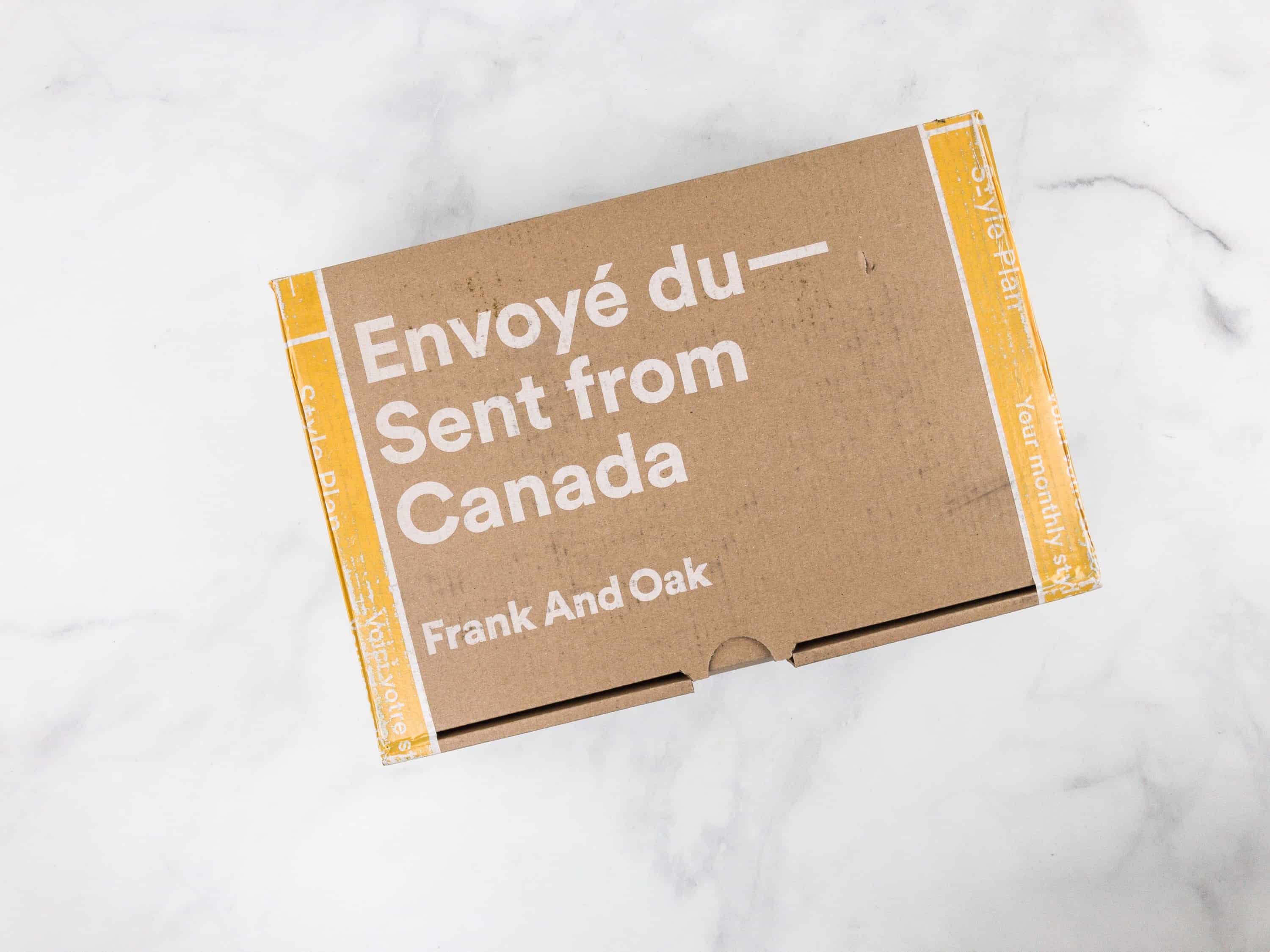 Frank And Oak Style Plan is a monthly clothing subscription that offers plans for men or women. When you subscribe to Style Plan, you can get up to 3 selections delivered to your home every month or every two months. You choose your items and shipping is free! If you need to return an item, shipping is free!  Frank And Oak's aesthetic is about combining classic styles, modern cuts, and innovative materials to create something perfect for now.
This review is for the Women Style Plan. Frank And Oak recently had some updates to their Style Plan! Moving forward, you'll no longer pay the monthly subscription fee – just pay for the items you keep! A $25 per box styling fee will apply if you return all the selections.
The box features the French term "Envoyé du…" which means "sent from." Yes, it's from Canada!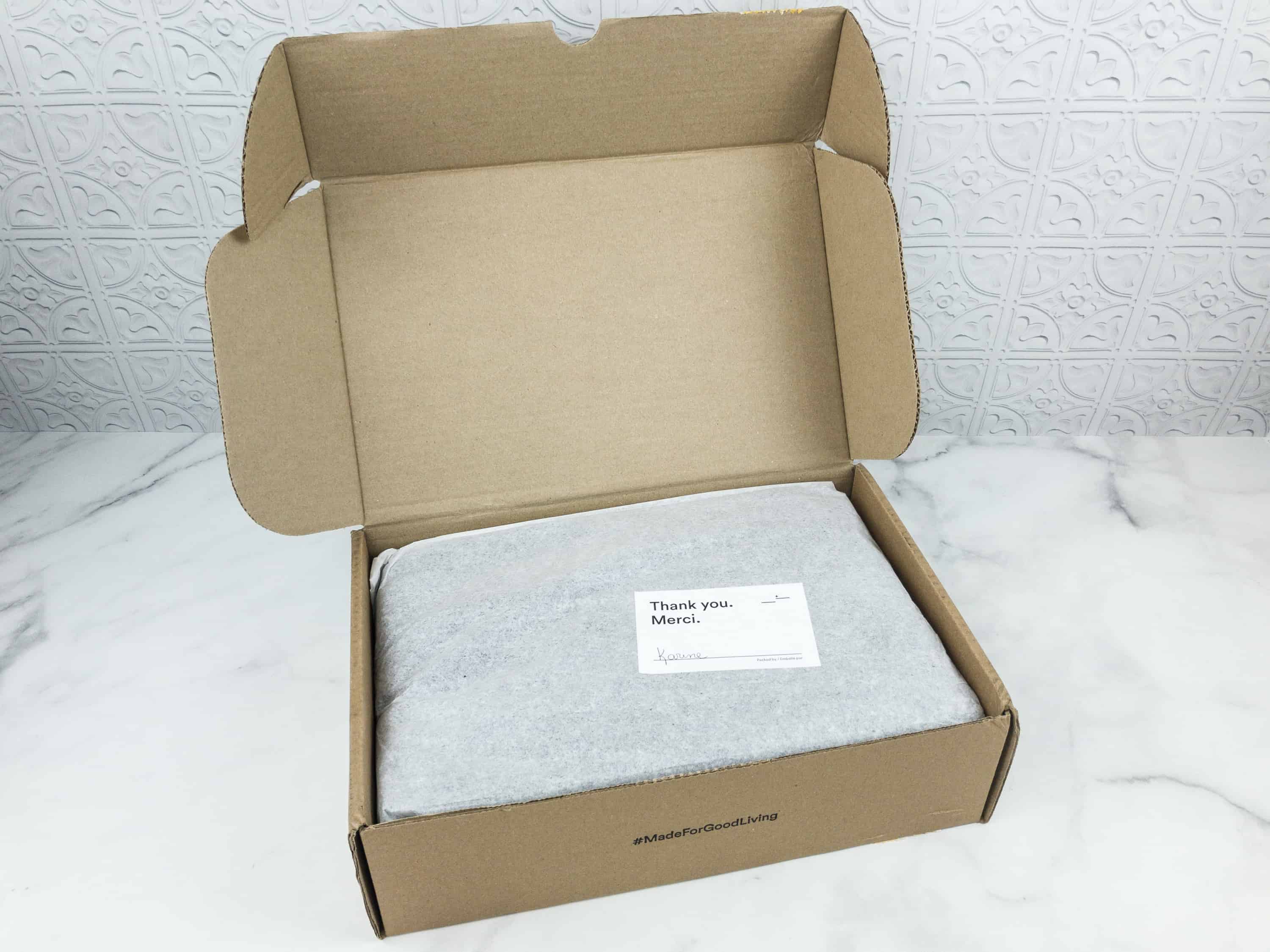 Frank And Oak Style Plan is very easy to set up and only takes a couple of minutes! You can choose between the women or men style plan, and how often you want to receive items (every month or every other month). There's also a short style survey where you can input your size, style, and budget preferences.
They will show you a preview of what's inside your box before they ship it so you can confirm, customize, or skip the month.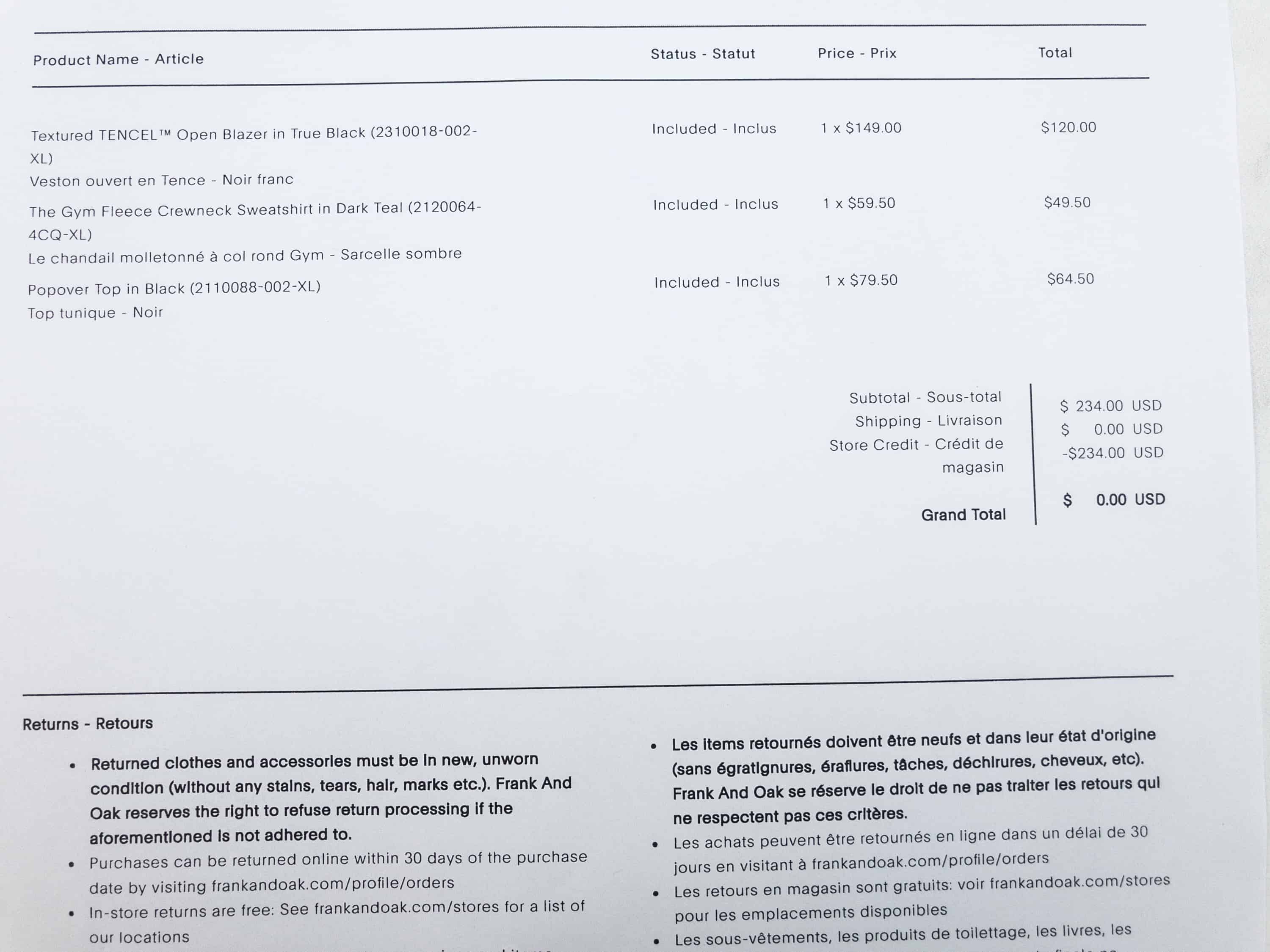 There's also an information sheet that lists all the items in the box, plus the prices and discount if any. I ended up selecting three pieces (it shows the total as $0 because this box was for review).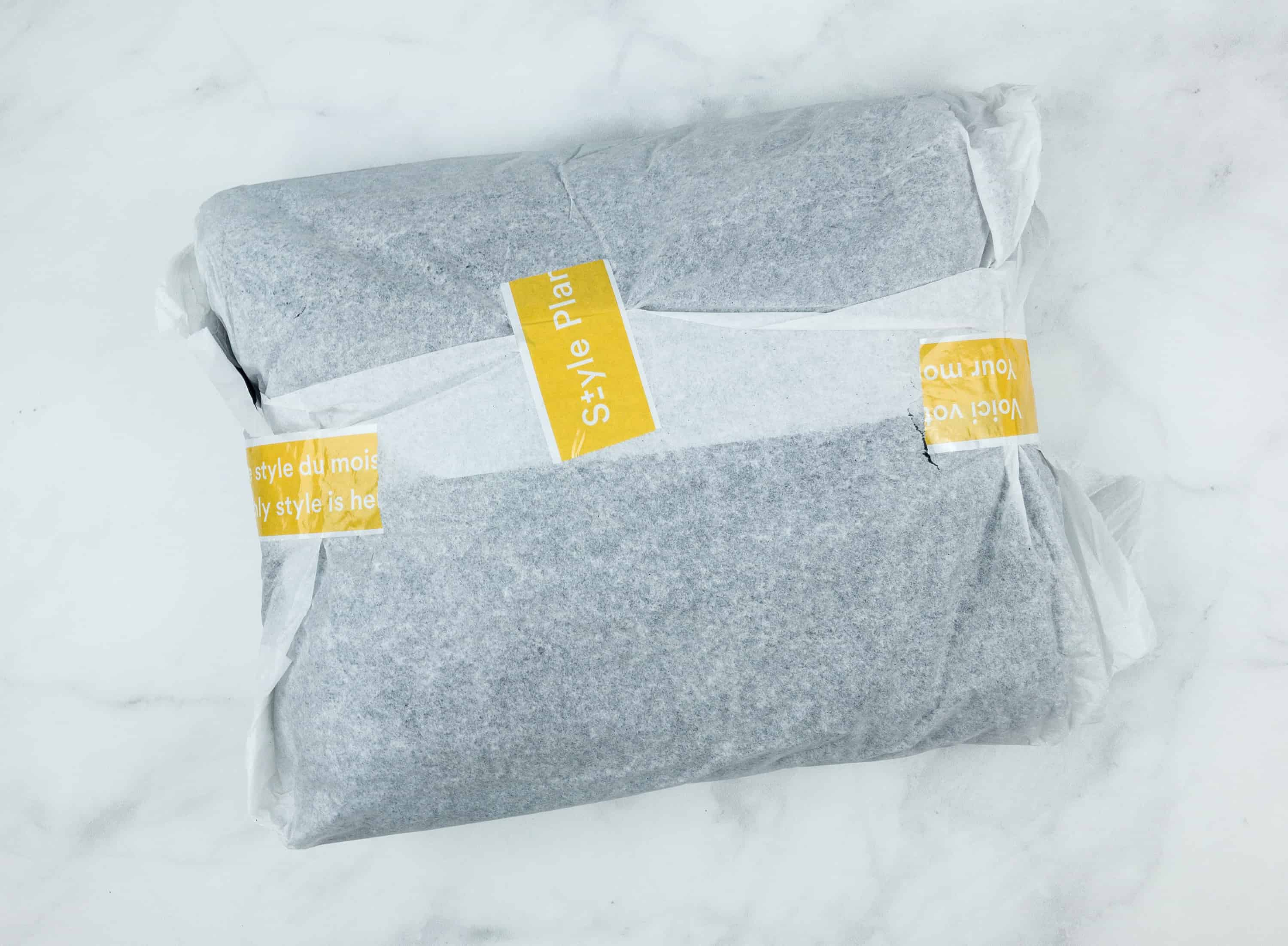 They are all wrapped in white tissue paper with their logo sticker.
Everything in my box!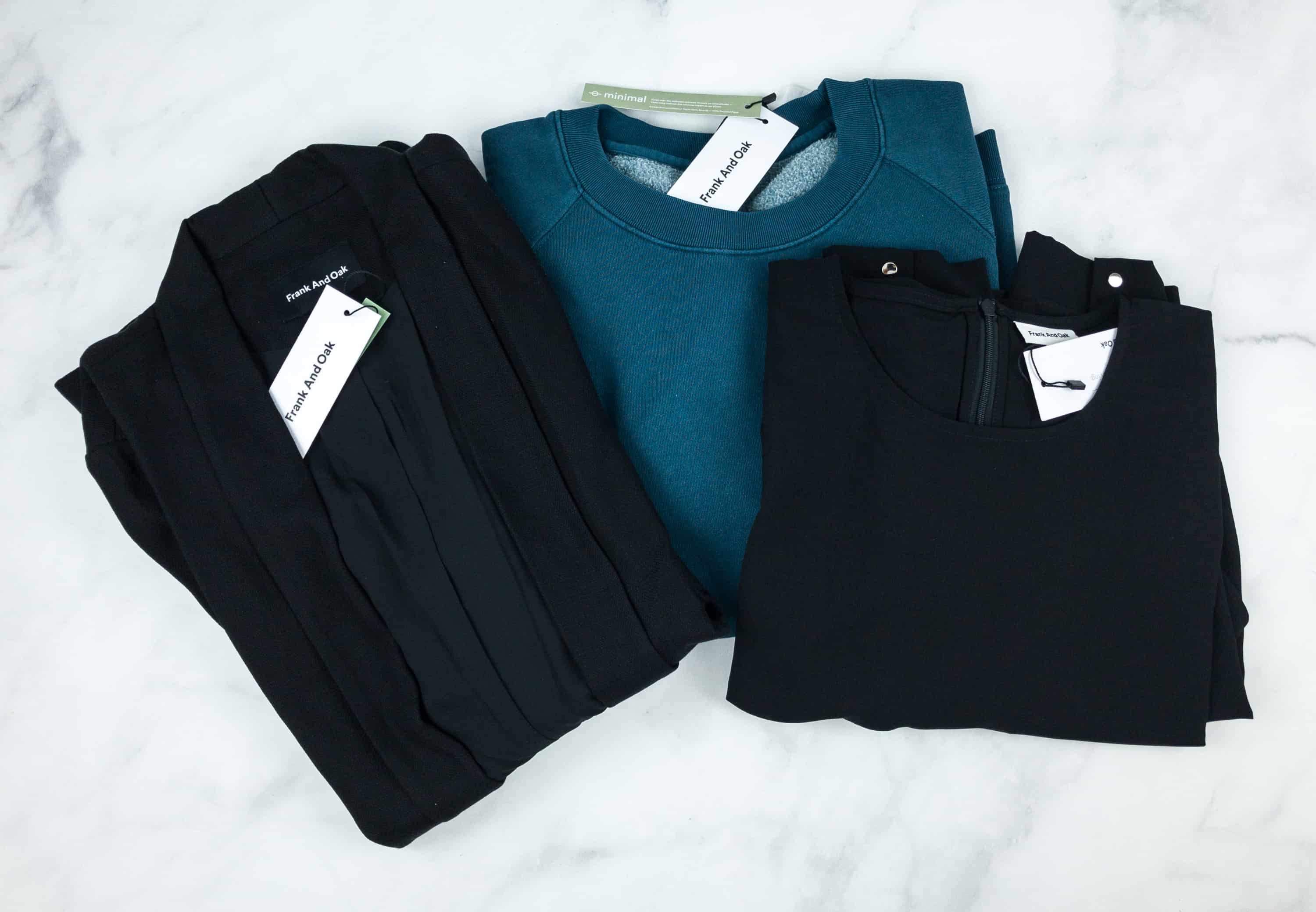 These are easy to match with other colors. I chose the essentials this season and the most versatile ones. Love my basics, especially for playing off the great fall colors I'm seeing in accessory design this season!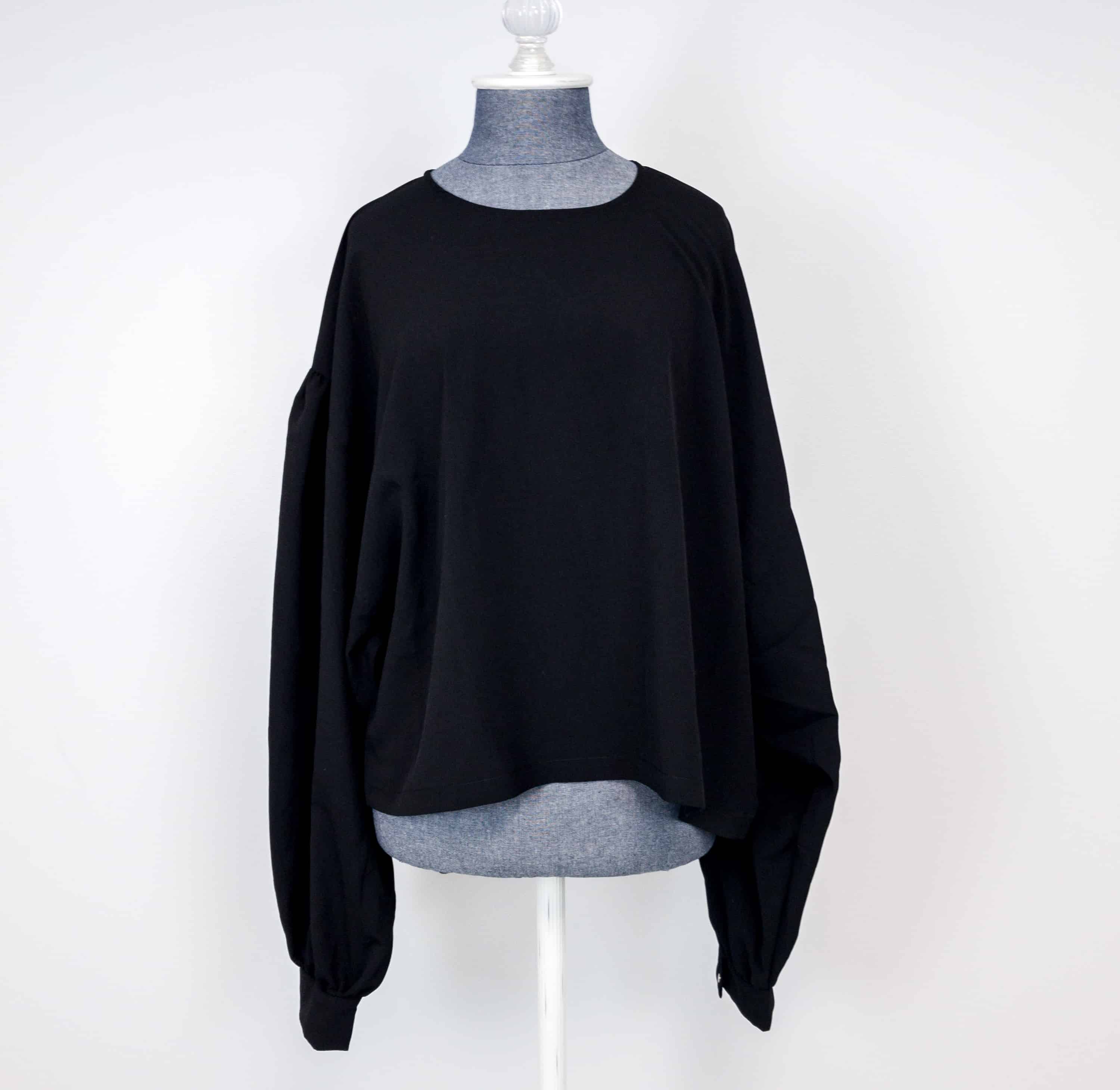 Popover Top In Black ($79.50) It's a flowy-type long sleeved top with a comfortable fit. This is such a fab fall style! I love the blouson look without the typical bottom band – so forward!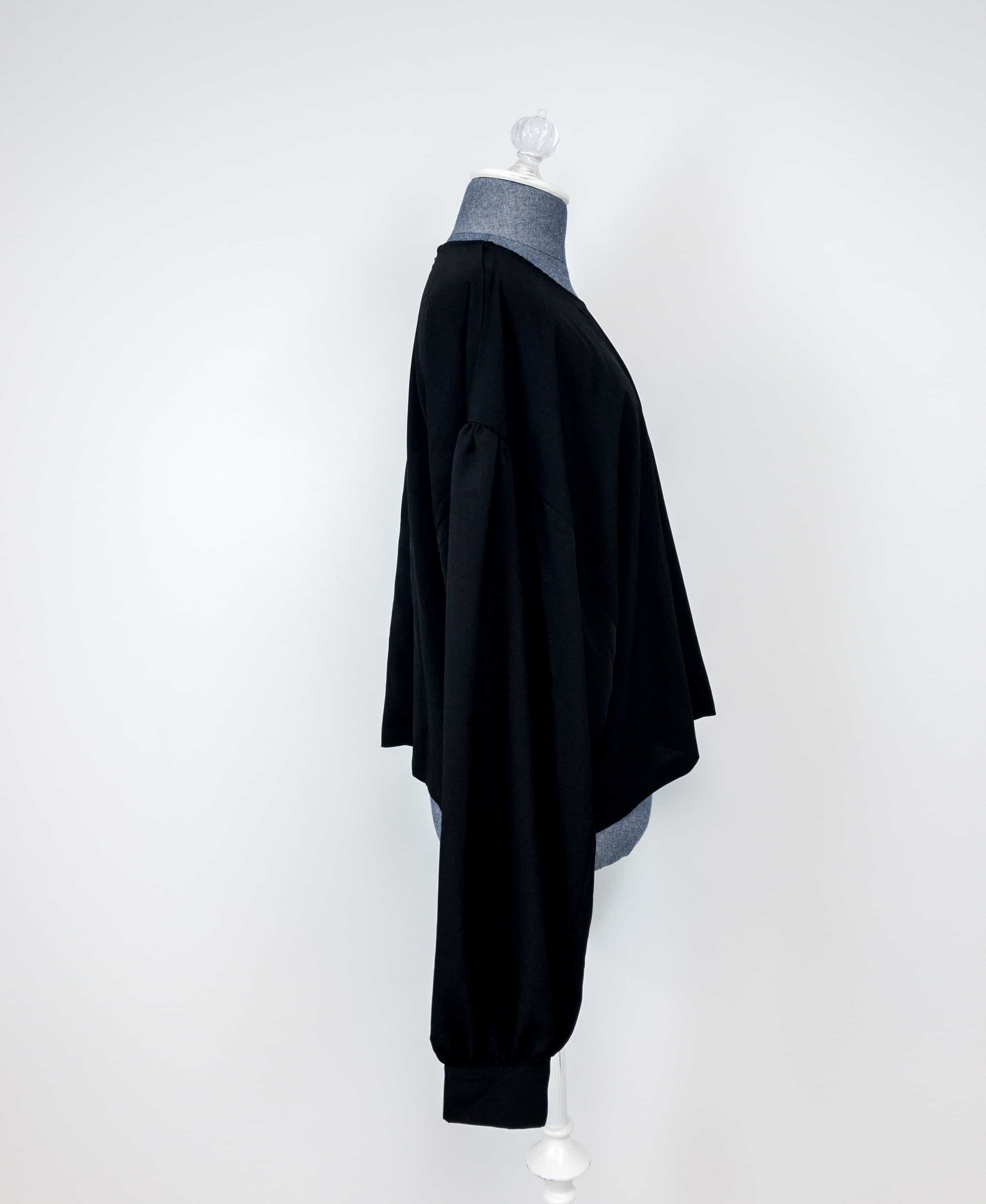 The top is made up of slight sheer 100% polyester fabric.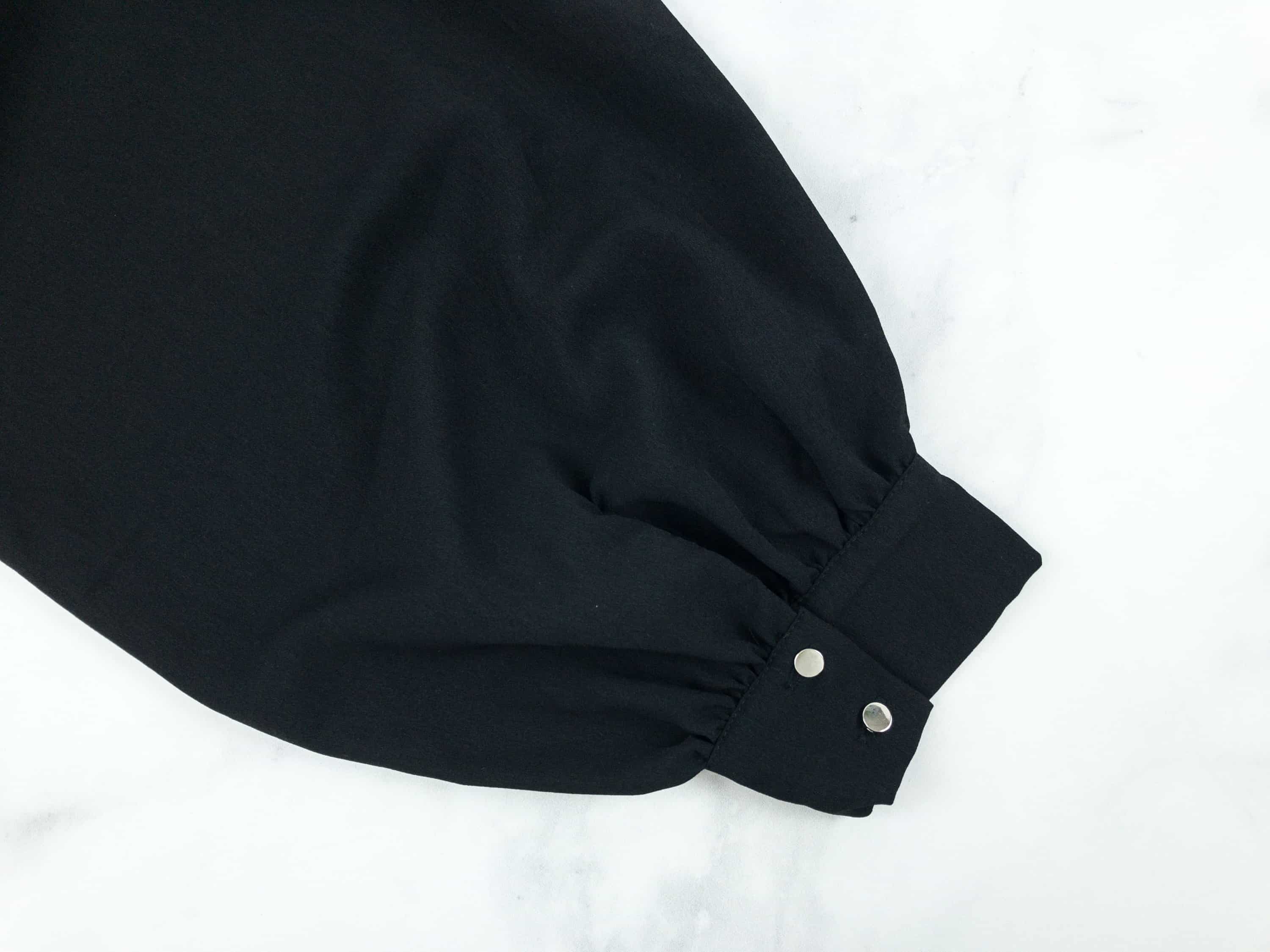 At the end of each loose sleeve, the fitting cuffs also make an impact on the whole modest look.
It also has a back zip closure for easy fitting.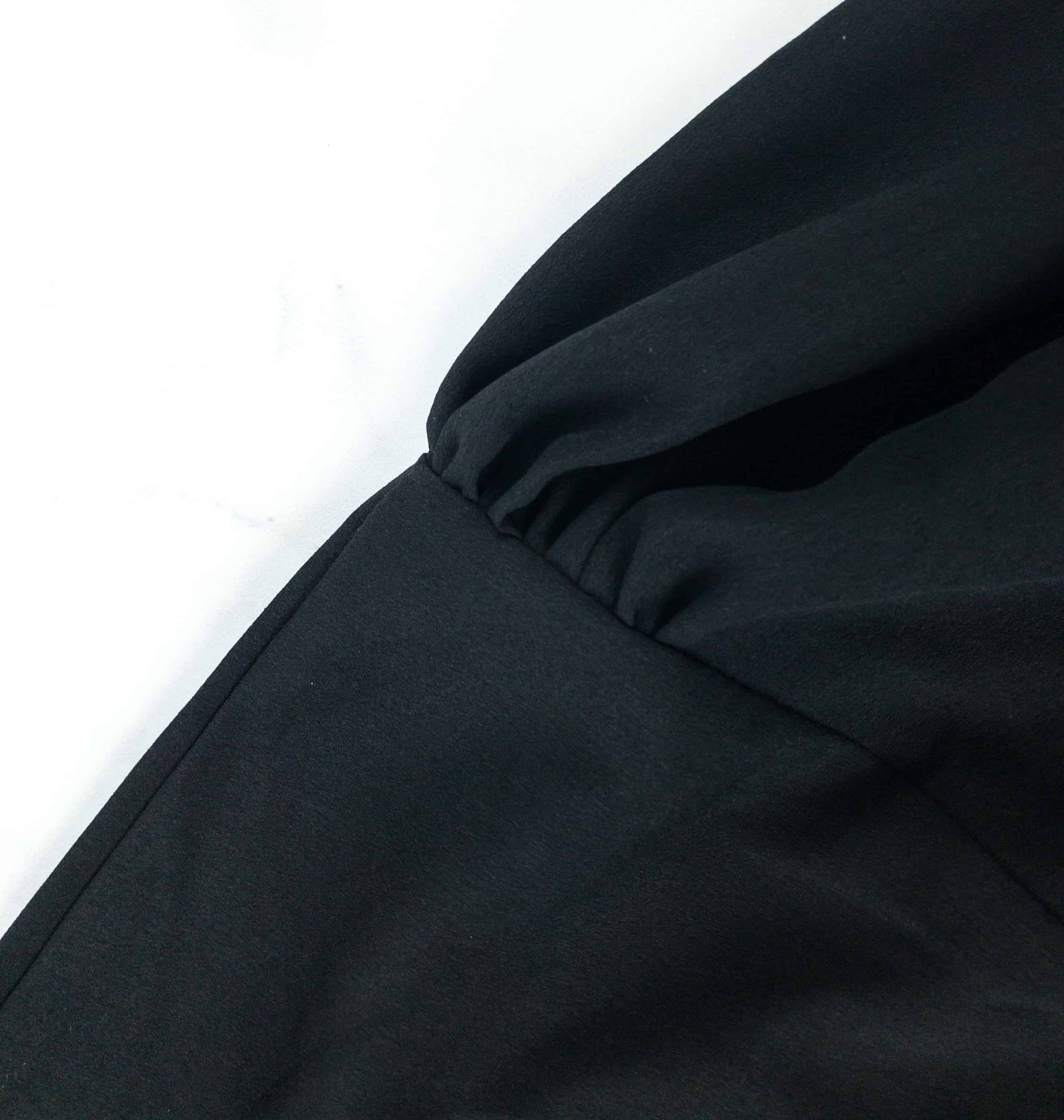 The puffs and pleats on sleeves are made to be loose on shoulders and arms but they still make the whole look chic and feminine.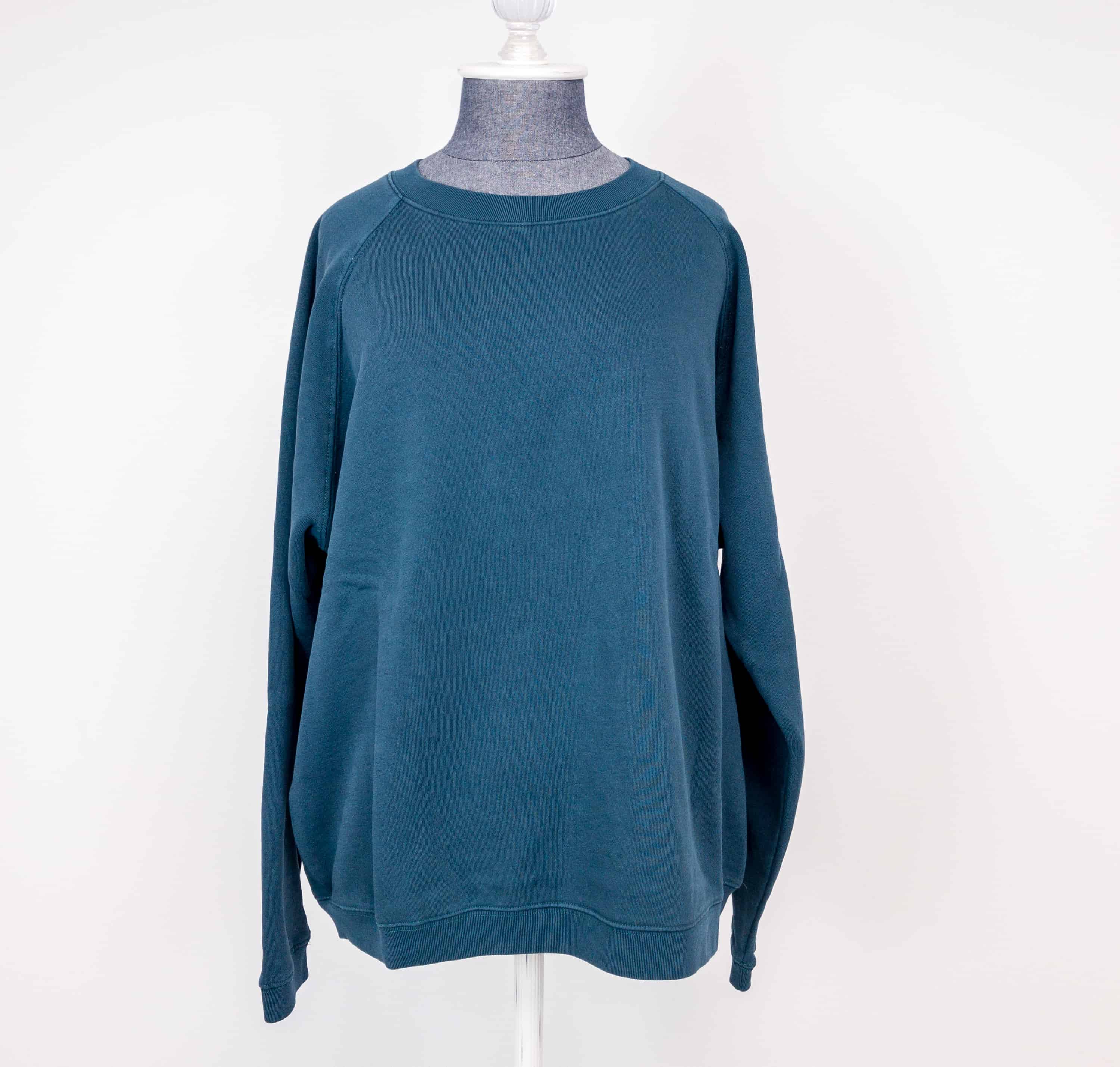 The Gym Fleece Crewneck Sweatshirt in Teal ($59.50) Sure it's in the name but you don't really have to go to the gym to wear this. This is a cool sweatshirt if you are aiming to have a low-key comfort. The teal color is pleasing to look at and those sleeves are perfectly scrunchable!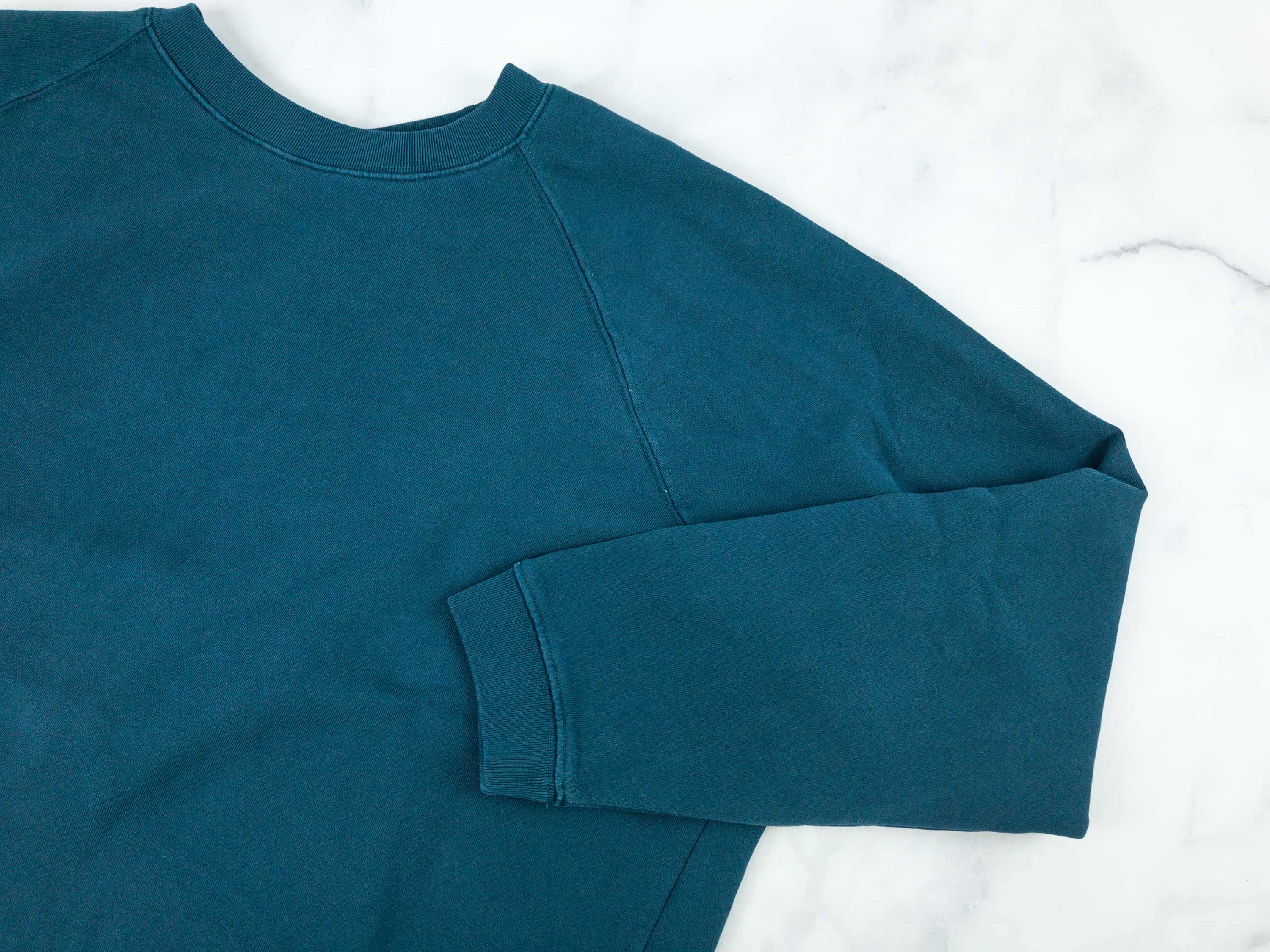 The crewneck with oversize fit is trendy with the right accessories – or the right pants! It is made with 80% organic cotton and 20% polyester.
It has fleece inside to give us the extra comfort and warmth we need this season.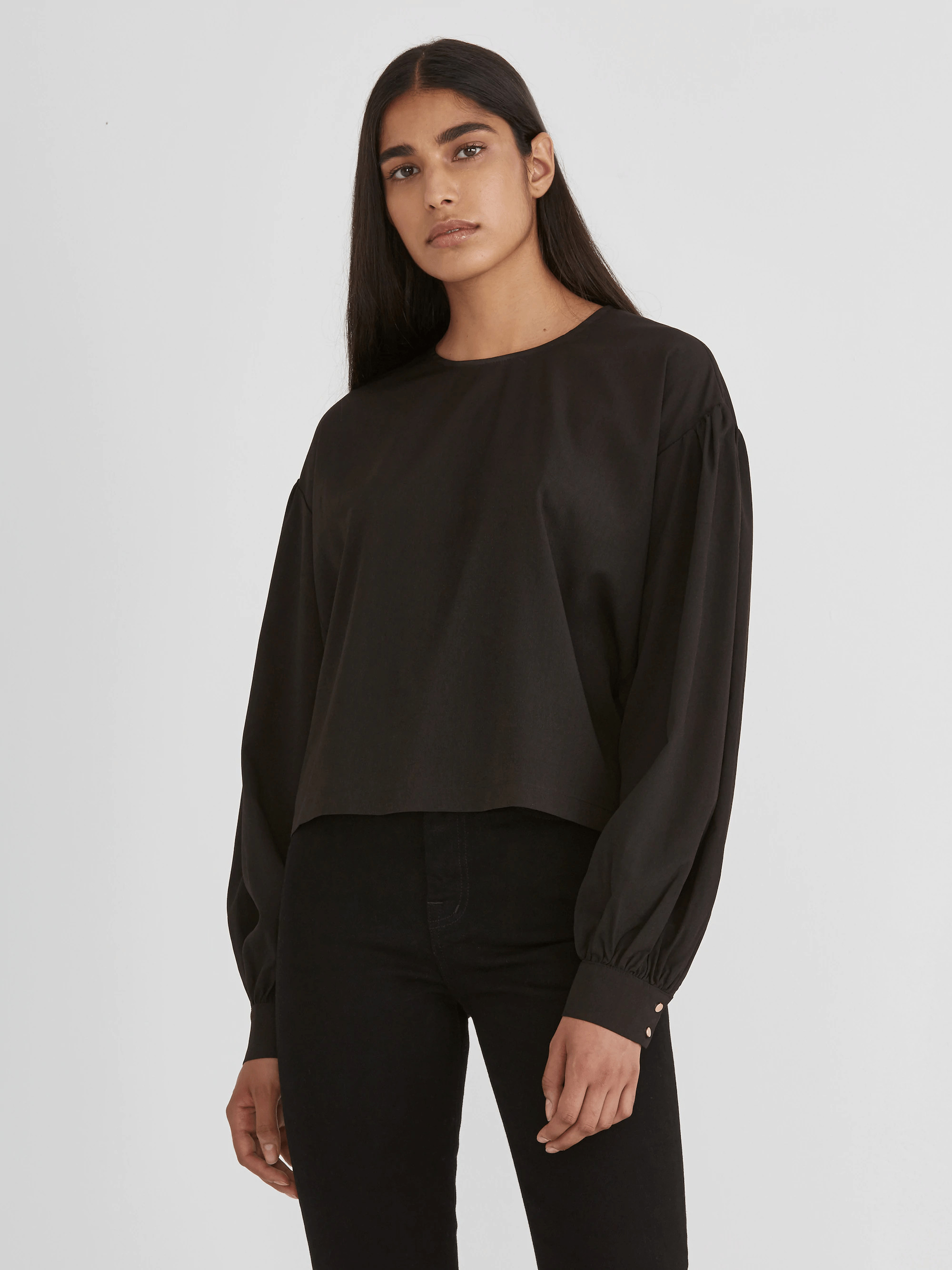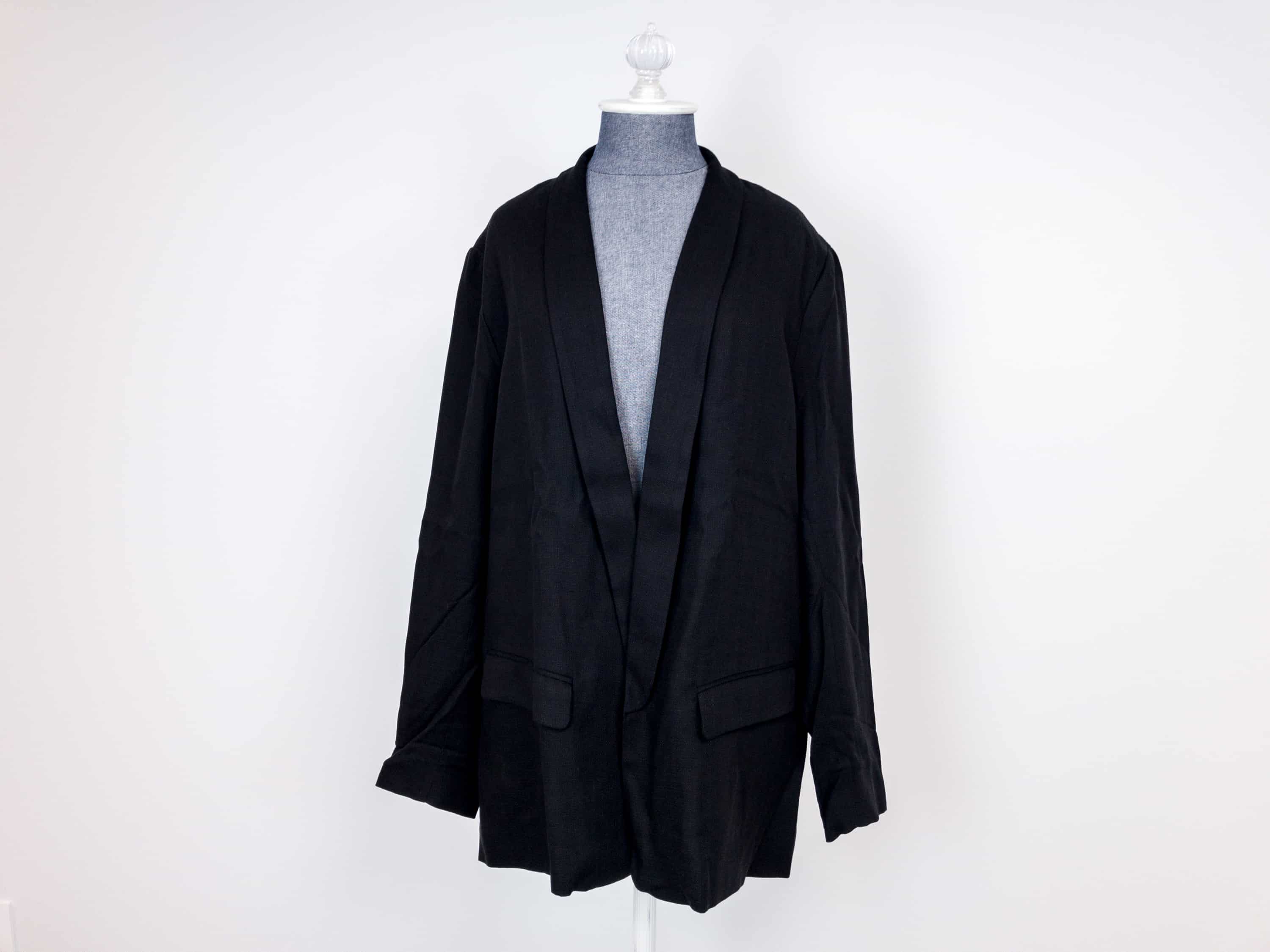 Textured Tencel Open Blazer in True Black ($149) This open blazer shows we mean business while being fashionable. It's totally boss lady!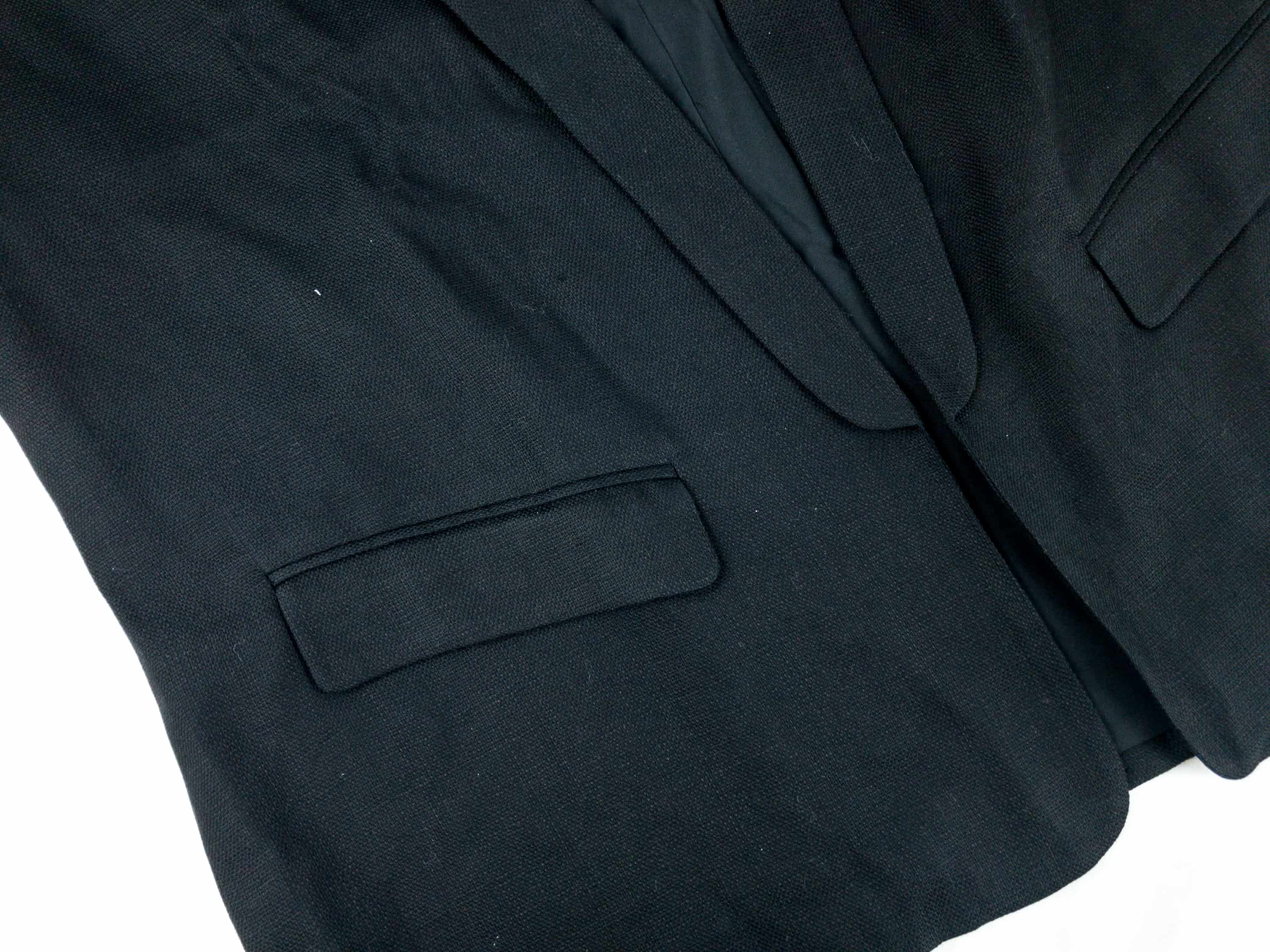 The suit flaunts a woman's shape when worn and there are flaps outside for pockets.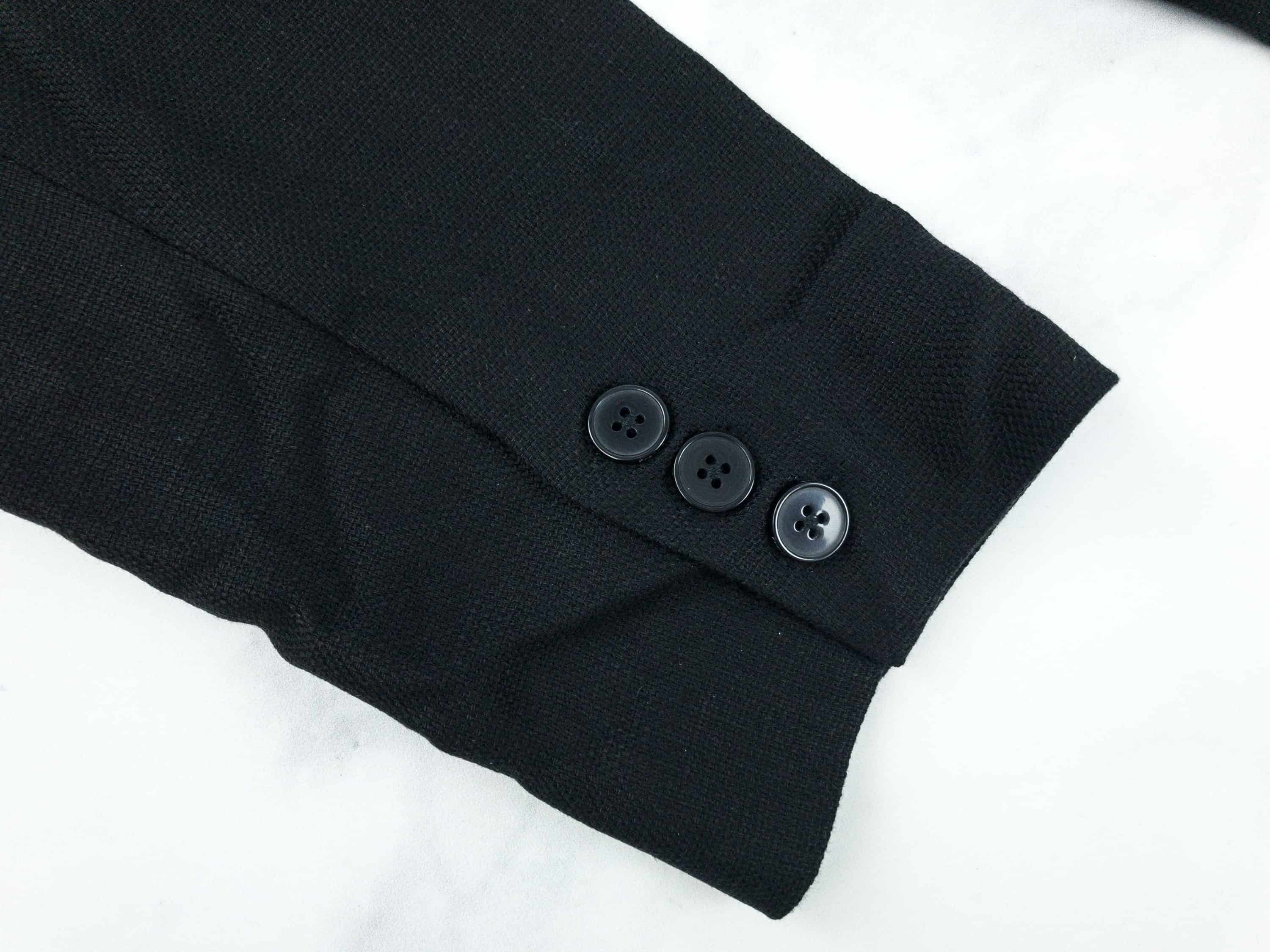 It has a comfortable fit on the wrists.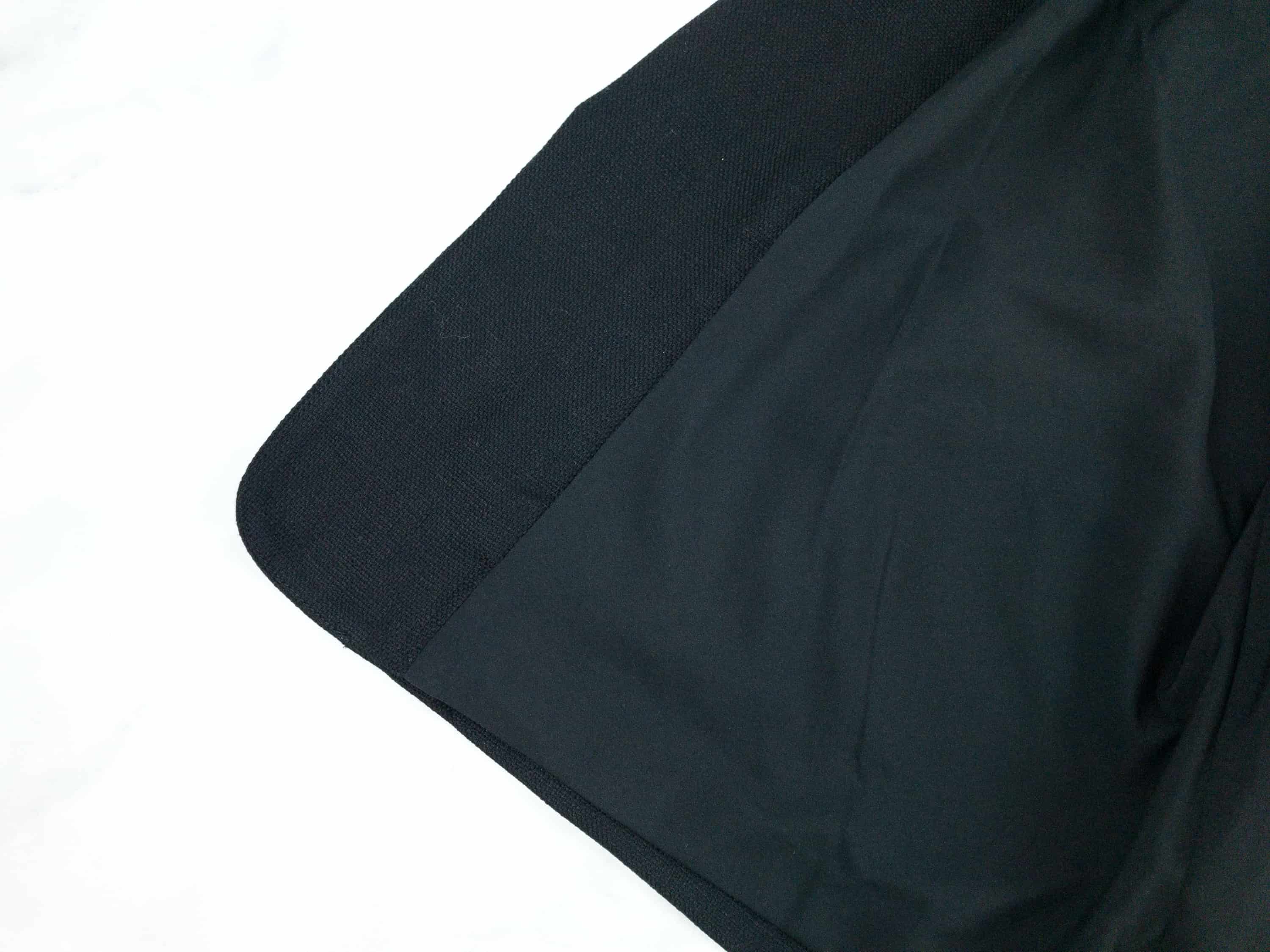 The ecologically friendly TENCEL fabric uses 20x less water than cotton and is more durable.
And I love the basket weave texture! I think it's perfect to play off bold 80s inspired pieces or to match more organic ones.
Everything I received this month is incredibly versatile. The tops can be paired with skirts or jeans. The black blazer goes with everything and can be easily worn when you need something to wear on a formal or business occasion. With the right accessories, these can create a lot of ensembles. They're all comfortable to wear. The clothes are made up of high quality and durable materials and I love how there's so much attention to detail and modernizing classic designs.  This box was definitely me – understated comfortable (and updated!) classics for a variety of situations!
What do you think about this month's box?
Visit Frank And Oak Style Plan to subscribe or find out more!