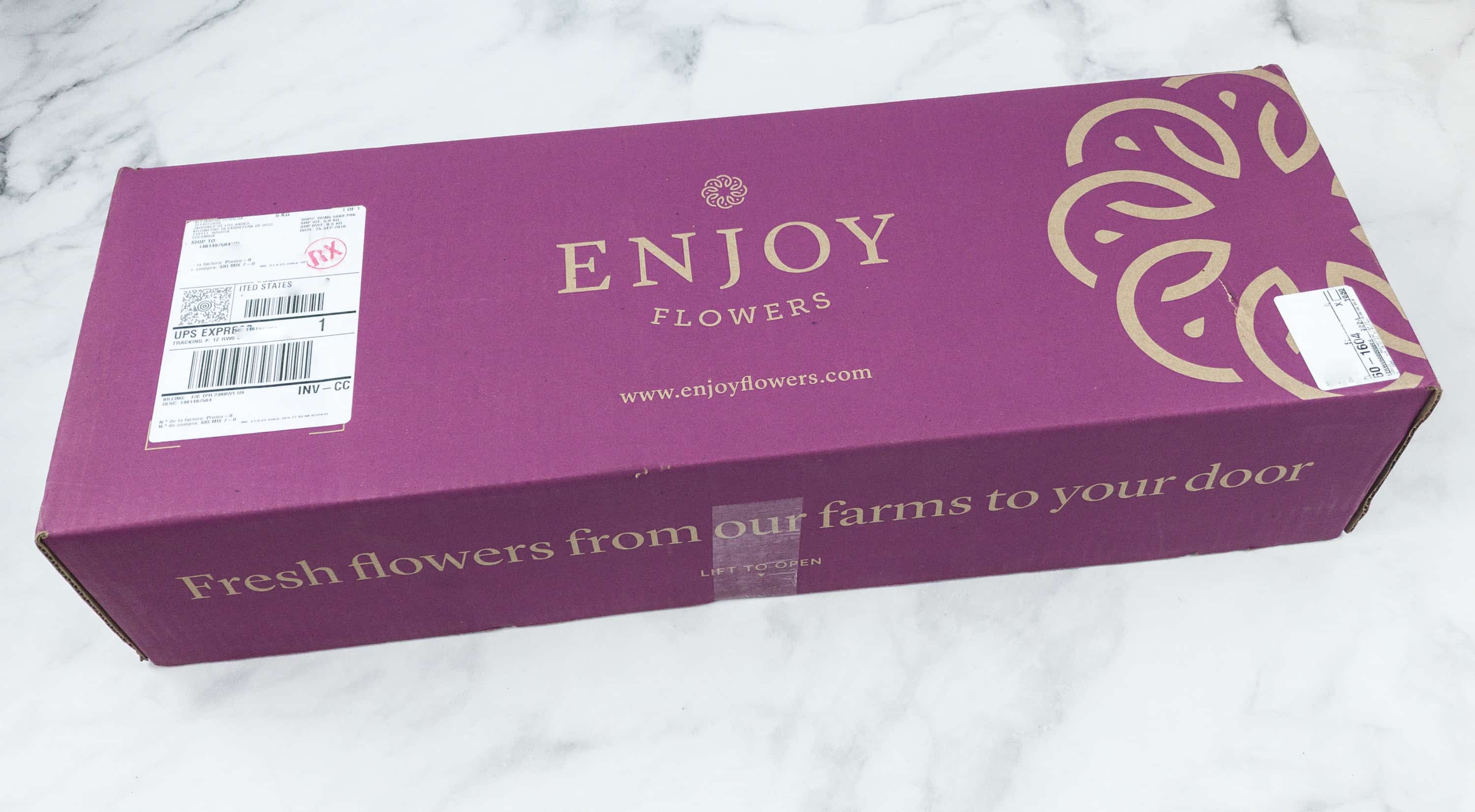 Enjoy Flowers is a flower subscription service that brings long-lasting fresh flowers once or twice a month. Bouquet prices start at $38.25 per delivery and include free shipping. They deliver freshly cut flowers then shipped directly from eco-friendly farms in Colombia, and freshness is guaranteed.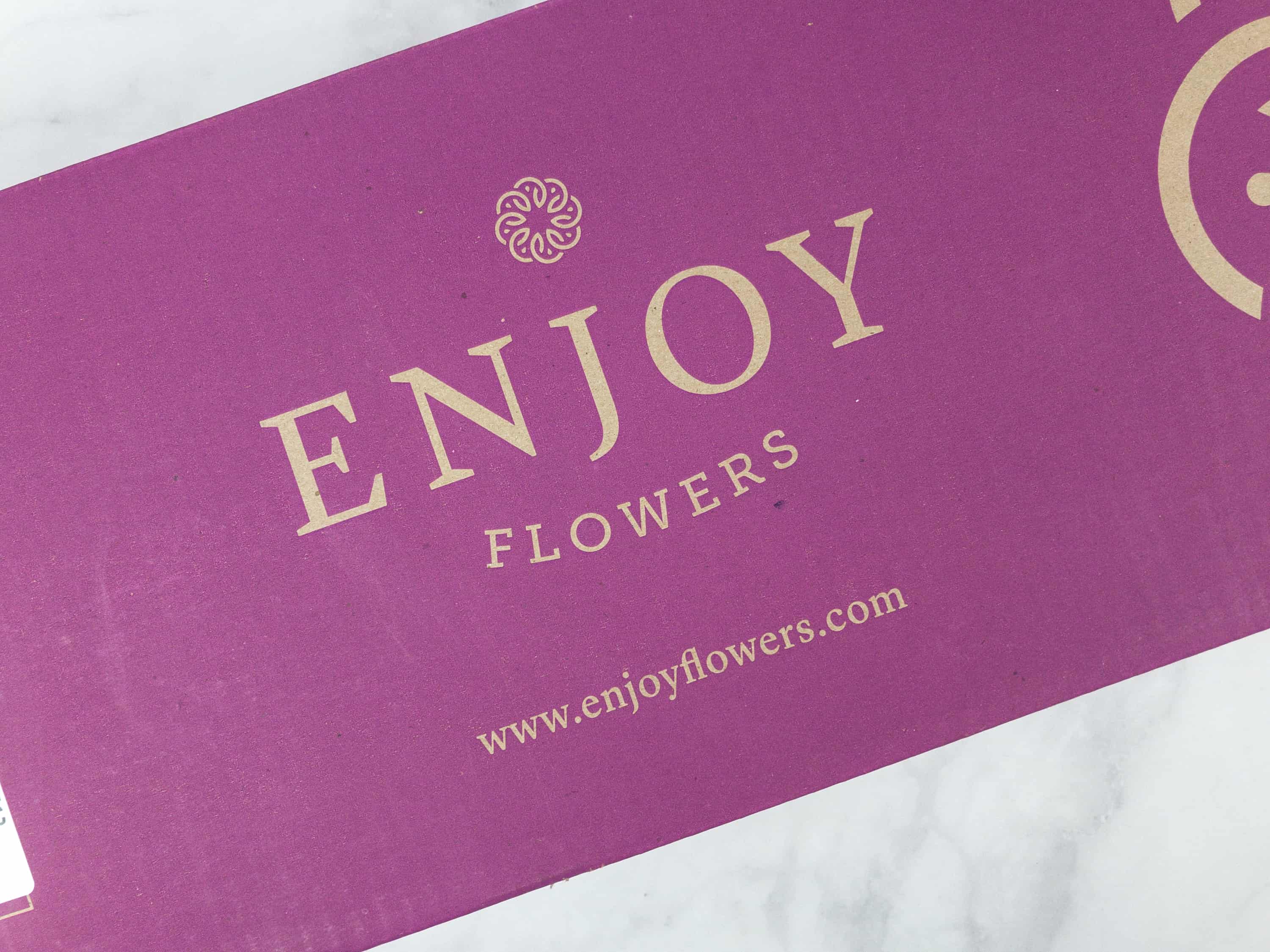 You can choose from their different product collections: Signature, Farm Fresh, and DIY!
This is a review of the Farm Fresh Collection bouquet. 
DEAL: Get 15% off month-to-month subscription on Signature or Farm Fresh Collection! Use coupon code HELLO15 OR Get 10% off SITEWIDE when you use the coupon code HELLO10 at checkout.
Want to try Hallmark Flowers? Get 10% off your first delivery of Hallmark Flower subscriptionwith this link and use the coupon code HALLMARK10.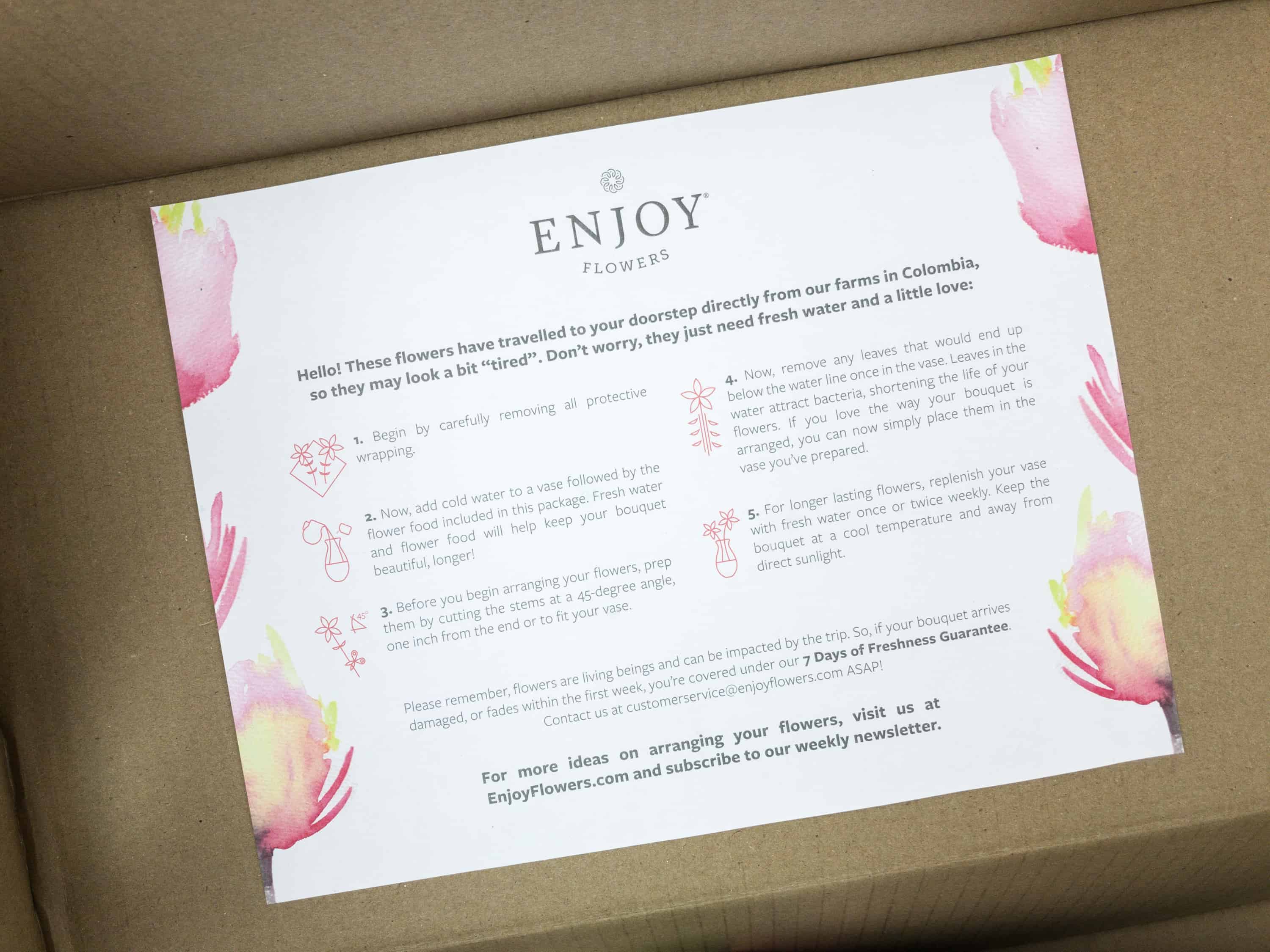 Since the flowers come directly from Colombia, they might look a bit "tired" when they arrive at your doorsteps, but with fresh water and a little love, they'll come back to life.
The bouquet is wrapped in a printed brown paper and a layer of plastic wrap.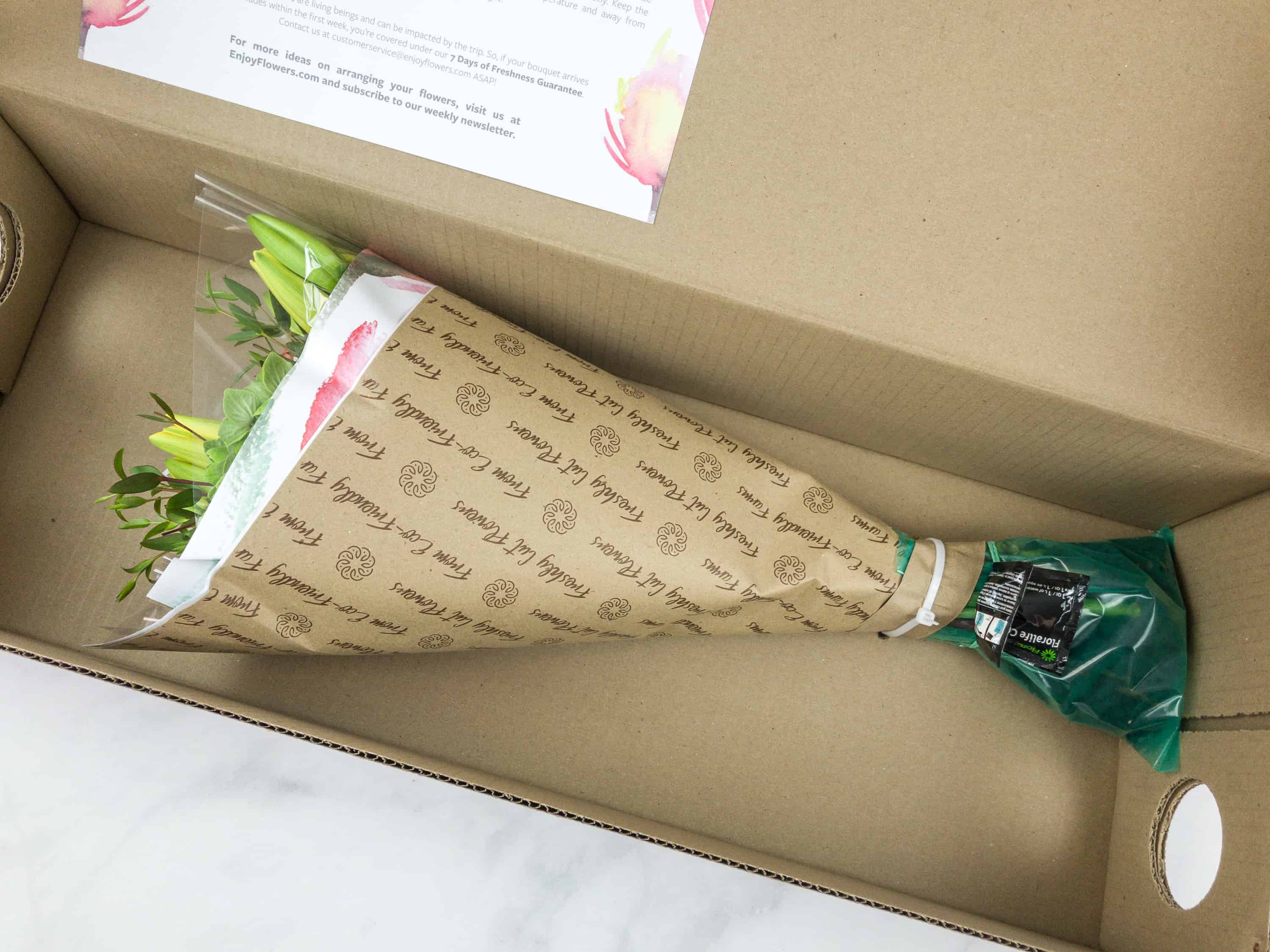 The stems are protectively wrapped in strong plastic.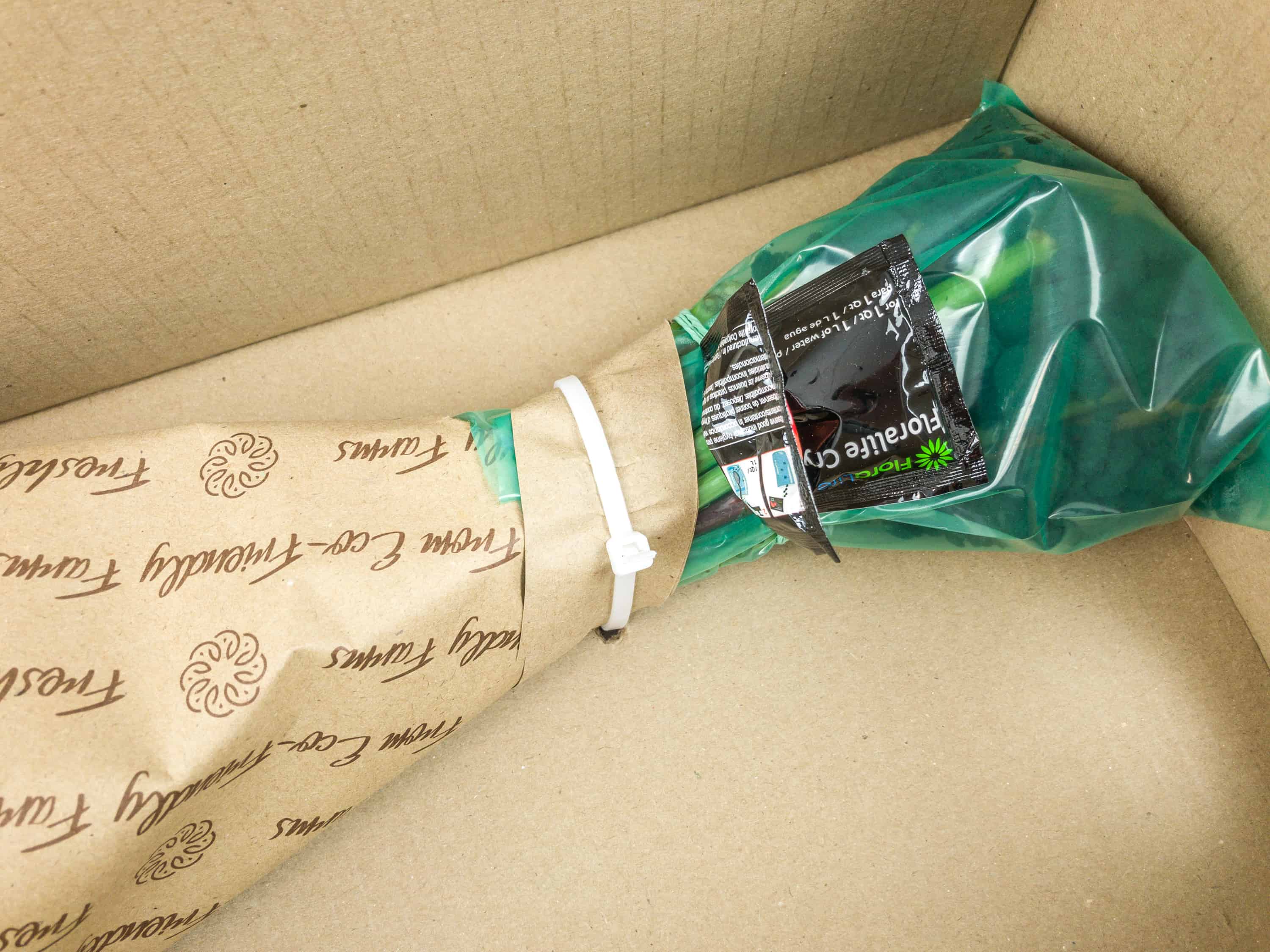 They also included flower food to help the beautiful flowers last longer!
Everything in my box!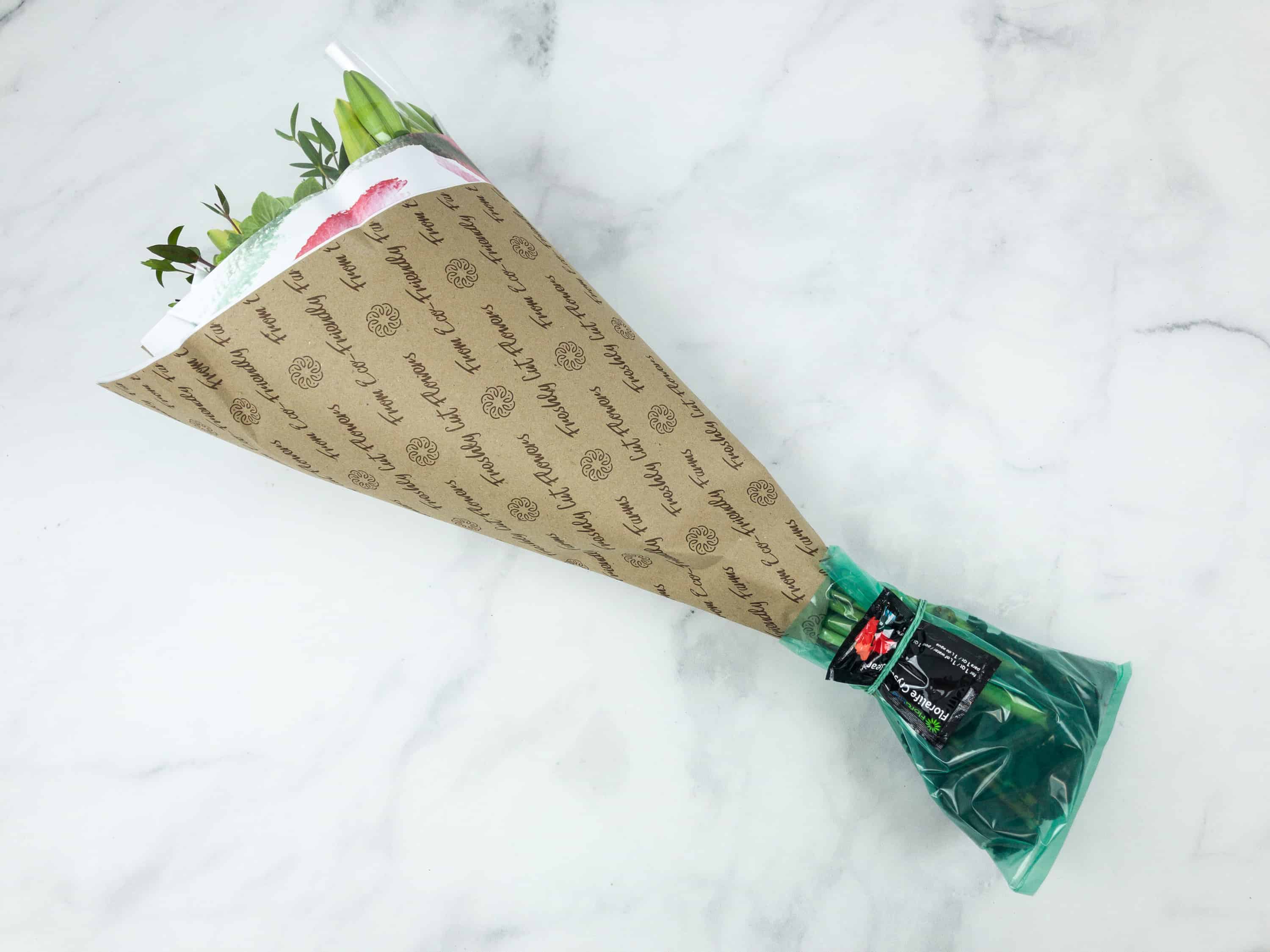 The flowers are hand-tied and packaged neatly.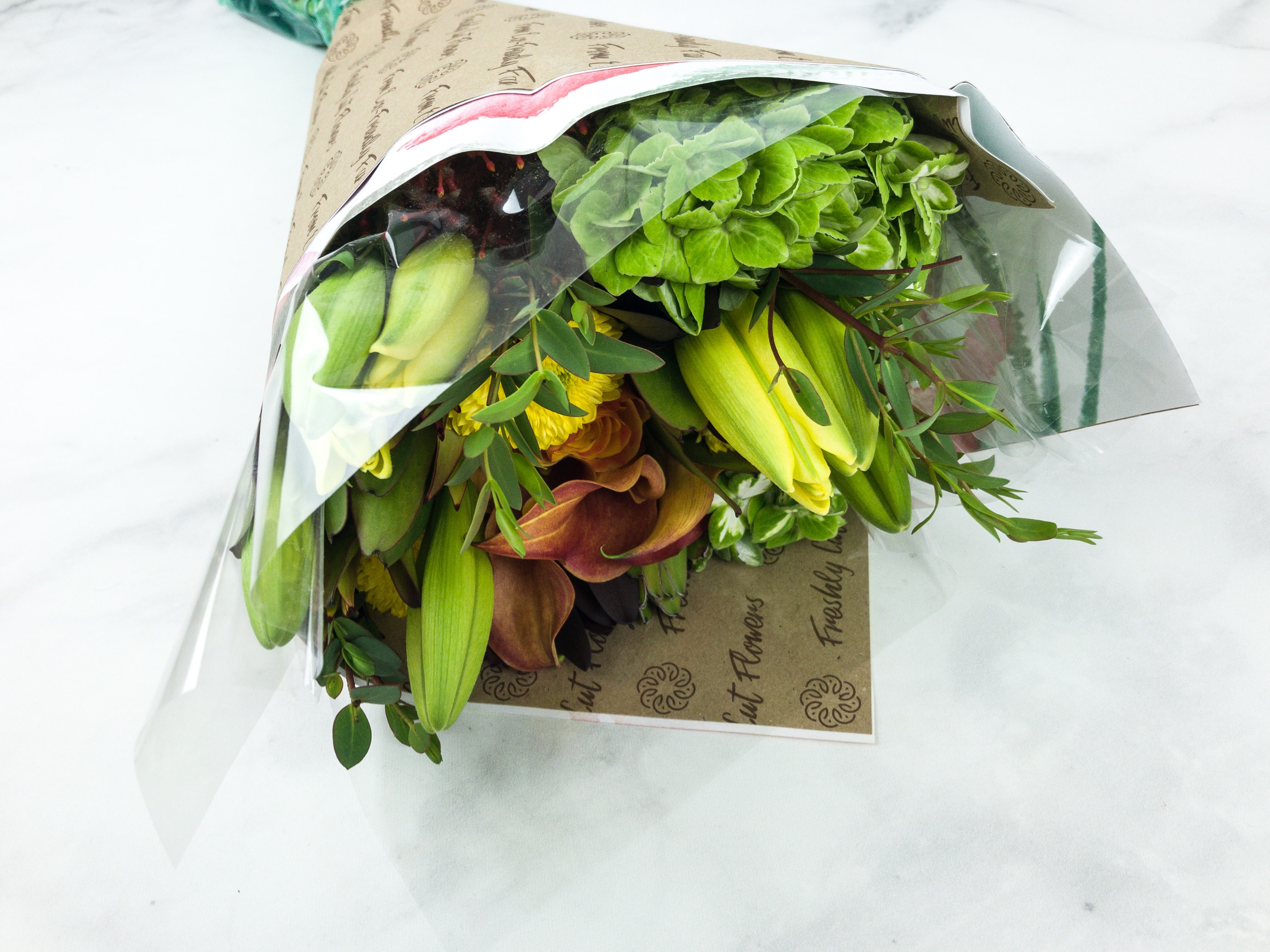 I see what they meant with the flowers looking a bit "tired" when they come, but they're still in way better condition than most traditional flower delivery services!
Despite the "tired" state, the flowers look promising. I know that just a little love will perk them up!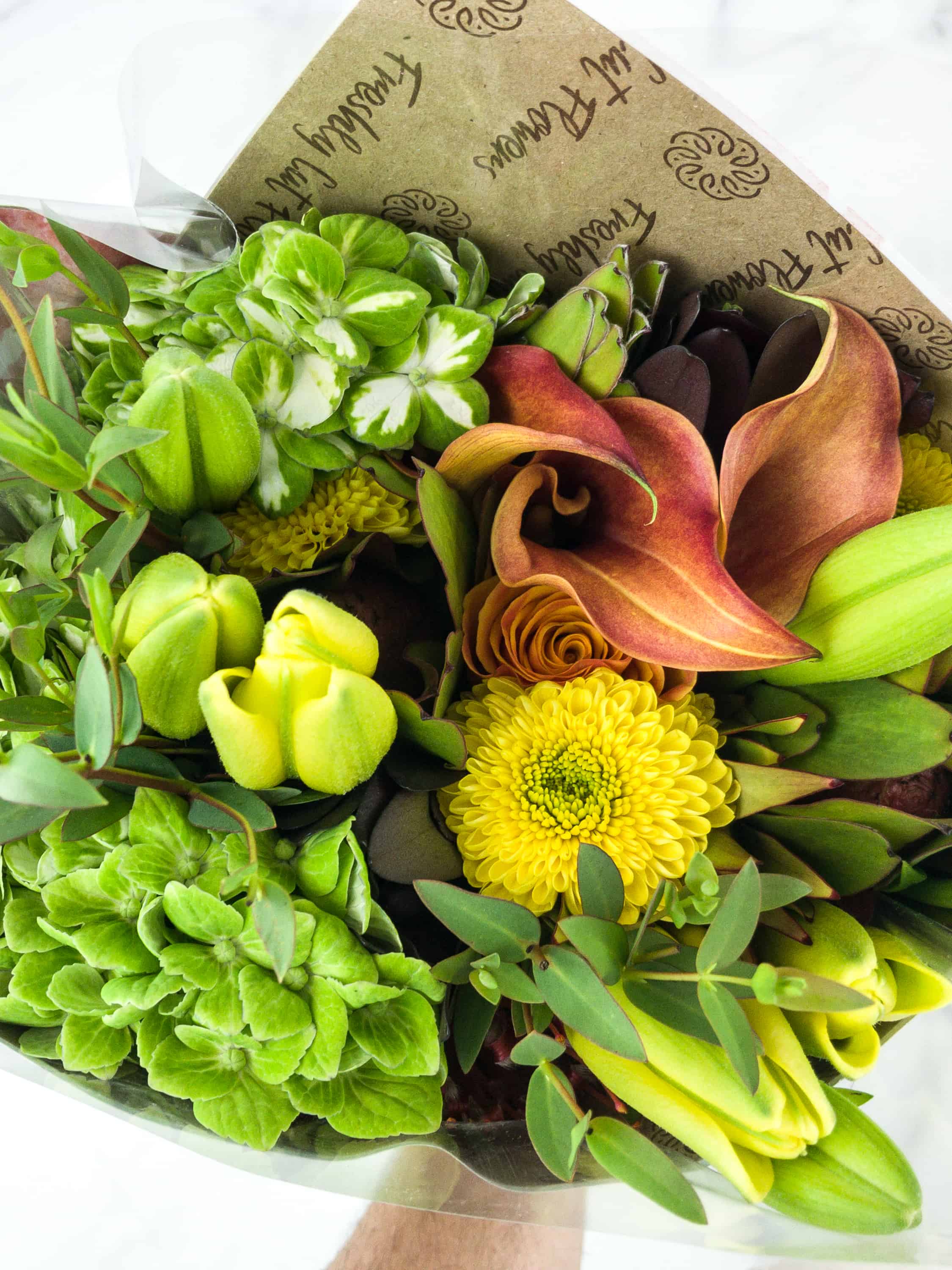 For a regular size bouquet, this has quite a lot. For this subscription, you can also choose sizes: regular has about 20 stems, 30 stems for the medium-sized delivery, and a whopping 40 stems for the large.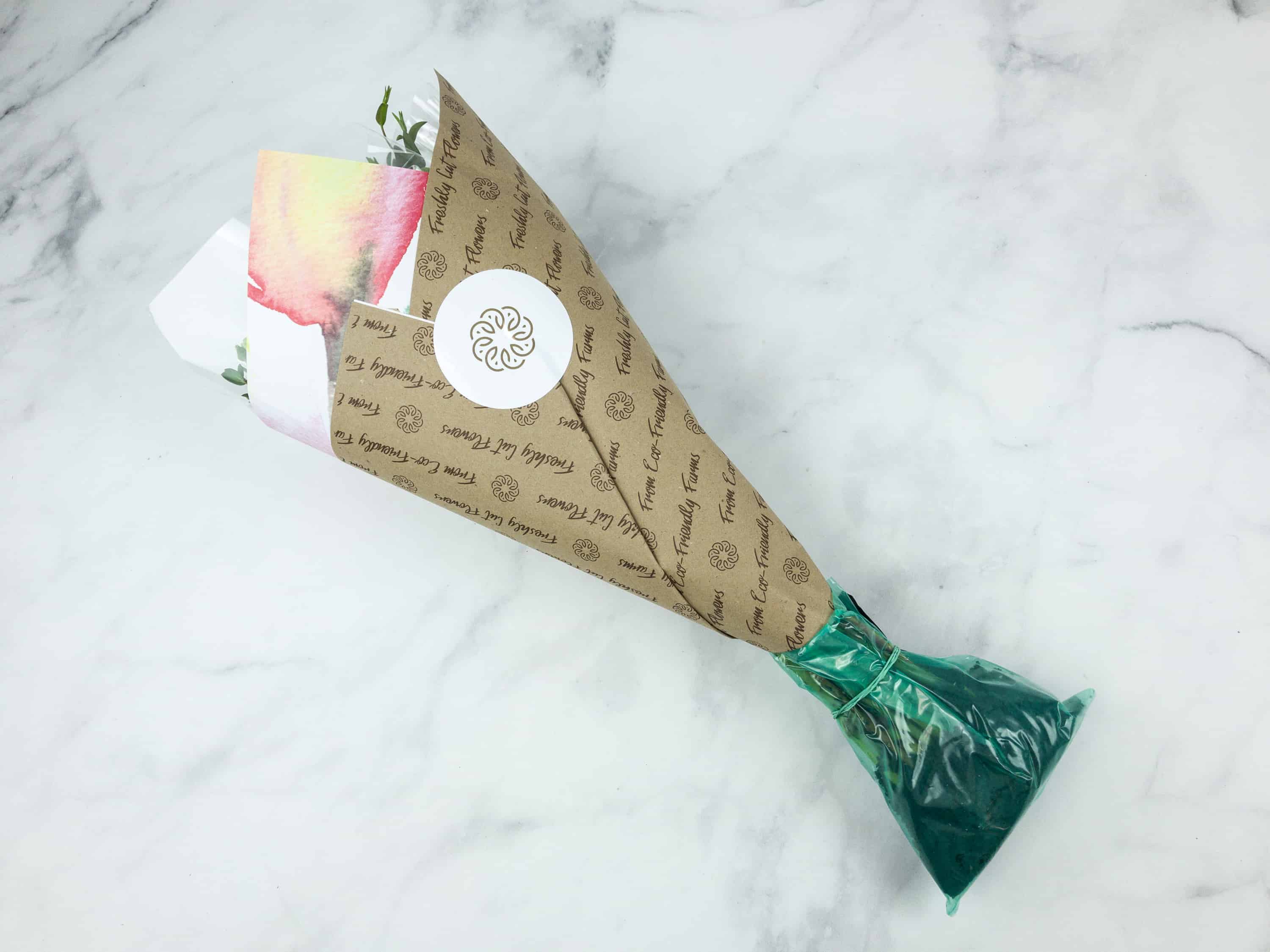 The symbol seal holds the brown paper together and keeps the flowers in place from scattering all over.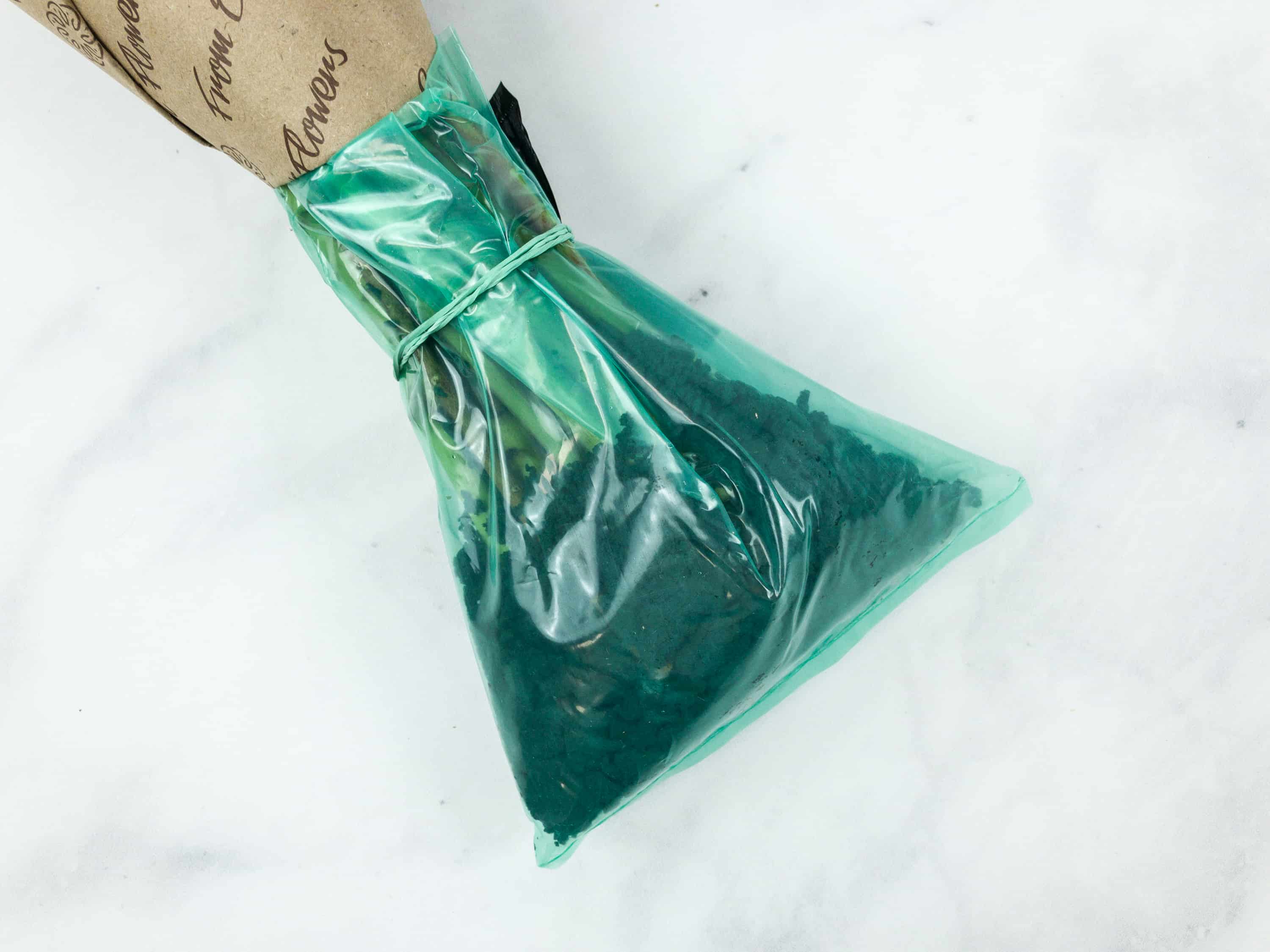 The bottom also has some flower food to keep them fresh during deliveries.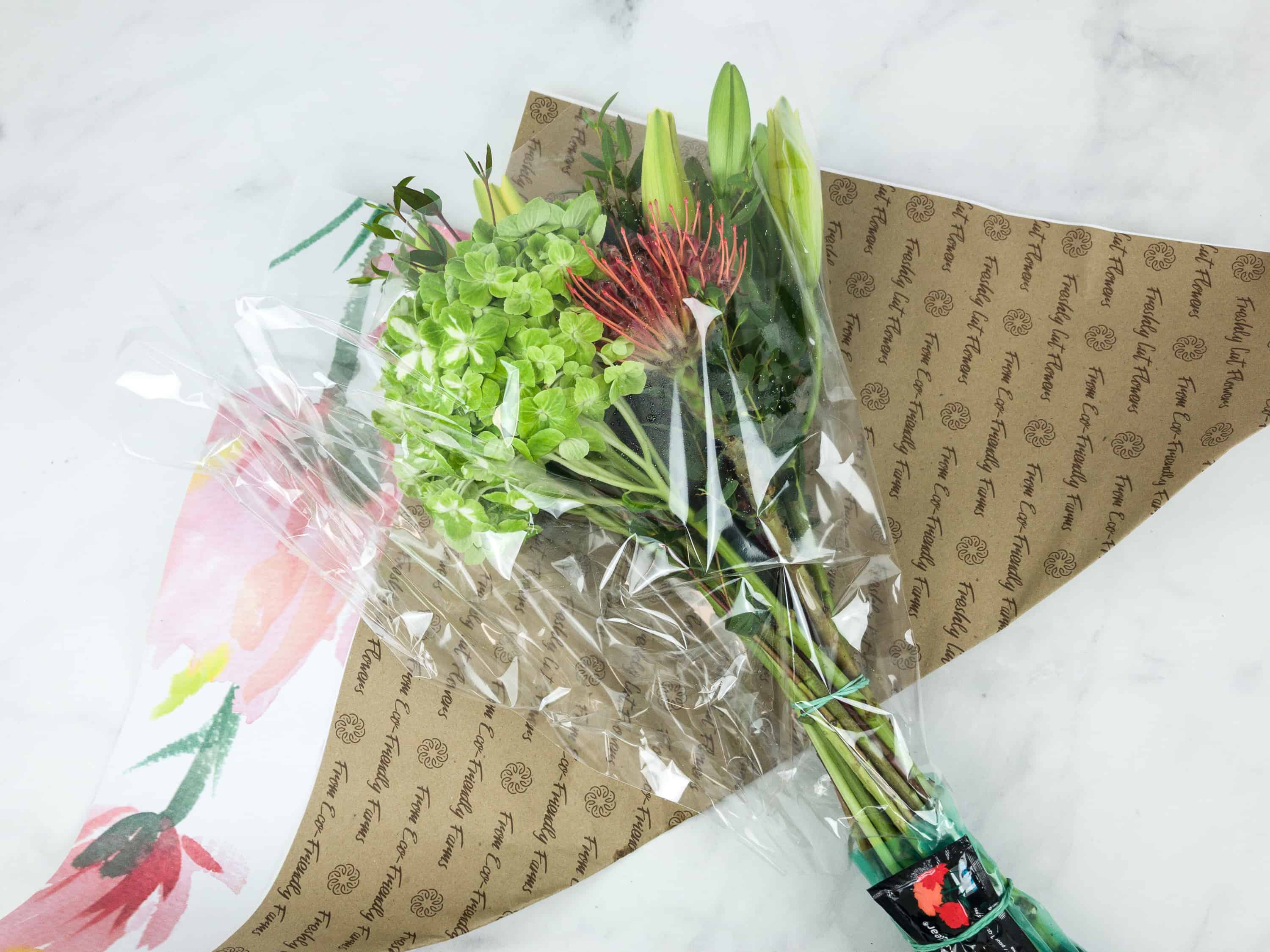 After unwrapping the beautiful package, I saw that the paper has some pretty designs of flower prints too.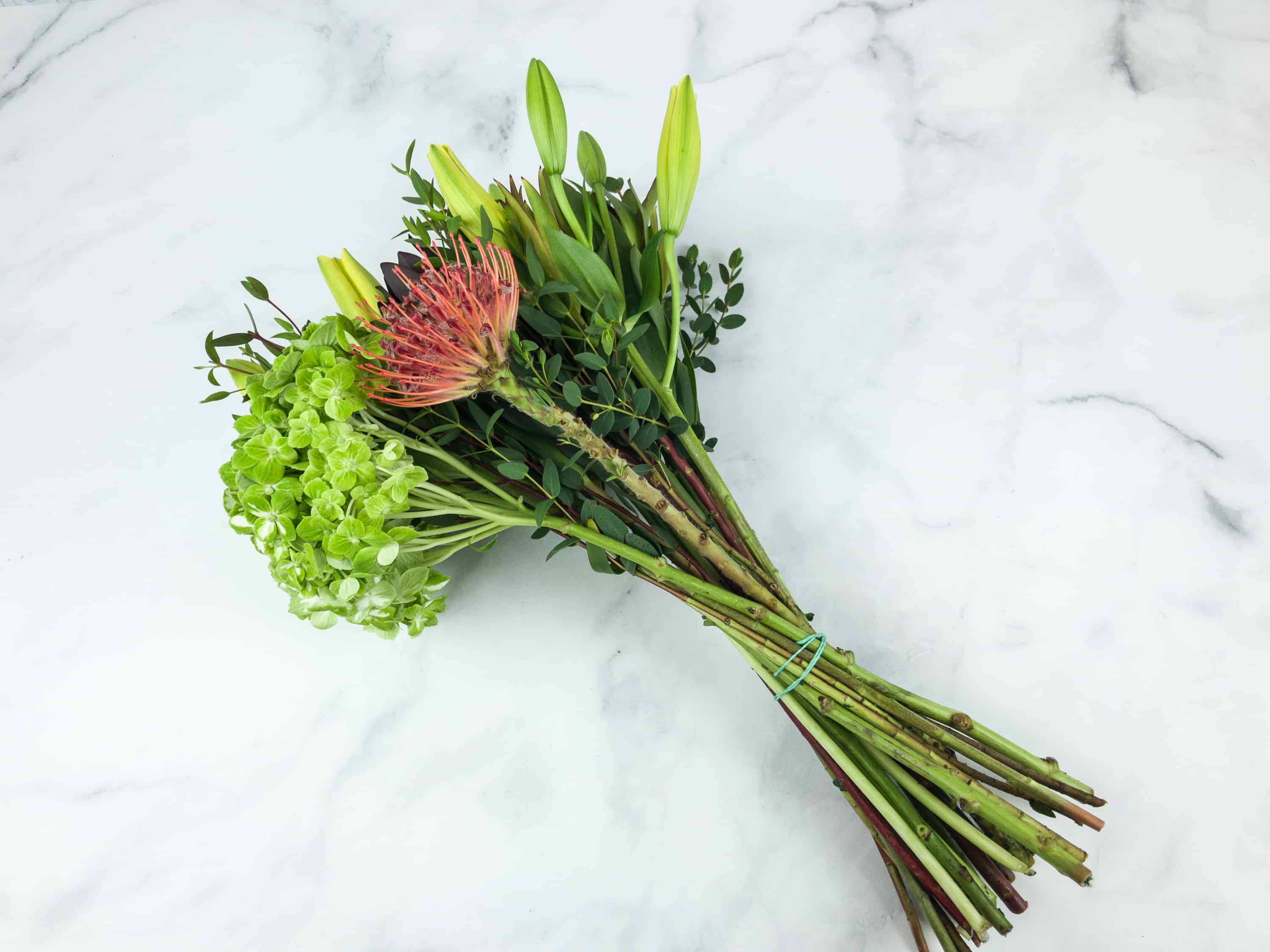 The stems are tied, so there's no way that they scatter easily.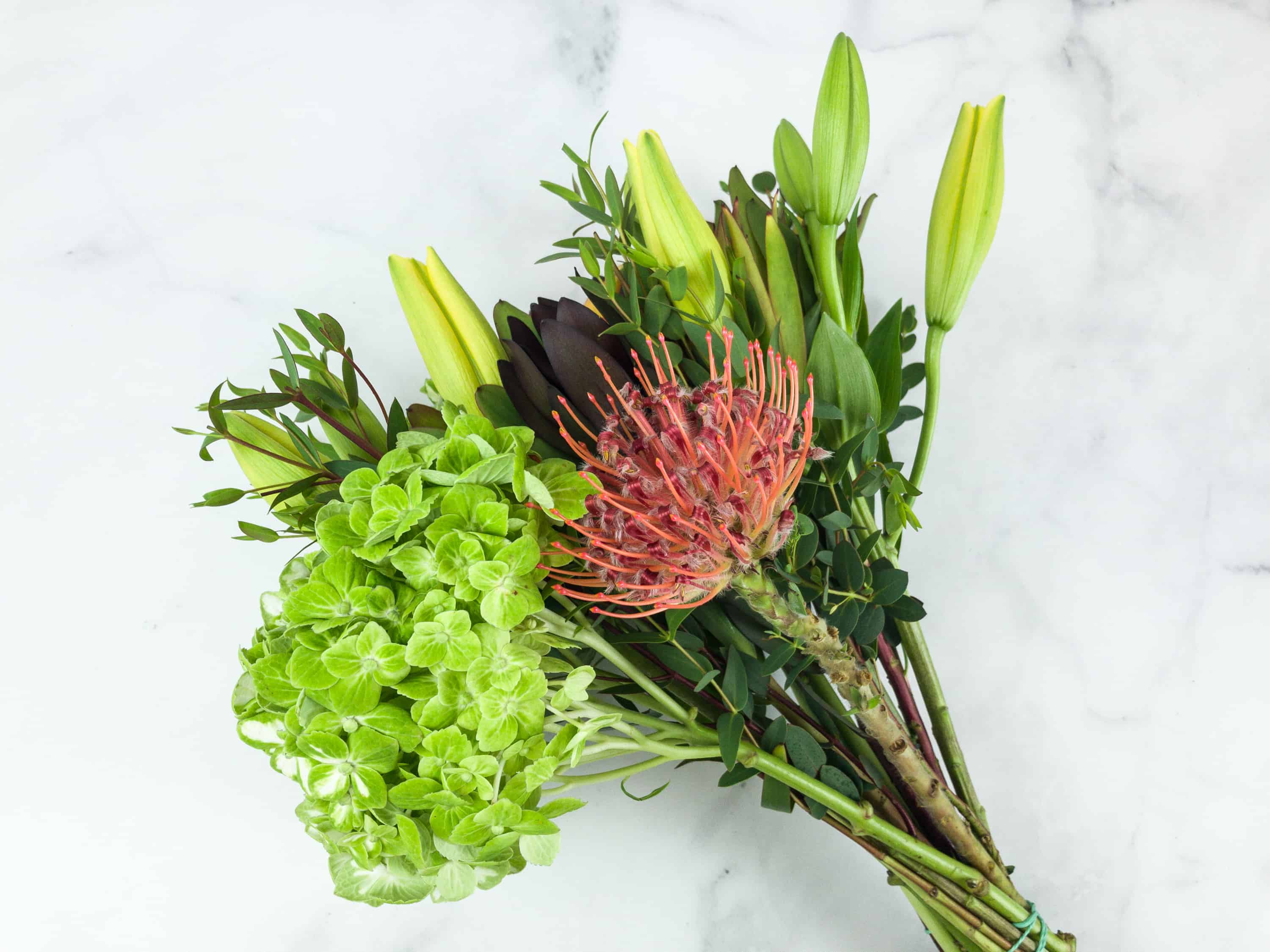 There's a variety of beauties in this group!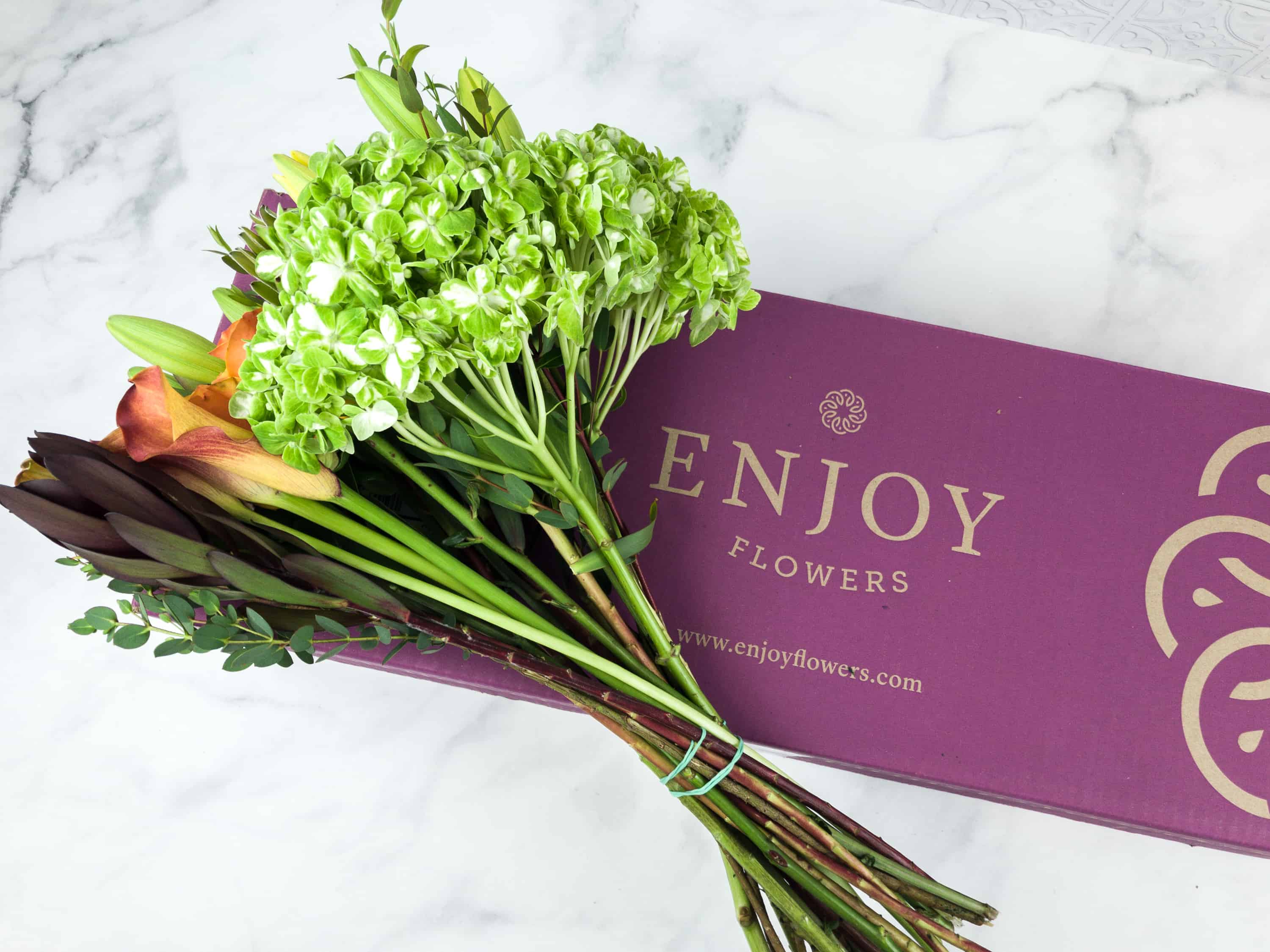 I also have to talk about the signature box, which is a beautiful purple one. It's sturdy enough to keep the flowers in their gorgeous form.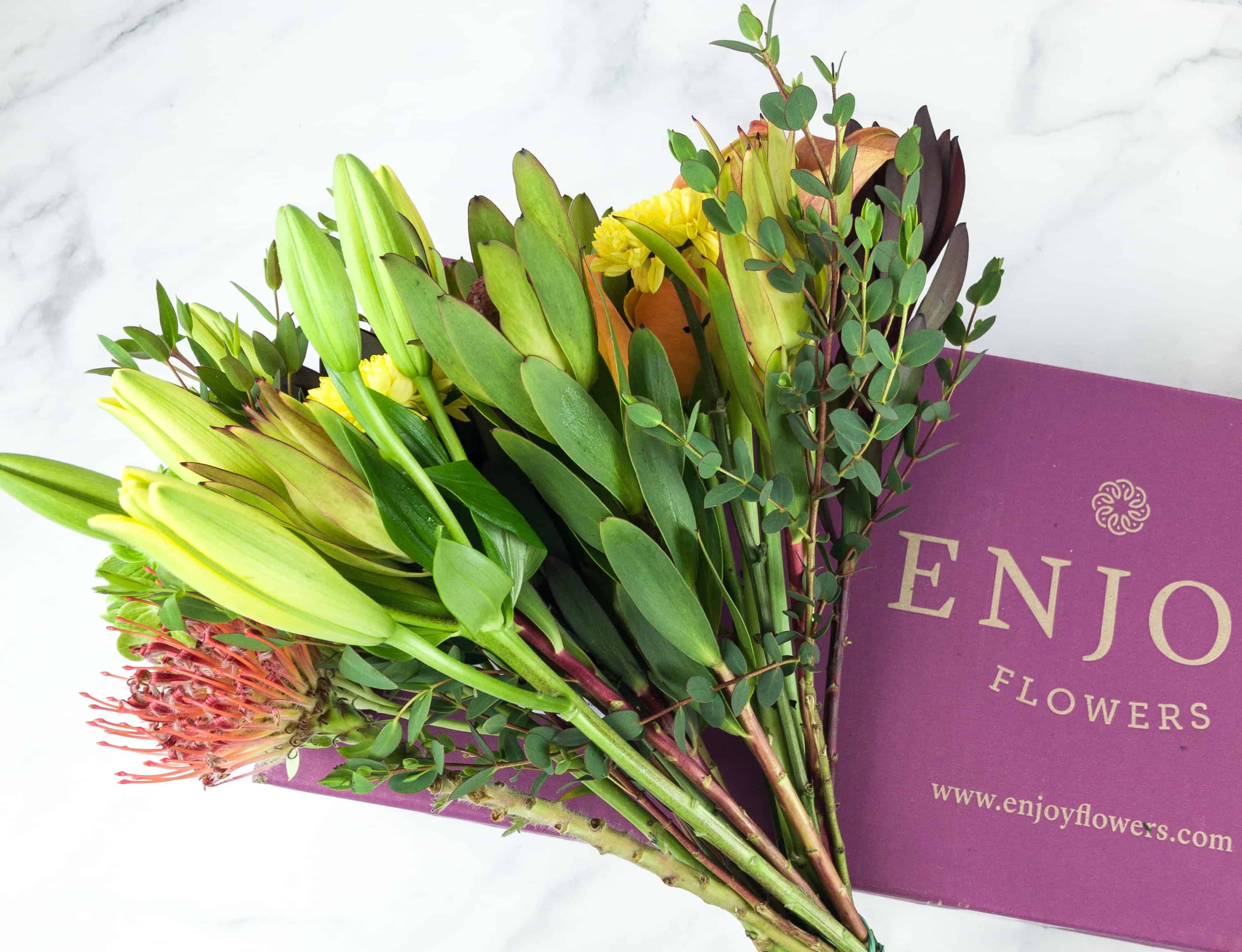 Even the fillers and greens are looking great this close.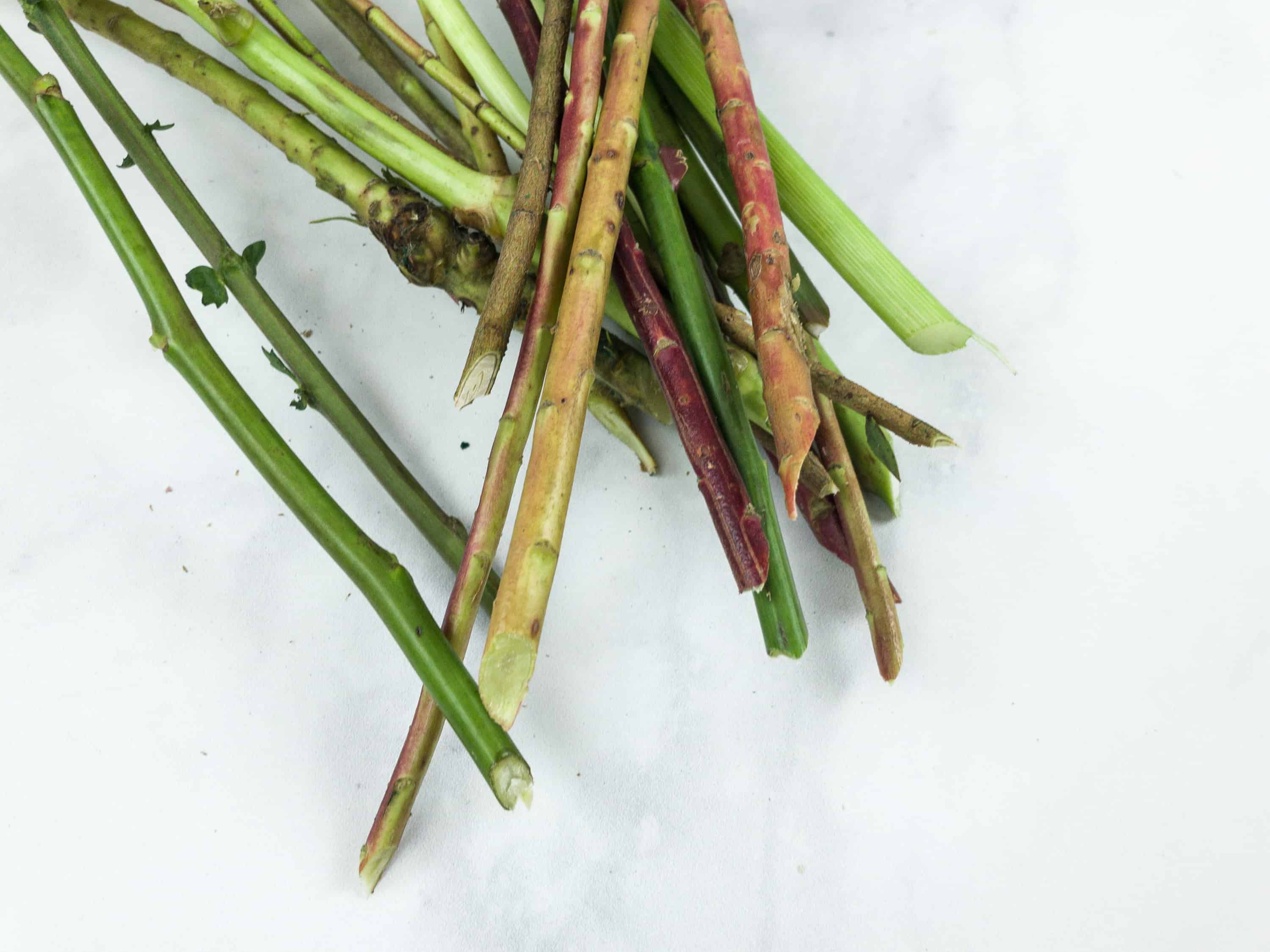 Snip snip! Don't forget to trim the flowers!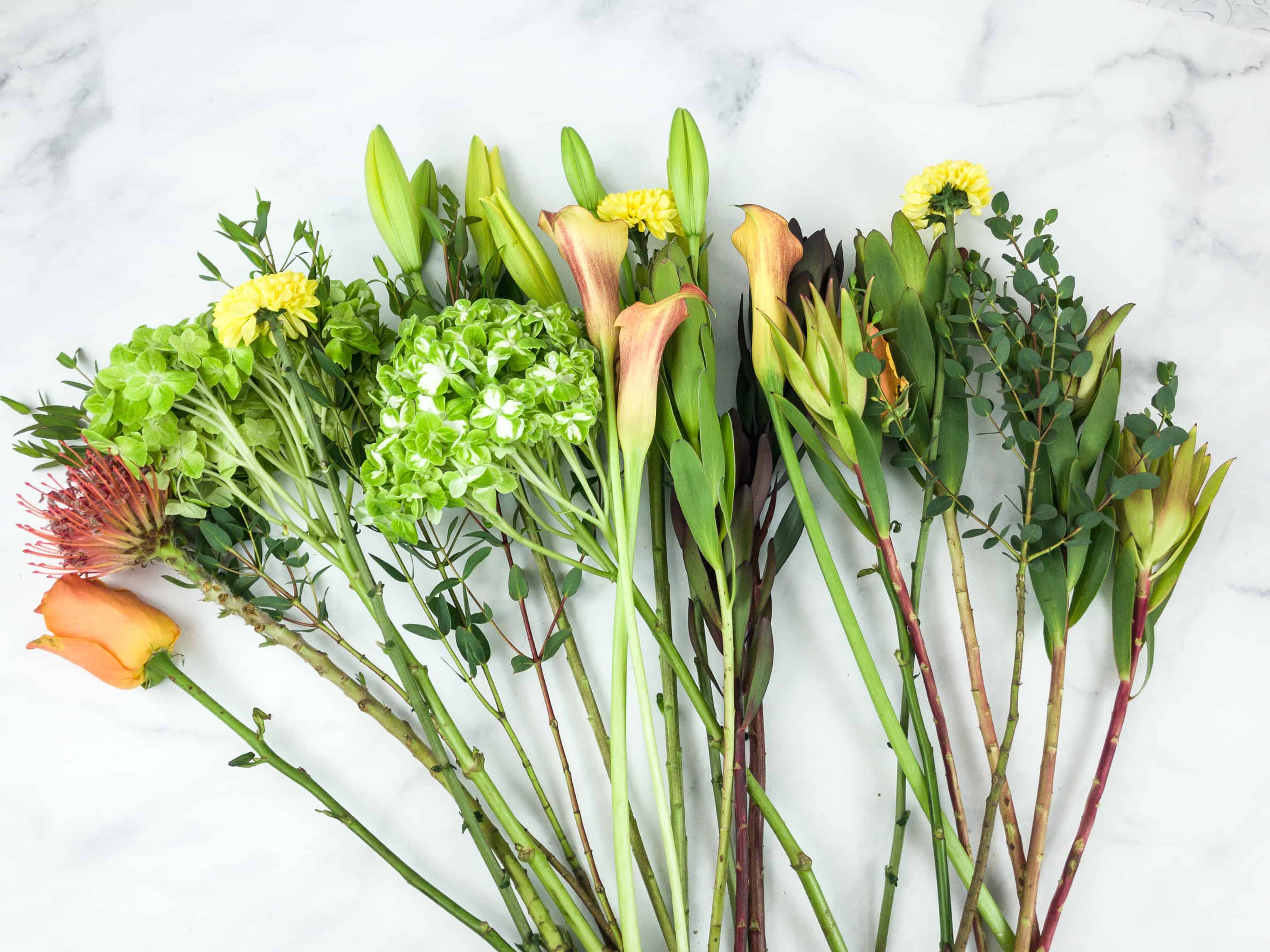 I counted all the stems and that's more than 20!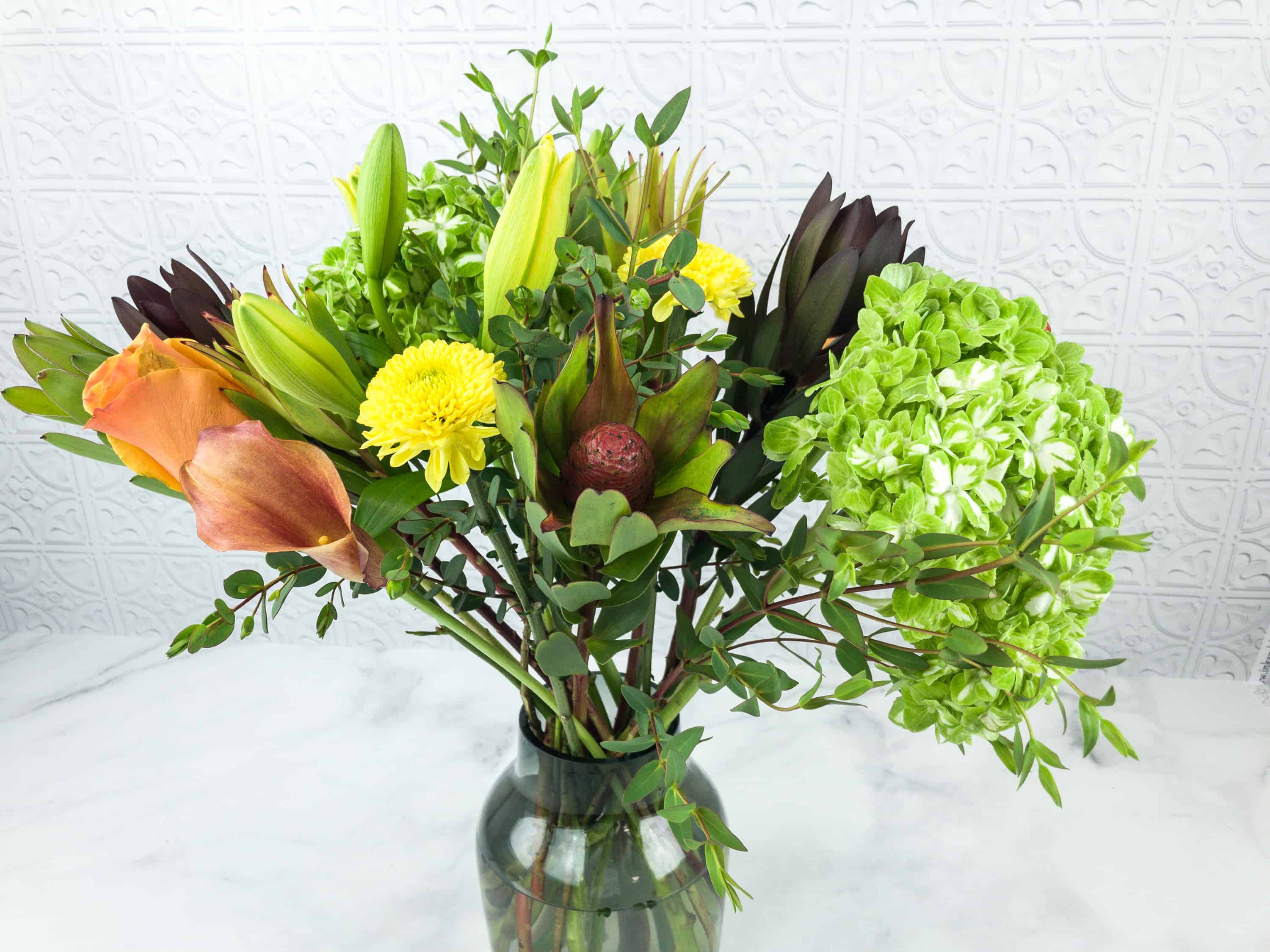 After filling up my jar with fresh water, it's time to place the beautiful bouquet in it.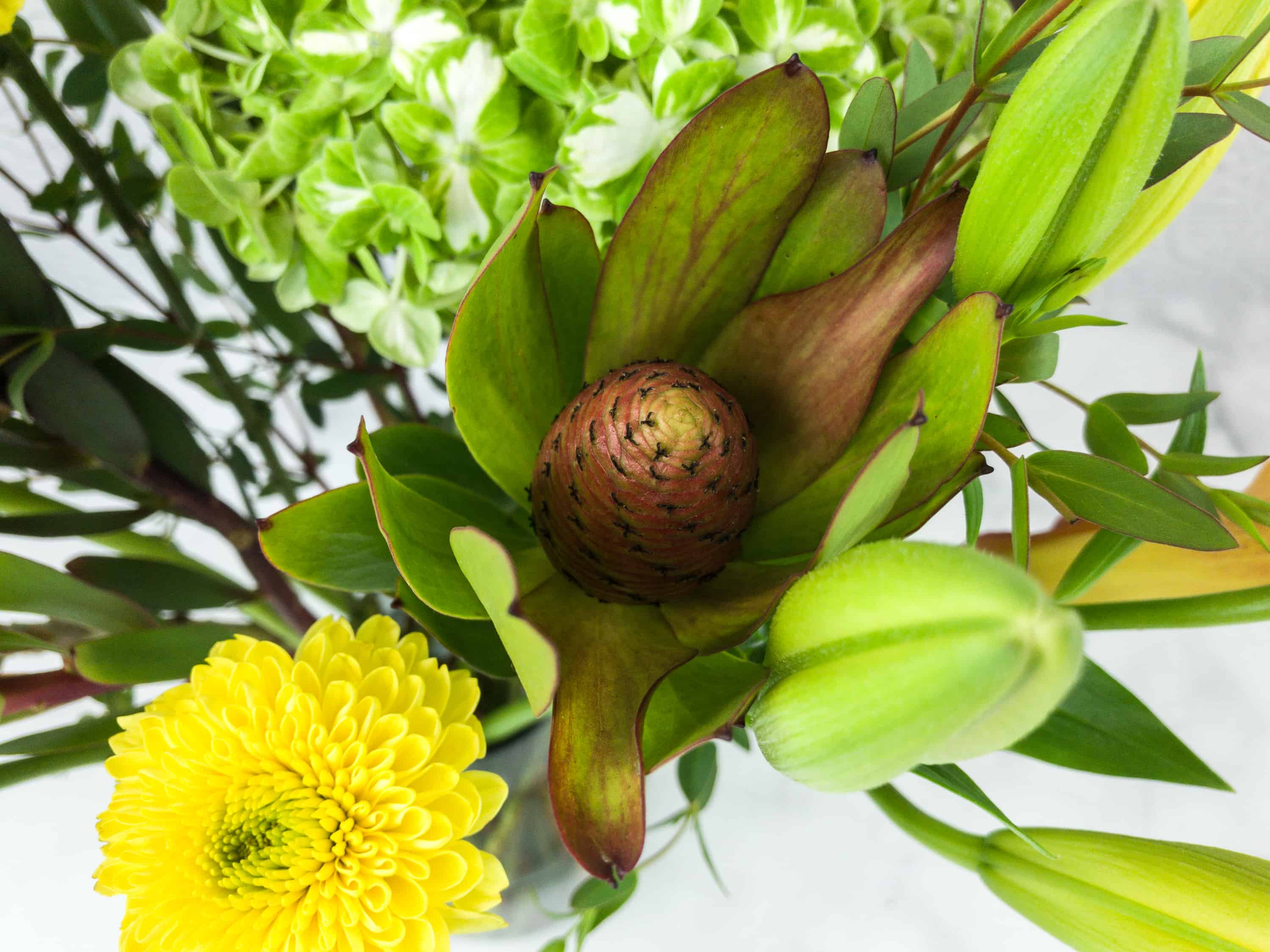 You can get different varieties from the wide variety of flora. You can also make your own bouquet, and add flowers like roses, spray roses, alstroemerias, carnations, matsumoto, green trick, pomponi, hydrangeas, and more!
The greeneries and other flowers like the callas and proteas are already showing their beauty.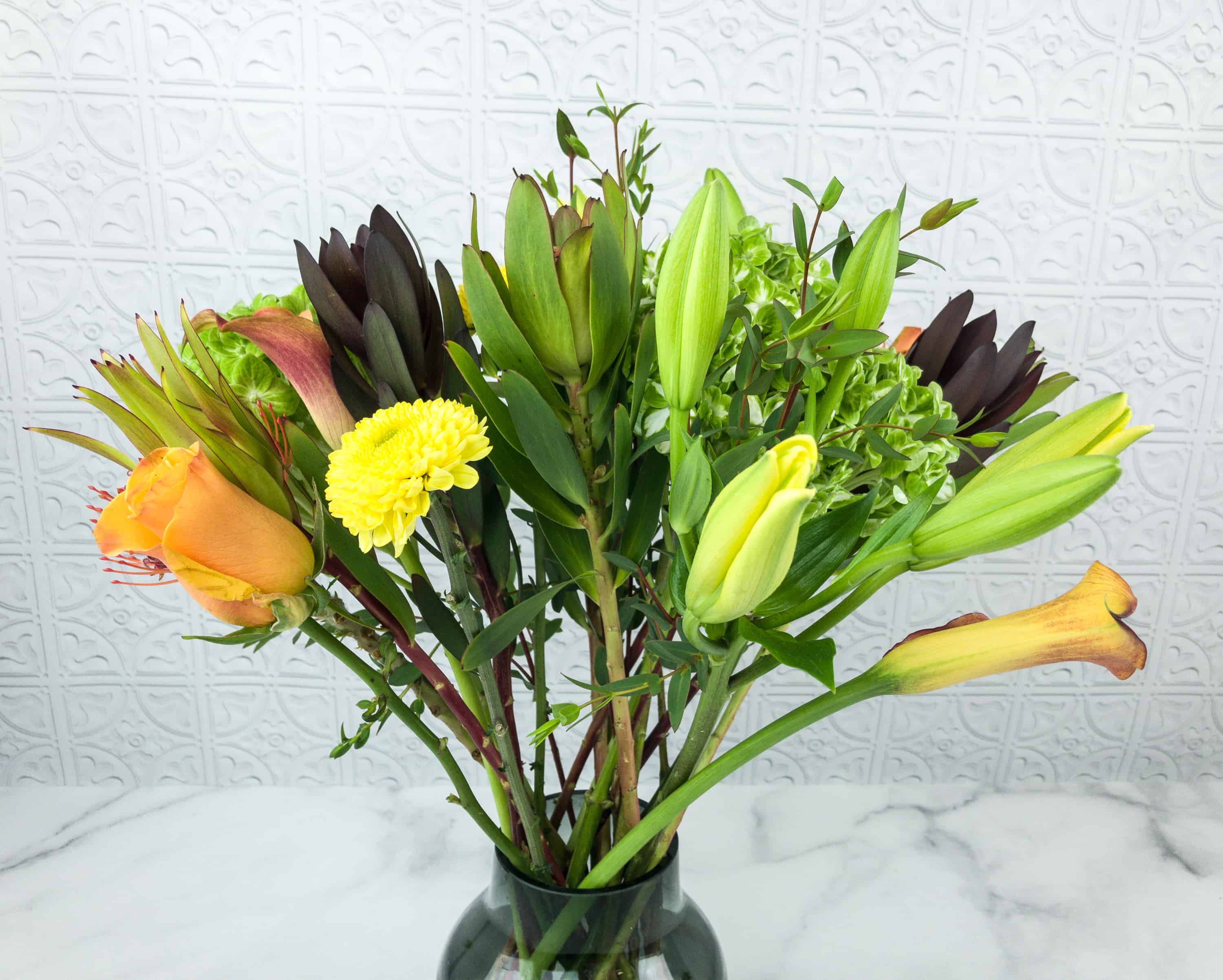 The lilies on this one are still closed, I can't wait for a few days to see them bloom!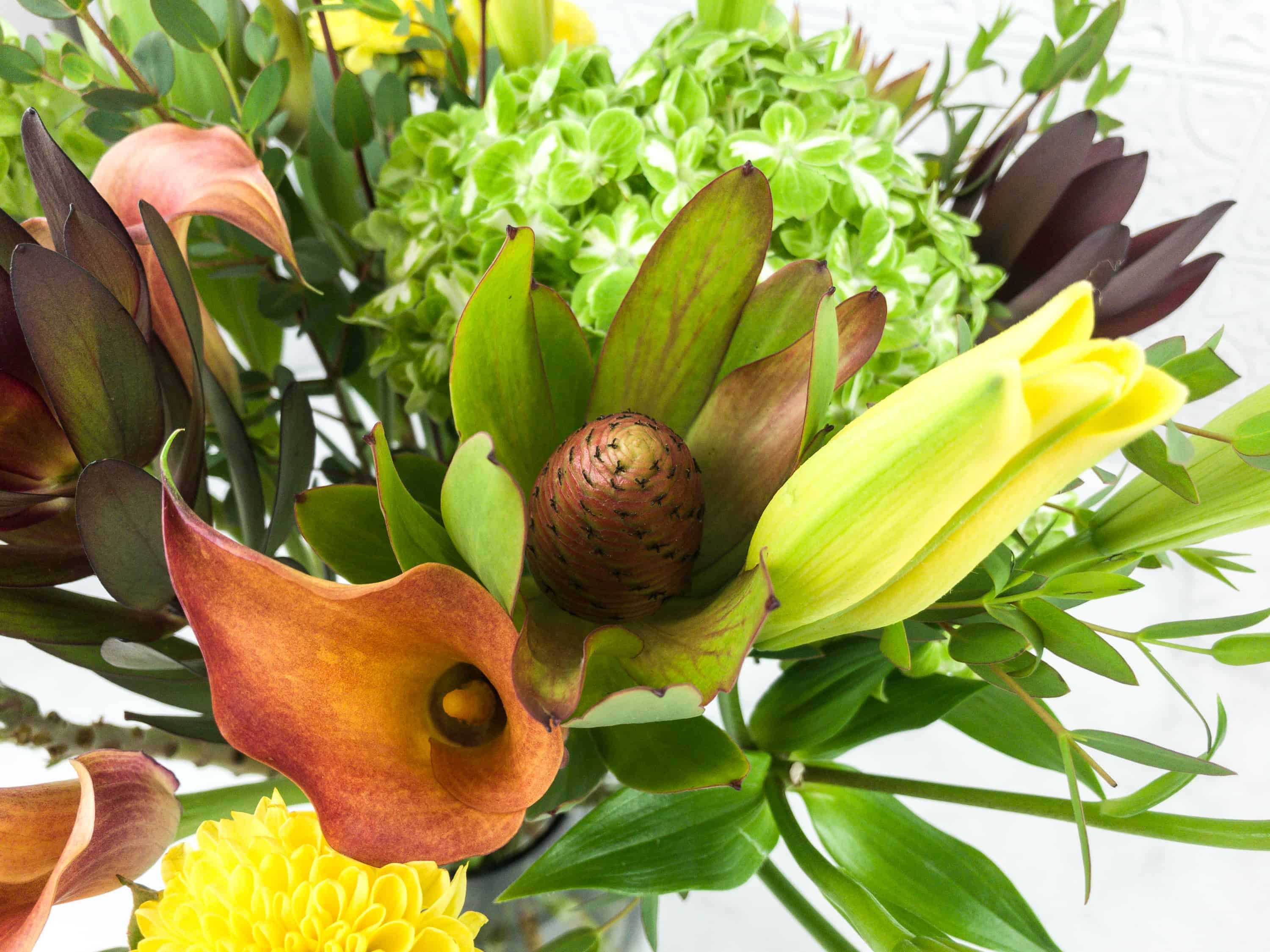 I just have to give them the flower food so that they'll last for more days, and I can enjoy them in all their glory!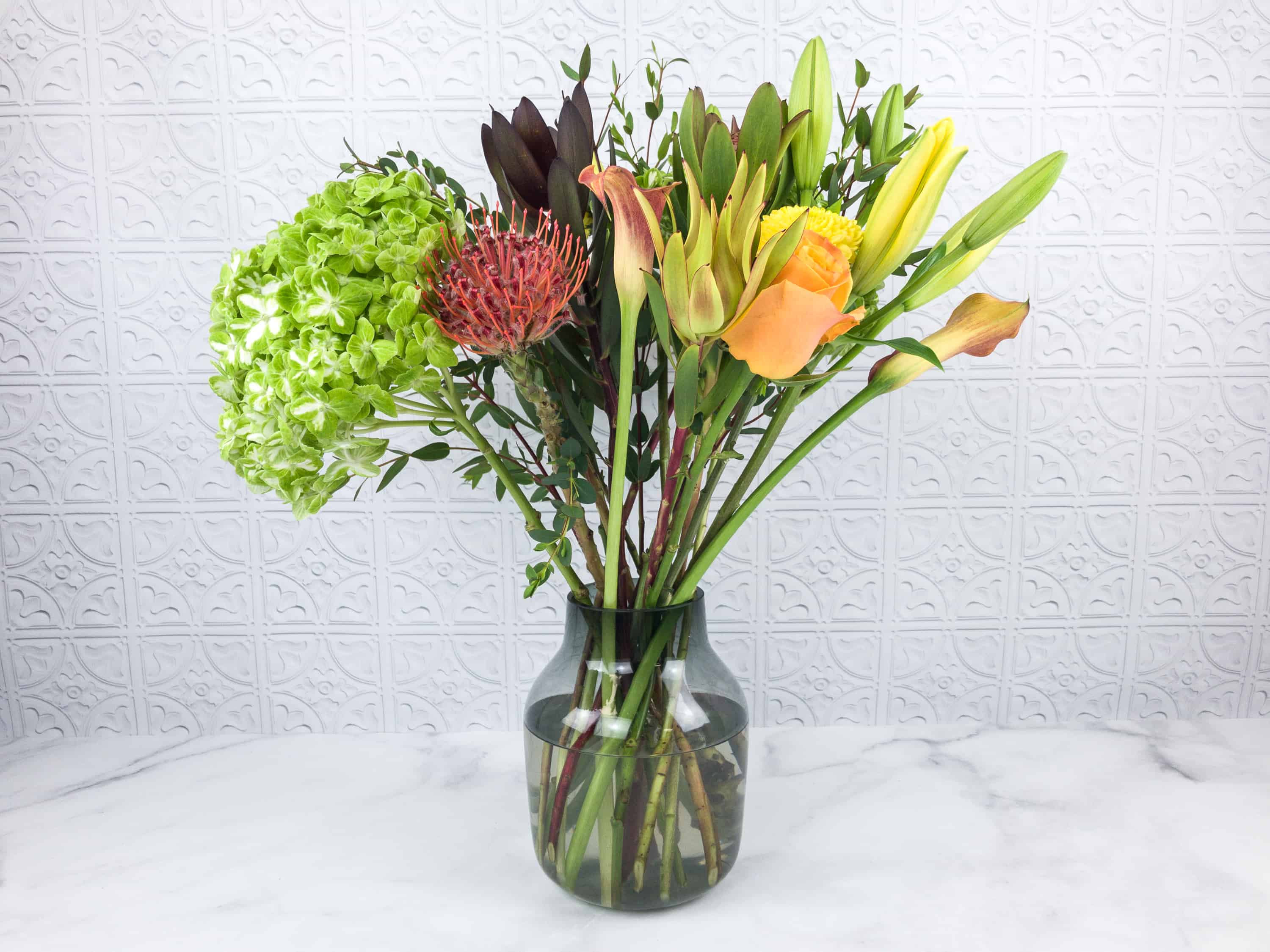 Fresh flowers are perfect home decorations, and they even give off a fresh fragrant smell.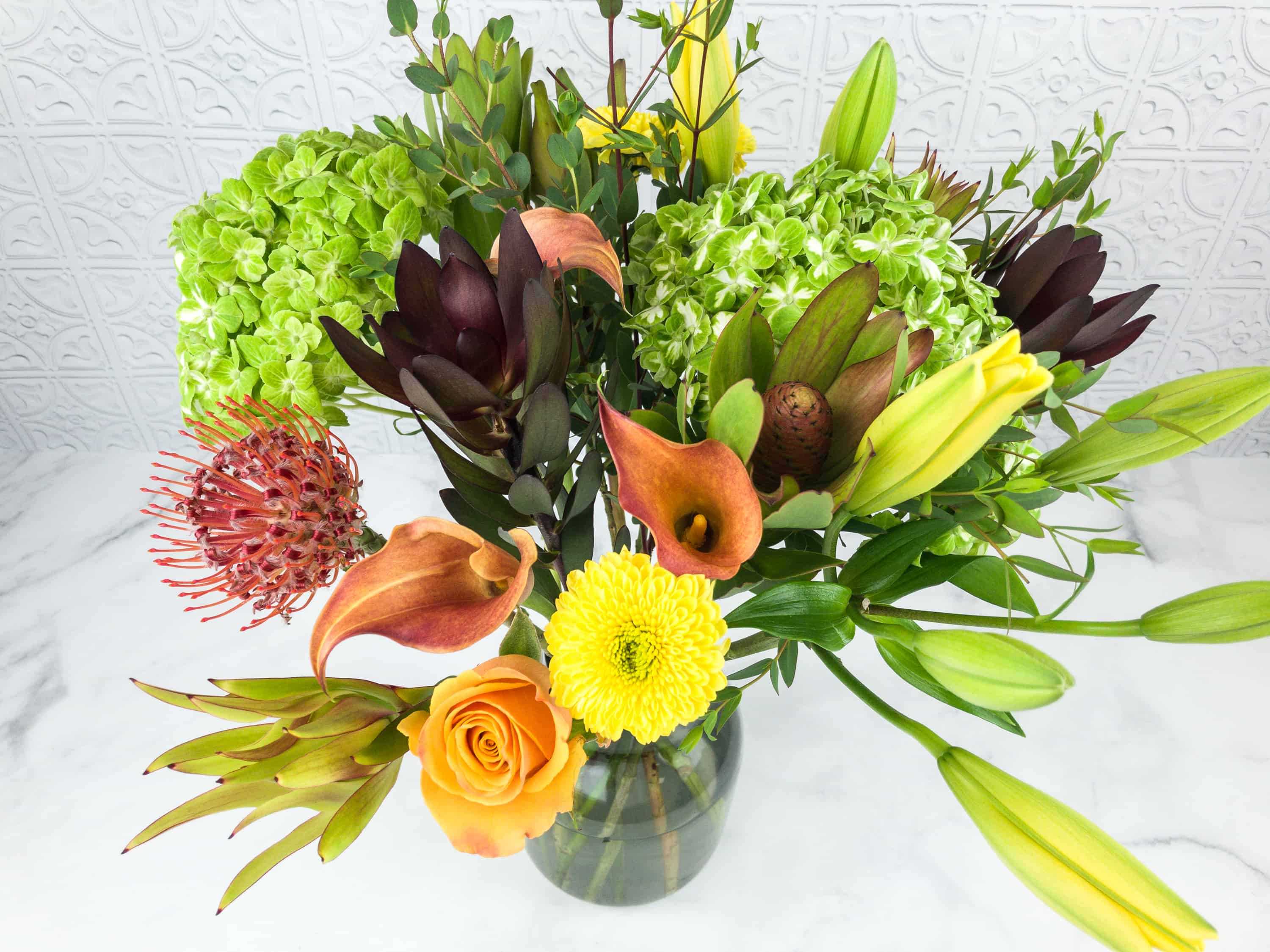 The following day, my flowers are looking more bright!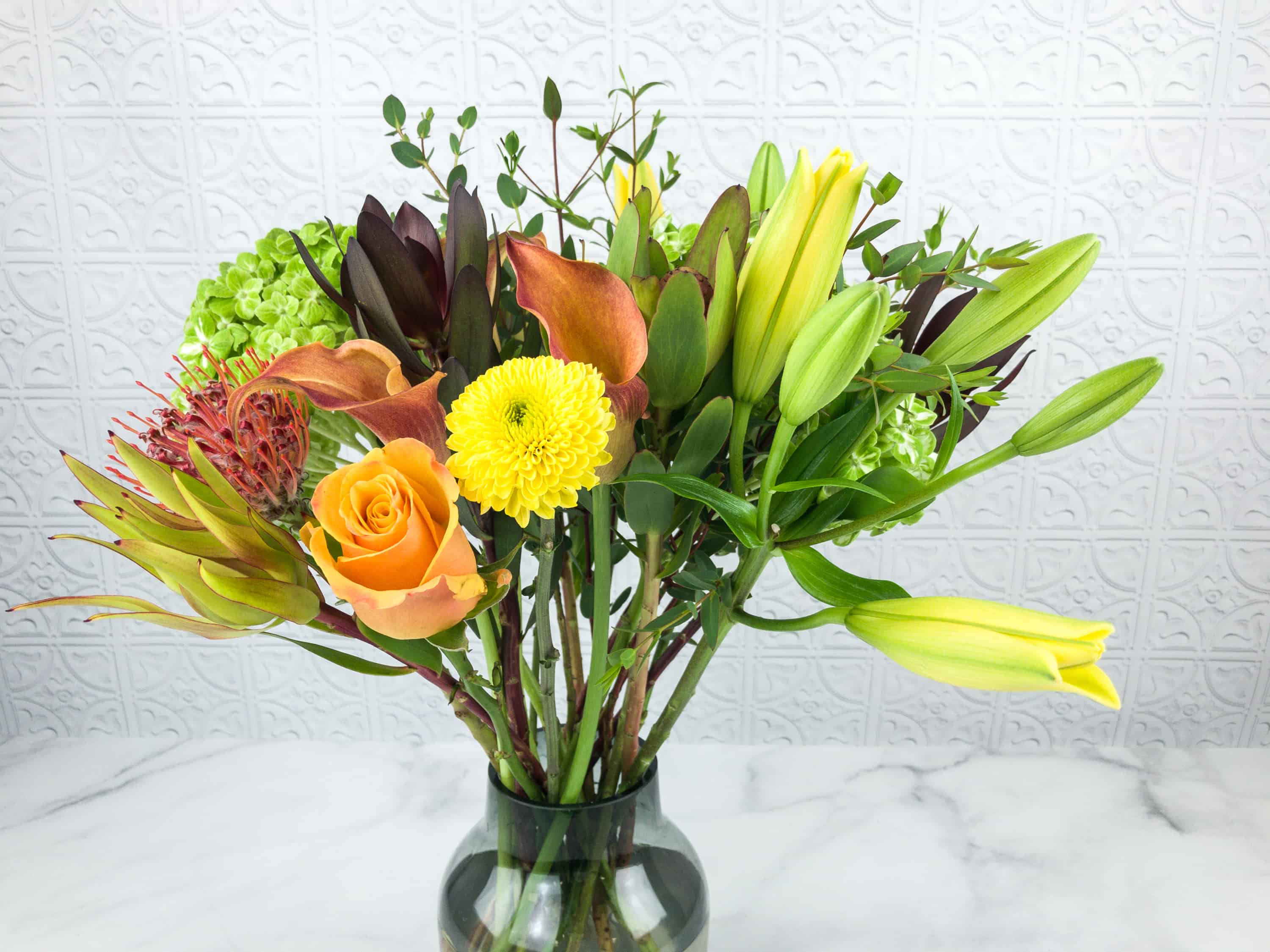 You can see the lilies starting to warm up to everyone…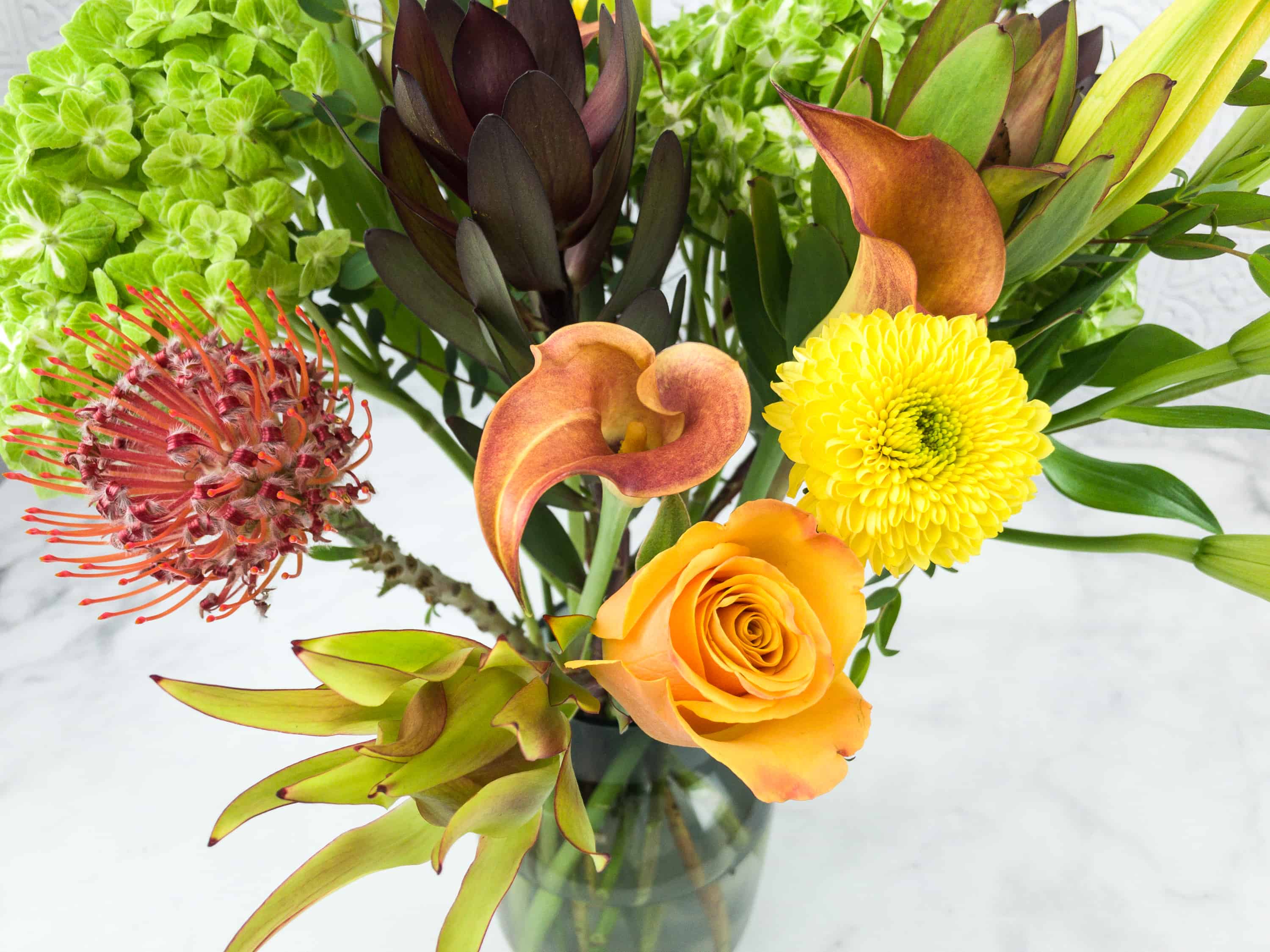 The rose and the carnation are looking lively as ever.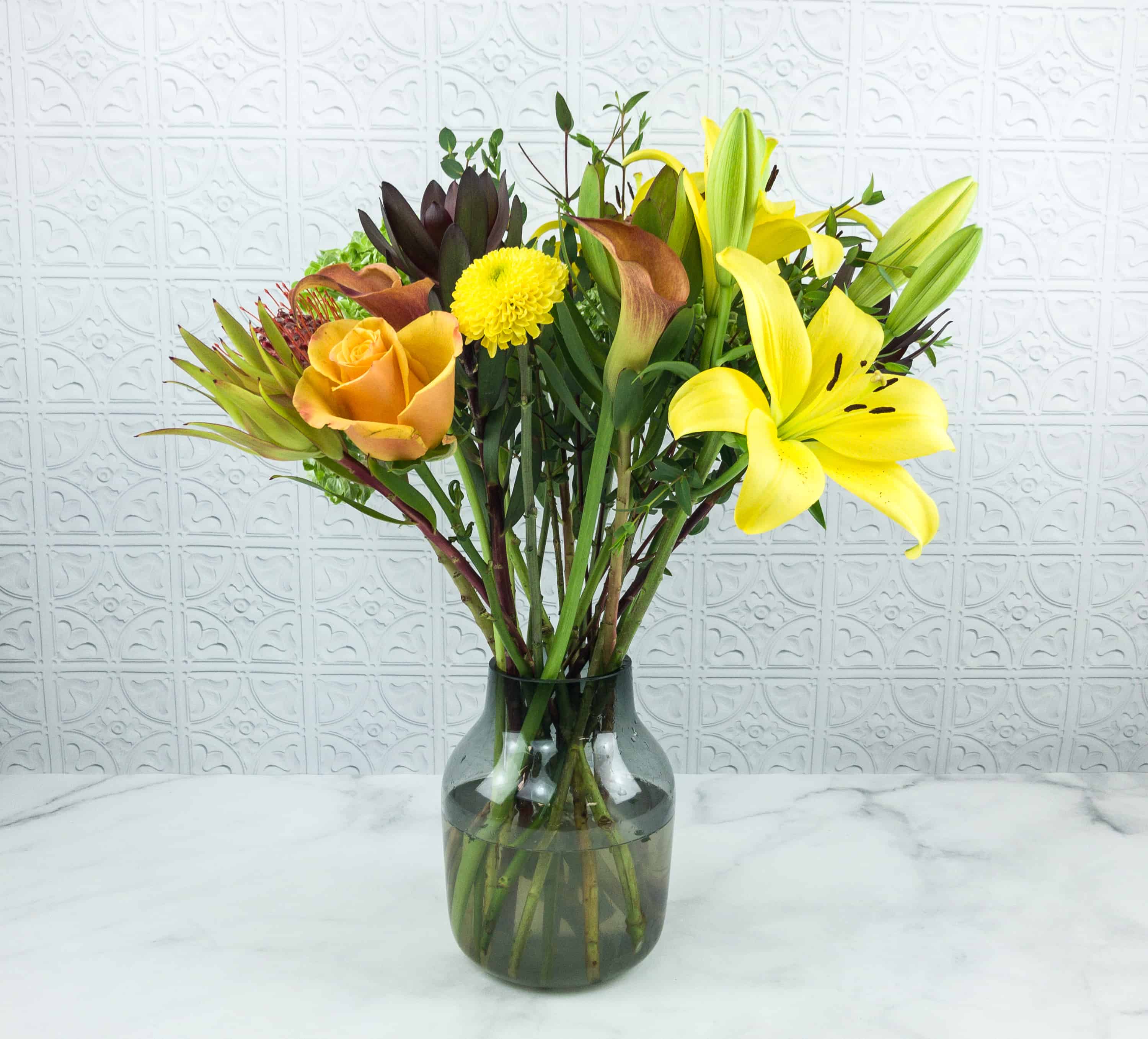 I gave them a few more days, and here they are, the lilies are smiling at us!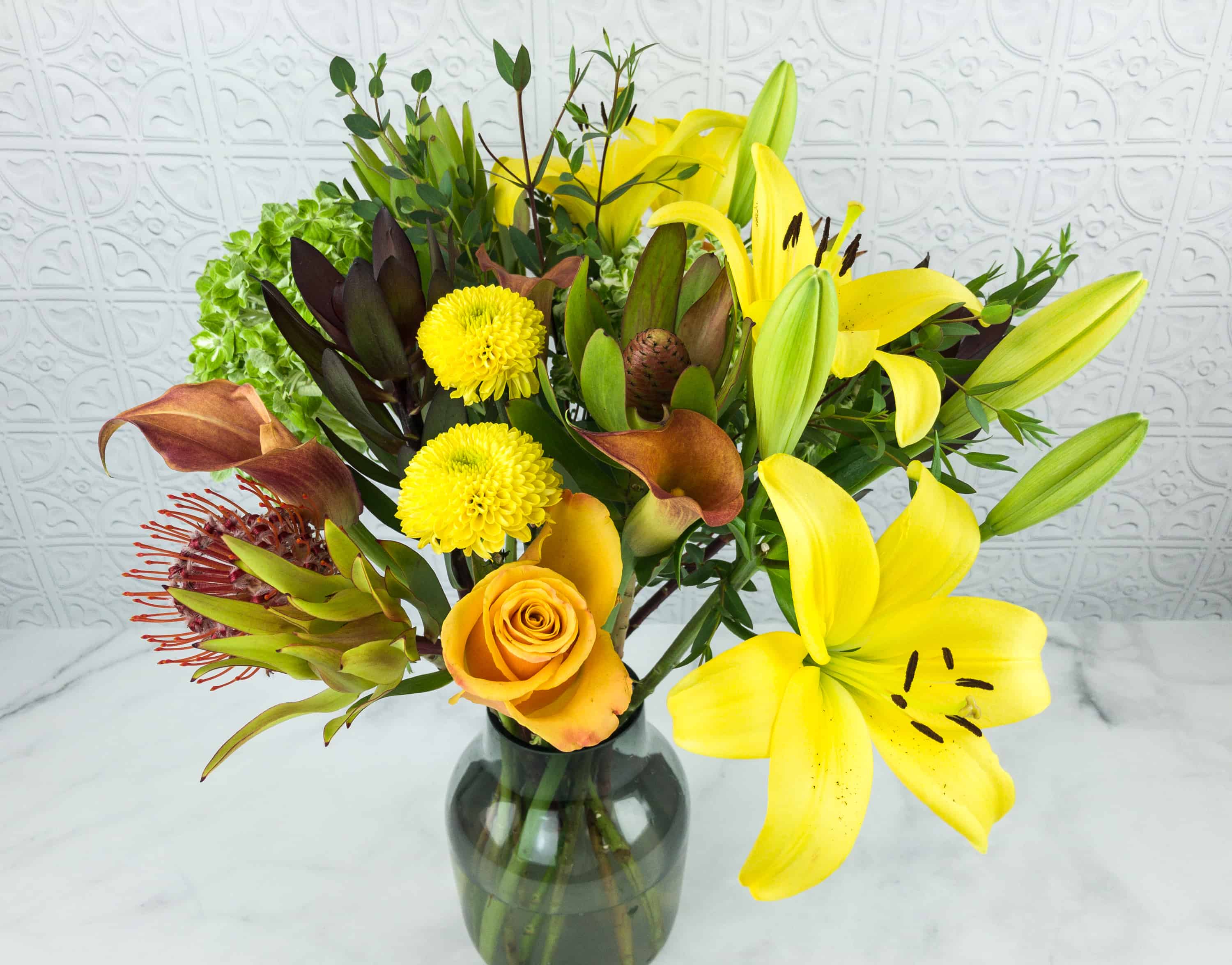 It gave me the feeling like I was the one who truly grew them, when in fact, they grew up in the beautiful soil of Colombia.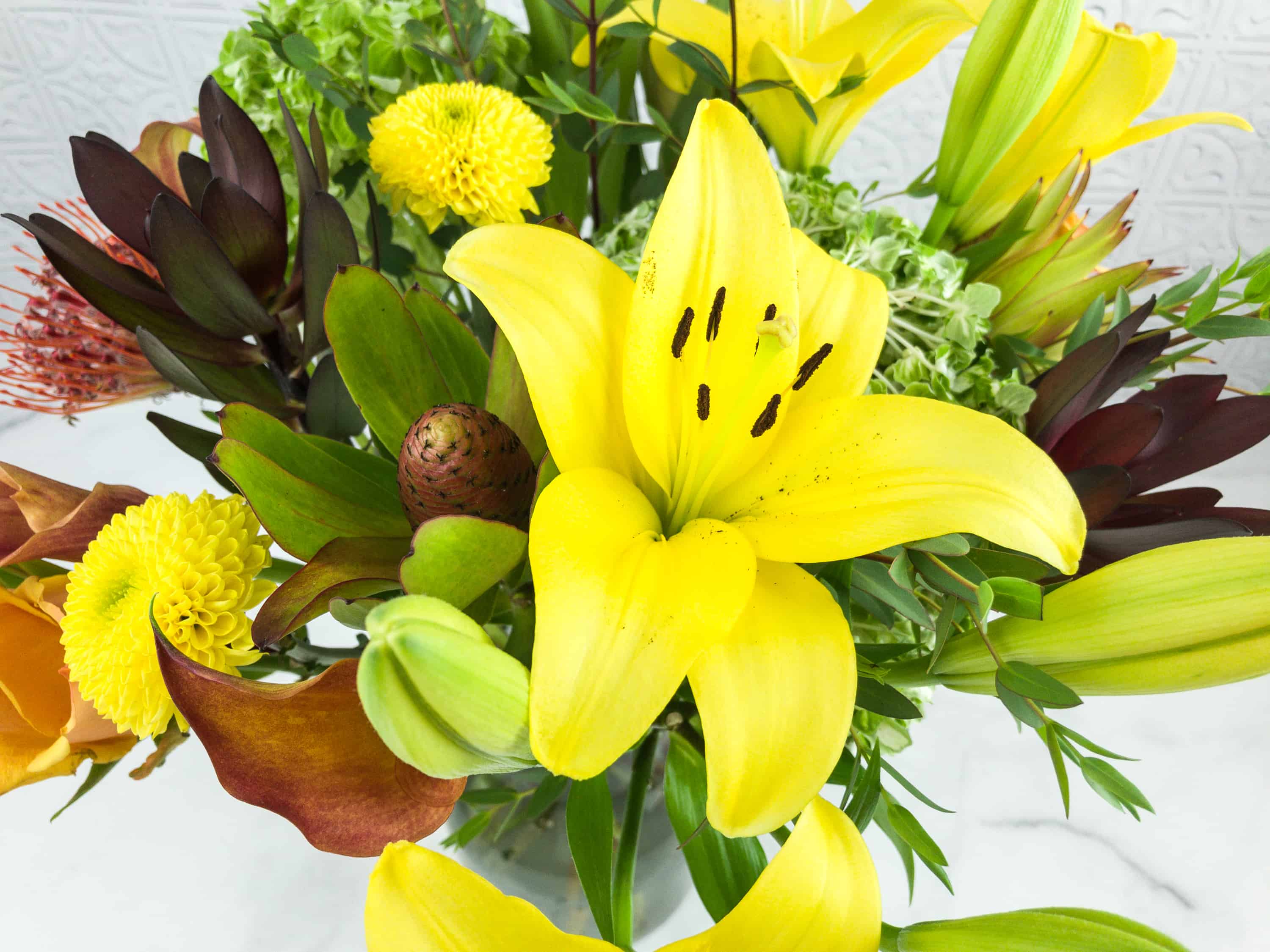 The lilies are my favorite in this bunch. They look lovely.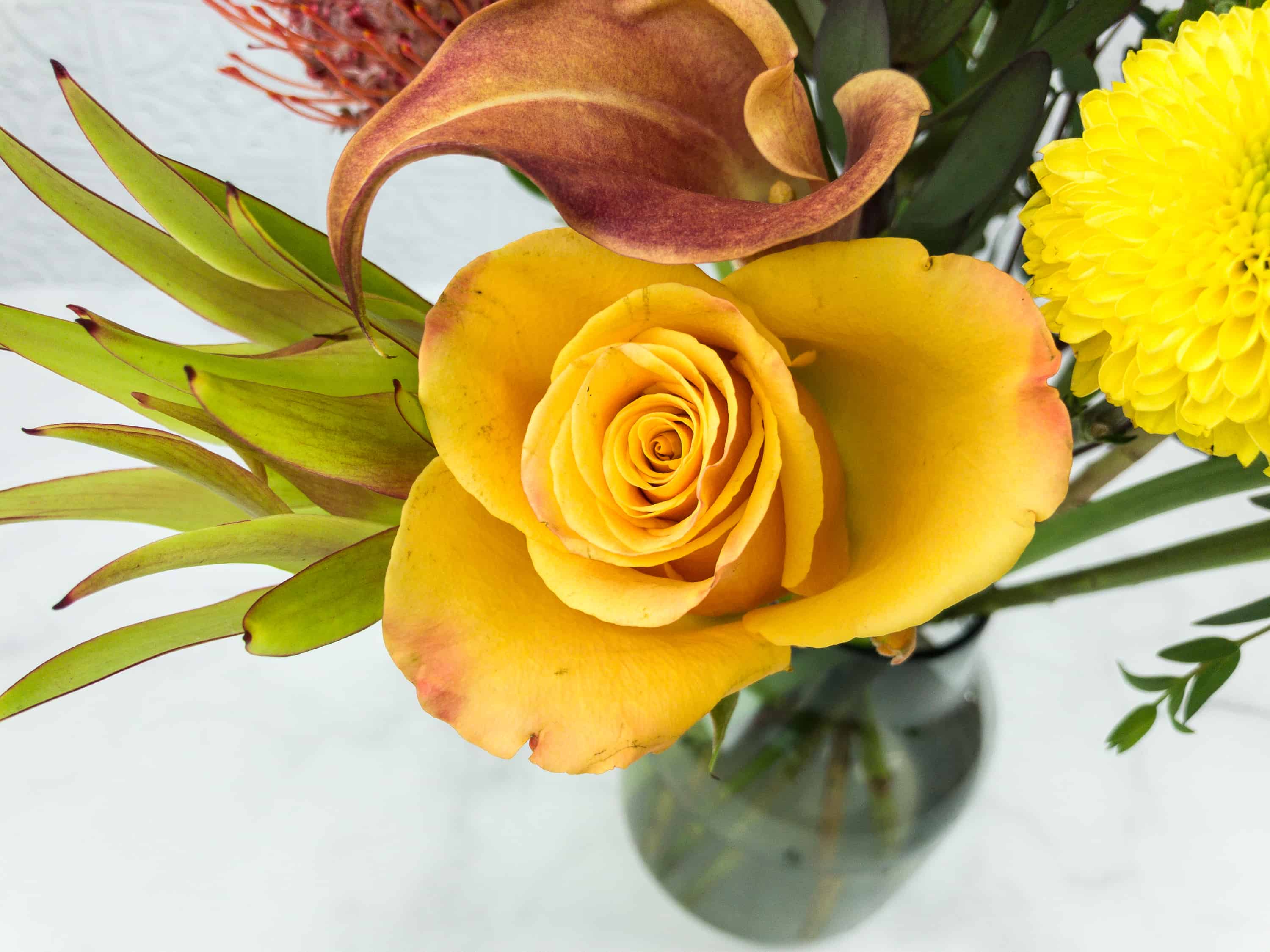 The rose matured a little but it's still gorgeous.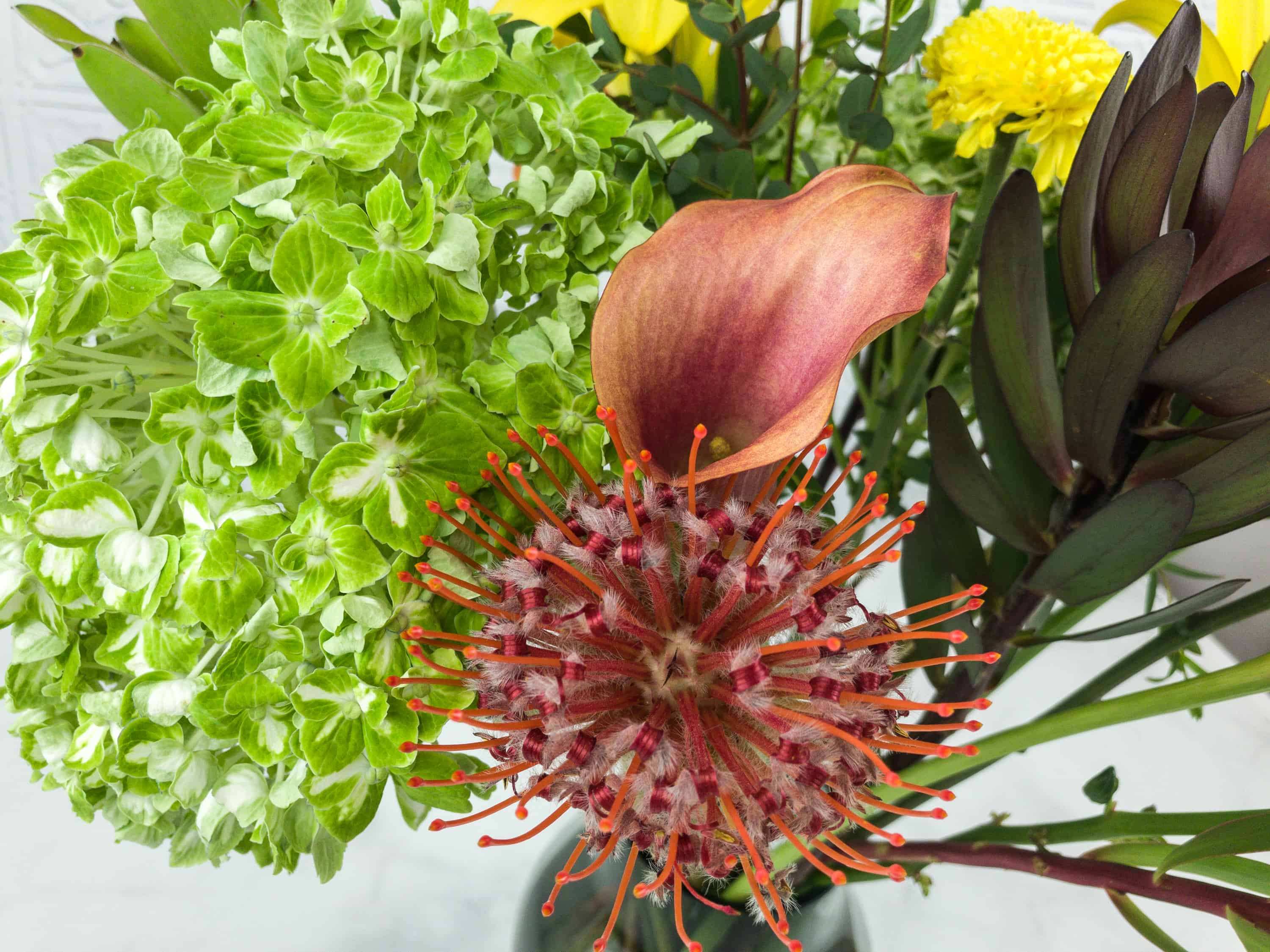 The other flowers are still as fresh as when they first arrived at our doors.
Fresh flowers surely add beauty to the home, and we love to have them around. The corner where they're situated is really pleasing to the eyes, and I just can't help but stare at these beauties. I love to have fresh flowers but I can't really look after a garden so subscribing to a great flower box is the perfect solution. They last longer than expected and stayed fresh for about two weeks. My biggest surprise with these beautiful flowers? How much my 7 year old absolutely adores them! We tend to think of flowers as adult indulgences, but every single member of my family thought they were wonderful and loved their addition to our home!
Any thoughts about this box? Let us know your comments!