EarFleek is a monthly 100% nickel-free earring subscription that sends the cutest and trendiest earrings that you can pair with your outfit or perhaps you can show off to your friends! In addition to their regular subscription, they offer premium subscriptions for $9.93 per month (includes free shipping). Subscribers can choose from four different styles:
Boho Babe
I Don't Give a Hoot
Minimalist But Groovy
Silly & Fun
This is the review of Premium Boho.
Earfleek offers a unique Tinder-like voting system to help select your next pair! Because this box was sent for review we didn't have access to it, but we wanted to let you know about it! You can turn it off or pick your preferences to better suit your own style. Thanks, Anna S!
DEAL: Save 50% off of your first shipment! Use coupon code HELLOSTUDS.
It's well packaged!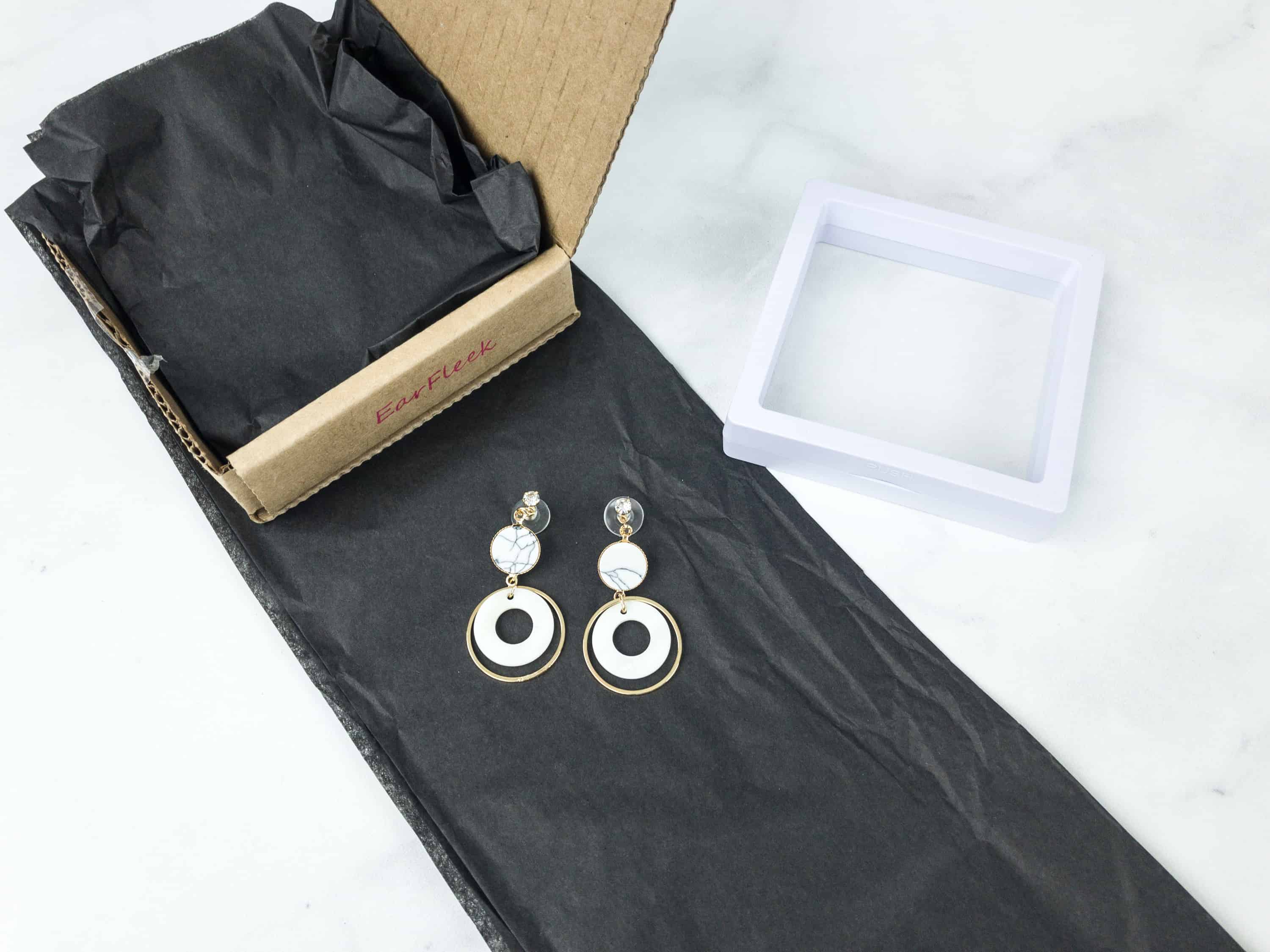 EarFleek Premium Boho Babe Earrings. This pair is a stunner with its dangling type of design. The combination of white and gold makes these earrings such a classic!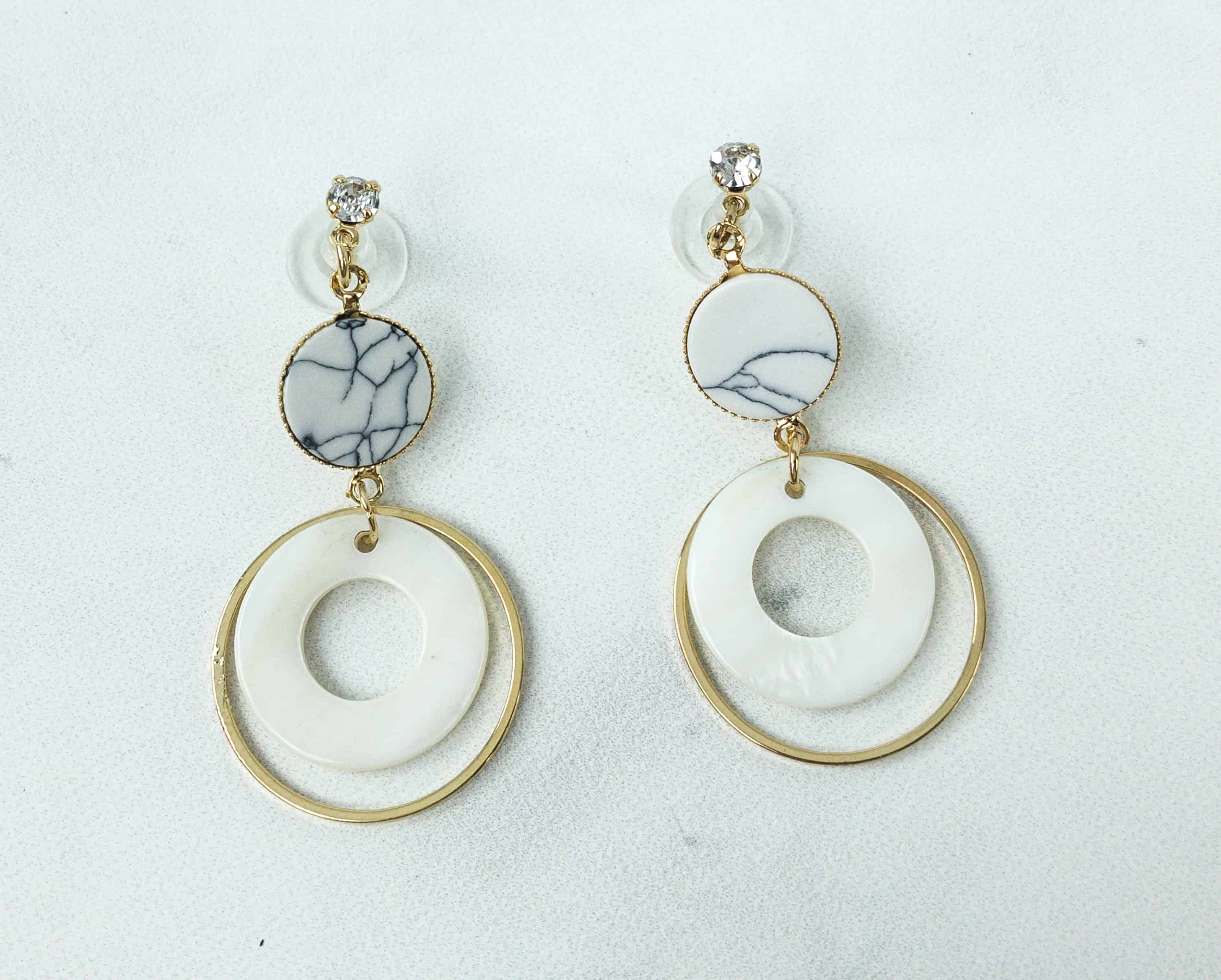 The two circular charms with the lower charm encircled in gold loop add that extra edge to this look. I like how the gold and white charm at the bottom are independent of the other so they can move whichever way to create this moving effect.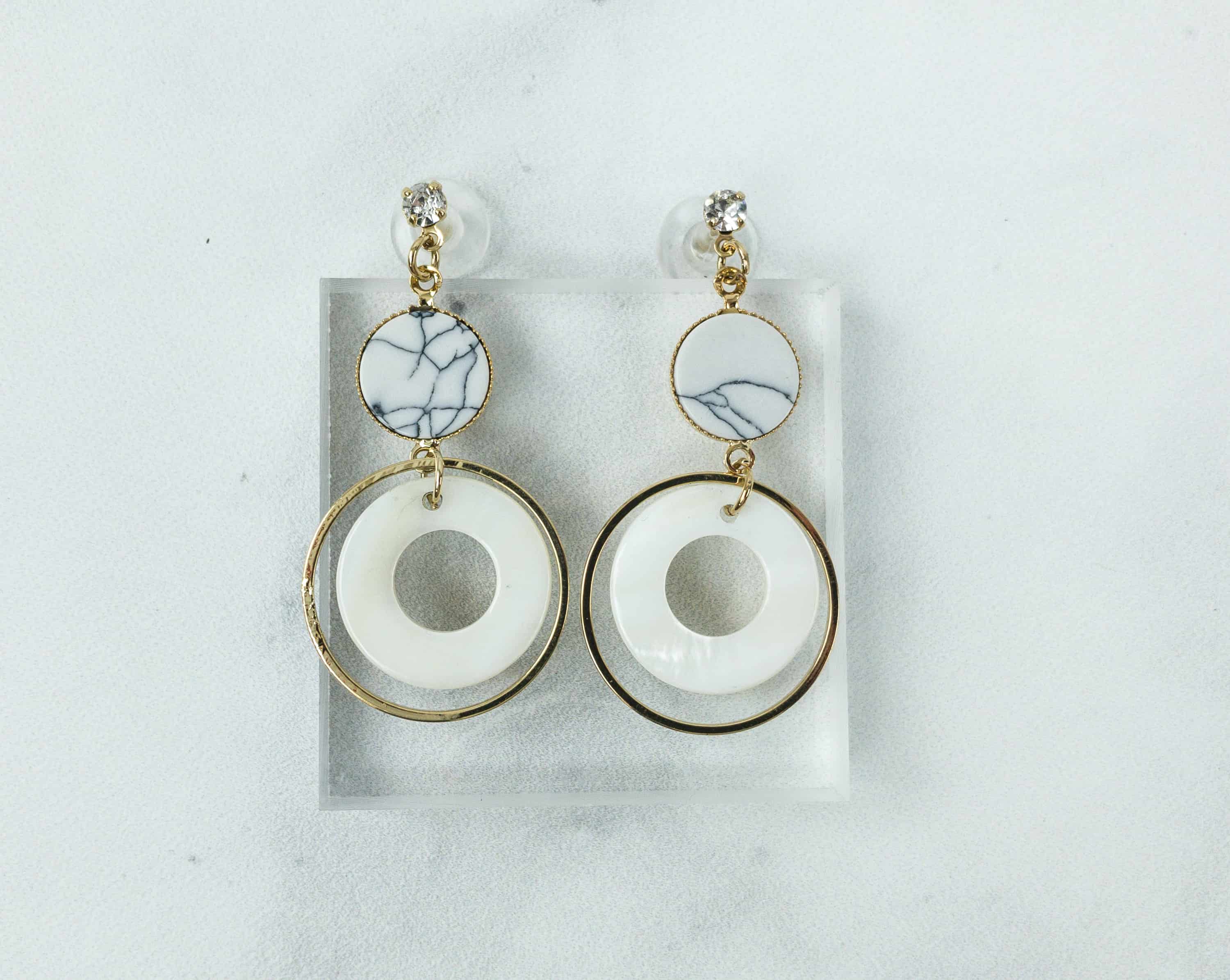 I can pair it with my casual getup or even dress up my office attire too without being way too flashy. Love the marble look, too. Totally in this fall!
This month's Premium Boho Babe pair definitely captured the essence of an independent and free-spirited woman in this unique pair. I love the way these earrings dangle naturally on my ear and how they sway and turn with every movement. I also like the  white and gold look as they complement one another and I think they're great for nearly any season!
What do you think of this month's box?