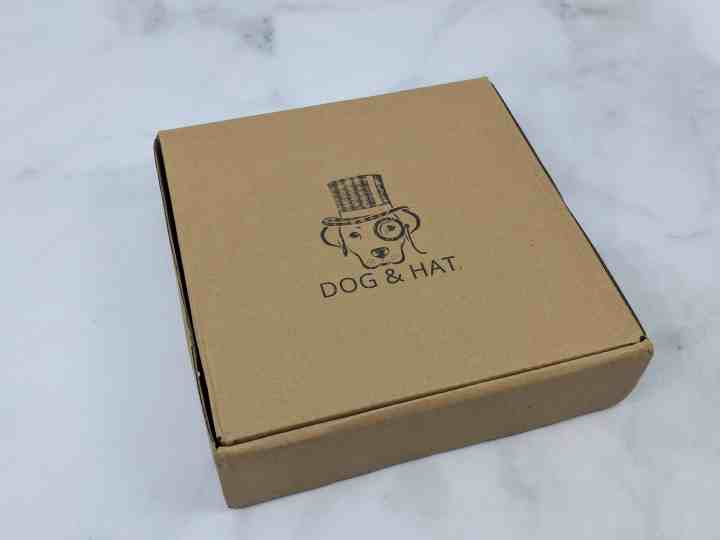 Dog & Hat is a UK coffee subscription box  that provides the best specialty coffee from a variety of independent roasters across the UK delivered directly to your door. All of the coffee is sent out whole bean, as this keeps the coffee freshest. You can choose to receive 2 to 4 bags, each bag from a different roaster. The subscription starts at £17.00 with free shipping across the UK.
All the packaging is recycled, and it already smells awesome!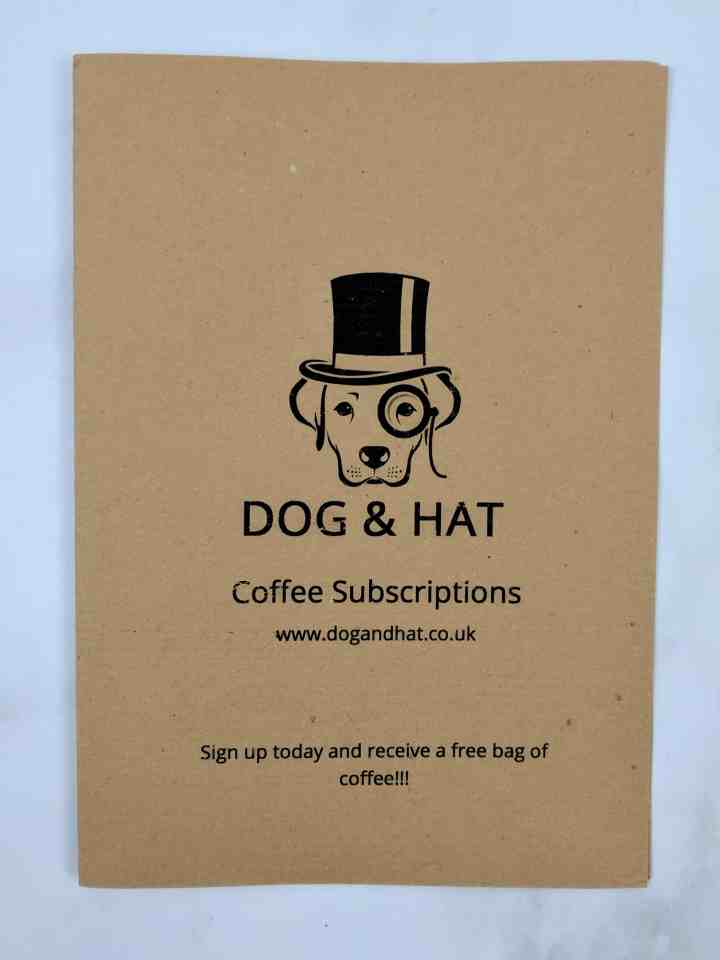 The first booklet explains everything about this subscription.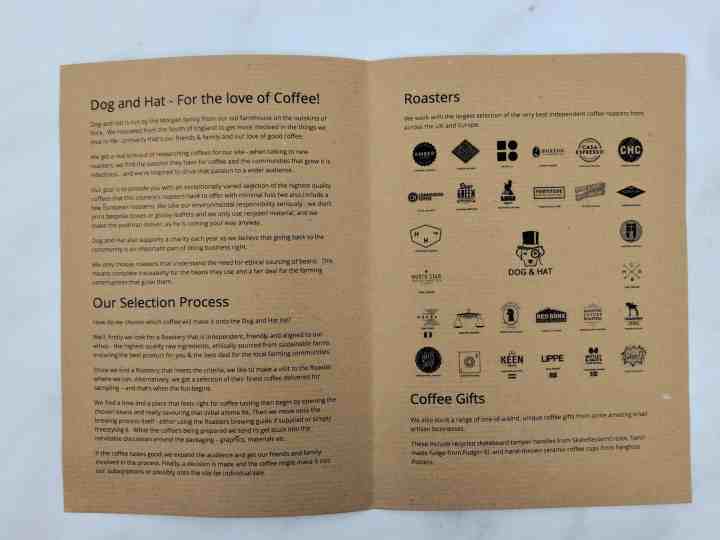 We get to know a bit more about how the coffee are chosen, and which roasters we could be discovering.
All the different options are explained. So if you want to send a box as a gift and the receiver likes it, it's easy for them to find all the information and subscribe.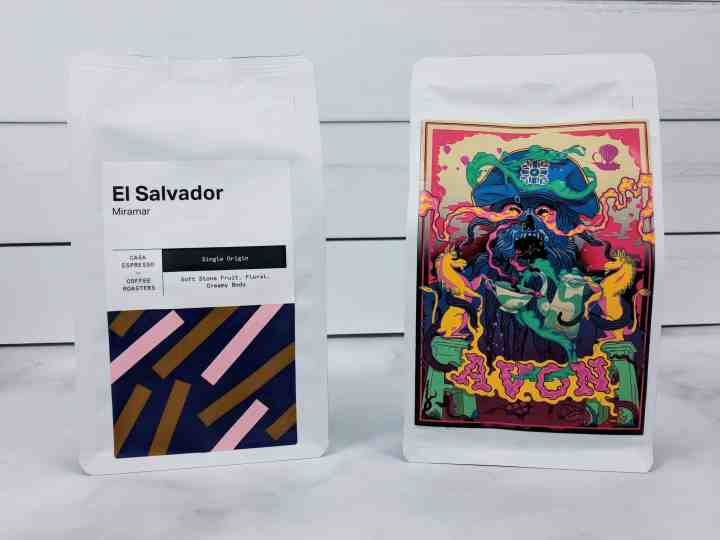 This month, we've received two bags of coffee.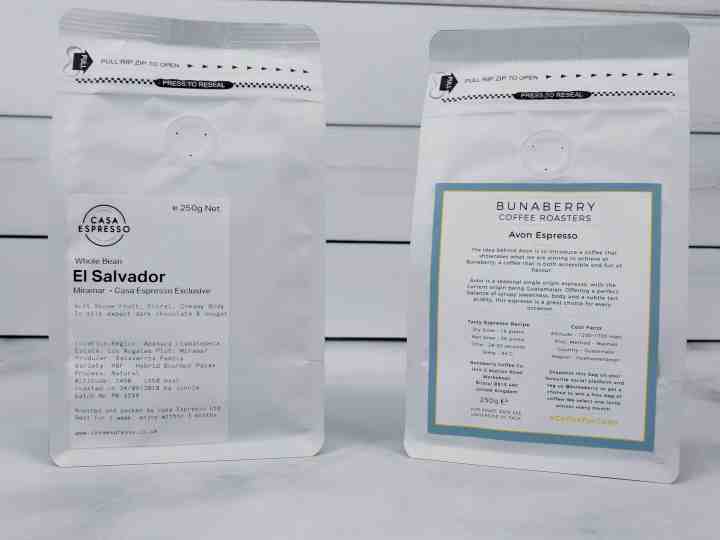 The bags are resealable! The information provided are not the same on each bag as they come from different roasters.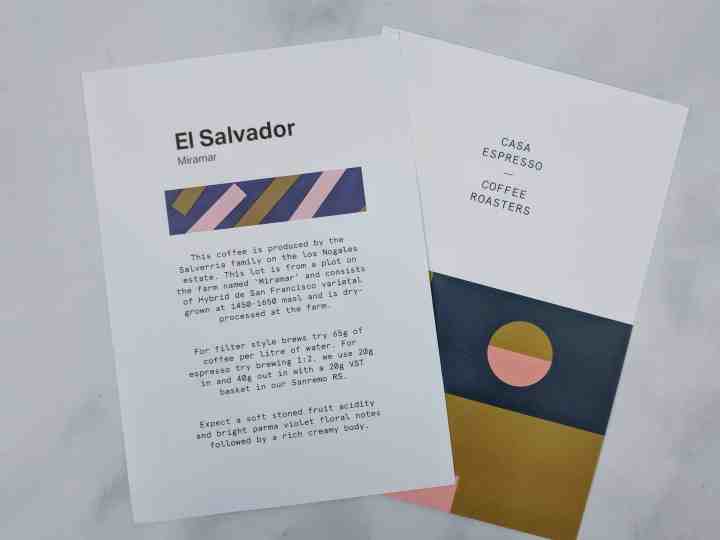 El Salvador Miramar from Casa Espresso came with more information.
And also, information about Casa Espresso Coffee Roasters.
The second booklet is all about this month's coffee! The Coffee Guide!
The first coffee is El Salvador by Casa Espresso.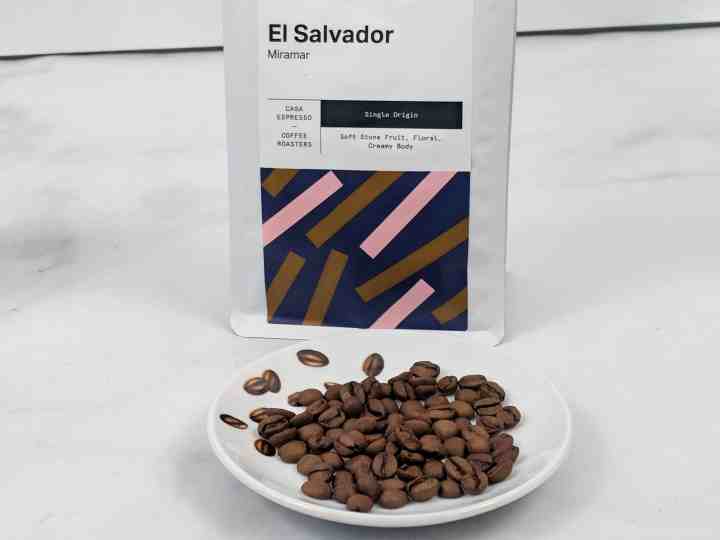 It's a very fragrant coffee, we found it quite sweet with some floral tone. We used a French Press and we couldn't get enough of this smooth coffee.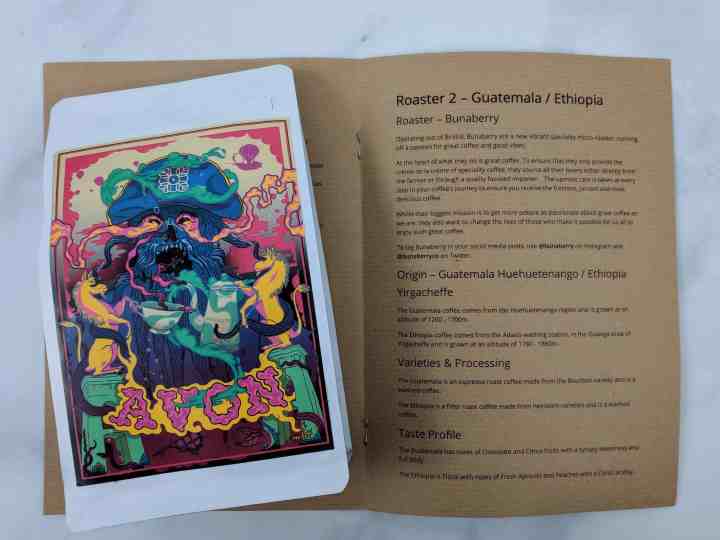 The second coffee is Avon by Bunaberry Coffee Roasters.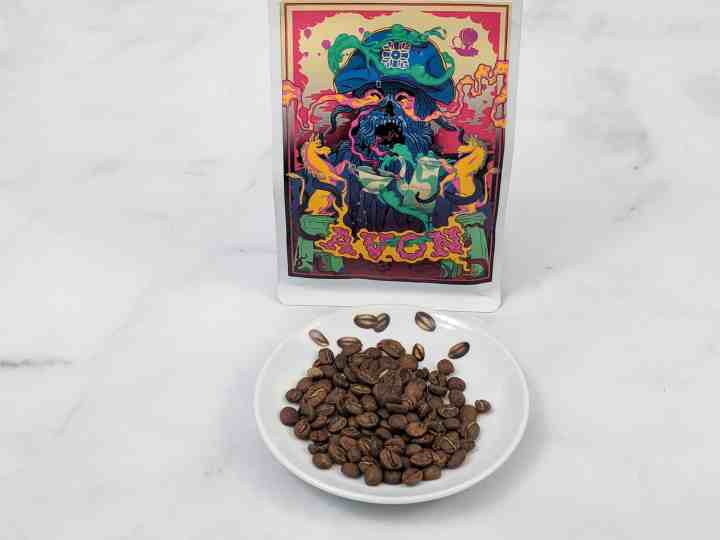 This one tasted earthy, but fresh. It says it has Chocolate and Citrus fruits. It was very refreshing (as far as coffee can be refreshing). Once again, we used a French Press to enjoy this nice coffee.
The guide also has information for two more coffee for those who chose to have three or four bags in their subscription.
We really enjoyed this two lovely coffee from Dog & Hat October's box. We appreciate the coffee guide to know more about the Roasters, the coffee origins, and the taste profiles. As we are both coffee lovers, it's nice to learn about the coffee we are drinking!
Do you like coffee? What do you think of this coffee subscription?