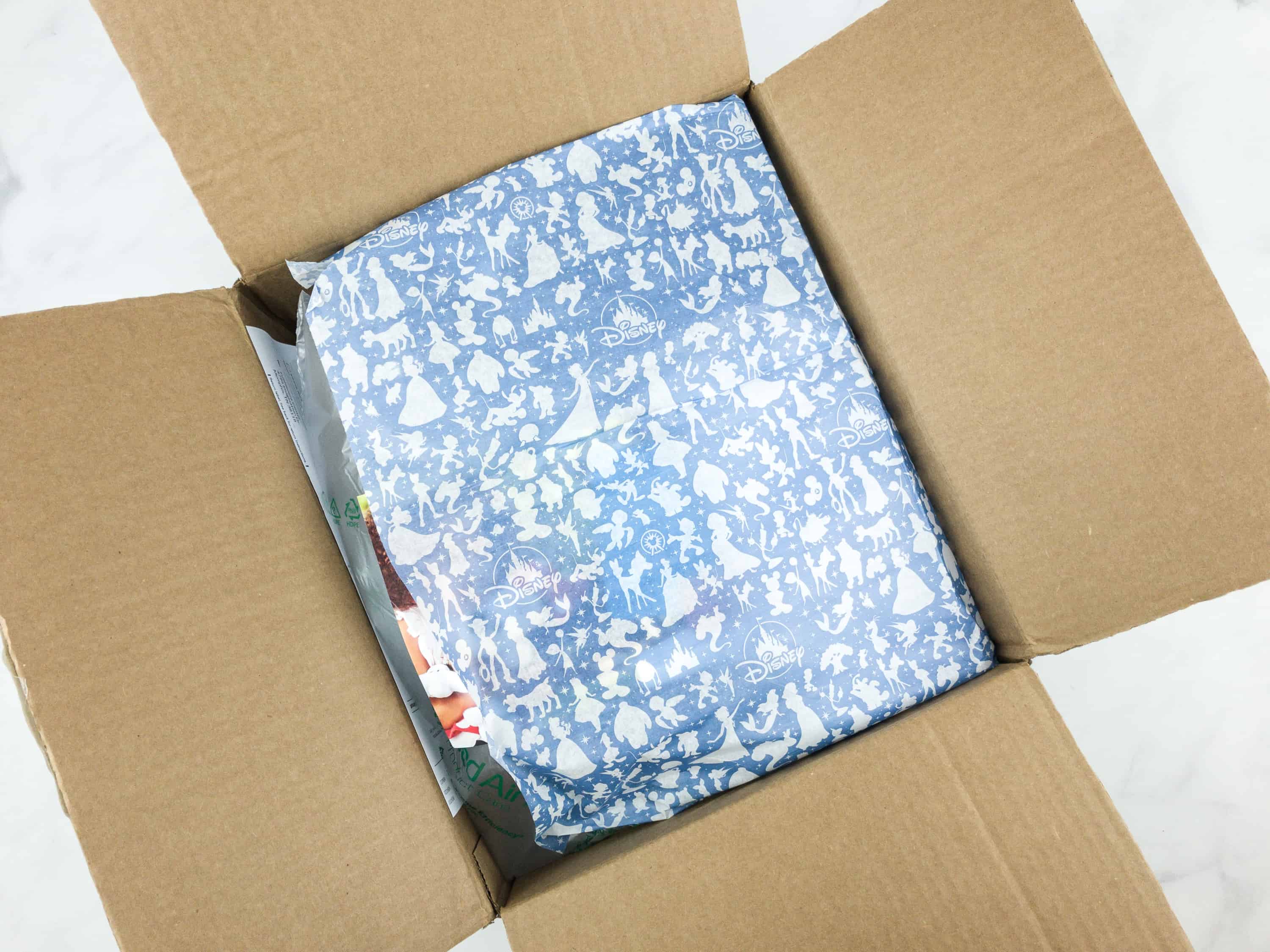 Disney Park Pack: Pin Edition 3.0 is a monthly limited edition enamel pin subscription from shopDisney. Every month in this subscription you'll receive three hand-picked, blind-boxed Limited Edition Disney Pins from Parks Attractions, Star Wars, Marvel, and more.
This box has recently returned from an extended hiatus – they just decided to stop the subscription for a few months while they reorganized the subscription. Now each limited edition pin has only 3 variants.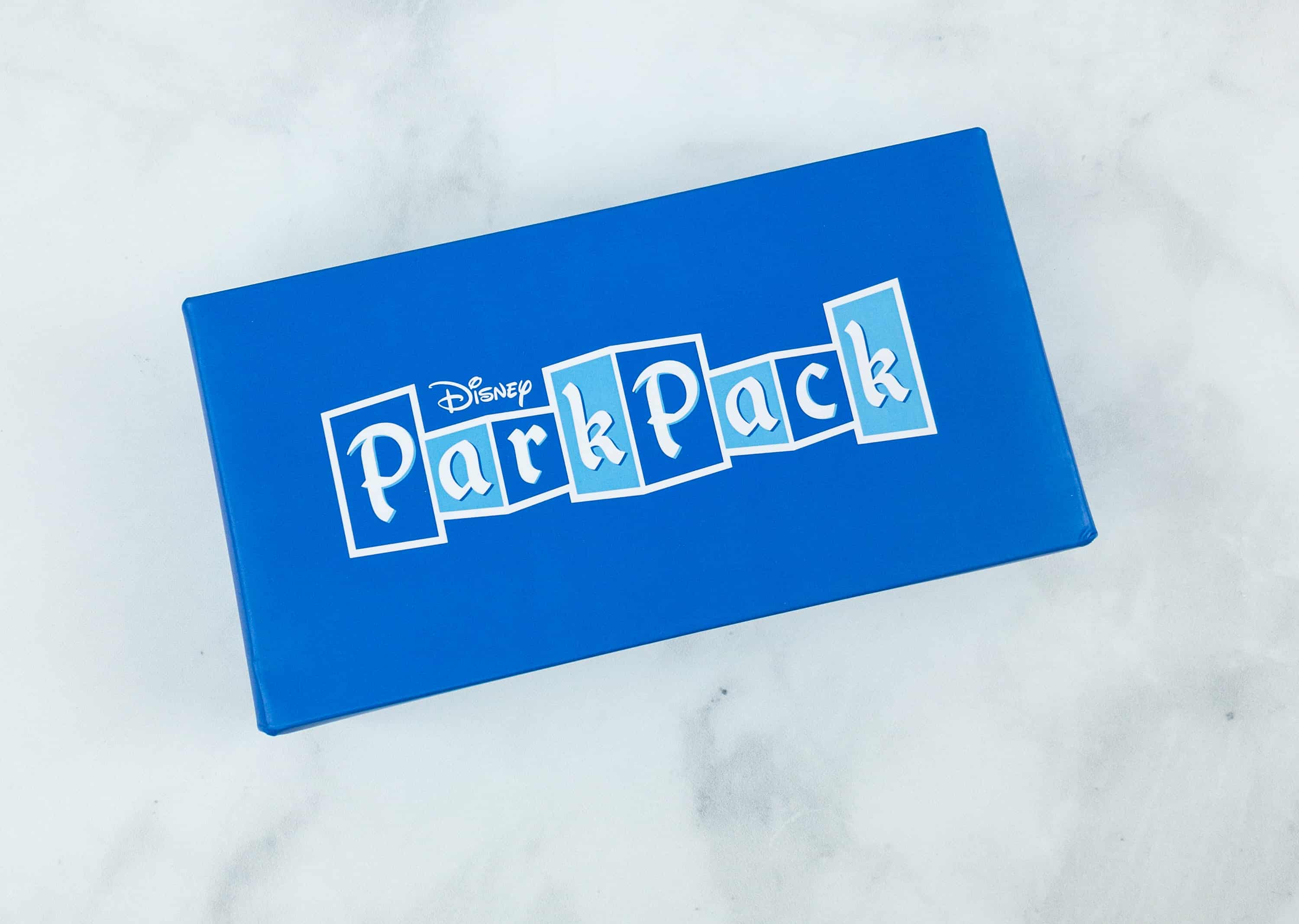 With the Pin Trading Edition 3.0 each pin is a Limited Edition of 500 and each monthly box of three pins will all be themed together!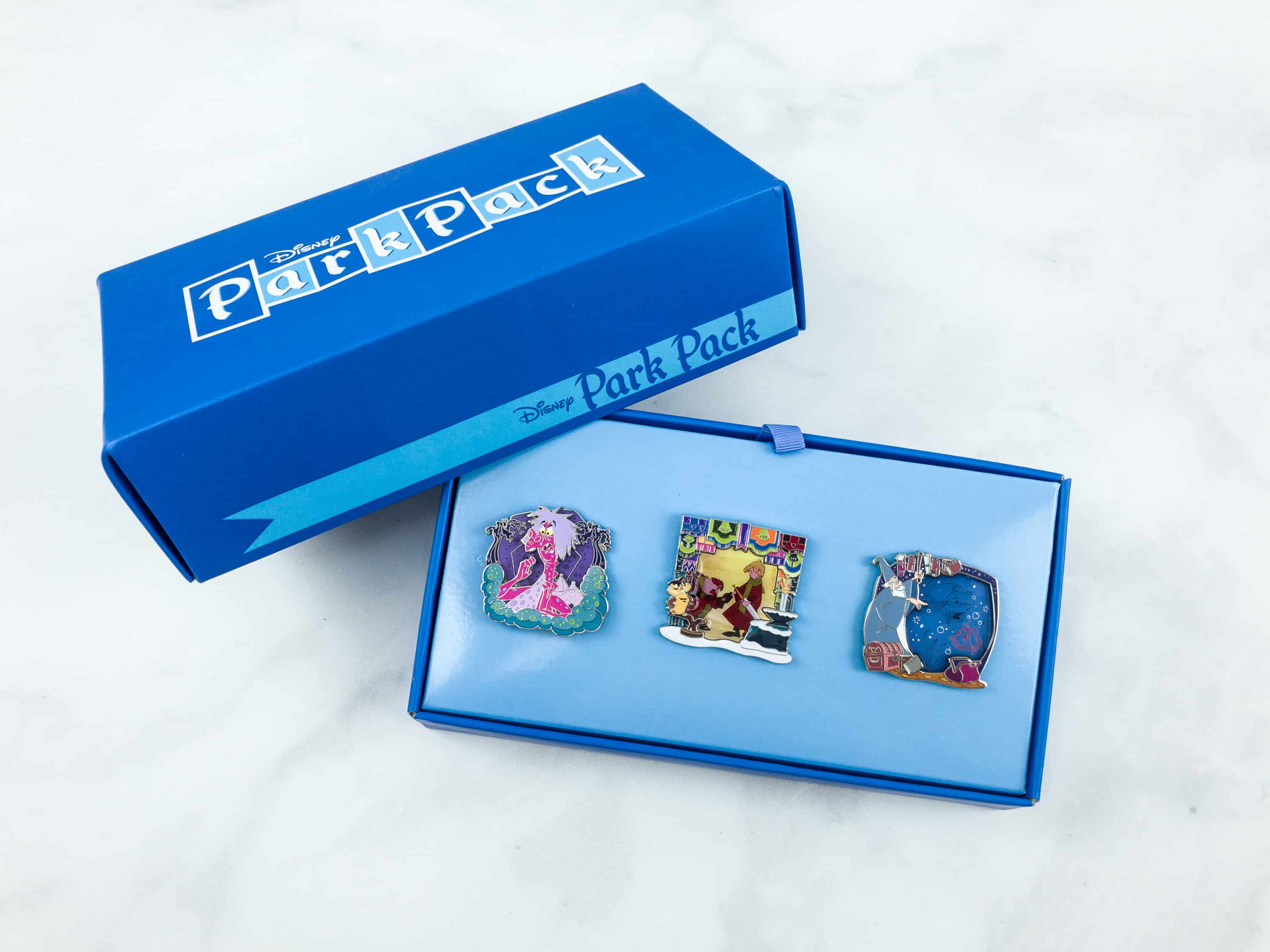 Here are the Park Pack 3.0 pins for September 2018!
There is no information card for this box, and I always wish they'd include a curator's note – maybe with names for these pins and perhaps a matching exclusive postcard or a free lithograph like Disney Movie Club.
The Disney Park Pack Pin Edition 3.0 theme for this month is THE SWORD IN THE STONE.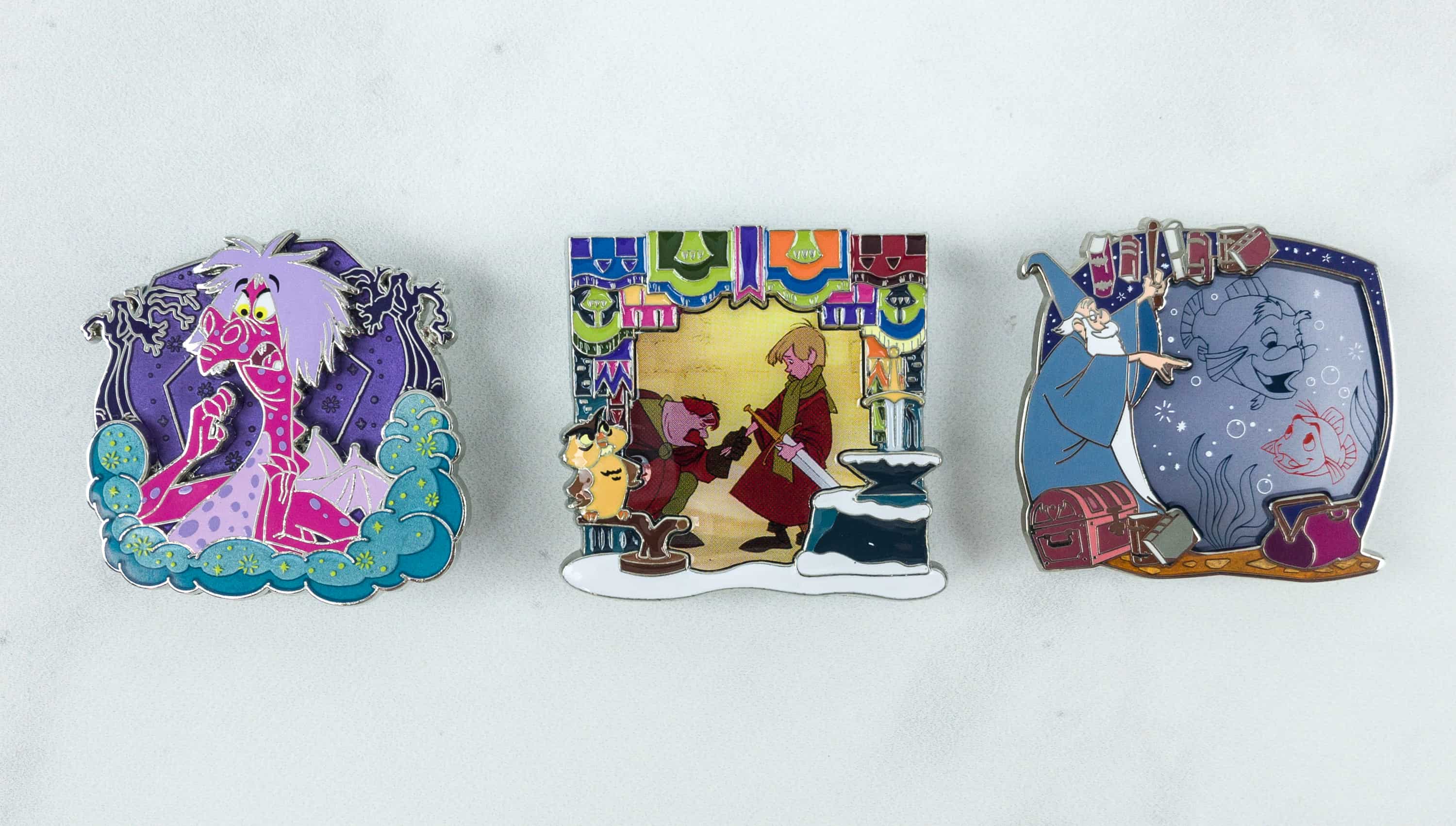 Everything in my Disney Park Pack!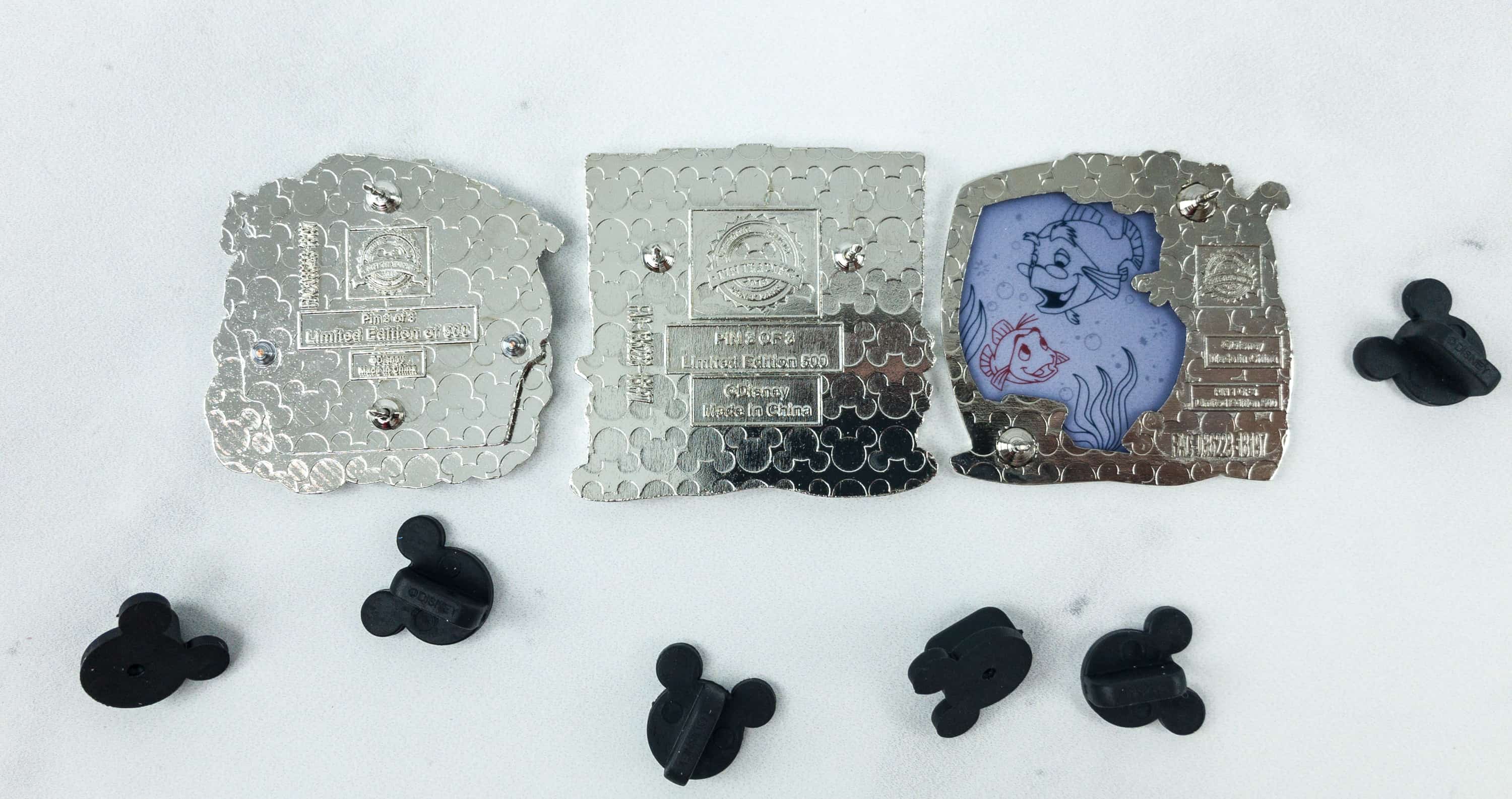 All the pins this month came with two posts that fit a rubber Mickey pin back.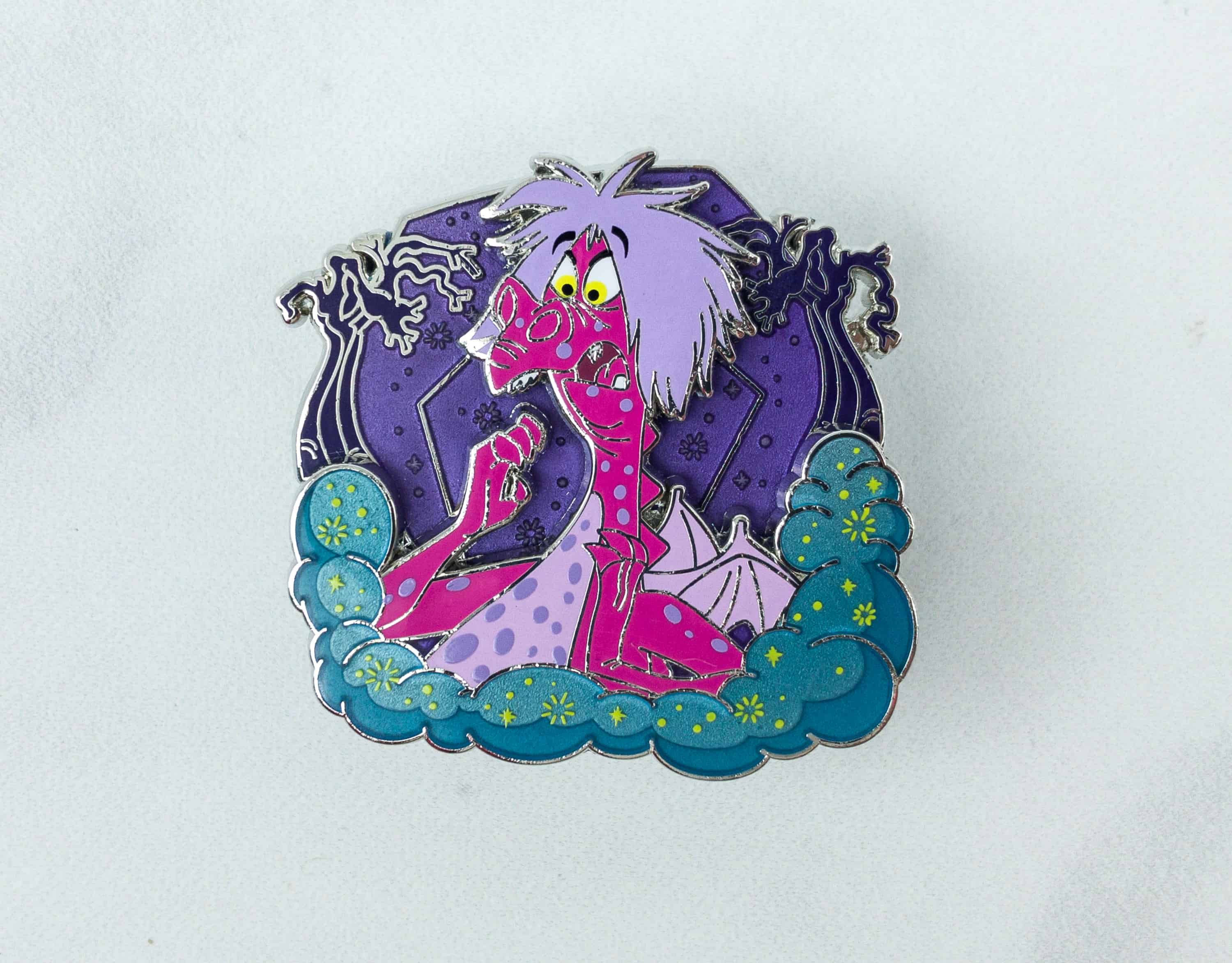 Madame Mim Pin. Mad Madam Mim is the antagonist in the film, and instead of her oversized human form, this pin had her as a pink and lilac with purple spots mad dragon. Being a witch, she can definitely just turn herself as any creature as she wishes, I guess she made this choice to make her look more sinister, without even changing her hairstyle! The variation of the pins are 3 colors.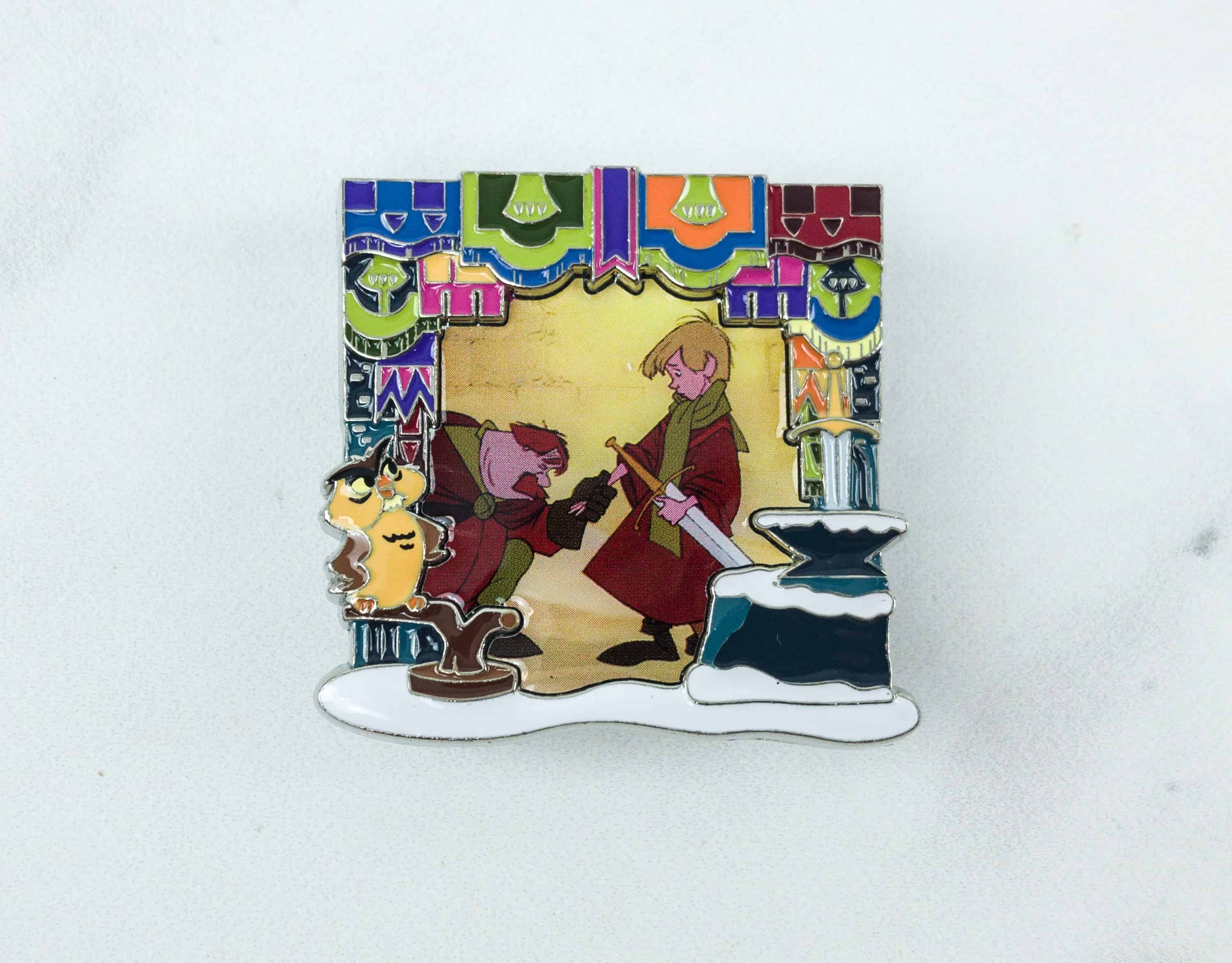 Arthur Pendragon and Sir Ector with Archimedes Pin. I like the framed pins from this pack, and this one looks like Archimedes the owl is having a watch at their tutee Arthur from the outside. The kid is talking to his foster father, Sir Ector. We can also see the older man acknowledging Arthur as the rightful king, as he was able to draw the sword from the stone. The colorful frame also features the Sword in the Stone. The pins vary the scene shown in the frame.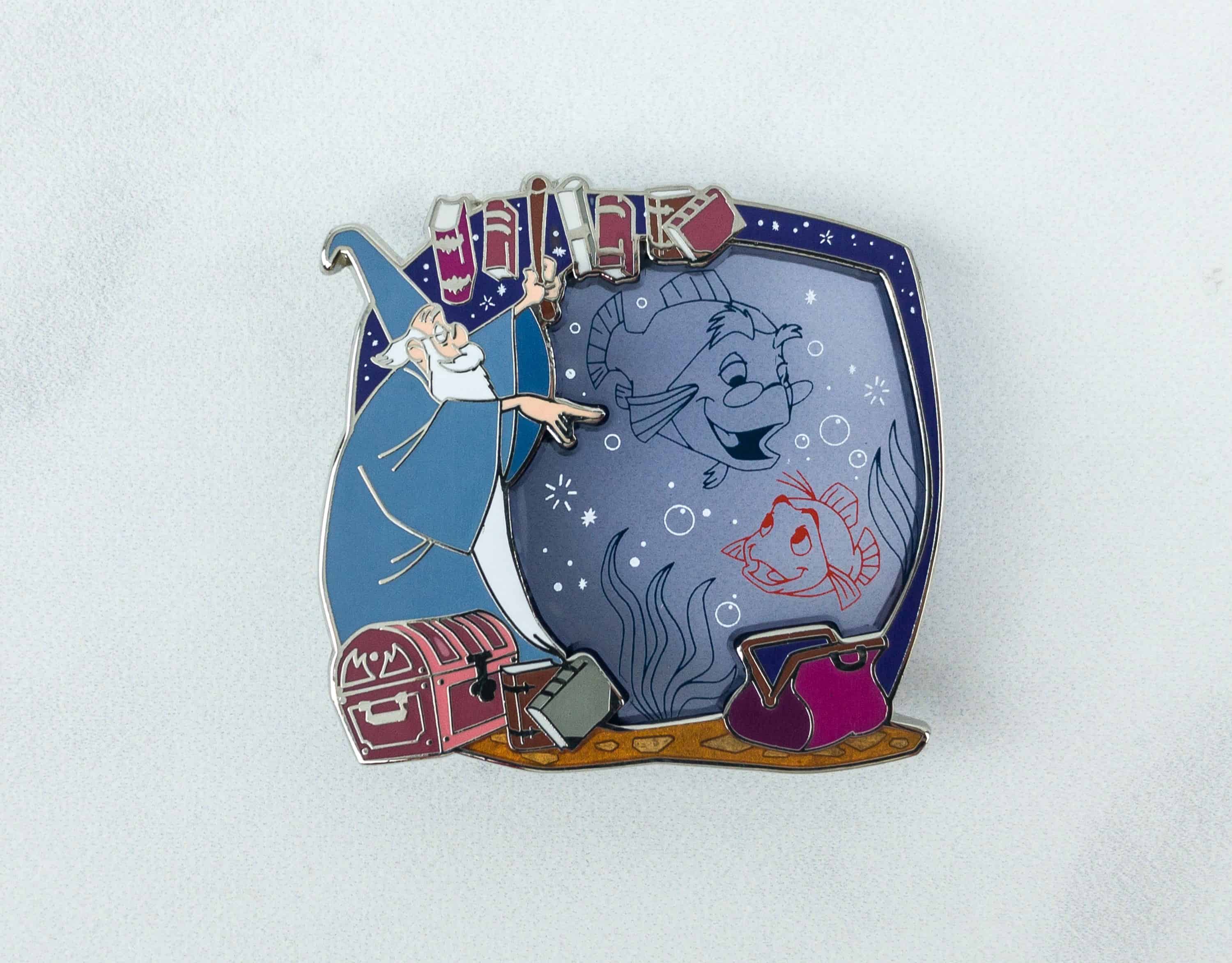 Merlin Pin. Of course, who could forget one of the most important characters in the film? Yes, it's Merlin! He's Arthur's tutor, and this pin shows Merlin magically showing a scene where he turned himself and Arthur to a fish and then they swam in a moat for him to learn about Physics! It's interesting how he taught Arthur different lessons by making him experience the phenomenon himself! And on the frame are different enchanted items that he's using! There are also different variations to this pin – different scenes & colors!
And here's all the variations, assembled by Nateeter on the Disney Pins Forum!
The Sword in the Stone is really a classic Disney animated film, and it's also an iconic one as it's the last animated film released before the death of Walt Disney himself. It was quite sad, but the movie is really a good one, coupled with humor, fantasy, adventure, musical… It's actually a complete package! It's just fit to honor this film by featuring it as this month's Disney pins. All the pins from this subscription have excellent quality, just the perfect pins to add to any pin collector's case!
What did you think of the Disney's Park Pack Pin Edition 3.0?
Visit the Disney Park Pack: Pin Trading Edition landing page to find out more.