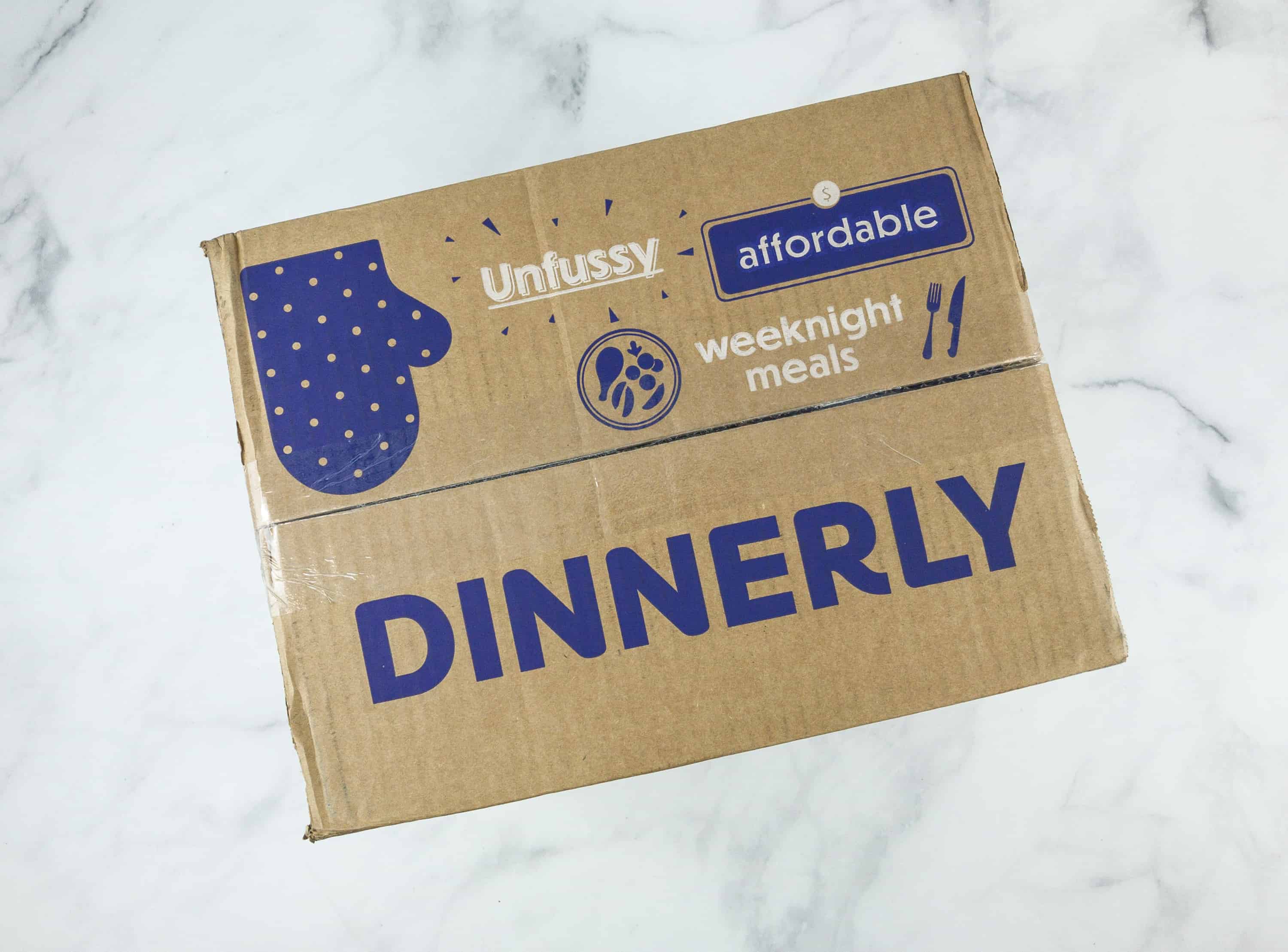 Dinnerly is a dinner meal kit subscription that is meant to be simpler to make and more affordable than rival kits. They do this in part by using digital recipe cards instead of printed, and they avoid hassle and confusion by using fewer ingredients per dish. Dinnerly allows subscribers to pick the delivery day and their preferred recipes. Subscribers can also skip any week that doesn't work for them and change the number of portions they'd like to receive. Boxes start at $30 per week + $8.99 shipping. You can also get a family plan for $60, and switch out your recipes between 3 meat-based recipes and 3 vegetarian recipes.
DEAL: Free shipping on your first box! Use coupon code AW18DINFREE 
The cushioned insert both insulates and protects the food from external damage, but you have to hope your delivery person keeps the box upright, or your bread may get flattened. That is one of the few downsides we've found with this box — everything arrives jumbled together instead of being bagged or sorted by recipe, so you have to sift through your box carefully to make sure you've gotten everything out. Meats are kept on ice at the bottom.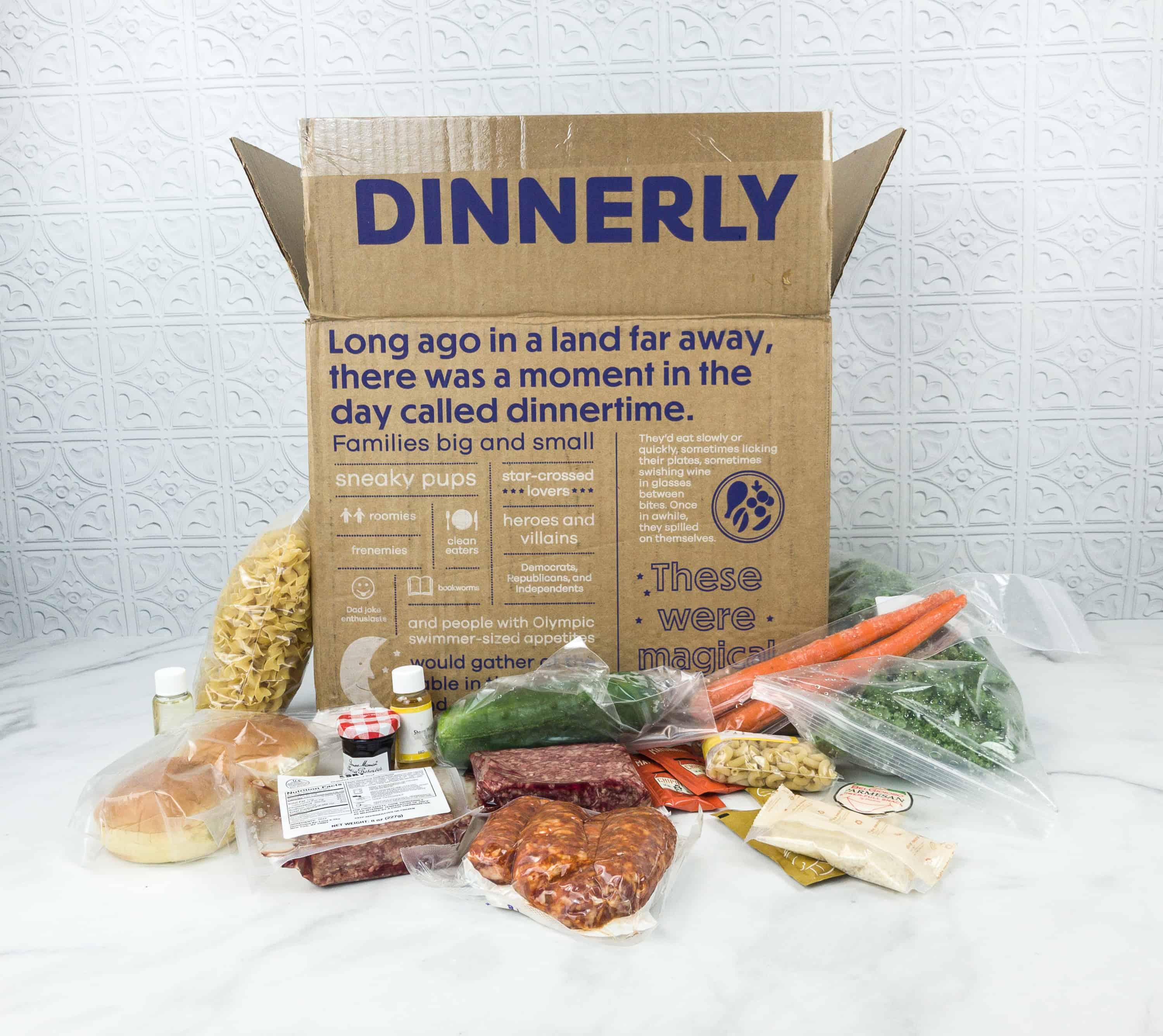 Everything in my box!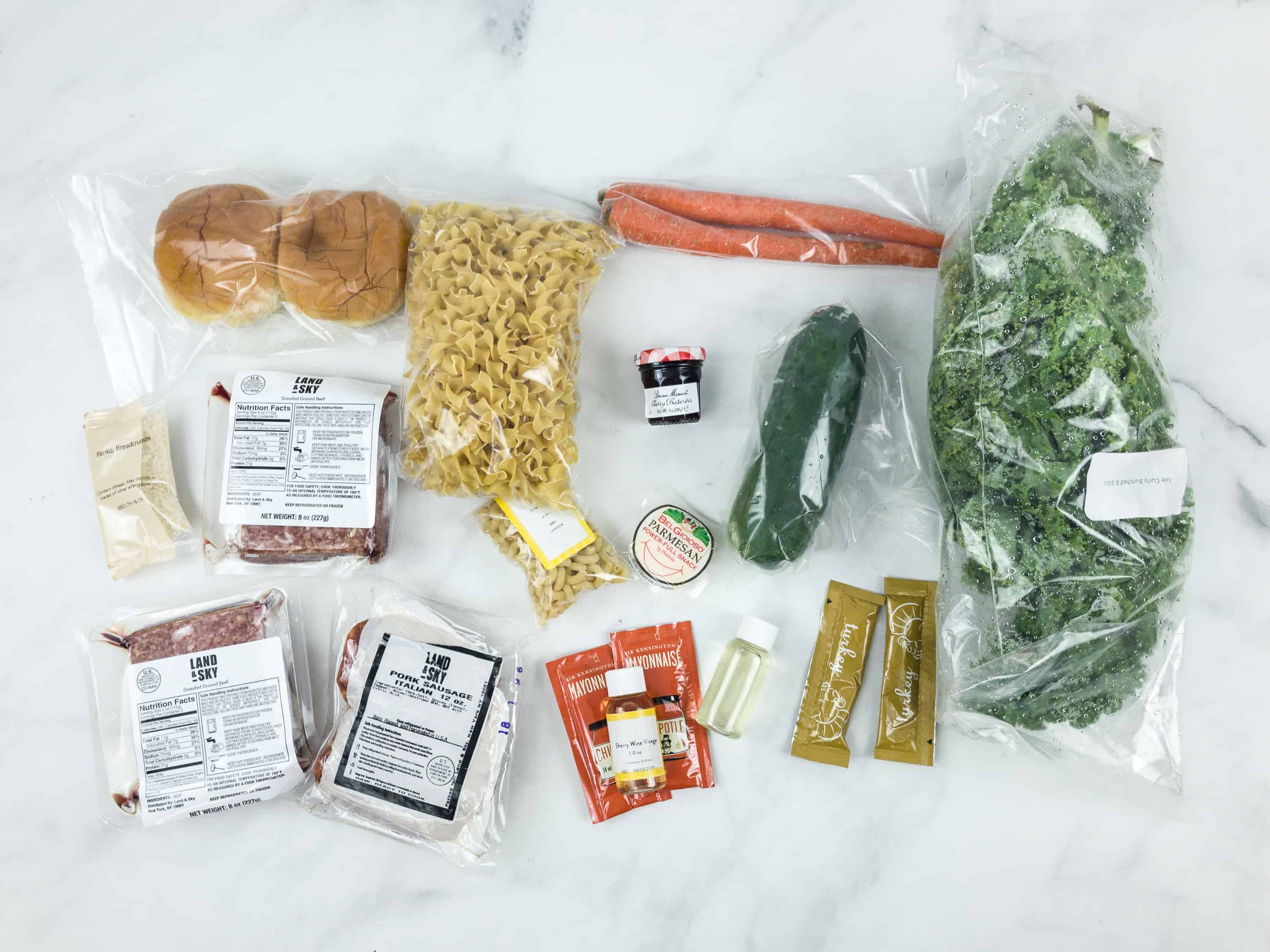 All the ingredients are individually wrapped, but they are not separated into individual meals. You'll definitely want to look up the information cards to print out or view on your phone, so you'll know what to grab when it's time to cook. On the upside, the limited number of ingredients makes that task pretty easy.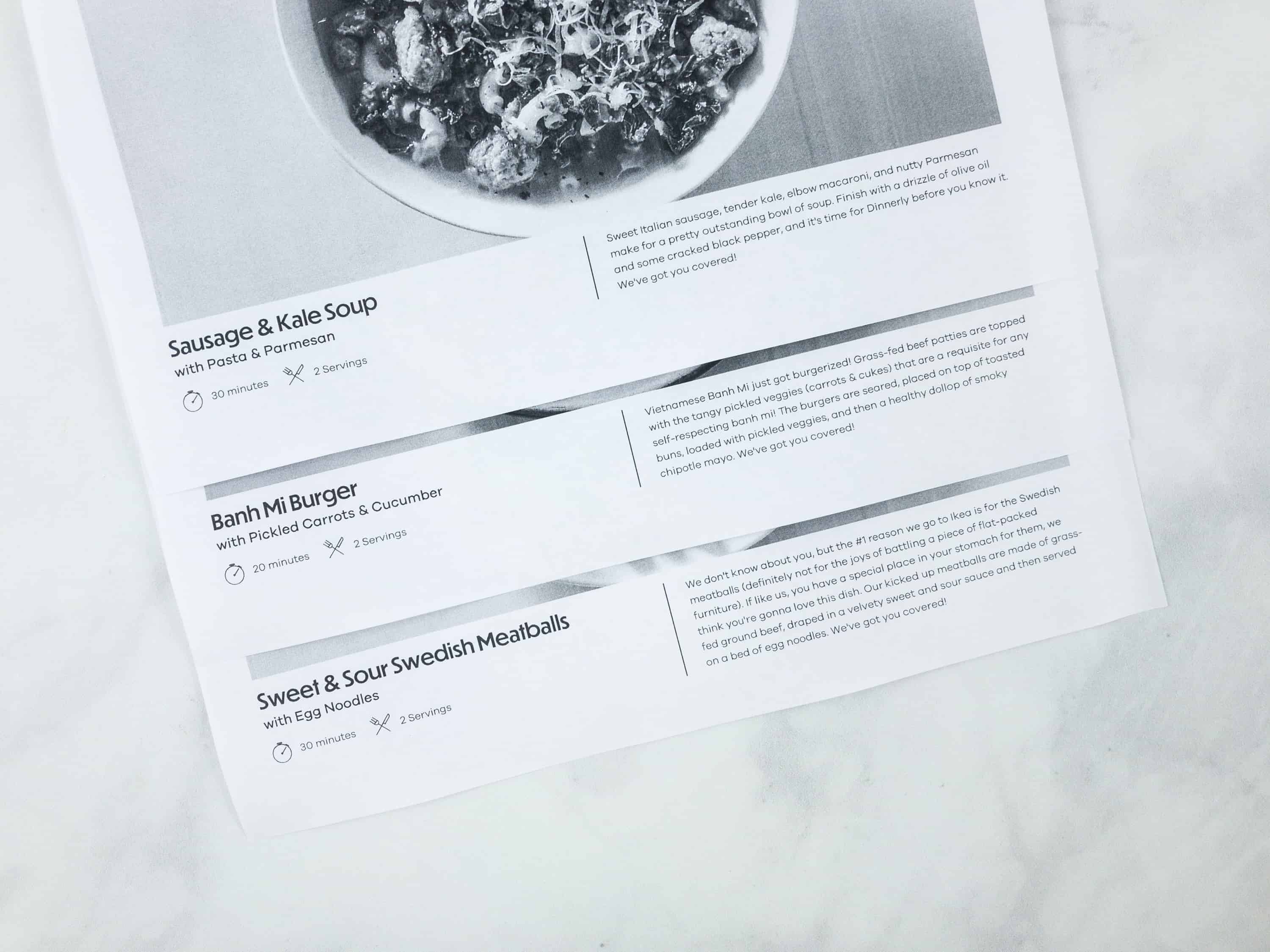 Recipe cards don't ship with the box, but you can check out PDFs on the website and print them out.
It includes a picture of the dish, preparation time, and the number of servings per recipe.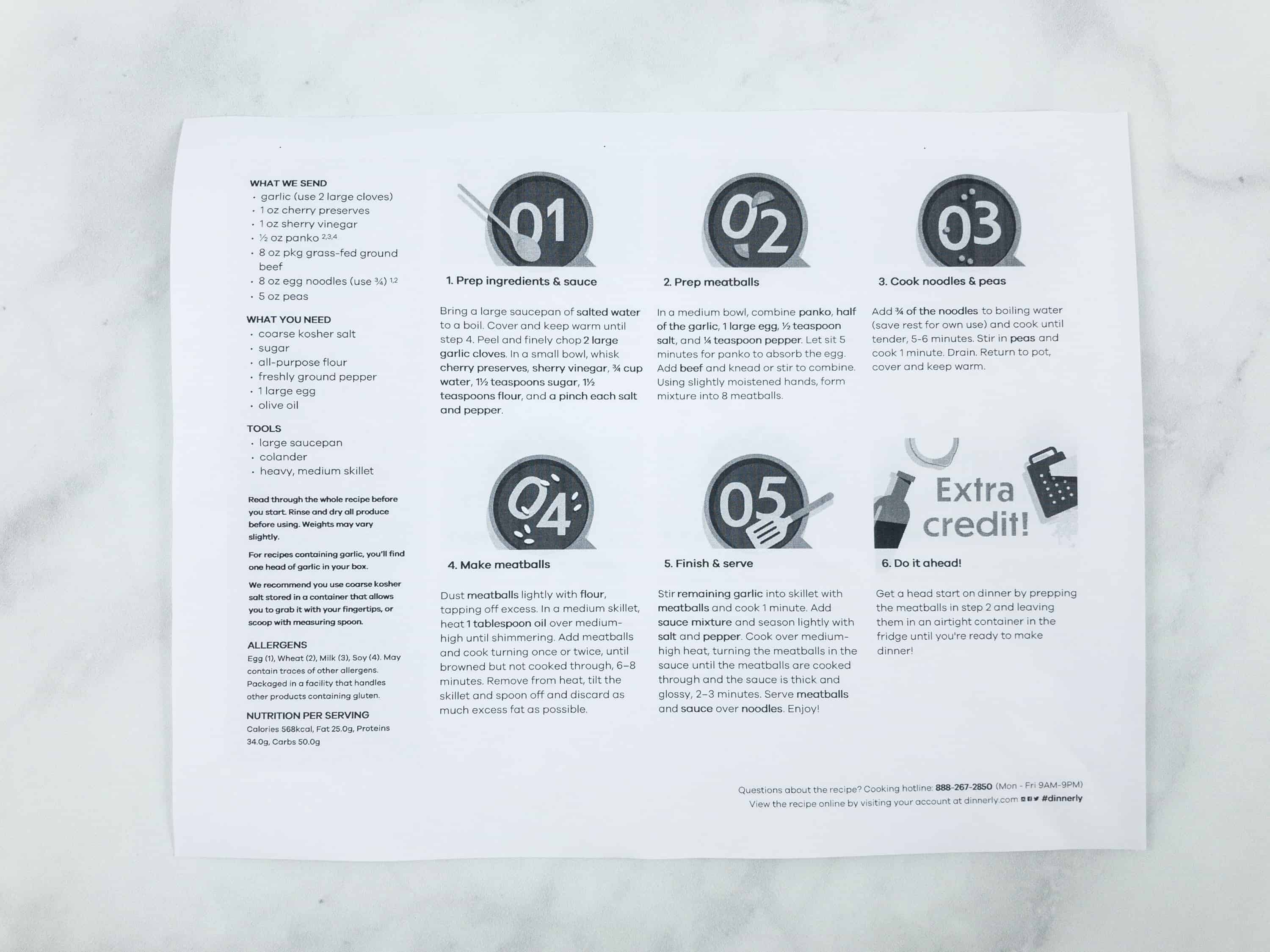 The instructions are easy to follow, regardless of your cooking skill level. Its step-by-step procedure is very detailed with some of the words printed in bold letters for an easier recognition. They even provide suggestions on leveling up your meal if you want to add some extra touches from your pantry.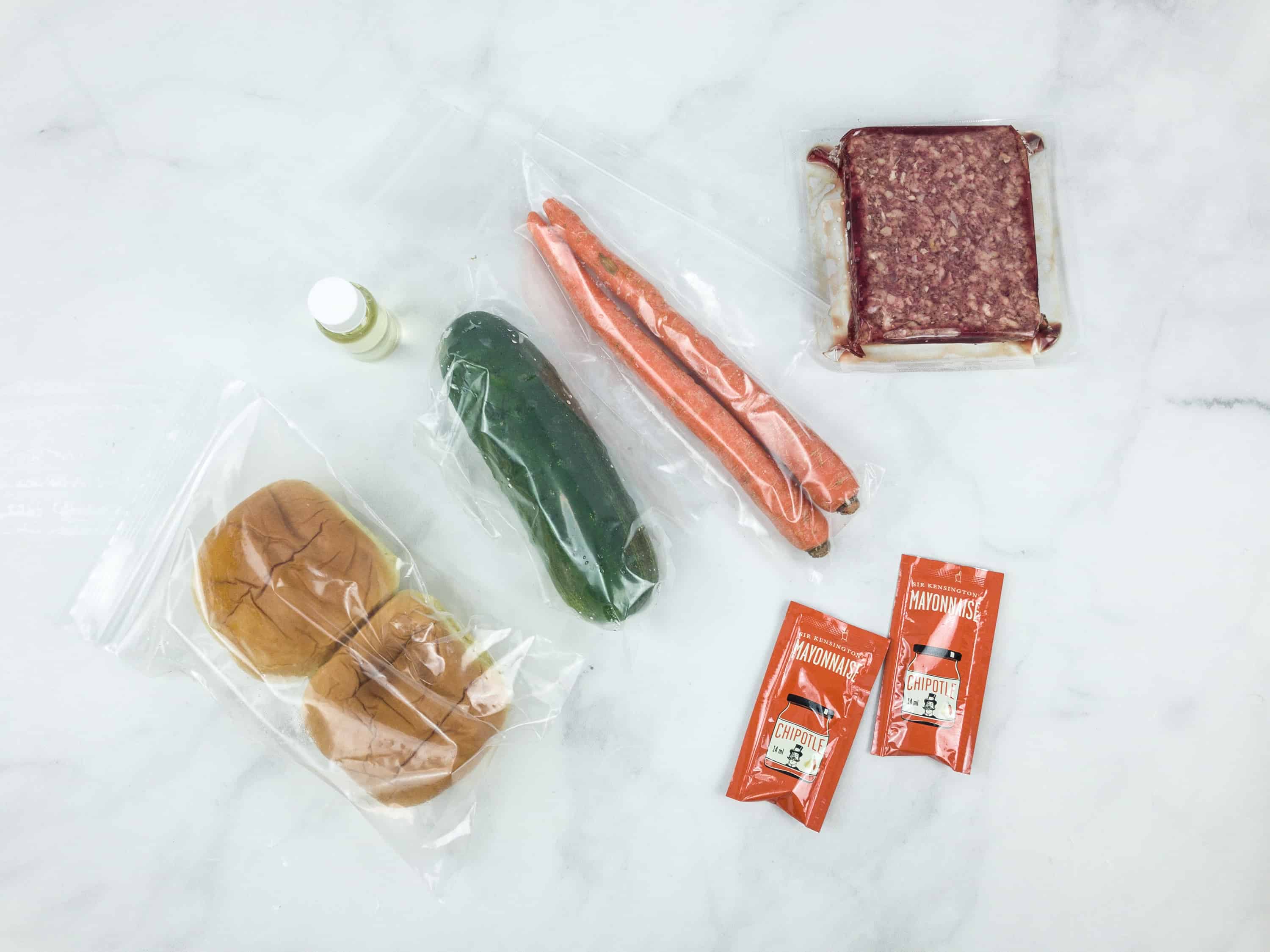 Banh Mi Burger with Pickled Carrots & Cucumber – 20 minutes, Easy, 550 calories per serving
If you love a little heat, they recommend to put pickled Jalapeños on the burger, or throw a few slices of Fresno, or serrano into the veggies as they are marinated.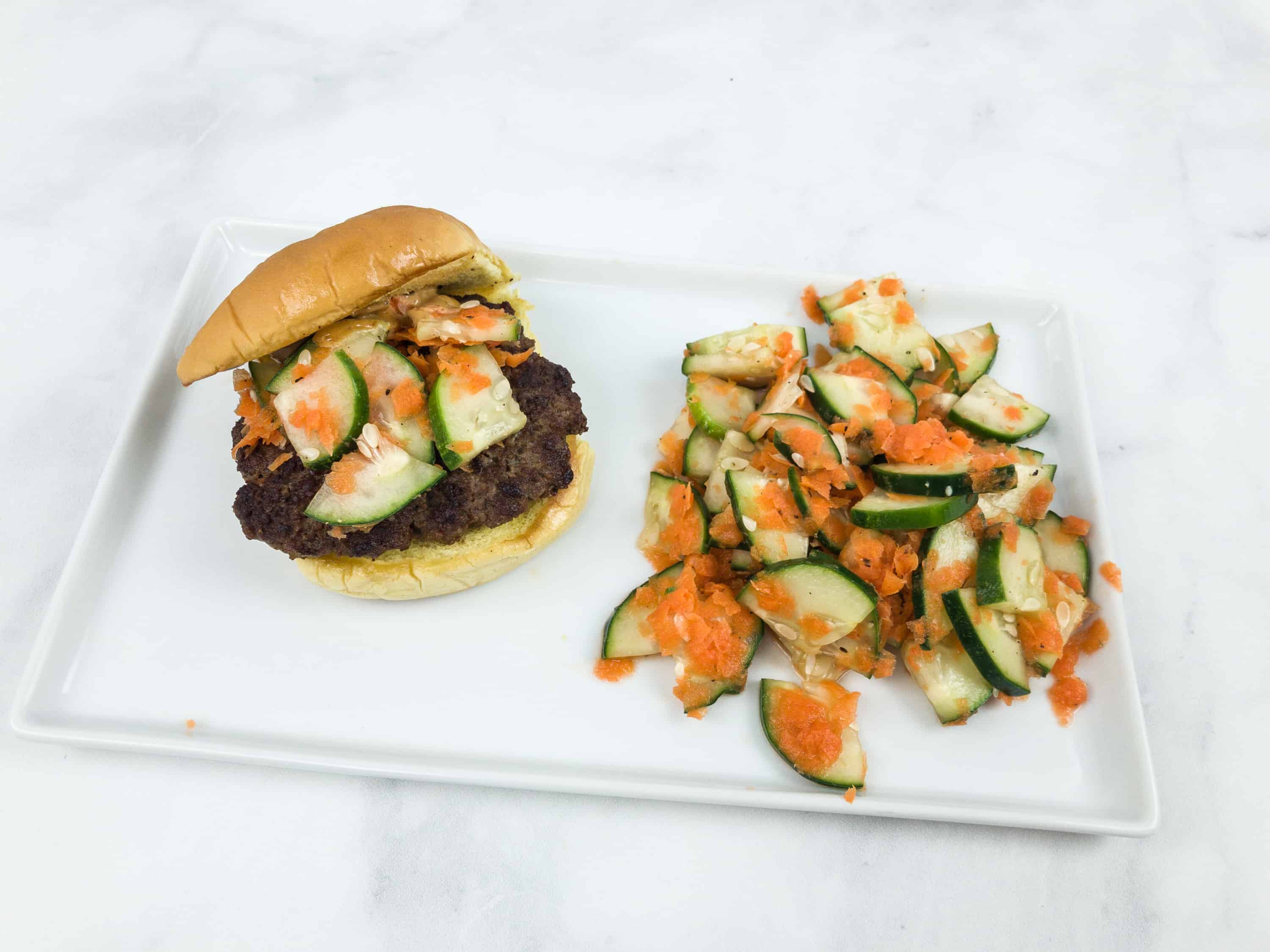 Dinnerly put a Western twist to the popular Vietnamese snack. This burger is made from grass-fed beef patties topped with tasty quick-pickled veggies like carrots and cukes. Making this dish was quick and easy. The ingredients were high quality, so simple was great. The chipotle mayo was a revelation!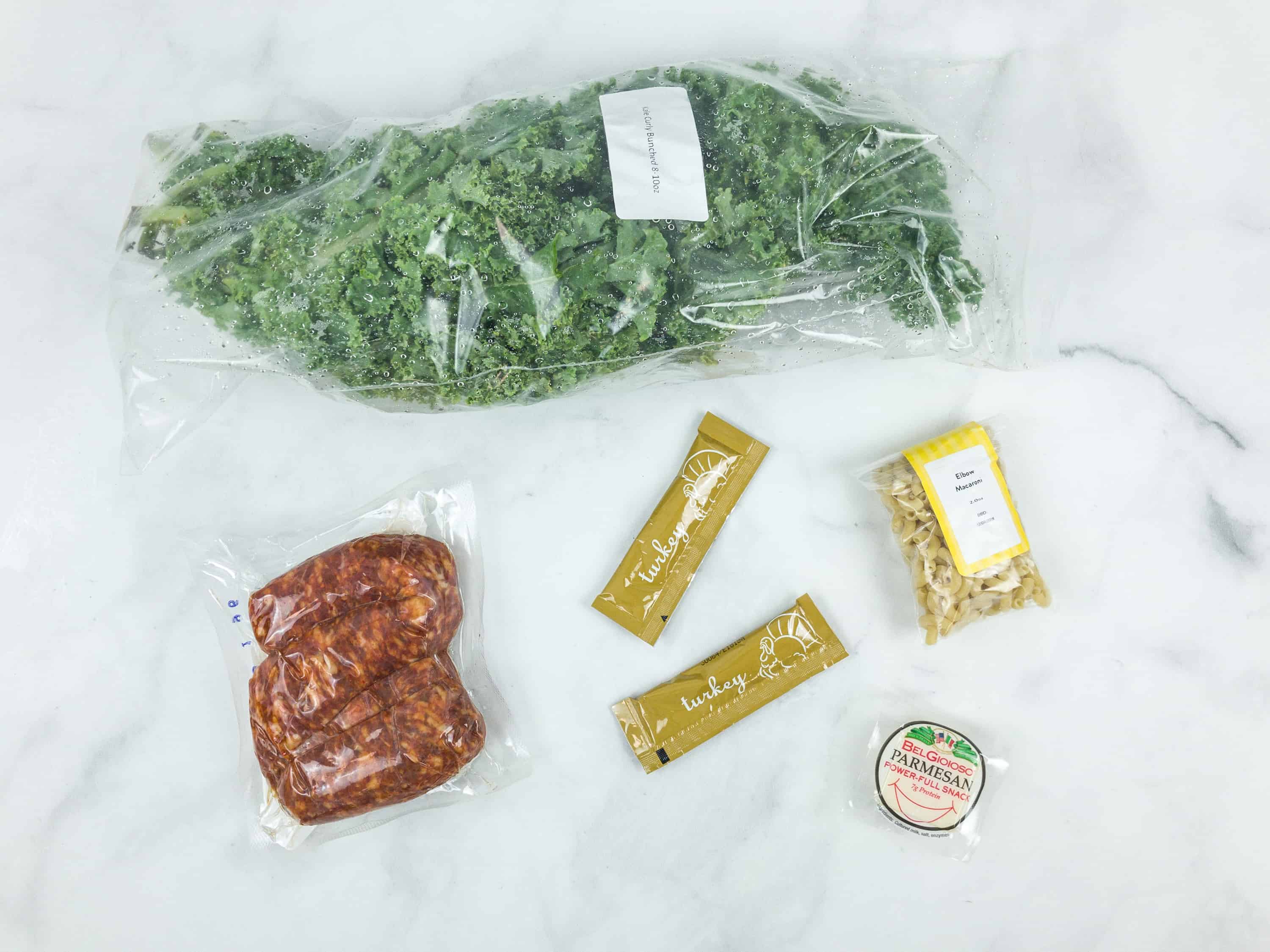 Sausage & Kale Soup with Pasta & Parmesan – 30 minutes, Easy, 501 calories per serving
You can take this dish on a higher level by simply adding any canned beans on hand, or cannelloni, pinto, kidney, even chickpeas.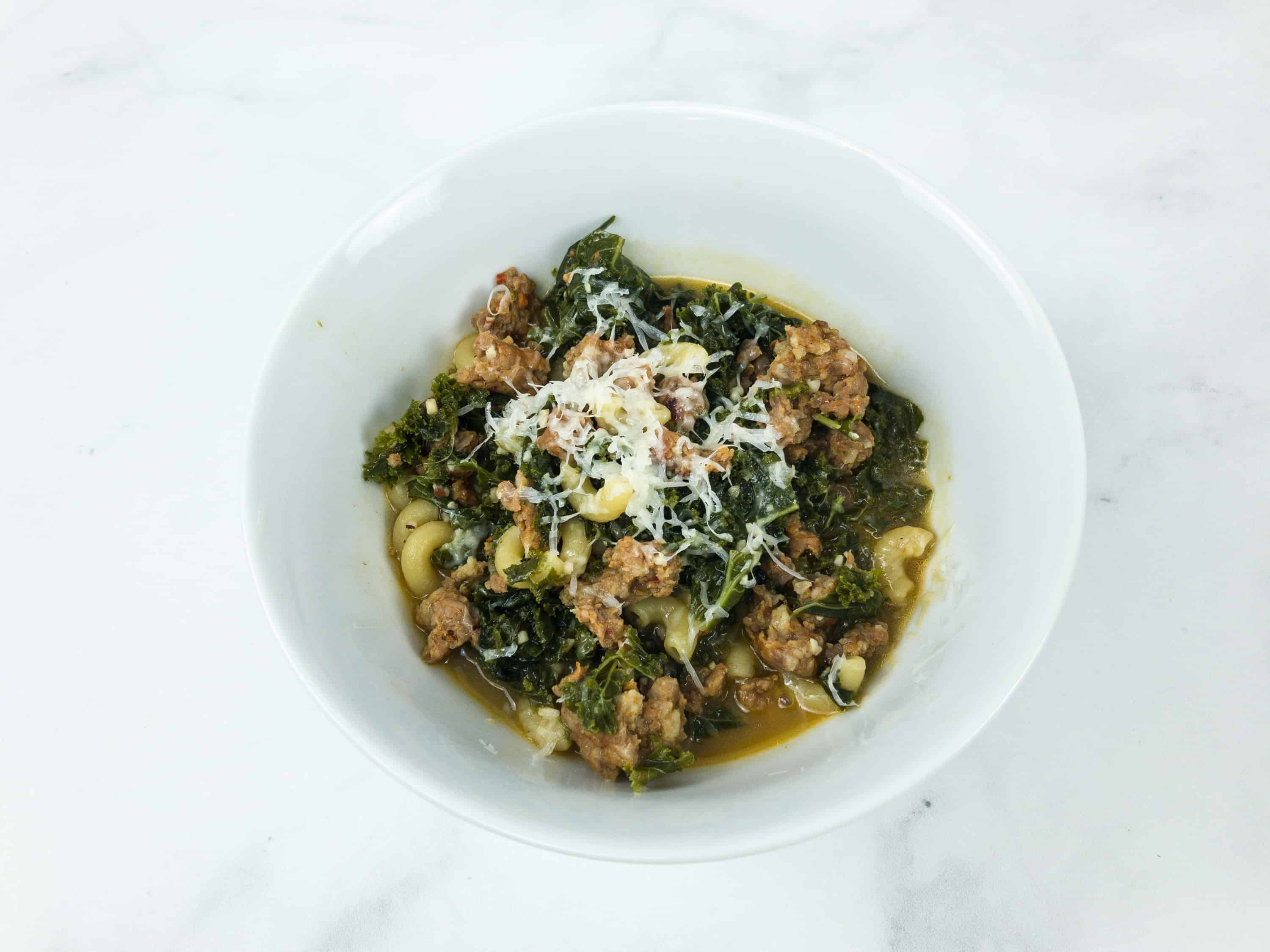 Sausage and kale soup is an Italian-style soup made from Italian sausage, tender kale, elbow macaroni, and nutty Parmesan finished with a shower of olive oil and a little of cracked black pepper. This is the perfect bowl of soup to warm up your night! I loved the true one-pot aspect of this dish.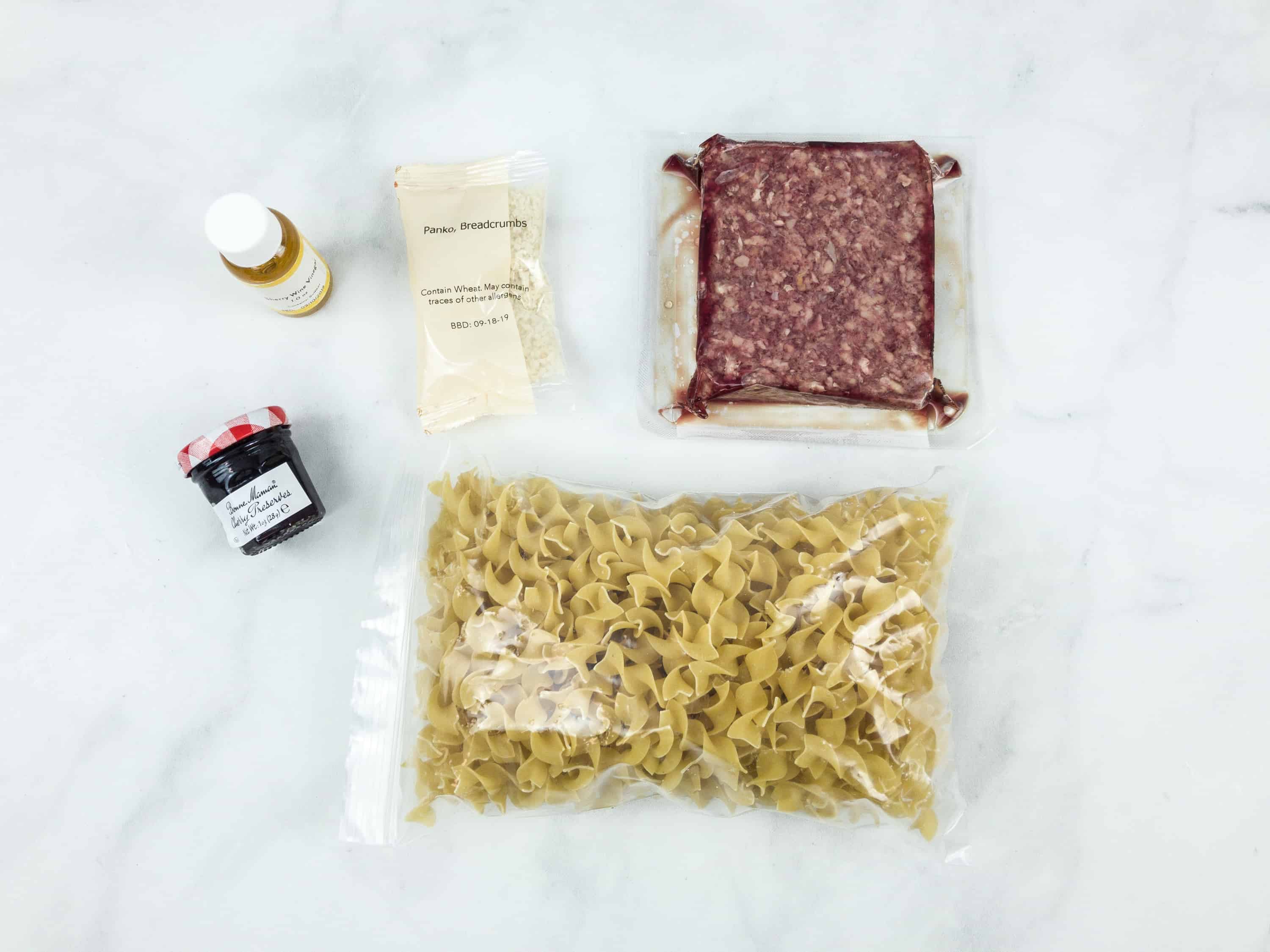 Sweet & Sour Swedish Meatballs with Egg Noodles – 30 minutes, Easy, 568 calories per serving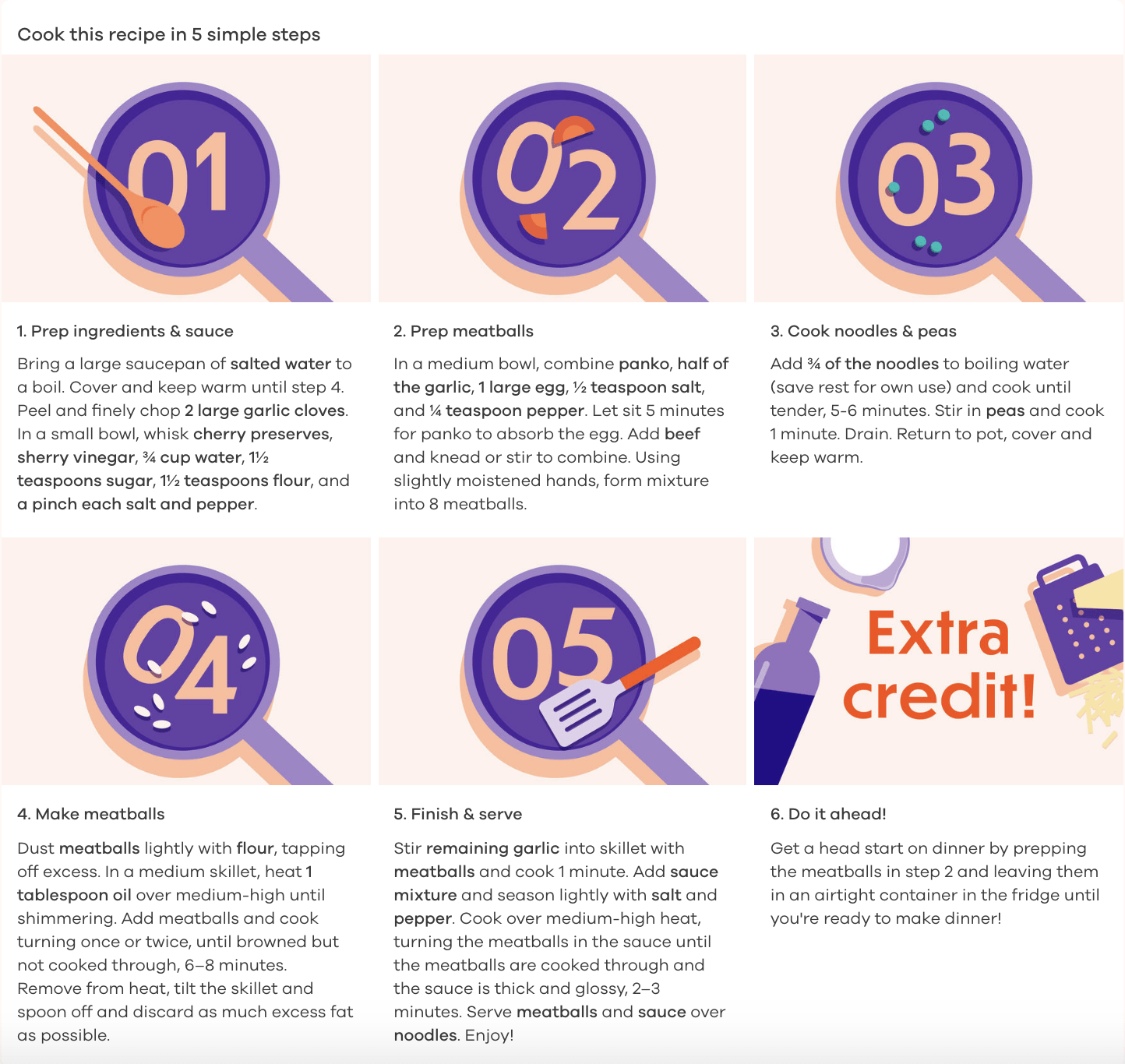 For faster cooking, you can prepare the meatballs ahead of time and just leave them in an airtight container in the fridge until you're ready to make the dinner.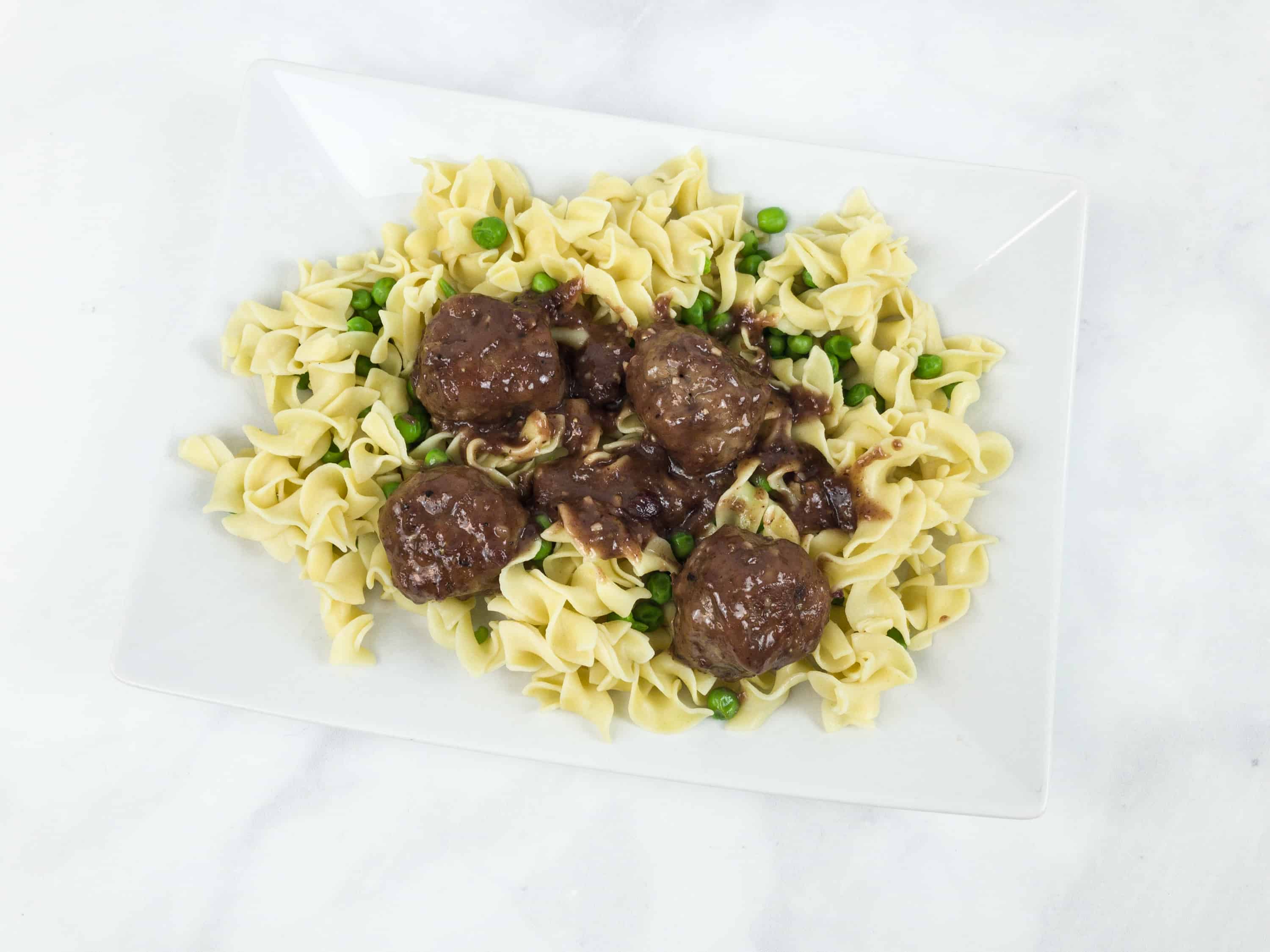 These meatballs are made from grass-fed ground beef mixed with seasonings, covered in a velvety sweet and sour sauce and served over egg noodles and peas. Unfortunately, our box had no peas, so we had to add our own. The sauce was tasty, but it was a little odd to have as a pasta sauce. Ordinarily Swedish meatballs are served as a sweet and sour appetizer type dish or with a cream sauce, with a lingonberry spread served as an accompaniment. This version needed a little more sauce for the noodles, but the jam provided was a little too potent for the task. the meatballs were great, and the overall dish was ok.
As expected, this week's Dinnerly recipes are so easy to prepare and cook. The featured dishes were filling enough for two people and everything tastes really great. I love how they cut down the cooking instruction into just five easy steps. Although there are no recipe cards available in the box, those are still easy to retrieve on their website. Overall, Dinnerly makes meal prep easier for me! For the convenience alone, it's really worth it!
What do you think of Dinnerly?