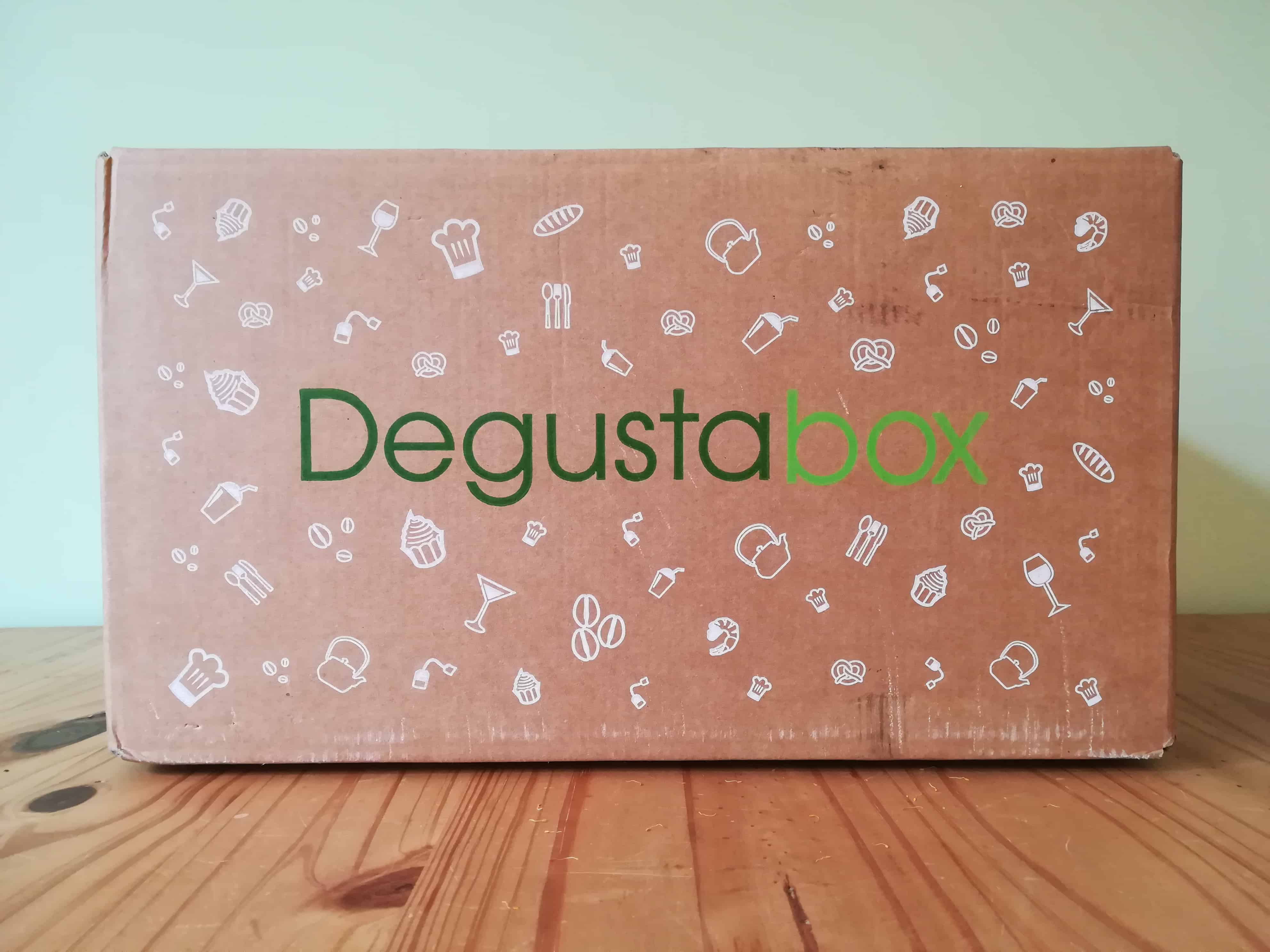 DegustaBox UK is a monthly subscription box that brings your favorite food and snacks to your doorstep. The subscription costs £12.99 per month and you'll get a box filled with 10-15 products and goodies! This box is always full of so many new things to try.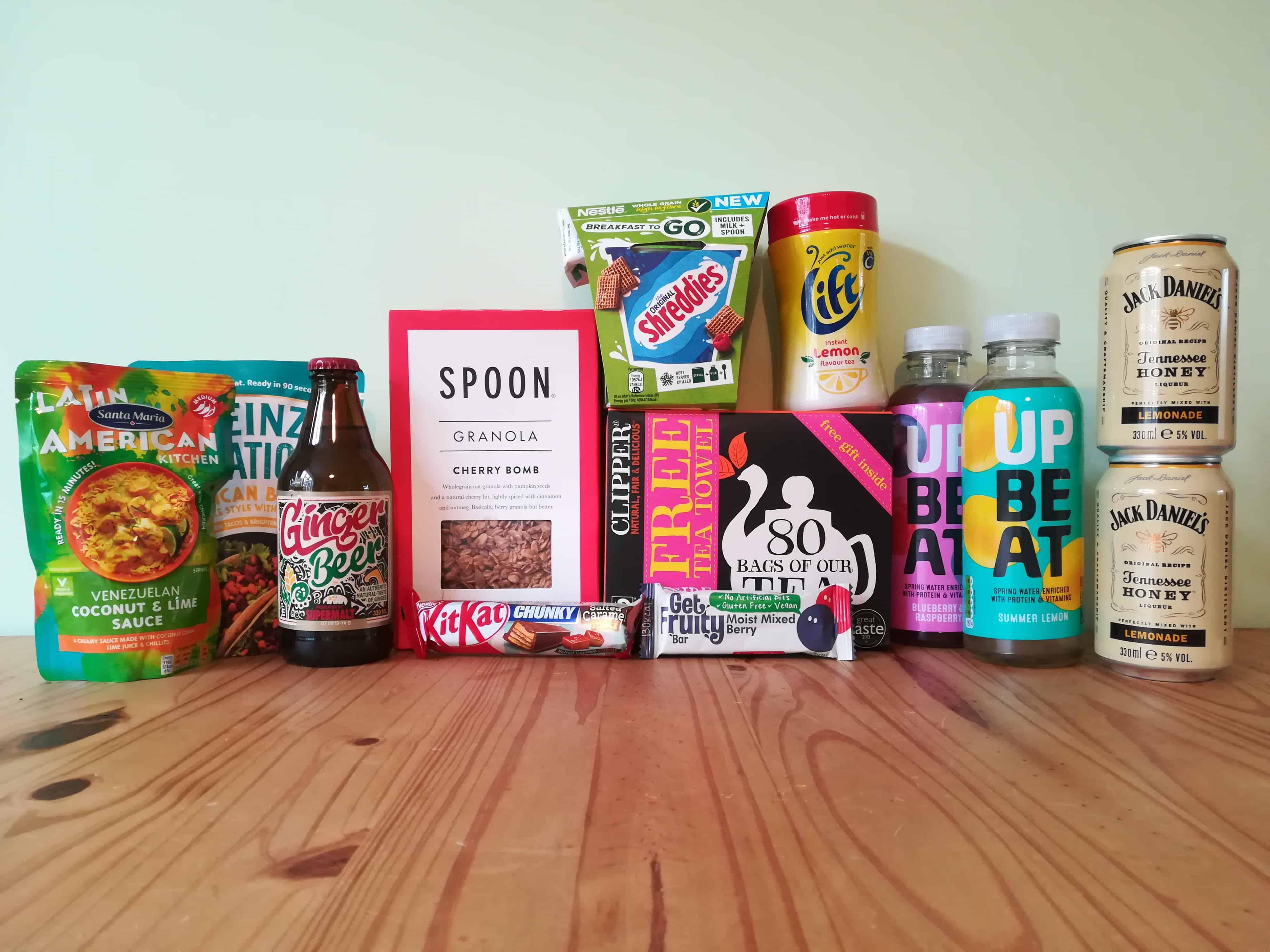 DEAL: Get your £5 off your first box, plus get free bonus item and delivery! Use coupon code HELLOSUBSCRIPTION18.
In the US but just looking for fun? Use code HELLOSUBSCRIPTION7 to get your first US box for $12.99! You'll also get free shipping and a free bonus gift!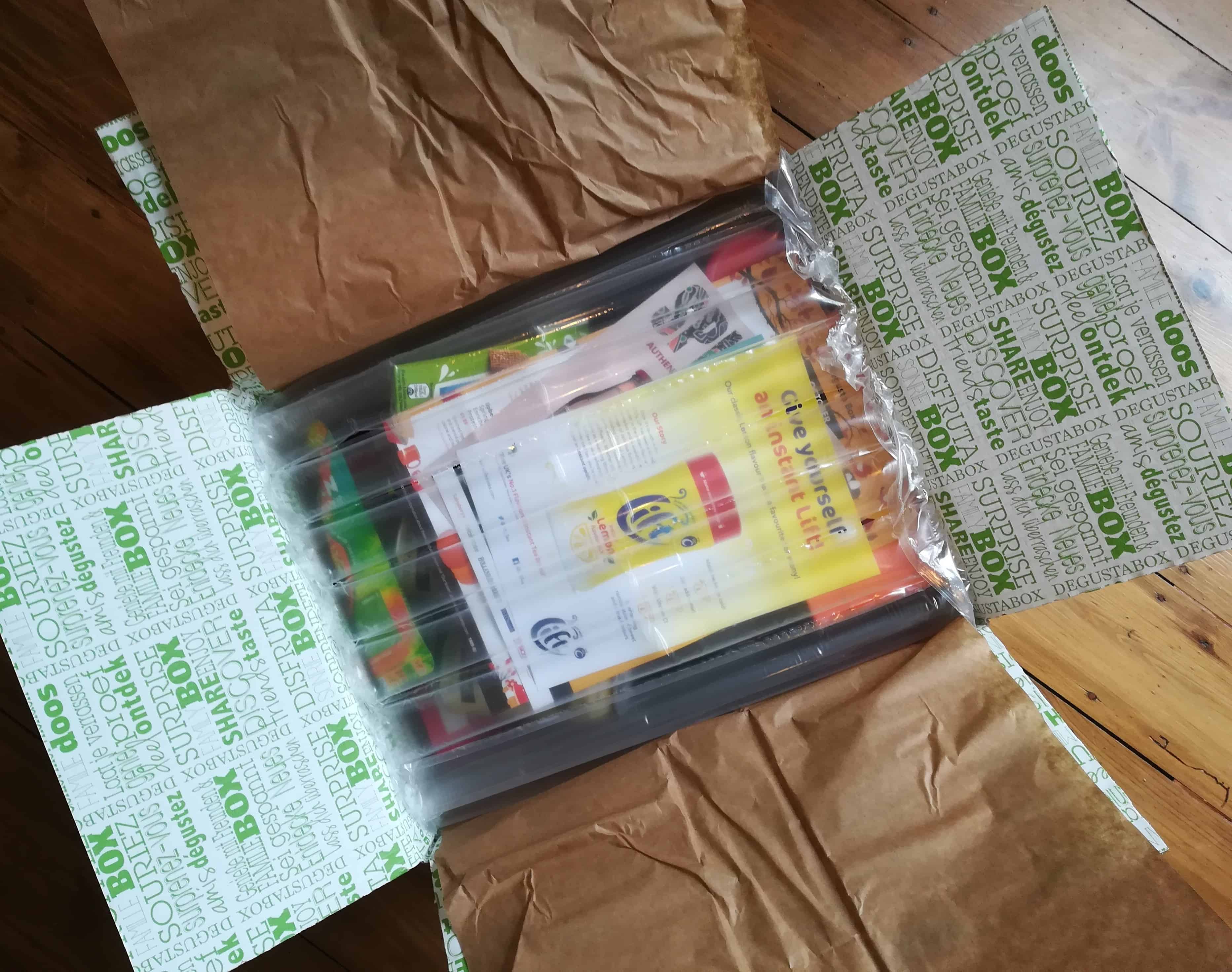 This box is really well decorated inside and out. While the outside has small food items on it, the inside is full of bright green words. Plastic wrap and brown butcher paper keep all the contents safe.
October's Degustabox has a 'Winter Warmer' theme. I'm not ready to welcome winter just yet, but the box has some products to help you embrace the cooler autumn weather.  As always, the information sheet shares details about the products.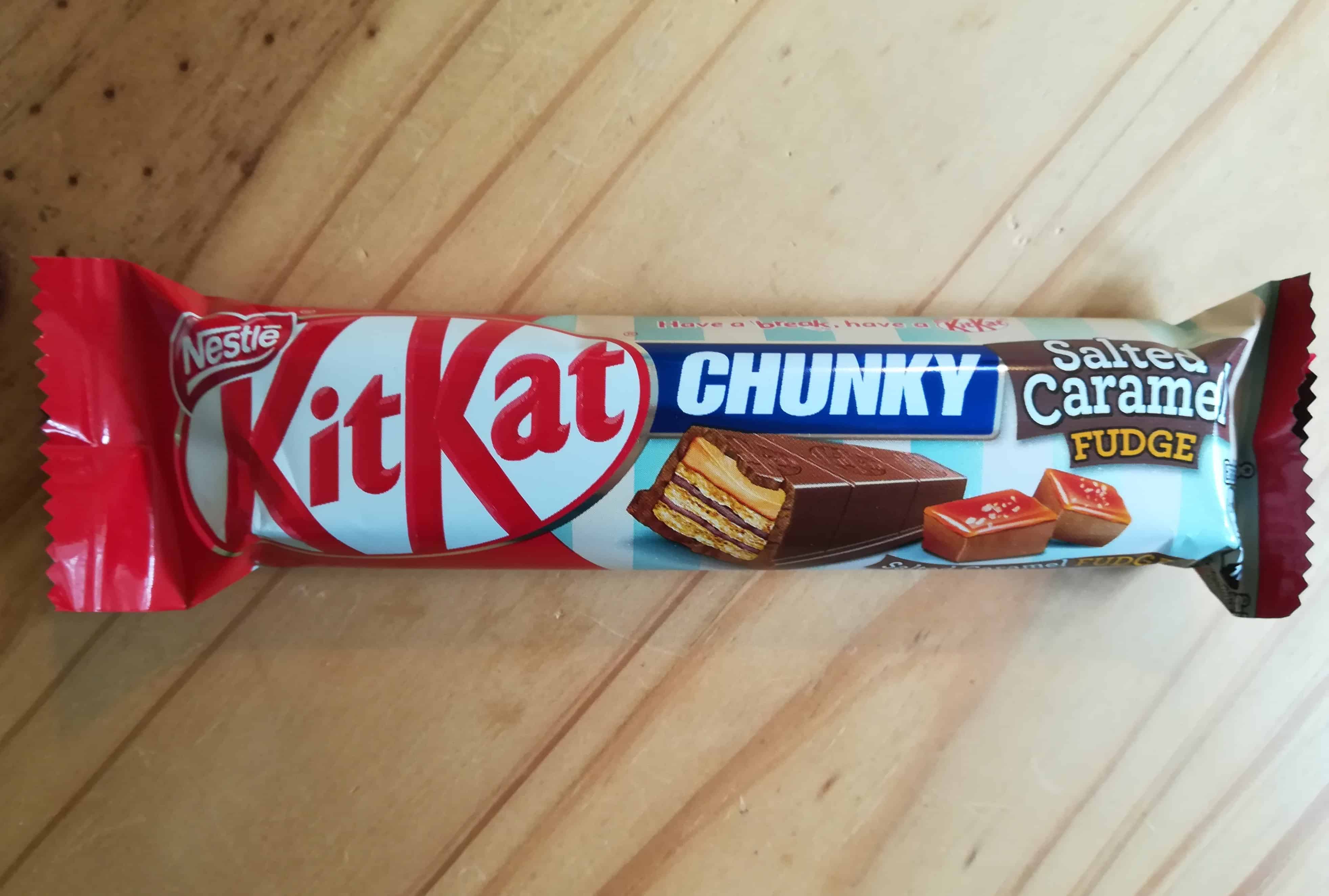 KITKAT Chunky Salted Caramel Fudge (£0.65) is a new flavour of the classic wafer candy bar. I usually find flavoured KitKats to be too sweet, so I was surprised by how much I liked the balance of milk chocolate and thick caramel in this bar.
It is still super sweet, but I think it is the best flavour of Chunky KitKat that I have tried.
Get Fruity Bar Moist Mixed Berry (£0.70) is made from a simple blend of fruit, fruit juice concentrate and wholegrain oats, with no added cane sugar.
This little bar has a big, ibrant berry flavour and a nice chewy texture from the oats.
The product of the month is Lift Instant Lemon Flavour Tea (£1.49). It is so easy to steep a tea bag that it's a bit hard to see the need for instant tea, but I can imagine this would be handy for an office environment, or while travelling.  Since this contains some sugar and sweeteners, it is particularly good for making a quick iced tea.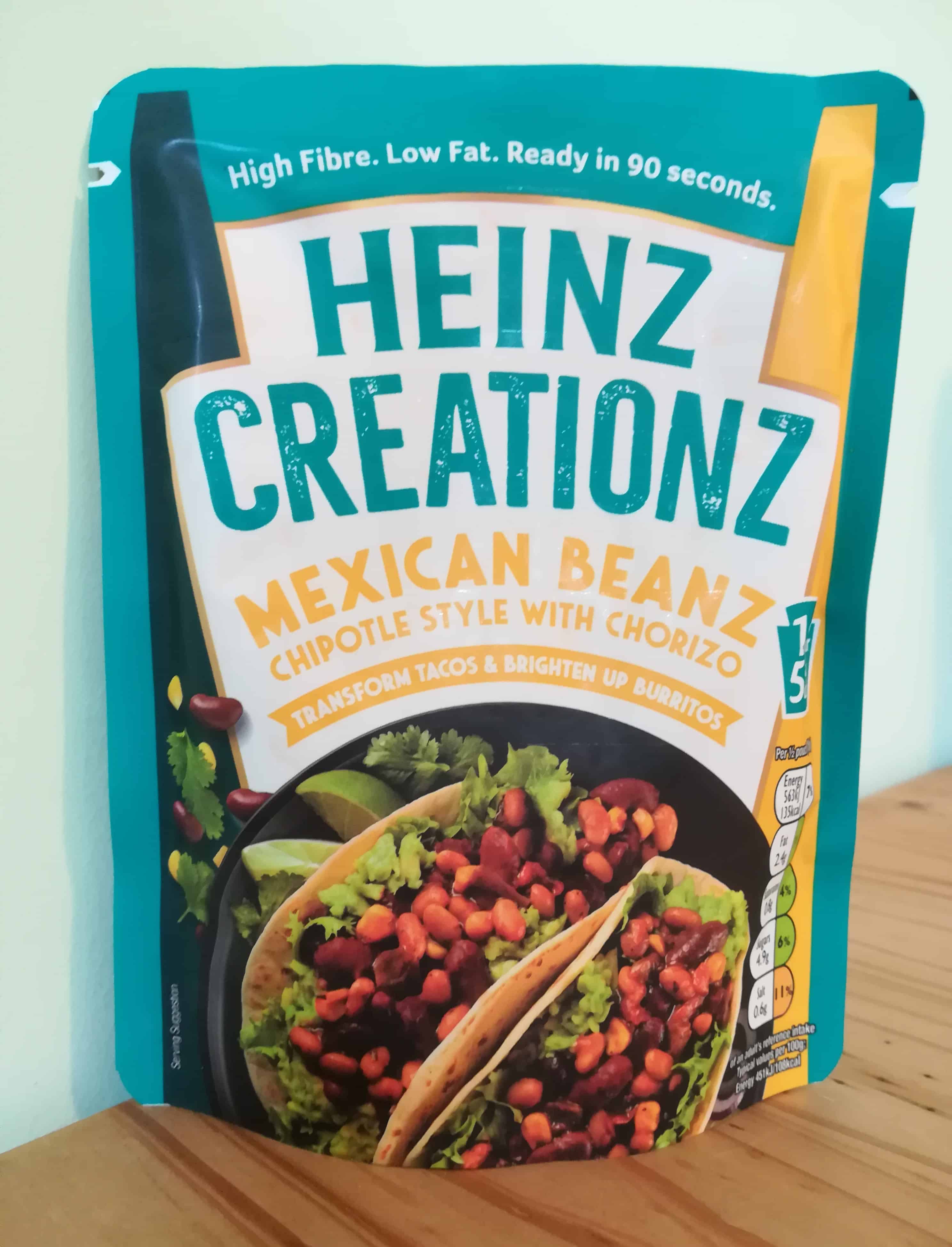 Heinz Creationz Mexican Beanz (£1.75) is a blend of red kidney and haricot beans in tomato and chipotle sauce with chorizo, packed in a handy microwaveable pouch. I used this in quesadillas and one pouch was just enough to make a light dinner for two. This was on the sweet side and I would have preferred if it were spicy. While it made for a quick meal, £1.75 strikes me as a bit steep for the 250g serving.
Ginger Beer by Supermalt (£1.19) is a soft drink made with real ginger extract and a hint of lemongrass. This had a lovely kick of spicy ginger but was a little too sweet for me.  I enjoyed it served plain over ice but it would also work really well as a mixer for cocktails.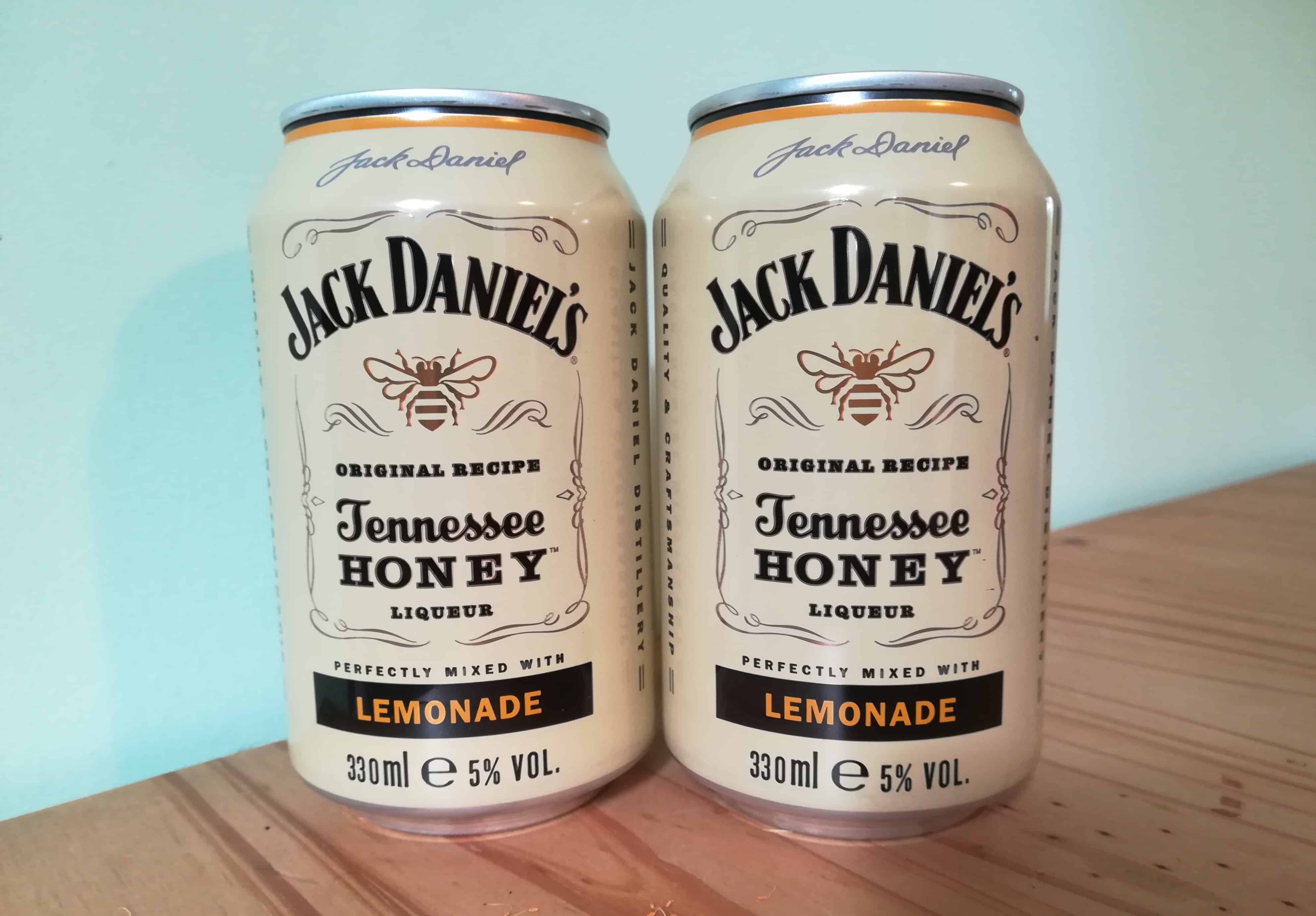 Each box includes two cans of Jack Daniel's Tennessee Honey & Lemonade (£2). This pre-mixed drink was less of a success with my husband than last month's Jack Daniel's Tennessee Cider. This lacked the distinct whiskey flavour which made the cider so appealing, so he found it a bit boring.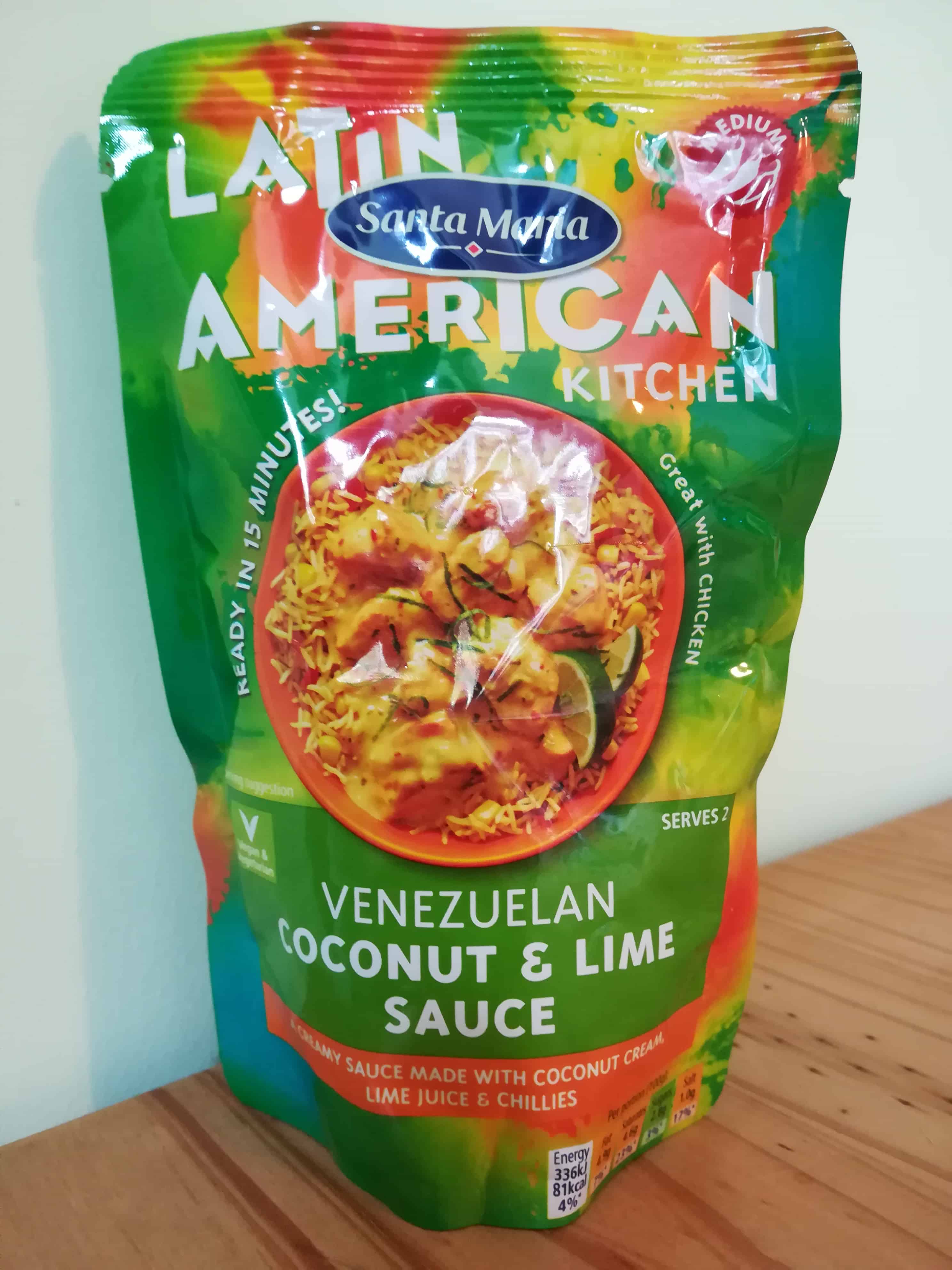 Santa Maria Latin American Kitchen Venezuelan Coconut and Lime Sauce (£1.89) is a cooking sauce which makes a quick meal when added to meat, fish or vegetables. I always enjoy trying the Santa Maria products in Degustabox and this sauce is no exception.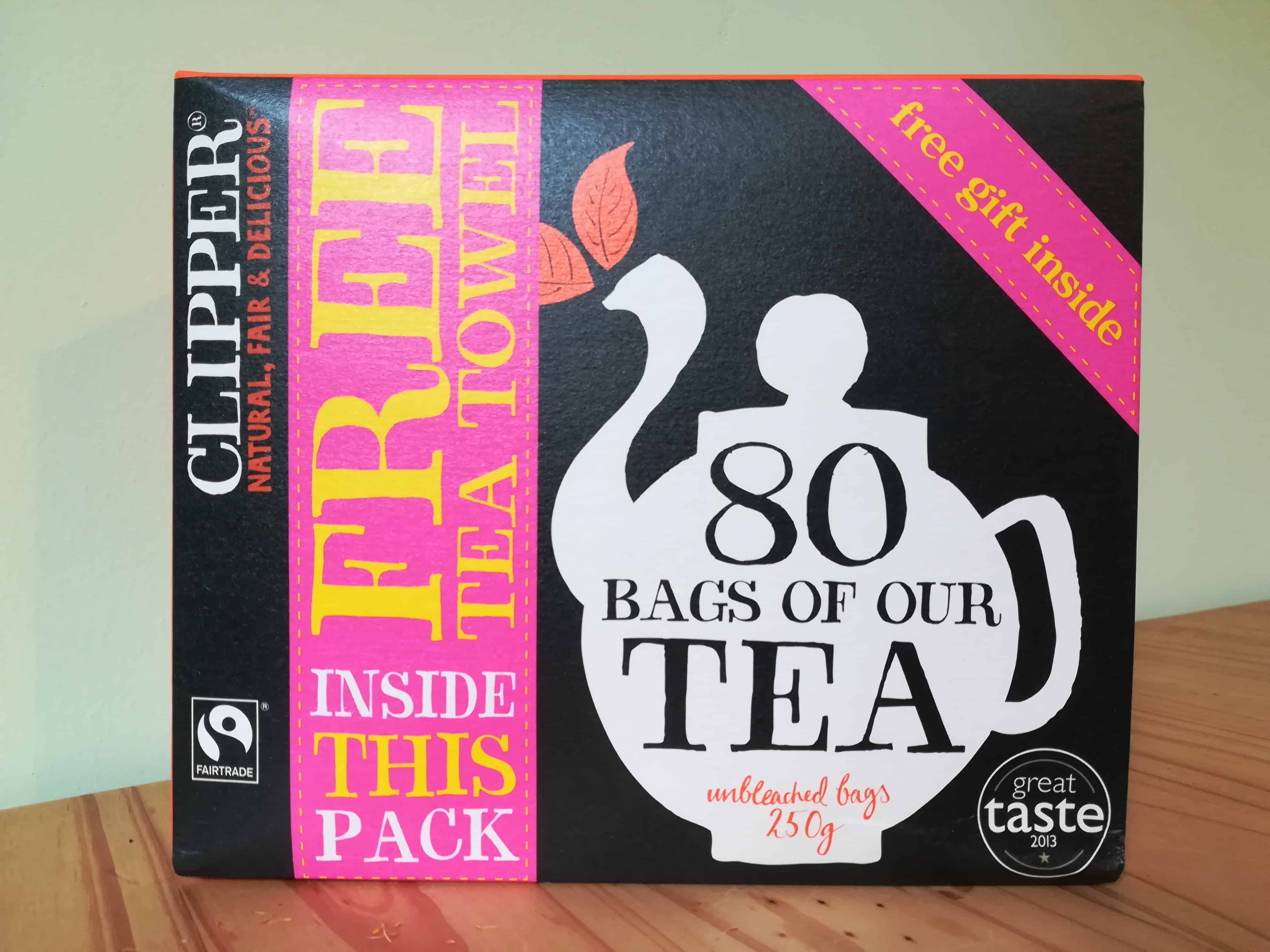 Clipper Fairtrade Everyday Tea (£2.89) is my favourite brand of 'basic' tea thanks to its pure, bright flavour.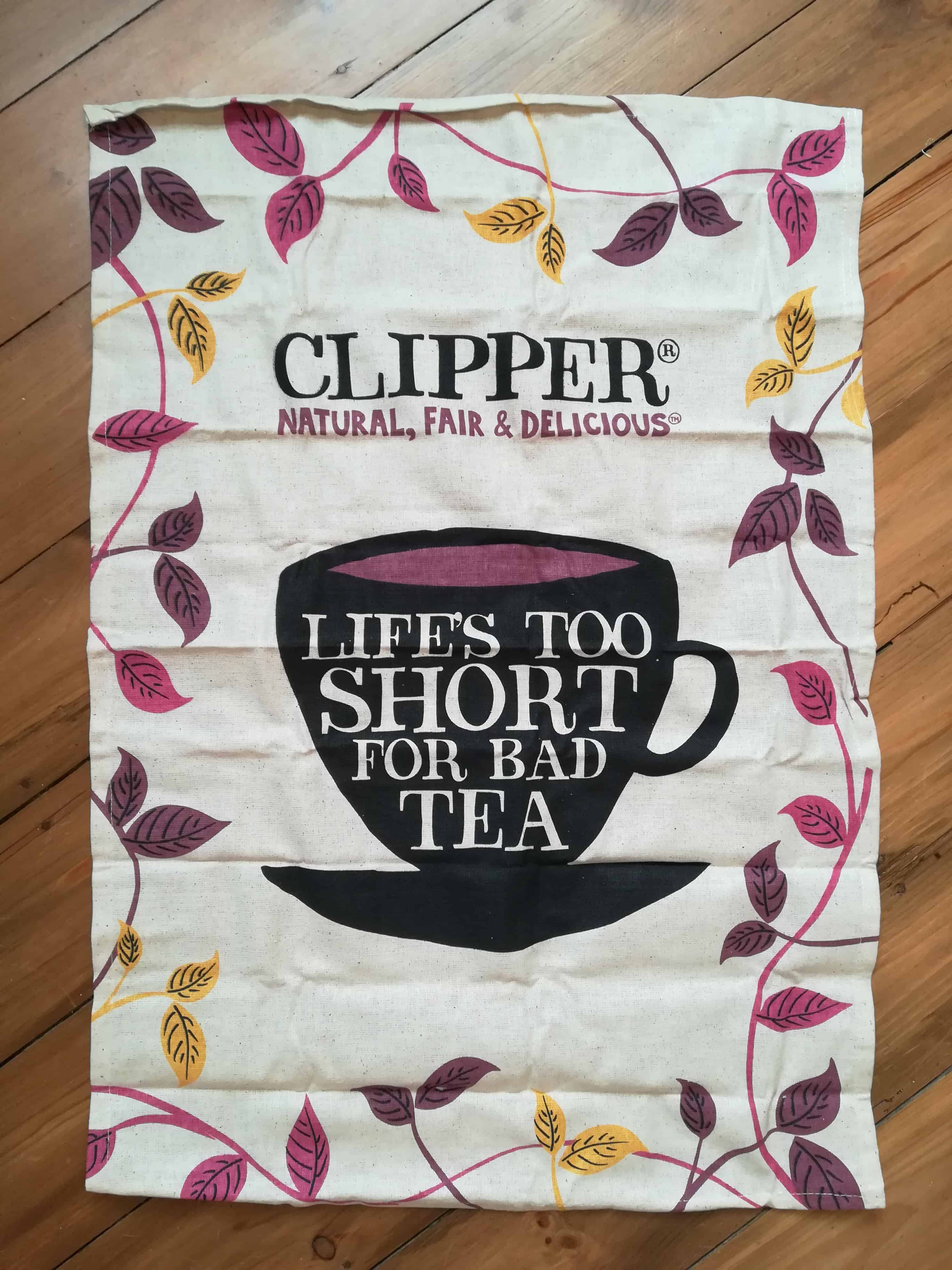 As a bonus, the tea came with a tea towel with a super cute the design.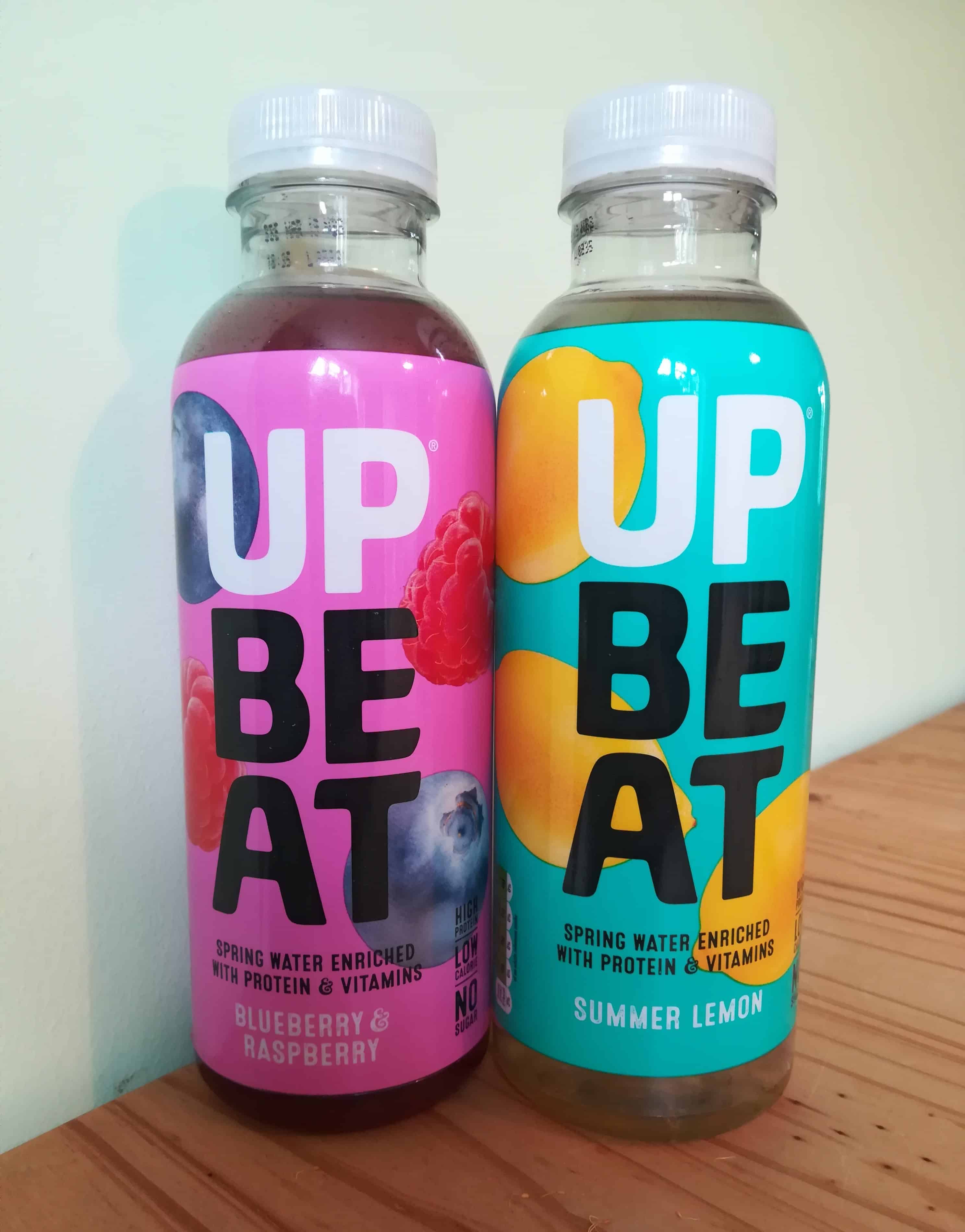 Each box includes two bottles of Upbeat Drinks Spring Water Enriched with Protein & Vitamins (£1.59). These are low calorie, with no sugar and containing whey protein and vitamins for improved hydration. I received the Blueberry & Raspberry flavour and the Summer Lemon flavour. These were fine, but they had a slightly odd bitter taste to them.  Of the two, I preferred the berry flavour, but I probably wouldn't buy either again.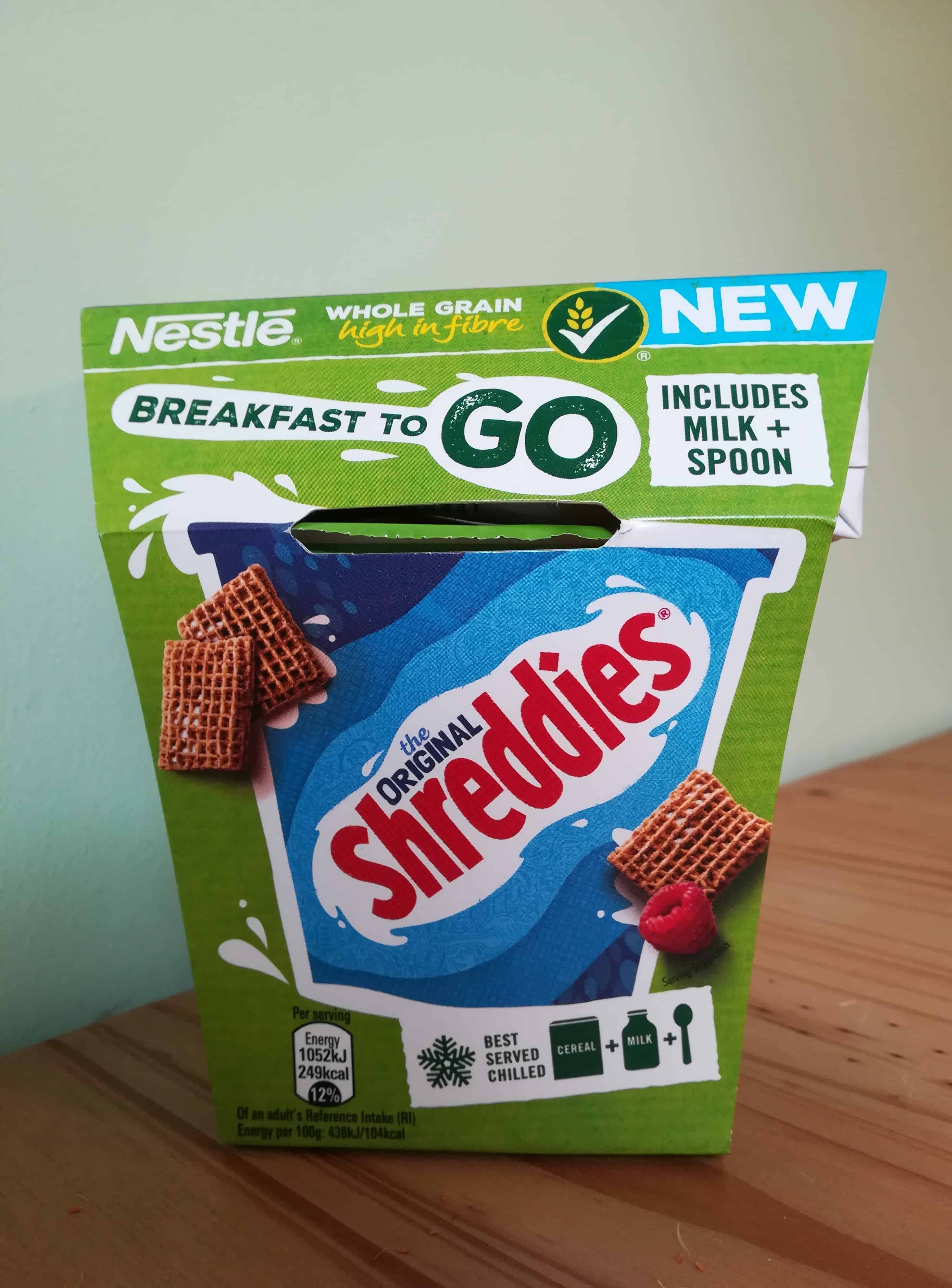 Original Shreddies Breakfast to Go (£1.99) is a portable single-serve portion of cereal packed in a recyclable cup with spoon and carton of UHT semi-skimmed milk. This is a good solution for breakfast on the go if you are over the trend for cereal bars. While expensive for a small portion of cereal and milk, you really are paying for the convenience factor.
Although not listed on my info sheet, I also received a box of Spoon Granola Cherry Bomb (and a £1 off coupon for Spoon granola or muesli). This stuff is great, which I expected having tried other flavours of Spoon Granola in previous boxes. The granola is crunchy with oats and seeds, spicy from cinnamon and nutmeg, and has just the right amount of sweetness from honey and maple syrup. There were only a few freeze dried cherries in the entire box, so if you are looking for a granola with lots of fruit then this isn't for you. I happen to like granola with less fruit so it suited me just fine. I would definitely recommend Spoon products and this flavour in particular.
This month's Degustabox wasn't a big success for me.  My favourite products were actually the Spoon Granola and the Clipper tea towel!
Have you tried DegustaBox UK?