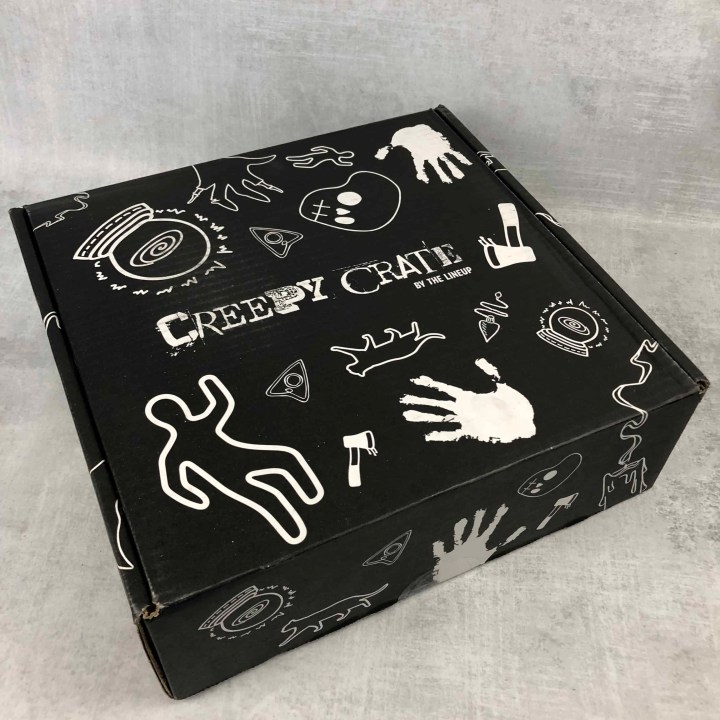 Creepy Crate is a subscription box full of items from many different horror properties. There are items you may not expect, but unlike that noise you hear outside your window, it's generally something pretty cool.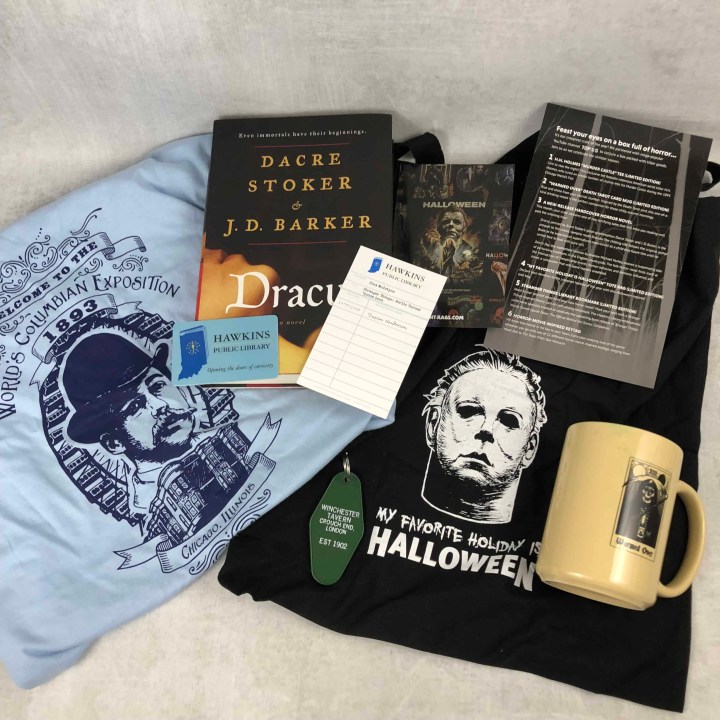 All of the creepy contents!
DEAL: Save $5 off your first Creepy Crate! Use coupon code HELLOSUB5.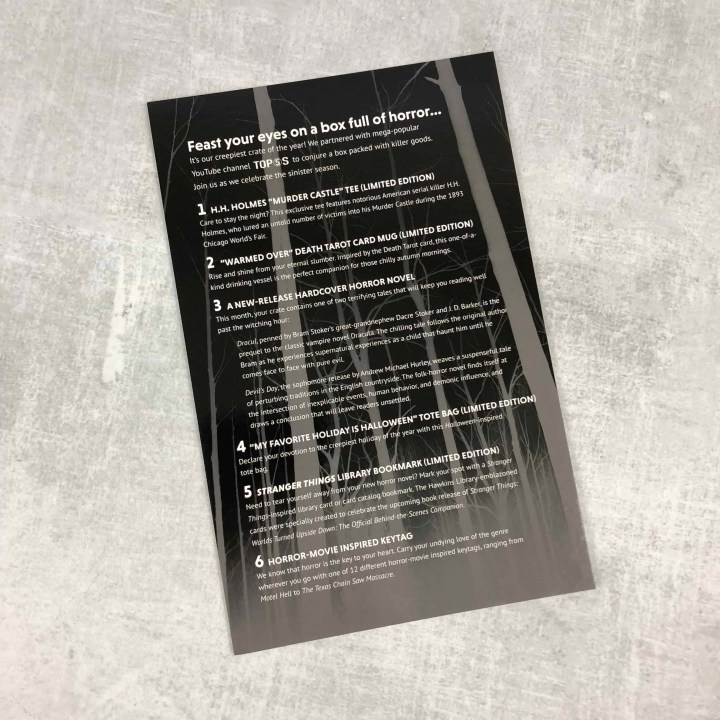 They included a list of the items, plus a little background.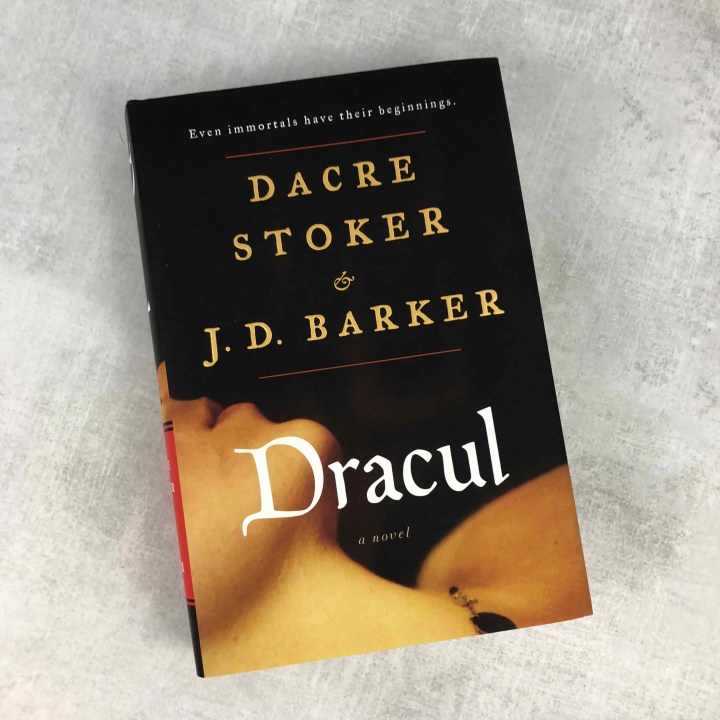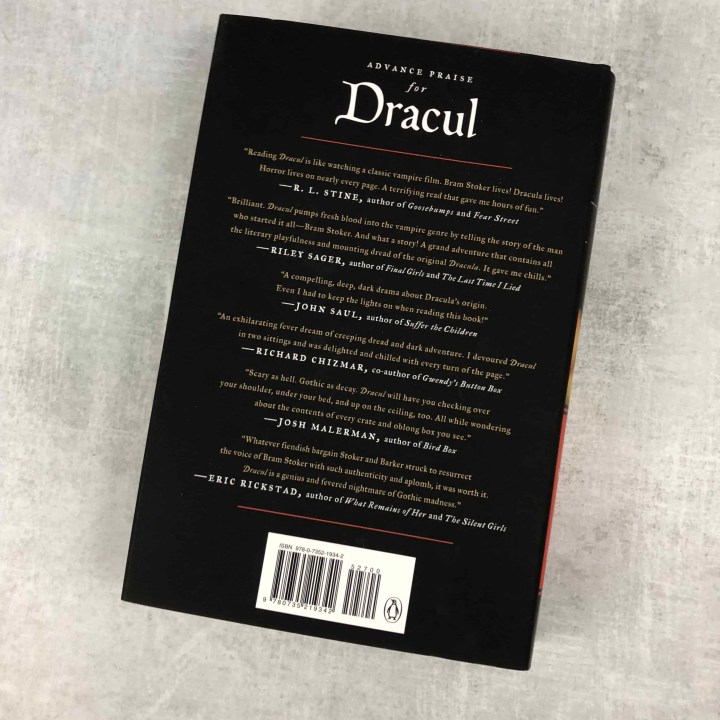 Dracul by Dacre Stoker and J.D. Barker – $27.00 cover price – This book looks to be full of creepy fun.
The prequel to Dracula, inspired by notes and texts left behind by the author of the classic novel, Dracul is a supernatural thriller that reveals not only Dracula's true origins but Bram Stoker's—and the tale of the enigmatic woman who connects them.

It is 1868, and a twenty-one-year-old Bram Stoker waits in a desolate tower to face an indescribable evil. Armed only with crucifixes, holy water, and a rifle, he prays to survive a single night, the longest of his life. Desperate to record what he has witnessed, Bram scribbles down the events that led him here…

A sickly child, Bram spent his early days bedridden in his parents' Dublin home, tended to by his caretaker, a young woman named Ellen Crone. When a string of strange deaths occur in a nearby town, Bram and his sister Matilda detect a pattern of bizarre behavior by Ellen—a mystery that deepens chillingly until Ellen vanishes suddenly from their lives. Years later, Matilda returns from studying in Paris to tell Bram the news that she has seen Ellen—and that the nightmare they've thought long ended is only beginning.
Halloween Tote Bag – What a fun idea for a tote bag! My daughter may end up using this for trick or treating.
A closeup of the logo.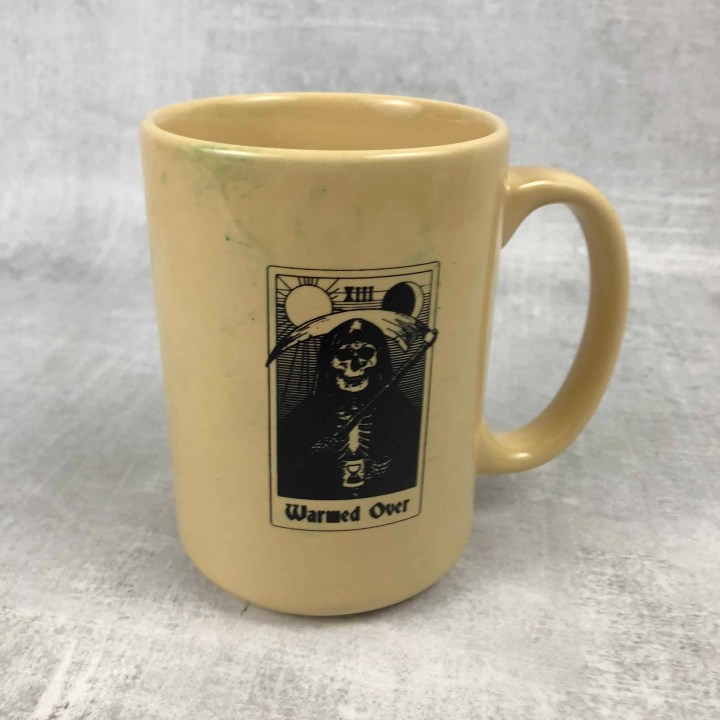 Death Warmed Over Mug – I really like a tall coffee mug. This is a great item to receive.
This is how the mug arrived. As you can see, Creepy Crate takes extra care of its contents.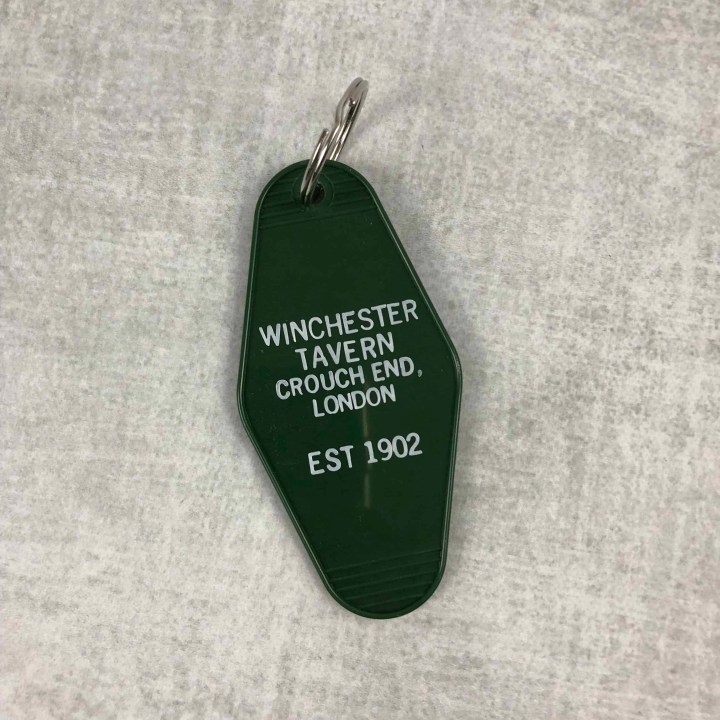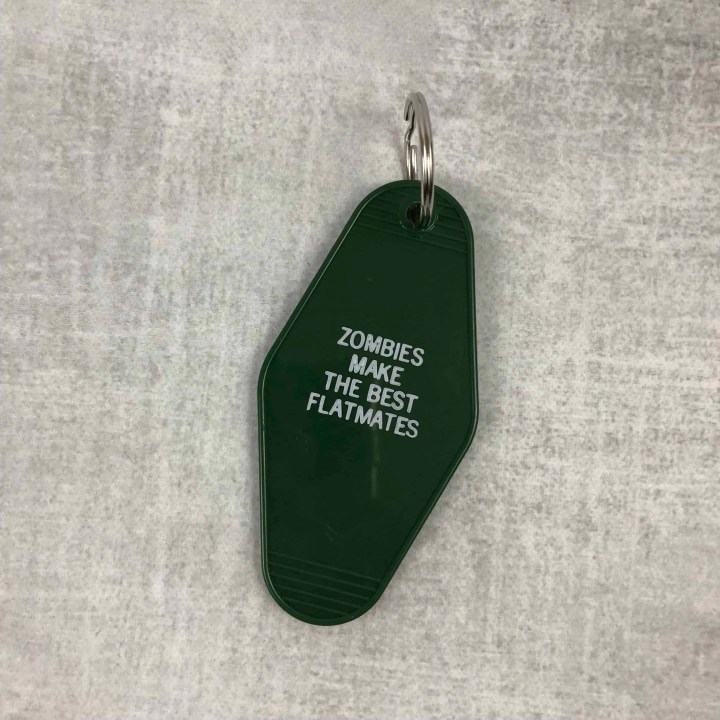 Horror-Movie Inspired Key Tag – Subscribers can receive 1 of 12 different key tags from many different horror movies.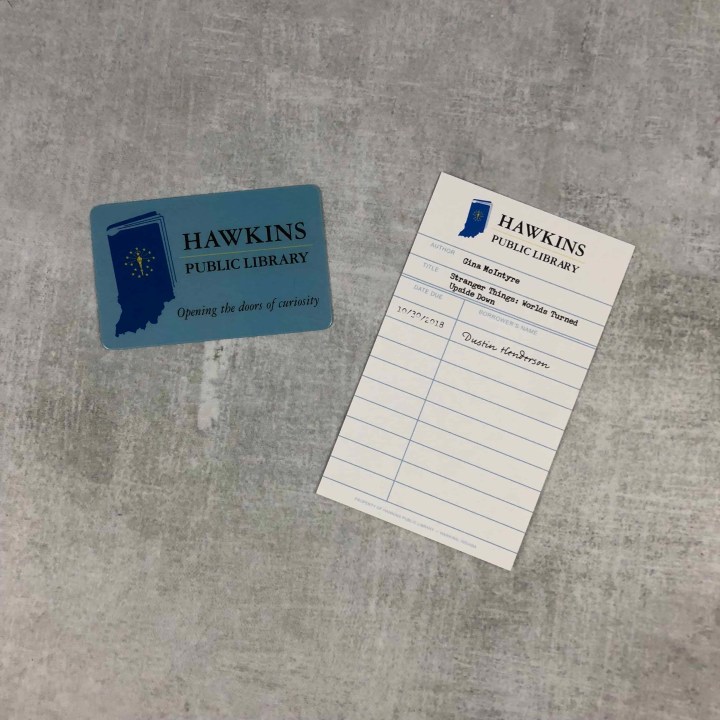 Hawkins Library Card and Checkout – I love Stranger Things on Netflix and these items bring me back to my childhood in the 1980s.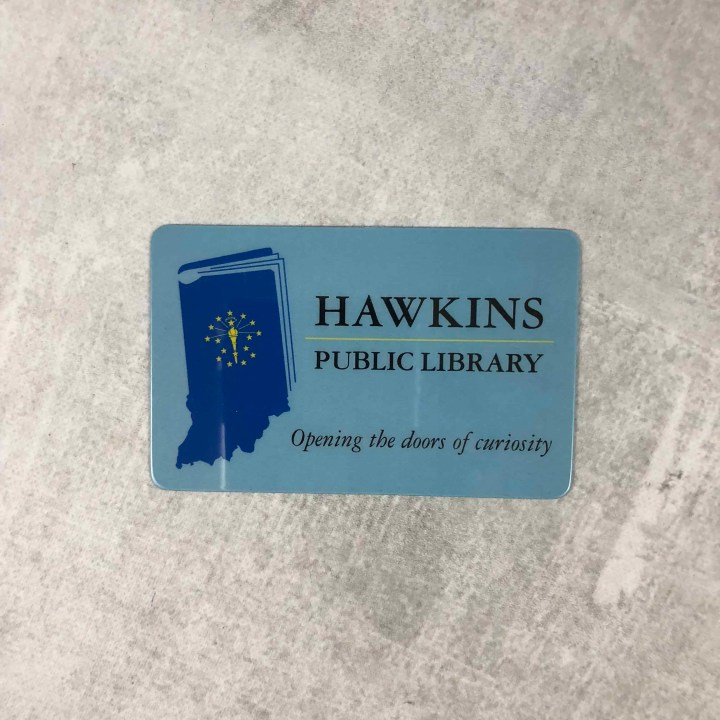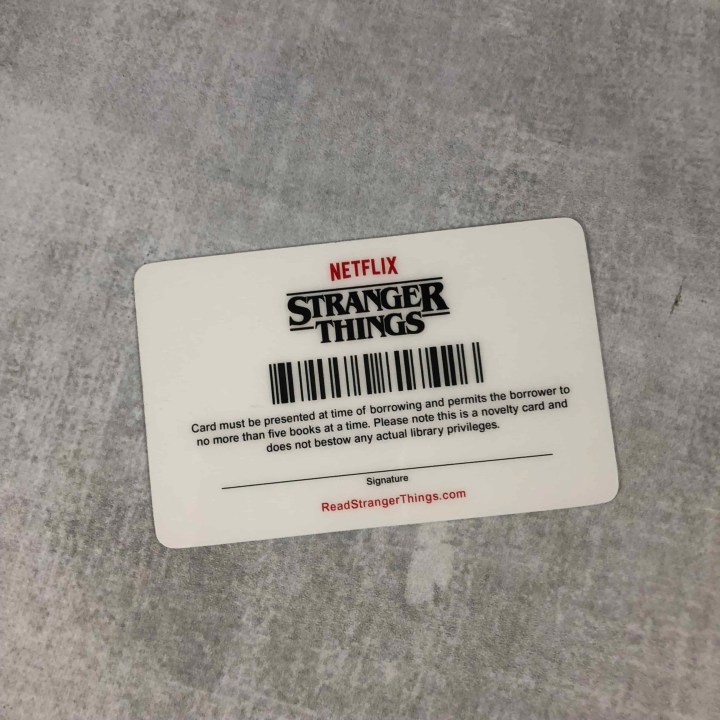 This is something that I actually carry to this day. I'm a regular at my local library.
This item, on the other hand, is a callback. When checking out a book, there was a card on the inside cover that you were required to fill out. This one is meant to be a bookmark.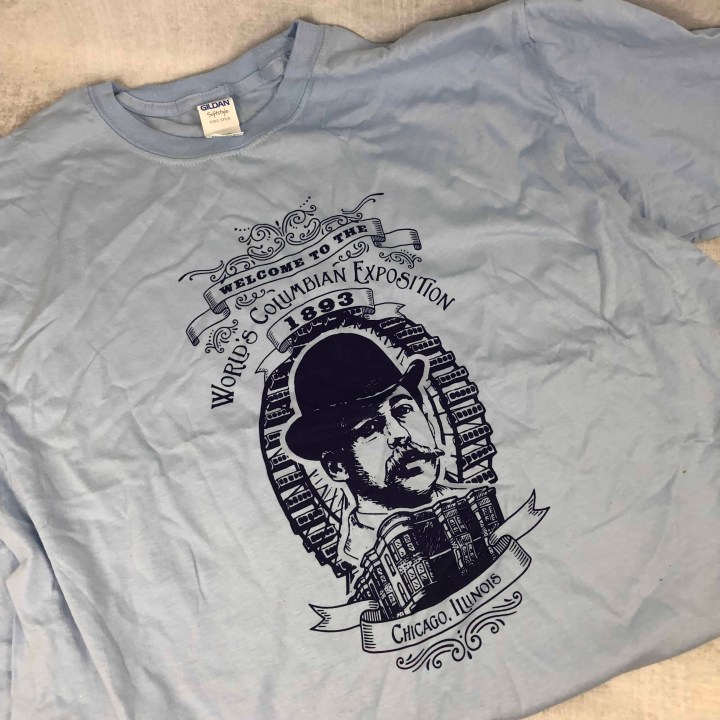 H.H. Holmes "Murder Castle" T-Shirt – H.H. Holmes was a serial killer during the Chicago World's Fair.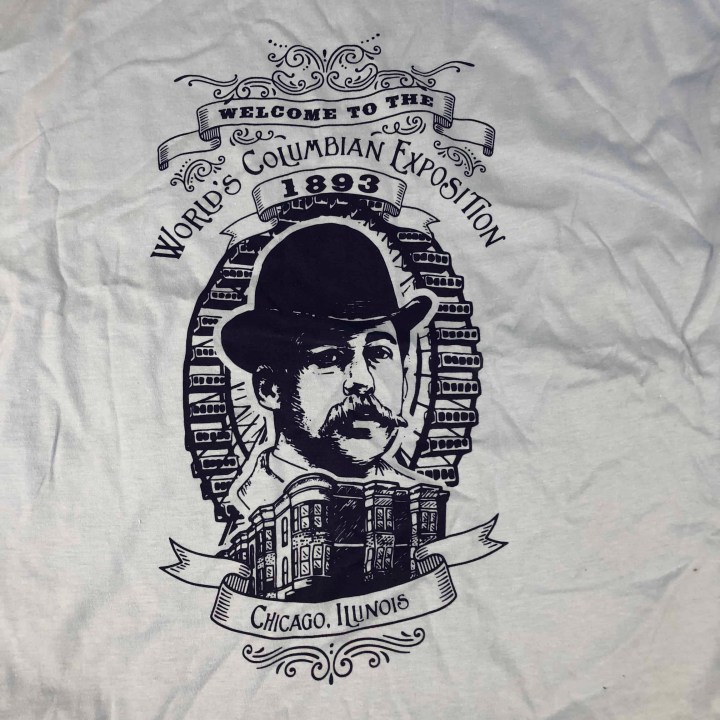 A closeup of the art.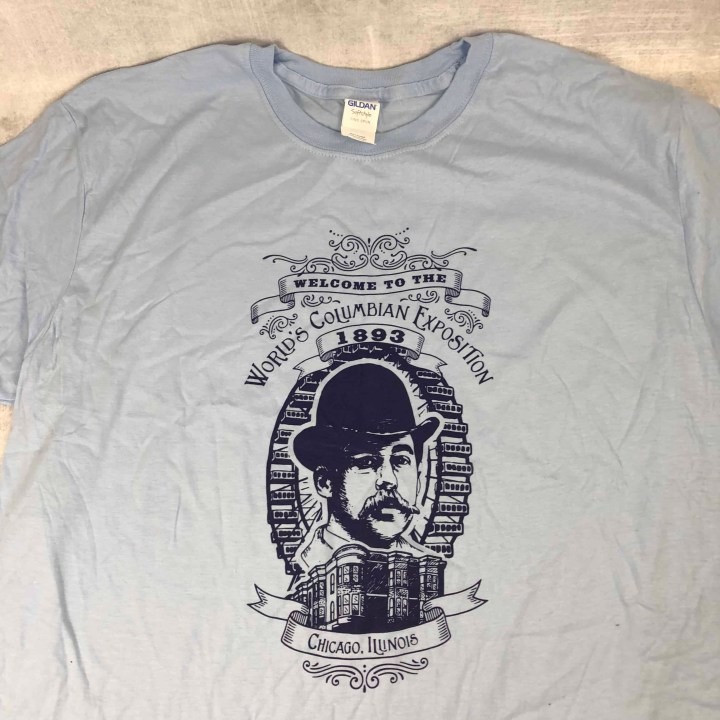 A more full look at the t-shirt.
Creepy Crate was totally creepy, yet fun to look through. I like the homages to some of my favorite properties. My favorite item this month is the shirt and the bag. I even got a mug where I can put my favorite drink while I'm reading the book! It's a great subscription to try whether you're simply into spooky reads or a horror fan in general!
What do you think of this spooky subscription?