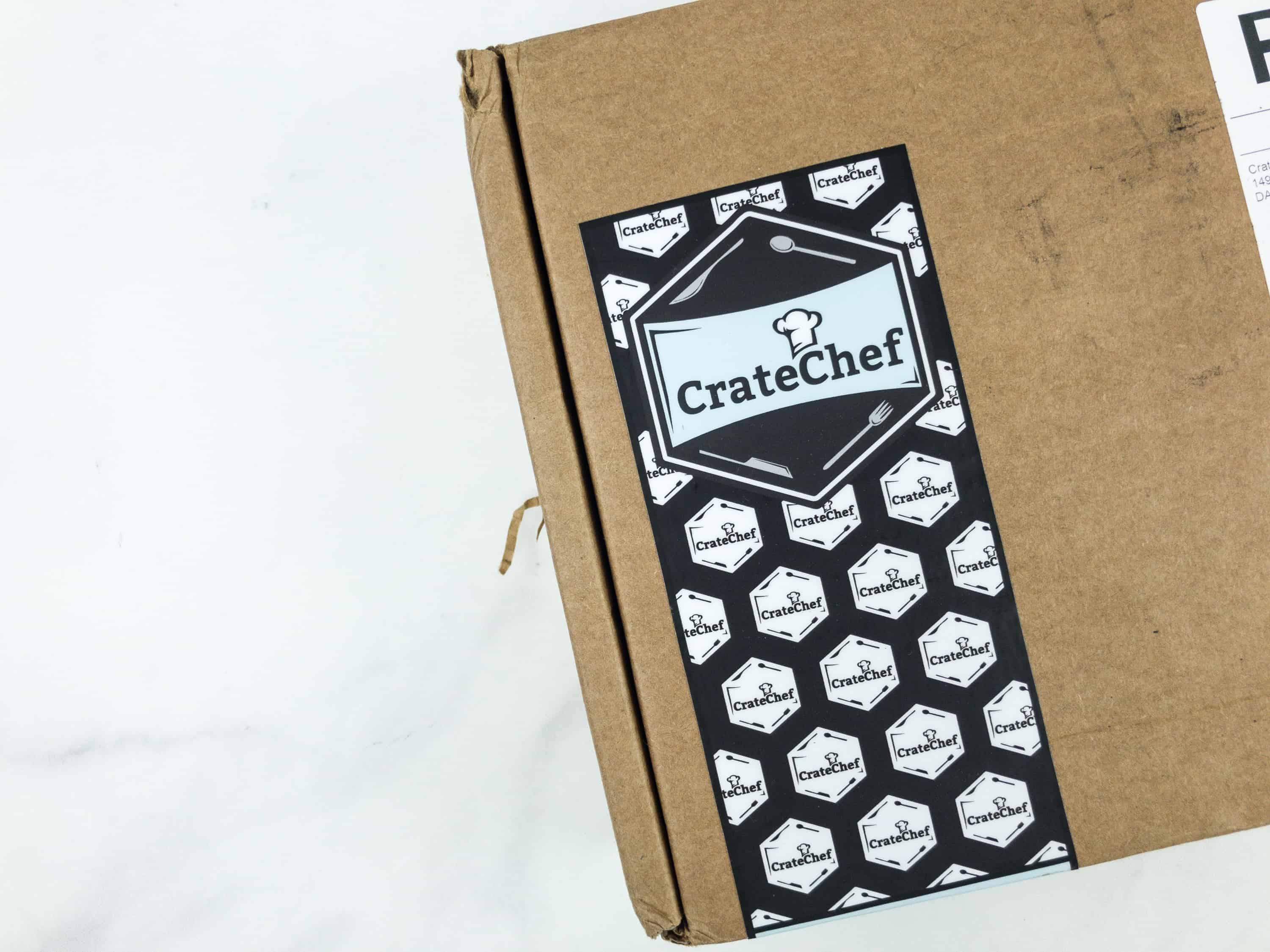 Crate Chef is a bi-monthly subscription that sends a specially curated box filled with chef-curated kitchen items, food products, as well as selected recipes. They invite a luminary from the culinary world to curate each box with their favorite finds. Each box costs $45. Because they moved their HQ last a few months ago, they skipped the last bi-monthly (subscribers weren't charged, obviously) and made this month's box a little more substantial .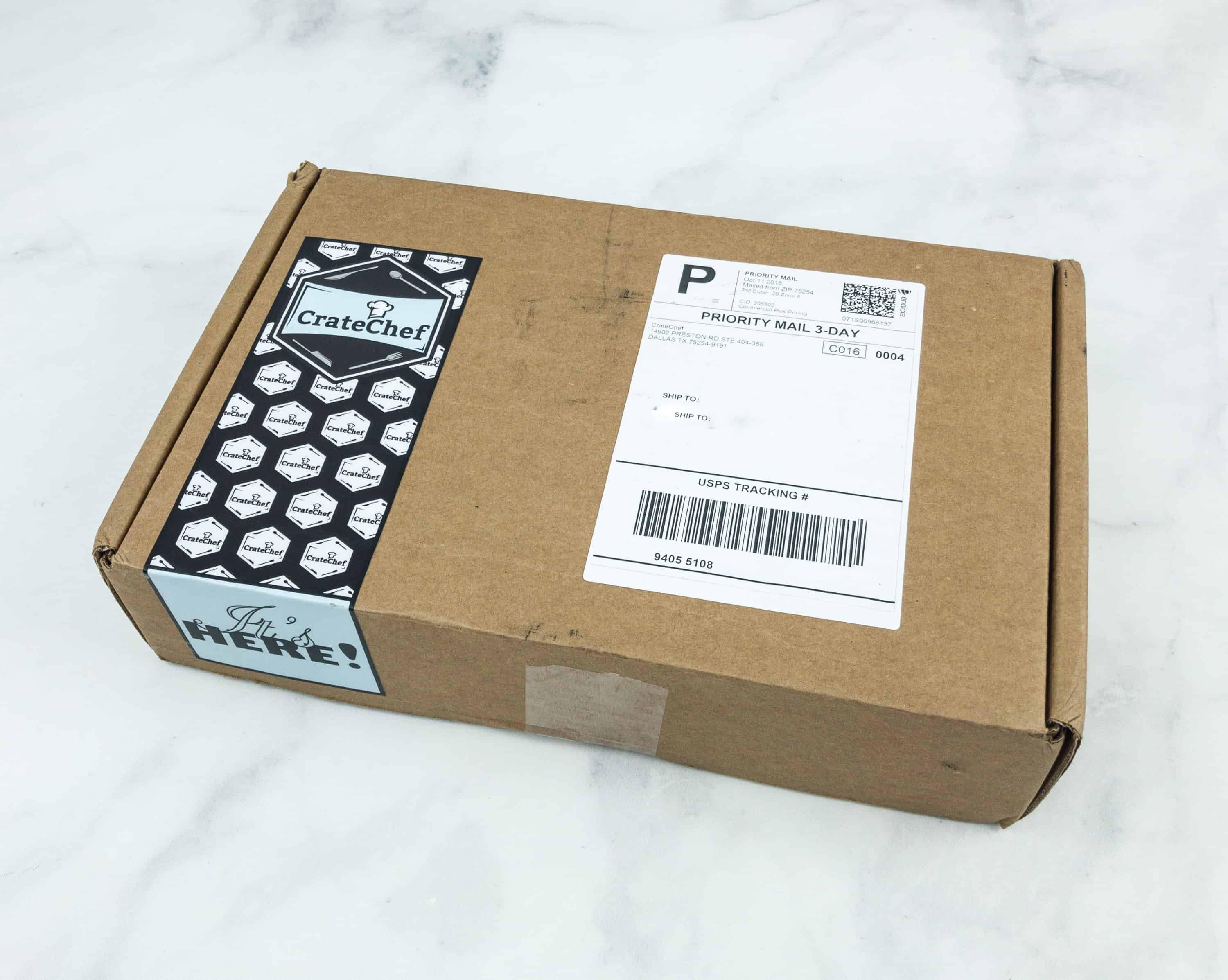 DEAL: Save 10% off your first order with coupon code HELLO10.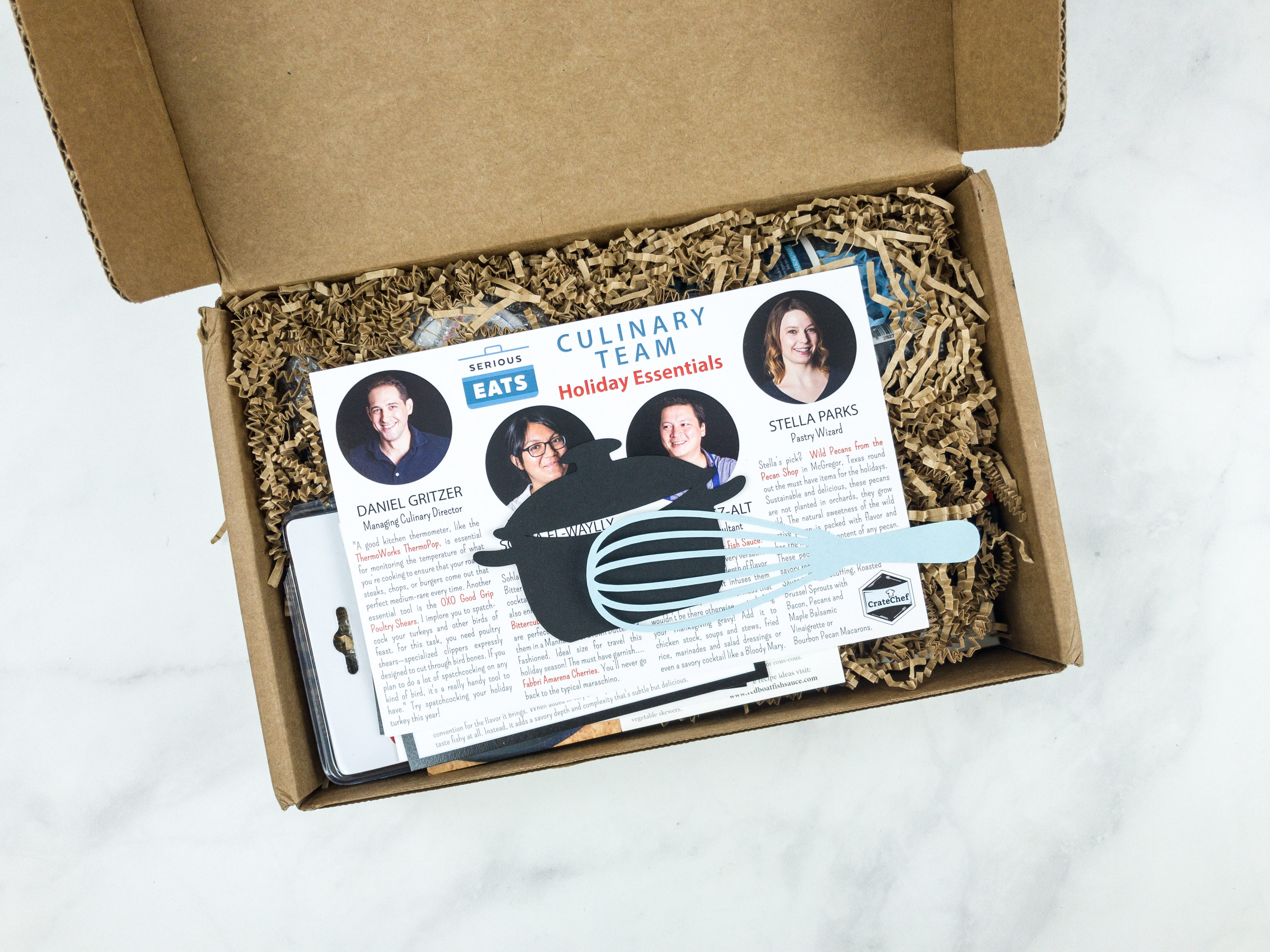 The box is stuffed with brown squiggles to cushion everything.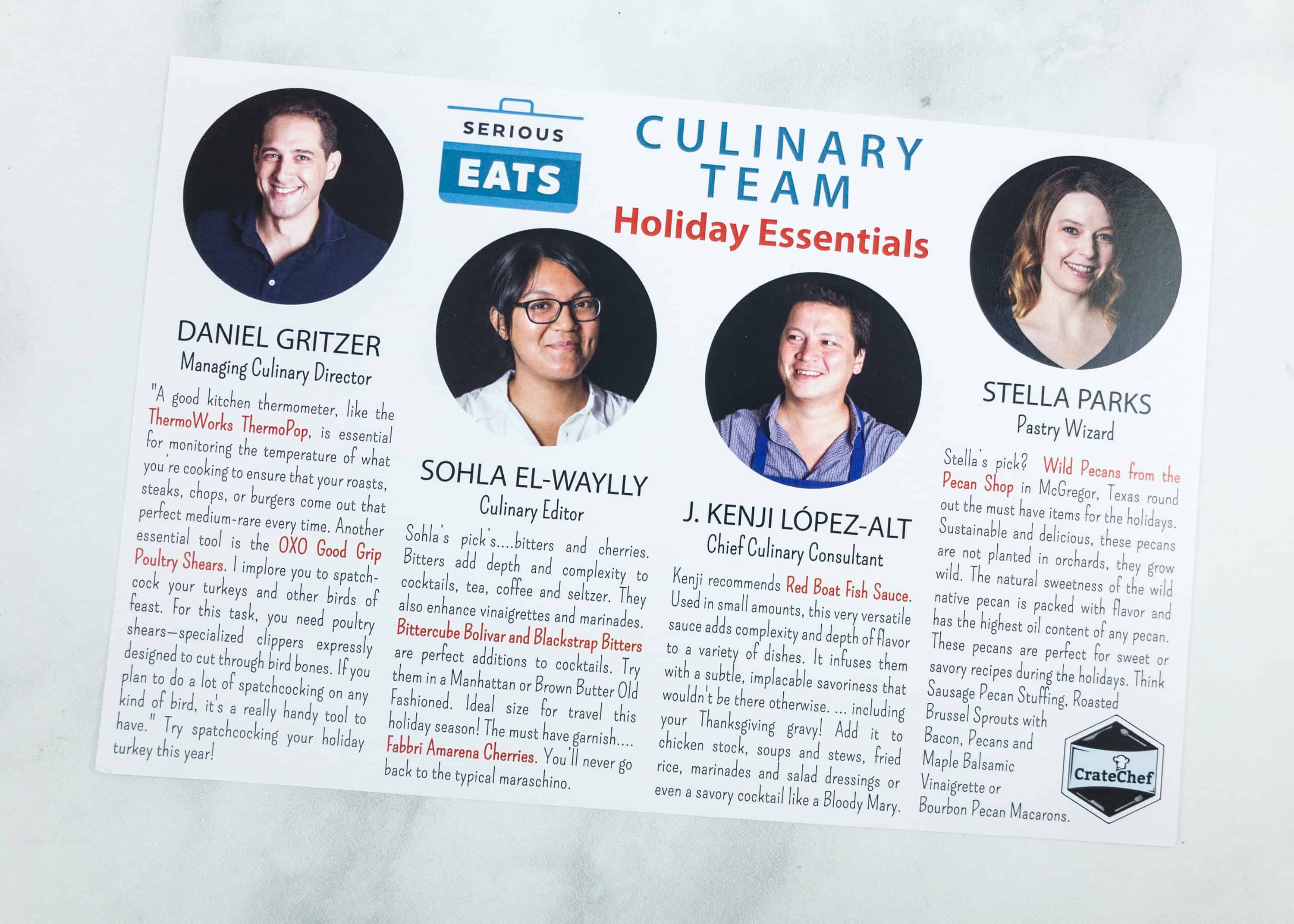 Each month, Crate Chef collaborates with a different famous chef to bring you products that will up your cooking game. This month, they collaborated with Serious Eats Culinary Team.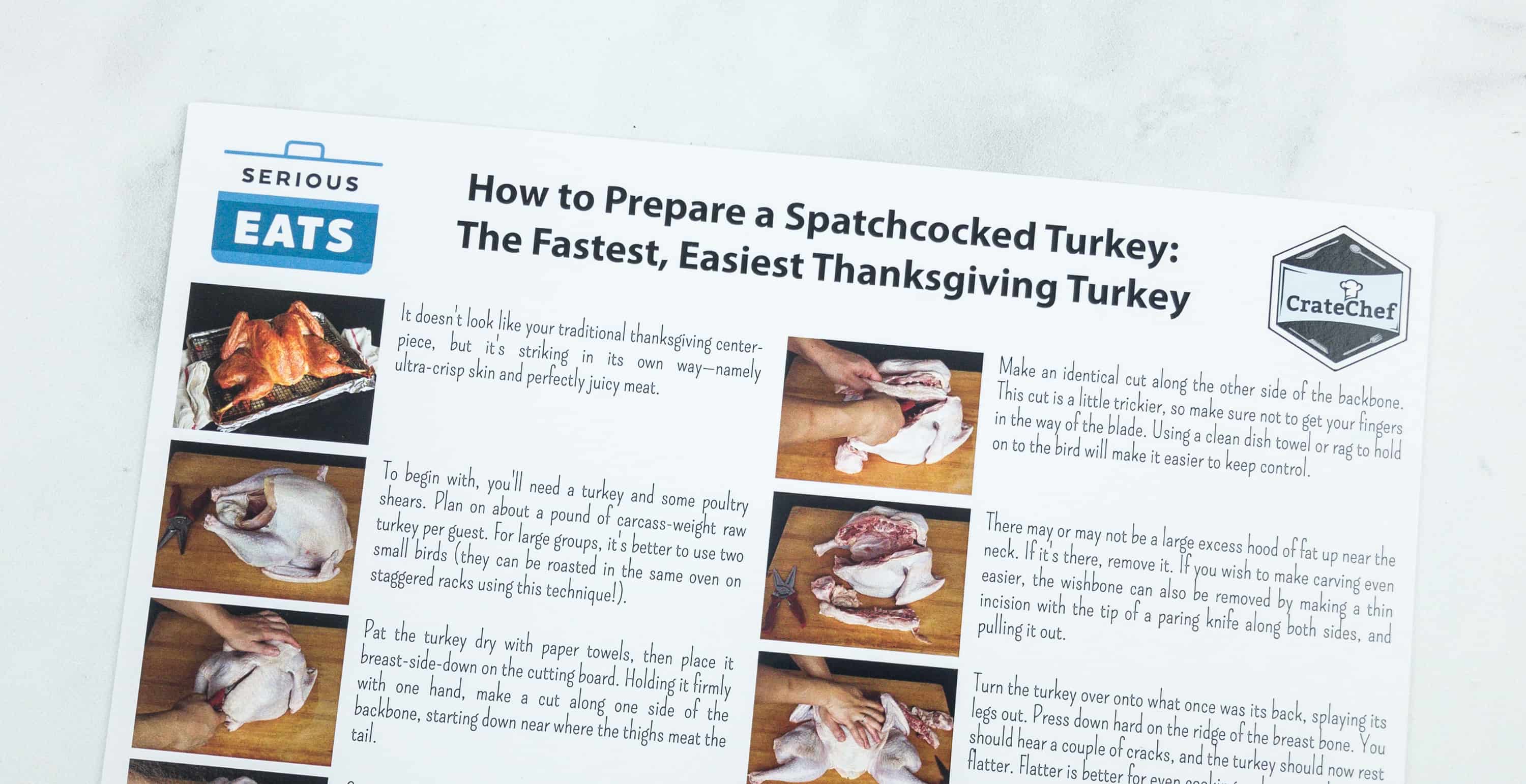 The back of the card provides how-to instructions in preparing Spatchcocked Turkey, an increasingly popular technique that creates an even-cooking, though unconventional, Thanksgiving Turkey.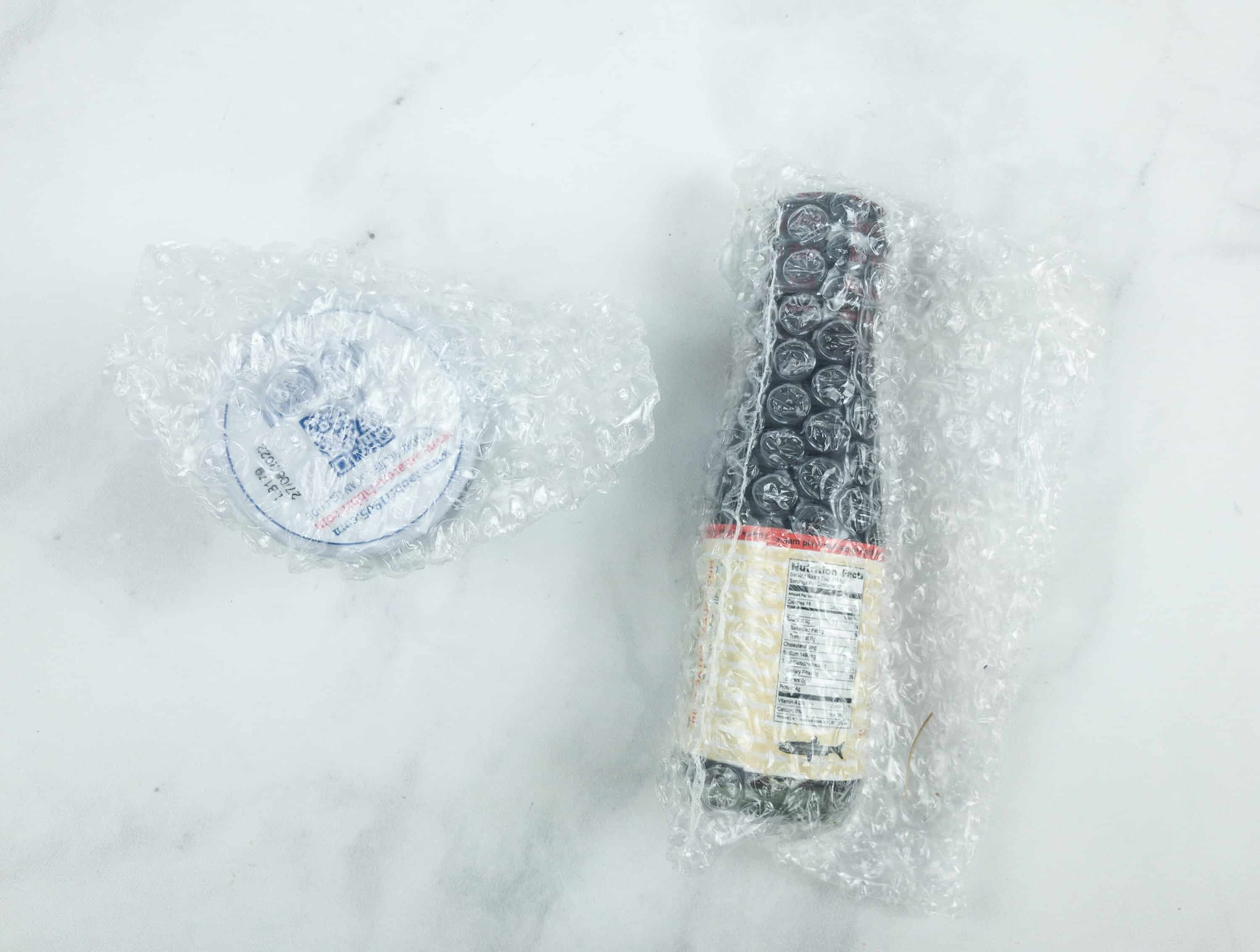 Everything was carefully packed, and the more fragile items were placed in bubble wrap sleeves for protection.
The box included some recipe cards for dishes that would be perfect for livening up a traditional Thanksgiving feast. The front of each card lists all the ingredients, incorporating items from the box.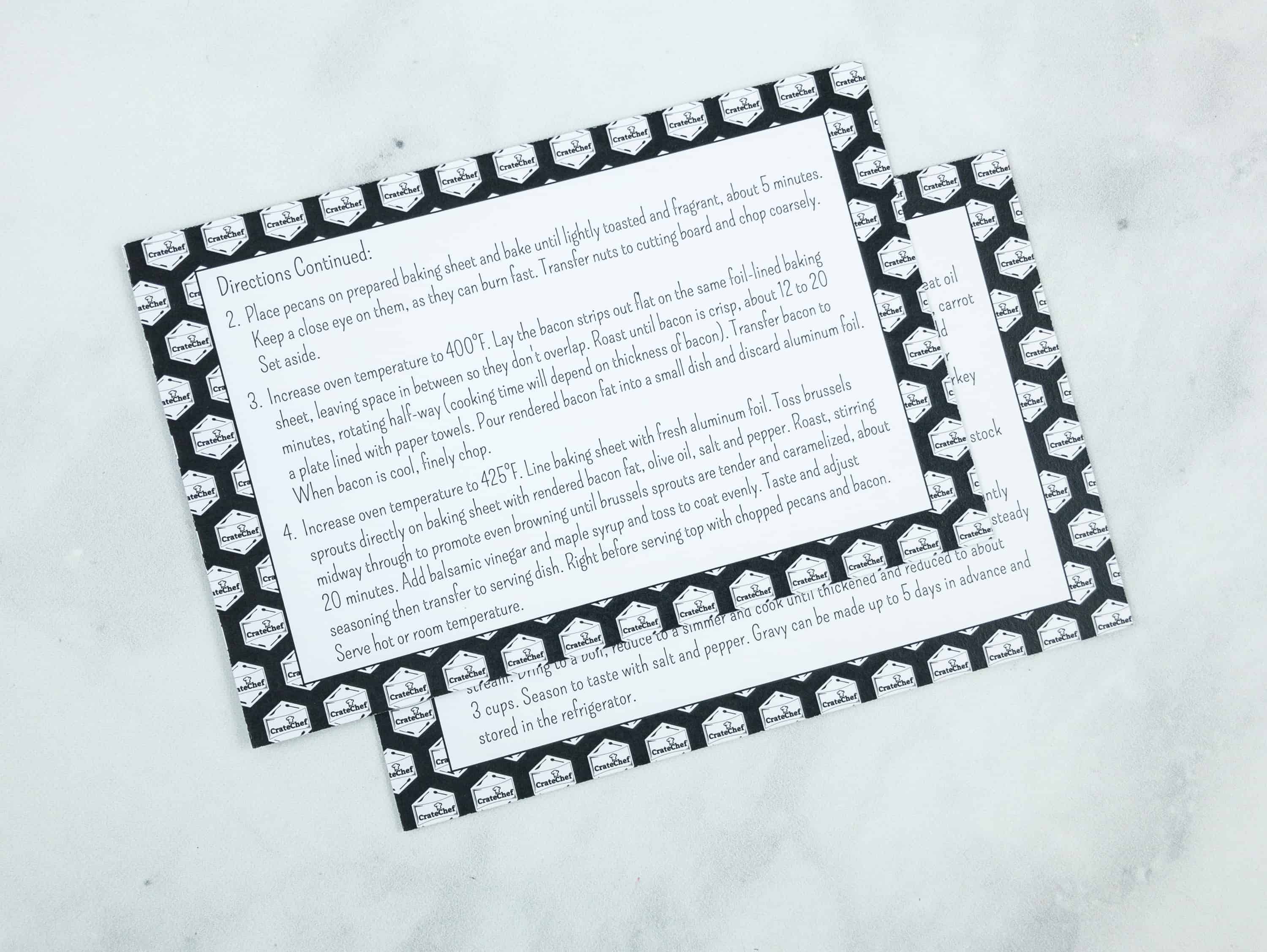 The back has relatively simple directions for preparing the dishes.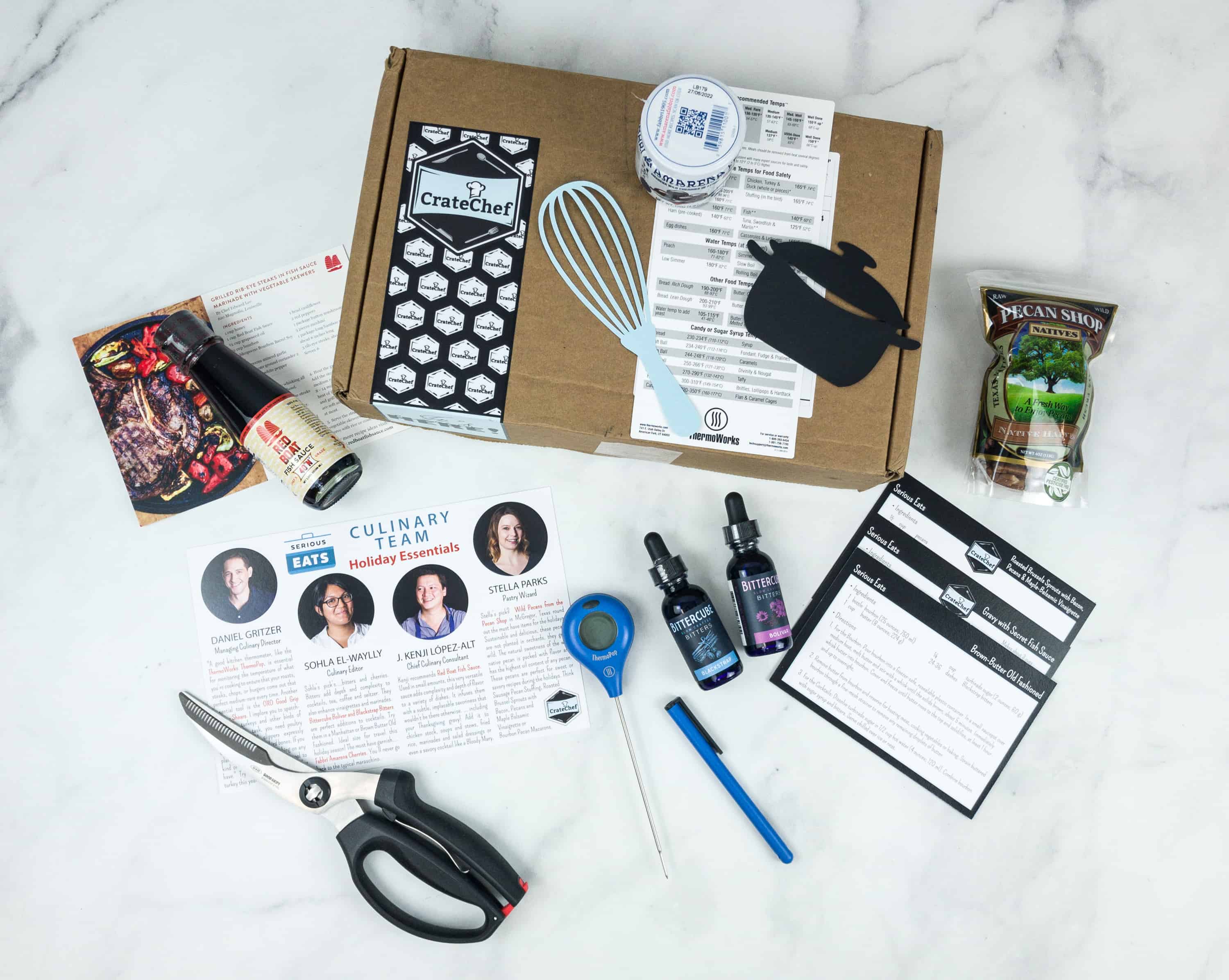 Everything in my box!
They included cute pot and whisk stencils. They didn't mention any specific use for them — I think they're just there to be cute!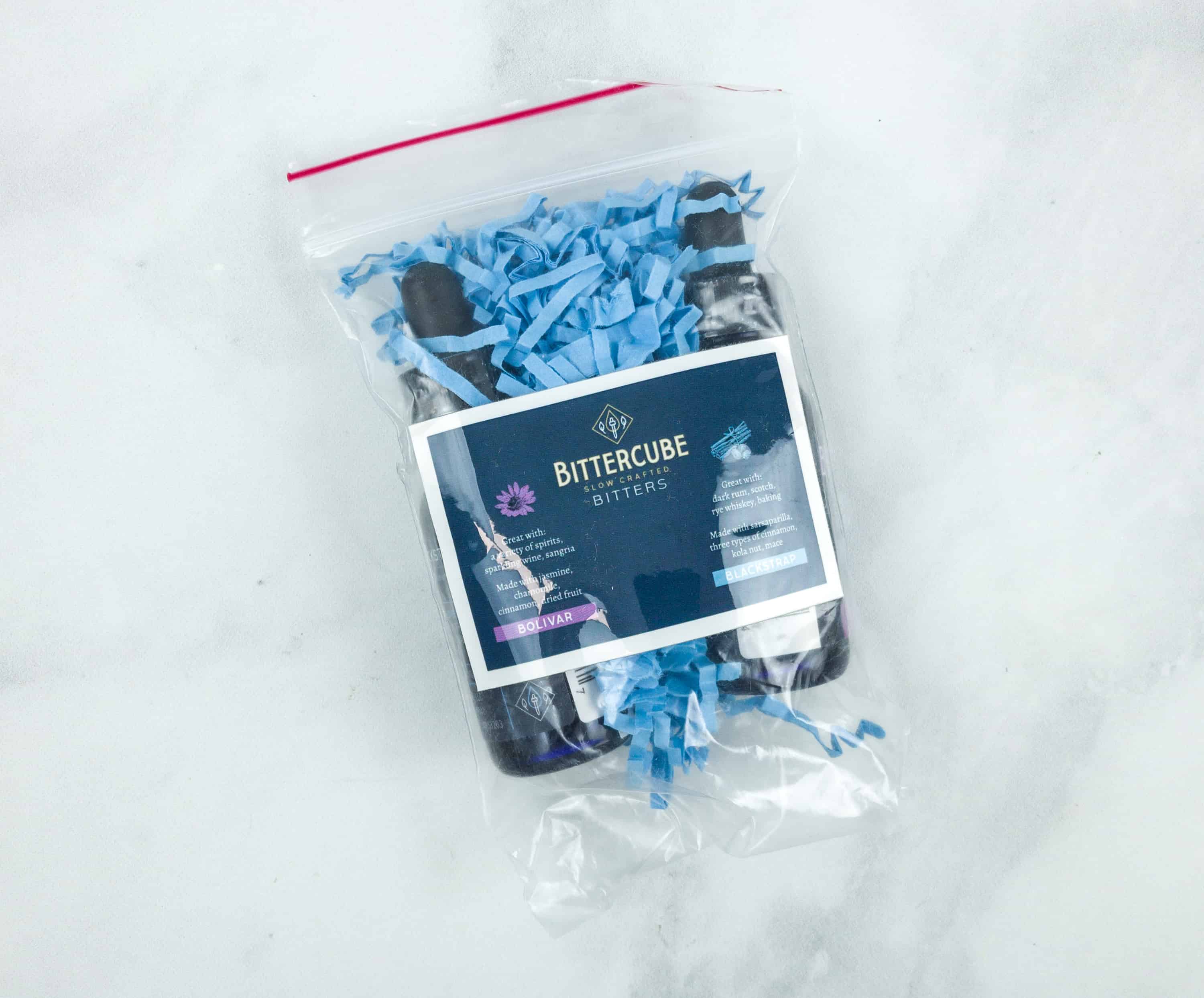 What is a Holiday celebration without a bit of booze? We got some Bittercube Bitters for crafting cocktails.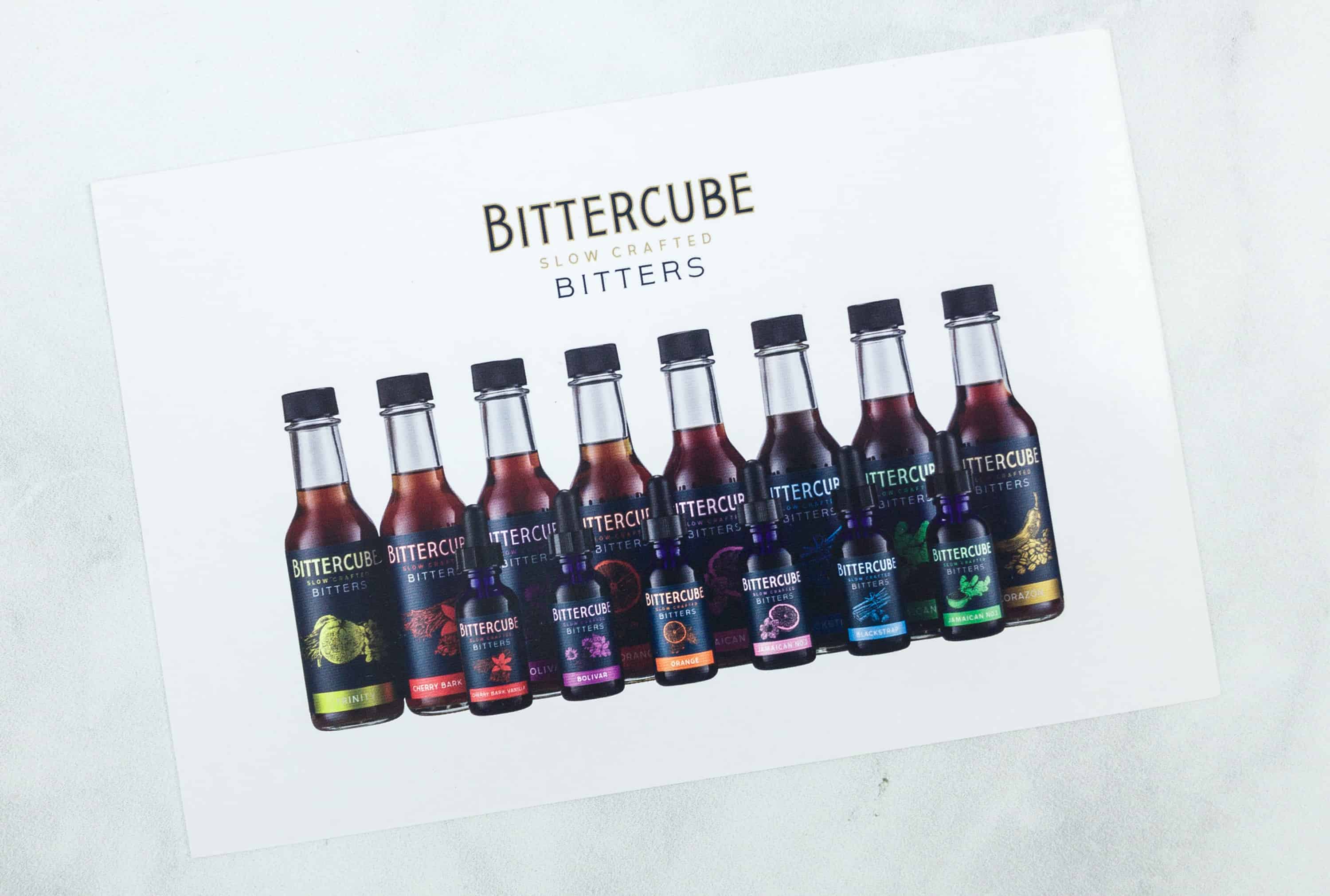 Bittercube makes many varieties of Bitters, but I think we received two of the most versatile.
The Culinary Editor of Serious Eats recommends these Bitters to add a gourmet touch to your classic cocktails, and you can even use them in some recipes! They're created by hand with real botanicals.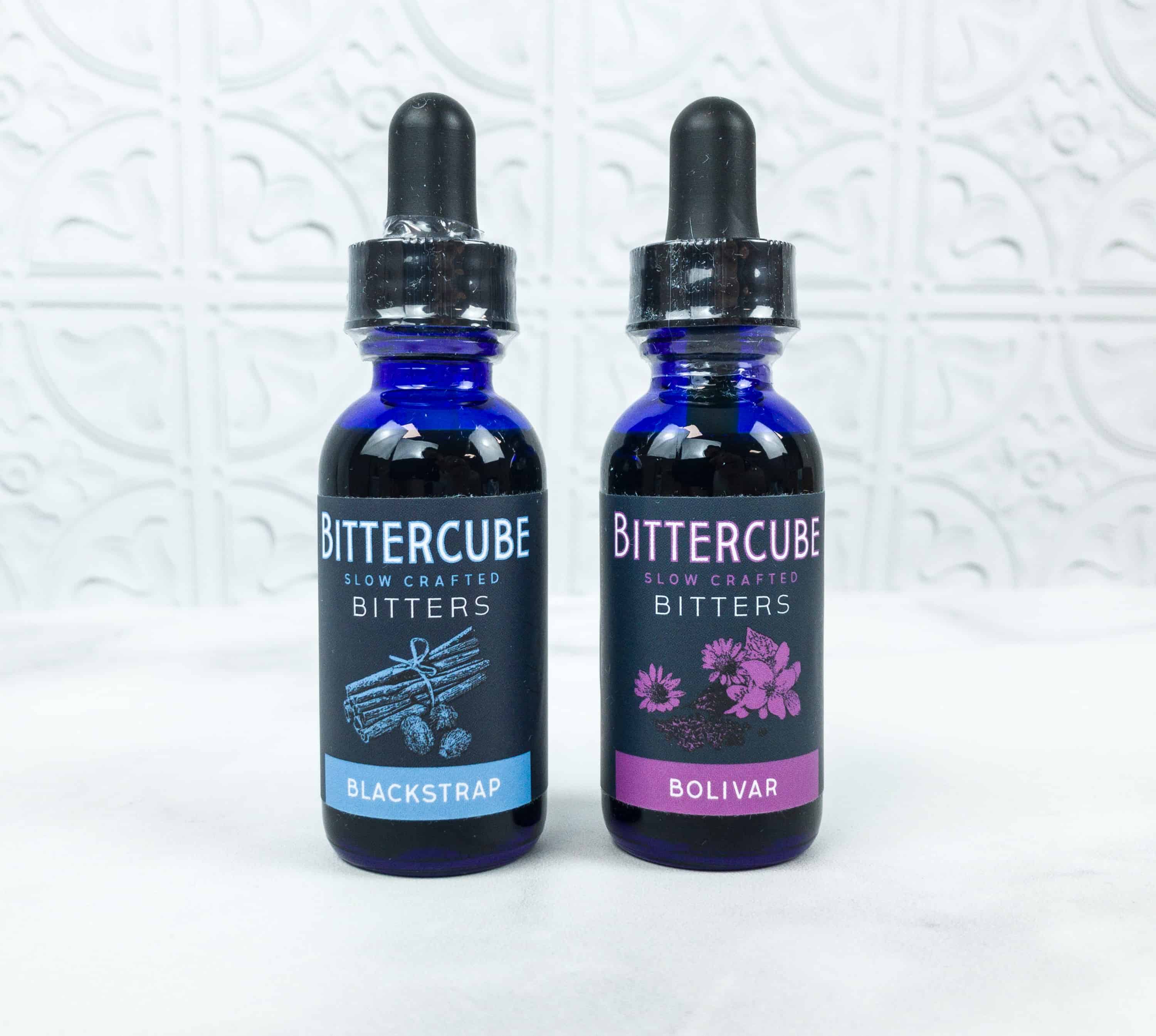 Bitter Cube Bitters In Blackstrap ($10) The Blackstrap variety has two types of molasses, three types of cinnamon, nutmeg, sassafras, and sarsaparilla. It's perfect to garnish egg white cocktails, as it provides intense aroma and a good visual appeal. This is also a great choice for classic rum and whisky cocktails.
Bitter Cube Bitters In Bolivar ($10) Bolivar is a versatile and aromatic bitter. It has floral notes of chamomile and jasmine, coupled with cinnamon and dried fruits. It is also an homage to an old recipe found in a 19th-century cocktail book. This one is recommended for use with wine-based concoctions, like sangria and sparkling preparations.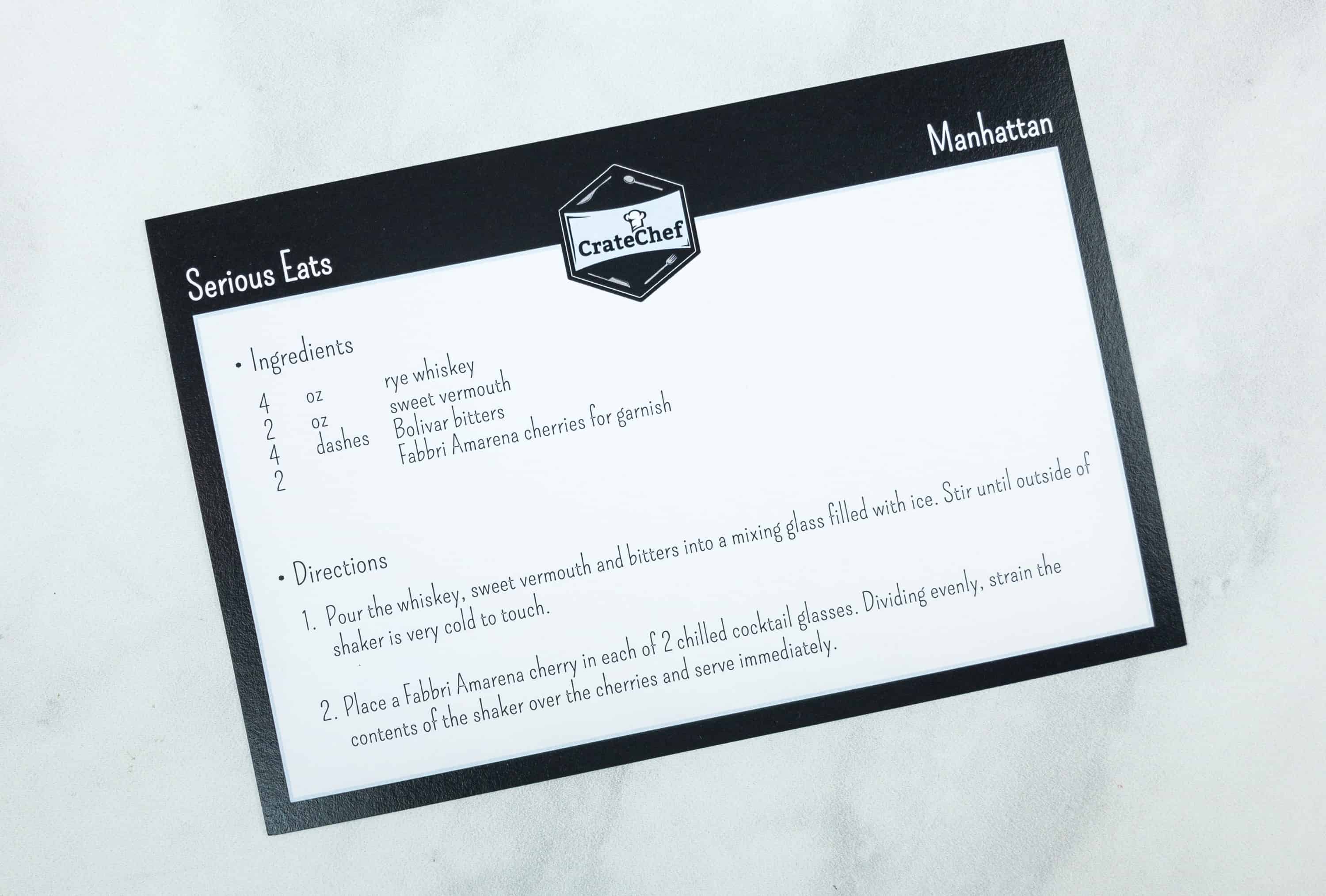 They provided a recipe for a classic Manhattan using the Bolivar bitters and a special garnish from our box.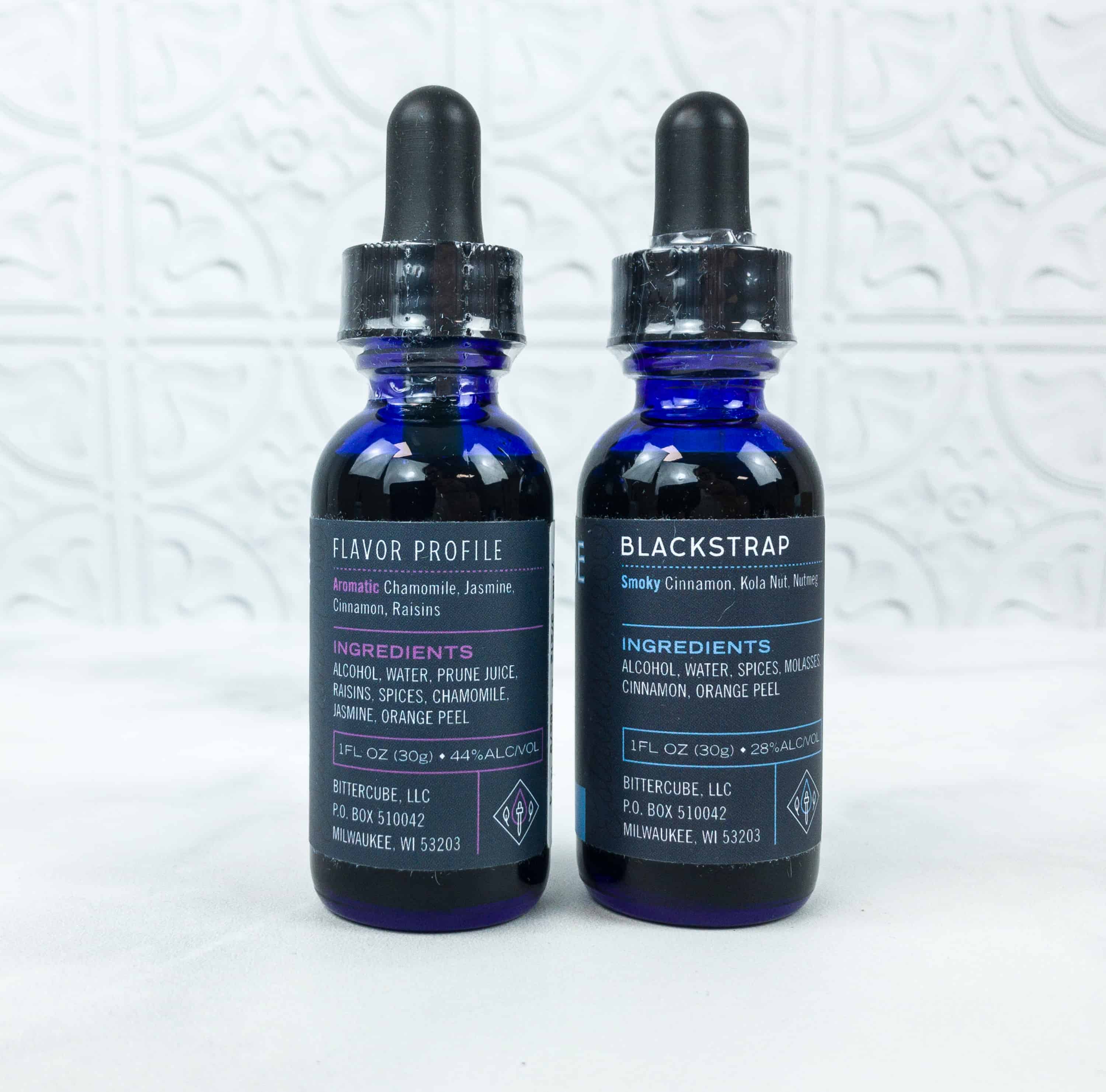 These bitters add depth and complexity to any cocktail. Bolivar is floral and aromatic, while Blackstrap is smoky and slightly spicy.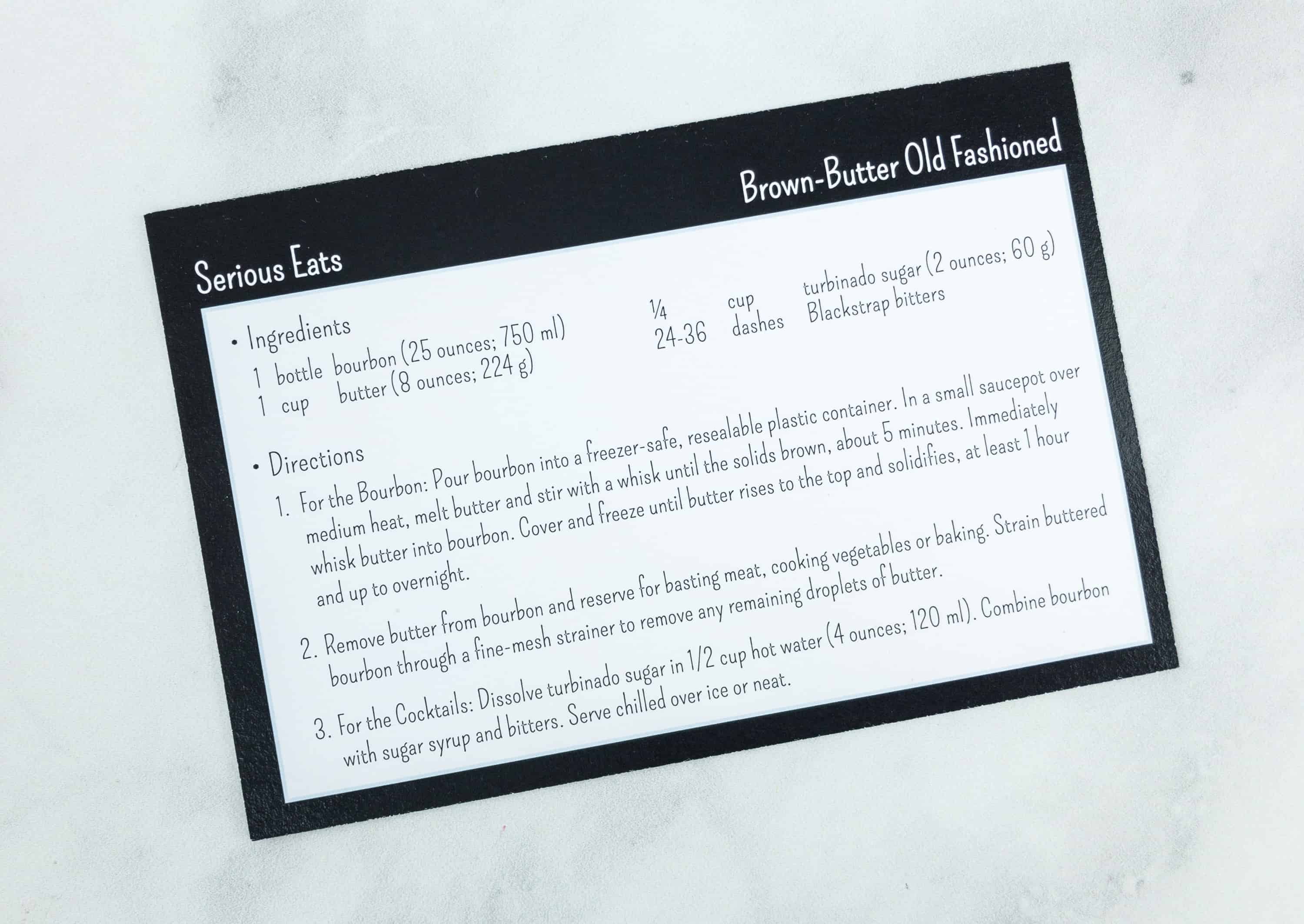 For a cocktail that uses the Blackstrap Bitters, they gave us a recipe for a Brown-Butter Old Fashioned. This one is made in a big batch, and you actually retrieve the butter from the cooled beverage and can use it for imparting awesome flavor to roast meats, veggies, or even baked goods!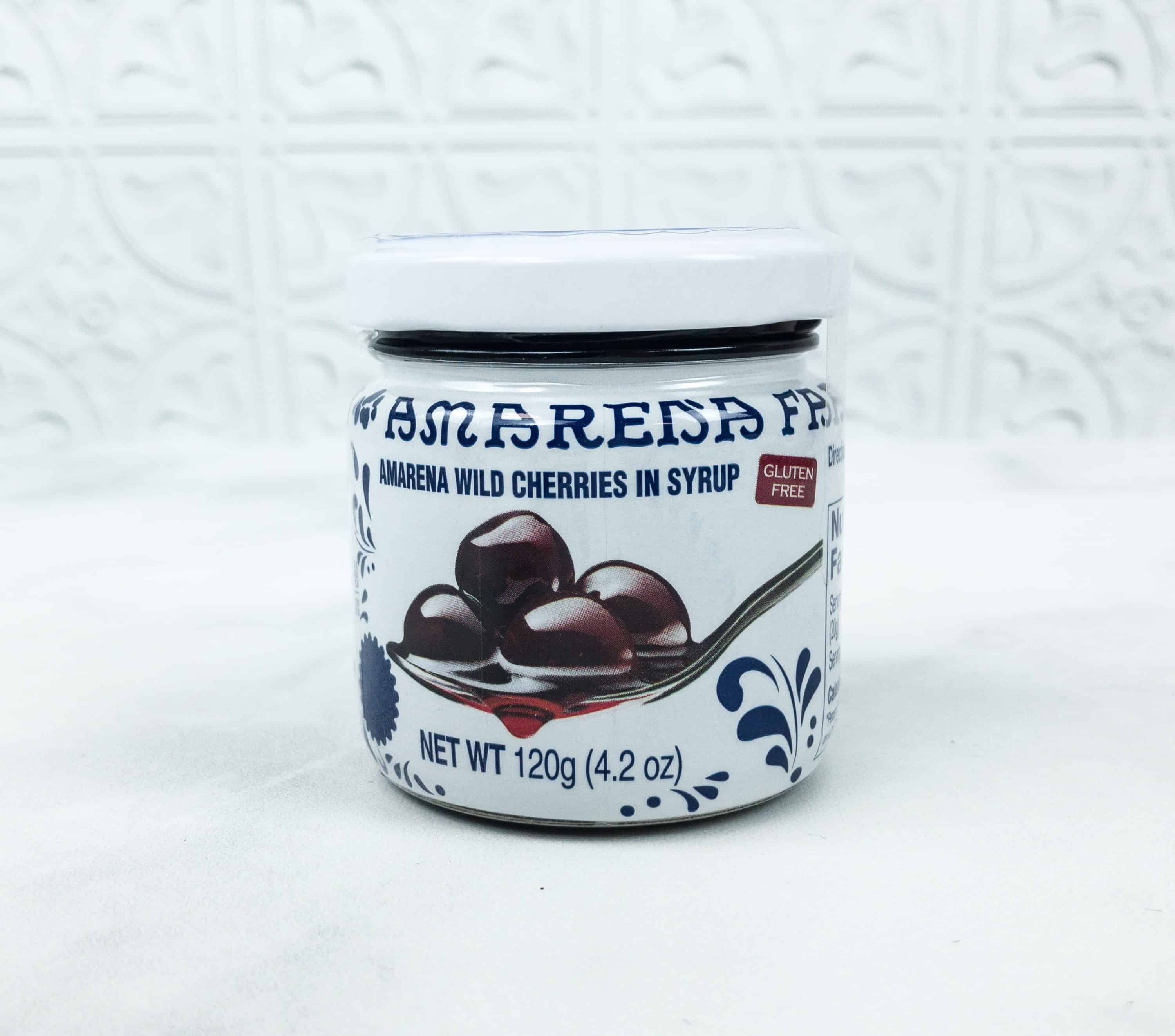 Fabbri Amarena Wild Cherries In Syrup ($5.49) Perfect for garnishing, these intensely flavorful Amarena cherries are deep red Italian treasures. They taste sweet and slightly bitter at the same time. They'd be great on top of cakes and ice cream, and they also go well on cocktails and even on a glass of seltzer. We are warned that, once we start using these in our cocktails, we'll never settle for a standard maraschino again!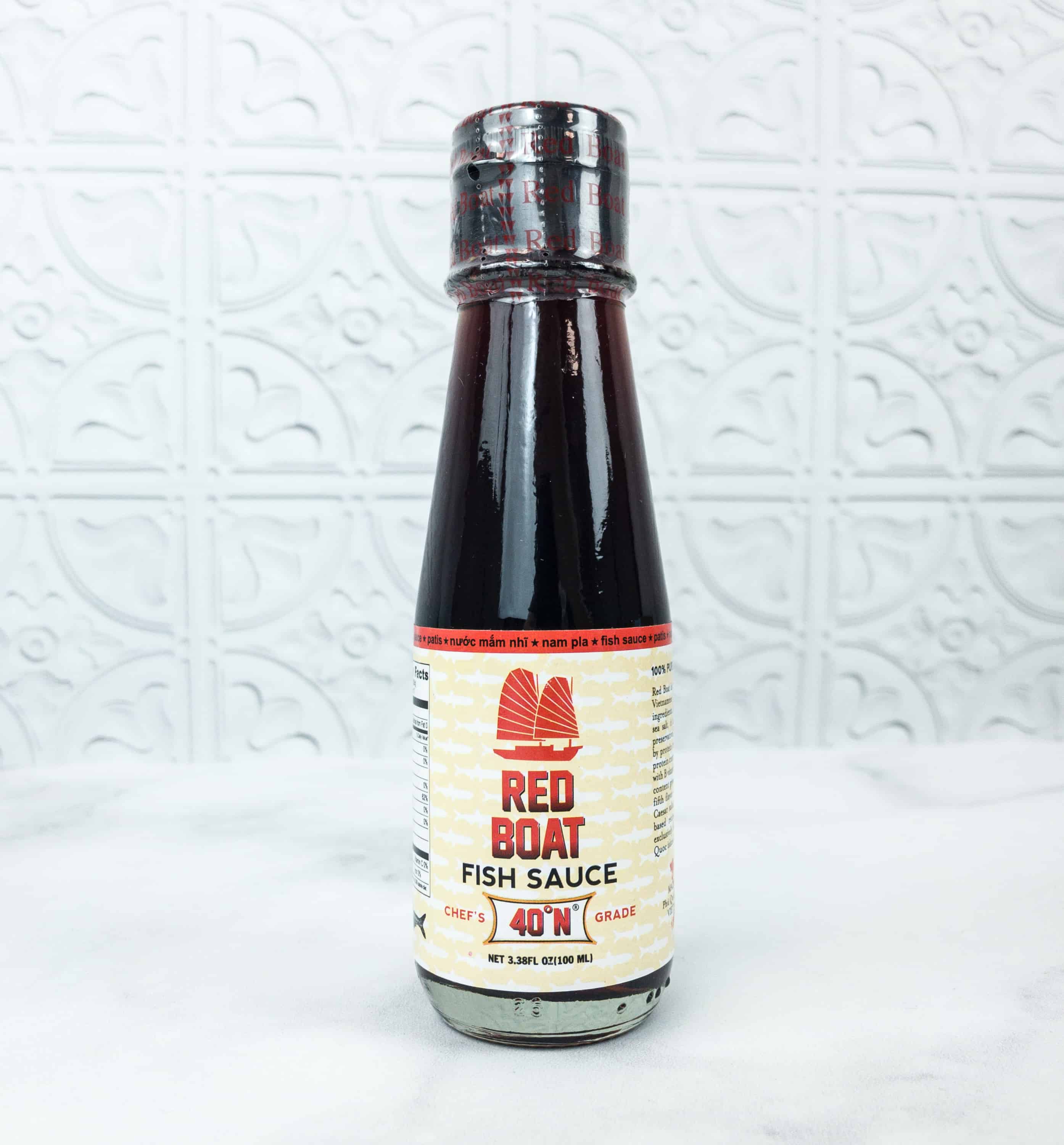 Red Boat Fish Sauce ($3.24) Serious Eats Chief Culinary Consultant suggests the use of this versatile fish sauce to add depth and complexity of flavor to a variety of dishes.
Here's a recipe card on how to make Paleo Sriracha using the Red Boat Fish Sauce, which can last up to a week when kept inside the fridge.
It's made of 100% pure first press extra virgin Phu Quoc fish sauce from Vietnam.  They use traditional and chemical-free fermentation method to produce this clean and smooth sauce. I thought the educational tidbit on the back of the bottle was cool — apparently fish sauce is graded by protein content, with this brand having the highest.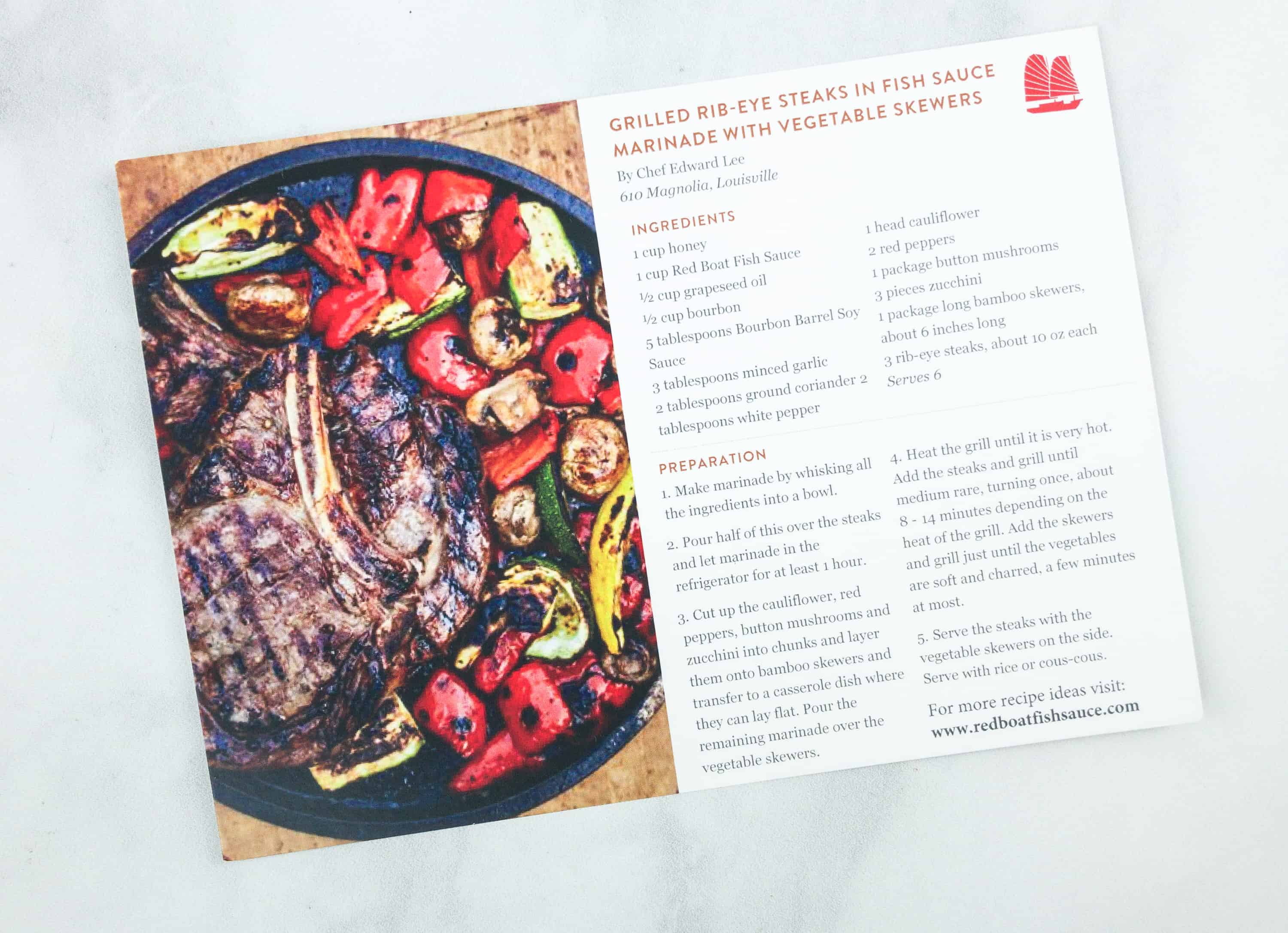 You can also make grilled rib-eye steak more delicious by using this fish sauce as a marinade. You have to be a little brave to try it, but when used in proper proportion, a good splash of fish sauce can really transform a sauce or marinade without making it "fishy." It is an incredibly ingredient that could really use a bit of rebranding in the West.
Pecan Shop Natives Native Halves ($8) Stella Parks, Serious Eats' Pastry Wizard, picked this pack of wild pecans, which are not planted in orchards but grow wild in Texas.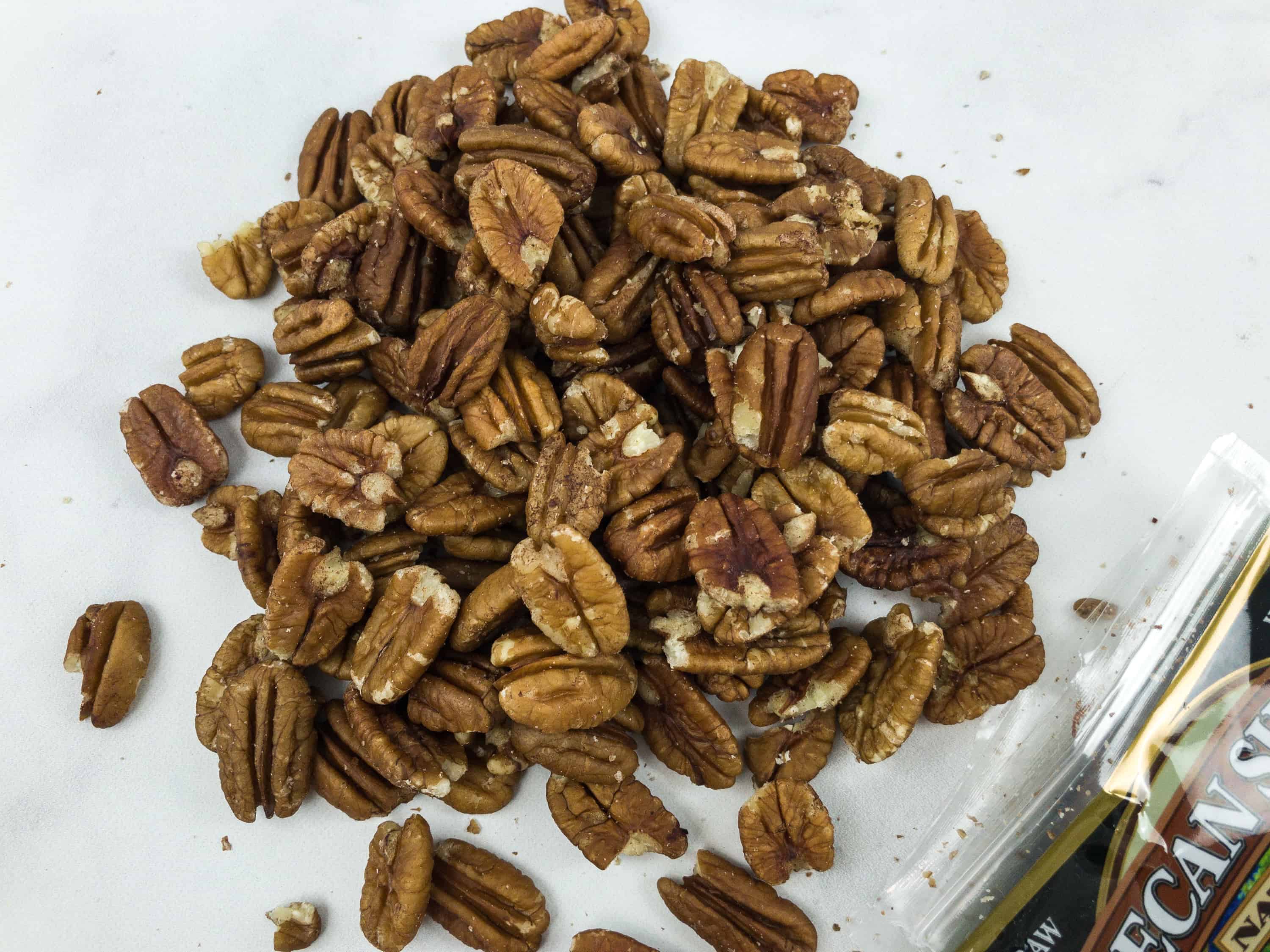 They say everything is bigger in Texas, but these must be the exception that prove the rule — these tasty little pecan halves are smaller than typical commercial varieties, but they also have a much more enjoyable flavor. Cured to bring out their best flavor, the pecans were shipped in halves for best longevity and freshness.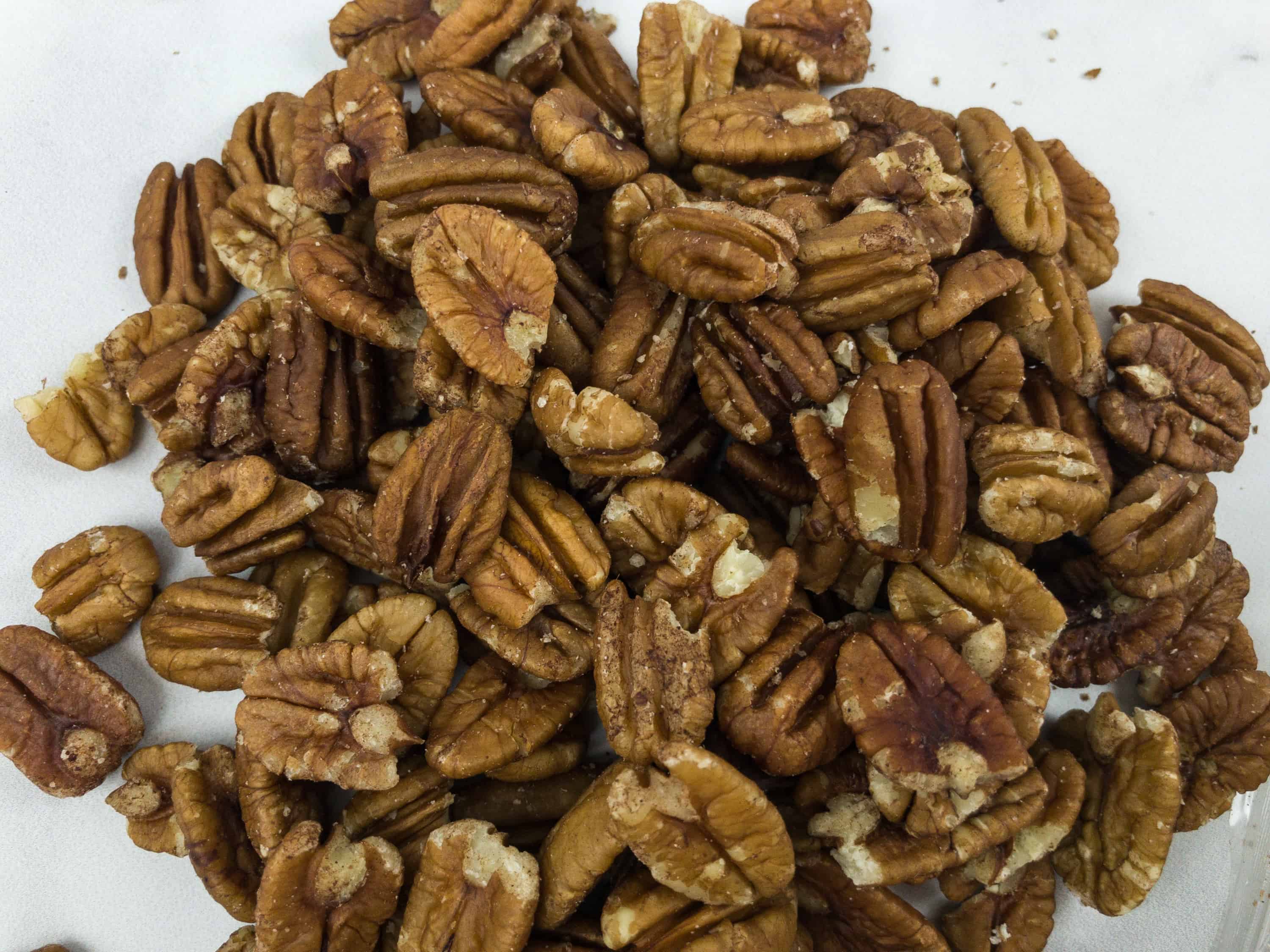 Pecans are a really useful nut to have around for use in Holiday dishes. This bag might be able to stretch as a pie-topper, but it certainly has enough for a great stuffing or sweet potato casserole topper.
ThermoWorks ThermoPop ($34) Monitoring the temperature while you're cooking is essential to ensure that your dishes are thoroughly cooked. Daniel Gritzer, Serious Eats Managing Culinary Director, suggests the use of ThermoWorks kitchen thermometers. And for this crate, they included the brand's ThermoPop! This is super helpful when dealing with roast meats, and it's an absolute essential for any kind of candy making.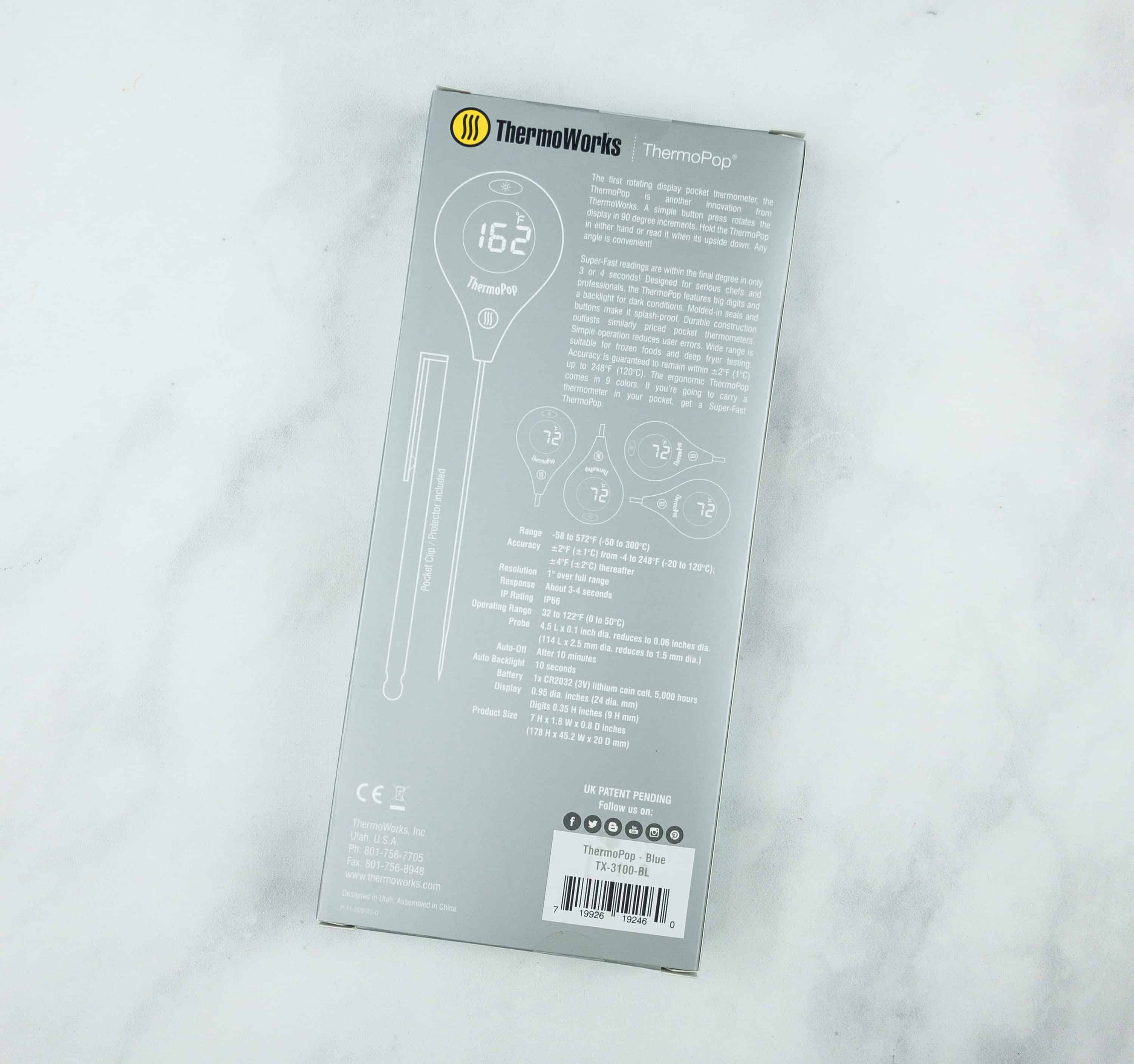 It is the first rotating display pocket thermometer.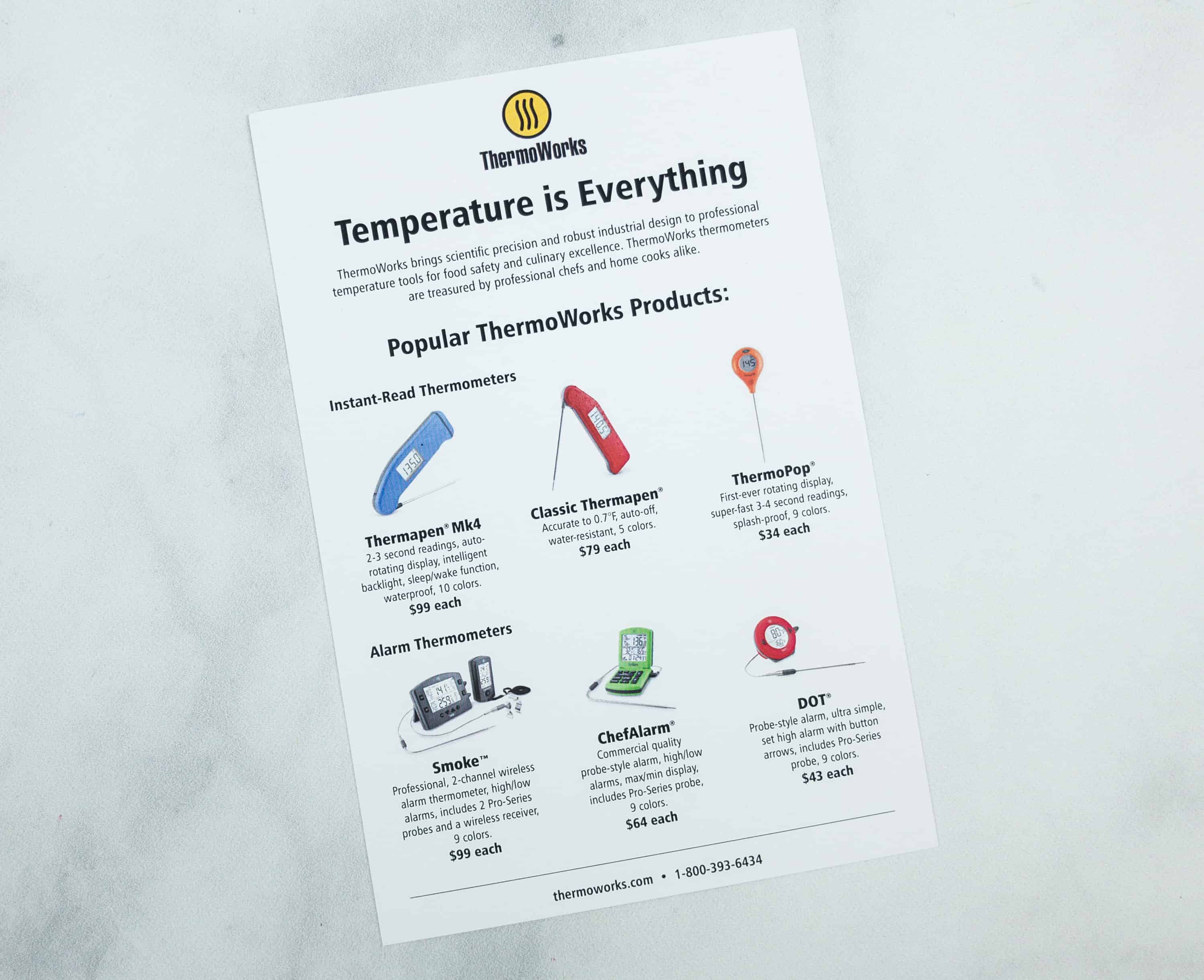 ThermoWorks has a wide variety of kitchen thermometers.
Aside from the thermometer and the pen-like cover, the package also came with a thermometer instructions guide, which shows the item specifications.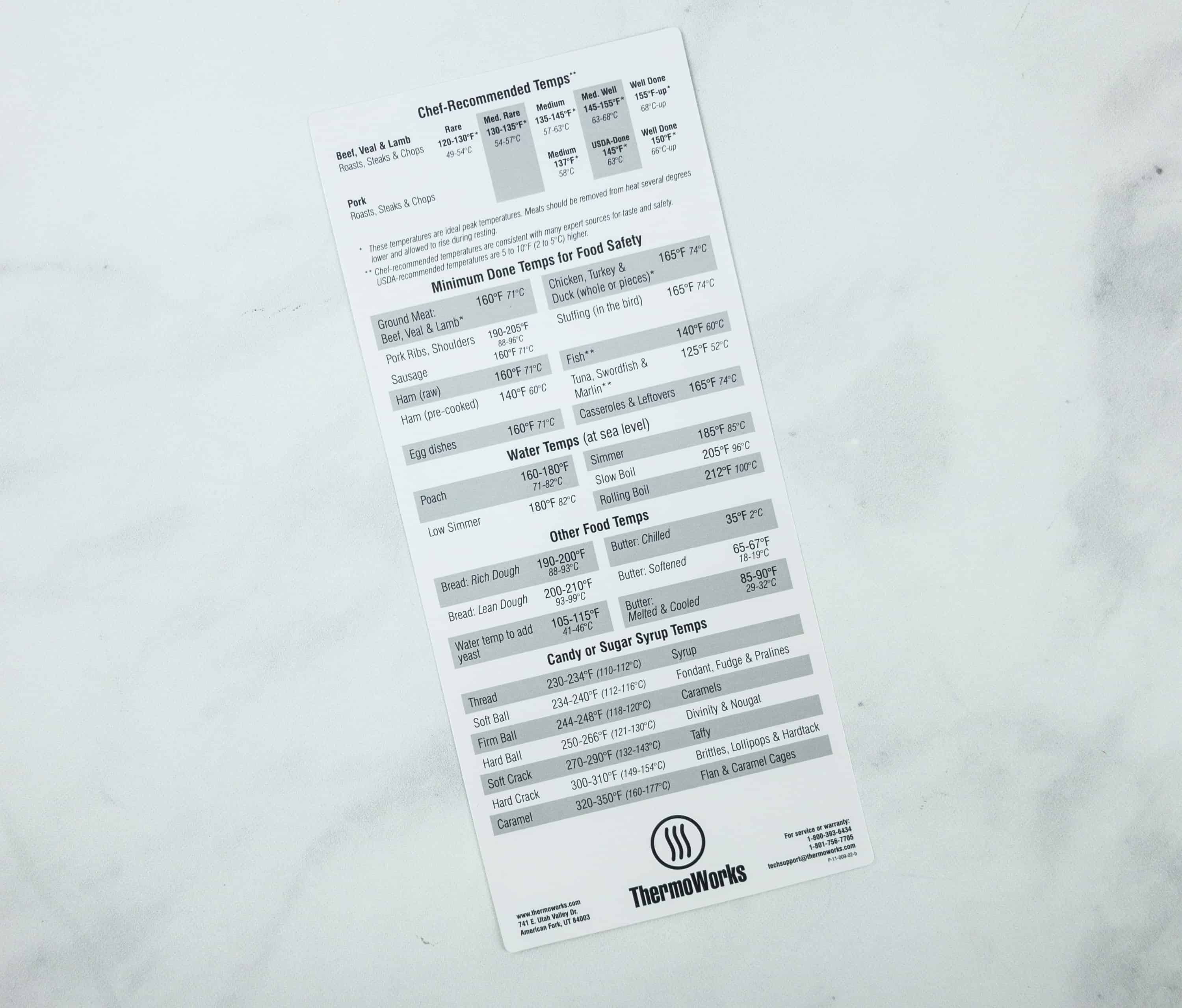 The back of the guide lists the recommended temps for certain foods.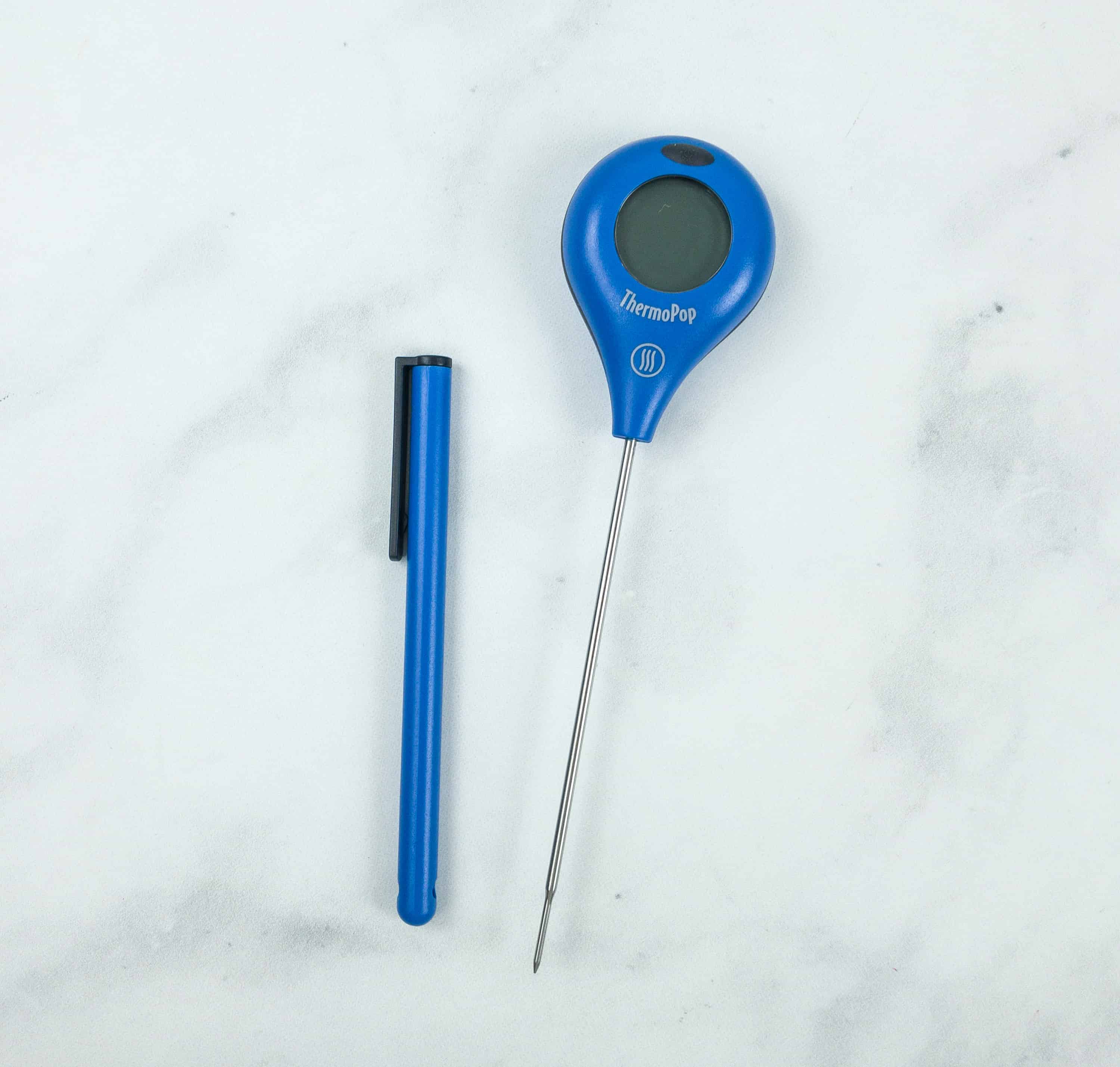 The ThermoPop can read temperatures in only 3 to 4 seconds.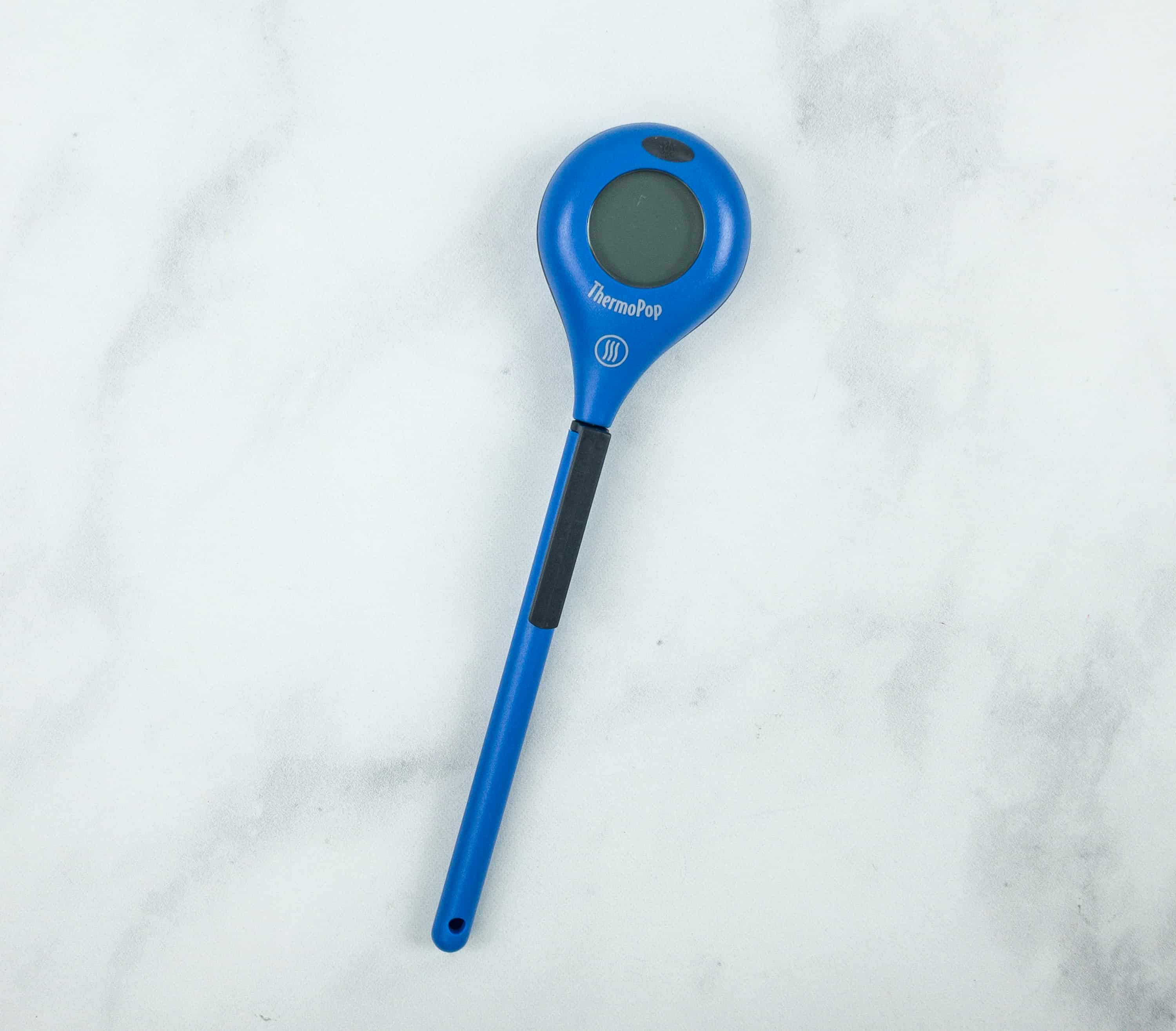 It features big digits and has a backlight for dark conditions. It is also splash-proof, as the buttons and seals are molded-in. The pen-like case lets you carry it safely in your pocket without risking a fatal injury!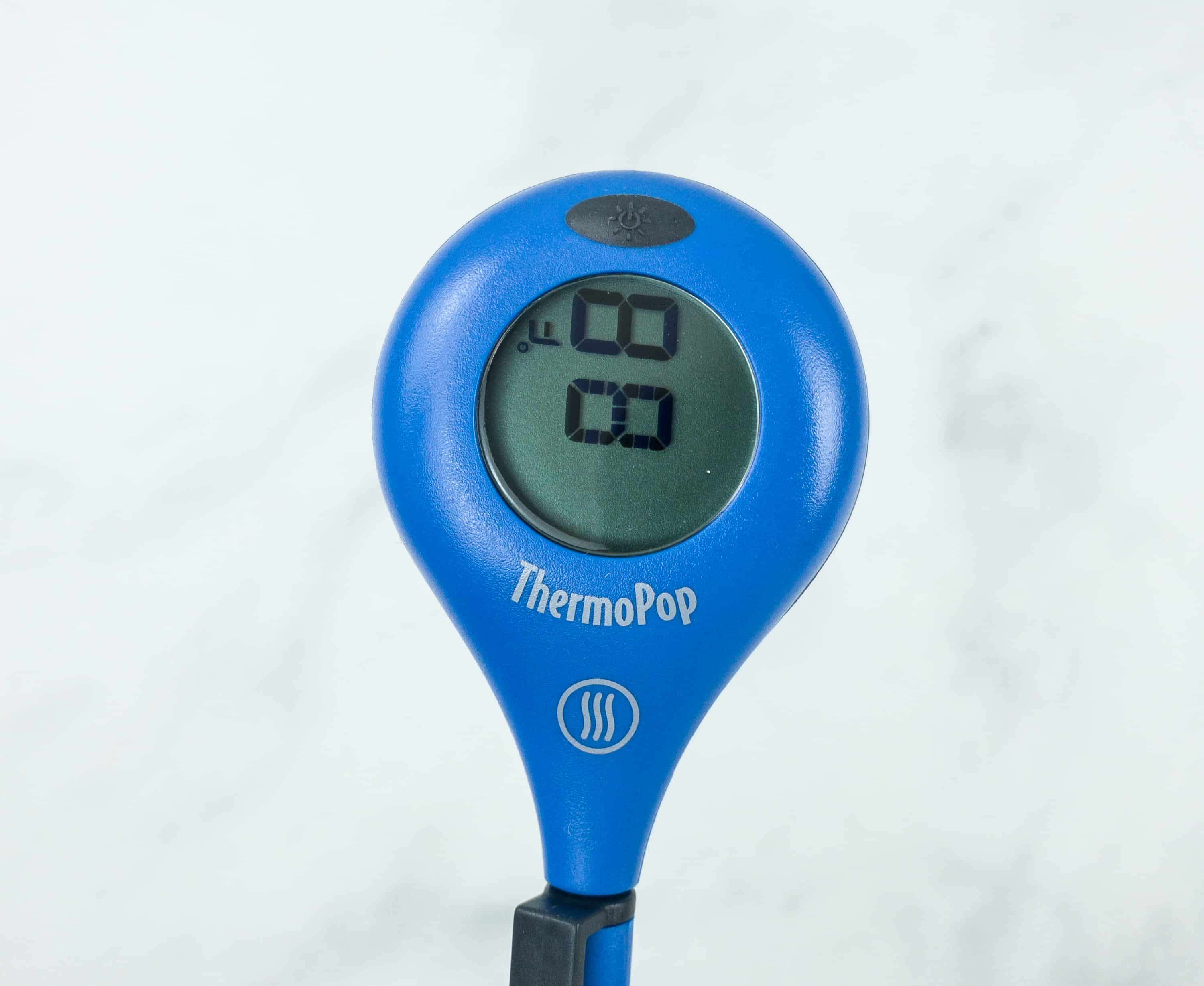 The power/backlight button of the thermometer is located at the top of the display screen.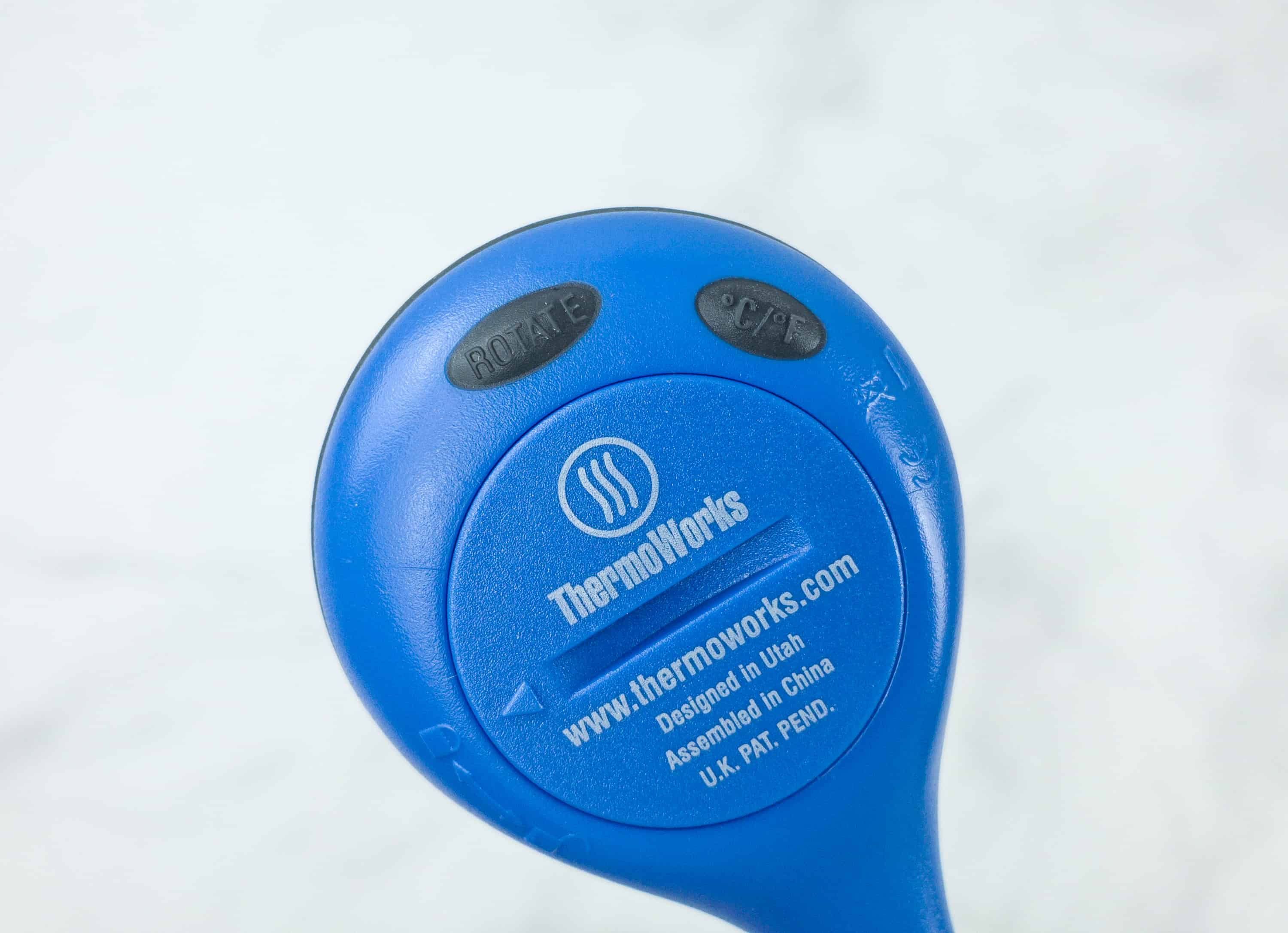 The button at the back that says "rotate" rotates the display in 90-degree increments. Another button you can find is the temperature unit button (°C/°F) so you can select or switch to your desired unit.
You can also hold the ThermoPop in either hand or read it when it's upside down as it can be used in any angle conveniently. The off-center display is a little unconventional, but it allows 360 degree rotation of the display.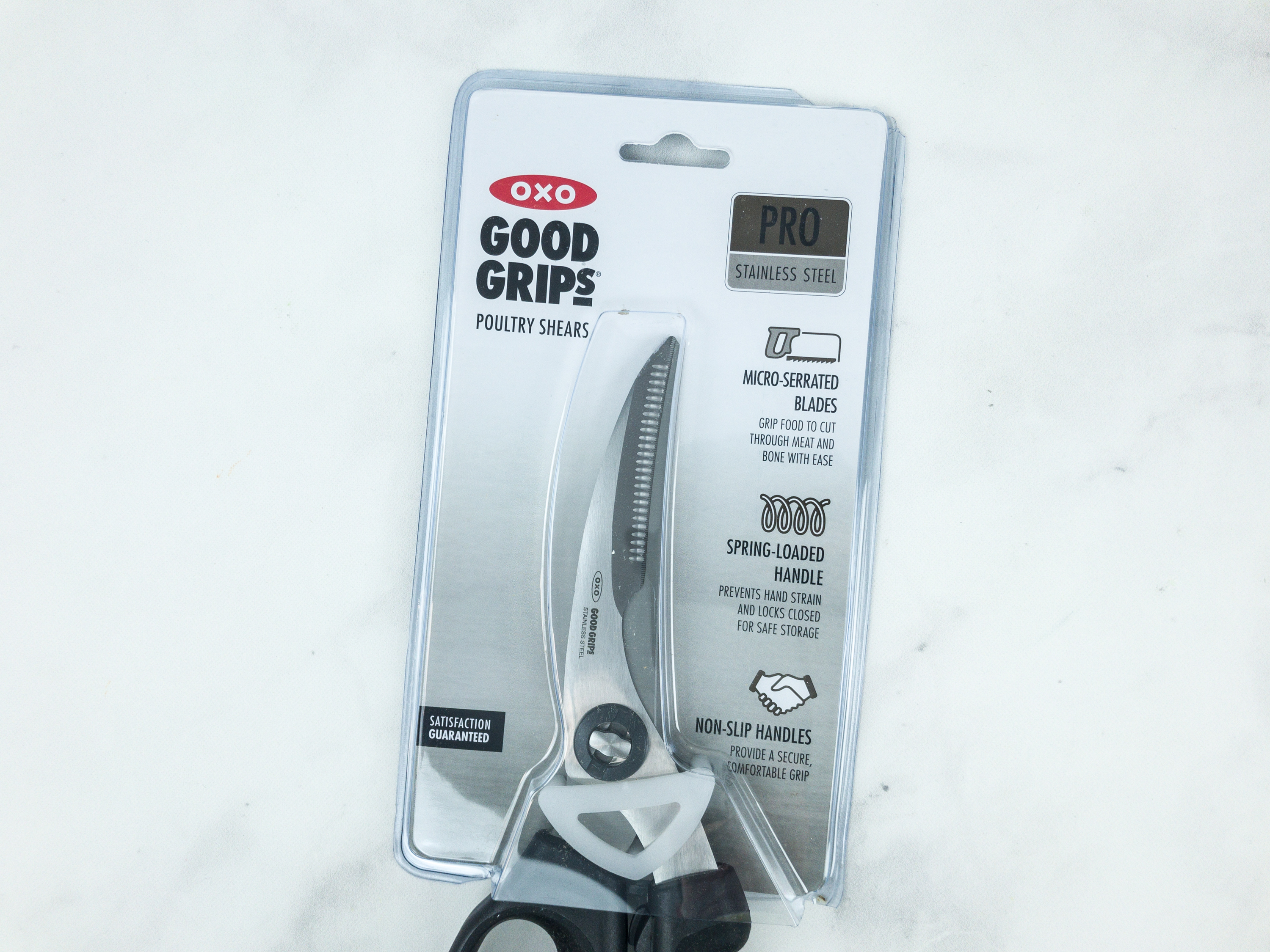 OXO Good Grips Poultry Shears ($24.95) Another recommended item from the Culinary Team is this set of poultry shears!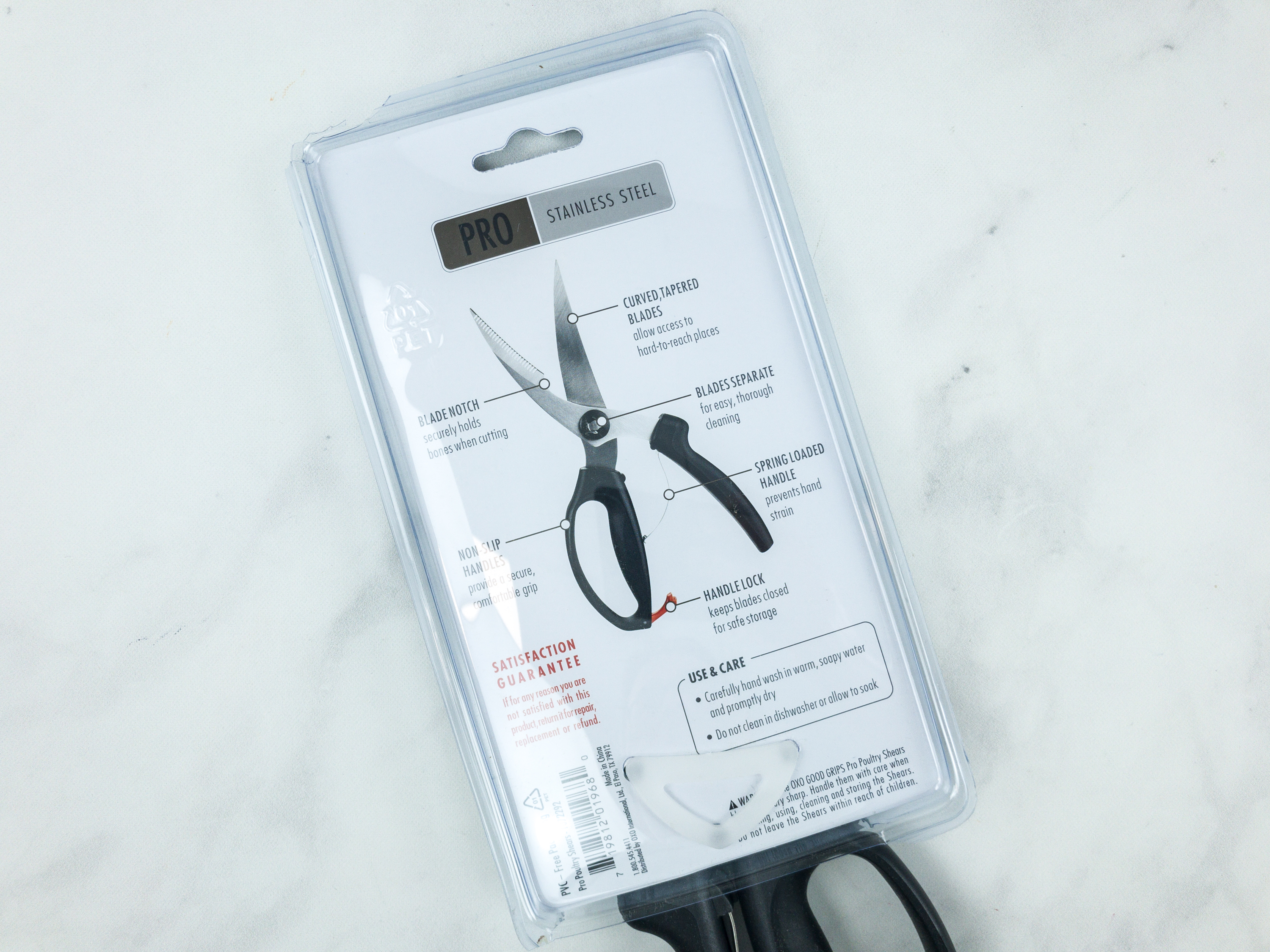 The back of the package shows the item specifications, its parts, and uses. The blades separate for thorough cleaning.
The tool has sharp, stainless-steel tapered blades, which can also access hard-to-reach places. This is the perfect tool for preparing the spatchcocked turkey recipe!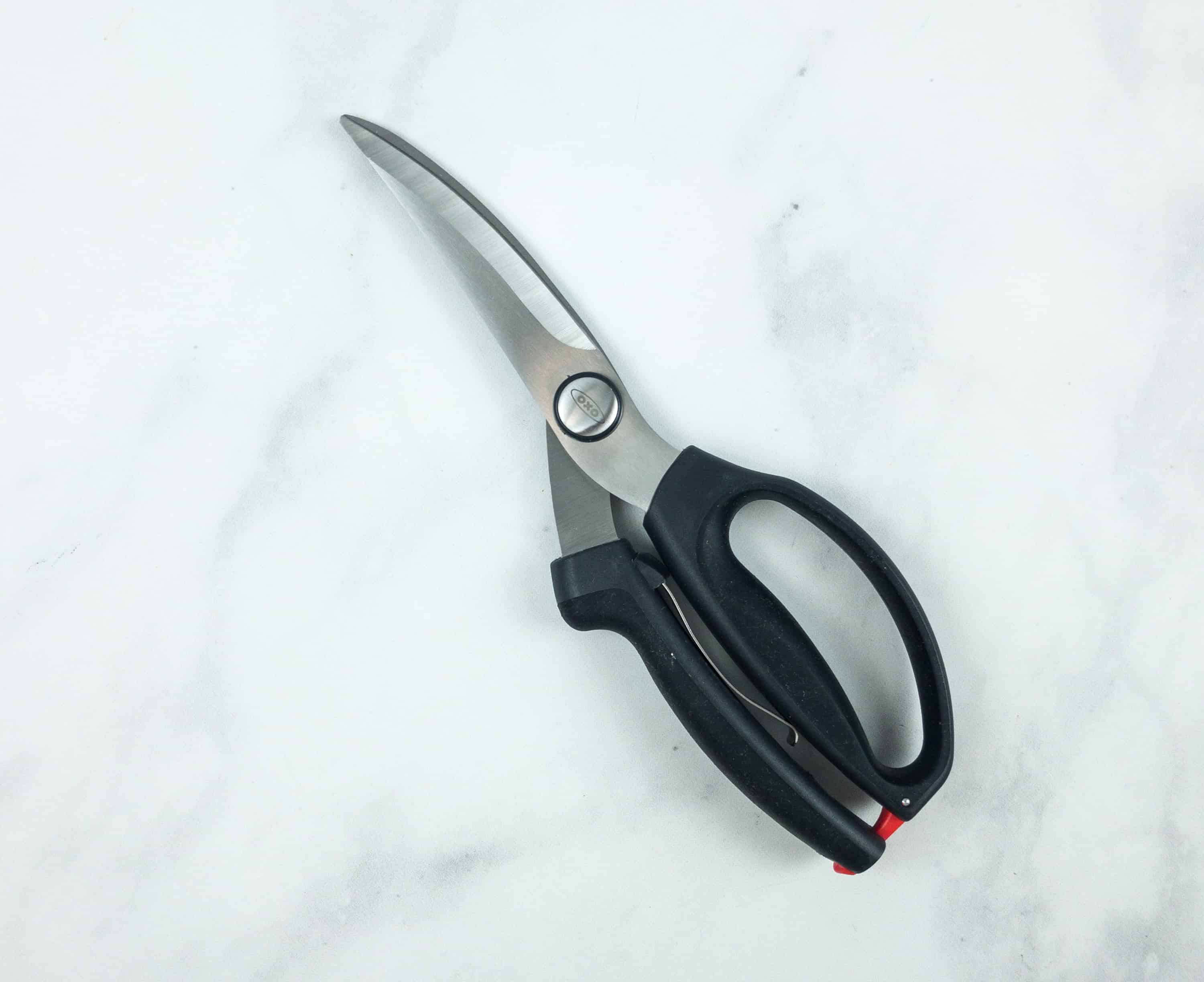 The handle loop and bolster prevent the hands from slipping forward, so you can have a good grip while using the shears.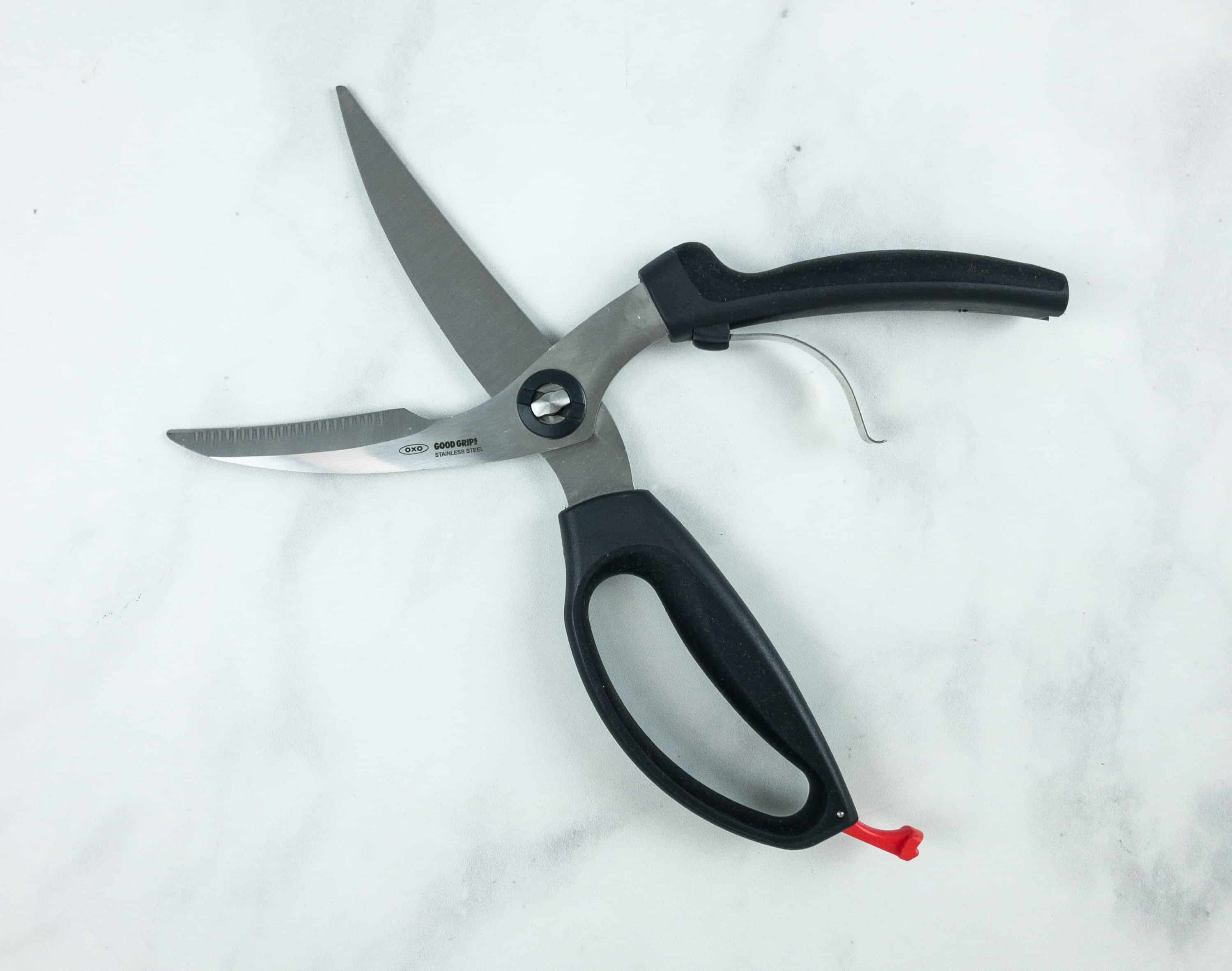 The spring-action of the handle helps you easily open the shears to lessen strain on your hands. This is a quality piece of kitchen equipment.
Crate Chef is a fun subscription for anyone who spends time in the kitchen. The products they send are of the highest quality and are recommended by well-known chefs. This batch of stuff was all ideal for the upcoming Holiday preparations! They include some recipes that use items and ingredients provided in the box, so you are never stuck with an ingredient that has no purpose. I definitely love the ThermoPop and the poultry shears, as our current kitchen thermometer looks too much like a spaceship control panel and was commandeered by our kids. I love the drink recipes, too — I can't wait to put the Bitters wild cherries to good use! With great items and thoughtful curation, this subscription is ideal for any foodie and for those who love experimenting in the kitchen!
What did CrateChef inspire you to cook?