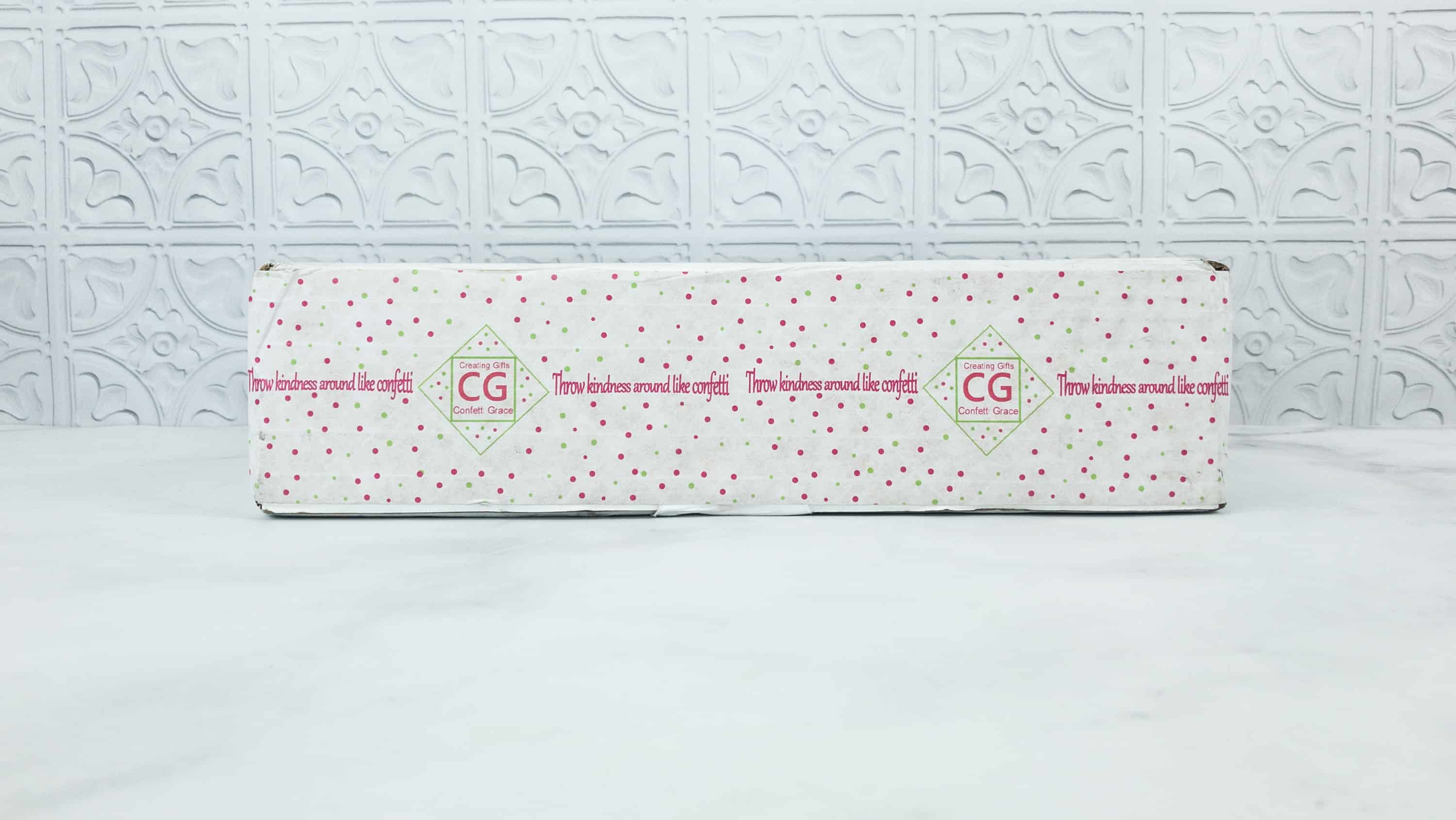 Confetti Grace is a monthly subscription craft box that is good for kids 8 years and above as well as adults. For only $28.95, you can get a craft box that is filled with two DIY projects that you can build with your child. The idea behind here is to get to give one and keep one so you will be able to spread some happiness around you.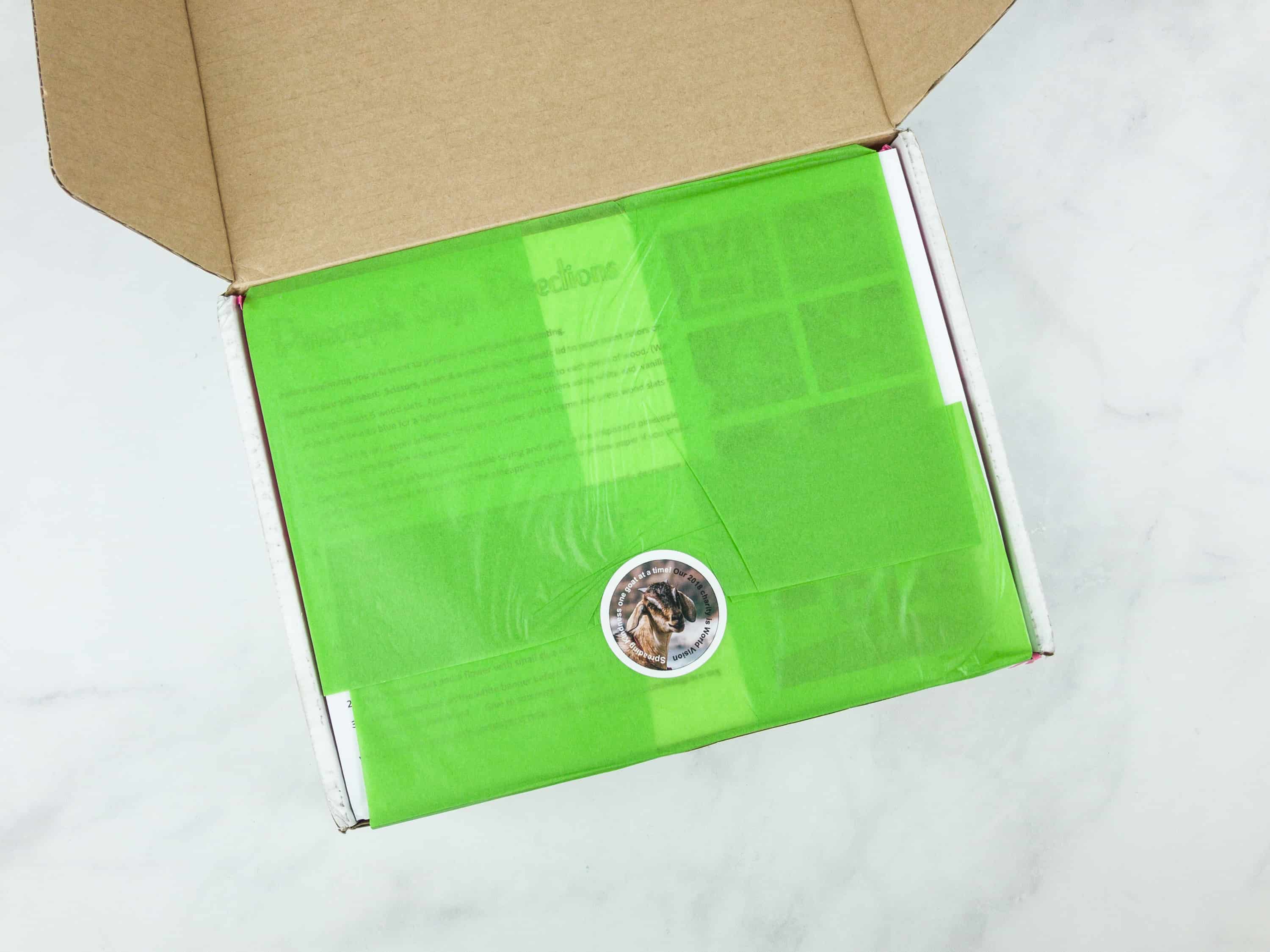 DEAL: Get $5 off on your first box! Use coupon code CONFETTI$5.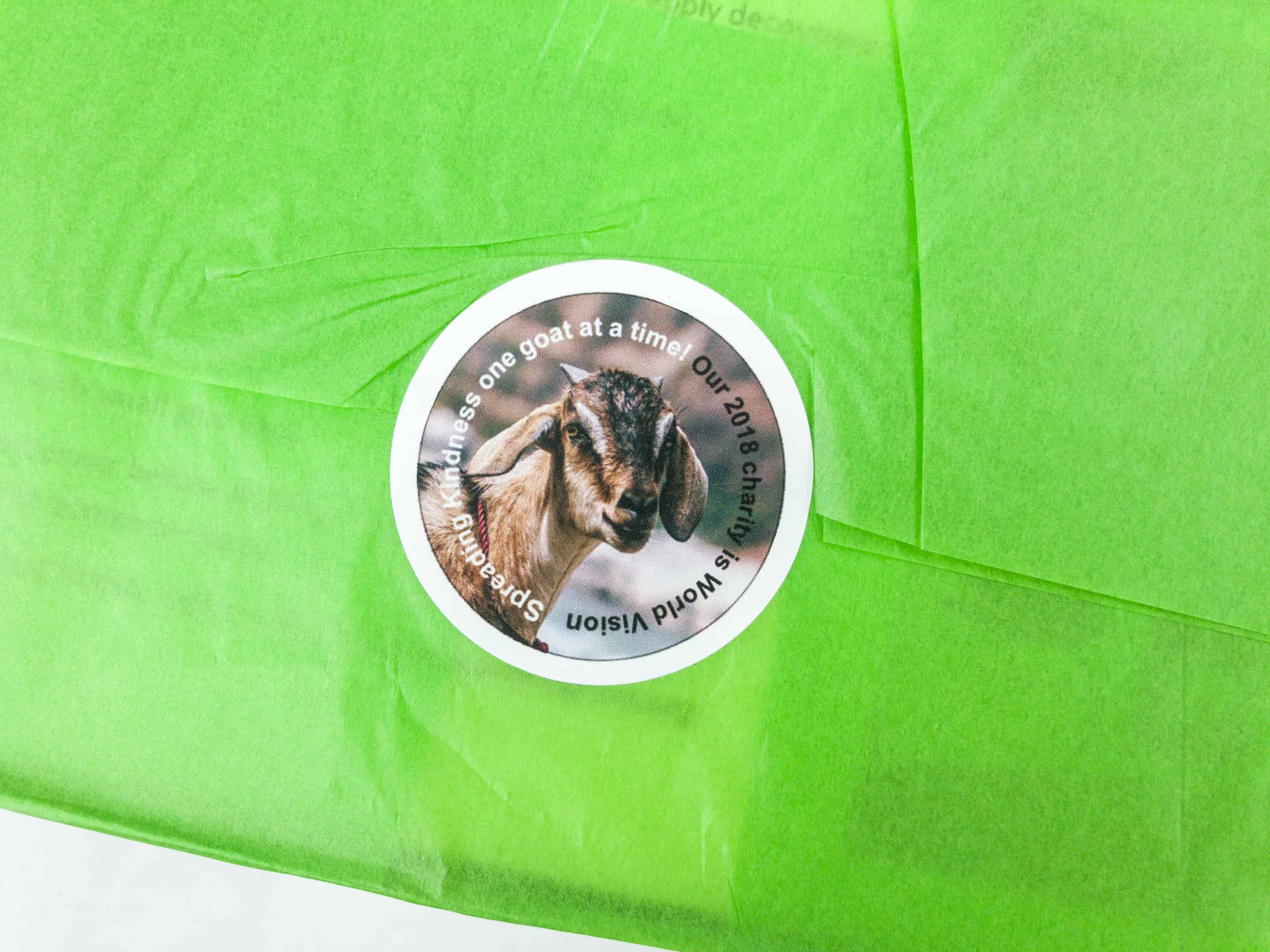 The items were covered with green tissue paper and sealed with a cute sticker that shows that they are supporting World Vision this month.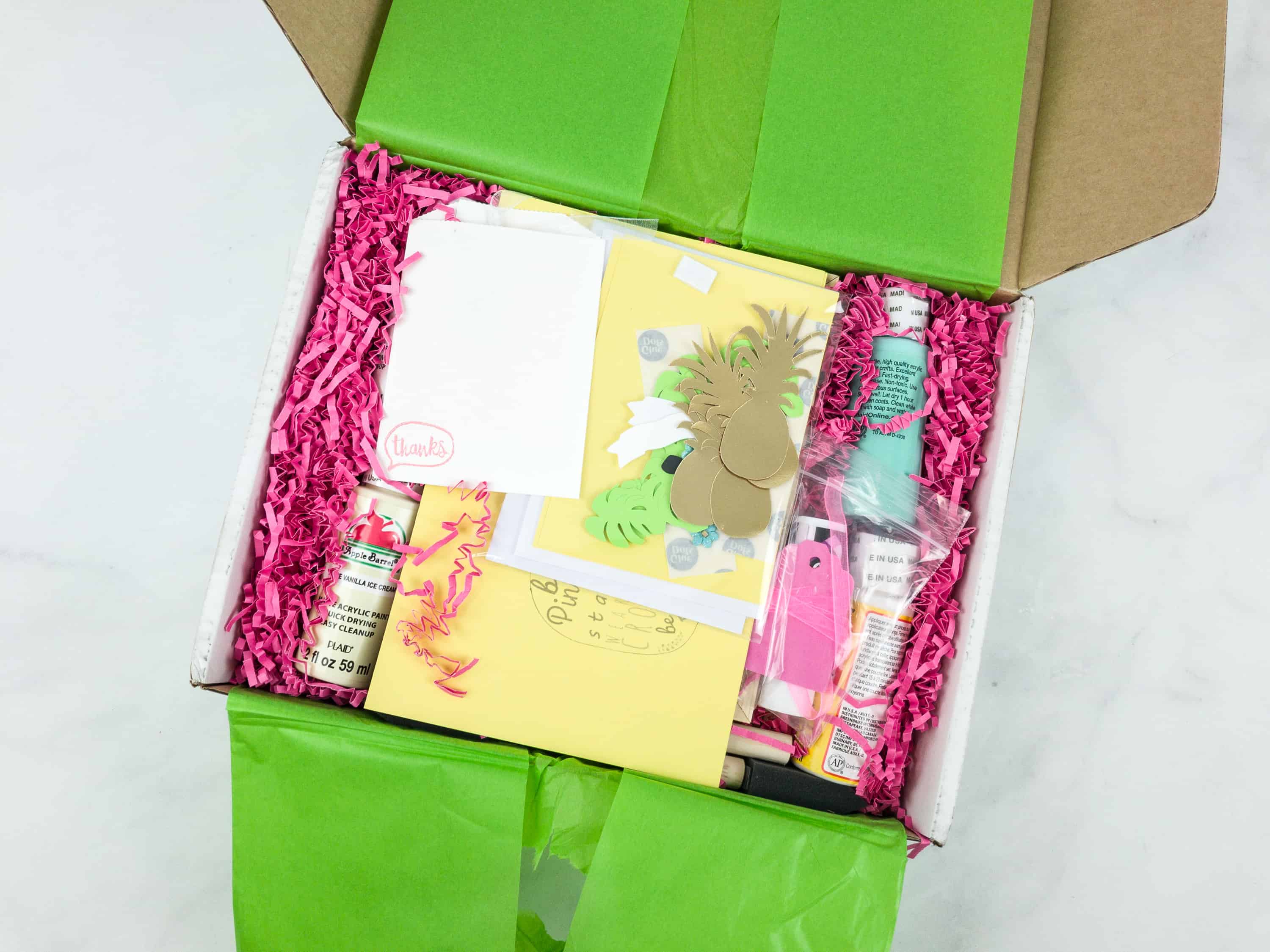 All the items are neatly packed inside the box! Time for some DIY projects!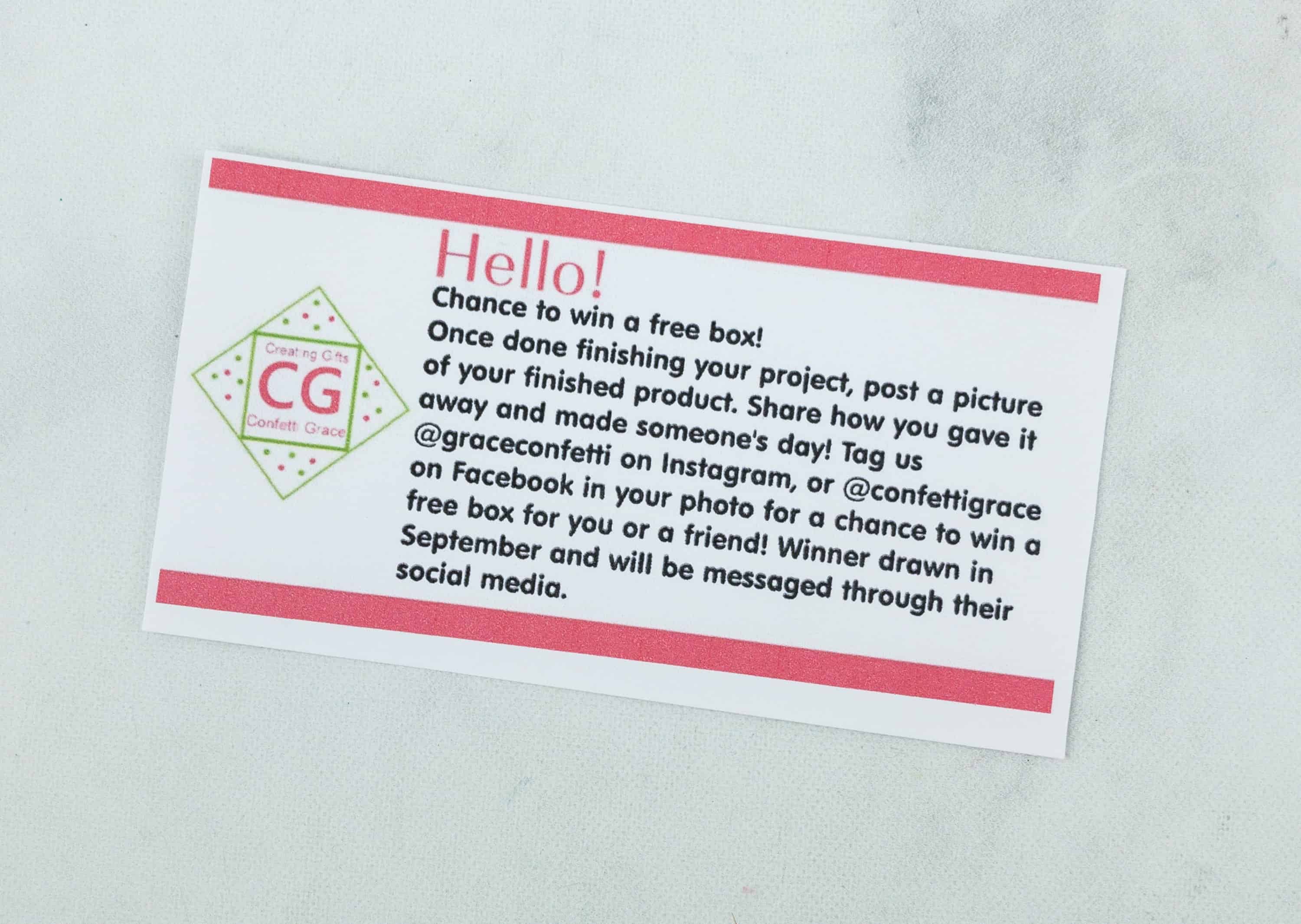 There's a card that encourages subscribers to post their finished product online for a chance to win a free box from Confetti Grace.
This month we're making a Pineapple Sign and a Golden Pineapple Greeting Card!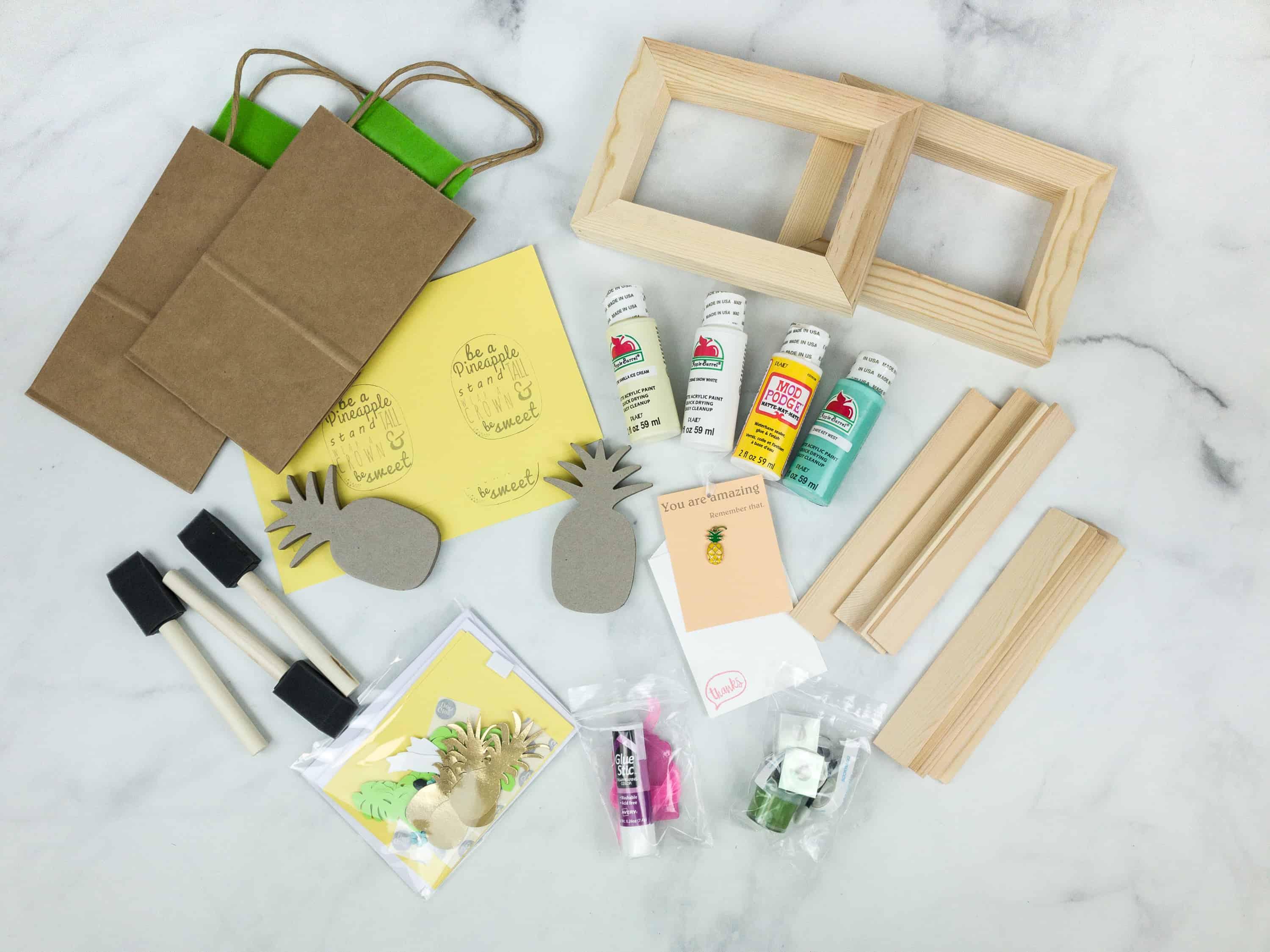 Everything in my box!
Included in the box is a guide to writing a letter to veterans or other heroes, which I think is a great idea. Thanking them for their service for the country can mean a lot to them and their families too. An envelope and a letter paper is also provided.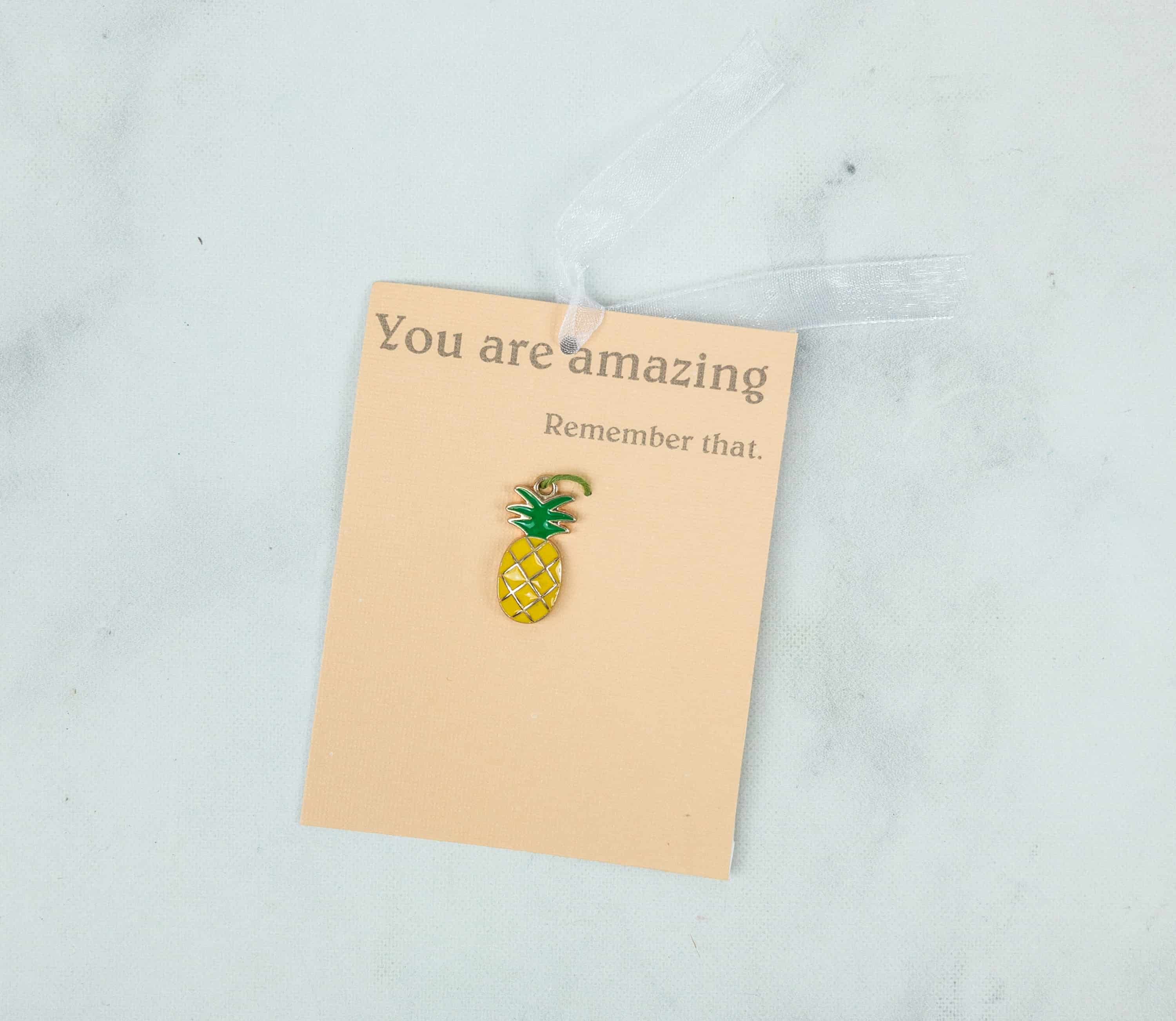 Another bonus item is this cute pineapple charm.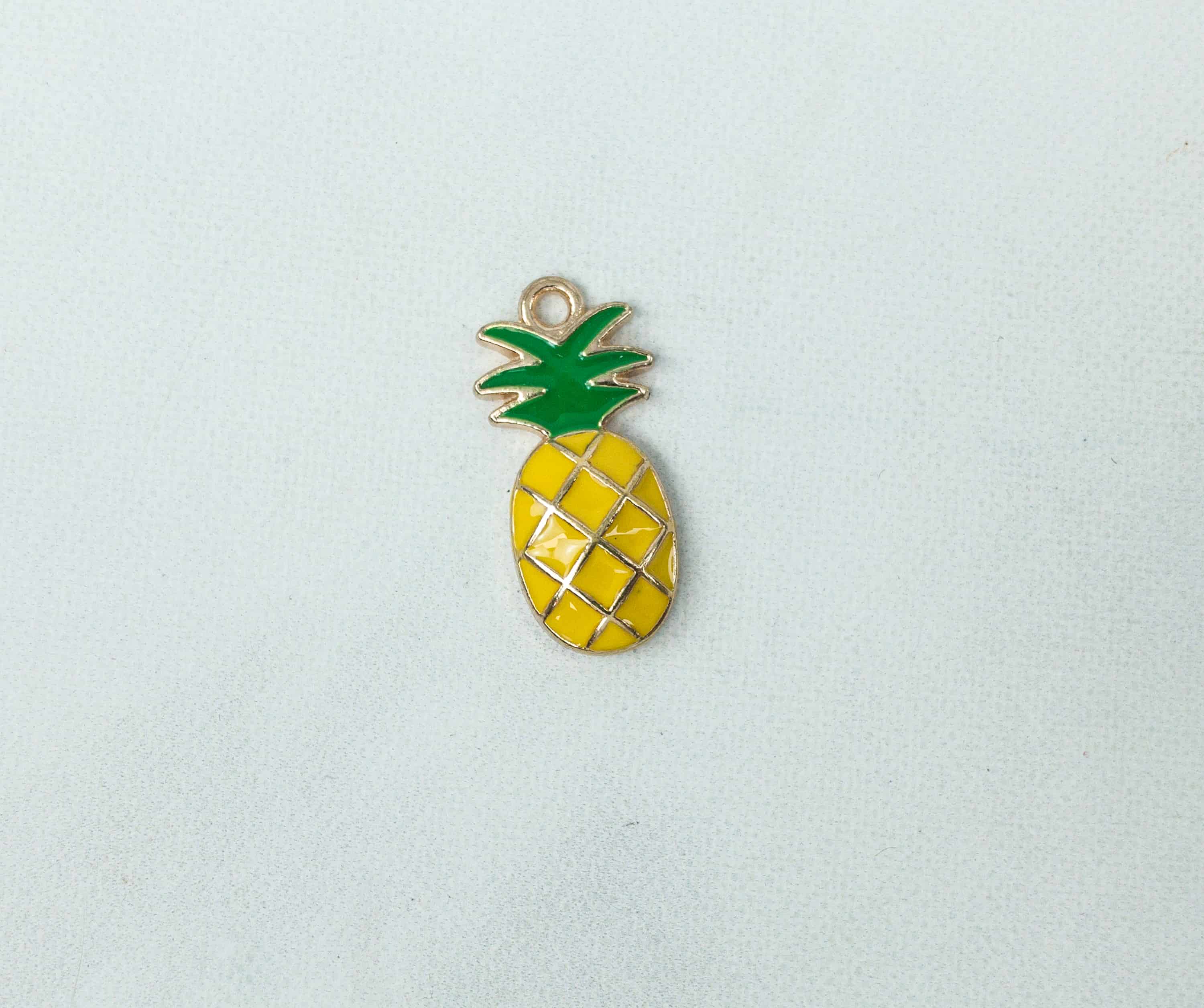 It's an enamel charm. I love the details on it!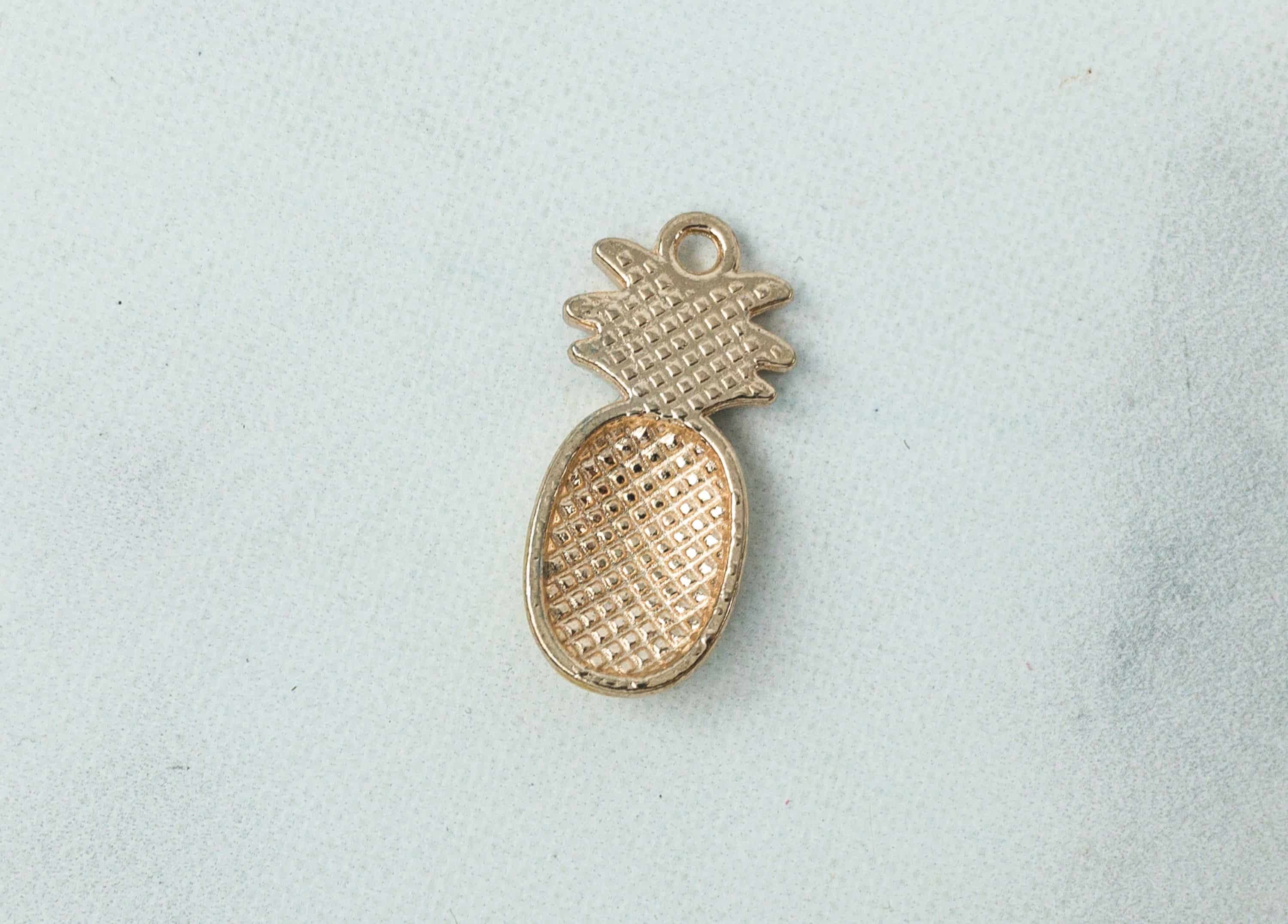 You can tell that you have received a good quality charm not just from the front but from the back as well.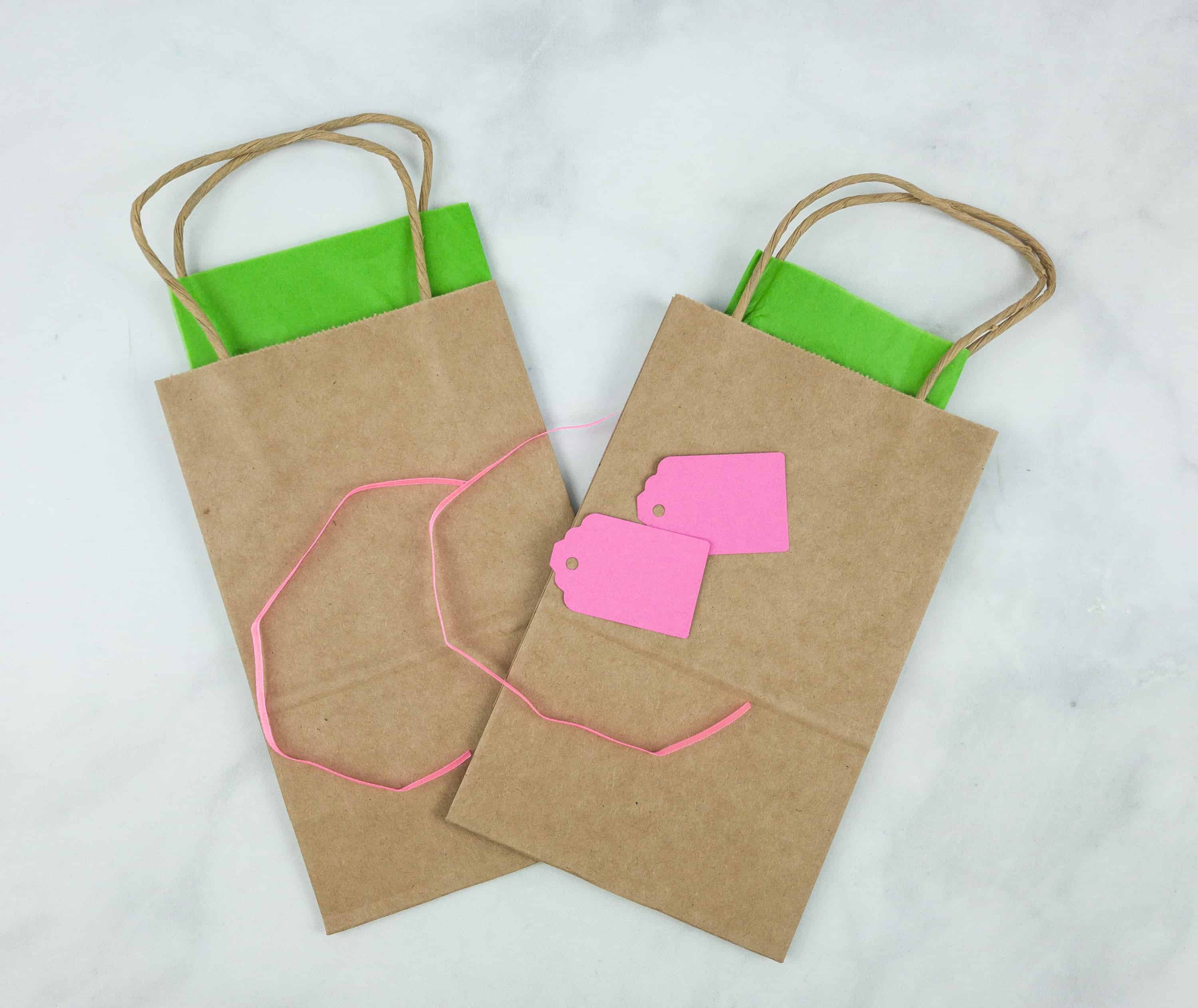 There are two paper bags that were included in this set along with their pink tags. They do come in handy when preparing your gifts.
You can dress up the paper bags too if you like. I like the complementing colors of green, brown, and pink here.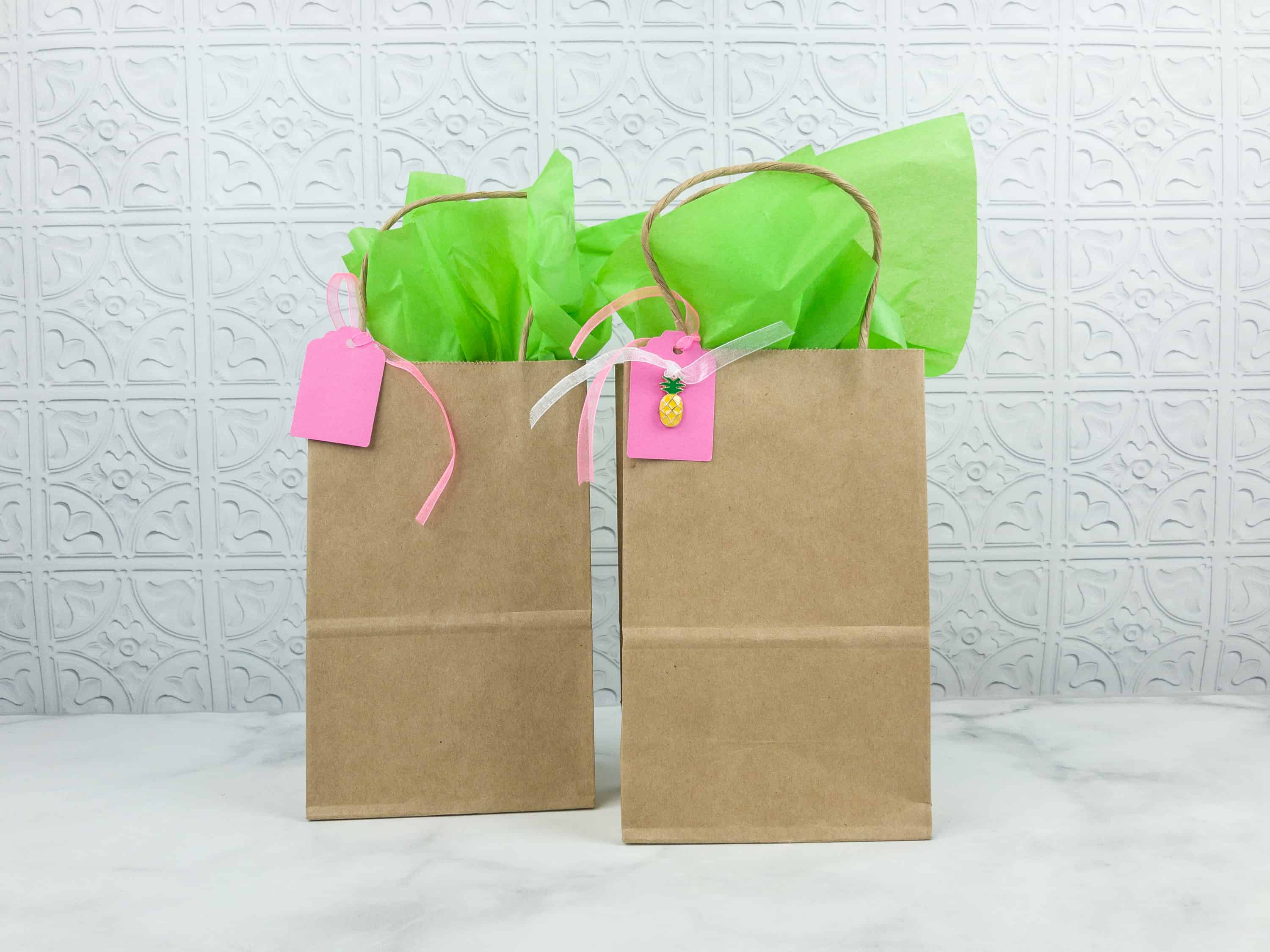 As you can see, these bags are ready and waiting to house your personally made gifts! I can't wait to get started! I added the pineapple charm to one just for fun!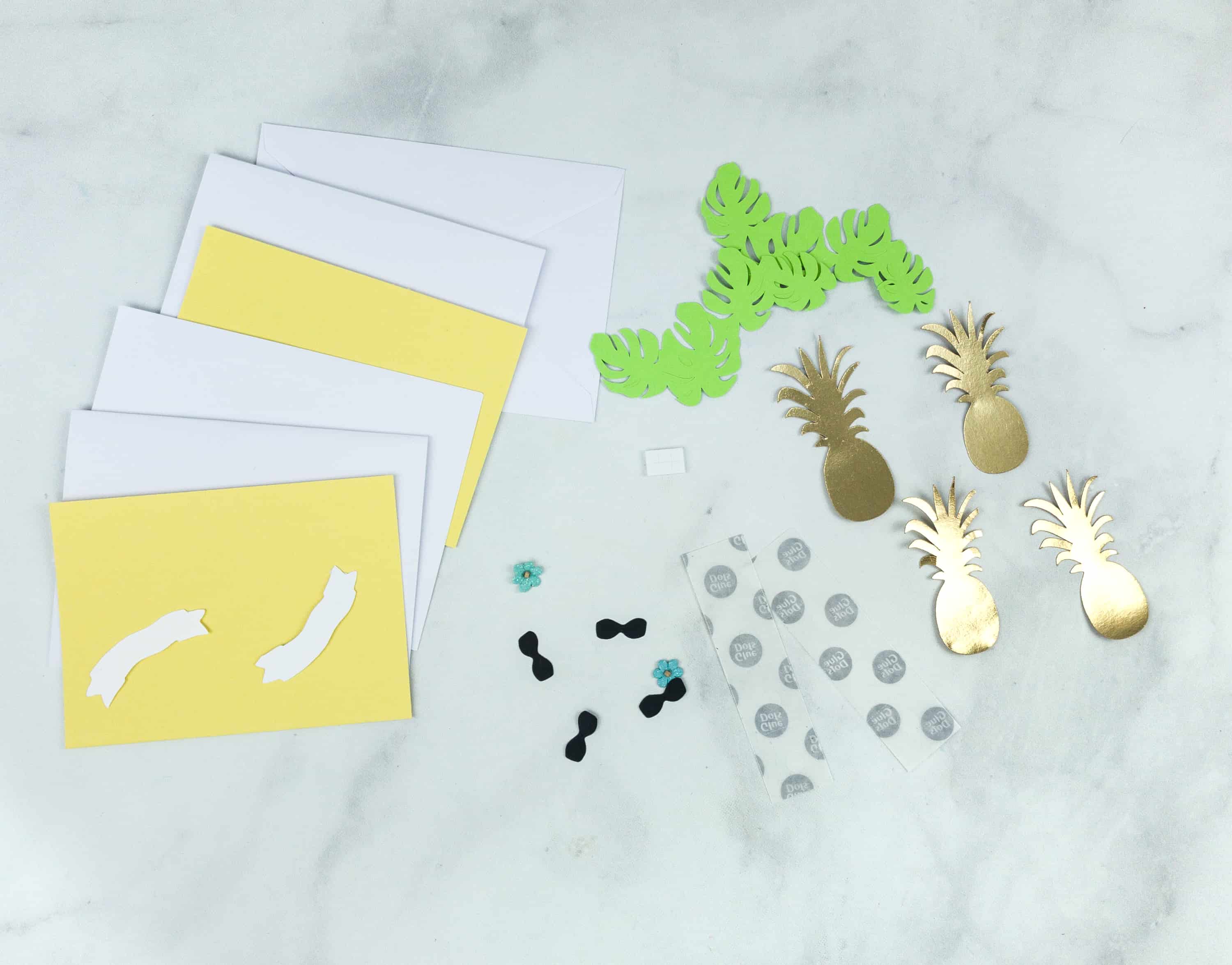 Golden Pineapple Card. These are all the items we need for making a pineapple themed card.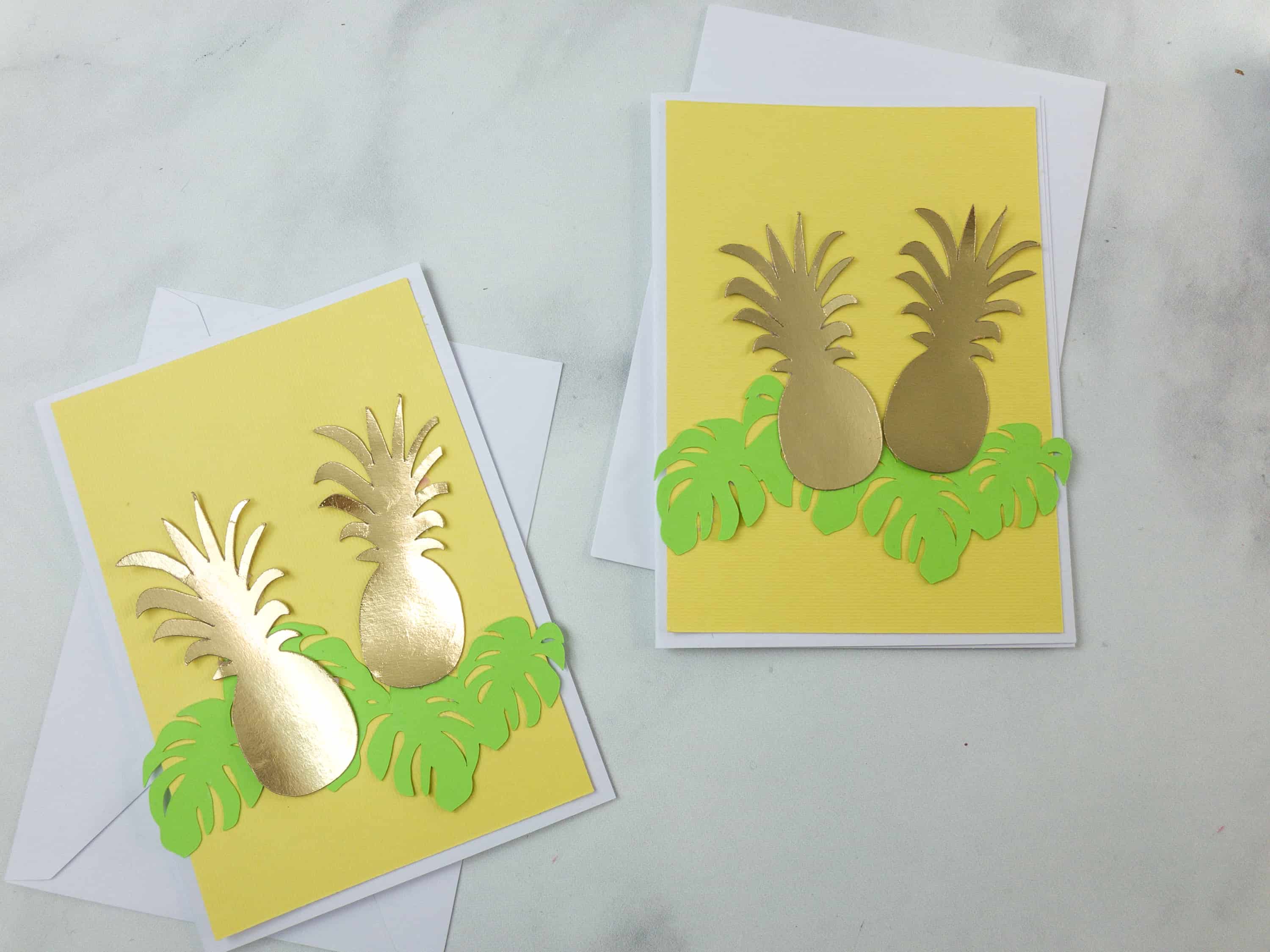 First, we attached the yellow paper to the card and then glued the gold colored pineapples and green leaves on it.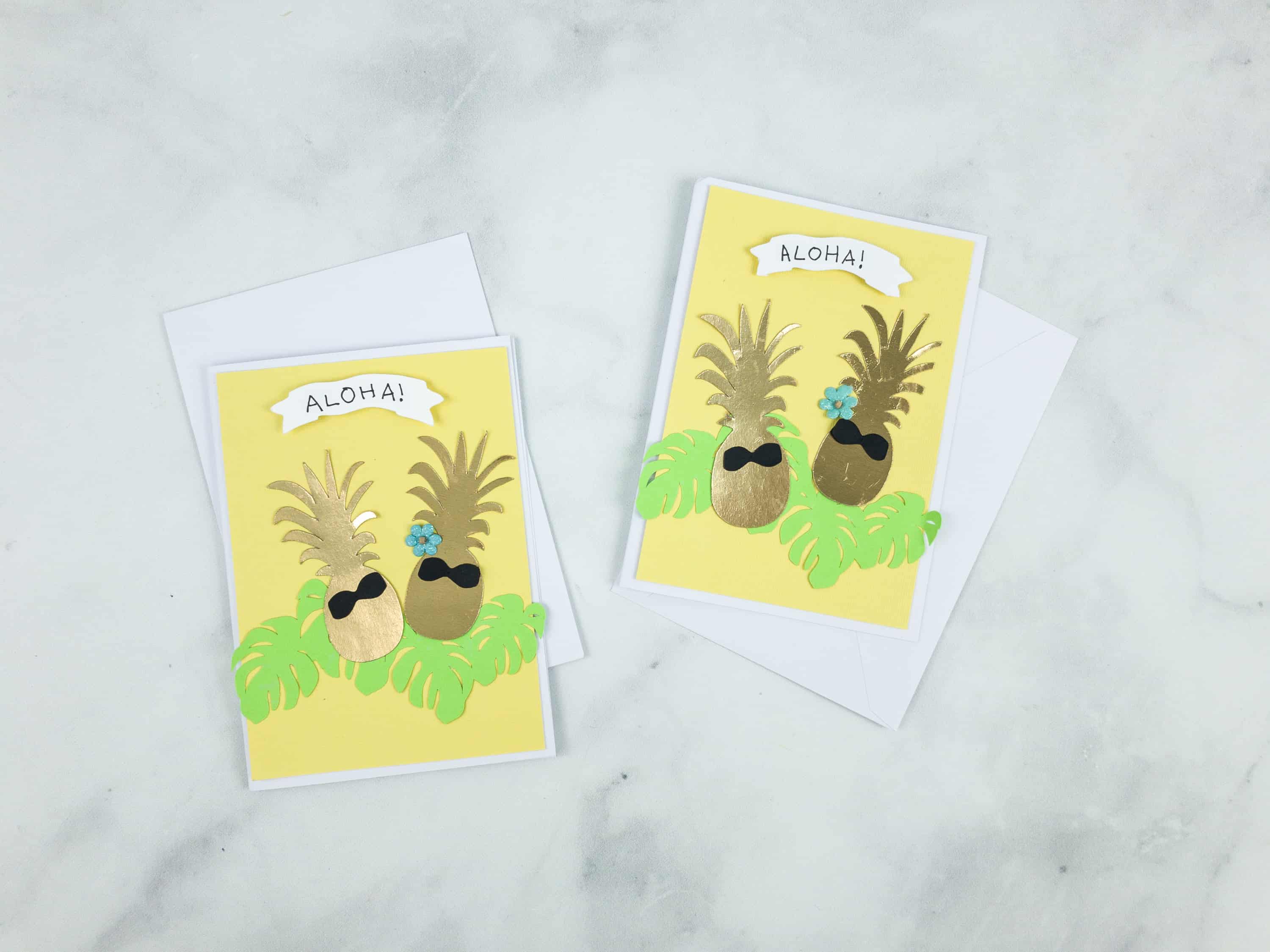 To make it more lively, we added the cutouts of sunglasses on the pineapples. There are also flowers and banners that say ALOHA! I practiced my writing on a sheet of scrap paper first right below the banner so I could get the spacing down. I did okay!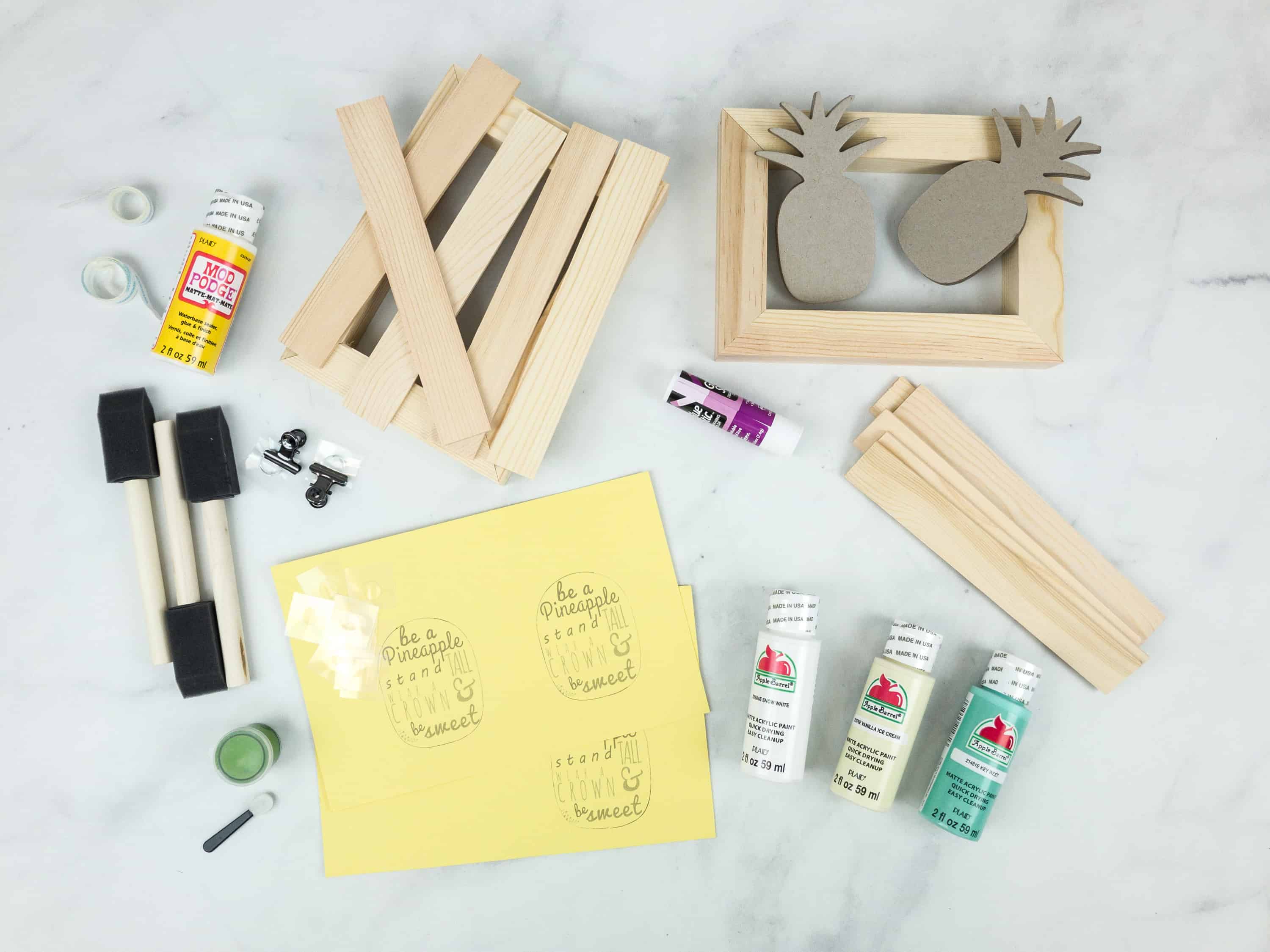 Pineapple Sign. On to the next batch of materials for my next project! It includes wooden pieces, pineapple cutouts, paint, and more.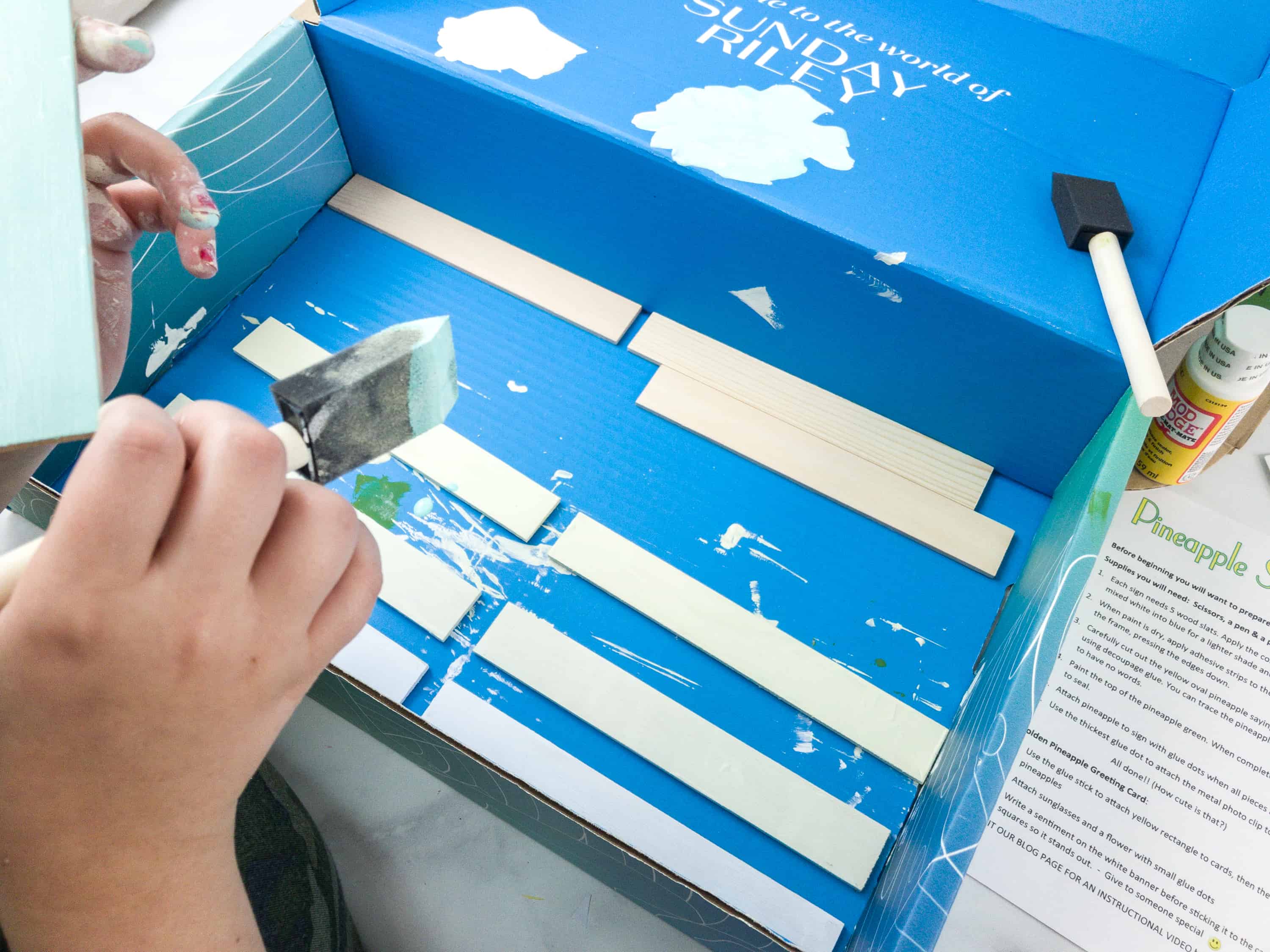 It's up to you to decide which colors you're going to use from the provided paint. You can even mix the paint if you like. We used white and blue, and also mixed them together to create a lighter shade. We used a spare box to hold them until they have dried.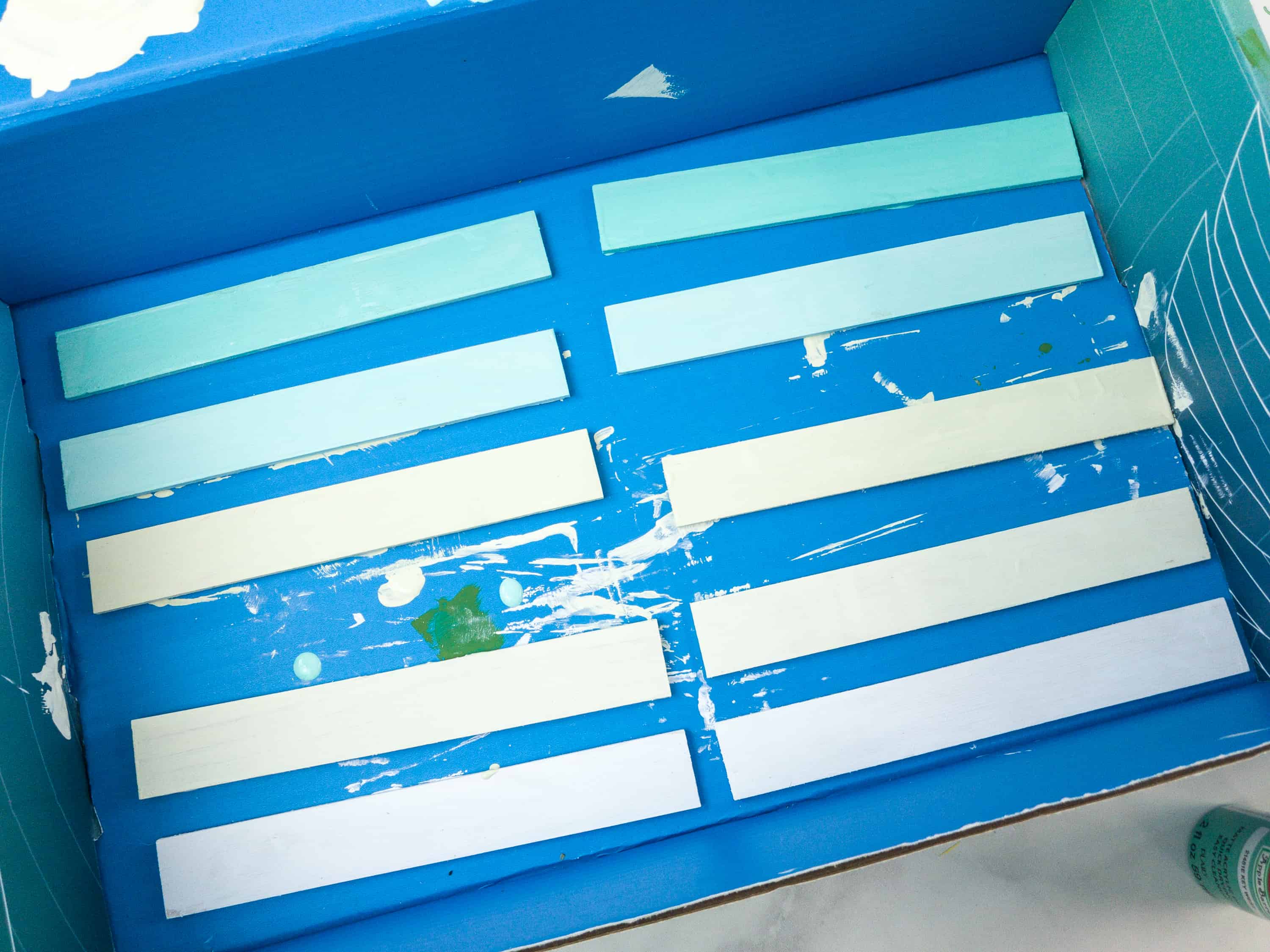 Make sure that they are evenly spaced so that they will dry up faster.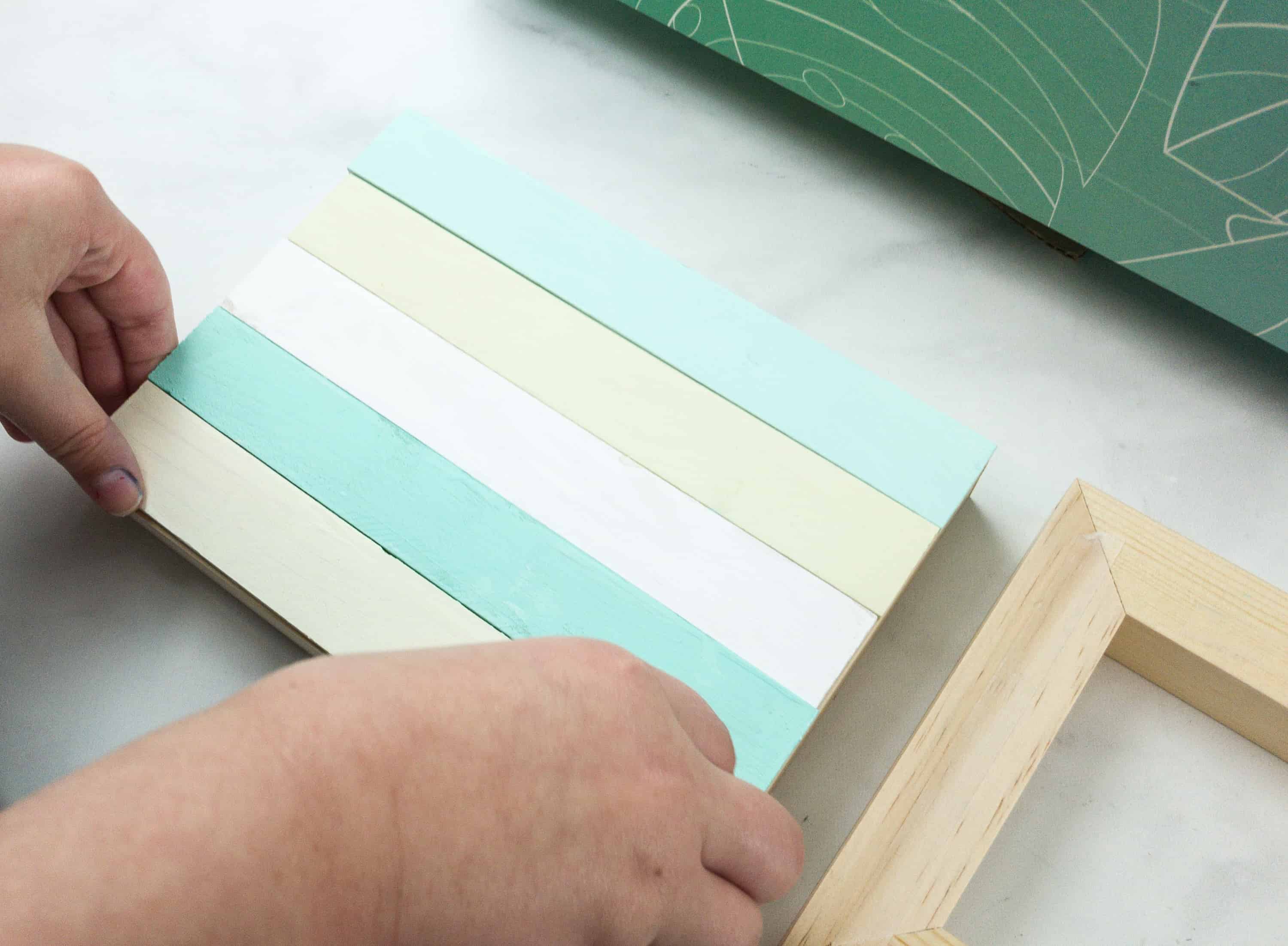 When the boards have dried, the next thing to do is to alternate the colors of the boards to create an effect.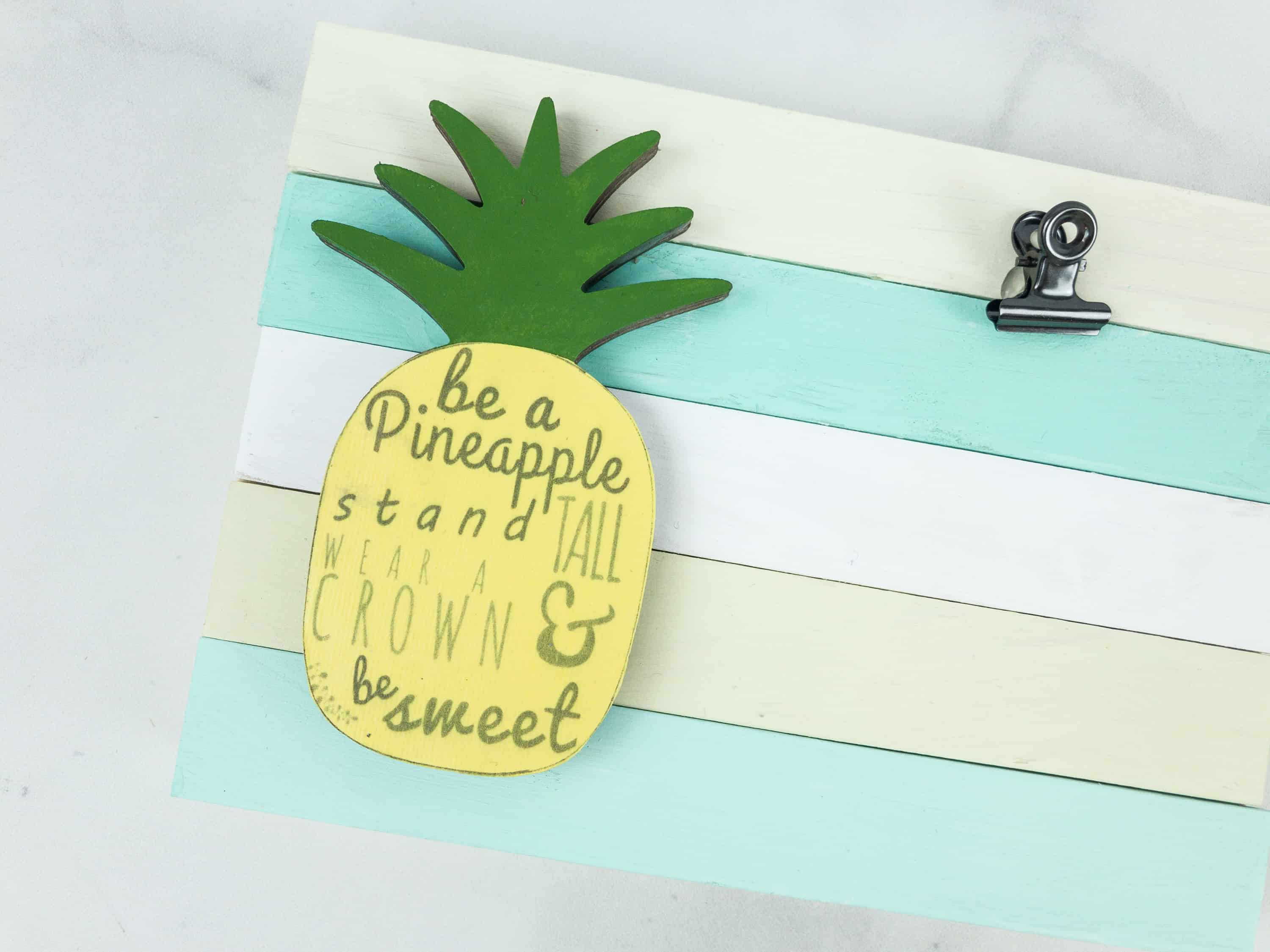 We also attached the pineapple and the clip on the board using the glue included in the box.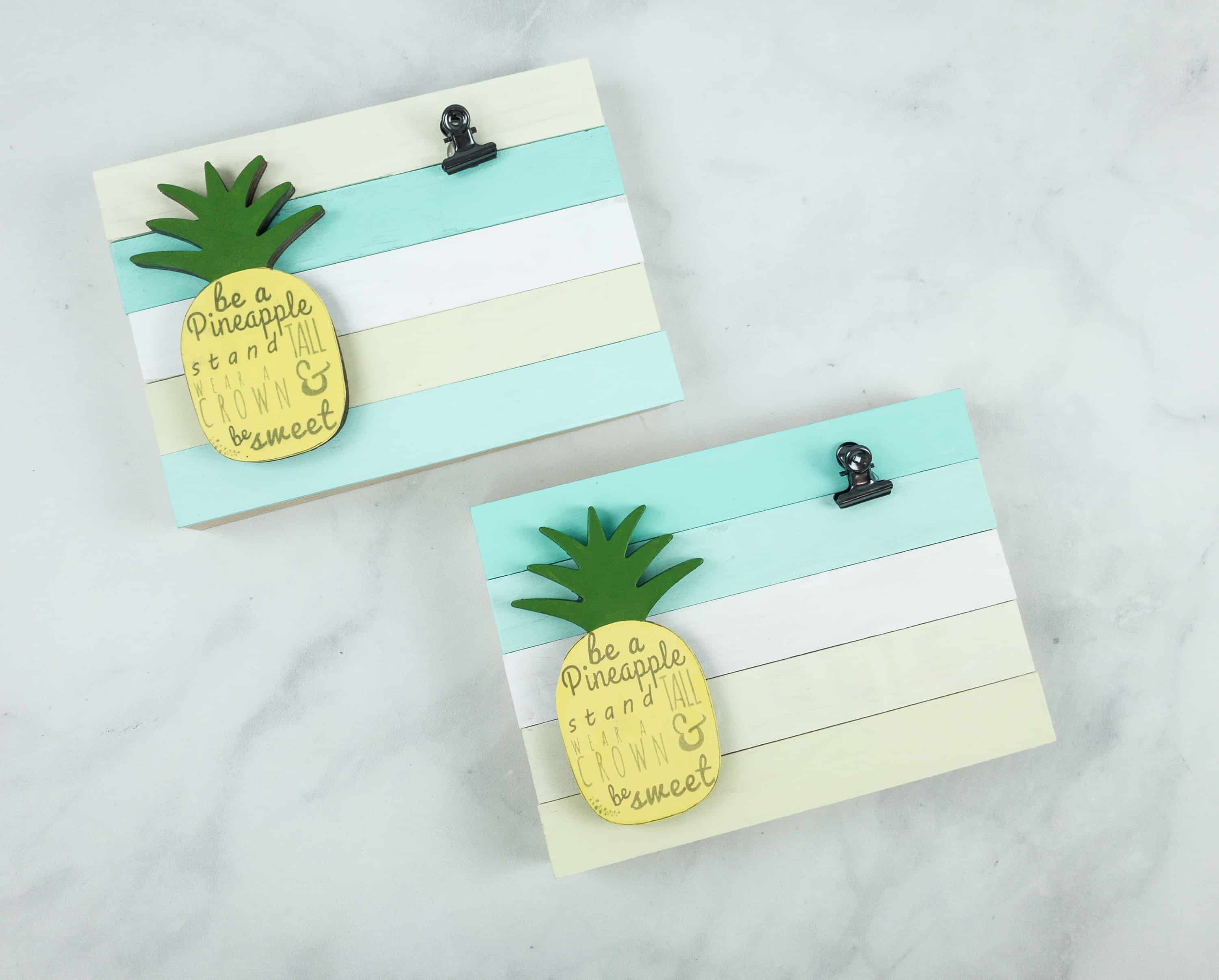 Here are the finished products! So cute!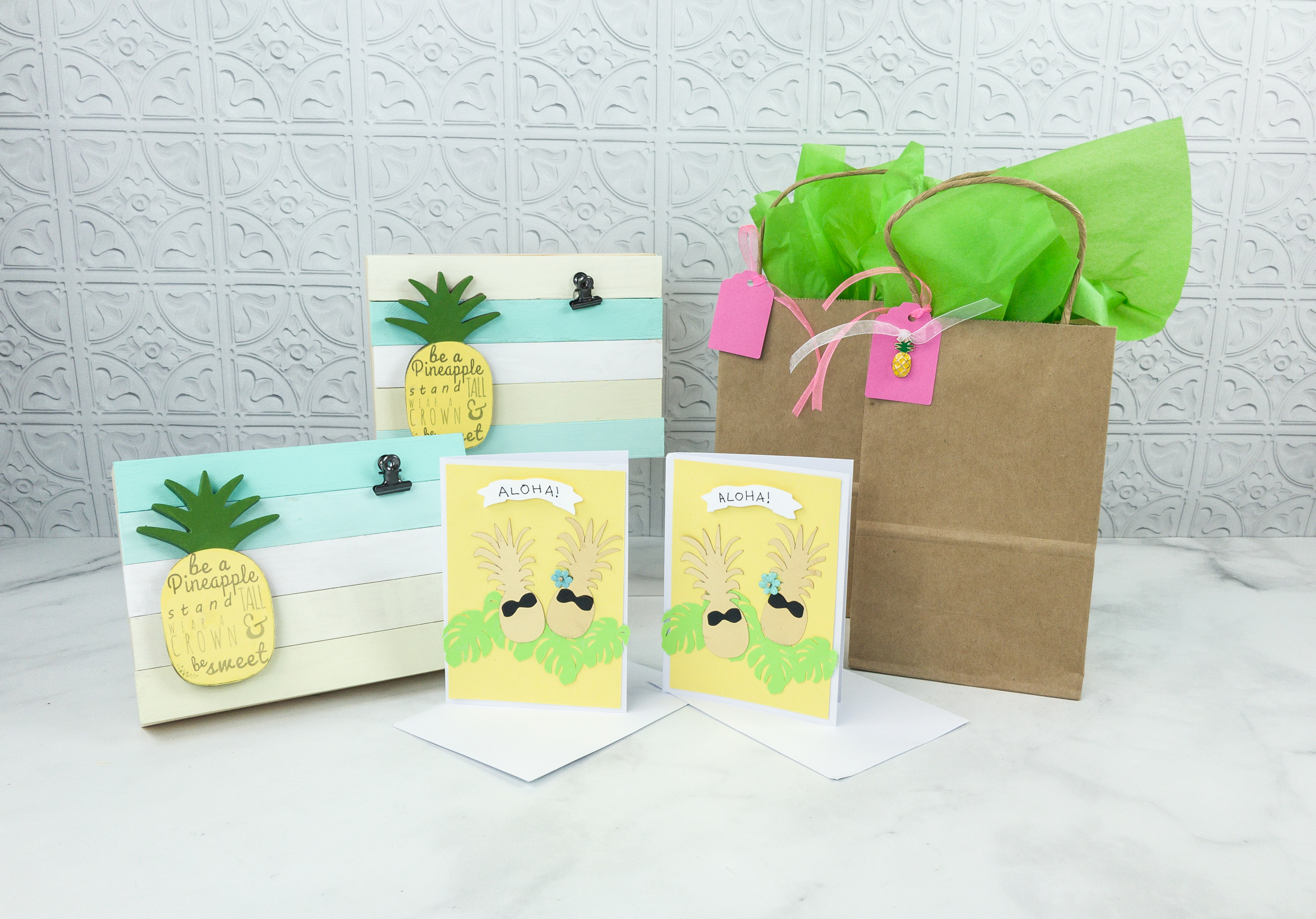 I enjoyed making all of them! They were dead simple, turned out great, and I didn't have to get any supplies on my own!
Confetti Grace is an ideal subscription box for DIY and crafting enthusiasts. It's especially enjoyable for beginners because the projects are easy to make and all the materials and instructions are already provided. I definitely loved all the projects in this box, but my favorite is the Pineapple Sign! The colors are pretty, and I can put the final product on my desk for some summer vibes the whole year round. Overall, I love the concept that I'm creating something with my own hands and I get to share them with others too. My crafty side is definitely happy!
What do you think of this month's Confetti Grace box?