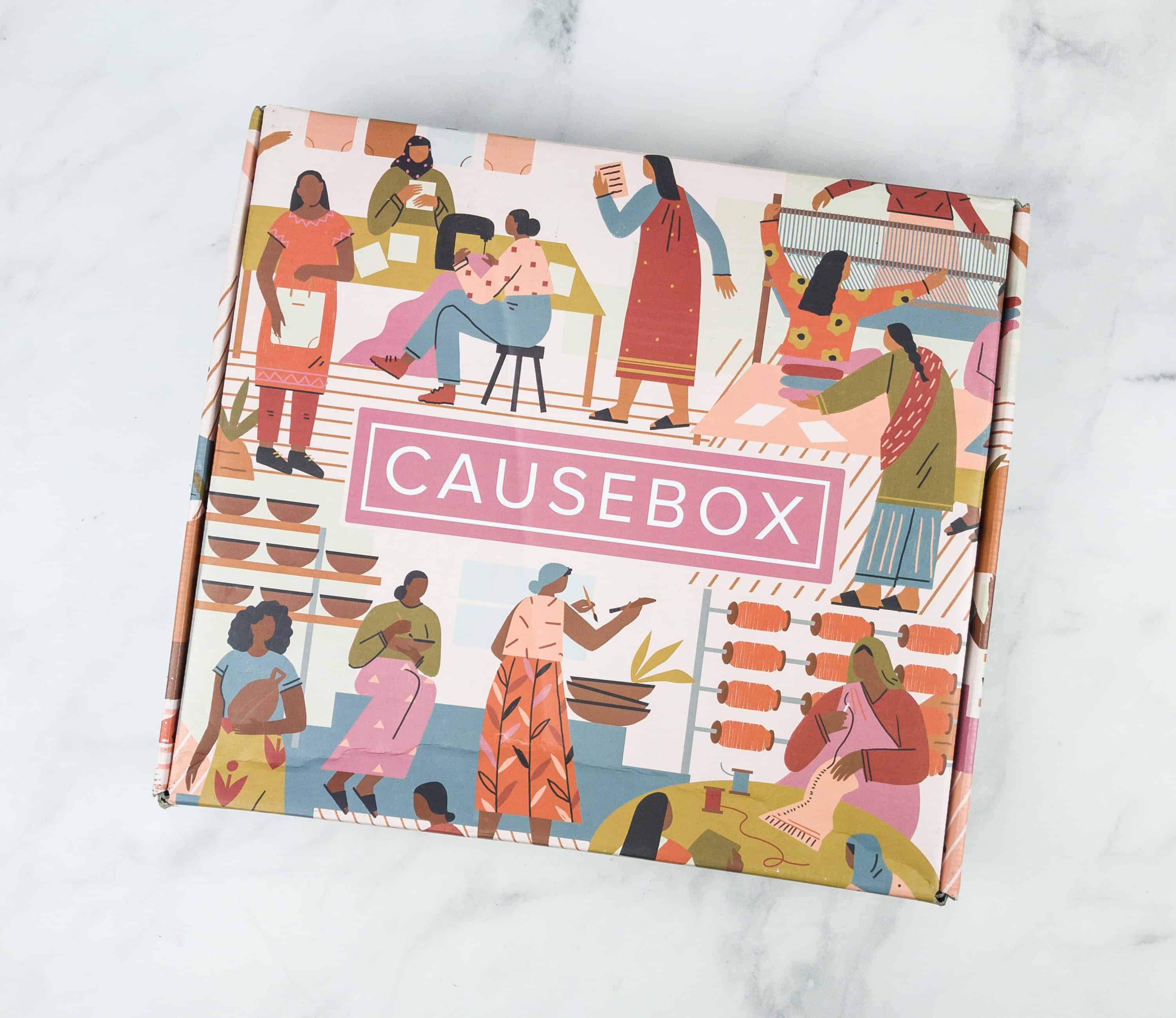 CAUSEBOX is a quarterly subscription box curated with socially conscious products for women. In each box, you'll receive 5-8 seasonal lifestyle products that are focused on ethical and sustainable production, donate a percentage of profits to charity, or aim to inspire and empower others.
This box is no longer available, but the Fall 2018 Welcome box is! Grab it before it goes, almost sold out!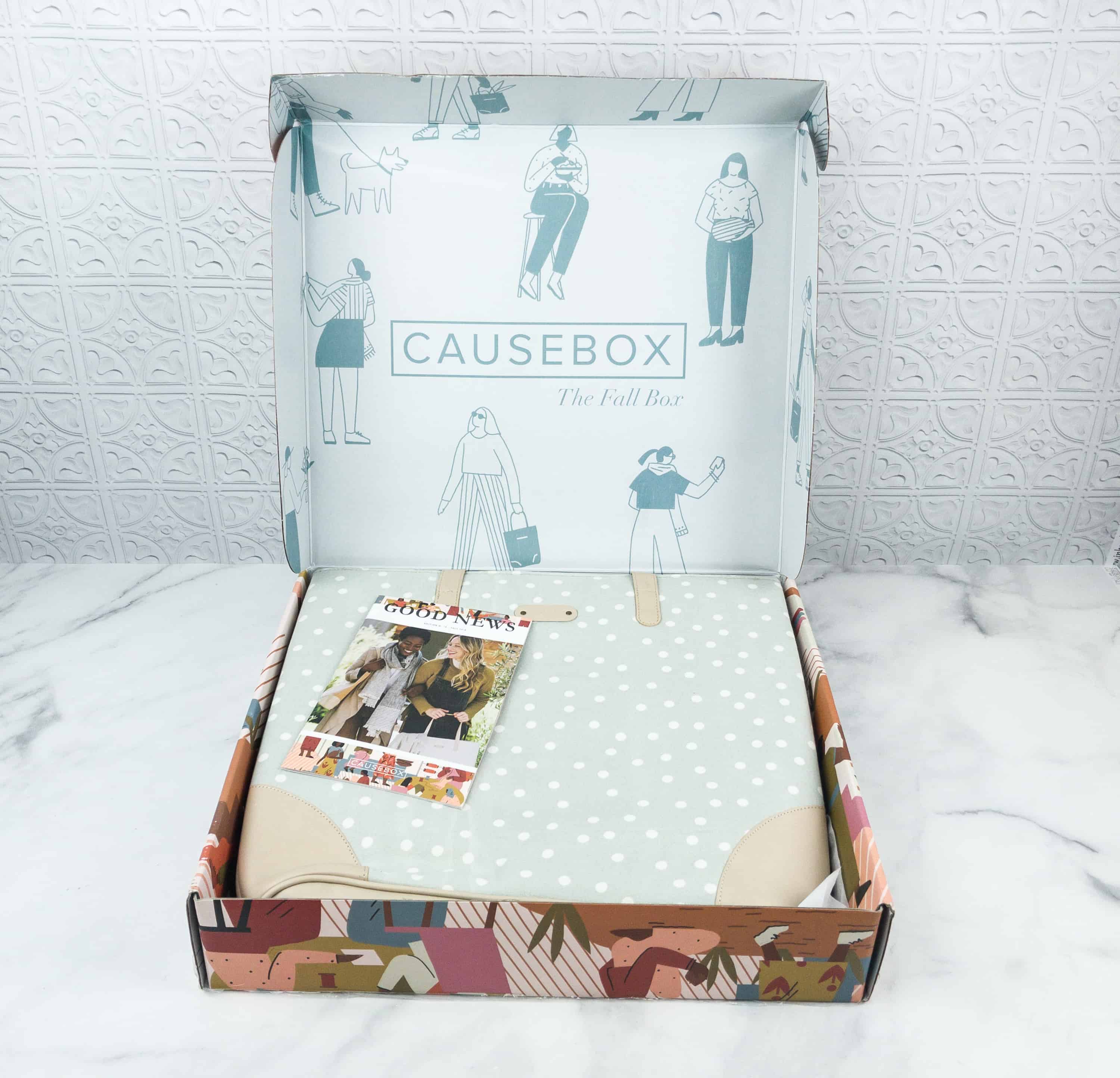 DEAL: Save $10 on your first box with coupon code WELCOME10!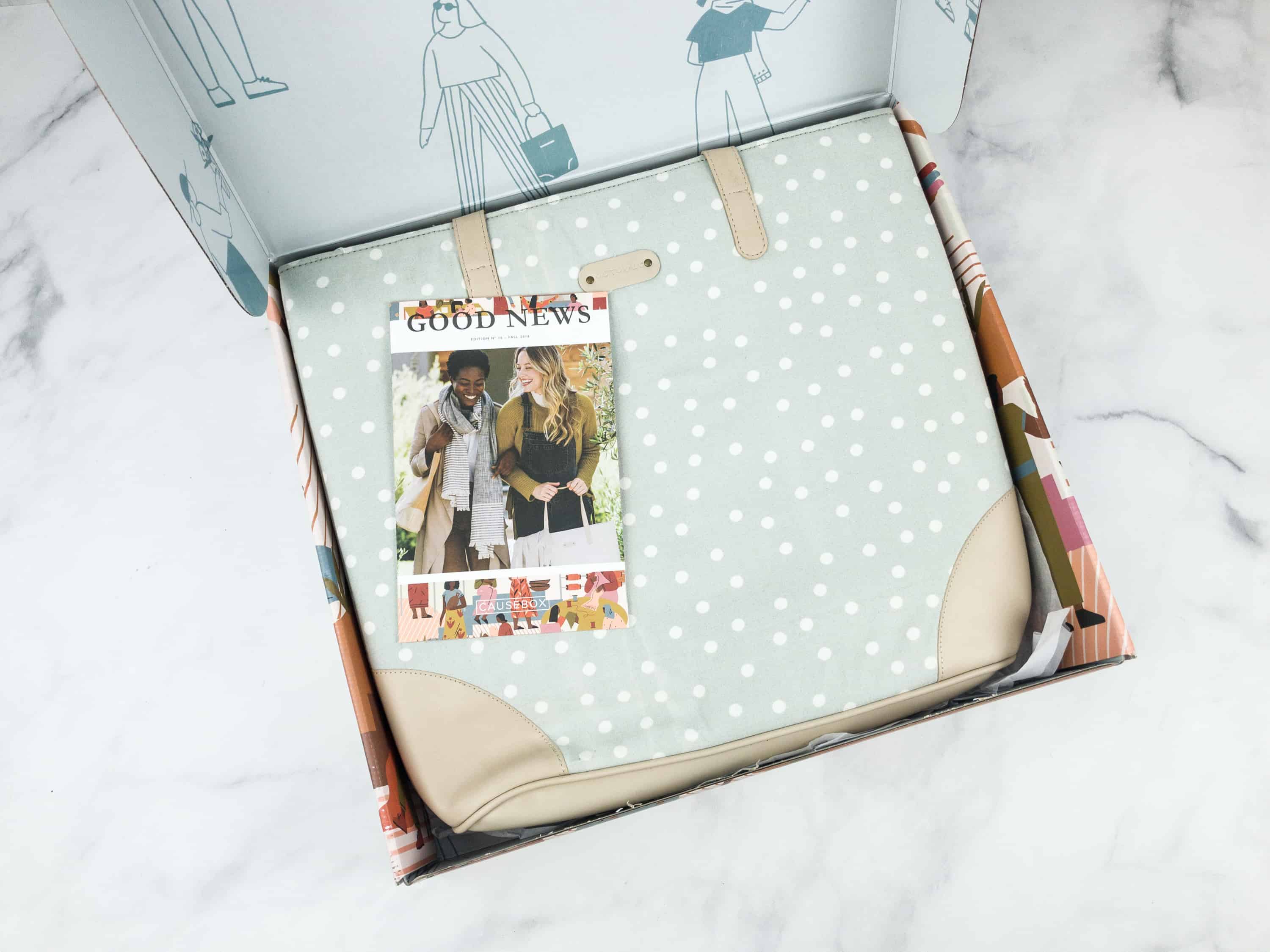 The box upon opening!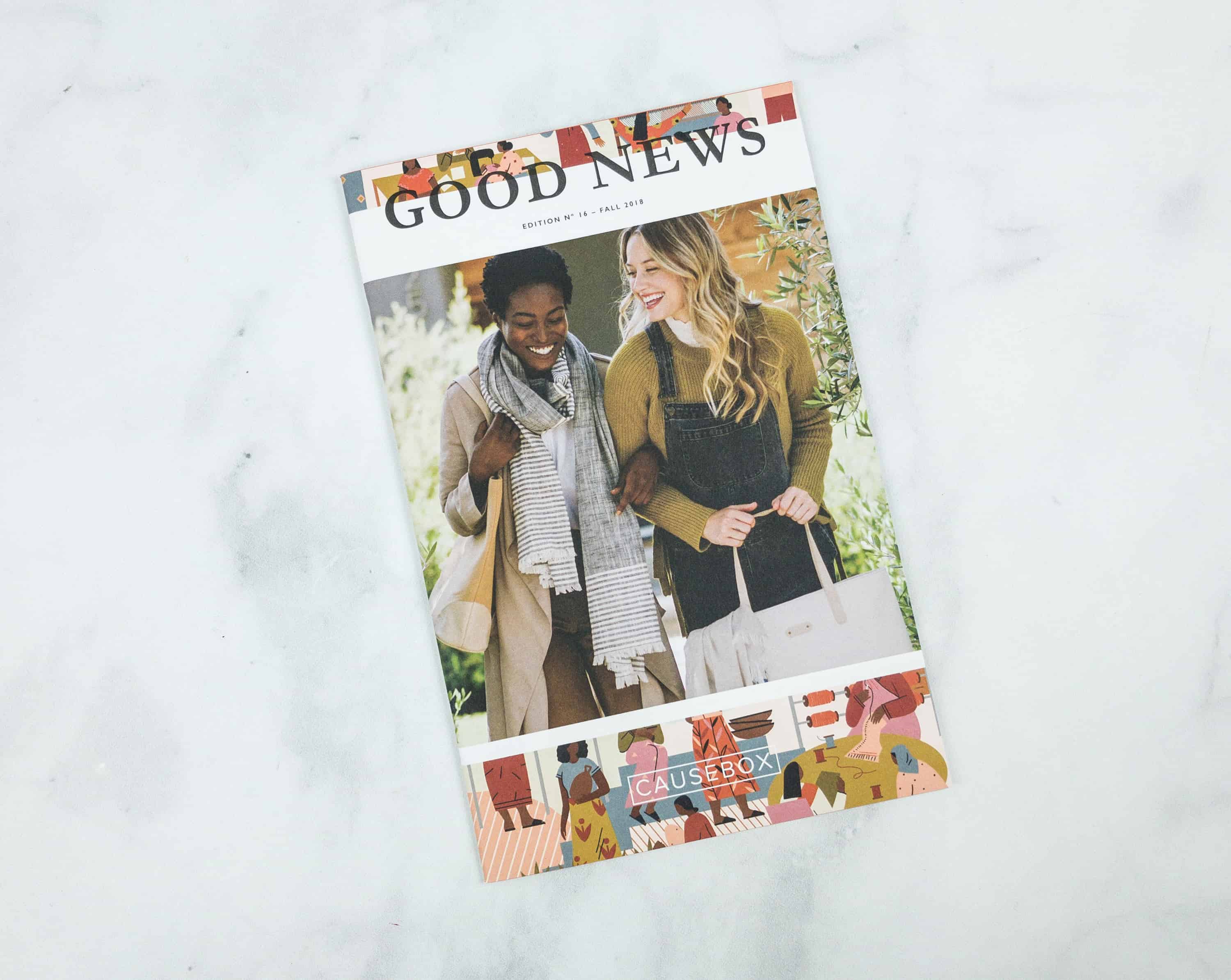 There's a mini magazine included in this box with all the item info.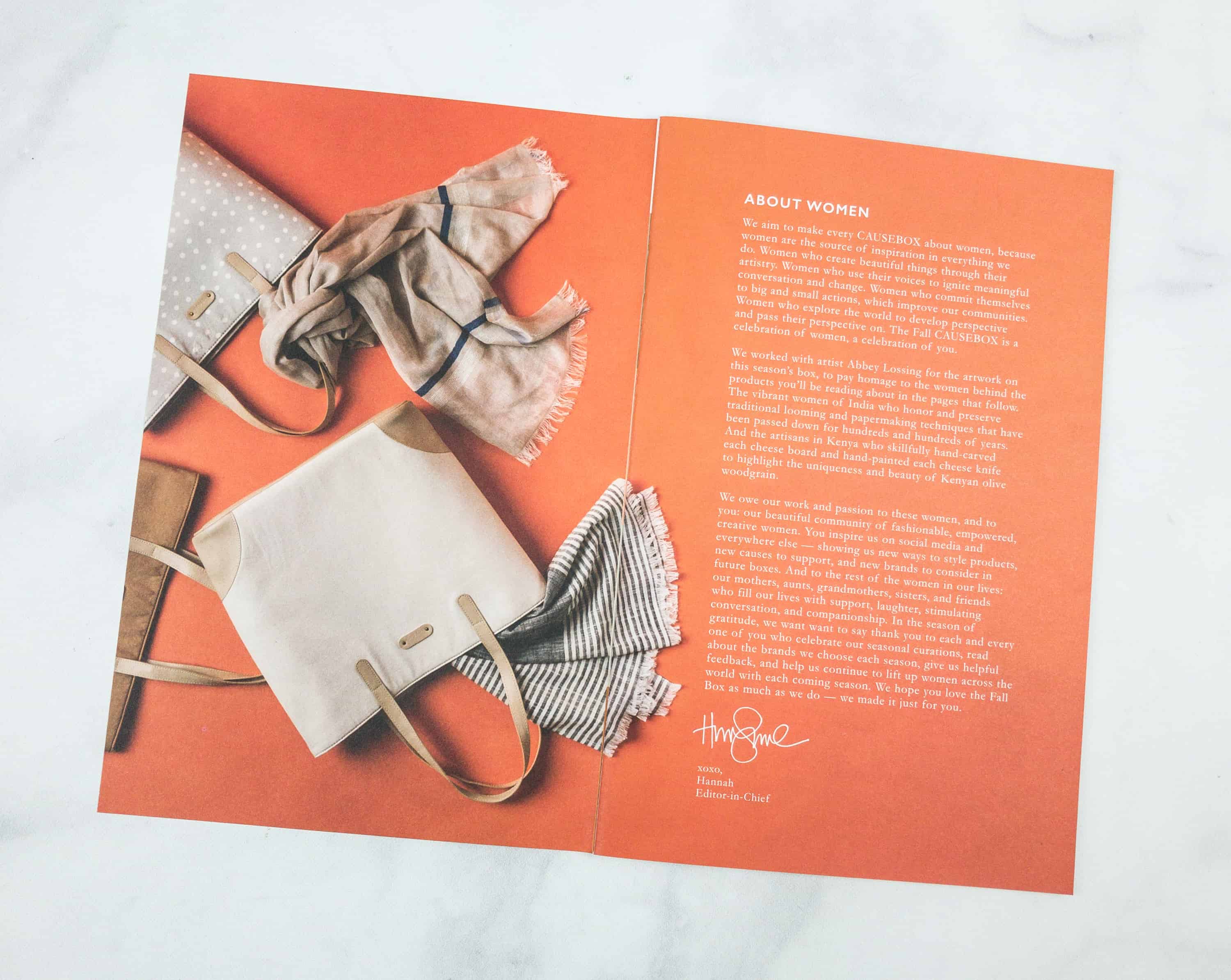 A message from the curators!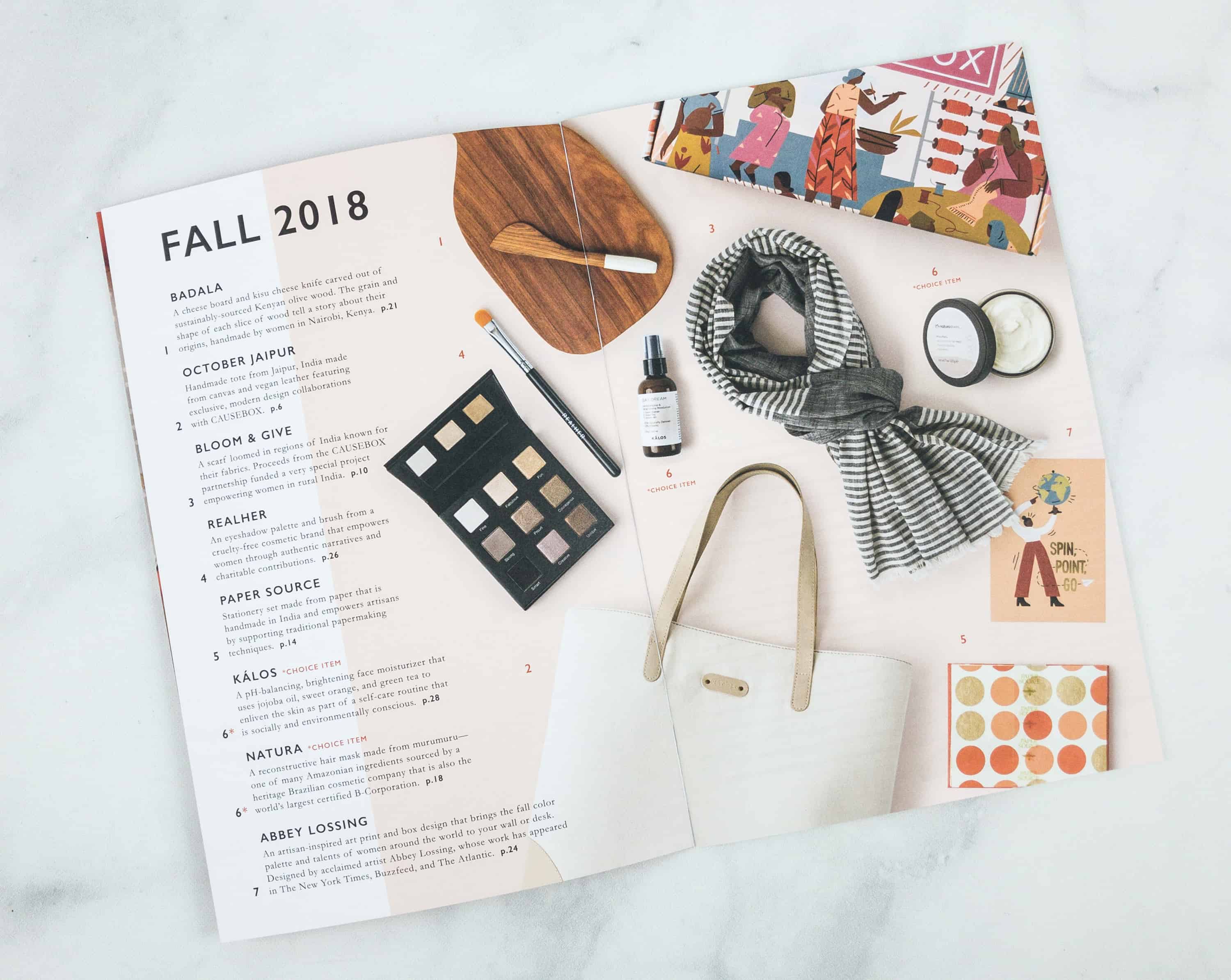 This page shows you a list of all the items in the box and their corresponding page.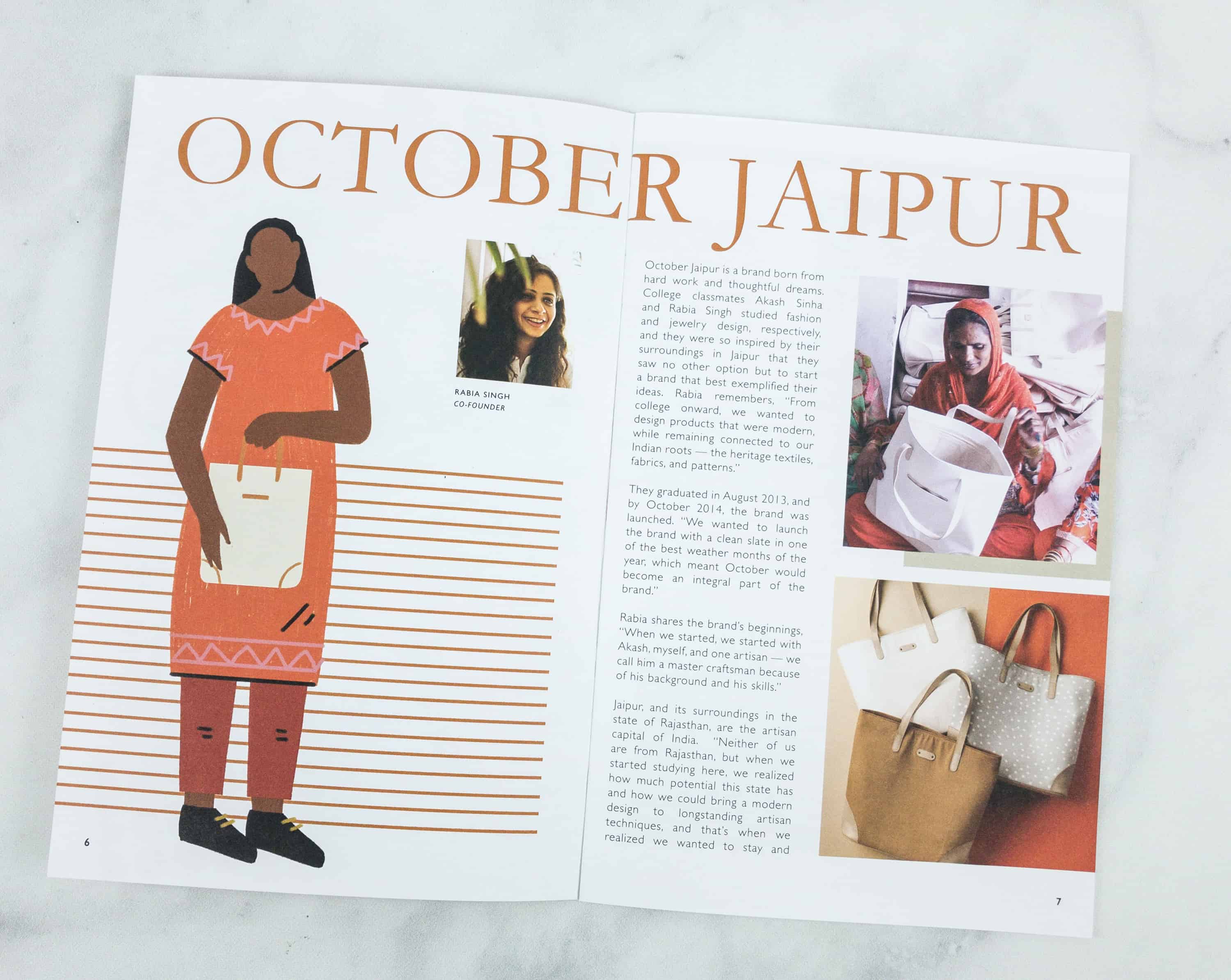 There are full-color and high-quality photos…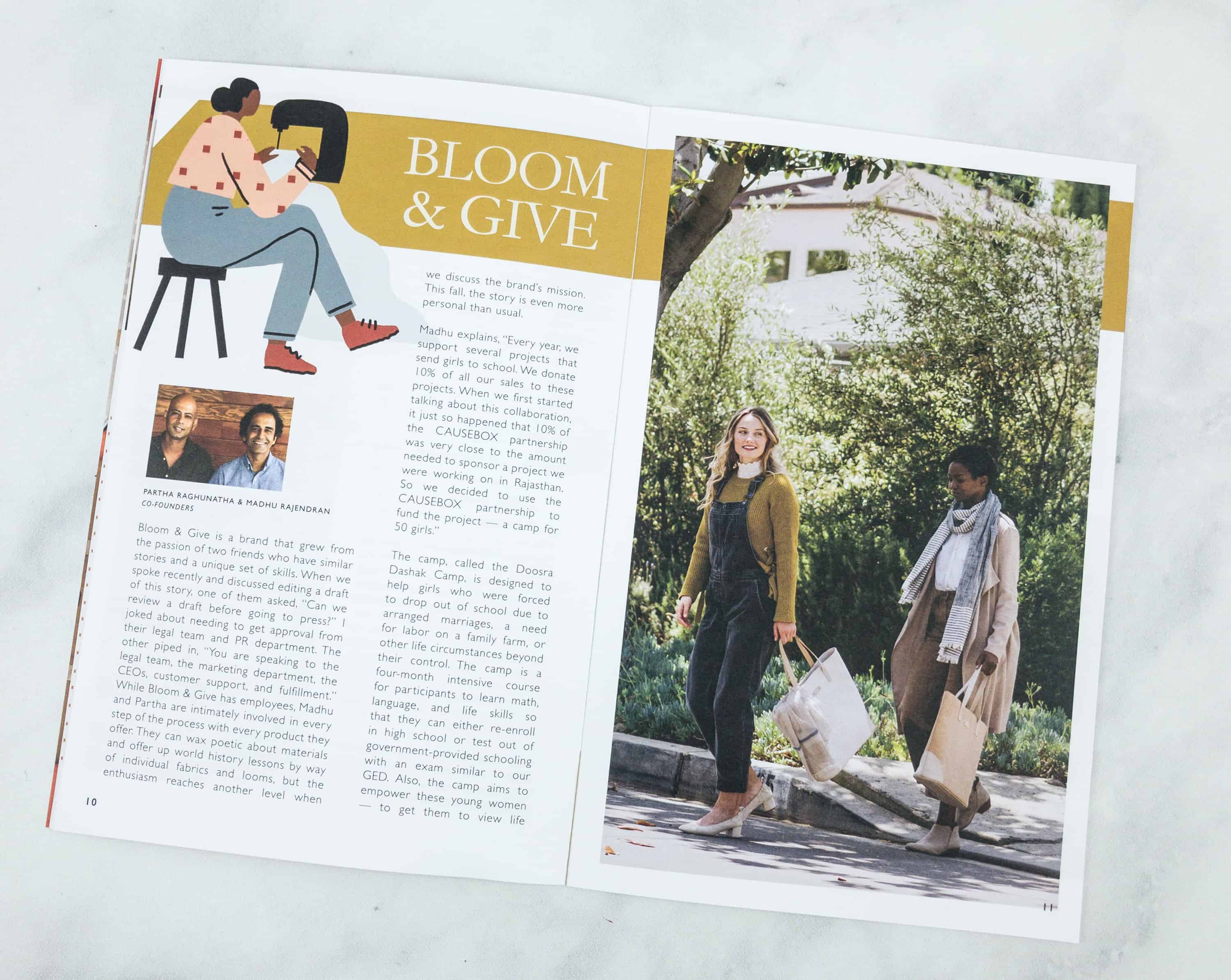 …and the layout makes the text pretty easy to read.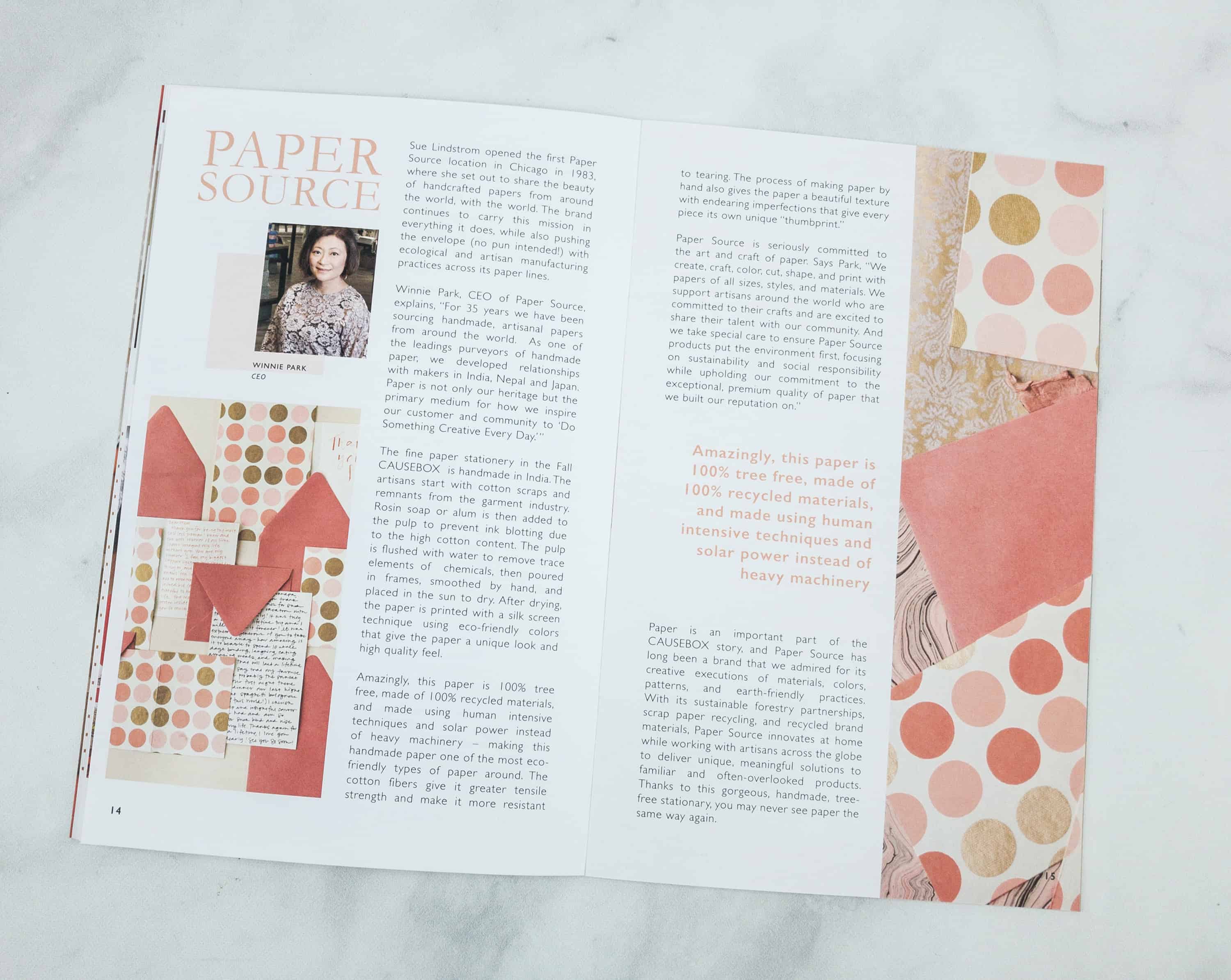 The makers of the products are also featured which will make you appreciate the stories and causes behind each item.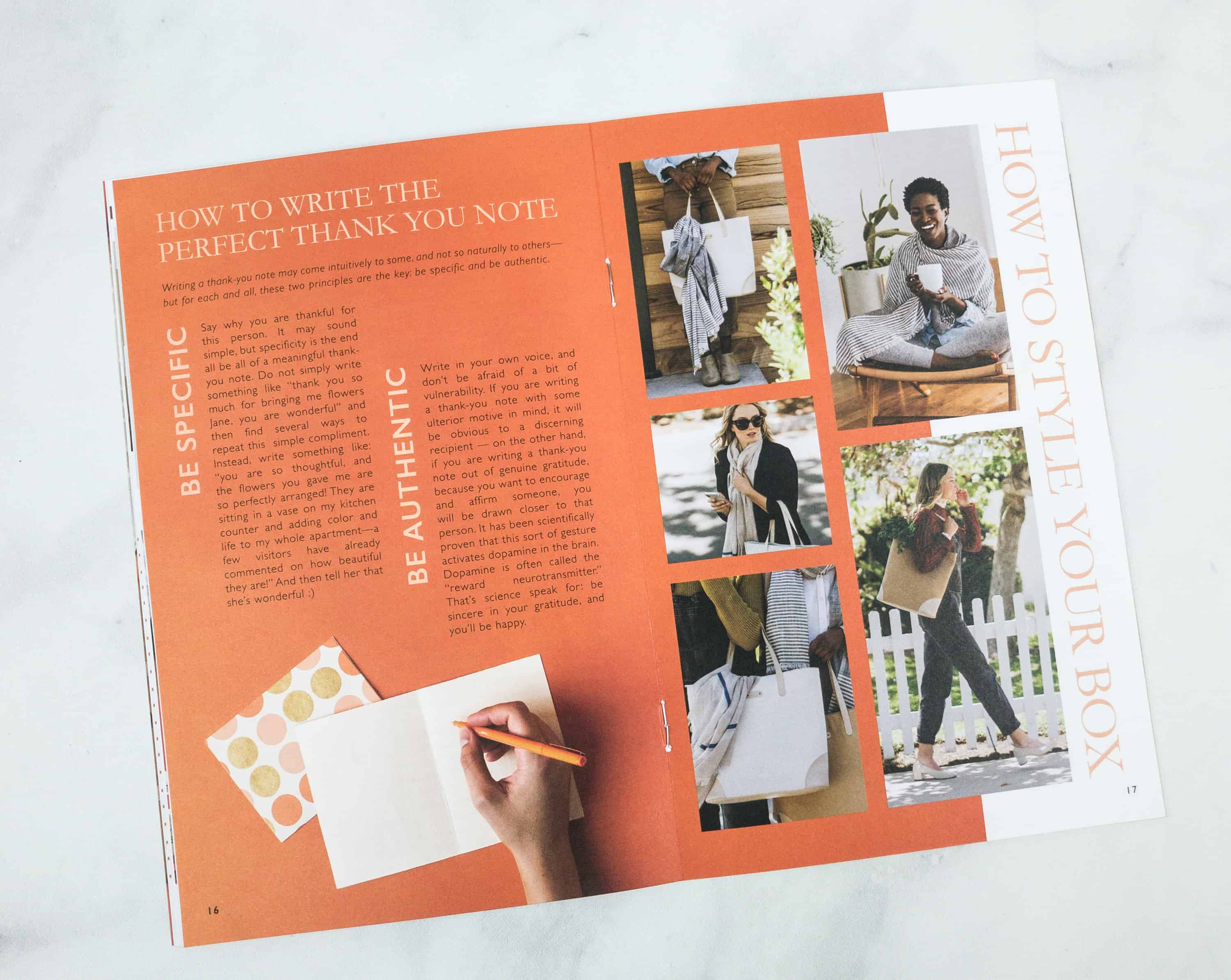 They even included tips on how to write the perfect thank you note!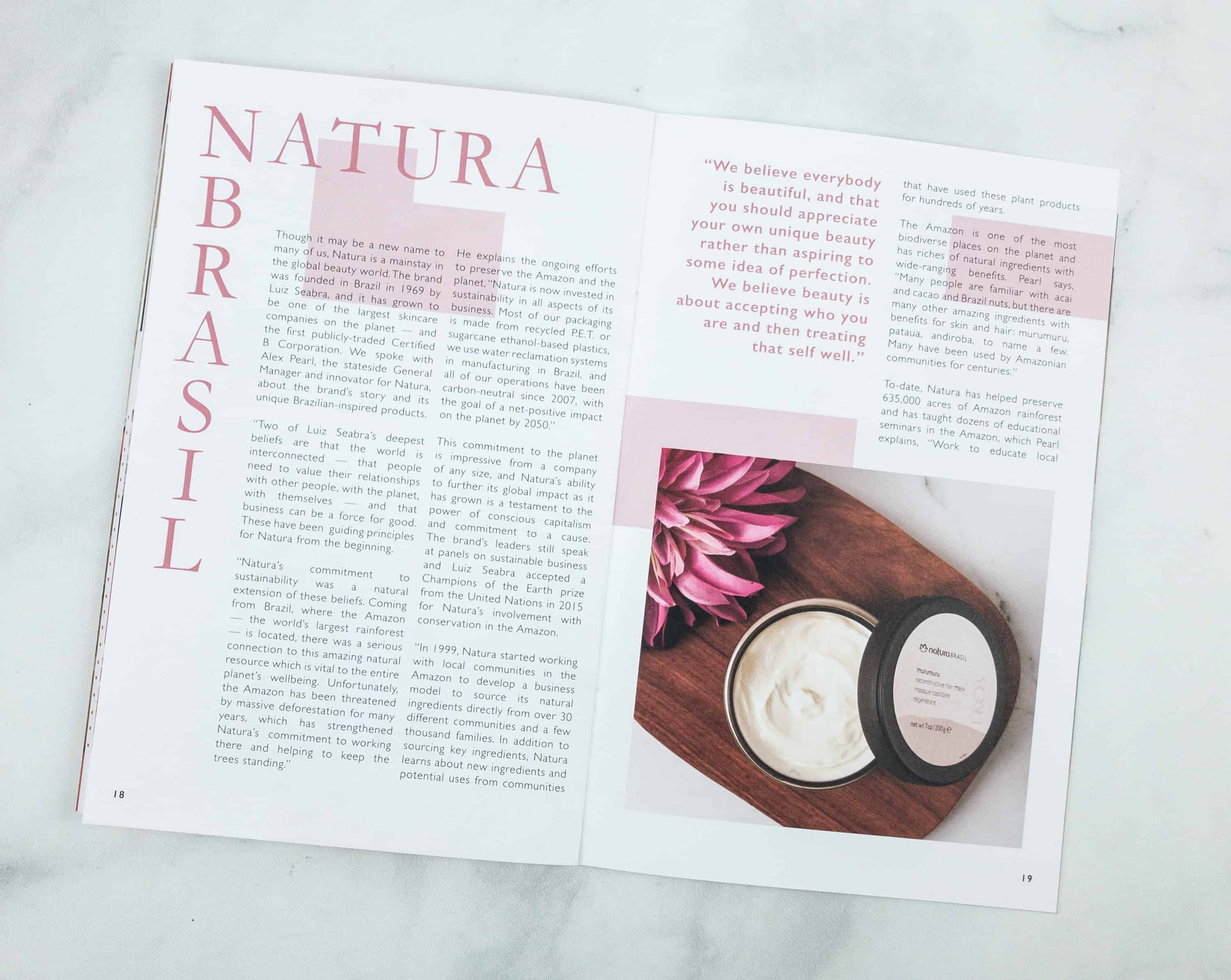 There are a lot of tips, and life hacks you can use in the magazine so make sure to read every page.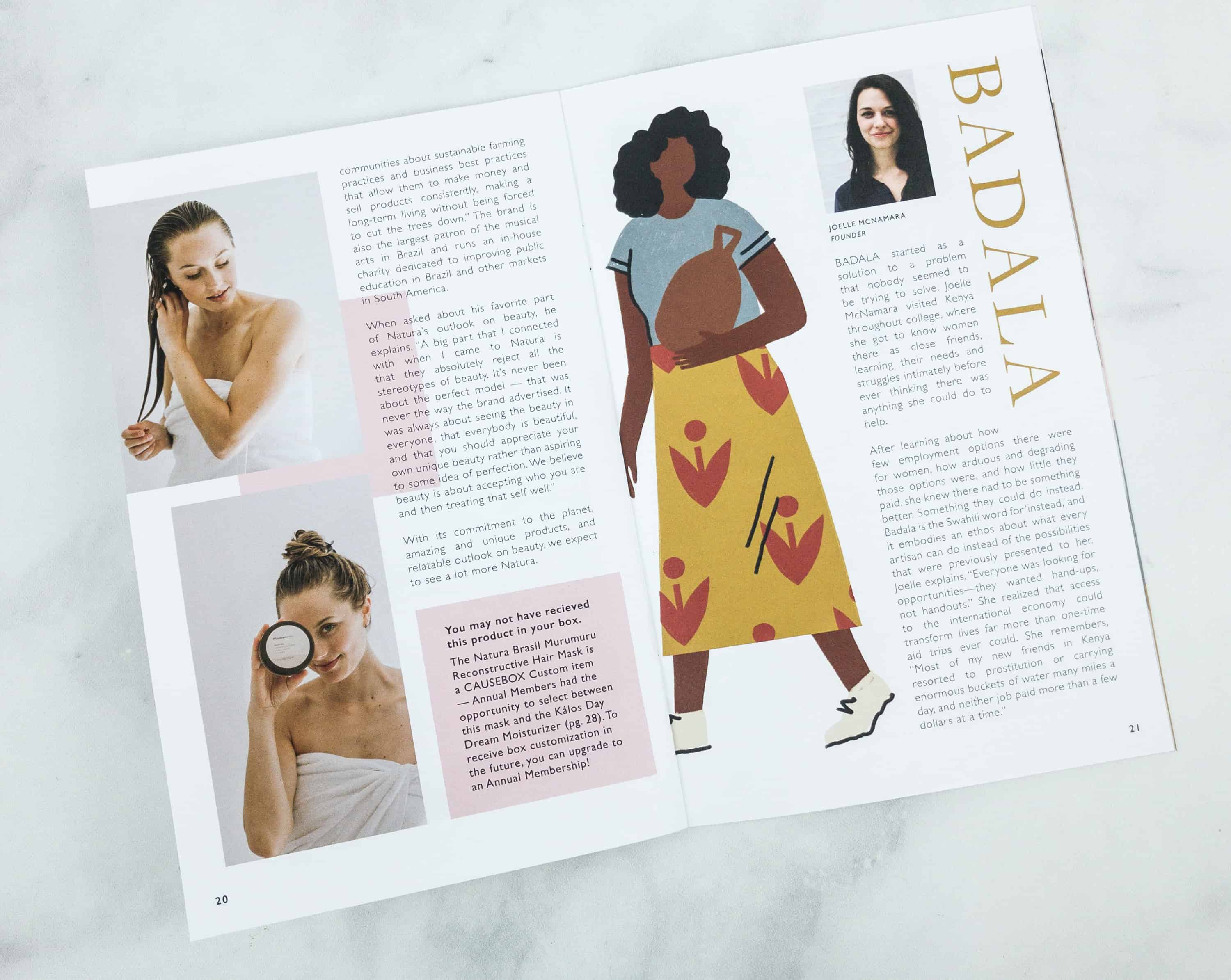 The modern and chic layouts made this look like a fashion magazine.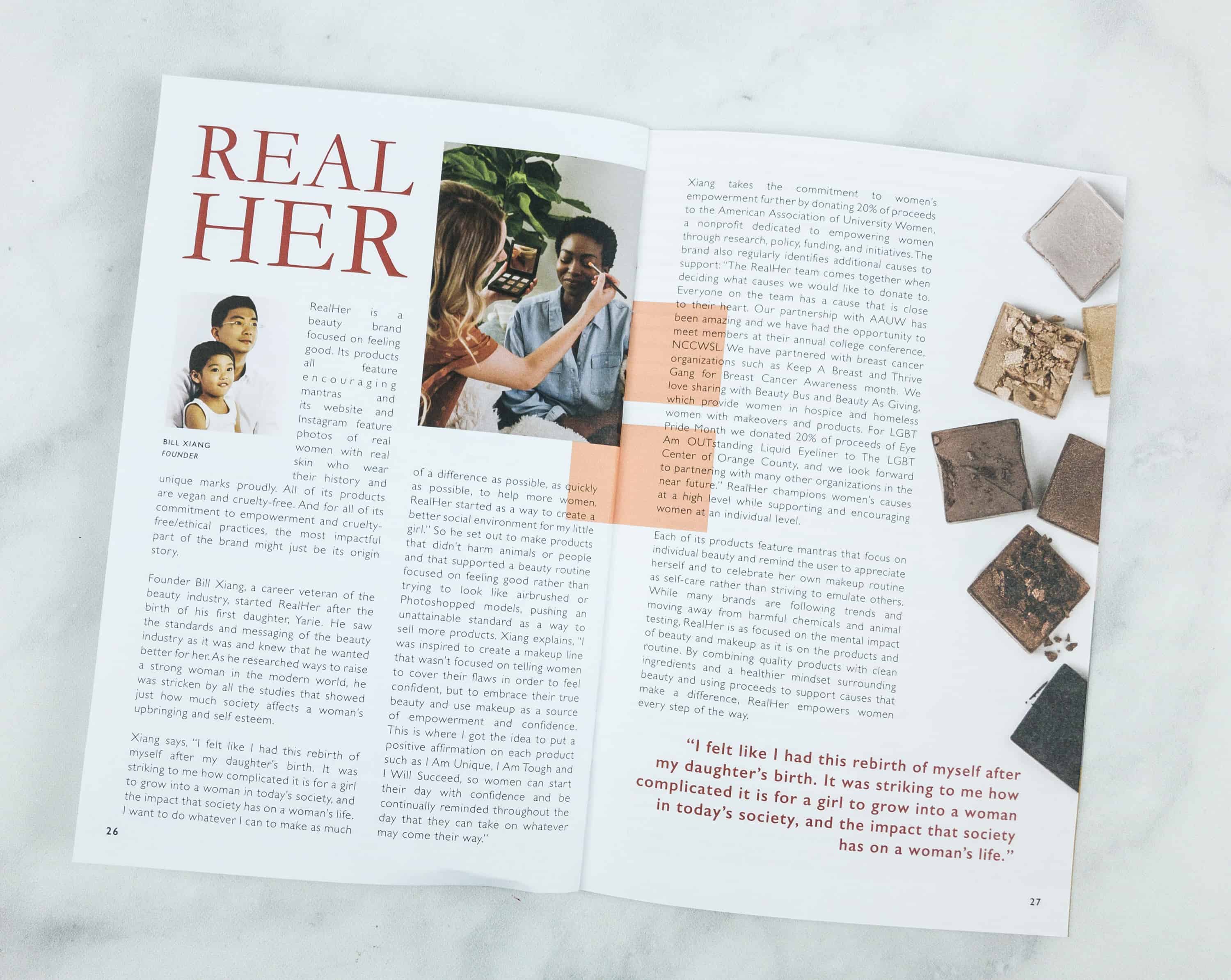 There are also a series of interviews…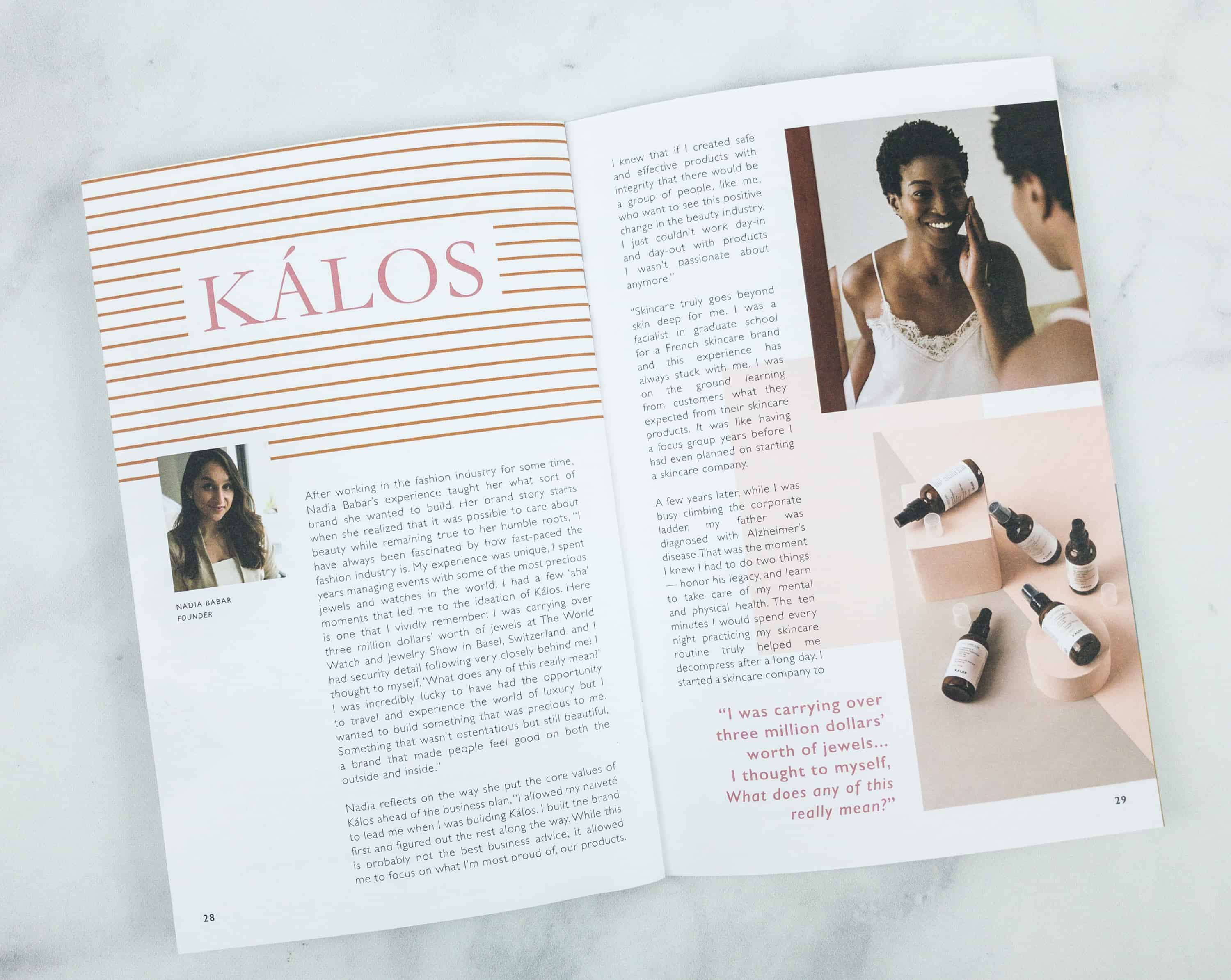 …which make the featured products more exciting to use.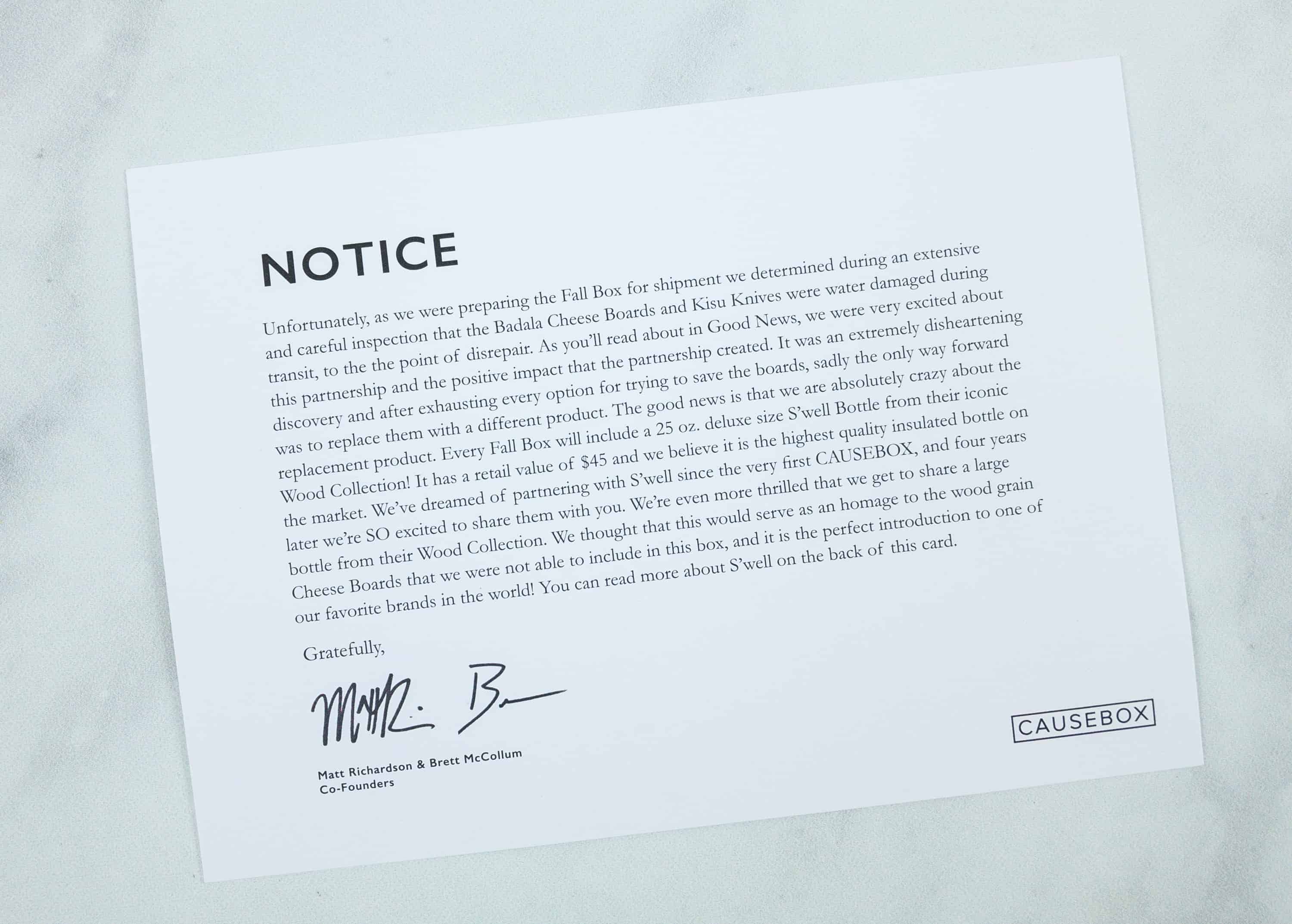 This magazine is making sure we know what the whole subscription stands for and that we are a part of something special and productive.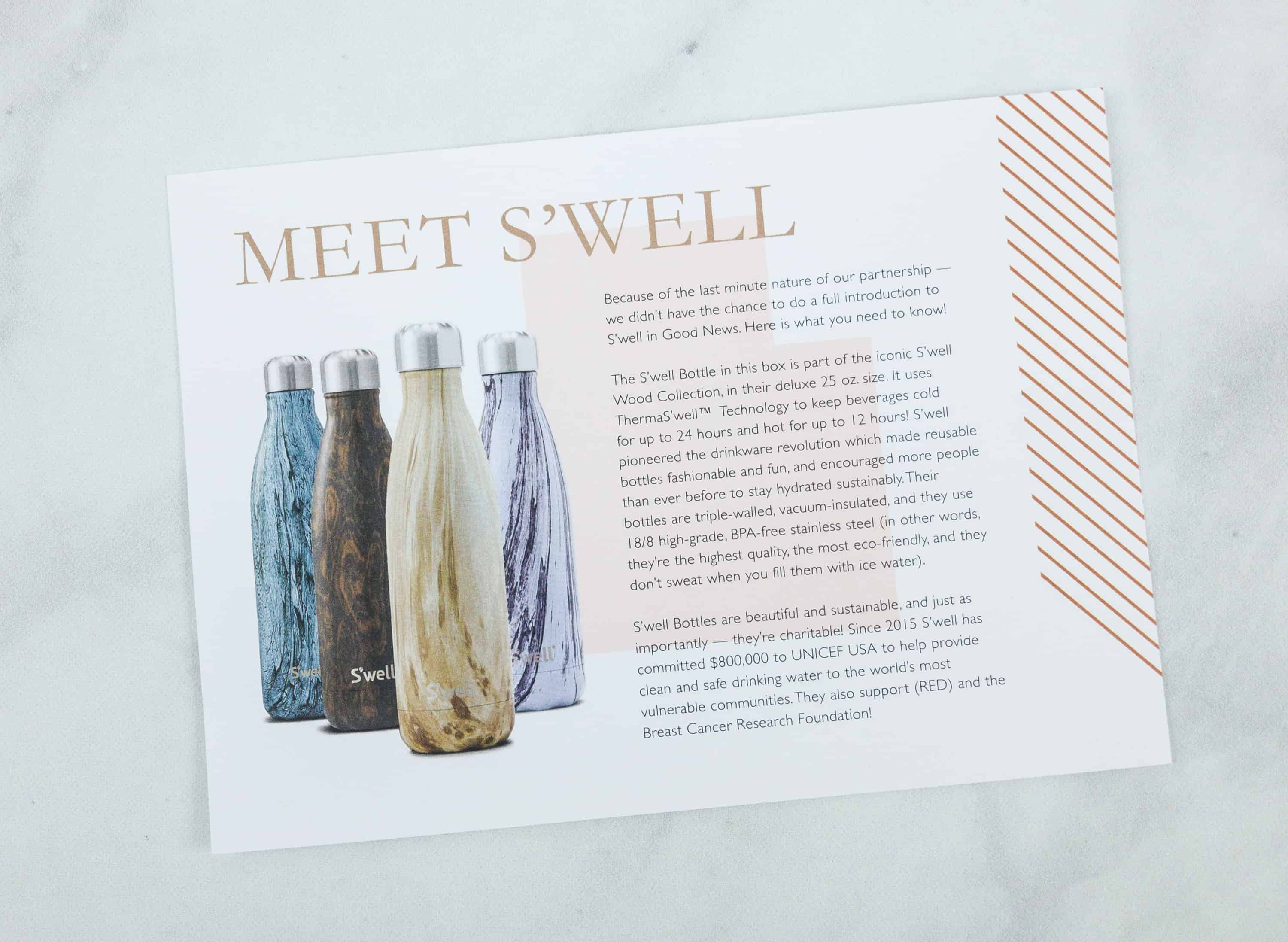 What a bummer about the cheeseboards – one of the box items was water-damaged in shipping.
Everything in the Fall 2018 box!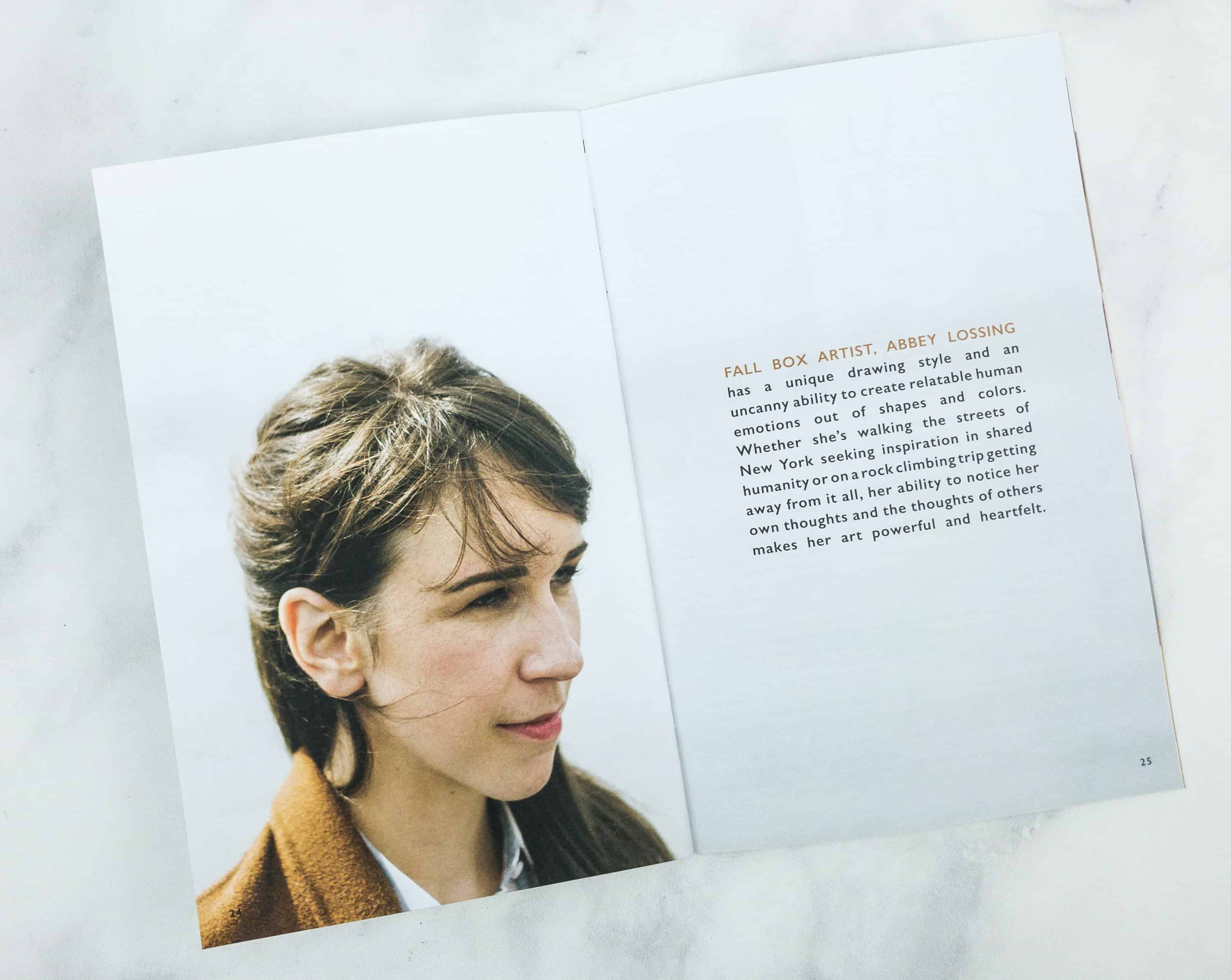 Like it was mentioned before, the mini-mag features the fall box artist who, in this case, is Abbey Lossing. It's nice to get an idea on who the artists are behind every product.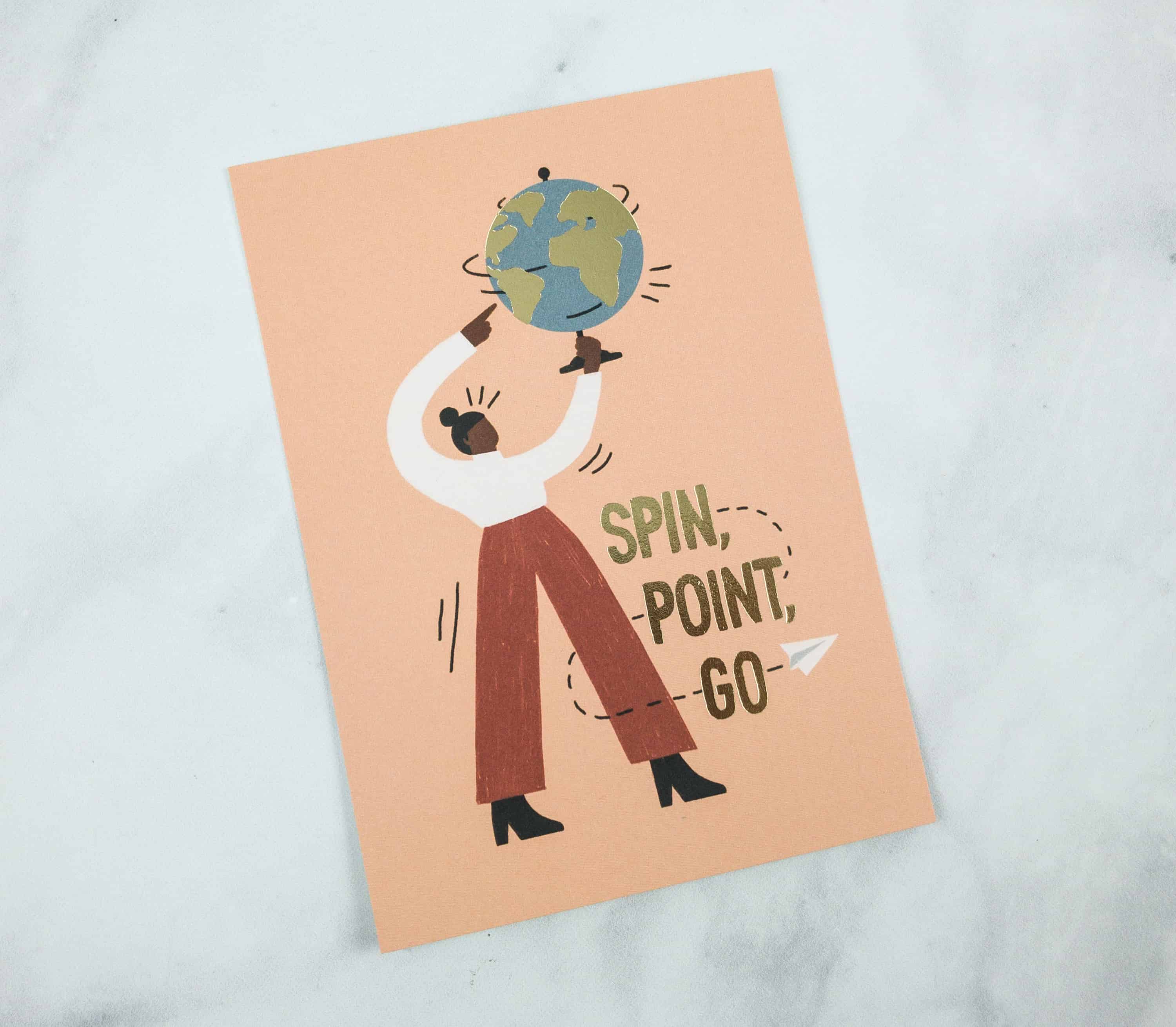 Inside the box is this cute postcard where a lady is spinning the globe to find her next travel destination.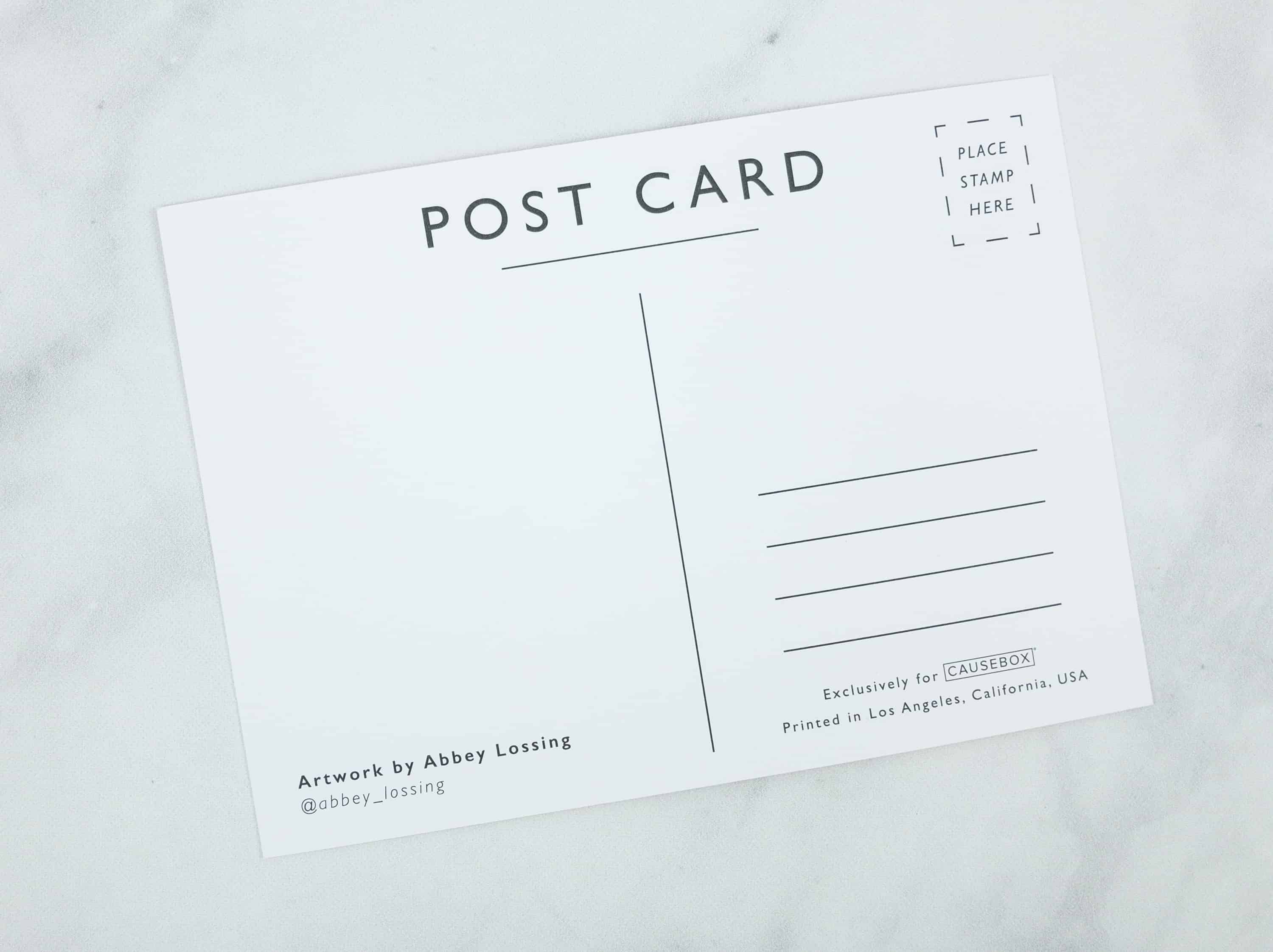 At the back, there is enough space for you to write a personal message.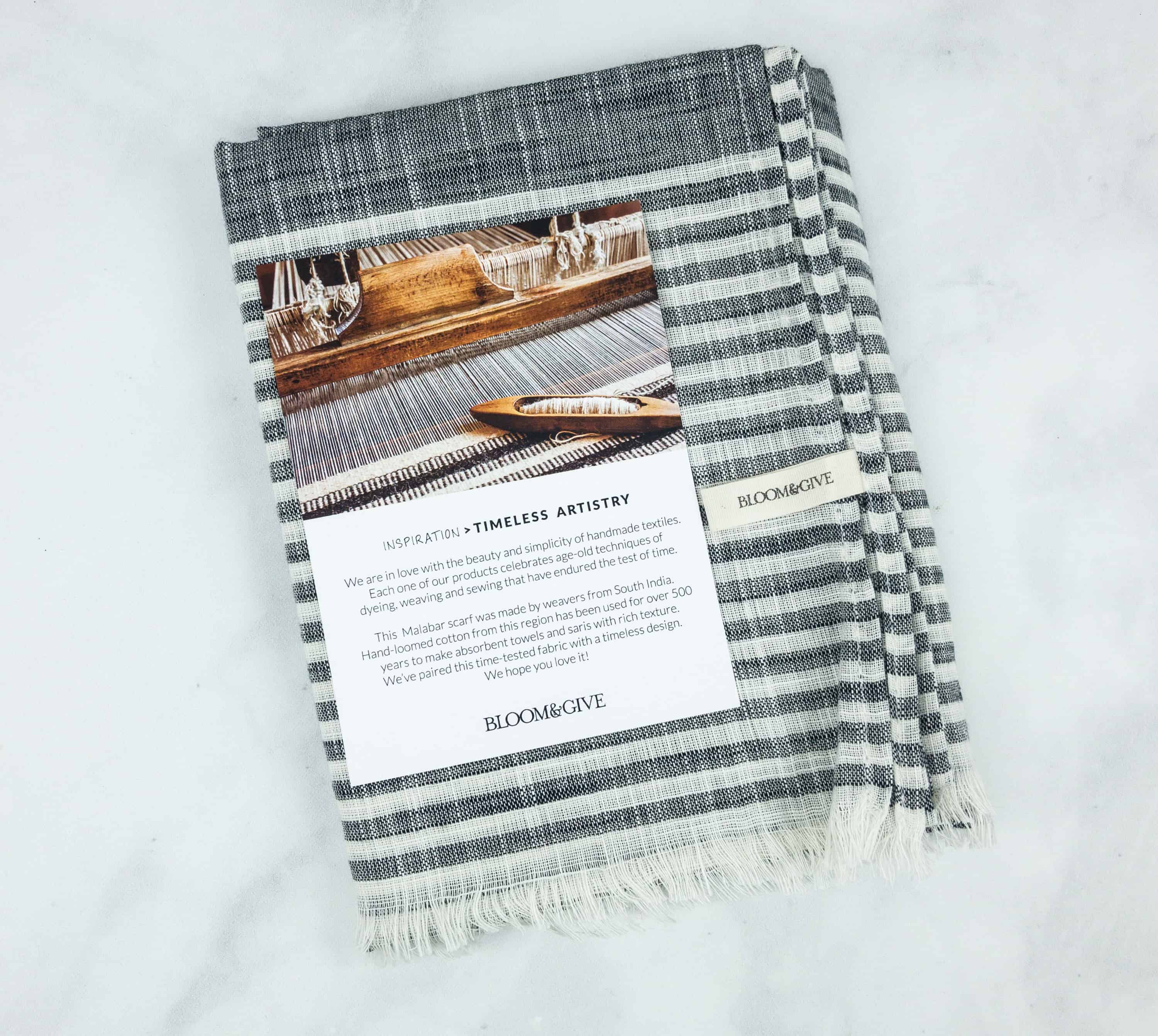 Bloom & Give Artisan Loomed Scarf ($60) This scarf is made from traditional looms in India. Annual members get to choose their style!
It's nice to know that every purchase that you make from this brand will go to sending a girl to school.
I can't get enough of the quality of this loomed scarf. It has a nice texture and it is great to wear on days when the wind is picking up as it can keep you warm but not too hot that you will be sweltering.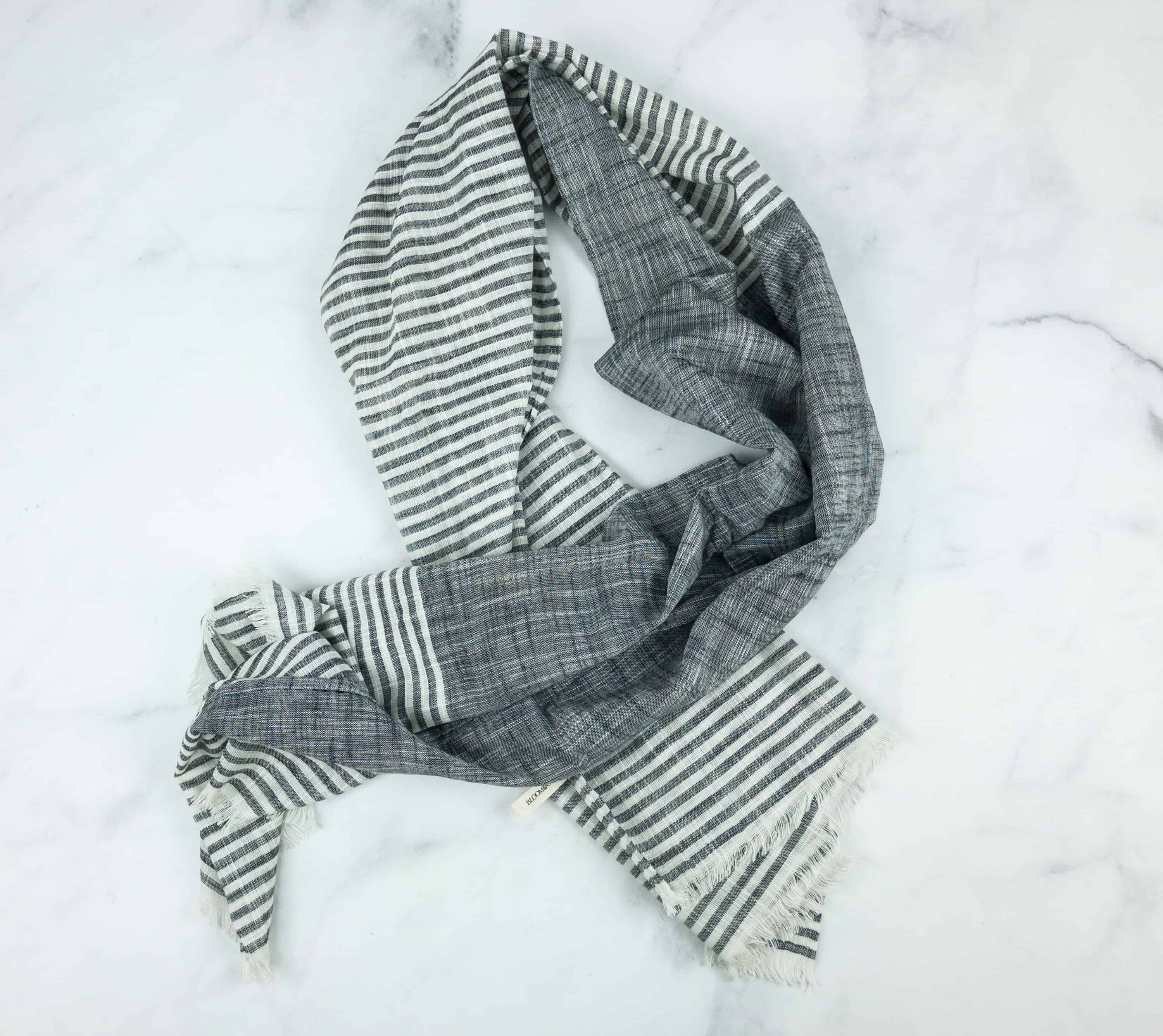 Since it comes in a neutral color, you can easily mix and match it with whatever top you are wearing.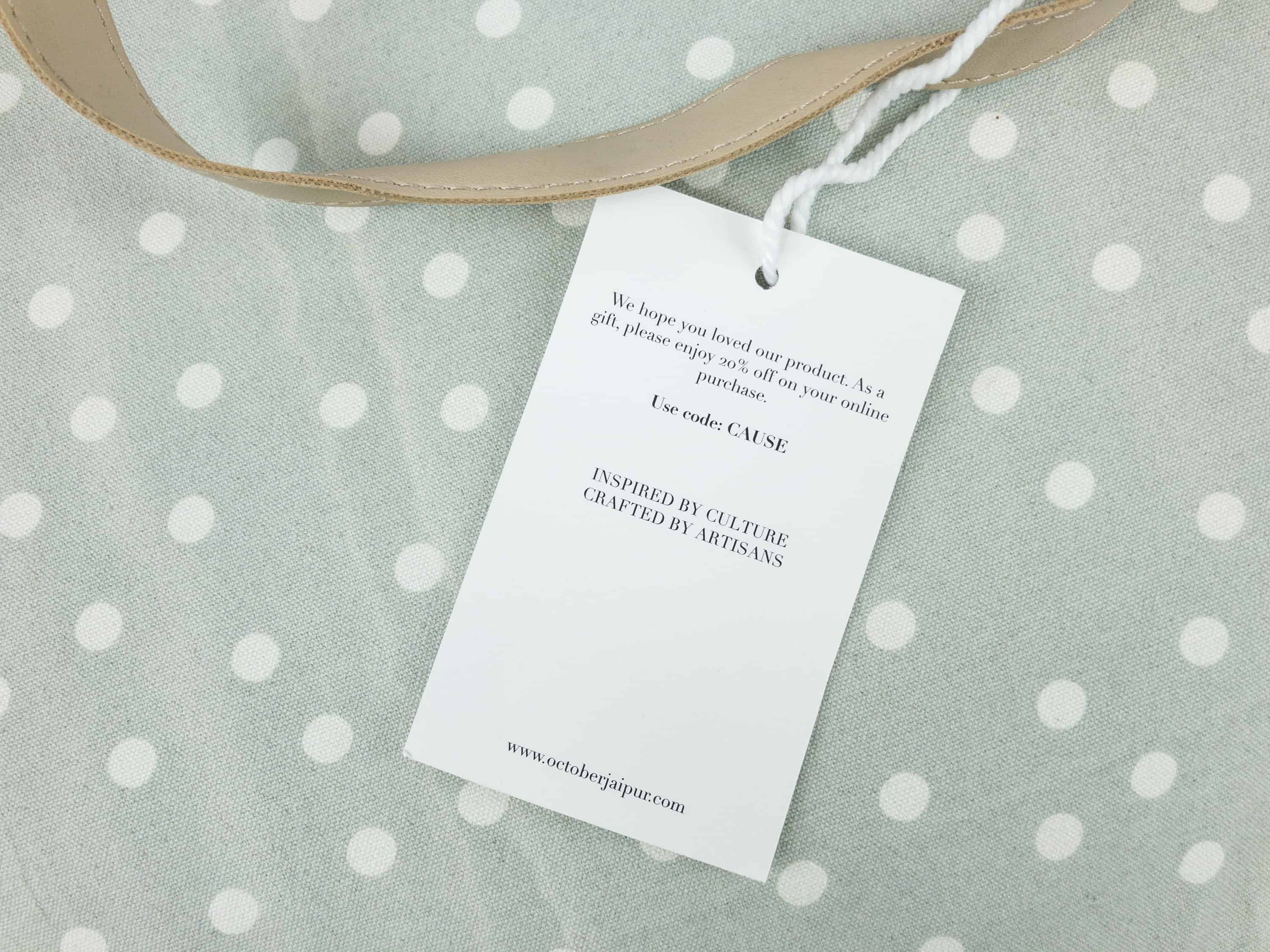 October Jaipur Everyday Tote ($80) Hand sewn by the artisans, this tote is ideal for everyday use. Annual members get to choose their color!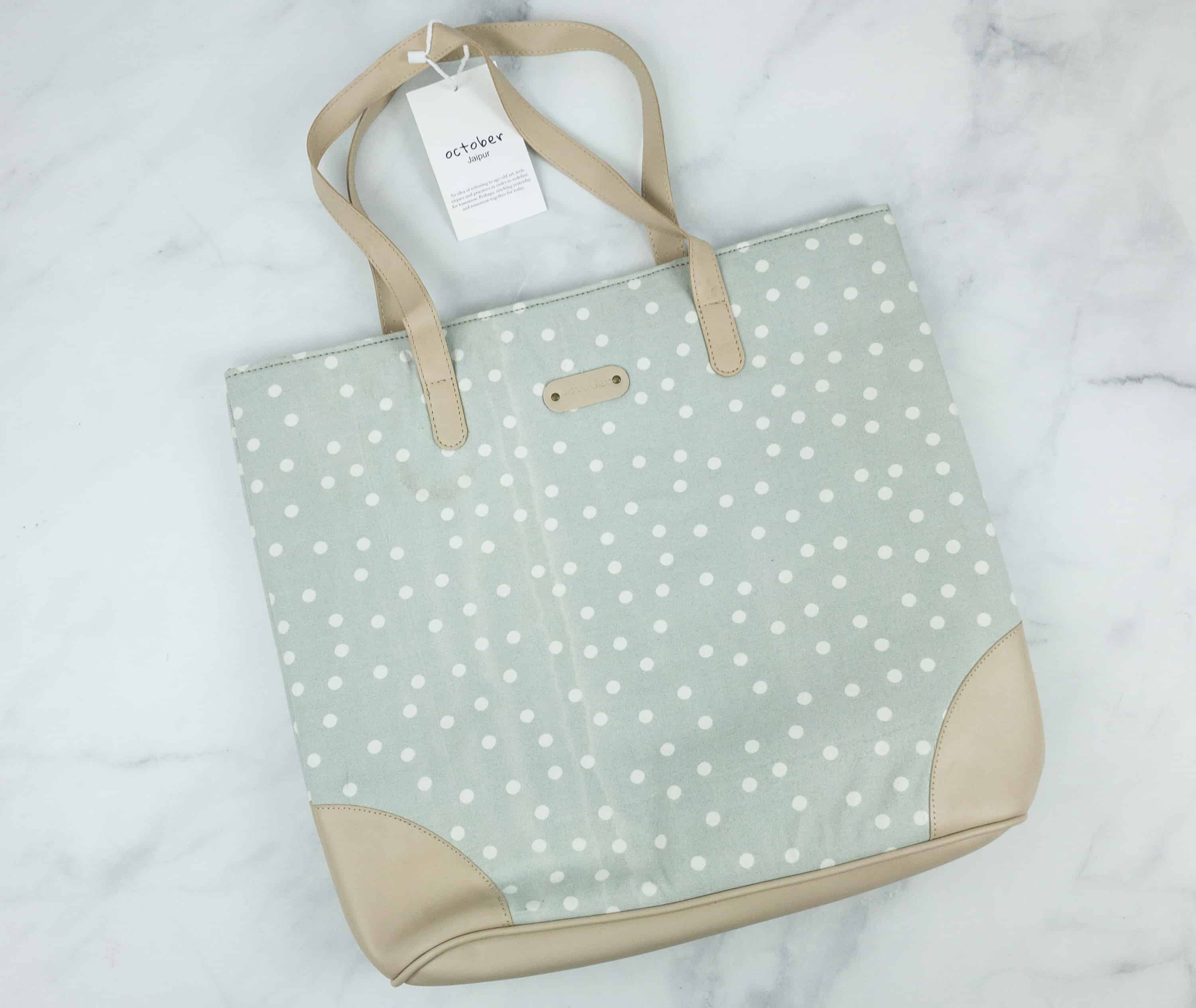 The bag features a polka dot design. It would have been really pretty if not for the stains. I contacted CAUSEBOX and a replacement is on its way.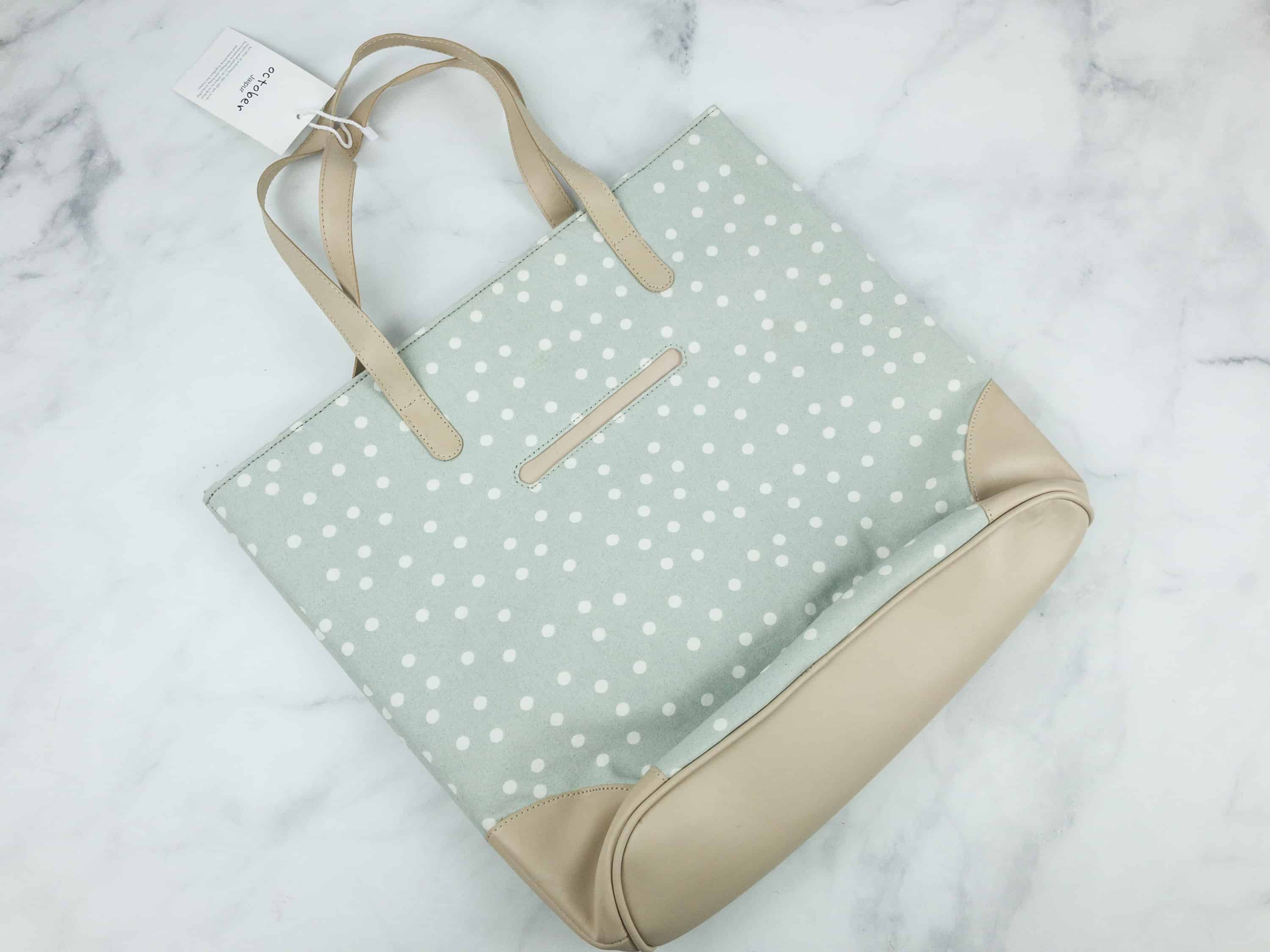 It's spacious enough to use as a daily bag. It's also easy to carry around.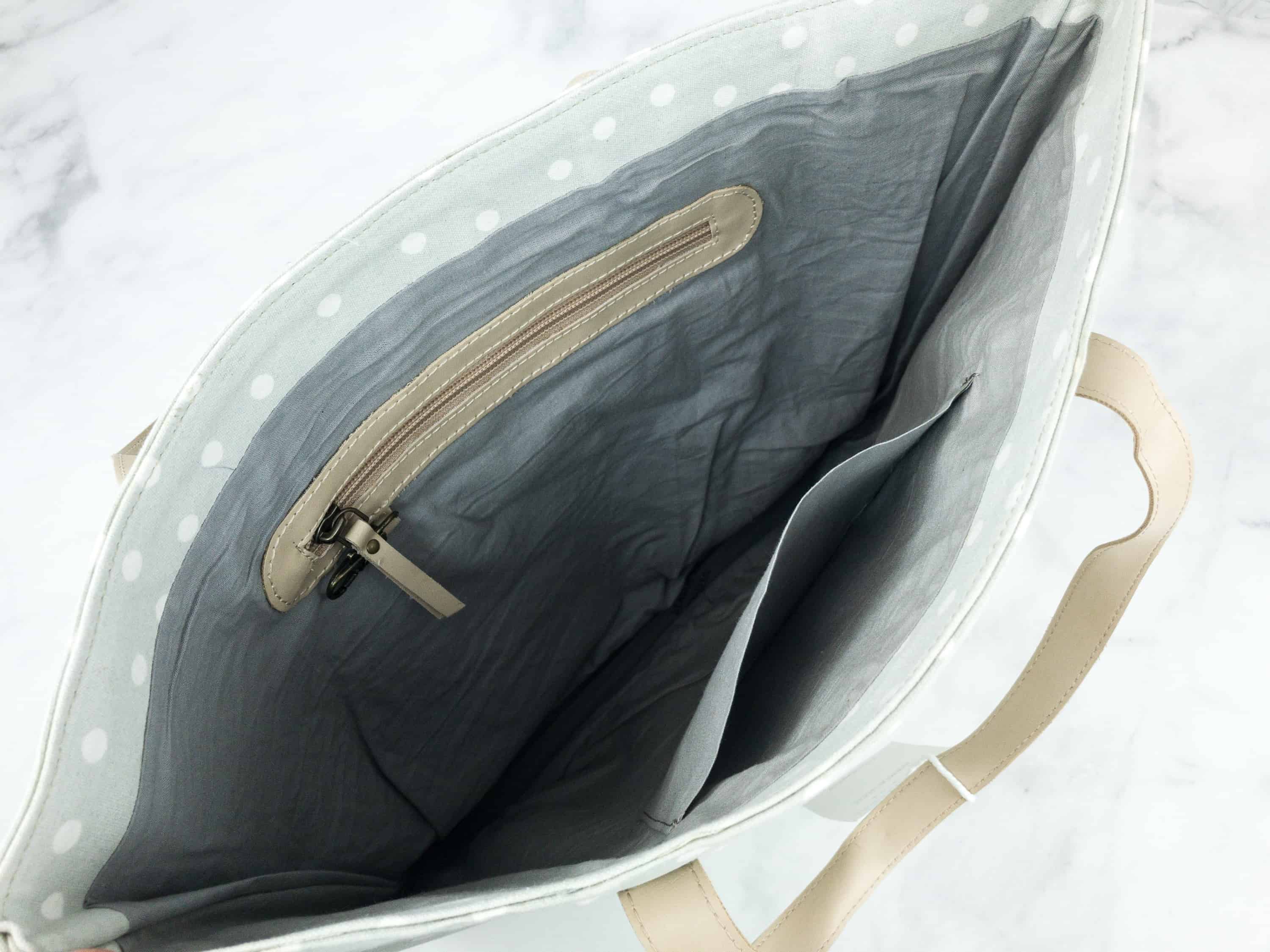 There is a smaller zippered pocket on the inside of the bag, so you can separate the smaller items or those that you need the most from the rest of the personal stuff that you will be bringing with you.
Looking closer, there are even more stains on the bag. It's such a bummer! At least I'm getting a new one. I'll pass this one along to someone who won't mind.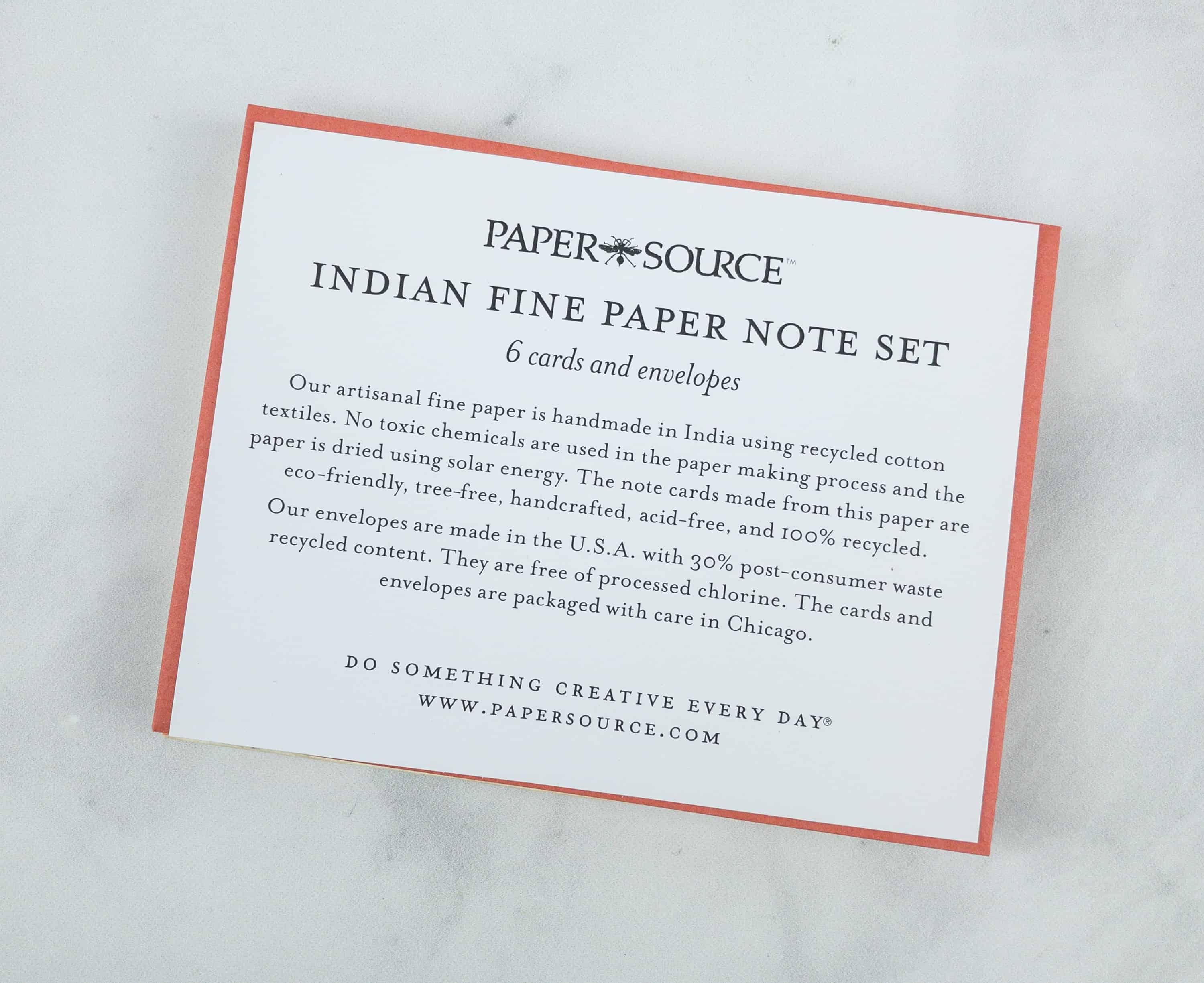 Paper Source Handmade Paper Stationery Set ($12) This set includes six handmade cards and envelopes. The artisanal paper was handmade in India using recycled items. The envelopes were made in the USA using recycled content as well.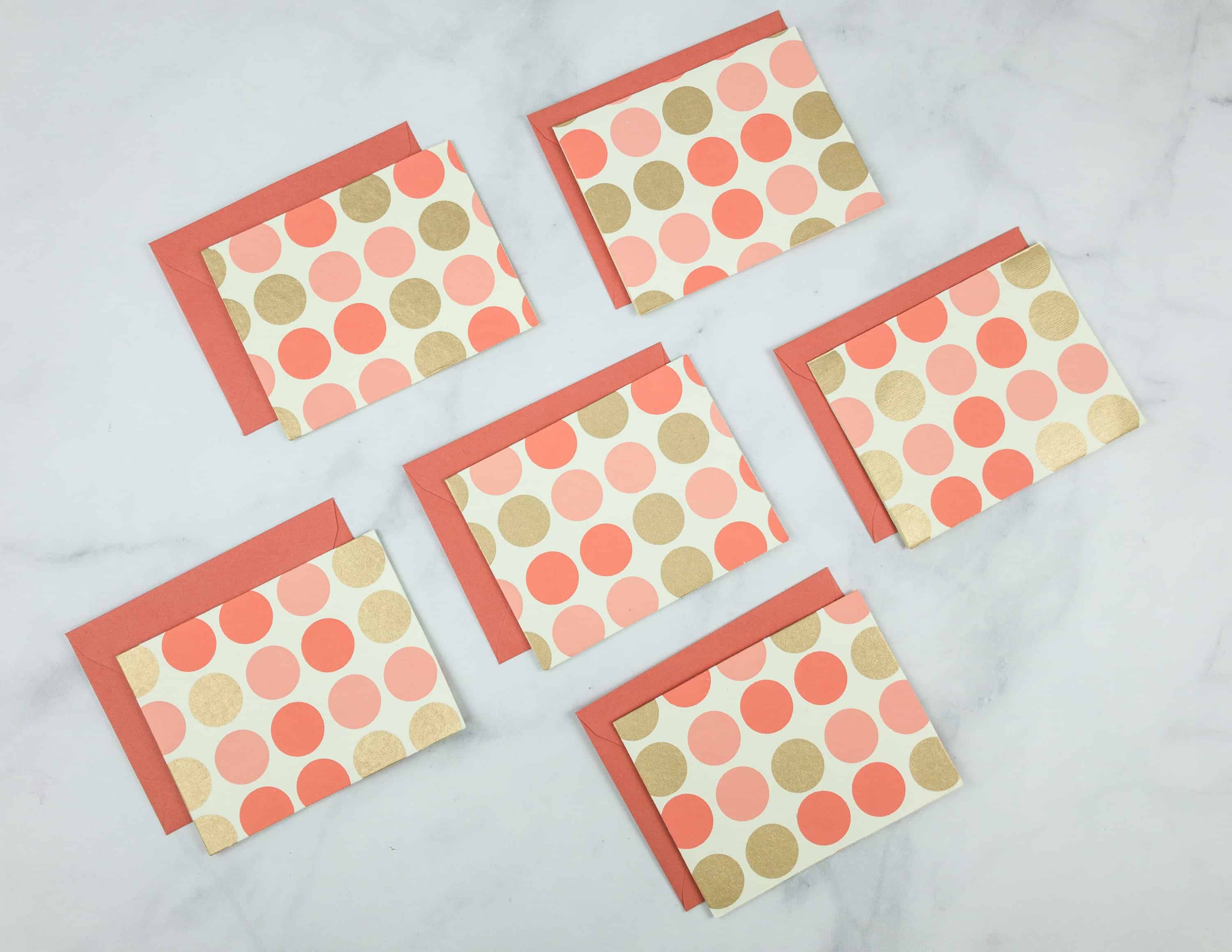 I love that these are eco-friendly and free from toxic chemicals. Even the drying process is sustainable because they used solar energy!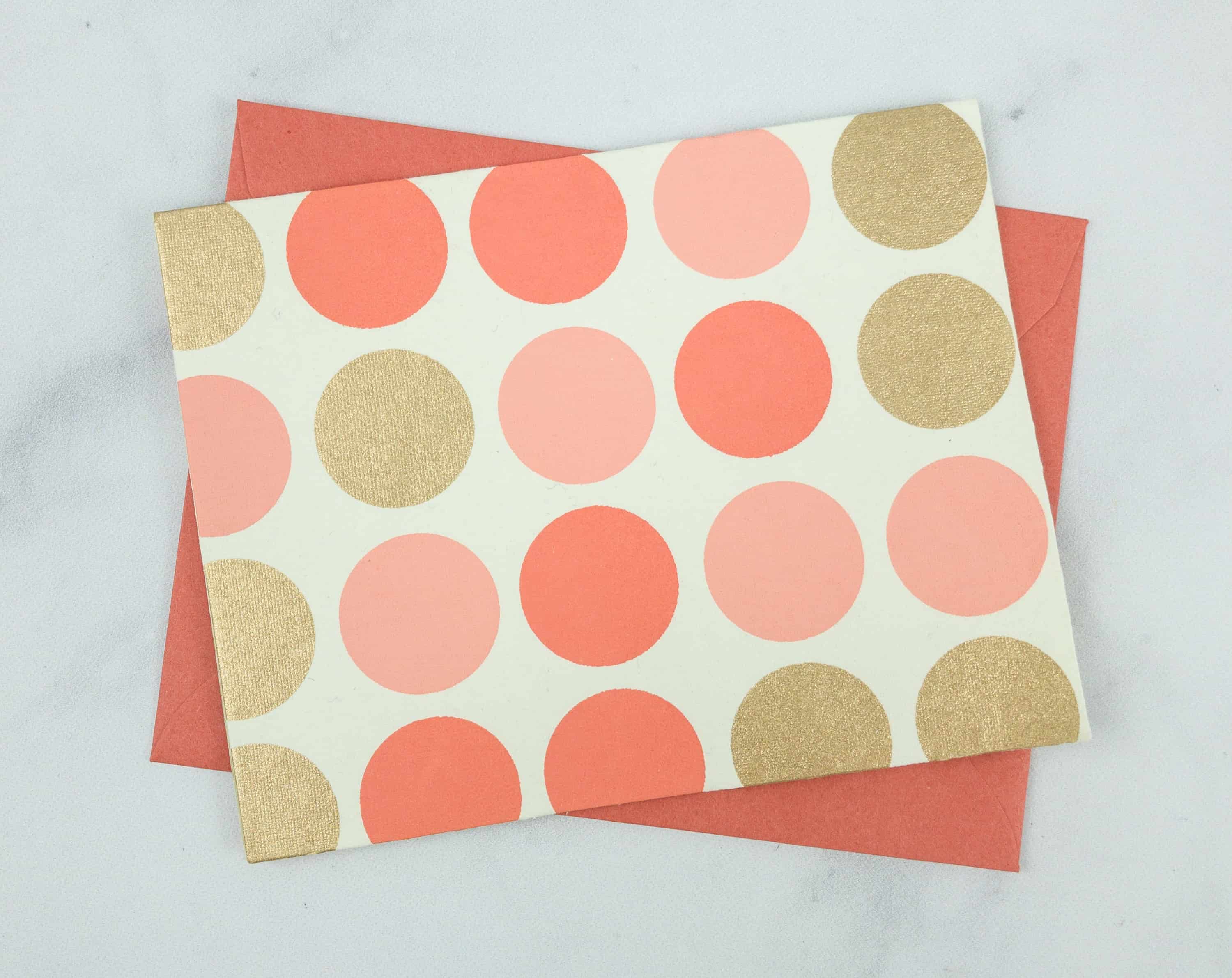 The card has a playful yet modern look to it. It can be used no matter what occasion!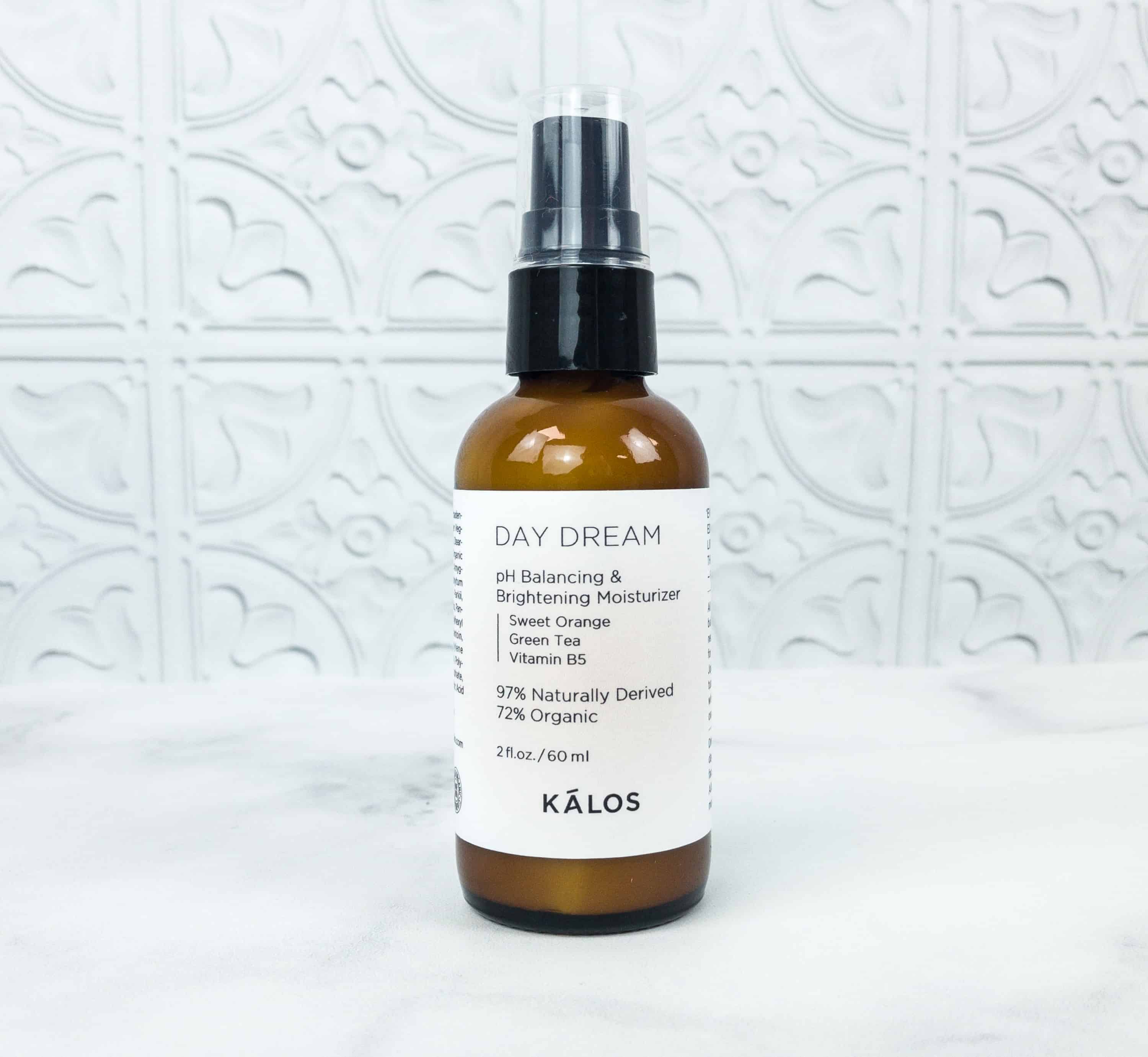 Kalos pH Balancing & Brightening Moisturizer ($28) Ideal for all skin types, this moisturizer contains hydrating jojoba oil and brightening vitamin A and sweet orange. Other ingredients include green tea and vitamin B5. It claims to be 97% naturally derived and 72% organic. Annual members get to select either this or the Natura Brasil Hair Mask.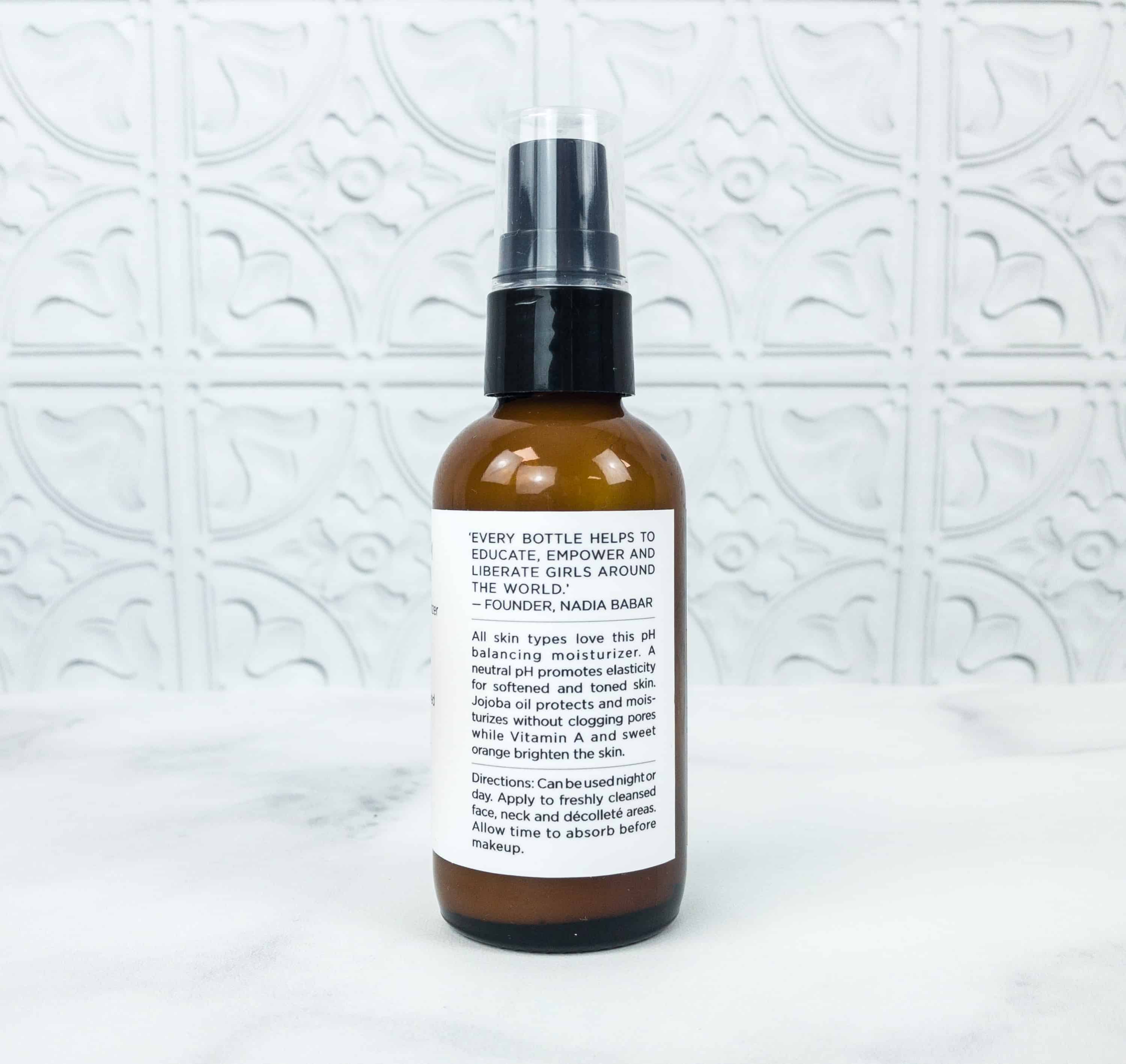 It also helps promote your skin's natural elasticity for a softer and more toned looking skin. You can even use it during the day or night, whenever you prefer. It works well under makeup, just let your skin absorb it first before putting on another product.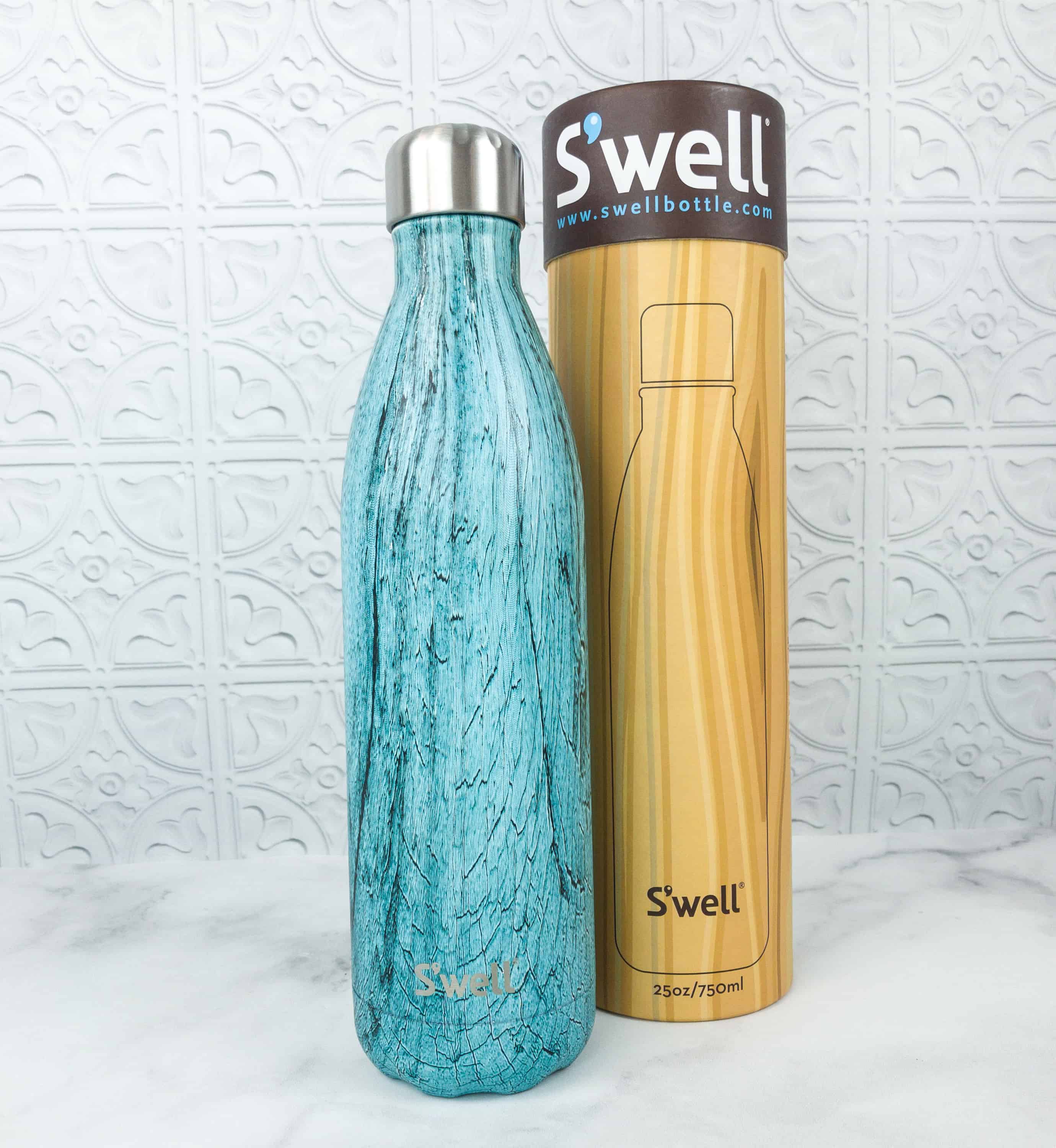 S'well Iconic Wood Collection 25-ounce bottle ($45) I am impressed with the bottle's sleek look and its design that imitates the look of wood. It's also hand-painted, making it really unique!
The bottle promises to keep beverages cold for 24 hours or hot for 12 hours. Also, for every bottle sold, they will be planting a tree.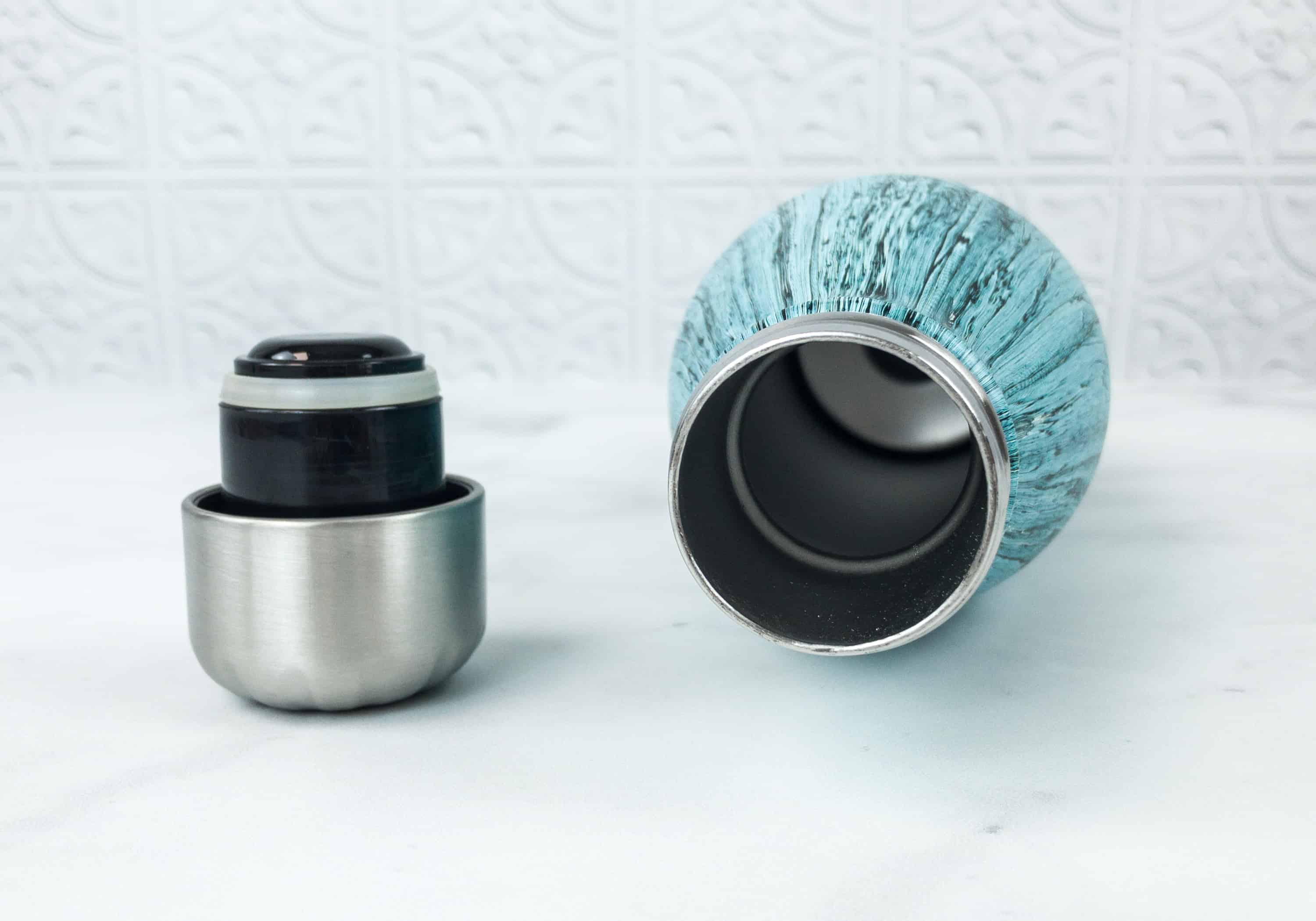 The bottle comes with a tight cap that prevents spills and leaks, so you can bring it with you wherever you go. It's made from stainless steel and it's BPA-free too.
RealHer PlayBook Be Your Own Kind Of Beauty Shadow Palette ($28) This eyeshadow palette contains nine shades, all paraben- and cruelty-free!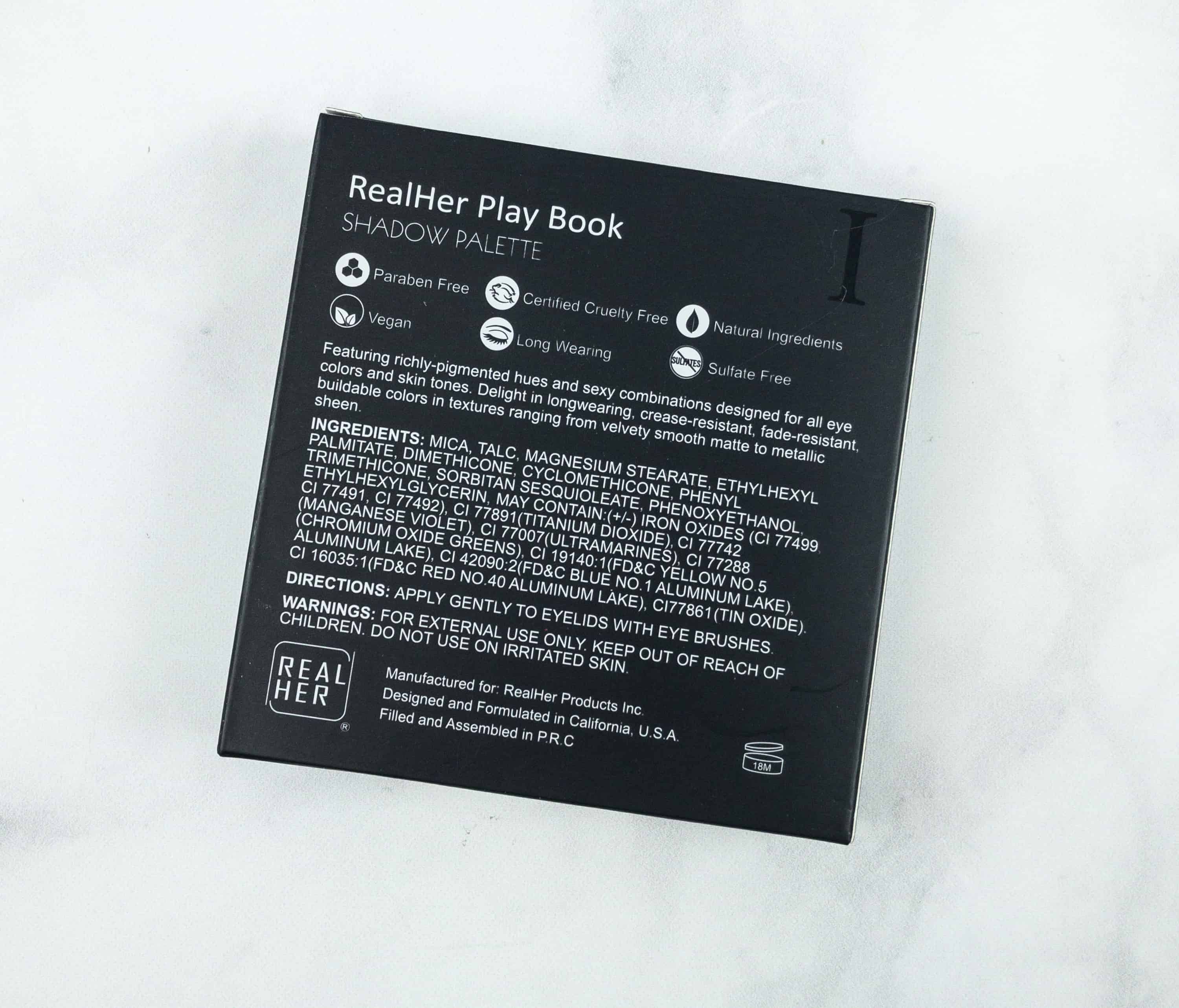 The packaging contains everything you need to know about the eyeshadow palette.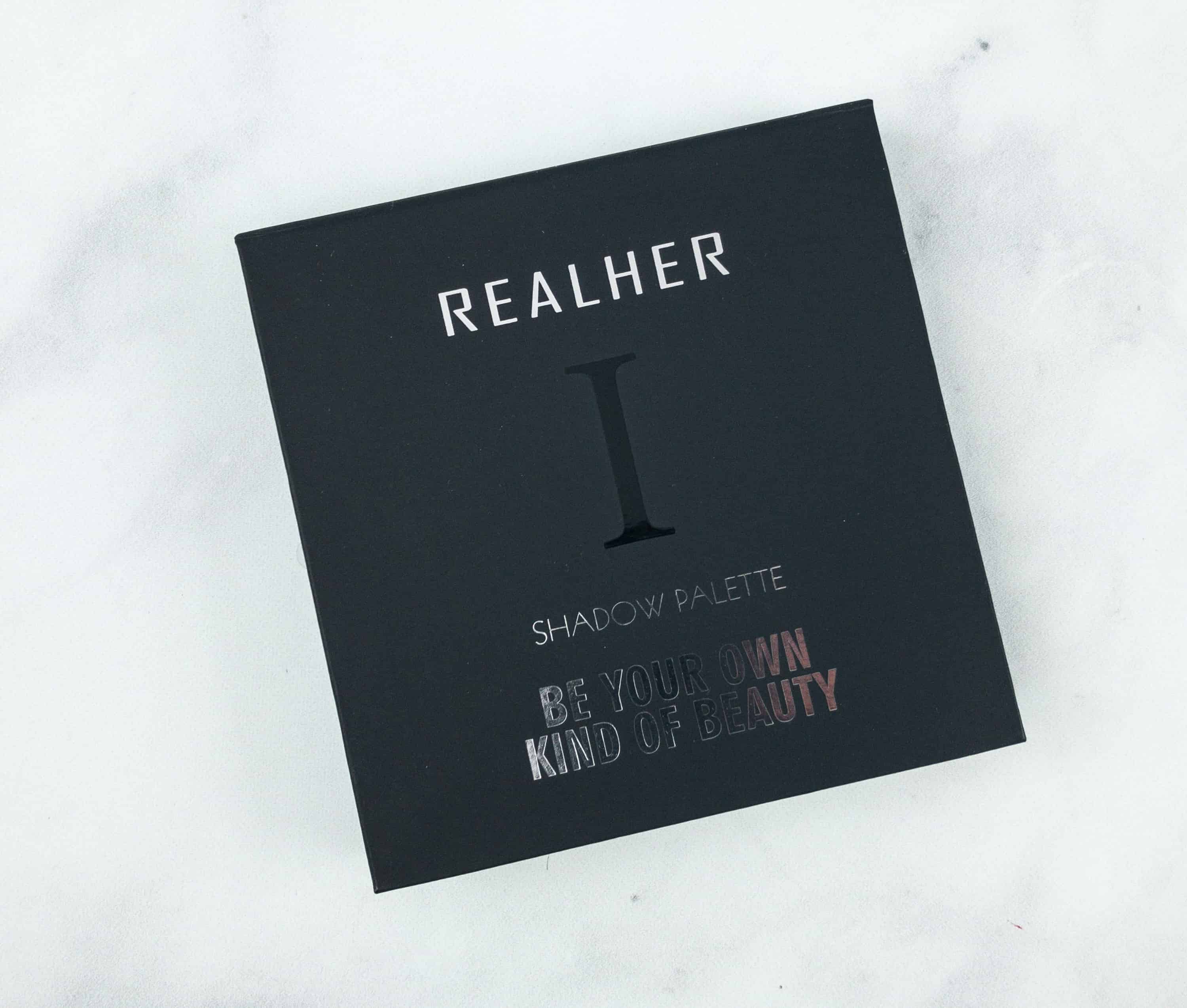 Be your own kind of beauty!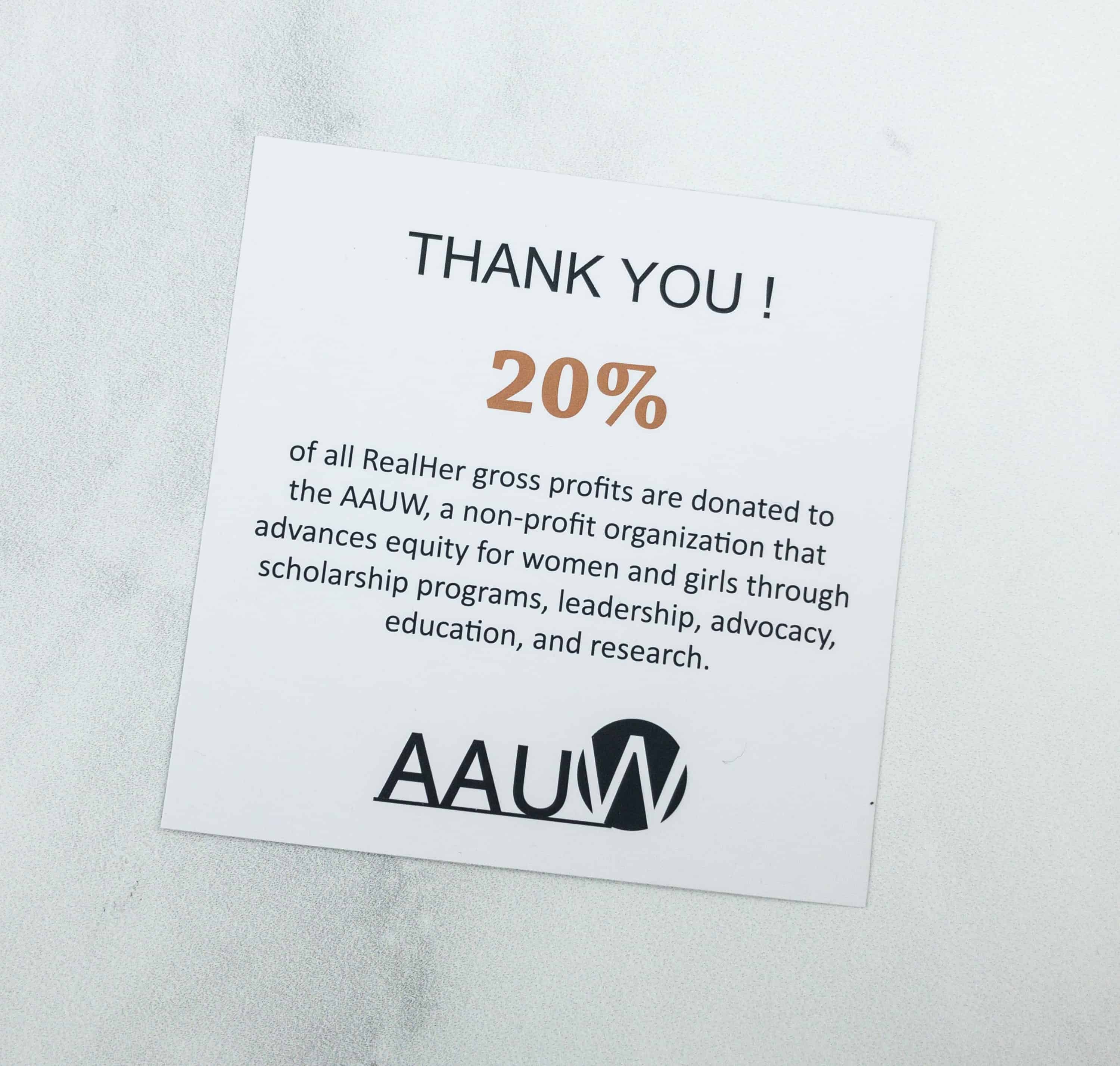 The card indicates that 20% of the gross profits are donated to an organization that helps girls and women. This is the real reason this is in the box – RealHer's commitment to donating a large percentage of their gross profits – otherwise it would be a bit out of place.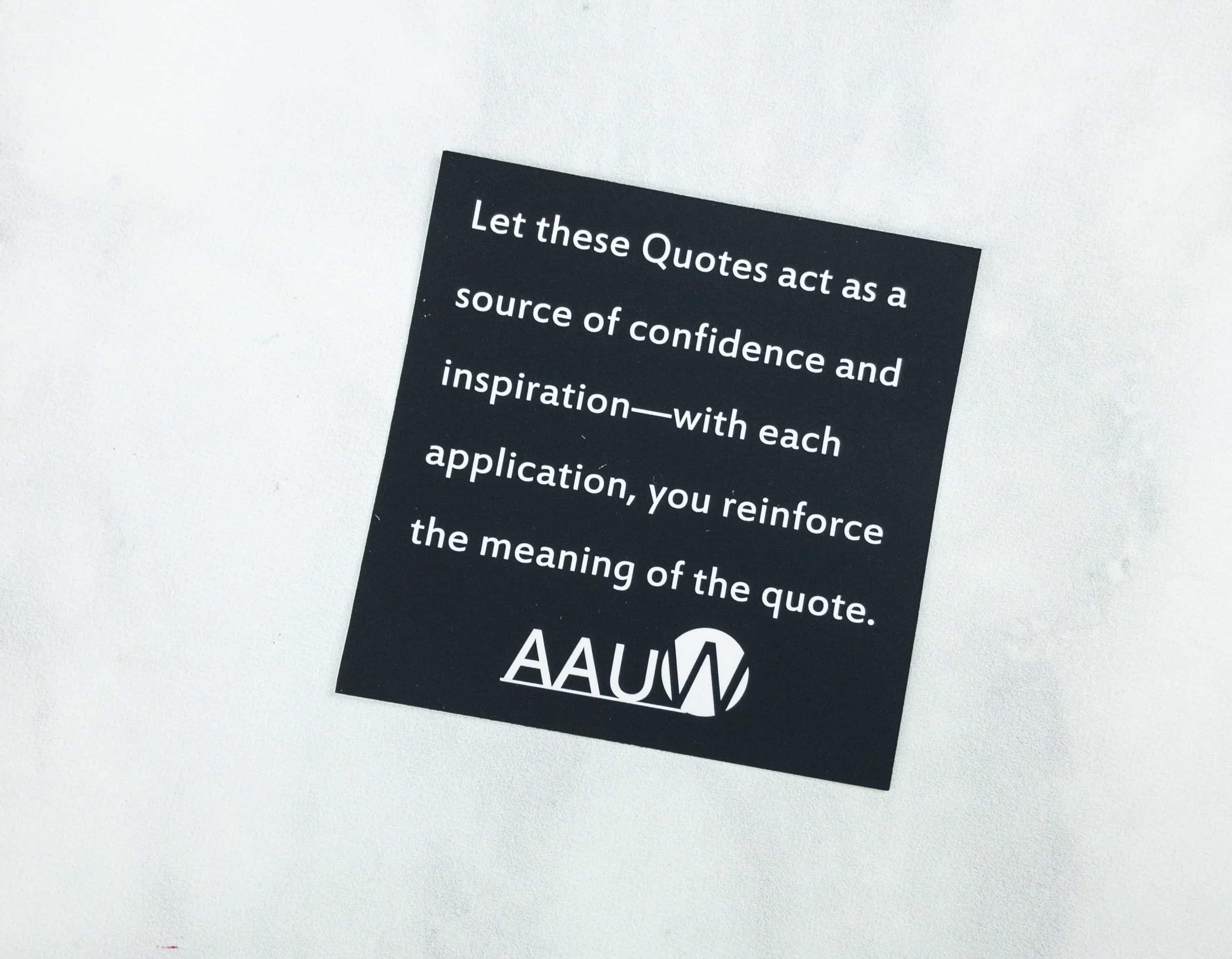 Let these Quotes act as a source of confidence and inspiration–with each application, you reinforce the meaning of the quote.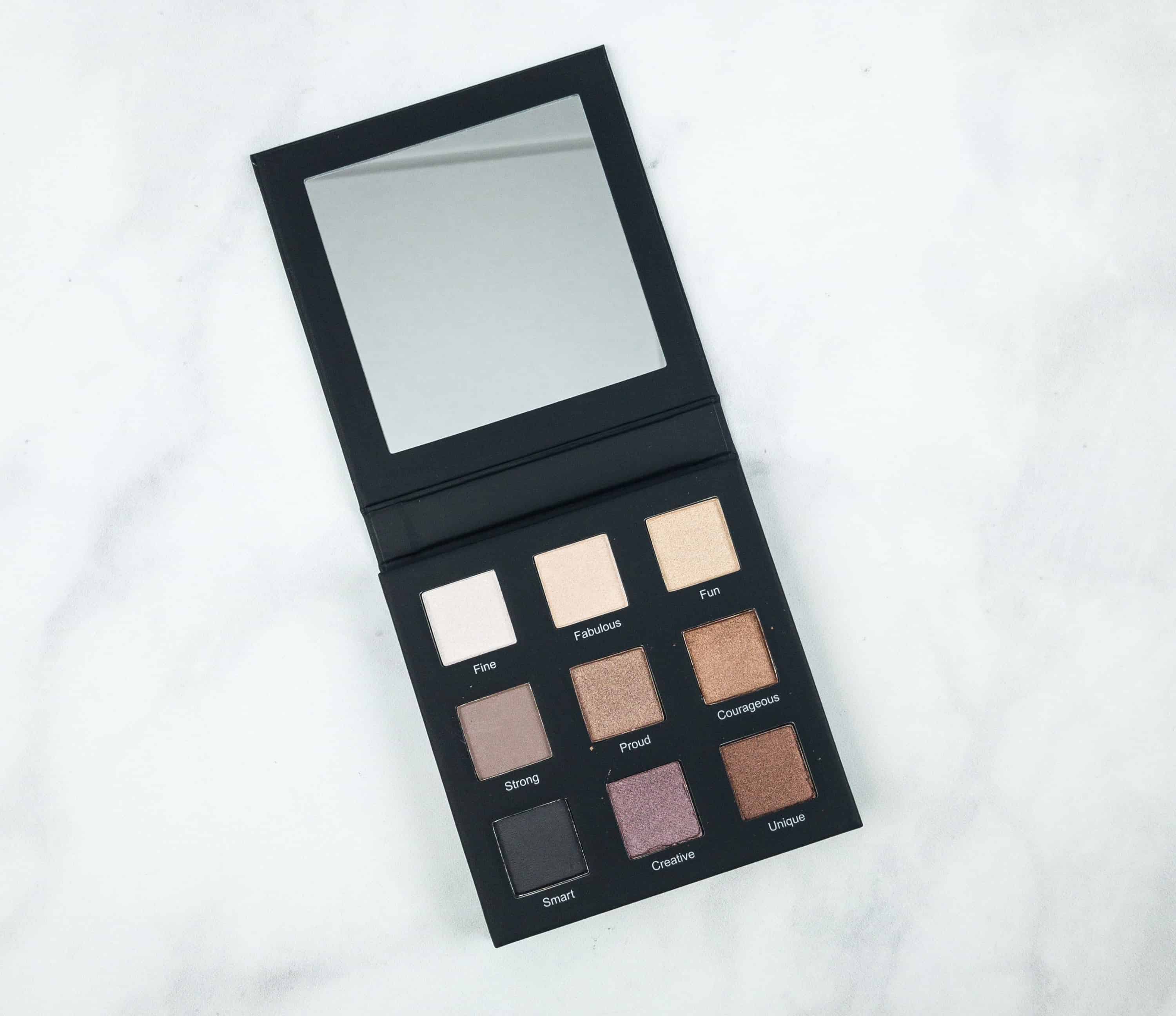 I love the earthy tones! There are shades of soft beige to cooper and the bolder black eyeshadow. Some of them are metallic and some are matte. Both apply smoothly on the skin and they're easily blendable too.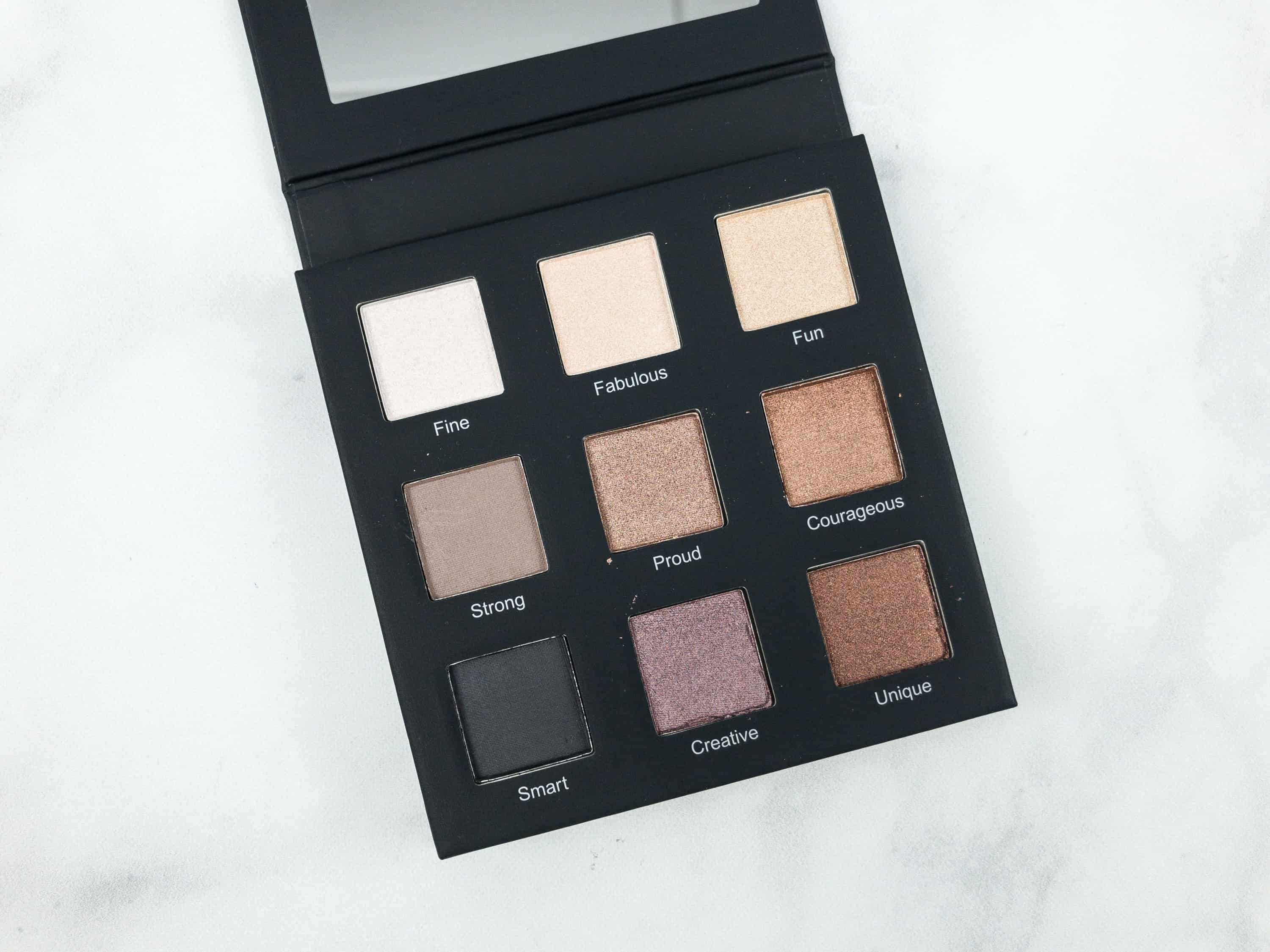 They work nicely with my skin. Whether I need an option for something light, or a bit more dramatic, I got everything that I need here!
Cream Brush by RealHer Makeup ($10) What better way to use my new eyeshadow palette than this cream brush? The bristles are made from vegan synthetic fibers. They're soft and they help create a lasting coverage on my skin.
CAUSEBOX had a nice curation for Fall 2018, as it combined skin care with day to day accessories such as the scarf and tote. Sadly, the tote I received wasn't in its best condition but it's getting replaced (with a superfast response time). Meanwhile, the makeup items are wonderful additions to my beauty routine especially with the palette because it is so versatile. With a total of $263 in retail value, this box was jampacked. And with the exception of the stained tote bag, this is definitely a win!
What do you think of the Fall 2018 CAUSEBOX?