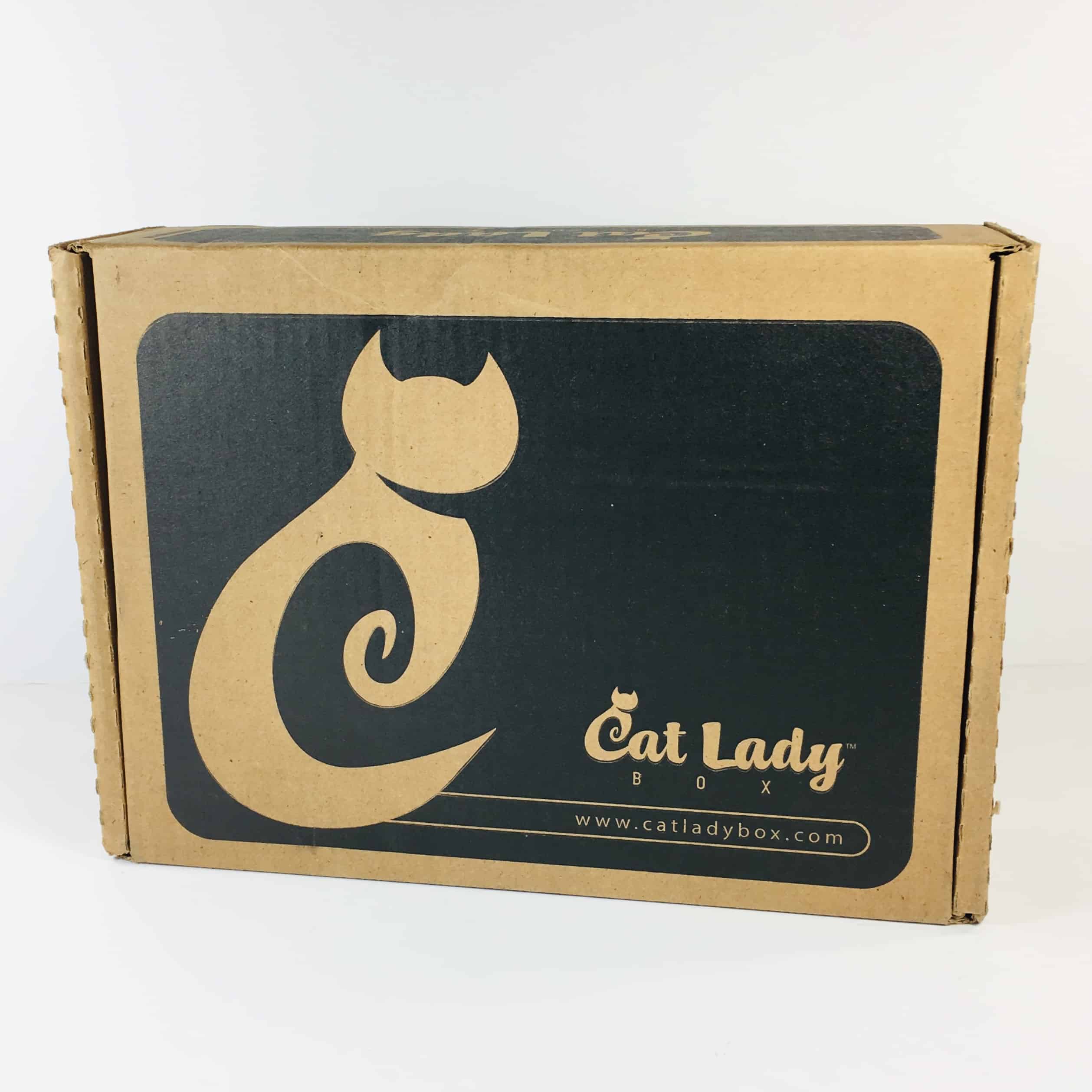 CatLadyBox is a monthly subscription box for us cat ladies and our cats! Each month you will receive cat-themed items for you and your cat (Crazy CatLadyBox), or you can order a box just for you (CatLadyBox). Each box could contain cat-themed shirts, jewelry, home decor, accessories, art, and more – all delivered in a box your cat can keep.
CatLadyBox is unlike any other cat subscription box out there. Each month, you'll receive a meowvelous selection of high-quality cat-themed items only available through us. From super-soft shirts and beautiful jewelry to inspired home decor and quirky cat toys, we pride ourselves in creating and delivering the ultimate ways show off your cat lady pride!
DEAL: For a limited time, save 20% off your first box with coupon code BLACKCAT2018! Valid on Crazy Cat Lady Box only!
Coupon code BLACKCAT2018 good for 20% off your first CatLadybox. Valid on "Crazy" CatLadyBox regular and gift subscriptions. Offer expires September 22nd at 8 p.m EST. Subscriptions auto-renew at regular price and can be canceled at any time. New subscribers only, please.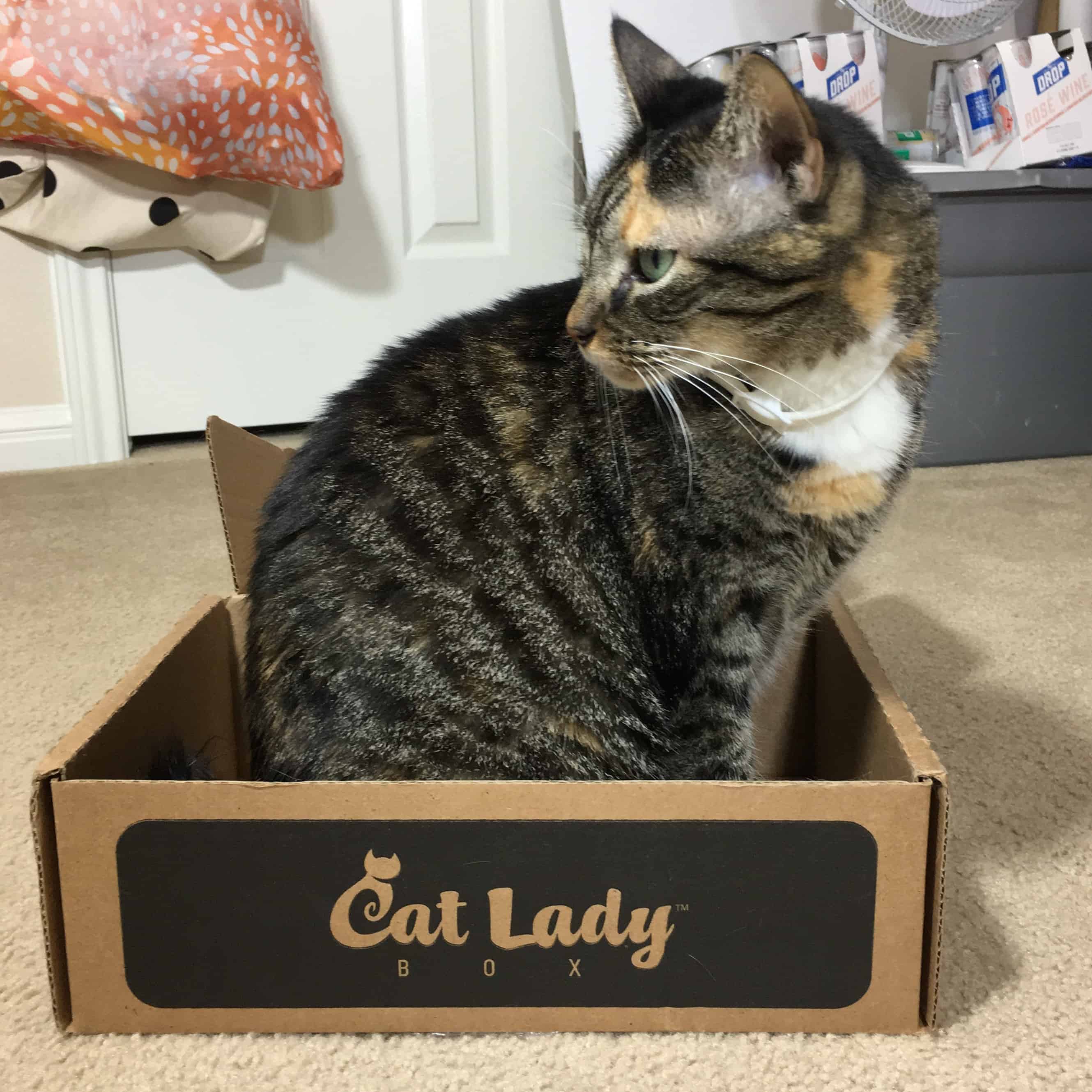 Here's Zoey in her new favorite box!
I received a card in my Crazy CatLadyBox with a purrty black kitty on the front.
TIP: Looking for a coupon code? Subscribe to notifications for CatLadyBox in the directory to get an email when the next one is released!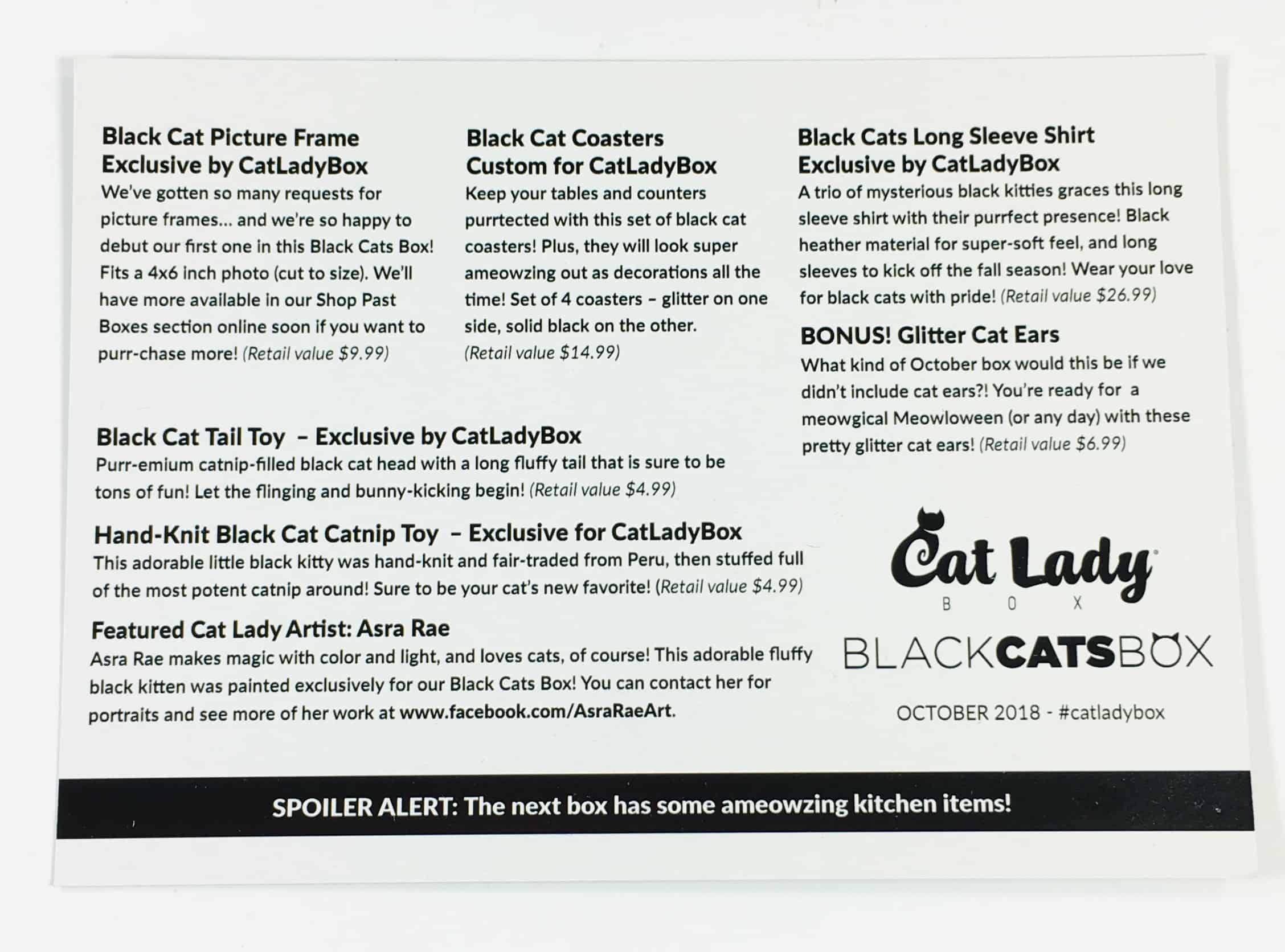 The back of the card lists all of the items in the box and their suggested retail price.
Let's see what treats we received this month!
Everything in my box!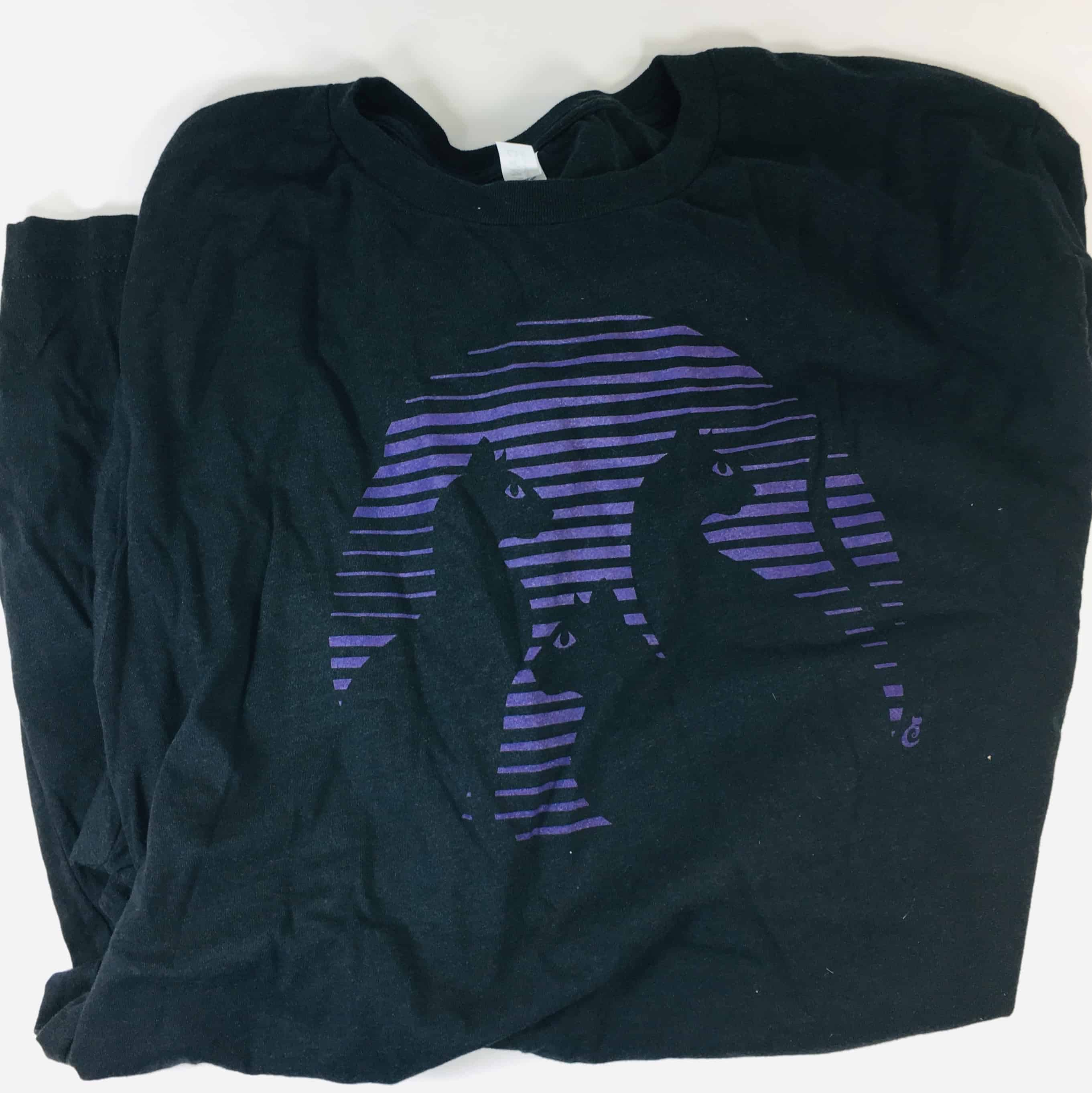 Black Cats Long Sleeve Shirt ($26.99) I couldn't find this shirt online but prices for similar shirts cost about the same. It's made of a cotton poly blend and is soft. The sleeves were too long but I plan on wearing it around the house with some leggings during the cooler months to come. I'll just roll the sleeves up.
Black Cat Tail Toy ($4.99) was branded with a Cat Lady Box tag. In fact, a lot of the items in this box had their logo on it somewhere.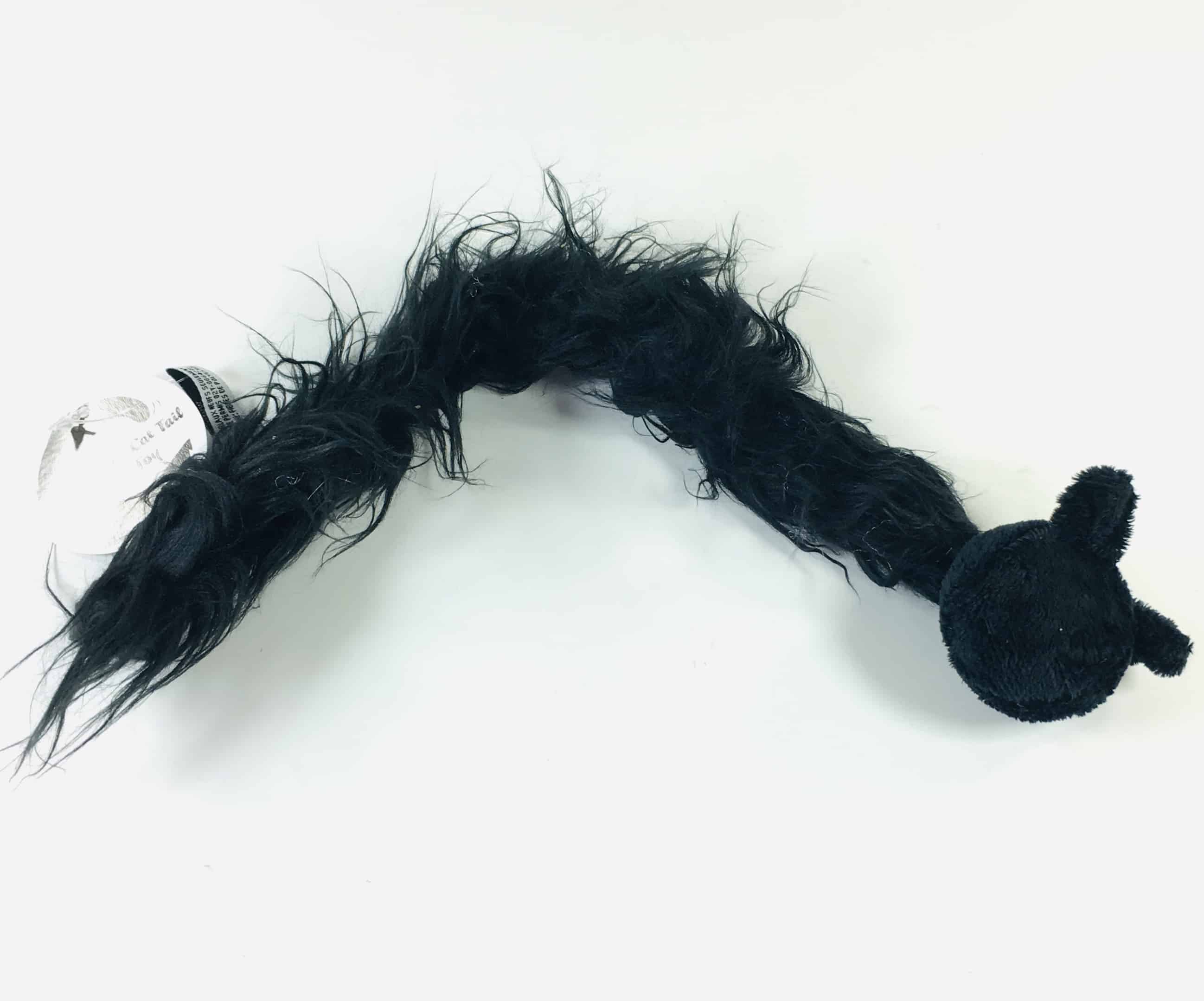 This is a long fuzzy cat that helps kitties use their bunny kick instincts.
The head is stuffed with catnip.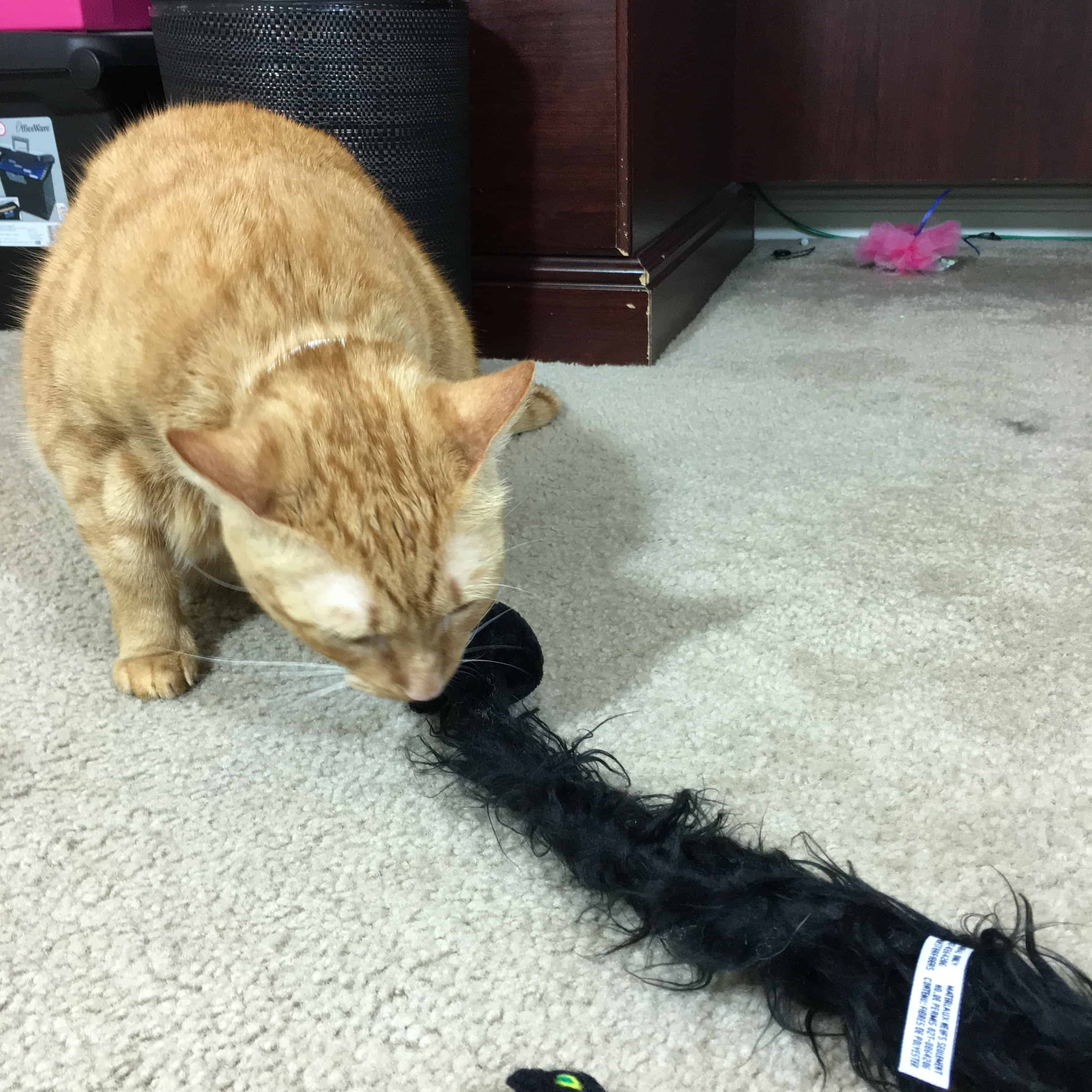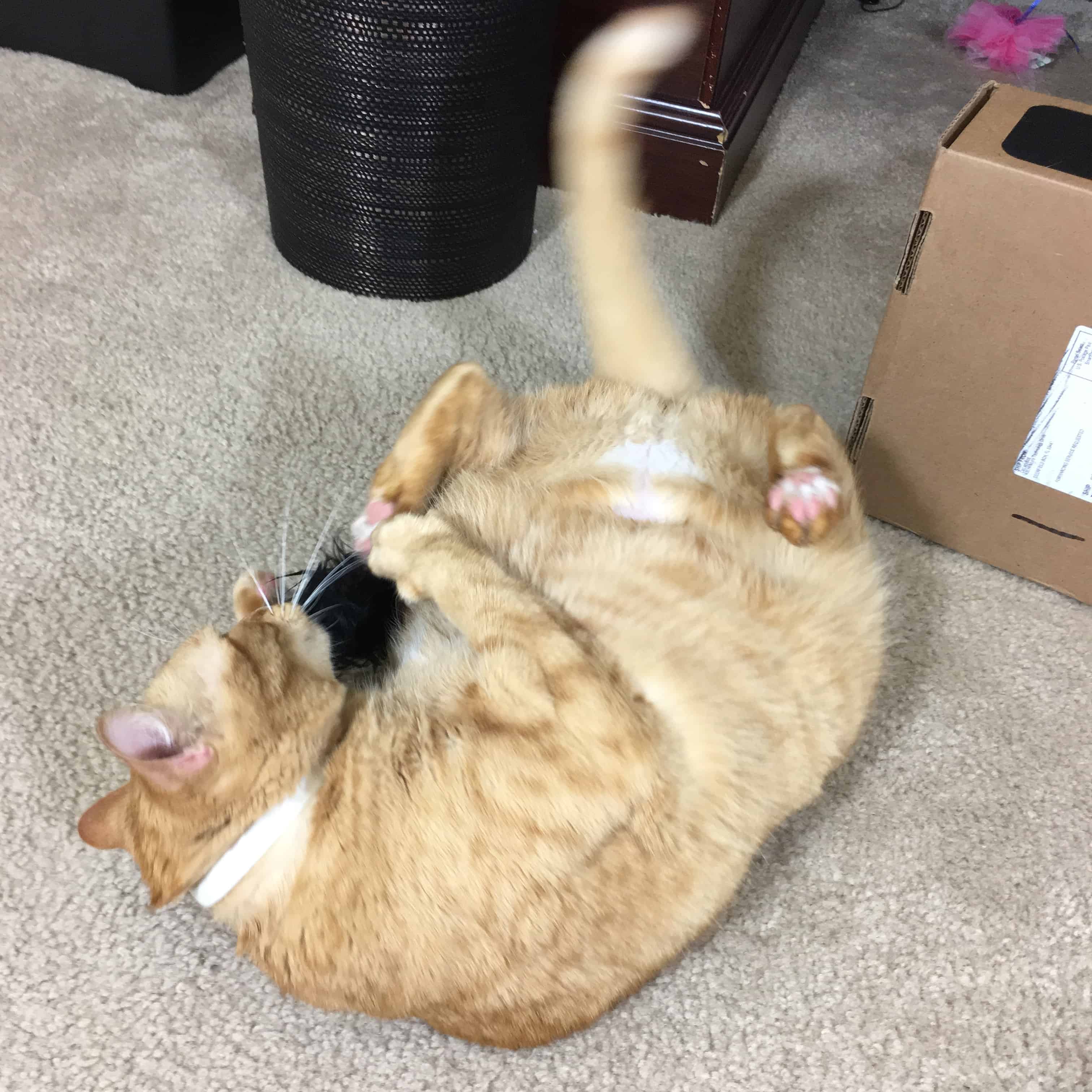 Sunny had fun checking it out.
Hand-Knit Black Cat Catnip Critter Toy ($2.50) was hand-knit in Peru and is stuffed with catnip. It reminds me of a finger puppet.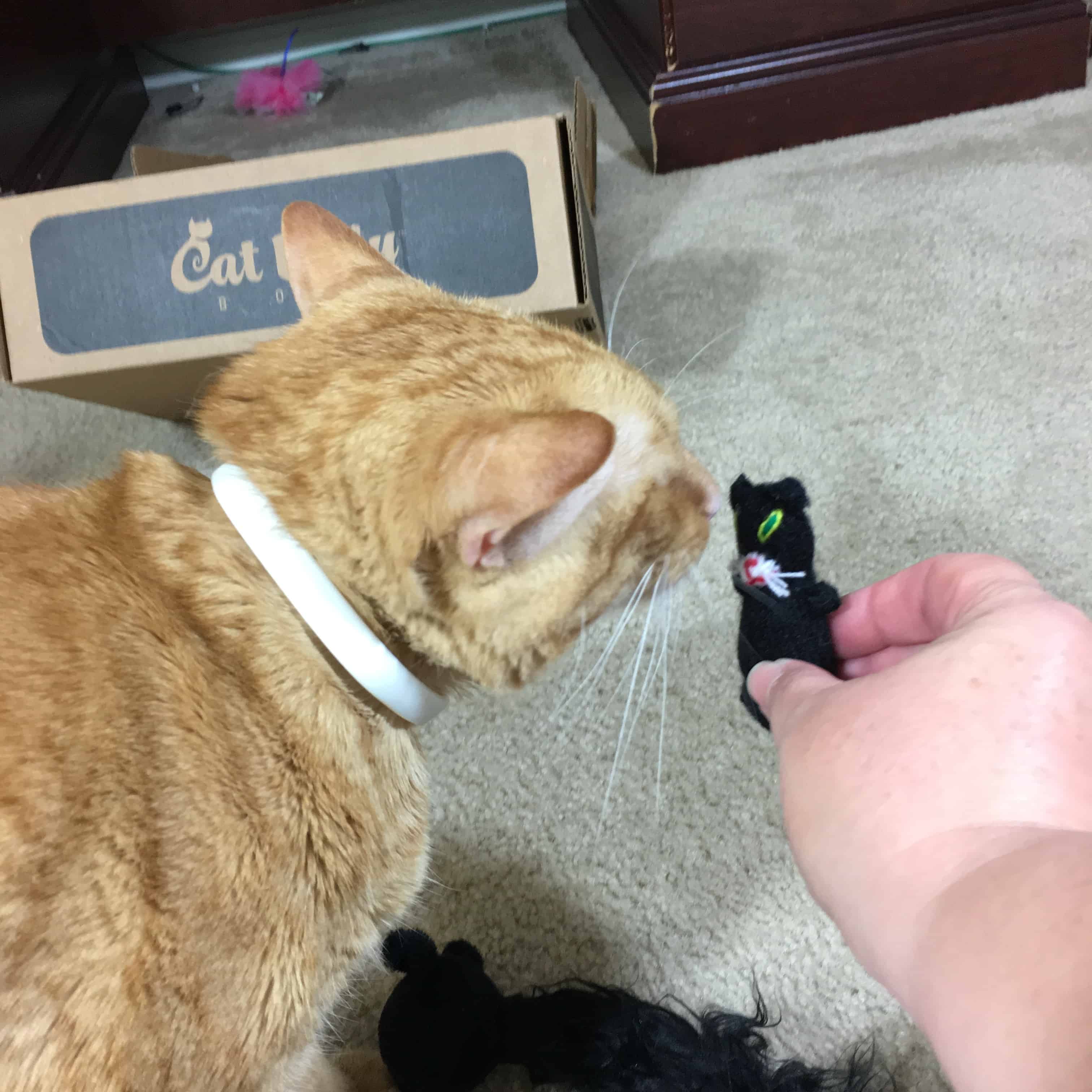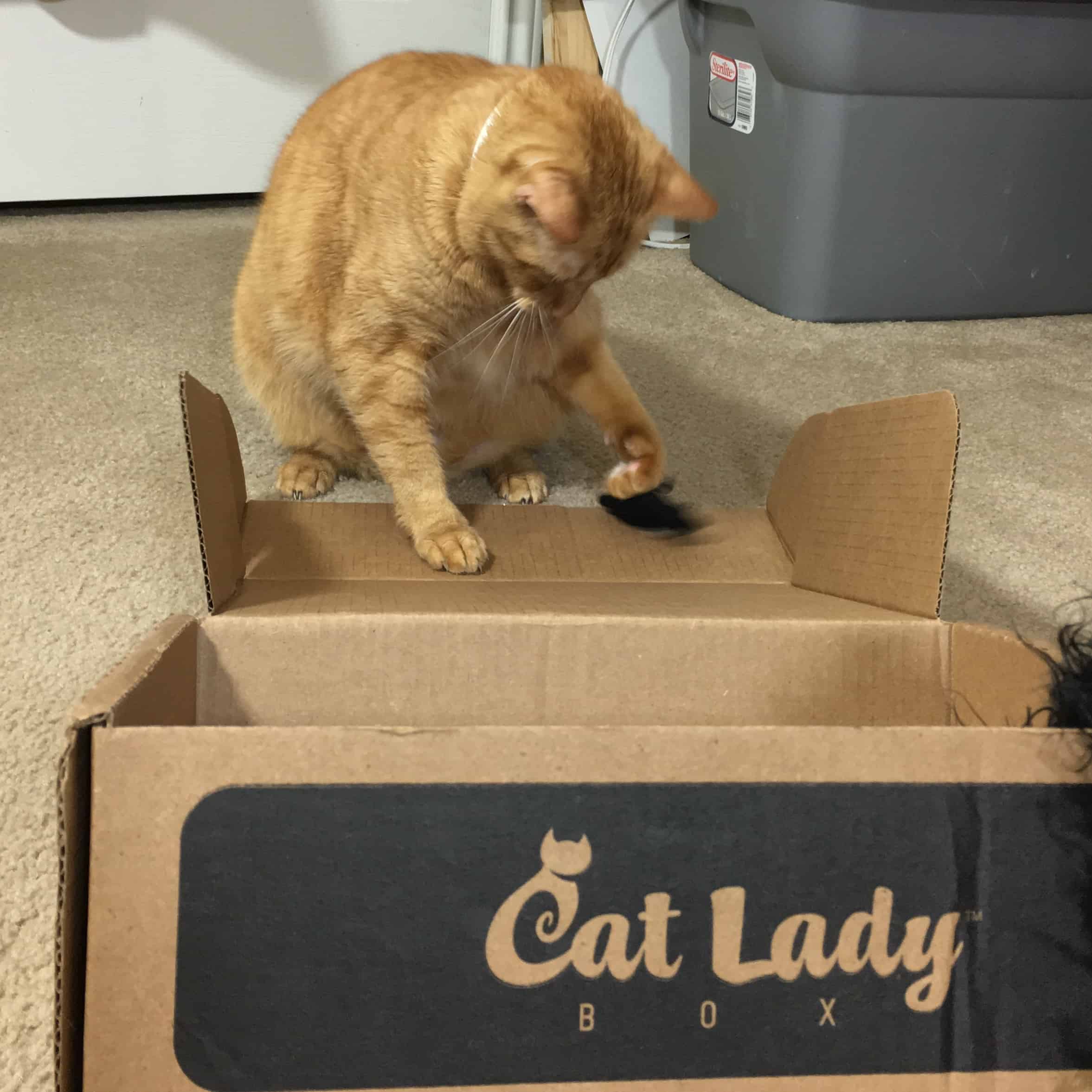 The box even became a play thing! I think Sunny liked the way the toy slid around easily.
Custom Black Cat Glitter Coasters ($14.99) Most of these products were not available for purchase online anywhere other than the CatLadyBox website.
The set included 4 cat head-shaped coasters made of acrylic. They also said CatLadyBox on each one but you can flip them over if you want to hide that. I thought the backs were scratched something awful but it turned out to be a protective cover that could be peeled off.
While cute, I just can't imagine that they would soak up any condensation or spills. I would suggest saving them for hot drinks or place on top of a dresser and stick a bottle of perfume or something similar on top.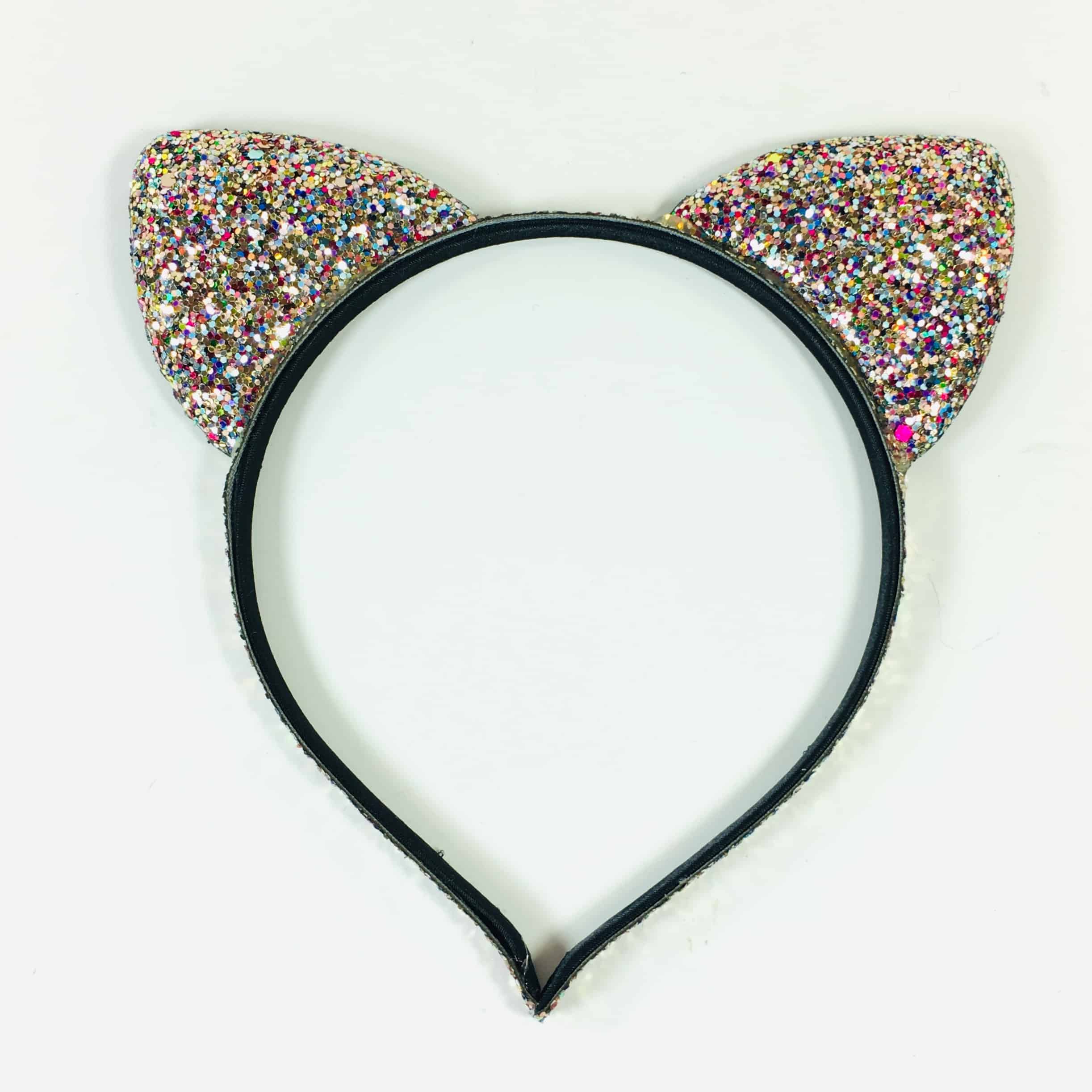 BONUS: Glitter Cat Ears (similar, $4.79) It is finally October and now I am so happy because I don't have to go out and buy a costume, I can wear my new shirt and these sparkly cat ears! I wore them around the house and my younger daughter laughed at me. I have the feeling my older daughter will take them from me!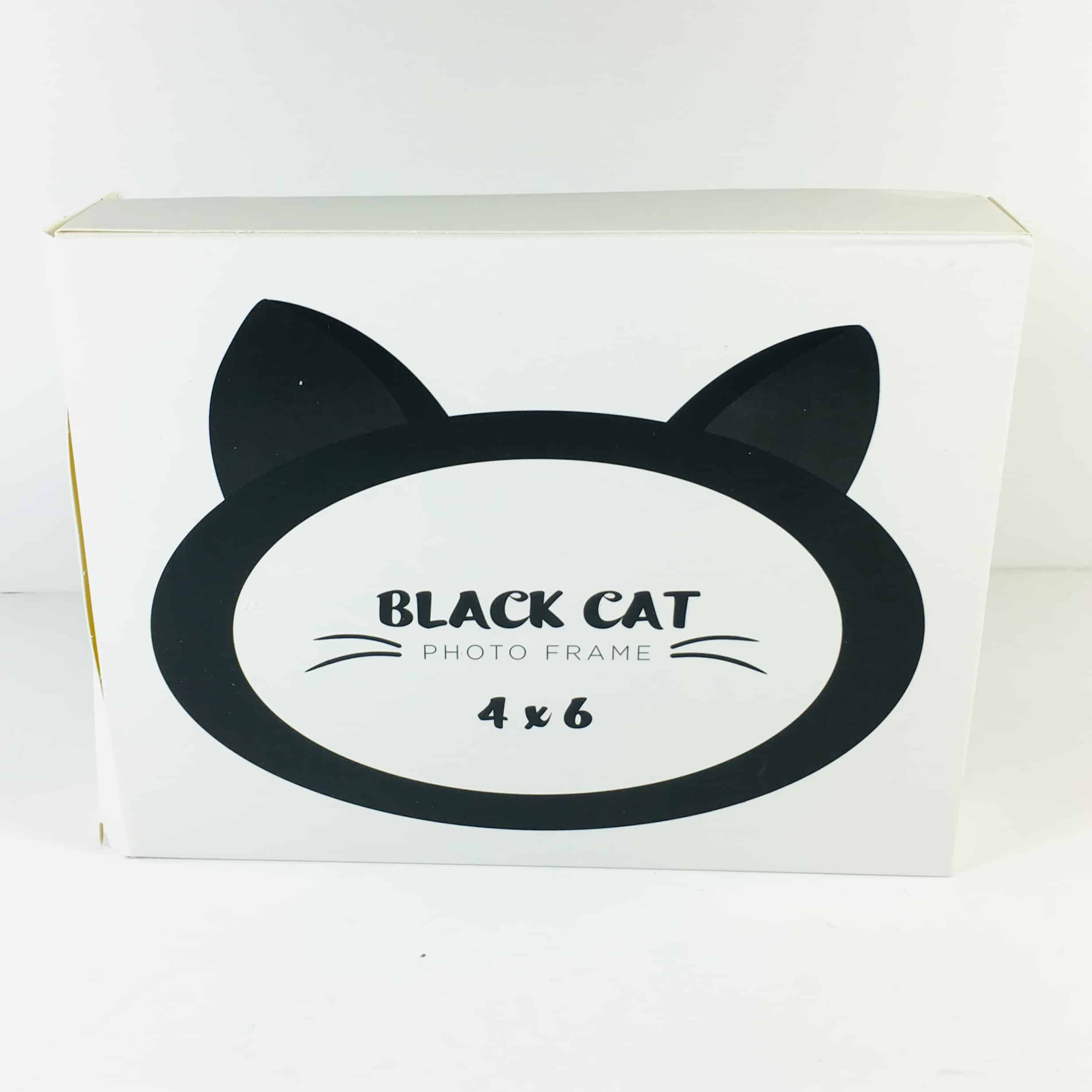 Black Cat Picture Frame ($11.99) My only complaint about this product is that as I unwrapped it, I found fiberglass "hairs" all over it, presumably from the foam packing material.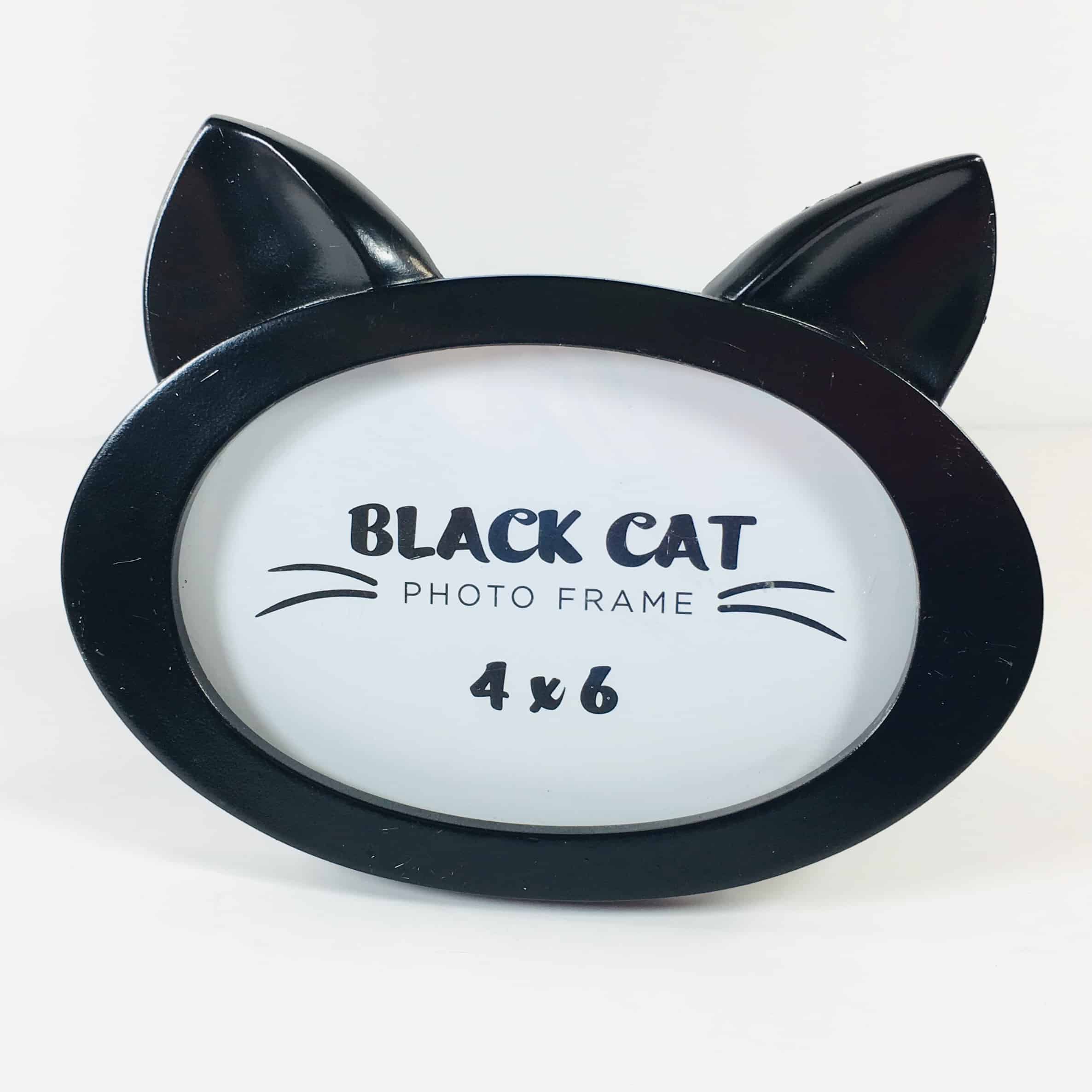 The frame is made of resin and has a matte finish.
I needed to re-screw one of the holders to the back, but other than that this looks like a cute frame, and you can place a trimmed 4×6 picture inside.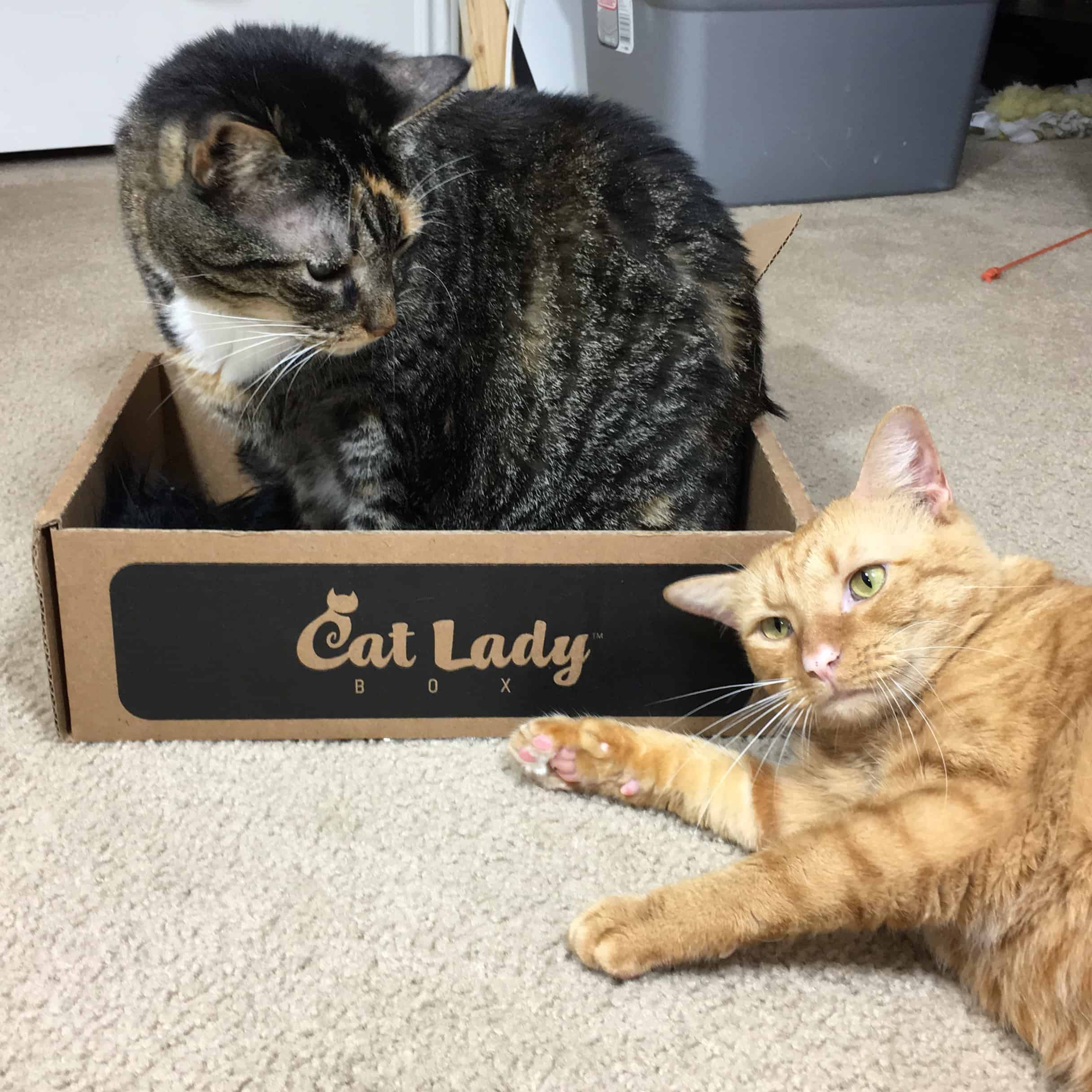 My cats and I enjoyed the October CatLadyBox! This box had a theme and they stuck to it all the way through. Most of the stuff was branded but not in an obnoxious way. My favorite item was the shirt – I wore it today when it was too cool for short sleeves but too hot for a jacket. My cats seemed pretty happy with their toys but even the box was a hit!
What do you think of this month's box? Does your cat give 2 paws up?