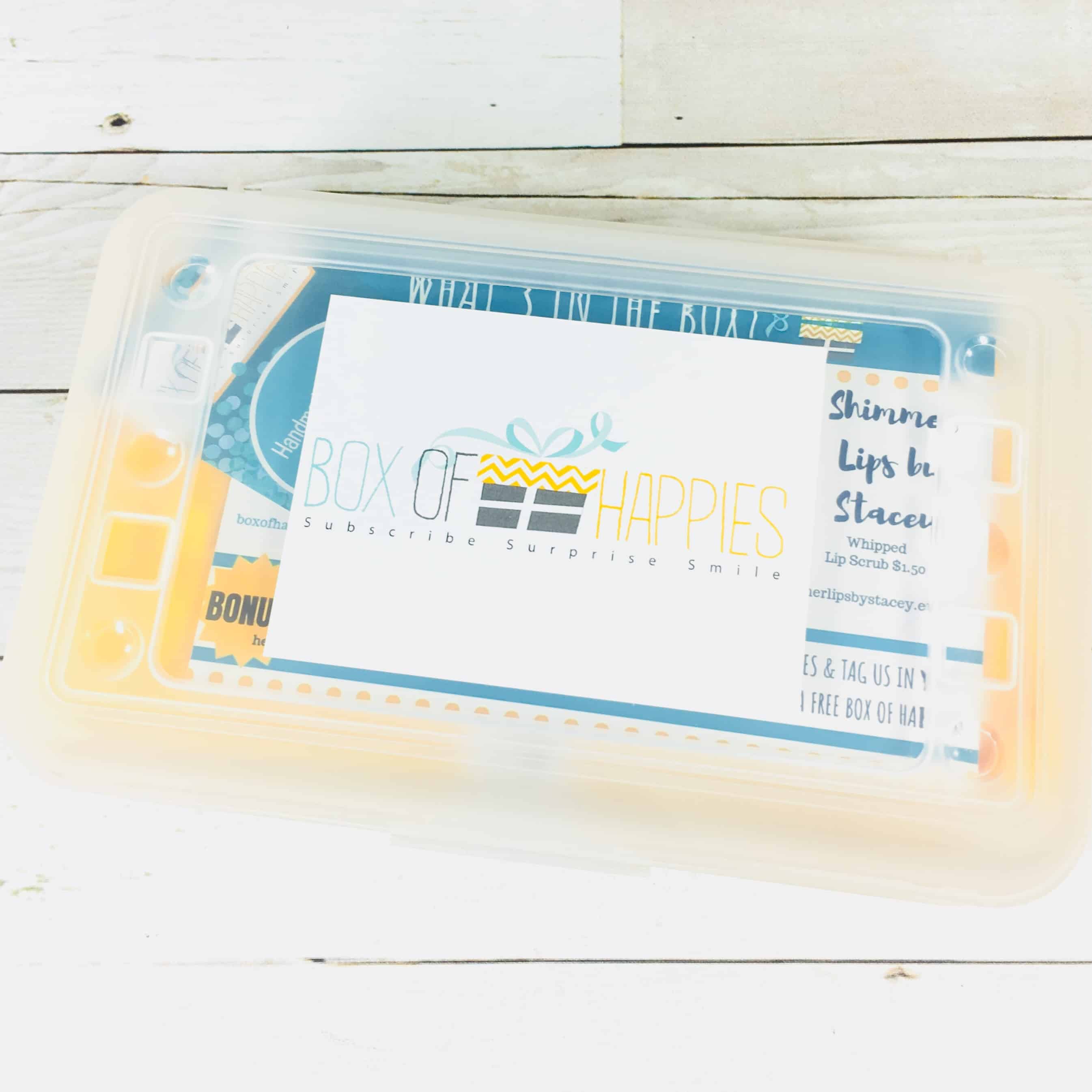 Box of Happies sends a box of handmade products from different artists throughout the US. The contents vary every month but may include handmade jewelry, accessories, candles, soaps, home decor, bath & body, or more!
Discover new artists each month
Retail value ALWAYS surpasses the price you paid for your Box of Happies
At least 1 or more signature handmade jewelry pieces each month
Uniquely curated in a reusable craft box
Guaranteed to put a smile on your face!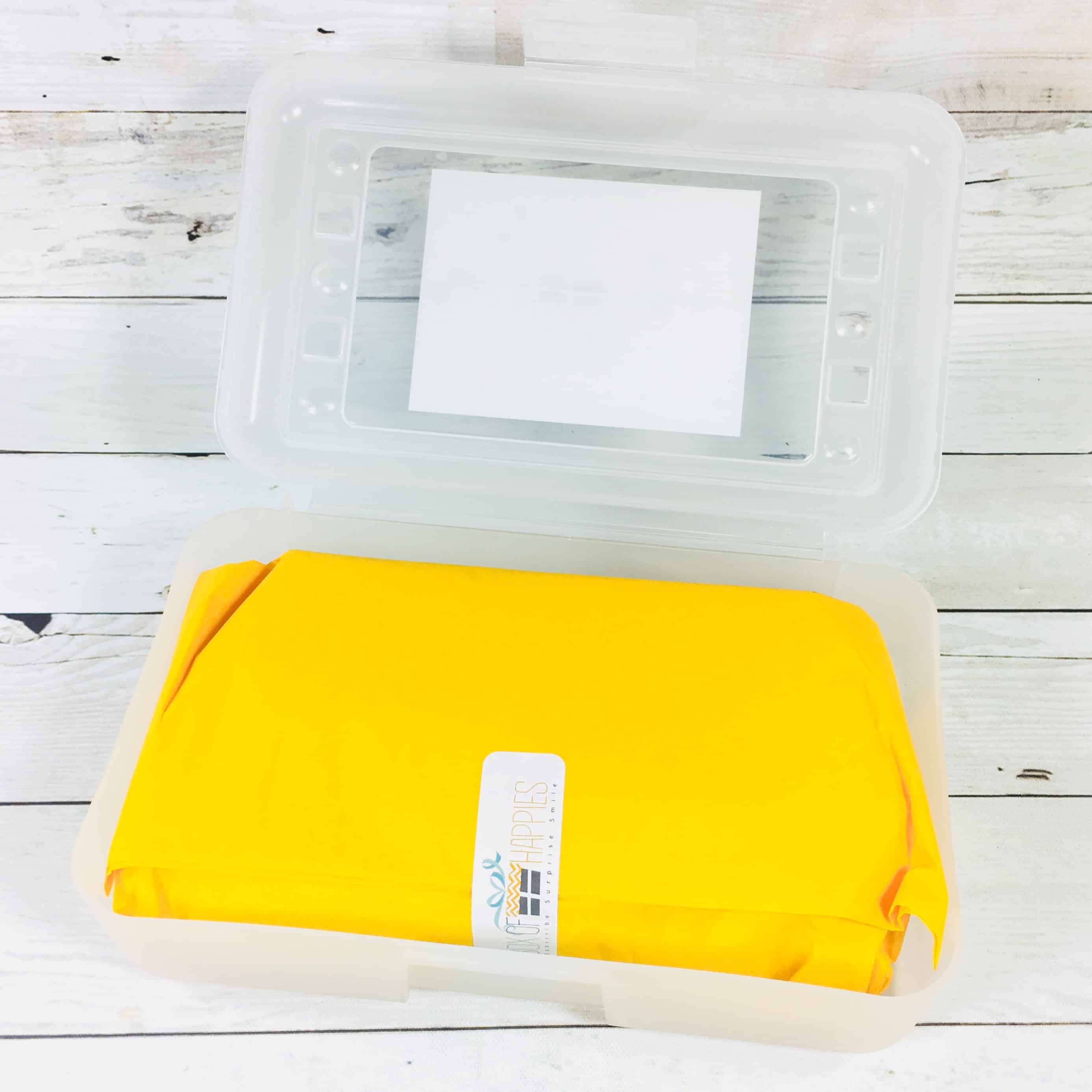 There are two levels to choose from: The Box of Happies Mini includes 2-3 items and is $17.99 a month. The Box of Happies includes 4-6 items and is $29.99 a month. I am reviewing the original Box of Happies and it was wrapped really well in bubble wrap!
One thing I noticed is that there are no recurring subscription charges. You pay in full, whether that's for 1 box or 12.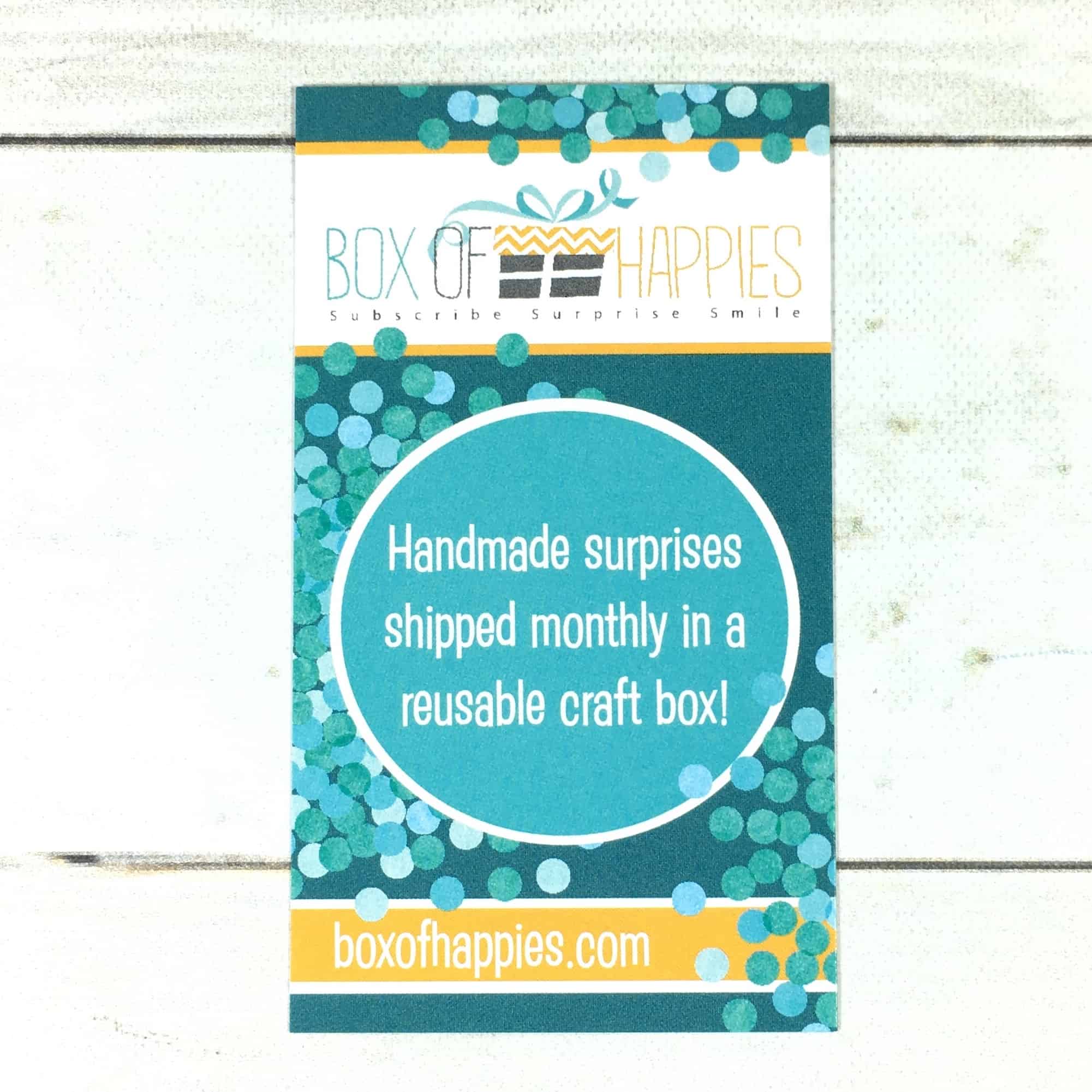 DEAL: Receive a free handmade necklace with your first Box of Happies purchase. Use coupon code HAPPIES.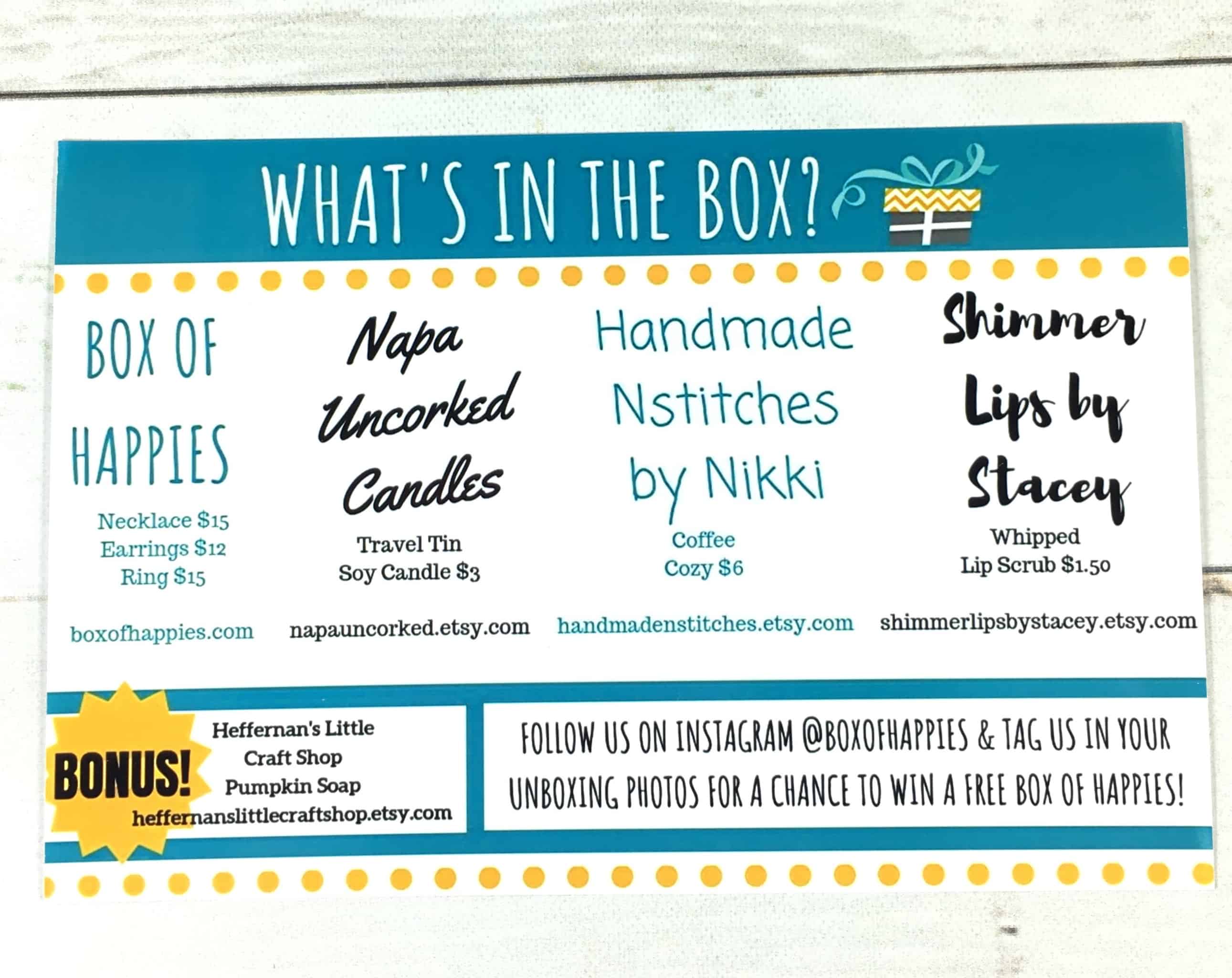 Each box contains an information card with prices and vendors for each item.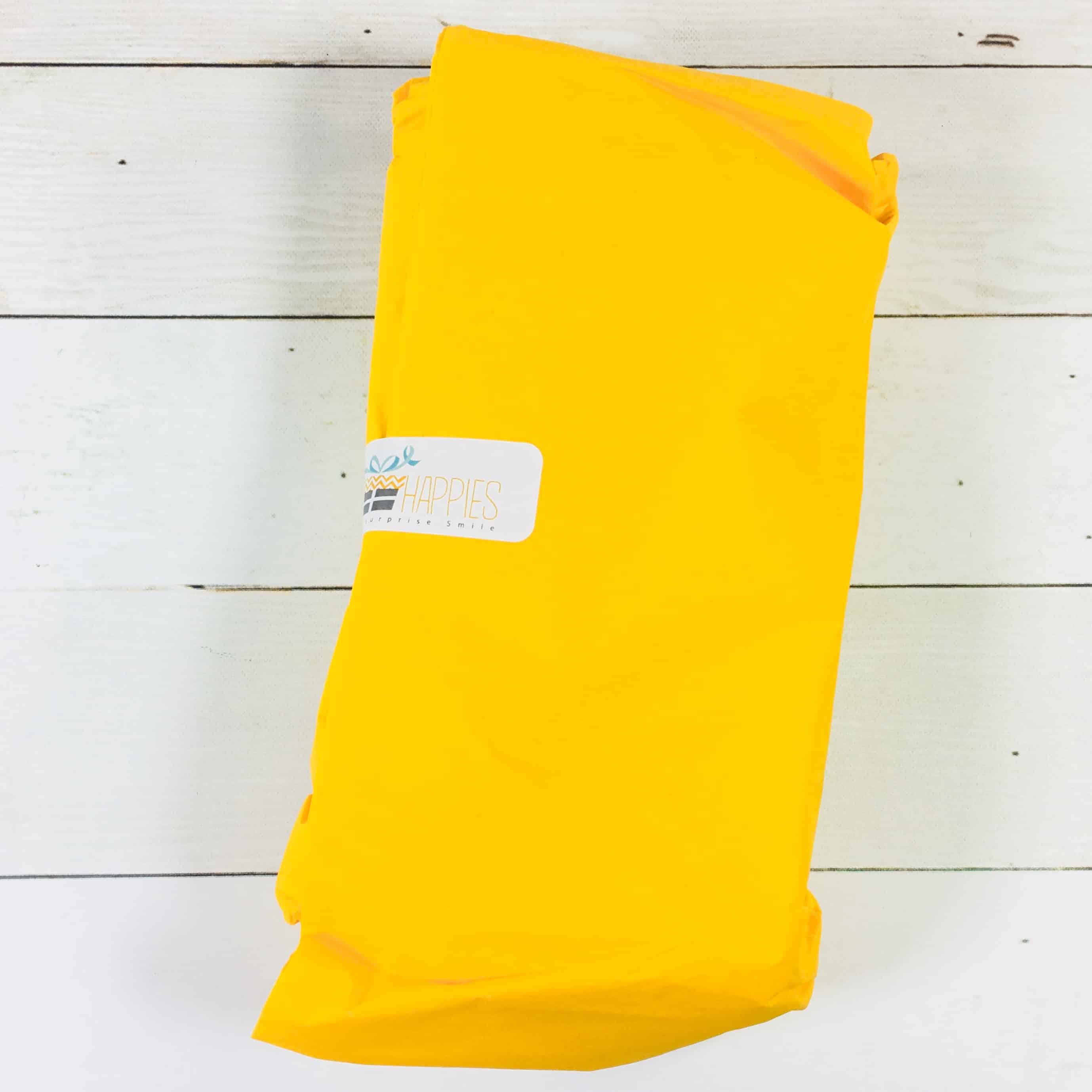 Unlike other subscription boxes, Box of Happies comes in a plastic reusable crafts box and all the items are wrapped in cheery tissue paper and sealed with a sticker. Four to six items are included in each box, but you can also customize and add another bar of soap, candle, or piece of jewelry. Or, you can treat yourself to a little grab bag for just $15!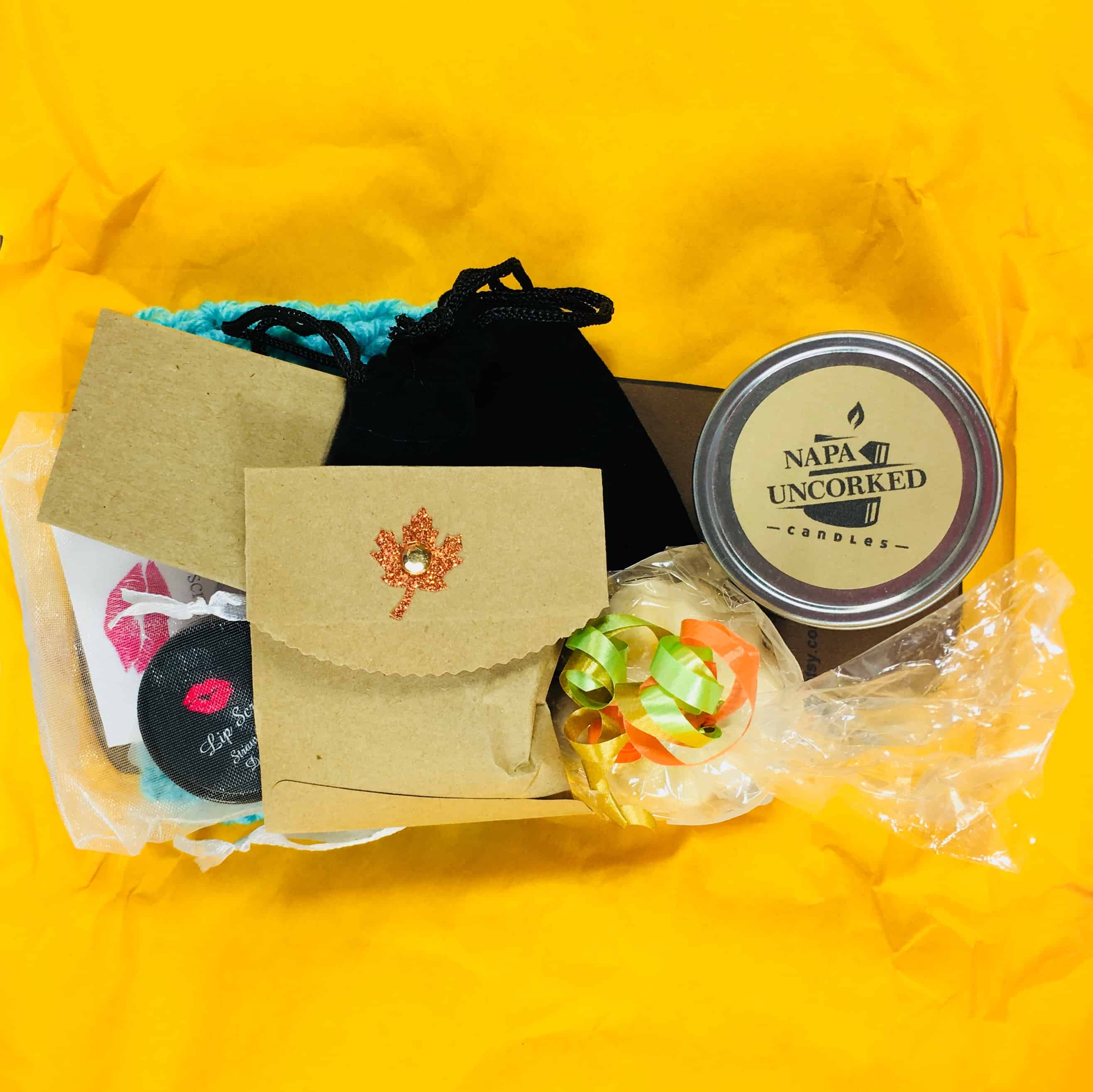 A lot of the items are individually packed so you can give a piece to a friend if your not feeling it.
Everything in my Box of Happies!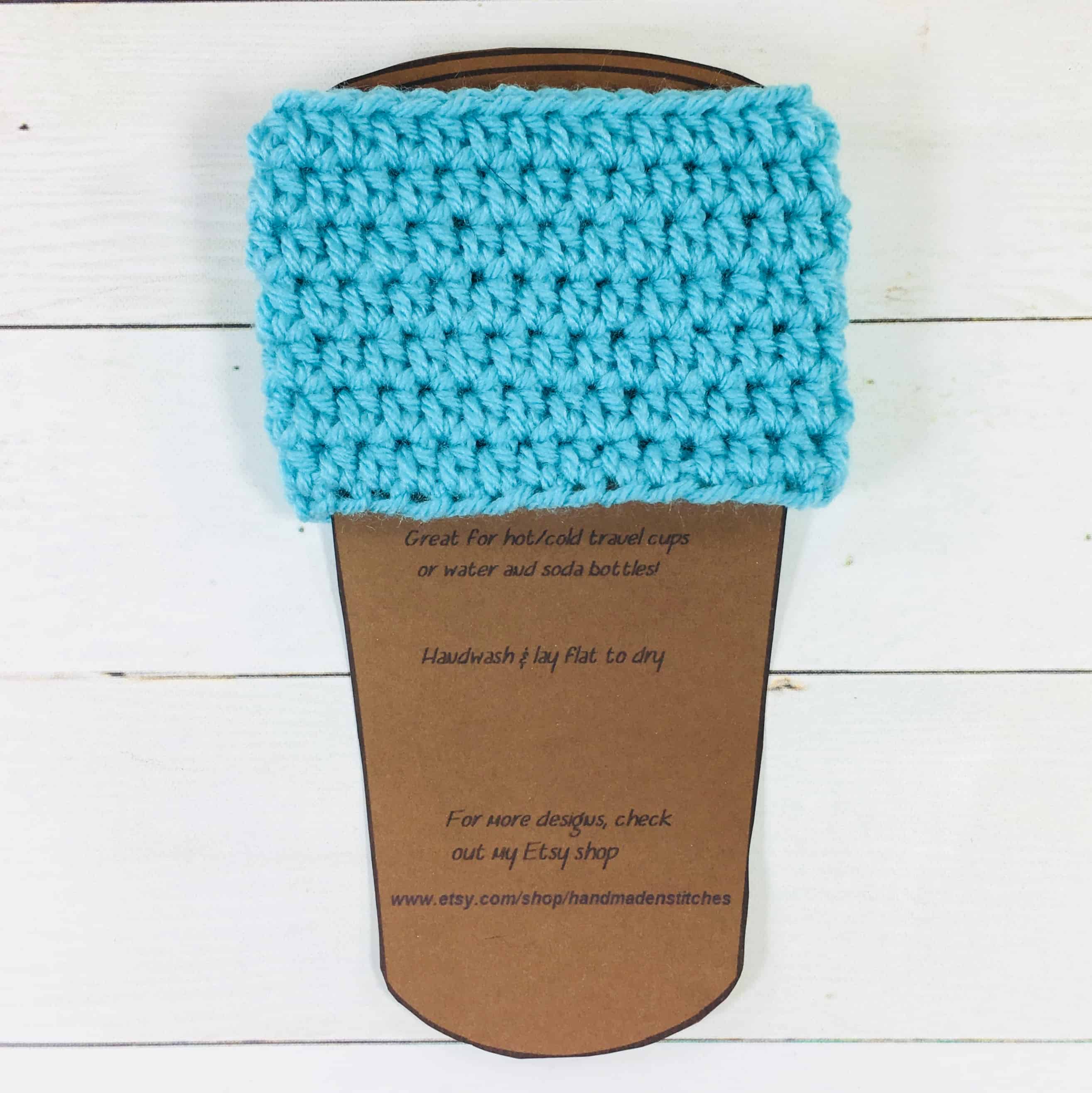 Handmade N Stitches By Nikki Coffee Cozy ($6) I found similar items on the Etsy site, although most of them had a decoration on the front.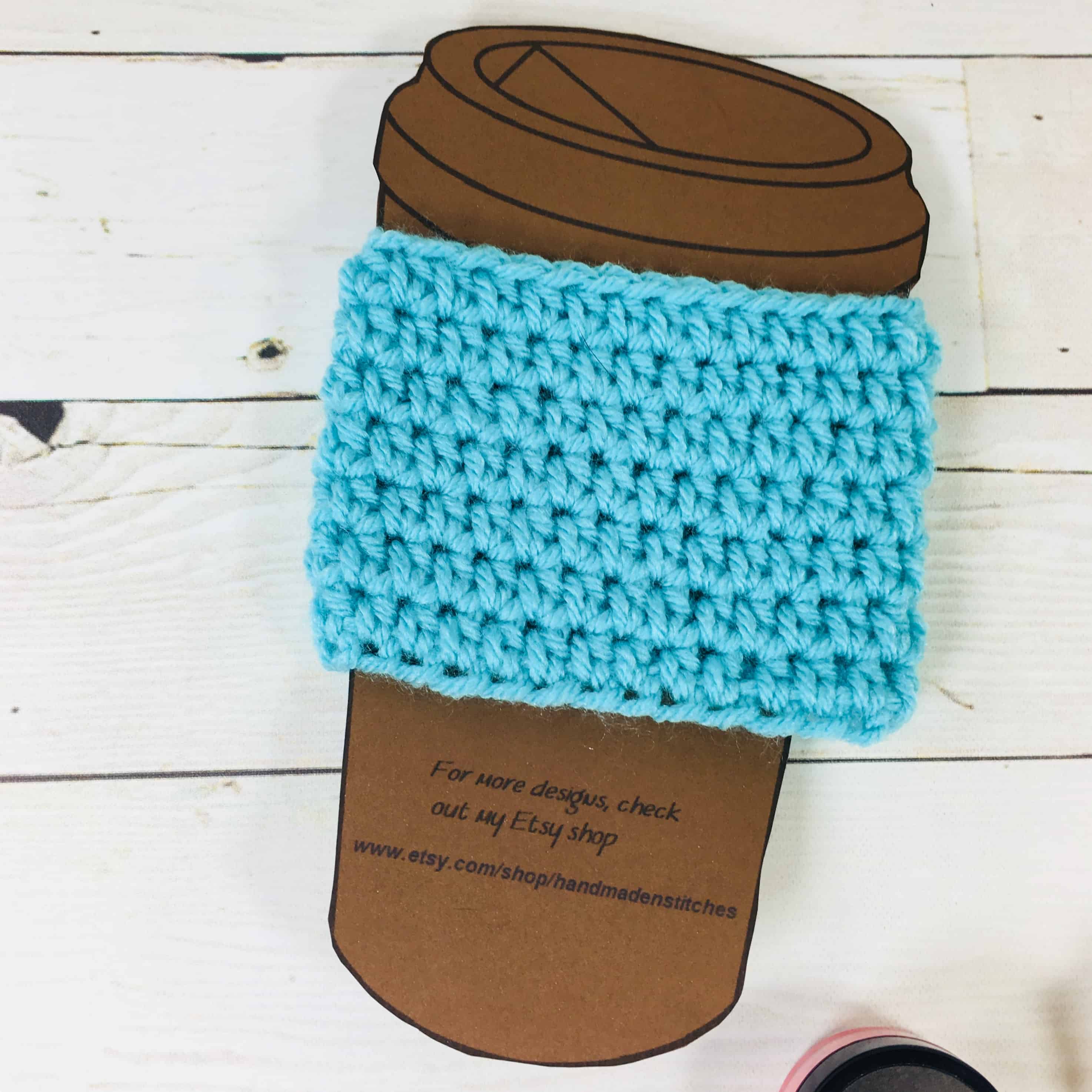 You place it around a coffee tumbler. It won't work with a standard mug (which is what I typically use for my tea) because of the handle, but if you have a tumbler then this is a cute way to dress it up.
Napa Uncorked Candle Travel Tin Soy Candle ($3) I can't always find the items in this box online, even when the vendors are listed. This site only had candles in glass containers, but you could choose your jar and then pick from a variety of scents.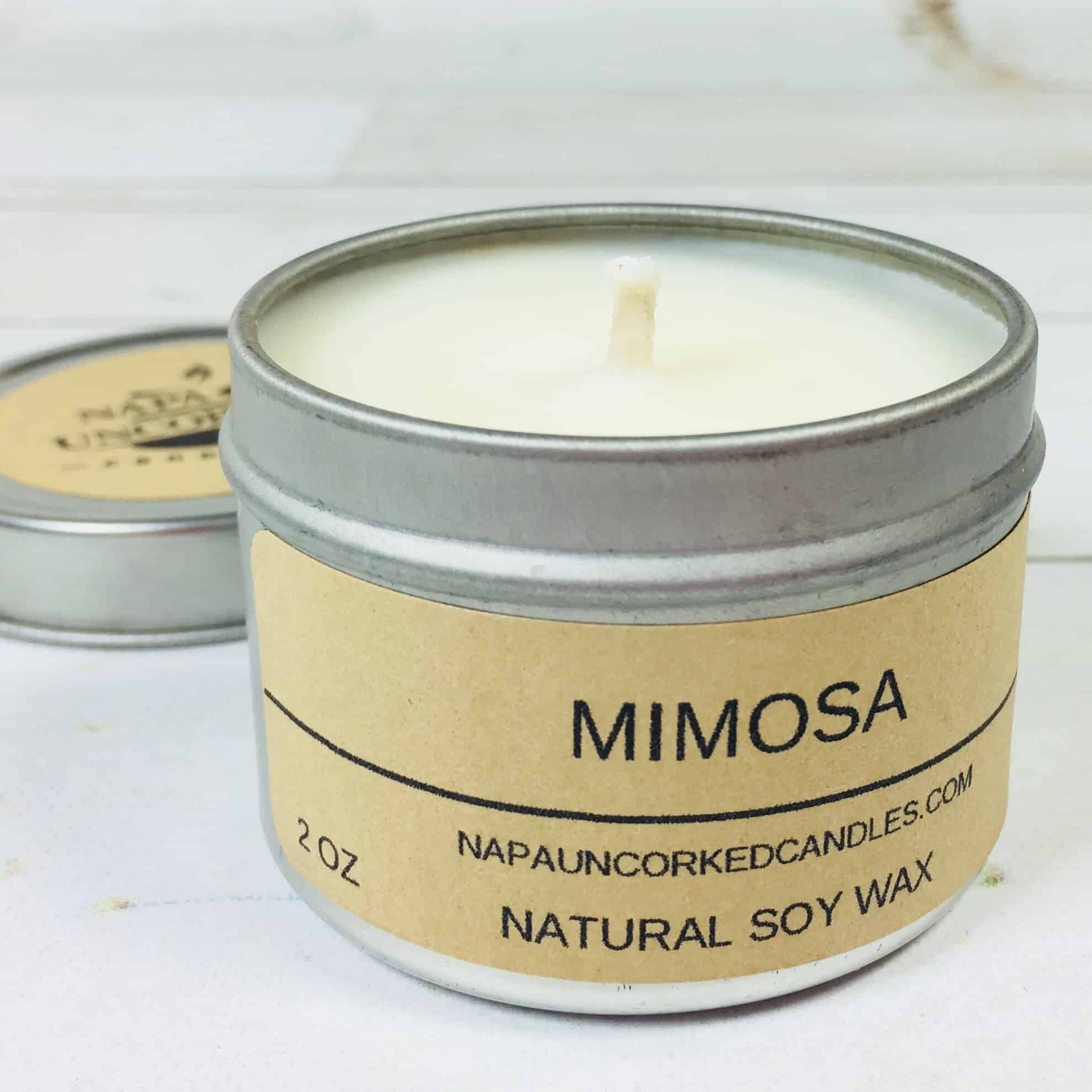 It is made of soy wax and I would say the scent is sweet and fruity. I imagine it is supposed to smell like the drink and not the flower. Like most candles I receive, it smelled better cold and didn't have much of a scent while burning.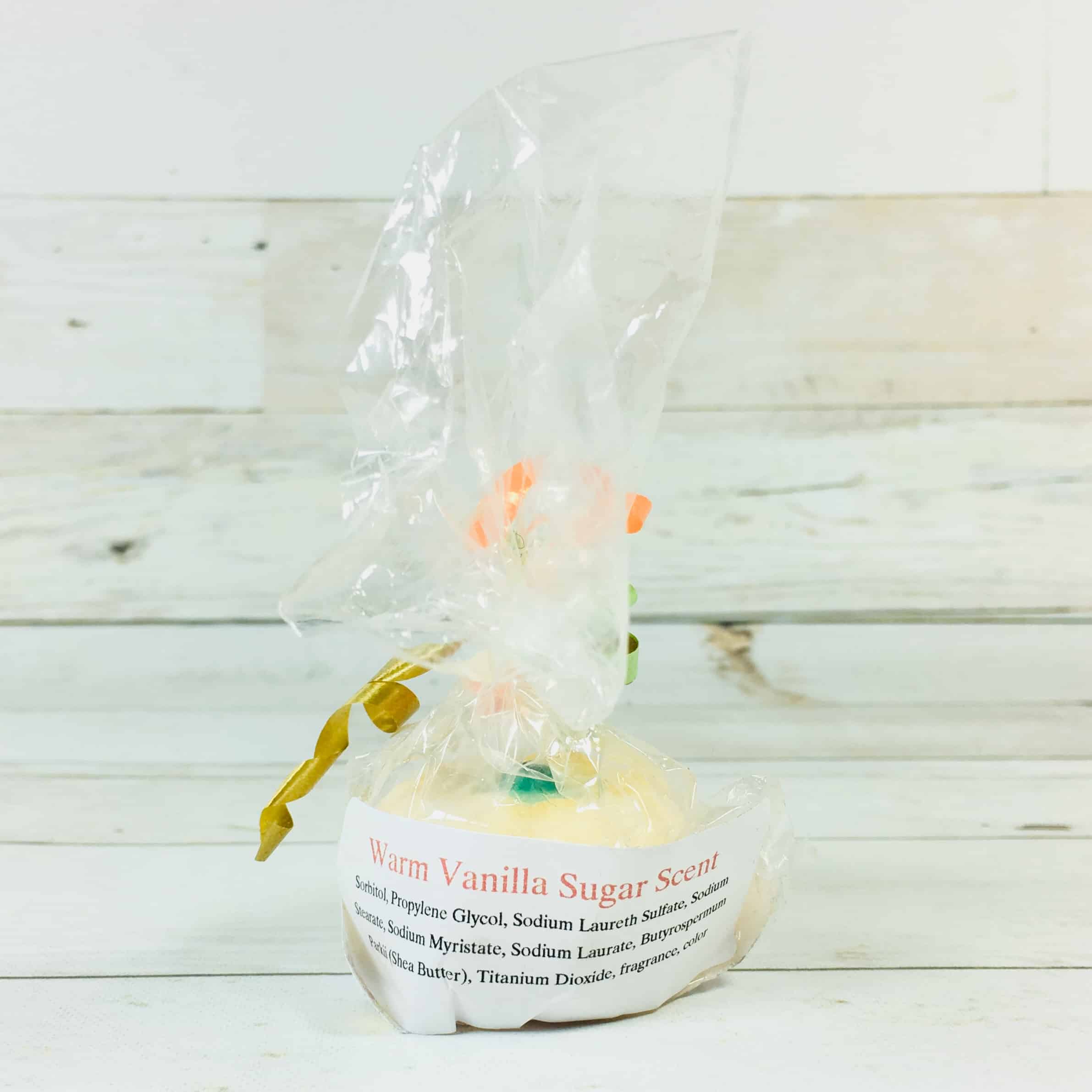 BONUS: Heffernan's Little Craft Shop Pumpkin Soap I think this is a mini version of the one I linked to and it is listed as a bonus item on the card.
It has typical soap ingredients that were clearly listed on the wrapper.
It's a cute white pumpkin and would look adorable in a guest bathroom.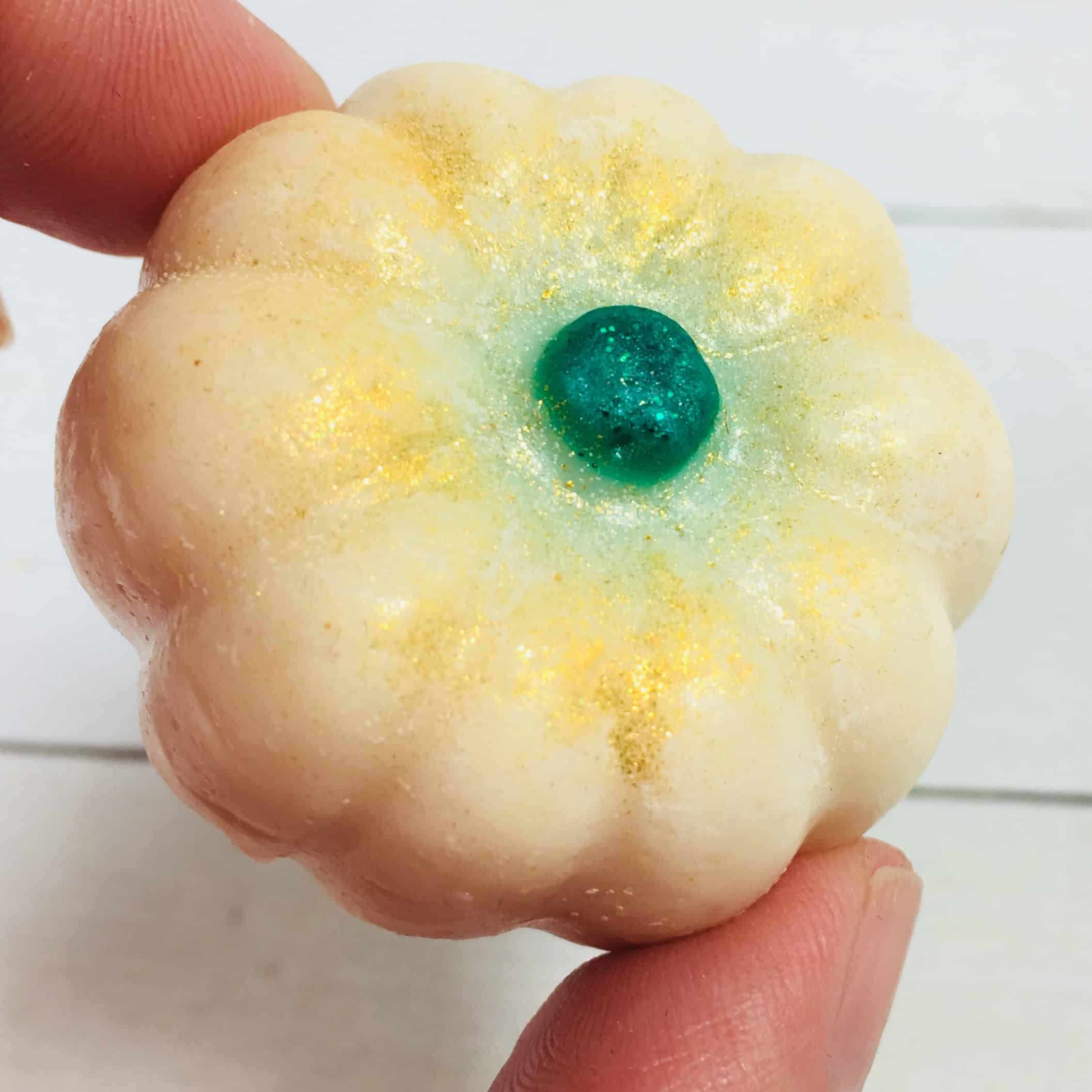 I liked the touch of glitter on top. It smells like warm vanilla.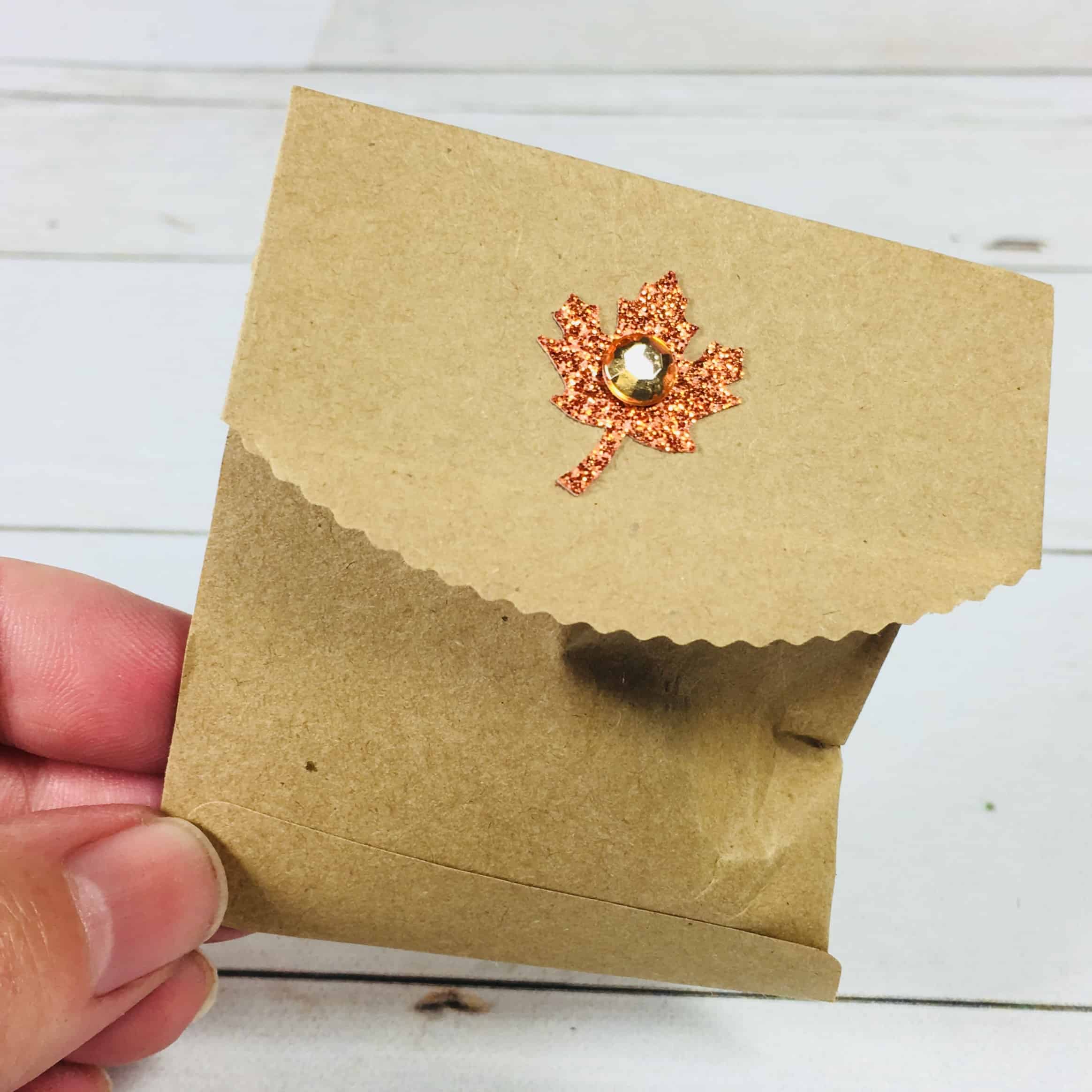 Box Of Happies Earrings ($12) I thought the embellishment on the envelope of this next item was a nice touch. I found a similar item here.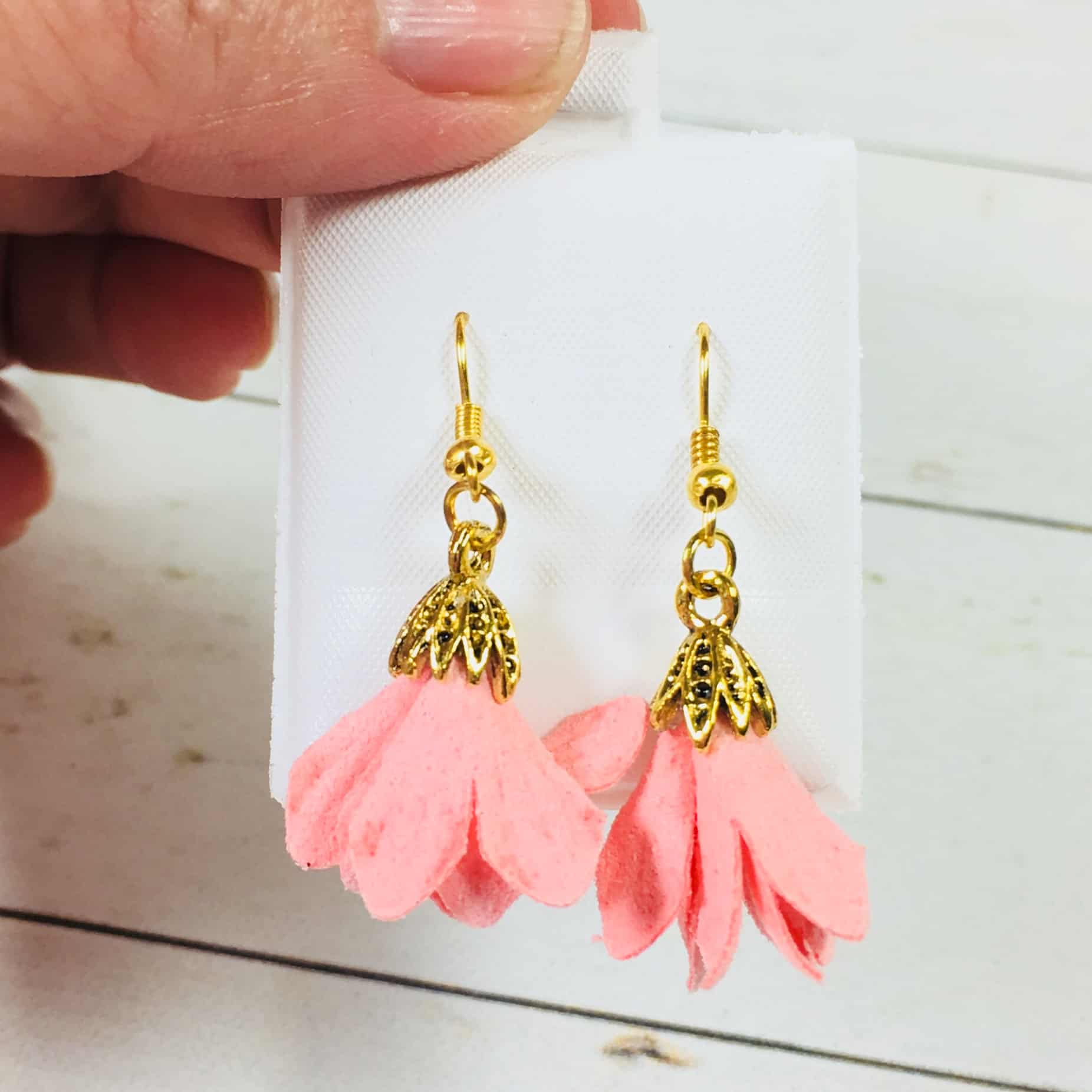 This is a drop style earring and the flowers are made of fabric.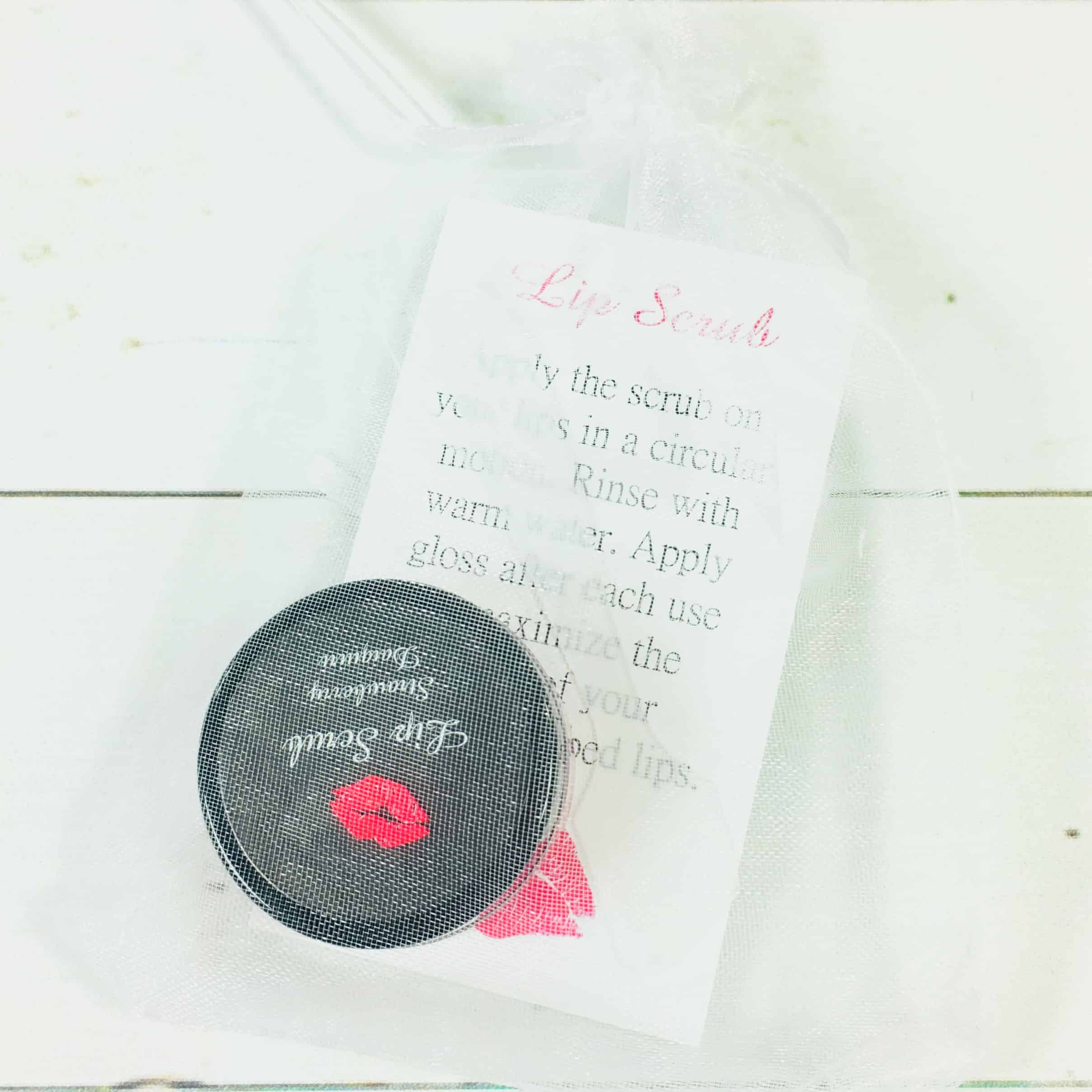 Shimmer Lips By Stacey Whipped Lip Scrub ($1.50) came in its own bag with a spatula and instruction card.
Instructions were easy enough to follow – apply to lips, rub, and rinse.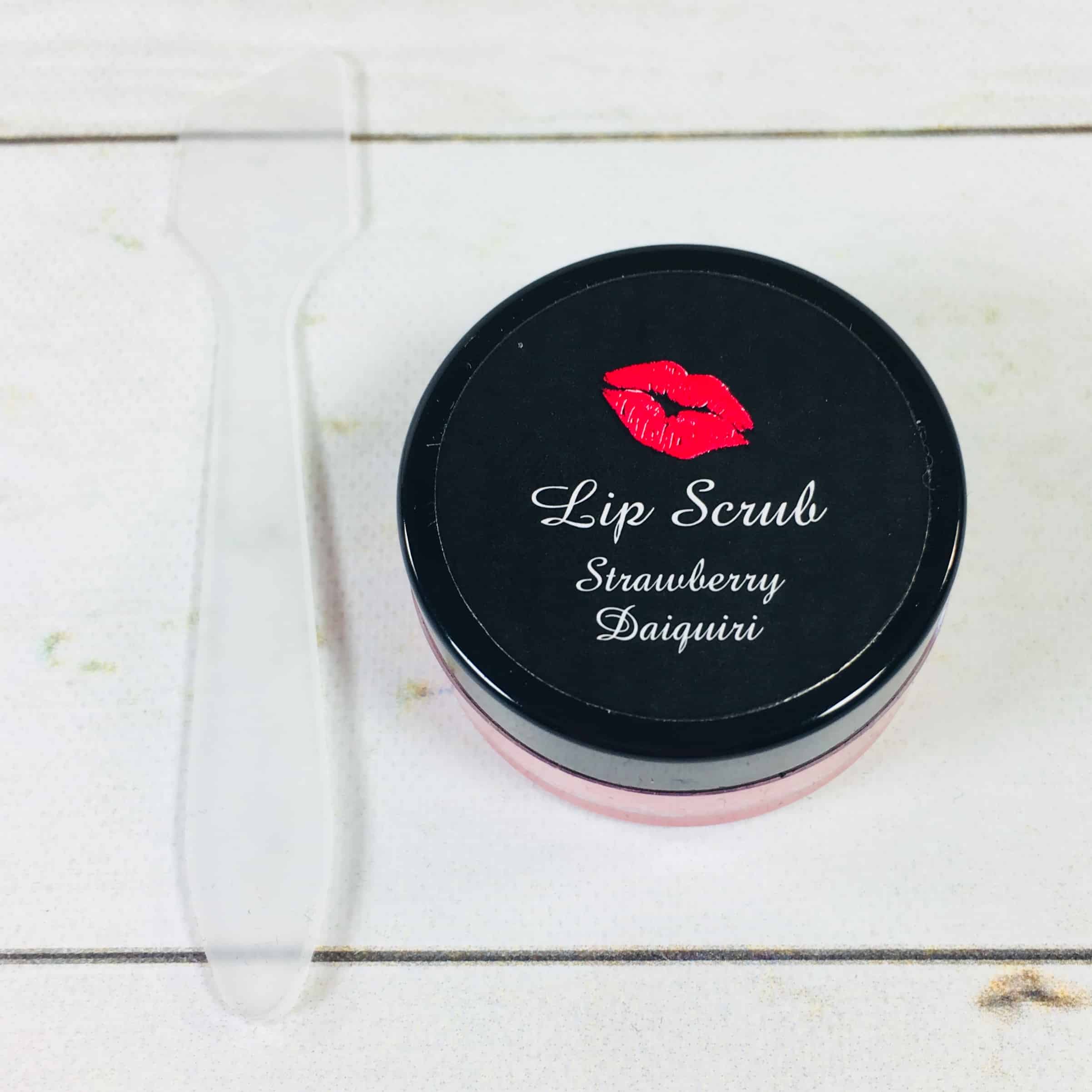 The spatula helps keep fingers out of the pot. I received Strawberry Daquiri but there are 6 flavors to choose from.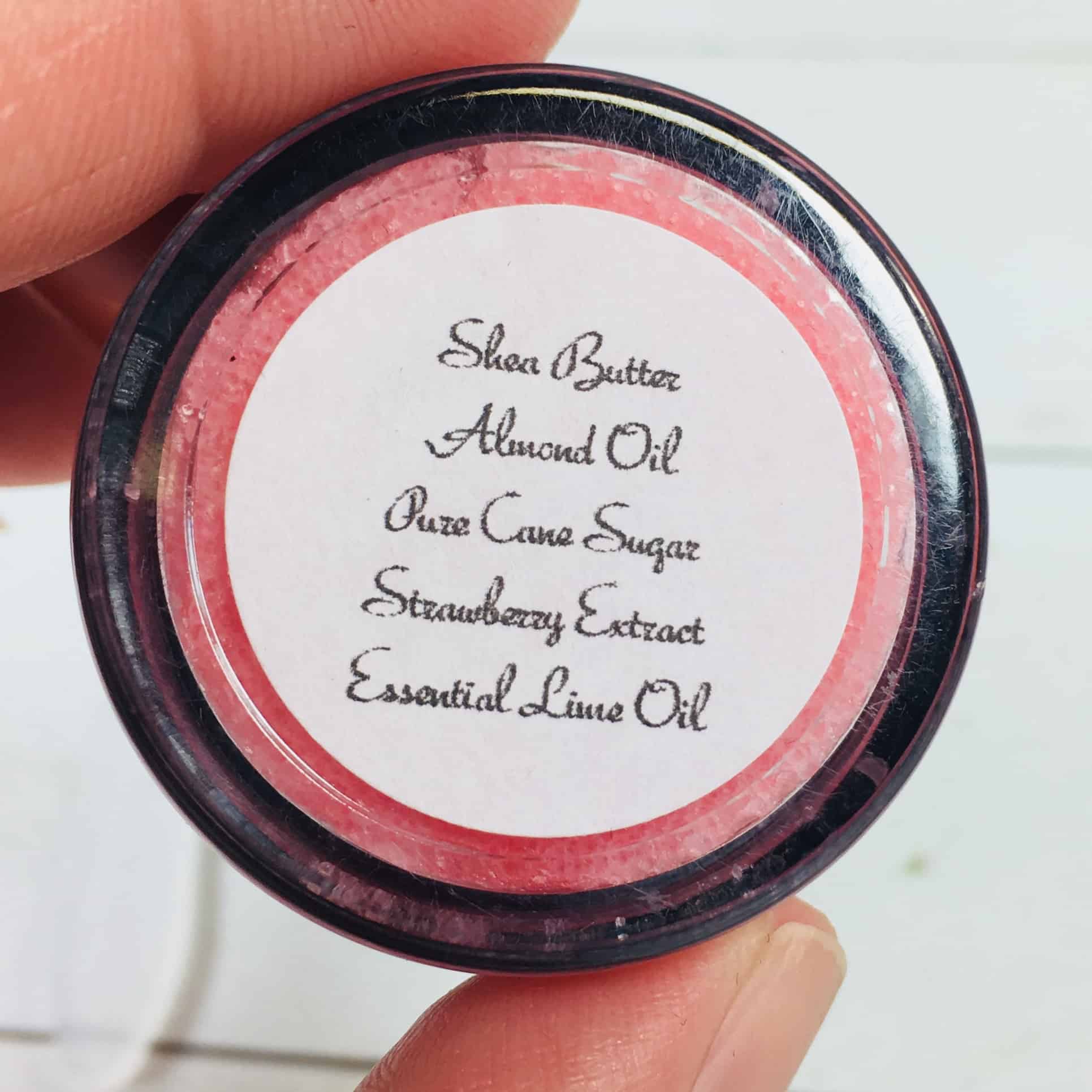 Ingredients were listed on the back of the container.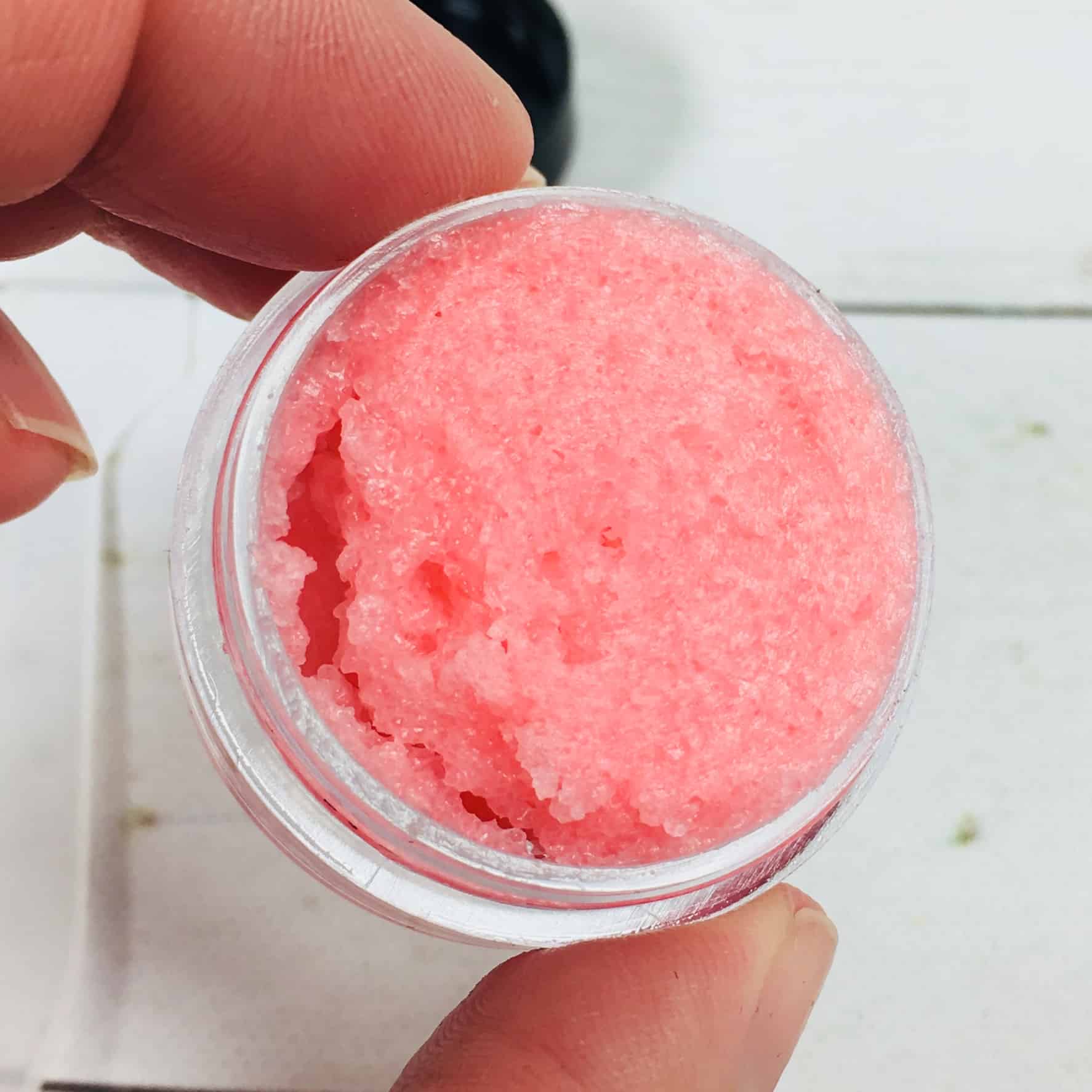 This stuff was thick and I went ahead and used a tissue to take it off, before rinsing with warm water. I liked that the flavor was subtle and it left my lips soft.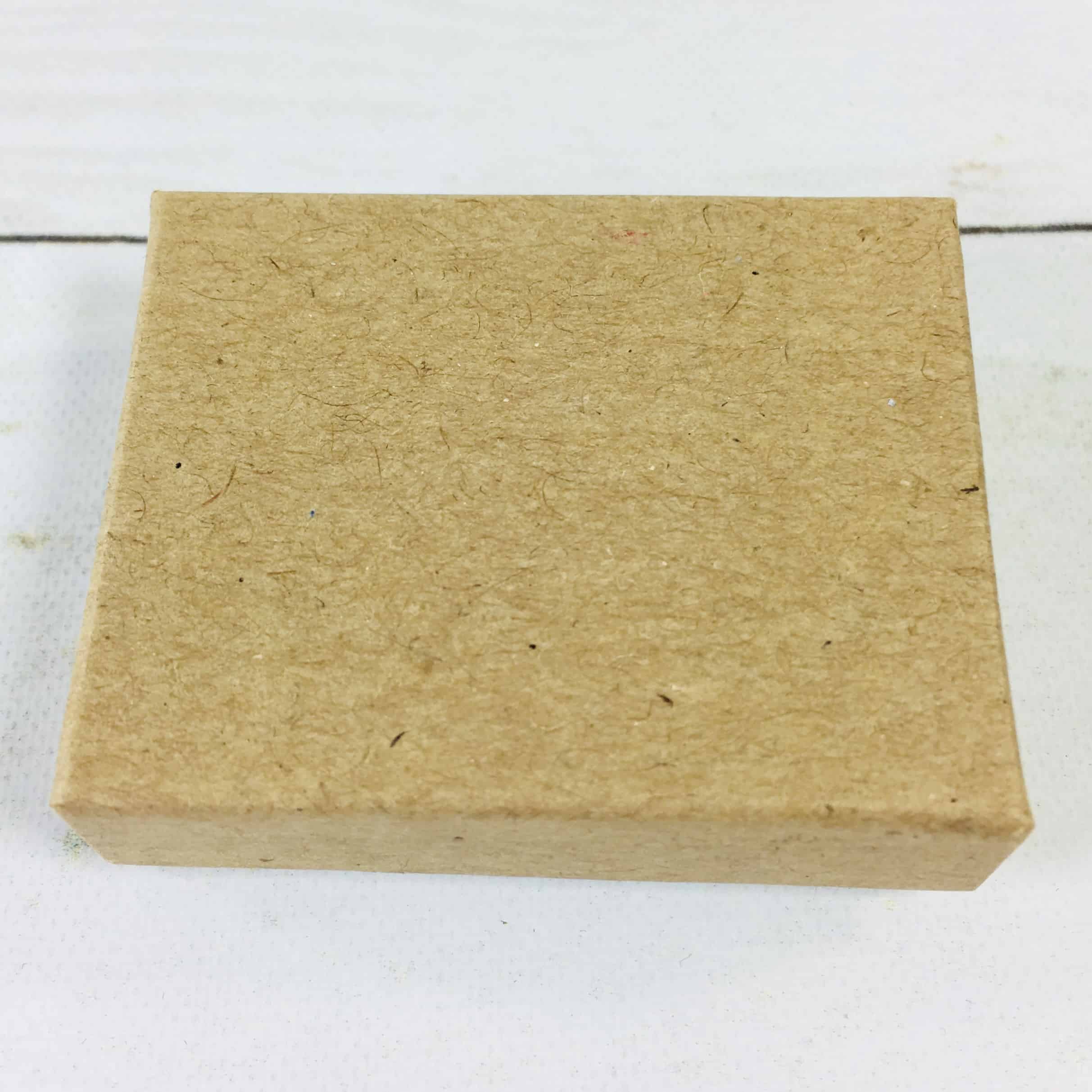 Box of Happies Ring ($15) I have a hard time finding the Box of Happies items online. I have the feeling they are purchased in bulk.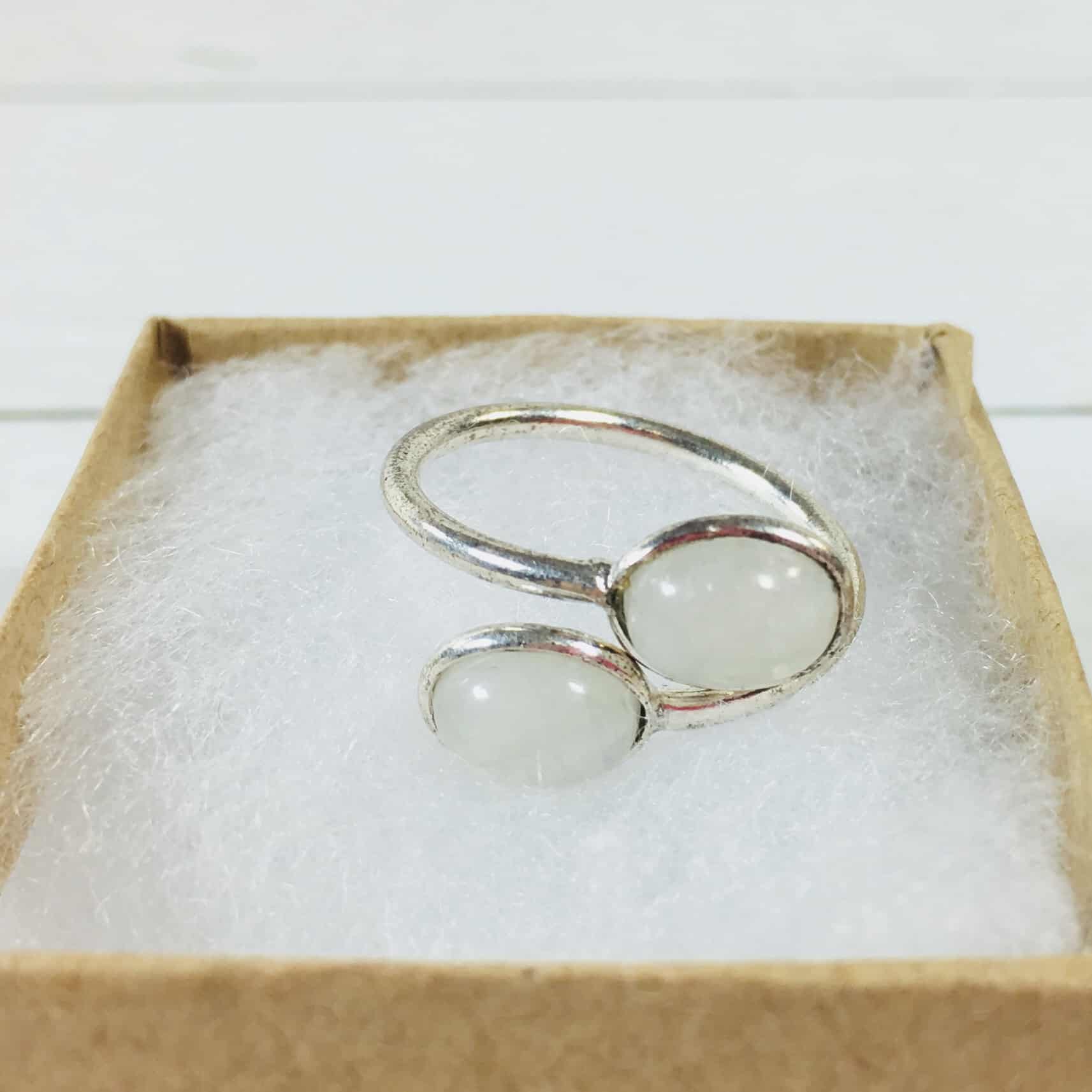 My pierced ears closed up a long time ago so earrings go to my daughters but this ring is all mine!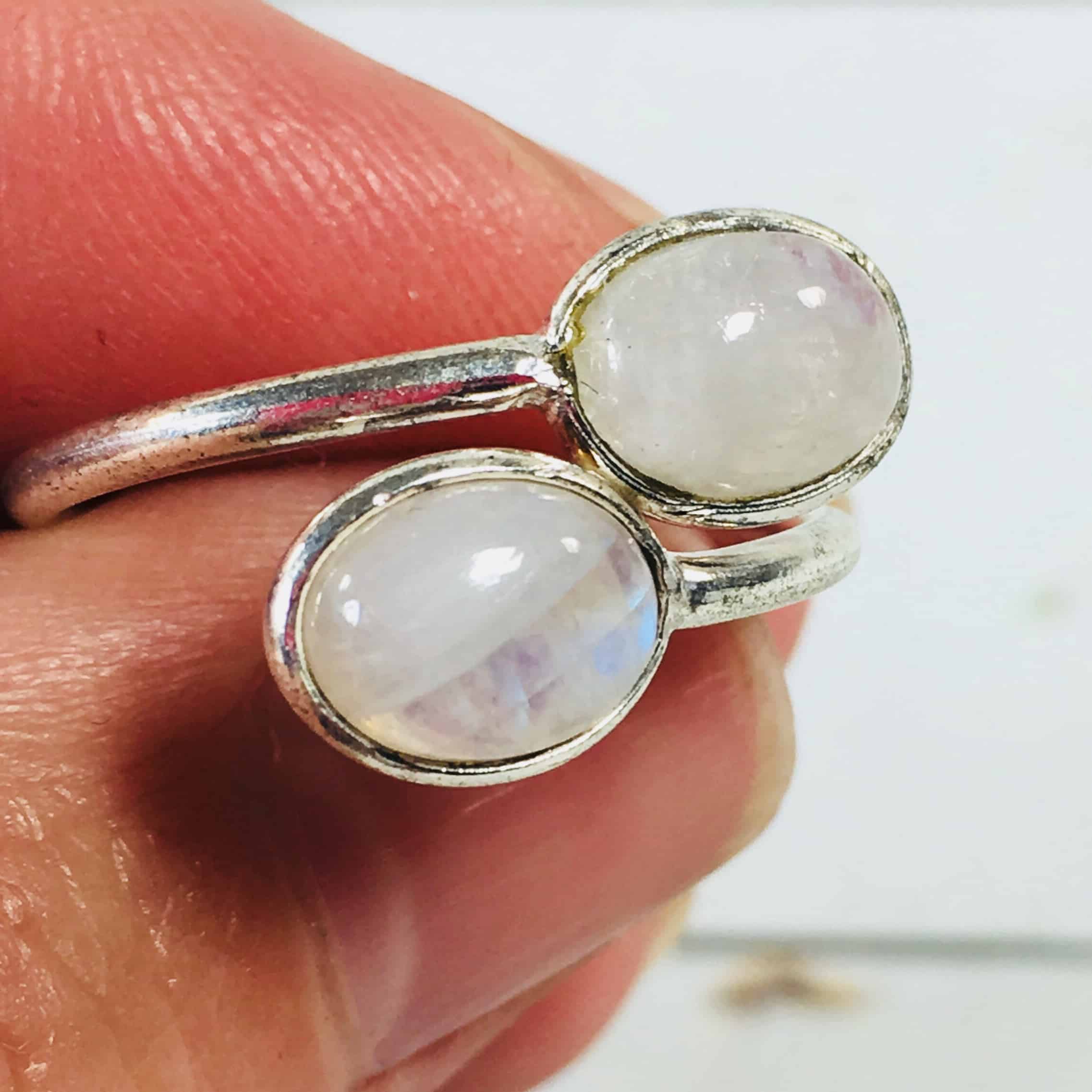 I liked the opalescent look, especially since opal is my birthstone! On second thought, perhaps it is supposed to look like moonstone?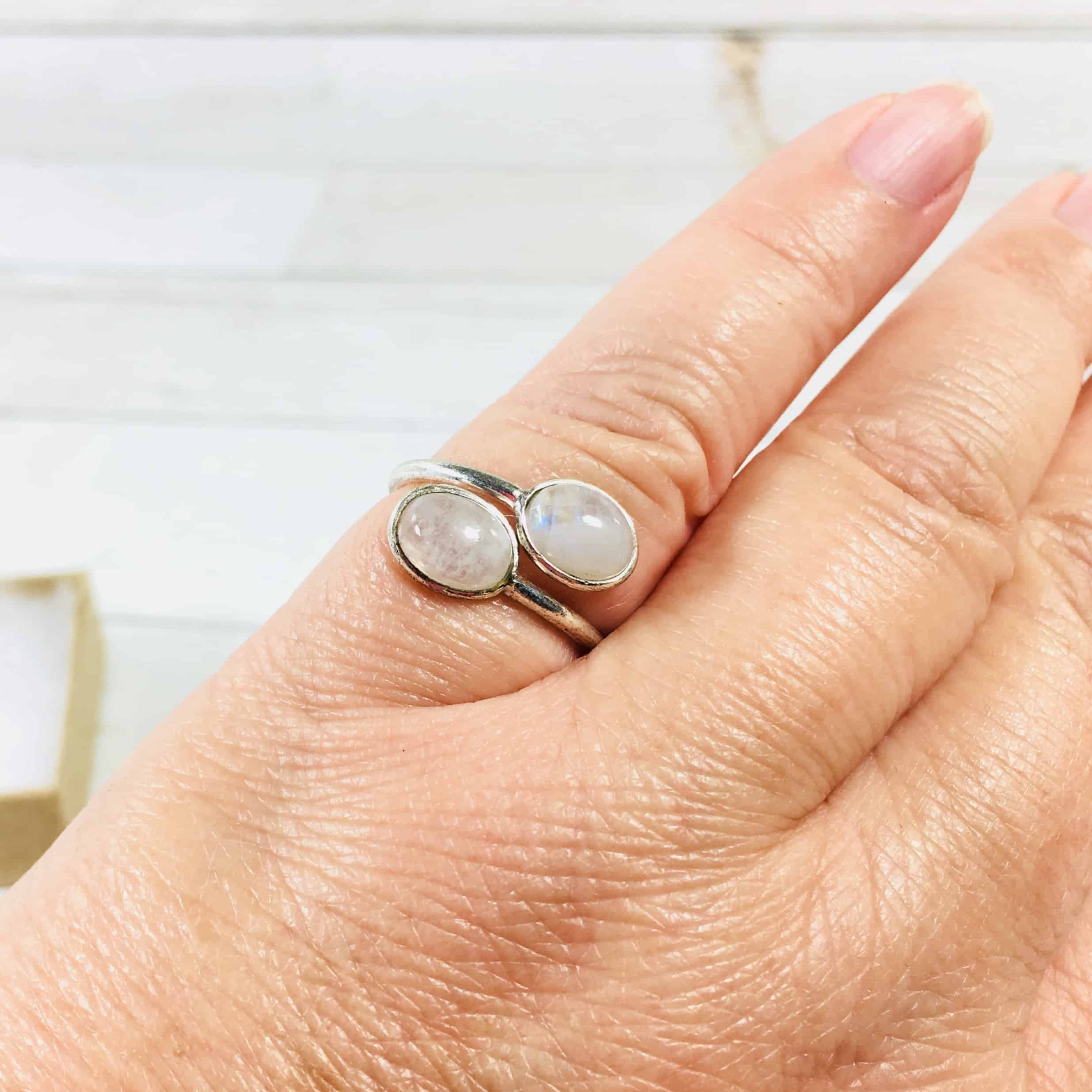 The ring could be adjusted a bit to make it larger but due to the wrapping effect it probably can't be sized down.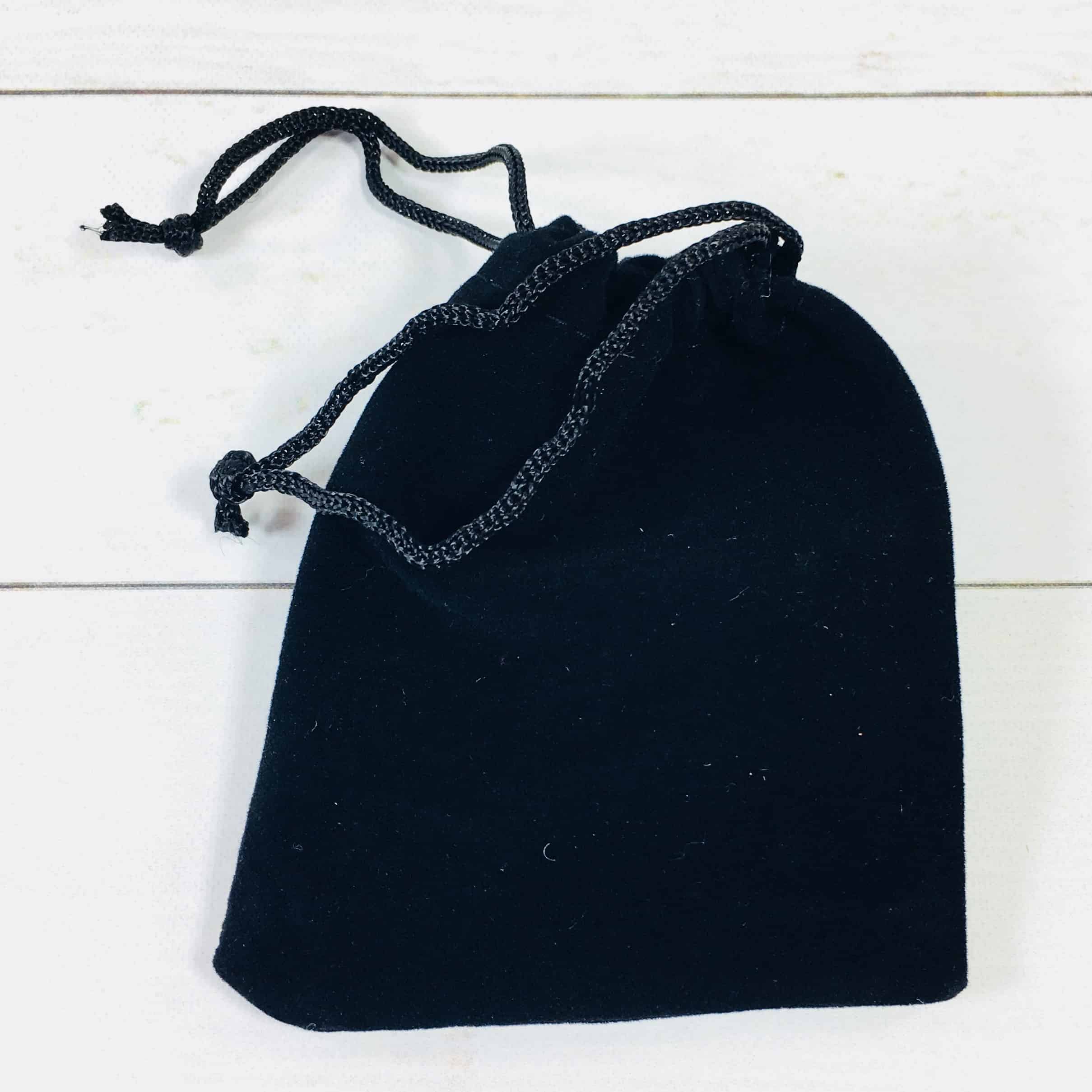 Box Of Happies Necklace ($15) I was able to find a similar necklace here.
It looks like an enamel charm with silver toned stem on a silver toned chain. I think it's around 18 inches long. Mine currently has a knot in it so I need someone with good eyes to untie it for me.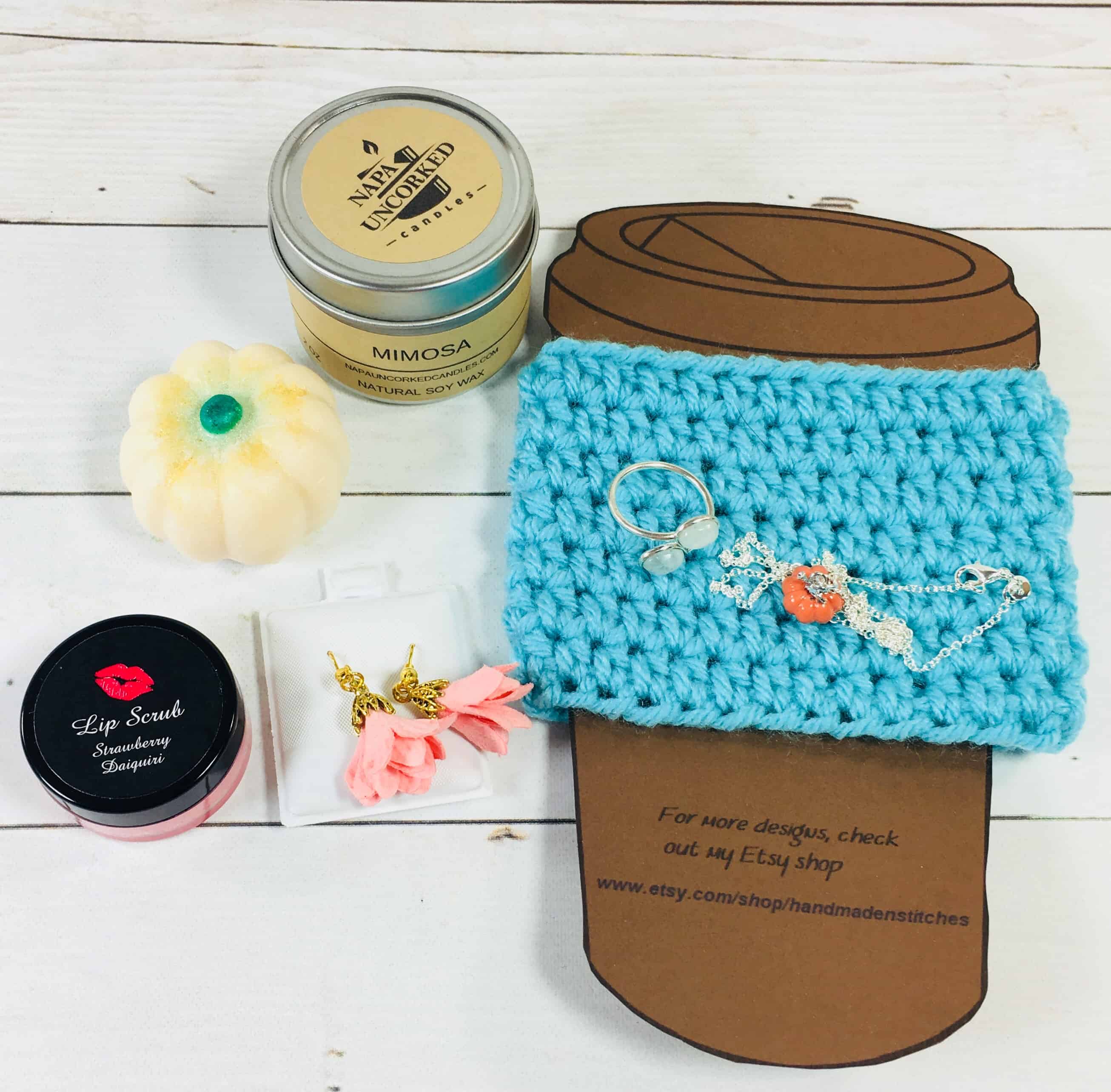 I think Box of Happies is a good box to get if you would like to discover Etsy vendors and support small businesses. The jewelry is alright, you can expect a necklace and pierced earring in every box. I pass most of this stuff along to my daughters as it seems kind of cutesy. I didn't figure a value this month since I couldn't verify all of the prices. I like that the items took on a seasonal vibe this month, hopefully some spicy candles or similar items will be in a future box!
What do you think of this month's Box of Happies?