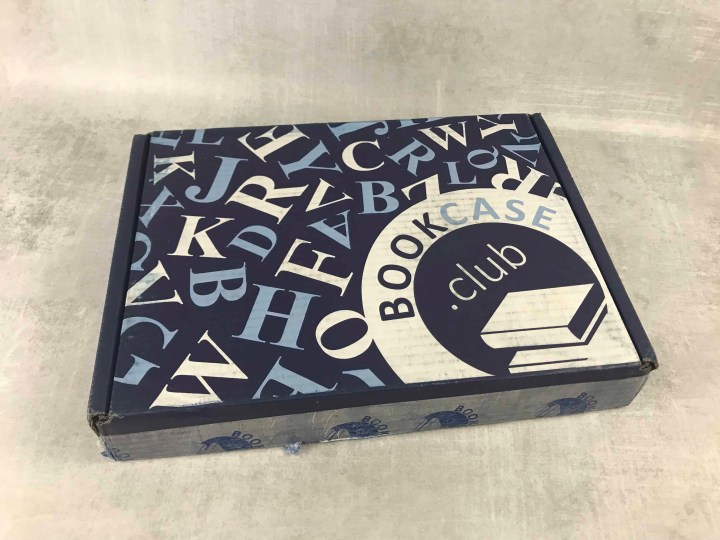 Bookcase.Club sends hand-selected books to your door for less than $15 including shipping per month. With eight different reader options, there is something for everyone. I picked the thrill seeker case: mystery/thriller books. This box contains two books, one hardcover and a paperback and as well as a card with a quick description of each.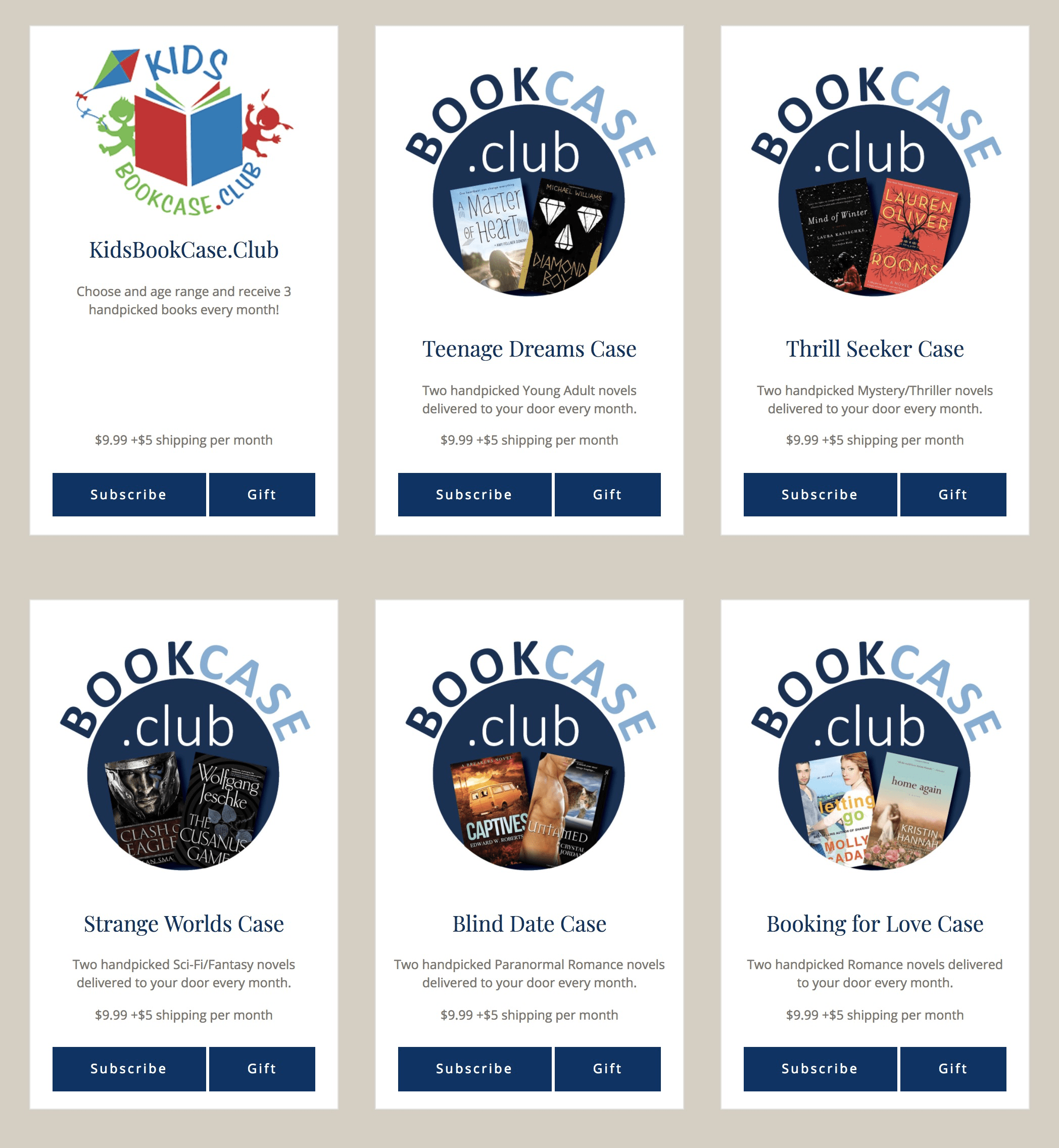 Select your genre when you sign up!
DEAL: Save 50% on your first month! Use coupon code CRATE50.
The Big Sheep: A Novel by Robert Kroese ($14.26)
Los Angeles of 2039 is a baffling and bifurcated place. After the Collapse of 2028, a vast section of LA, the Disincorporated Zone, was disowned by the civil authorities, and became essentially a third world country within the borders of the city. Navigating the boundaries between DZ and LA proper is a tricky task, and there's no one better suited than eccentric private investigator Erasmus Keane. When a valuable genetically altered sheep mysteriously goes missing from Esper Corporation's labs, Keane is the one they call.

But while the erratic Keane and his more grounded partner, Blake Fowler, are on the trail of the lost sheep, they land an even bigger case. Beautiful television star Priya Mistry suspects that someone is trying to kill her – and she wants Keane to find out who. When Priya vanishes and then reappears with no memory of having hired them, Keane and Fowler realize something very strange is going on. As they unravel the threads of the mystery, it soon becomes clear that the two cases are connected – and both point to a sinister conspiracy involving the most powerful people in the city. Saving Priya and the sheep will take all of Keane's wits and Fowler's skills, but in the end, they may discover that some secrets are better left hidden.

Kroese's The Big Sheep is perfect for fans of Philip Dick's Do Androids Dream of Electric Sheep, Terry Pratchett's Guards! Guards!, and Scalzi's Old Man's War.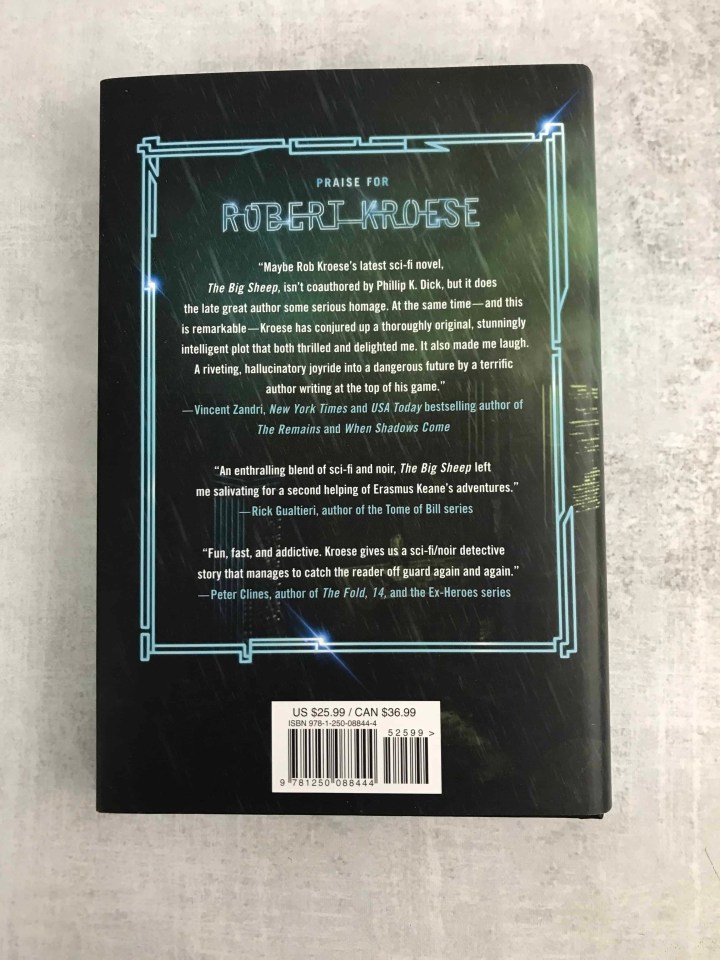 A sci-fi thriller… sign me up! I love when two genres can come together for a perfectly tailored reading experience. I am interested in seeing how the two plot lines become one and more importantly if I can figure out the link before the author tells me. The other thing I'm looking forward to is what the author thinks the future is going to look like because 2039 is not that far off.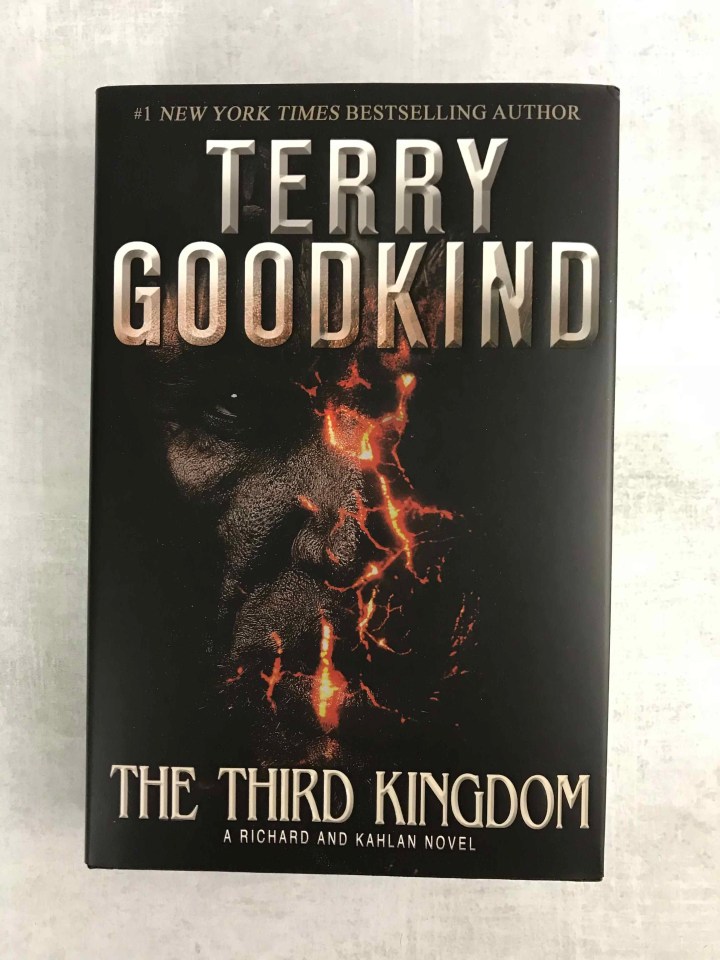 The Third Kingdom A Richard and Kahlan Novel by Terry Goodkind ($25.65)
"Richard saw the point of a sword blade sticking out from between the man's shoulder blades. He spun back toward Richard after throwing the woman out of the opening, ready to attack. It seemed impossible, but the man looked unaffected by the blade that had impaled him through the chest.

"It was then, in the weak light from the fire pit off to the side, that Richard got his first good look at the killer.

"Three knives were buried up to their brass cross guards in the man's chest. Only the handles were showing. Richard saw, too, the broken end of a sword blade jutting out from the center of the man's chest. The point of that same blade stuck out from the man's back.

"Richard recognized the knife handles. All three were the style carried by the men of the First File.

"He looked from those blades that should have killed the big man, up to his face. That was when he realized the true horror of the situation, and the reason for the unbearable stench of death."

Sequel to the #1 New York Times best seller The Omen Machine.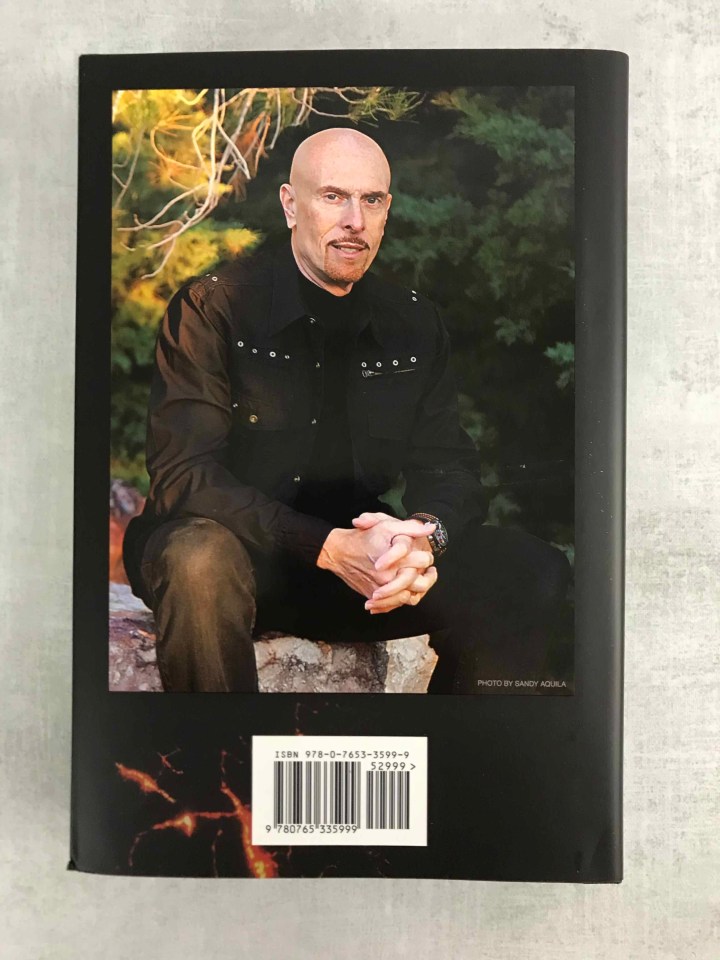 Honestly, I'm a bit disappointed that I got books from the same author in back to back months. I'm not a huge fan of this author so I was hoping to get something that would help renew my growing affection for sci-fi books. Luckily for me, my daughter really enjoys Terry Goodkind's writing and she will devour this book.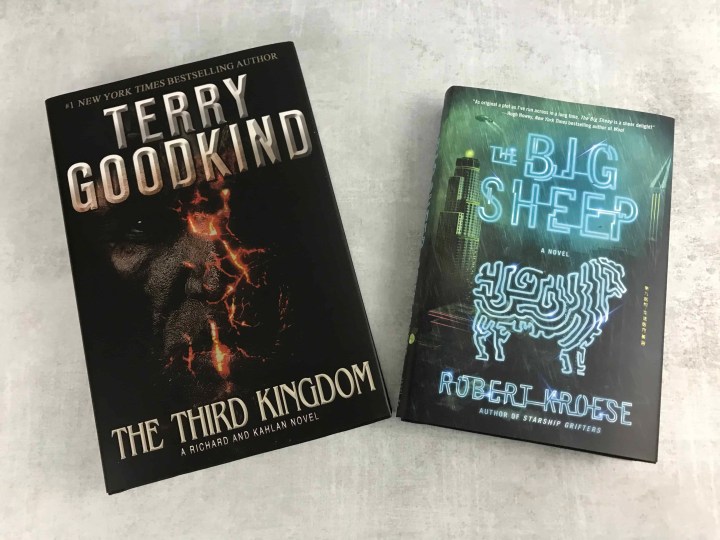 Sci-fi is getting more and more exciting for me. I used to think it was just for children but now I am becoming a true fan, though I do think most of these books are better suited for young adults. I have found that the books with a little more tangled webs intrigue me most. Normally I don't mind seeing repeat authors but not month after month, Terry Goodkind has been featured more than any other author for BookCase.Club. I do look forward to seeing what comes next month, hopefully, two new (at least to me) authors.
Have you tried any of the BookCase.Club subscriptions?