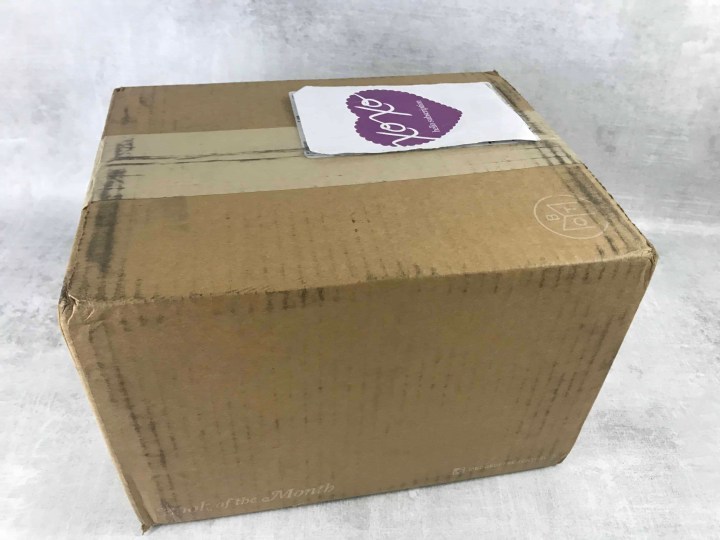 Book of the Month Club is a monthly book subscription box. Each month, their panel of judges selects 5 books, which they announce on the first of the month, and members have six days to decide which book (or books) they would like to receive. One book per month is included in the membership fee, and members can purchase up to two additional books each month for $9.99 per title. The subscription price is $14.99 per month.
The Book of the Month subscription includes one book per month – we were sent all five to examine. You can add on extra titles for $9.99 per book!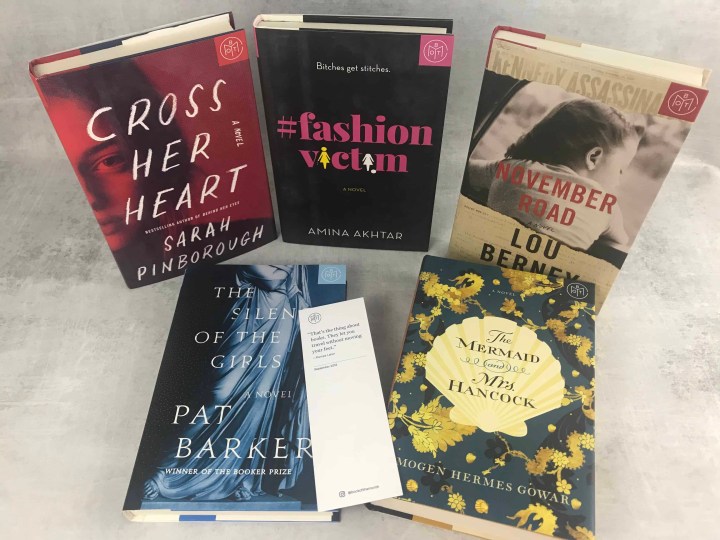 Here's how it works: Members will pay $14.99 when they sign up for a subscription that will renew monthly. Their first month is free, and their second month is covered by their upfront payment of $14.99. Then they'll be renewed at the end of their second month (unless they cancel).
Members who sign up for 12 months will pay $149.99/year. That's $12.50/book, instead of the standard price of $14.99.
DEAL: Book of the Month has a new coupon code to get a free month/book with your subscription when you use code SUGARHIGH  at checkout!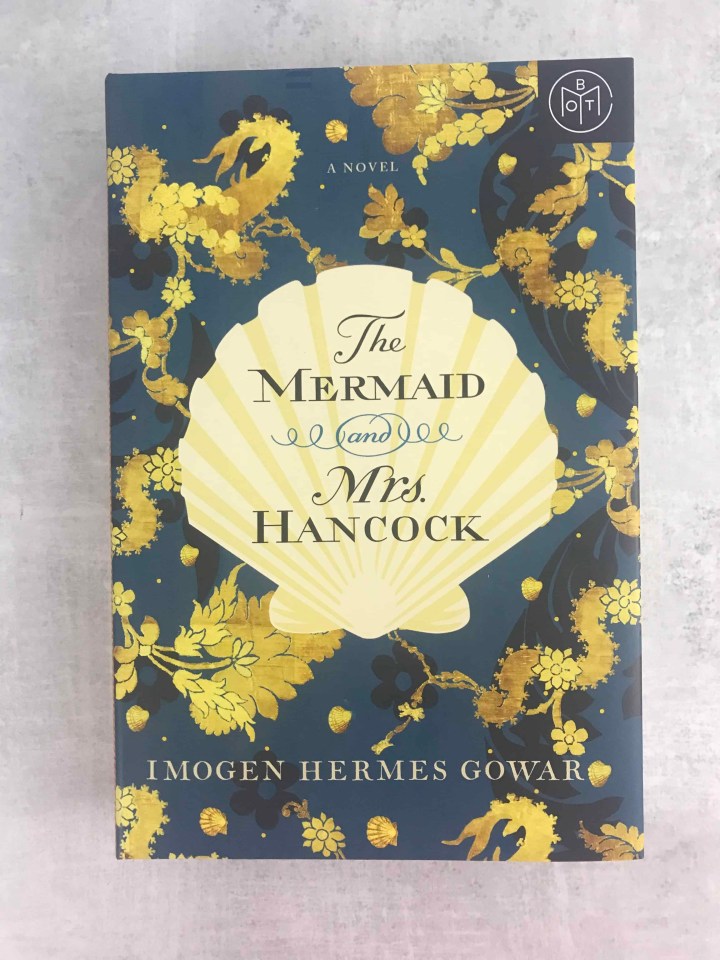 The Mermaid and Mrs. Hancock: A Novel by Imogen Hermes Gowar ($18.99)
In 1780s London, a prosperous merchant finds his quiet life upended when he unexpectedly receives a most unusual creature—and meets a most extraordinary woman—in this much-lauded, atmospheric debut that examines our capacity for wonder, obsession, and desire with all the magnetism, originality, and literary magic of The Essex Serpent.

One September evening in 1785, Jonah Hancock hears an urgent knocking on his front door near the docks of London. The captain of one of Jonah's trading vessels is waiting eagerly on the front step, bearing shocking news. On a voyage to the Far East, he sold the Jonah's ship for something rare and far more precious: a mermaid. Jonah is stunned—the object the captain presents him is brown and wizened, as small as an infant, with vicious teeth and claws, and a torso that ends in the tail of a fish. It is also dead.

As gossip spreads through the docks, coffee shops, parlors and brothels, all of London is curious to see this marvel in Jonah Hancock's possession. Thrust from his ordinary existence, somber Jonah finds himself moving from the city's seedy underbelly to the finest drawing rooms of high society. At an opulent party, he makes the acquaintance of the coquettish Angelica Neal, the most desirable woman he has ever laid eyes on—and a shrewd courtesan of great accomplishment. This meeting sparks a perilous liaison that steers both their lives onto a dangerous new course as they come to realize that priceless things often come at the greatest cost.

Imogen Hermes Gowar, Britain's most-heralded new literary talent, makes her debut with this spellbinding novel of a merchant, a mermaid, and a madam—an unforgettable confection that explores obsession, wonder, and the deepest desires of the heart with bawdy wit, intrigue, and a touch of magic.
November Road: A Novel by Lou Berney (17.70)
Set against the assassination of JFK, a poignant and evocative crime novel that centers on a desperate cat-and-mouse chase across 1960s America—a story of unexpected connections, daring possibilities, and the hope of second chances from the Edgar Award-winning author of The Long and Faraway Gone.

Frank Guidry's luck has finally run out.

A loyal street lieutenant to New Orleans' mob boss Carlos Marcello, Guidry has learned that everybody is expendable. But now it's his turn—he knows too much about the crime of the century: the assassination of President John F. Kennedy.

Within hours of JFK's murder, everyone with ties to Marcello is turning up dead, and Guidry suspects he's next: he was in Dallas on an errand for the boss less than two weeks before the president was shot. With few good options, Guidry hits the road to Las Vegas, to see an old associate—a dangerous man who hates Marcello enough to help Guidry vanish.

Guidry knows that the first rule of running is "don't stop," but when he sees a beautiful housewife on the side of the road with a broken-down car, two little daughters and a dog in the back seat, he sees the perfect disguise to cover his tracks from the hit men on his tail. Posing as an insurance man, Guidry offers to help Charlotte reach her destination, California. If she accompanies him to Vegas, he can help her get a new car.

For her, it's more than a car— it's an escape. She's on the run too, from a stifling existence in small-town Oklahoma and a kindly husband who's a hopeless drunk.

It's an American story: two strangers meet to share the open road west, a dream, a hope—and find each other on the way.

Charlotte sees that he's strong and kind; Guidry discovers that she's smart and funny. He learns that's she determined to give herself and her kids a new life; she can't know that he's desperate to leave his old one behind.

Another rule—fugitives shouldn't fall in love, especially with each other. A road isn't just a road, it's a trail, and Guidry's ruthless and relentless hunters are closing in on him. But now Guidry doesn't want to just survive, he wants to really live, maybe for the first time.

Everyone's expendable, or they should be, but now Guidry just can't throw away the woman he's come to love.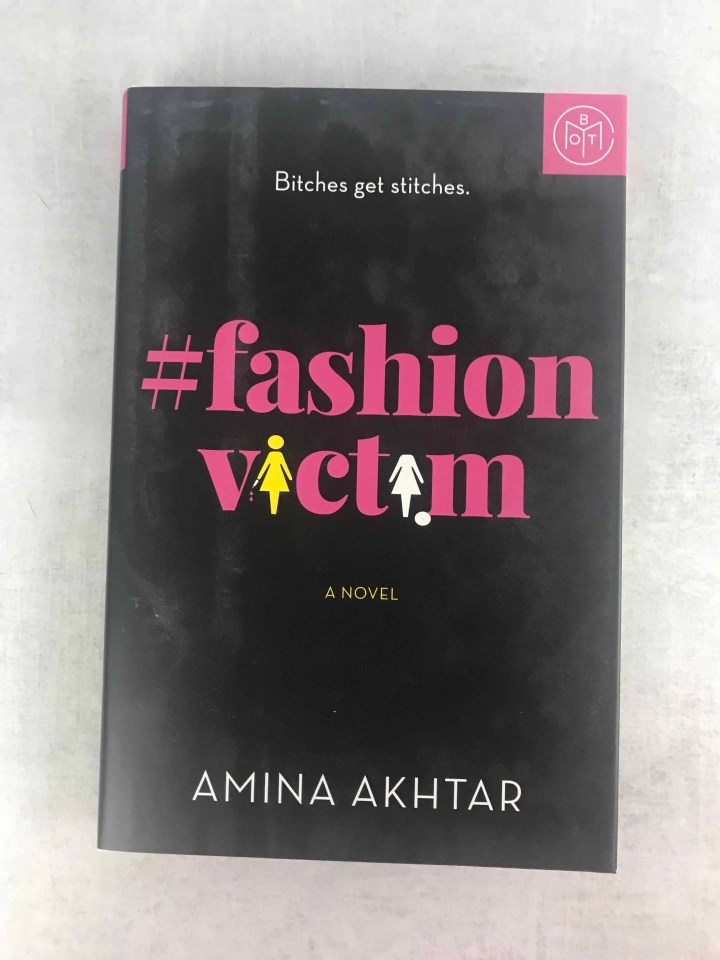 #Fashion Victim: A Novel by Amina Akhtar ($14.48)
Fashion editor Anya St. Clair is on the verge of greatness. Her wardrobe is to die for. Her social media is killer. And her career path is littered with the bodies of anyone who got in her way. She's worked hard to get where she is, but she doesn't have everything.

Not like Sarah Taft. Anya's obsession sits one desk away. Beautiful, stylish, and rich, she was born to be a fashion world icon. From her beach-wave blonde hair to her on-trend nail art, she's a walking editorial spread. And Anya wants to be her friend. Her best friend. Her only friend.

But when Sarah becomes her top competition for a promotion, Anya's plan to win her friendship goes into overdrive. In order to beat Sarah…she'll have to become her. Friendly competition may turn fatal, but as they say in fashion: One day you're in, and the next day you're dead.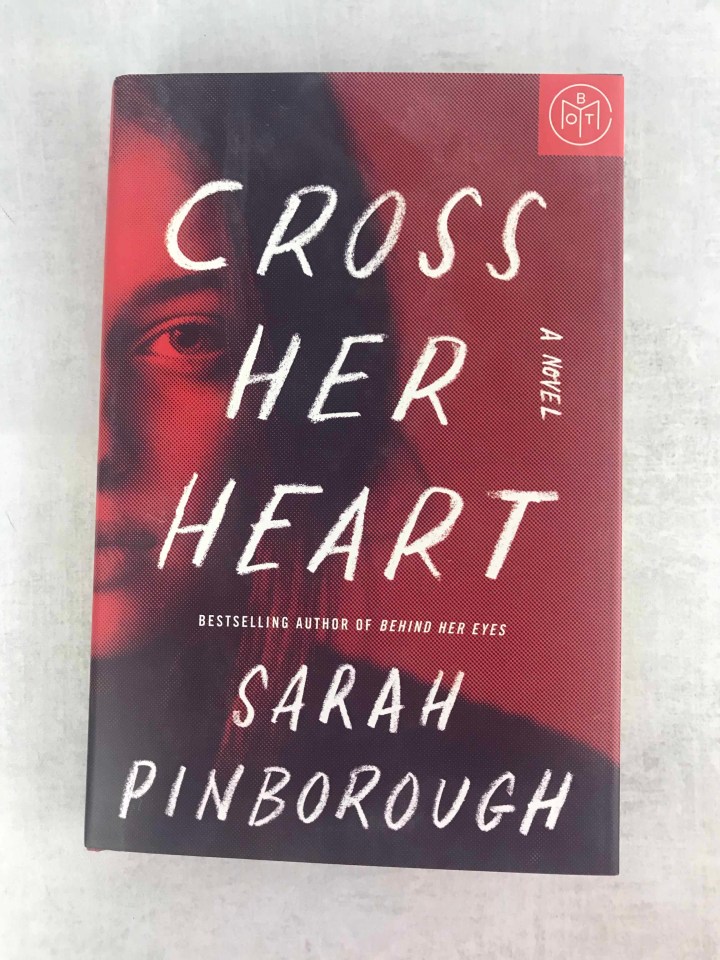 Cross Her Heart: A Novel by Sarah Pinborough ($17.18)
Lisa lives for her daughter Ava, her job and her best friend Marilyn.

But when a handsome client shows an interest in her, Lisa starts daydreaming about sharing her life with him, too. Maybe she's ready now. Maybe she can trust again. Maybe it's time to let her terrifying secret past go.

But when her daughter rescues a boy from drowning and their pictures are all over the news for everyone to see, Lisa's world explodes.

As she finds everything she has built threatened, and not knowing who she can trust, it's up to Lisa to face her past in order to save what she holds dear.

But someone has been pulling all their strings. And that someone is determined that both Lisa and Ava must suffer.

Because long ago Lisa broke a promise. And some promises aren't meant to be broken.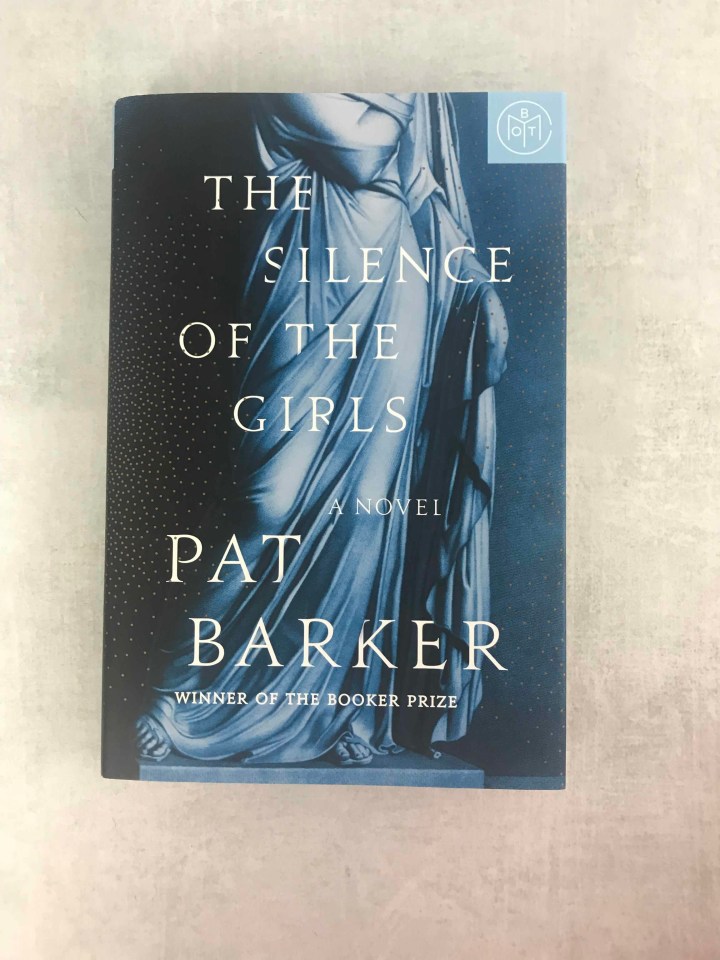 The Silence of the Girls: A Novel by Pat Barker ($18.12)
The ancient city of Troy has withstood a decade under siege of the powerful Greek army, who continue to wage bloody war over a stolen woman–Helen. In the Greek camp, another woman watches and waits for the war's outcome: Briseis. She was queen of one of Troy's neighboring kingdoms, until Achilles, Greece's greatest warrior, sacked her city and murdered her husband and brothers. Briseis becomes Achilles's concubine, a prize of battle, and must adjust quickly in order to survive a radically different life, as one of the many conquered women who serve the Greek army.

When Agamemnon, the brutal political leader of the Greek forces, demands Briseis for himself, she finds herself caught between the two most powerful of the Greeks. Achilles refuses to fight in protest, and the Greeks begin to lose ground to their Trojan opponents. Keenly observant and cooly unflinching about the daily horrors of war, Briseis finds herself in an unprecedented position to observe the two men driving the Greek forces in what will become their final confrontation, deciding the fate, not only of Briseis's people, but also of the ancient world at large.

Briseis is just one among thousands of women living behind the scenes in this war–the slaves and prostitutes, the nurses, the women who lay out the dead–all of them erased by history. With breathtaking historical detail and luminous prose, Pat Barker brings the teeming world of the Greek camp to vivid life. She offers nuanced, complex portraits of characters and stories familiar from mythology, which, seen from Briseis's perspective, are rife with newfound revelations. Barker's latest builds on her decades-long study of war and its impact on individual lives–and it is nothing short of magnificent.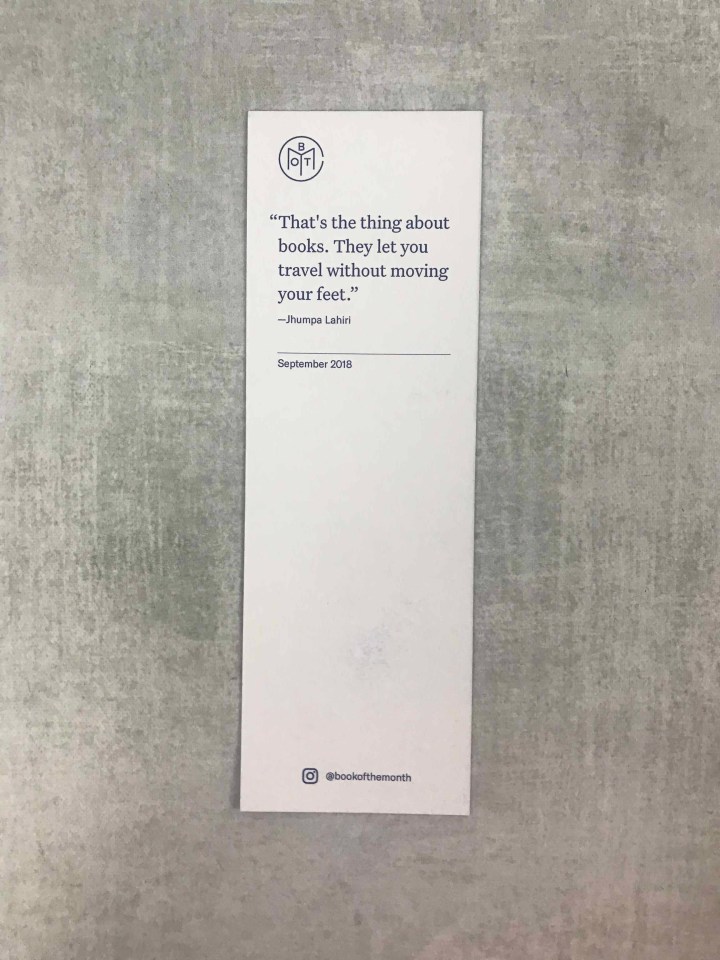 And a bookmark, this subscription wouldn't be complete without one of these!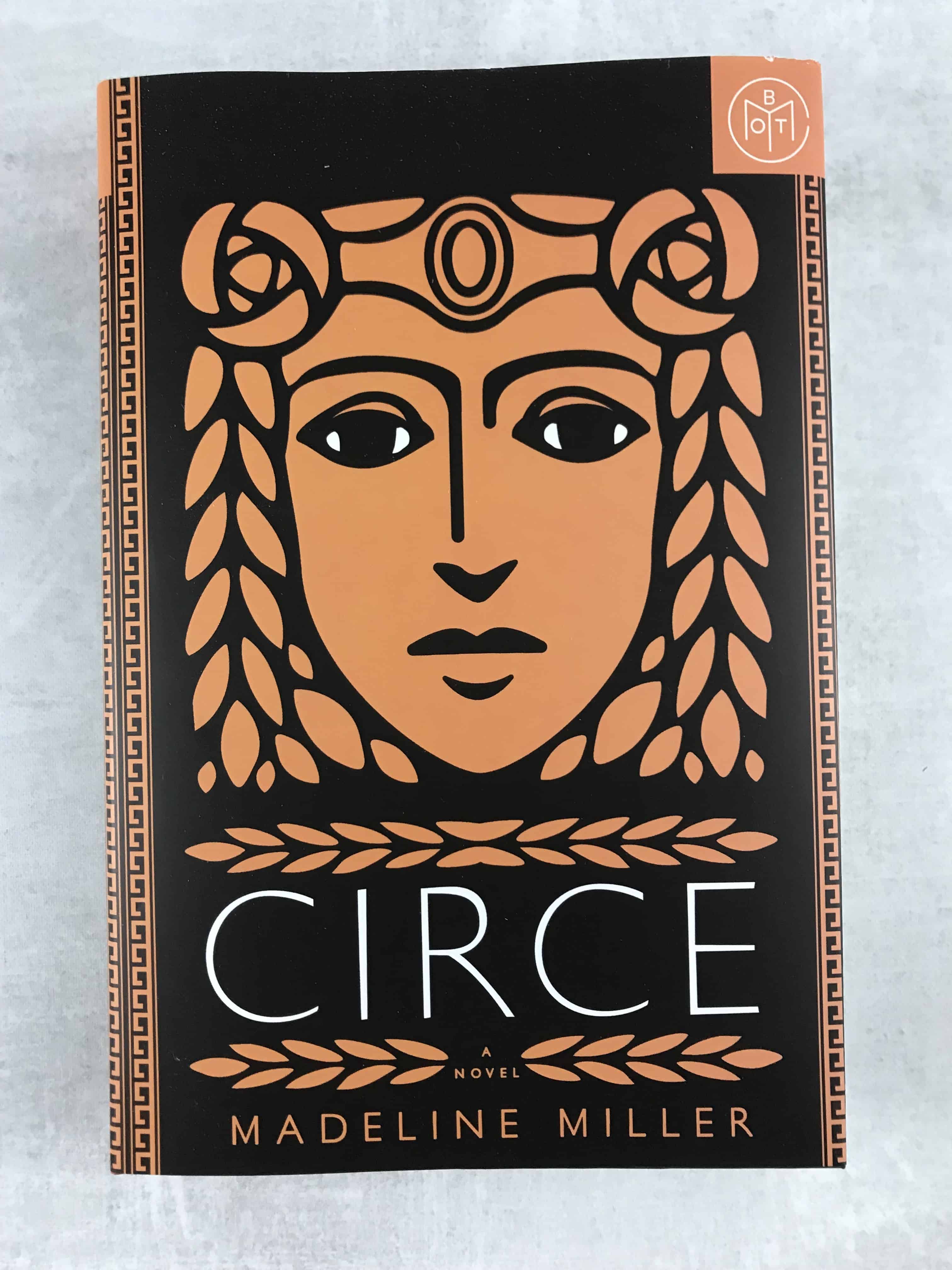 BOTM is amazing – bringing a splash of so many different genres to my door in one very heavy box (the add-ons are a must if you read a lot!). I love that each book is hard-covered and how each jacket is made just for BOTM. BOTM keeps me up to date with new authors and most importantly new books. I love this subscription! It's my personal challenge each month to get through all of these wonderful titles before the next box arrives, this month was a bust for that goal.
What do you think of this month's book selections?