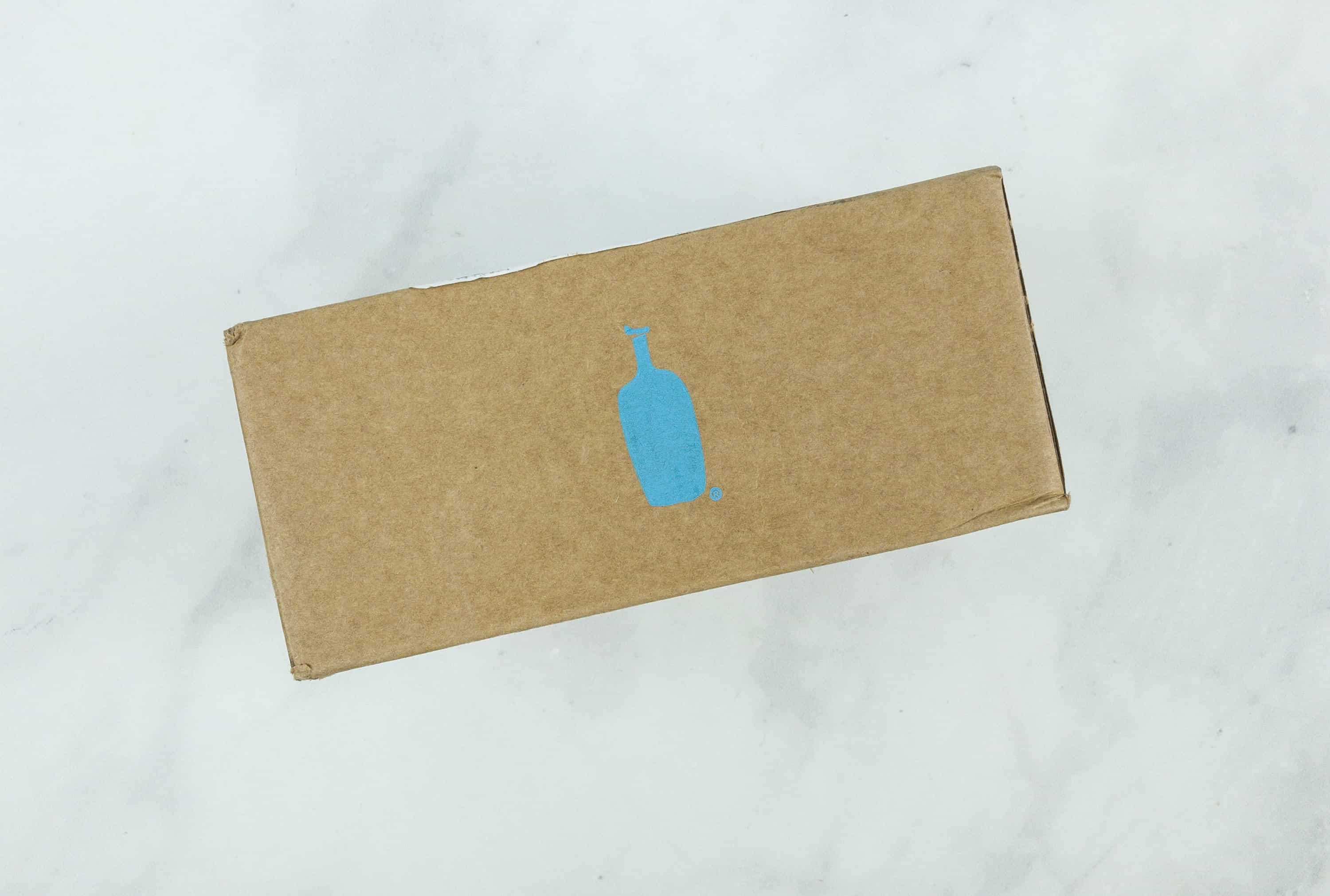 Blue Bottle Coffee is a whole-bean coffee subscription with multiple options to suit your coffee needs. Generally, you'll get 12 oz of beans every other week for $17, or double your bag for an extra $11. They also offer half bag and triple bag subscriptions. The prices vary by a dollar or so depending on your coffee selections.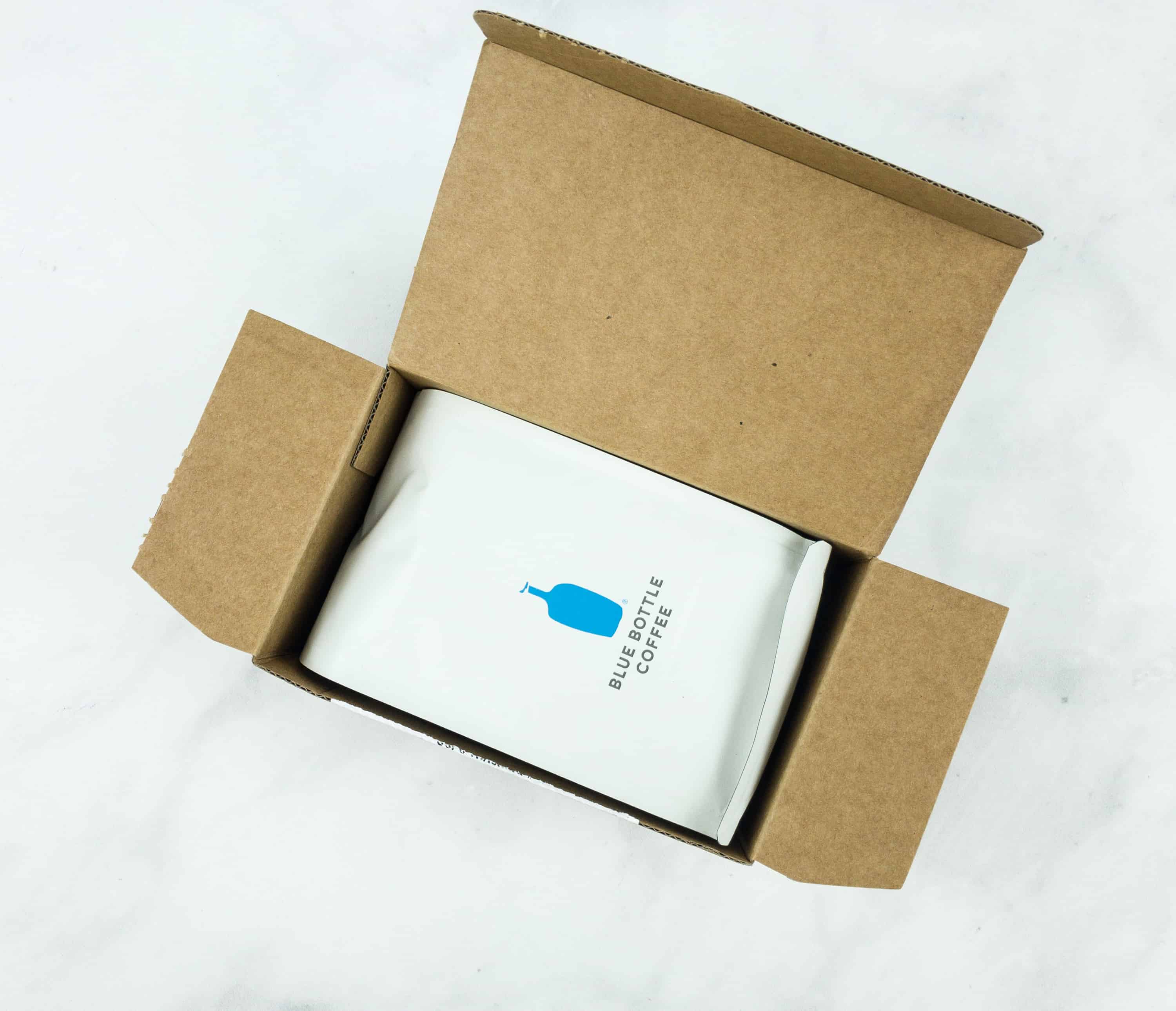 Subscribers can choose from among Origins, Blend, Espresso, or one of the 8 specialty subscriptions available, as well as change the frequency and amount of coffee to be received in each shipment. Each is produced from high-quality beans – it's just a matter of what your taste preference is.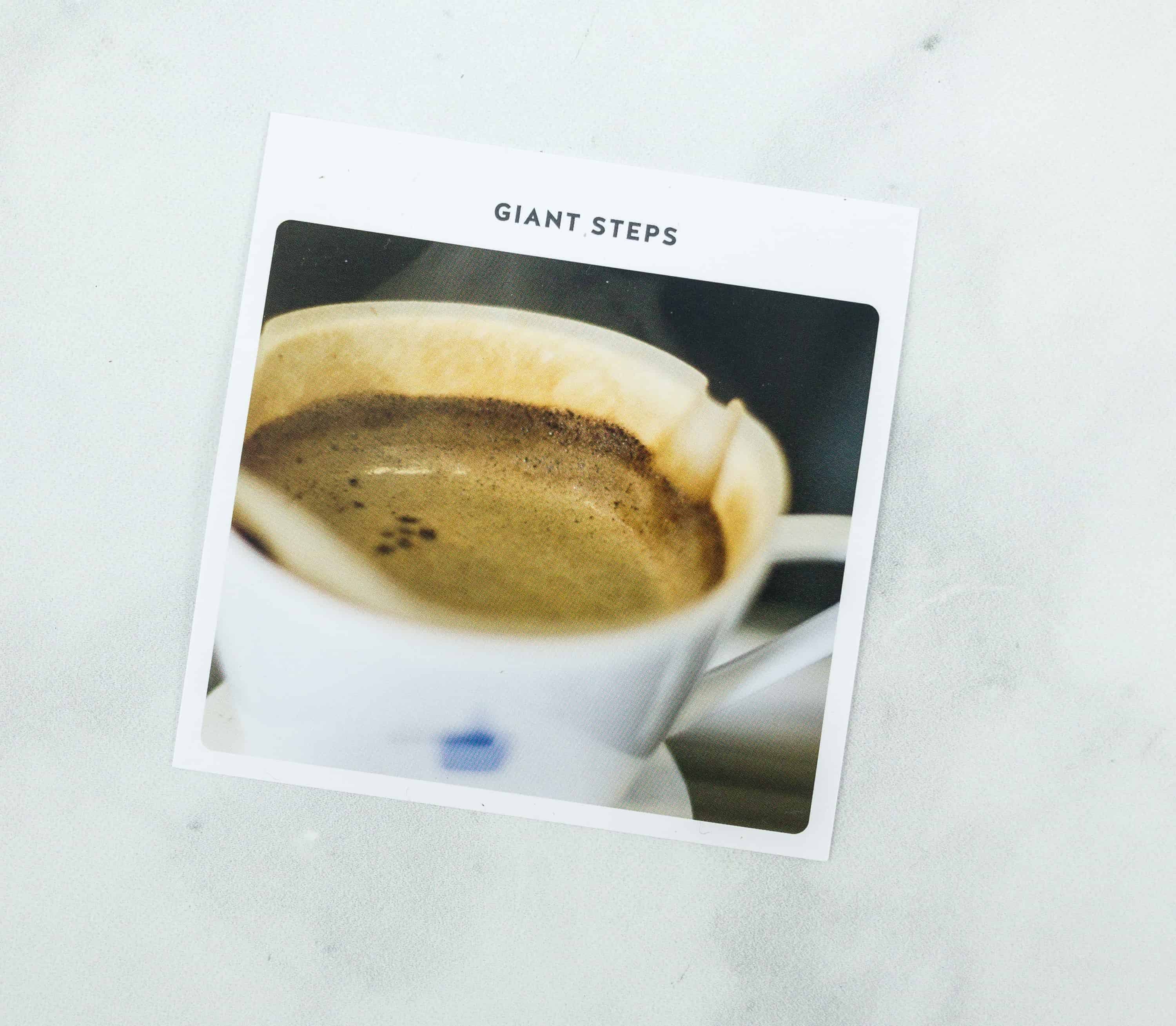 DEAL: Get a free trial when you use this link, no coupon code needed!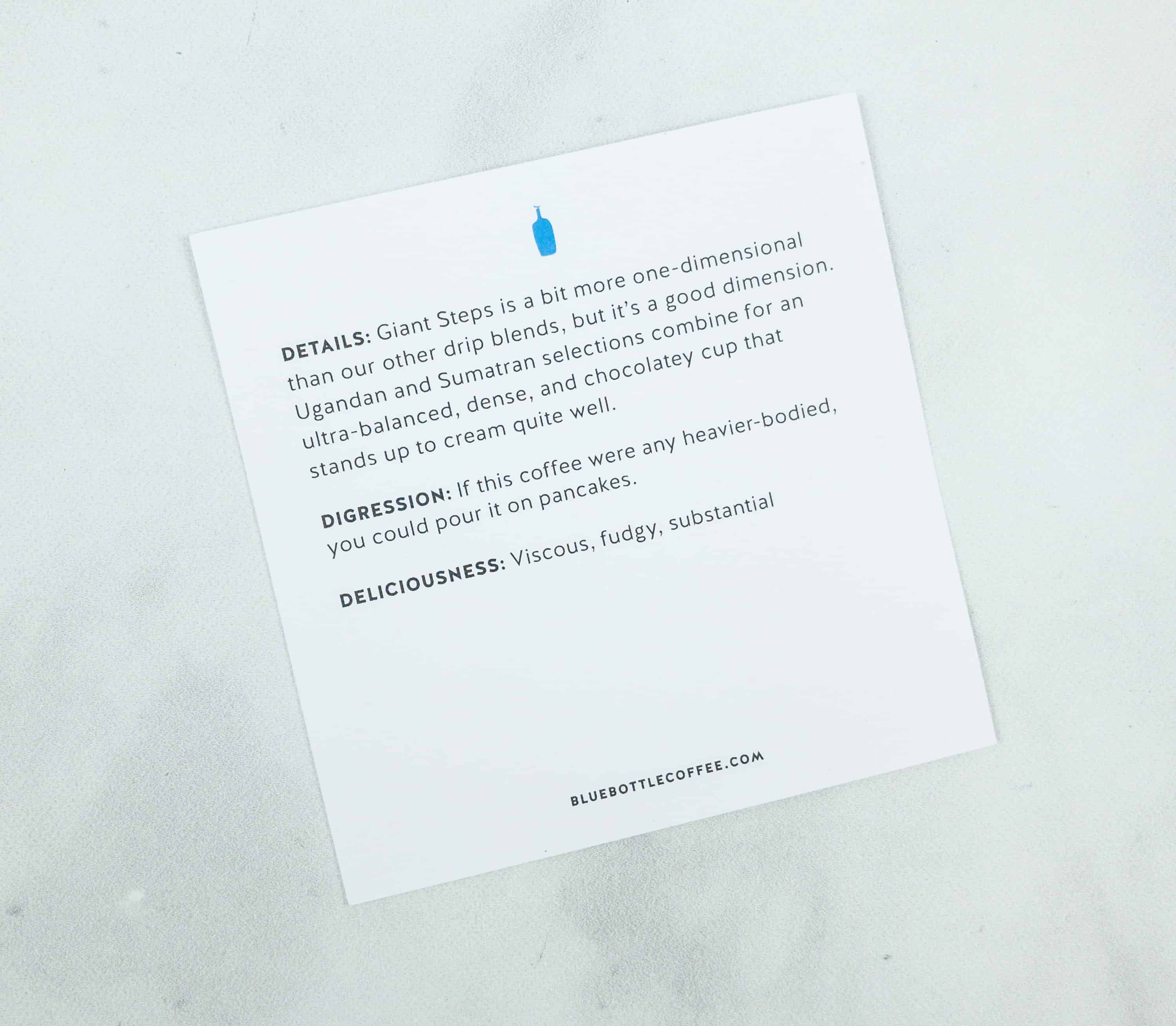 Blue Bottle Coffee's notes do a great job of laying out the growing conditions and peculiarities of each coffee. They even go so far as to note which preparation methods and manner of serving does the most justice to the beans. More than any other coffee subscription, Blue Bottle tries to capture the feel and essence of its coffees rather than declaring flavor notes with absolute authority, but they do give you a good place to start.
Everything in the box!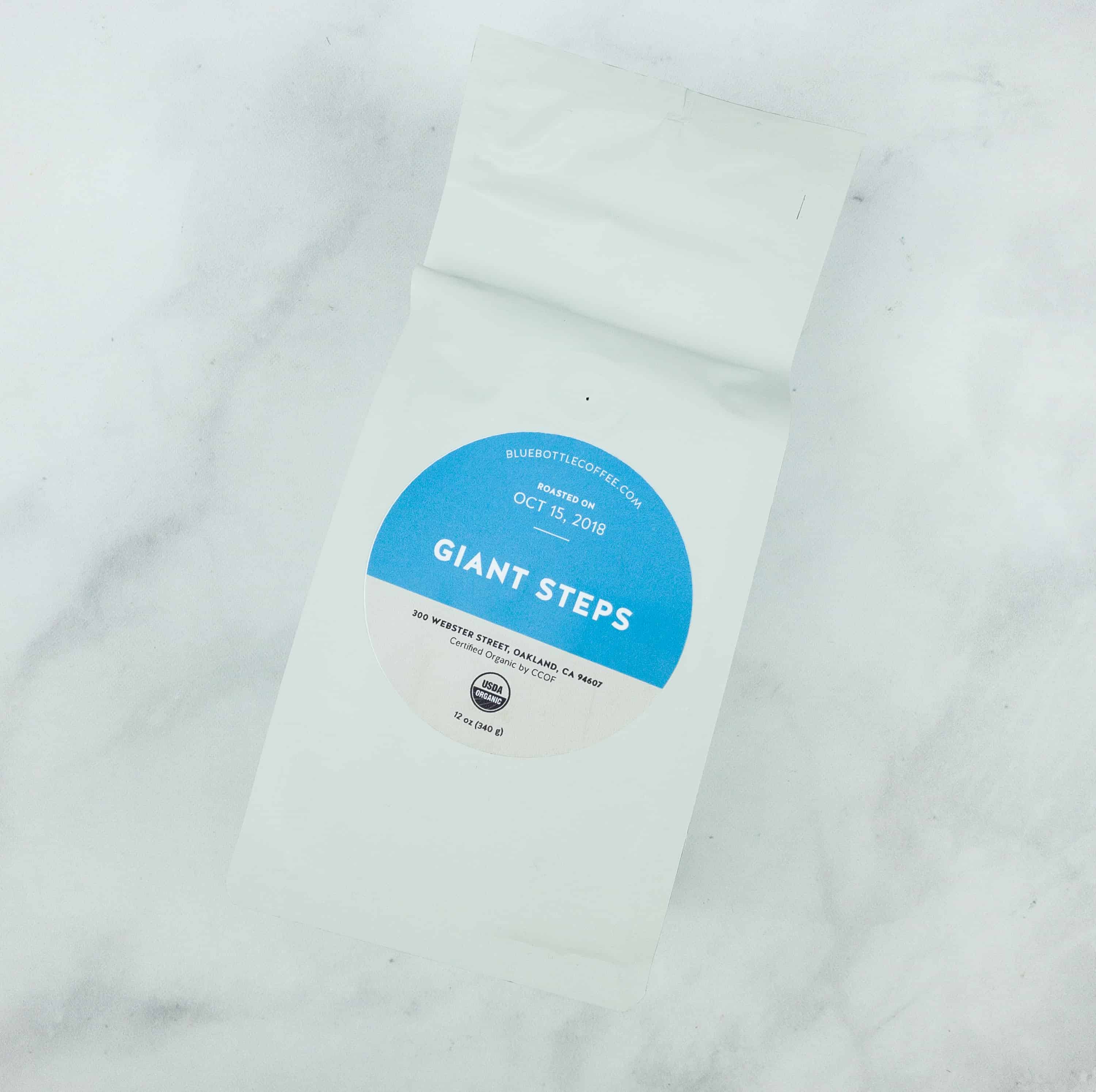 Giant Steps. The roasted coffee beans come in this simple white package with a blue label. The date when the coffee beans were roasted is also indicated.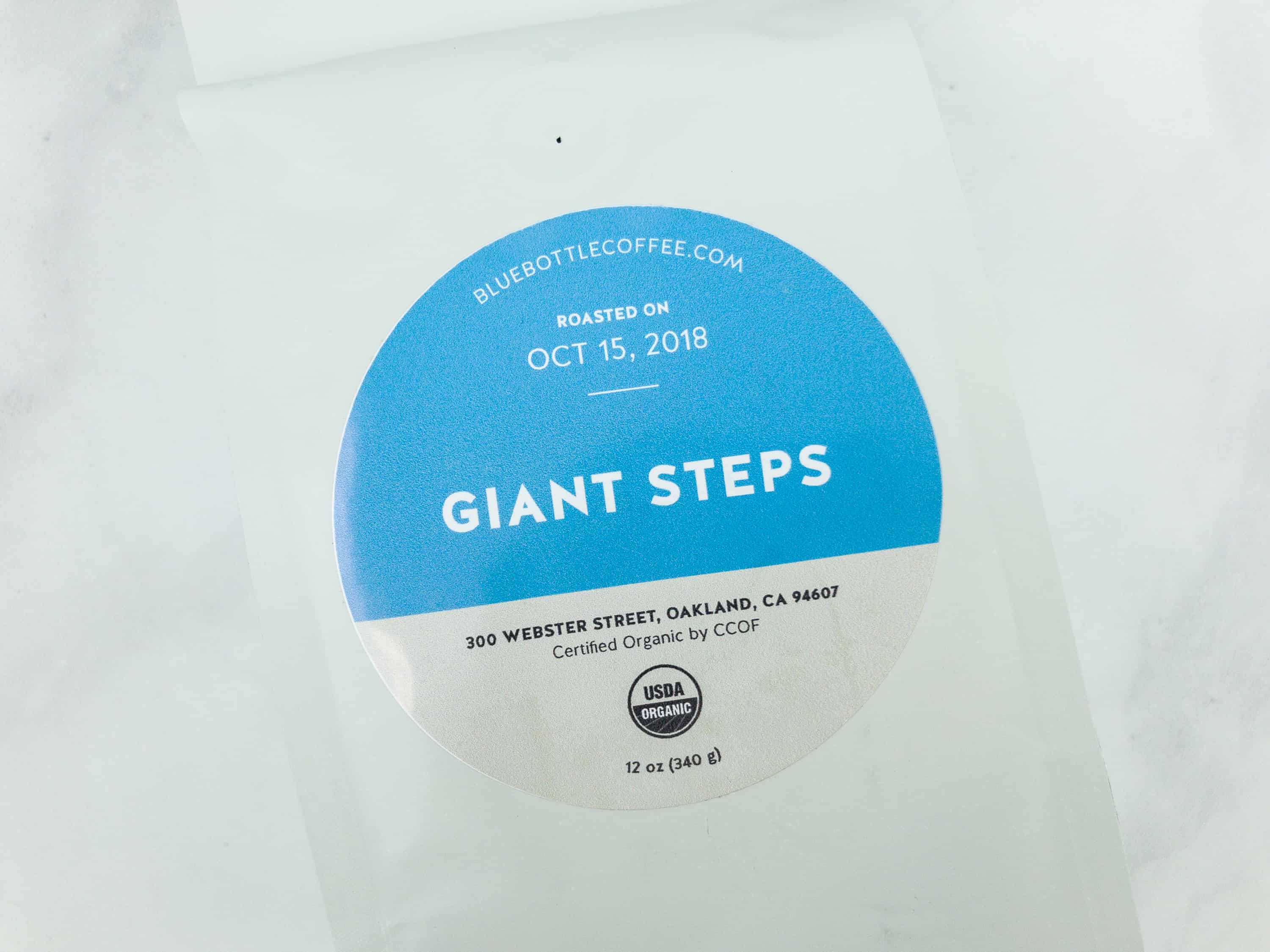 Giant Steps is a dark coffee blend, which includes organic coffees from Uganda, Papua New Guinea, and Sumatra.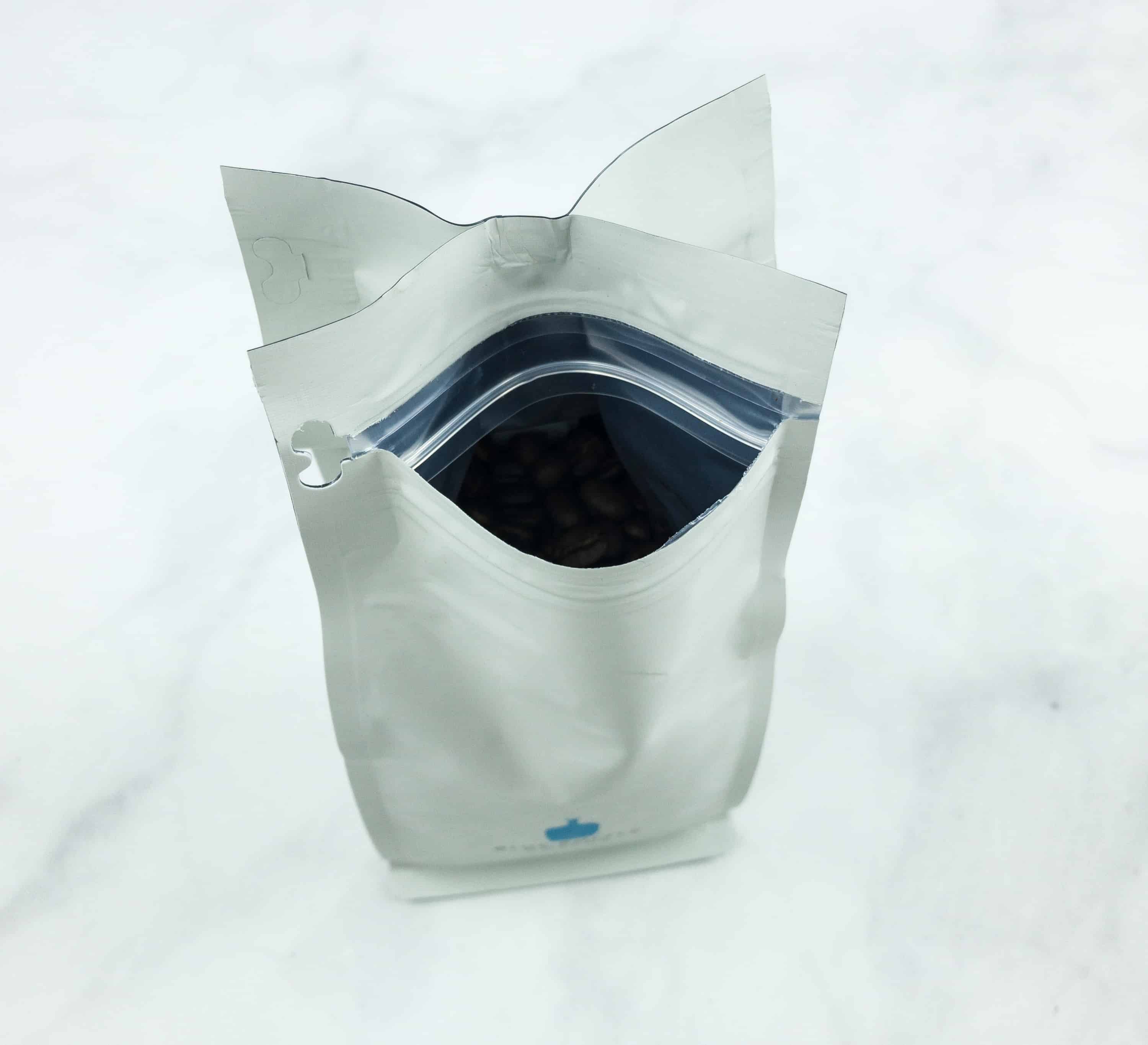 The packaging is resealable so you can maintain the freshness of the coffee beans for a long time, even without transferring them to another container.
Inside the pack are these perfectly roasted coffee beans.
They smell wonderful!
I thought this coffee really delivered on the promise of intense chocolate. It reminded me of actual hot chocolate — the kind prepared by melting chocolate in cream, both in vividness of flavor and viscosity. It felt much thicker than expected, even without anything added.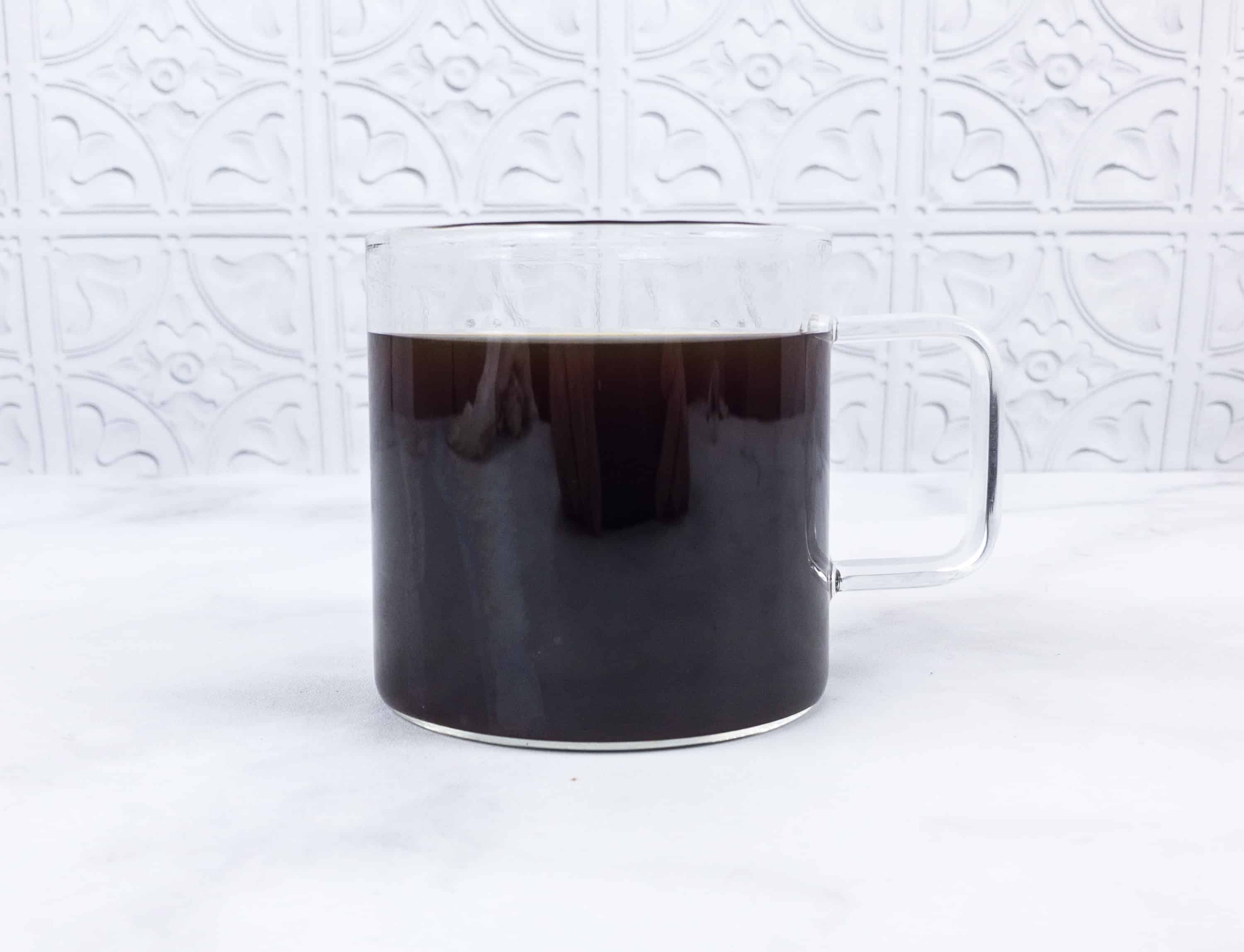 It's ideal for all brewing methods, including pour over, French press, coffee maker, AeroPress, Chemex, espresso, cold brew, and more.
Blue Bottle Coffee's offering for this month has taken me by surprise because of its unique flavor. I was expecting some bold notes, but the clarity of the chocolate and the rich mouth feel was impressive. I love it!
Are you getting Blue Bottle Coffee?