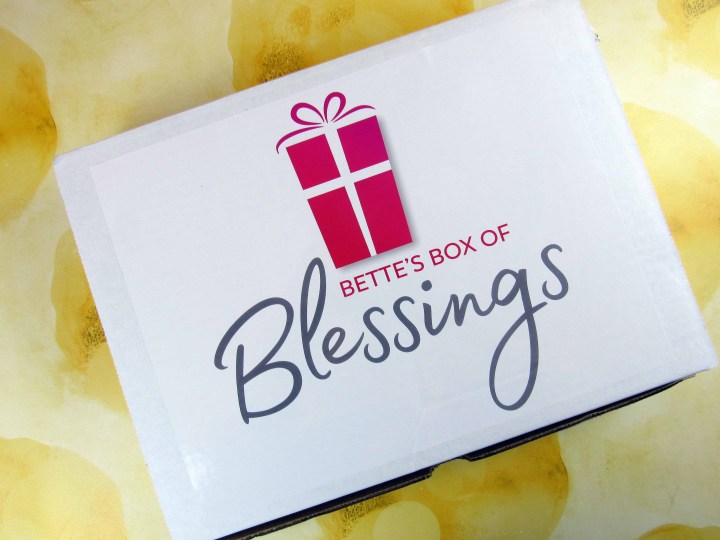 Bette's Box of Blessings is a subscription made with Christians in mind. It gives you a collection of gifts for yourself to help you grow in your faith and items to share your faith with friends and family. The boxes start at $29 per month.
DEAL: Get $5 off your first month's box! Use coupon code HELLO.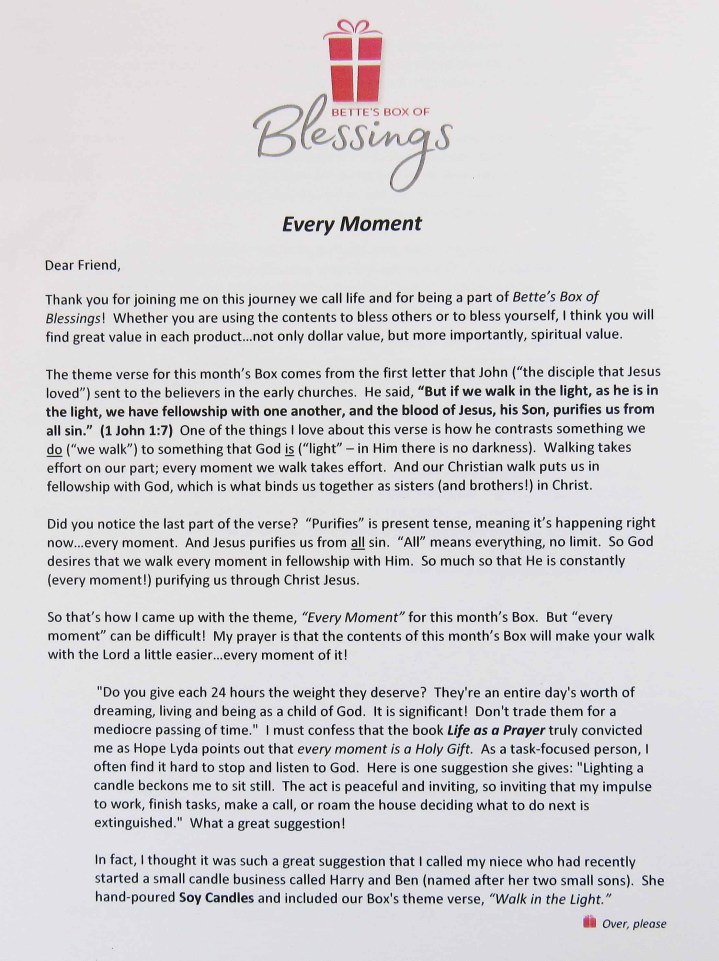 The theme for October is "Every Moment." This month's Bible verse is
But if we walk in the light, as he is in the light, we have fellowship with one another, and the blood of Jesus, his Son, purifies us with all his sin. 1 John 1:7

2018 has been a difficult year for my family. I was thinking the other day how I need to make the moments count in our lives. I am sure we will find inspiration from the October box!
Here are the items in the October Bette's Box of Blessings.
I love being outdoors in the crisp air surrounded by the gorgeous colors of autumn. I want to recreate that sense of peace that I feel when enjoying the great outdoors throughout the year by reading the Life as a Prayer: Devotions to Inspire, Invitations to Be Still by Hope Lyda ($12.99 List Price, $11.49 Amazon.) Amazon describes it as
Every Moment Is a Holy Gift

Pause with the intention of paying attention to God's presence as you step into your day. Transform your life into a prayer and awaken to the conversations, relationships, and times of stillness that shape your journey.

In this devotional, you'll be refreshed as you…

deepen your sense of wonder by seeing the miraculous in the mundane
find a truer joy by honestly exploring life's difficult questions
savor your life by making space for God in silence

What if your most sacred prayer begins after you say "Amen"? Let these rich reflections help you turn your every longing, possibility, and forward motion into an offering.
Each devotion has a quote, story, life reflection questions, and a prayer.
Lighting a candle is an example that Hope Lyda gives as a way to slow down. I agree! Bette's niece is the founder of Harry and Ben. She created a wonderful handpour Bamboo Coconut Soy Candle (appx $3.00) that has a cotton wick.
I could smell it as soon as I opened the box. It has a light, sweet scent that adds ambiance to the room, not overwhelms it.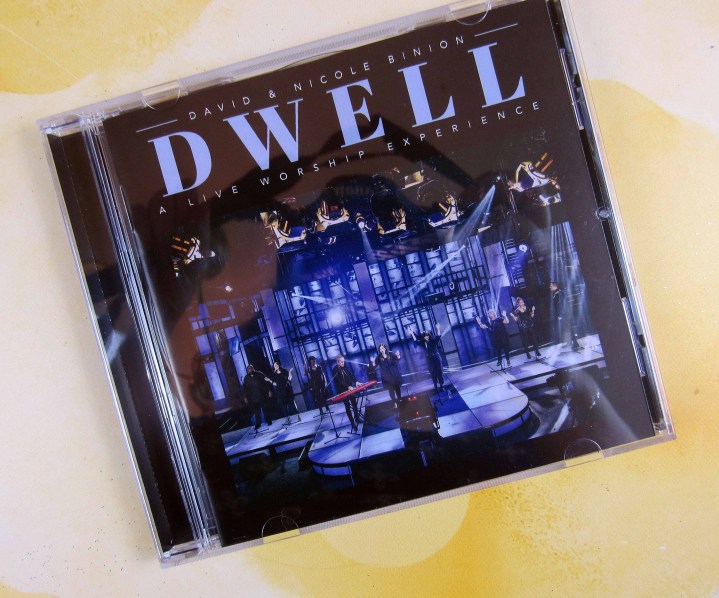 We listened to Dwell ($13.99) in the car. I am also listening to the CD as I am typing. Garfield, our orange kitty, is laying in the Bette's Box of Blessings next to me. This seems to be our new routine.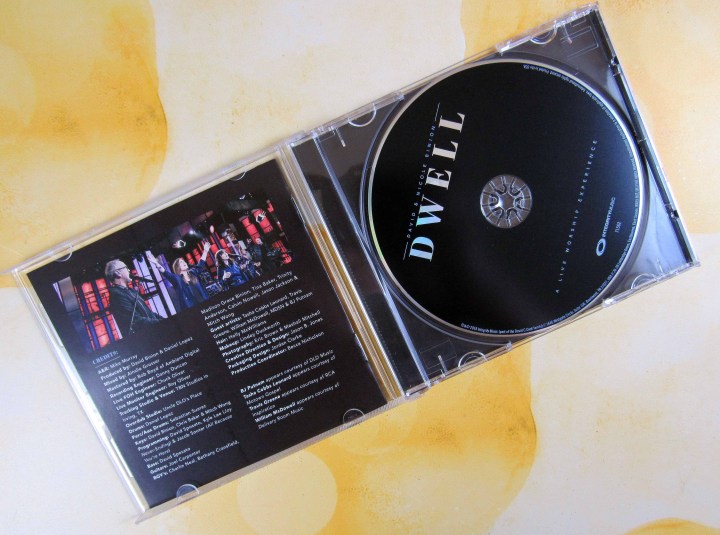 Our older son will be listening to the worship music soon. He is the lead male singer in the worship band at church and is always seeking inspiration from music.
The colorful Agenda 2019 The Treasure of Wisdom ( $10.99 List Price and Amazon) has inspirational quotes and Bible verses throughout the planner.  I appreciate that we received the planner in 2018!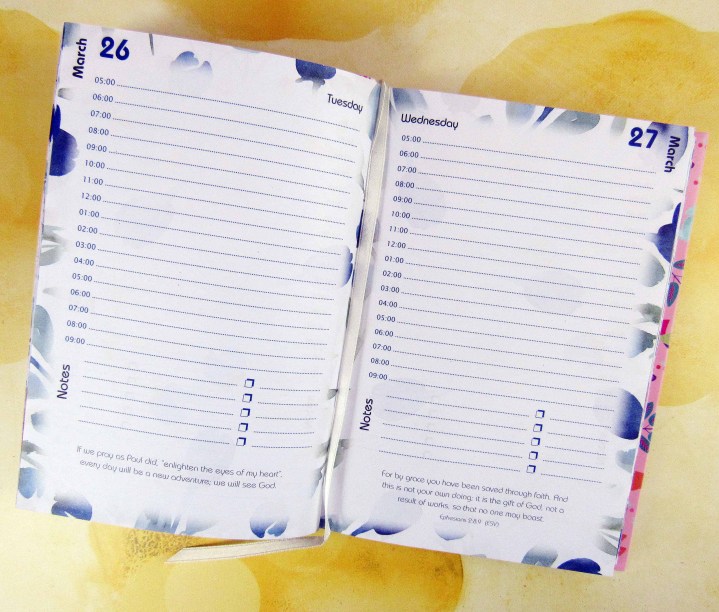 I am going to keep it in my home office and use it as an overview for the day. It comes with a white ribbon marker to save your spot.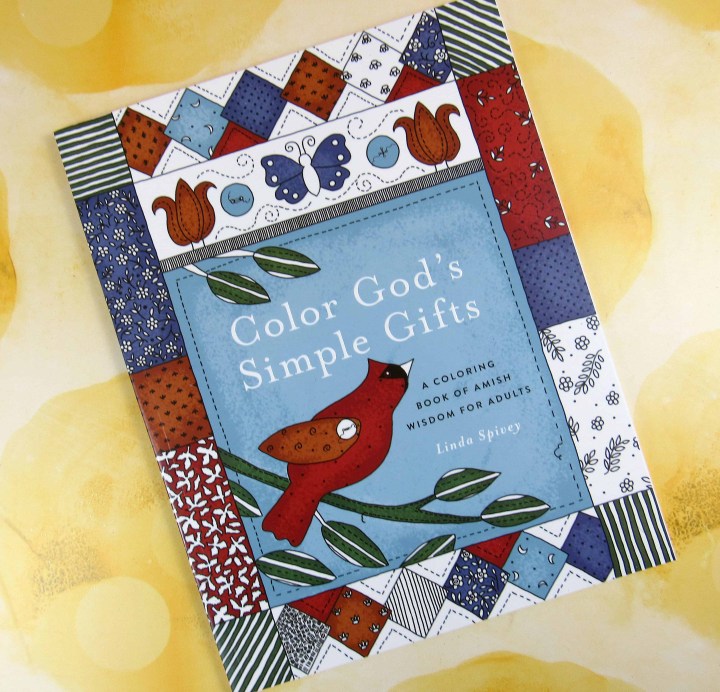 We love visiting Lancaster, PA which is home to the largest Amish settlement in the United States. I couldn't help but smile when I saw Color God's Simple Gifts: A Coloring Book of Amish Wisdom for Adults ($9.99 list price and Amazon) by Linda Spivey.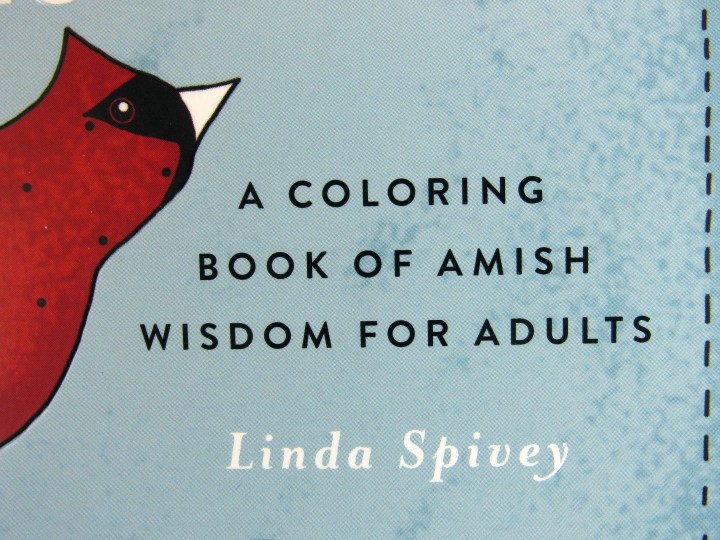 It brought back fond memories.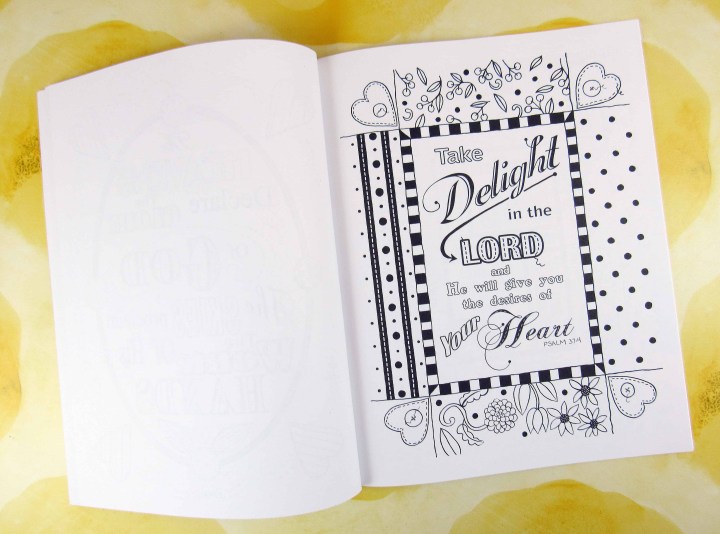 The pages are from quilt designs and art. As Amazon describes it
Delight in the Simple Joy of Coloring

The simple joys in life are often the most rewarding. And what could be simpler than sitting down with your crayons, colored pencils, or markers to relax and unwind with some coloring.

As you bring Linda Spivey's exquisite quilted patterns and other whimsical homespun art to life, you'll gain wisdom from popular Amish proverbs, Scripture verses, and other inspiring quotes.

Once you've finished coloring your creations, you can tear them out and display them wherever you need a reminder that the greatest treasures in life are the ones that come from God—friends, family, and faith.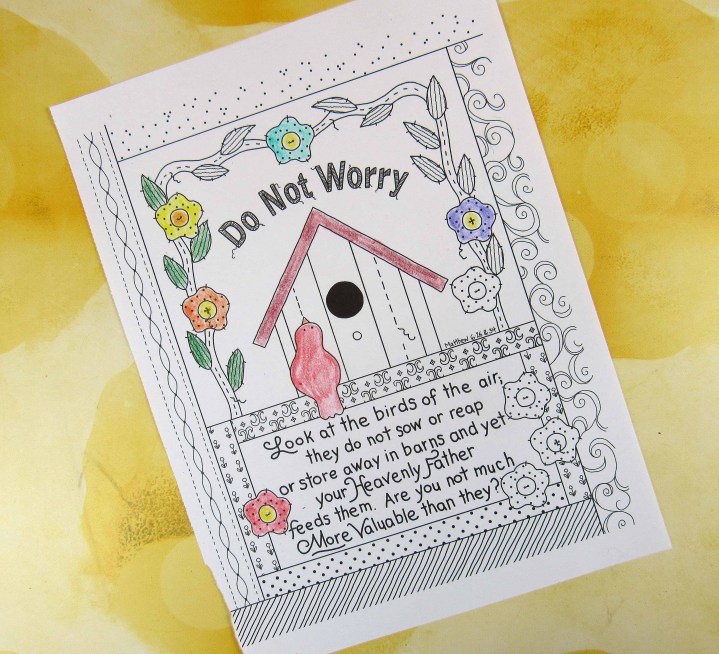 I will be coloring everything week as I wait for my son at his appointment. I gave thought to when I first heard the above Bible verse as I colored the page. It gave me great comfort back when I was a single mom with my older son.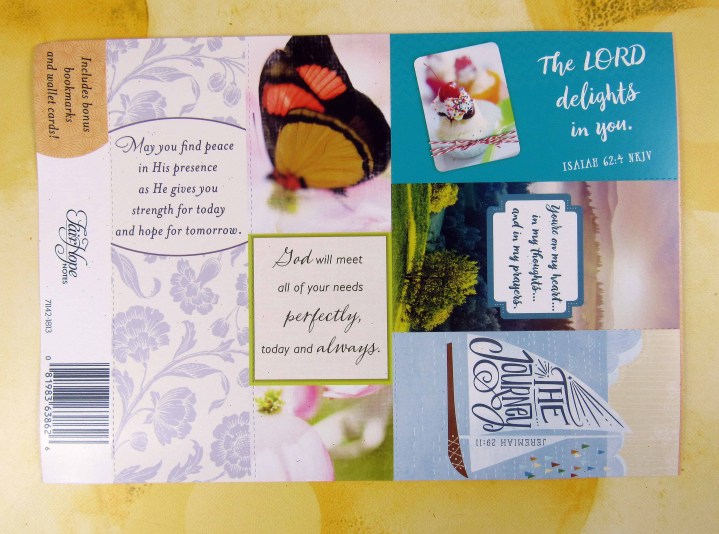 J, our 10 year-old son, claimed the sailboat bookmark as I opened this month's Fairhope Encouragement Cards (10 cards, $14.95.)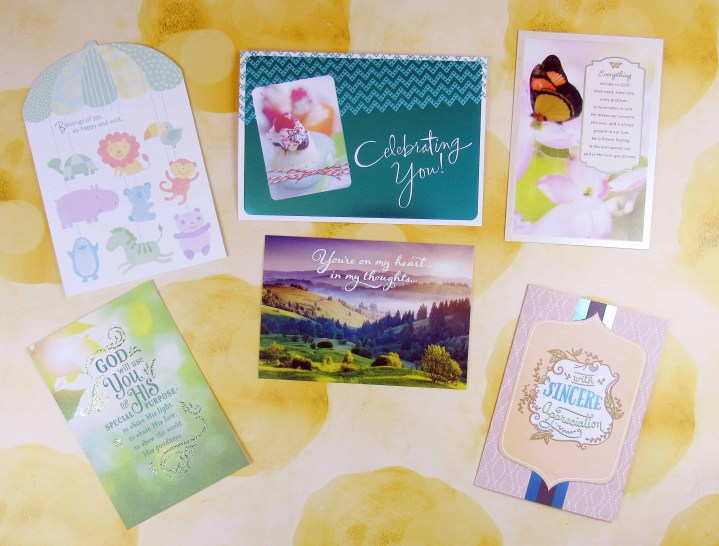 I received much needed birthday cards.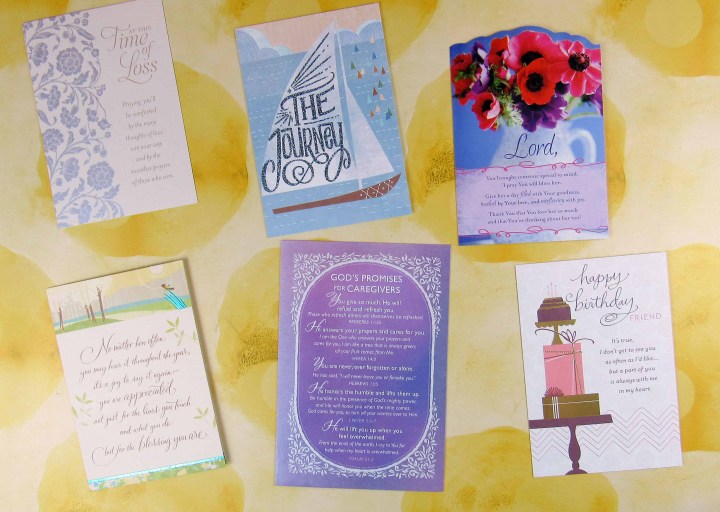 I also was pleased to see a caregiver card.
Every card would have a colorful envelope if it were up to me!
The October Bette's Box of Blessings is my favorite box yet! It has inspired me to keep God in every moment especially now I am back in school. The items are in its original packaging and can be enjoyed by the subscriber or gifted. It's a beautiful box for those that are seeking an uplifting Christian box to encourage you and others throughout the month.
Did you like this box? Let me know in the comments!
Visit Bette's Box of Blessings to subscribe or find out more!