Bette's Box of Blessings is a subscription made with Christians in mind. It gives you a collection of gifts for yourself to help you grow in your faith and items to share your faith with friends and family. The boxes start at $29 per month.
DEAL: Get $5 off your first month's box! Use coupon code HELLO.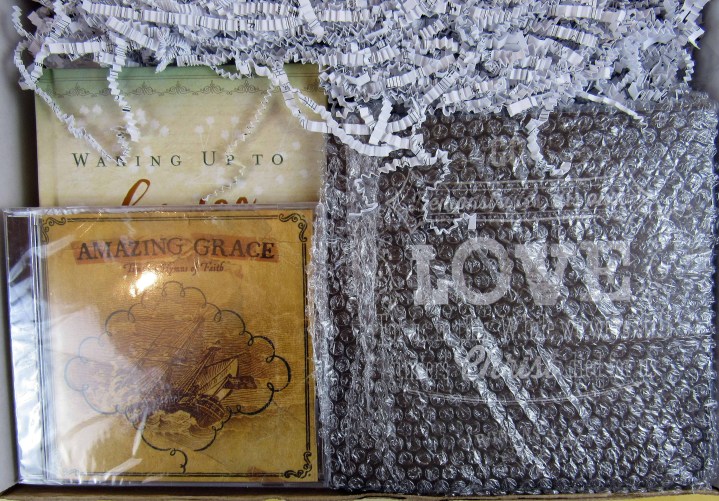 The items arrived in the box well protected with bubble wrap and squiggles.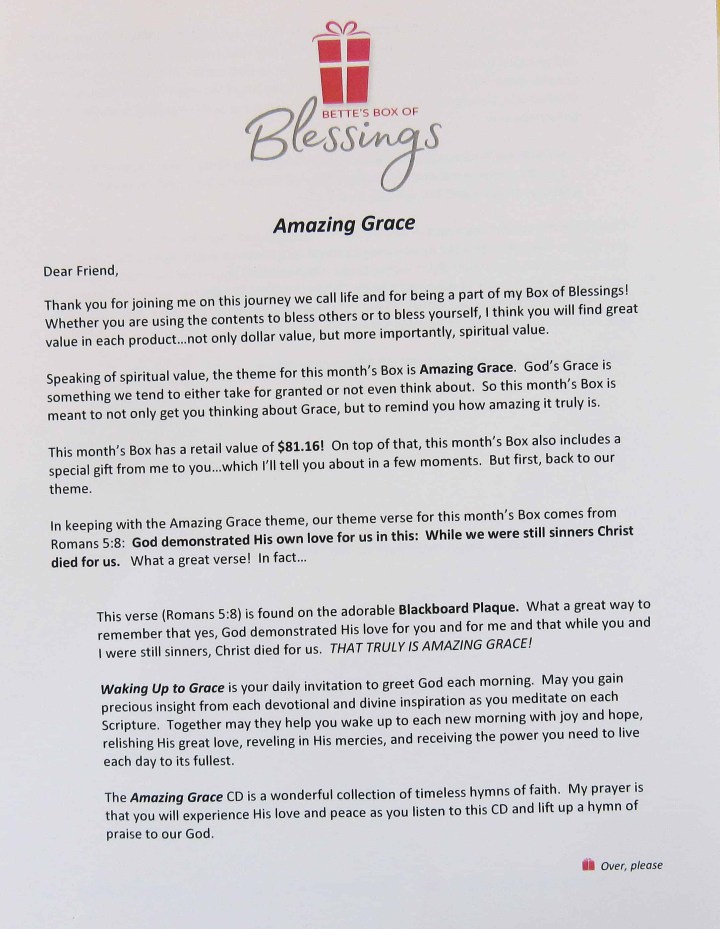 The theme for August is Amazing Grace. This month's Bible verse is…
God demonstrated His own love for us in this: While we were sinners Christ died for us. Romans 5:8

I agree with Bette that there is more to the box than the retail value. The spiritual significance is meaningful to me.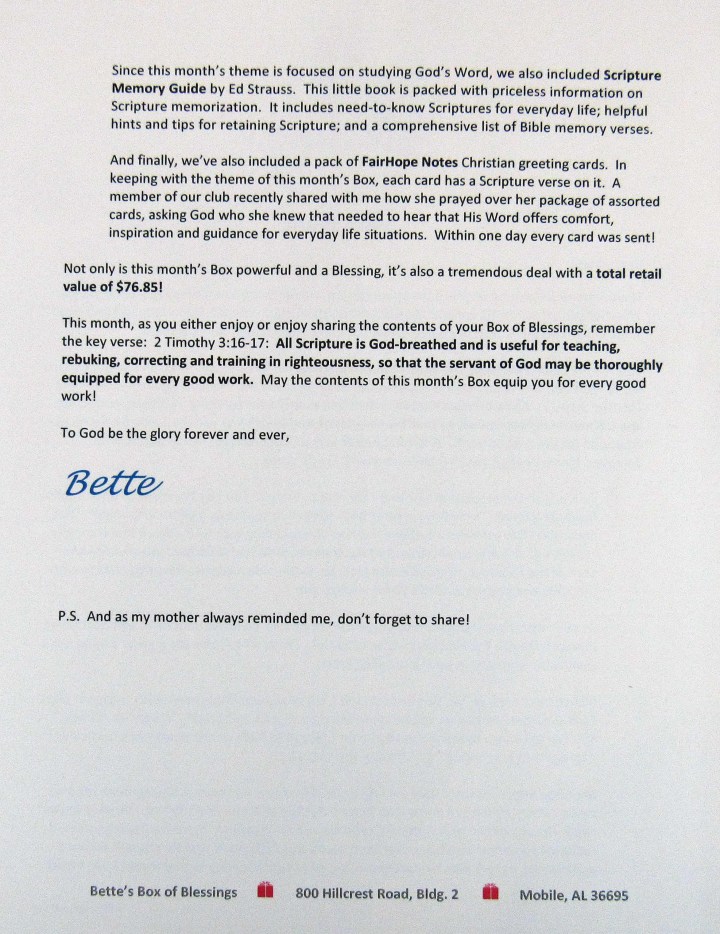 Bette included a special gift for her subscribers!
Here are the items in the August Bette's Box of Blessings.
This month's Bible verse is also on the "Chalkboard Collection: Love" Wooden Wall Decór Plaque ($9.99, on sale for $4.99.) I love receiving home decor in a subscription box especially when it is meaningful. We will be hanging the 6.5″ x 6.5″  plaque up in the hallway.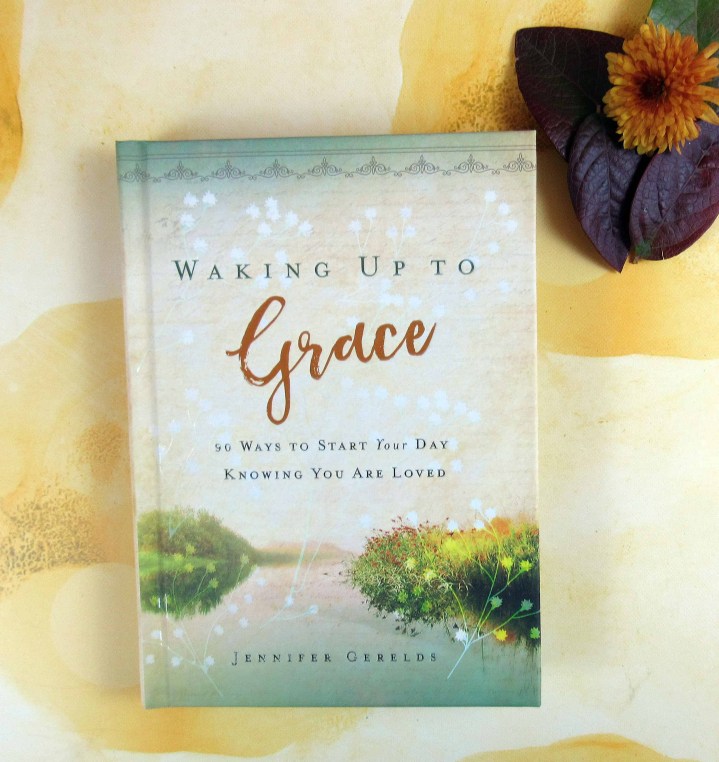 The beautiful Waking Up to Grace: 90 Ways to Start Your Day Knowing You are Loved by Jennifer Gerelds is an inspiring way to start the day. It is also an excellent book to gift.  Dayspring describes it as…
In her 90-day devotional book Waking Up to Grace, 90 Ways To Start Your Day Knowing You Are Loved Jennifer Gerelds shares insightful stories and life-giving Scriptures—a perfect way to start your day with a warm reminder of God's great love for you. "May you gain precious insight from each devotional and divine inspiration as you meditate on each Scripture. Together may they help you wake up to each new morning with joy and hope, relishing His great love, reveling in His mercies, and receiving the power you need to live each day to its fullest."
I enjoy waking up in the morning and reading a short devotional before getting out of bed. A bounded white ribbon marker makes it easy to keep my spot.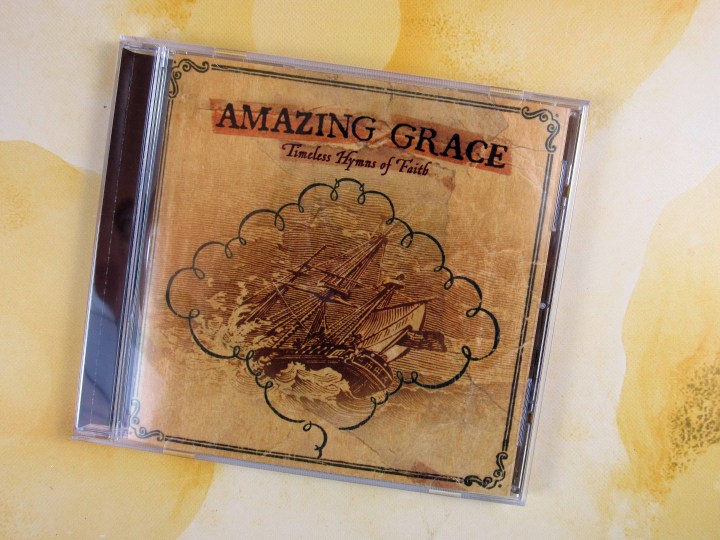 My family enjoyed listening to the Amazing Grace Timeless Hymn of Faith CD ($9.99.) Our favorite song is Amazing Grace with Come Thou Fount, Thou King being a close second. The melodic voices brought out the beauty of the hymns.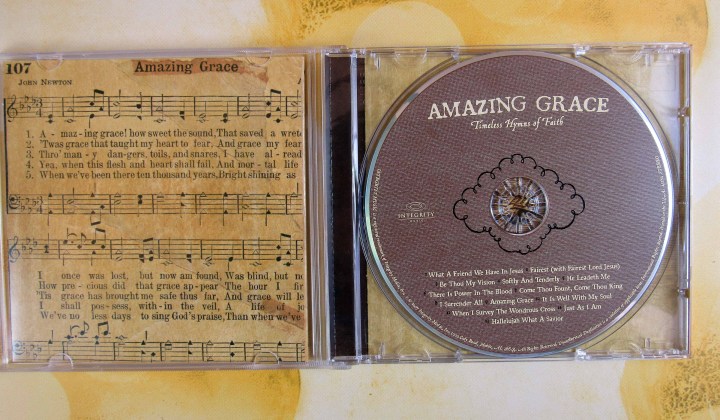 Lyrics are included. It was refreshing to sing hymns together as a family.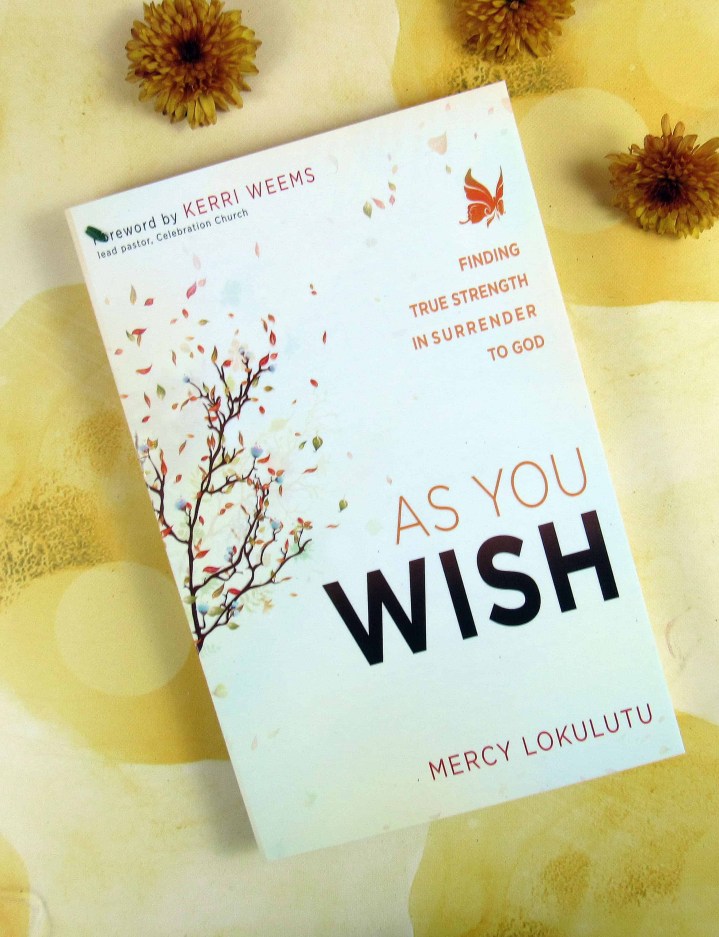 As You Wish: Finding True Strength in Surrender to God ($14.99 list price, $6.30 Amazon) by Mercy Lokulutu is a book rich with stories, anecdotes, and tips. Amazon describes it as…
We've been conditioned to think that surrender makes us weak. But nothing is further from the truth. Surrender to God gives you access to the very life you are searching for. It gives you the power to overcome suffering, it unlocks your identity, and it helps you realize that the past cannot hold you, trials cannot destroy you, and your future is sure.

With inspirational stories and practical tips, As You Wish shows you how to surrender to God, do less on your own, and rely on Him to accomplish more than you ever thought possible.

Jesus did not only speak about surrender; He also lived it. He asks us to do the same. Let go of your plans, liberate your aspirations, and release the dreams you have for your life. Love the Lord your God with reckless abandon, without reservation or personal agenda. This is surrender. Every day it's saying to God, "As You wish."
There is an excellent section about grace starting on page 50.
The first thing I noticed about the Fairhope Encouragement Cards (10 cards, $14.95) is that the first card in the pack matched a bookmark.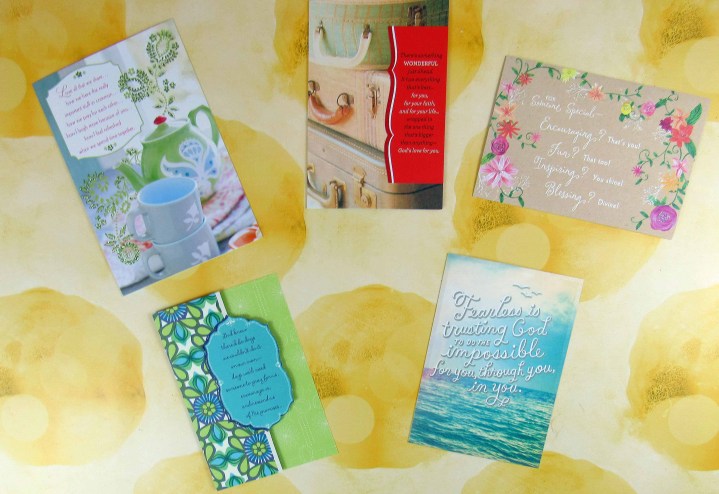 Our younger son and I love looking through the cards. We always find a couple that we can send out right away.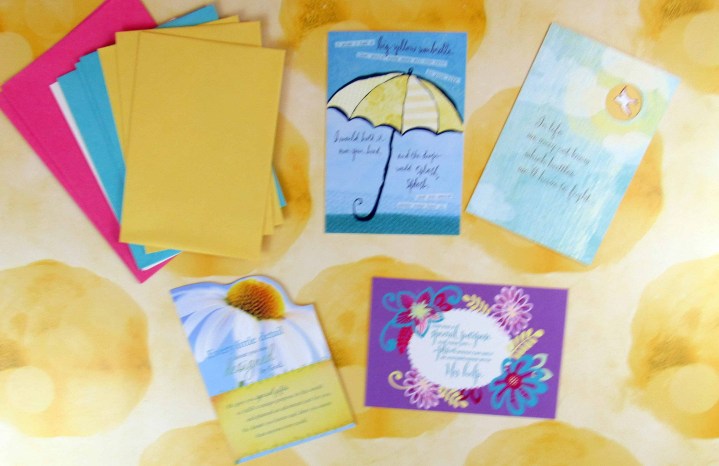 We also received the award-winning National Stationary Show yellow umbrella card. We will be sending it to a special loved one.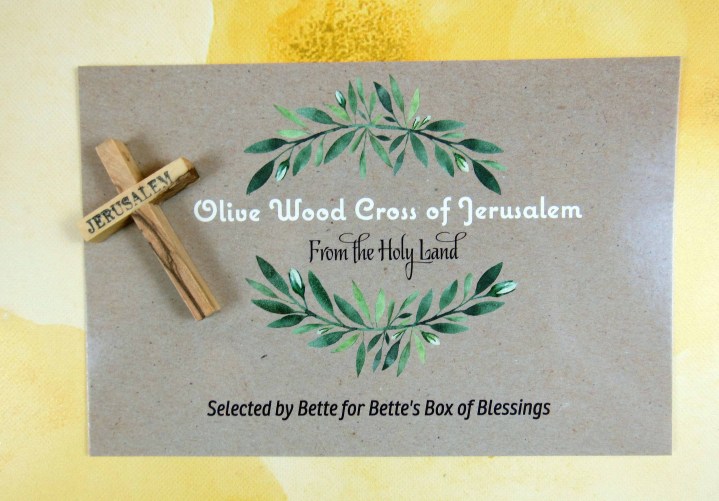 A very special bonus was included this month. Bette came across the Olive Wood of Jerusalem Cross while on a personal pilgrimage to the Middle East.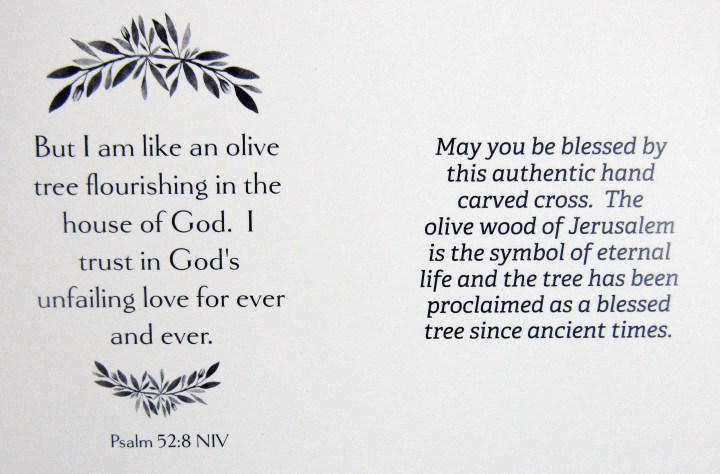 She decided to share the beautiful authentic hand-carved cross with her subscriber friends.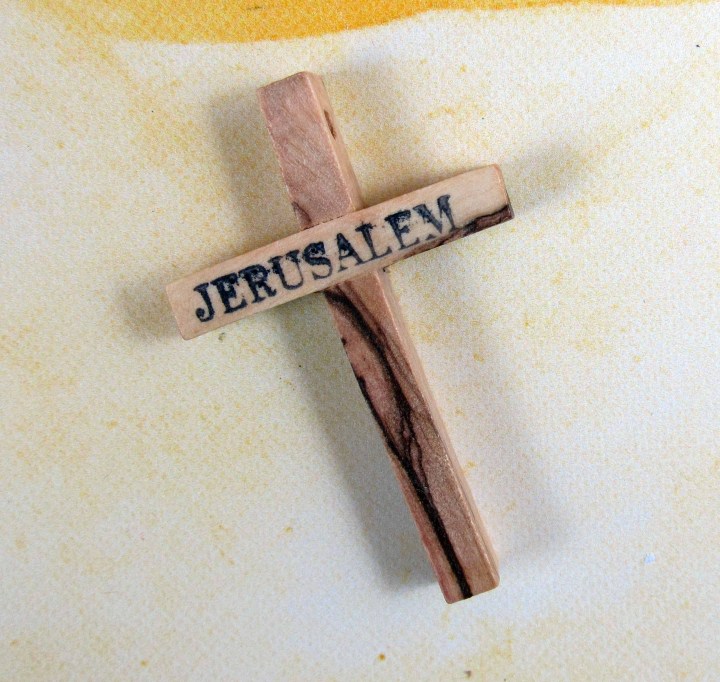 I am going to give it to our older son who is studying to be a pastor. It is a thoughtful gift. Thank you, Bette, for thinking about us subscribers.
The August Bette's Box of Blessings gave me a sense of peace as I reflected upon God's amazing grace. As always, the curation was perfectly centered around the theme. The items are in its original packaging and can be enjoyed by the subscriber or gifted. It's a beautiful box for those that are seeking an uplifting Christian box to encourage you and others throughout the month.
Did you like this box? Let me know in the comments!
Visit Bette's Box of Blessings to subscribe or find out more!