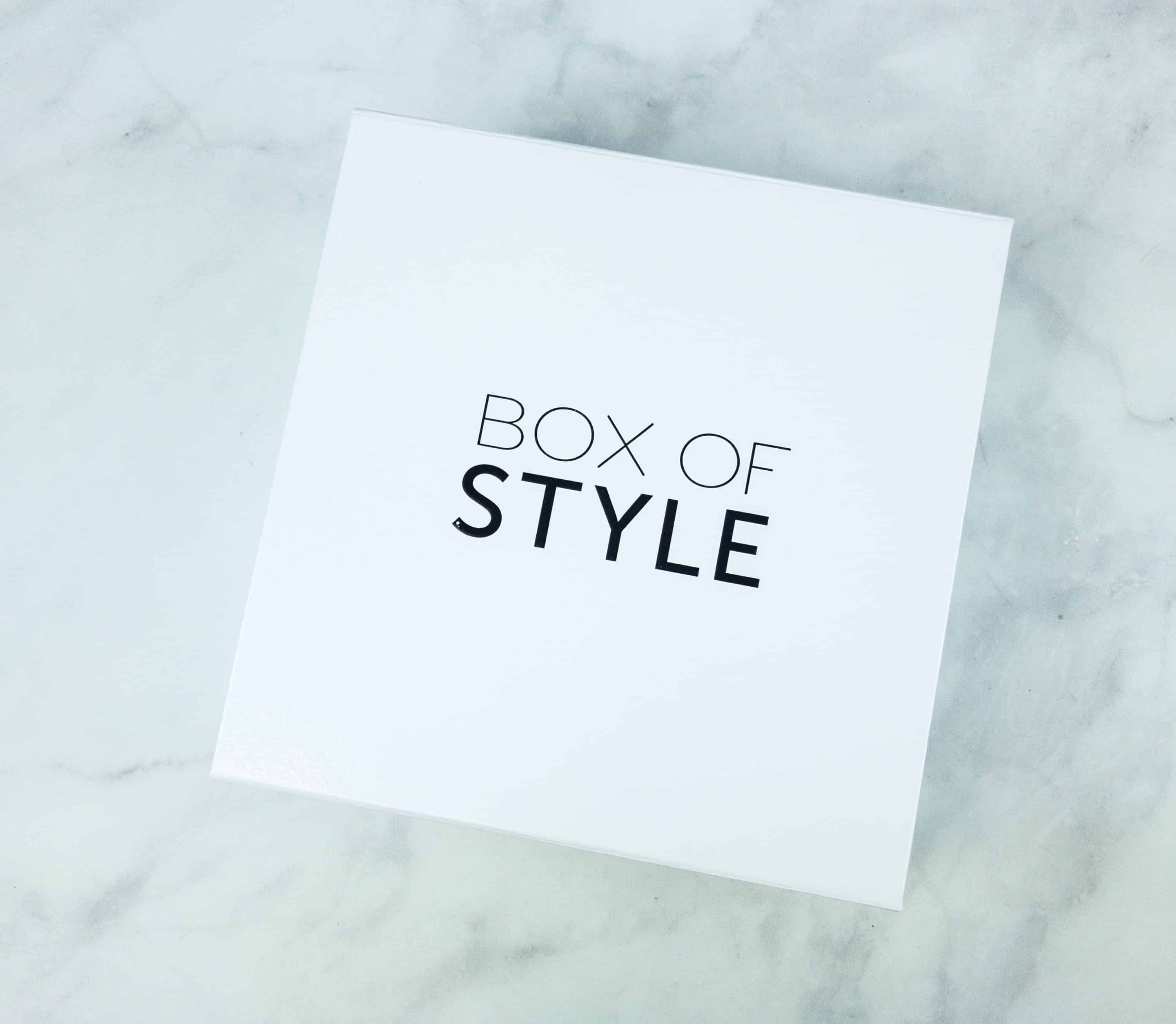 Box of Style by Rachel Zoe is a fashion, beauty, and lifestyle quarterly subscription box from Rachel Zoe.
Every box is like a limited edition box, with a focus on fashion and style.
DEAL: Save $25 on your first box! Use coupon code HELLOSUBSCRIPTION25
Each box comes with this mini mag.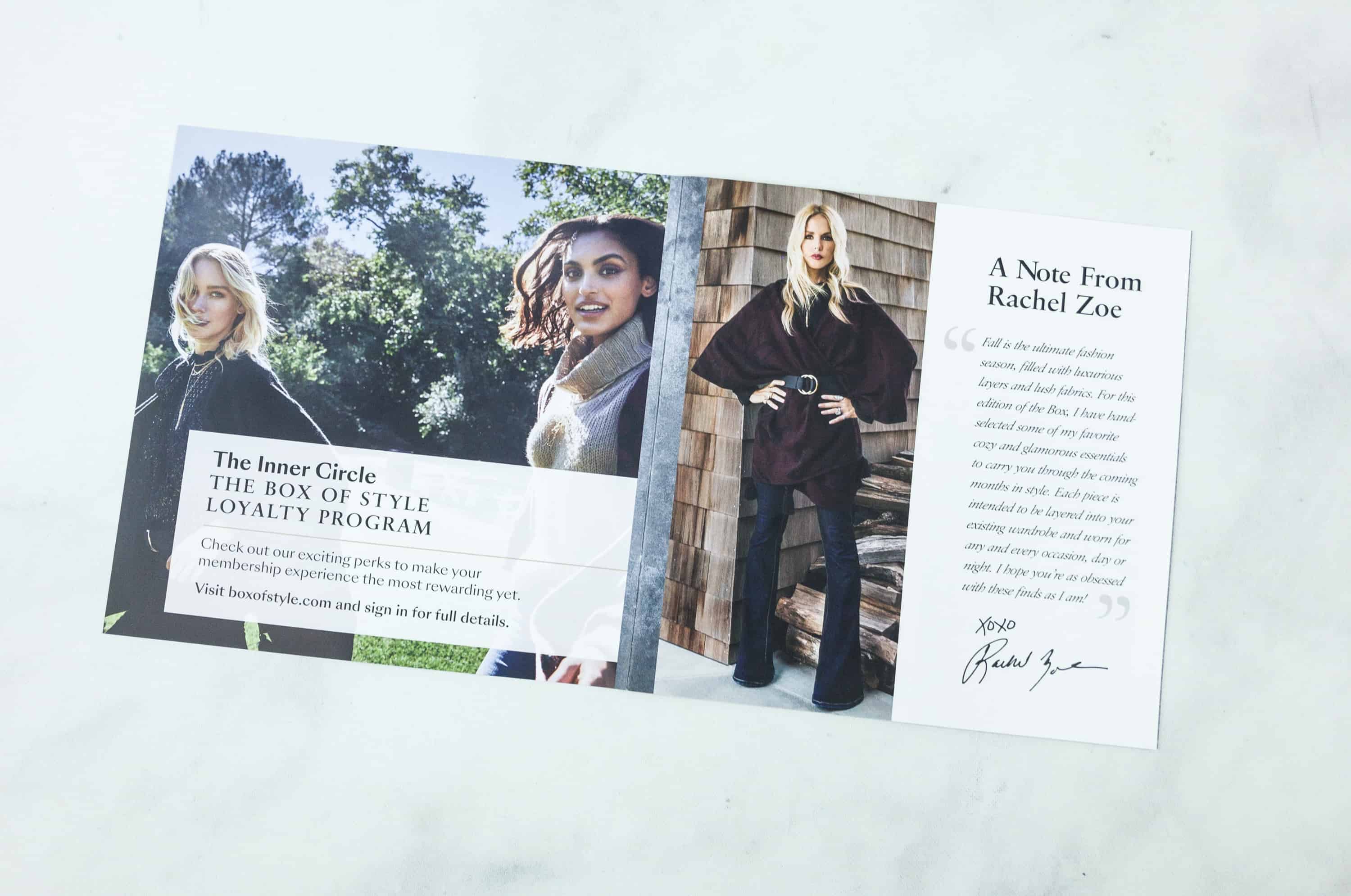 Here's a note from Rachel Zoe.
The mini-mag comes with the item list plus a short description of each item.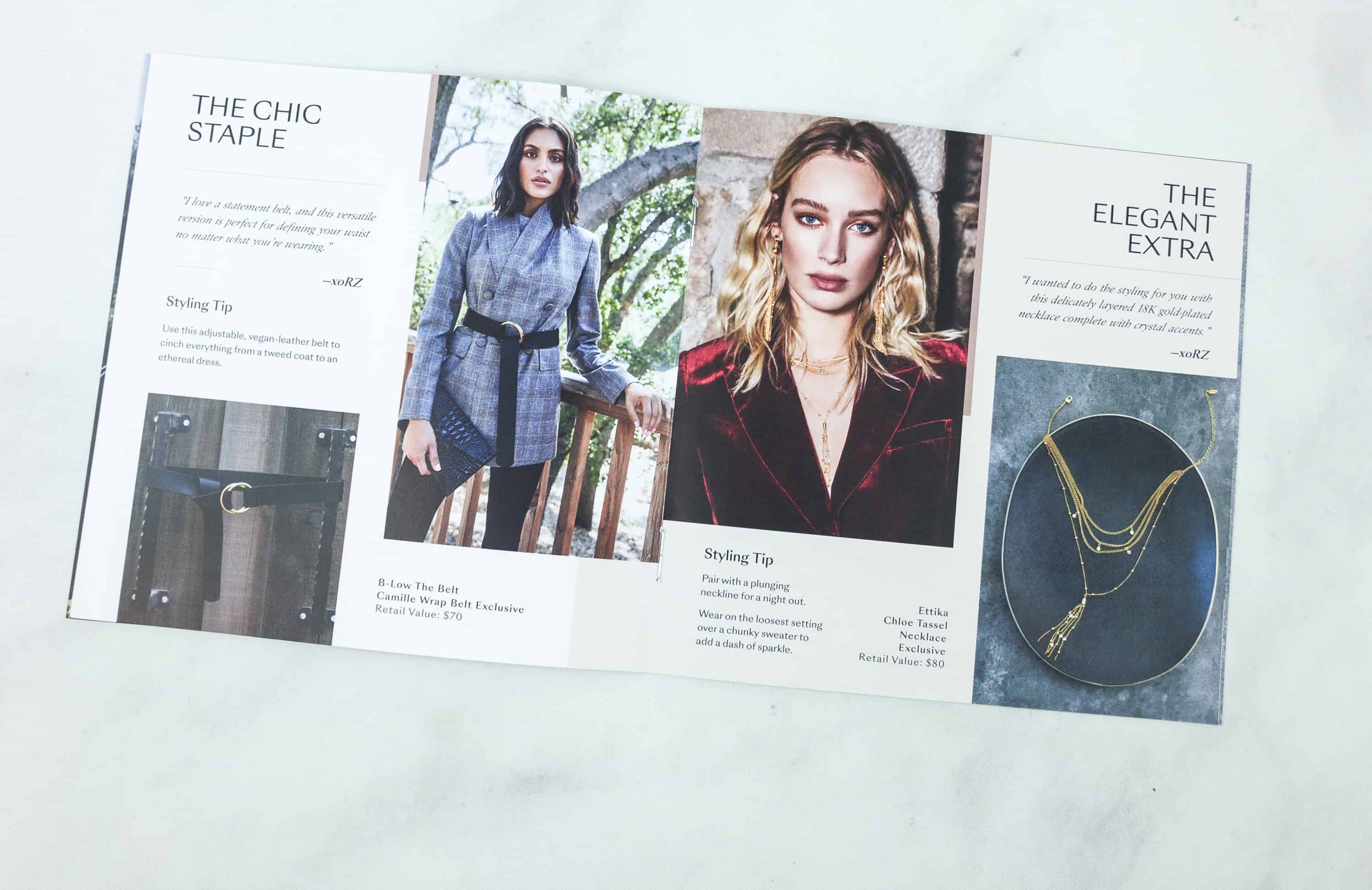 It even includes styling tips!
They encourage subscribers to share photos of the box using #BoxofStyle.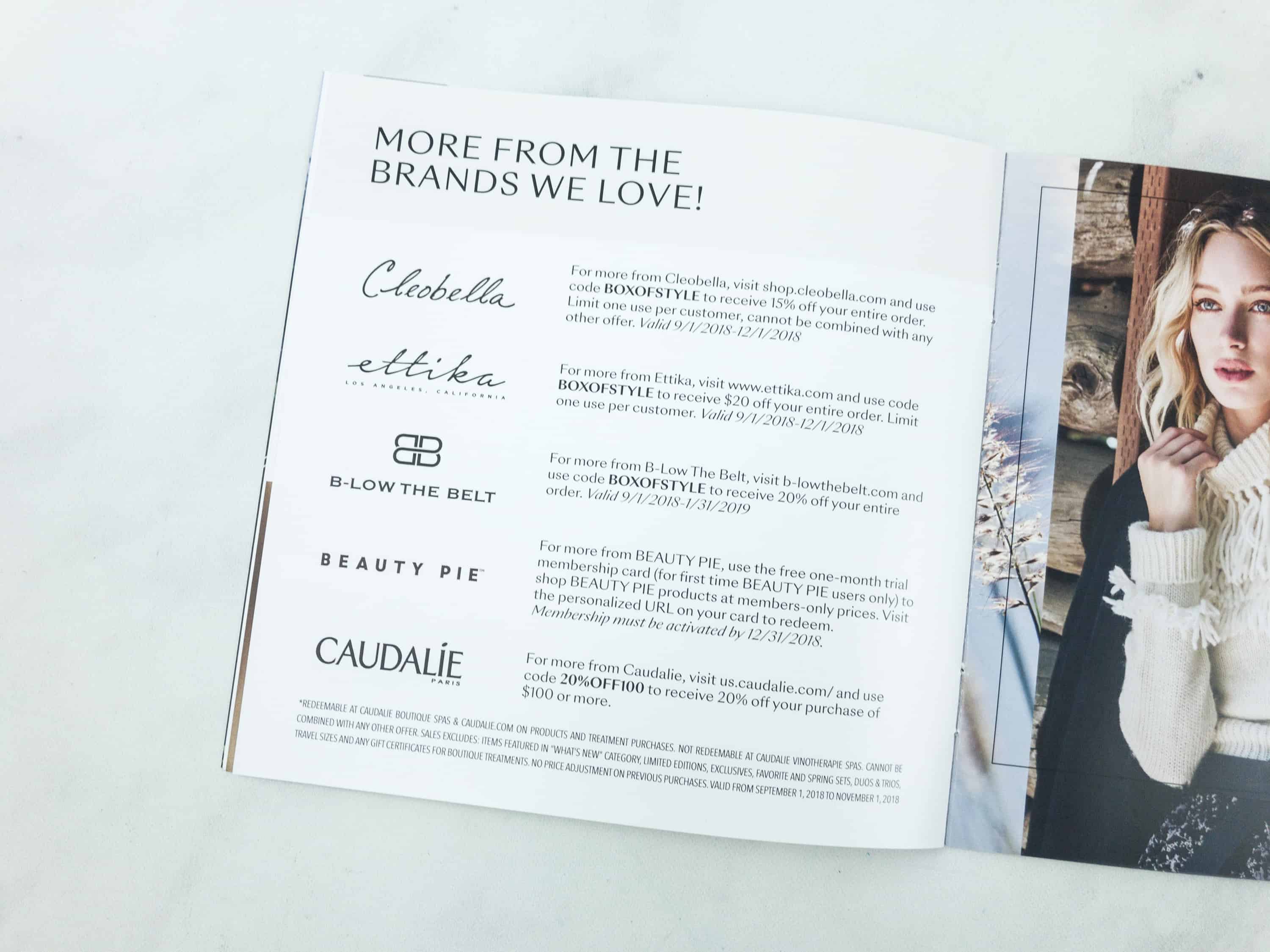 This box features brands like Cleobella, Ettika, B-low the Belt, Beauty Pie, and Caudalie. Talk about high-end products!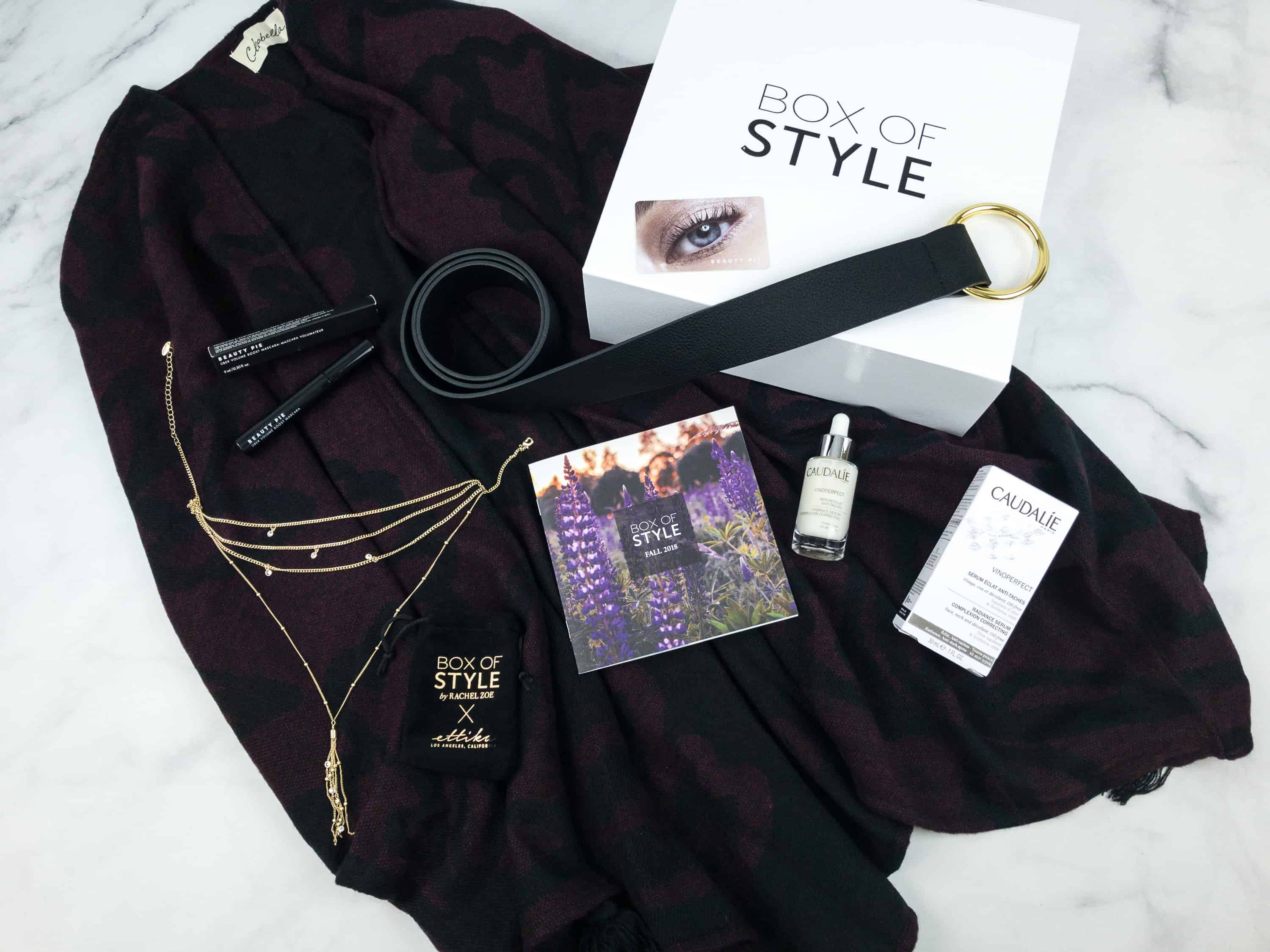 Here's everything in the box!
Everything is neatly wrapped up in black tissue paper with sticker logo of Box of Style.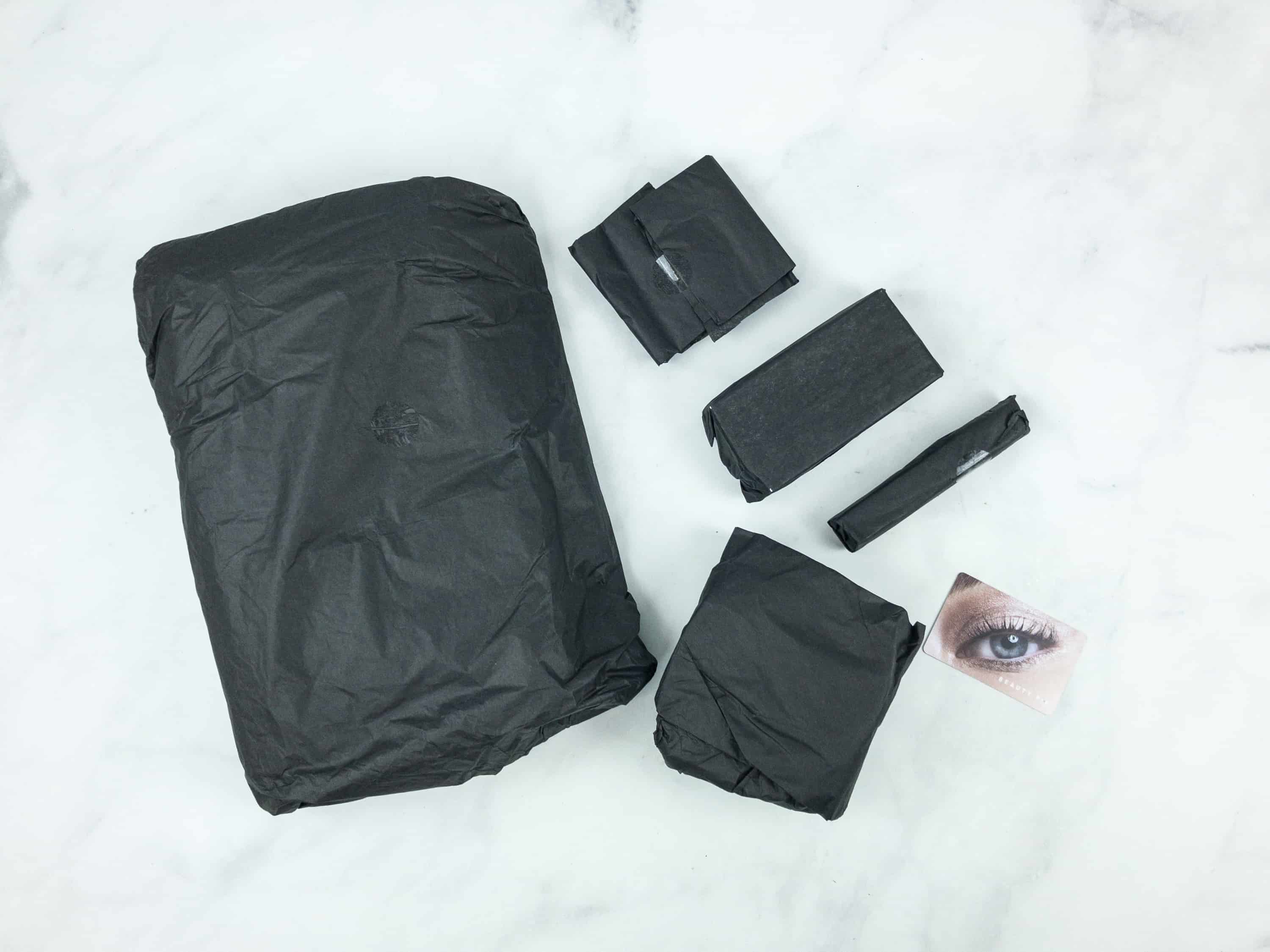 Everything is individually wrapped!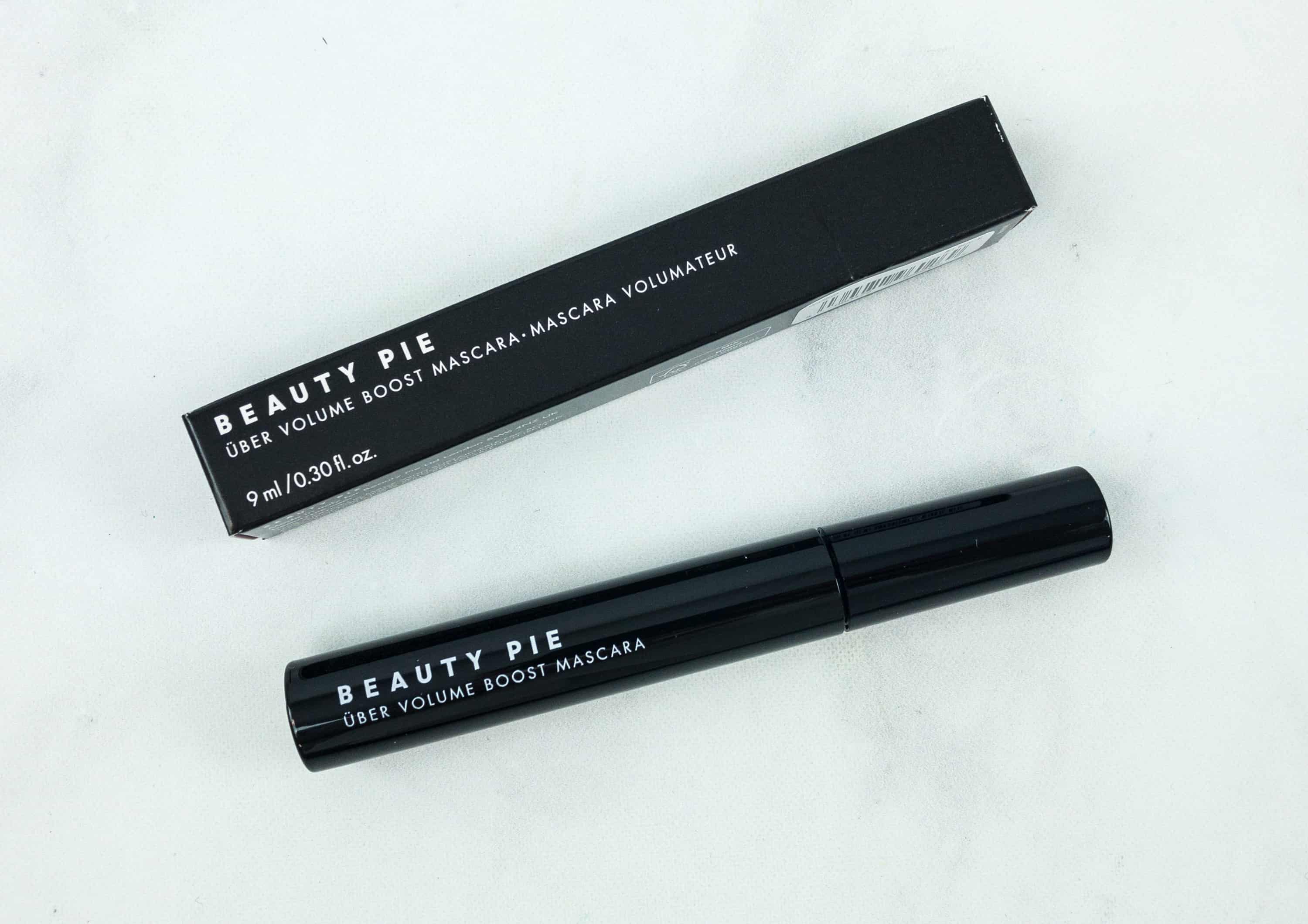 Beauty Pie Über Volume Boost Mascara ($24) This volumizing mascara lengthens and thickens lashes because it is infused with customized collagen tri-peptides that give our gorgeous lashes a boost.
It has a triple action brush that circles, coats, and thickens. It will give us an effortless, thicker and fuller looking lashes. The brush lifts and separates effectively.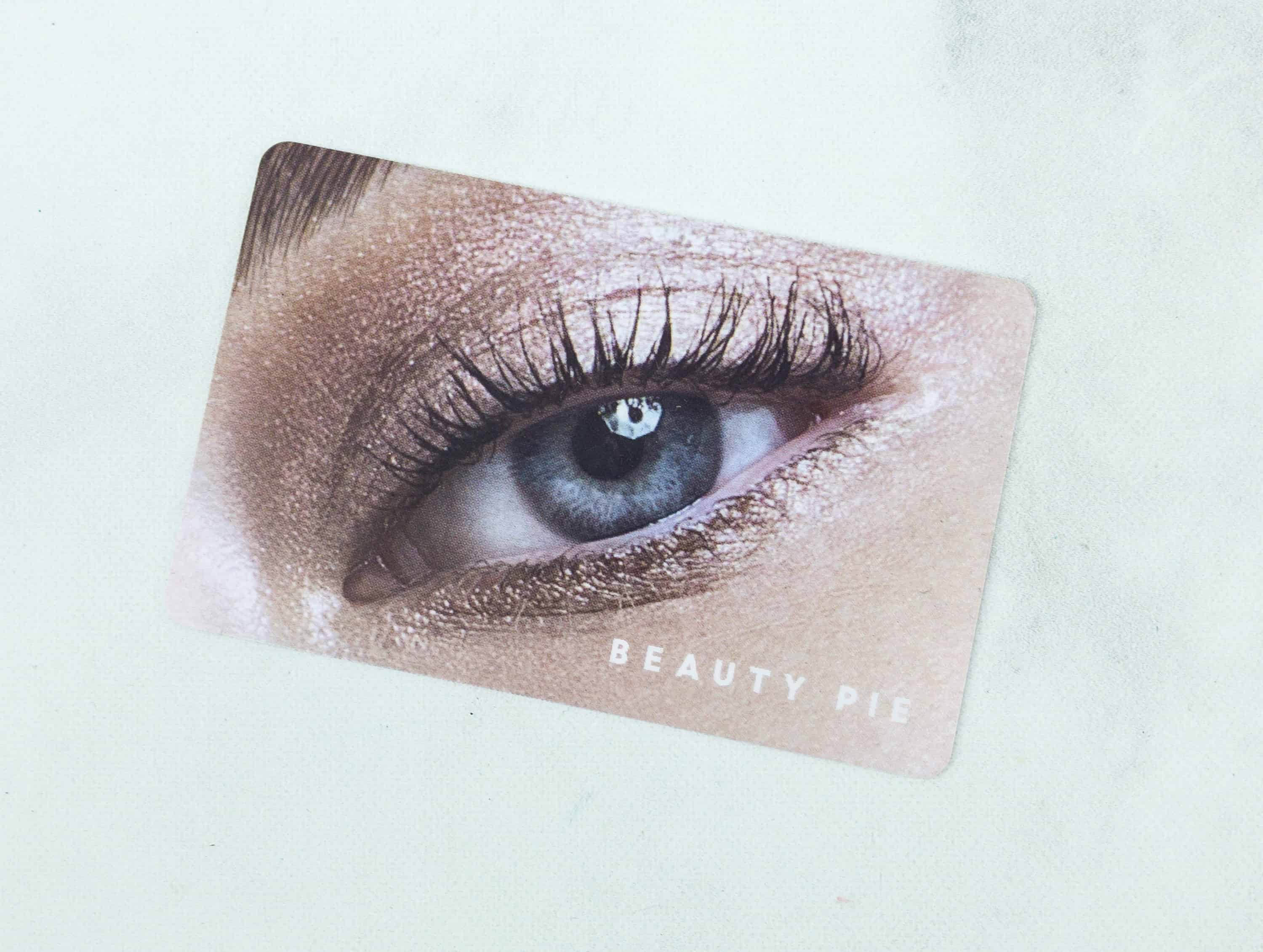 Beauty Pie is showin' off these gorgeous eyes with long flirty lashes in this membership card.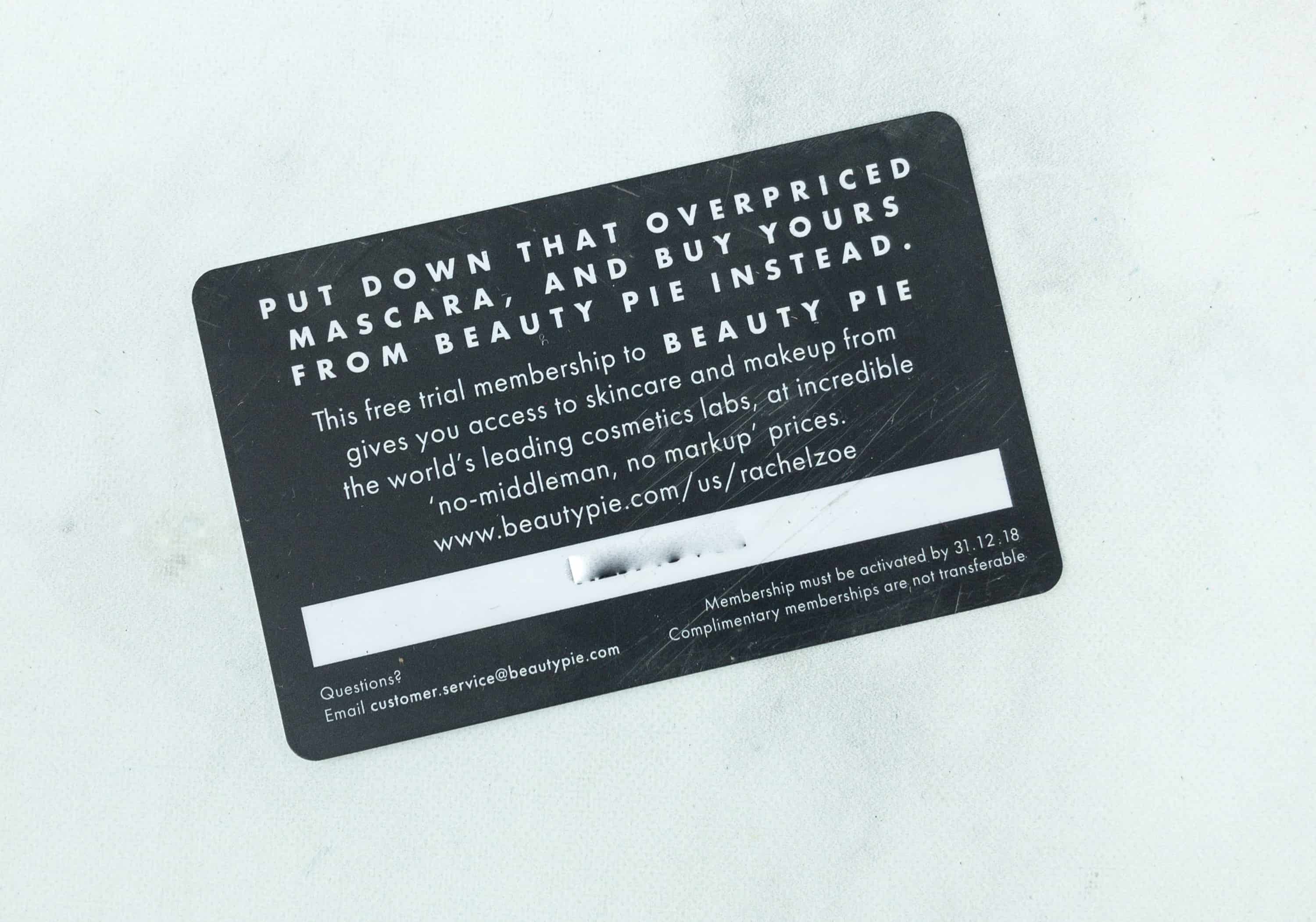 They gave us a complimentary trial membership! Beauty Pie works a little differently than other beauty brands – you pay a monthly $10 membership fee for access to their own-label products, which cut out all the costs associated with traditional retail.
Cleobella Sevigny Capelet – A draped knitwear is a trend that I didn't know I needed. It's hip and never goes out of style. It goes with everything from denim to trousers and even evening wear.  This was designed exclusively for Box of Style members and subscribers were able to select this color or a black one.
The shoulder to hem measures 34″ and width of 48″. It's 100% acrylic and recommended for hand wash only.
It can also be reversed to offer range and versatility to your wardrobe.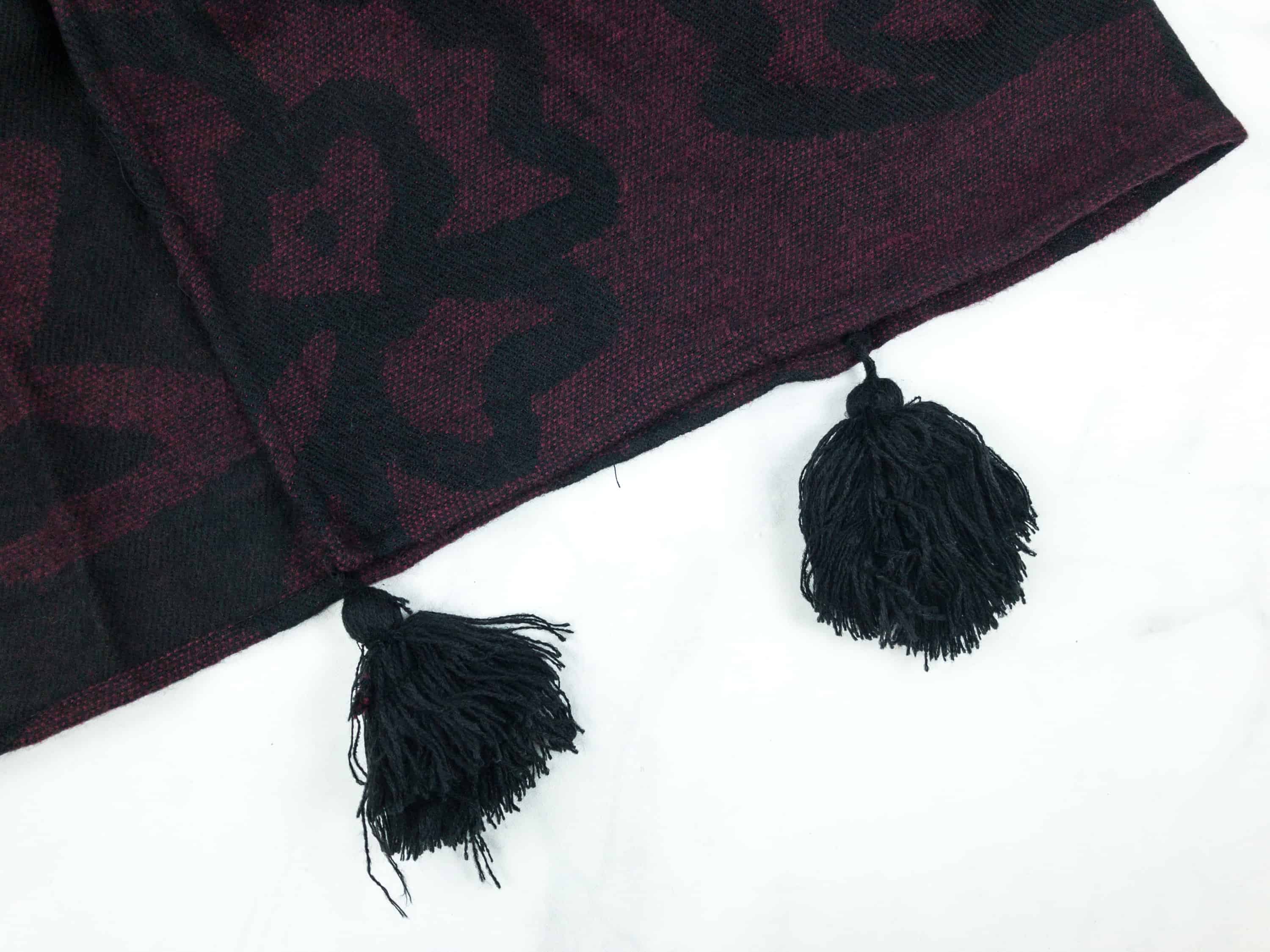 It has four tassels at each end to mark the end on the drapes.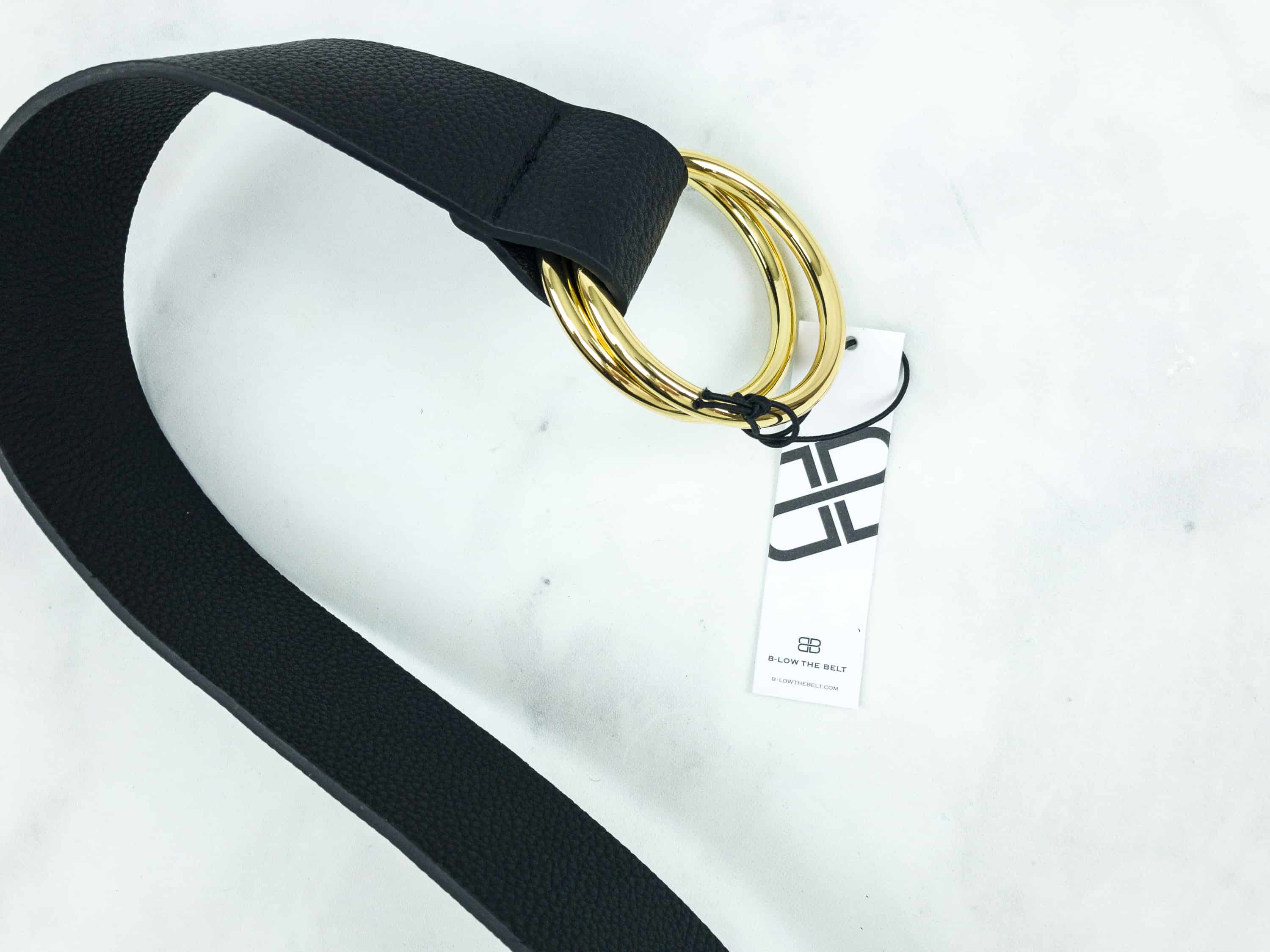 B-Low The Belt Camille Wrap Belt ($70) This belt can be used to define your waist shape on any ensemble you choose and was available in two sizes: S/M (47″ long) or L/XL (55″ long).
It's made with vegan leather with metal yellow gold rings.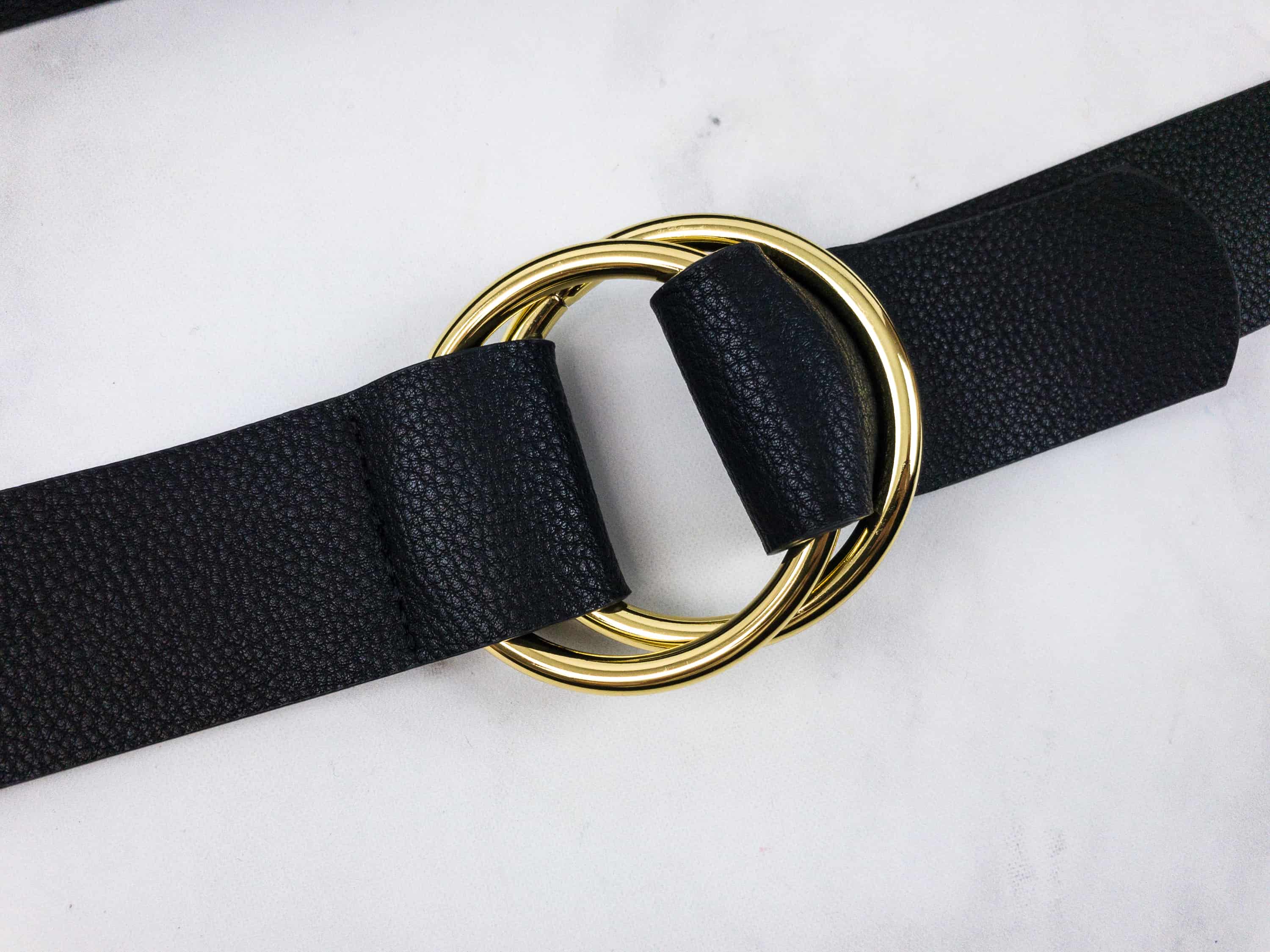 It is as classy and sophisticated as the rest of the items in this box. It can be attached easily so it's practical and versatile to use. You can wear it as a waist or hip belt.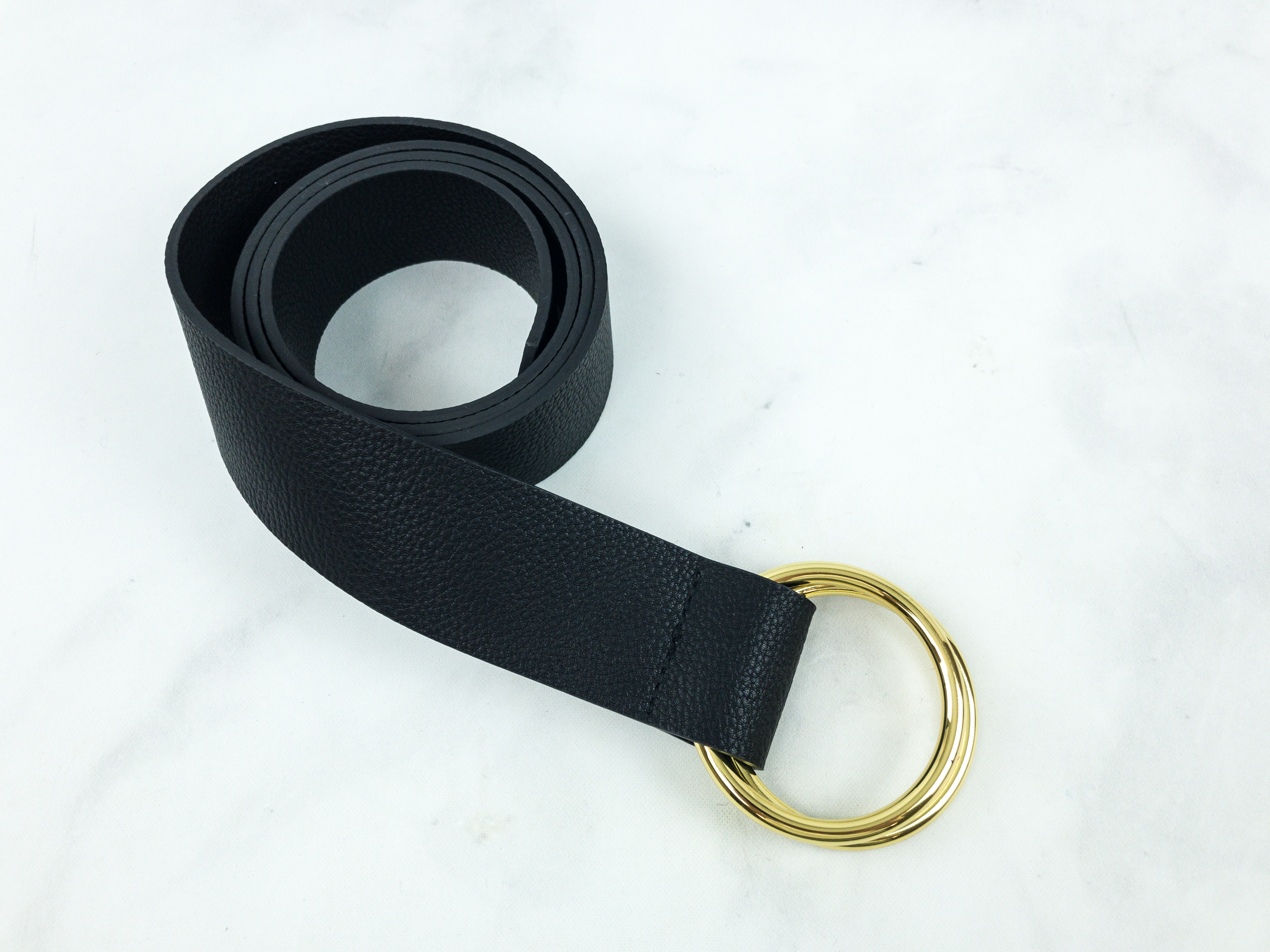 It is simple but also a statement piece and can hold its own when worn. It is very reliable to put excitement in your wardrobe and perfect for cinching up the kimono and providing a different look.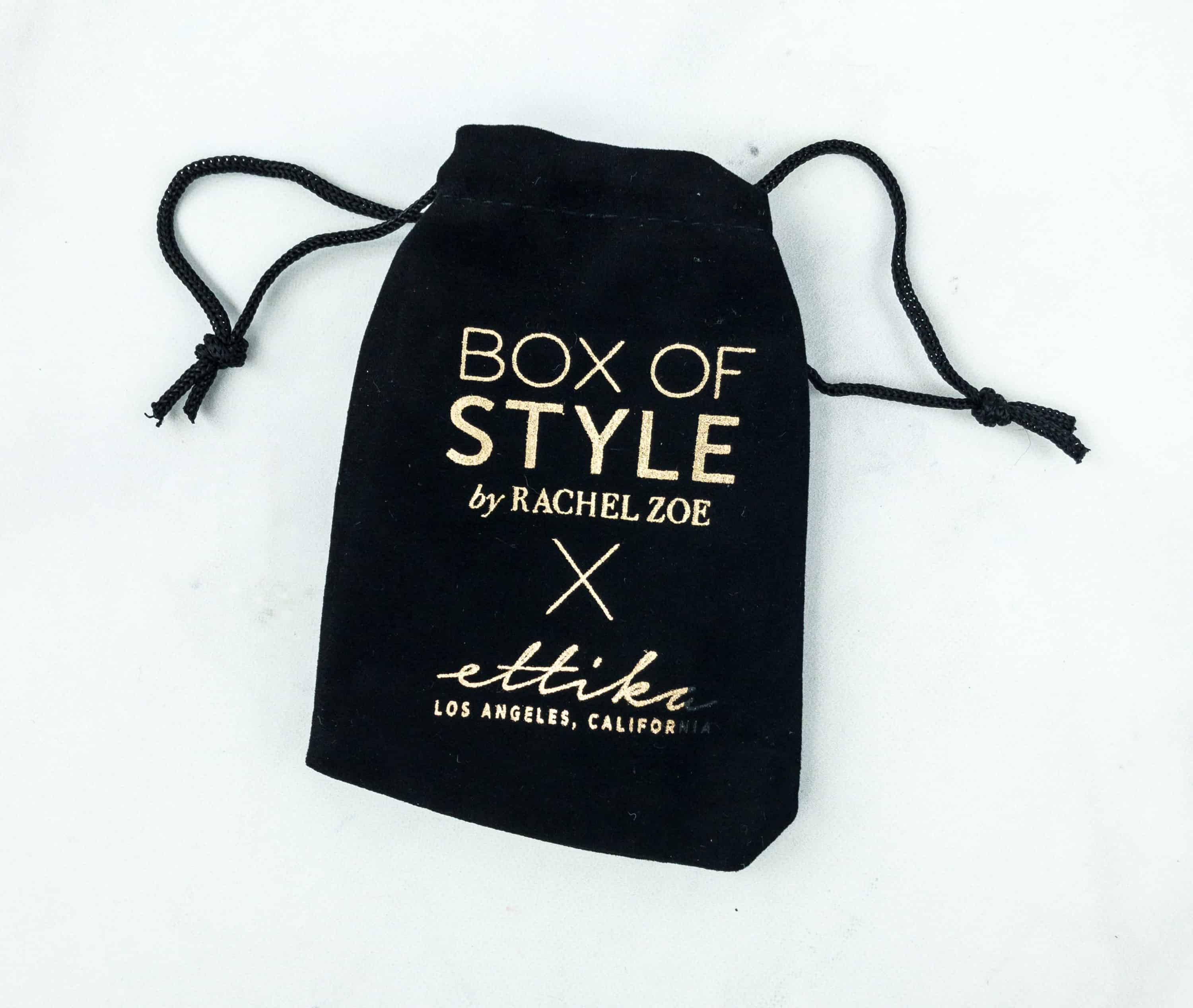 Ettika Chloe Tassel Necklace Exclusive ($80) Ettika jewelry pieces are always inspired by the sun and sand and glamour of Los Angeles.  With crystal sparkle accents, this piece is 18k gold-plated.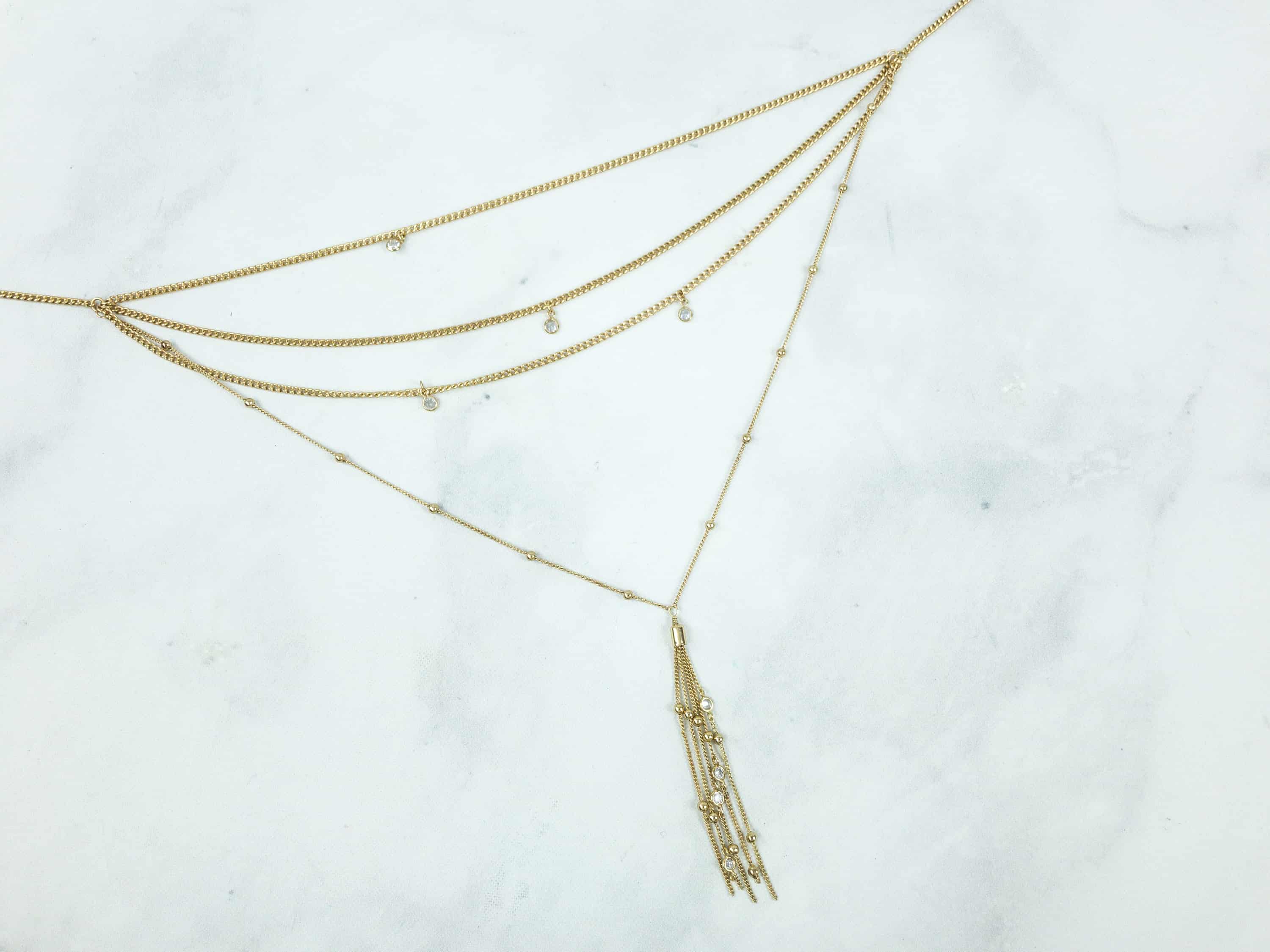 The brand loves to layer thin necklaces. It's like you are wearing 4 necklaces in 1 but it's not heavy on the neck. 
Ettika jewelry are always handmade to order so this was designed exclusively for the box.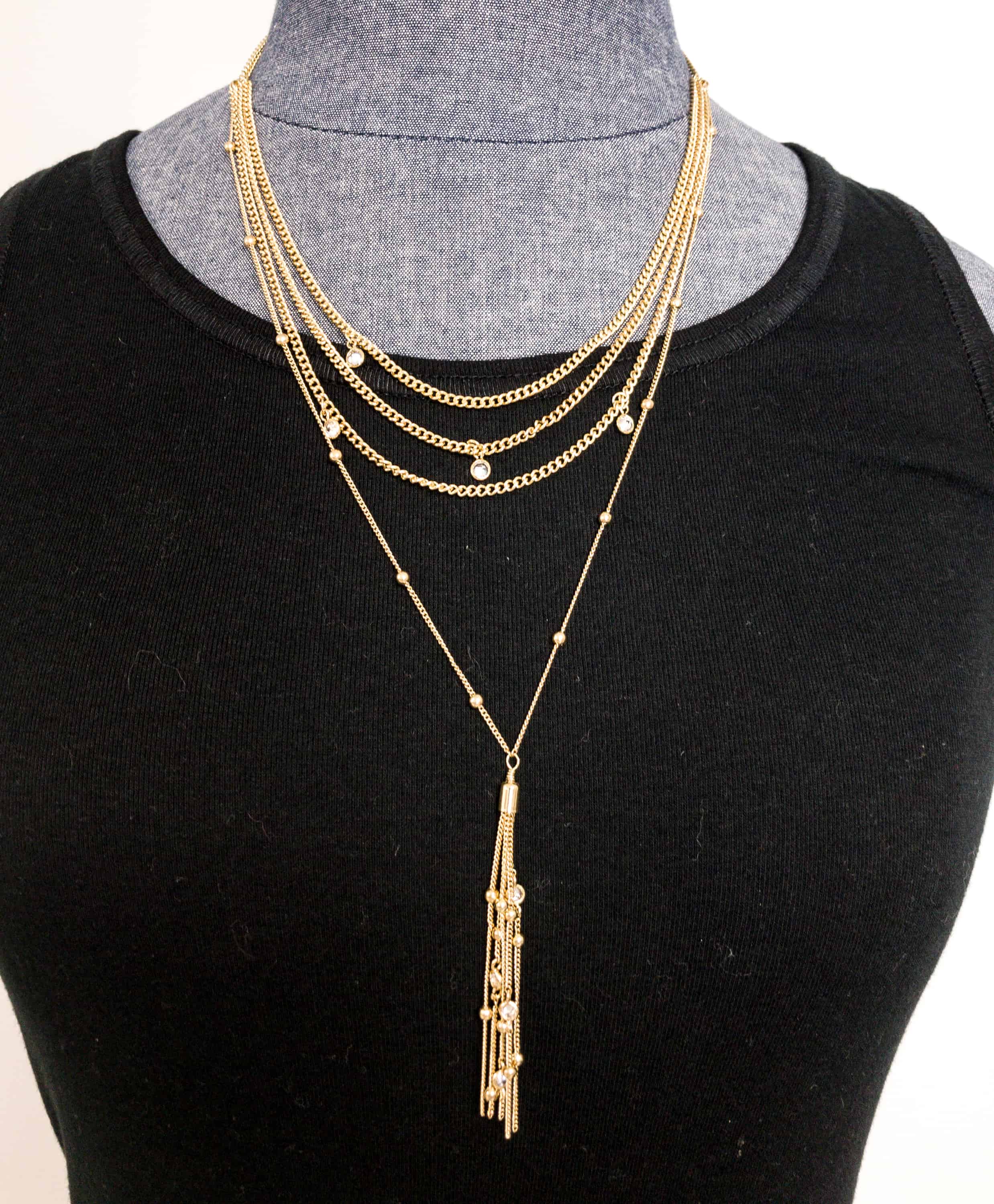 It's a chic statement piece that adds coolness to any ensemble. Pair it with any plain shirt and it'll definitely stand out.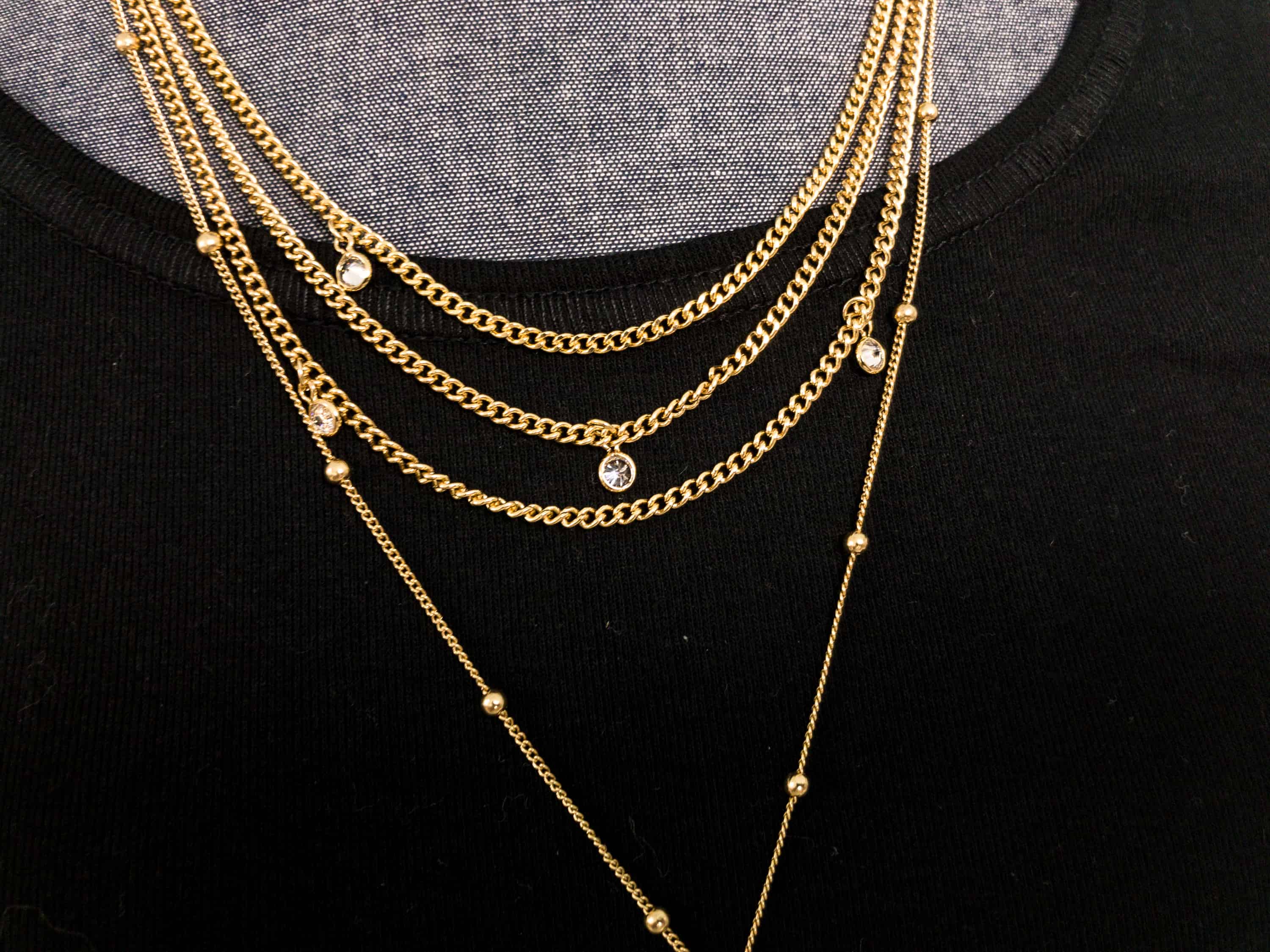 I love the different layers of chains and detailing with the stones make this necklace special.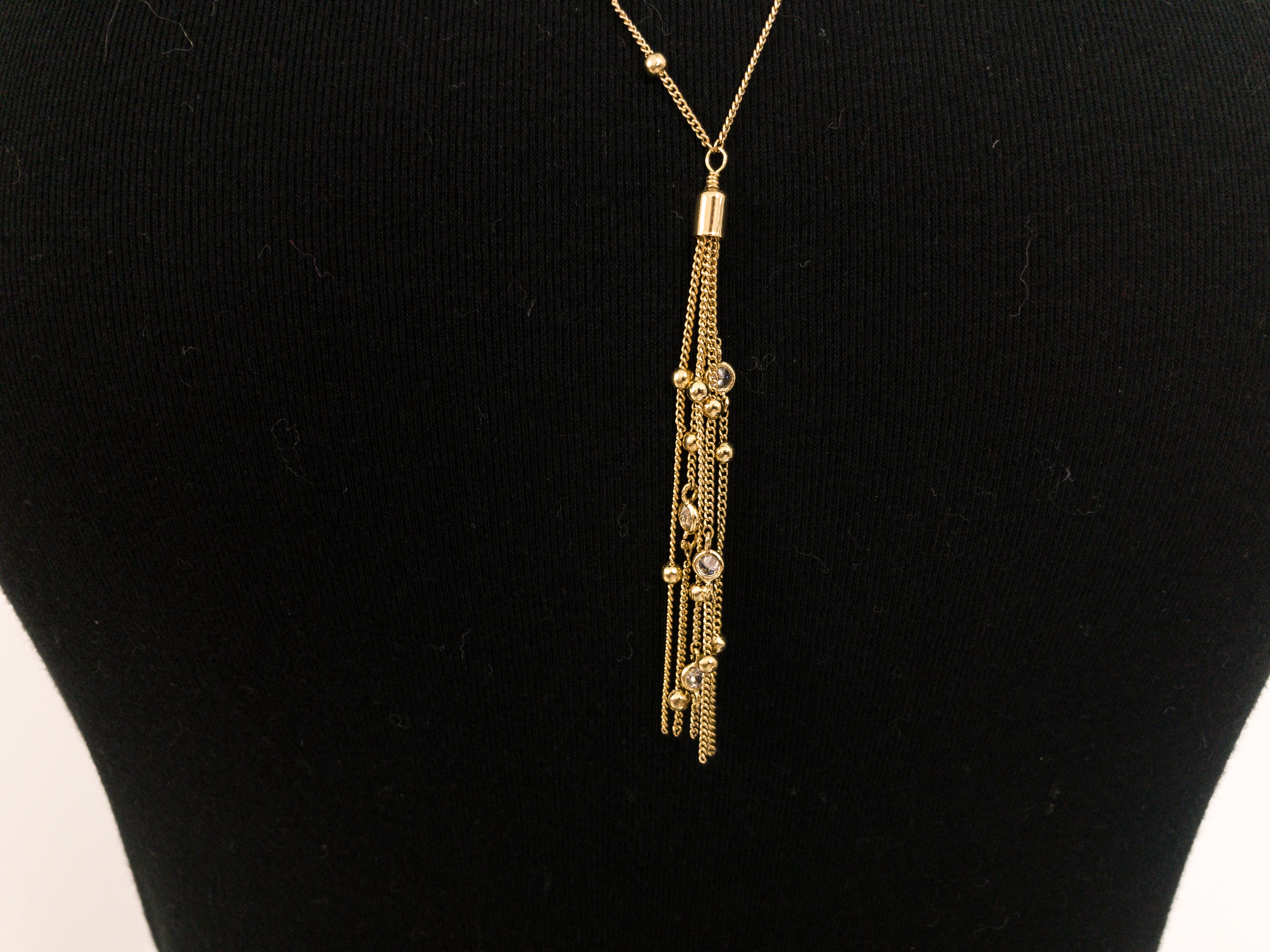 The stones and the gold beads even extend on the tassel end of the necklace to express a cohesive one unit design.
Caudalie Vinoperfect Radiance Serum ($79) It's a radiance serum perfect for post-summer skincare routine for all skin types. The formula is packed with grapevine sap, which helps treat dark spots. It doesn't clog pores and it is oil-free, so no worries on having breakouts!  It's a perfect high value treat with a great scent.
The ensemble with the luxurious and beautiful capelet plus the belt and necklace reminds me of Rachel Zoe on her show, The Rachel Zoe Project. I imagine anyone who is going to wear this whole look will have an instantly chill, chic vibe that is ready to take on the world, oozing with style without sacrificing comfort. Of course, the skin should also live up to the awesomeness of the outfit. With Caudalie serum and Beauty Pie Mascara, we are ready to flaunt our radiant skin and bat our eyelashes with confidence. This box is a hit with products worth $481!
What was your favorite item in the Winter Box of Style?