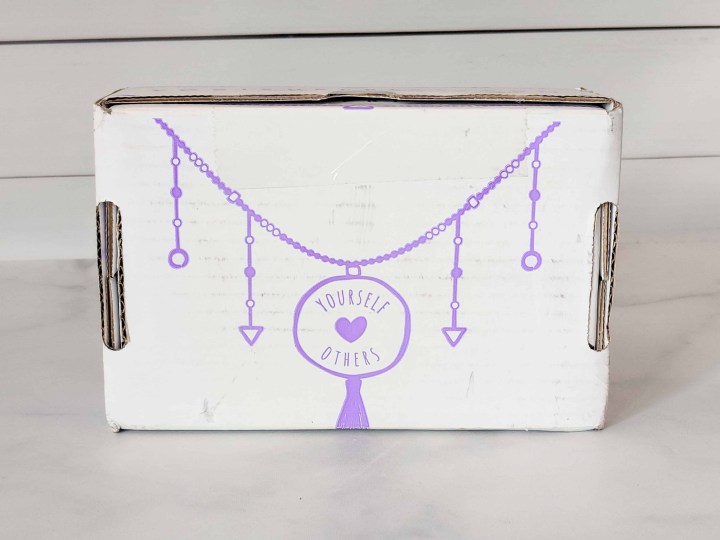 Yogi Surprise, in addition to its regular monthly lifestyle box, has a jewelry only subscription box. Every month you'll get handmade yoga-inspired jewelry pieces and 1 other item.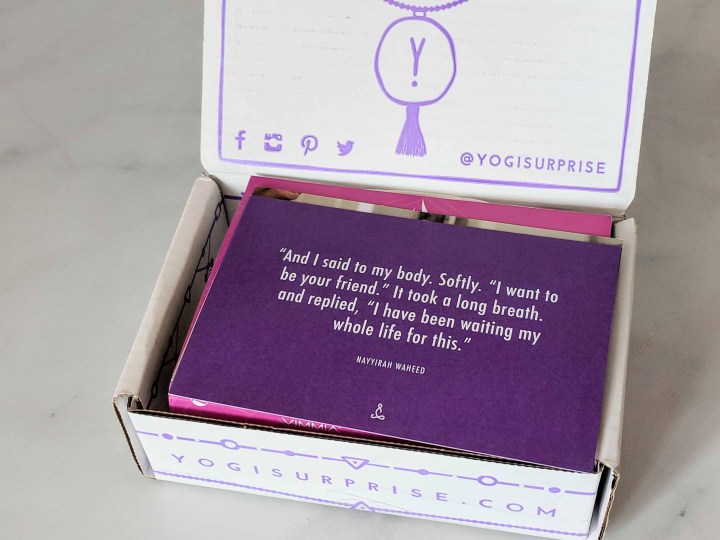 DEAL: Get 25% off your first box! Use coupon code HELLO25.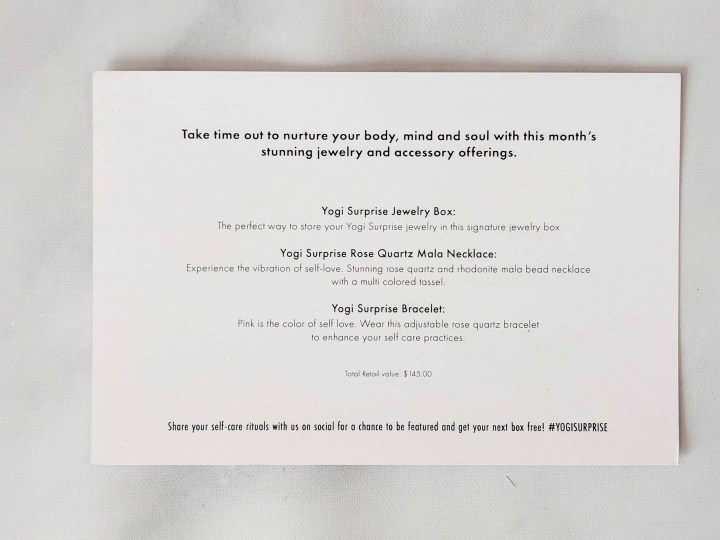 This month's items will help us to take time to nurture our body, mind, and soul.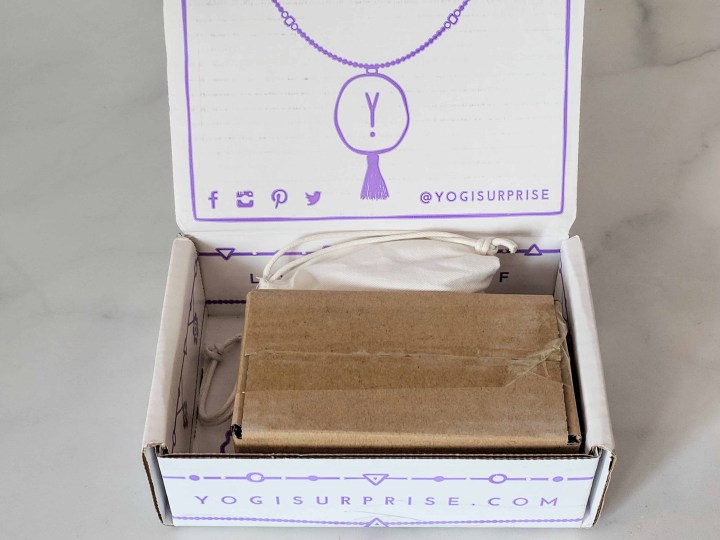 I was intrigued by this wooden box, but first the jewelry!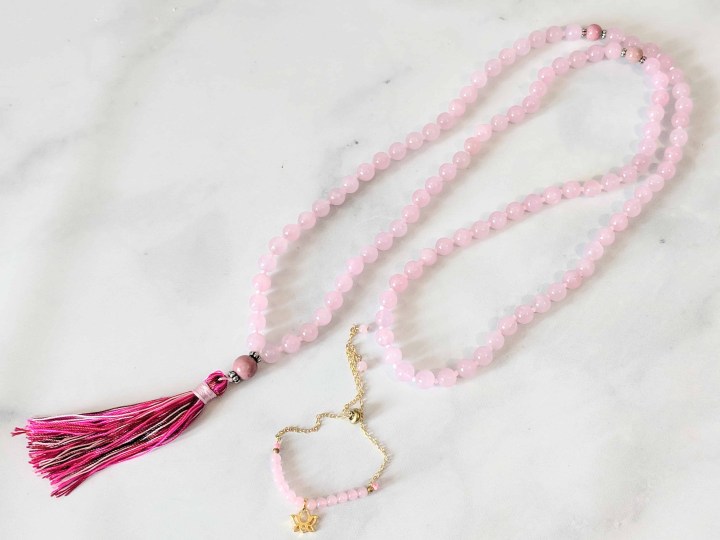 Thie month was all about Rose Quartz, a stone that vibrates with the Heart Chakra and is the stone of self-love.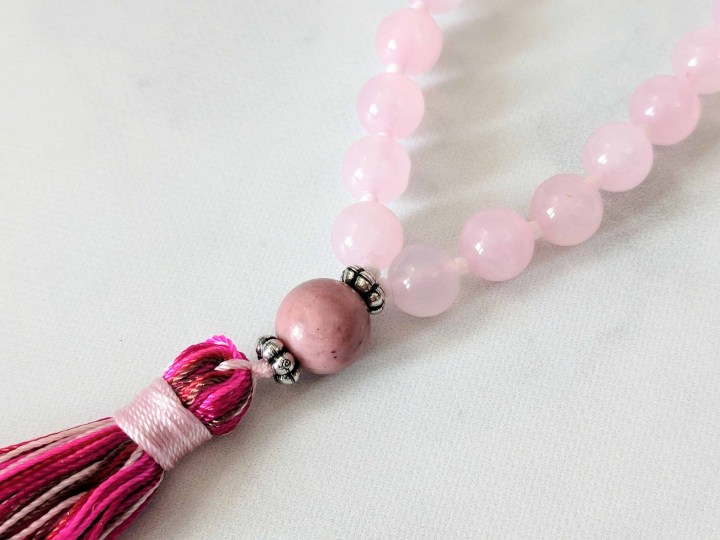 Yogi Surprise Rose Quartz Mala Necklace. This mala is mainly about the Rose Quartz, but it has some Rhodonite bead accent. Rhodonite is a stone that helps in healing relationships. With all the Rose Quartz surrounding it, it's a mala perfect to heal the relationship with our own self!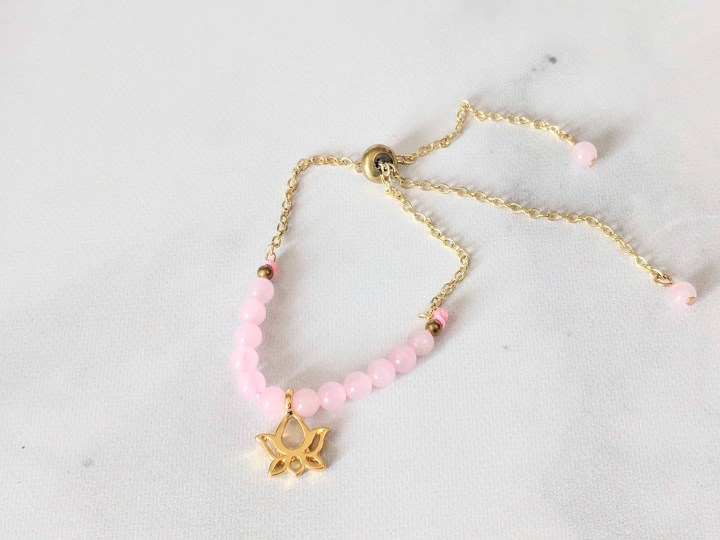 Yogi Surprise Bracelet. More Rose Quartz in an adjustable bracelet, with golden accent. The Lotus charm is a cute accent, a delicate reminder to expand our soul and spirit.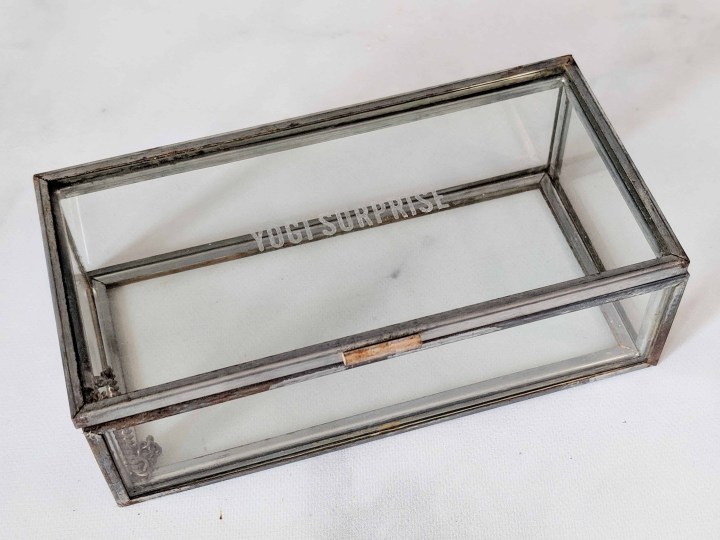 Yogi Surprise Jewelry Box. Carefully wrapped in paper tissue and the cardboard box, this glass box is perfect to showcase your mala, bracelet or any other item you fancy! The "Yogi Surprise" name is etched in the cover, but it's not overtaking the delicate look of the box. It has a chain to keep the cover at the right angle, and the corners are made of metal with signs of rust, making it look like an old treasure glass box!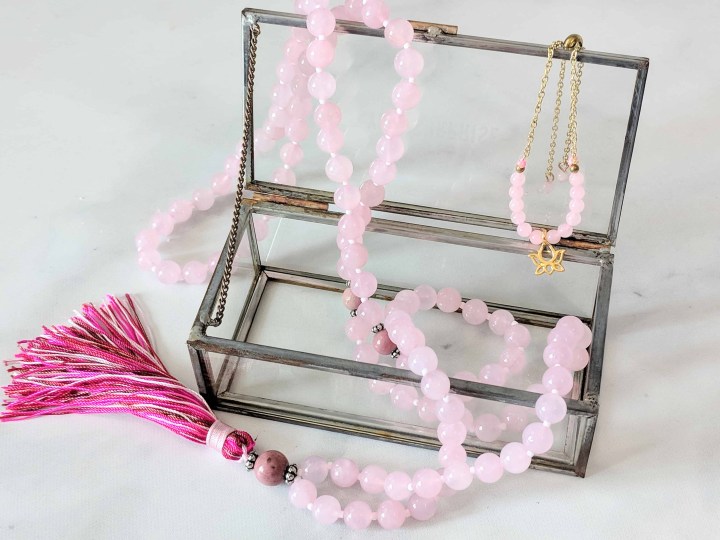 This month's Yogi Surprise Jewelry Box gave us an actual jewelry box! I was complaining in my lasts reviews that since they change their Dharma, they got rid of the treats, but I'm happy to get it replaced with something cute like this box! The mala is a lovely reminder to nurture our body, mind, and soul in this busy season!
What did you think of this month's Yogi Surprise Jewelry box?