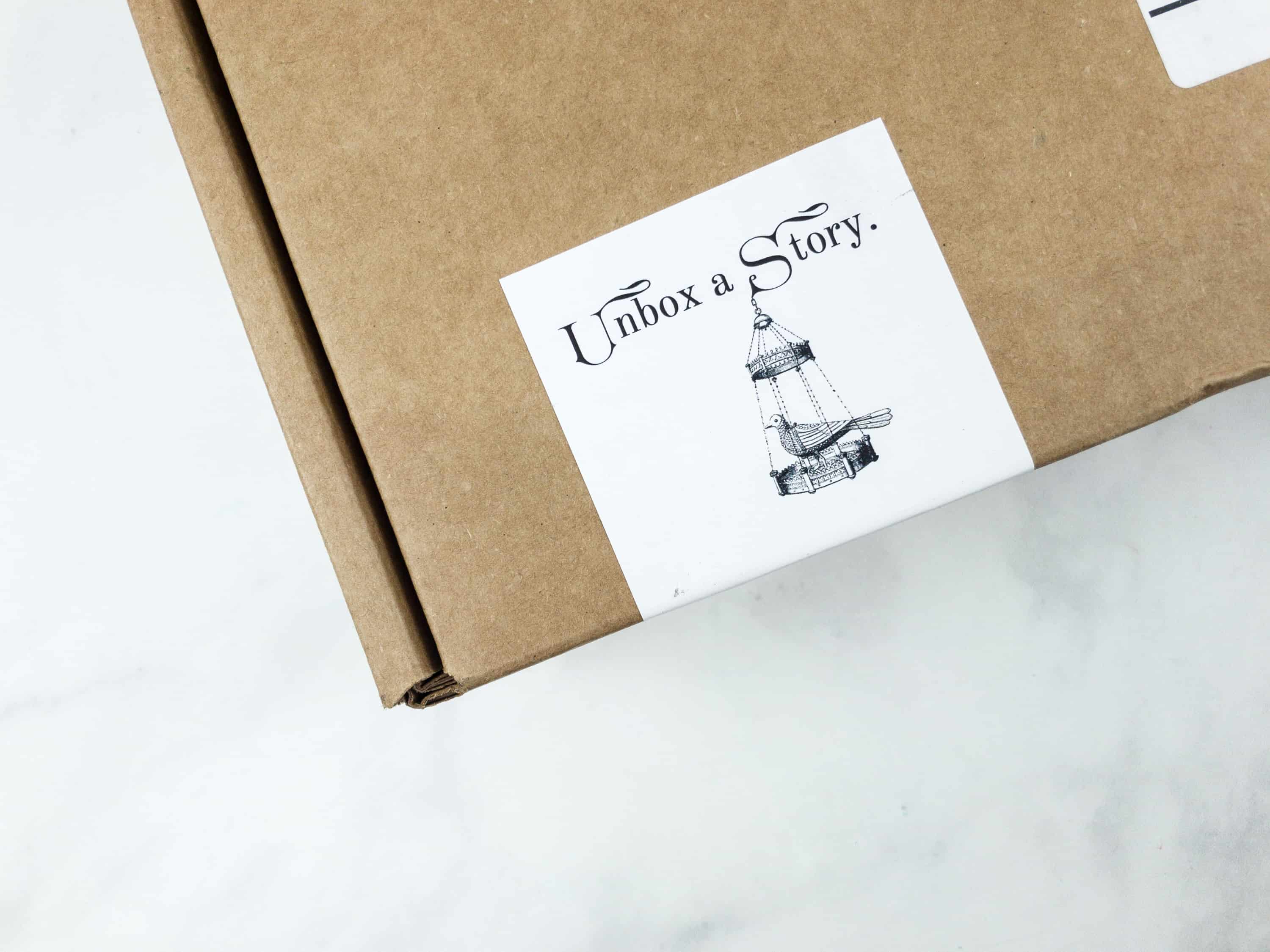 Wonderful Objects by Wonder and Company is a quarterly subscription box that focuses on storytelling and invites immersion in a fantastical world through hand-picked objects plus custom-designed story-making ephemera. For only $72.00 per quarter, you'll get a mystery box that includes wonderful objects like limited edition art, wearable treasures, scents, baubles, and a lot more!
This box is great at inspiring some daydreaming, as they always include the little touches that really bring the theme to life and make it so engaging and immersive.
DEAL: Save $10 on any plan with code HELLOWONDER10!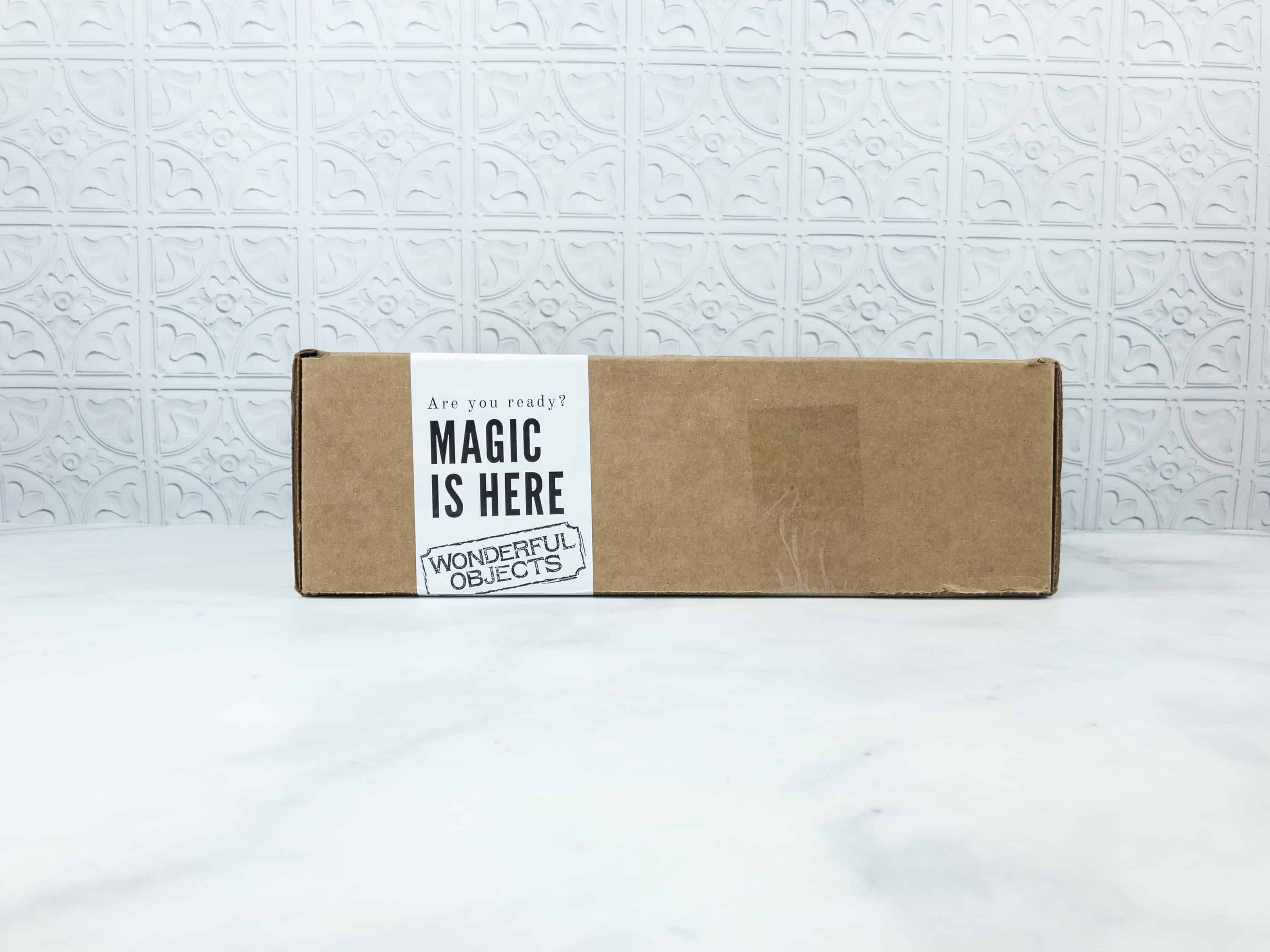 This is the Otherworldly Traveling Market Box!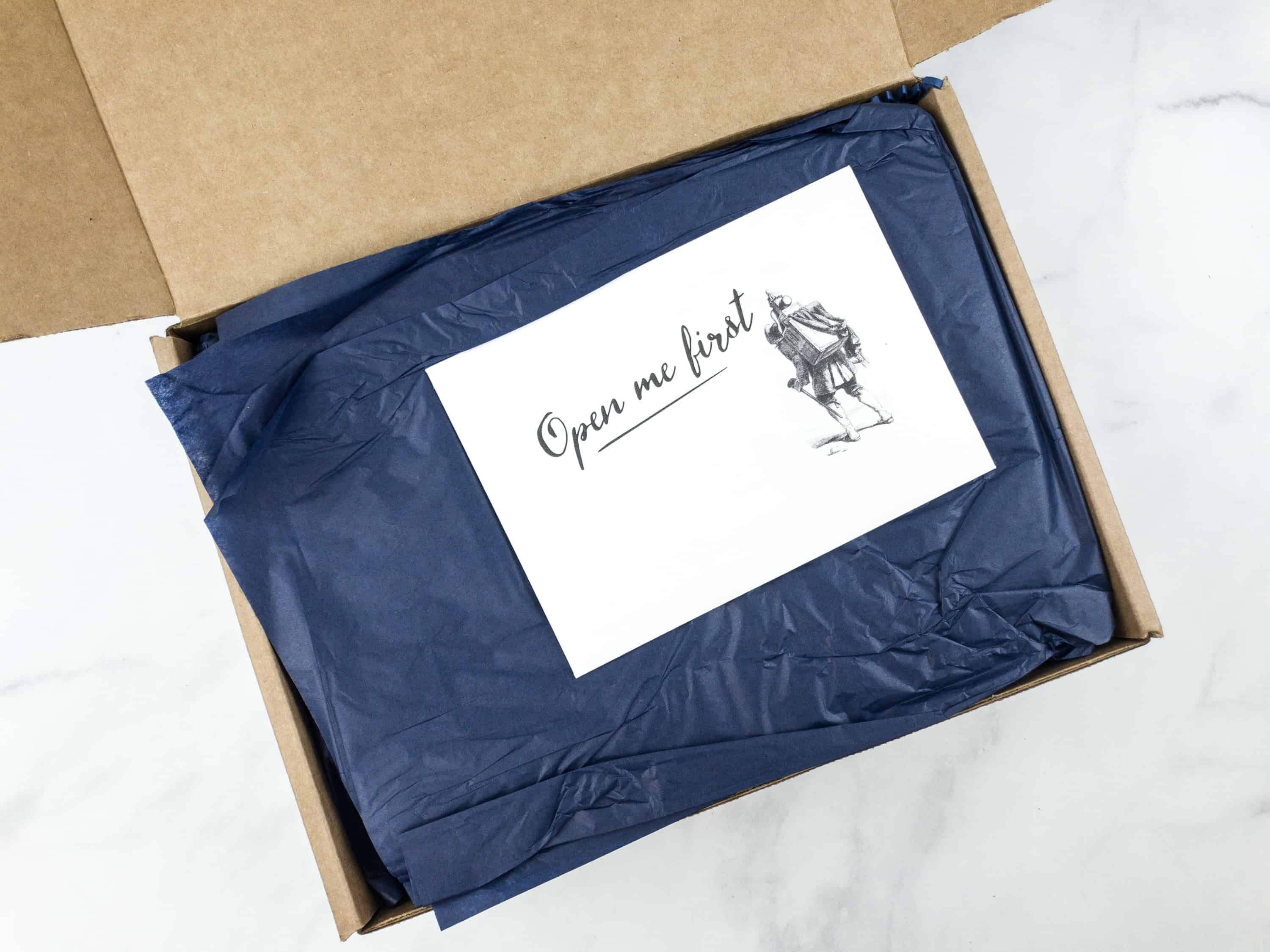 The items are wrapped by a tissue paper, accompanied by an elegant note to draw you into the fanciful world curated for you.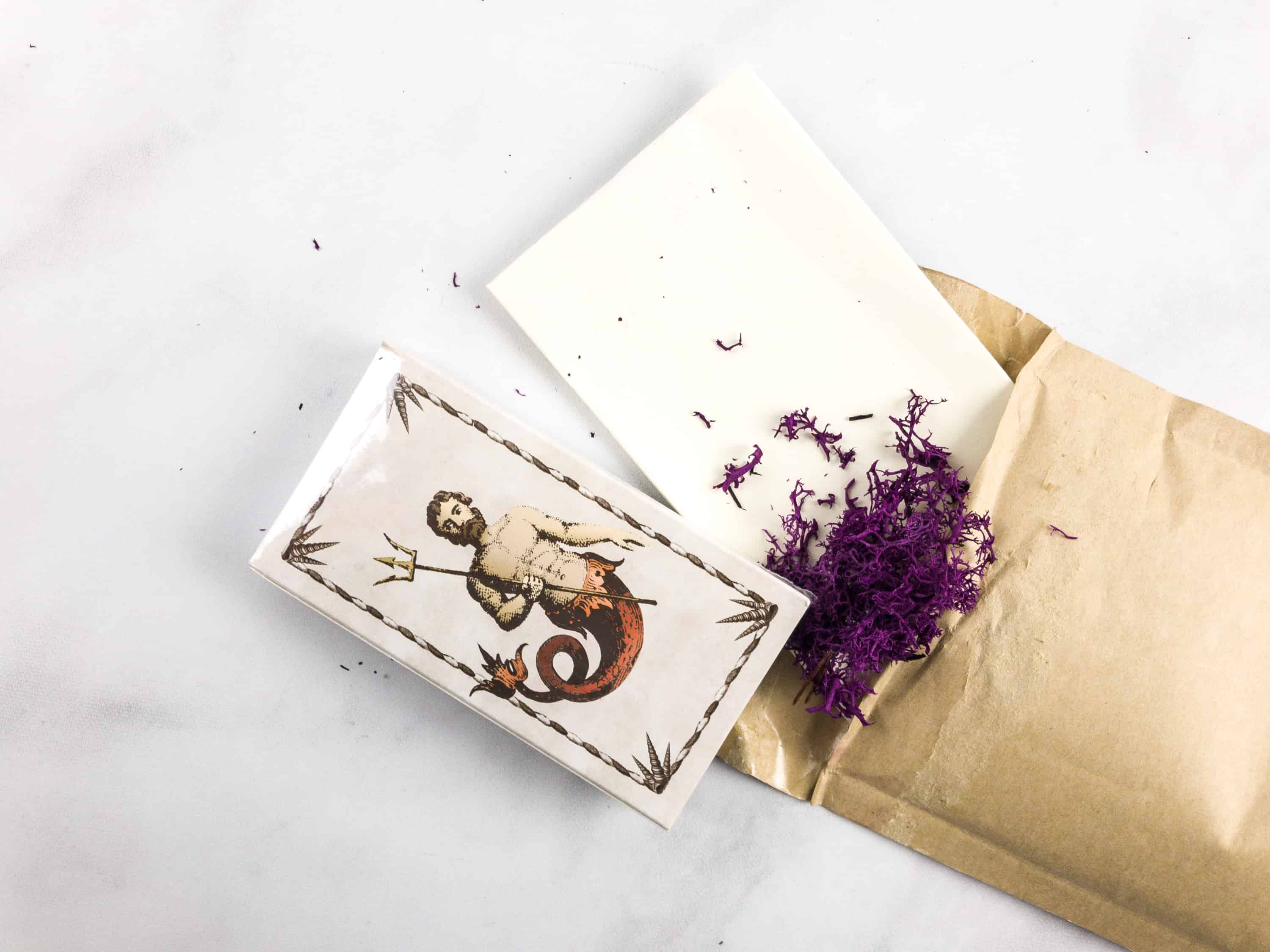 Before this big box arrived, we received the teaser in the mail.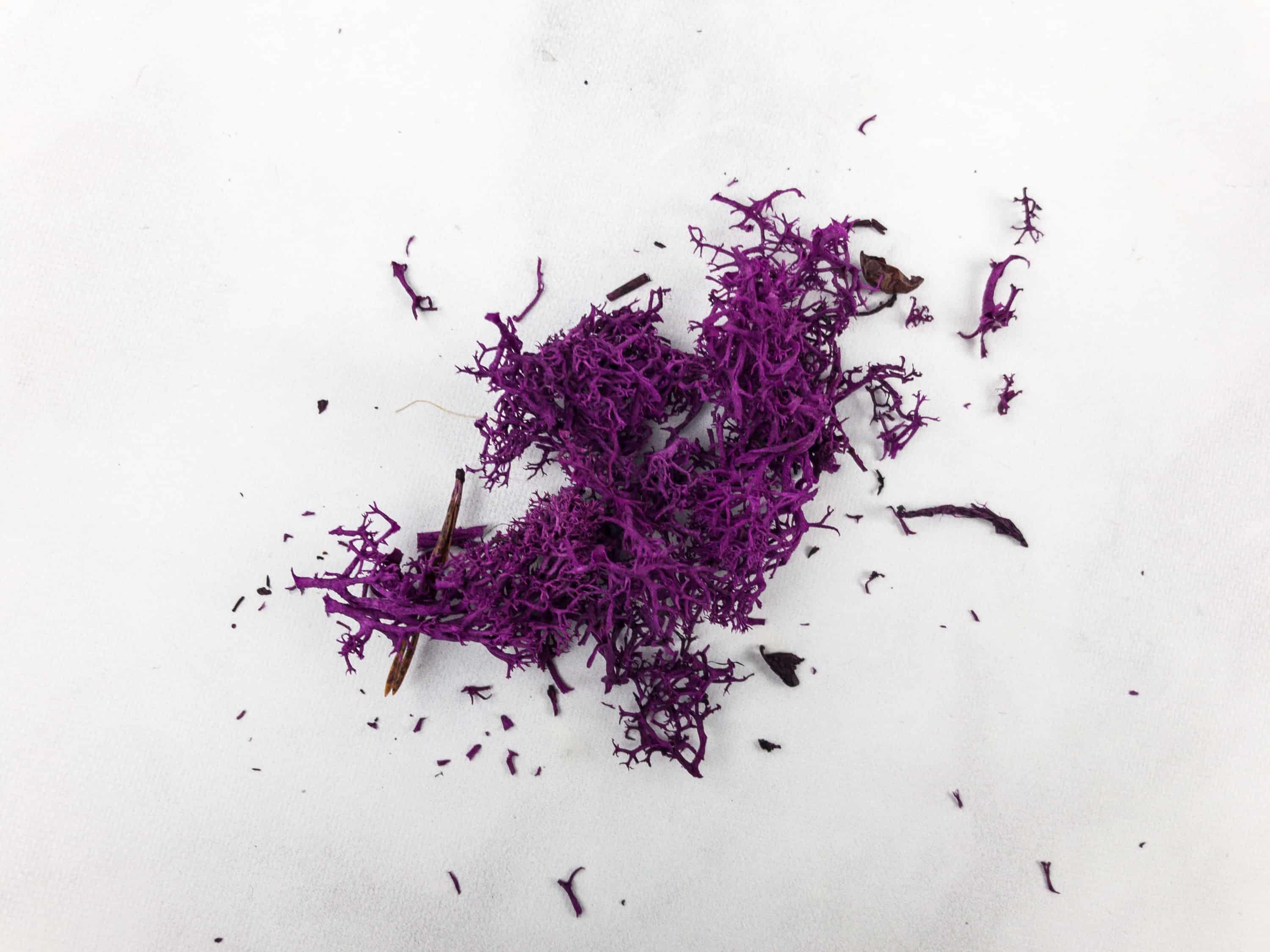 These are purple moss that came with the Neptune matches which certainly added a raw and natural feel to the package.  According to the flyer, we should follow the trails of the purple moss so that we could find the magical marketplace.
Only For Those It Is Meant — Follow The Purple Moss From The Shore
When we do find the magical marketplace, this flyer or coupon card can be useful!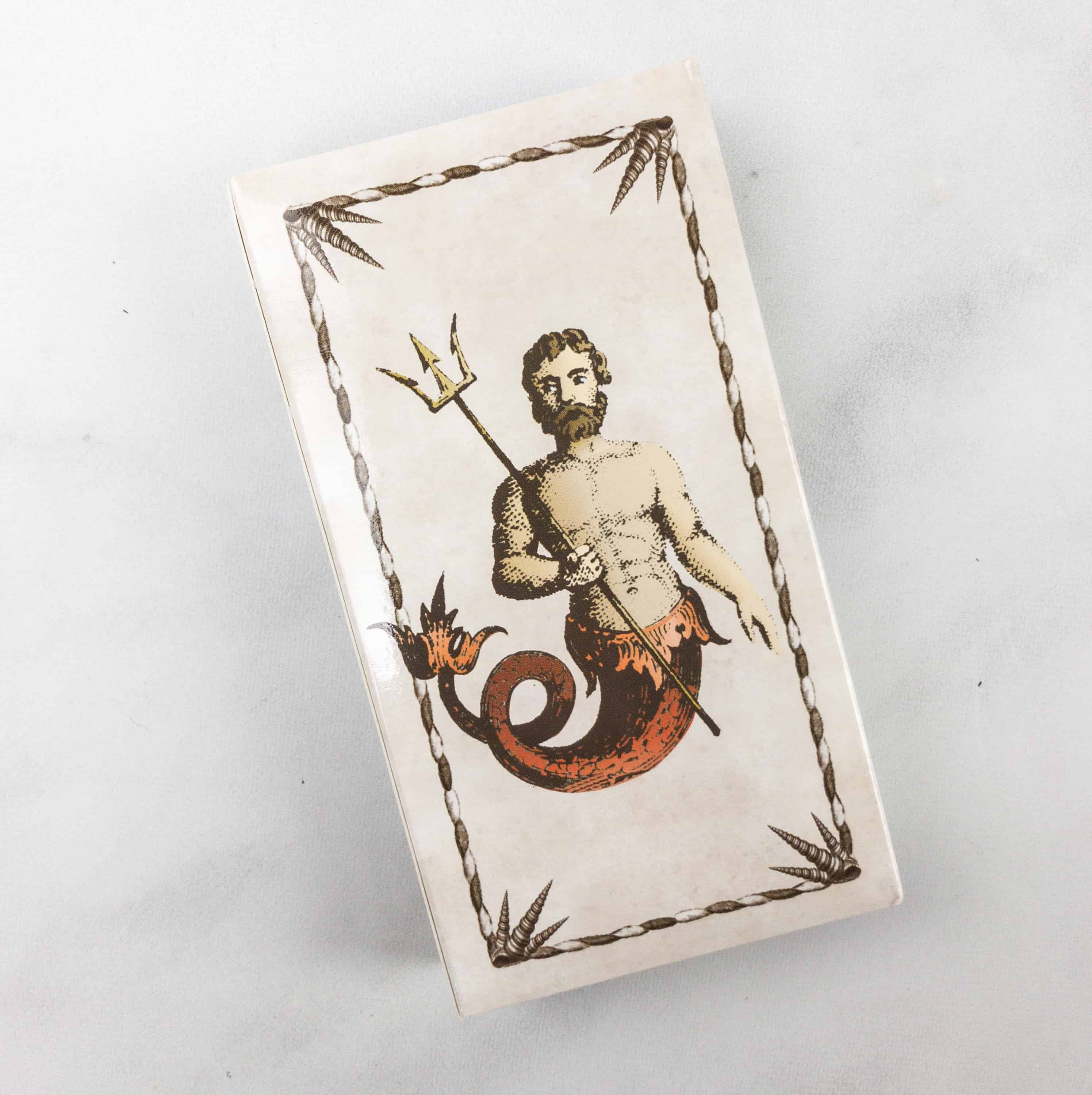 Neptune Spark Matches. It is double the size of a normal matchbox. Neptune, the Roman God of the Sea, is the illustration at the bottom side of the box…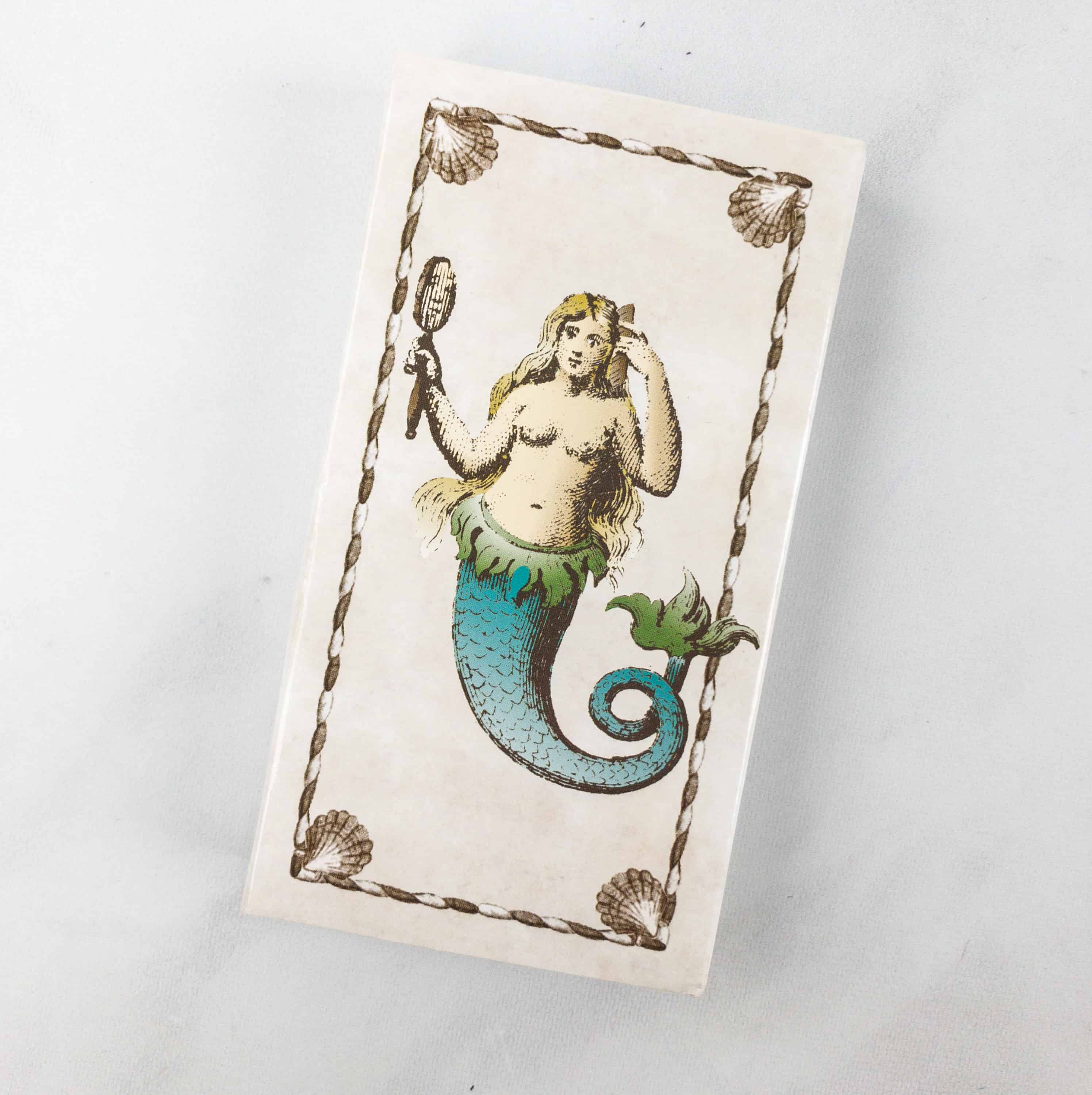 …and I'm guessing Salacia, the female divinity of the sea, on the top side of the box. I want to say it is Ariel but this mermaid doesn't have red hair.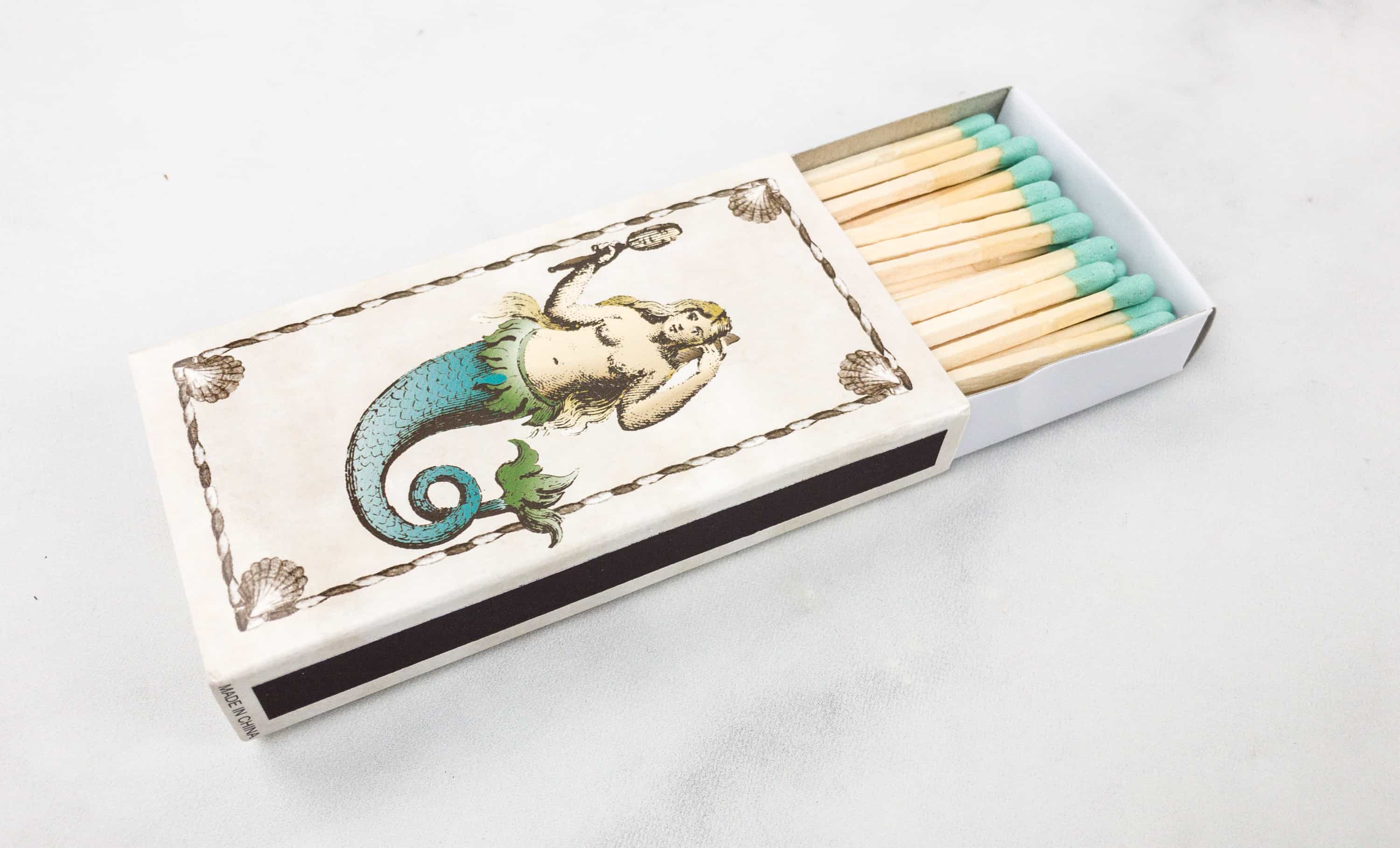 The match heads are the same as the color of the sea! We should use this to light up a candle as we find and travel to the magical otherworldly marketplace.
Everything in the teaser pack. It was certainly intriguing and set the stage for the main event! The teasers often make sense when viewed in retrospect. It's always a good idea to hang onto them until you open the quarterly box — they sometimes come in handy for solving riddles!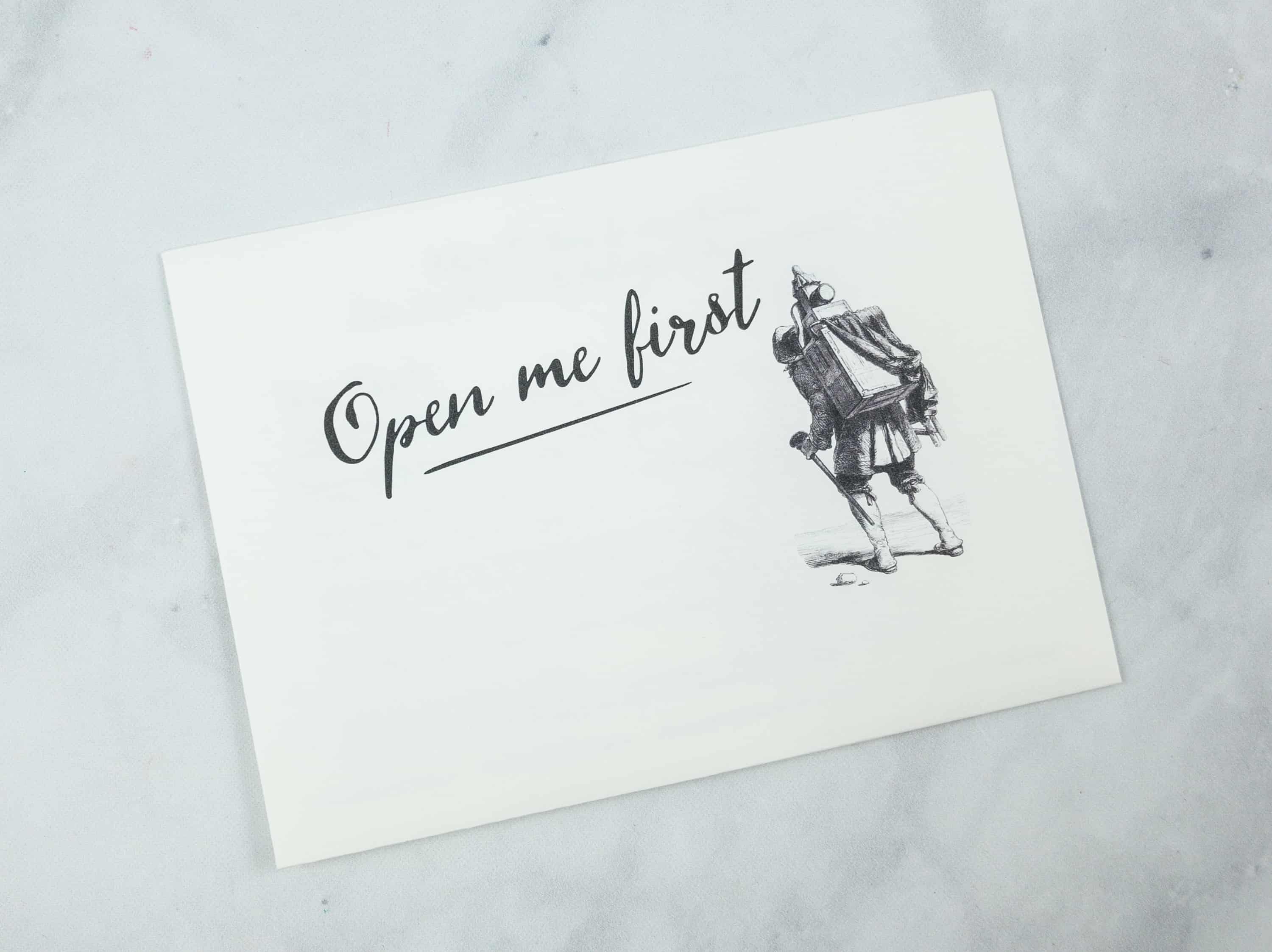 This envelope was on top of the box!
Within the actual mailing envelope is a mysterious letter!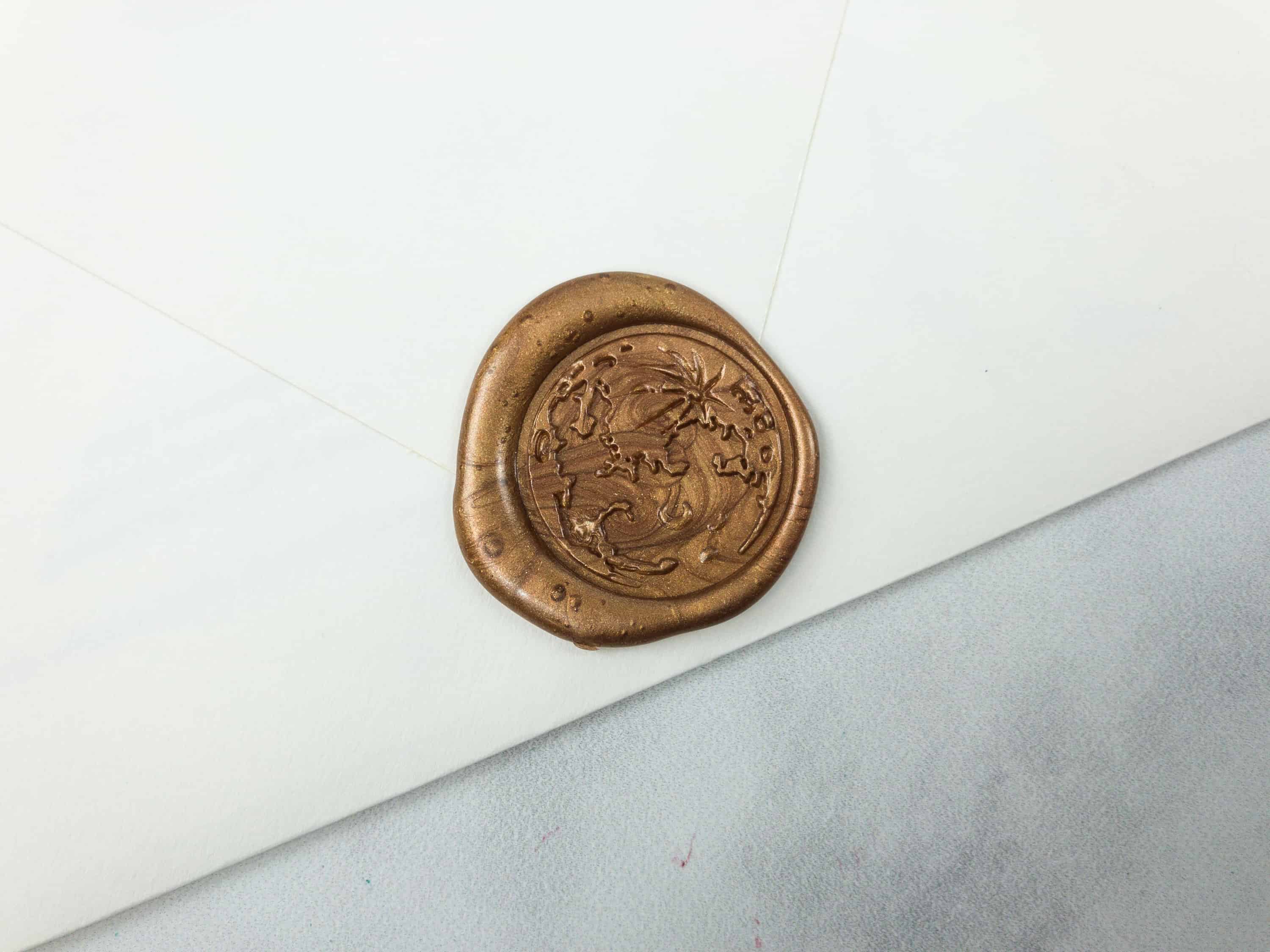 The seal is made of bronze wax, with an elegantly embossed globe on it.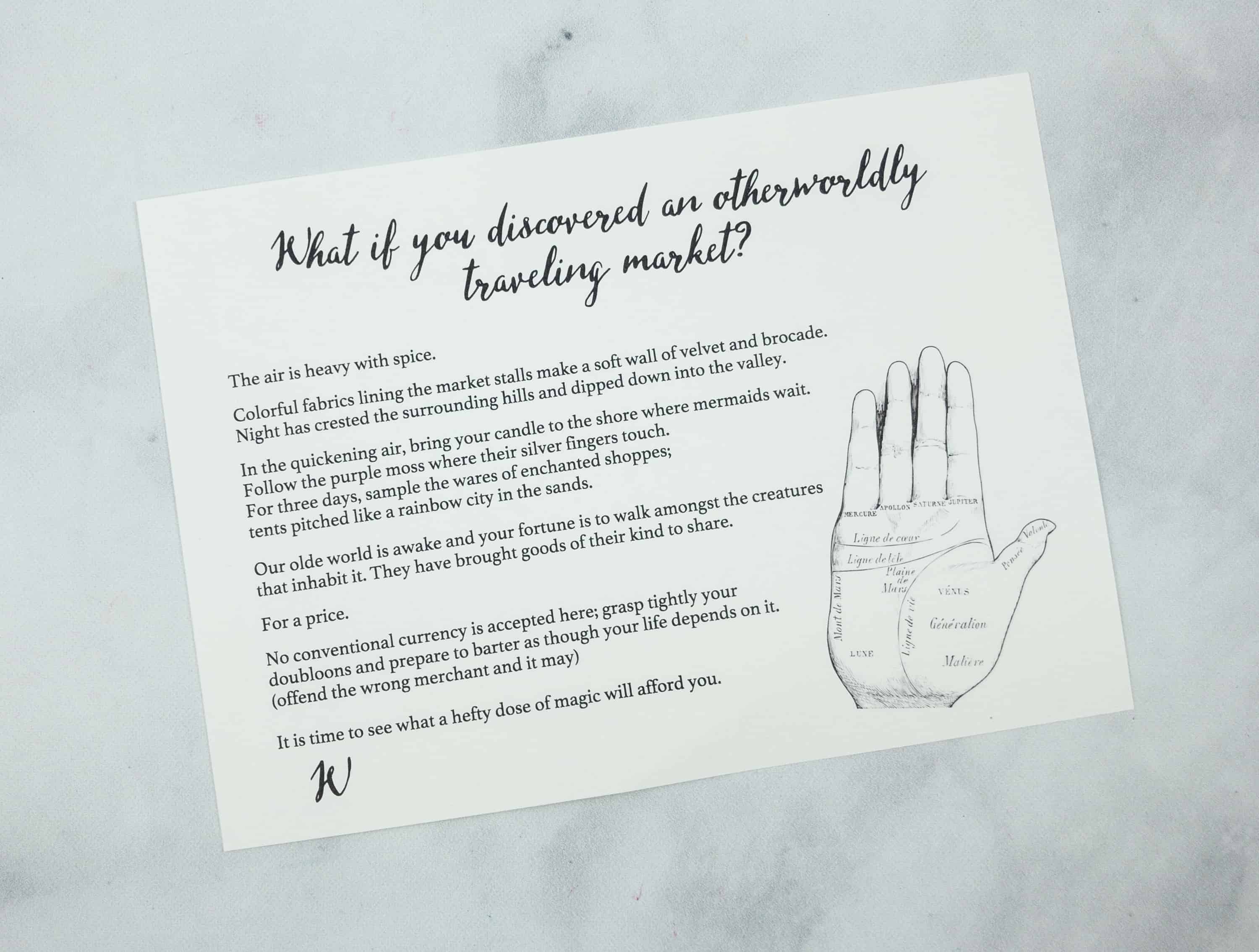 The mysterious letter lets us in on a glimpse into the otherworldly marketplace. The poem tempts us to explore and barter at our own risk.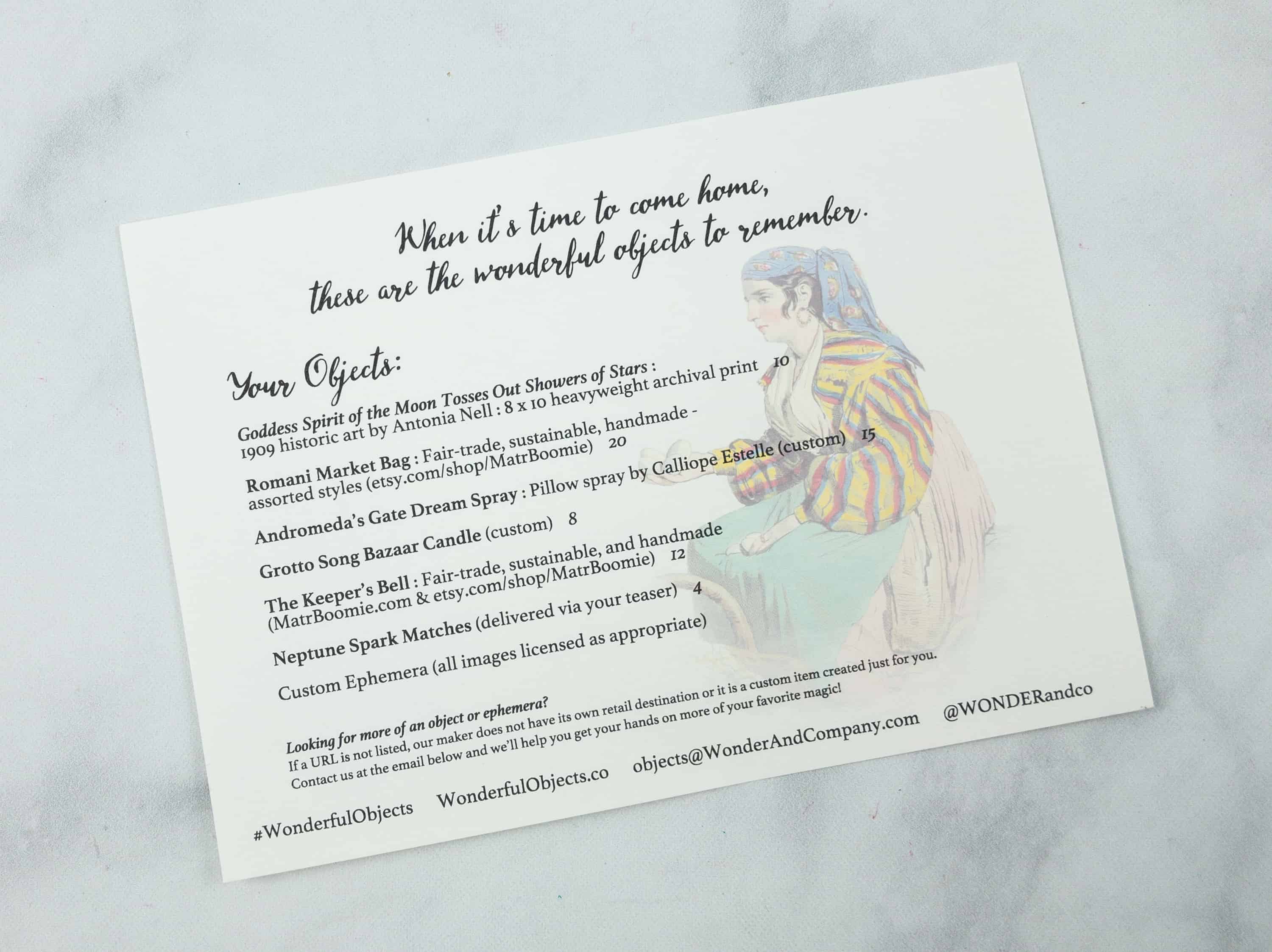 Even if our bargaining skills are a little bit rusty, we are surely not going to be empty-handed as these wonderful objects are specially made and curated for us.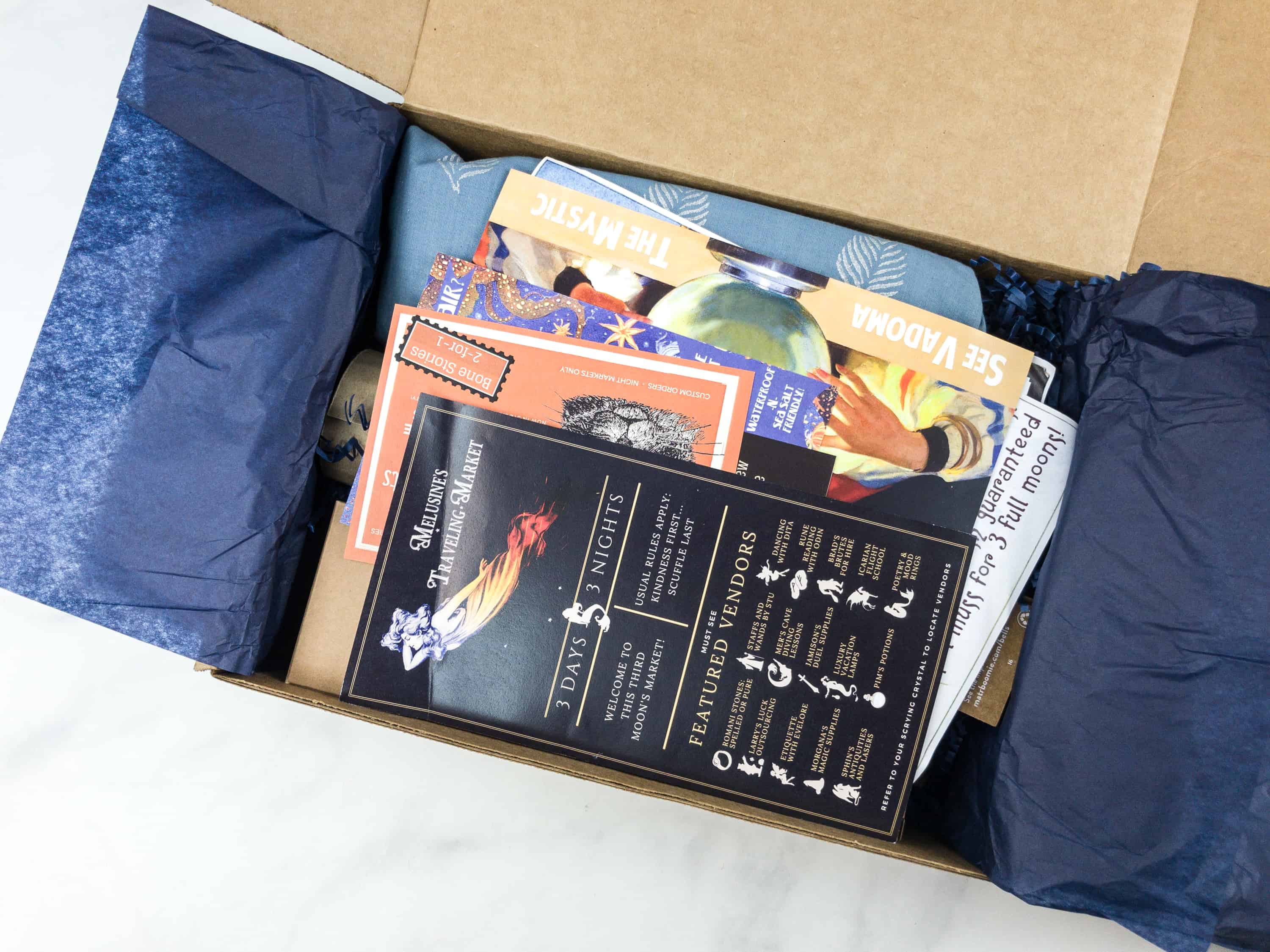 Upon opening of the magical box, you can see a lot of colored cards and flyers that go with the theme.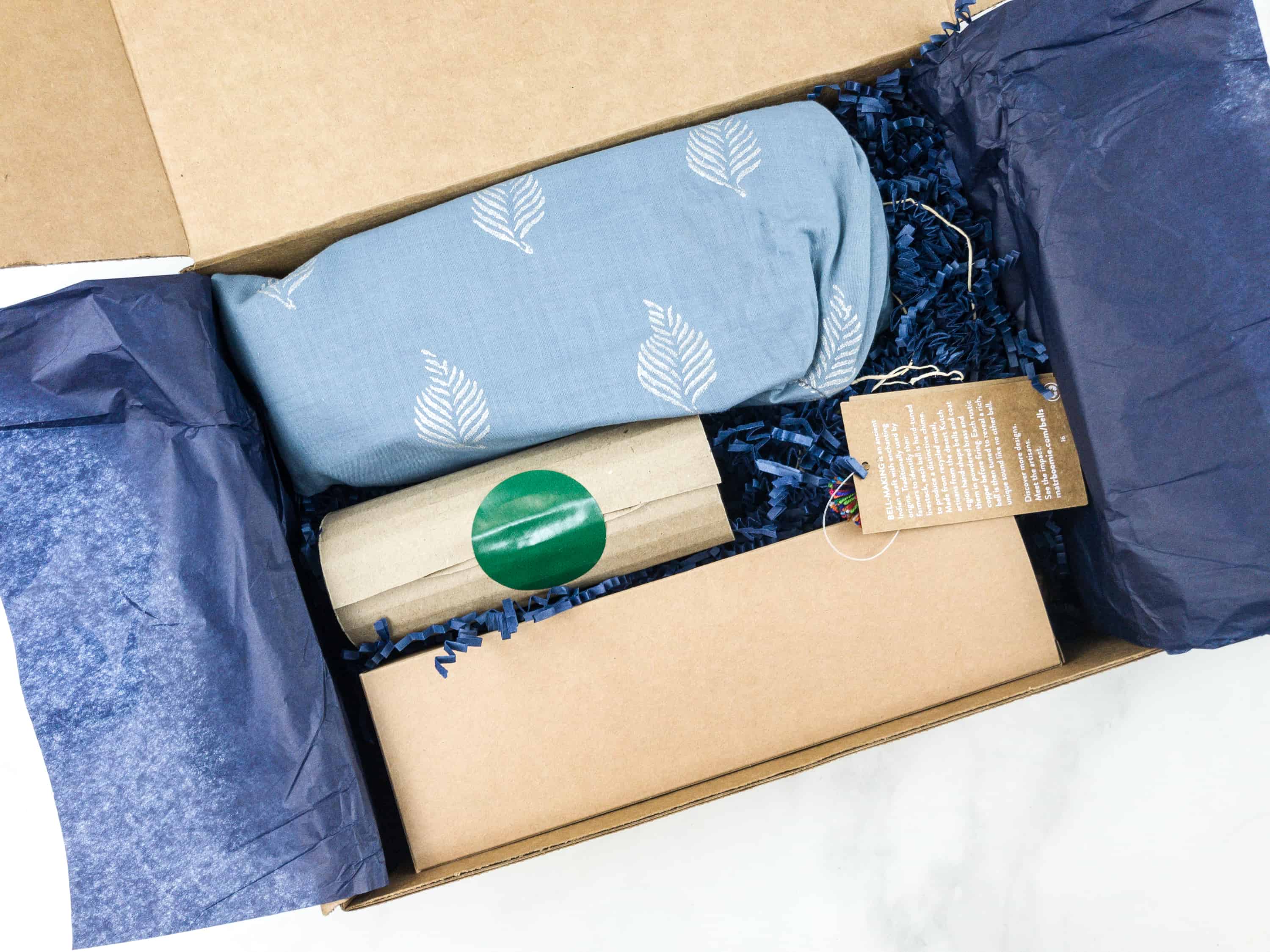 Underneath all the cards, it looks pretty peculiar from here!
What a sight! Everything in the box!
This flyer is very creative and very convincing! It's like you are really going to 3 days 3 nights Melusine Fair wherein you can see their featured vendors. All the names and illustrations were connected to the theme.
A great story about Melusine and the history of the otherworldy marketplace is written at the back of the flyer. What will we find? We're fortunate to be trusted to attend – it's by invitation only. Let's follow the curling violet trails. Do note that pirate coin has a better exchange rate than other currencies!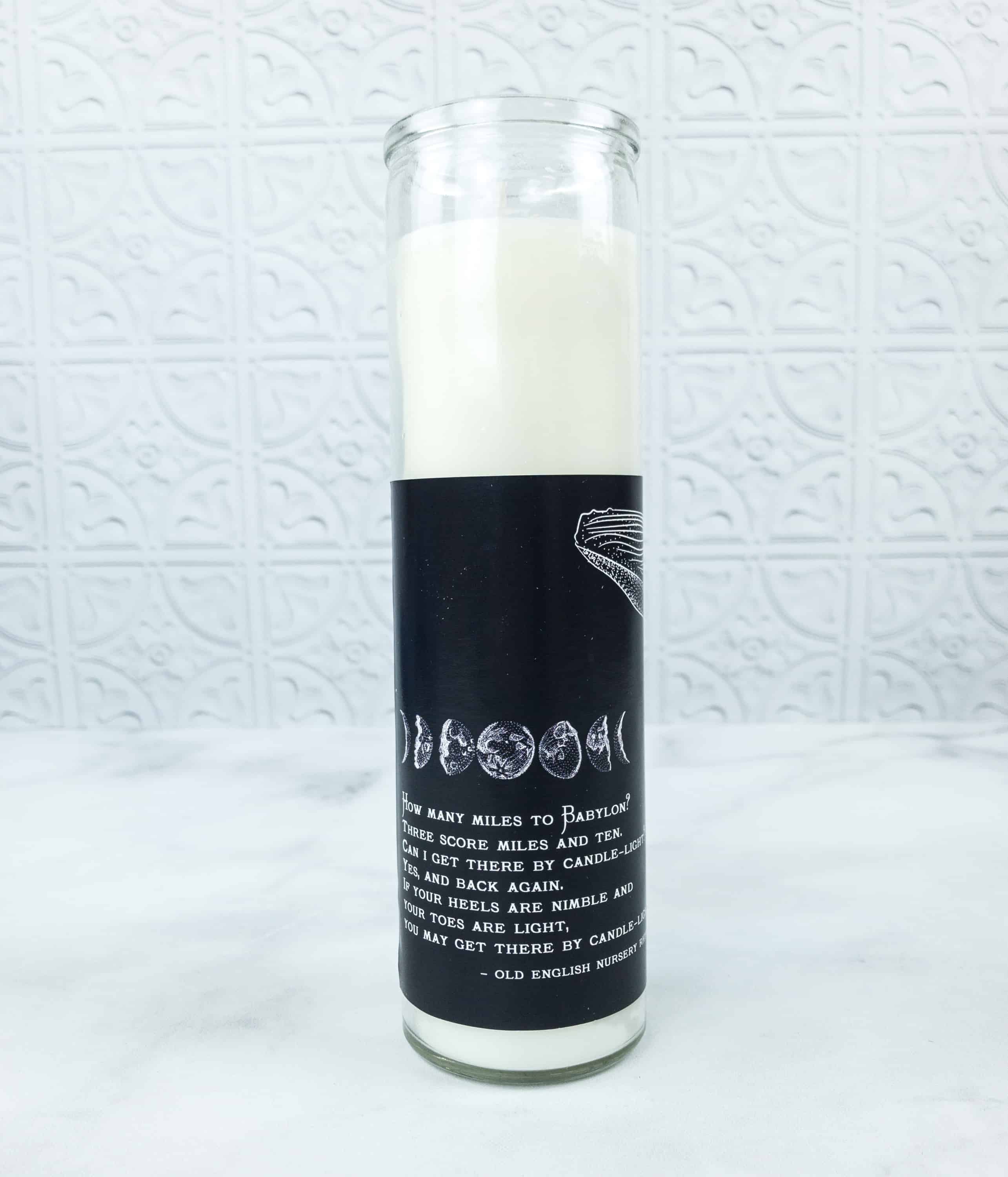 Grotto Song Bazaar Candle. This candle is custom made just for us.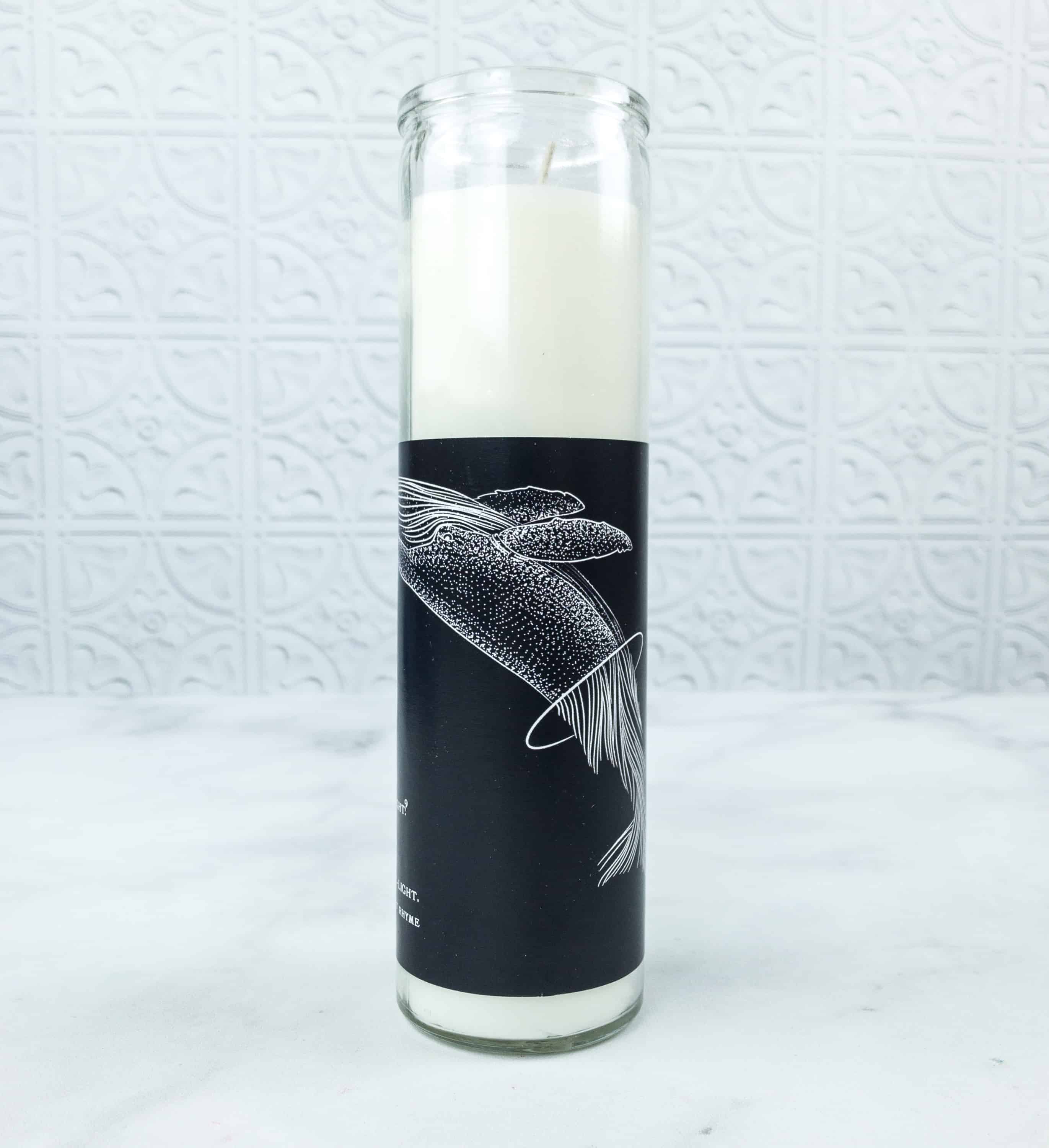 When I light the candle with the Neptune Spark Matches from the teaser mail I'll be able to find my way to the otherworldly marketplace!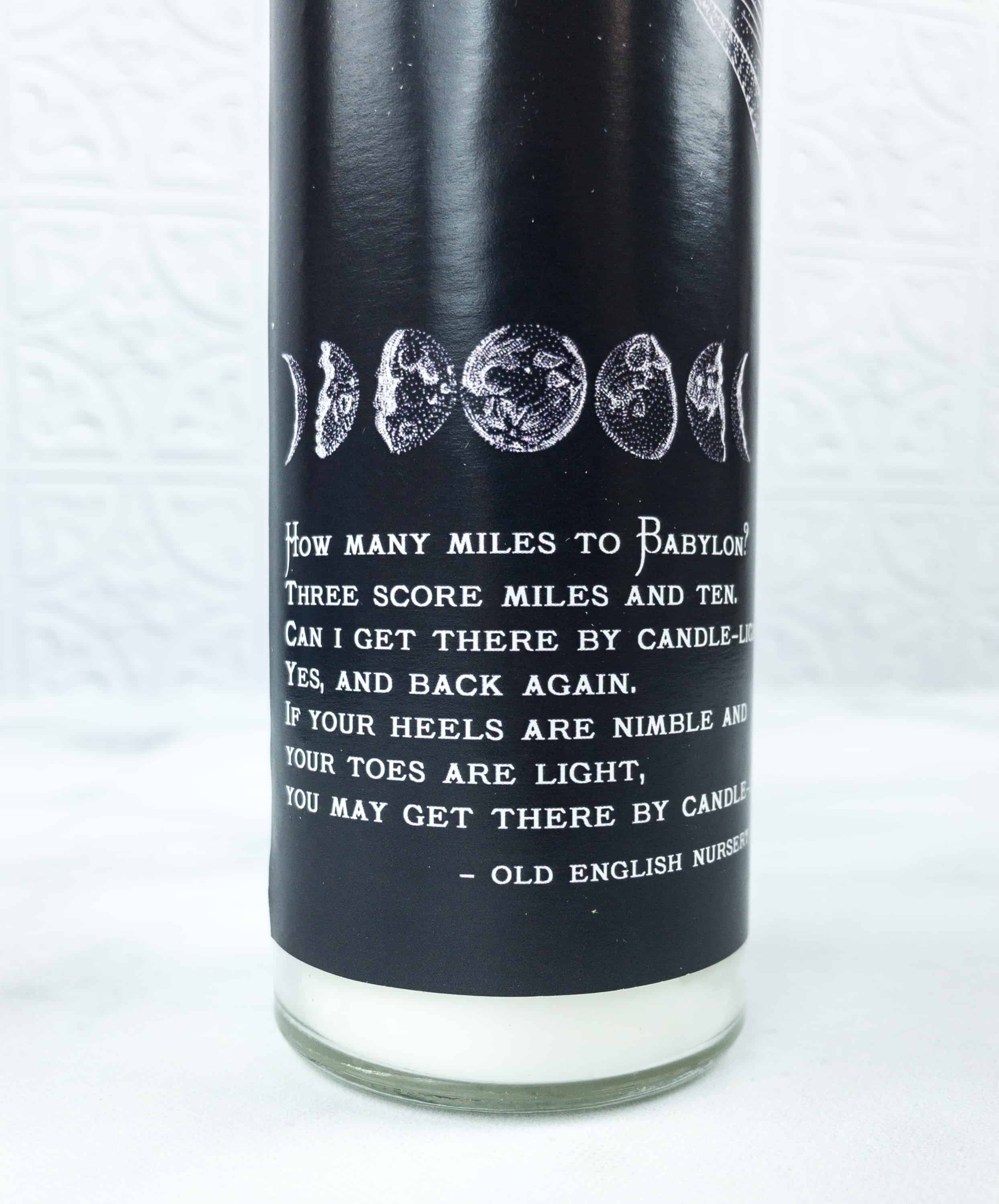 How many miles to Babylon?
Three score miles and ten,
Can I get there by candle-light?
Yes, and back again.
If your heels are nimble and
Your toes are light,
You may get there by candle-light

                          -Old English Nursery Rhyme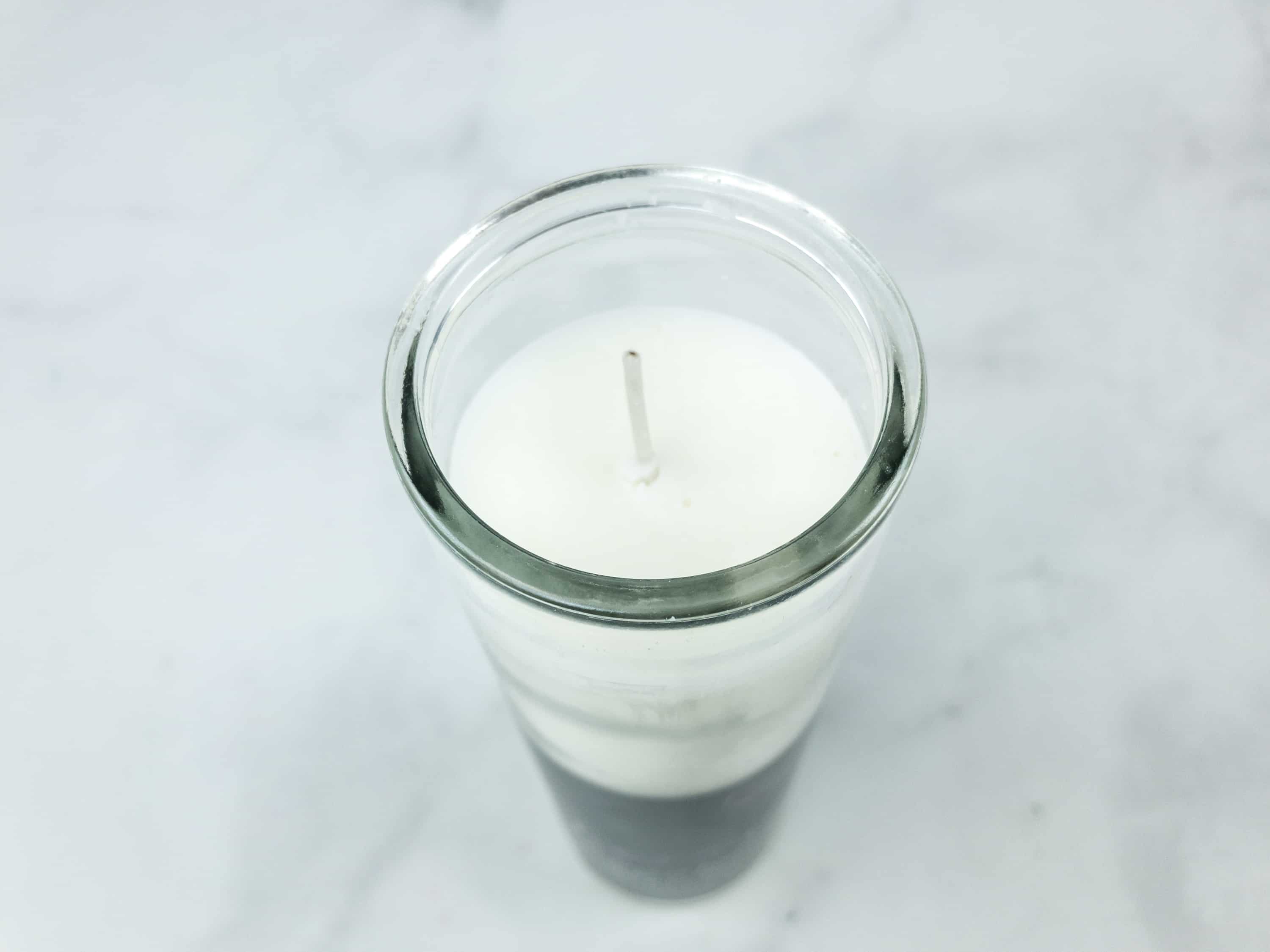 It's a tall white candle molded in a clear glass container with black nursery rhyme as a caption. It has a long wick that makes it easier to light up and return to Melusine!
Along my way I've picked up several pamphlets and brochures for the mysterious vendors that we'll find at this mermaid marketplace. I definitely need to make my way to tent 718 for dream spray!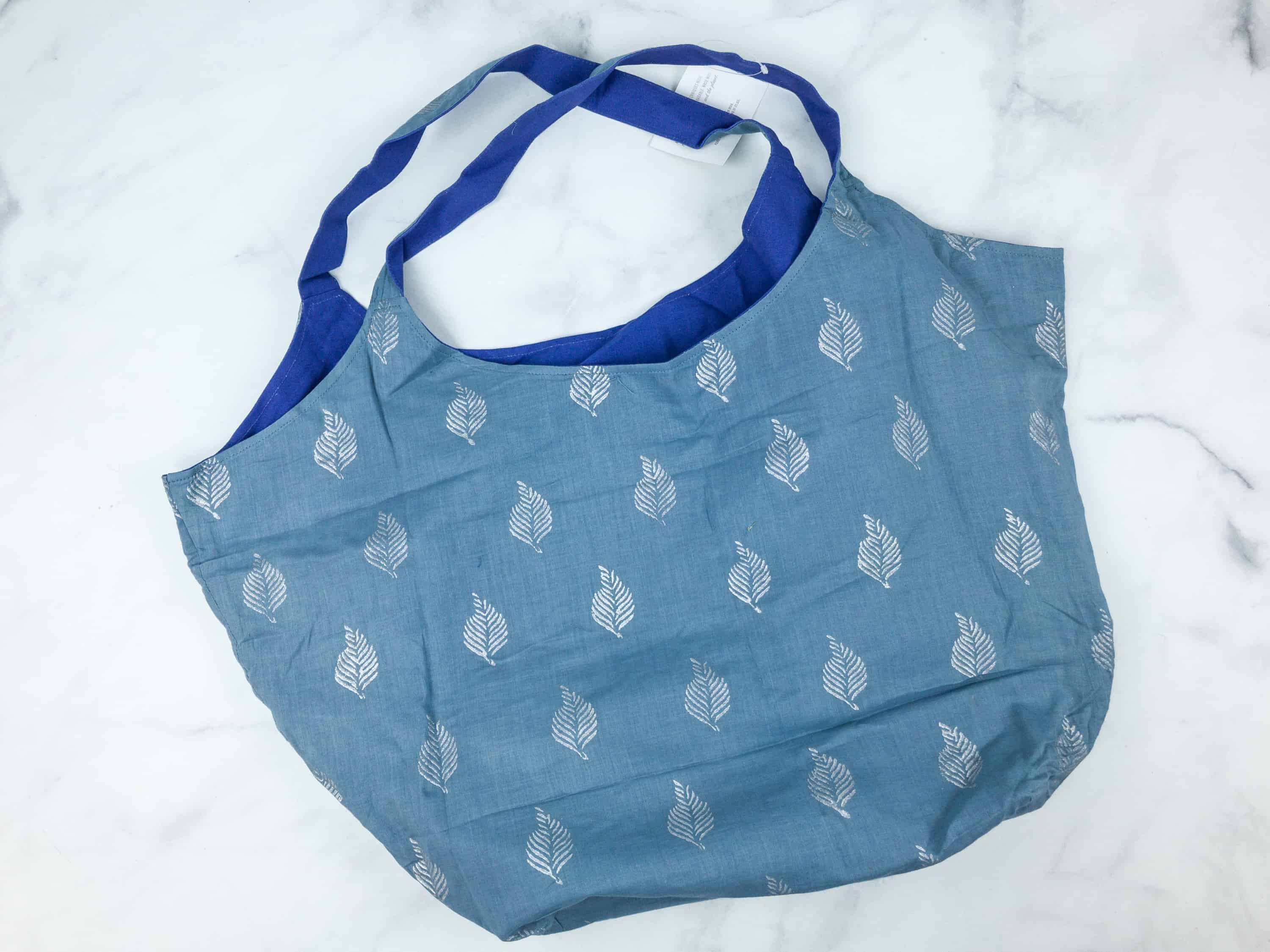 Romani Market Bag ($45) I've brought my dreamy handmade oversized cotton tote that has slouchy canvas lining to make this durable. The silver metallic paisley print makes it more sophisticated. It is perfect for shopping at an otherworldly marketplace and quite roomy enough to bring home all my goods.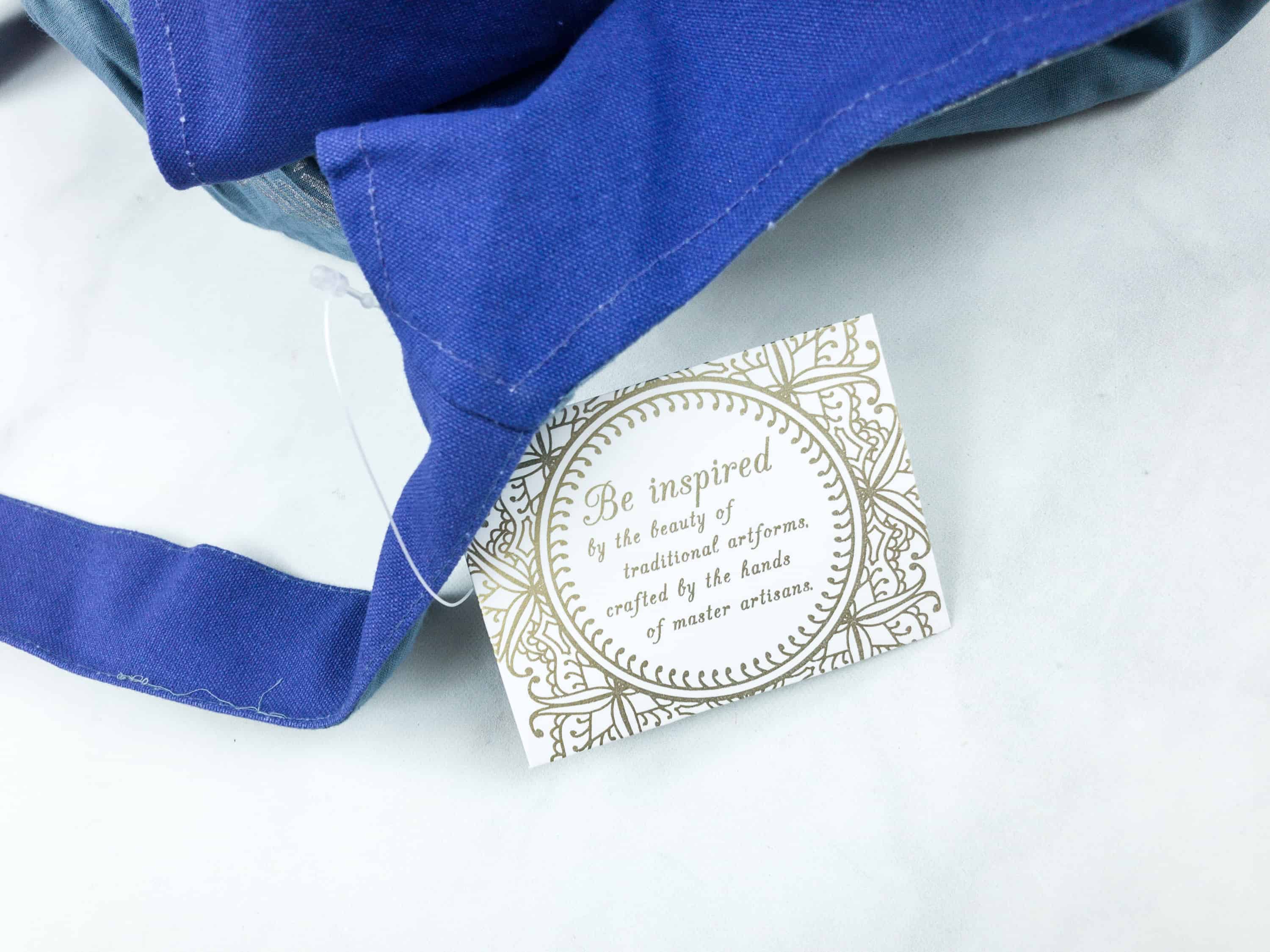 Products like these empower over 2000 artisans in India by creating stable livelihood opportunities. 82% are made with natural materials while 63% of them are recyclable.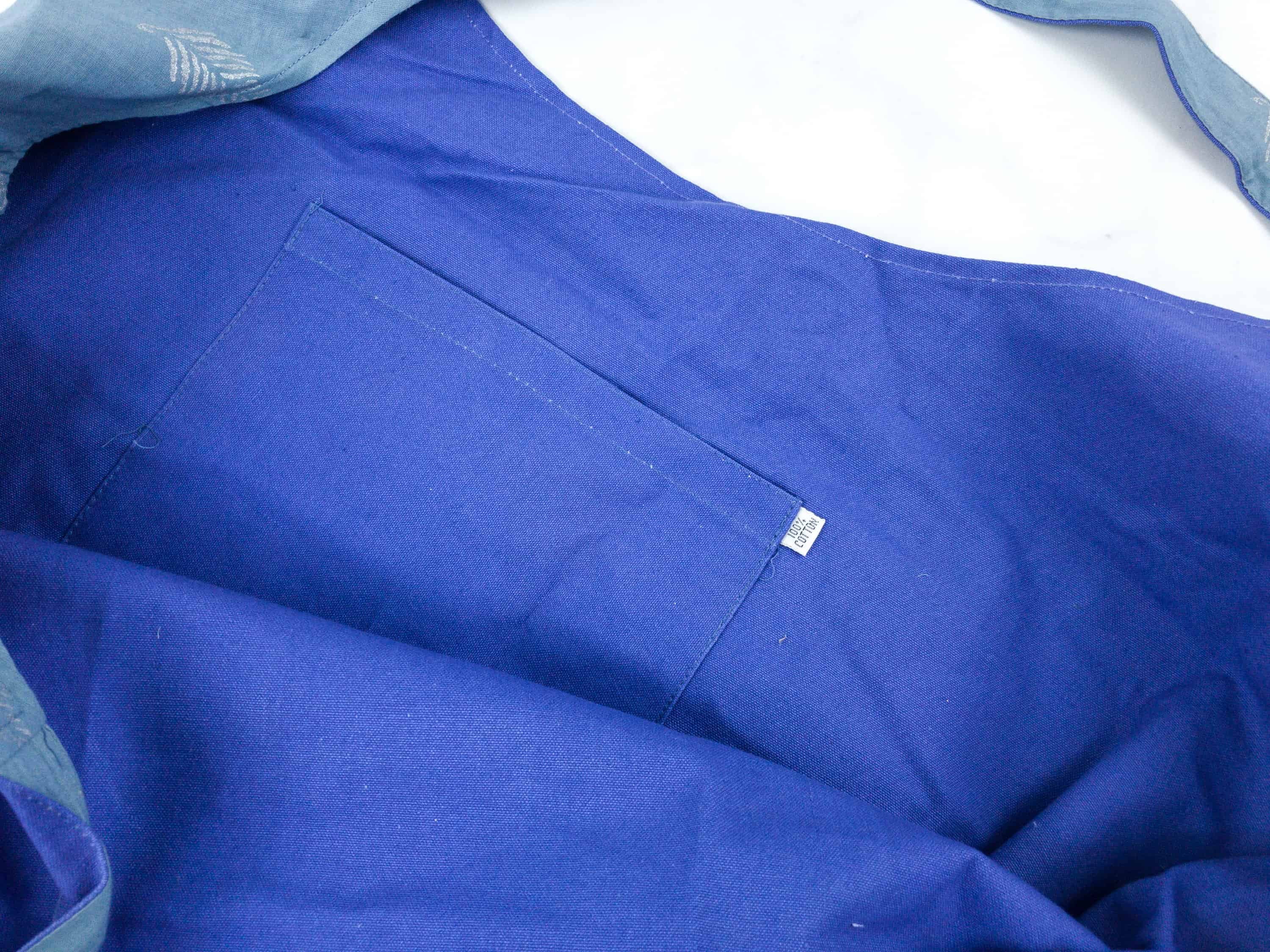 The interior has a large open pocket perfect for stashing doubloons.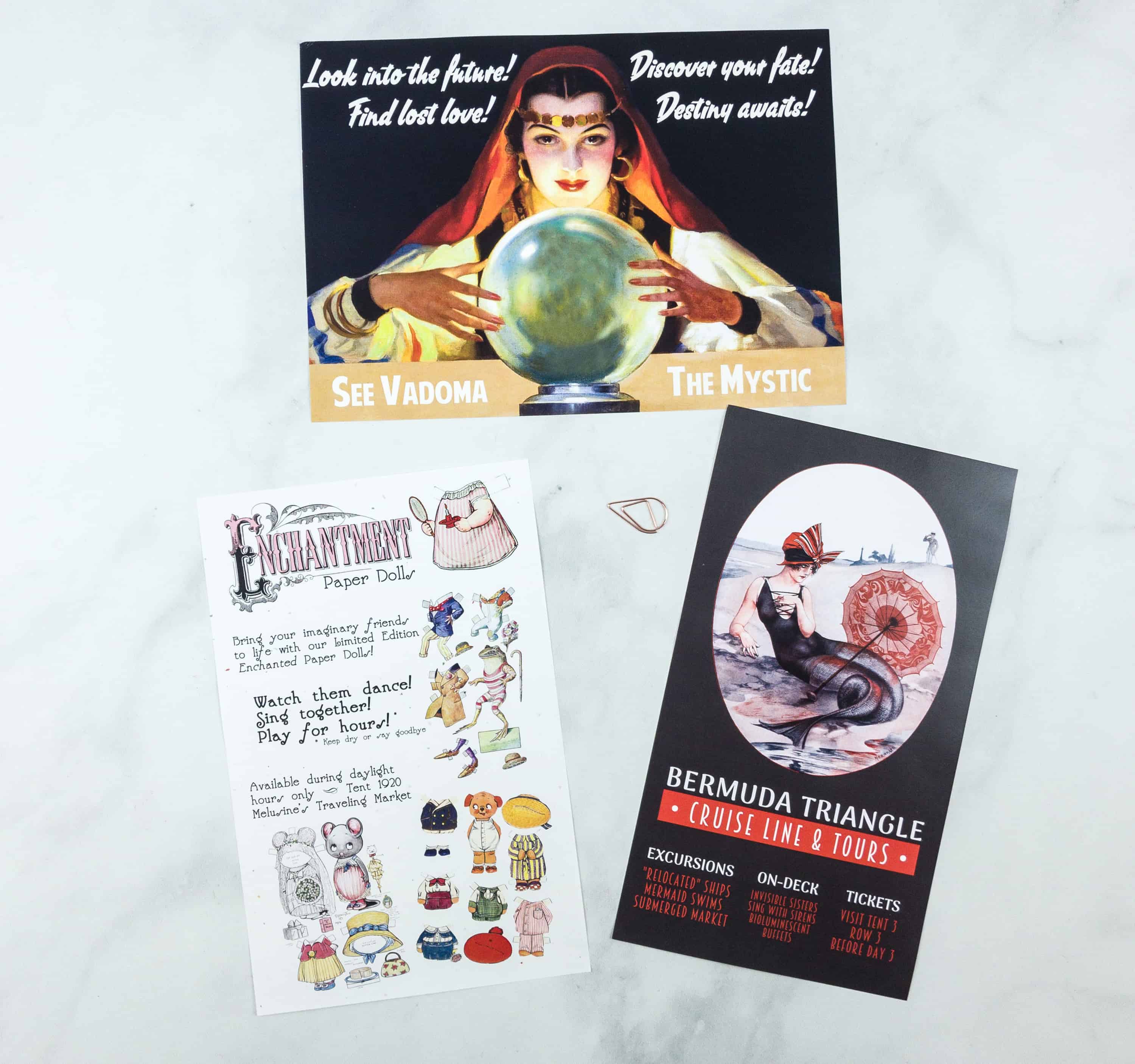 Some more flyers for what we'll find at this grand event! I think I absolutely must have my fortune told and I'm incredibly intrigued by these dancing paper dolls.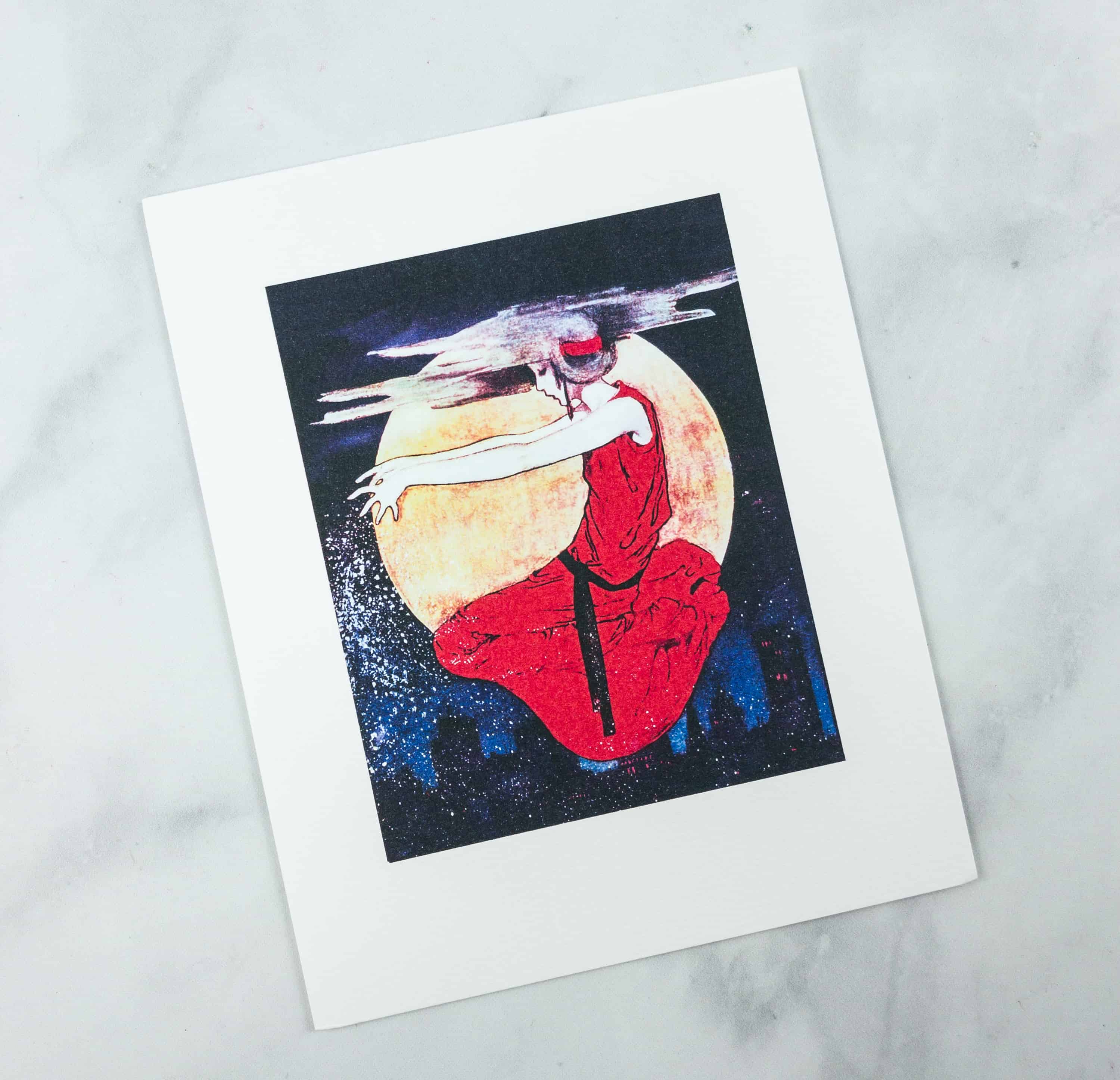 Goddess Spirit Of The Moon Tosses Out Shower Of Stars: 1909 Historic Art By Antonia Nell.  The first item I've selected as a remembrance of this event is an 8×10 heavyweight archival print piece of art which offers an interesting and refreshing take on Goddess Spirit of the Moon that I can display in my home to capture the the lunar vibes I am finding here!
The Keeper's Bell ($12) At the market I found this delightful artisan handmade bell ornament. It is crafted from recycled iron sheets and covered with copper alloys.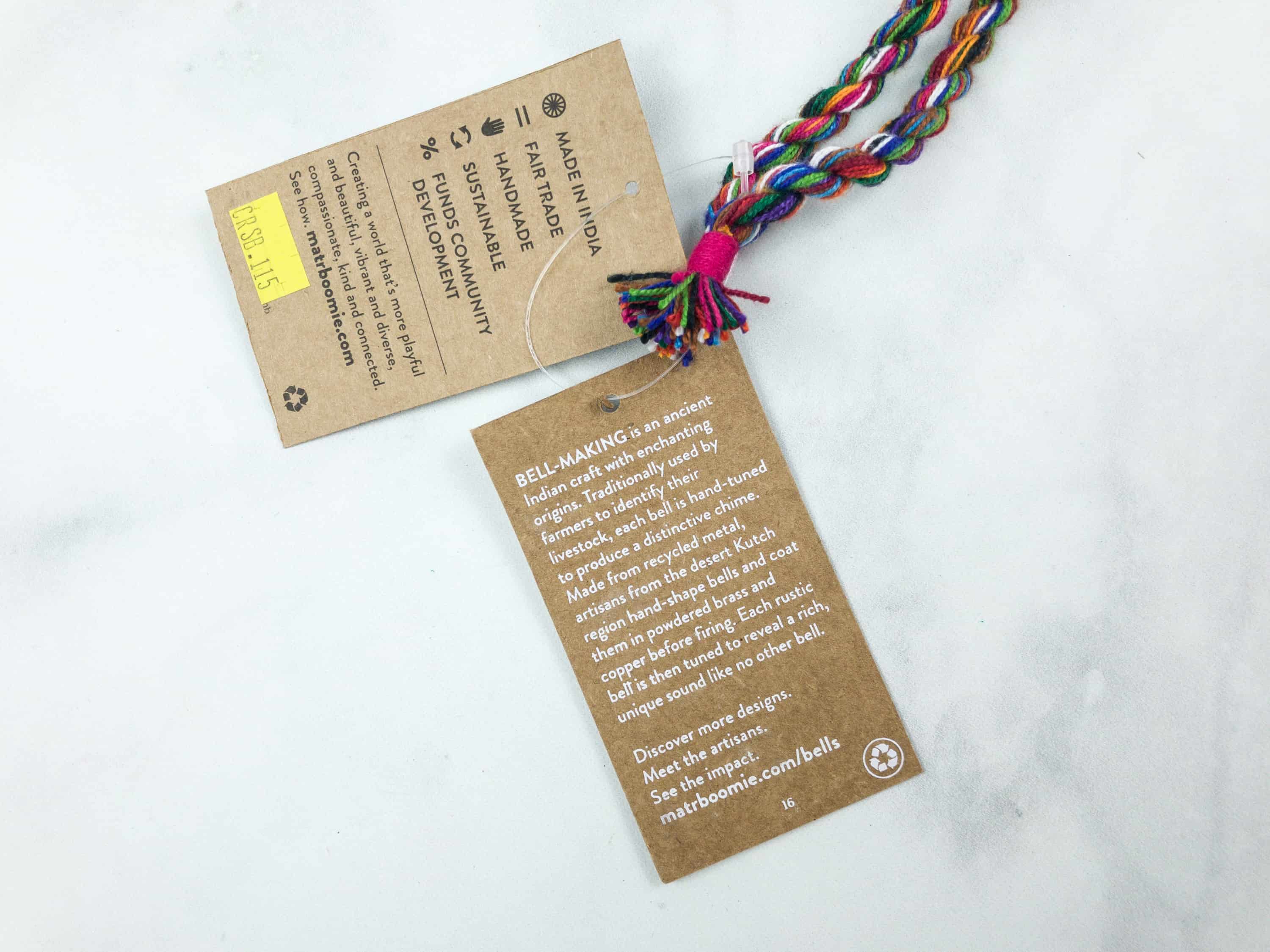 It has a bright rainbow twist of a multicolored braided loop with a pink wrap to bind them together. This product is made in India and help in funds community development.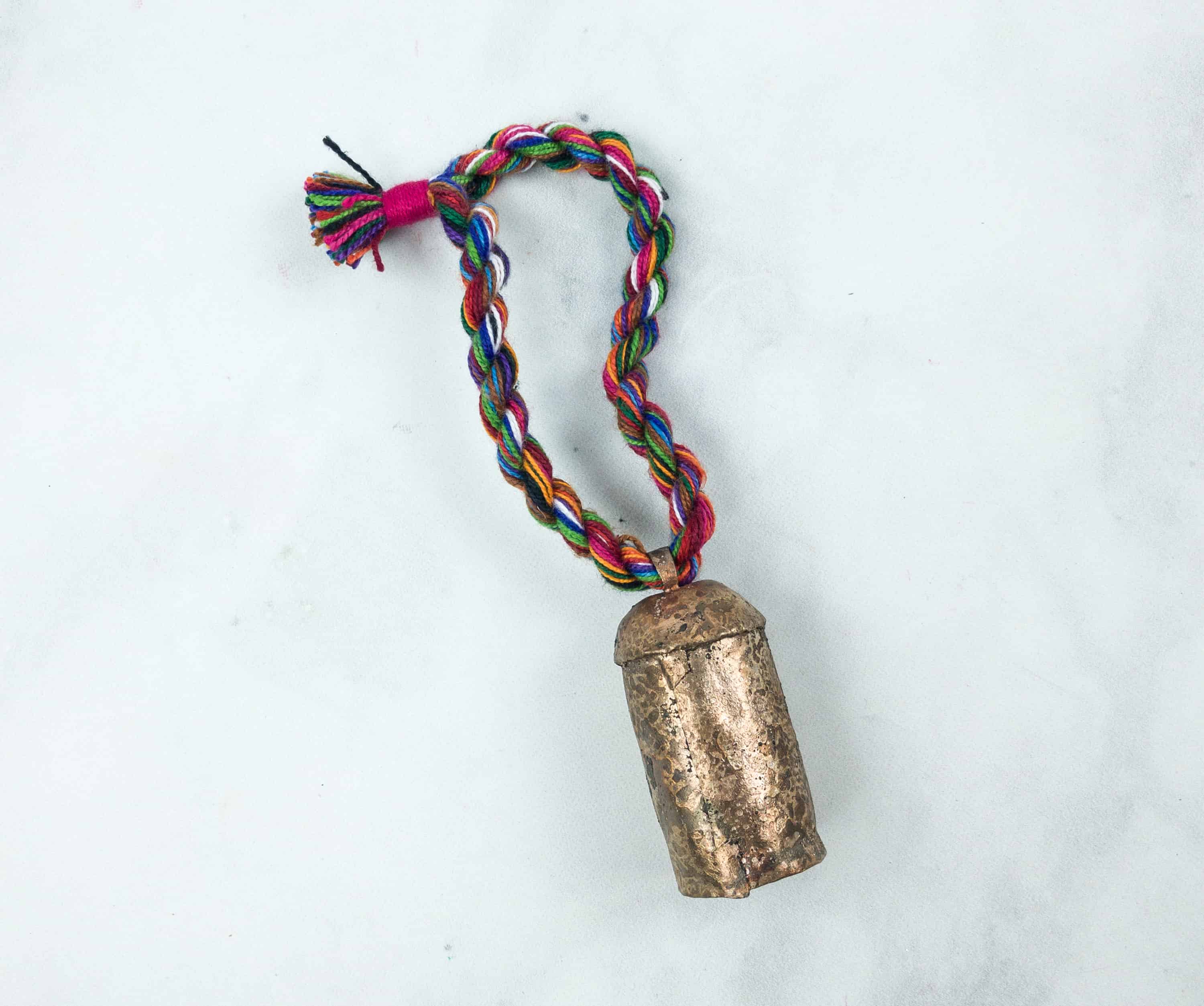 With a wooden clapper I can ring it and perhaps be transported back to the next market!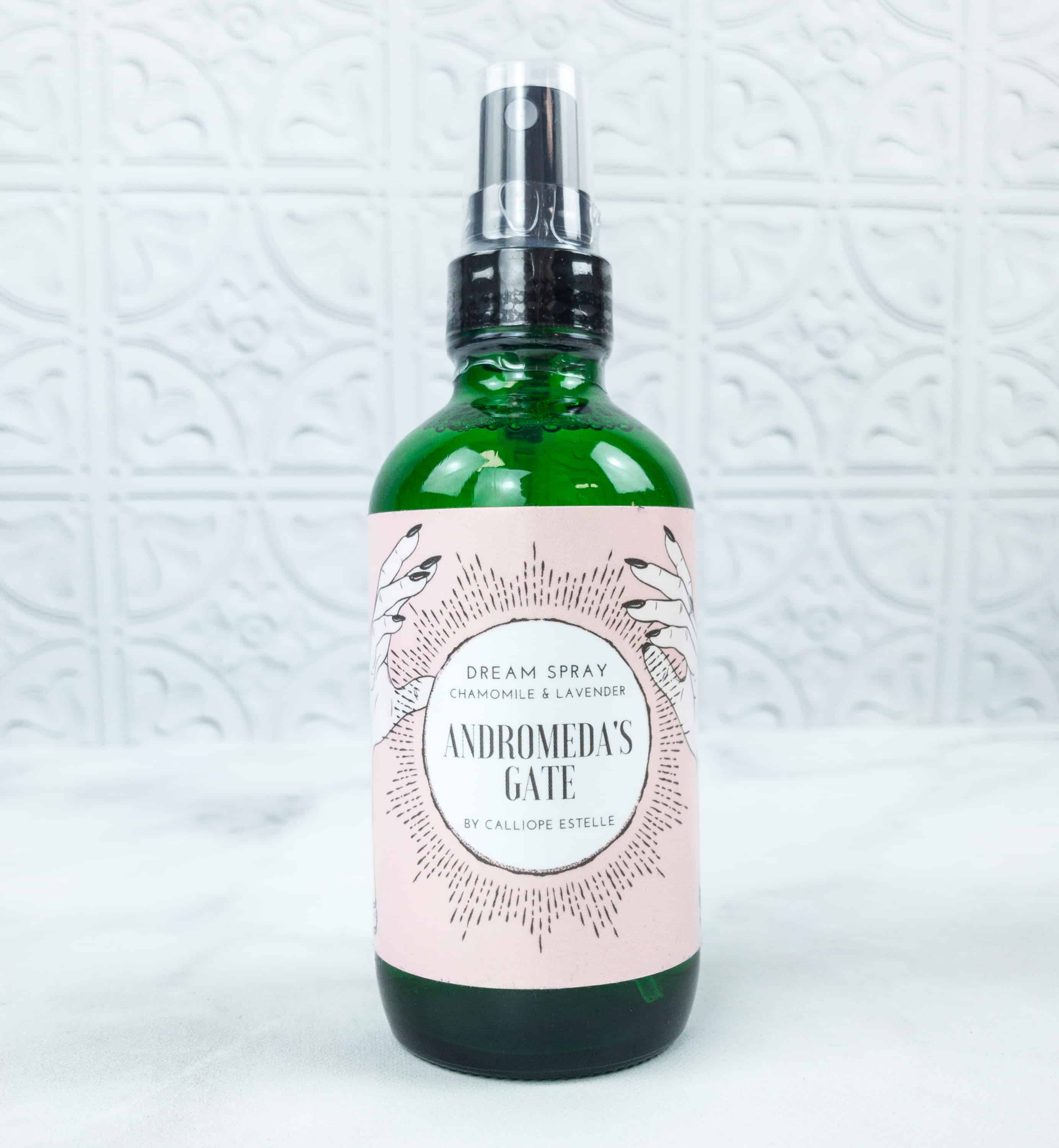 Calliope Estelle Andromeda's Gate Dream Spray. I found the tent I was looking for! Containing chamomile and lavender notes, this spray aims to help us have the best dreams and sleep well and will smell sweet and lovely on my pillow. Into my bag it goes!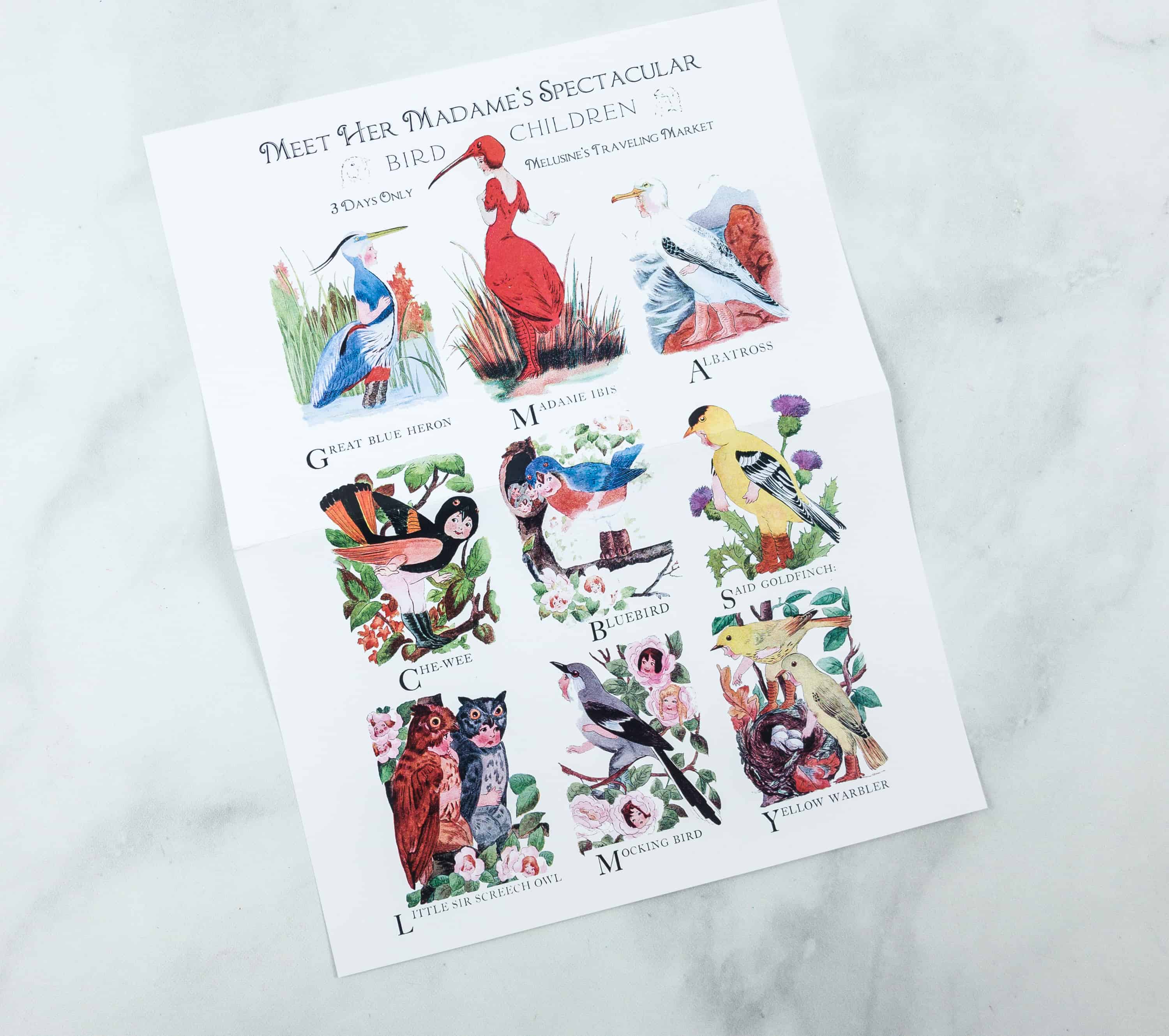 This bird children concept is one of a kind! Part child, part bird, it's a dreamy sideshow event for our traveling market! These fantastic creatures were memorialized in 1912 by Elizabeth Gordon and I'm so lucky to see them in person!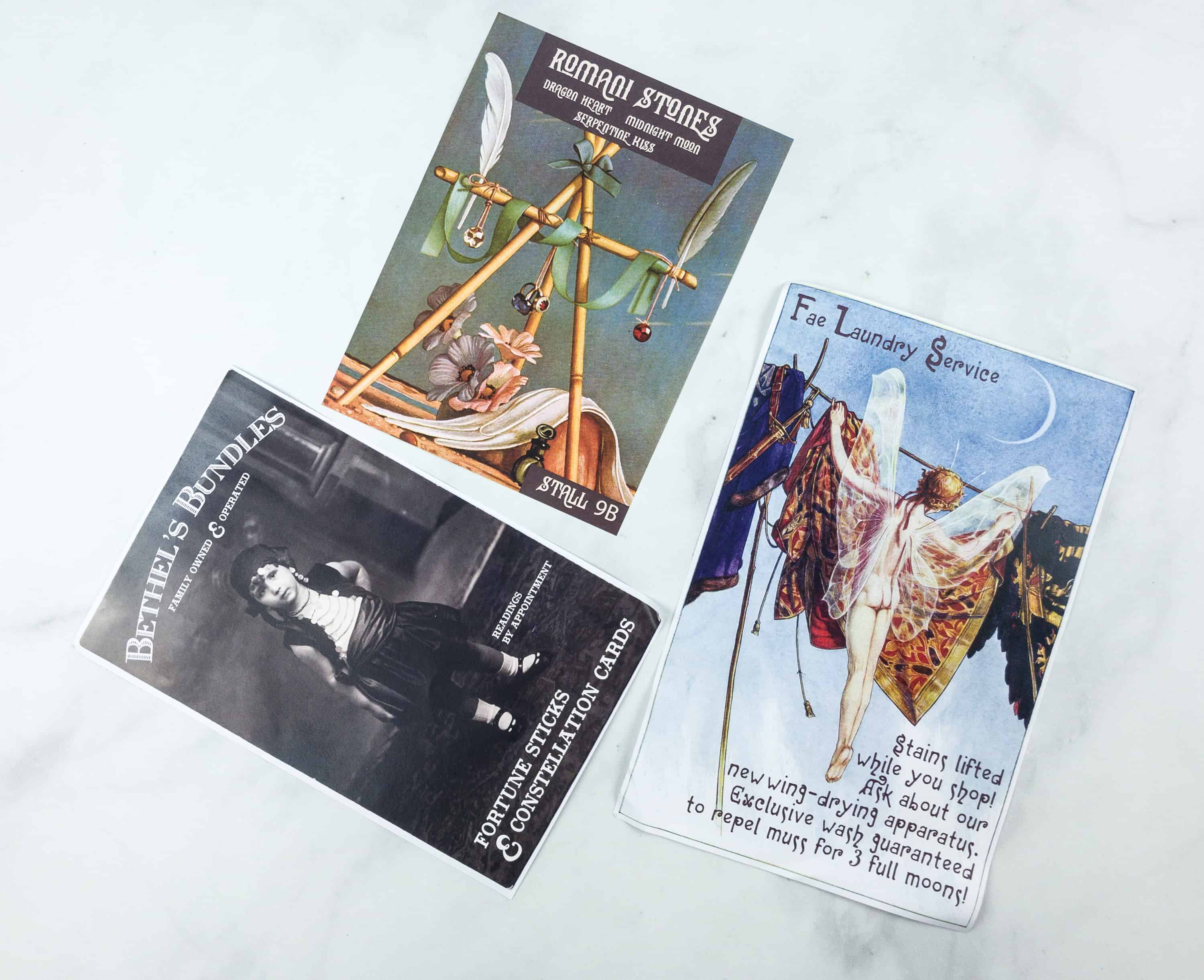 I collected quite a few otherworldly flyers on my trip into the marketplace! I doubt I'm in need of the fae laundry service, but I'll pass this one along.
They sent us useful wonderful objects based on the fantasy world that they built that may come in handy in real life like the big blue tote bag, the candle, and matchsticks. The heavyweight artwork print and the bell can be an interesting addition to your home decor and the pillow spray can help you relax and calm your nerves before going to sleep. It has a lot of collectible artworks and it was fun to read them one by one and enjoy the narrative of the theme! This box definitely requires a suspension of the imagination to enjoy all the items and specially prepared ephemera, but once you do, it's a delightful experience!
Are you a Wonderful Objects objects subscriber? We'd love to hear more about your journeys with this box!
Visit Wonderful Objects by Wonder and Company to subscribe or find out more!