We Craft Box is a craft subscription for kids. Each box comes with a themed story to inspire your children, and 2 to 3 prepared kids crafts with multiple blanks so parents or siblings can craft along. All materials are included (with the exception of scissors).
Crafters can sign up for a month-to-month, three-month, six-month or annual subscription that automatically renews. All plans can also be sent as a gift that does not renew. A month-to-month subscription starts at $29.99 per month and includes free shipping.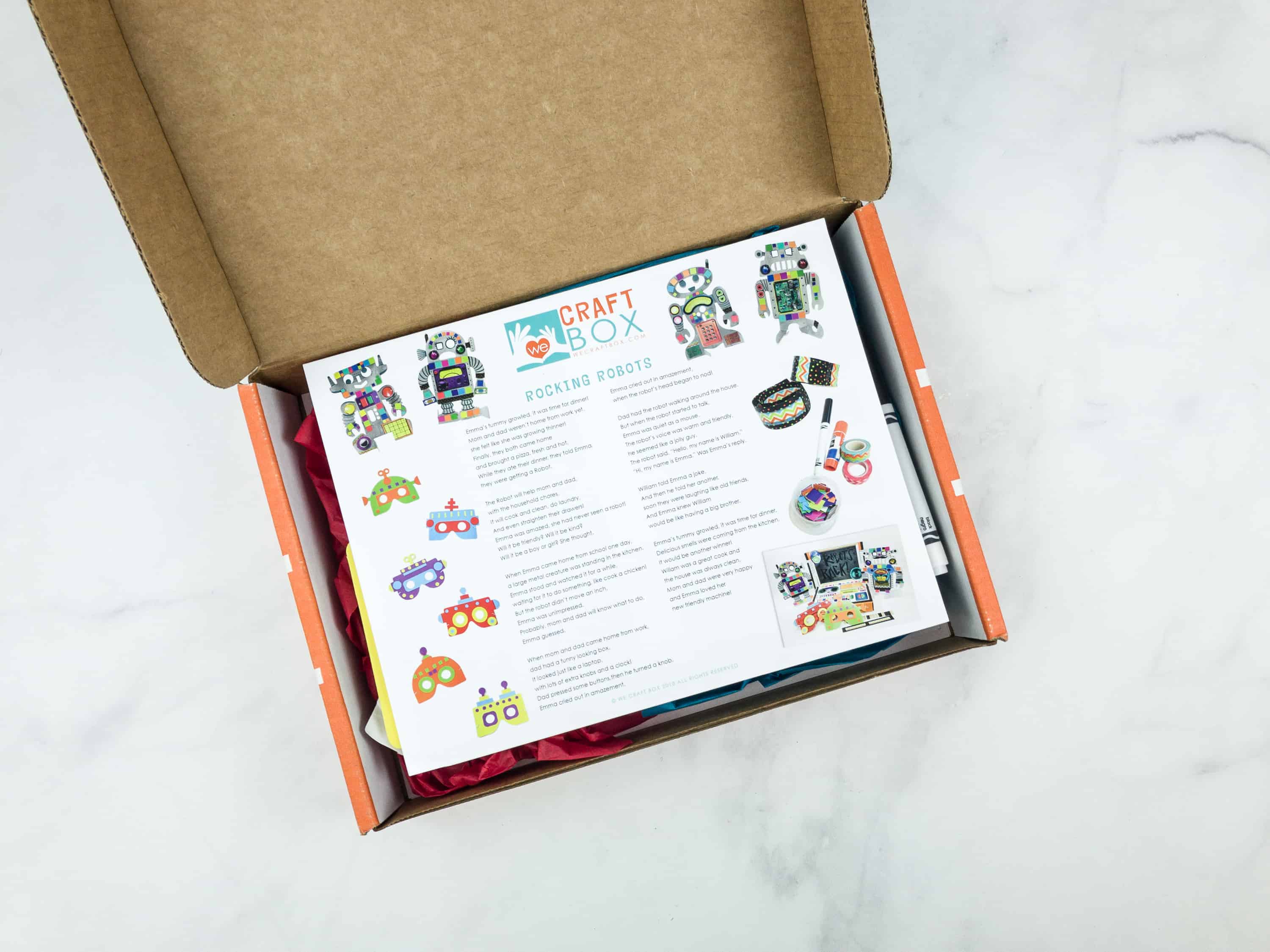 DEAL: 
Get $5 off on your first box! Use coupon code HELLO5.
Get one additional box free when you subscribe to any 3 months or longer subscription! Use coupon code HELLOSPECIAL. Available while supplies last.
Also included is an instruction guide, supported by images of the steps. We have four activities in store for us. All the materials needed are included in the box.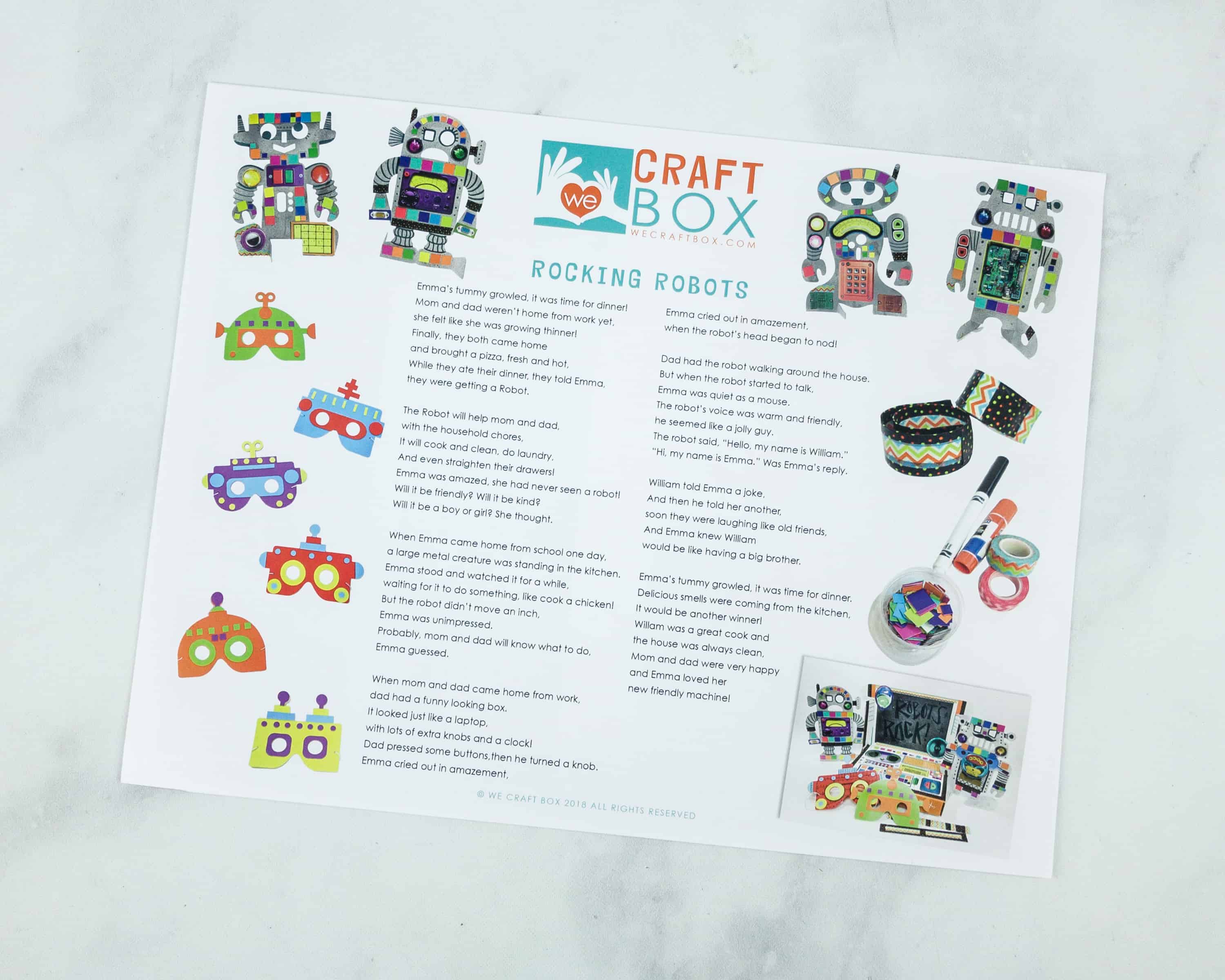 There is an information card that described the activity through a lovely poem! This is a super fun and engaging way to start the craft.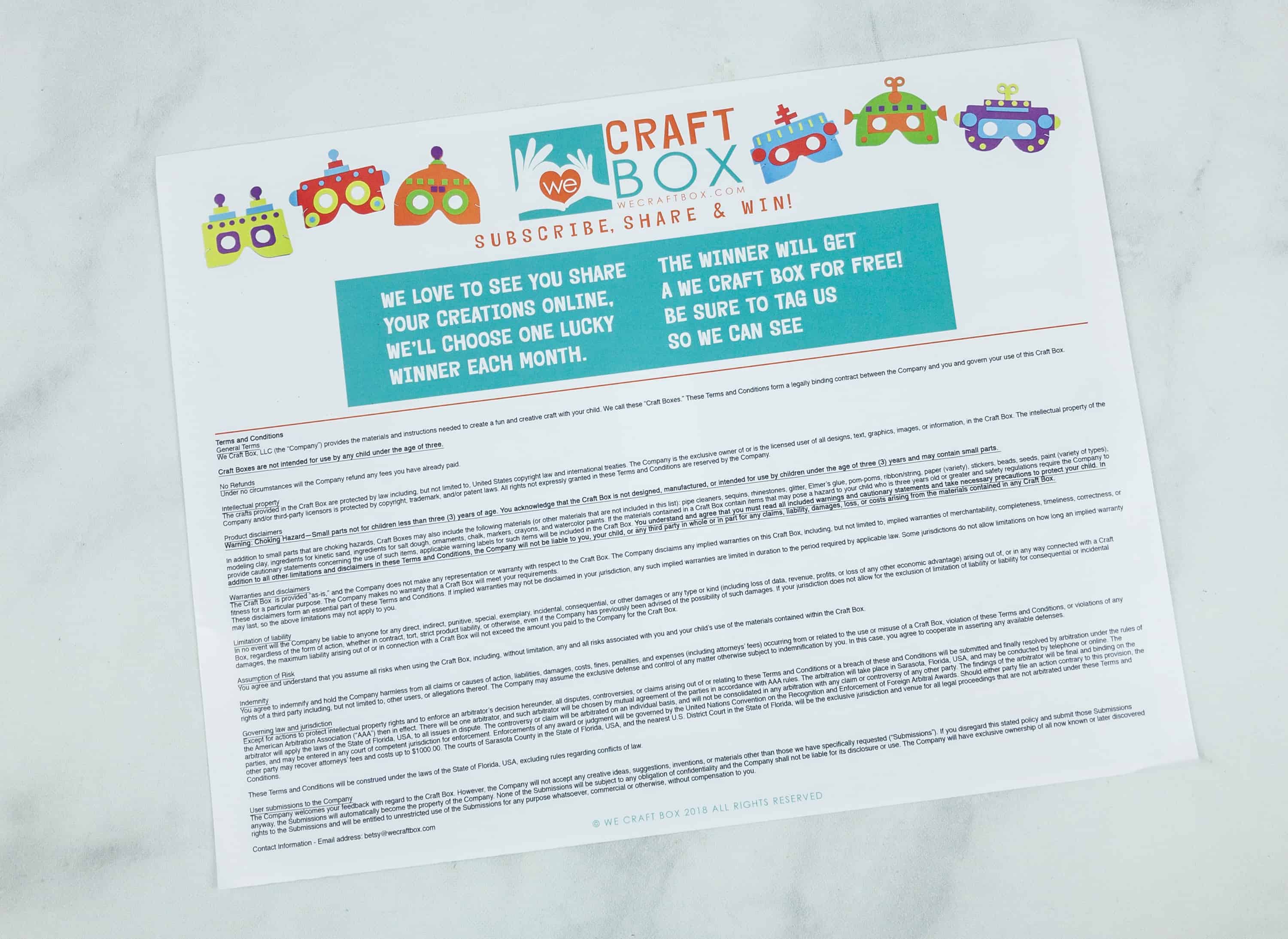 Subscribe and share your creation online and get a chance to win a We Craft Box for free!
Everything you need in the box!
#1: Robot Friendship Bracelets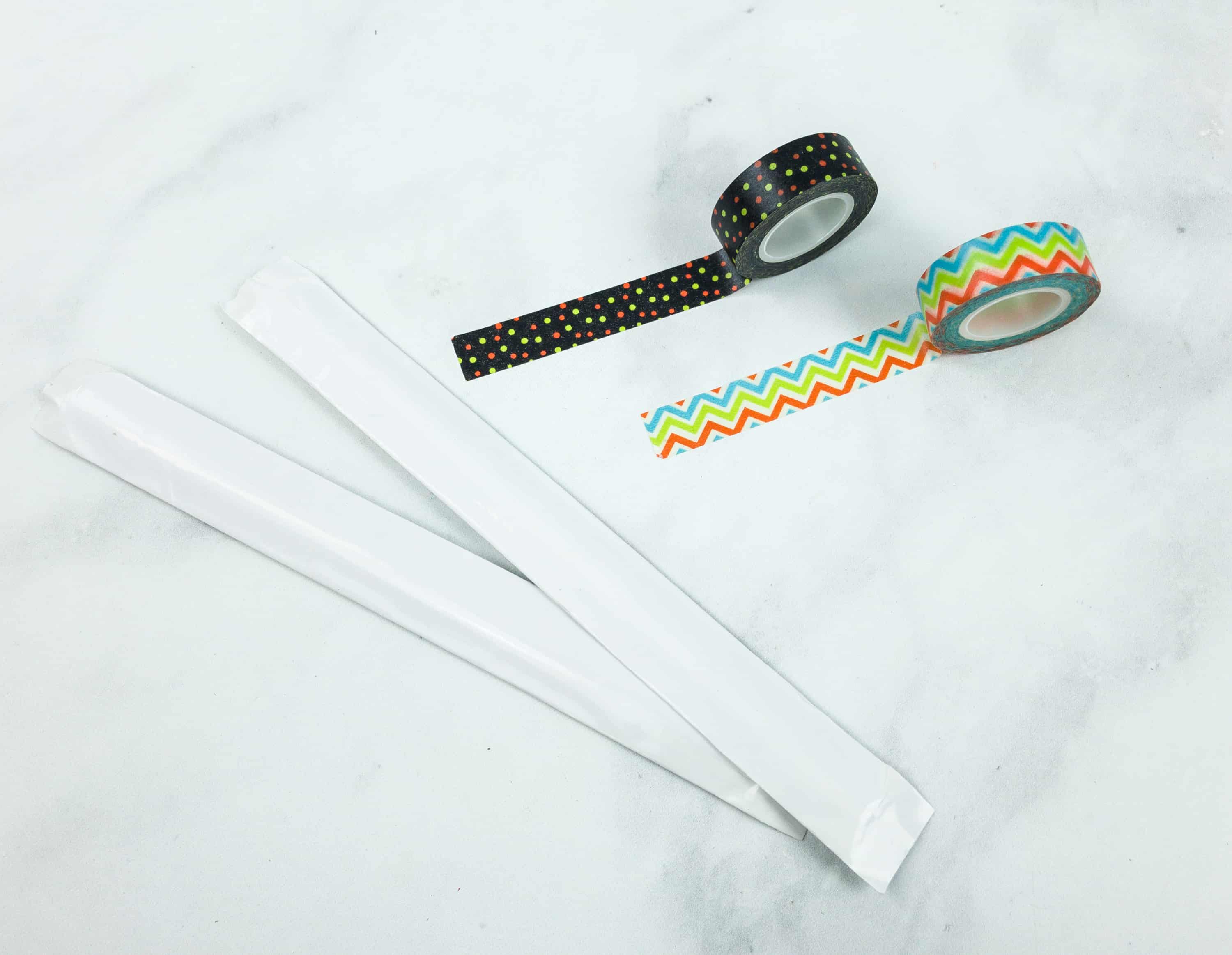 For the first activity, we received two rolls of washi tapes and two slap bracelets.
It's pretty easy to make. The kids just have to stick the washi tape on the bracelet the way they want it!
It turned out really cute!
#2: Rad Robot Masks
Materials for this mask-making activity include stickers and strings.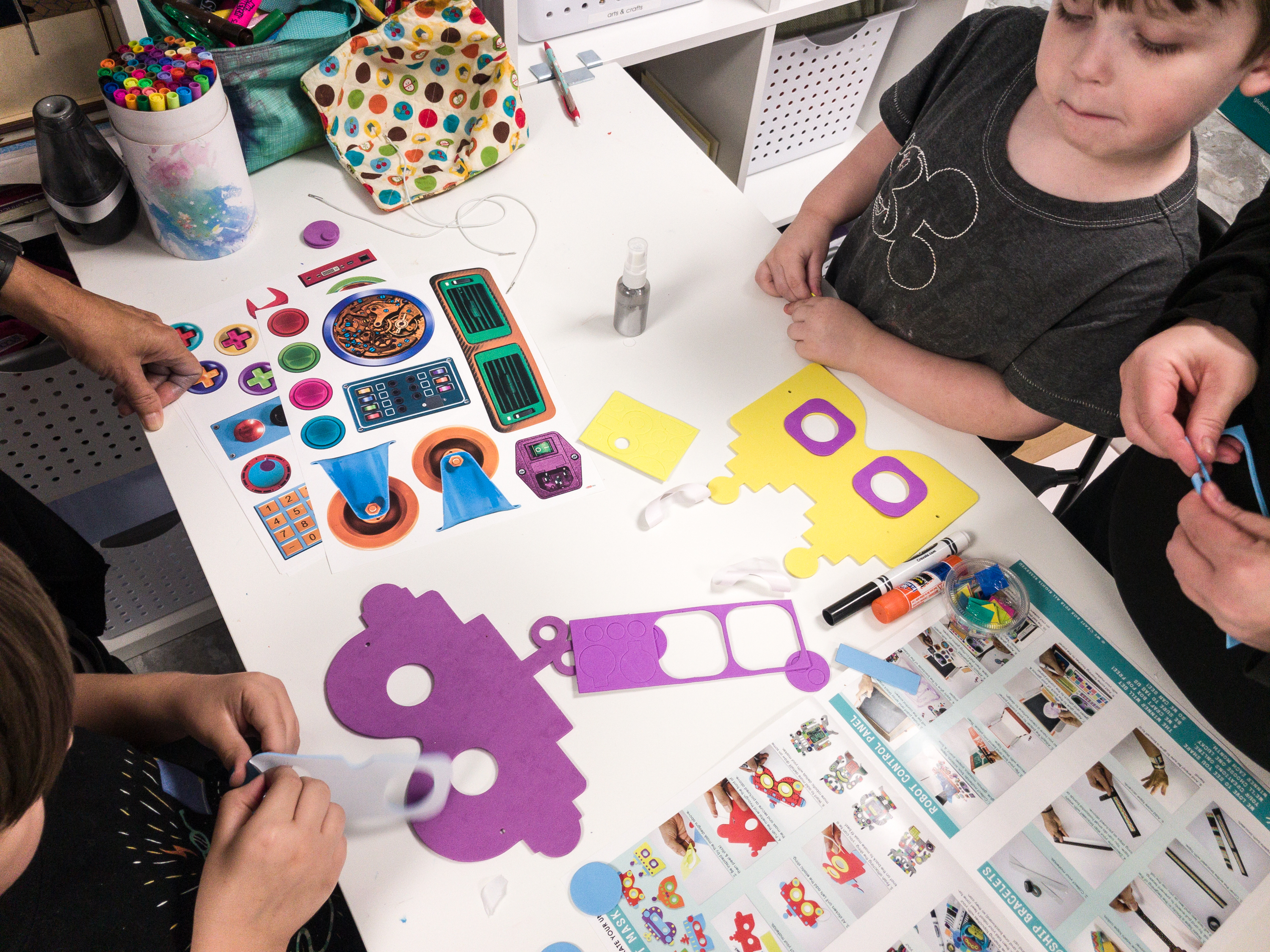 They started by peeling off the stickers…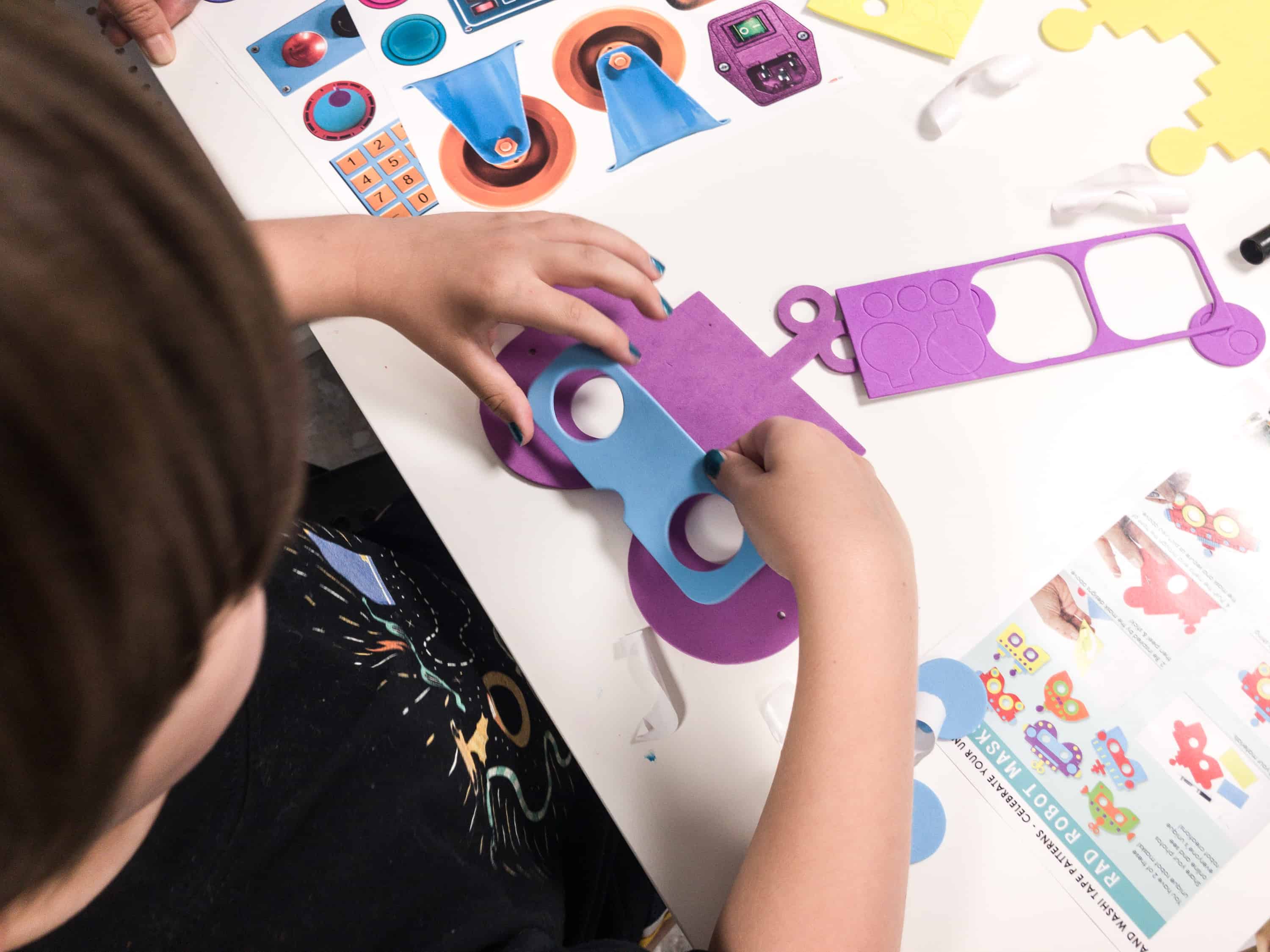 …and then putting it on the mask cut-out. It's not pictured here, but we also attached the strings afterward.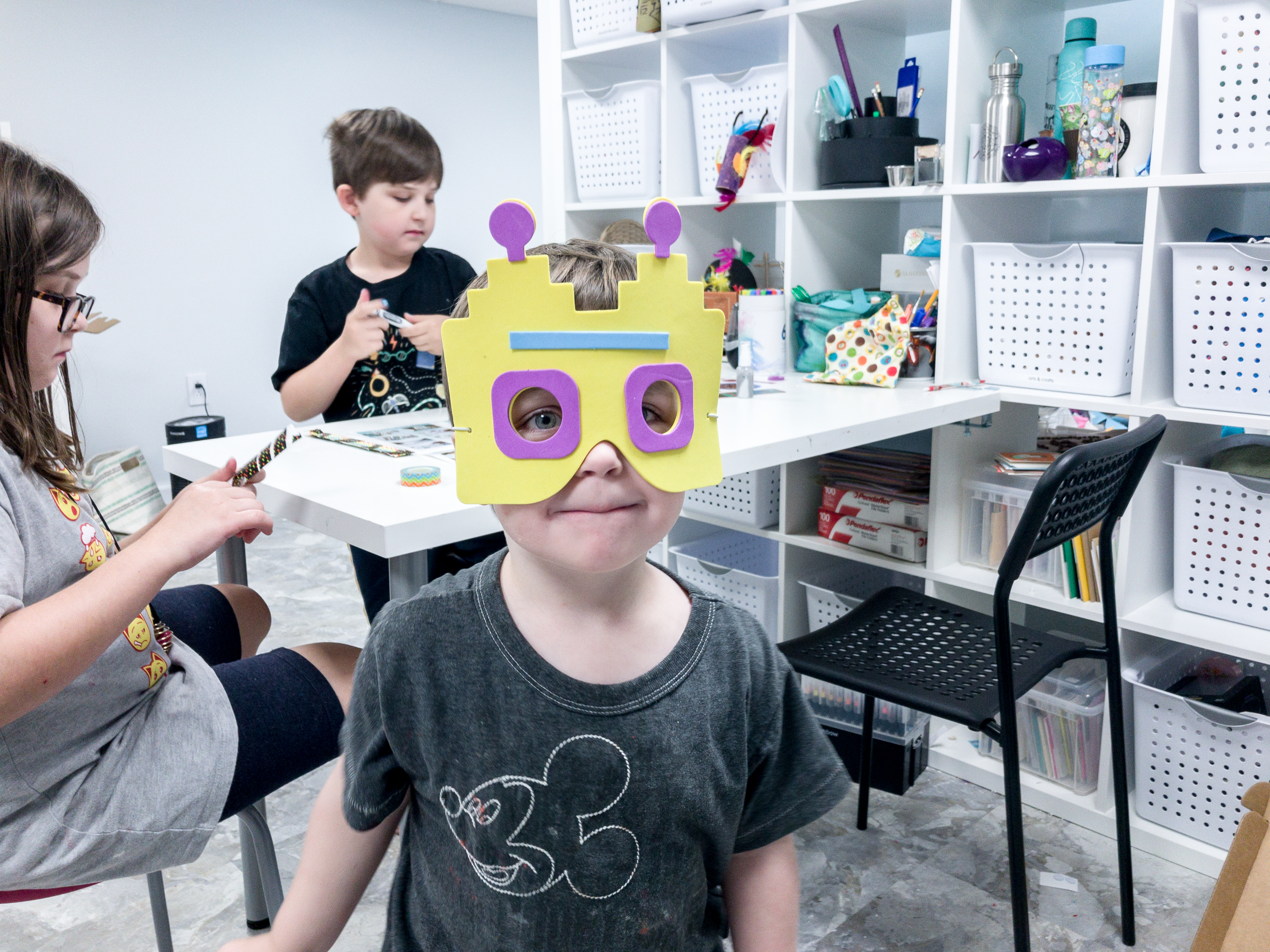 My younger son tested it out and it fitted him well! He loved it!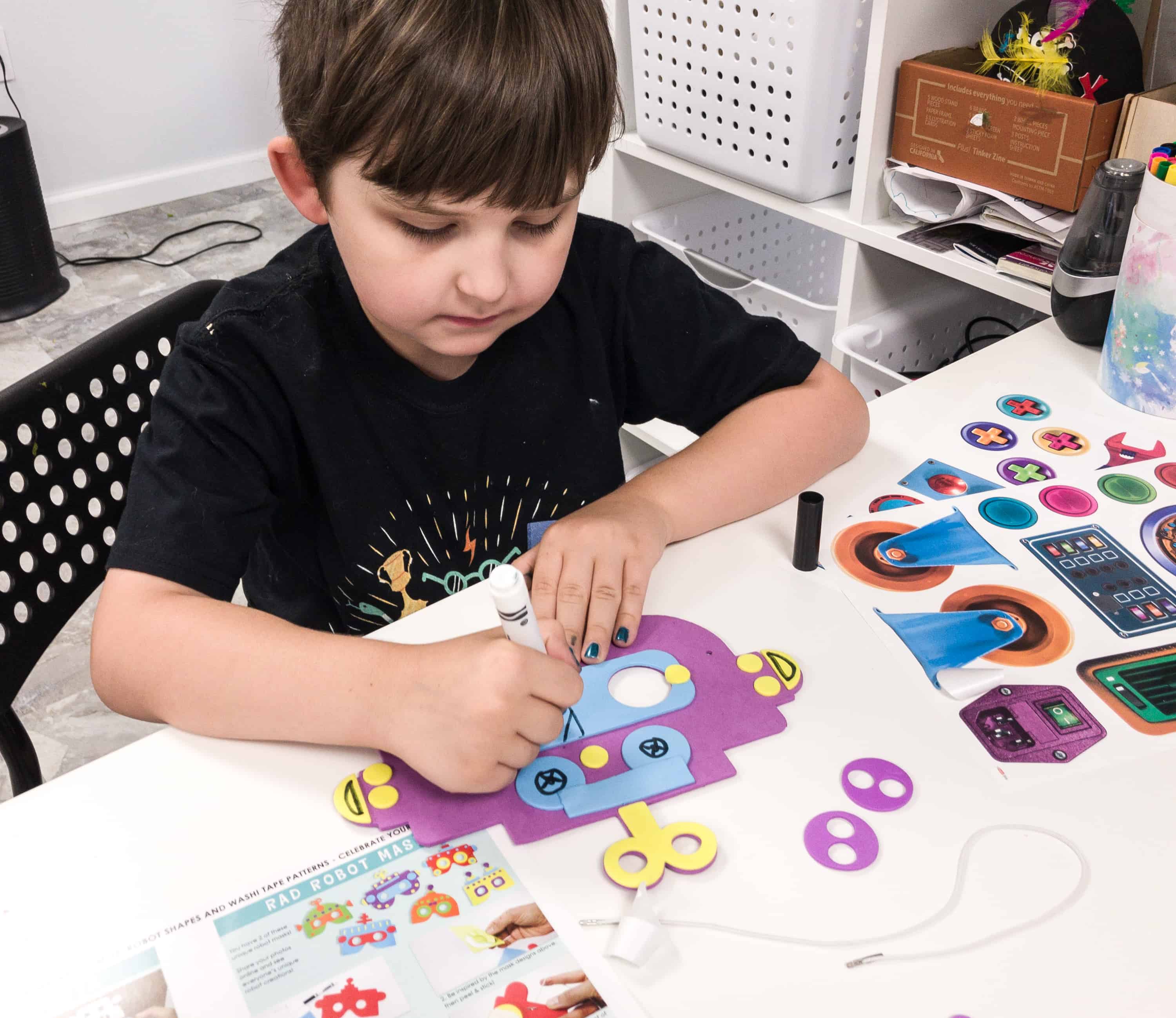 Meanwhile, my older son added more designs on his mask by drawing robotic details using the marker that was also included in the kit.
He really enjoyed designing his robot mask!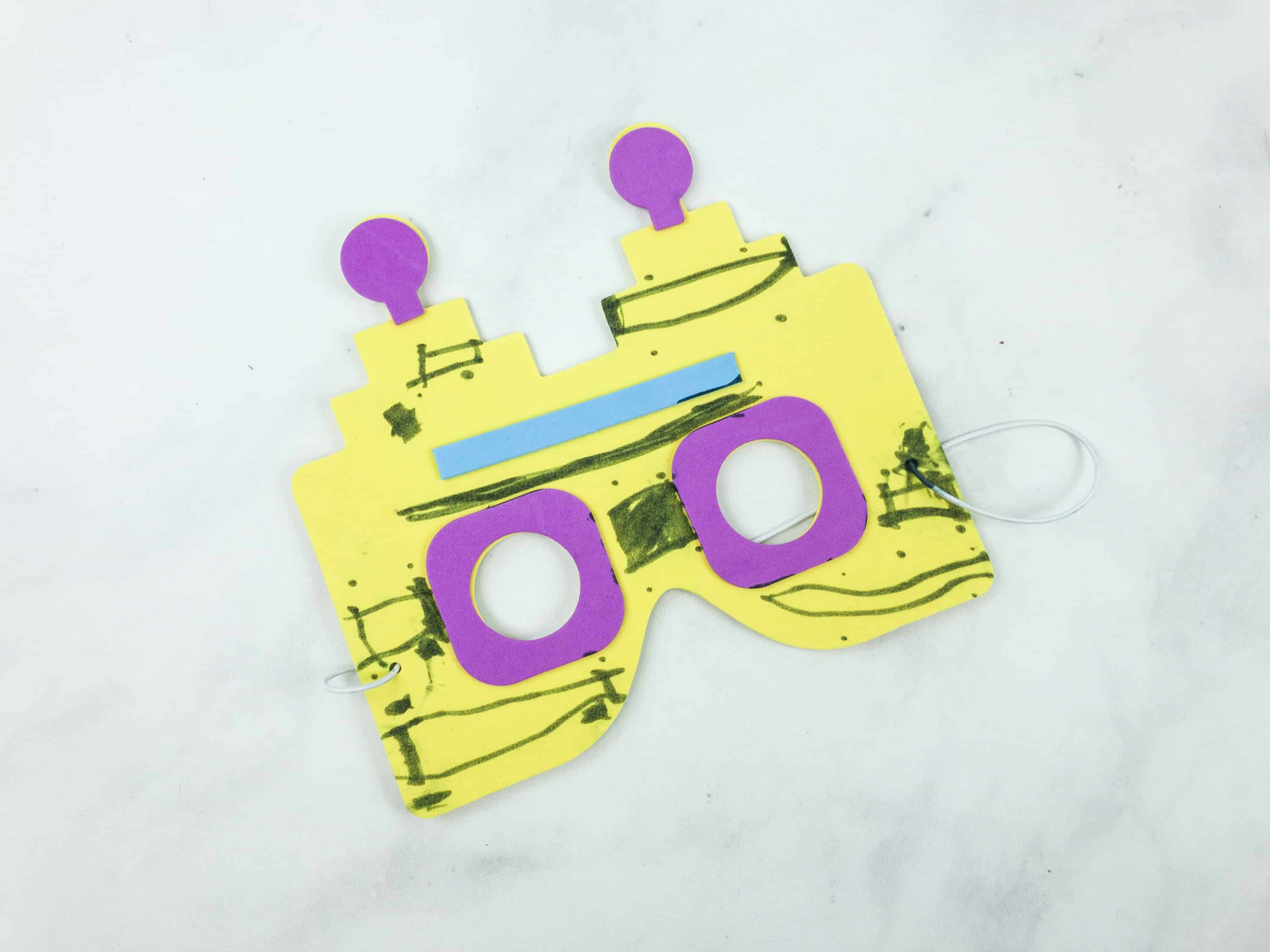 Here is the finished product! I love that they personalized them! We couldn't even get two of them in the same photo because they were being played with!
#3: Robot Control Panel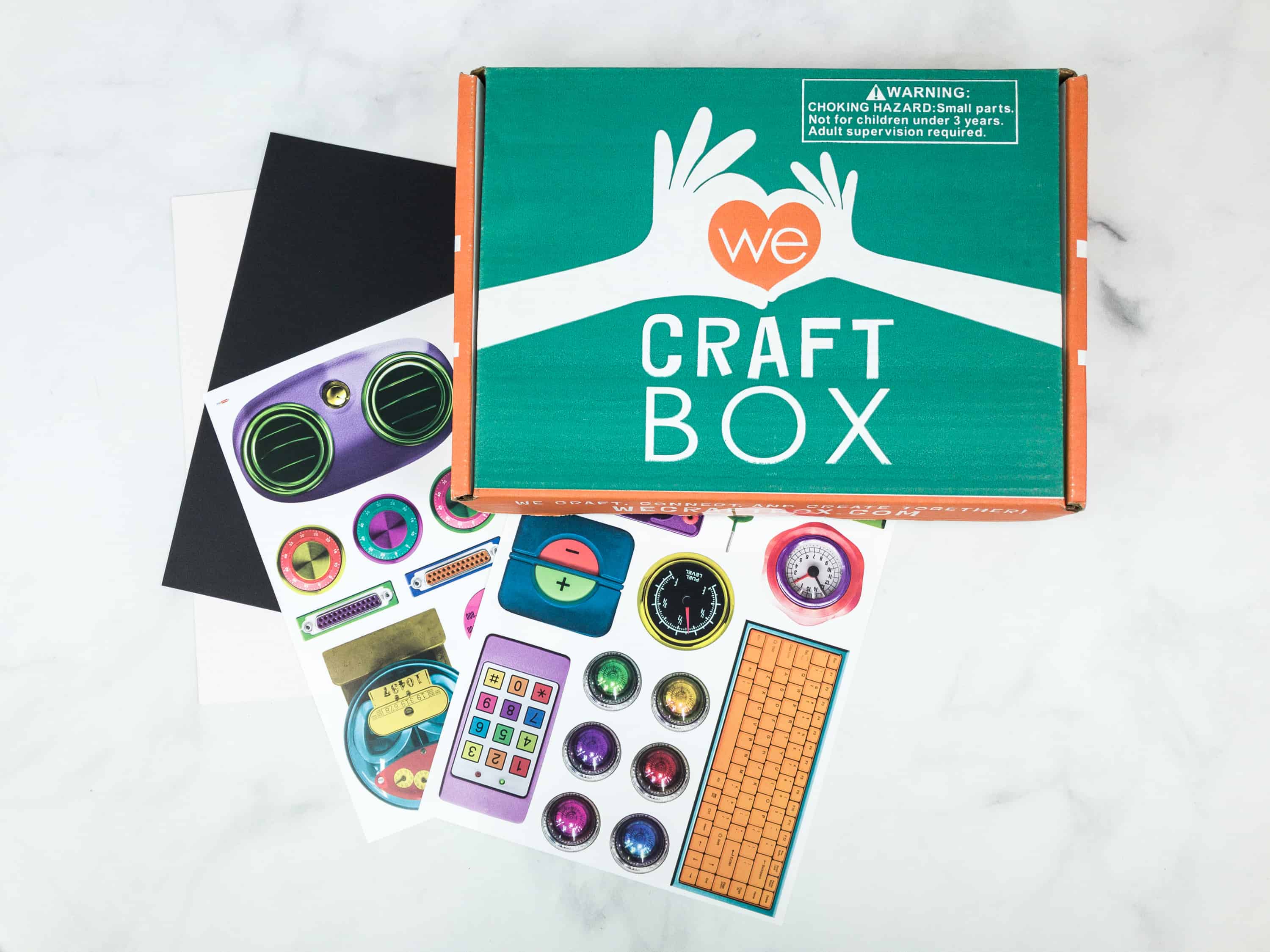 They provided gizmo shapes for this activity and the main material is the box itself!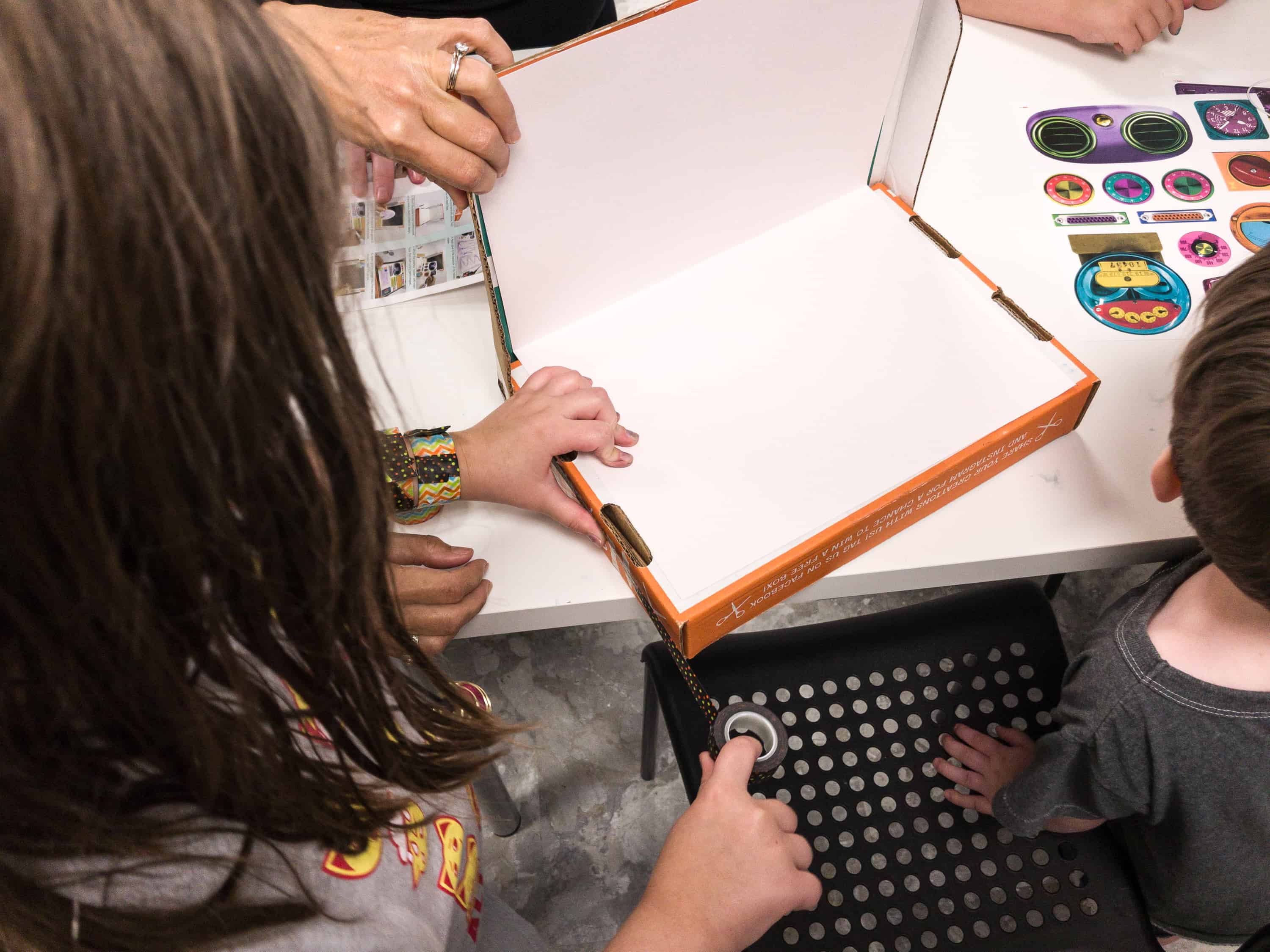 Unlike the first two activities, creating the Robot Control Panel was a bit more challenging. This time, the kids needed a bit of assistance taping the box back.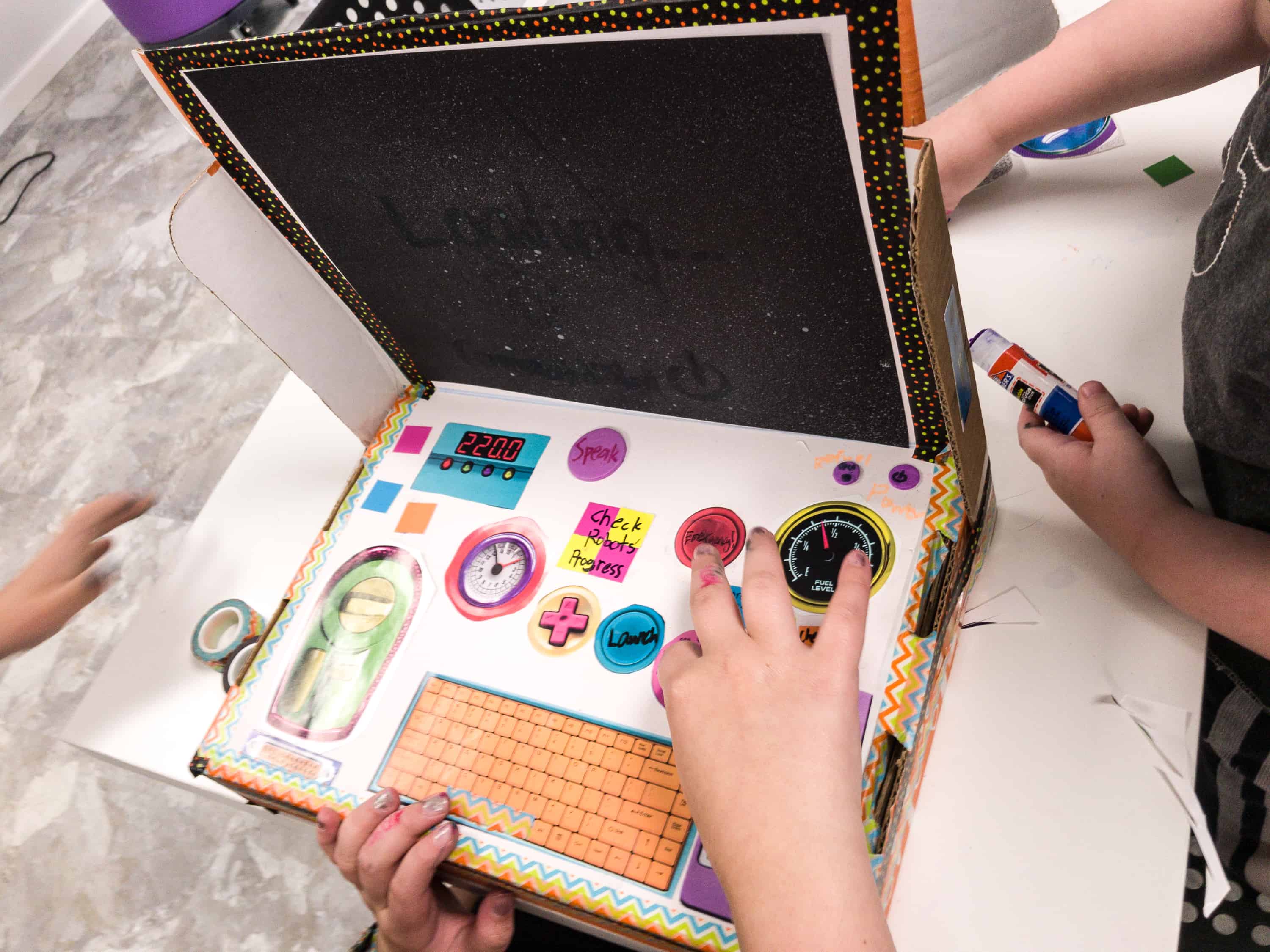 Once all the pictures are cut, they applied glue at the back of your gizmos and gears and attached them to the control panel. Do you see the screen? We spritzed it with the metallic paint and they wrote a LOADING message in it!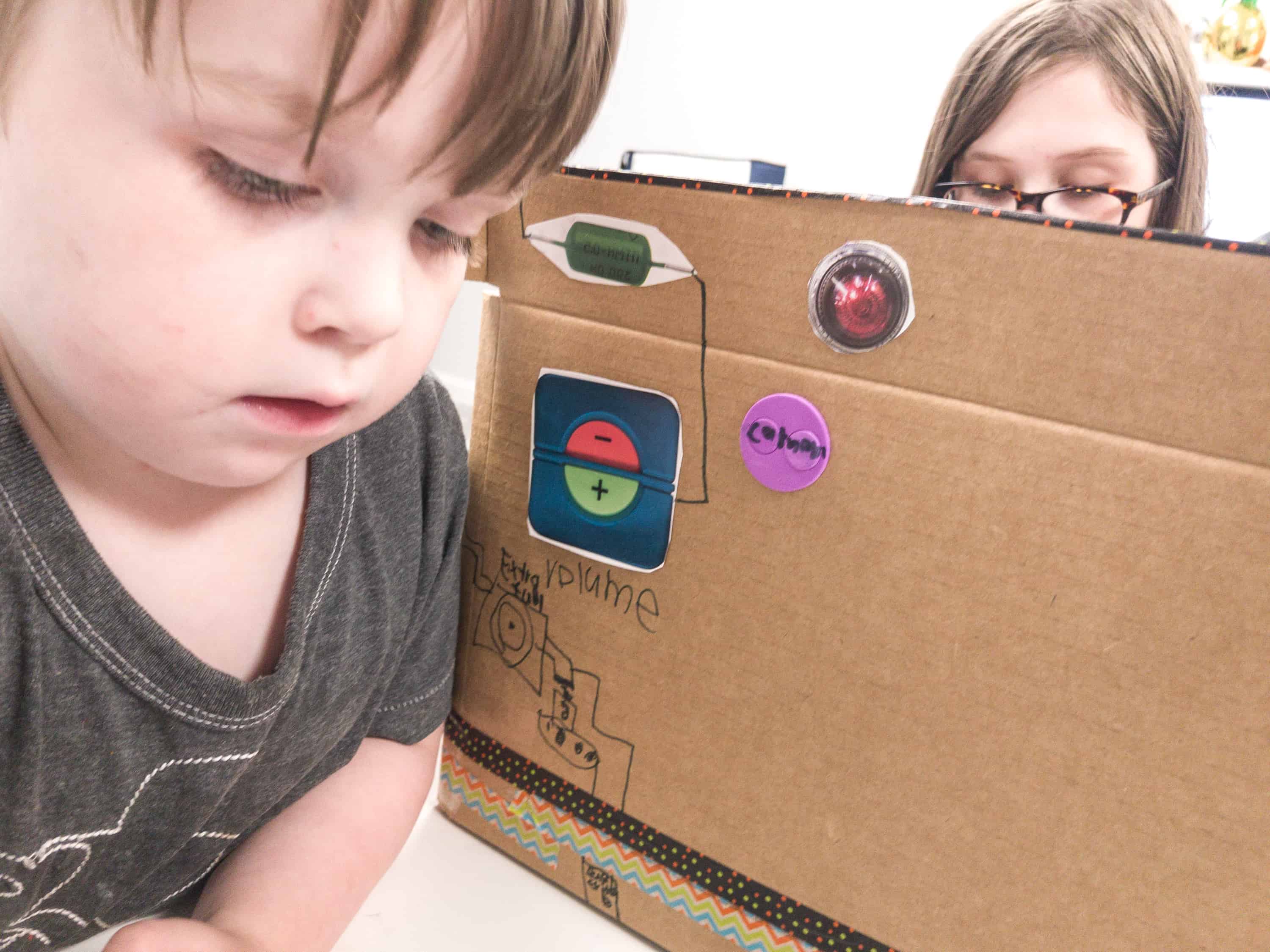 To make it more realistic, you can also put some of the gizmos on the back of the box, like the volume and power switches. You can also add drawings for extra details (like what my kids did)!
Our control panel looks great! The kids actually put the elements on their right places!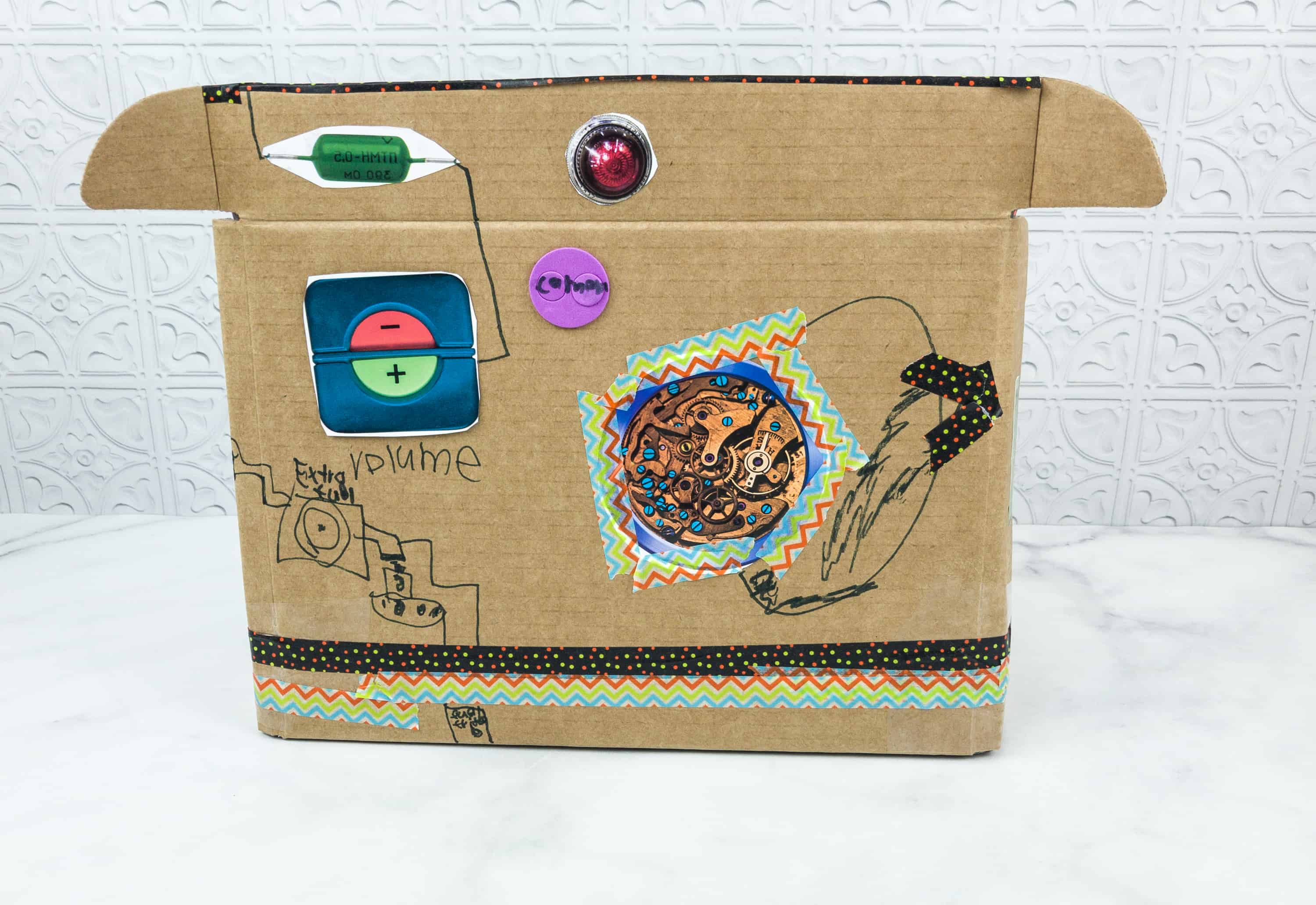 The back of the panel looks good to me! With all that added gears and buttons, who would think that this won't work effectively?
#4: Rocking Robots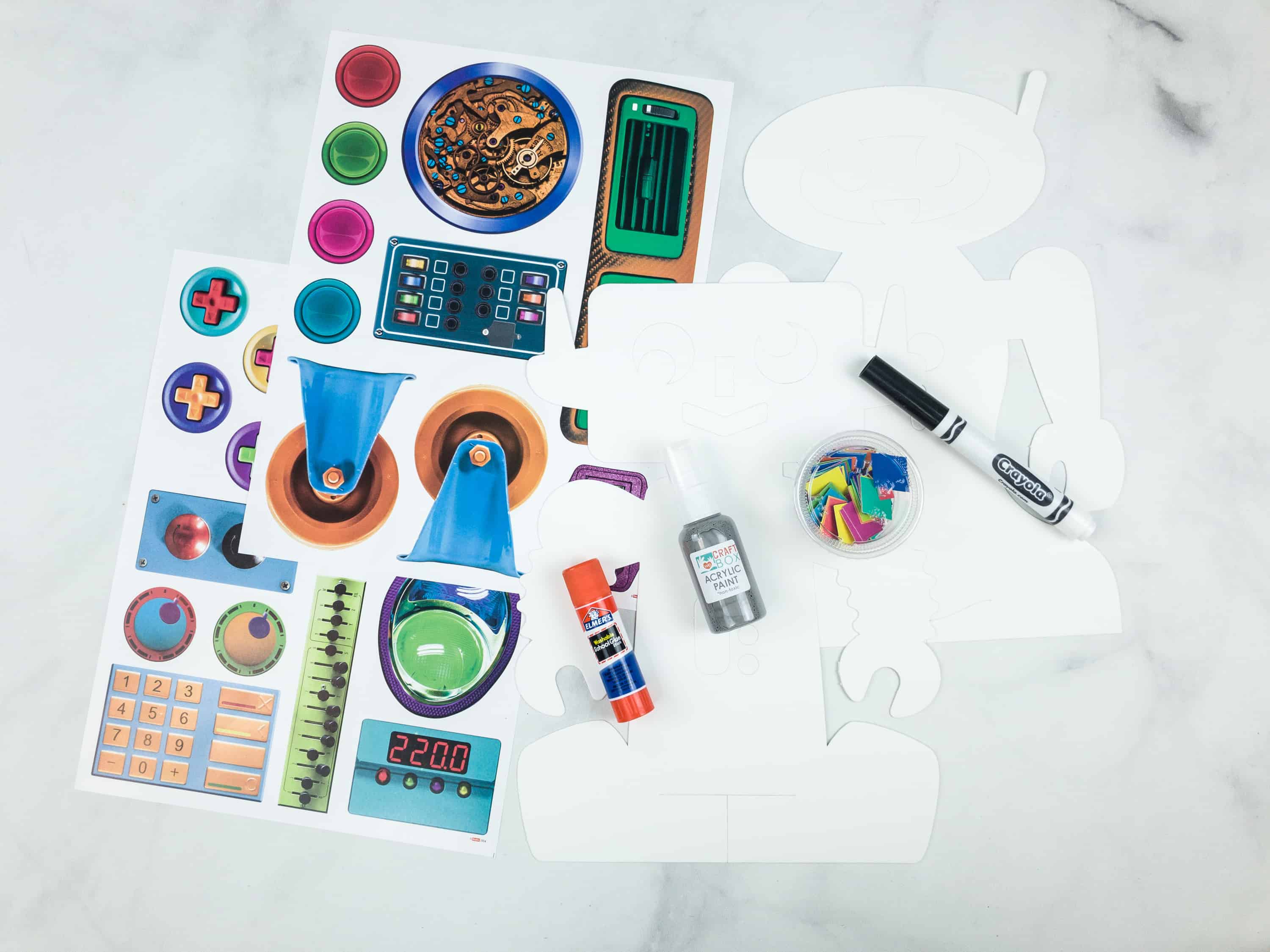 For the last activity, we're using glue, acrylic paint, gizmo shapes, marker, and robot cut-outs.
There's a lot of cutting and sticking involved! Grandma attempted to teach my leftie to cut. Great practice!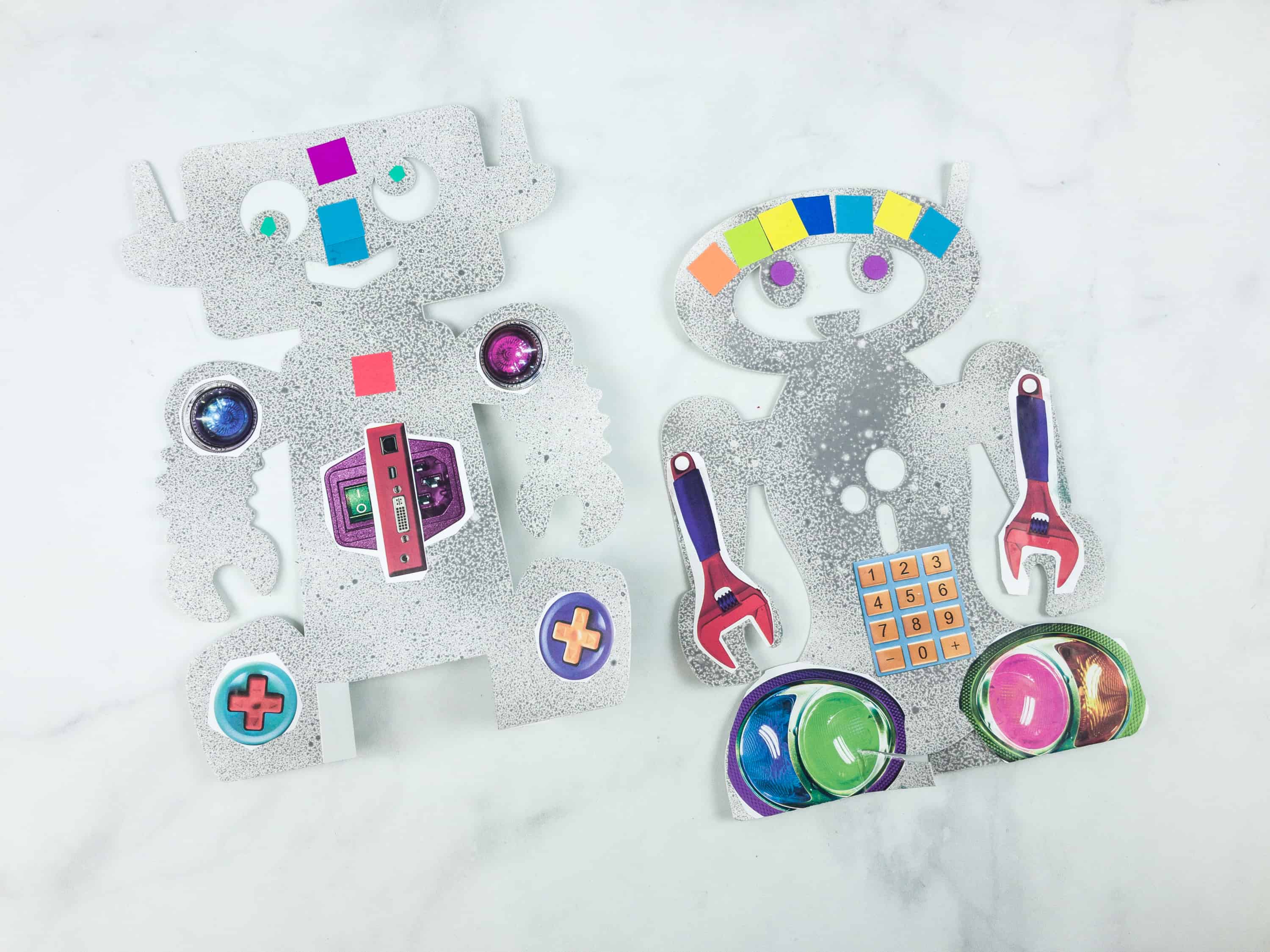 Here are the finished robots, complete with different tools and buttons.
This craft box for kids is really fun and engaging! This month's activities focused on robotics, and my youngsters had a great time building their own rocking robot, masks, control panel, and even robot friendship bracelets. This subscription had the children draw, glue smaller things to make a more cohesive design, and use their imaginations effectively. I also love how it became a bonding activity for us. And, they played with everything for HOURS and have returned over and over to these activities. If you'd like your kids to get creative, this wonderful box is worth a try!
What do you think of this month's box?