Umai Crate is a monthly subscription box that brings you exclusive Japanese-style noodles every month. The subscription costs $25 per month, and you'll get 7-8 noodles, plus bonus items like gachapons, collectible chopsticks, and more.
Umai Crate is from the same makers that bring you Japan Crate, Doki Doki Crate, and Kira Kira Crate!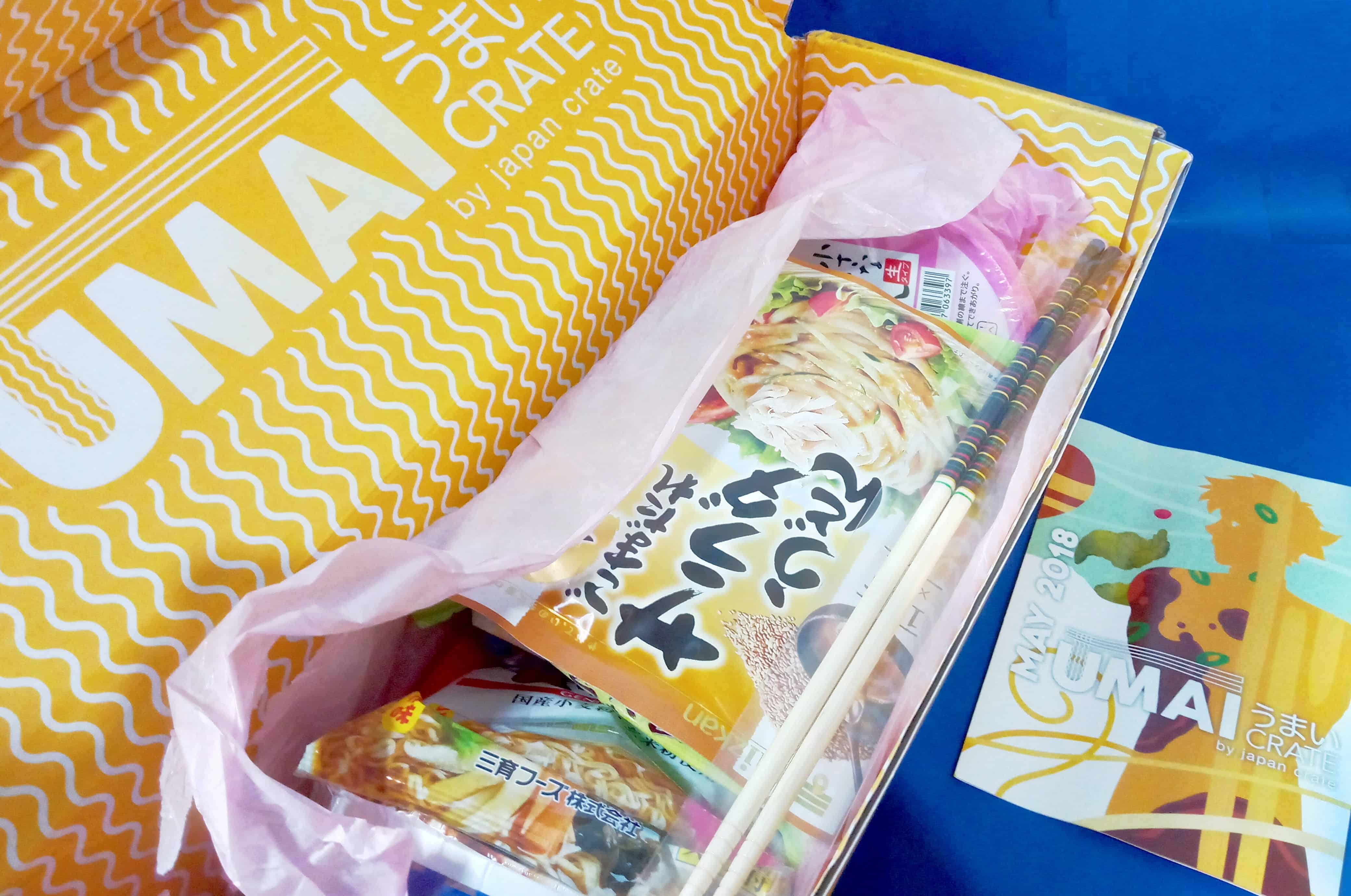 This is the May edition of Umai Crate. The box is almost the size of a windowsill planter, and it's packed with yummy noodles!
DEAL: Take $3 off your first crate. Use coupon code HELLO.
This booklet always contains a couple fun articles about noodles and noodle eating culture in Japan! There are also some fun recipes – this one dresses up the Banbanji Bacon.
The booklet also has a list of everything in the box, including the bonus item. I like the way each noodle pack description has little IKEA-style pictograms showing the preferred preparation method. It helps us pick which ones to cook at home and which to take with!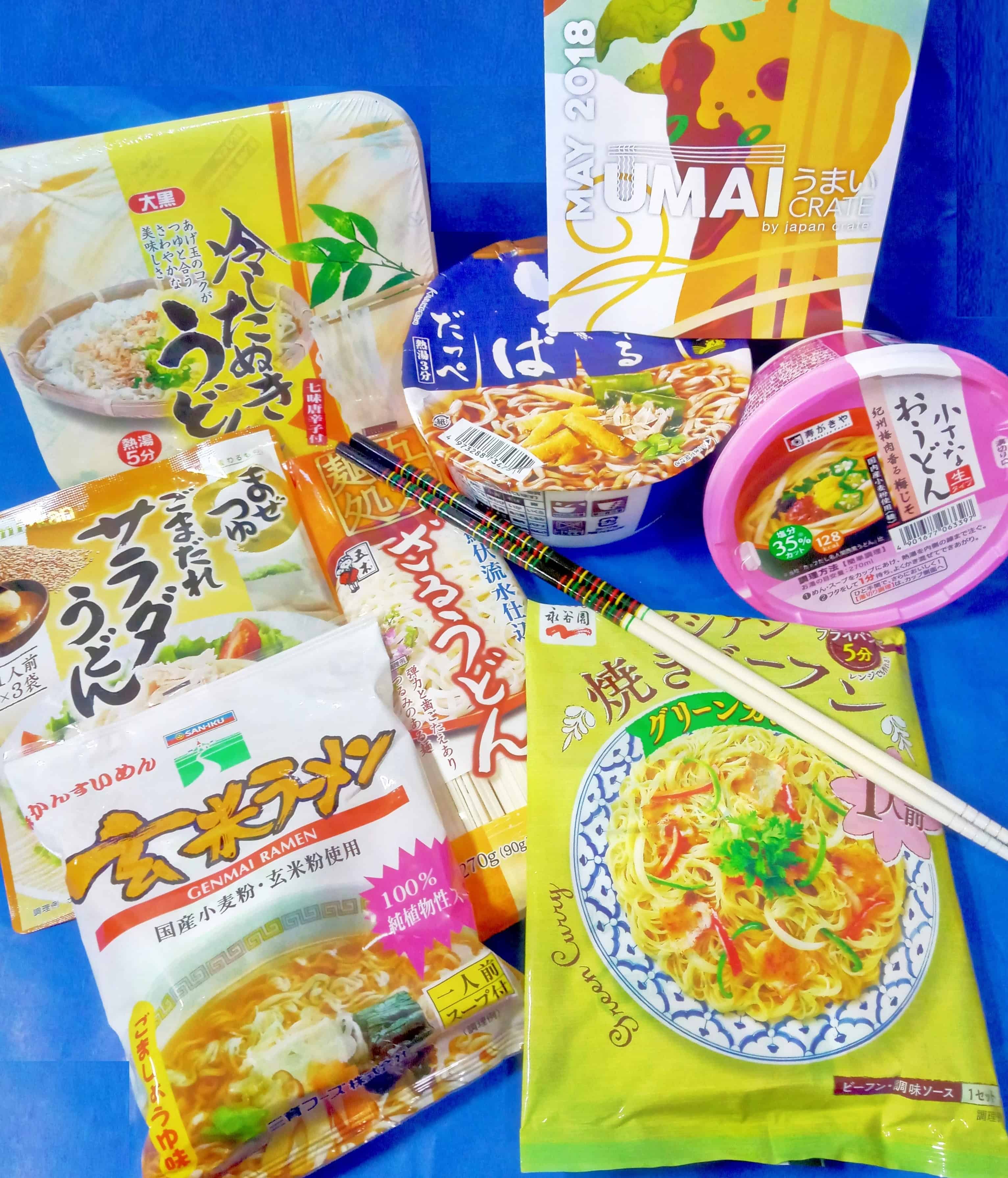 Everything in the May 2018 Umai Crate.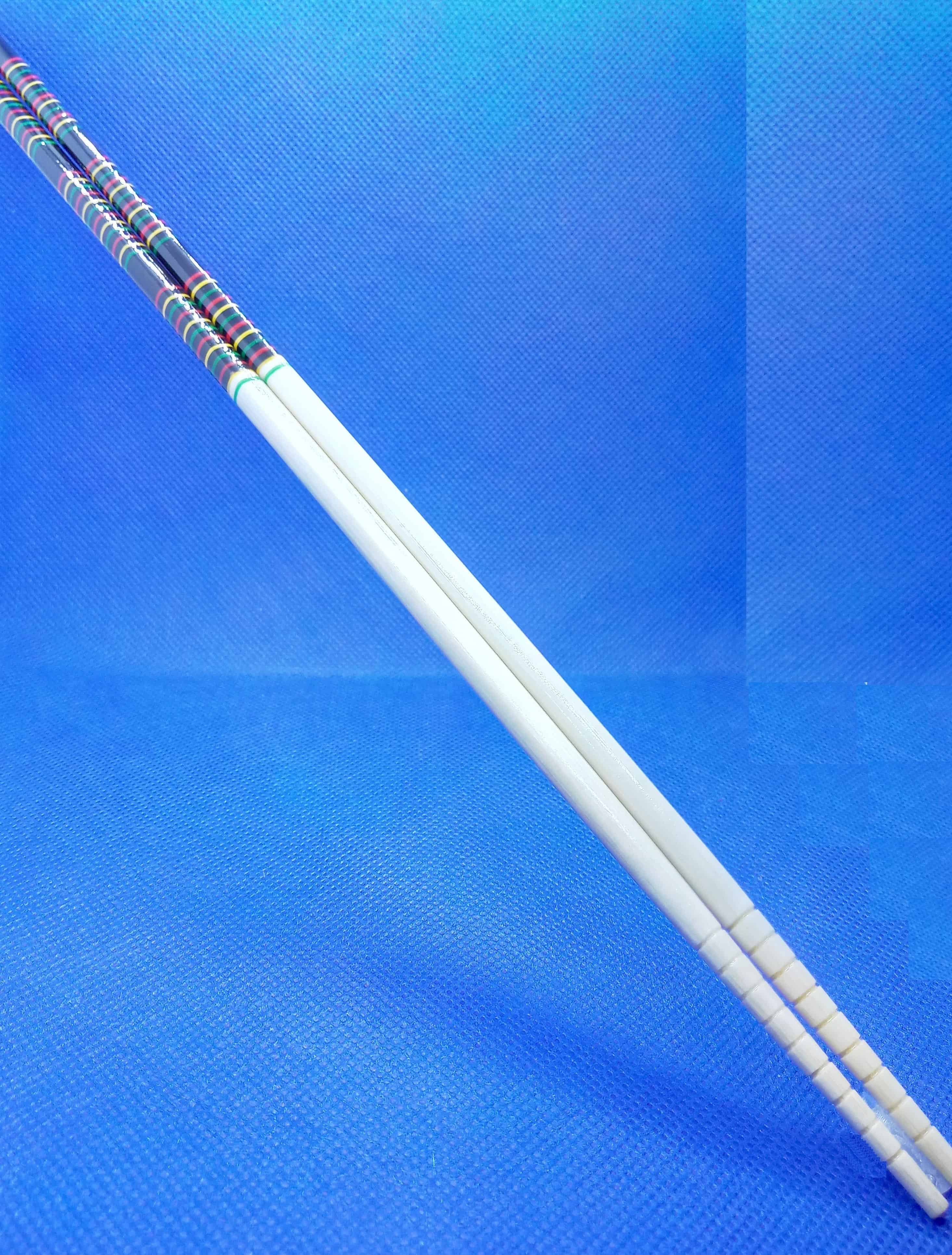 Bonus – Long Chopsticks! We're now finally able to cook without getting too close to our wok/pan. This long chopsticks is perfect for stir-frying or cooking your favorite Asian dishes.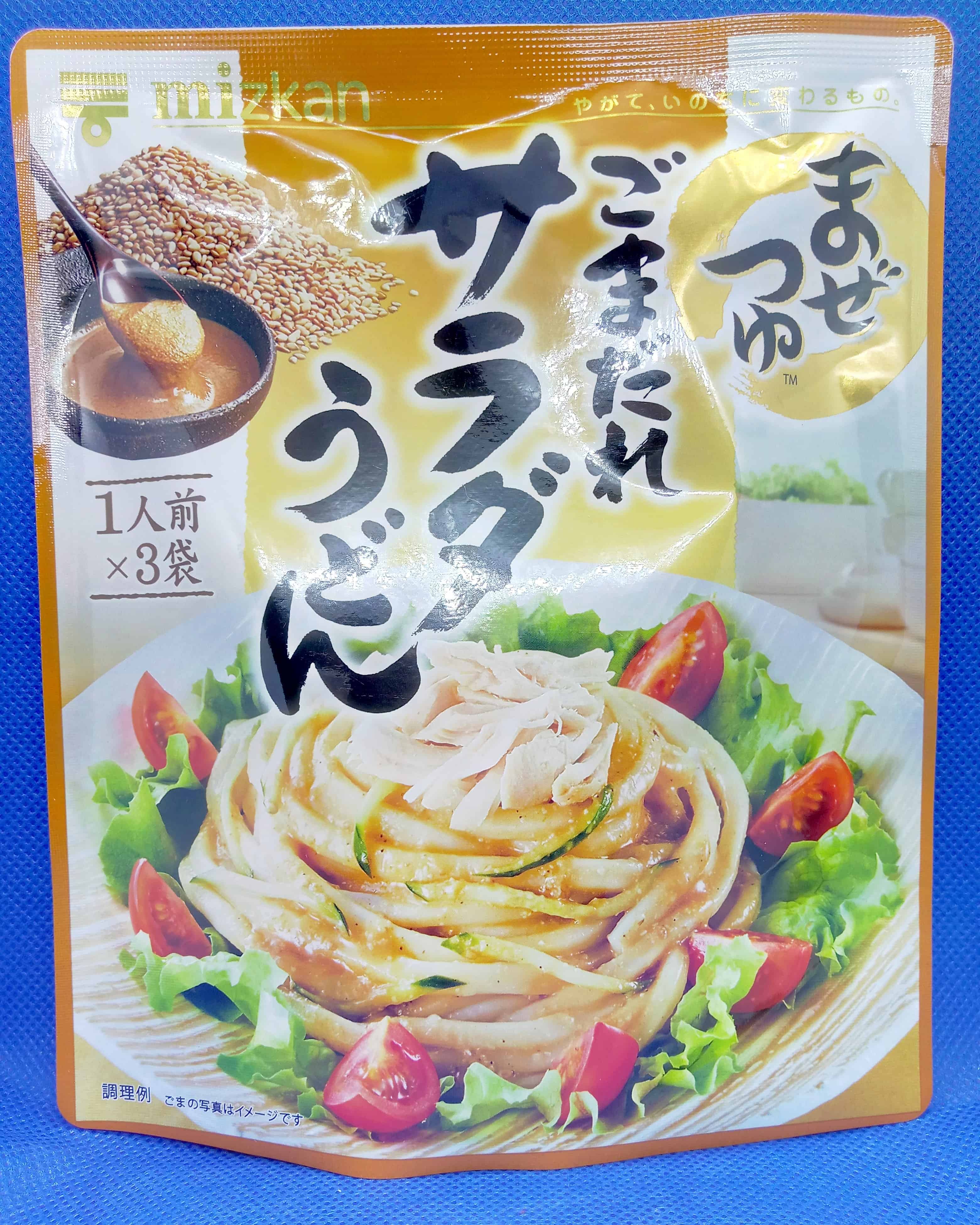 Sesame Salad Sauce Udon. My daughter loves the sauce – you can definitely taste the sesame! We paired it with the Zaru Udon.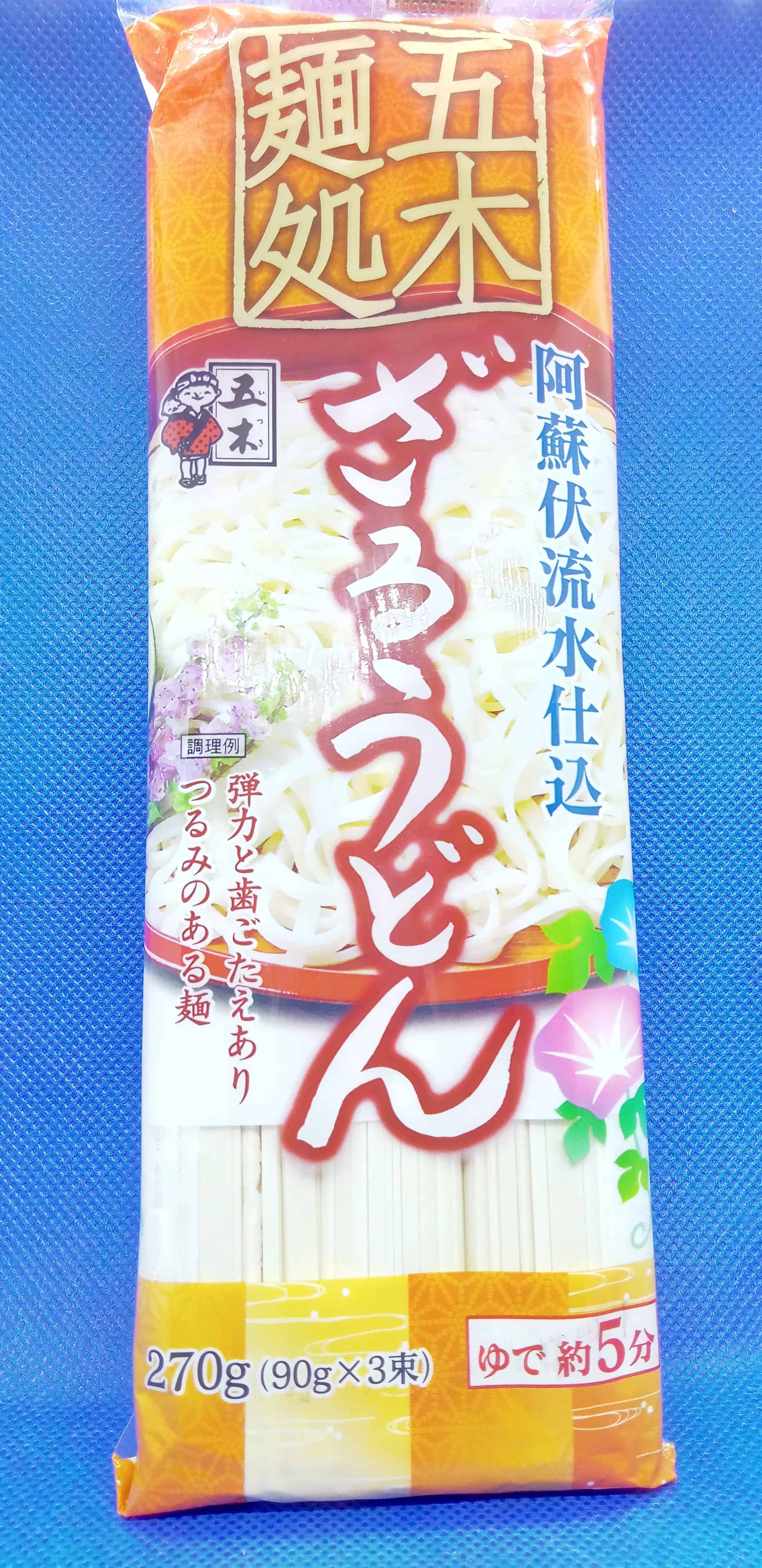 Zaru Udon. This Udon is a popular cold noodle dish in Japan. Despite the suggestion to eat it cold, we served it hot since we're not used to eating cold noodles. It works perfectly well with the sesame sauce above!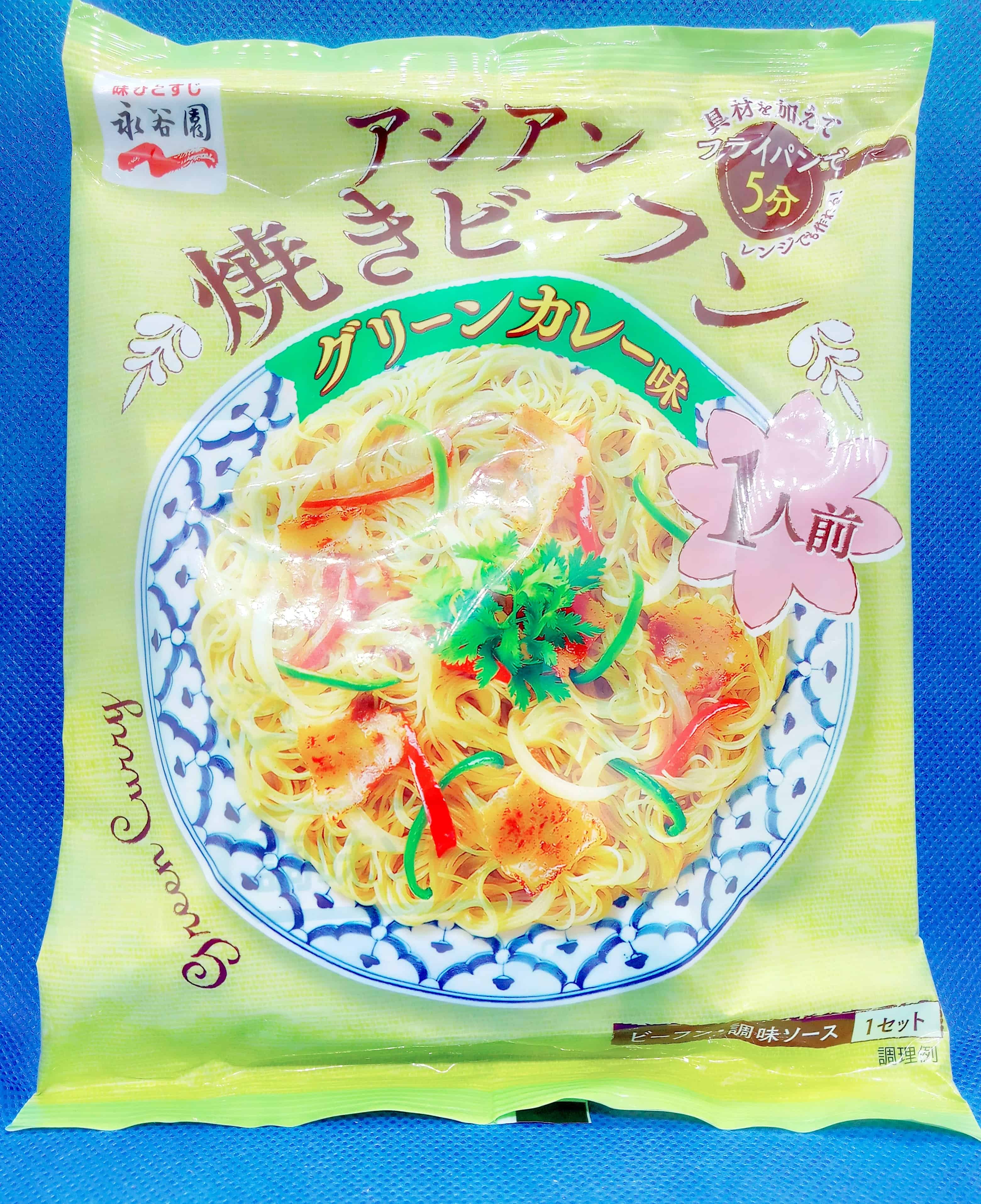 Asian Rice Noodles Green Curry. This is one of the non-Udon dish sent this month. My husband loved the long noodles! He also enjoyed the broth since it came with strong flavors from the green curry sauce.
Genmai Ramen. This noodle is this month's healthy ramen option. Compared to the sesame sauce above, the broth of this noodles gives you a lighter sesame flavor. The noodles are a bit crunchy, maybe because it's made of brown rice noodles.
Dashi Ga Kiiteiru Soba. This Soba gives you a break from all the Udon noodles sent this month. The broth is a bit salty and seaweed-y for my taste, but they complement the crimped-style noodles! This is a very filling meal.
Hiyashi Tanuki Udon. Tanuki means "raccoon dogs," which for Japanese brings good luck. This is our pick this month – the noodles are creamy and the broth is filling! It came with tempura bits, which my daughter enjoyed "fishing" in the noodles.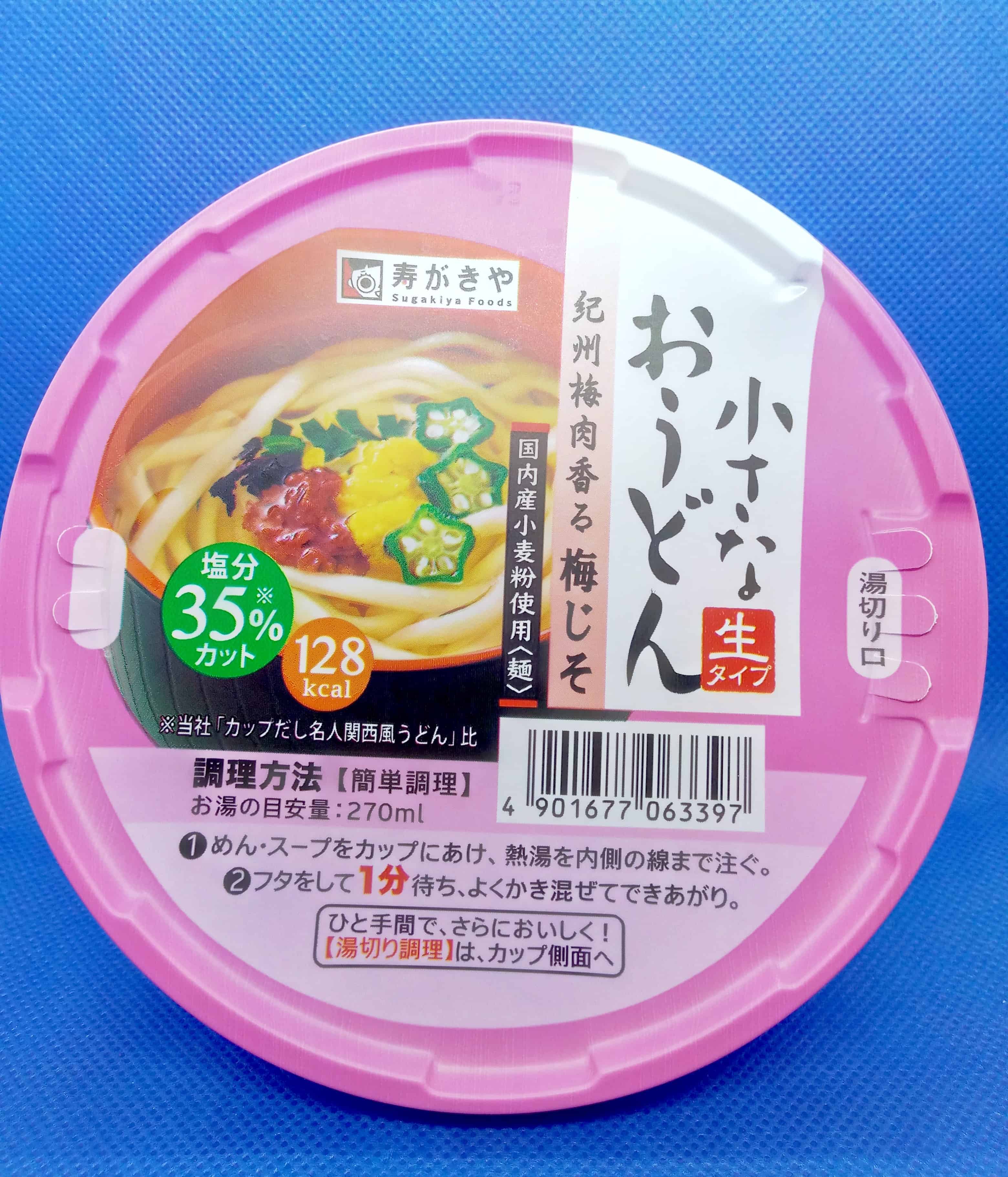 Ume Shiso Small Udon. This Udon is a perfect size snack. However, my daughter thought that the plum flavor in this ramen is too strong. There's also okra, but it doesn't do much for us. The noodles were nice though – they're thick and creamy.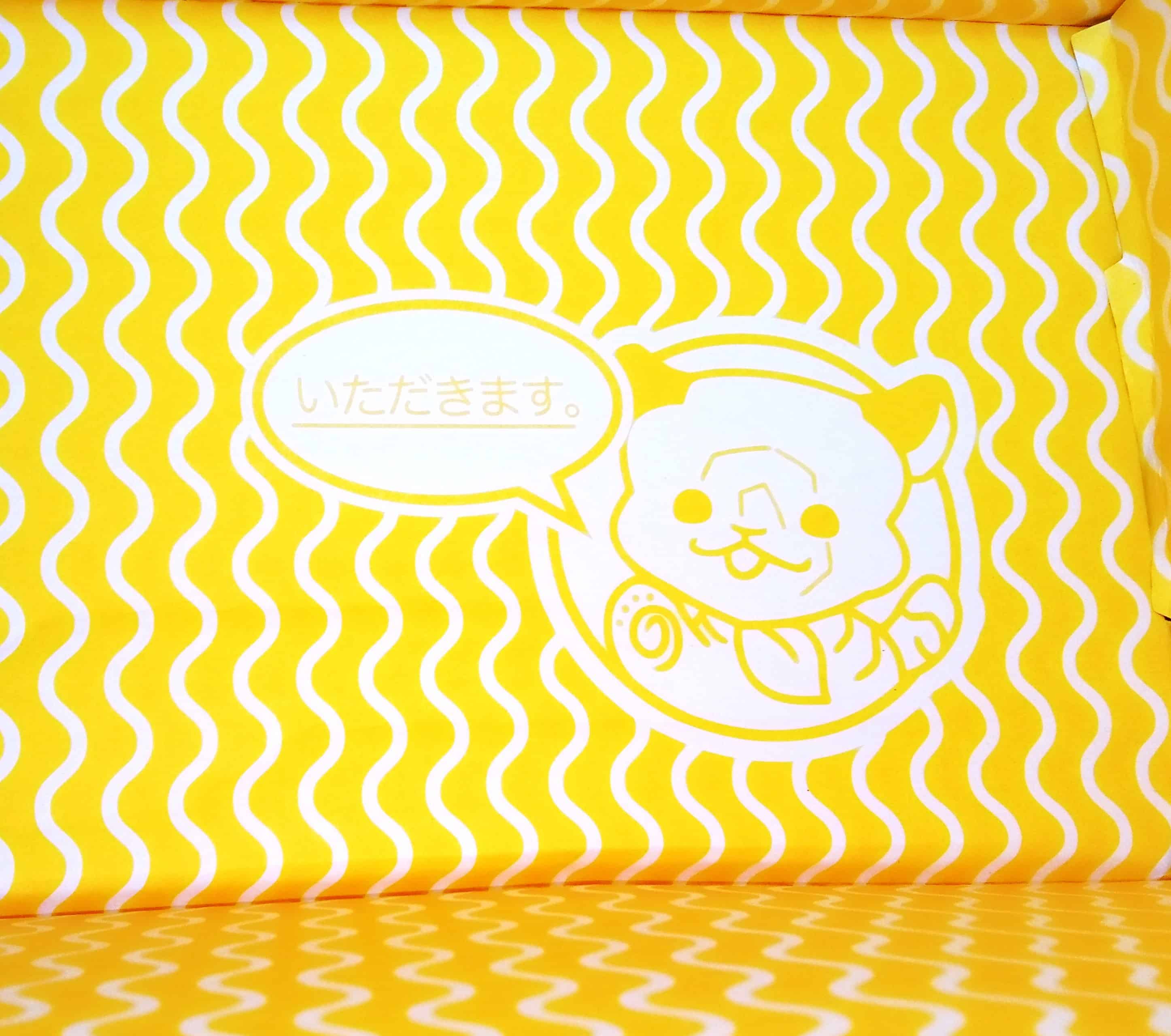 It says Itadakimasu, or let's eat!
Our family loves getting Umai Crate each month. It became a monthly activity for us to sit down and taste all the noodles! Our favorite this month is the Hiyashi Tanuki Udon and Asian Rice Noodles Green Curry. We also appreciate that Umai Crate is now sending a sauce packet. We just thought there's too much Udon for this month.
Overall, despite there's too much Udon, this curation is a unique tasting experience! Until next month!
What's your favorite ramen this month?