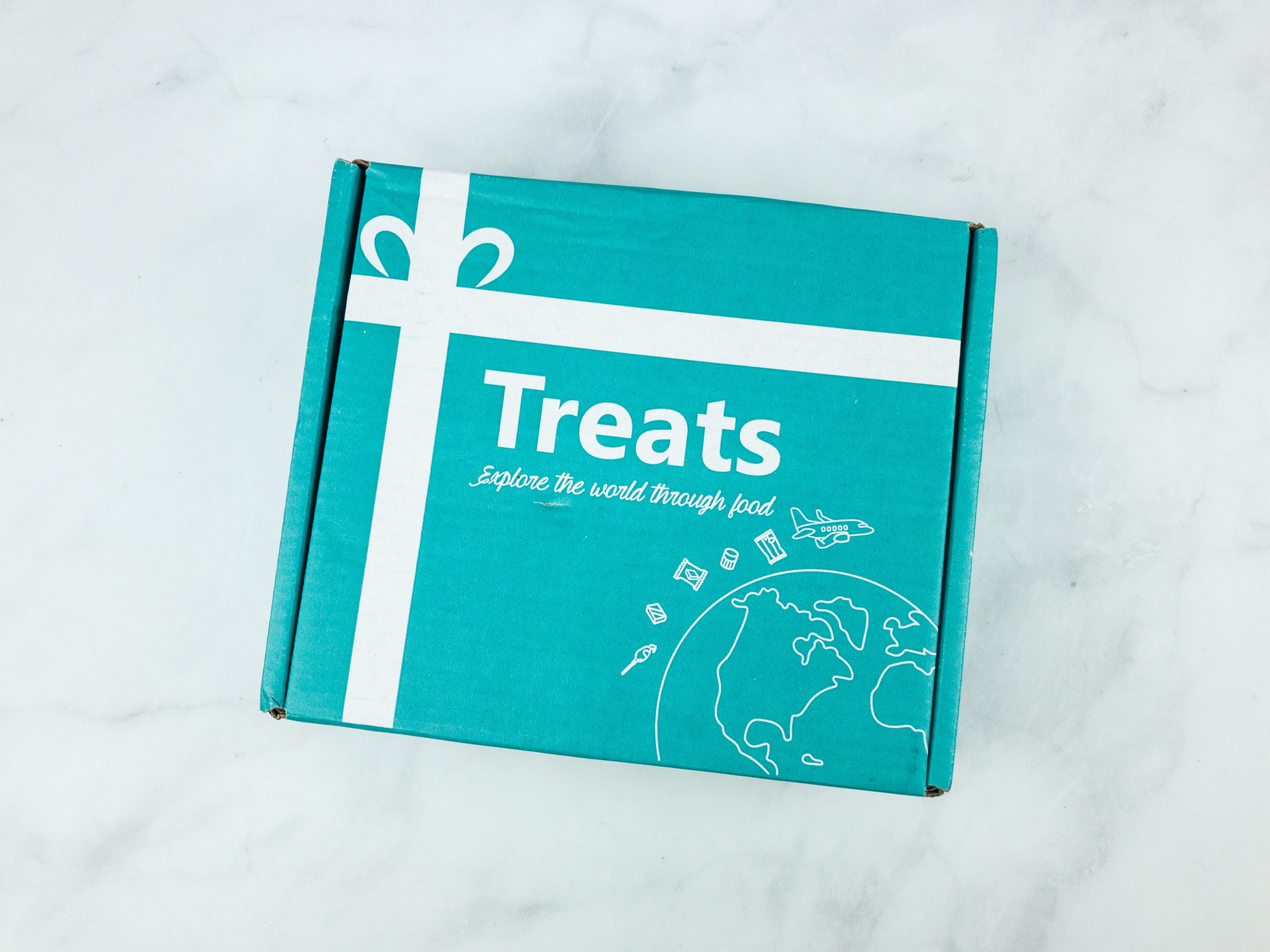 Treats is a monthly snack subscription full of snacks from around the world. You can expect to receive eclectic and interesting snacks that you've never sampled before (unless, of course, you've lived in the featured country recently)! The Standard Pack offers 4-5 snacks, while the Premium box offers 8-10. It's quick to enroll, and you'll get your first box within a few days of when you subscribe.
This is a review of the premium pack – $25.95 per month.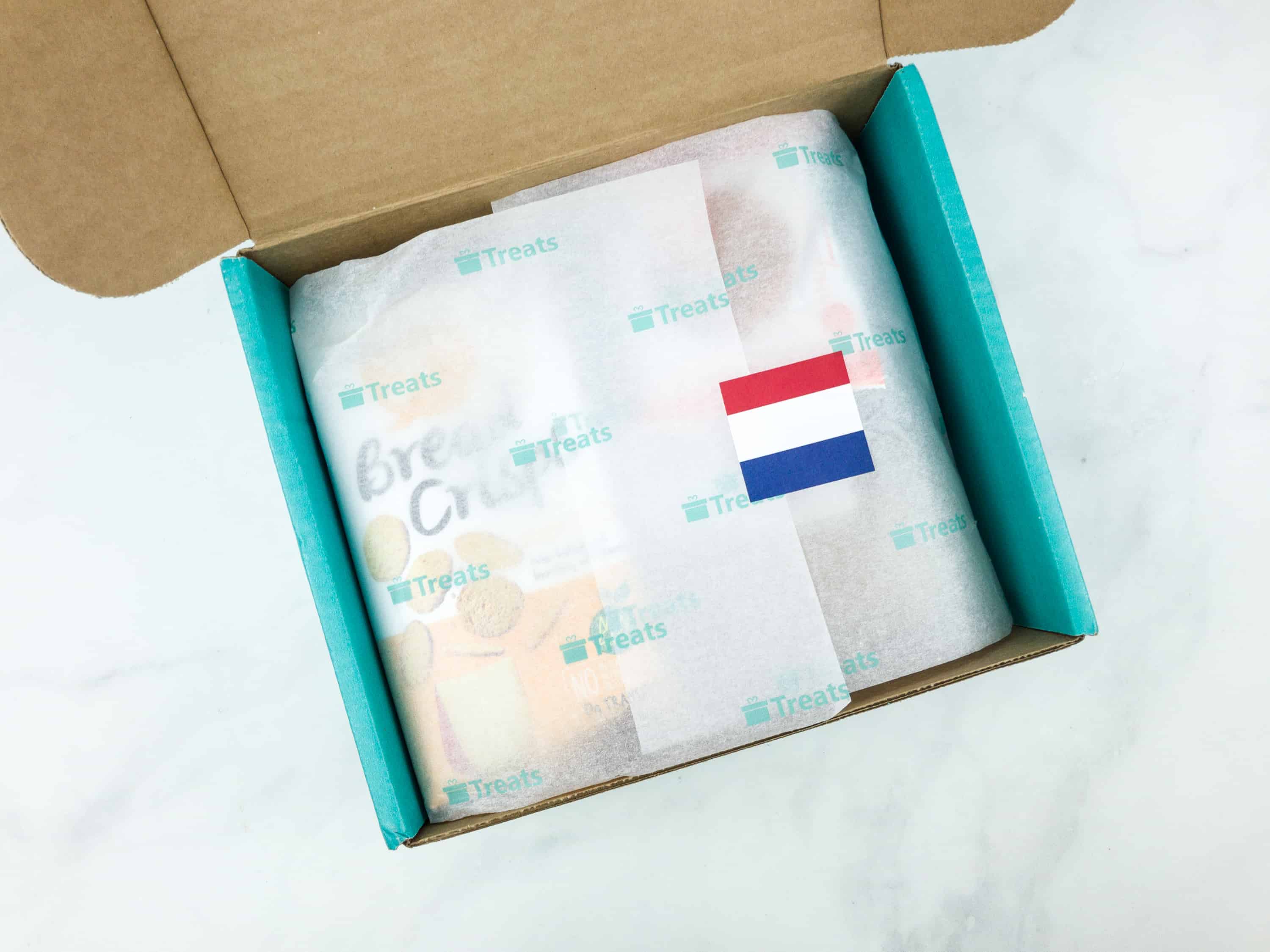 This month's Treats destination is Netherlands! The packaging is simple and elegant, and you are always greeted with the flag of the featured country when you open the box. Tissue paper keeps the contents a secret until you are ready to dive in.
DEAL: You can save 15% on your first month with coupon code HELLO15.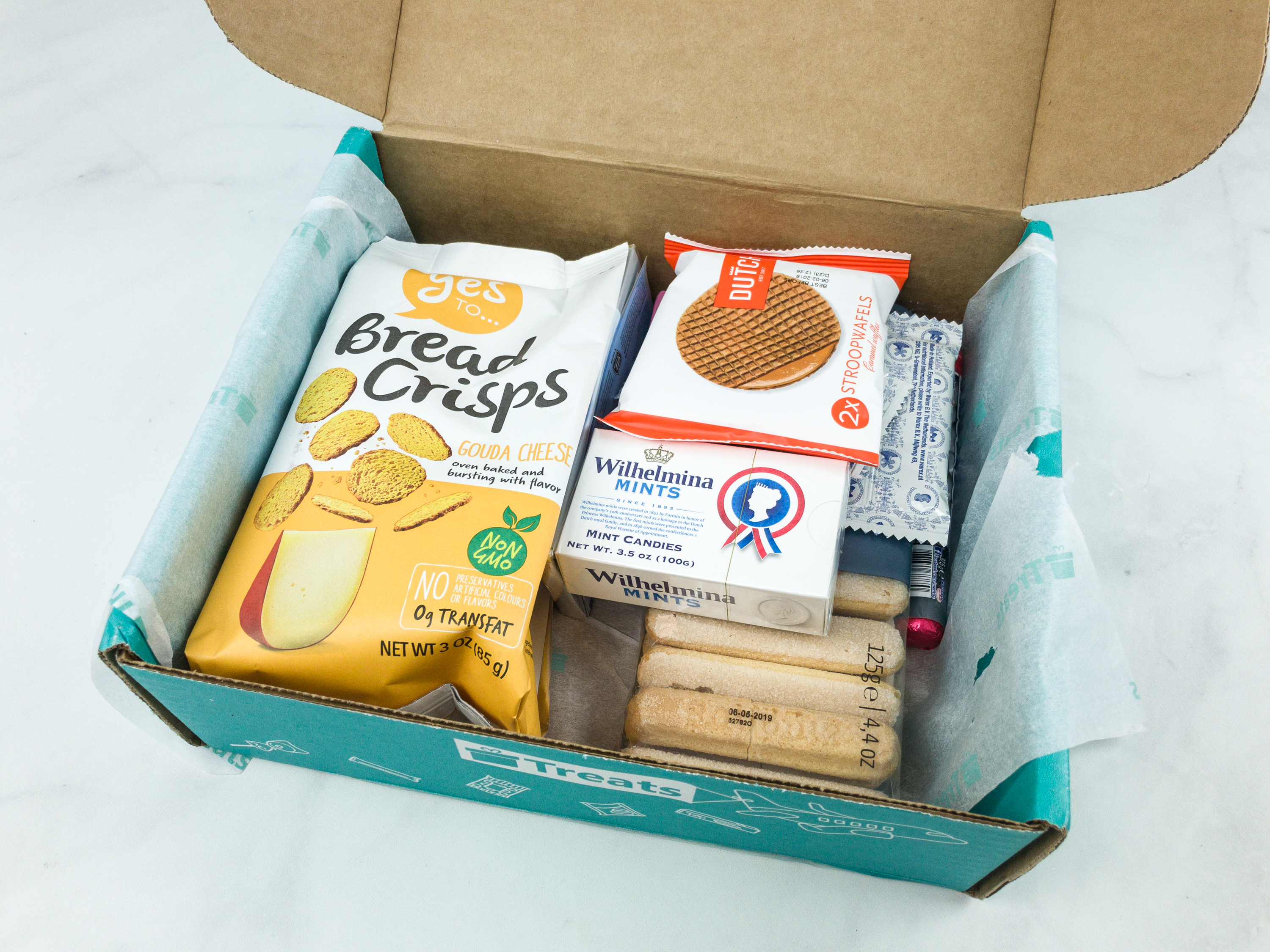 The box is filled to the top with goodies! Everything comes in its original packaging, often solely in the language of the featured country – sometimes it's just as much fun to see the unique package styling as it is to try the snacks! The box is always so full, that they don't need to use any extra packing material.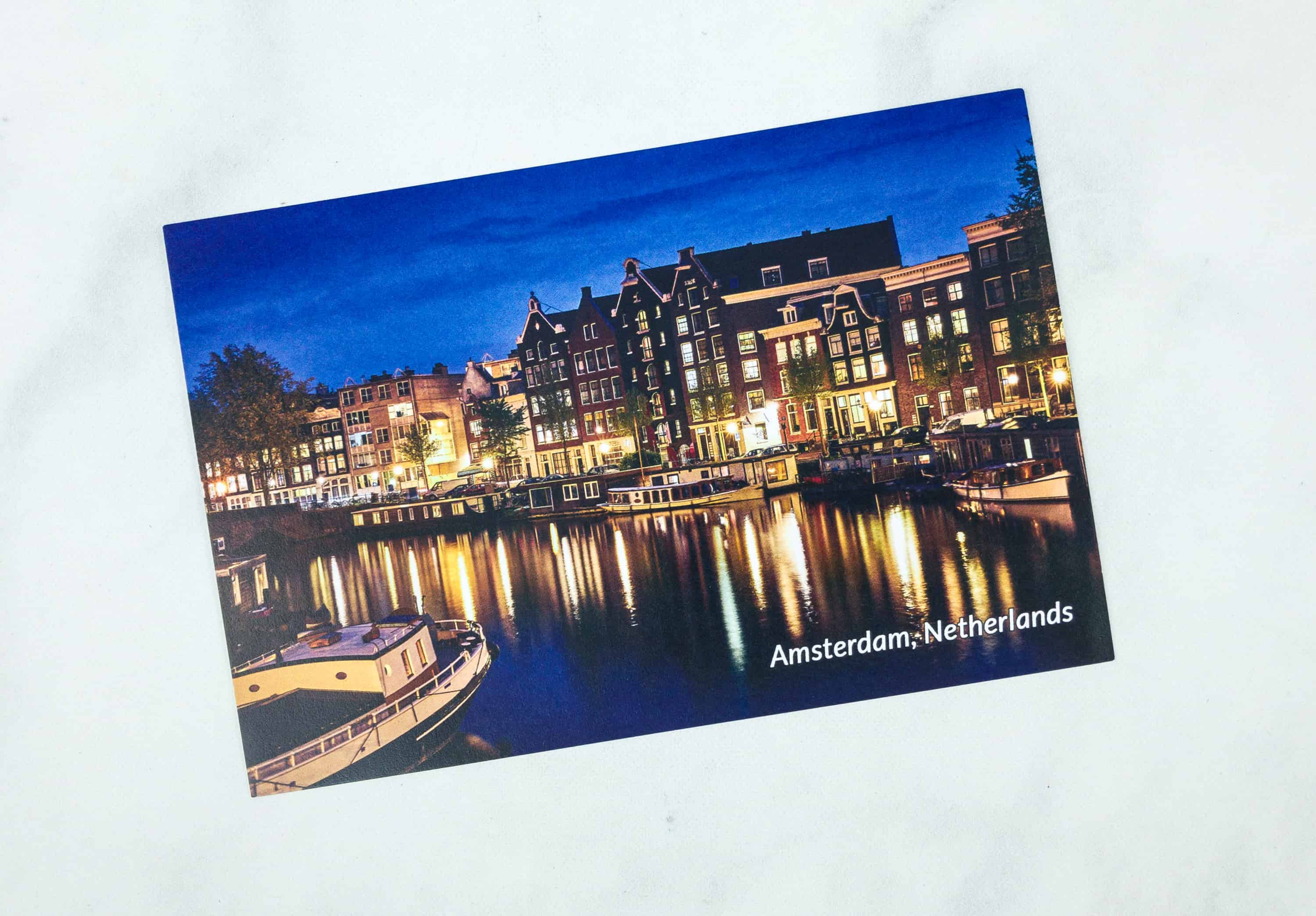 The box always includes a beautiful postcard welcoming us to this month's Treats destination. Usually, it is a shot of one of the most iconic landmarks of the country. This month, it's Amsterdam, Netherlands!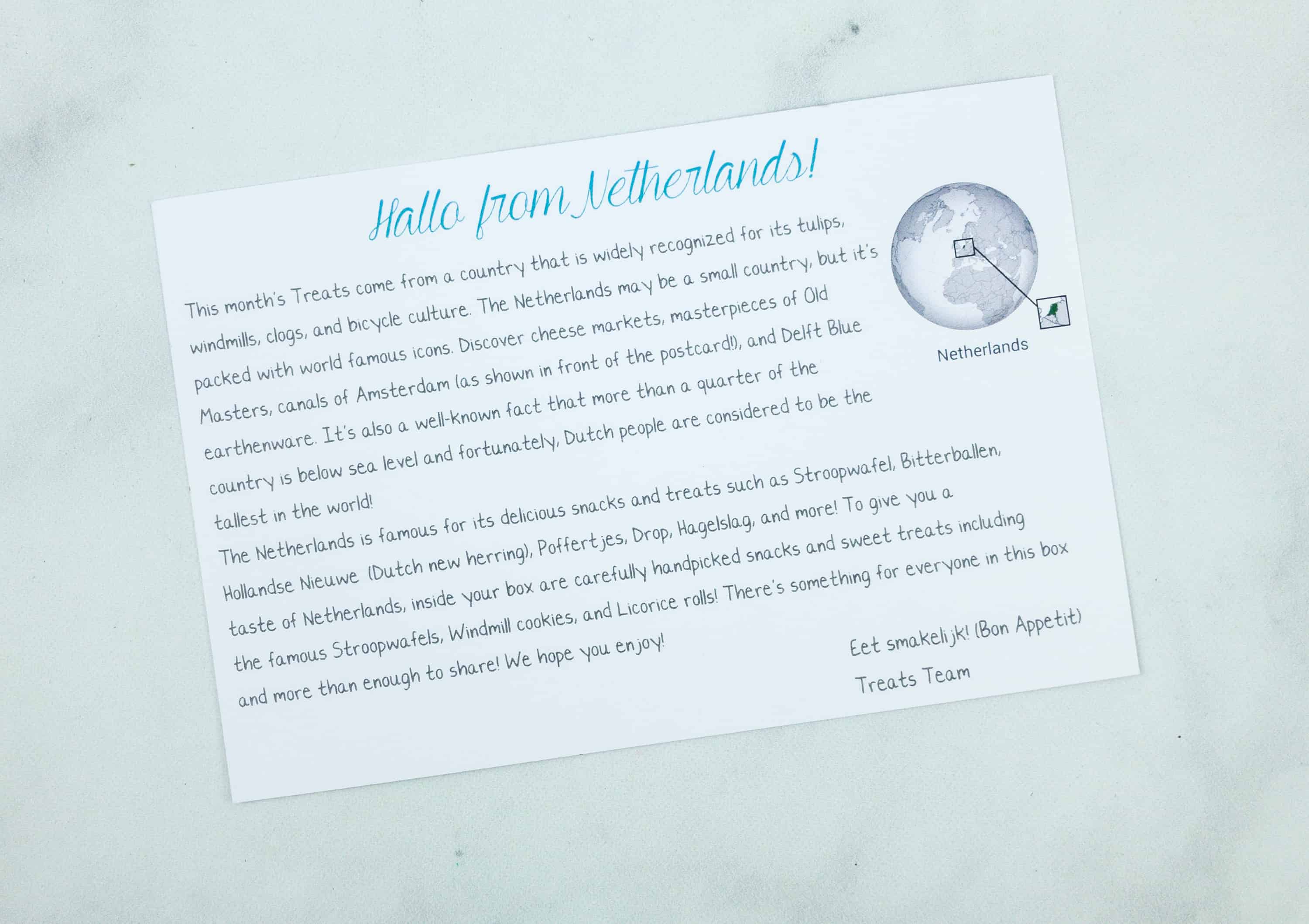 The introduction card tells a little about the snack culture and points out some of the flavors or snack styles that are popular or unique to the destination.
Another card features facts about Netherlands, plus a clue for next month's box.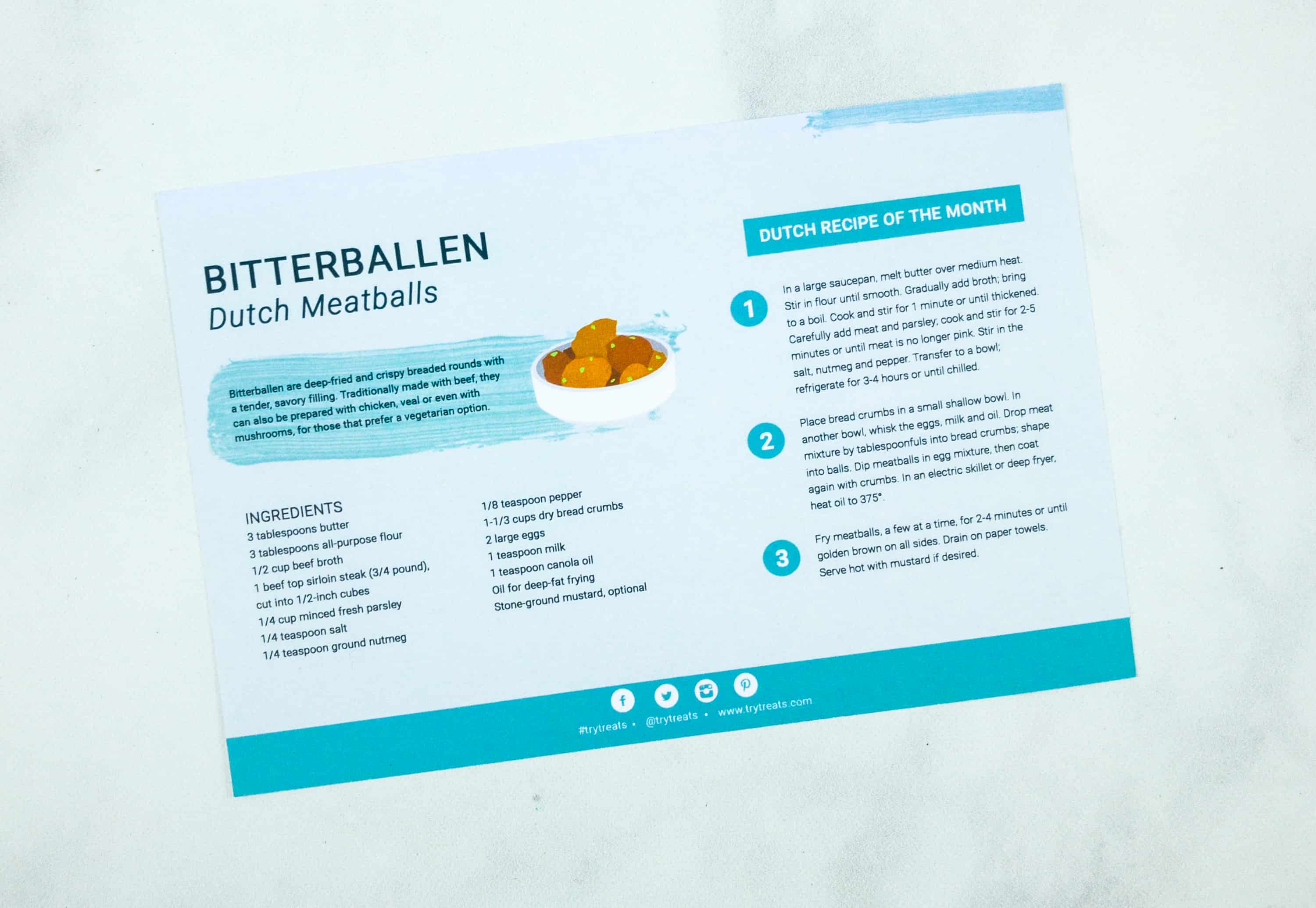 This month's featured recipe is Bitterballen Dutch Meatballs.
There is also a handy info card that gives the name and maker of each treat, as well as a short description of each. The blurbs give you a sense of what to expect, but you'll have to check each treat's label (and possibly hire a translator) for more detailed info on ingredients and nutrition. Even with the card, the only way to truly appreciate everything is to taste it!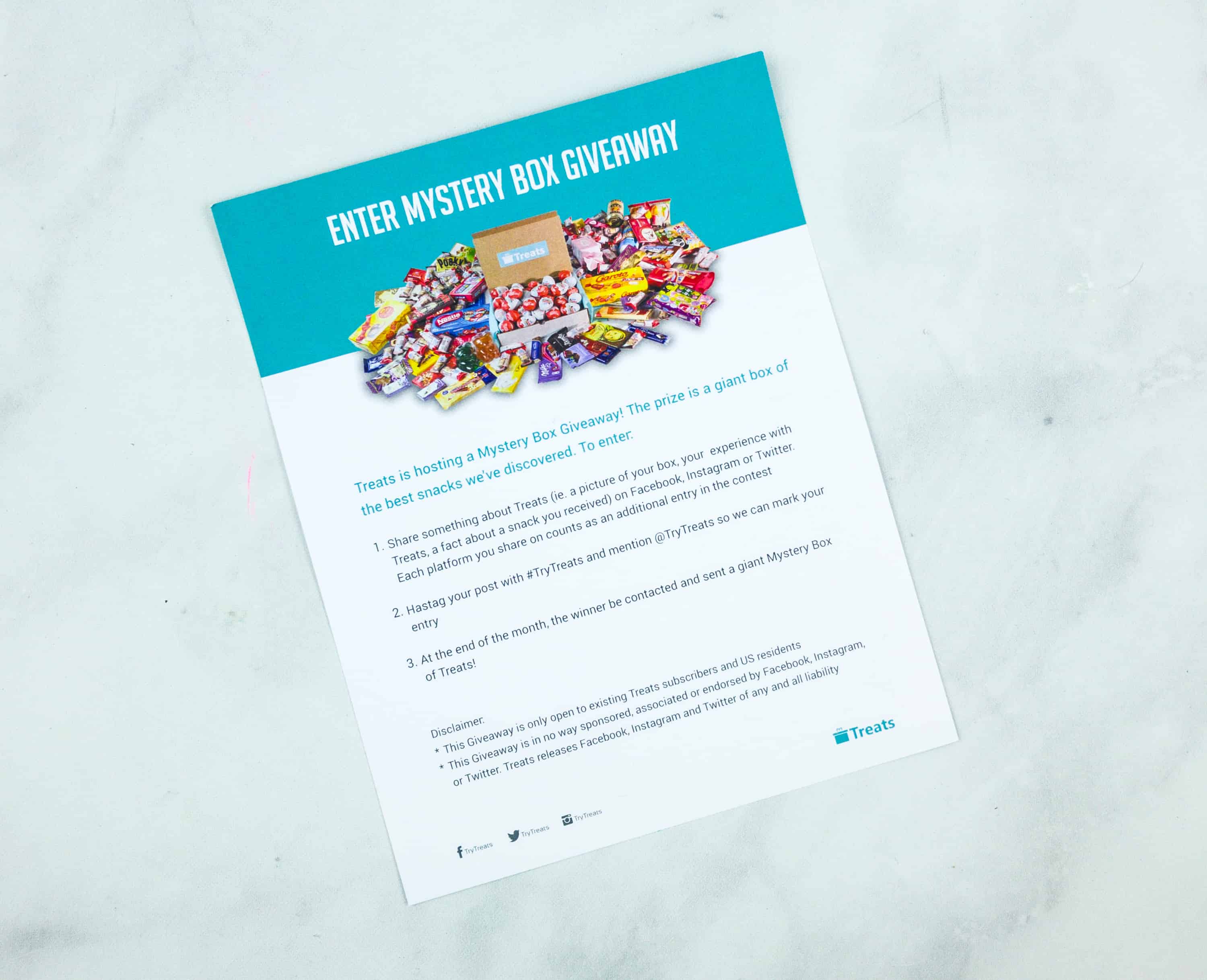 You can also enter their mystery box giveaway!
Everything in the box. The composition of each Treats collection depends on the local snacking culture, but there is usually a good mix of sweet and savory and individual and family packs.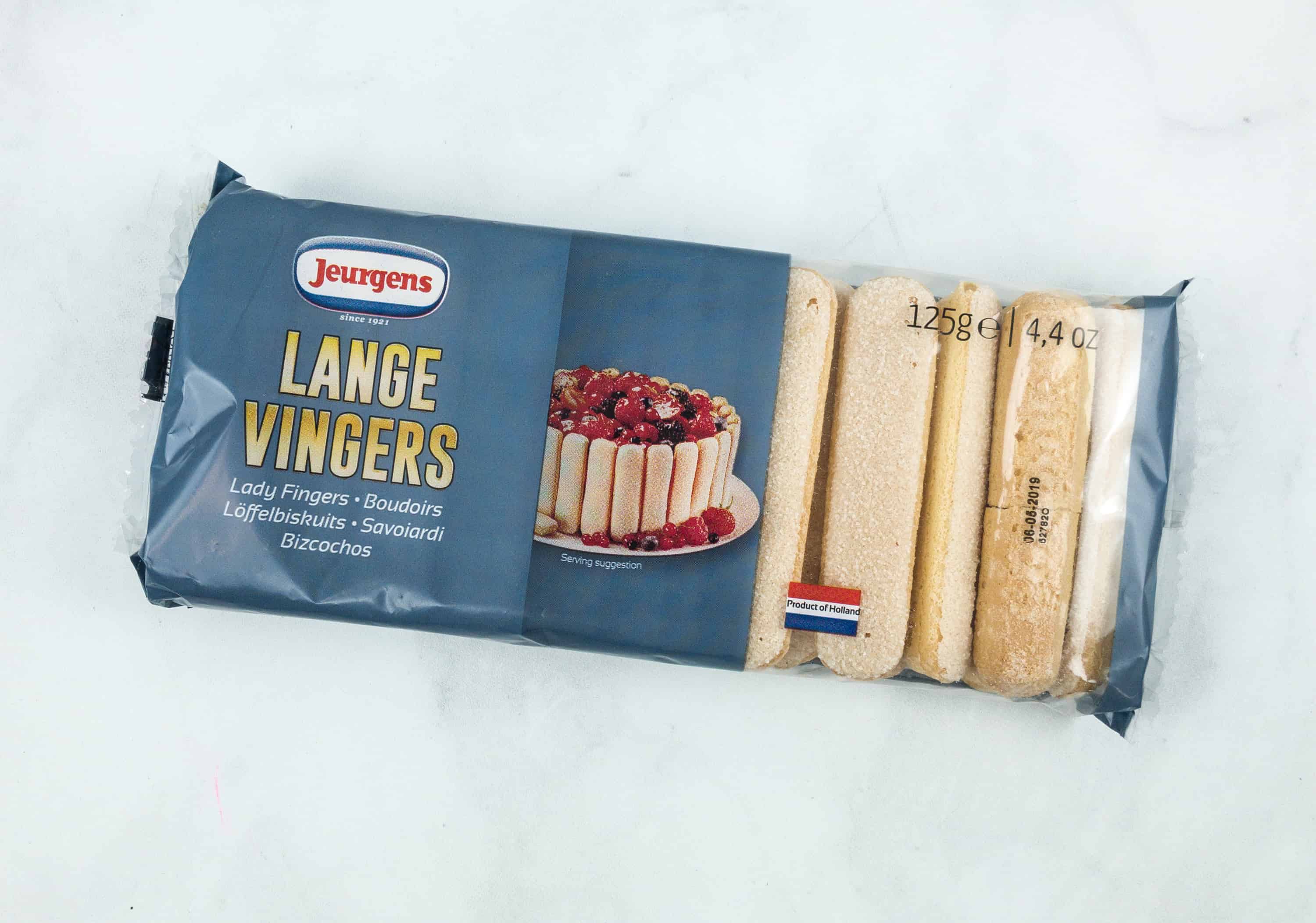 Jeurgens Lady Fingers ($2.49) Also called sponge fingers, these ladyfingers are long biscuits sprinkled with sugar on top. These are usually paired with coffee or tea. They are light and sweet and perfect for coffee or tea time!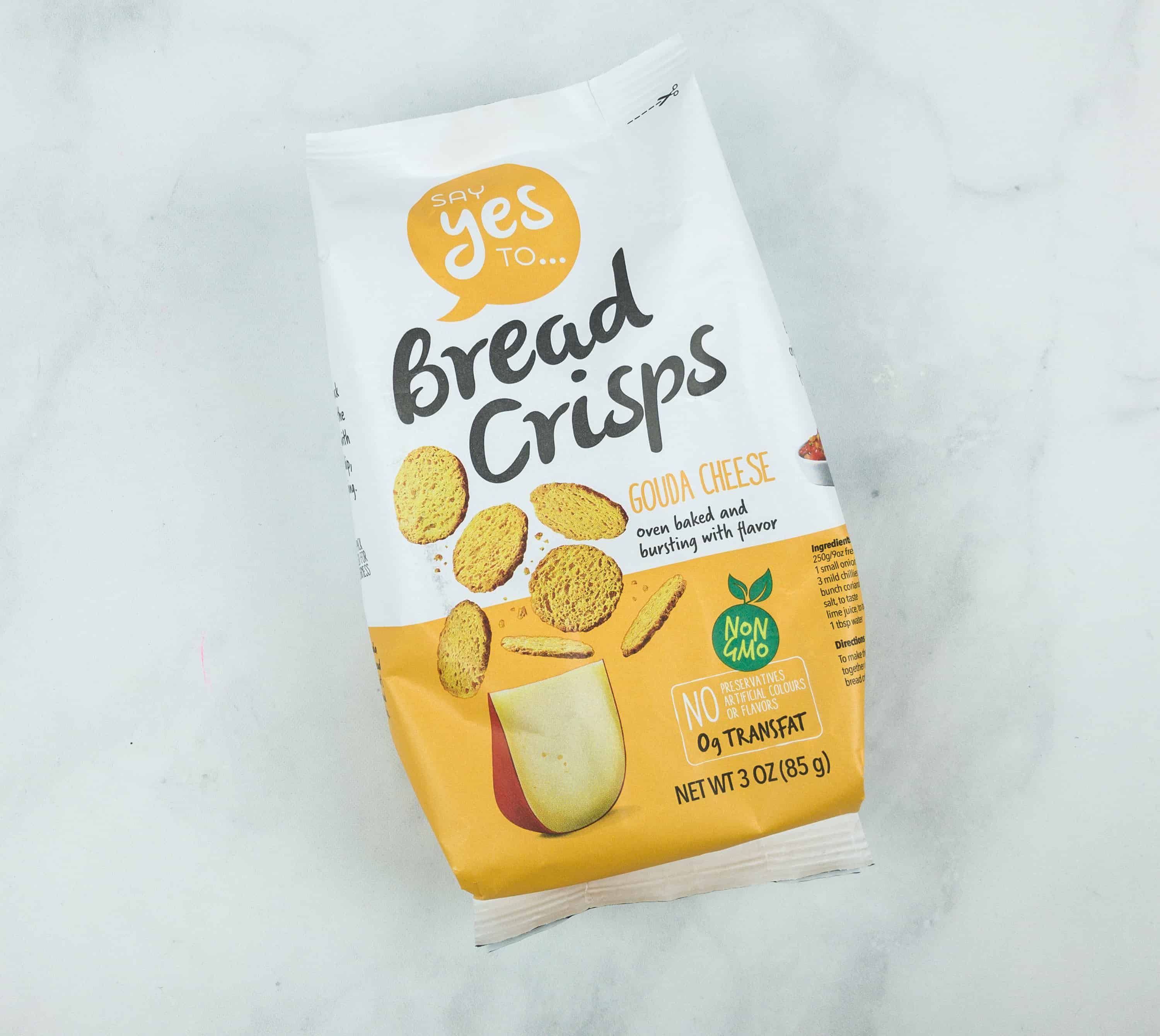 Say Yes To Bread Crisps IN Gouda Cheese ($3.69) For something cheesy, we got this bread snack packed with Gouda cheese. It's satisfyingly cheesy and crispy in every bite! And pretty addictive – we ate the whole bag in a sitting!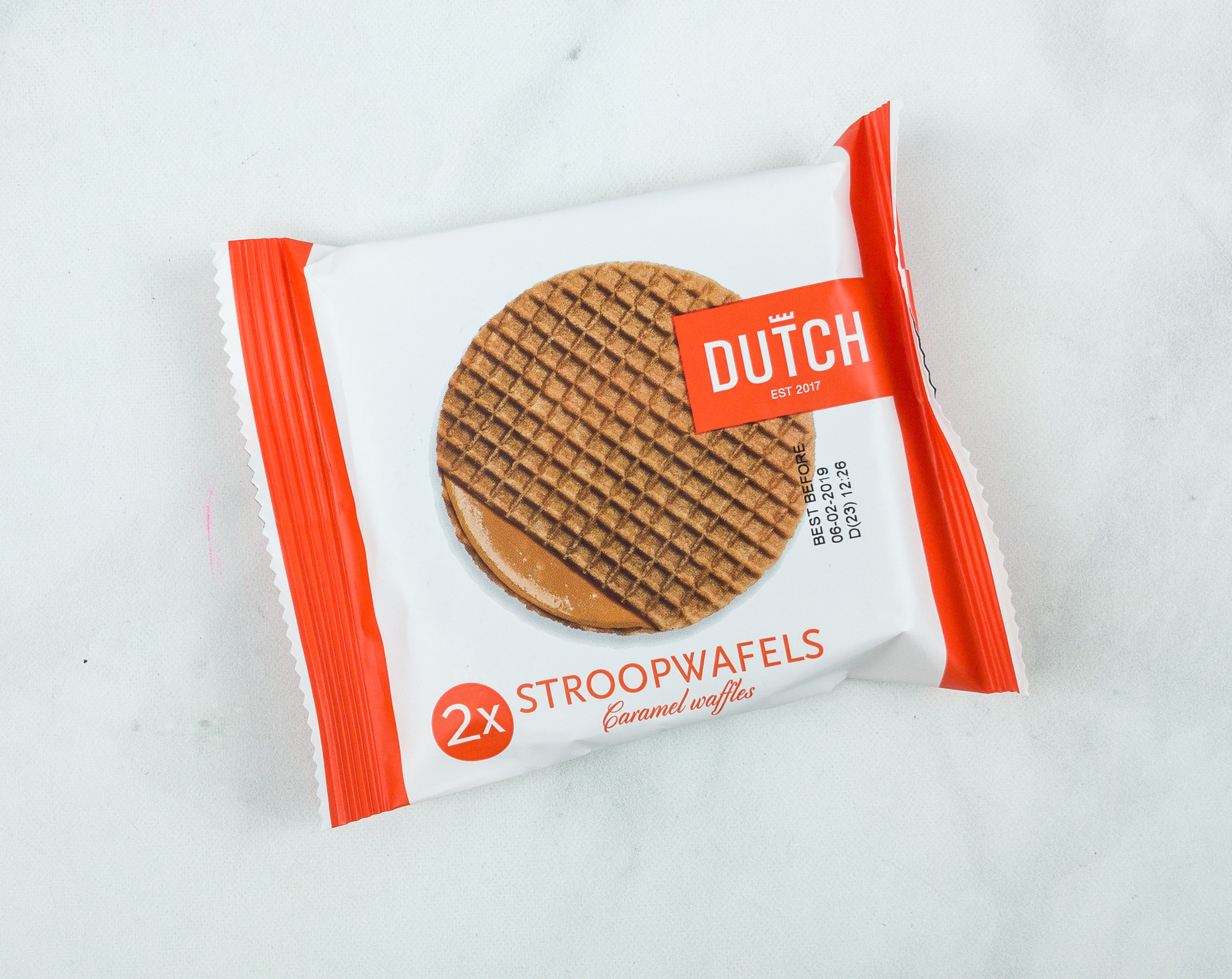 Aviateur Stroopwafels – I love stroopwafels! This one is made of two thin layers of waffle with caramel flavor. It tastes fresh and sweet, ideal whether as an afternoon snack or dessert. They are large enough to place on top of tea to warm them up, but I admit – I prefer them cold!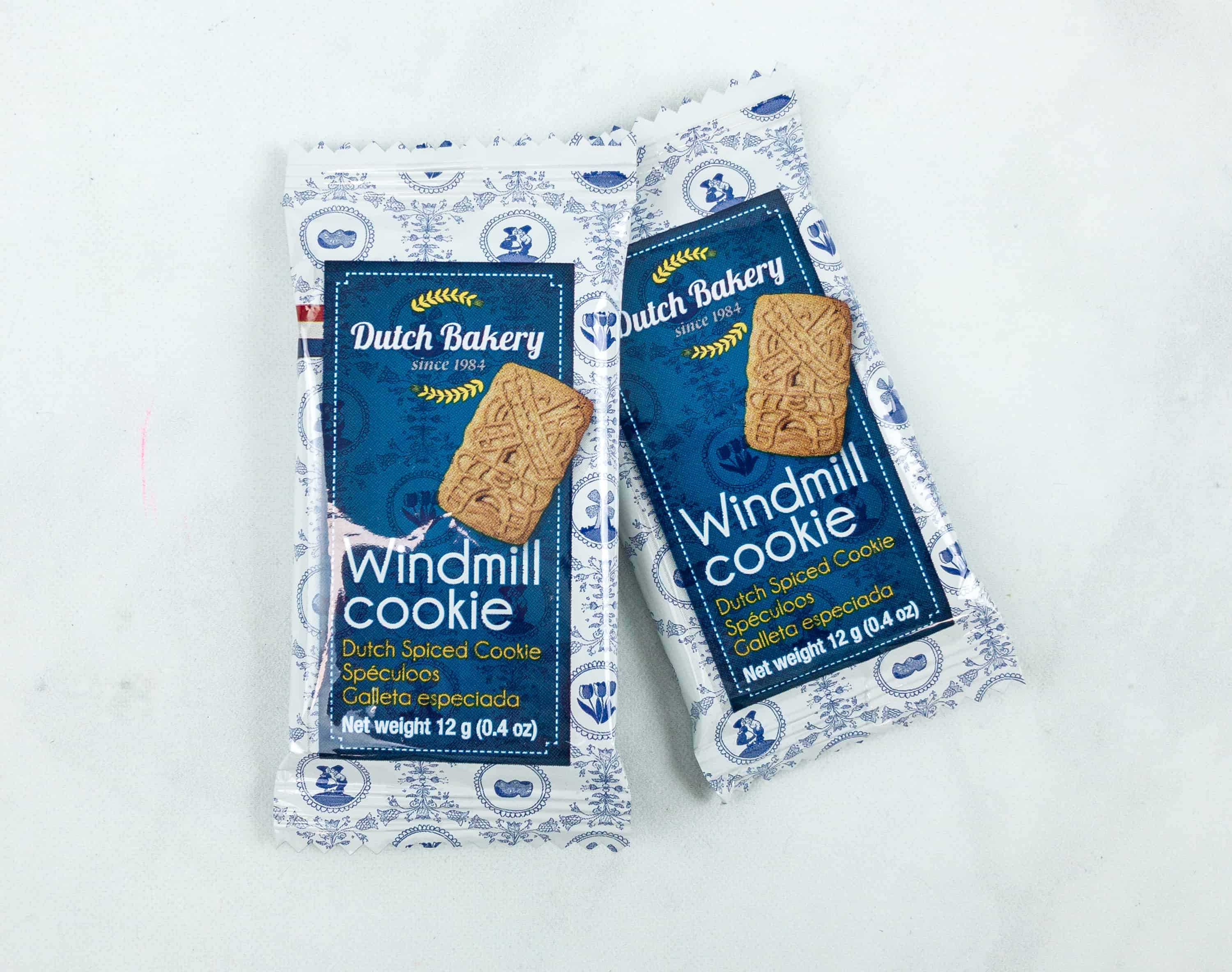 Dutch Bakery Windmill Cookies ($2.19) This cookie snack is a classic in the Netherlands. It comes with a hint of cinnamon, cloves, nutmeg, as well as slivers of almonds that will delight your taste buds. I'm happy to get two packs of this! Speculoos is an addictive flavor!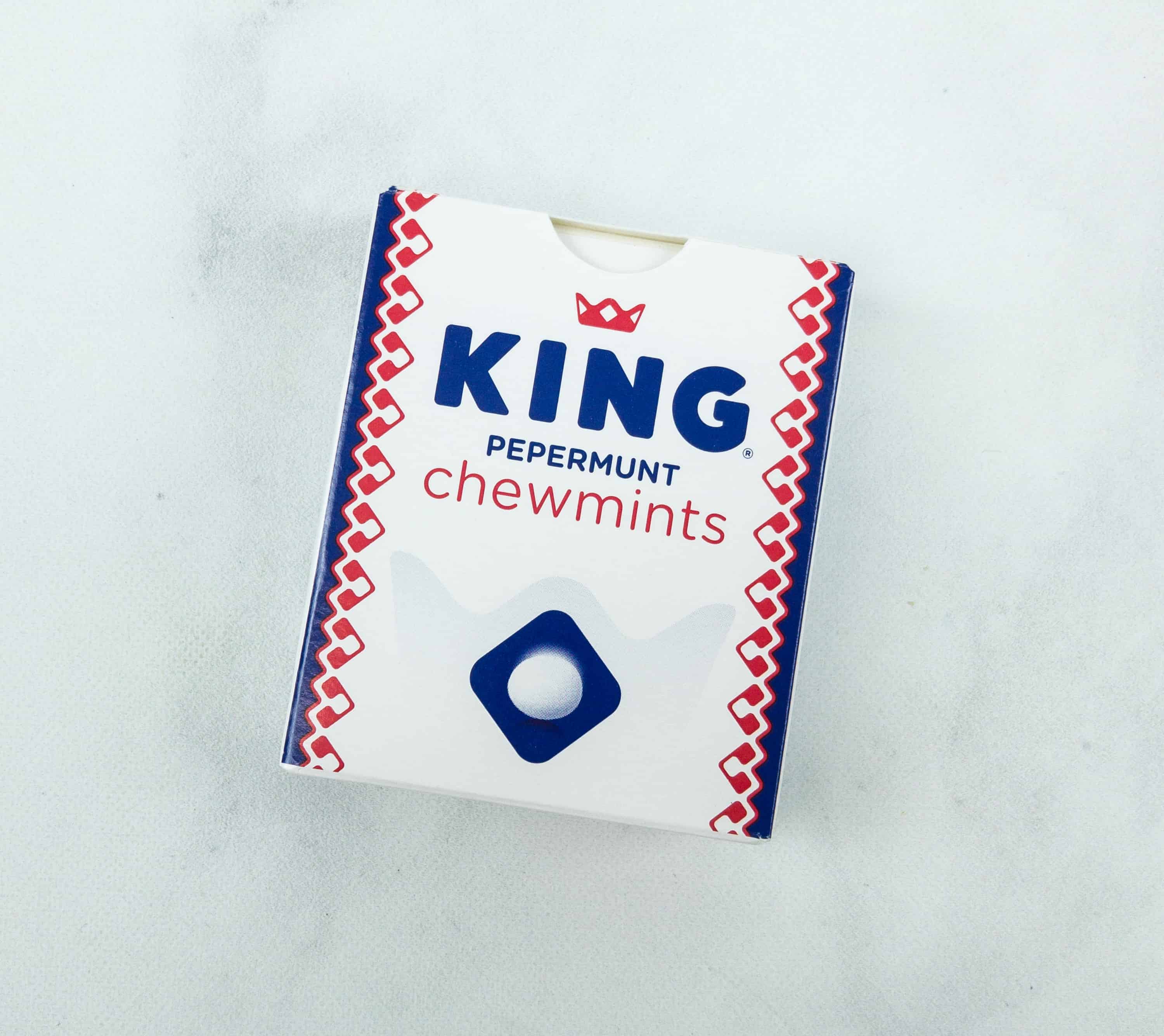 King Chew Mints ($1.78) These chew mints bring freshness to your mouth even when on-the-go. They are tablet shaped and its box is easily portable.
Vanmelle Fruitella ($2.63) Fruittella is a classic candy that I will never get tired of eating. Each piece is naturally fruity, I just love the burst of flavor that I get when I eat them.
Fortuin Sil Black & White Candy Roll ($0.80) These are licorice pastilles have a slightly salty taste. If you're into licorice flavor, you'll probably like this one too. It's hard so it will take a while before it melts in your mouth.
Mentos Drop By Lourice Rolls ($1.30) I think Mentos is a popular candy all over the world, but this flavor is something new to me. Inside the hard, outer shell of this candy is a sweet and soft licorice center.
DeHeer Milk Chocolate Bar ($1.99) Milk chocolate bar sounds good to me already, and I wasn't disappointed! Dutch chocolate is all kinds of yummy and this one is even yummier because it has natural vanilla flavoring. It's one of the best chocolate bars I've eaten this year, and as a result – didn't last very long (even though it was a hefty full-size bar!).
Treats Box is an amazing subscription for those who are adventurous snackers. The snacks and sweet treats that were added in this month's box were really impressive and I love the fact that I got to sample snacks that are popular in the Netherlands. What stood out for me was the stroopwafels because I love their light and delicious flavor. I couldn't stop eating them! And the windmill cookies… and the gouda chips… and the chocolate bar! This box was a fun win!
Have you tried Treats yet? What did you think of the box?