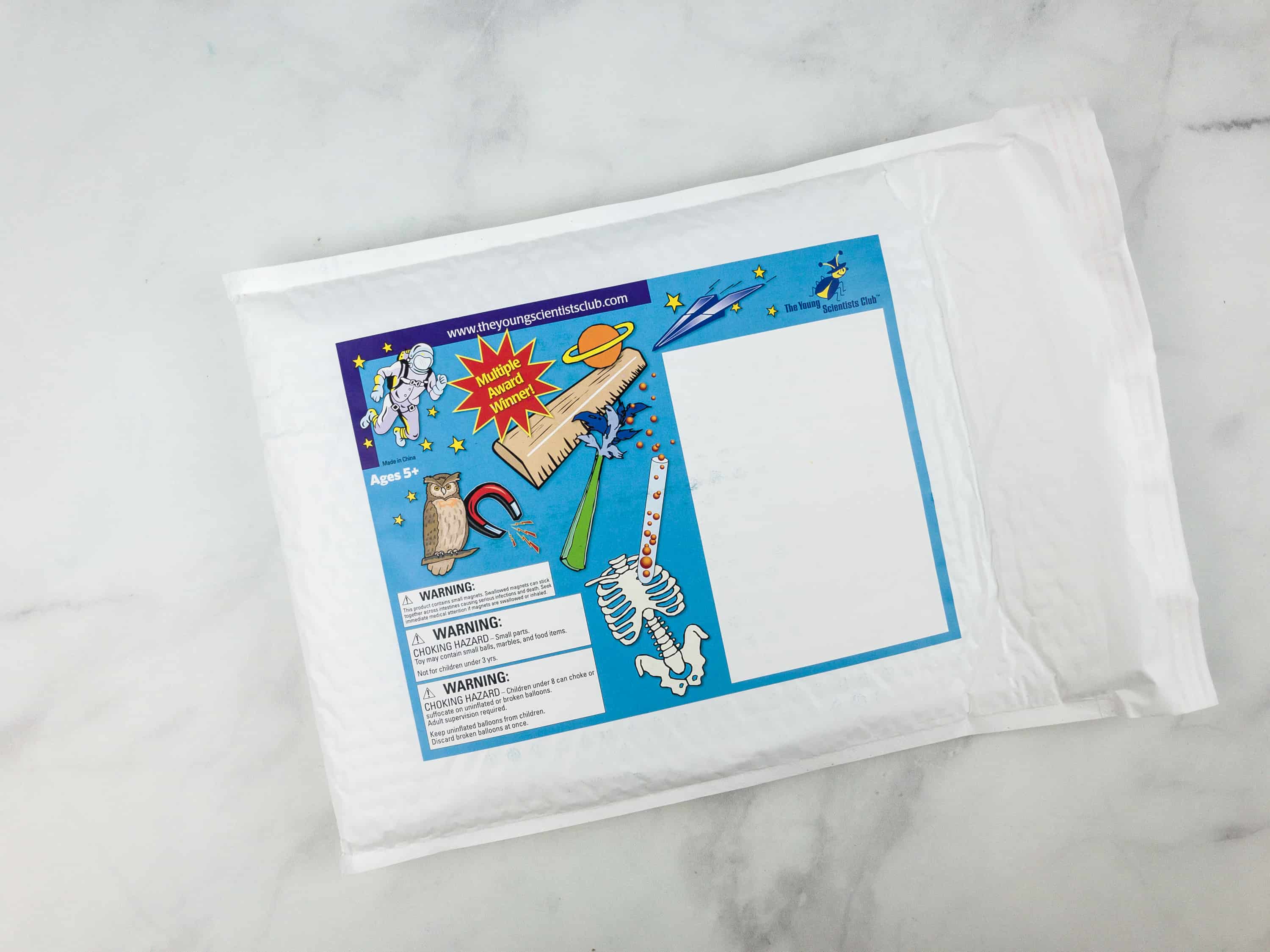 The Young Scientists Club is a monthly subscription box that is made for children between the ages of 5 and 12 to develop a love for science by exploring science through exciting and thrilling experiments that will spark an interest in future scientific endeavors. Each kit costs $11.99 plus shipping, and you can choose from once-a-month or twice-a-month subscription. Each kit is filled with materials such as chromatography paper, owl pellets, minerals, magnets, mirrors, thermometers, rulers, pH paper, brine shrimp, and more that will help you complete your experiments!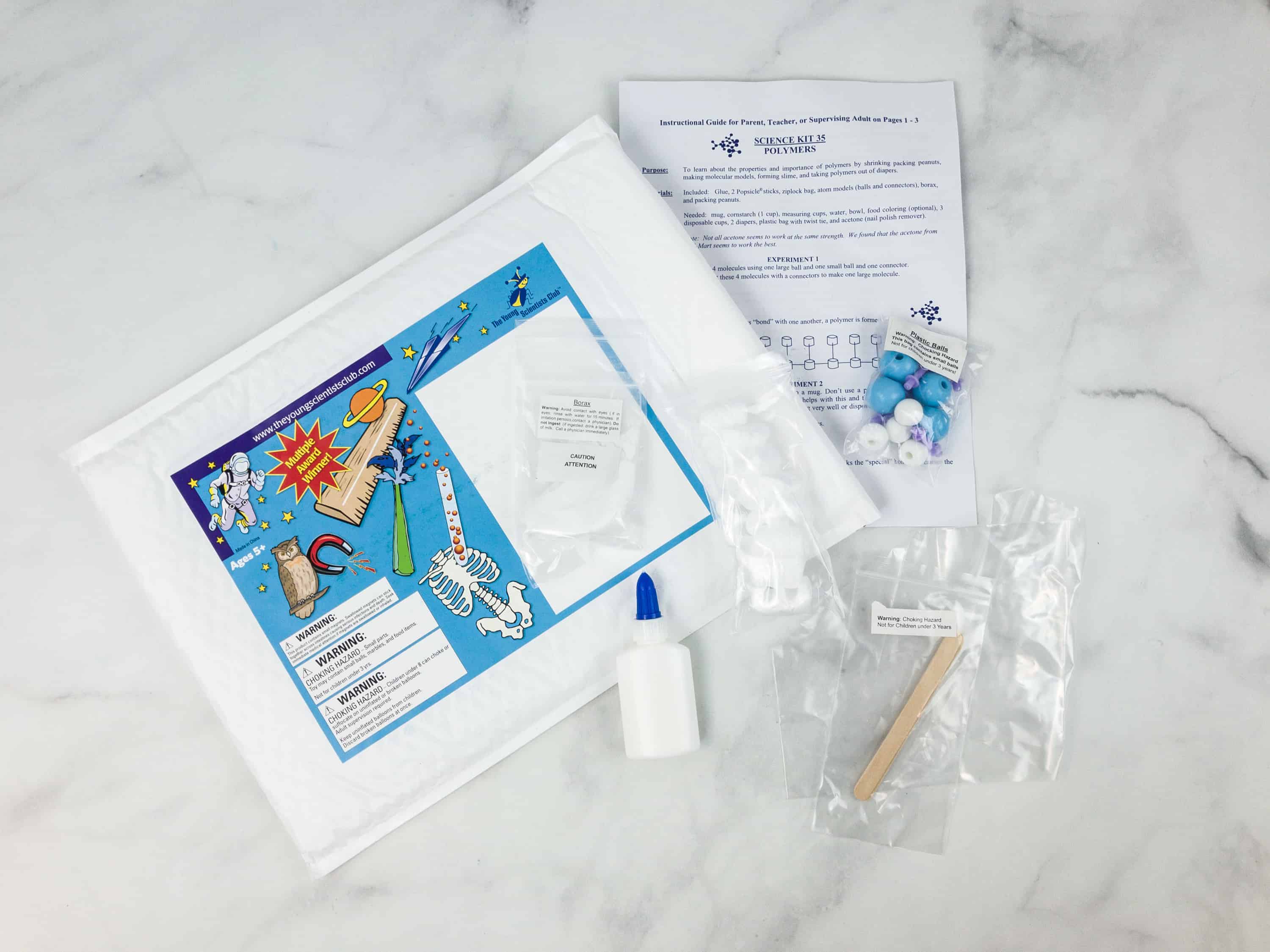 DEAL: Get 50% off and free shipping for the annual set! Visit EDUCENTS TO GET THIS OFFER.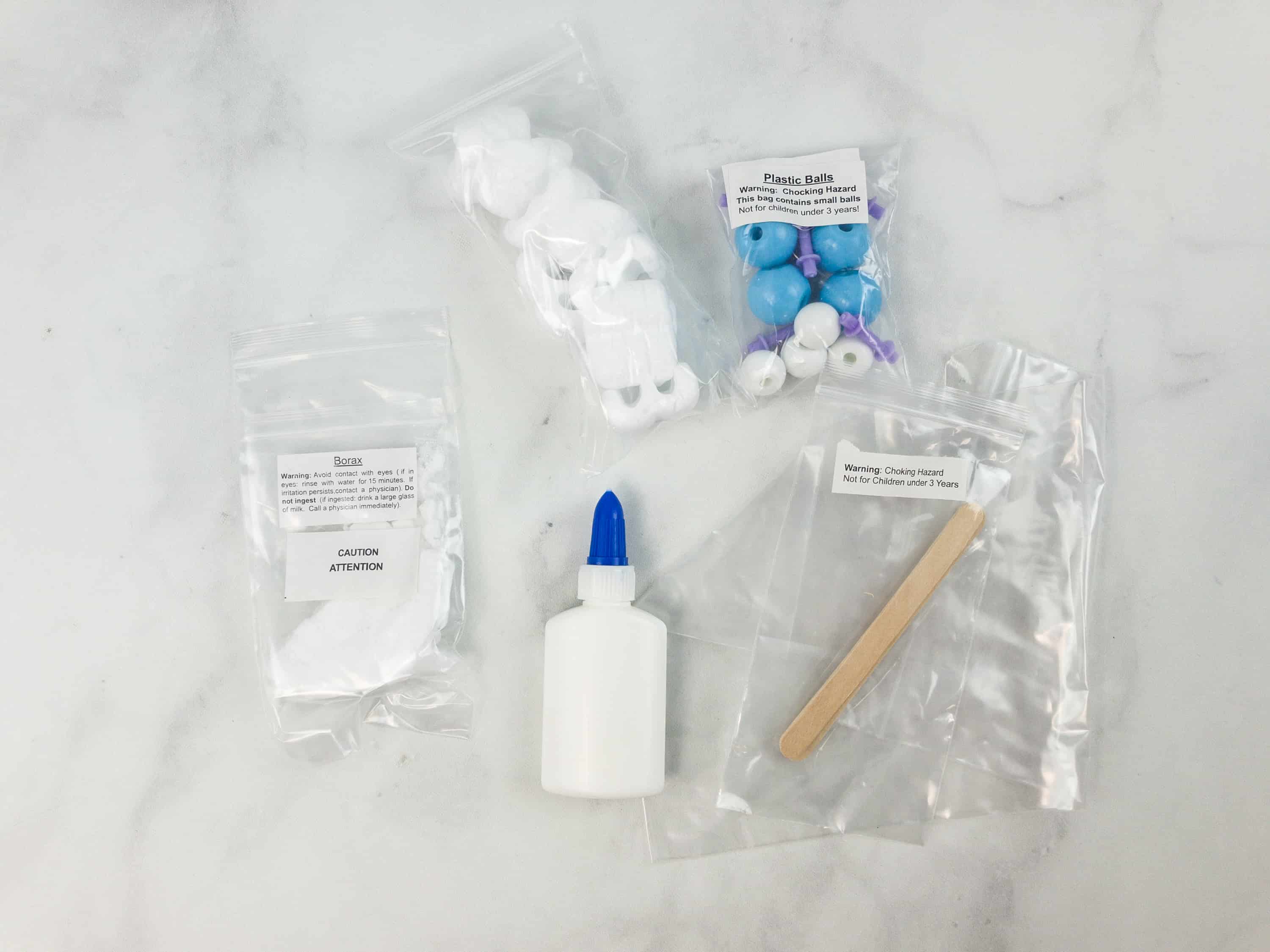 They provide some of the materials for the experiments. You have to supply some containers and other household items. Here's what was included this month!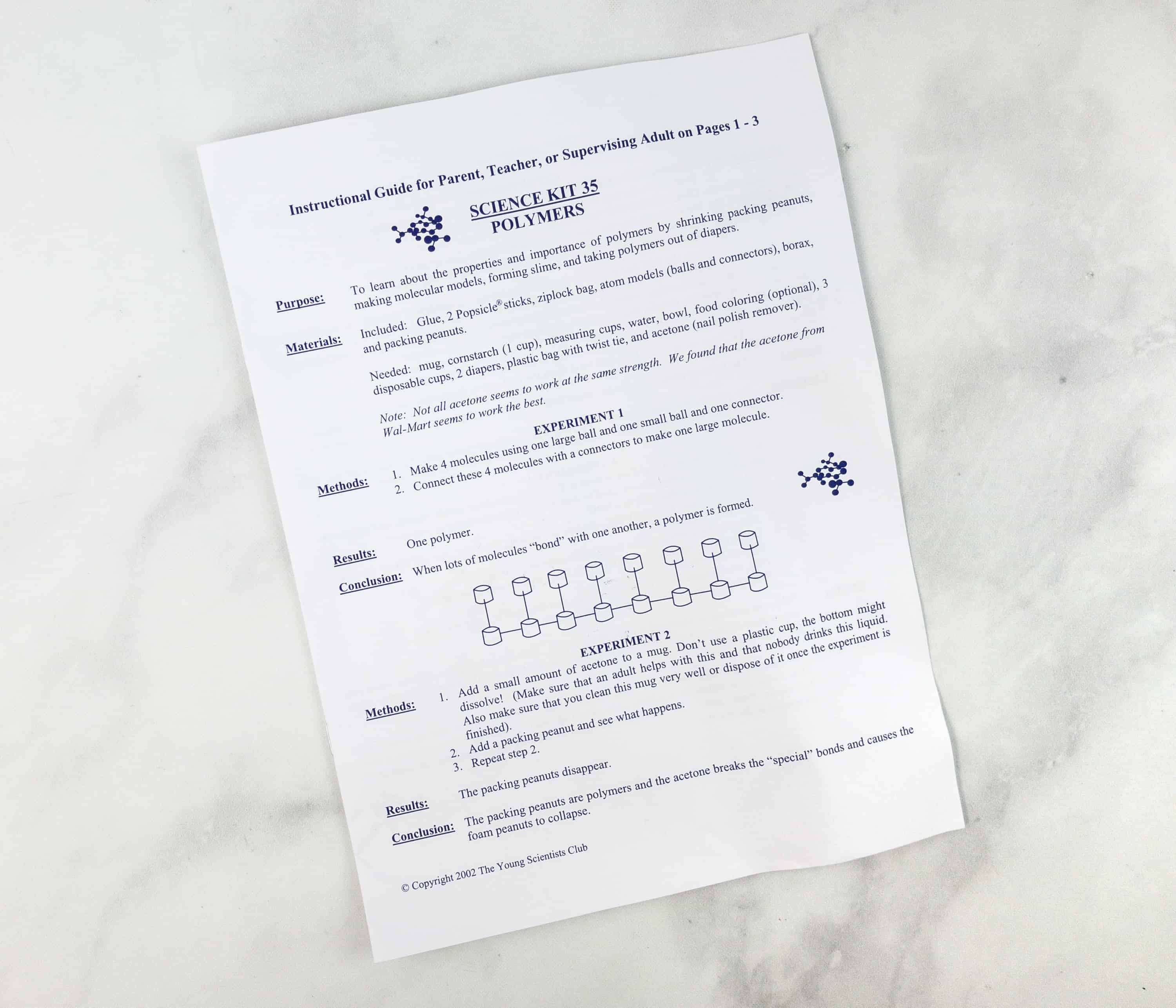 Each kit includes an instructional guide for parents, teachers, or supervising adult. This is Science kit about POLYMERS is kit # 35.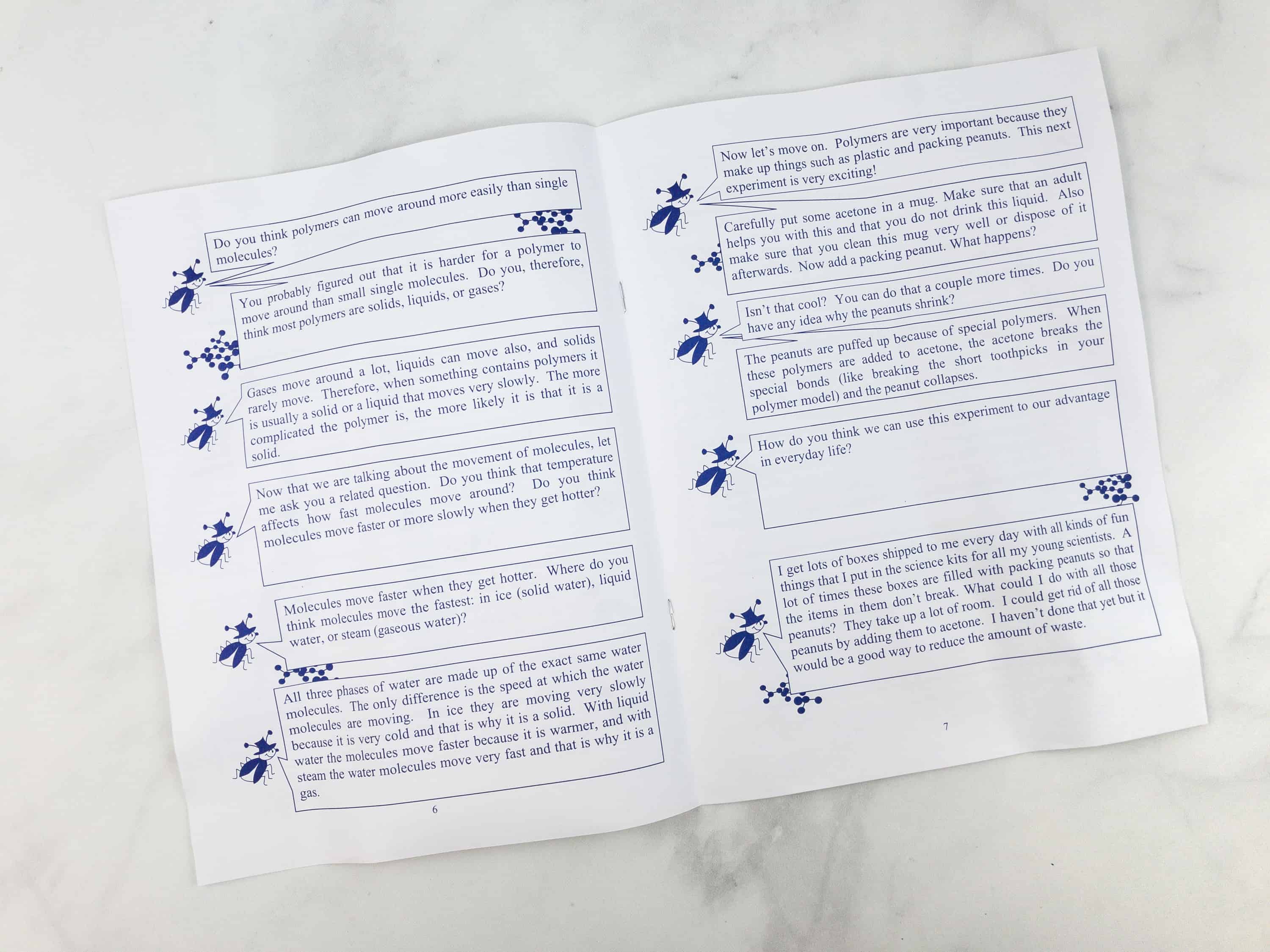 FAQs are also listed at the back so kids and adults can understand more about the experiments. This section is a great review of the principles being investigated.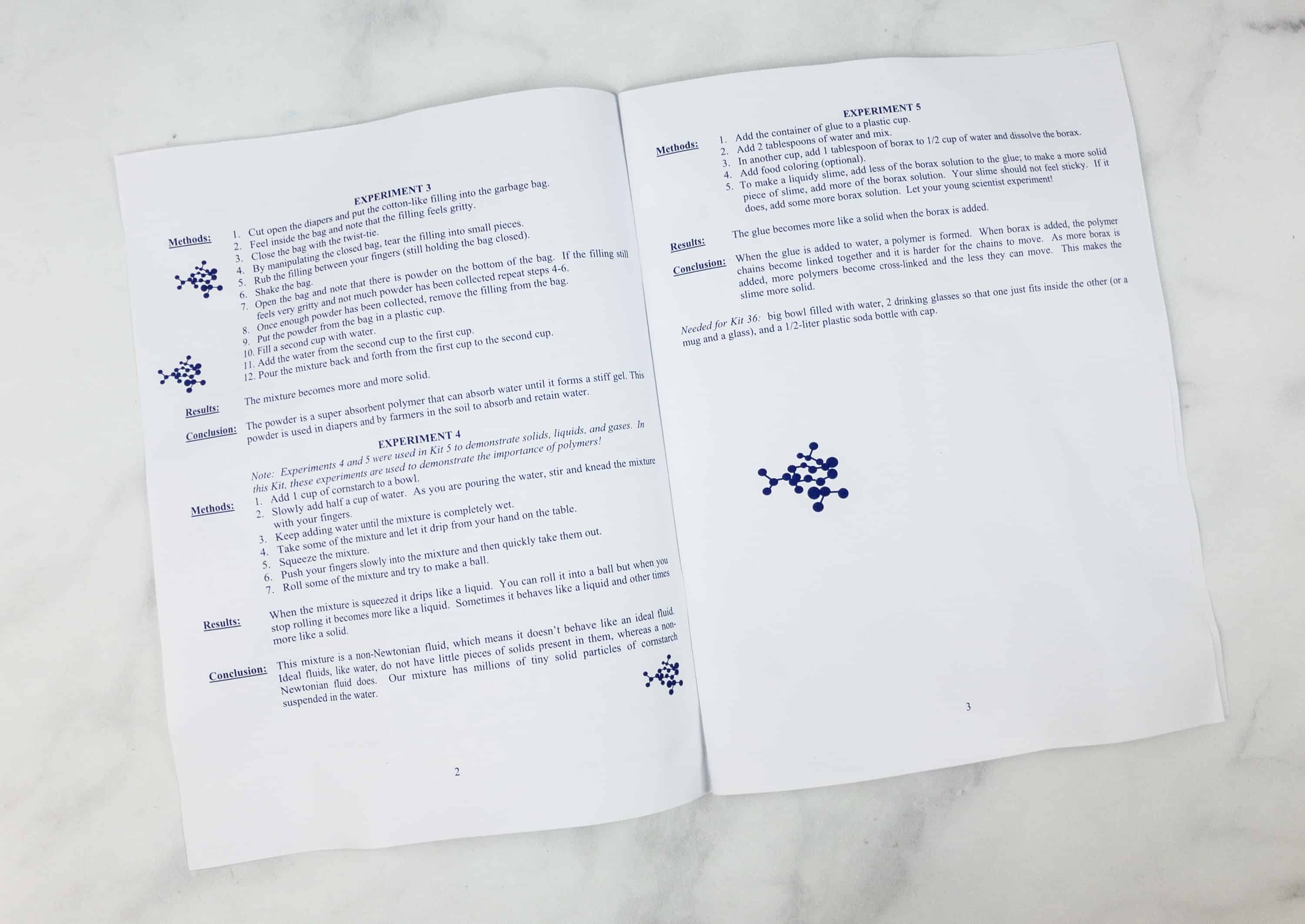 For this kit, there are actually 5 separate activities! I like that they tell you at the very end what you will need for the next kit in the series.

The first experiment is to make one large molecule, which is a Polymer! You just have to connect the small and large balls to make a molecule, then connect the molecules to form a polymer.

The second experiment involves a small amount of acetone and a packing peanut. We can see here that the acetone breaks the "special" bonds of the foam packing peanut causing it to collapse.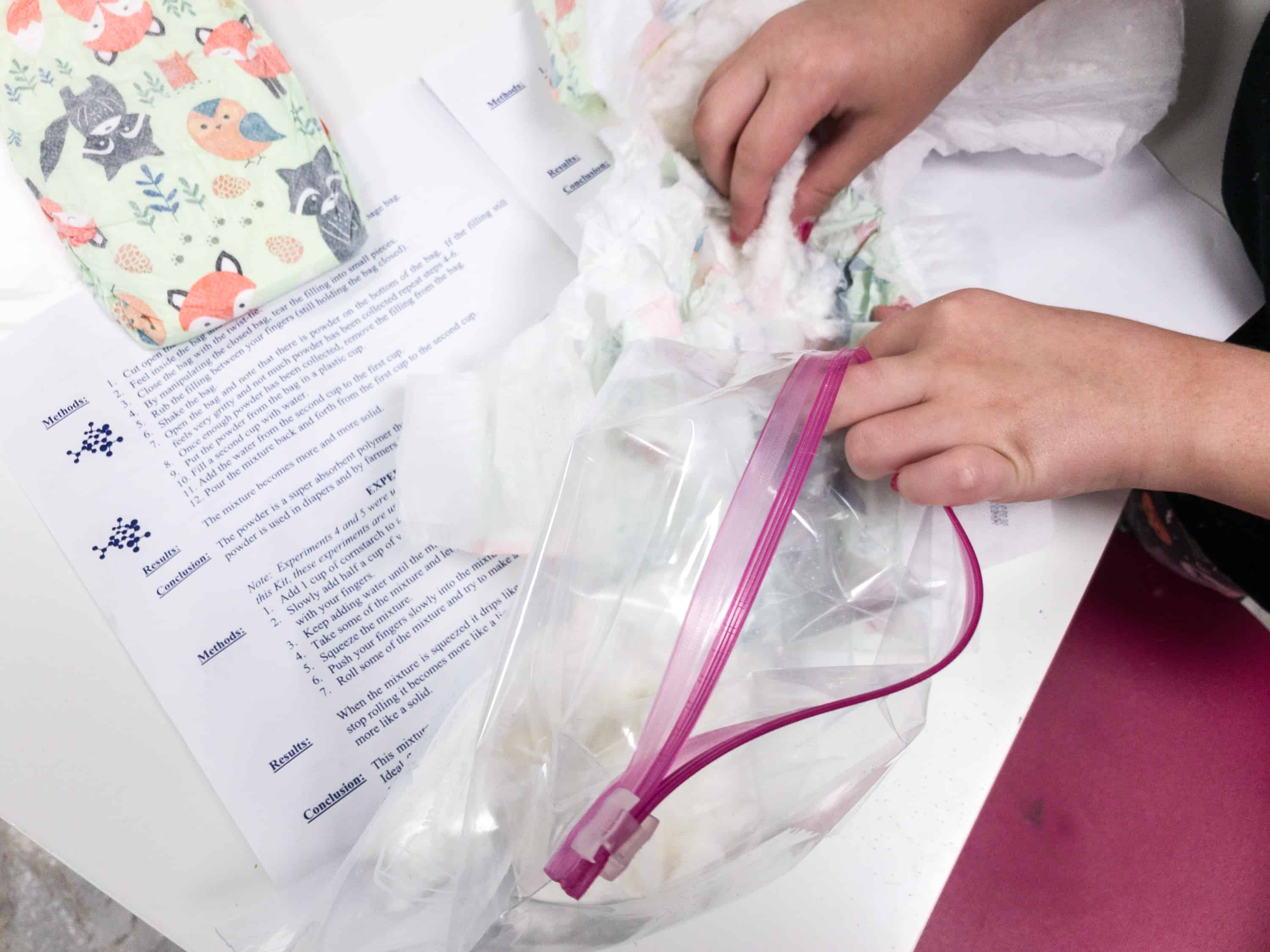 For the third experiment, we explored the absorbent stuff inside a diaper.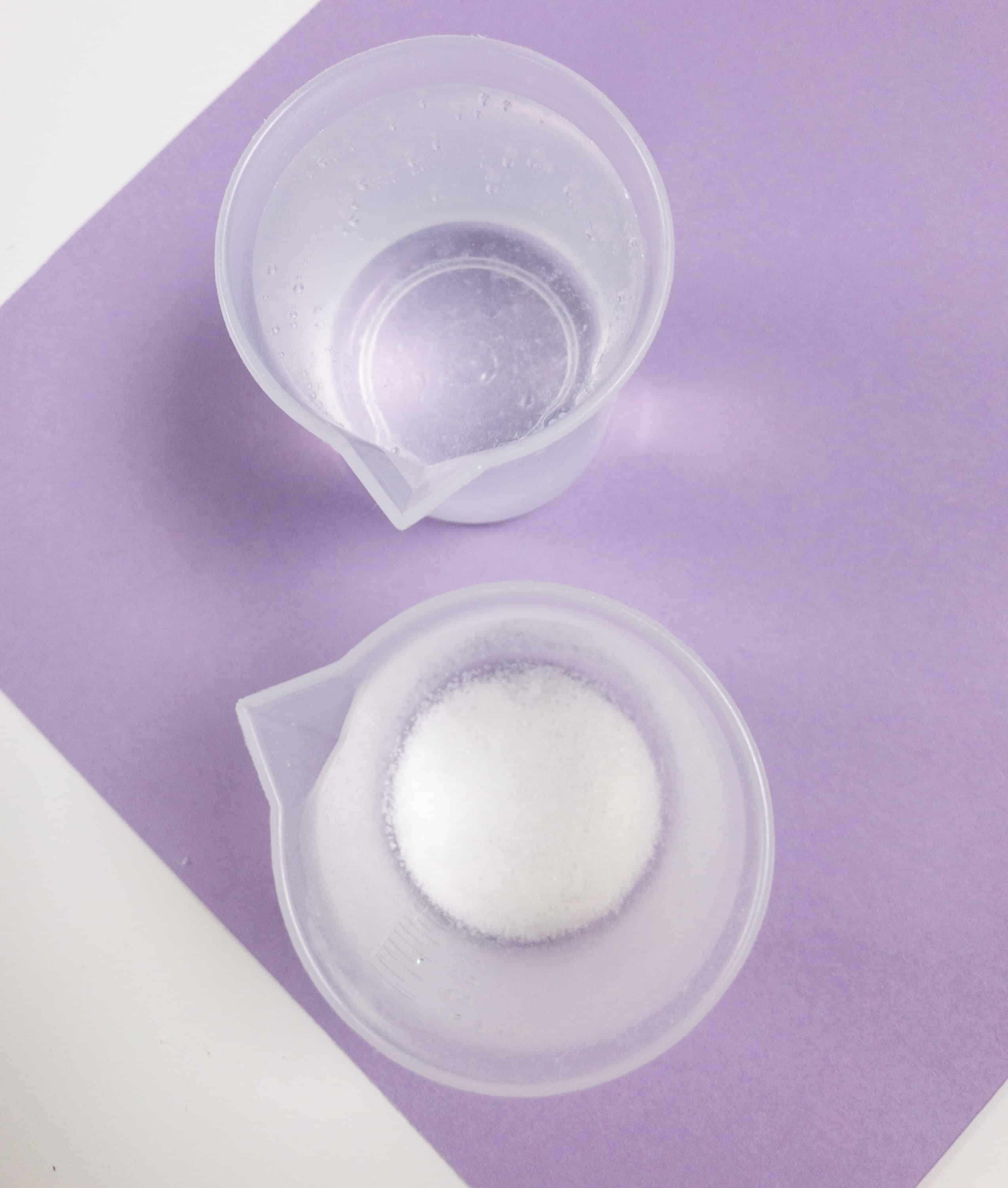 We were able to disintegrate the material at first, and by adding water, the stuff again solidifies.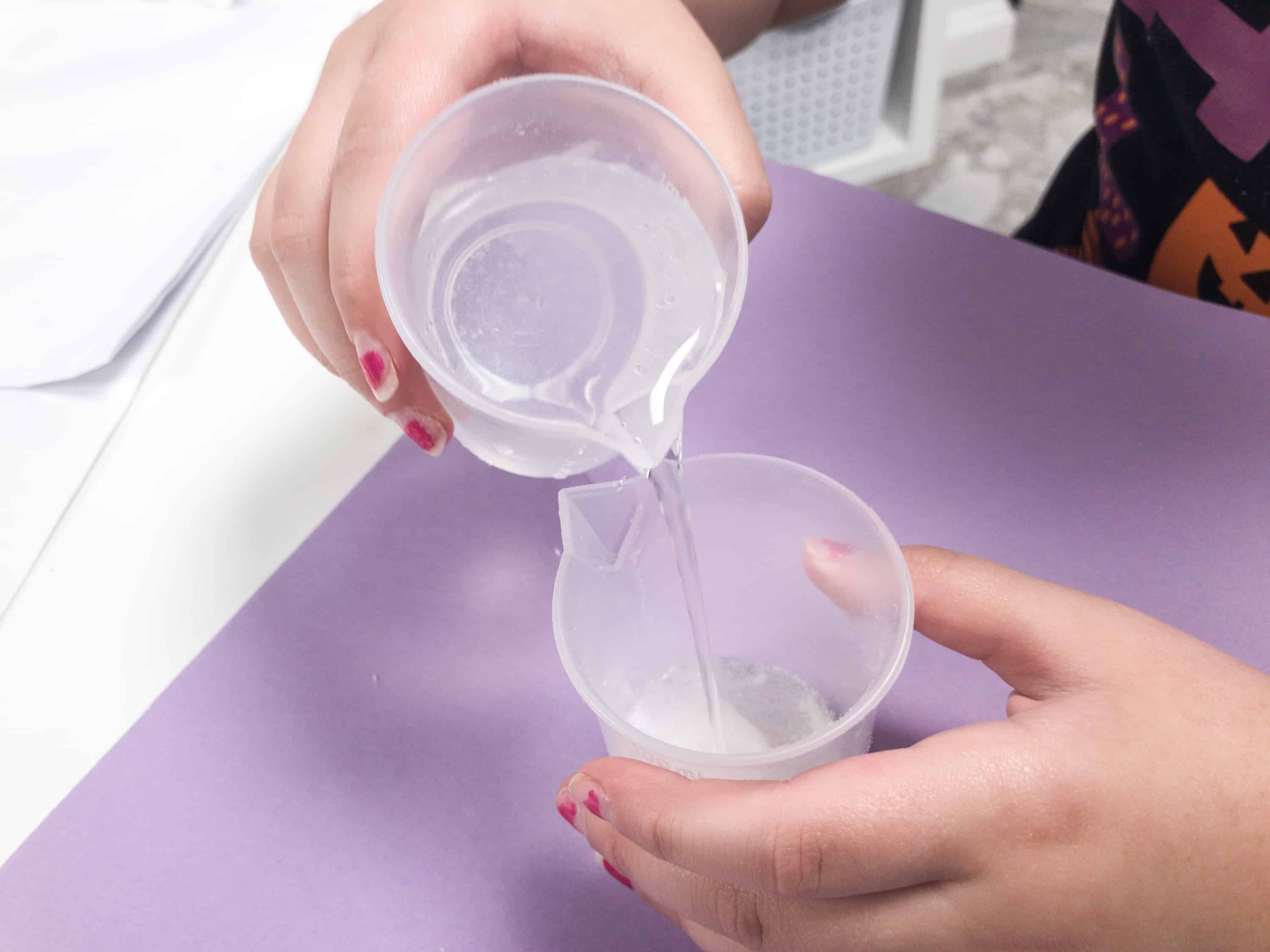 After several transfers from 2 cups, the material, which is a superabsorbent polymer, becomes a gel.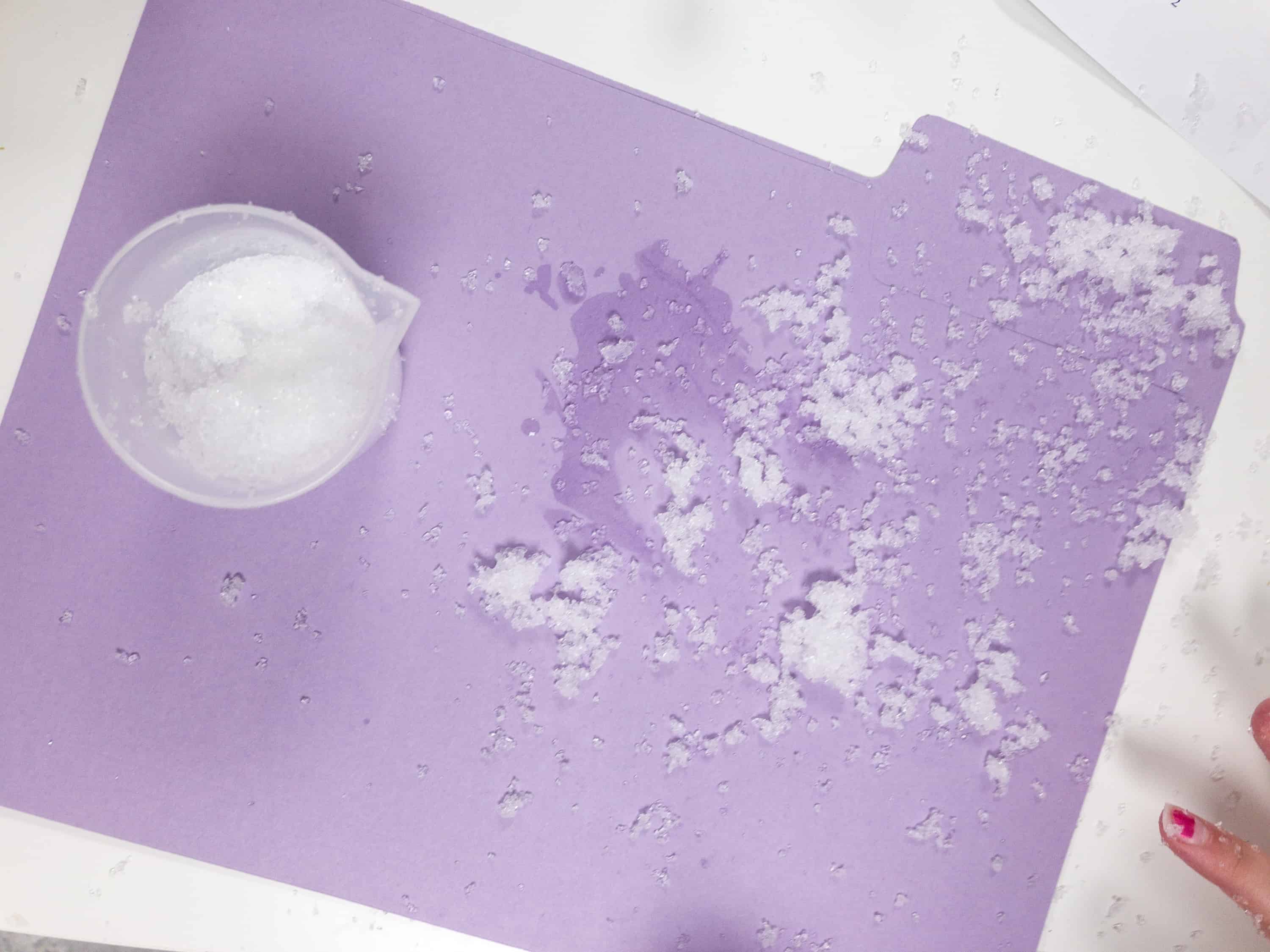 This super-absorbancy makes it a useful material for diaper manufacturers and farmers — they use it to fully absorb and retain water.
Next, we explored some additional properties of polymers.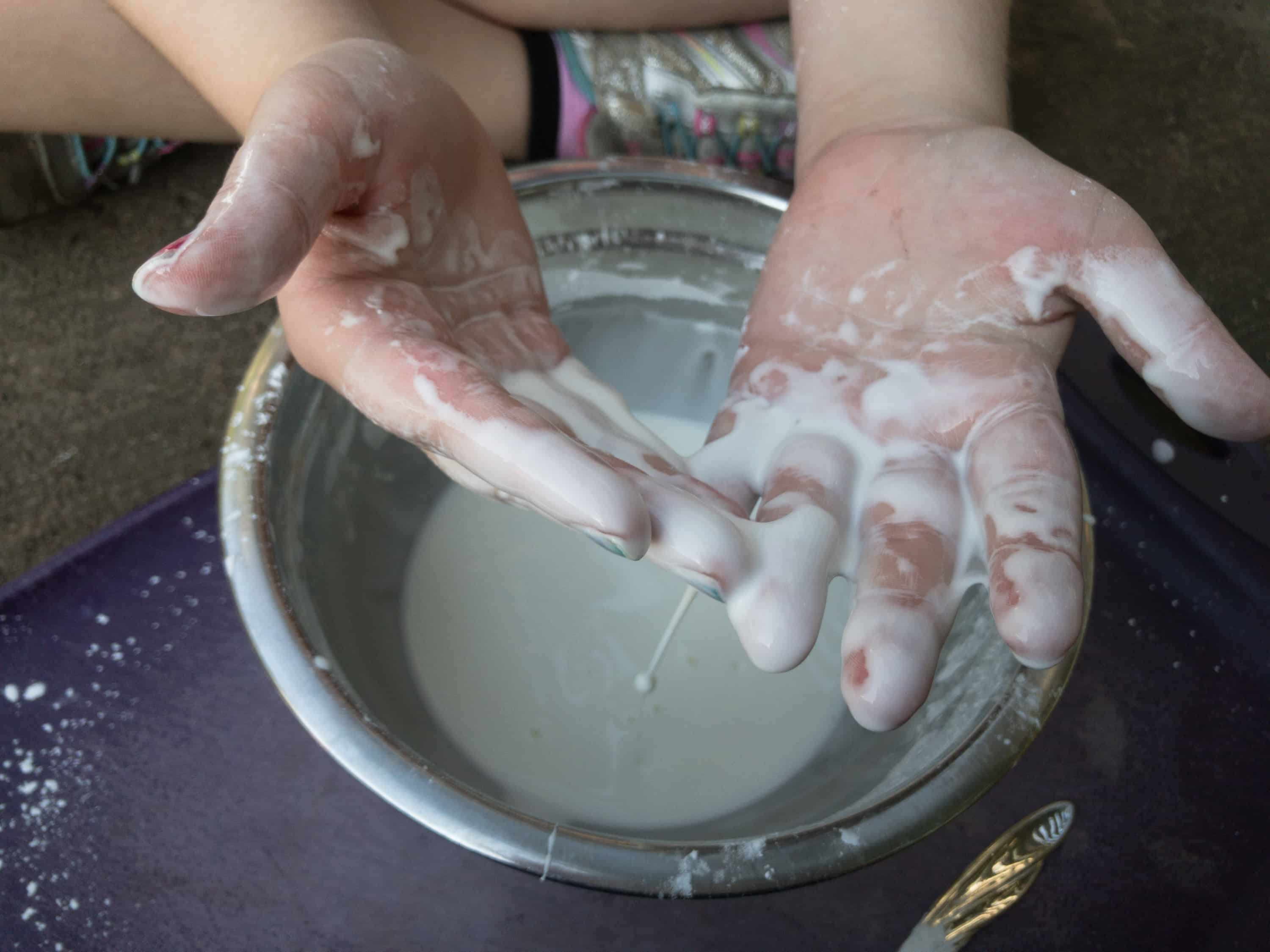 For the fourth experiment, the kids added cornstarch in a container then added water.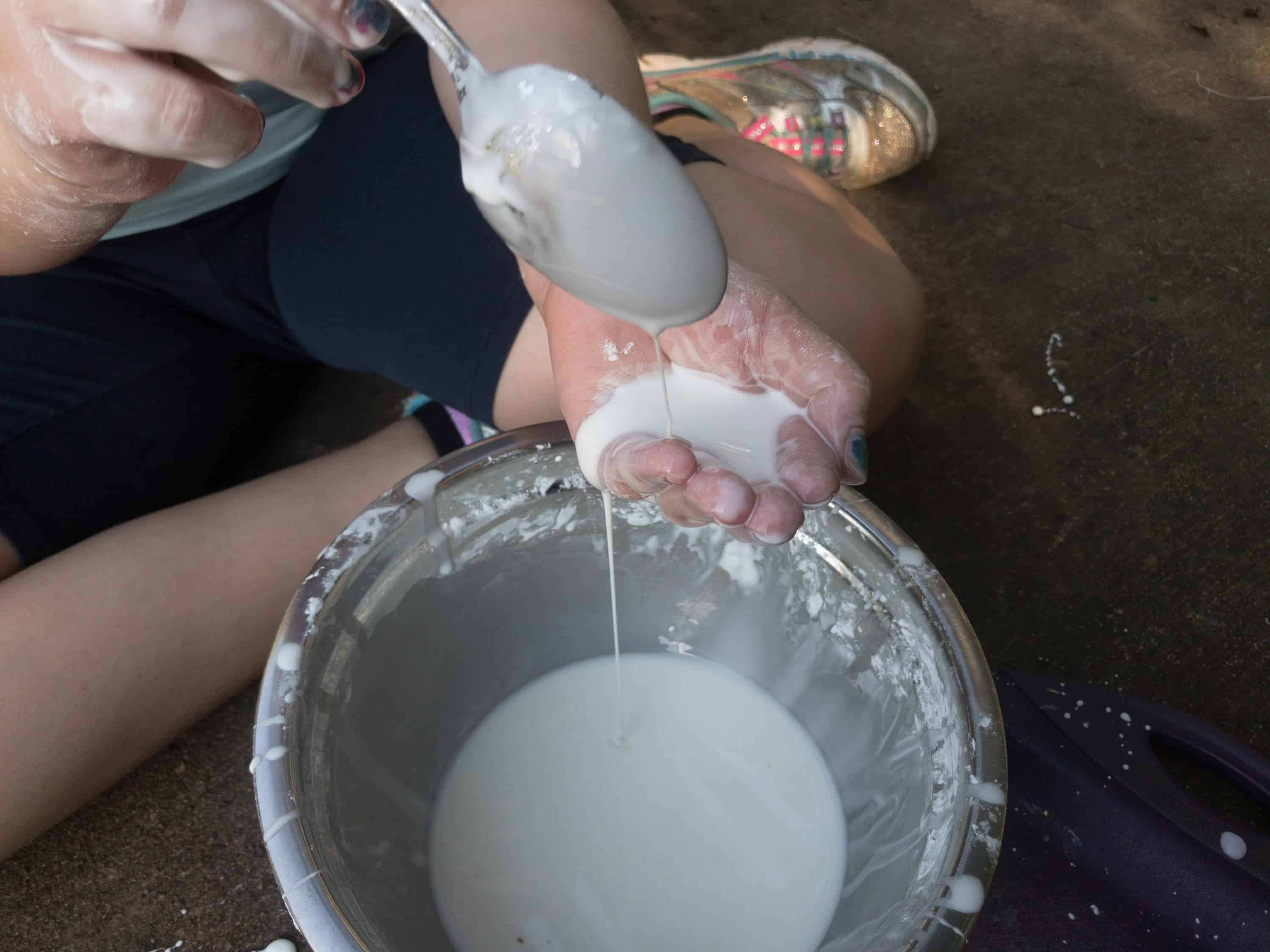 As they added more water, the solution looks more like liquid, but in reality, the solid particles of the cornstarch just got suspended in the liquid. It's one example of a non-Newtonian fluid, which doesn't behave like an ideal fluid like water, as it has little pieces of solids present. It flows like a liquid, but it behaves more like a solid when pressure is placed upon it.
The 5th experiment involves making a polymer out of glue and borax.
Adding borax to the solution makes the polymer chains become linked together and harder to move.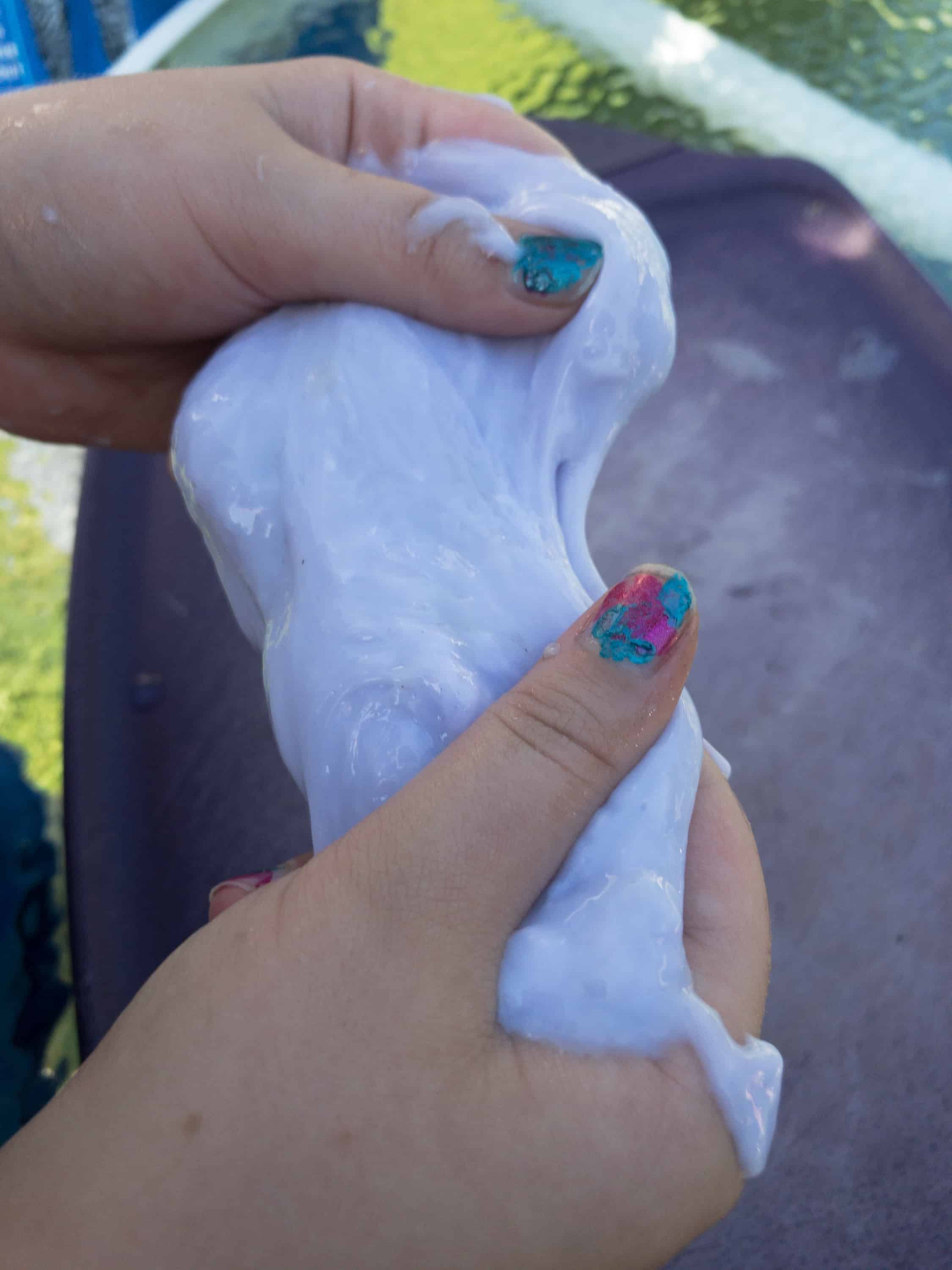 To make a liquid-y slime, lessen the amount of borax on the glue solution. And if you want it to become more solidified, add more borax.
This box was a lot of fun! They had five different experiments in the single kit, so there was tons to do. The instructions are really good, and they include some follow-up Q and As to help point out the big take-aways. They also highlight the importance of polymers and teach about their practical uses. All the activities are really engaging and the kids had fun doing them. This is a no-nonsense kit — it has all the guidance you need, but you do have to provide some materials to do all the experiments. Thankfully, they give you a heads up as to what you'll need for the next box. We love good Science kits, and this one is already on the list of our faves!
What do you think of this box?
Visit The Young Scientists Club to subscribe or find out more!