Terra Bella is a monthly subscription box of natural, artisan products for your bath and beauty routine. Each box has 3-4 products and free shipping in the U.S. We are back to the normal box this month and it is still so pretty.
The products are handmade, animal cruelty-free, and made in small batches by small businesses from ethically sourced ingredients. Products can include cleansers, moisturizers, masks, exfoliators, hand and nail products, hair products, bath products and such. Terra Bella was created by Kate Gray. Her goal is to fill your cabinets with every beauty product that you might need. And with that in mind, each month is filled with a wide variety of useful products.
The Terra Bella Box is $32.95 a month, auto-renewing. The Make Up Edit box (which is at least 3 make up only products) is $29.95. You can switch between Terra Bella or the Make Up Edit each month.
DEAL: Save 10% on your subscription! Use coupon code HELLO10.
Everything in my August 2018 box!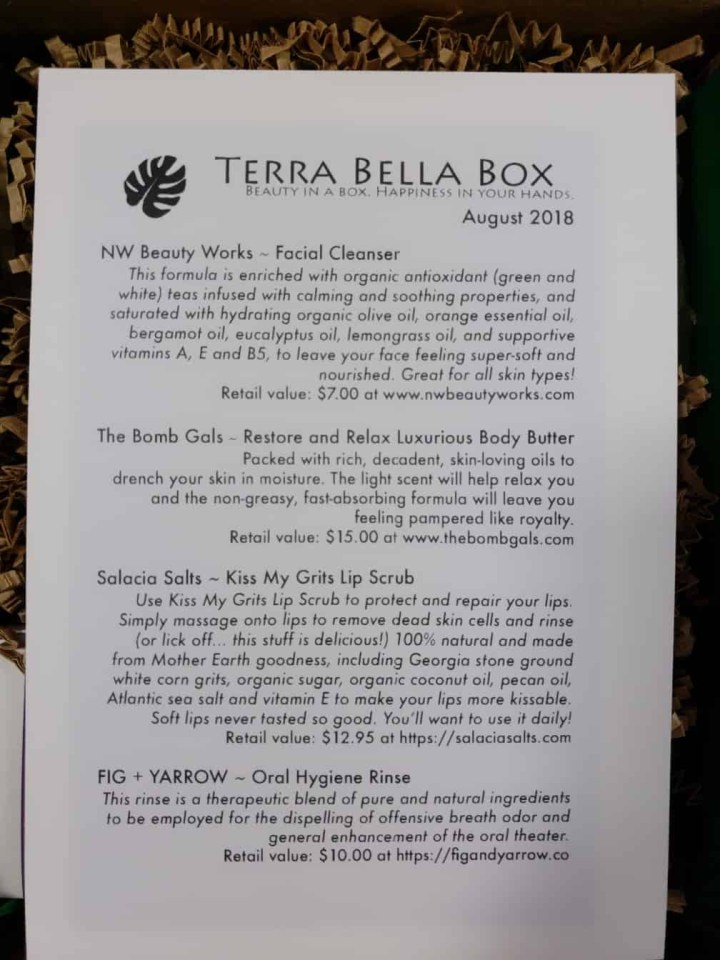 Each box comes with an info sheet that tells what is included in the box and then links to find them online when you want to order more.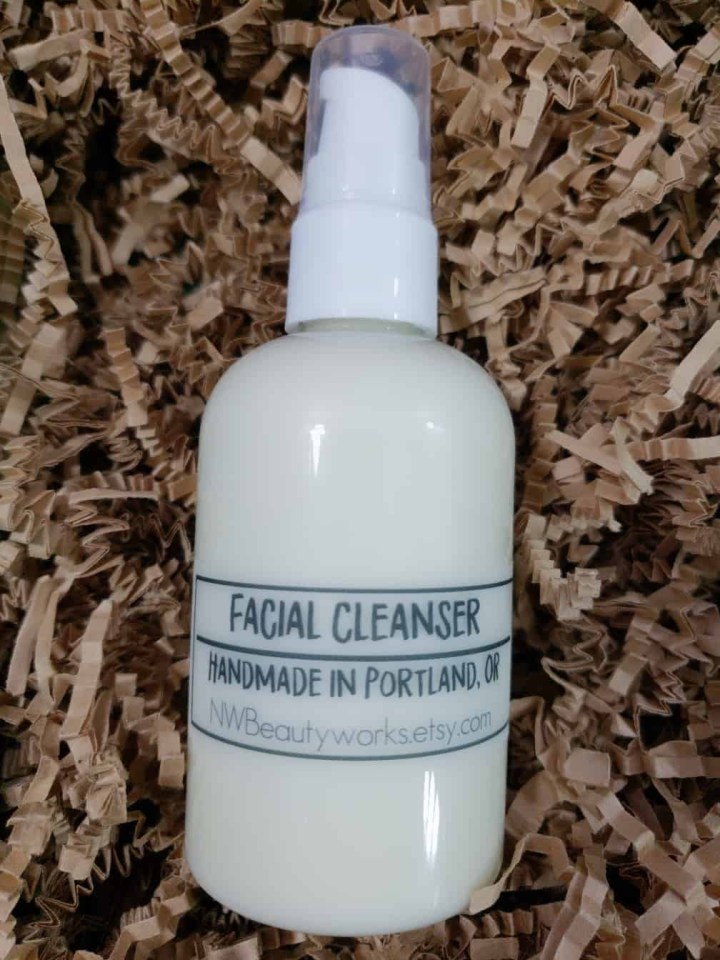 Facial Cleanser by NW Beauty Works – A great for all skin types cleanser enriched with organic antioxidant (green and white) teas infused with calming and soothing properties. It will also saturate with hydrating organic olive oil and supportive vitamins A, E and B5.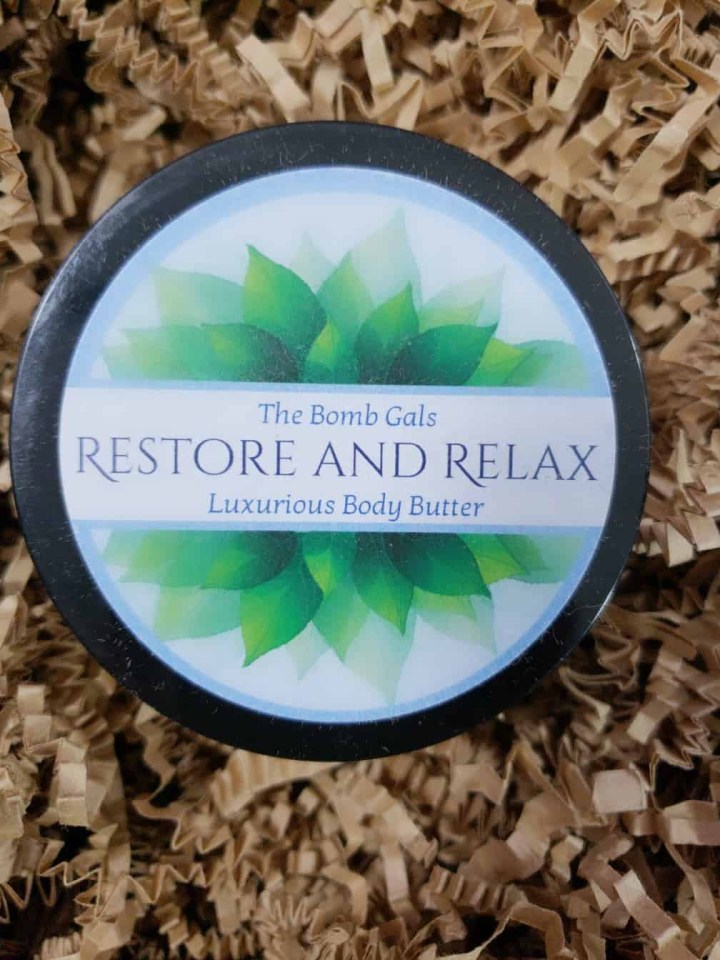 Restore and Relax Luxurious Body Butter by the Bomb Gals – Are you up for a bit of the royal treatment? This fast-absorbing formula is packed with rich, decadent, skin-loving oils to drench your skin in moisture. The light scent will help me relax in a non-greasy way.  I'm all about the non-greasy as that is one of my pet peeves in a body butter.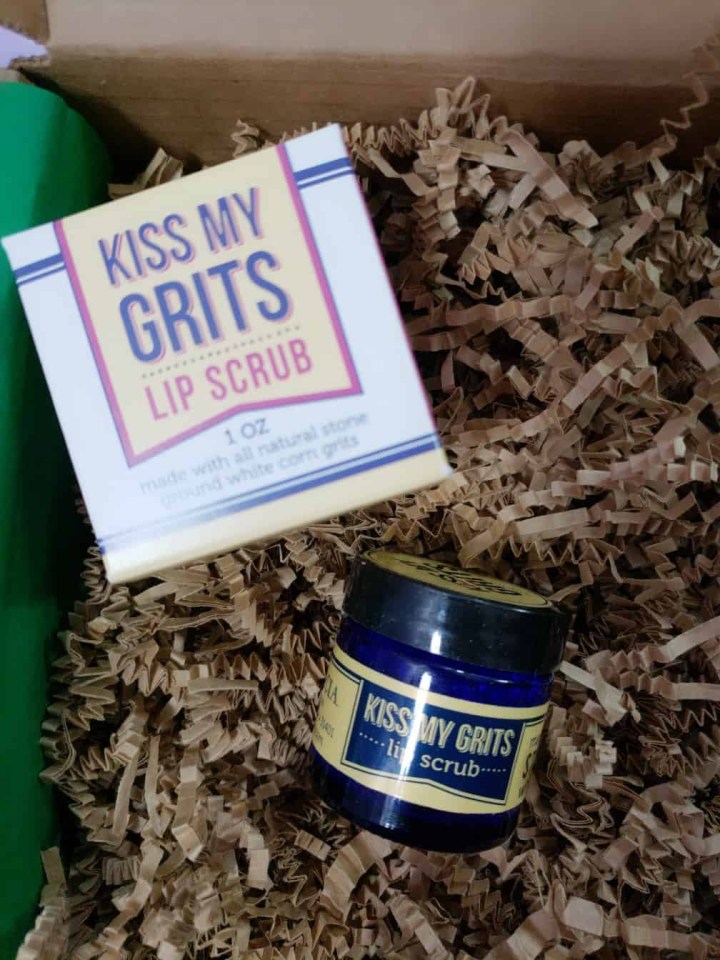 Kiss My Grits Lip Scrub by Salacia Salts – Well, Kiss My Grits! Ha ha, I love that saying and I keep saying it with that real southern twang.  My lips are having issues after the summer and this is going to work to protect and repair your lips. Simpy massaging the scrub into your lips to remove the dead skin cells and rinse off to make your lips more kissable.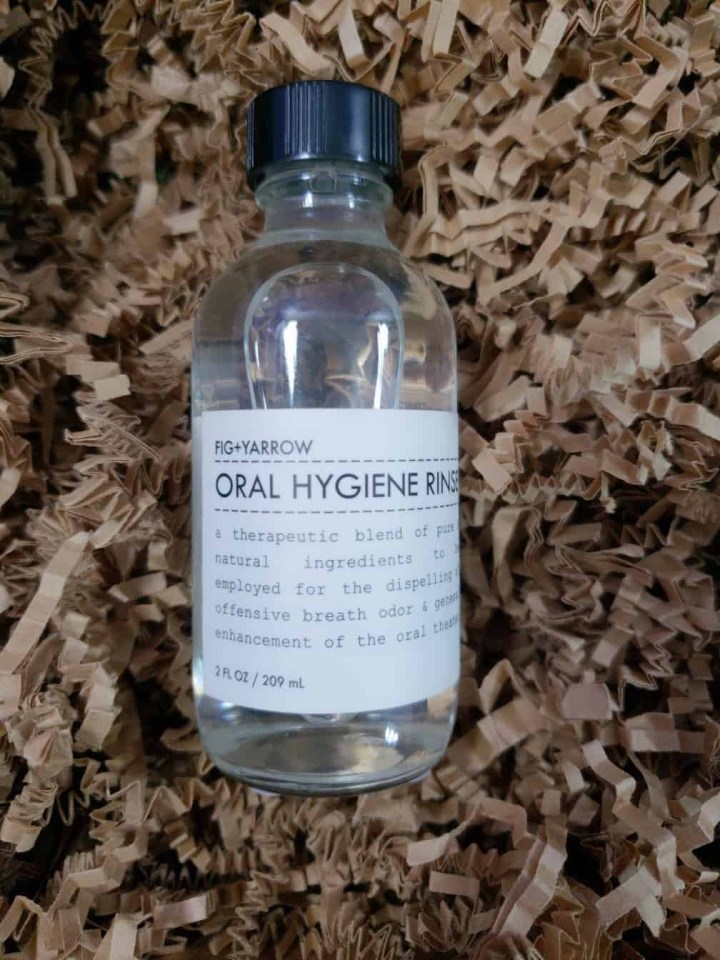 Oral Hygiene Rinse and Fig + Yarrow – A blend of pure and natural ingredients for dispelling any offensive breath odor and general enhancement of your oral theater.  I'm going to use that all the time now. My oral theater would like to be center stage. I love it!
Terra Bella Box sent some interesting products this month. I'm all into the body butter and lip scrub but getting an oral hygiene rinse is a first for me. I'm giving it a shot and wondering if it is a product that has been missing in my life.  Terra Bella always sends items that are made from better ingredients and introduces me to so many great companies I wouldn't have found on my own. I love that I can support small business and treat my health to an upgrade all at the same time.
Which product was your favorite in this month's Terra Bella Box?