Tasu is a new Canadian yoga wellness subscription box. Every month, you will receive 4-6 products handmade and curated by Tasu. These products will range from clean and non-toxic skin care, aromatherapy, tea, yoga jewelry, healthy snacks, books, essential oils to yoga accessories to support and enhance your wellness lifestyle. The box is CAD $36 with CAD$8 Shipping for both Canada and the US.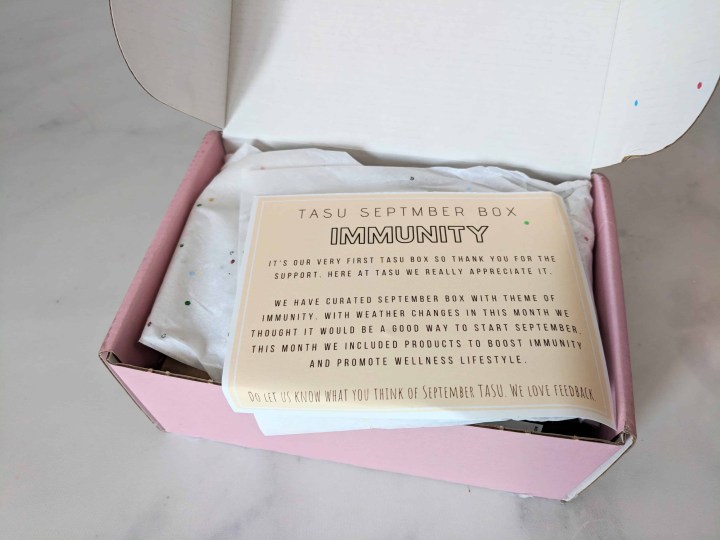 Everything came nicely packed in a cute pink box and the smell coming from it was AMAZING!!!
DEAL: Get 10% off your first box! Use coupon code HSB10.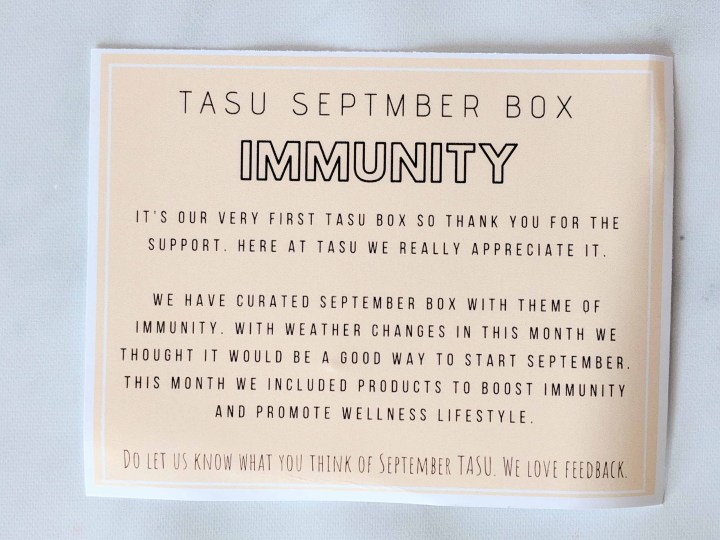 September Box is about Immunity and is also their very first box!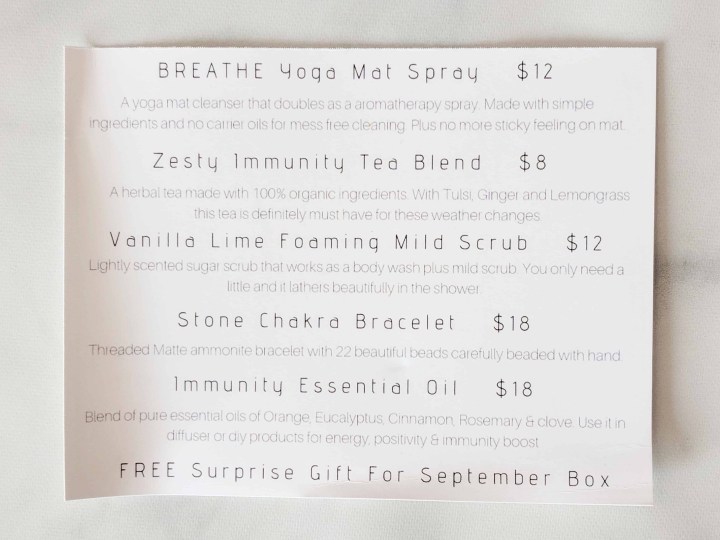 The back of the card gives us the information about all the lovely items included in this box. Ooooh, there's a Surprise Gift as well!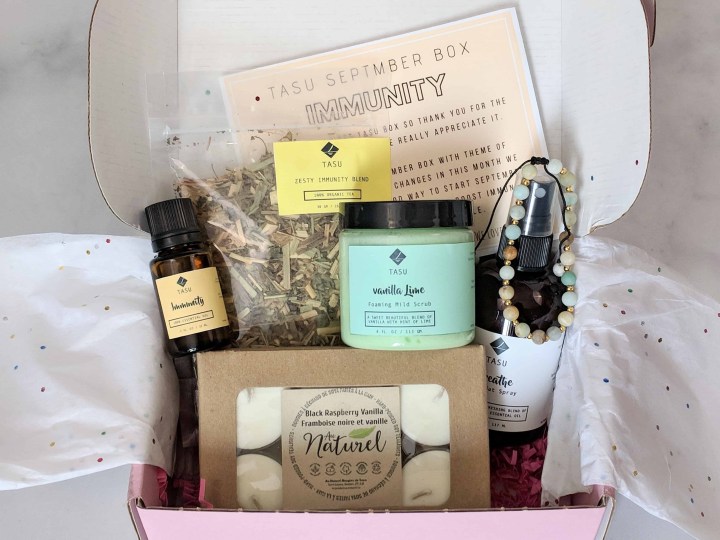 Everything in the box!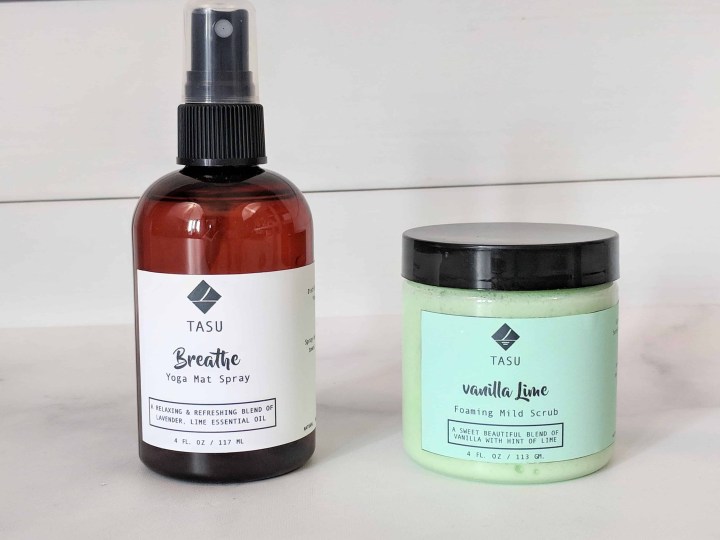 Tasu Breathe Yoga Mat Spray. It smells amazing! It's made with water, witch hazel, lavender EO, lime EO. It can be used to clean your yoga mat or as a room spray. I love the mix of lavender and lime, and I will admit having sprayed a bit in my hair before going to bed (I'm weird, I love to smell my hair.) It's uplifting but in a calming way.
Tasu Foaming Mild Scrub Vanilla Lime. Made with glycerin, water, almond oil, shea, sorbitol, sodium chloride, vanilla EO, lime EO, and a fragrance mix, it smells like a delicious delicious vanilla cupcake!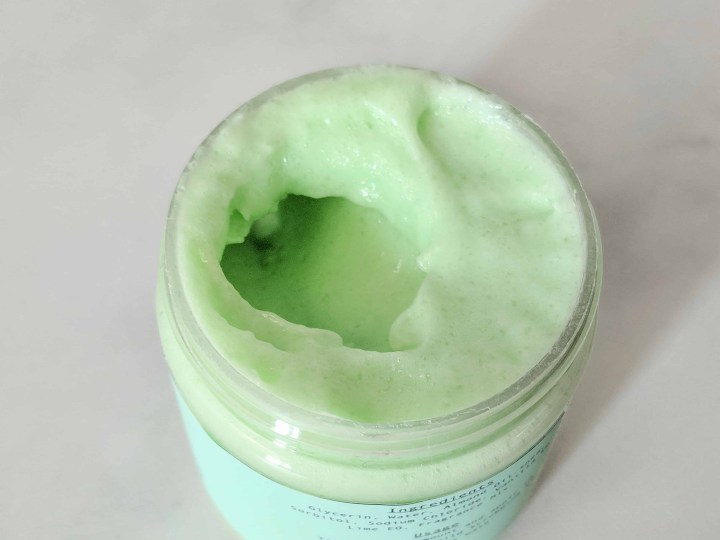 I love the whipped cream consistency, it's lovely on the skin and makes the shower smells awesome! And the lovely mint color is a bonus!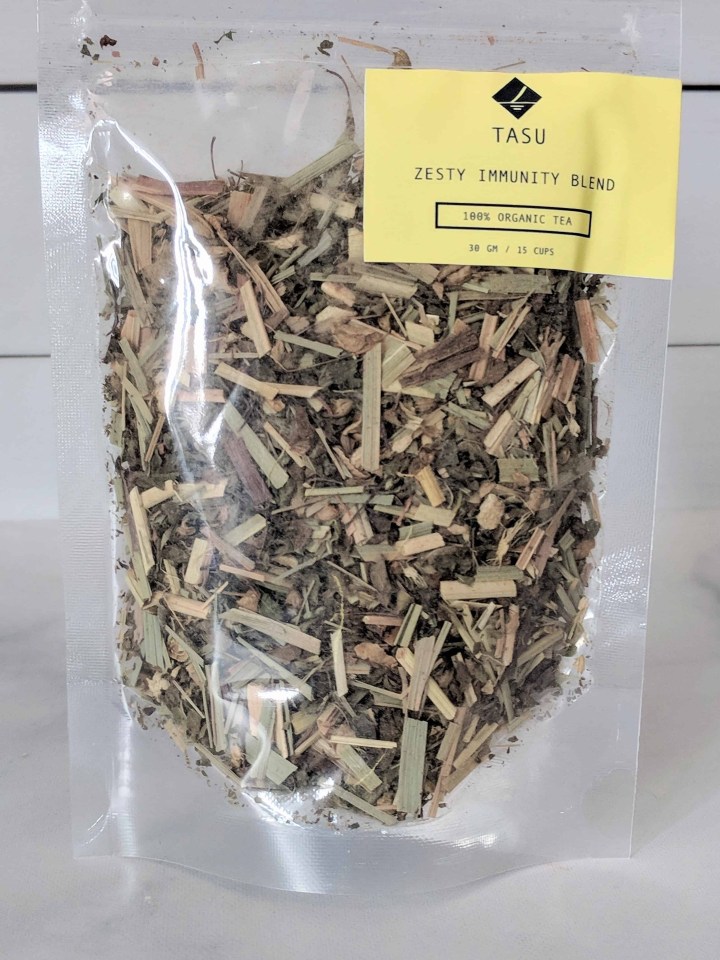 Zesty Immunity Tea Blend. This is an organic blend of Tulsi (Holy Basil), ginger and lemongrass. I love tulsi tea, and I love ginger! Ginger lemongrass tea is a nice tea to relax at the end of the day.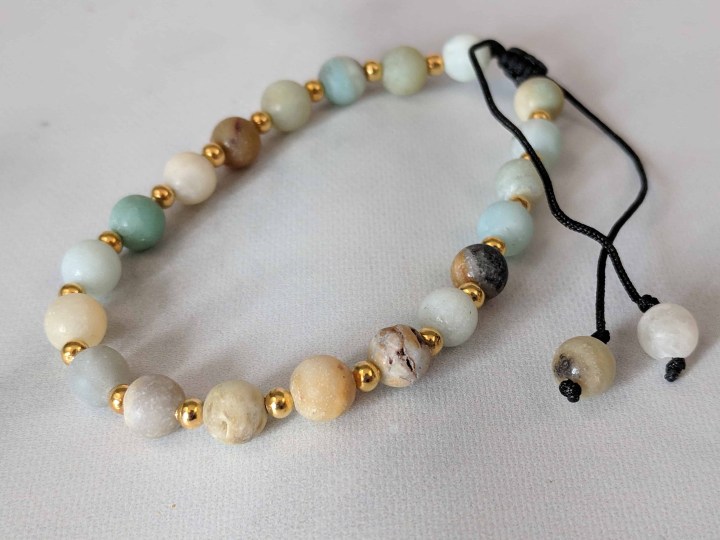 Stone Chakra Bracelet. The card says this is an ammonite bracelet, but I think there was a typo as they look more like amazonite. this is a lovely adjustable bracelet. the cord is slightly satiny, so it slips a bit throughout the day, but it should get better with wear. I love the soft colors and the golden accent.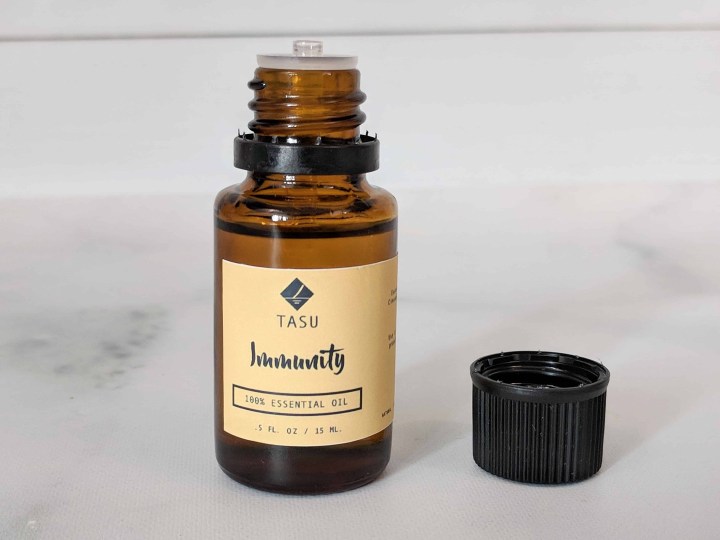 Tasu Immunity 100% Essential Oil. This blend features orange, eucalyptus, cinnamon, rosemary, and clove. It can be used in a diffuser or on a diffuser bracelet (on lava beads). I personally find the eucalyptus quite strong, and it's associated with cold and flu medication in my house. I think I'll keep it to help boost up my mood when the inevitable cold will hit my nose hard!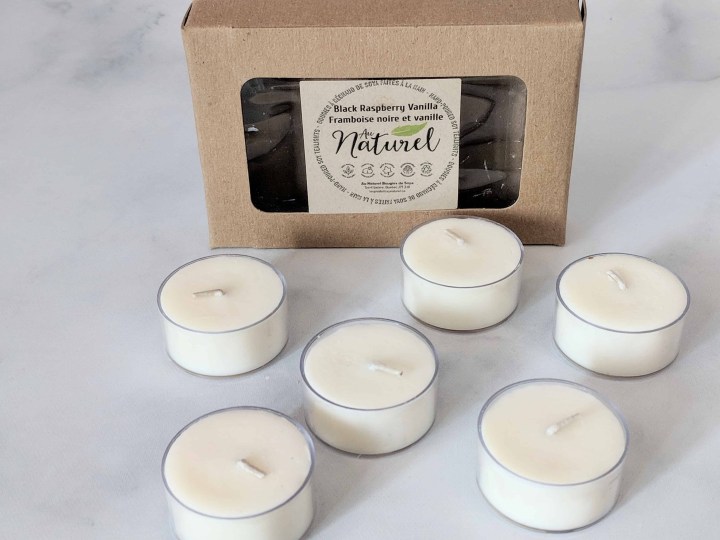 Free Surprise Gift! Black Raspberry and Vanilla Hand poured soy tealight. This is what I could smell before opening the box! Lovely little soy candle hand-poured in recyclable plastic containers.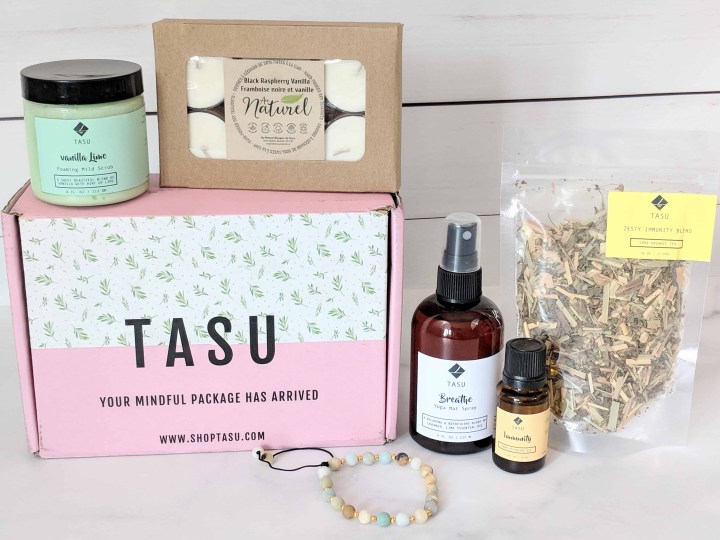 Tasu is a lovely wellness subscription box with a lot of self-care items. I really enjoyed that all the smells worked well together, without relying on a single scent. This is a nice care package not only for a yogi, but anyone who enjoys a wellness lifestyle.
What do you think of Tasu's first ever box?