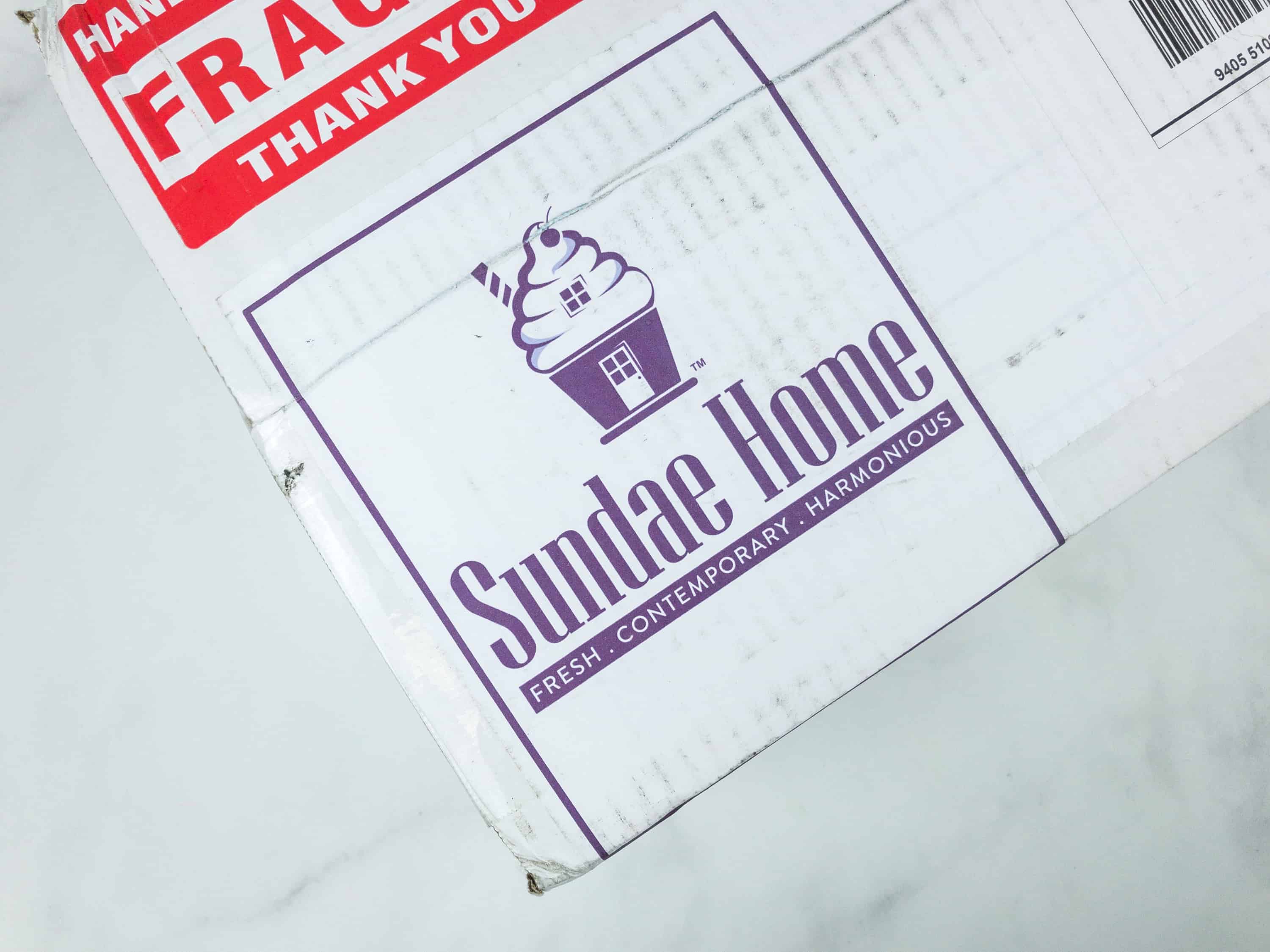 Sundae Home is a premium home decor subscription box that delivers 4-6 high-quality home goods and products with over $100+ per box retail value for $47 per box every other month.
DEAL: Receive a free bonus item with any length subscription! Use coupon code HELLOBONUS.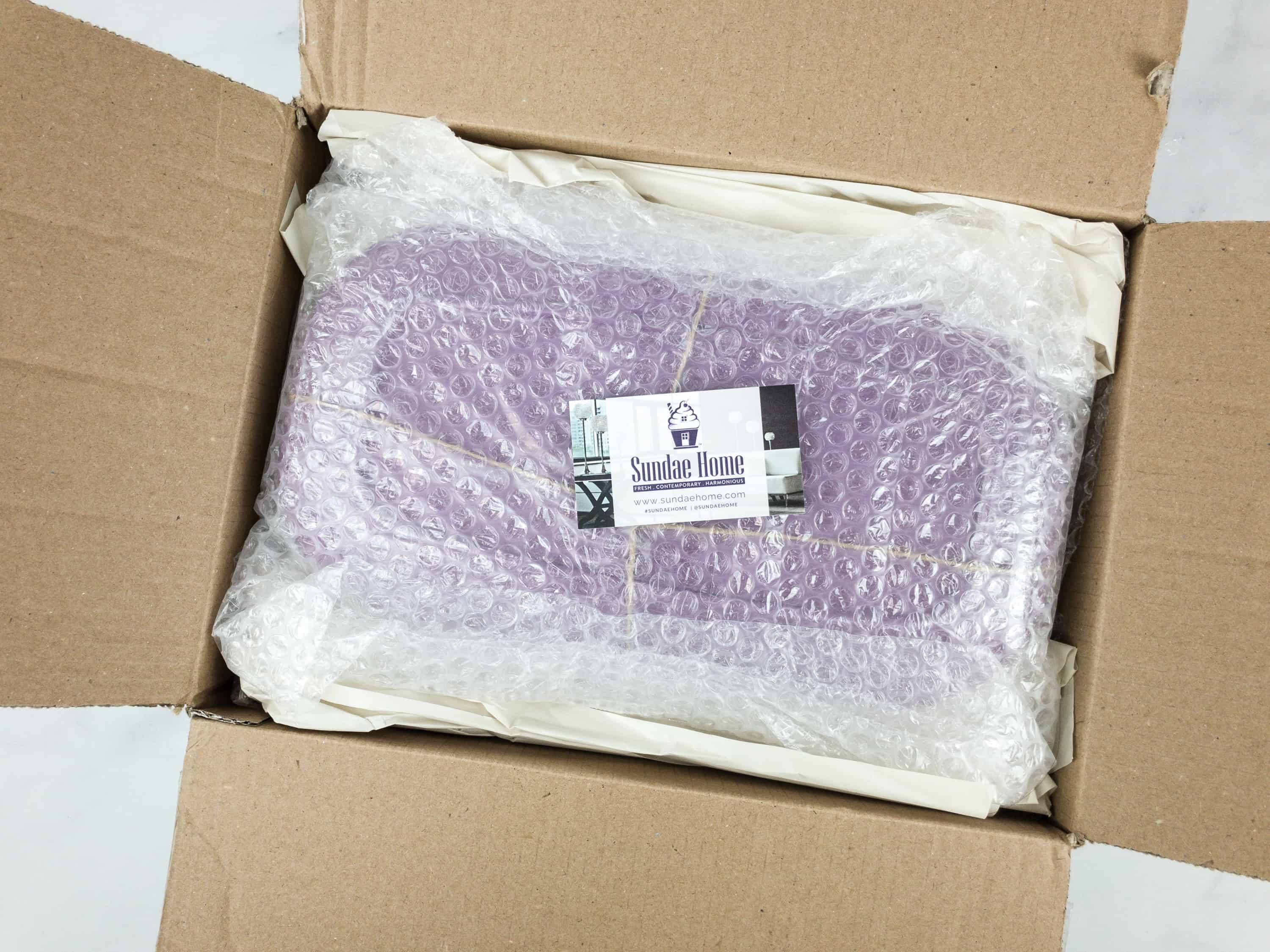 Included in the box is a Sundae Home card.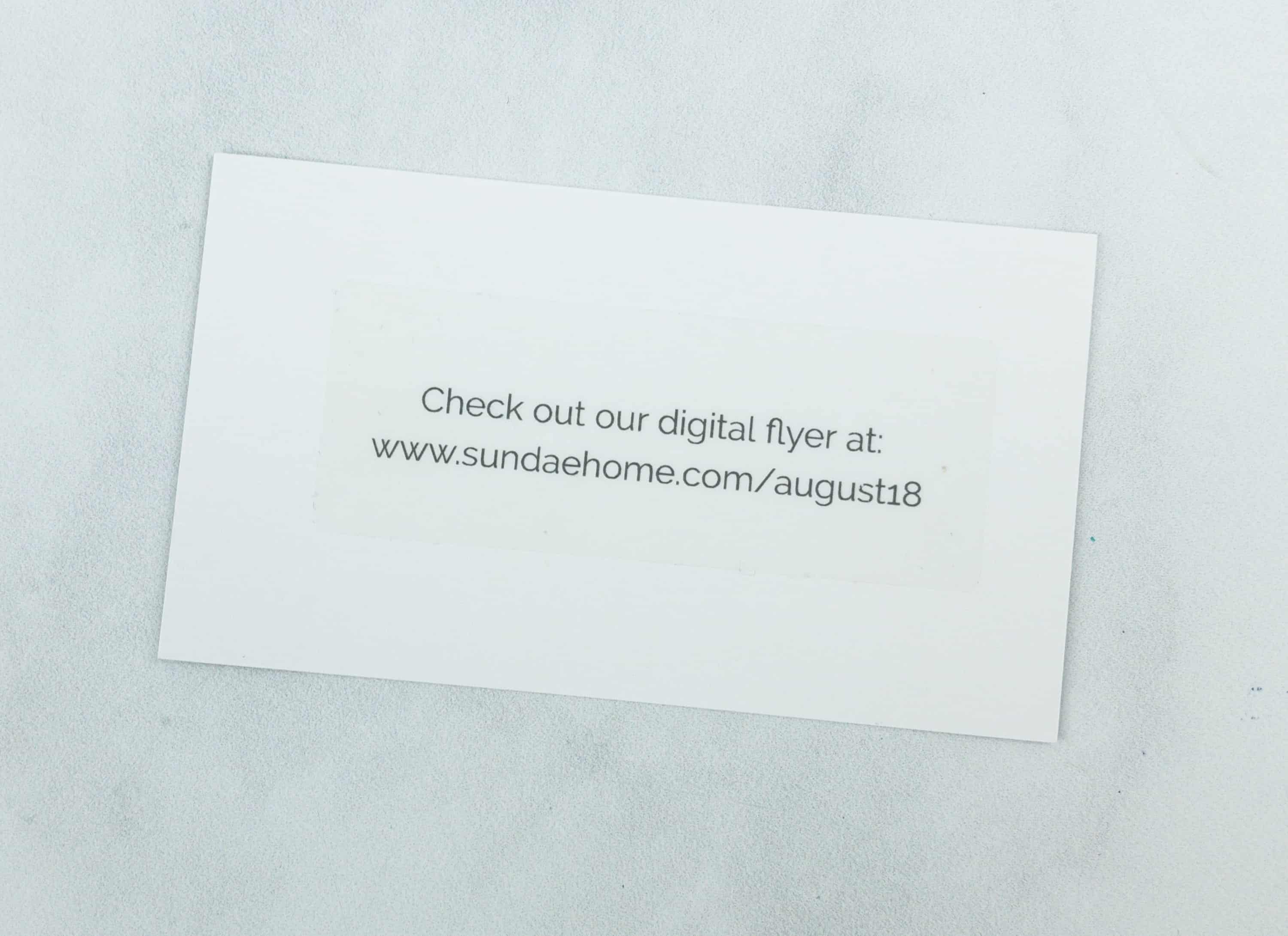 Instead of a list of the items, they provide a link to a digital flyer.

The detailed product info is further down the page. This month's theme is A Midsummer Night's Dream!
Everything in the July-August 2018 box!
There are several items that are protectively packaged. Some came with bubble wrap, while the others are in individual boxes.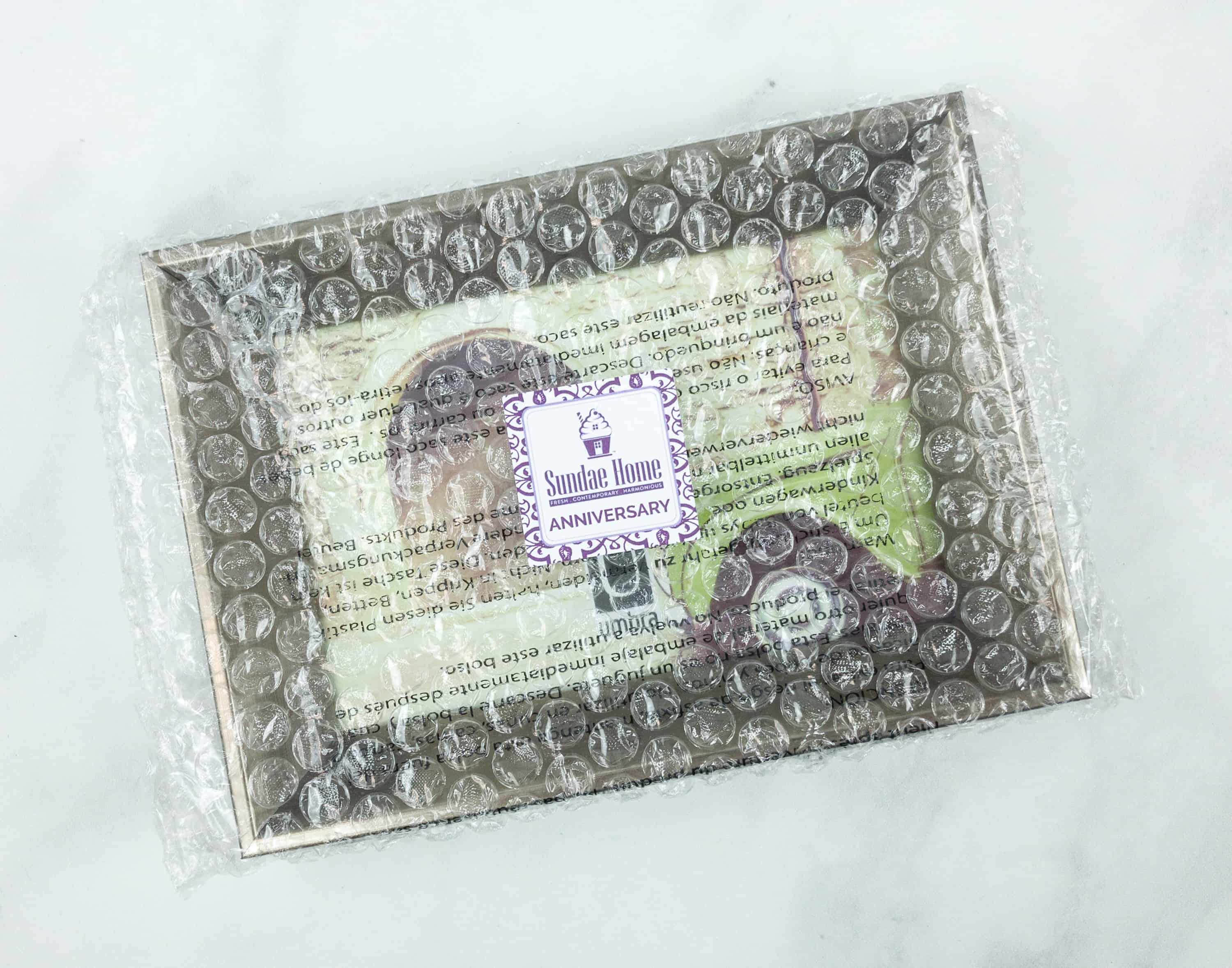 BONUS: Picture Frame By Umbra. We got a new picture frame as an anniversary bonus. Happy one year, Sundae Home!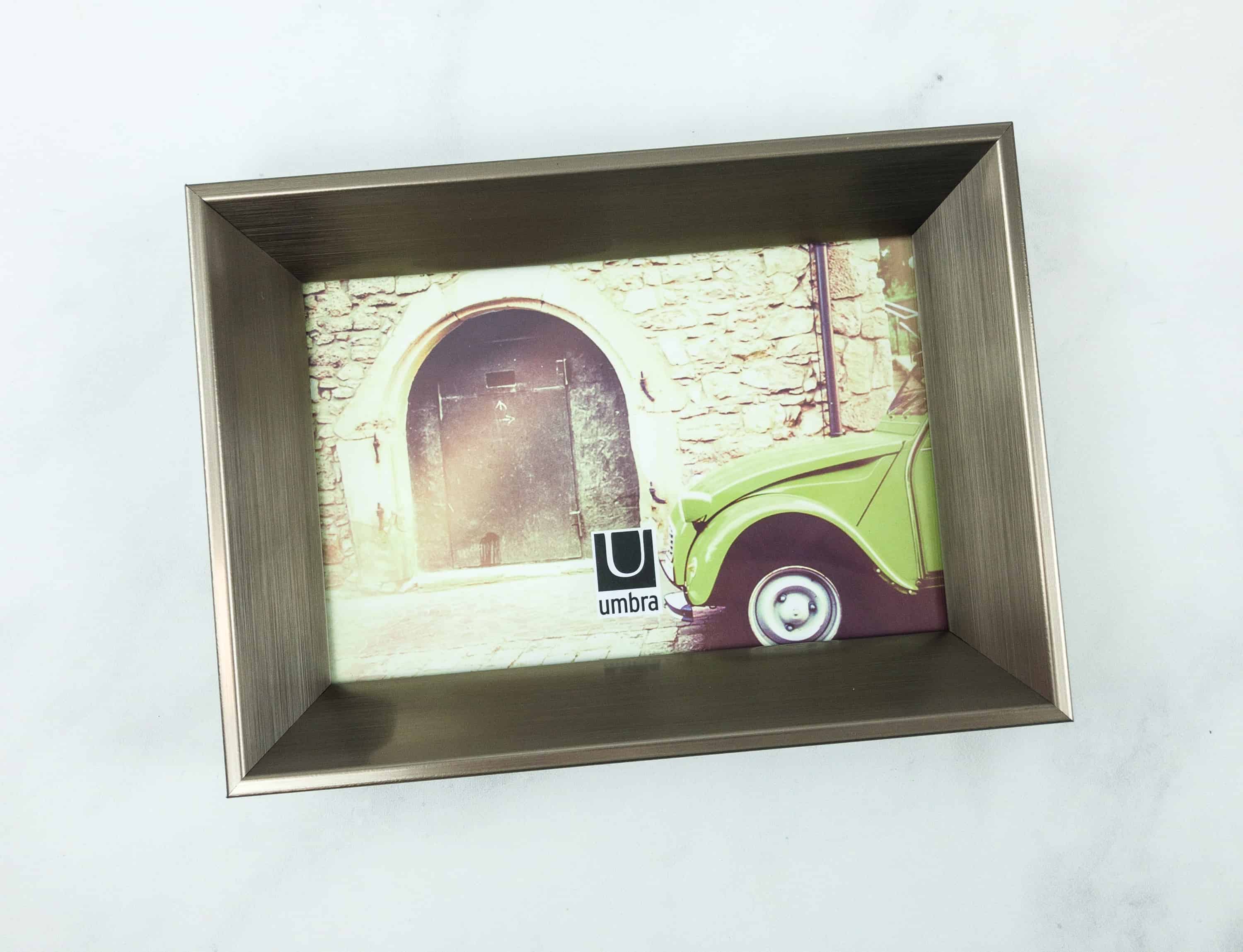 Love the brushed neutral look of this frame!
You can easily remove the backing of the picture frame here and you can either hang it on your wall or set it on your desk with ease.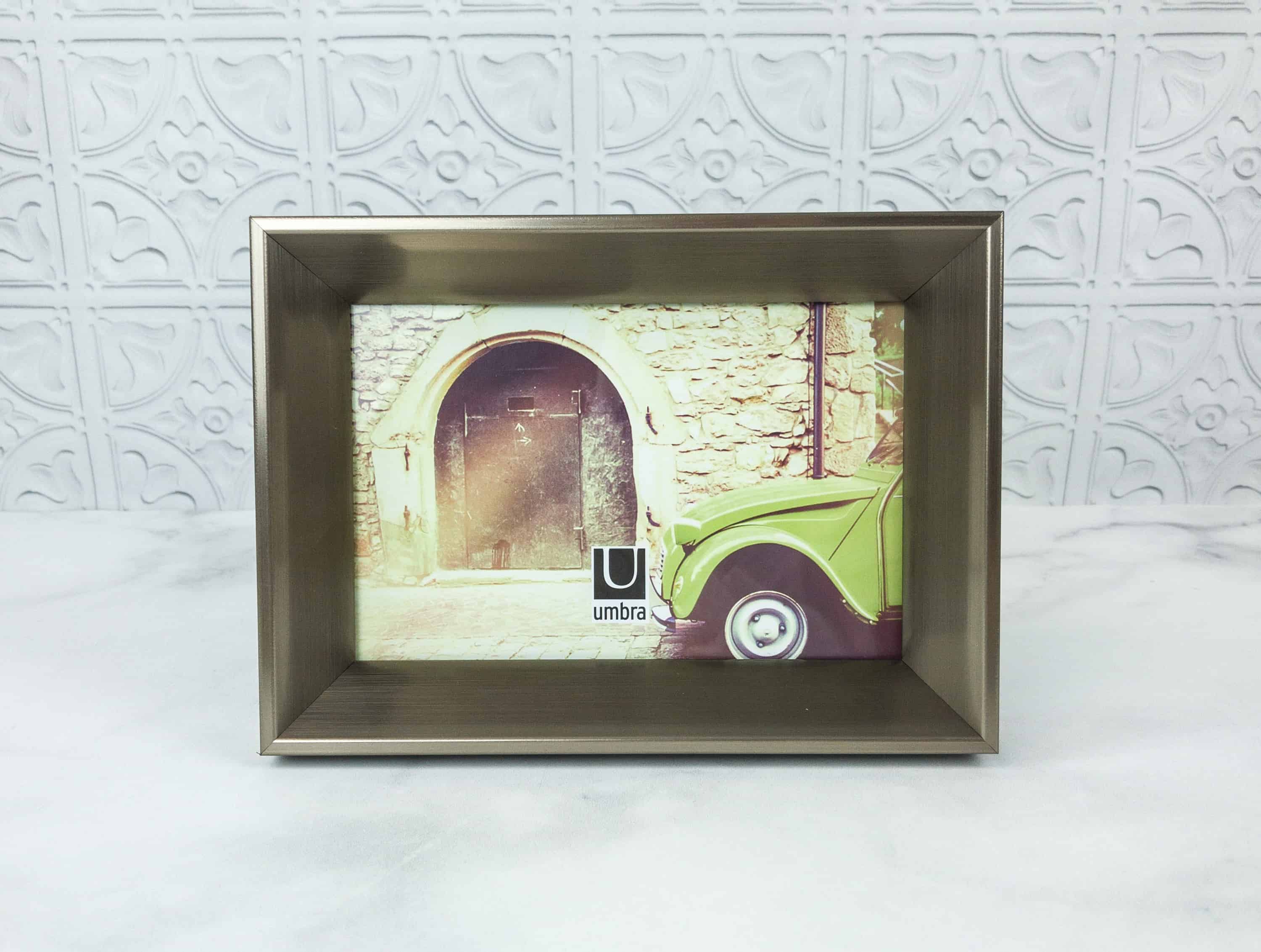 The design of the frame seems like it's 3D, making the photo more prominent too. It is definitely a nice start to this month's collection of home decorations.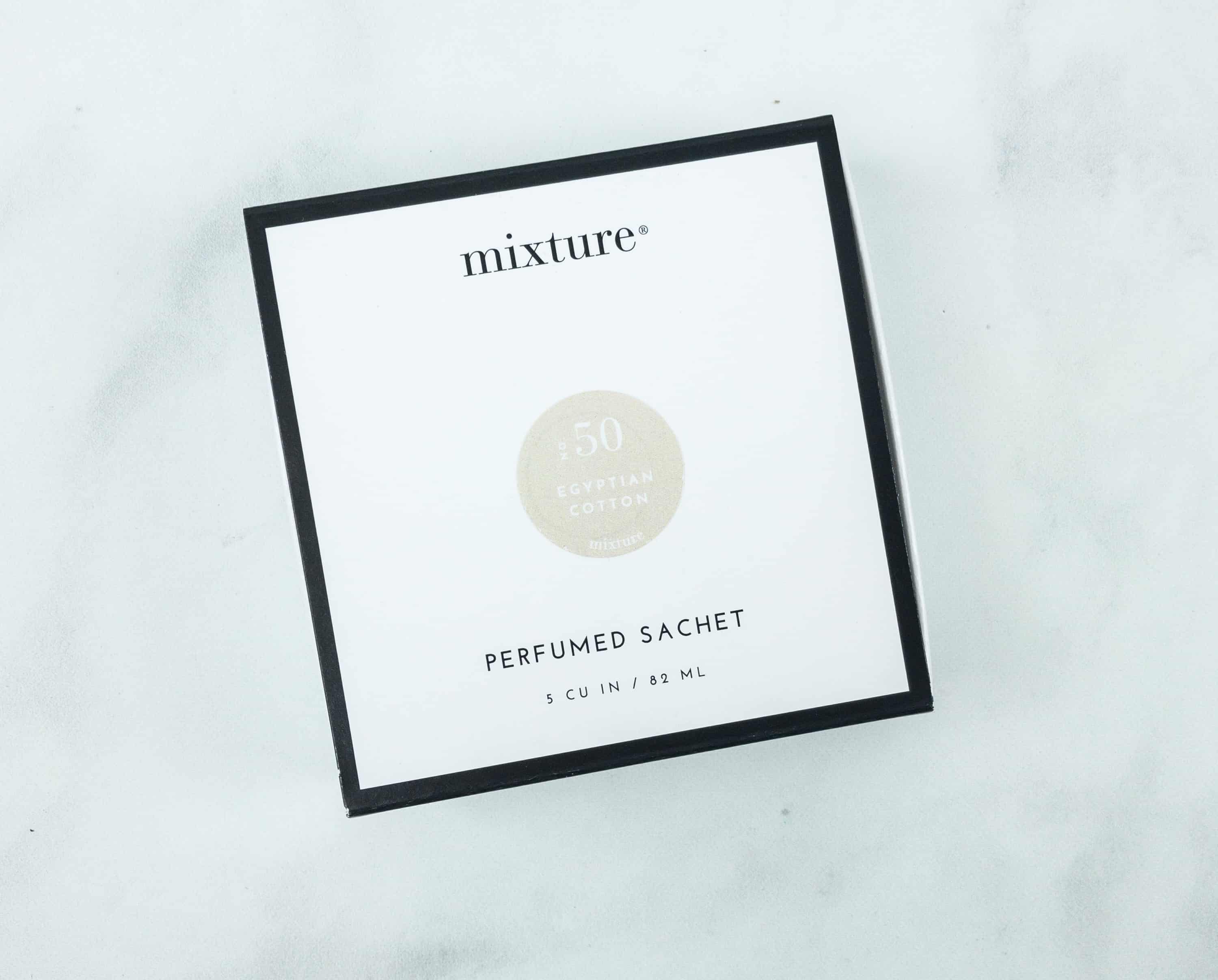 Mixture Perfumed Sachet ($12)  This perfumed sachet scent from Mixture was made just for Sundae Home. Subscribers will receive it in either Lavender Lemongrass or Egyptian Cotton. I got the latter!
It's handmade with renewable soy wax.
I like that the smell isn't too strong. It's subtle and it is just amazing to inhale and sweetly scent your fabrics!
Mixture Pillow Mist in Egyptian Cotton ($10) With the same scent as the fragrance sachet, I got this pillow mist that helps me relax and also induces sleep.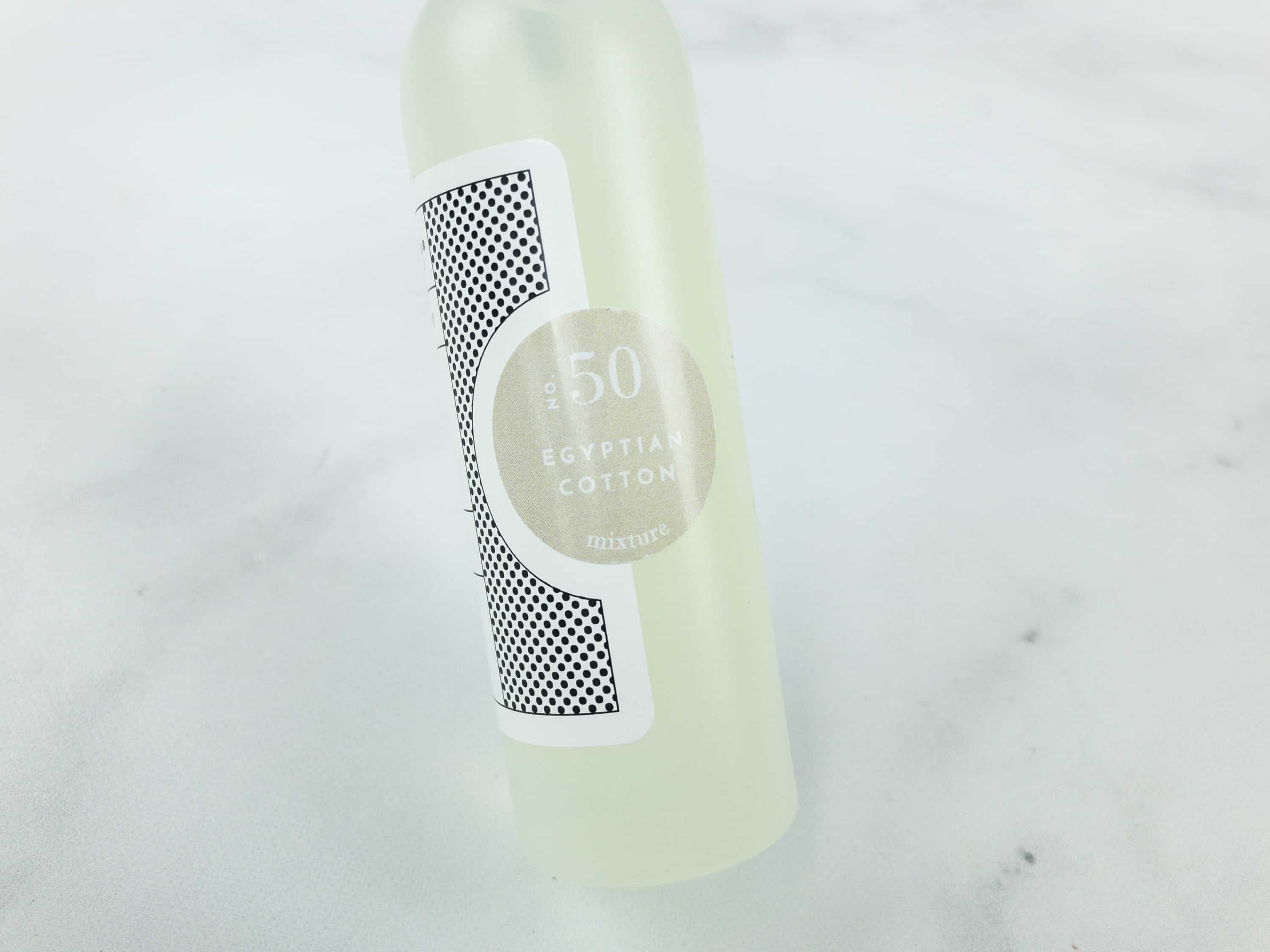 I love the simple design of the bottle. Also, you only need to spray some on your pillow and that's it. We love pillow mists in our home, they really set the scene for sleep!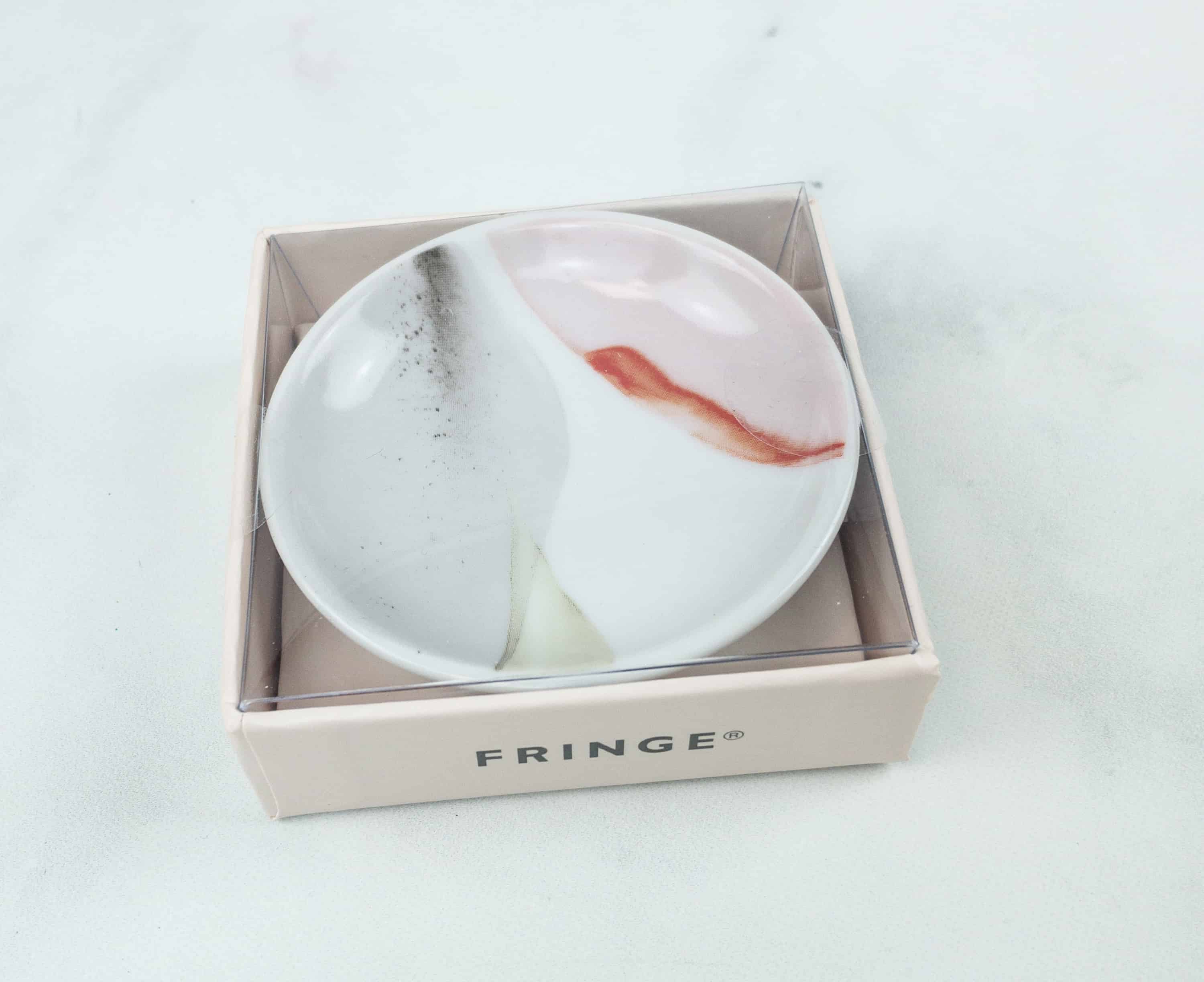 Fringe Studio Waterstudy Flow Tray ($9) Sophisticated and stylish, this tray features a unique decal art. It arrived inside a gift box.
The tray can be used as a bedside storage for accessories, trinkets, and whatnots. It's small, perfect for taking off your rings at the sink.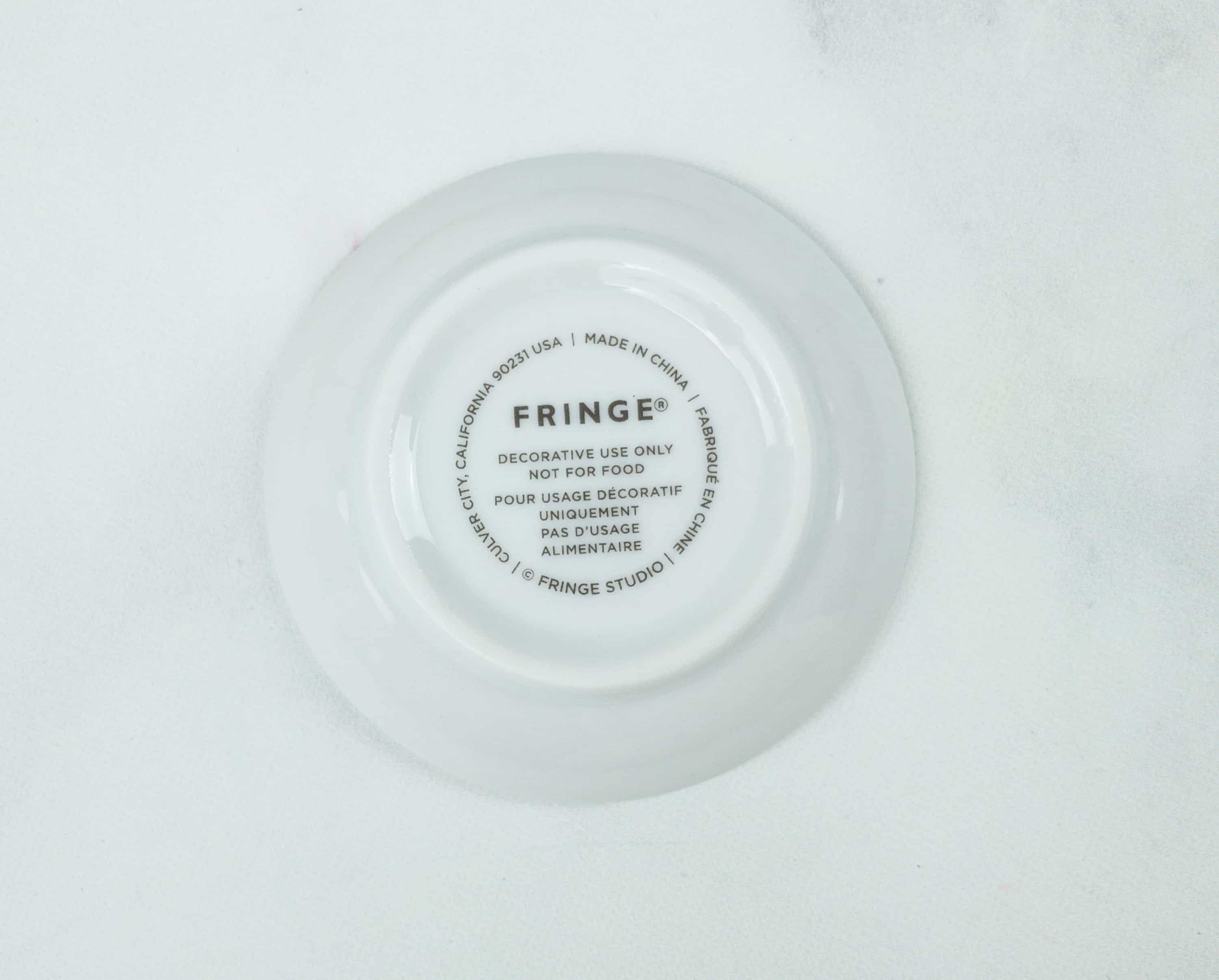 It's made from ceramic and not ideal for food storage.
Bloomingville Natural Wood Bedside Tray ($19) There's another tray in the box, but this time it's wooden and square. Its design is Danish inspired combined Nordic trends.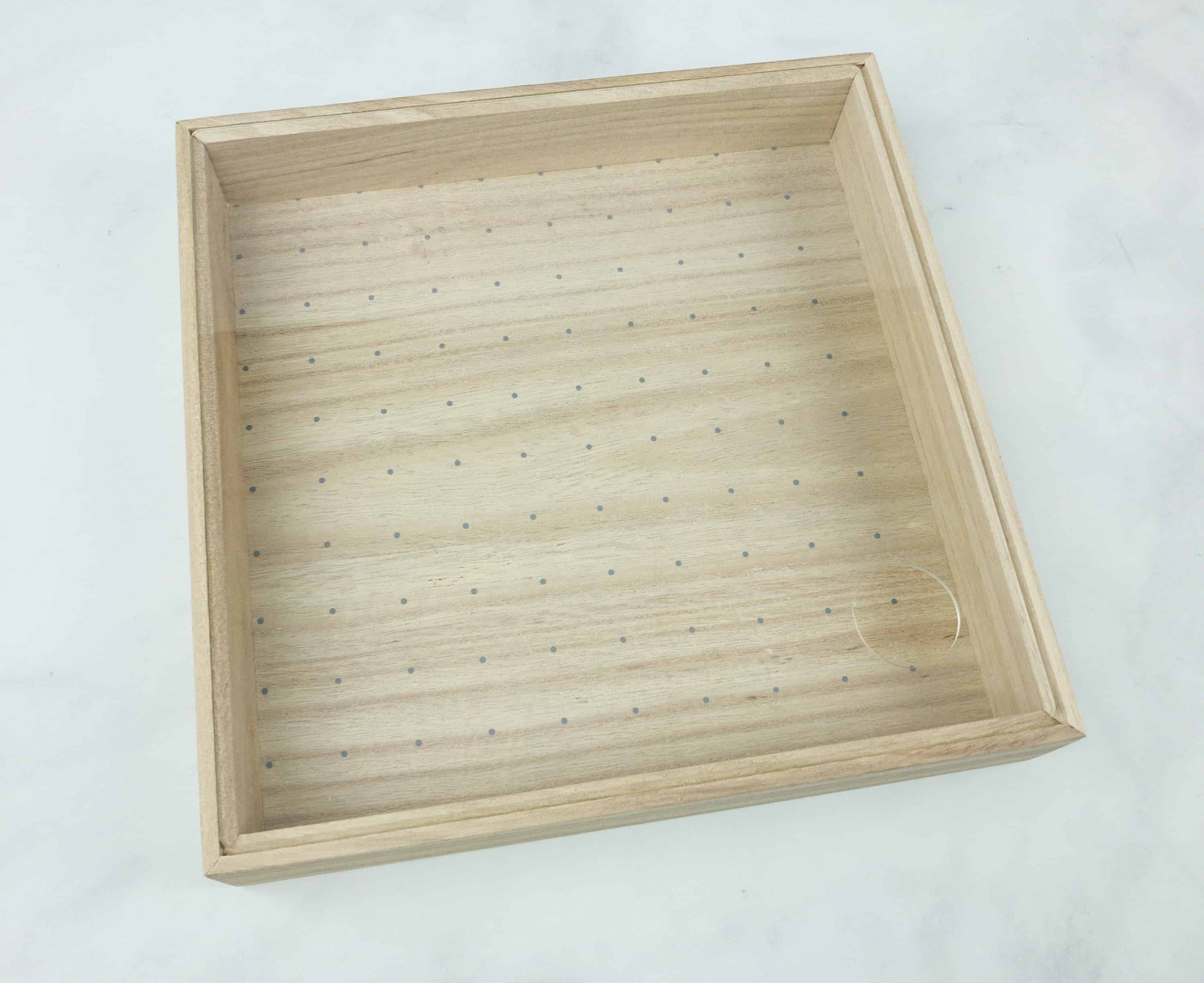 It's cool that it comes with its own plastic cover with a hole off to one side so you can easily remove it to retrieve your items. The bottom of the tray is perforated so that there won't be any build up of moisture.
Adding a plastic cover on top is a novel idea as it helps keep the dust away. And it does make it easier for me to spot what items are stored in this tray. It's great for storing jewelry!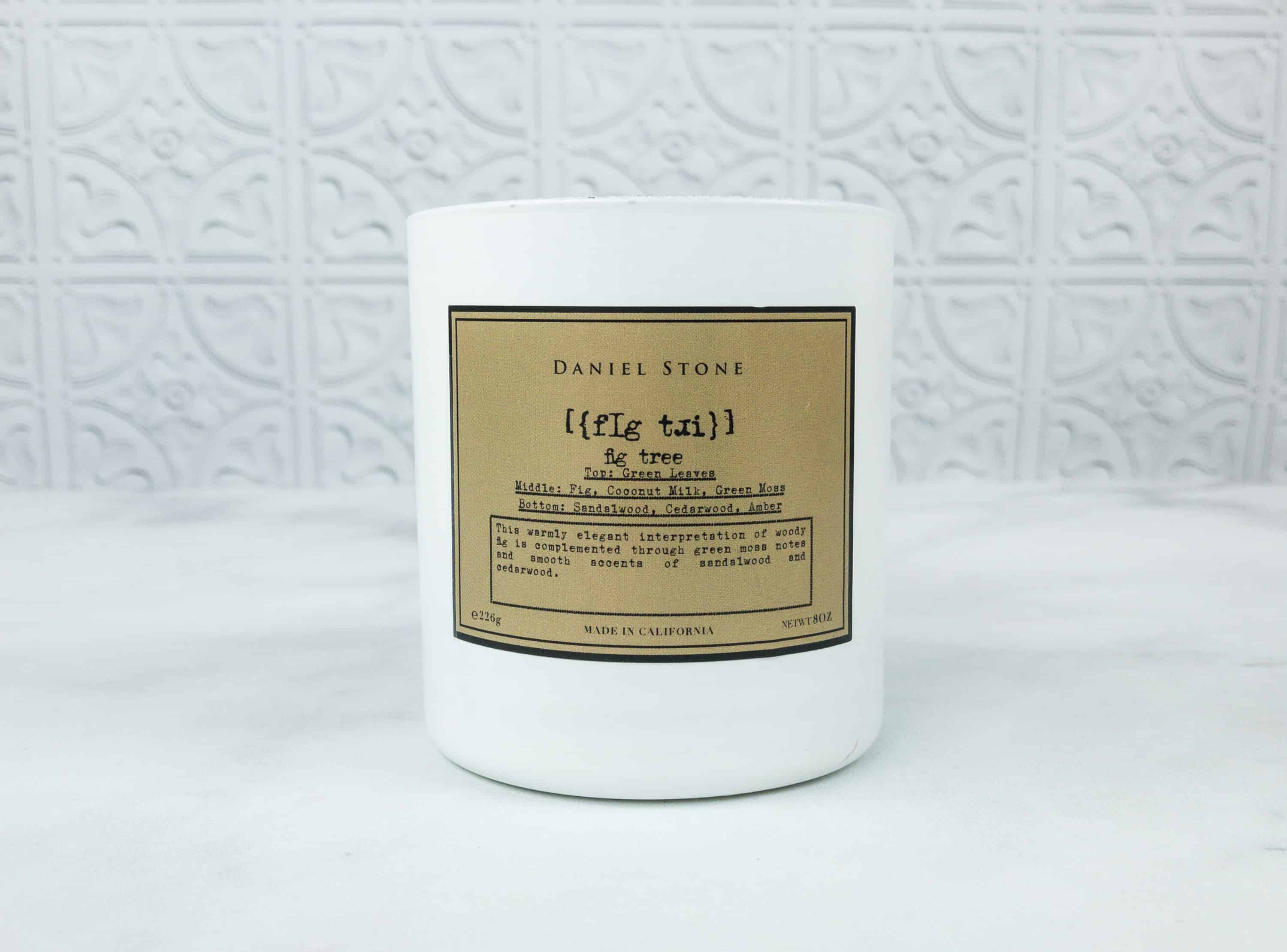 Daniel Stone Signature Candle in Naturals Collection Fig Tree ($45) It's an innovative candle made from food-grade certified coconut oil. It's different from the usual candle because it's clean-burning and it doesn't collect soot. Of course, this candle is eco-friendly too!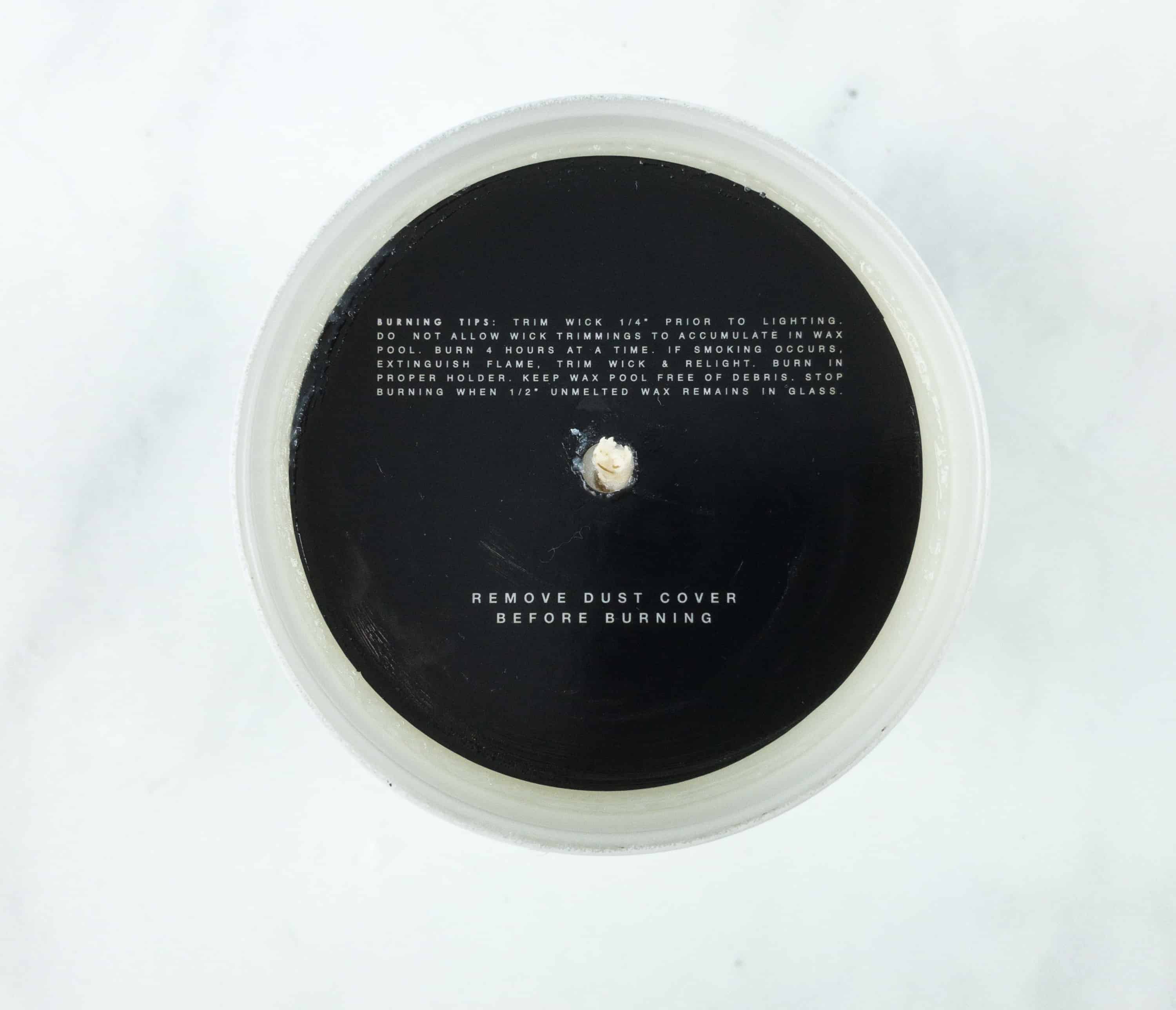 It also comes with an instruction on how to properly light this candle. For starters, you need to trim the wick before lighting it up and limit it to just 3 to 4 hours only. If smoke starts to appear, put it out first then trim the wick again.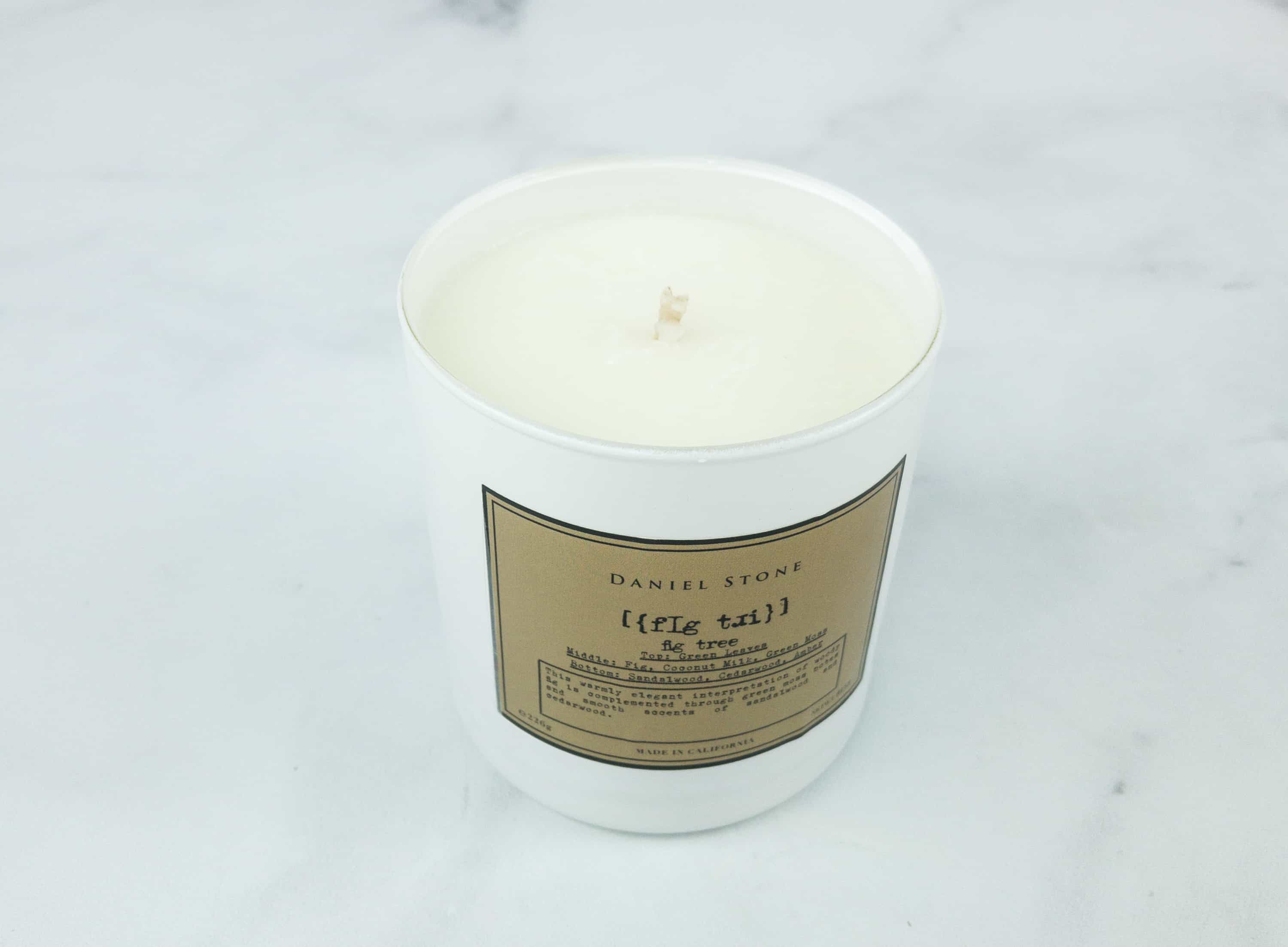 This signature candle by Daniel Stone has hints of sandalwood and cedarwood. Its subtle woodsy scent is definitely relaxing. Soot is a problem in my white kitchen so I couldn't be happier with this pick!
Eightmood Flora Candle Holder in Grey ($18.50) Subscribers will receive this Swedish inspired candle holder in either purple or grey. I got the latter!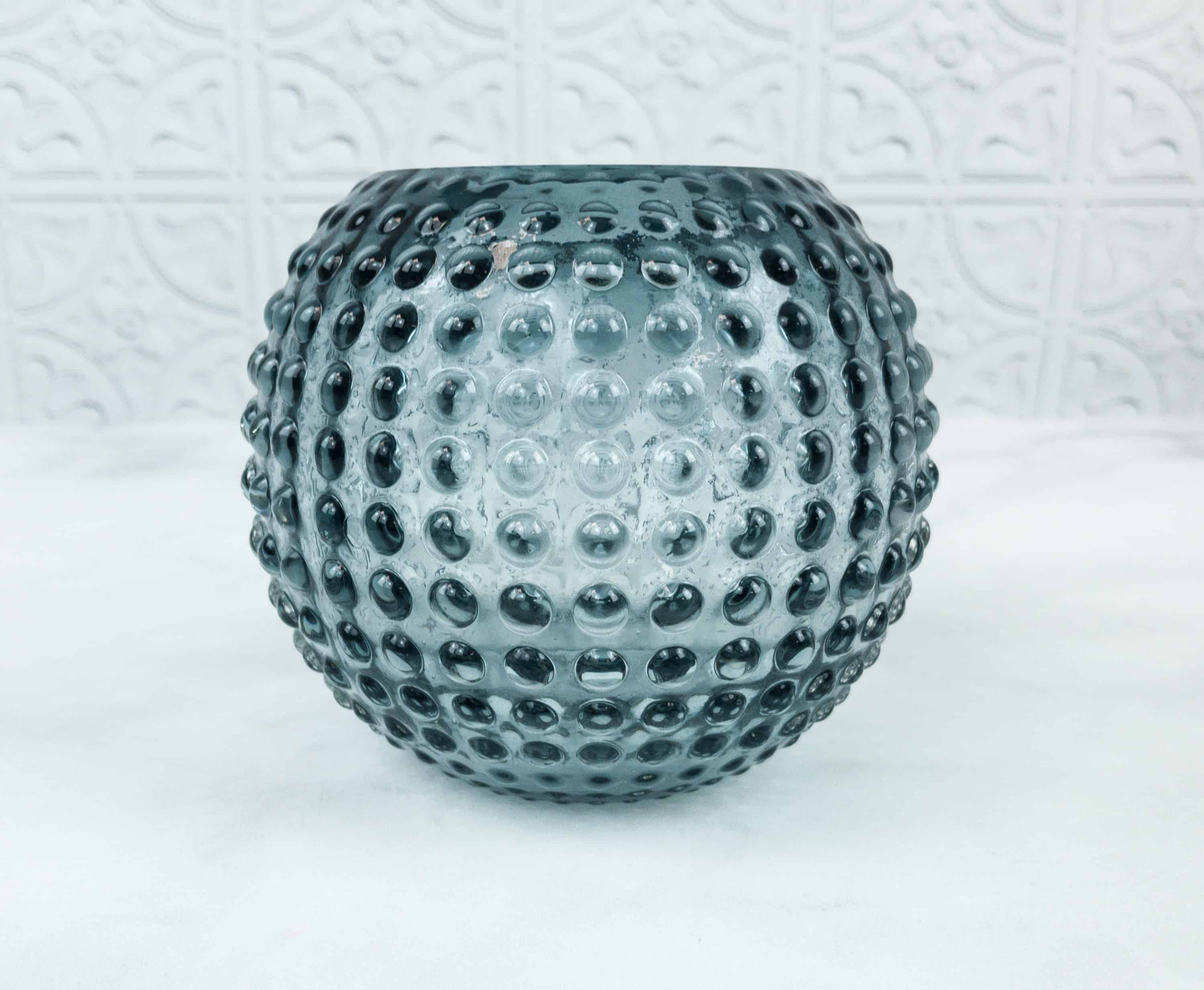 It's a round glass candle holder with small circles around it to give it added texture and depth. It's a stunning piece of glass work!
This is a nice piece to be included in this home décor box because it not only acts as a candle holder but it can be a decorative piece too. You can even use it as a flower vase.
The insides are smooth, but you can already imagine how the light will be dispersed because of the design of the candle holder. So pretty!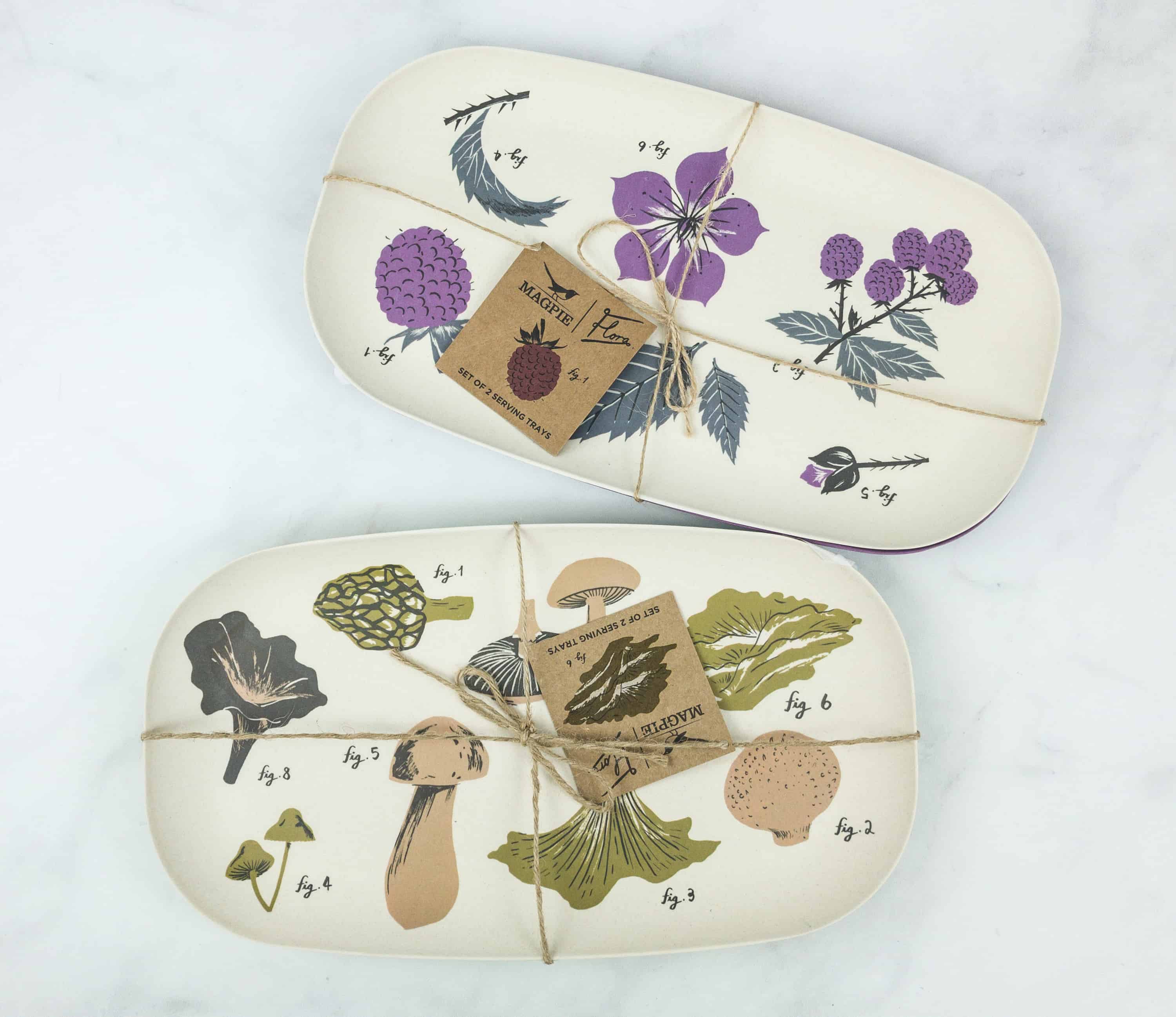 Set of Two Bamboo Fiber Trays by Magpie ($40 per set)  Last but not the least are two sets of bamboo fiber trays which arrived neatly tied up.
They're made from bamboo fiber, so they're biodegradable, eco-friendly, food safe, and vegan.
Even the tags are lovely!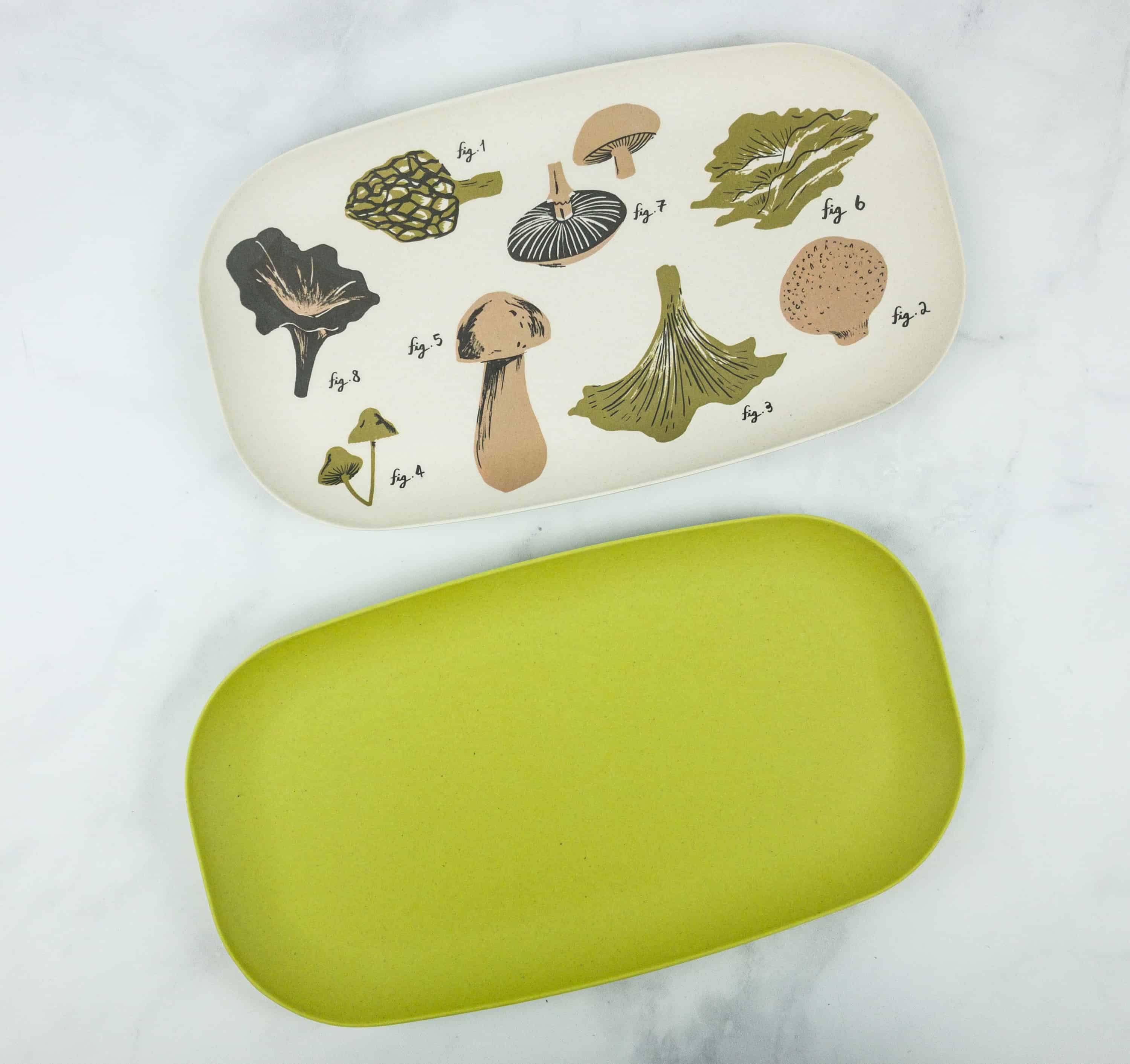 The first set features one tray with mushrooms and vegetable illustrations on it and one tray in a solid yellow-green color.
The second set has a purple color scheme. One tray has flower and fruit illustrations all over it and the other is a solid purple color.

Both sets are pretty! They're great for serving finger food and other treats during parties and gatherings but I want to use them every day for snacky meals. I adore the designs!
I love the sophisticated designs in this month's Sundae Home box! Each piece is excellently made, and many of them are eco-friendly too. They even included several trays in different shapes, materials, and sizes. I'm definitely not complaining because they're all going to be useful at home. The candle holder was a standout too, I'm impressed with its unique Swedish design! If you're always on the lookout from premium home decor and accessories, this subscription is a must-try. Their offerings are nothing but practical and aesthetically pleasing!
What's your favorite home accent this month?