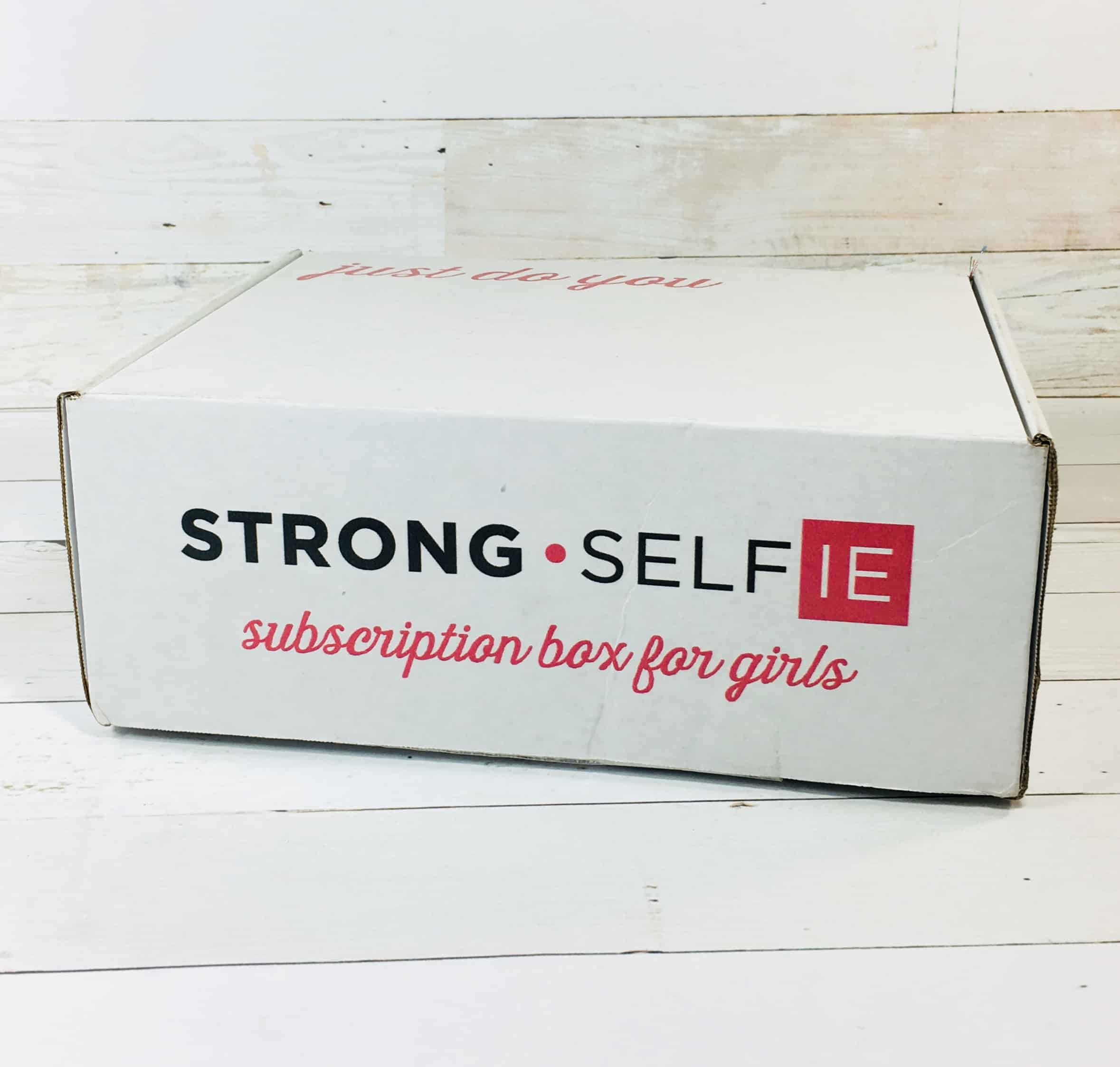 STRONG self(ie) is a quarterly subscription box that helps empower young girls to be their best self! There are two boxes to choose from: the BLOOM(box) is for girls ages 8-12 and the BURST(box) is for girls ages 13-17. I have a 15-year-old daughter, Karina, who helped me review the BURST(box)!
So much more than a quarterly subscription box – STRONG self(ie) is building up a community of STRONG girls by delivering handpicked items that are purposeful, positive, and powerful.

Every STRONG self(ie) box features trendy products that represent the four corners of self(ie) strength, and includes an inspirational message for girls, along with an envelope of resources for parents.

You will receive 4-6 of our favorite seasonal products that we think support strong girls. Our goal with each box is to provide you with a meaningful, inspiring message to help you be your STRONG-est self(ie)!
First look!
DEAL: Get 20% off your first box! Use coupon code Hello20.
There was a big envelope on top when we opened the box. Inside was a product information card.
The card listed each item and even had a picture of each item.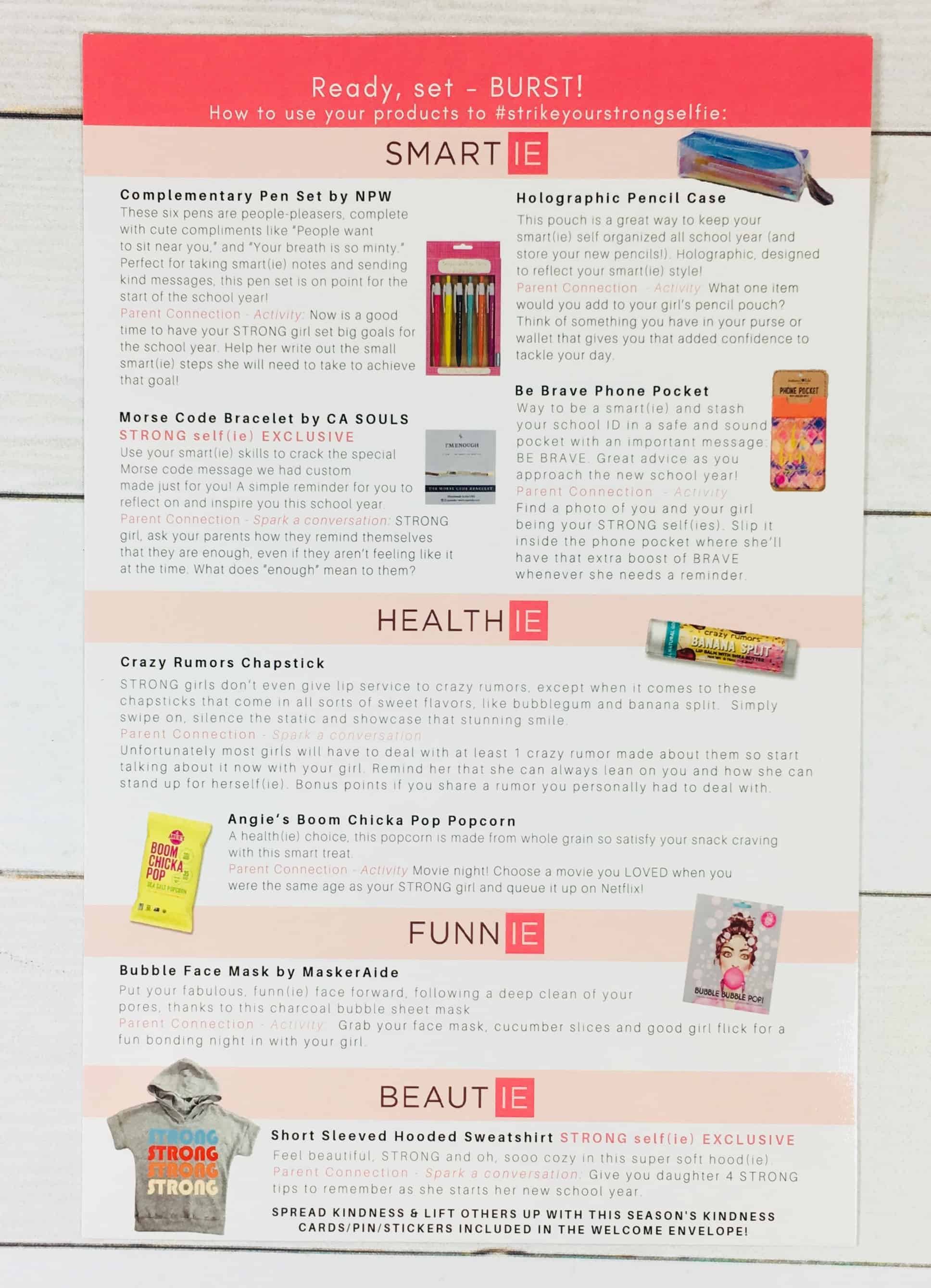 The back of the card listed the product info and showed which core strength each item enhances. STRONG self(ie) hopes to encourage girls with items that promote four self(ie) strengths: health(ie), smart(ie), funn(ie), and beaut(ie).
The reaction I get when my daughter sees that her box has arrived is just heart-warming. Karina's face lights up, I think she clapped her hands, she hangs around and we unbox it together.
Everything in the box!
Masker Aide Bubble Bubble Pop Mask ($5.37) Karina was excited to see a bubble mask!
Massage the packet before opening and then place on a clean face for 5-10 minutes. I've tried a similar mask before and it gets bubbly and foamy and tickles the nose. Rinse with water when you're done.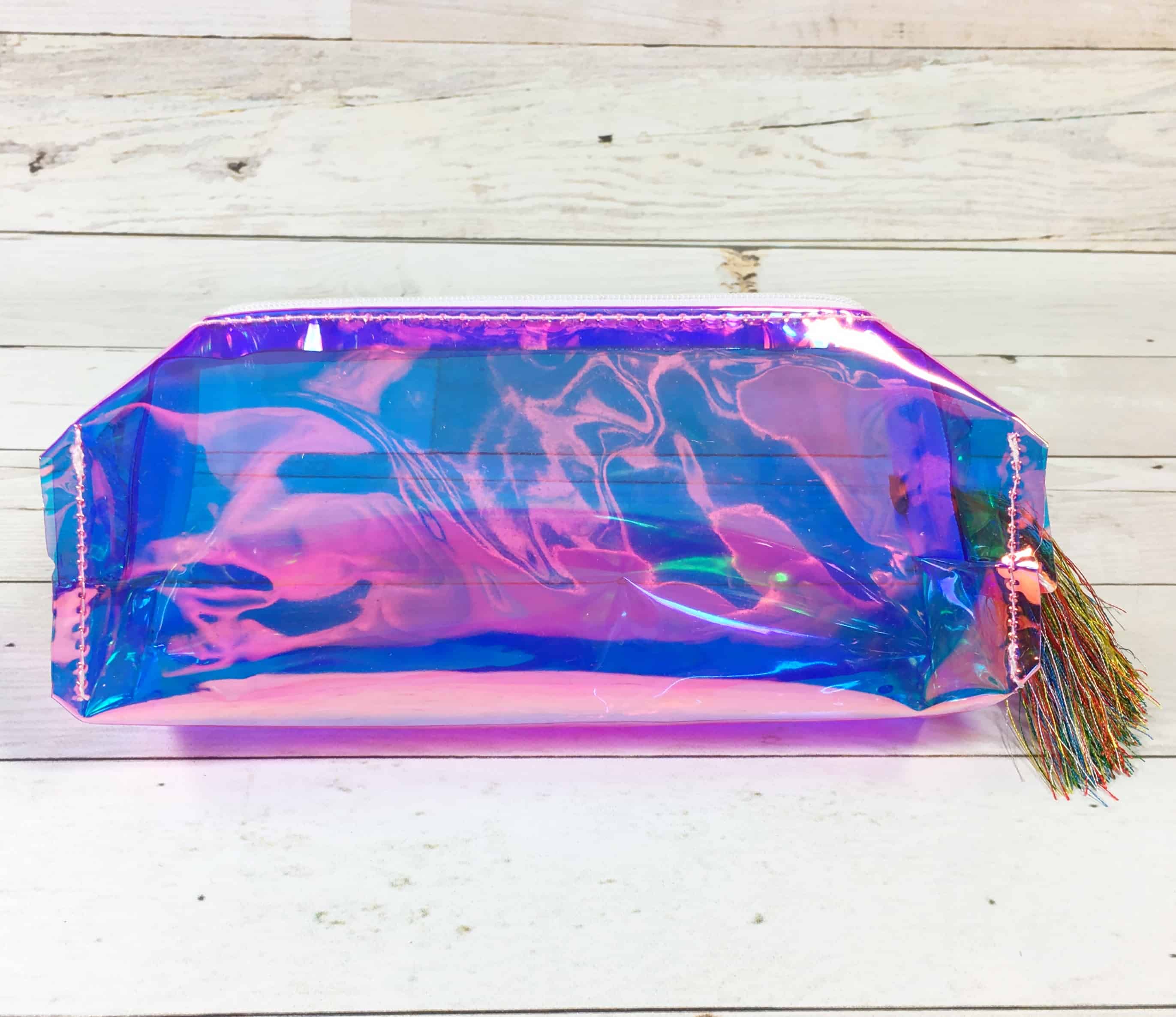 Holographic Pencil Case (find a similar case here for $7.99) is made of a transparent plastic material that changes colors as you move it around.
The tassel zipper pull is multi-colored and too cute.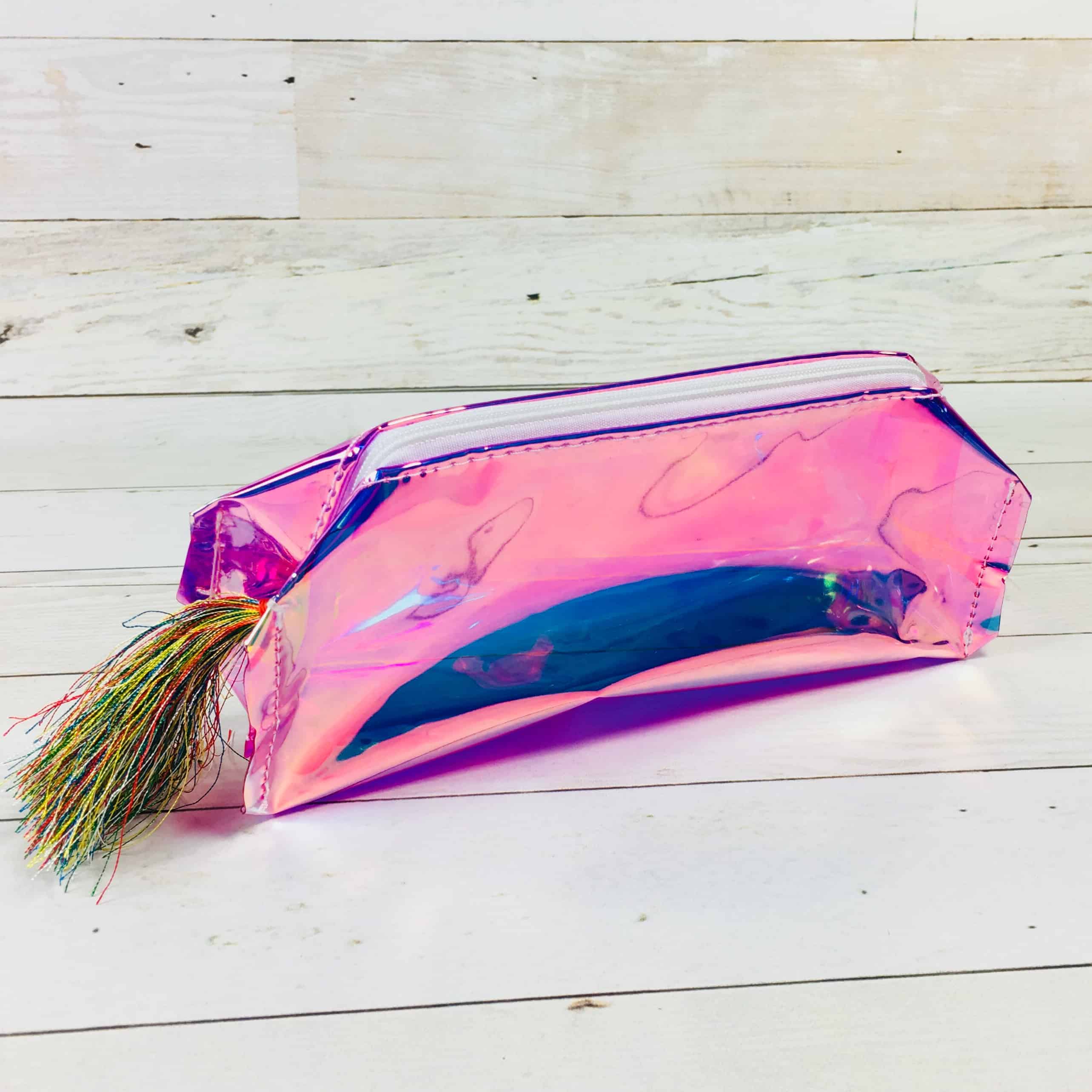 I think this is a cute bag for holding pencils, makeup, or whatever you like.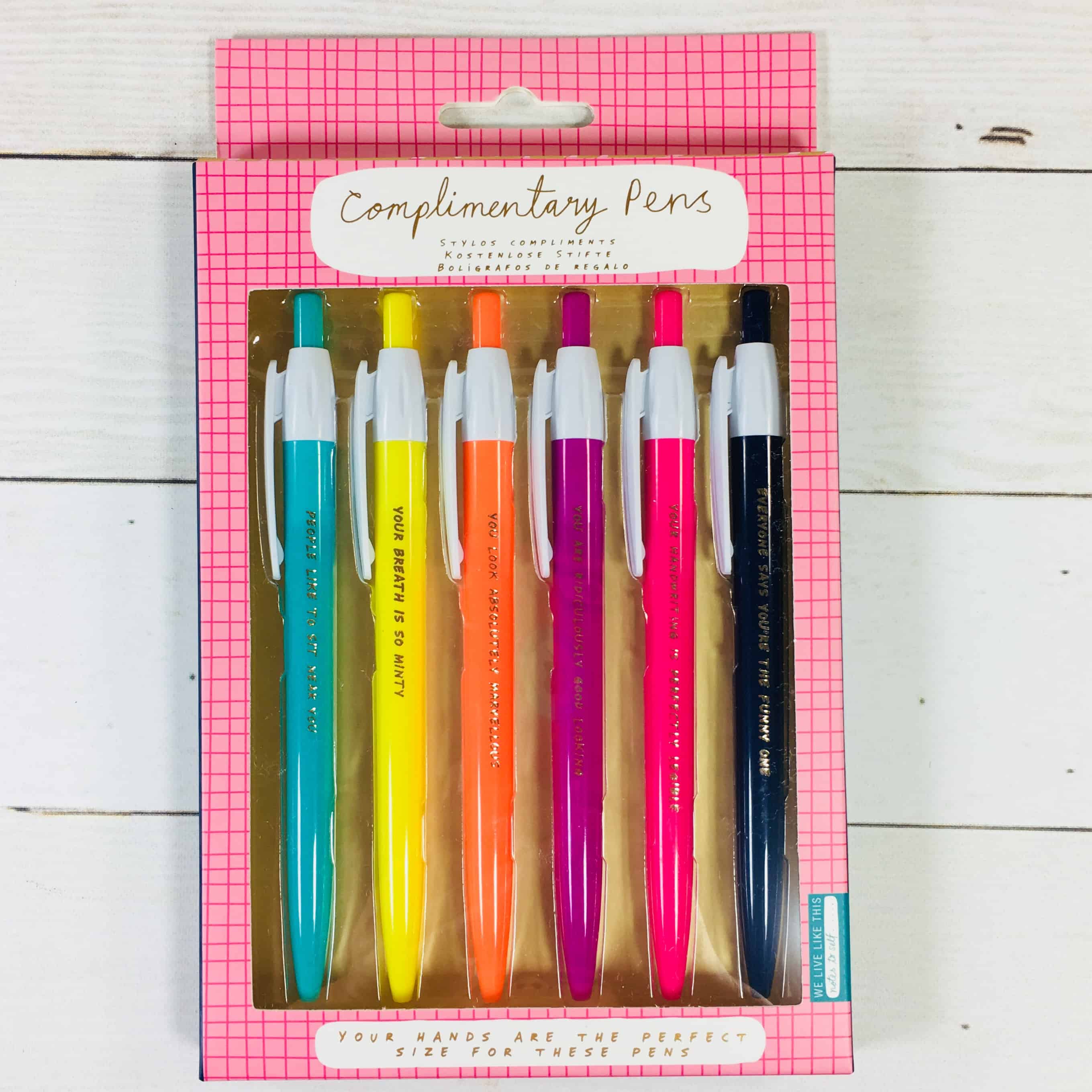 Note To Self Complimentary Pens ($10.99) Pens are very helpful as school has started and this makes homework a bit more fun since they come in bright peppy colors. The ink in each pen is black.
These "complementary" pens have kind saying on them, such as "Your handwriting is perfectly legible".
Angie's Boom Chicka Pop Sweet & Salty Kettle Corn In case you have never tried kettle corn before, it is basically popcorn that has been sprinkled with salt AND sugar. This one has a simple ingredient list and I buy it at the store all the time.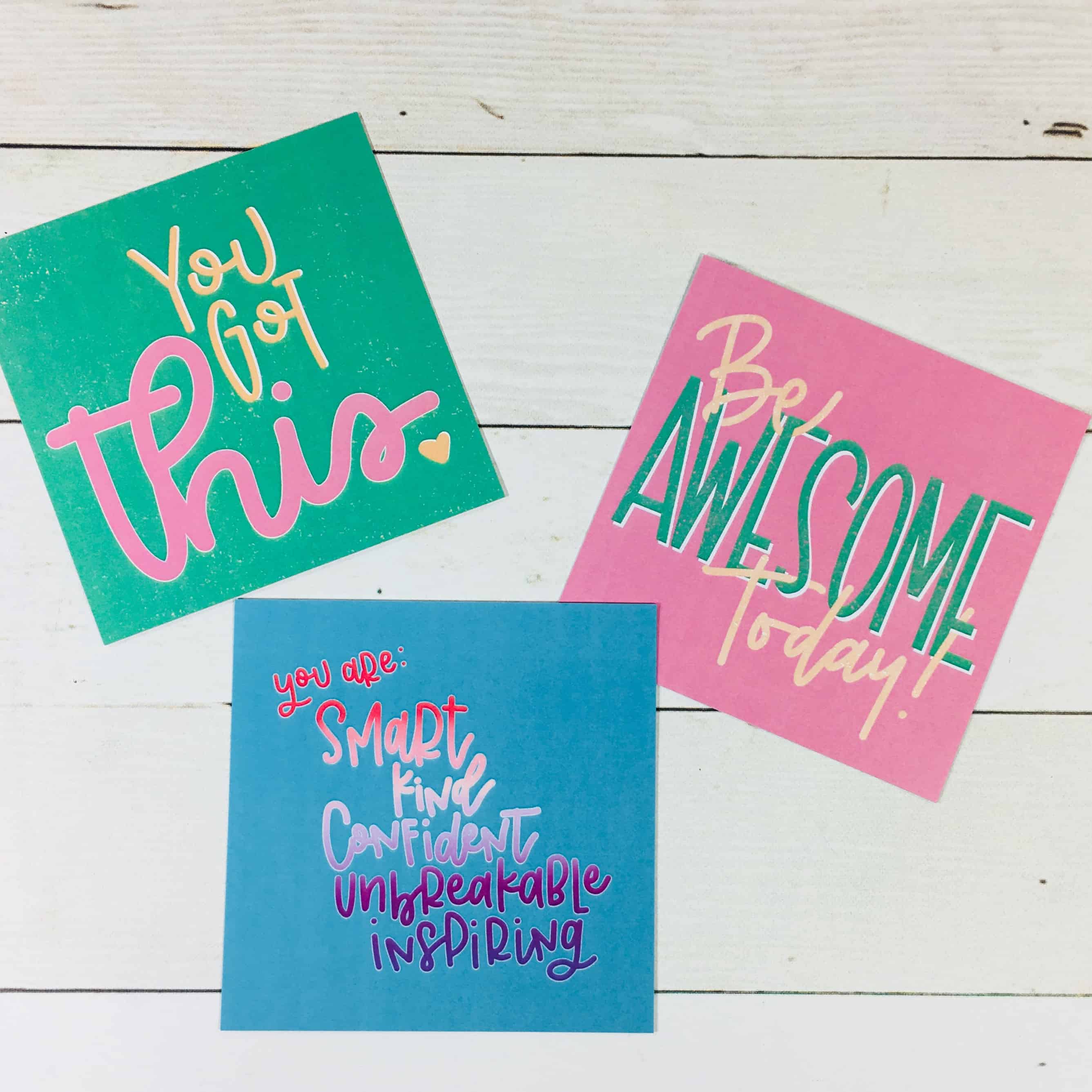 Kindness Cards & Stickers Sets STRONG self(ie) sent some kindness cards that can be given to friends.
There were also some vinyl stickers that were cute and sturdy. My husband noticed that our daughter's laptop was decorated and I went to her room to find these stickers on there!
A button can go on a bag or backpack. I keep them on a book bag.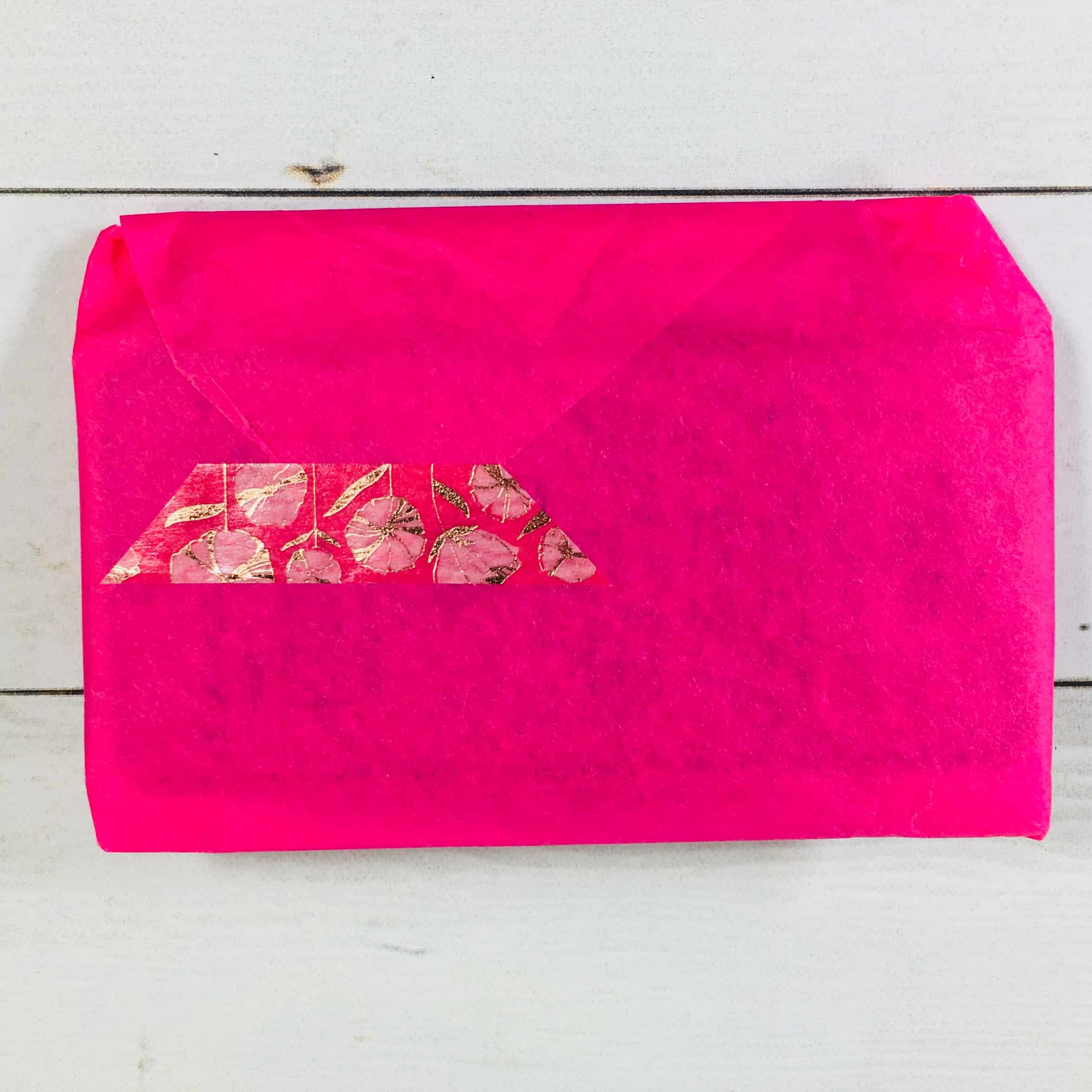 There is usually a separately wrapped item each shipment.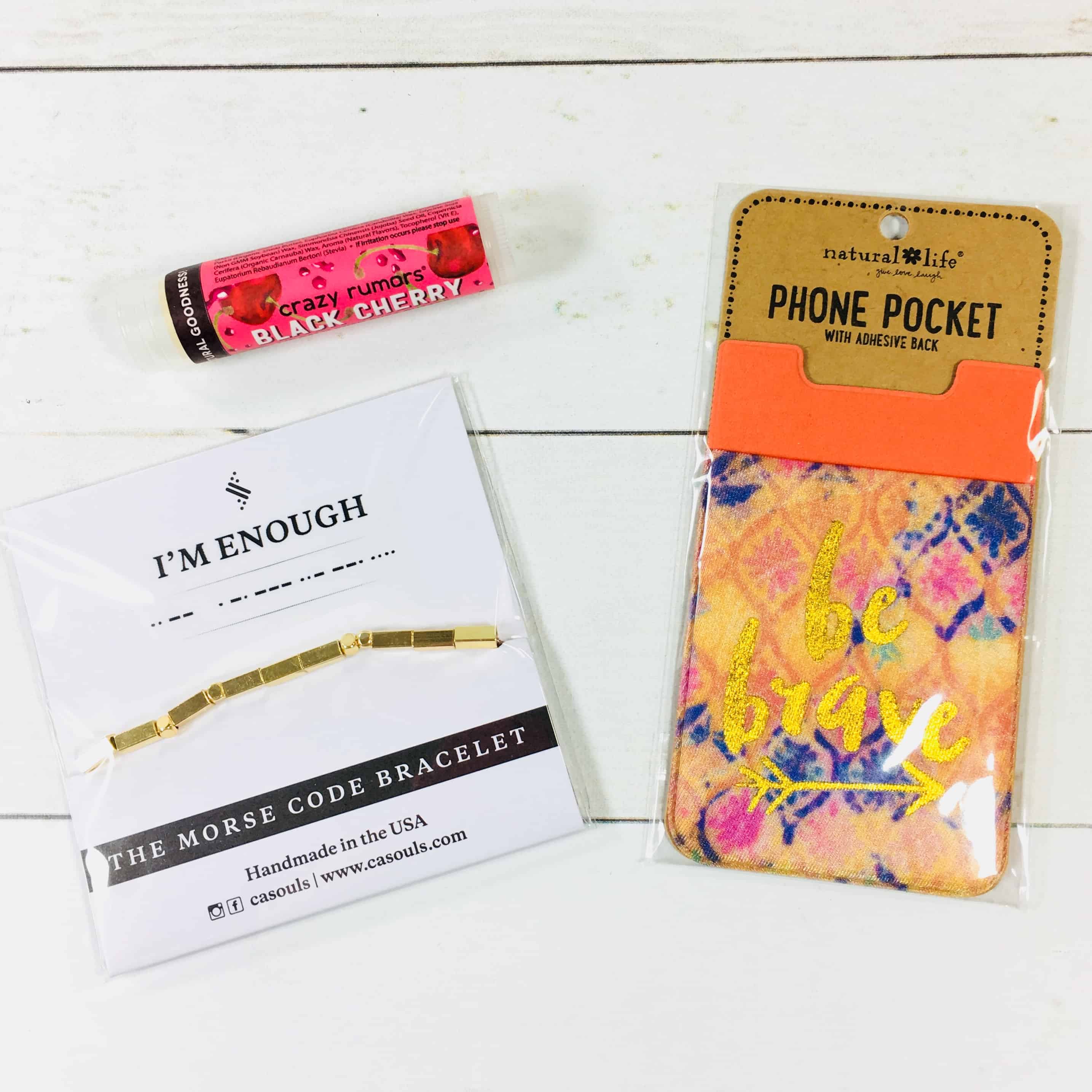 This one had 3 items inside.
Crazy Rumors Black Cherry Lip Balm ($6.50) Karina has been wearing this for the last few days and loves it. I love that it is made with natural ingredients like jojoba and olive oils and shea butter. Vegan and cruelty-free!
Natural Life Phone Pocket I just want to say what an adorable website I found when I visited Natural Life online. I couldn't find this exact item but they have similar items with rings on the back. This phone pocket is made of a stretchy fabric that has gold words and accents on the front and a 3M adhesive on the back so you can attach it to your cell phone to hold an ID, library card, or cash.
I'm Enough The Morse Code Bracelet (similar, $30) I know Karina loves to wear bracelets and I know she thought a bracelet with words in Morse Code was pretty cool.
I know nothing about Morse Code so this describes a bit of the background.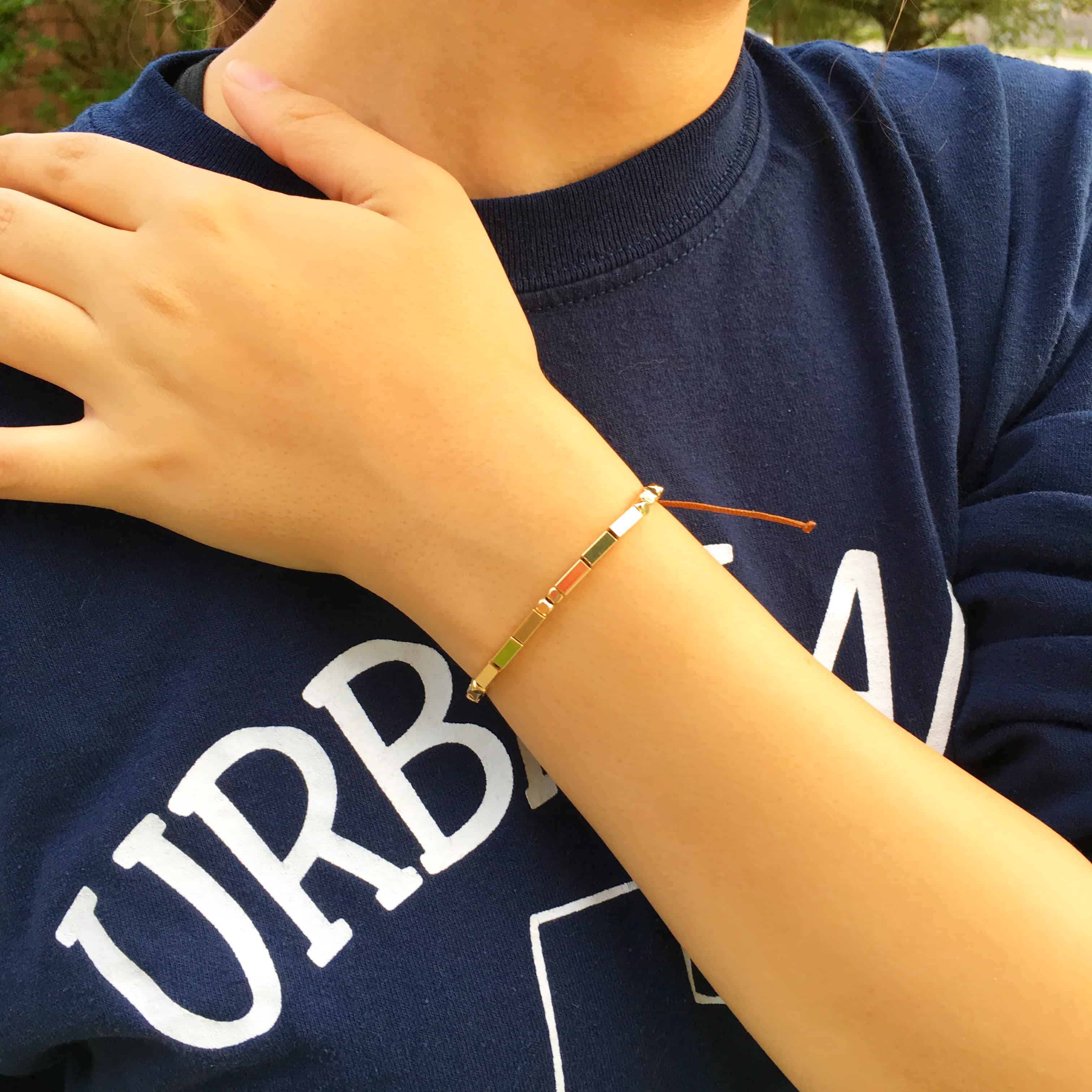 The gold tone beads are pretty neutral and the cord is easily adjustable. Karina said it's hard to usually put this kind of thing on by yourself but she said this one was easy.
Strong Short-Sleeved Hooded Graphic Sweatshirt ($38) is made by Erge Designs of a rayon/spandex blend. It is super soft and comfy. I don't think it is quite Karina's style (hoodies in our area are mostly worn by middle schoolers) but it will come in handy for hanging around the house or sleeping.
I am so happy that Karina's STRONG self(ie) BURST box showed up when it did, it turned a sucky day around. Every time this box shows up I hear about how cool the stuff is that she finds inside. I saw the pens in her room, the stickers are on her computer, the hoodie is in the lounge-wear drawer, and the popcorn is long gone. I don't think the bracelet has come off since she got it and the lip balm is constantly in her pocket. I'm sure she will get around to using the mask and other items soon.
What do you think of STRONG self(ie)? Let me know in the comments!