StitchyBox is a bi-monthly subscription box for counted thread embroiderers and cross-stitchers. There are two options, the Big Picture Box and the Detail-Oriented Box. With both styles, you'll receive a variety of threads from staples like DMC to specialty threads you may not have met yet. Boxes may also include embellishments, stitching accessories and other goodies, with a total value of about $35 per box.
StitchyBox Stash Box Subscription has announced some important subscription updates!
Here are the changes happening with StitchyBox:
Stash Box is not closing, but will no longer take new subscriptions.
Current subscribers can extend their subscription until the end of 2020 (since most prepaid customers are paid until the end of 2020).
Stitch-it-Up add-on will be closing after the July/August 2018 box.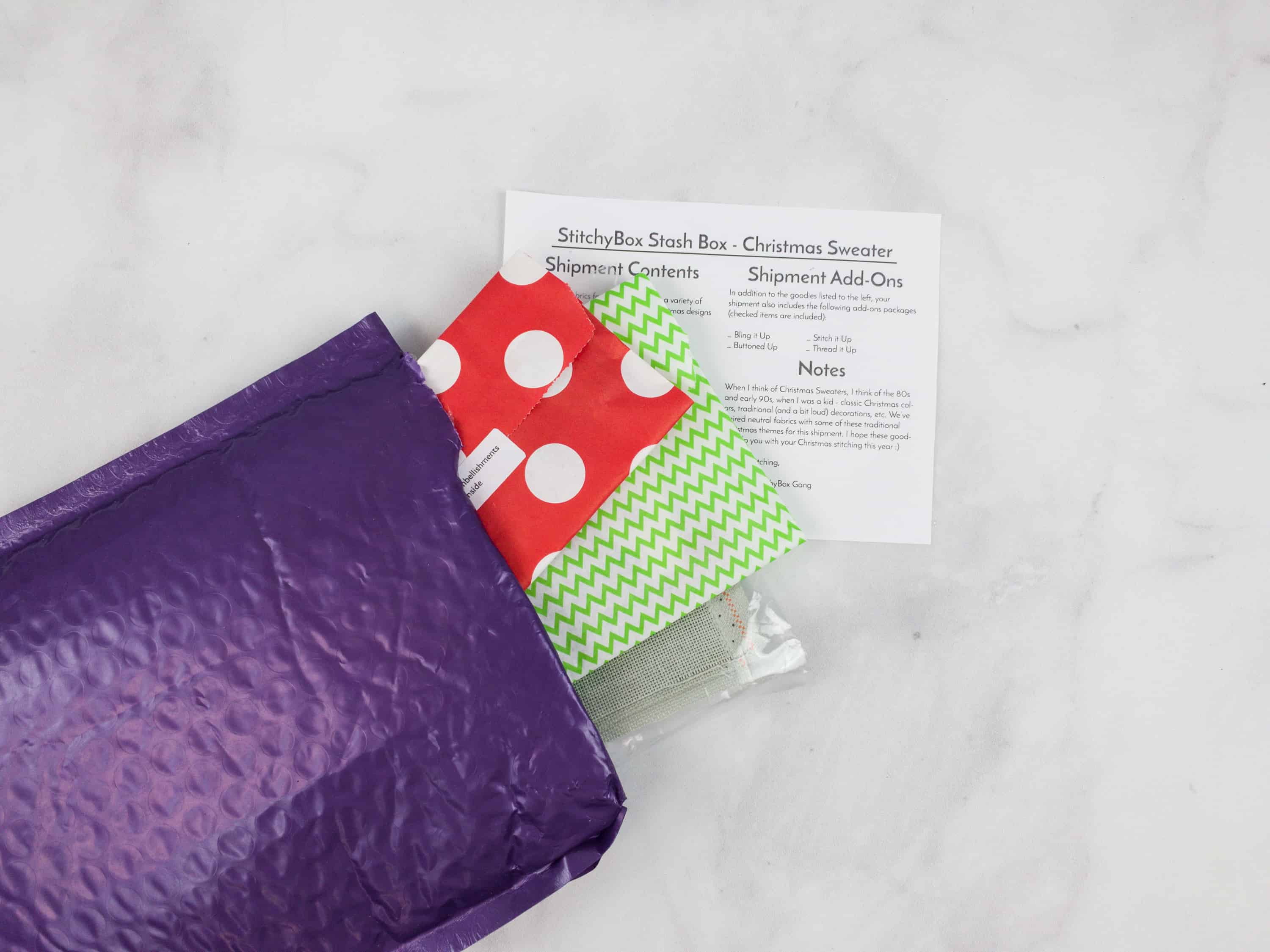 I renewed my subscription shortly before they announced these changes, so we'll have more reviews, but not through the end of 2020. It all seems a little odd but I think their countdown boxes must be better performers for them.
There are two paper envelopes containing the items, secured with a sticker, plus the bagged fabric.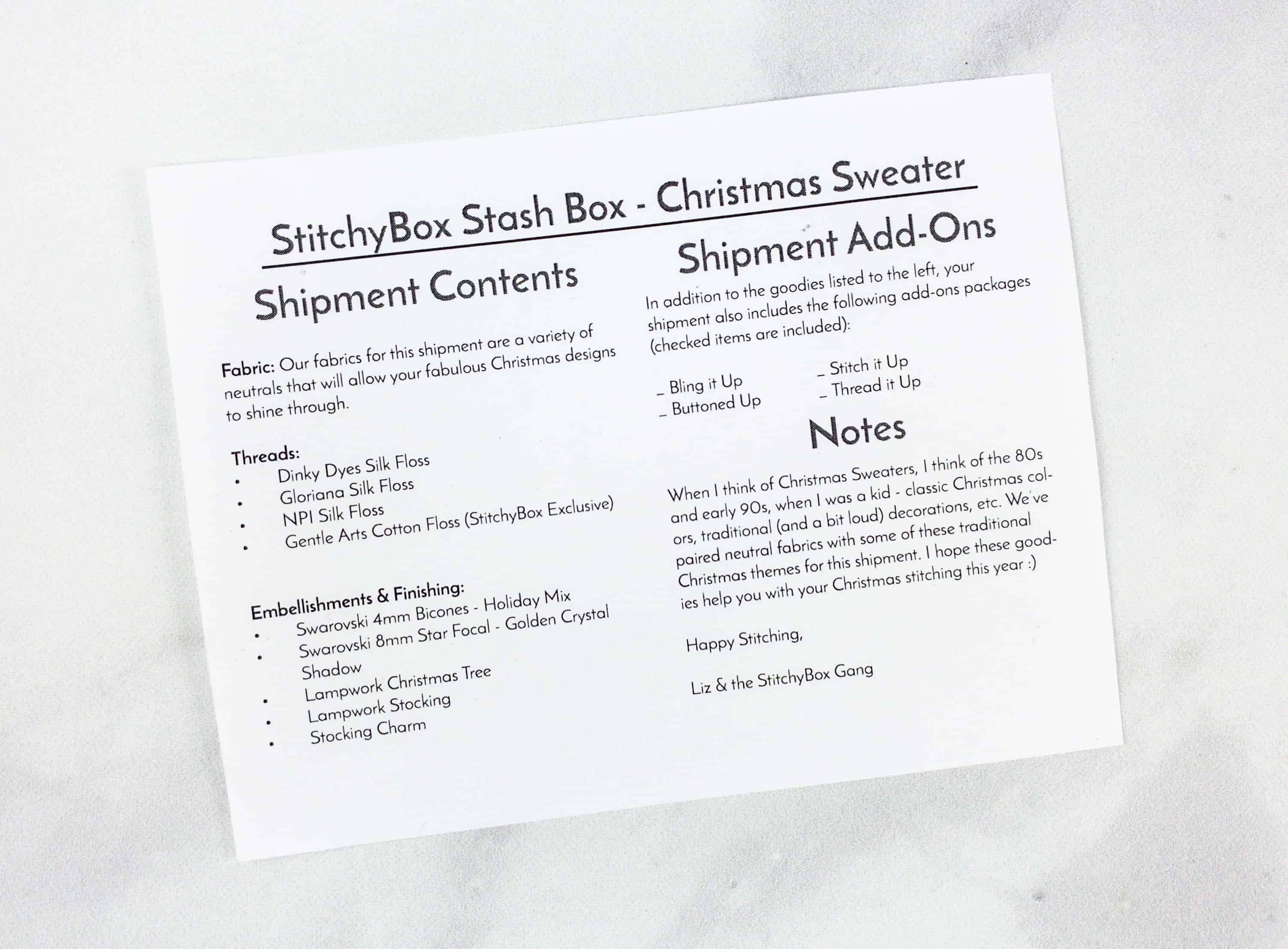 The information card gives a bit of detail about each item.
All the goodies this month!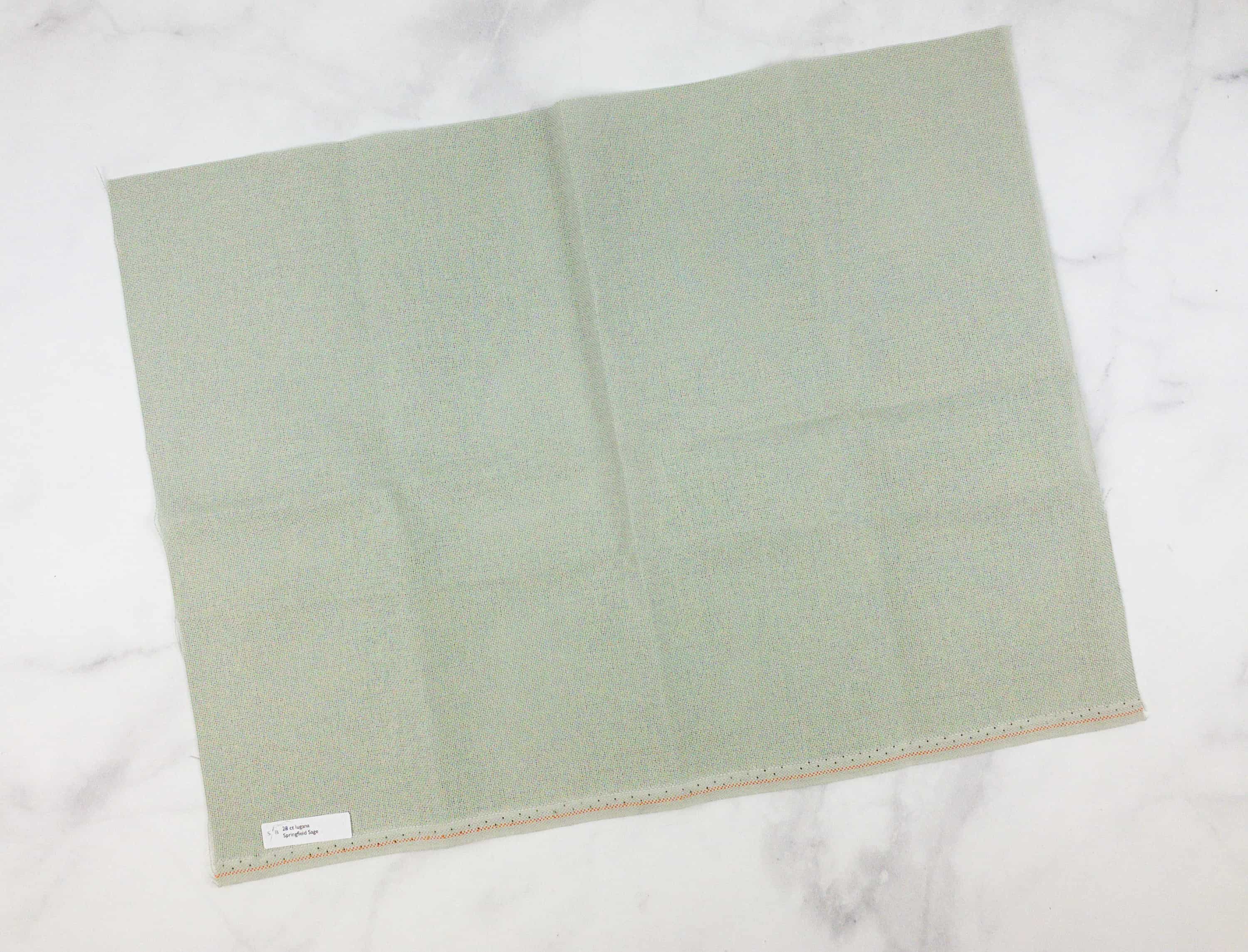 Fabric: 28 Count Springfield Sage Lugana ($22.74) This spring green fabric is made from 52% cotton and 48% rayon, with a 28 stitch count.
The first envelope is in red with big white polka dots. It contains the embellishments.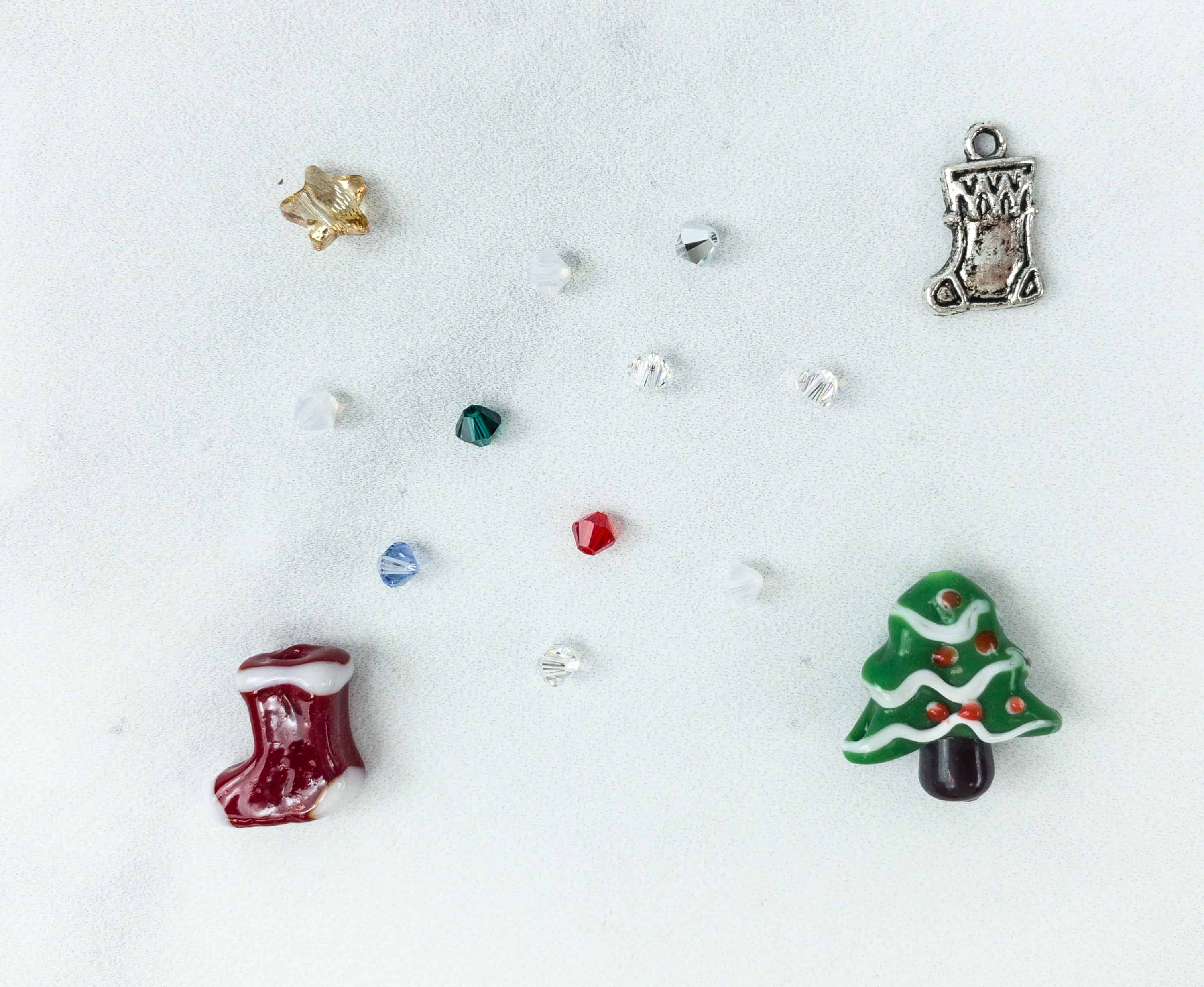 Embellishments & Finishing:
Swarovski 4mm Bicones – Holiday Mix – It's a collection of Swarovski bicones that can add more texture to a project that I have in mind. The colors are suitable for the holidays too!
Swarovski 8mm Star Focal – Golden Crystal Shadow – What better way to display a bit of holiday cheer than with this star focal from Swarovski? It's hard to miss it!
Lampwork Christmas Tree – I like this Christmasy embellishment. I can simply glue it on the fabric to add dimension to the whole look. I love that there are details to it too.
Lampwork Stocking – The red stocking completes the holiday look for this set of embellishments.
Stocking Charm – Here's a stocking charm for keeps! It can be attached to a chain and hung somewhere for a vintage holiday feel.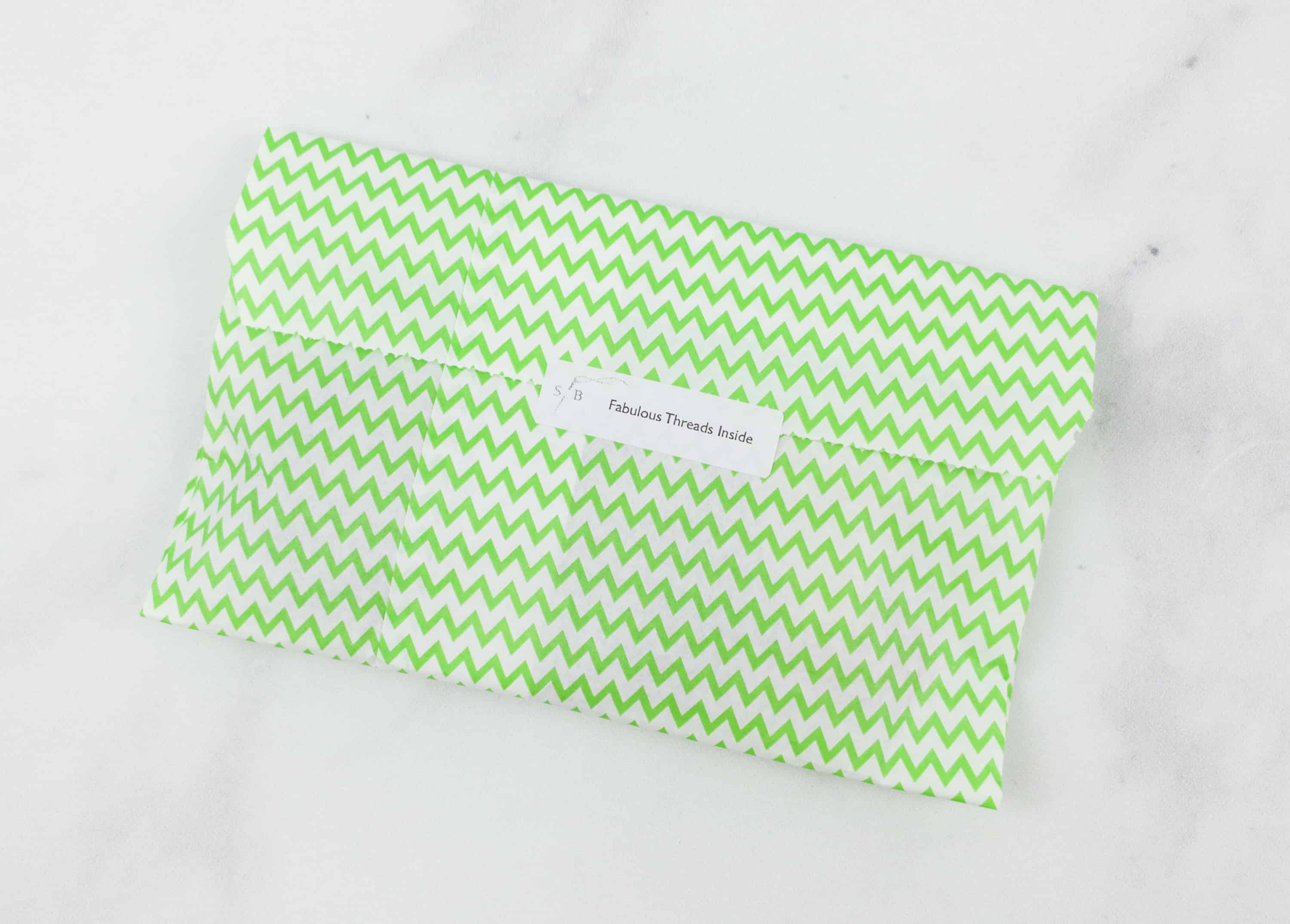 The second envelope features a light green and white chevron print. It contains the threads.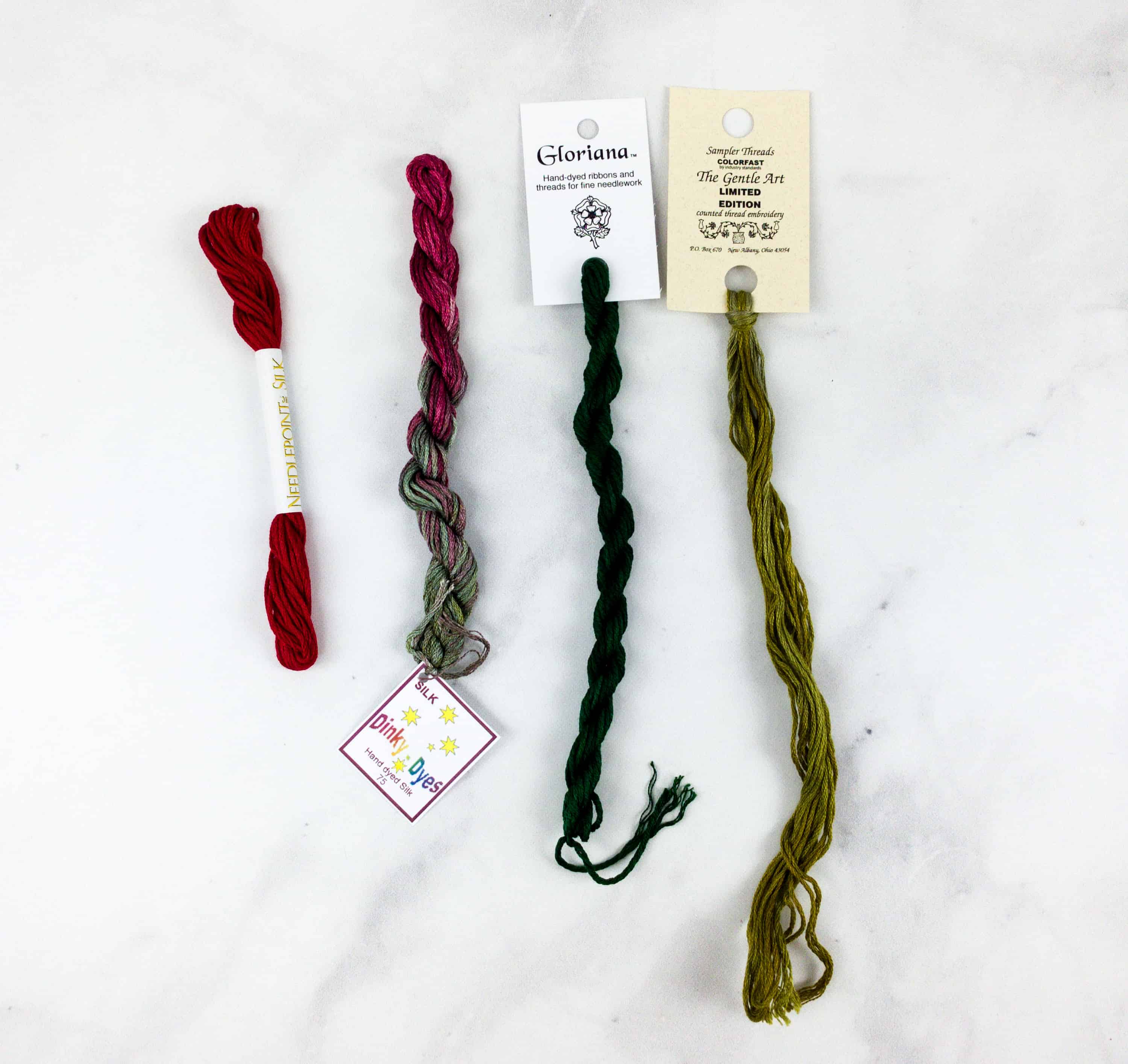 Threads:
We're a few months away from Christmas and it's just right to start our holiday craft projects now if we want them displayed and enjoyed by then. I'm happy with this collection of holiday-themed threads and embellishments. The colors are pretty and everything is just high-quality. If you're a crafter looking for a regular supply of materials, StitchyBox is the way to go. They send stuff based on a theme or the season, so you always have something new to look forward to!
What do you think of this month's box?