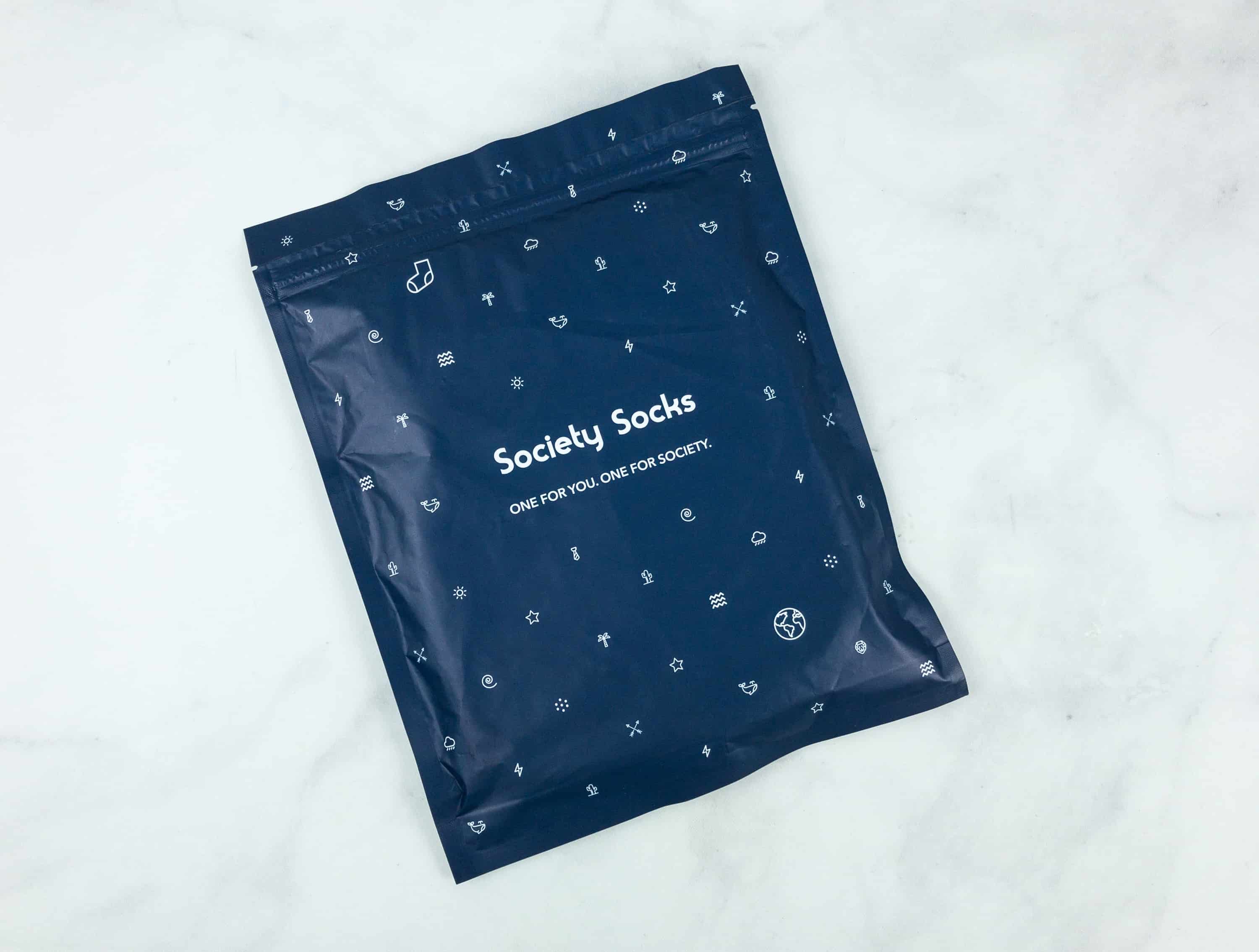 Society Socks is a subscription that sends two pairs of unique and stylish socks every month. They offer free worldwide shipping on all subscriptions, and you can cancel anytime with no fees. The sock subscription also supports a social cause! For every pair you receive, a pair of socks is donated to a homeless shelter.
Society Socks offers both men's and women's subscriptions. This is a review of the men's subscription.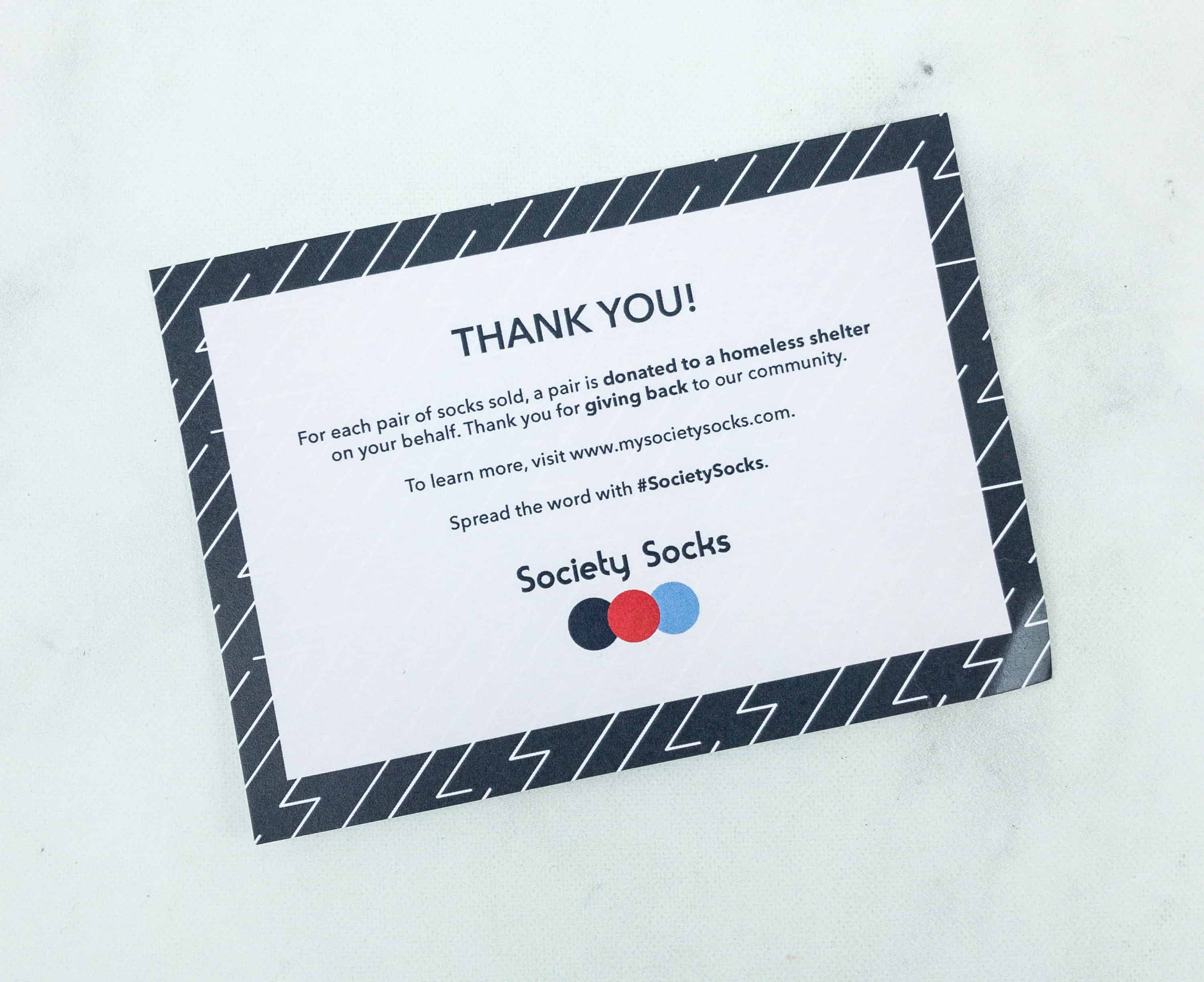 Included in the package is a thank you card from Society Socks. They also encourage you to share the word on social media using #SocietySocks.
DEAL: Take 50% off your first box. Use coupon code TAKE50.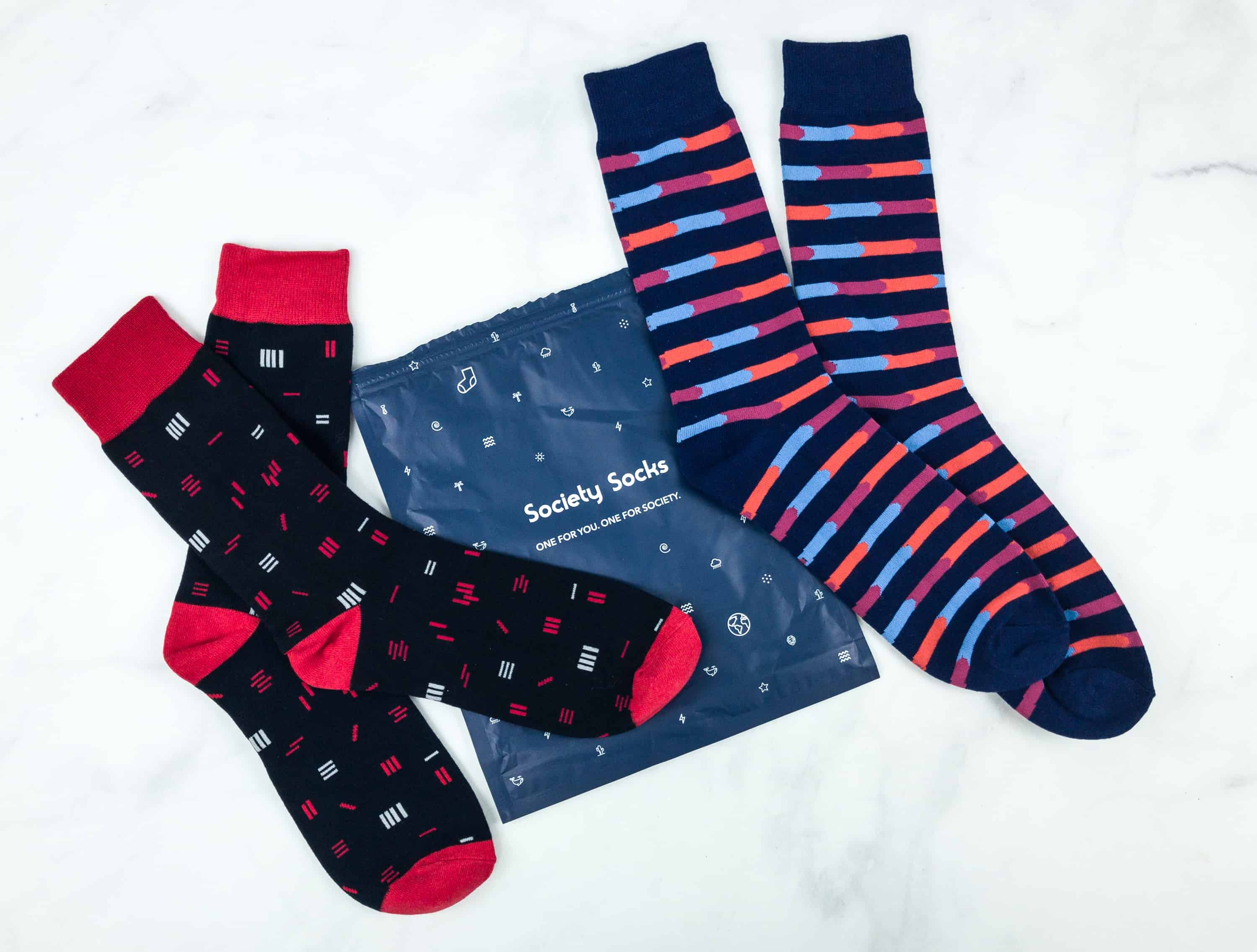 Here are the socks for the month of September!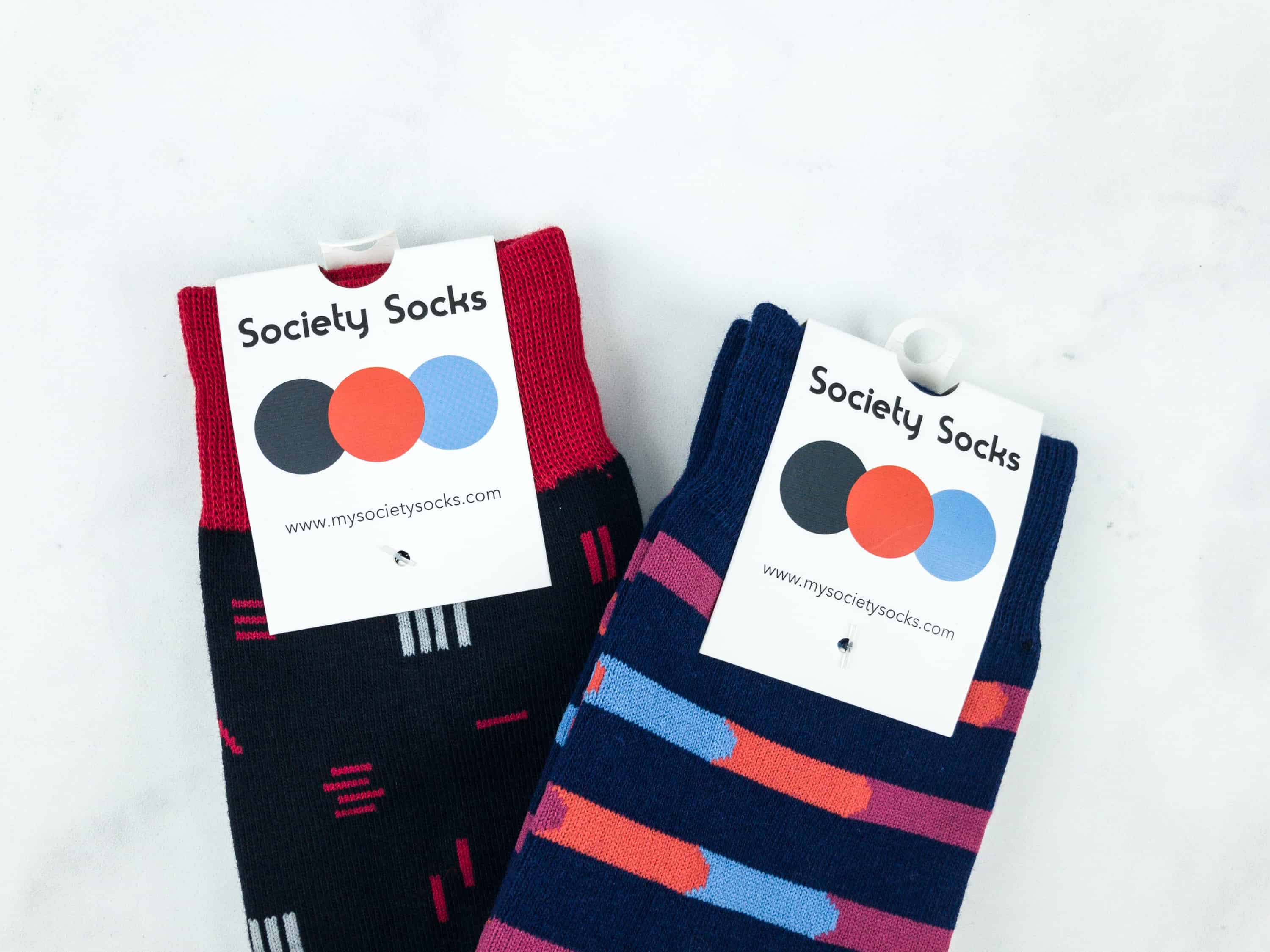 The socks they offer fit men's sizes 7-13.
They are constructed of 80% combed cotton, 15% spandex, and 5% elastane.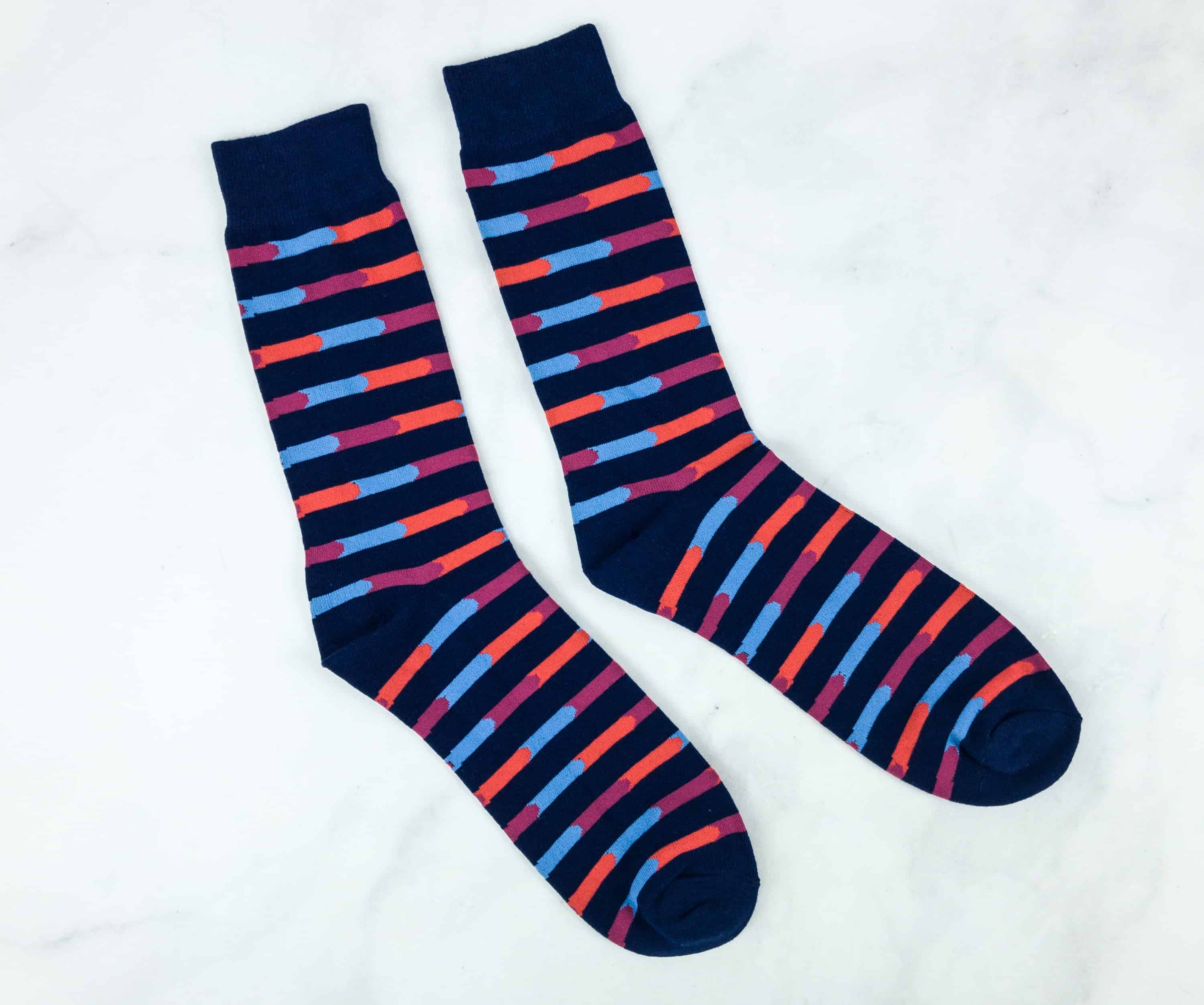 They aren't lying when they say they offer bold socks! The first pair of socks are navy blue, with an orange, light blue, and maroon striped pattern. It also features reinforced heels and toes to provide extreme comfort.
I love how they plotted the design. It's so colorful and eye-catching! The navy contrast gives the brighter colors an almost neon feel.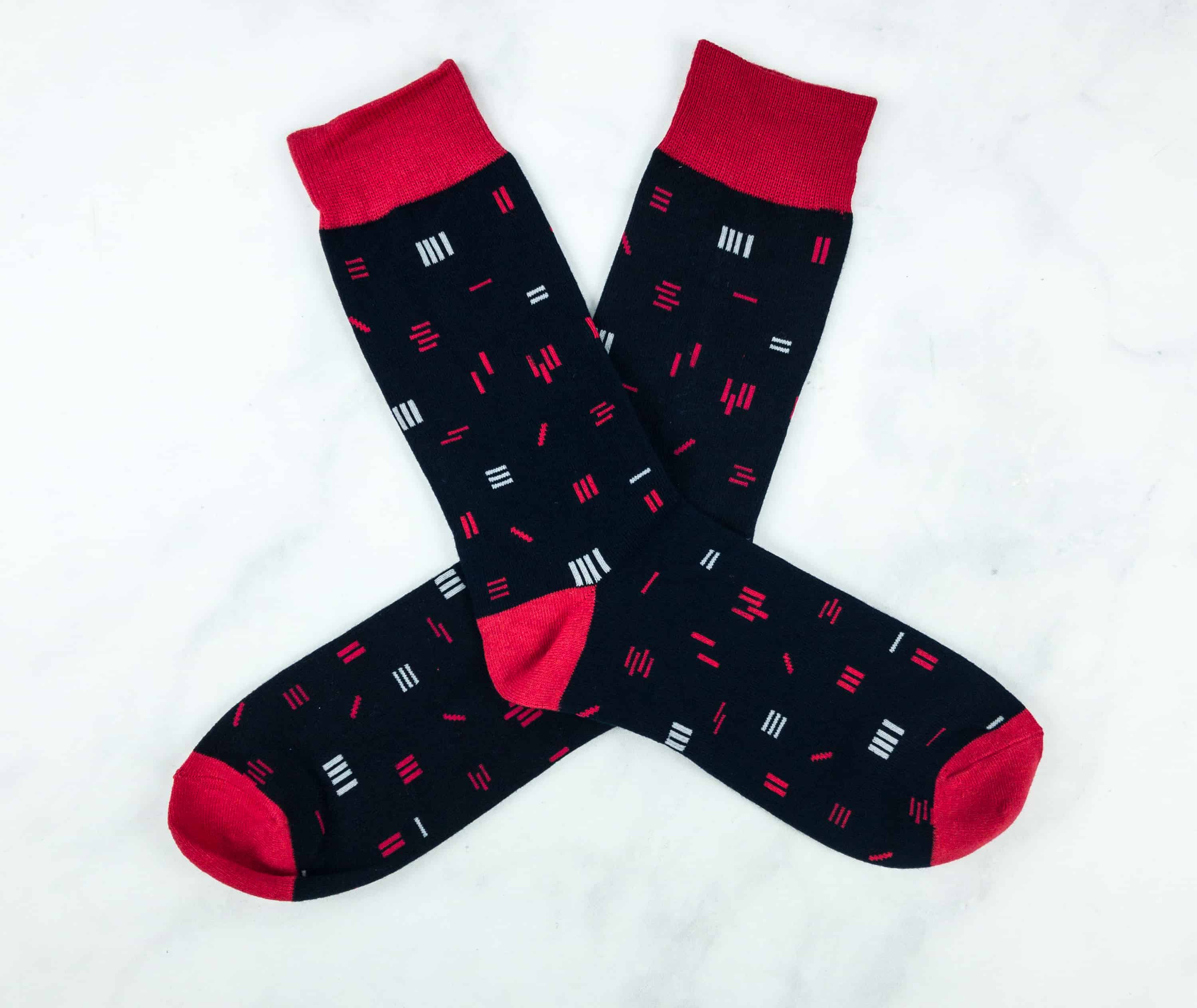 The next pair of sock's design is so unique and pretty unorthodox!
It features a black base color with a variety of sticks grouped in different numbers and positioned all over the socks. This one also reminds me of '80s sweater patterns.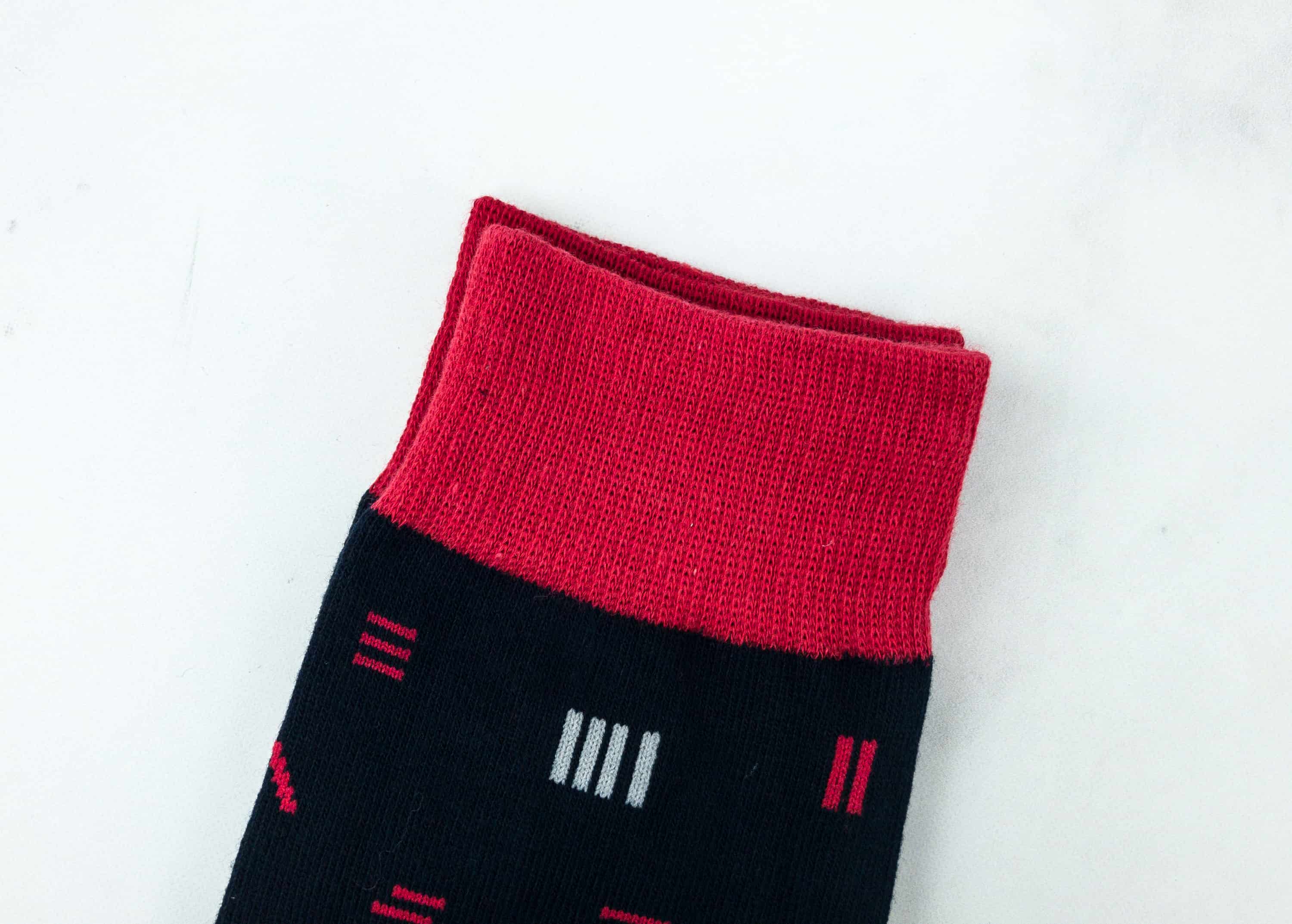 The cuffs, toes, and heals are in red. There was one consistency issue with this pair of socks, though. They were slightly different in shade, one being bluish-black and the other true black. I doubt you'd notice during everyday wear, and the difference is only noticeable upon close inspection.
Society Socks is an excellent way of getting fresh pairs of socks monthly while supporting a brand that helps the community. It feels great to buy socks and give back at the same time. I like to toss an old pair for each new one I get, so my sock drawer is constantly being refreshed. As usual, all their designs are fashionable and trendy, plus the fit is great too!
What do you think of the socks you received?