SnackSack is a monthly subscription service that sends boxes filled to the brim with a combination of organic, non-GMO, gluten-free, all-natural, vegan and fair-trade snacks to your door every month!
SnackSack now offers two new subscriptions – SnackSack Vegan and SnackSack Gluten-Free! Regular SnackSack is still priced at $22 per month, while the new SnackSack Vegan and SnackSack GF is available for $24 per month. Plans are also offered in 6-month and 12-month options, plus they now ship to Canada!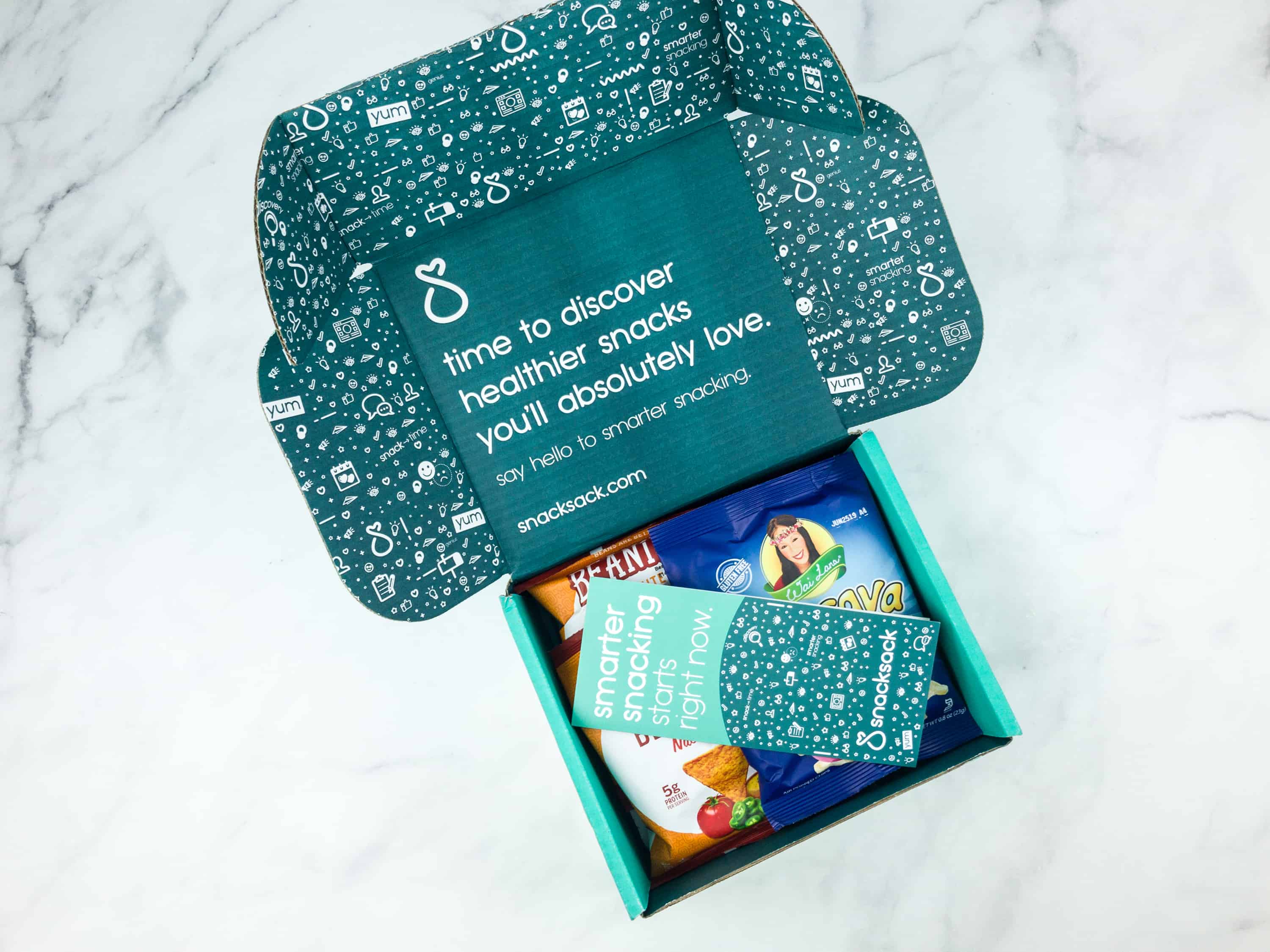 Everything arrives stacked neatly in the box. This is a review of the SnackSack Classic. This box has undergone a little bit of a redesign — it has the same great snacks, but the look has been upgraded.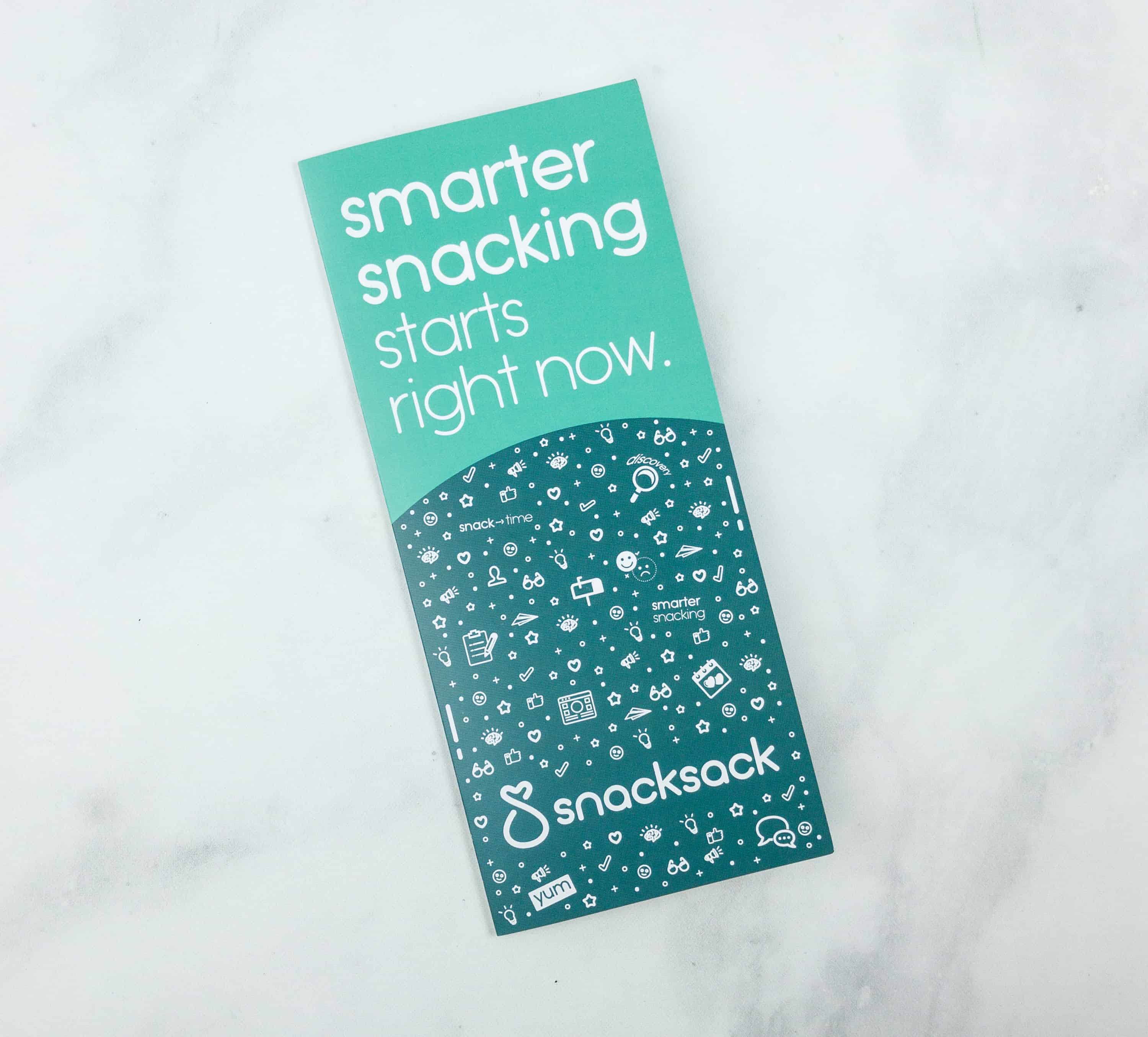 DEAL: Get 10% off for the life of your subscription! Use coupon code HELLO.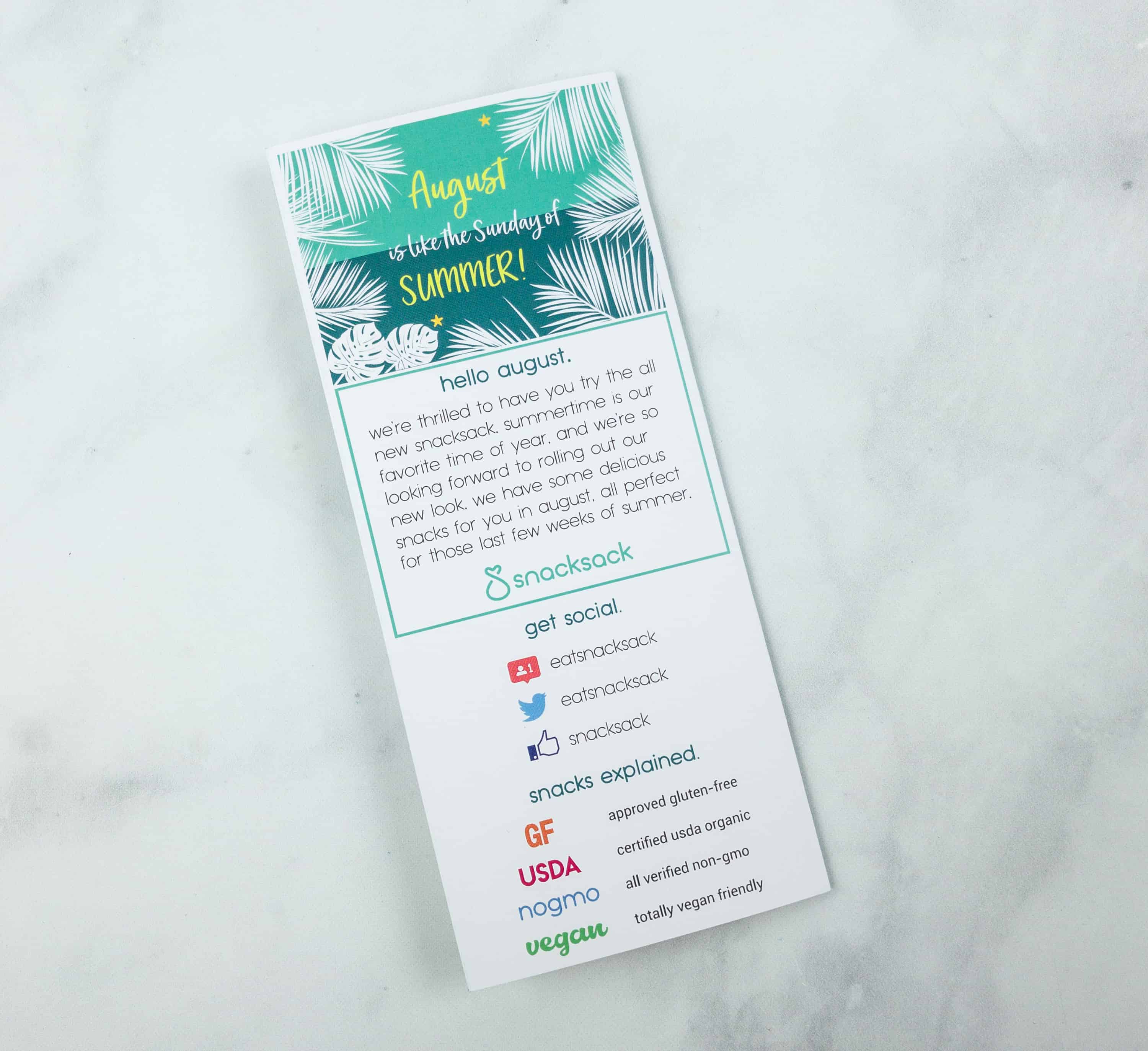 The box arrives with a list of its contents. Snack Sack makes it easy to find the gluten-free, vegan, and non-GMO snacks at a glance. Snack Sack sends between 11-15 snacks a month.
Aside from the box's new look, you can now also get a chance to win exciting snacks and prizes monthly. Just share your photo on instagram, make a review for snacksack, or complete a survey available on their website.
The menu card lets you know what is your box. This review covers the Classic box, but you also get to see what is in the vegan and gluten-free versions of the box!
Everything in my box!
Snack Sack Tote Bag. We'll be stashing all our snacks and treats in this tote bag that says "Smarter Snacking"!
Beanitos White Bean Chips Nacho Cheese ($1.37) These tasty bean chips make a healthier alternative to your usual greasy chips. It has a nice cheese flavor, but it's the mild savoriness of the beans that makes these one of my favorites!
Garden Of Life Chocolate Sea Salt Gōl Bar ($2.49) It's the first of the two snack bars from Garden of Life. It's made with USDA organic and non-GMO whole food ingredients, including cashews, dates, chocolate, and sea salt. This will be a great on-the-go snack or even as a post-workout treat.
Garden Of Life Maple Sea Salt Gōl Bar ($2.49) The second protein bar is flavored with maple sea salt. It also contains cashews, pecans, and dates. It's not just yummy, but satisfying too.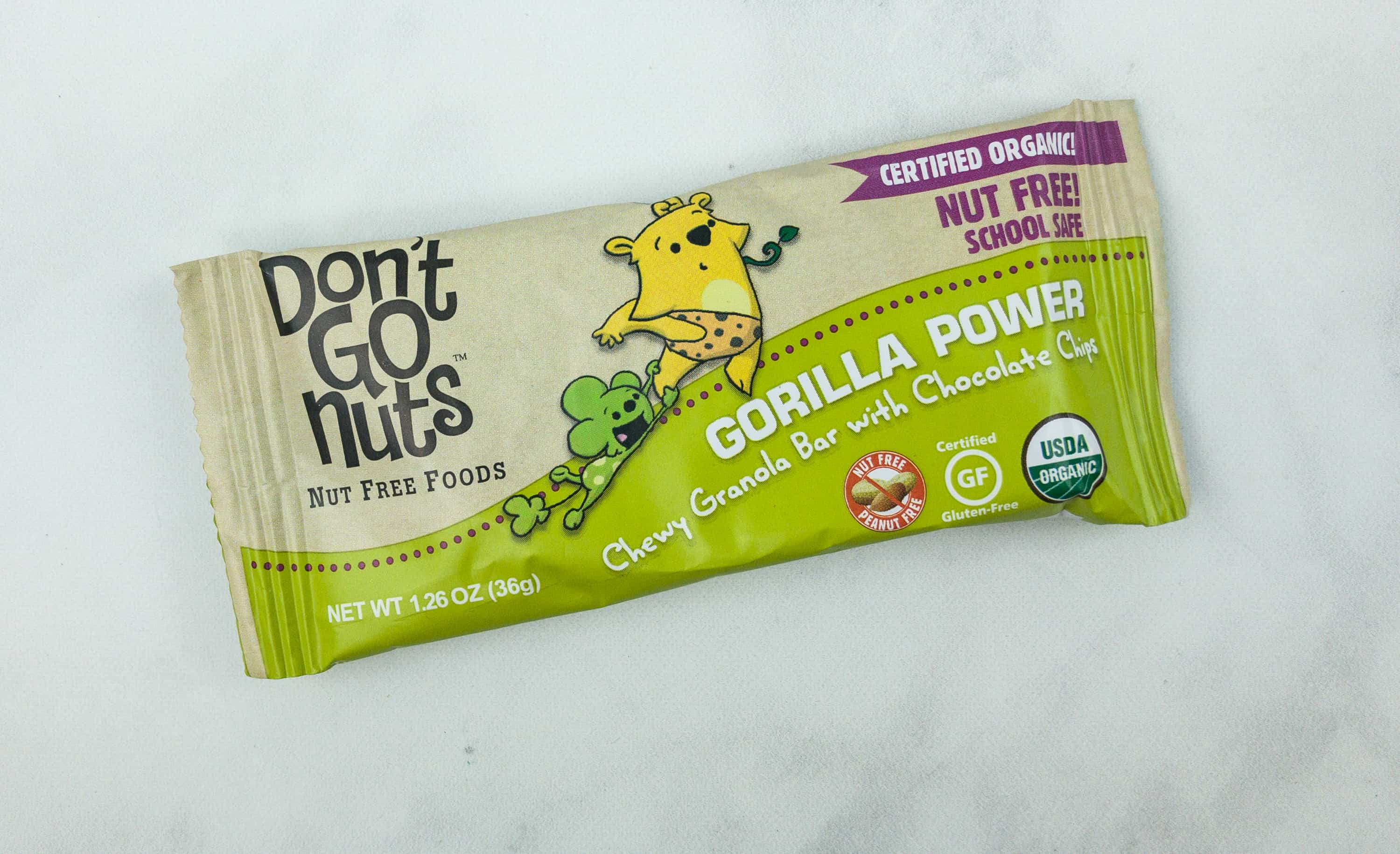 Don't Go Nuts Gorilla Power Chewy Granola Bar With Chocolate Chips ($1.67) Another great grab-and-go snack is this granola bar with real chocolate chips. It's soft and chewy, plus it's gluten-free and nut-free too. If you have kids, you're always on the lookout for a good nut-free snack that they can take to school.
Extraordinary Snack Co. Banana Not Bread ($4.56) The next snack tastes like banana bread without being an actual bread. It's made with sprouted walnuts marinated in all-natural banana puree, cinnamon, organic raw blue agave, and Himalayan sea salt. Each piece was crunchy so it was really fun to munch on! This is the perfect indulgence for bread-avoiders.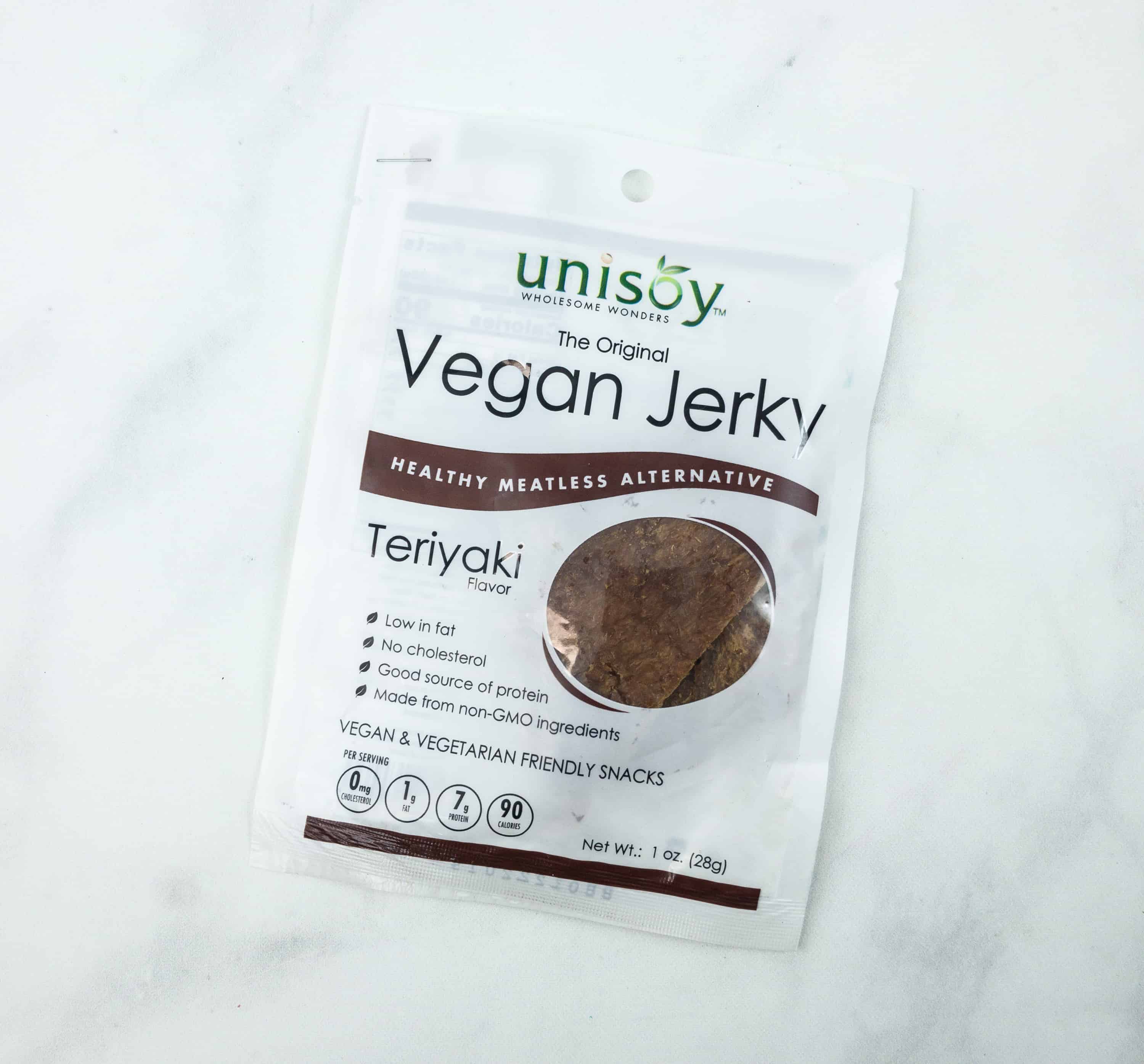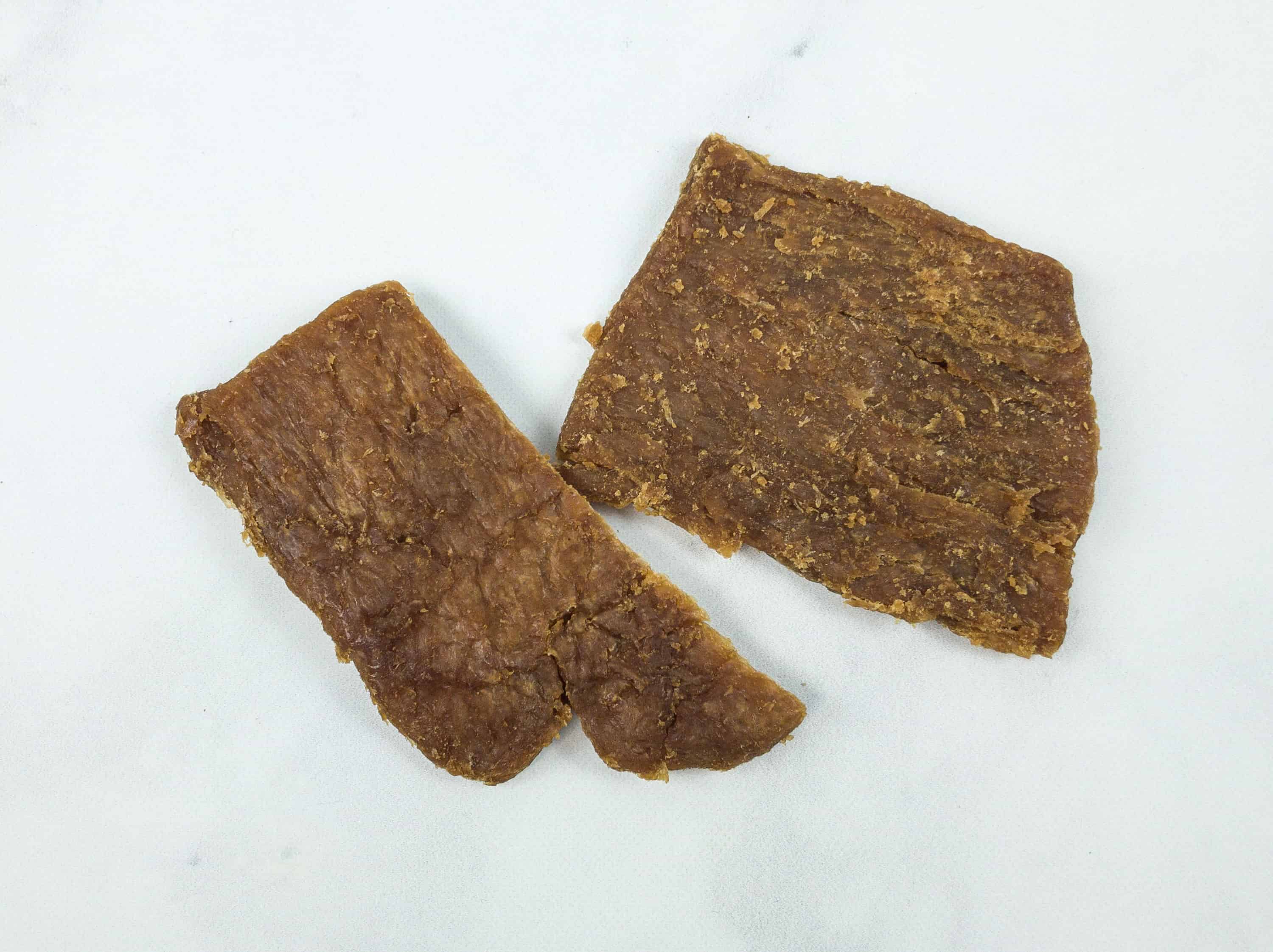 Unisoy The Original Vegan Jerky Teriyaki Flavor ($2.38) It's a jerky, but without meat! It's protein-packed and made using the finest non-GMO plant sources and natural ingredients. Each piece tastes sweet and salty because it's infused with teriyaki sauce. This snack is perfect for hiking, bike-riding, or camping. Best of all, it's vegan-friendly! Though it's not identical to meat jerky, it hit all the right notes. It's one of those snacks that would be even better if they gave it an original name instead of calling it jerky!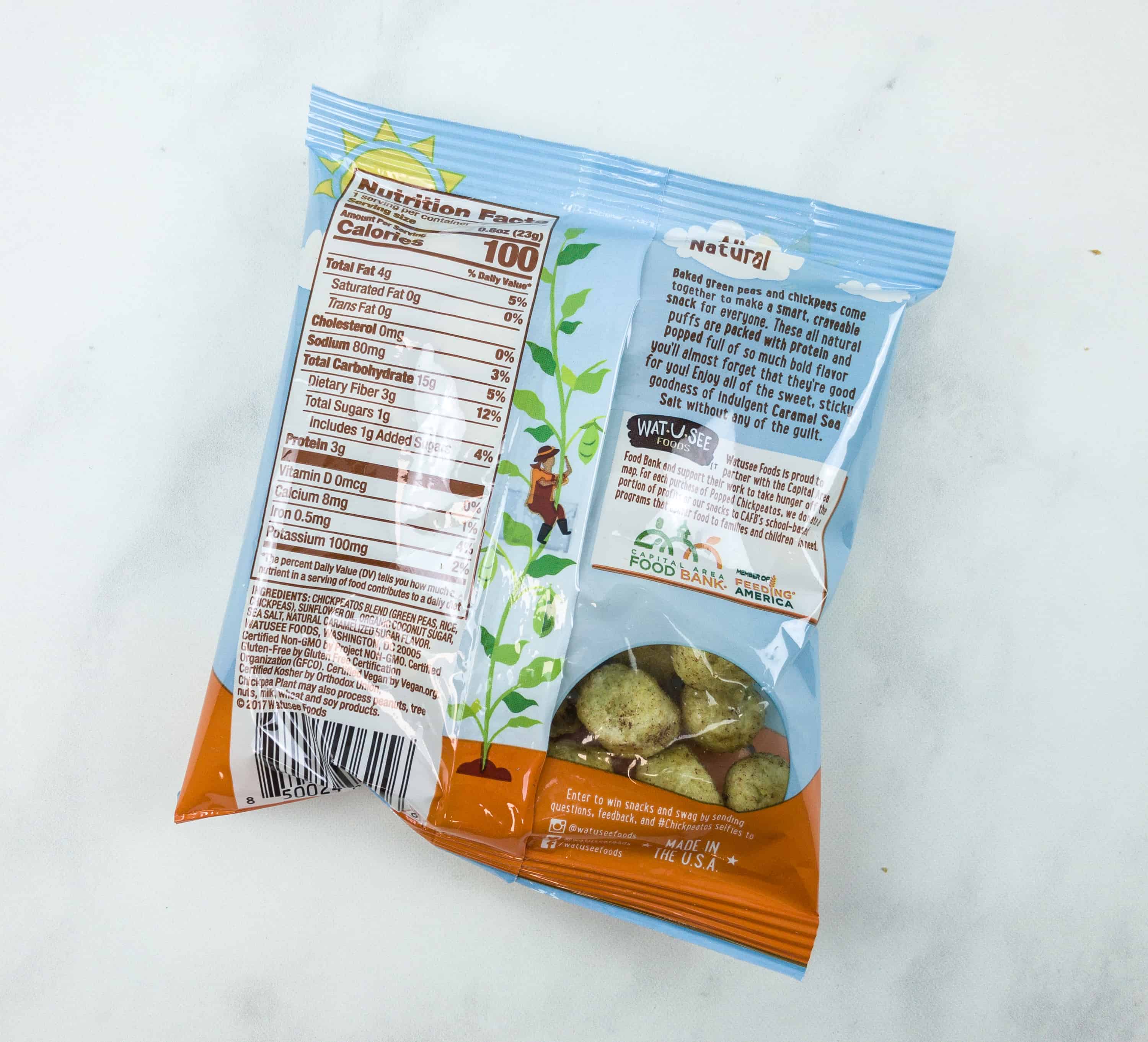 Popped Chickpeatos In Caramel Sea Salt ($1.07) Crispy and tasty, this snack made from chickpea and garbanzo is another awesome alternative to the usual chips. It's popped and lightly salted, plus it's packed with lots of protein and fiber! I actually love crisped pea snacks that have their normal pea flavor. The combo of caramel and peas was definitely a new one for me!
Belgian Boys De Liegel Wafel With Pearl Sugar ($1.50) Belgian Boys makes the best waffle snacks, and this variant is not an exception. It's perfectly baked using fresh dough instead of liquid batter and it also contains caramelized pearl sugar, perfect for your sweet tooth cravings! It can be eaten as is, or topped with ice cream and fruit slices for a satisfying dessert.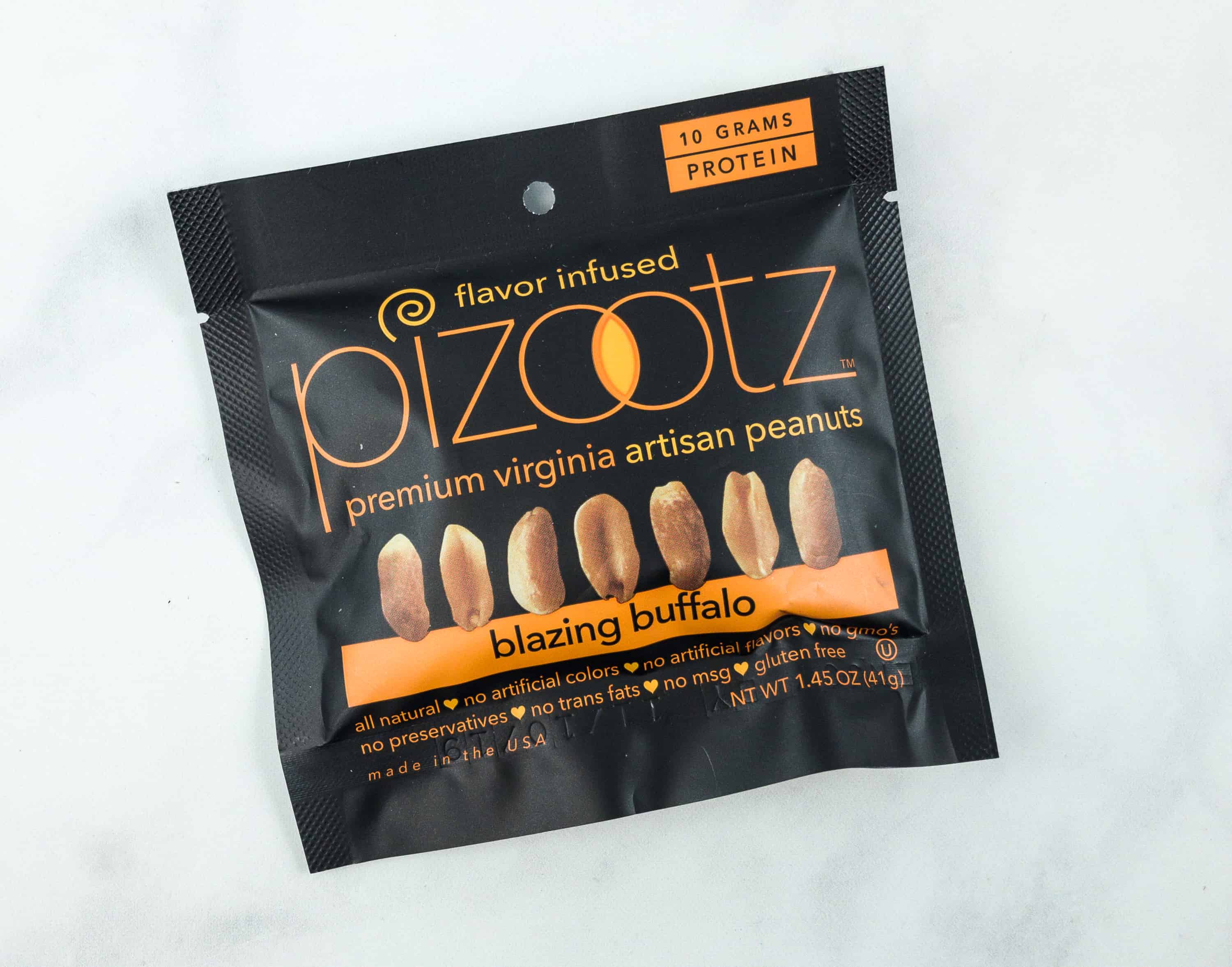 Pizootz Artisan Peanuts In Blazing Buffalo ($2.01) We've received this before in another variant and it was amazing. This time the peanuts are packed with buffalo flavor, and it has a distinctly tangy and spicy taste. The flavor is on the inside, not the outside, so they are crazy messy like dusted peanuts.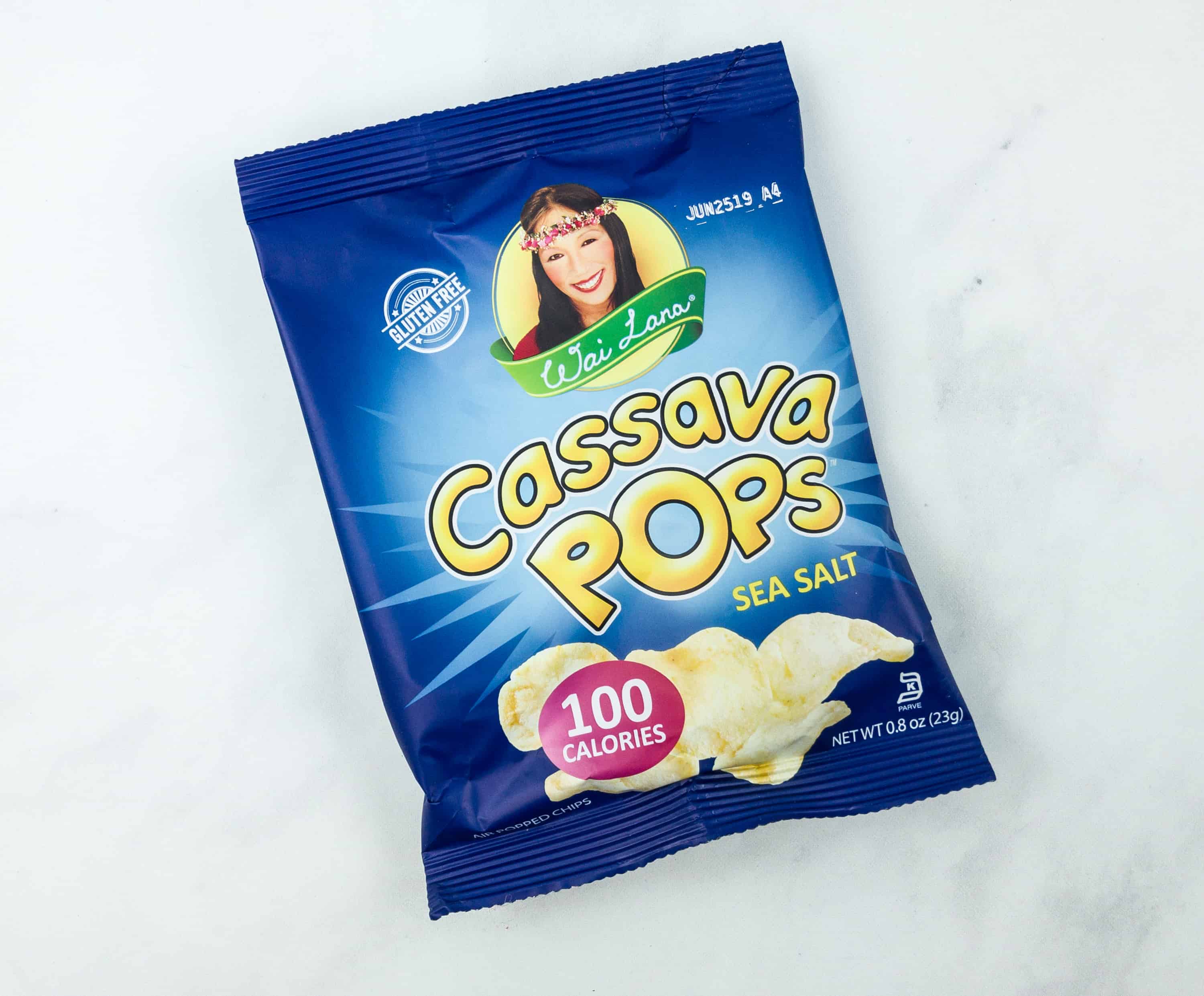 Wai Lana Cassava Pops In Sea Salt ($2.02) This snack is made with cassava-based air-popped chips which contain 70% less fat than your regular potato chips. It's free from gluten, GMOs, cholesterol, artificial flavors, and preservatives. Each piece was crunchy. It's great with salsa, but it's also delicious even when eaten on its own.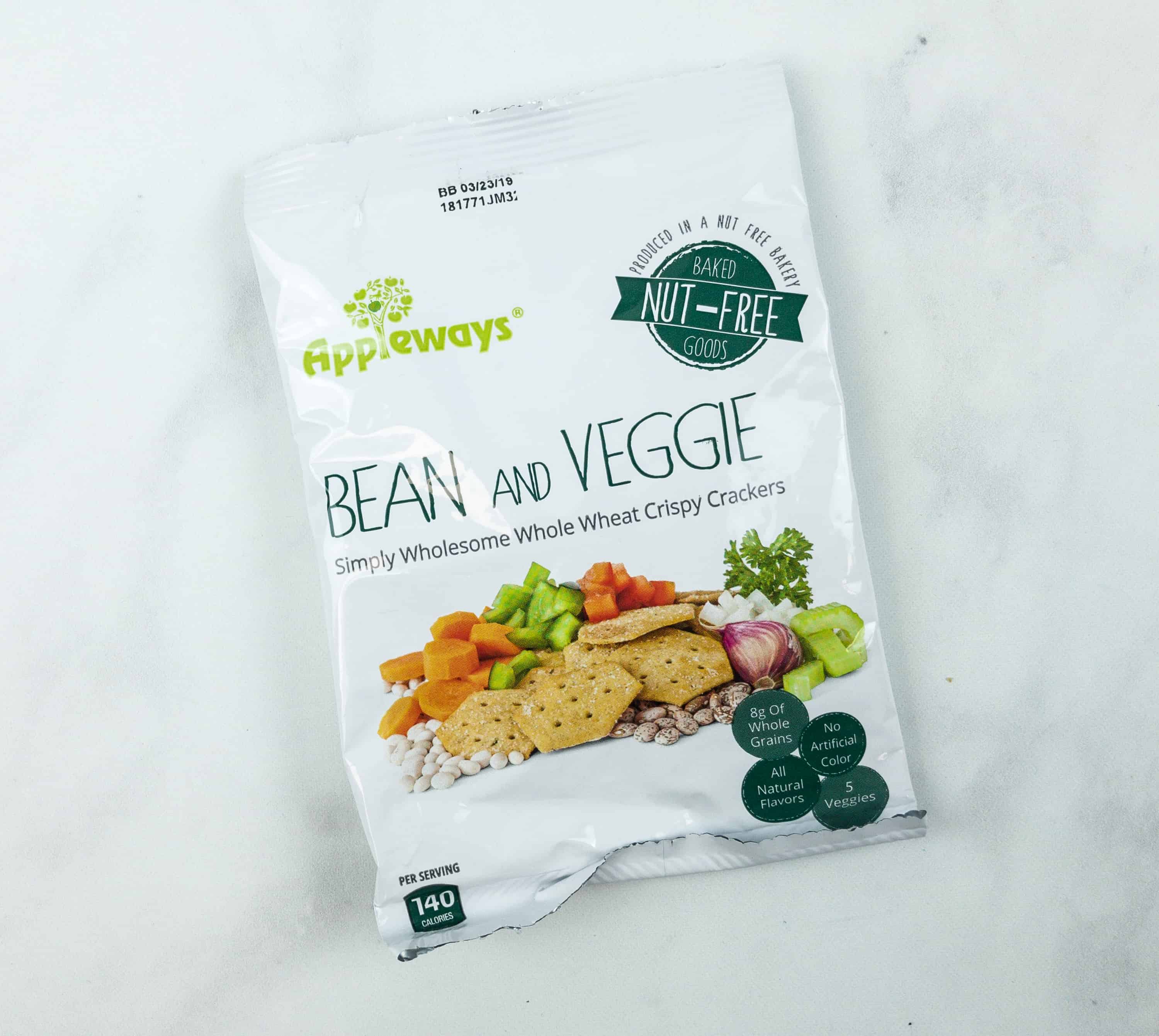 Appleways Bean And Veggie Whole Wheat Crispy Crackers ($0.42) Five kinds of vegetables are packed in this cracker snack! They're really tasty, that kids wouldn't even know they have vegetables in them. We are big fans of bean blend baked goods, as they add some protein and take the edge off the carb blast. These are like a whole vegetarian meal baked into a cracker!
SnackSack has made some changes to the box's design, but they definitely didn't change their commitment to send us healthy and delicious snacks! We loved all the snacks in this month's box, especially those which can be alternatives to chips and other junk food. We haven't tossed the junk food completely, but we love having healthy snacks for grabbing a nibble between meals and piecing together an on-the-go meal that doesn't leave us feeling low energy. If you love snacking but are health conscious at the same time, this subscription would be ideal for you!
Have you tried SnackSack yet?