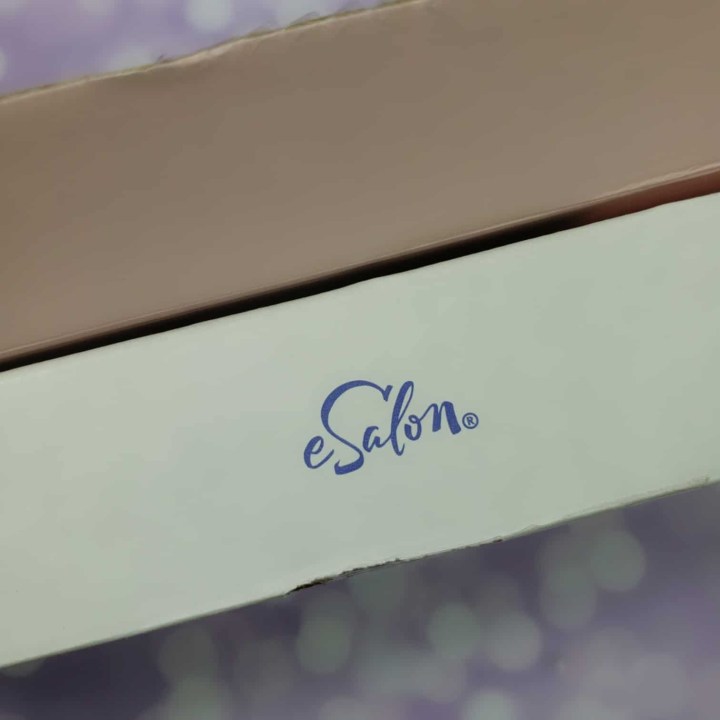 eSalon Custom Hair Color is an at home custom color subscription. When you first log in and sign up you fill out a survey and answer questions about what you are looking for in a color and what color you currently are etc. eSalon then has a chart showing where you are and what would work for you. From this, they will send a custom blended color right to your door. They have recently changed up their two different subscriptions into one so we got a large box this month with out color and the extras.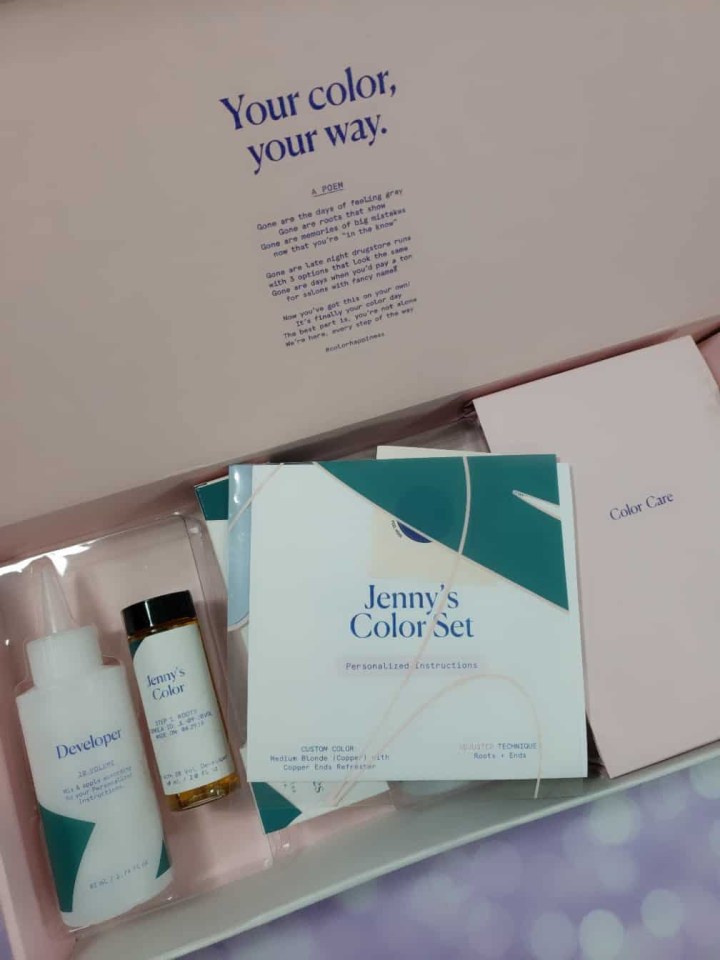 The bigger box with all of my color and extras in one place!
DEAL: eSalon's color is $24.95 per box, $19.99 on subscription – try your first month for $10 with this link!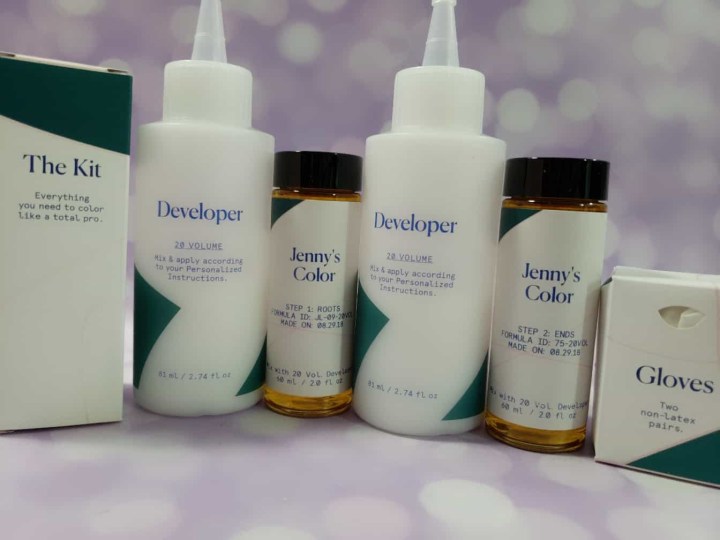 I got my normal color for my roots and also an ends booster this month so that means two sets of color. The box comes with a bottle of the developer, color, gloves, the kit and a sticker.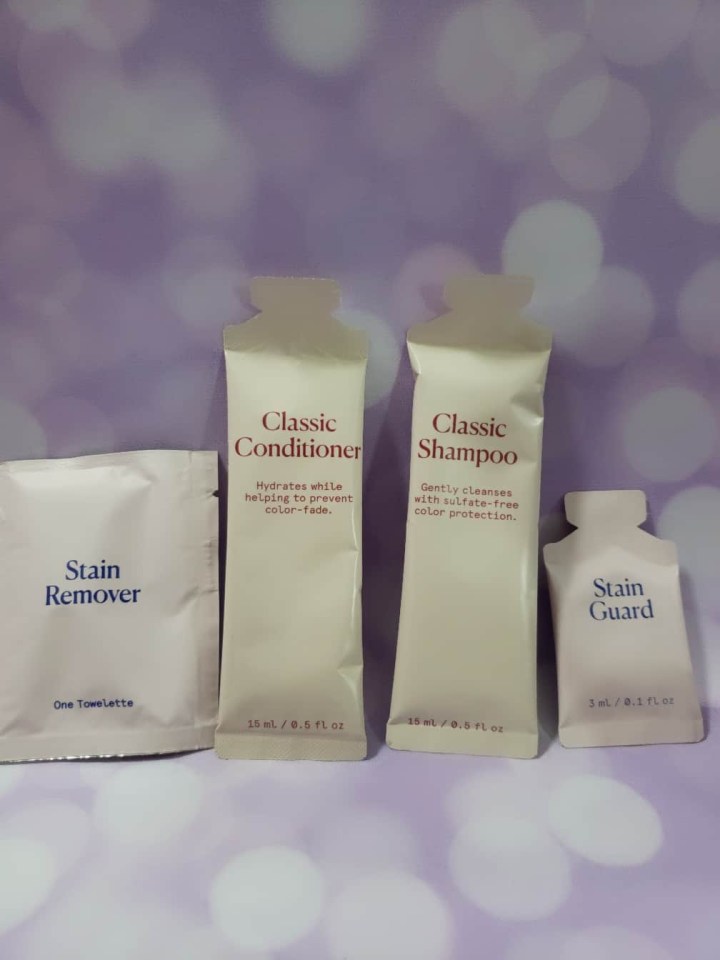 The kit box comes with stain guard and remover, and shampoo and conditioner.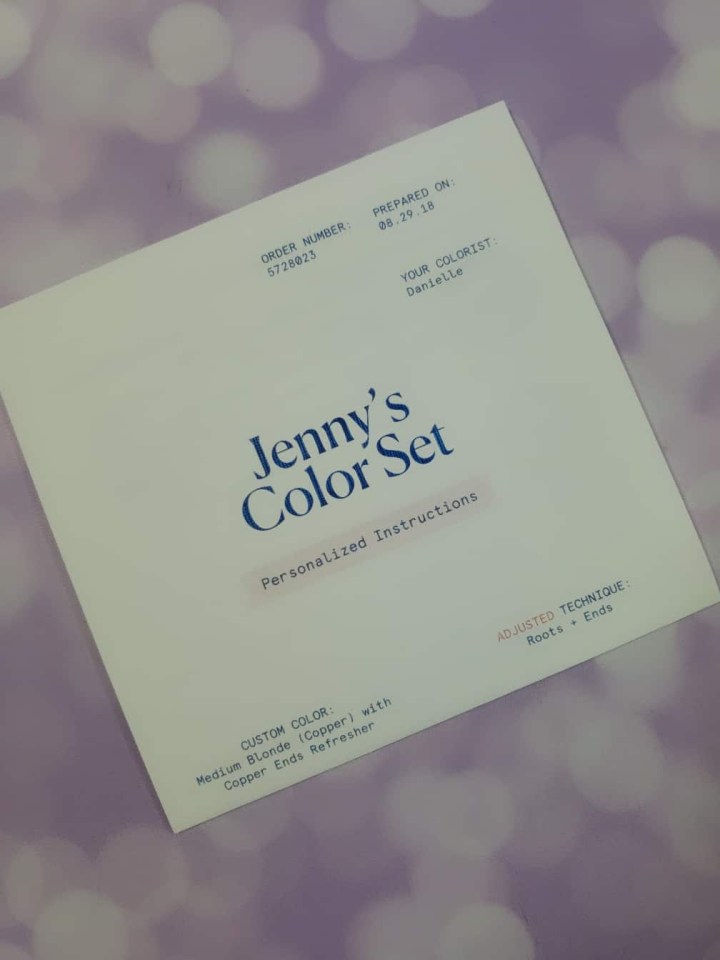 The coloring directions came in a new pocket sleeve this month to go along with the new box design. You can see right on the front that I didn't really adjust my color this month but I did add the ends refresher. Adjusting color is easy and I can just go into my account an make a note. I usually try to do this right after I color my hair for the next time so I don't forget.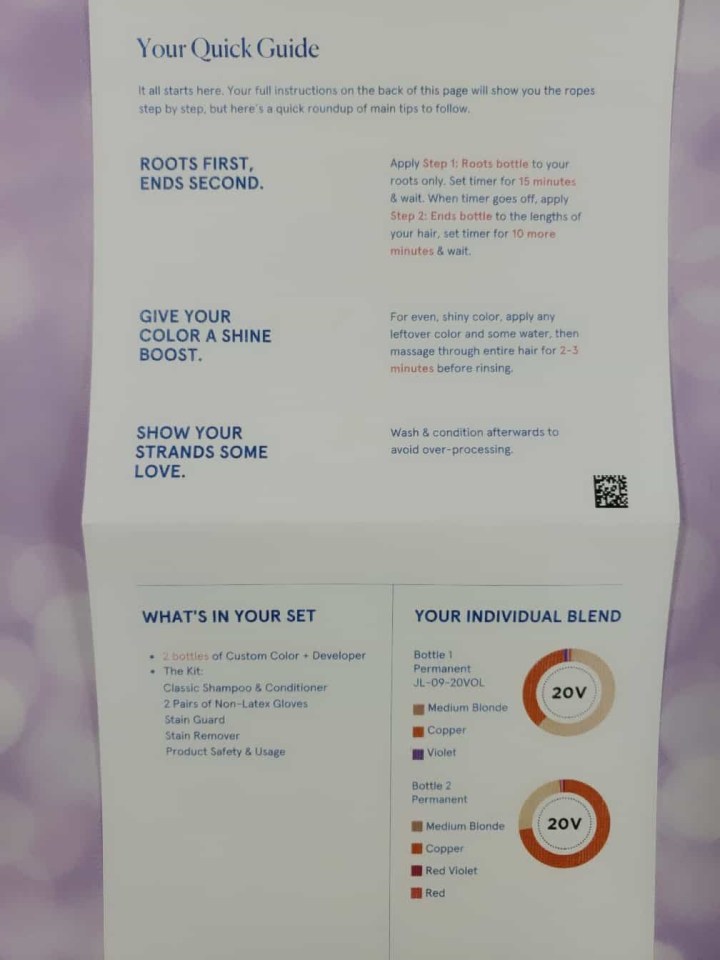 The frontlist the included products and color and basic instructions.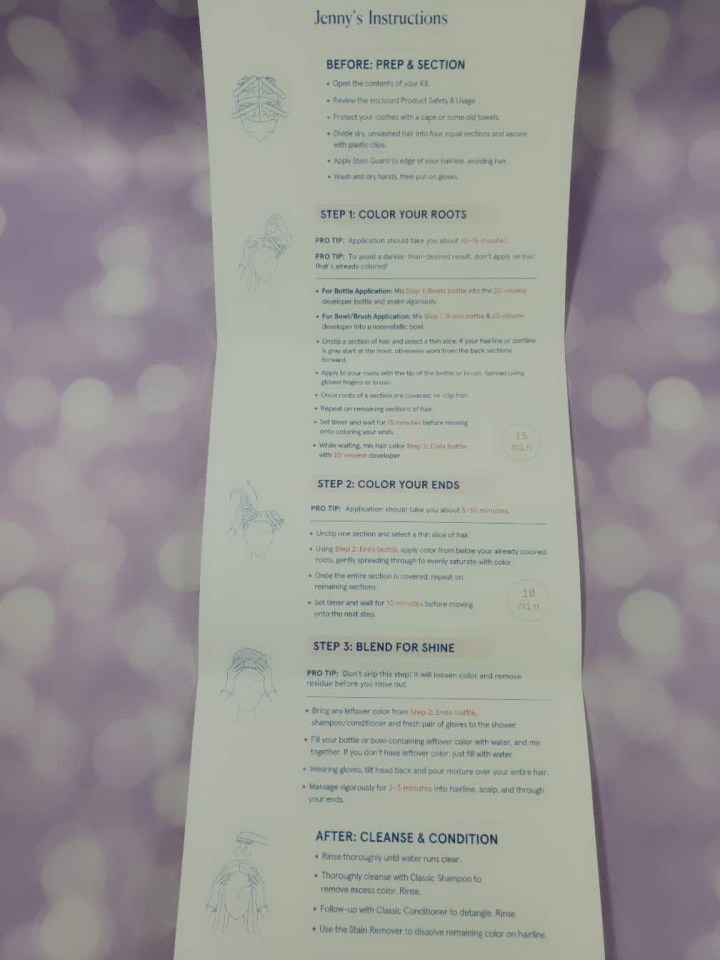 The thorough instructions on the back side of the insert are easy to follow.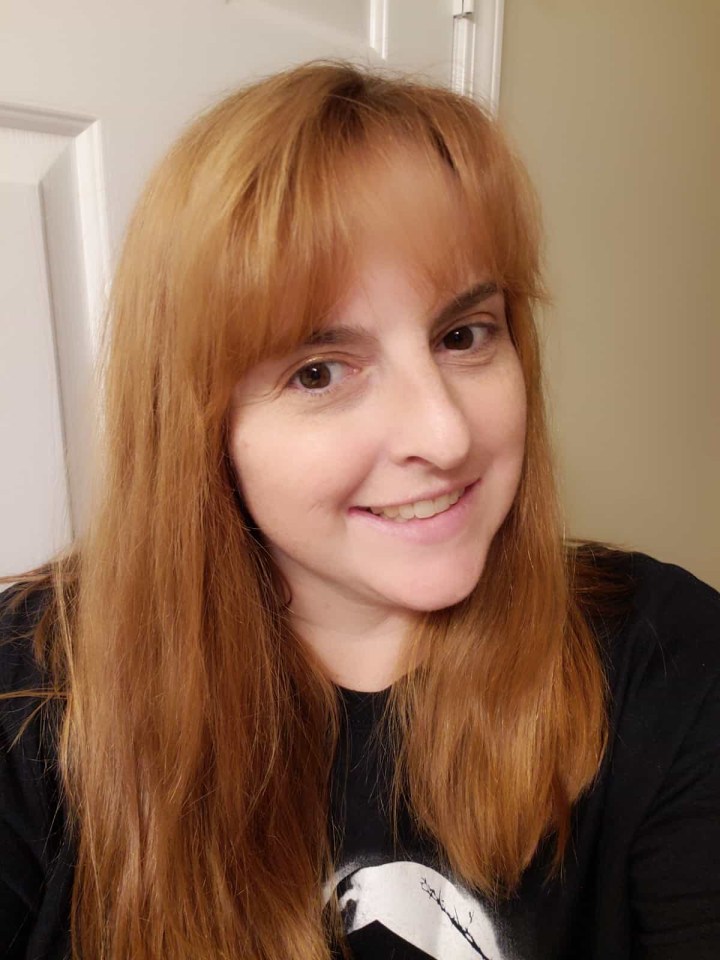 I'm getting ready to go out of town for a weekend with my girls for some scrapbooking so, of course, I had to color my hair. Those pesky greys just had to go.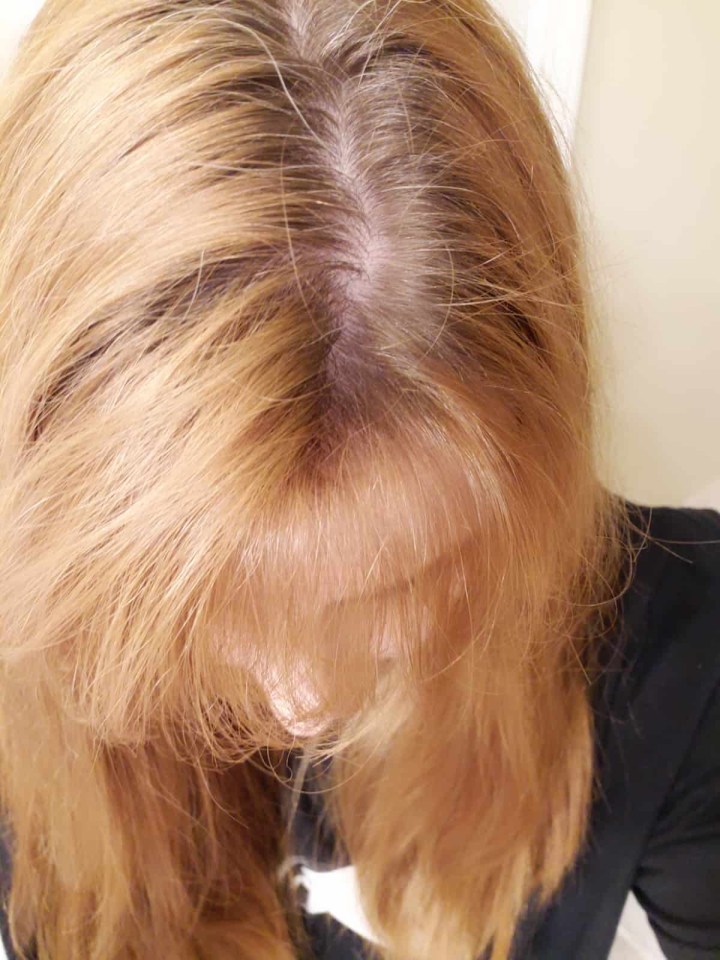 Can you see them? They are all over the place and have been driving me bonkers. I was so glad I had a night to knock this out.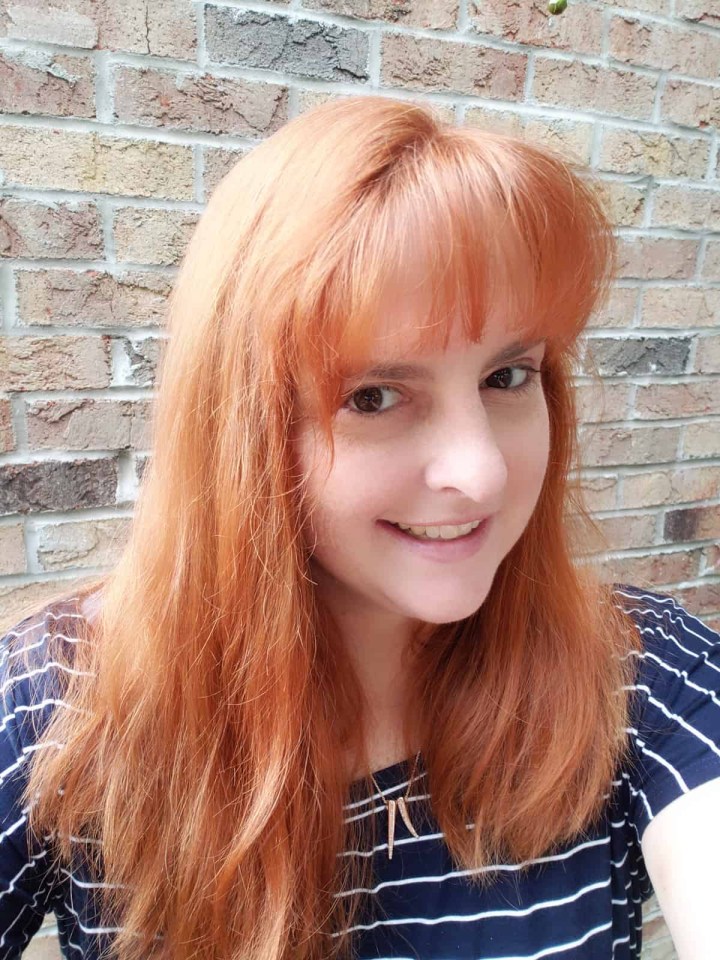 Since I colored my hair at night you get after pictures from this morning when I'm all ready to head into the office. The color really came bright this time and I'm loving it. The color is a bit more coppery than I normally do but it is perfect to go into fall.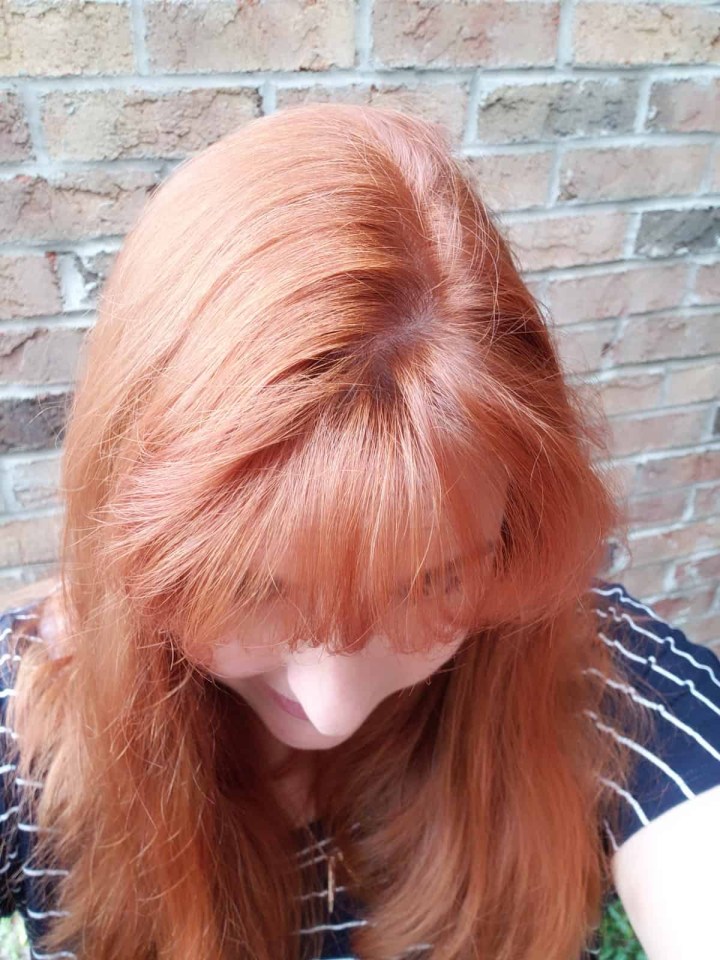 How great is this! I love how it covers the annoying grey strands that seem to be getting more and more every month.
The individual extras that I ordered come in their own bags to keep them neat in transit.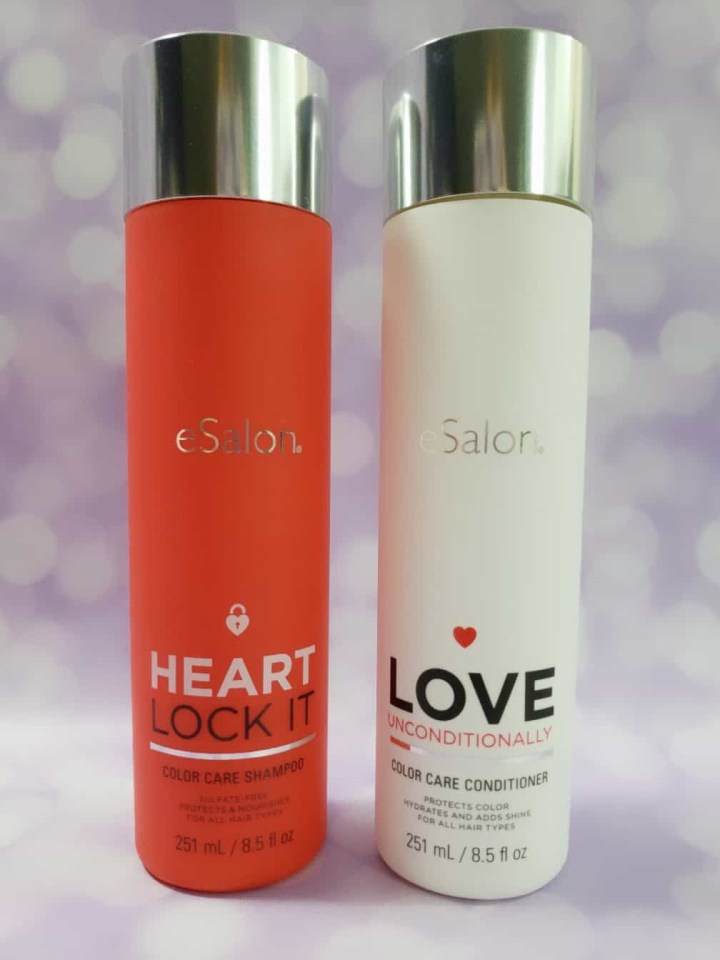 eSalon used to have a separate subscription for their extras called the Matchup but they now just have them available as extras in your box. I got a couple extras in my box this month. If you choose your favorites to auto-ship them, you save 20% on your extras.
Heart Lock It Shampoo and Love Unconditionally Conditioner ($15.00 each) – Sulfate-free shampoo that is perfect for color treated hair and gentle conditioner that hydrates while preventing your color-treated hair.
Custom ends refresher ($15.00) – It's been a while since I've done my ends so the refresher is perfect. This add-on custom color bottle plus Developer specifically formulated to revive faded ends.
I'm still in love with my eSalon boxes. It makes coloring my hair so easy and something I can do on my own time. Whether it be at night like this month or early in the morning I can just get going and color to my heart's content. My life is so crazy that scheduling an appointment at a salon just isn't in my cards right now. eSalon allows me to still have great looking hair and keep my busy life.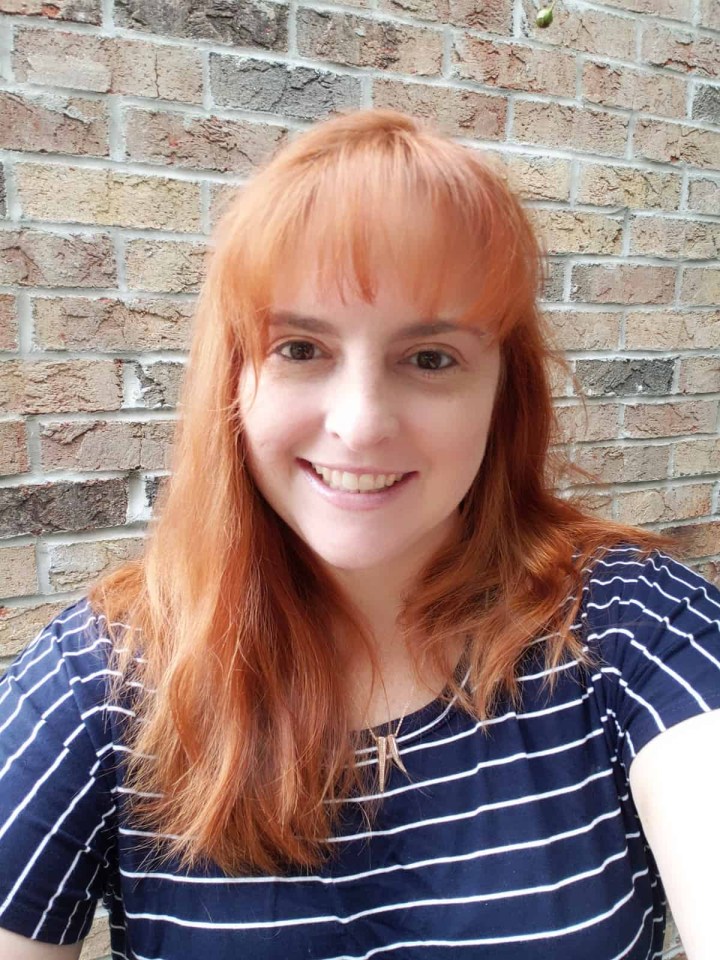 Have a happy hair day!
Do you color your own hair? Have you tried eSalon? You can try your first at-home color for $10 with this link – no coupon code required!