Ribbon Lovers' Club is a monthly subscription of woven ribbons from Renaissance Ribbons. The monthly selection will alternate between a seasonal theme or a specific textile designer. As an inspiration, they offer many project ideas you can do with the selection, as well as instructions on how to make them. The subscription starts at $25, shipping is free within the US.
DEAL: Get 10% off storewide! Use coupon code HELLO.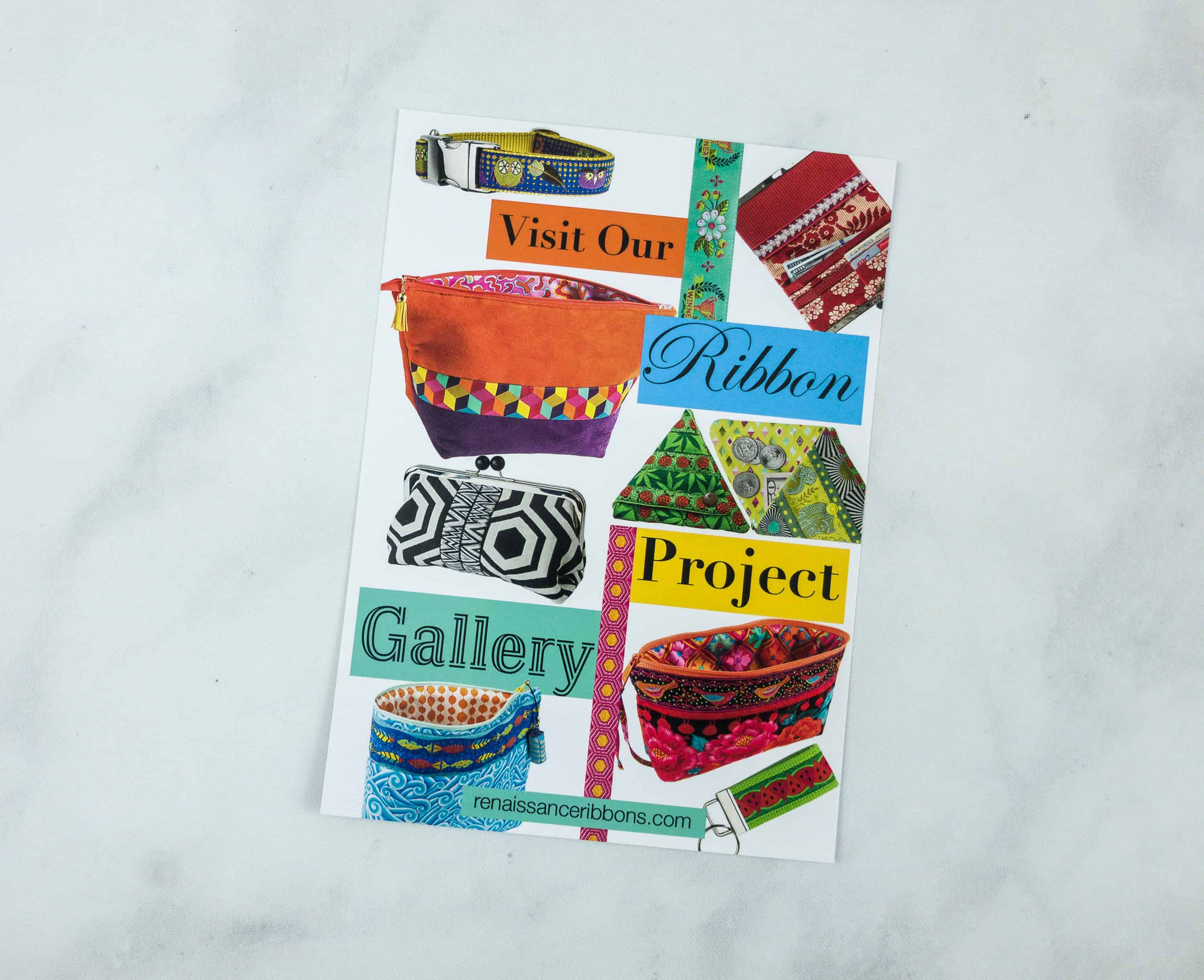 Jacquard ribbons are colorful accessories that can be used on all sorts of DIY projects such as dressing up your pillows, totes, wallets and the like. You might be surprised on how much you can do with these ribbons! You can pick up lots of ribbon-y ideas in their project gallery!
You can use these ribbons on whichever purpose you deem fit!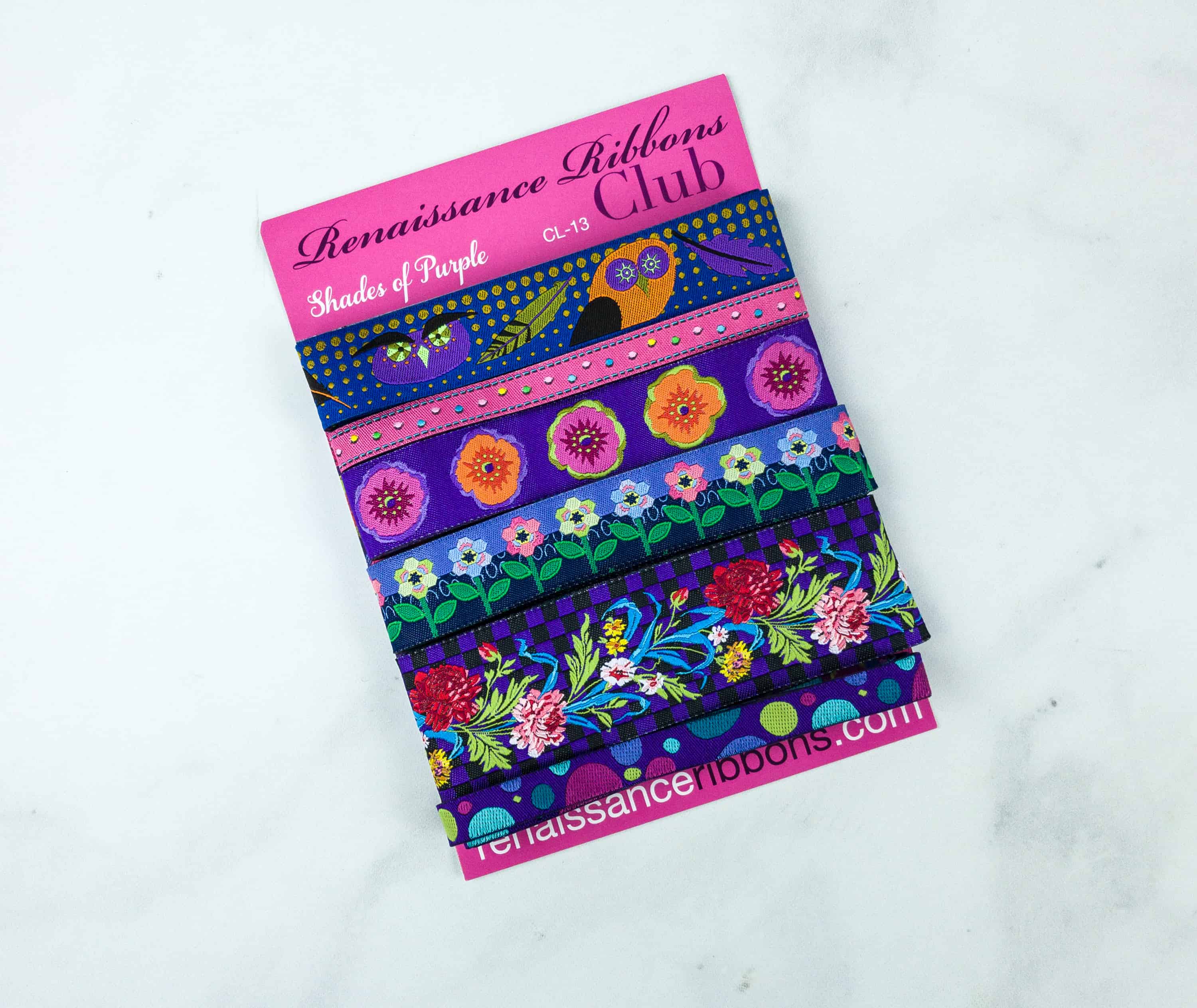 The theme for this month is SHADES OF PURPLE!
There are some sample projects featured on the card, including cushions, key fobs, wallets, pouches, and purses.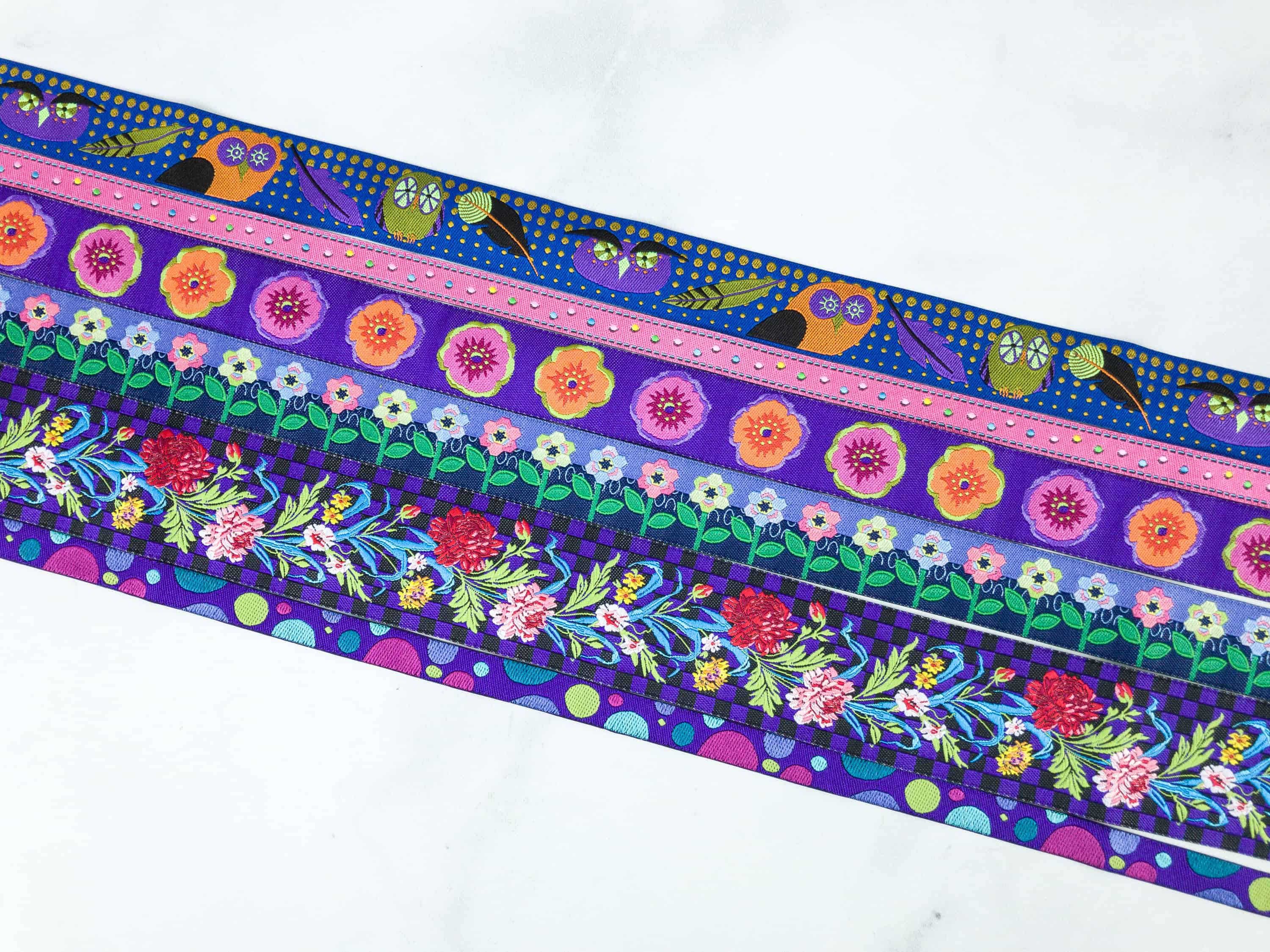 Renaissance Ribbons By Shades Of Purple – There are 6 colorful ribbons in the pack. They feature florals and dots in varying shades of purple. There are cute owls too!
The back of the ribbons are flawless too.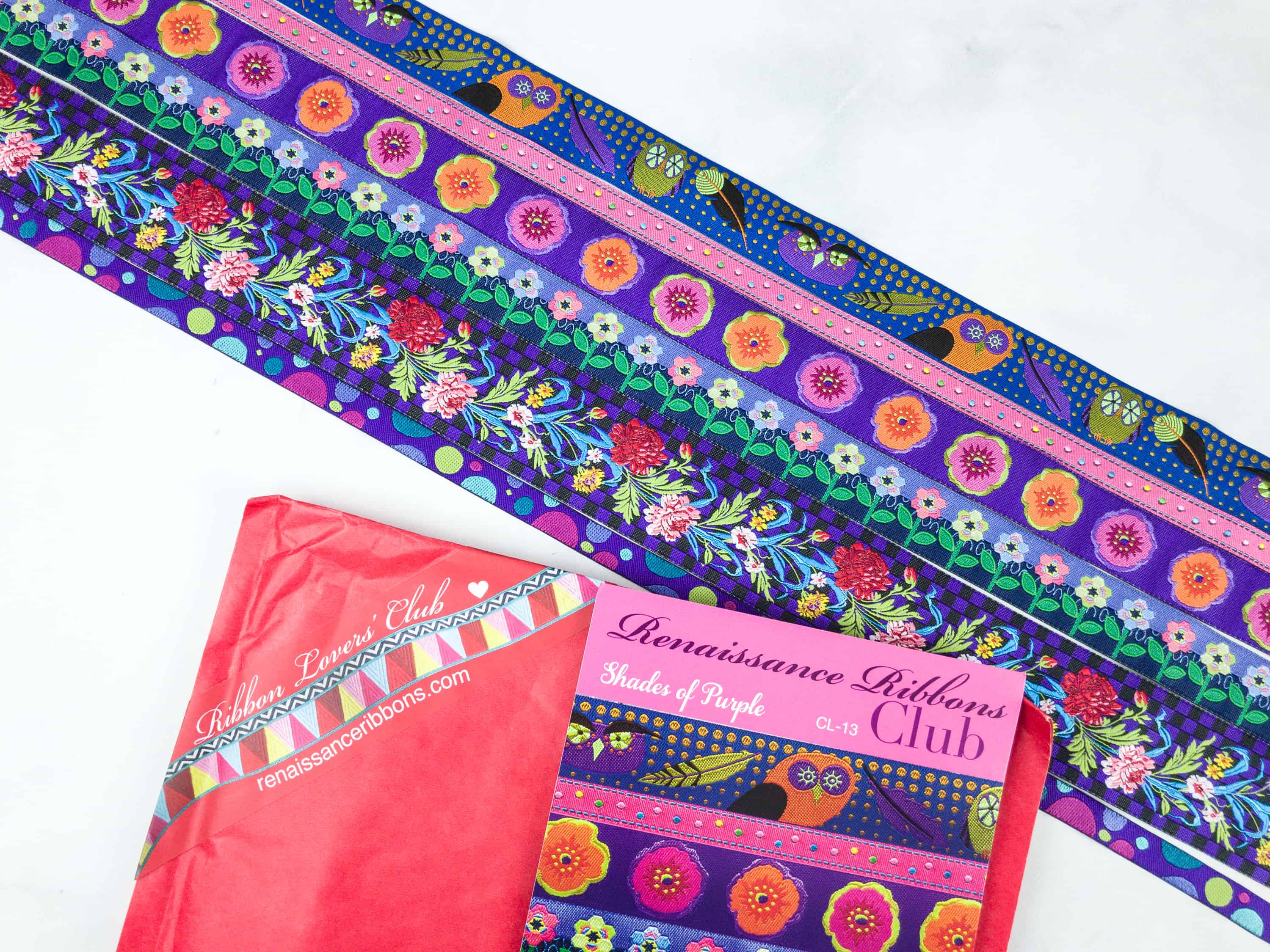 This set is lovely! Although its main color is purple, they were still able to combine it well with other colors and lively patterns that are worth adding on my craft projects. Also, the ribbons are thick enough to be used on pillows, bags, and such. I am PRETTY sure we are going to use the owls to decorate the cover we are making for my daughter's microscope!
Renaissance Ribbons is an ideal subscription for crafters. The ribbons are always high-quality and the themes are always fun. I like the patterns from the Shades of Purple set, they're exquisite and they can certainly dress up even the most boring fabrics. With 6 yards of ribbon to work with, I think I'll be able to finish up some projects real soon!
What do you think of this month's box?
Visit Renaissance Ribbons Ribbon Lovers' Club to subscribe or find out more!