Pro Wrestling Loot delivers collectible items from the world of professional wrestling. This box is $19.99 per month + $6.50 shipping. The items come from the major wrestling companies and also from some of the independent federations. Each month has a different variety of items, so let's take a look at what this month had to offer.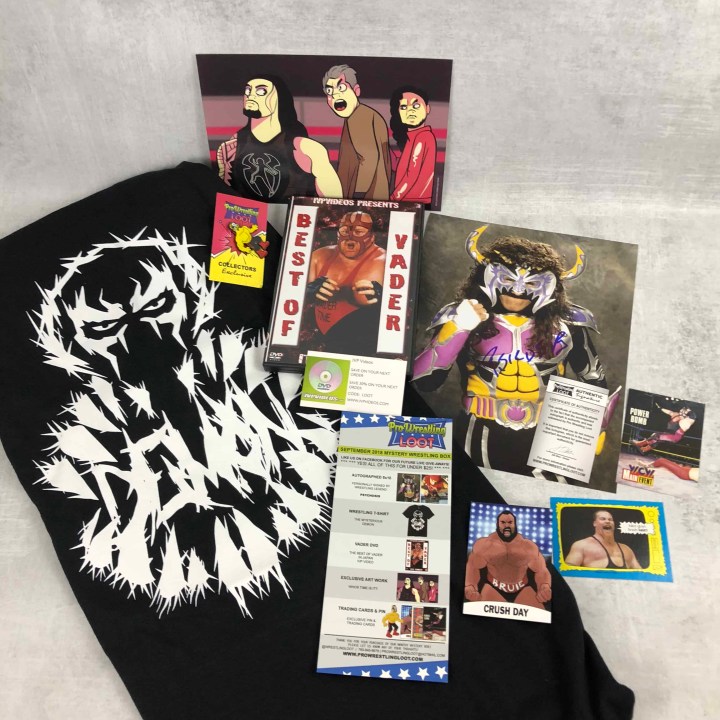 As you can see, there are items from a multitude of wrestling companies.
DEAL: Receive 10% off your first box with code SAVE10!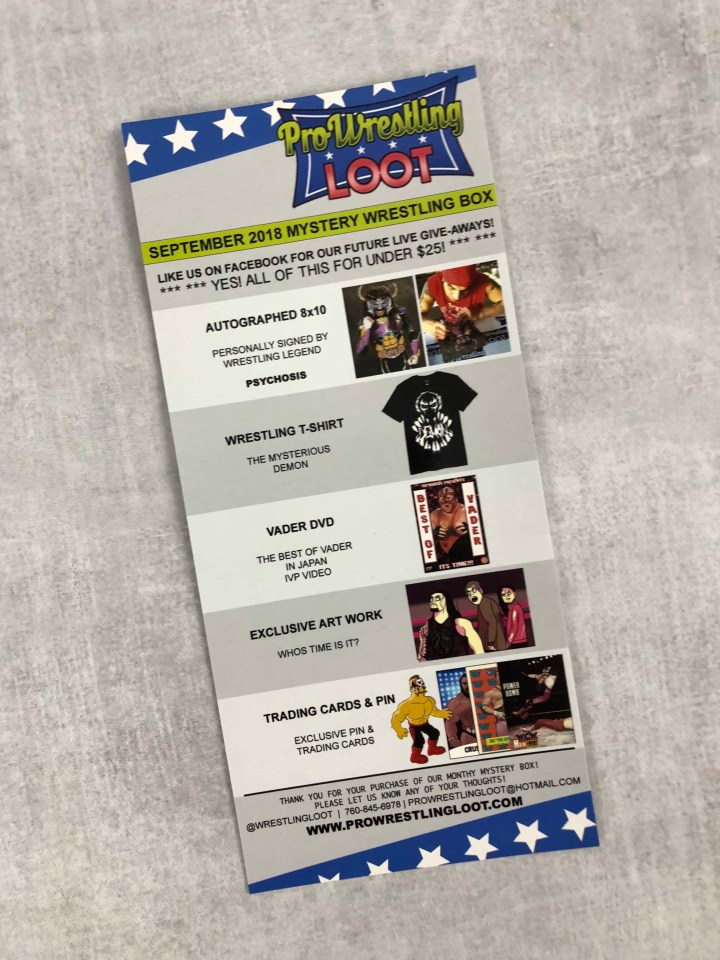 I like getting a checklist with descriptions in subscription boxes.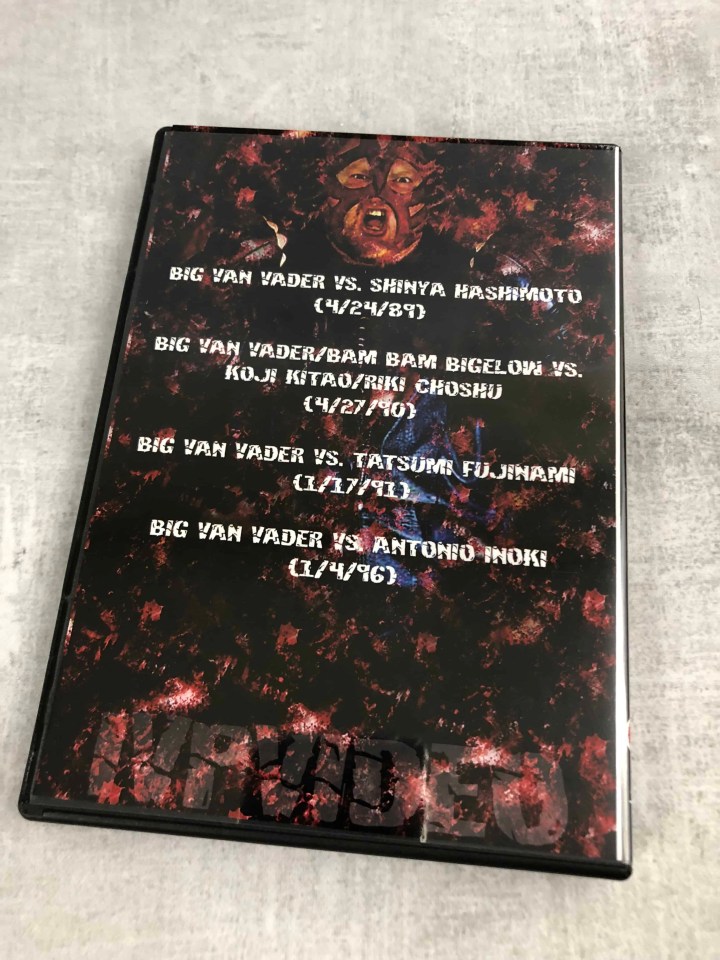 Best of Vader: It's Time DVD – This is a collection of some of Vader's best matches with varying opponents.  He was an absolute beast in the ring!
Wrestling Artwork – Roman Reigns looks over his shoulder as Shinsuke Nakamura waits in the wings.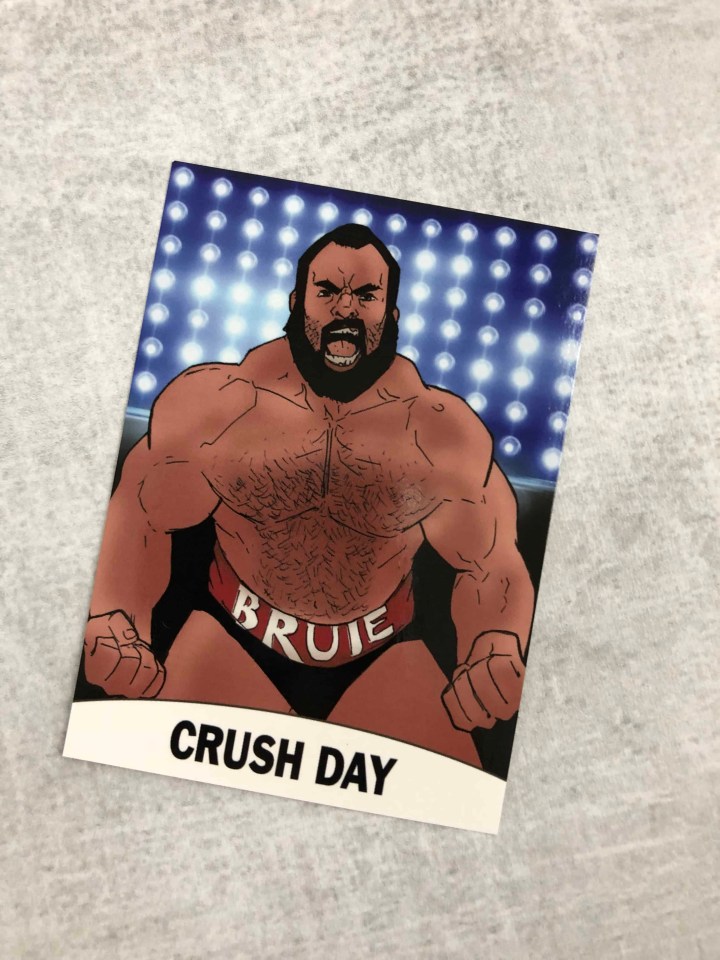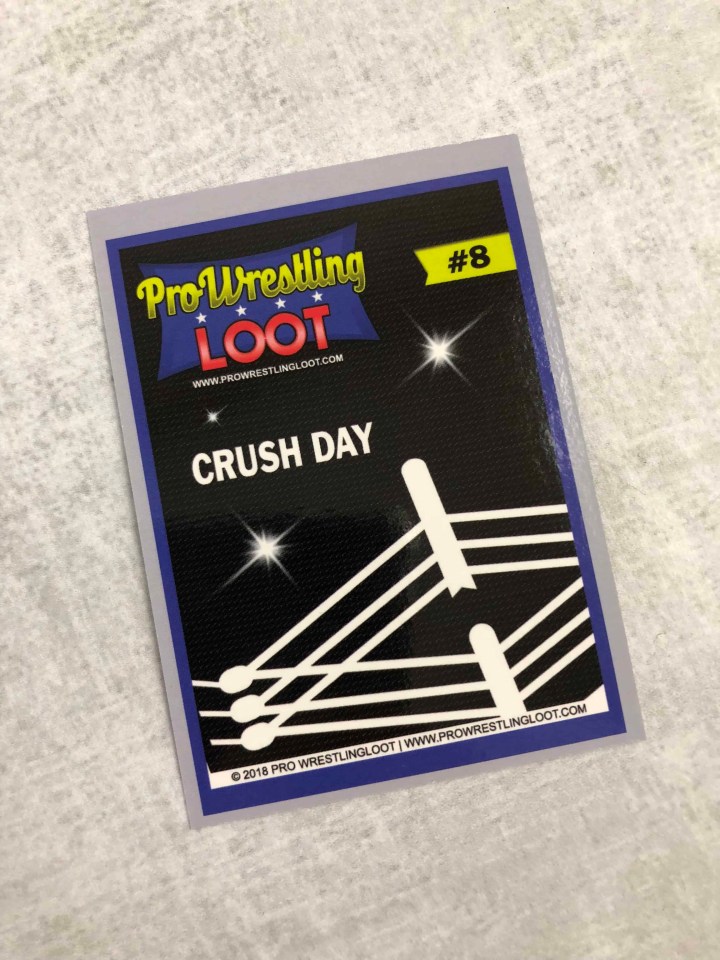 PWL Trading Card – It's Crush Day!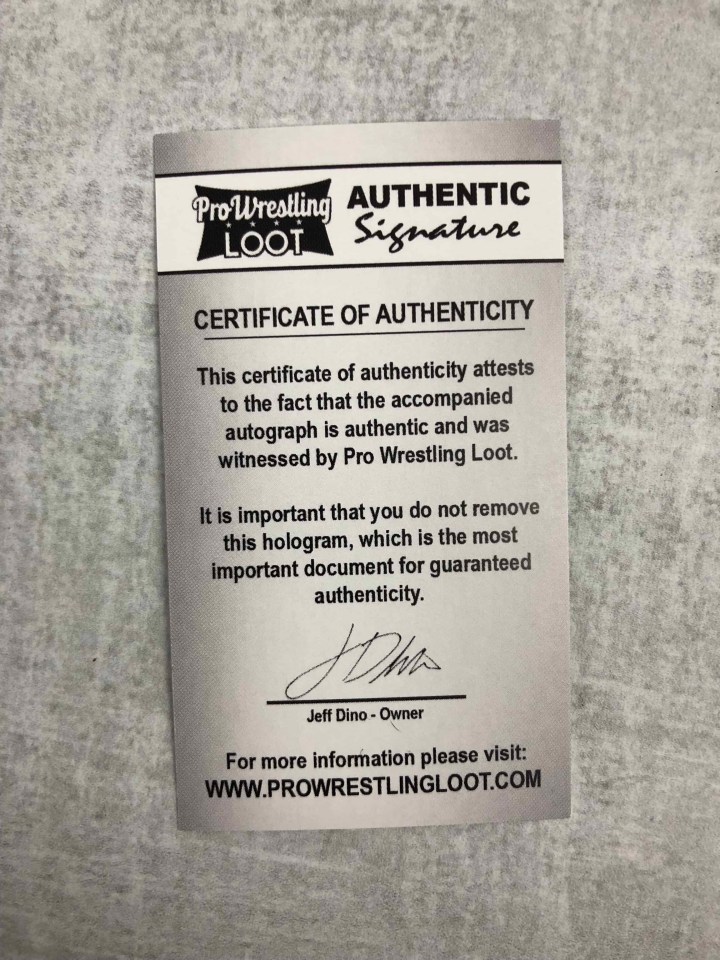 Psicosis Autographed 8×10 – One of the greatest things about Pro Wrestling Loot is the amount of autographed items they include. It's great to receive autographed 8x10s from wrestlers from all over the professional wrestling map. This is especially wonderful when it is from the incredibly talented luchador, Psicosis!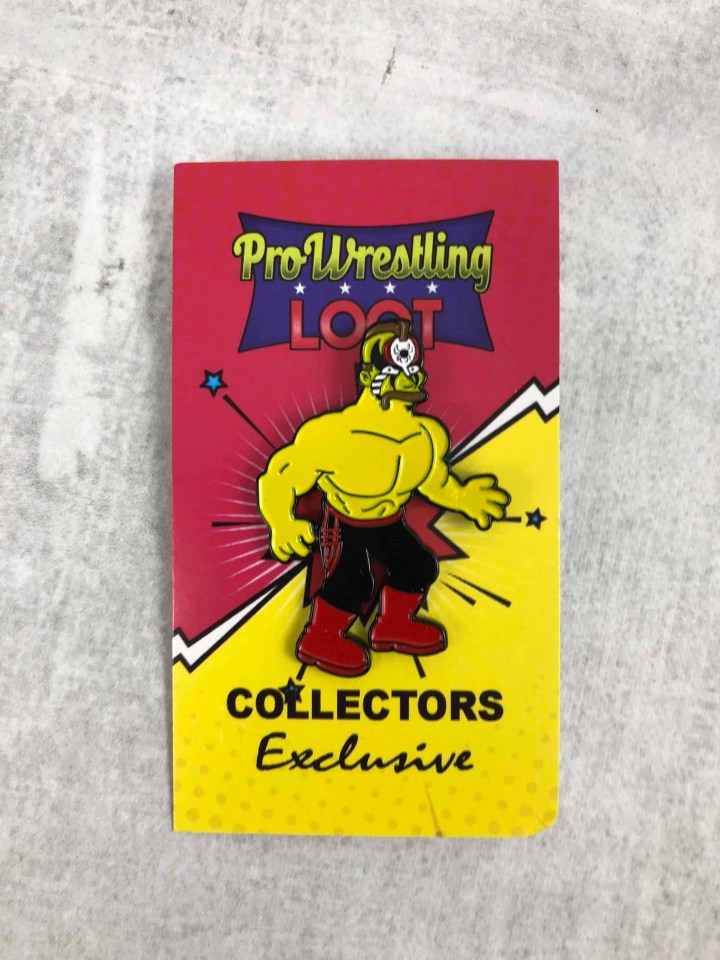 Collectors Exclusive Enamel Pin – It's an homage to Road Warrior Animal. I like the mash-up with the Simpsons look.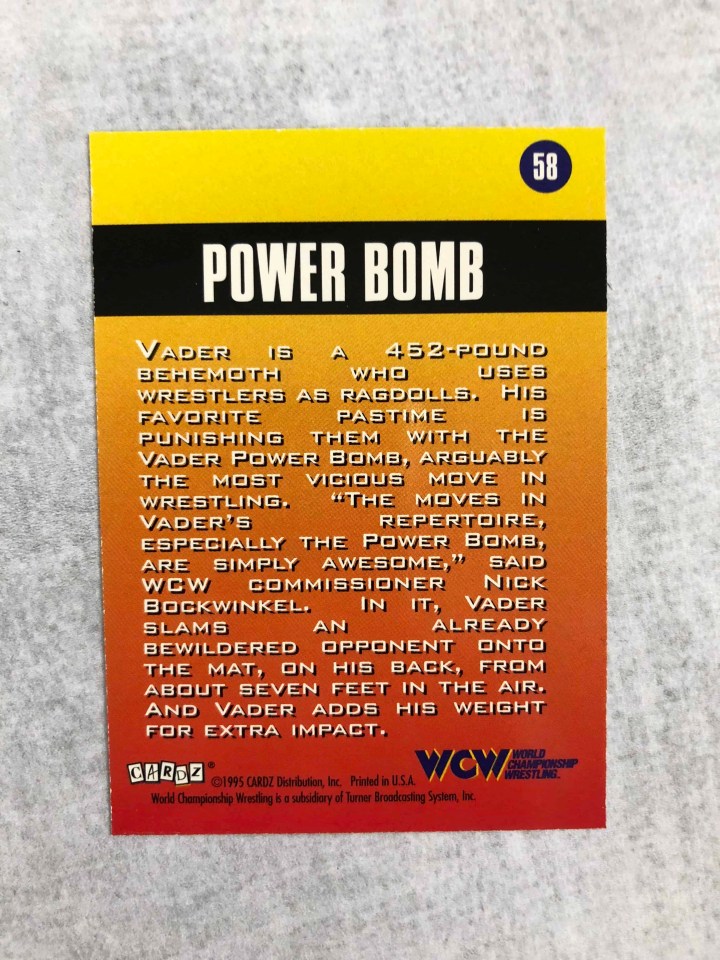 Vader Card – More Vader collectibles! It was sad to hear about the passing of this legend, but it's nice for Pro Wrestling Loot to include memorable collectibles.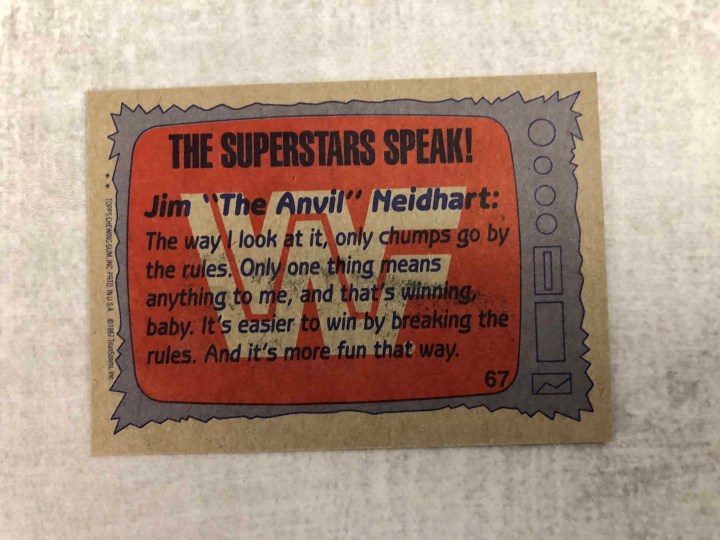 Jim "The Anvil" Neidhart Card – We also lost another hall of fame caliber wrestler in Jim Neidhart. His legacy lives on through his ultra-talented daughter Natalya.
This subscription box is ideal for any pro-wrestling fan and merchandise collector. Every month, they send exclusive items and a variety of merchandise and this box wasn't an exception. My favorite is definitely getting the autographs from famous wrestlers!
What's your favorite loot this month?