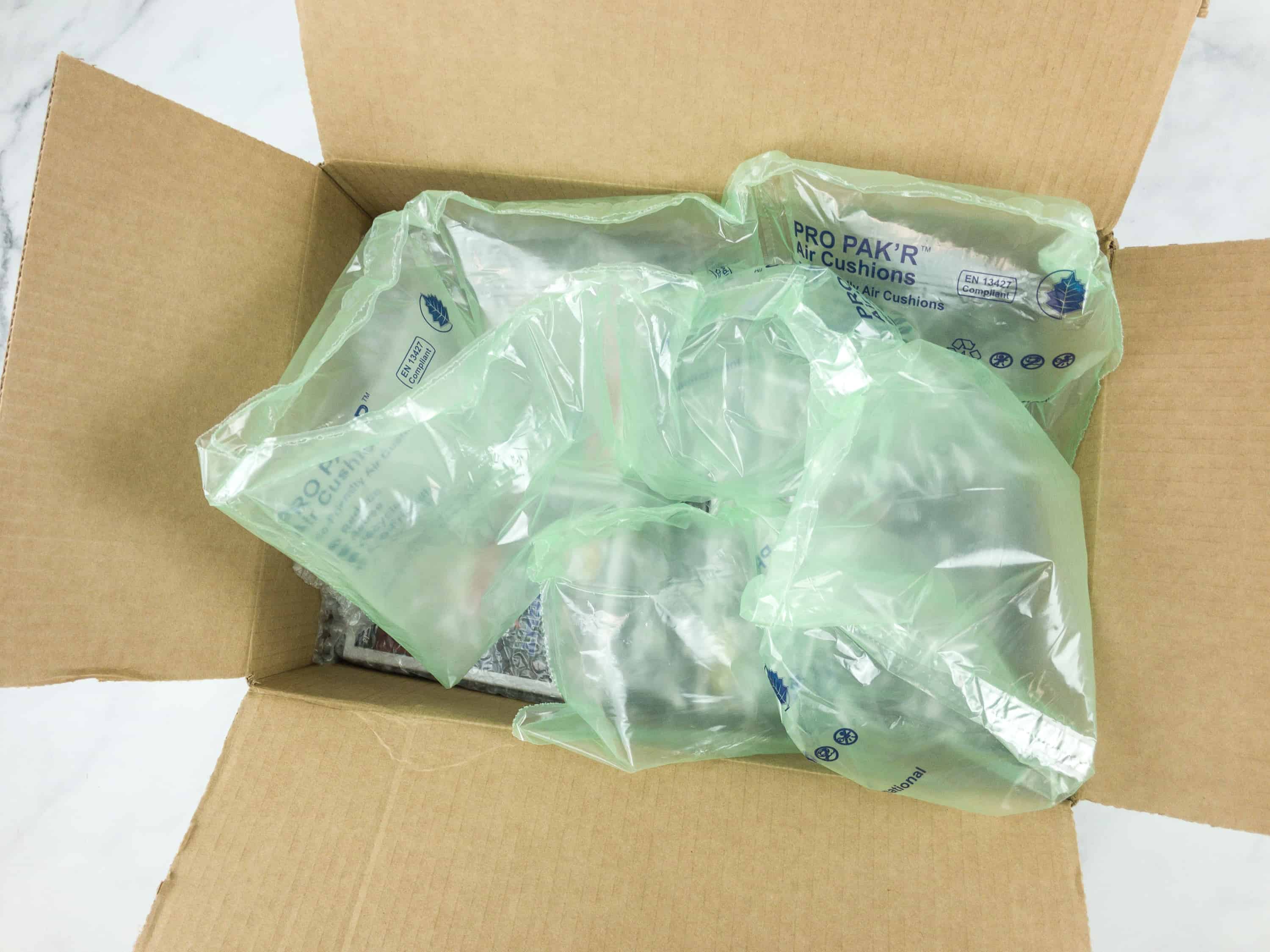 Pop In A Box is a monthly Funko POP! vinyl figure subscription. Every month, you will receive the number of POP! figures you order (starting at $9.99 per POP!).
In all seriousness, they have a totally awesome and exhaustive Pop tracker that you should sign in to use if you have any sort of Pop collection (we have quite a few). Shipping is always a flat $4.99 but you can get as many as 12 POP!s a month.
You can block Pops from being sent, rate pops in their tracker, and if you track your collection with their tracker and subscribe you will not receive any dupes. They do give away figures randomly to subscribers.
When you sign up you can add POP!s to your collection, thumbs up and down (never get a thumbs down, more likely to get a thumbs up). Everything that you Thumbs Down will be blocked, and you can pull them back out if your tastes/fandoms change. Thumbs Up will place the Pops on your Wish List.
I do find it fun and easy to do the thumbs up & down a couple times a week, and I suggest filling out your collection and blocking any POP!s you hate and marking any POP!s you really want before actually subscribing.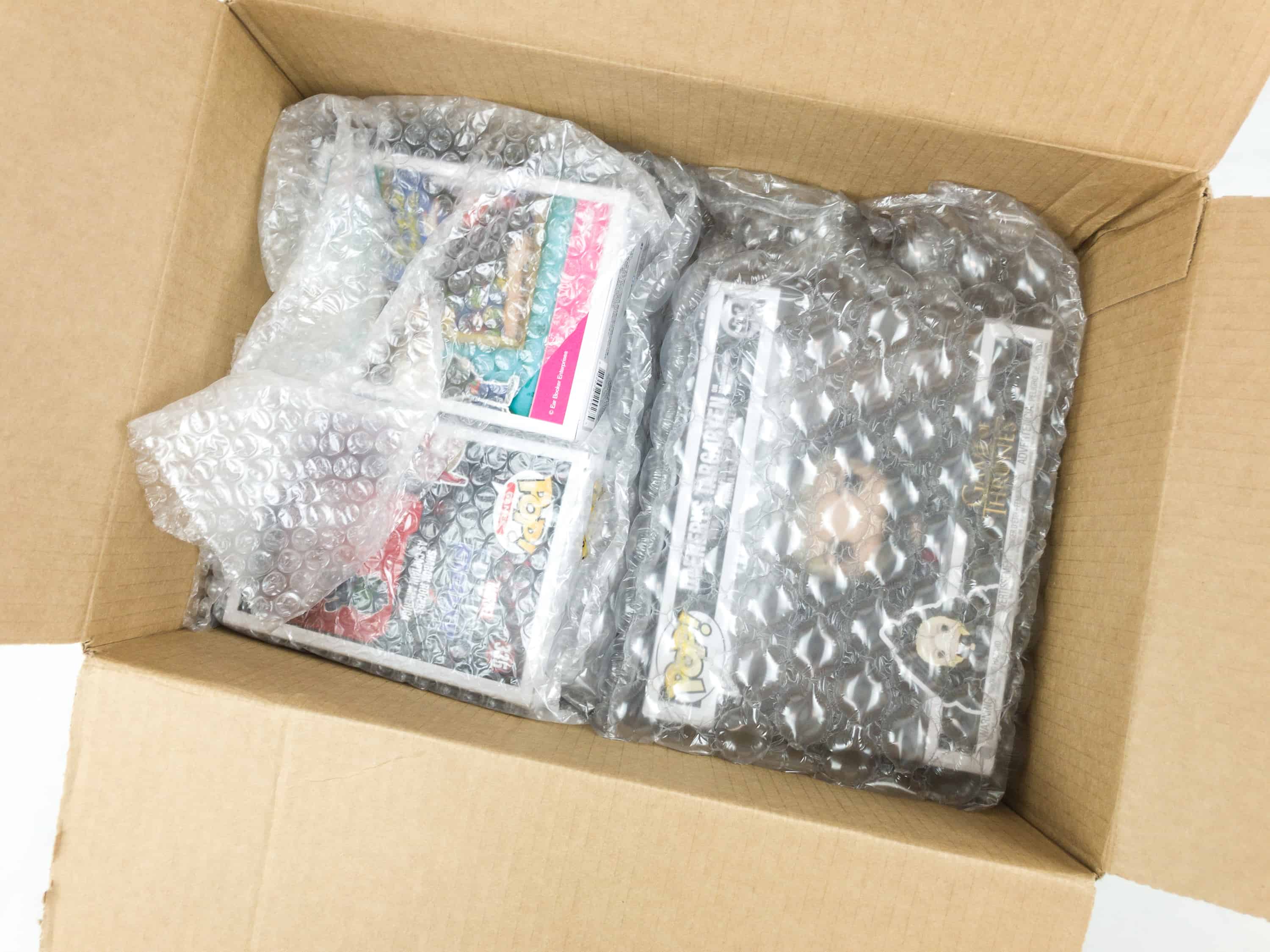 DEAL: Save 20% on your first $20+ order! No coupon required, just use this link to subscribe.
Once you're signed up you'll get a new pops email whenever they add new pops to the shop – and then you'll know it's time to do thumbs up/down.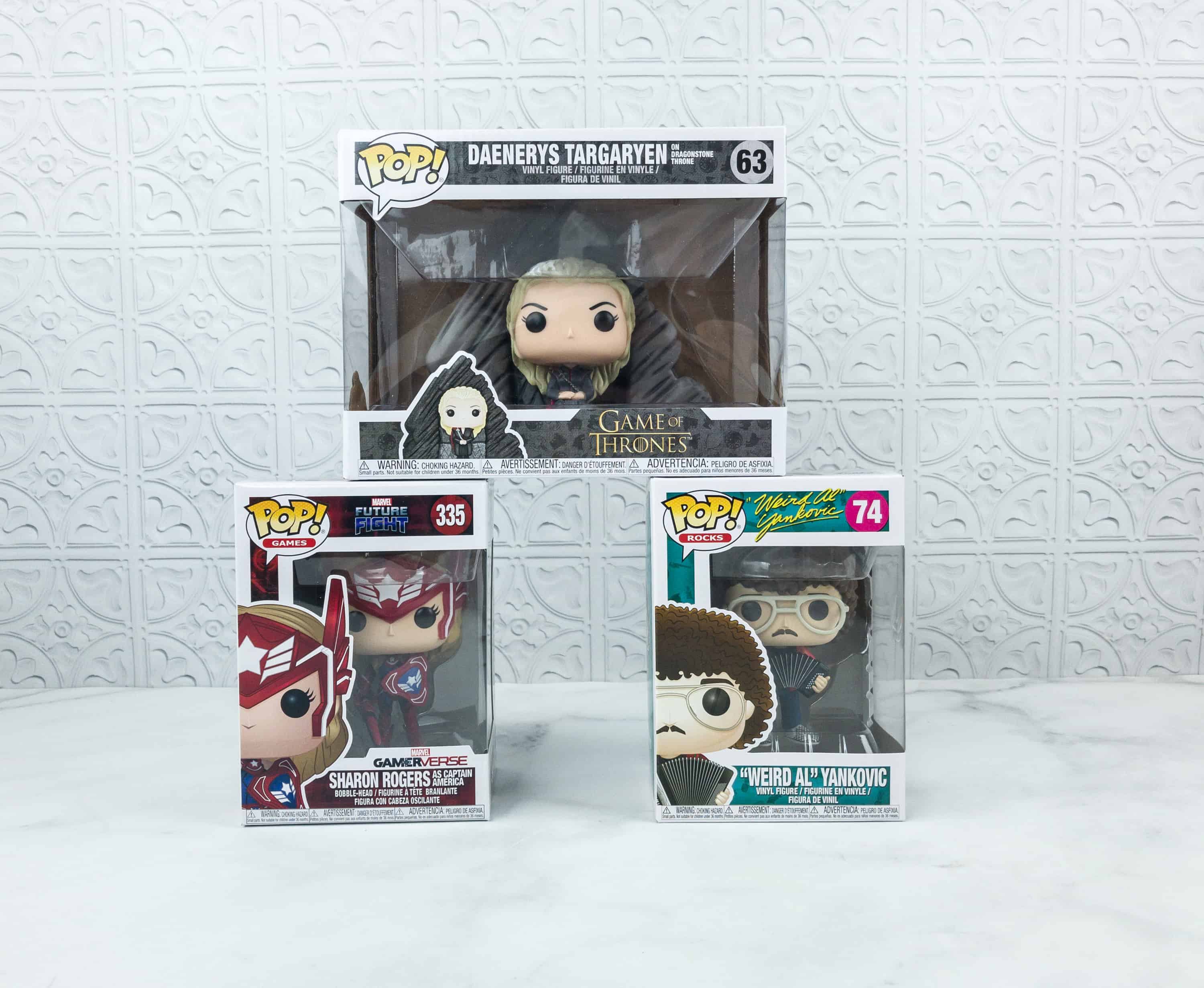 There's not a lot of fanfare with this box. Here are my contents! I have found that the boxes are usually in great condition but we take them out because our kids play with them.
Note: When you receive your Pops from PIAB they will not be added to your collection. They don't track what you get, so when you get them, add them to your tracker so you don't receive them again (and don't forget to add all the other Pops you get to your tracker too).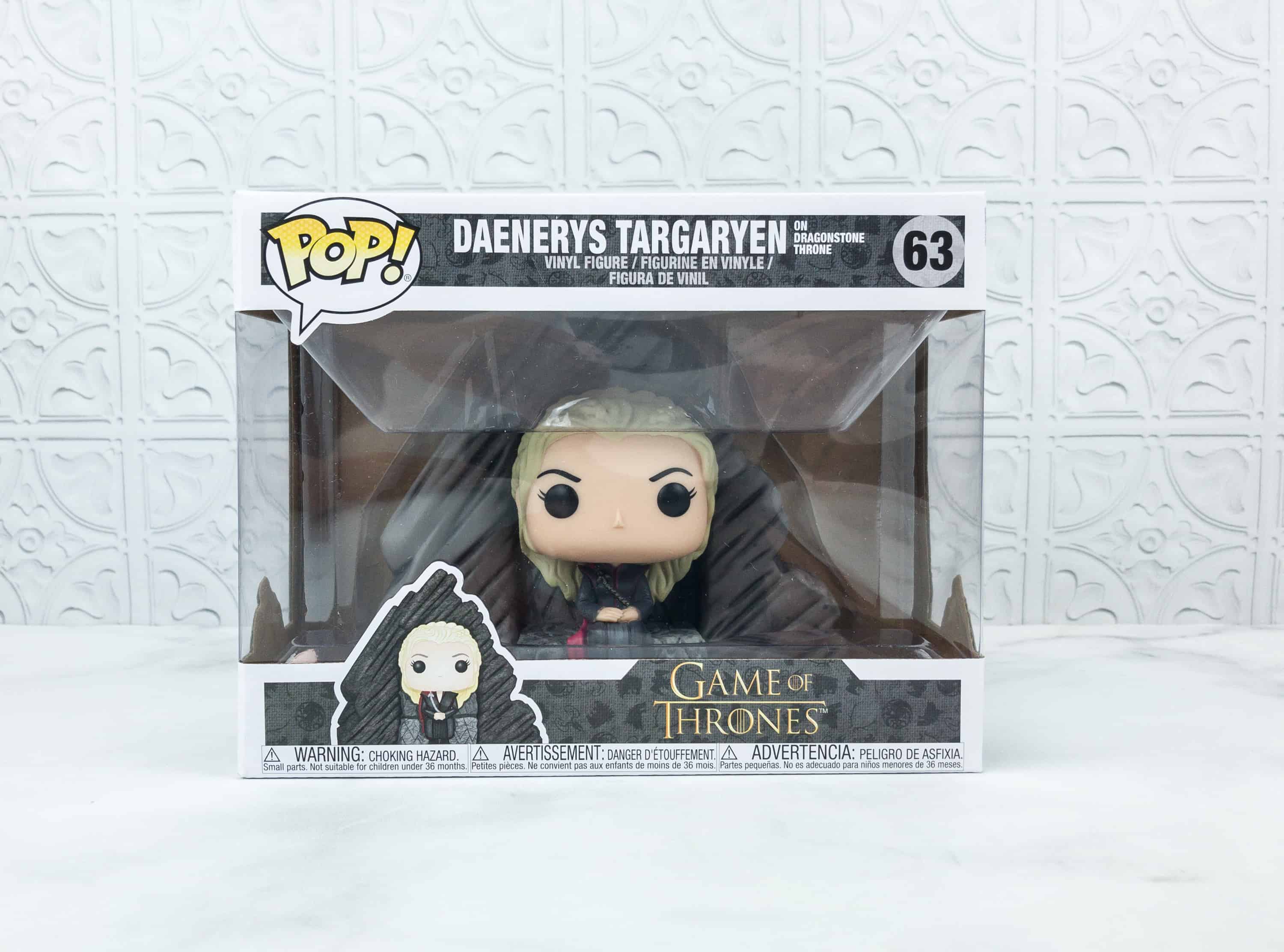 Funko Pop! #63 Game Of Thrones Daenerys Targaryen on Dragonstone Throne ($28.90) I've seen this on one of the previous boxes of GoT POP!s (I believe it's the May 2018 Pop In A Box) and finally, I am really getting my hands on it! Somebody pinch me!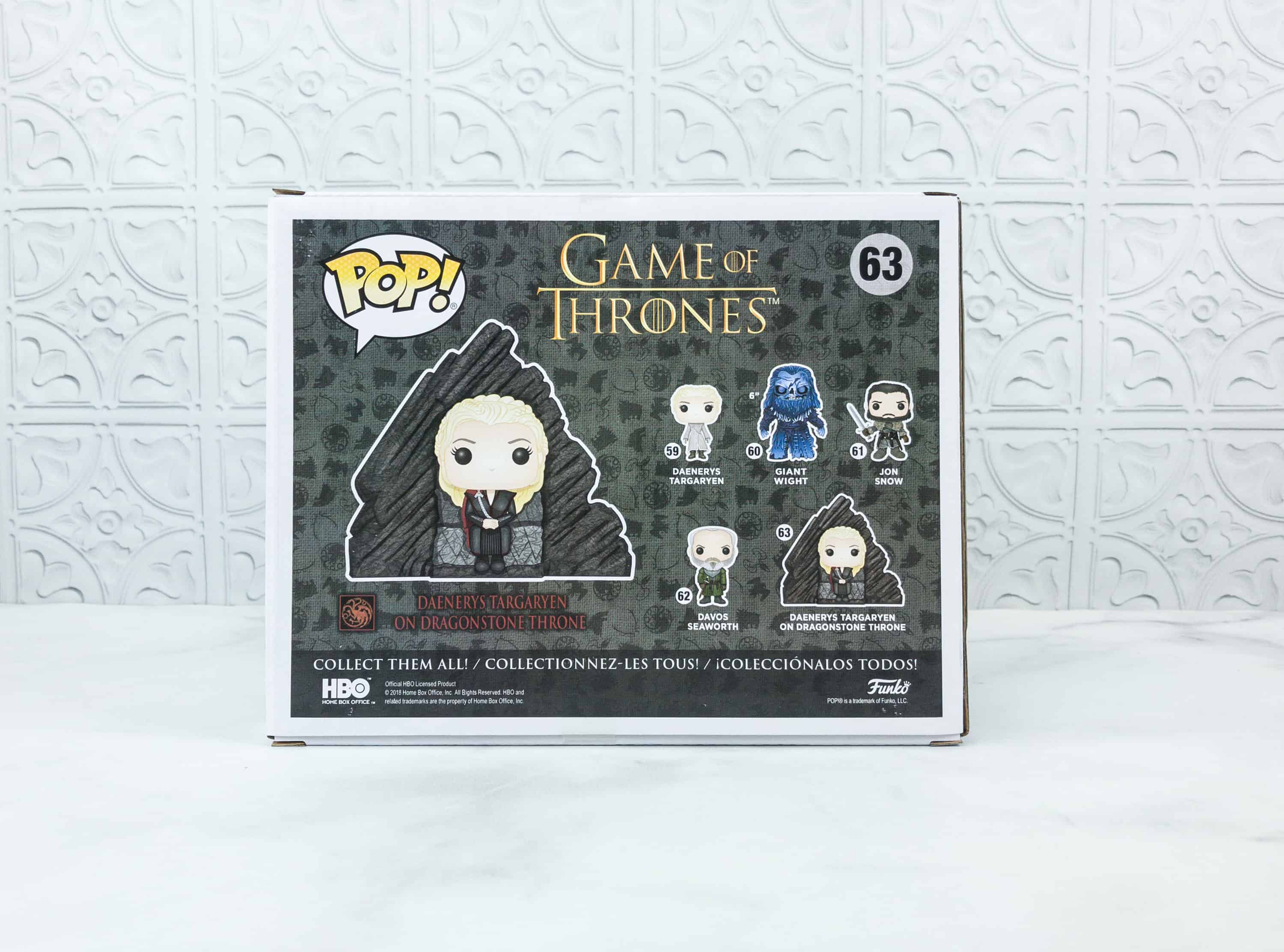 Aside from this grand POP! you can also get the following from this line: a standing Daenerys Targaryen, Giant Wight, Davos Seaworth, and Jon Snow.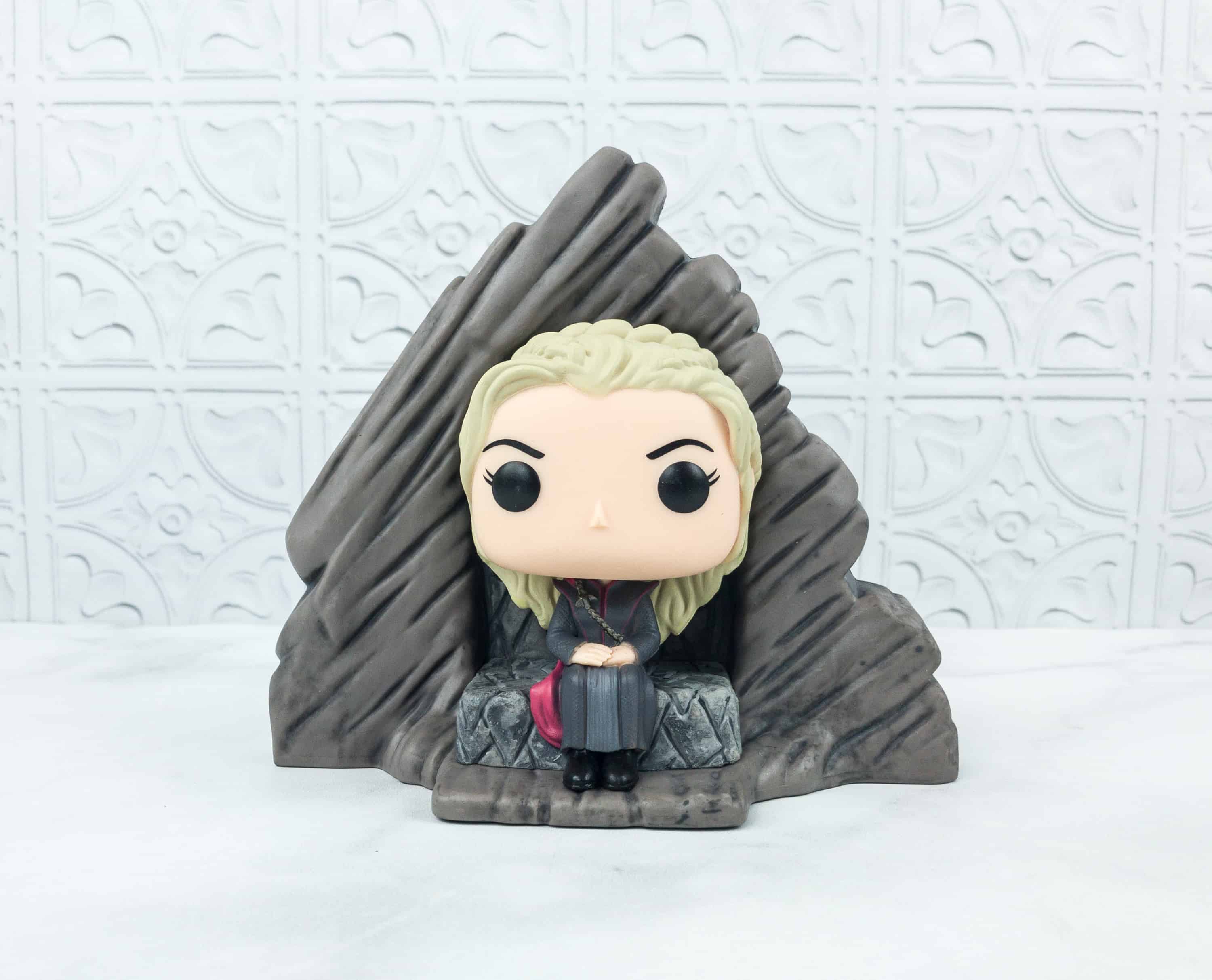 When I opened the box and found out that this was included, I literally squealed! There's the Mother of Dragons sitting elegantly on a Dragonstone Throne!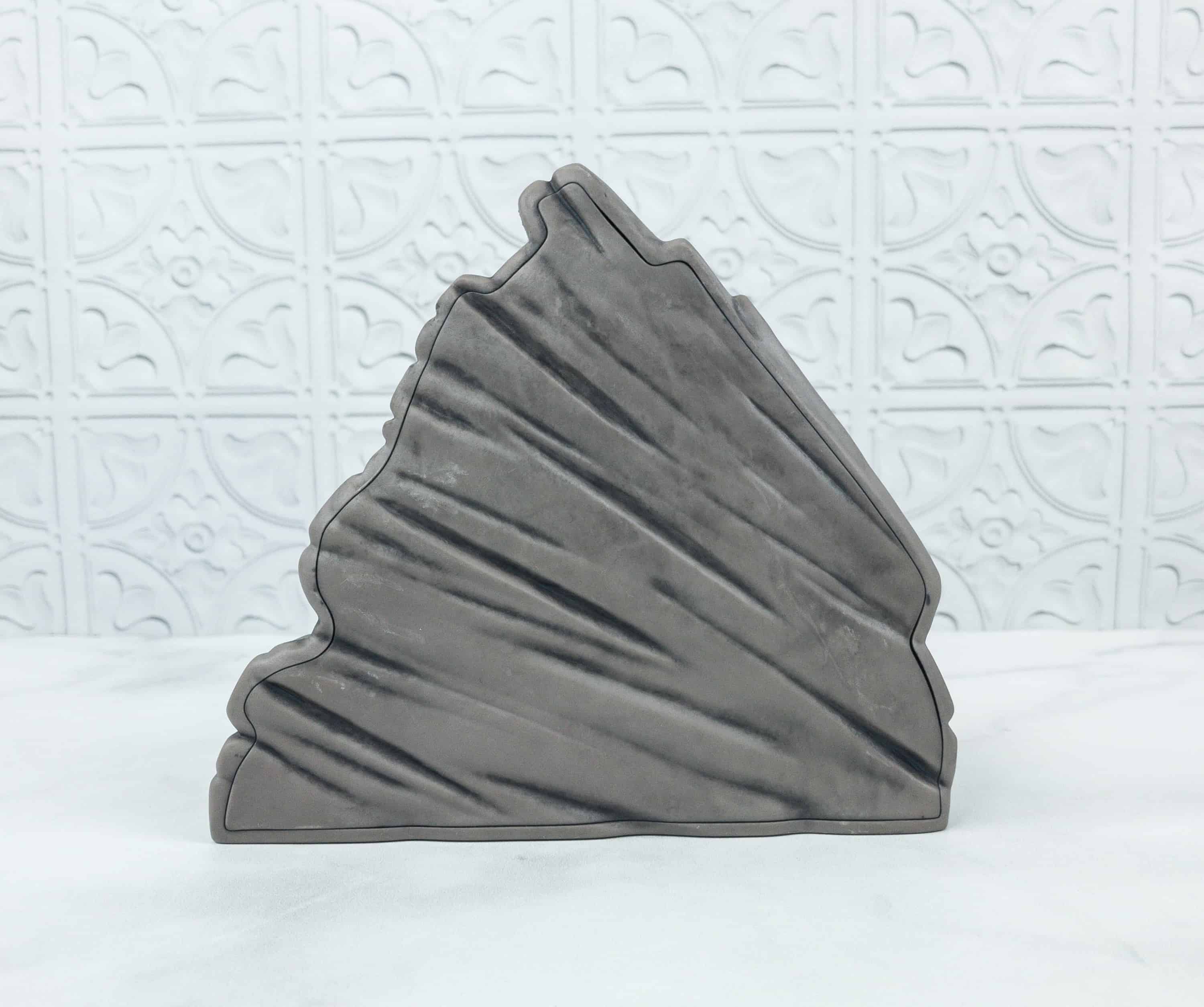 I love how the throne looked like a piece of beautiful onyx turned into a seat fit for a royalty.
From this side, we can see that our Queen's hair is still braided, which isn't really visible out front and the rest falls on her back.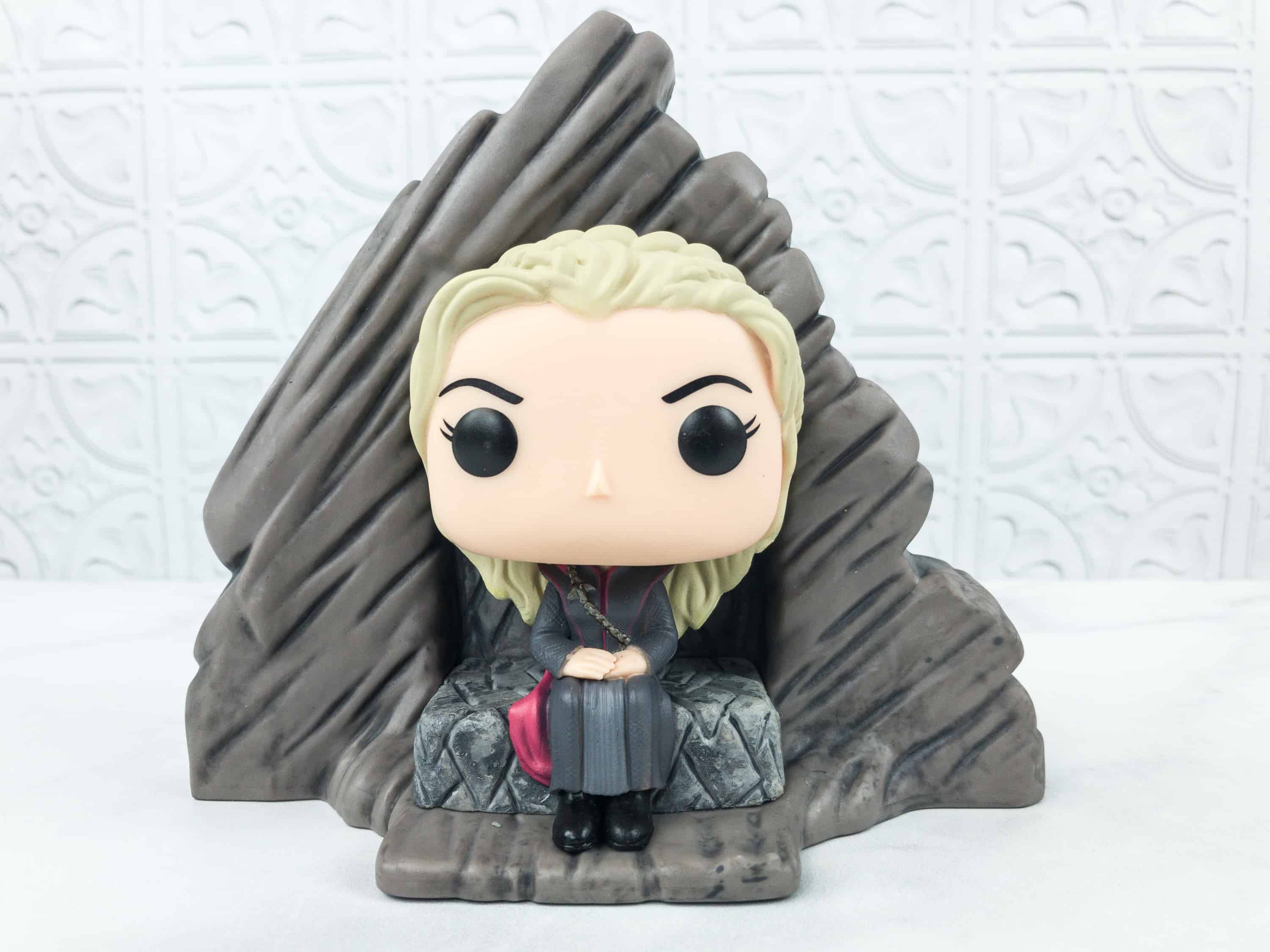 I have quite a collection of GoT POP!s and this will definitely be placed in the middle of everyone! I really love every detail of this POP!, already one of my favorites since I laid my eyes on it!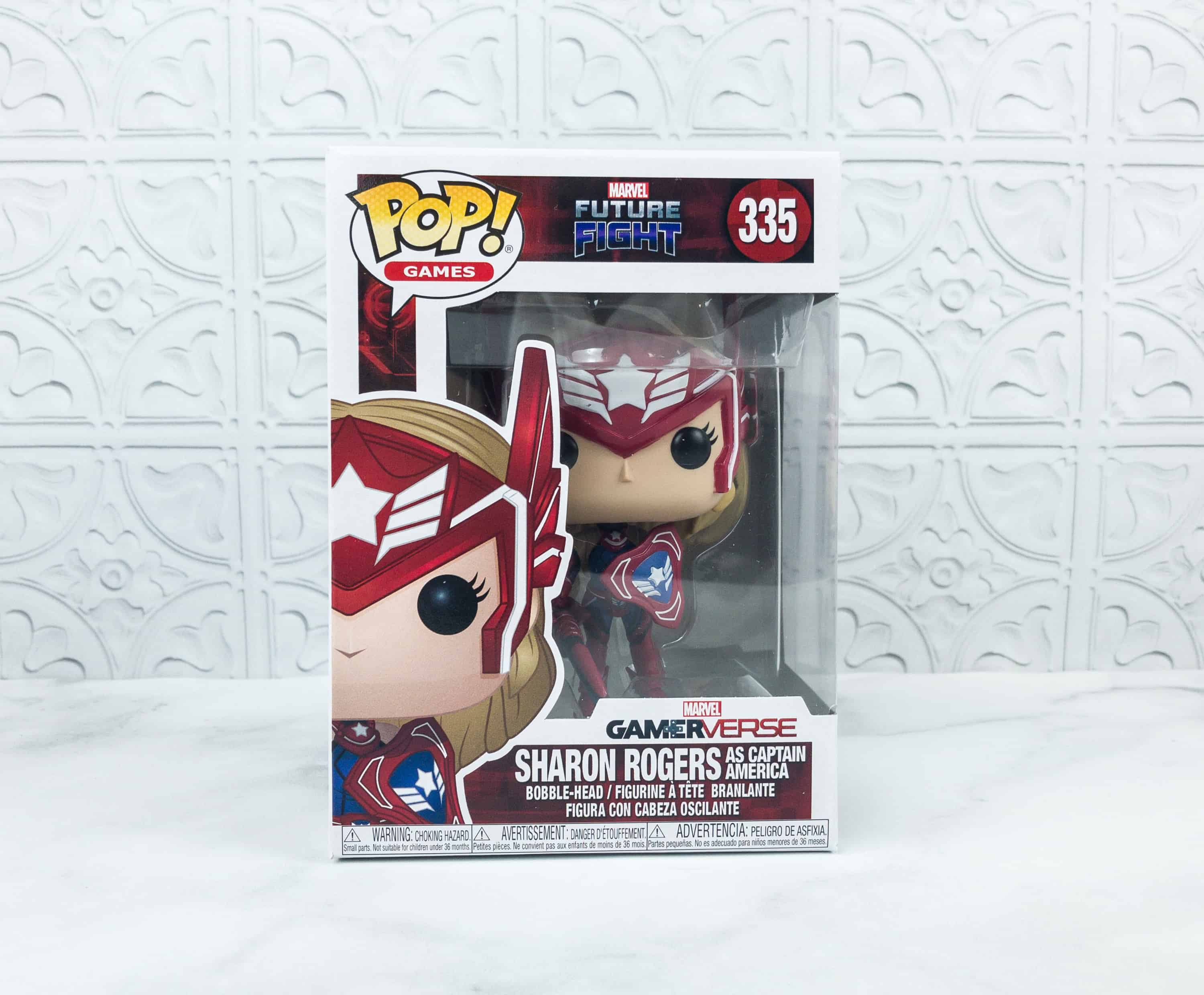 Pop! Games #335 Marvel Future Fight Sharon Rogers ($9.99) In an alternate-Universe, Steve Rogers aka Captain America, and agent Peggy Carter actually had a daughter, and it's Sharon!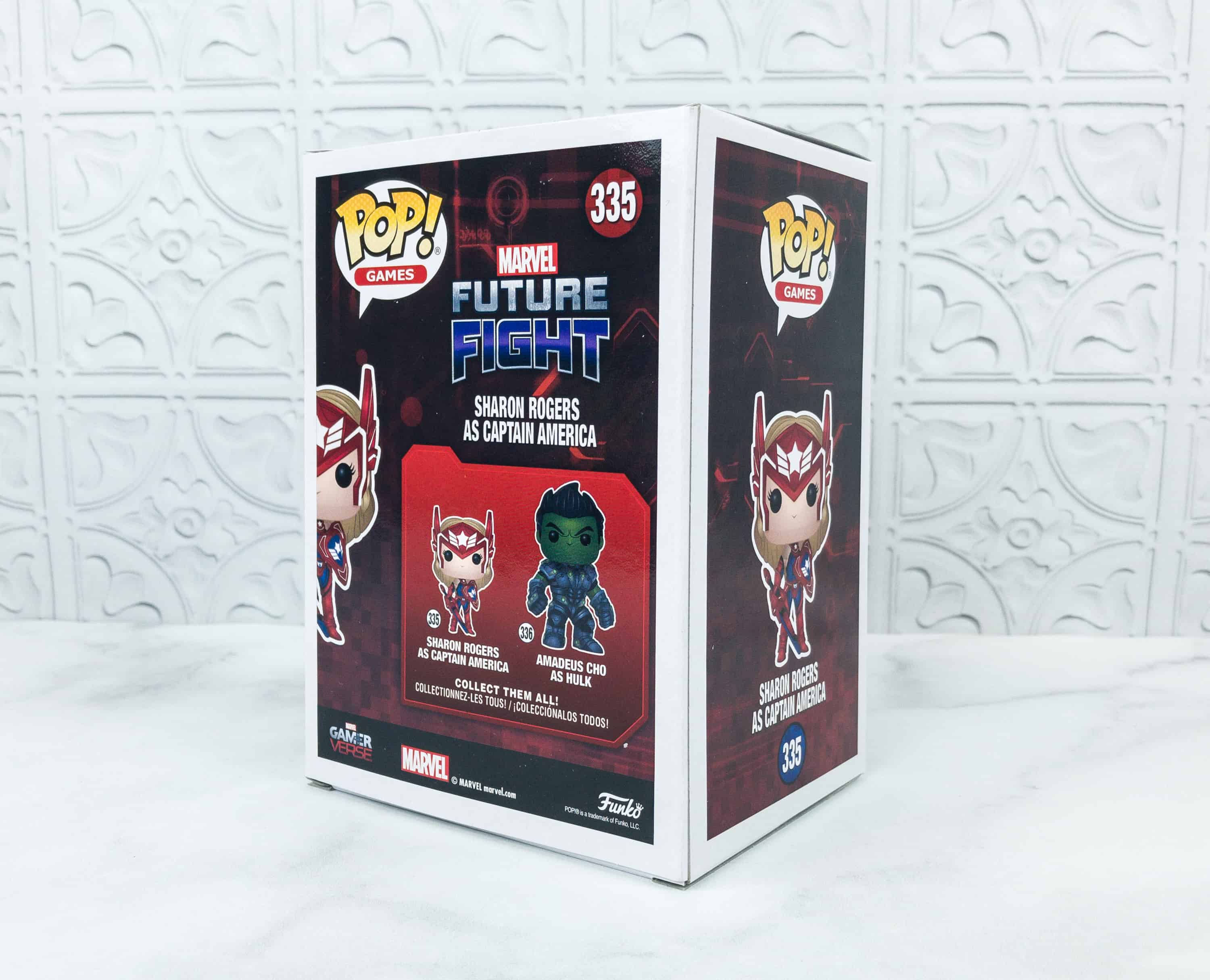 You can also get Amadeus Cho as Hulk from this Future Fight collection.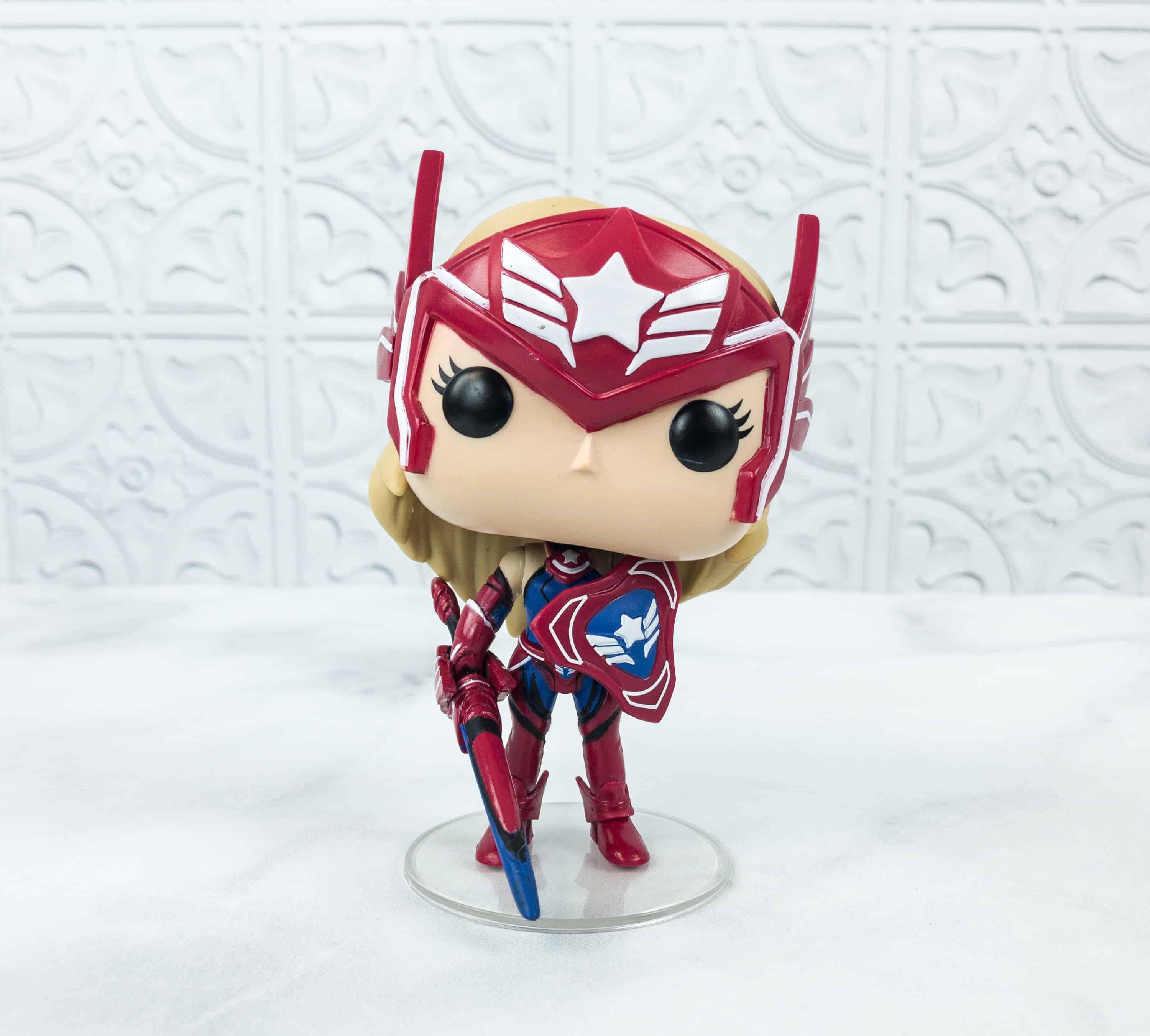 Like her parents, Sharon also wants to keep peace and justice, so she took on the role of Captain America after her father. She has a similar suit to her father while wielding the blaster lance and the energy absorbing shield.
The details are great, our heroine looks really stunning!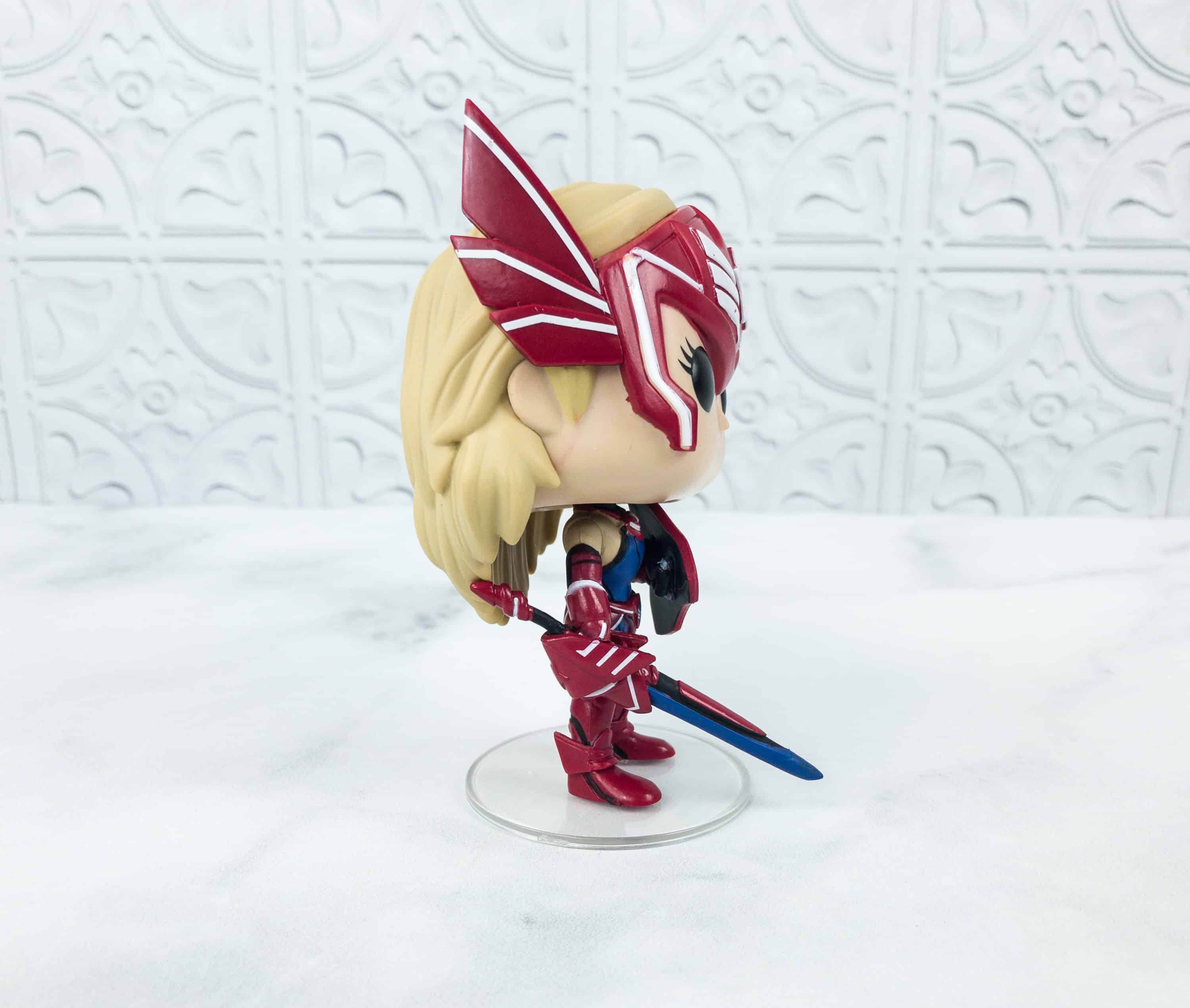 Sharon is also highly trained in martial arts and espionage, making her the best fit for the role.
Even the tiniest details are wonderfully captured in this striking POP!, you can even say the paint job is flawless! Love how the reds kinda shine on her!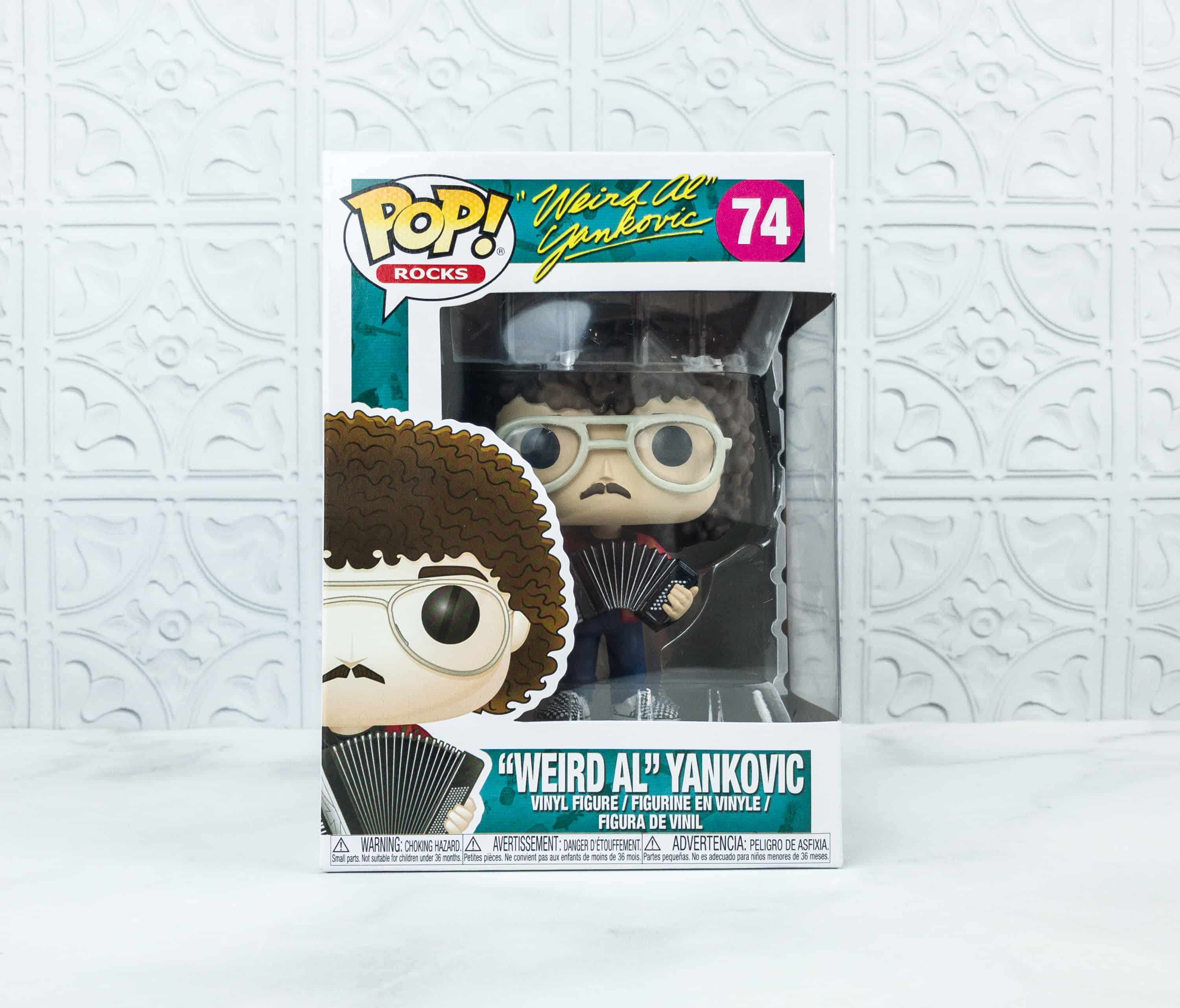 Pop! Rocks #74 Weird Al Yankovic ($9.99) Rocking it's way to our shelf is this POP! of the humorous singer/songwriter, Alfred Matthew, popularly known as Weird Al Yankovic!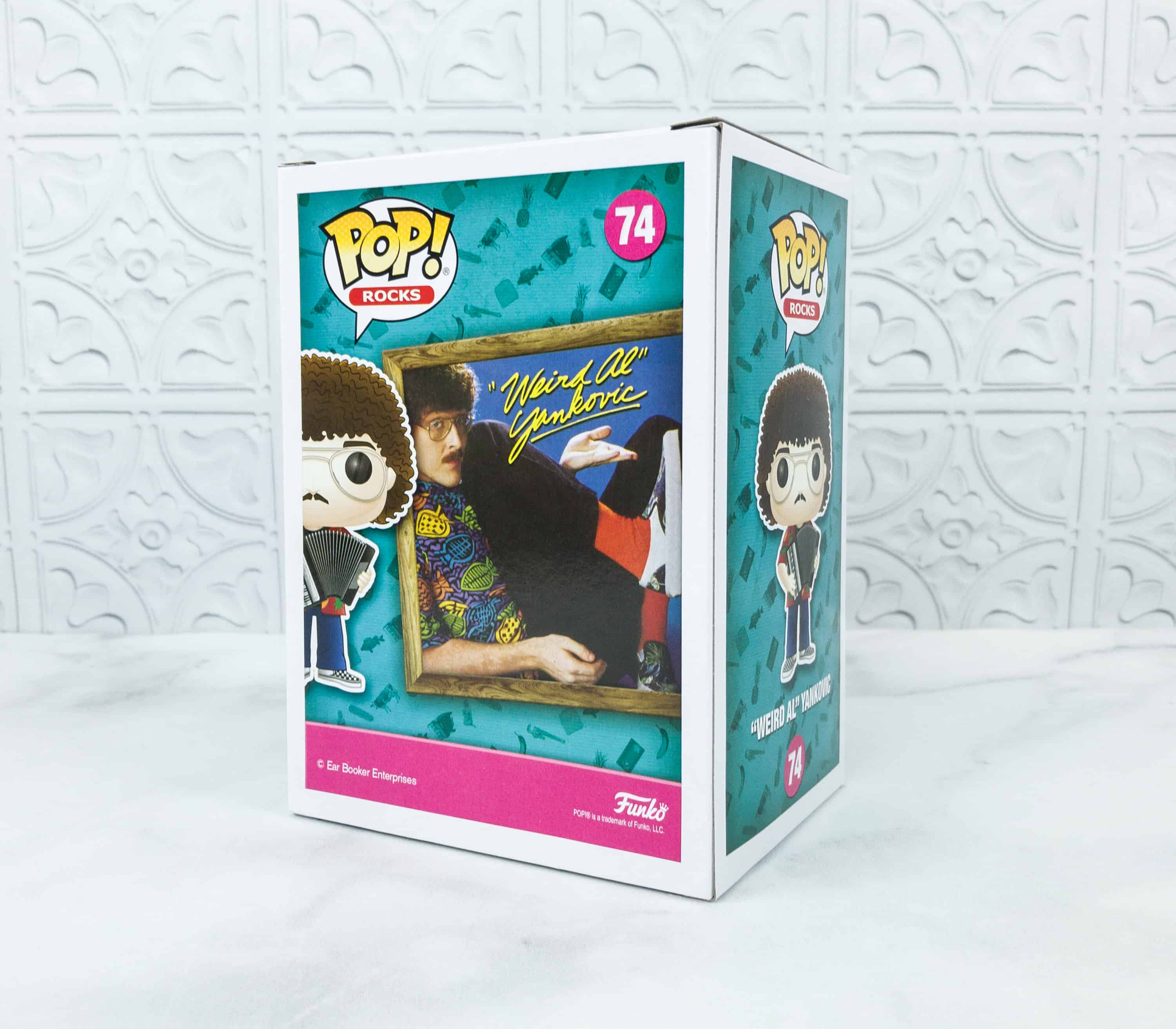 This POP! belongs to the POP! Rocks line of Funko featuring artists who play Rock music and definitely rocked the stage!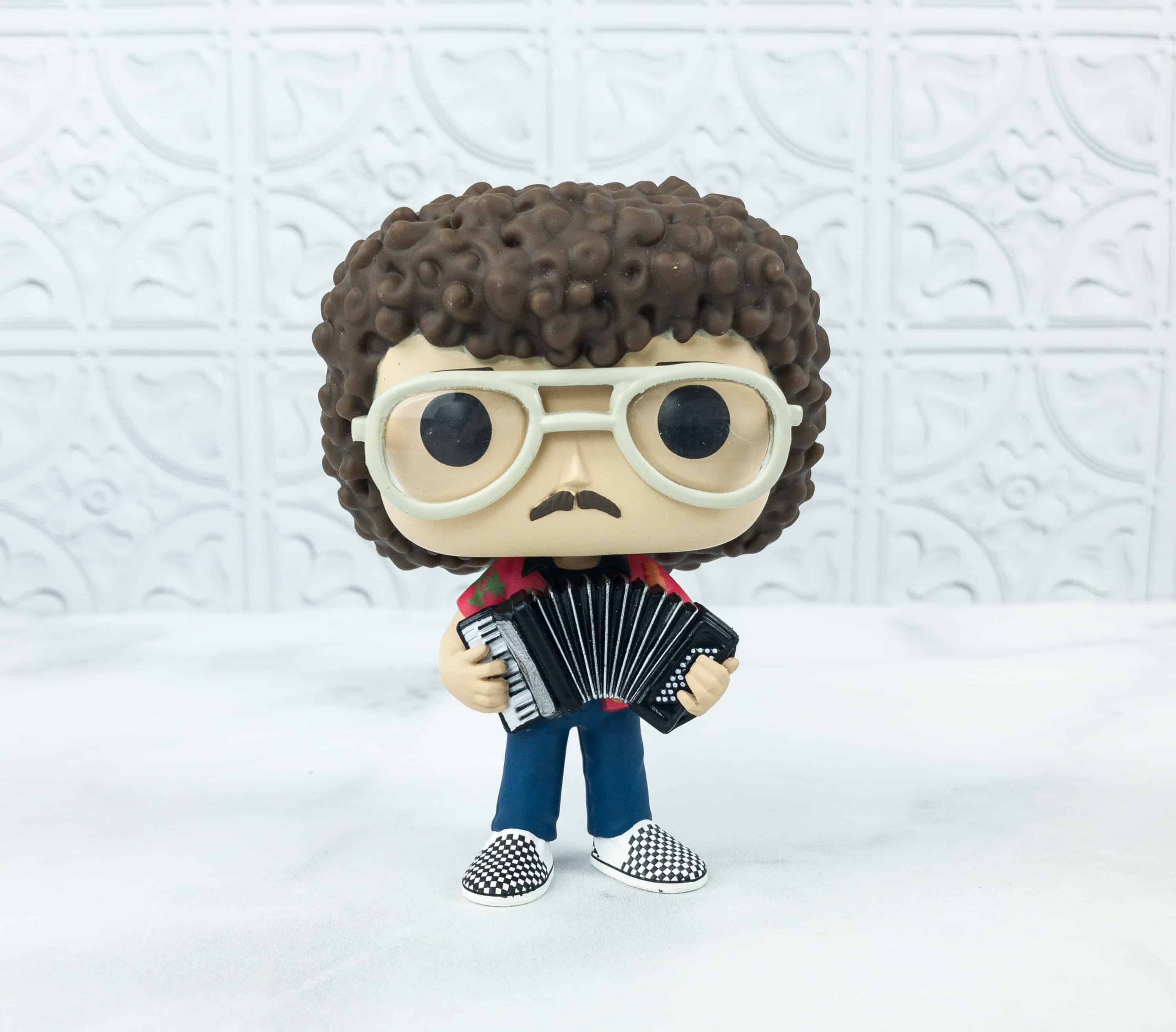 Aside from singing and writing songs, Weird Al Yankovic is also known as a satirist and an author.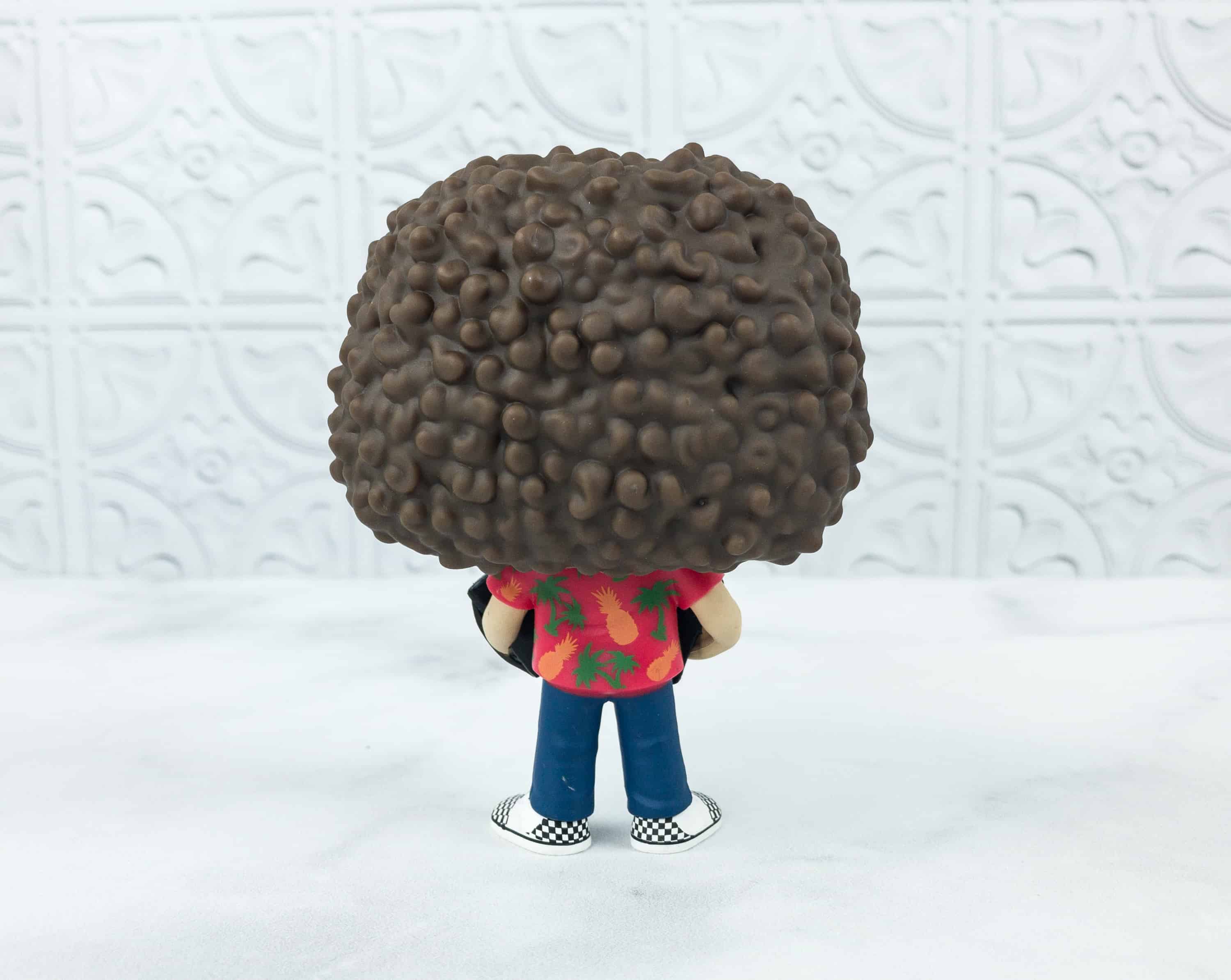 Look at his enormous curls that almost invaded the whole back of this figure!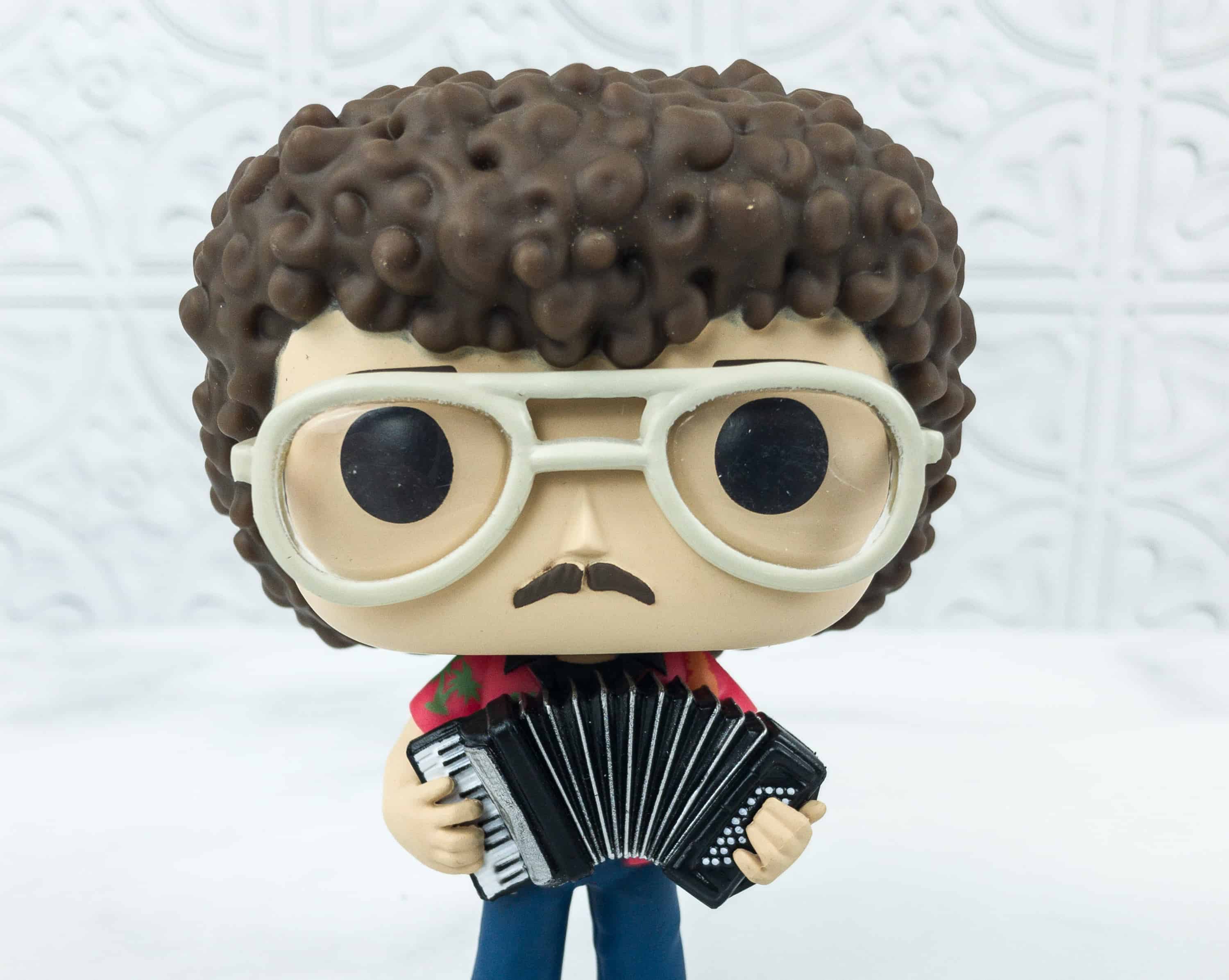 His pop features his fave instrument, the accordion. He can also play the keyboards and he also makes use of the theremin. Those big glasses and that retro style will certainly bring us back to memory lane, and the glorious years of dork rock. (I say dork rock being a fan, but it's not a genre for everyone!).
I am so happy to add another set of fantastic POP!s on my shelf!
I couldn't hide my excitement when this box arrived and I found out that the Daenerys figure on the throne was finally included!  It's the perfect centerpiece. The addition of Sharon Rogers and Al Yankovic is great too. I love having different genre POP!s and the addition of music-related ones is very much welcome! Also, there are no worries in getting dupes of the figures, I just have to update my tracker, and expect to get different ones on my next box!
Have you tried Pop In A Box?