Orglamix is a monthly vegan beauty and makeup subscription box. Every month you'll get vegan beauty products with a cute monthly theme! Some months are more skin care and body care focused, others have a good dose of Orglamix mineral makeup. Orglamix has recently added the Eyeshow Edit box for $21.95 a month with 3 shades of highly pigmented mineral shadows.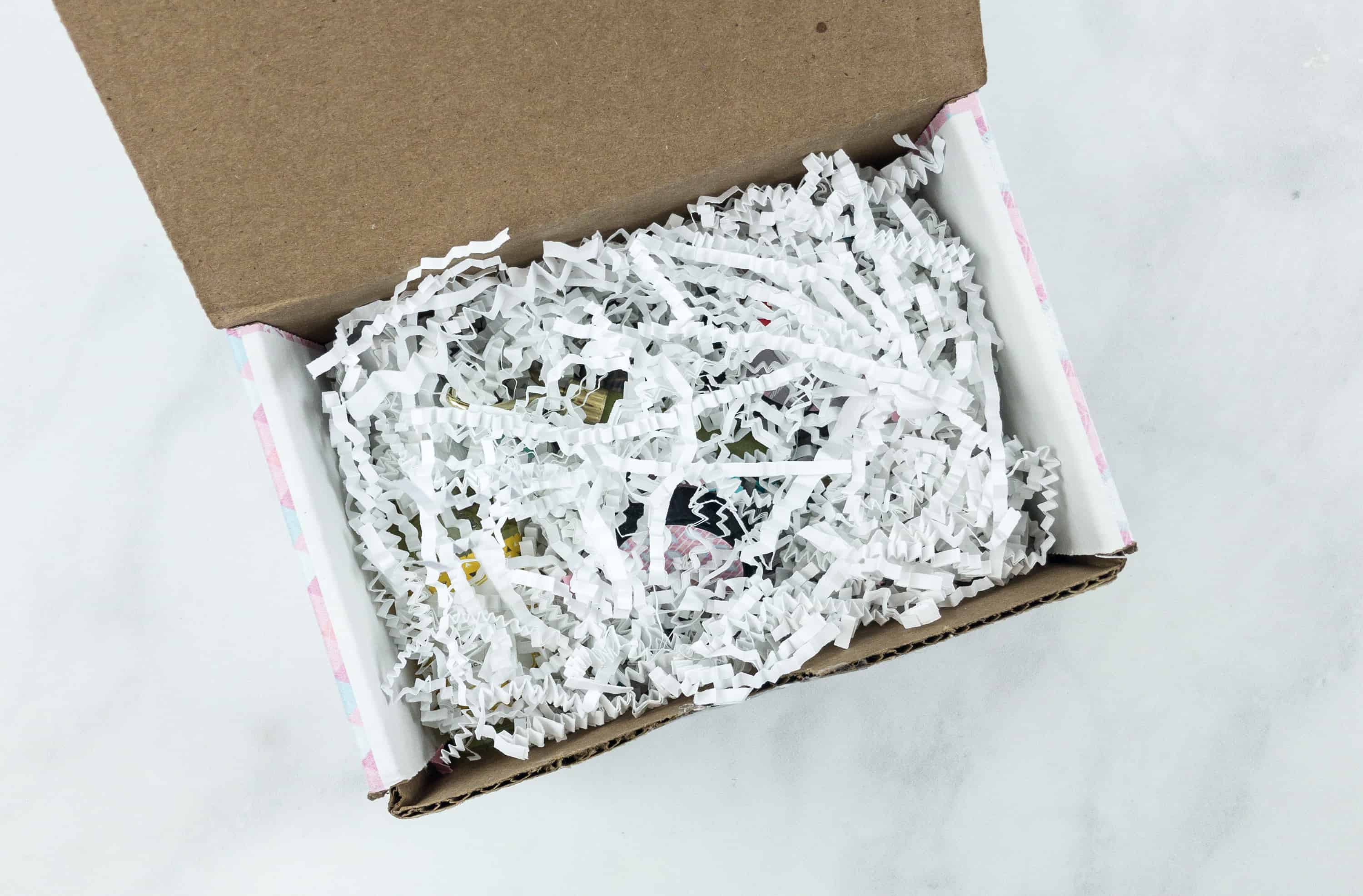 DEAL: Save $5 on your first month with coupon code CRATEJOY.
All the items for this month's box are neatly packed and filled with squigglies to prevent them from moving around.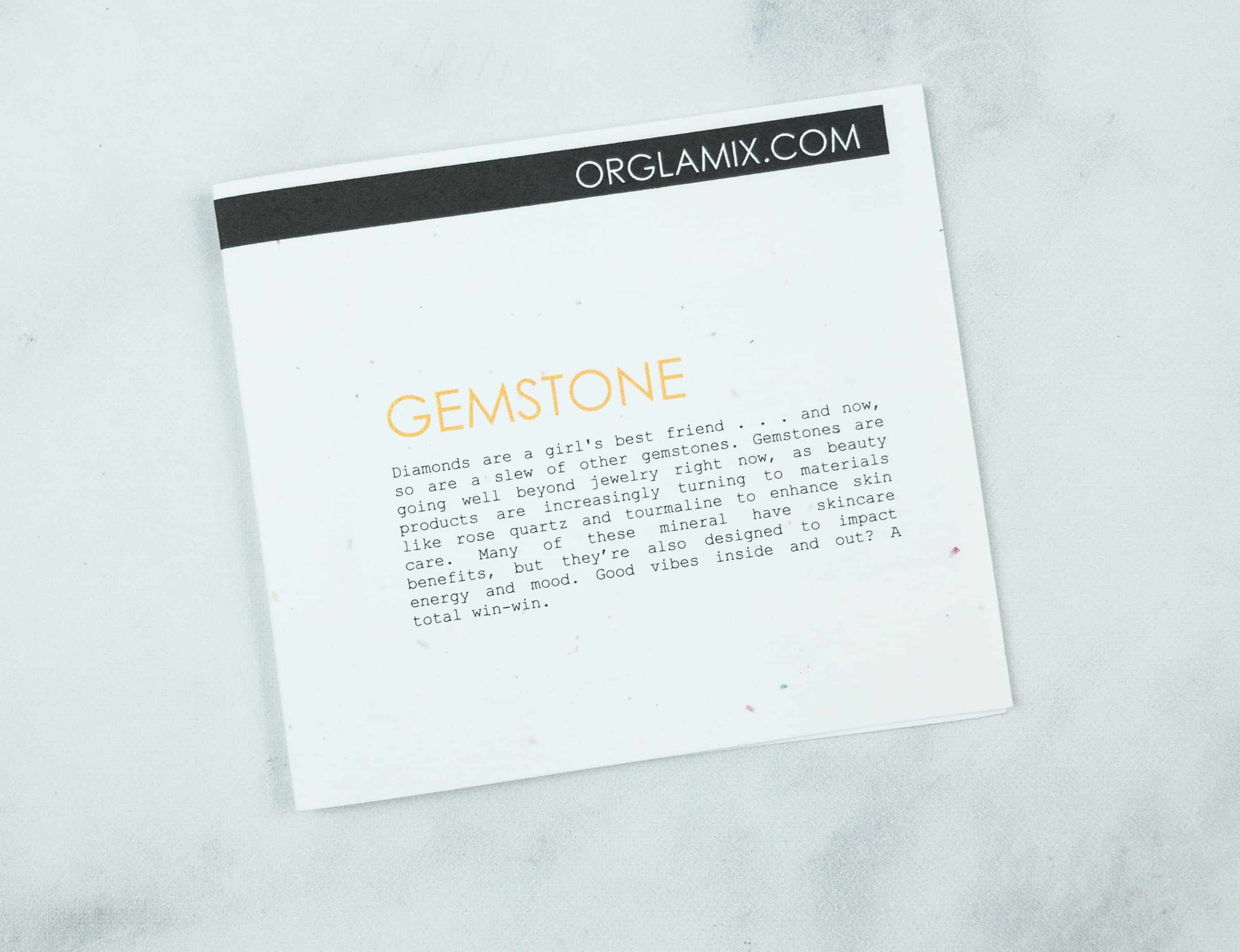 The August theme is GEMSTONE.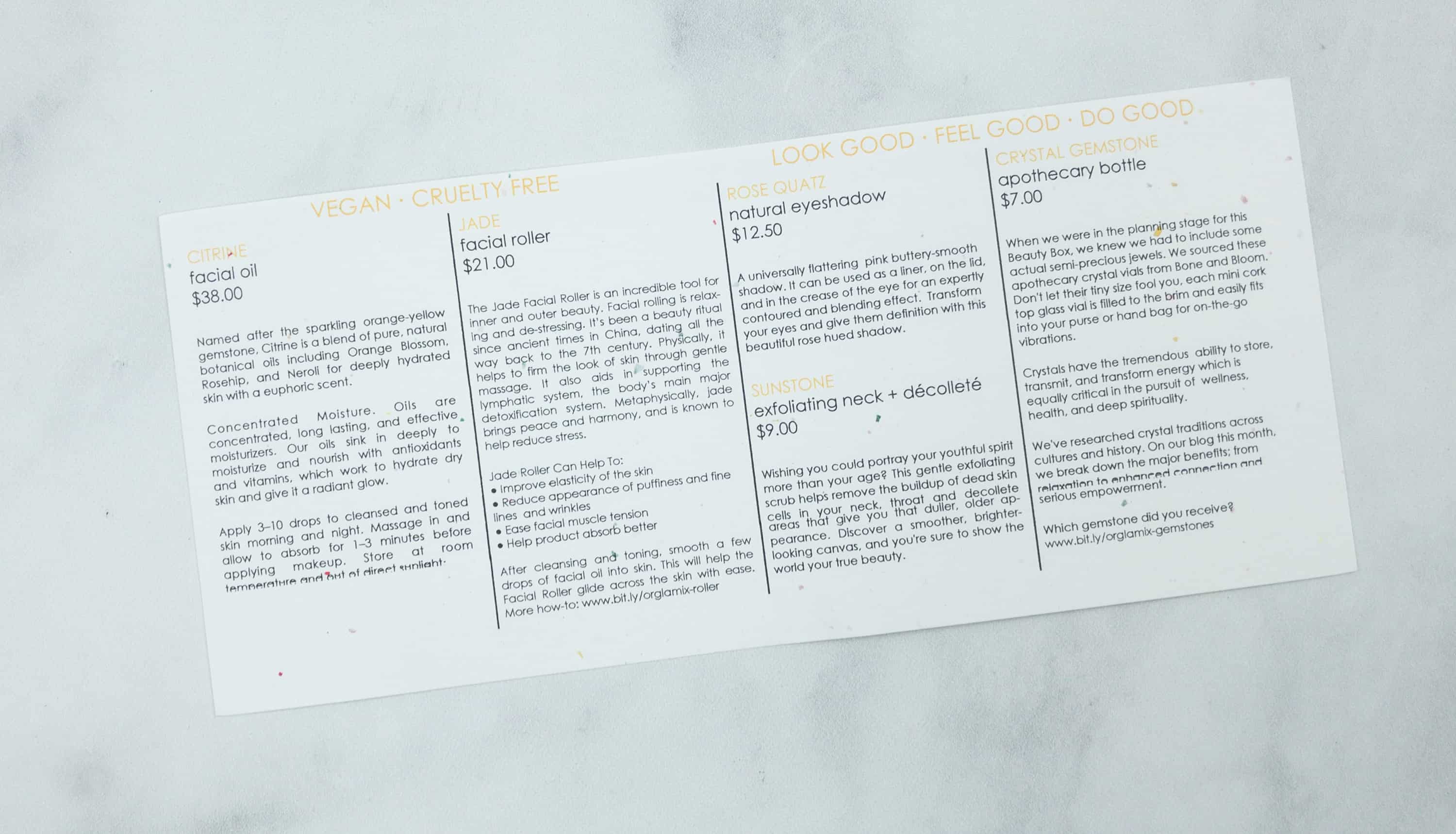 The information card has details on every item plus useful tips.
Everything in the August 2018 Box!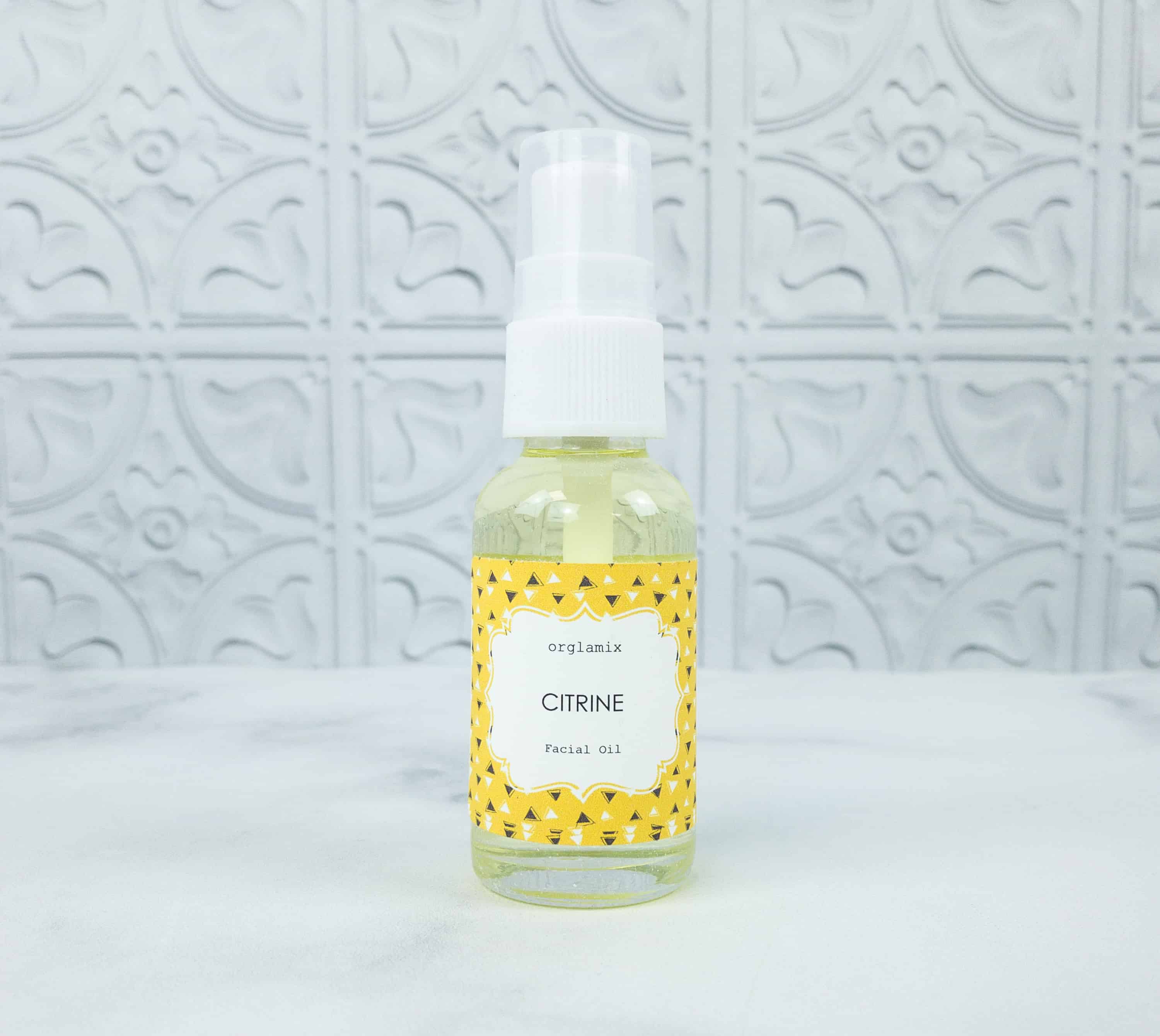 Orglamix Citrine Facial Oil ($38) It's a concentrated mixture of natural botanical oils including rosehip, neroli and orange blossom for a deeply hydrated skin. Because it's an oil, it has a long-lasting effect with its fresh scent that moisturizes and nourishes deeply into skin filled with antioxidants and vitamins that gives a radiance from within. To use, just apply 3 to 10 drops on a clean and toned face and allow it to be absorbed by skin before applying makeup over it.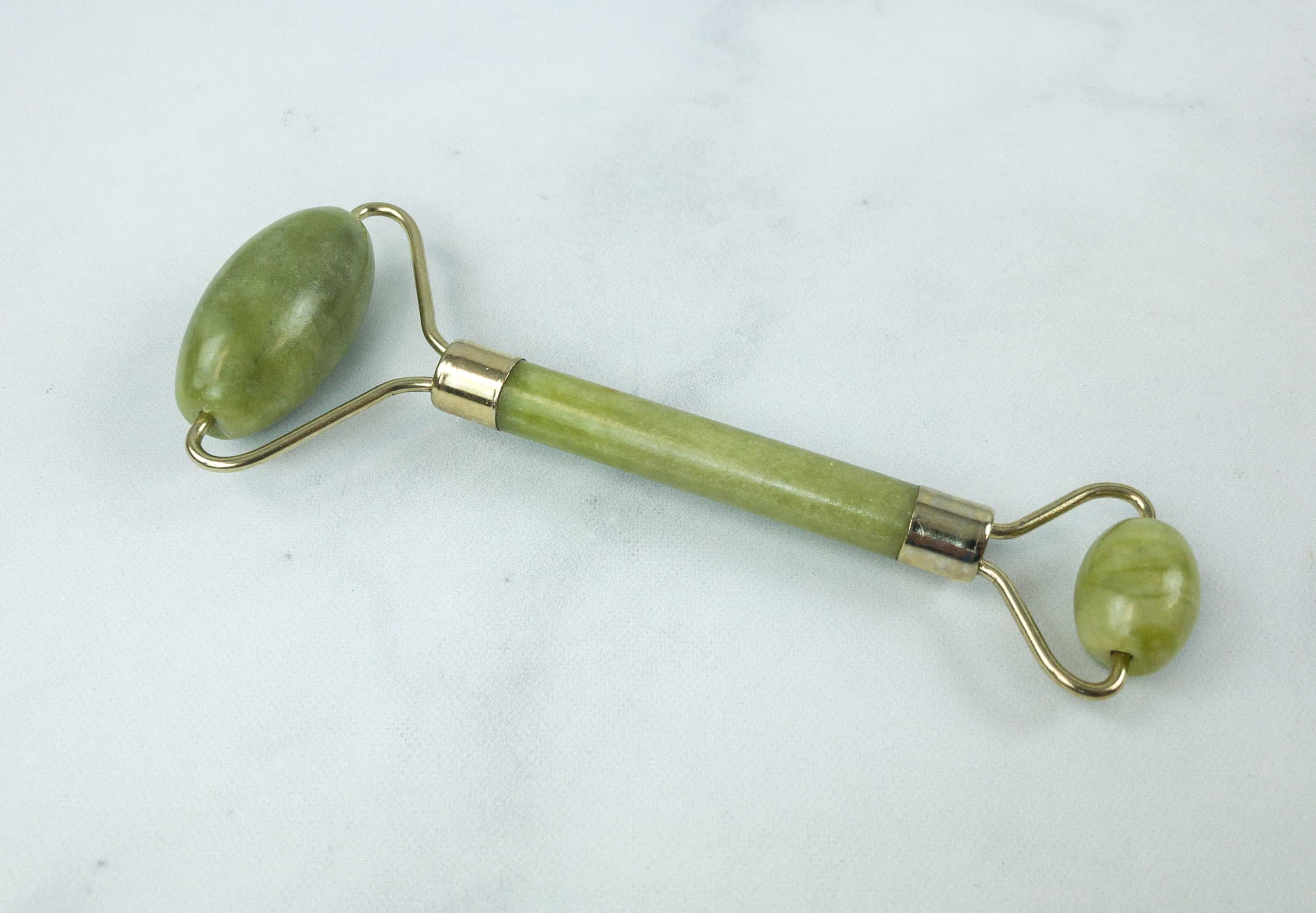 Jade Facial Roller ($21) They brought back this ancient beauty ritual and made it trendy. It is used to relax and de-stress the skin. After applying facial oil to the skin, you just glide and roll this across the skin with ease in an upward motion to promote absorption, ease facial muscle tension, improve elasticity and reduce puffiness, fine lines, and wrinkles. Have you tried this technique??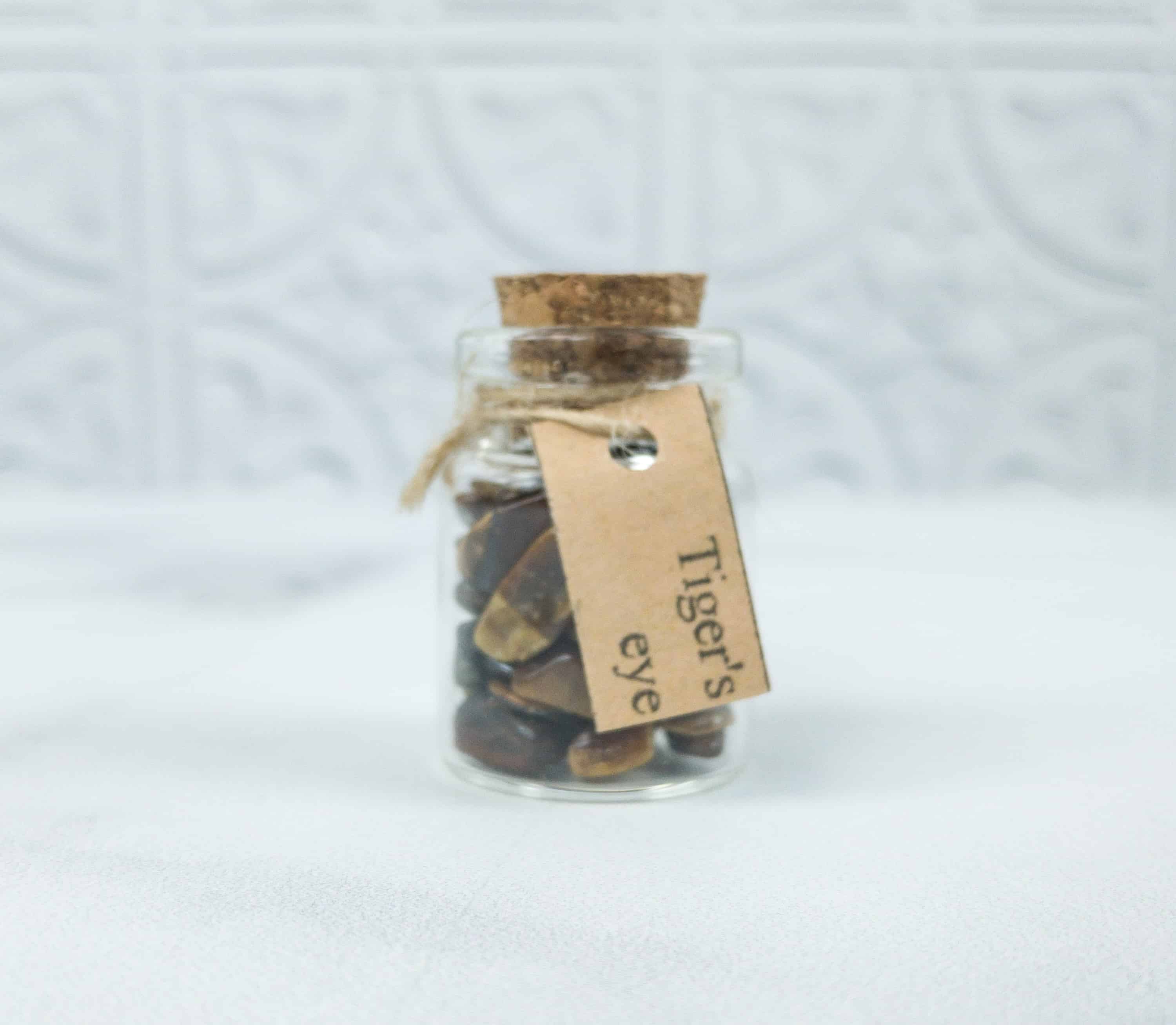 Crystal Gemstone Apothecary Bottle ($7) This little bottle contains real crystal gemstones that are sourced from bone and bloom. In the pursuit of spirituality, wellness, and health, crystals can be used to store, transmit and transform energy.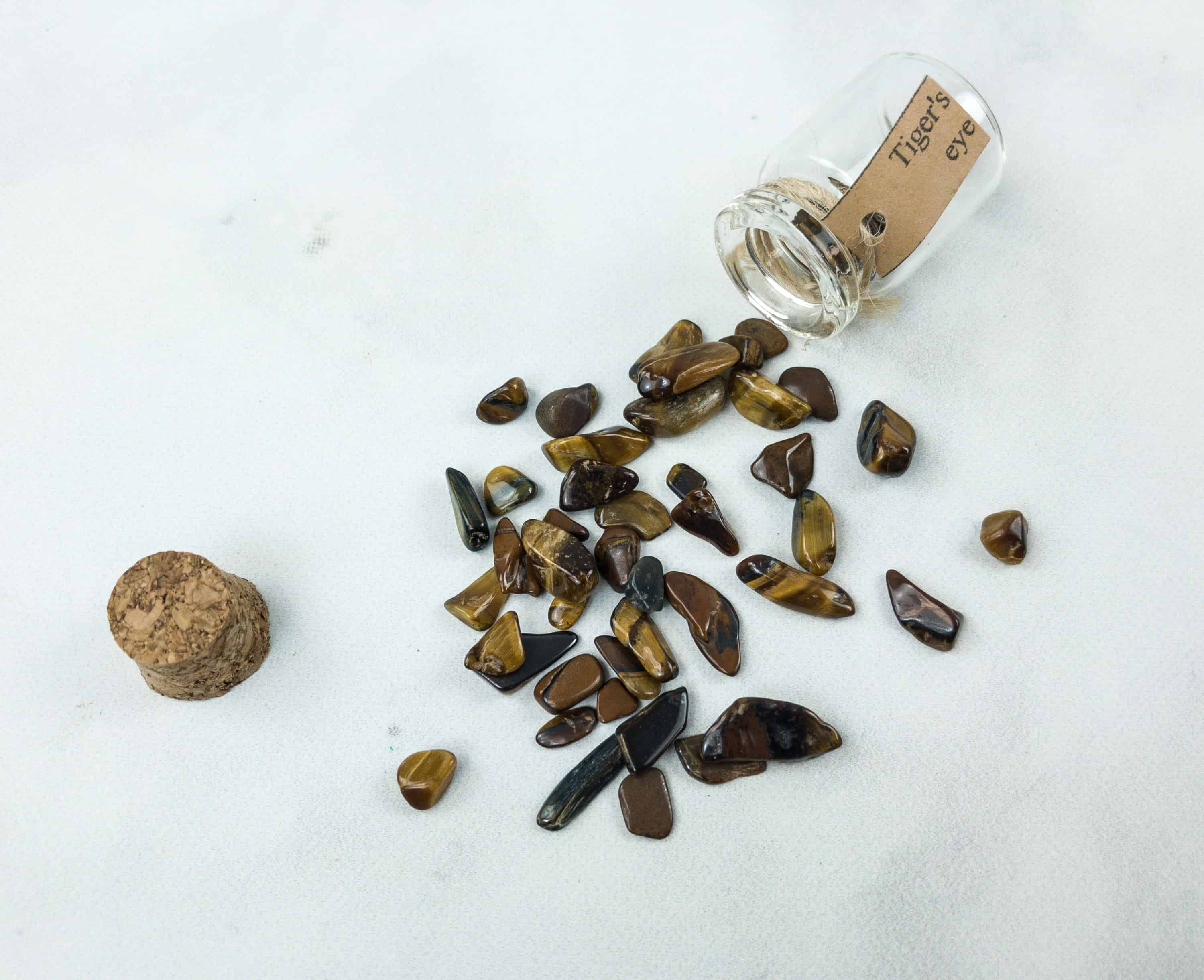 They may be little pieces but it filled the bottle to the brim. You can keep it in your purse or handbag to bring anywhere with you to attract good vibrations if you're into crystals. Not my thing and we'll probably use them for craft items!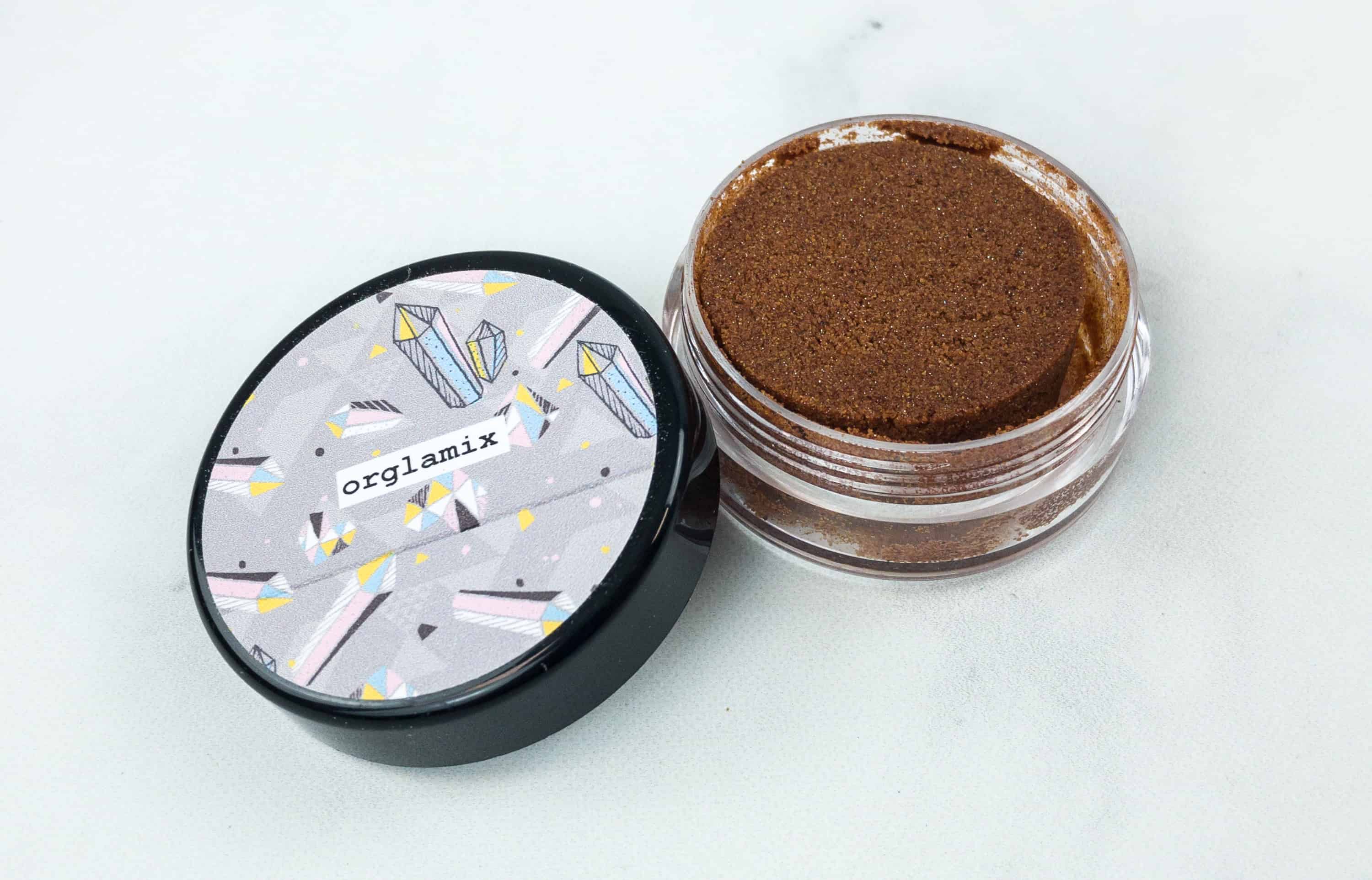 Orglamix Sunstone Exfoliating Neck & Decollete ($9) It's an exfoliating scrub that deeply removes dirt and buildup of dead skin cells especially on duller areas like the neck and throat.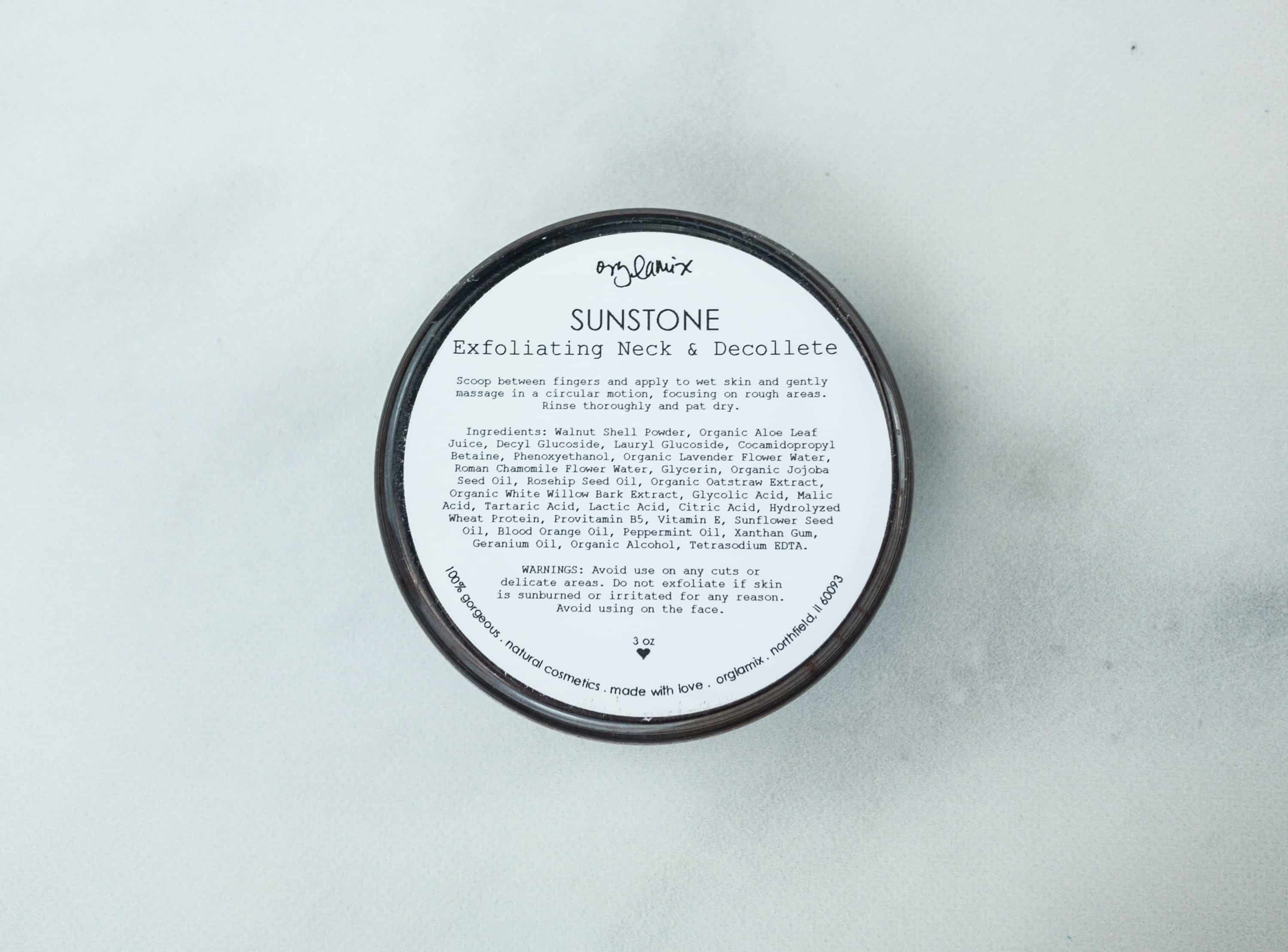 It's gentle on the skin and leaves it looking younger and smoother. Perfect post-summer skin treatment!
Orglamix Rose Quartz Natural Eyeshadow ($12.50) This month's featured eyeshadow is a subtle pink hue. It's buttery smooth and really feminine.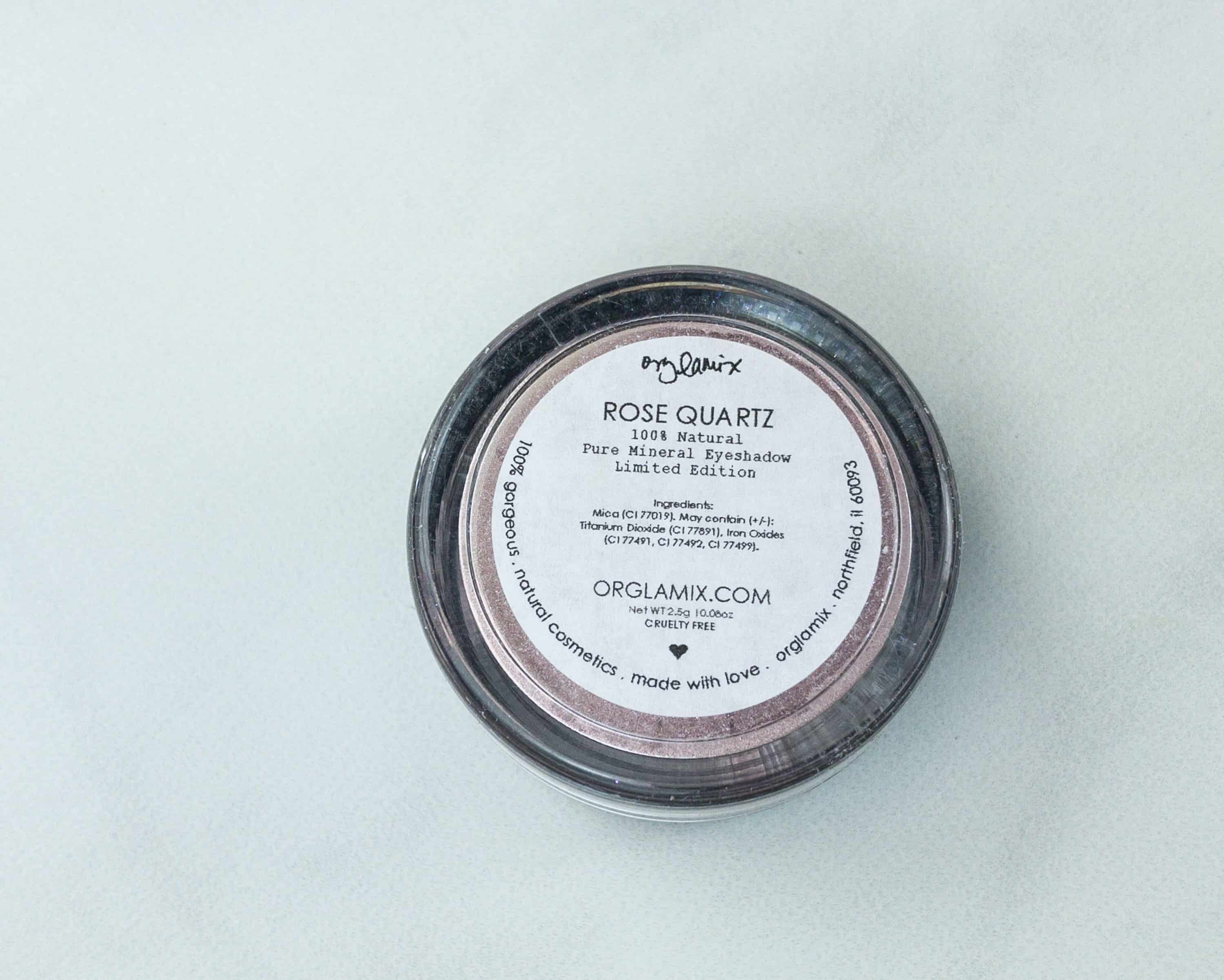 It is versatile as it can be used as a liner, on the lids, or as a transition shade on the crease of the eye. The eyeshadow is also easily blendable and buildable.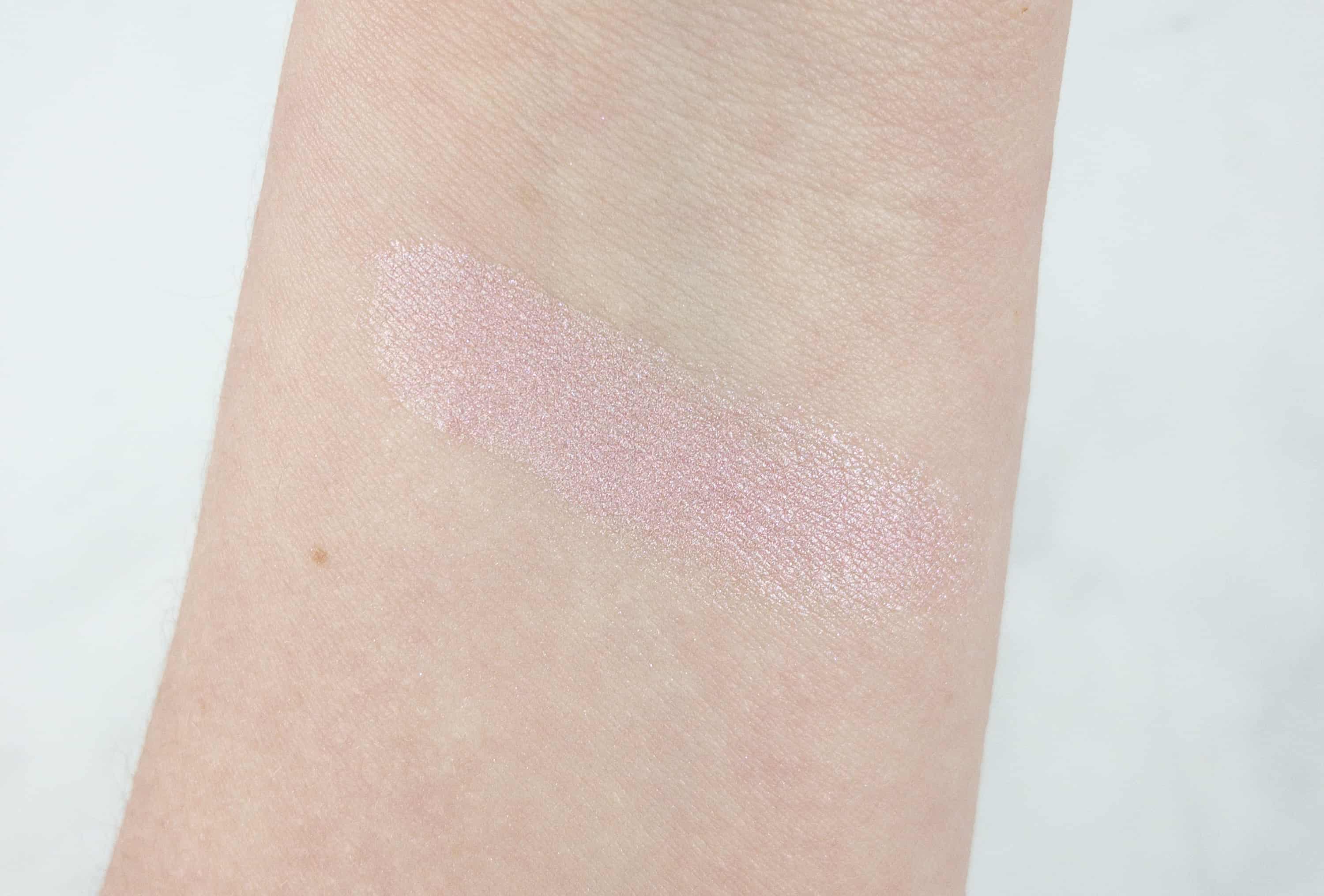 It does have a subtle shimmer when applied.
The box's aim this month is to spread the good vibes by sharing us the healthy effects of minerals in the form of beauty tools, makeup, or skin care. I love that they sent us a facial oil paired with a jade roller that we can use after applying the oil. We also have the little magical-looking polished gemstones. The creamy eyeshadow offers a subtle radiance and bloom to the eyes and I can always use the exfoliating scrub for my pamper days. Overall, this box is a win! I got almost $88 worth of goodies and it was a cute theme!
What do you think of this month's Orglamix?