Norsebox is a quarterly subscription box that brings handpicked Scandinavian-influenced household wares made by known designers. Norsebox recently raised their prices and this subscription now costs $71 per quarter + $15 shipping US ($32 to Canada and $60 to the UK), and each box follows a seasonal theme with the idea that the "boxes will progress around the home to give each room a fresh, Scandinavian update." You'll get 1-5 lifestyle and home goods that are valued at $85-100.
Expect nice and beautiful decors and lifestyle products from Scandinavia.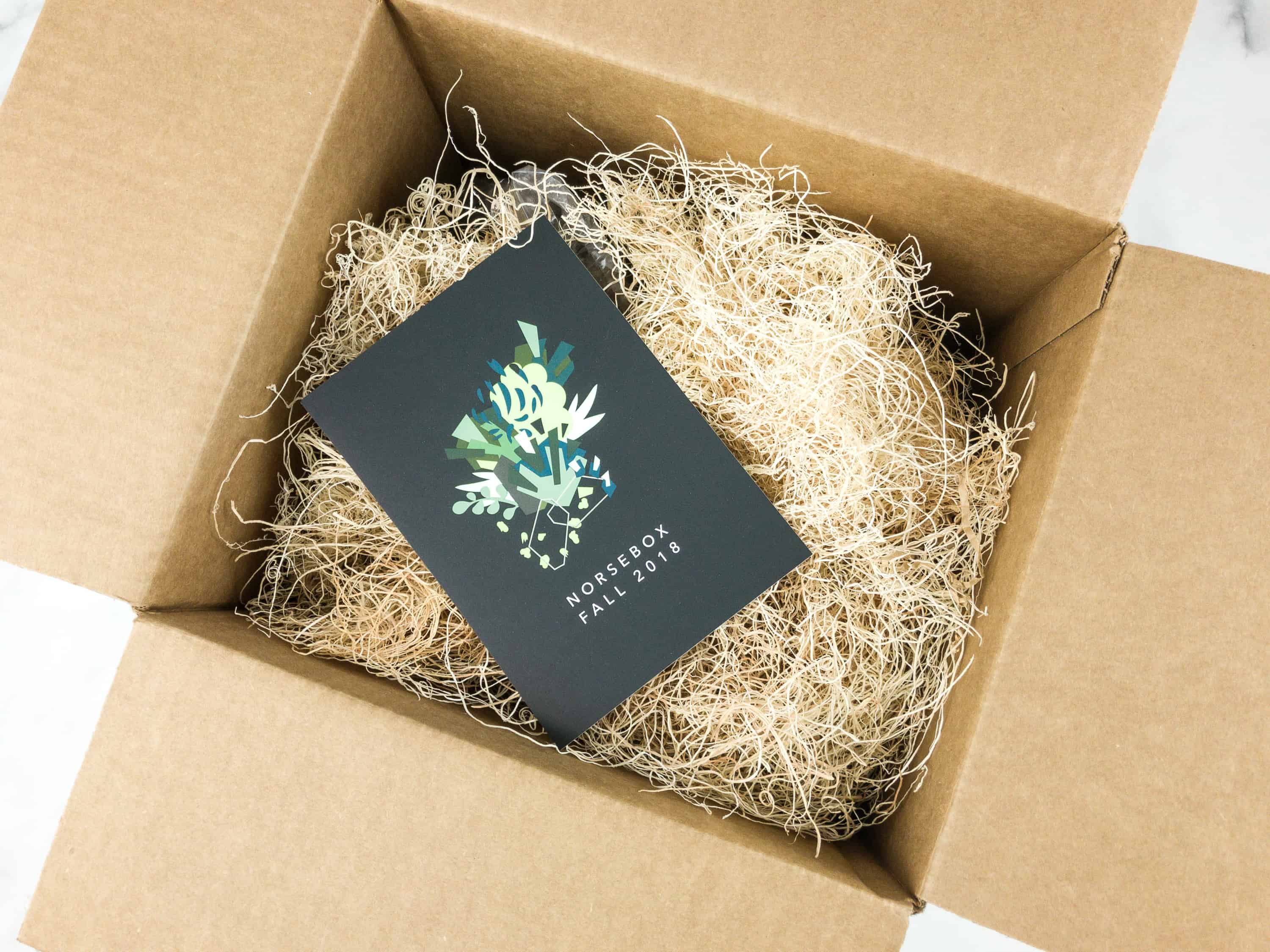 A beautiful card will welcome you upon opening the box.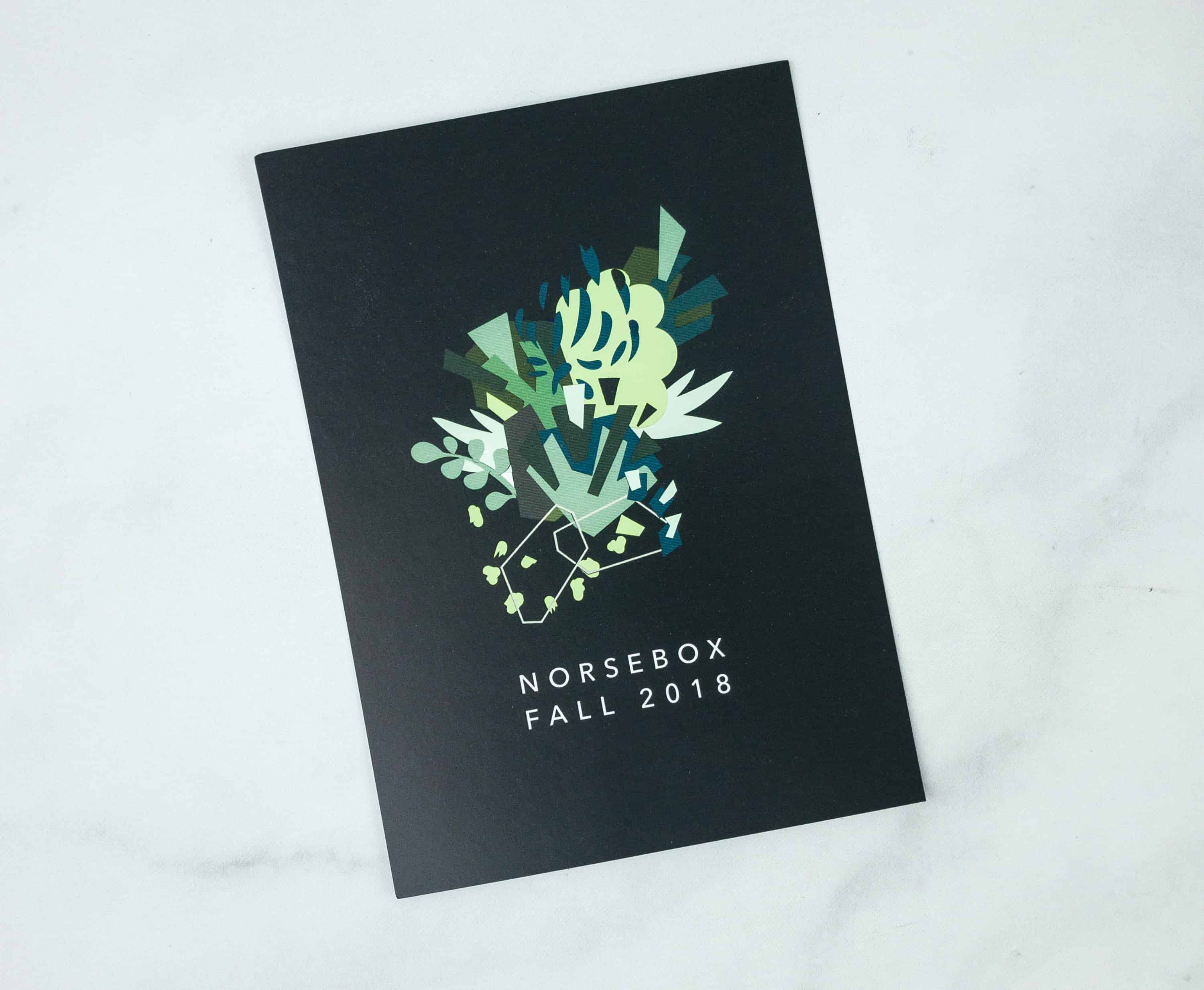 The card has a nice illustration of blooms!
At the back of the card is a brief introduction to the brand, plus the item list.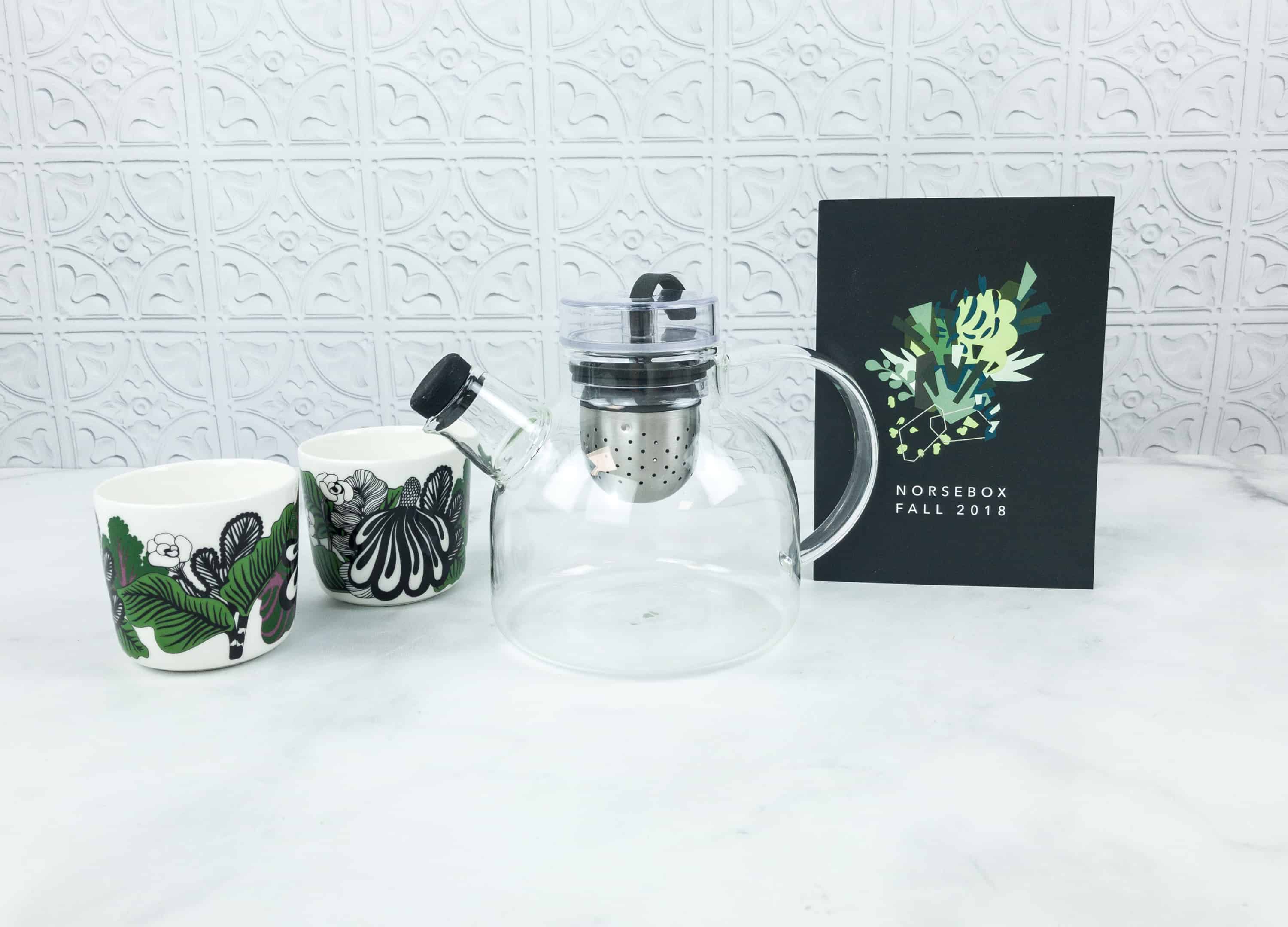 Everything in my Fall 2018 Norsebox!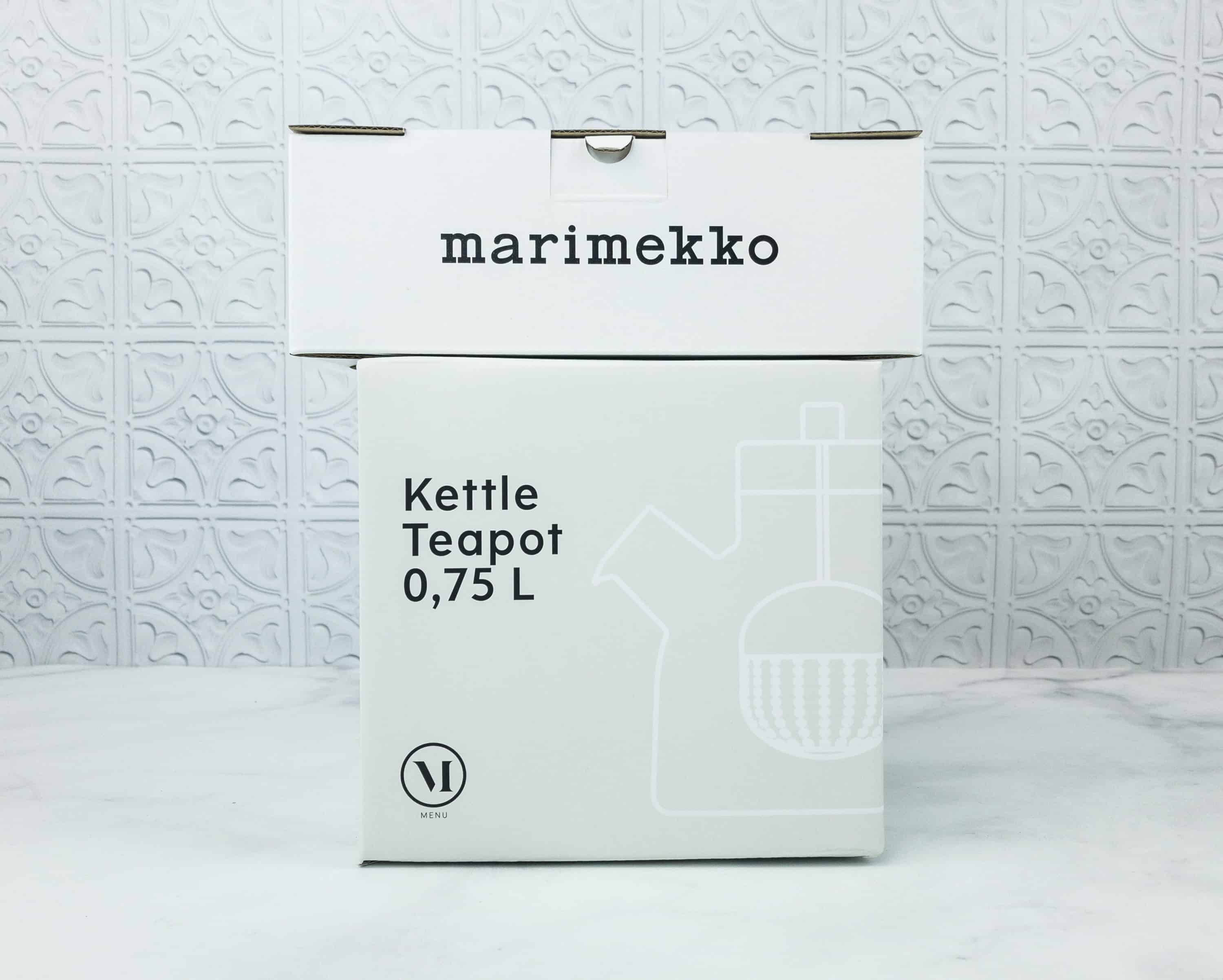 These are the boxes of Marimekko mugs and kettle teapot.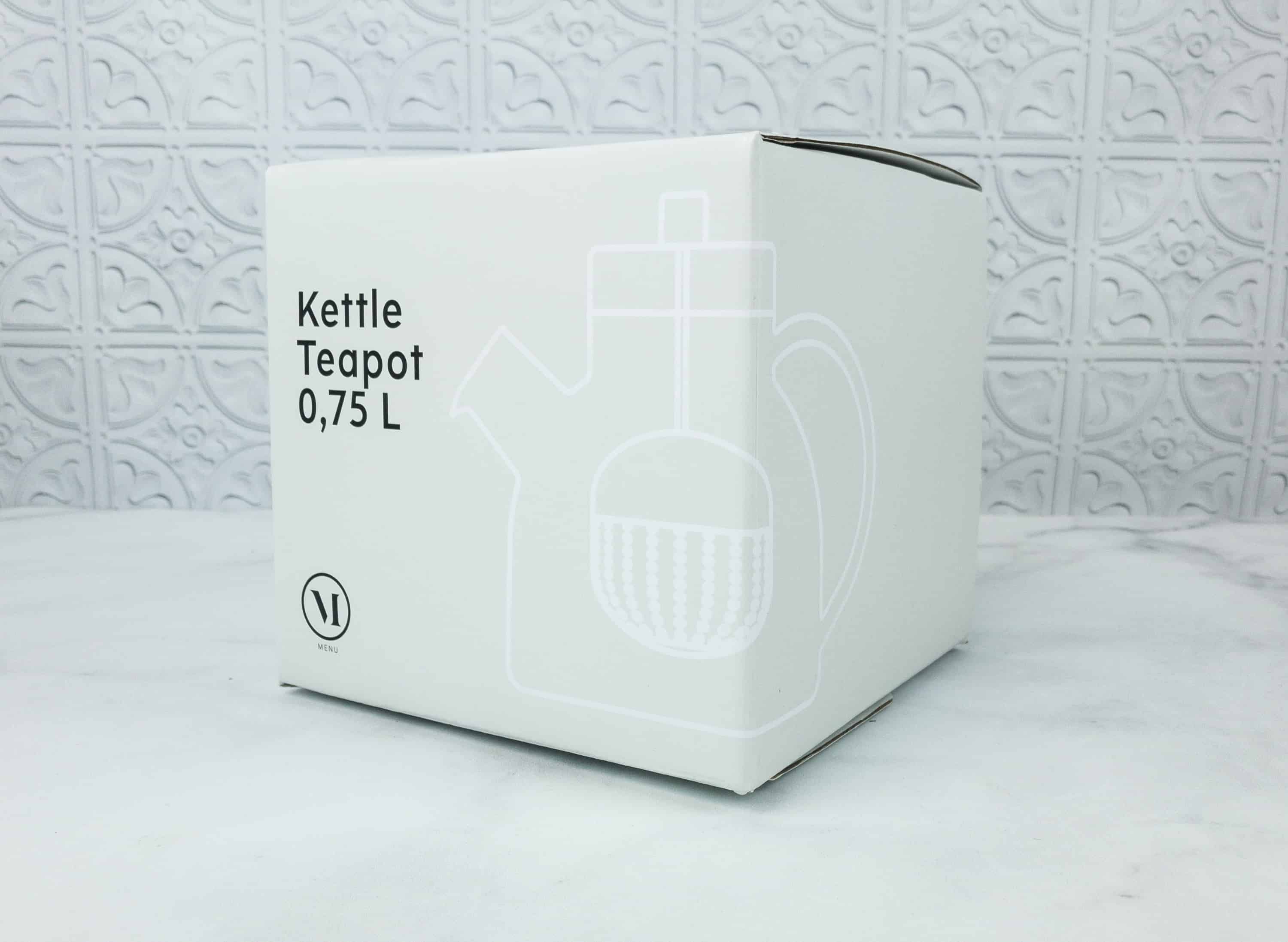 Norm Architects Kettle Teapot ($59.95) Tea lovers are rejoicing! This is the perfect set to use for bonding over some hot tea.
You can fill in two cups of tea with this teapot. So the two Marimekko cups in this box form a perfect trio.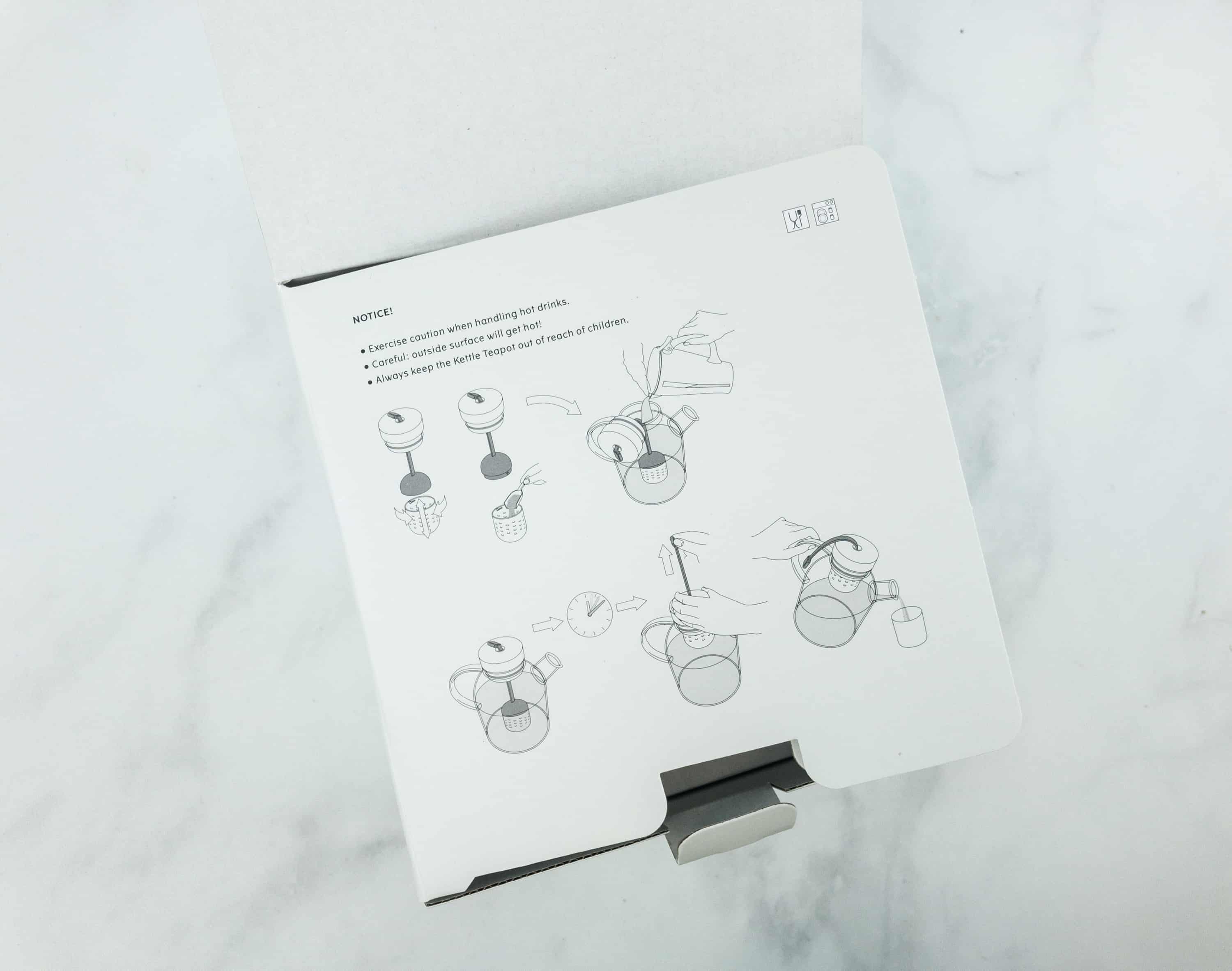 There's an illustration of instructions on the first flap of the box.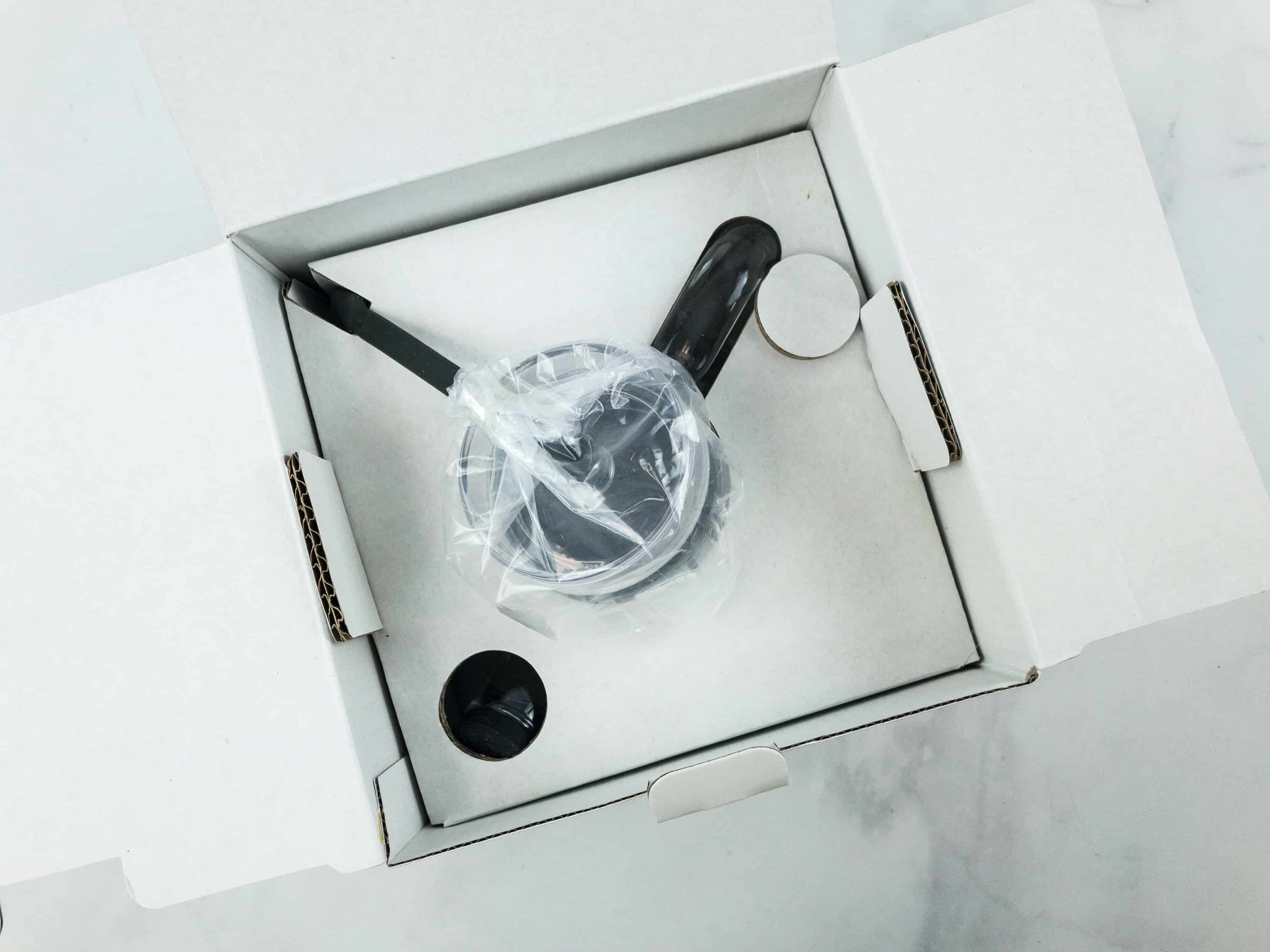 Everything is packaged carefully based on the tea pot's shape.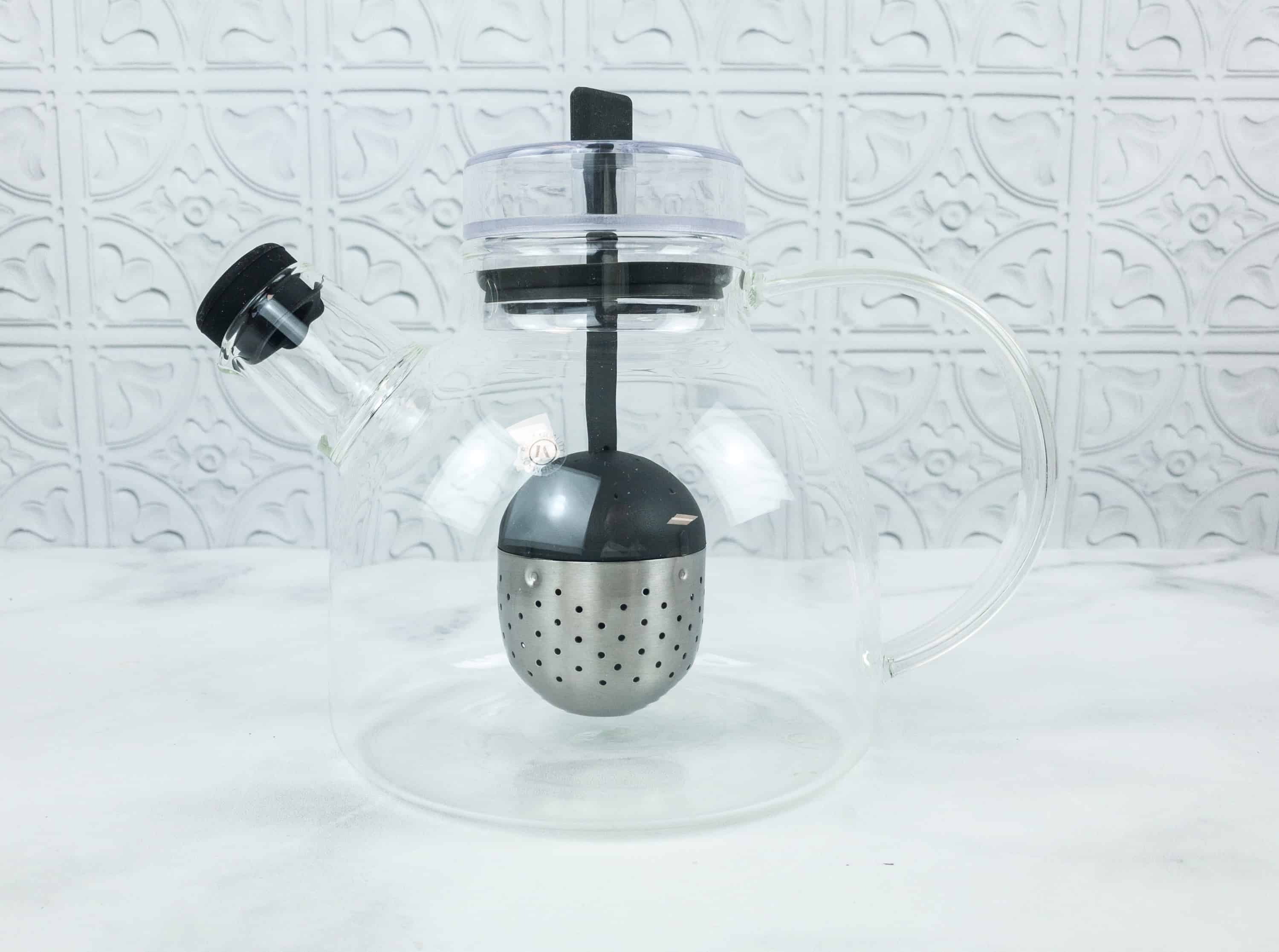 This is the modern Scandinavian take to the traditional cast iron teapots. It makes your senses have a feast as it makes the tea visually appealing, while you get to enjoy the taste of it and smell its aroma.
The tea egg is placed in the middle with small holes that serves as a strainer. You can put the tea leaves there or tea bag and immerse it in hot water. If you think the flavor is enough and you want to serve it you can raise the egg by pulling up the silicone string.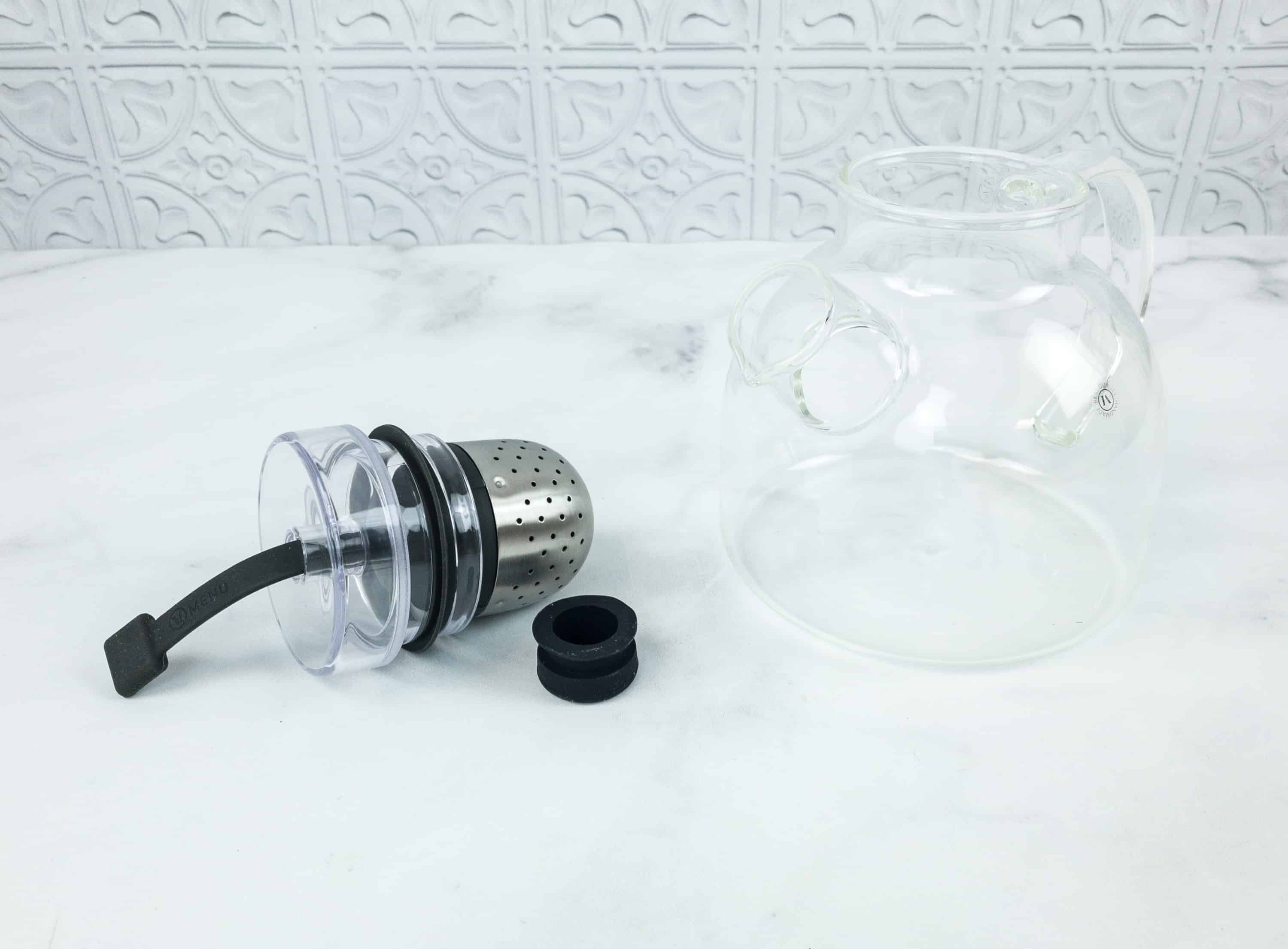 These are the main pieces of the teapot. It is in a heat-resistant smooth transparent glass with stainless steel, plastic, and silicone.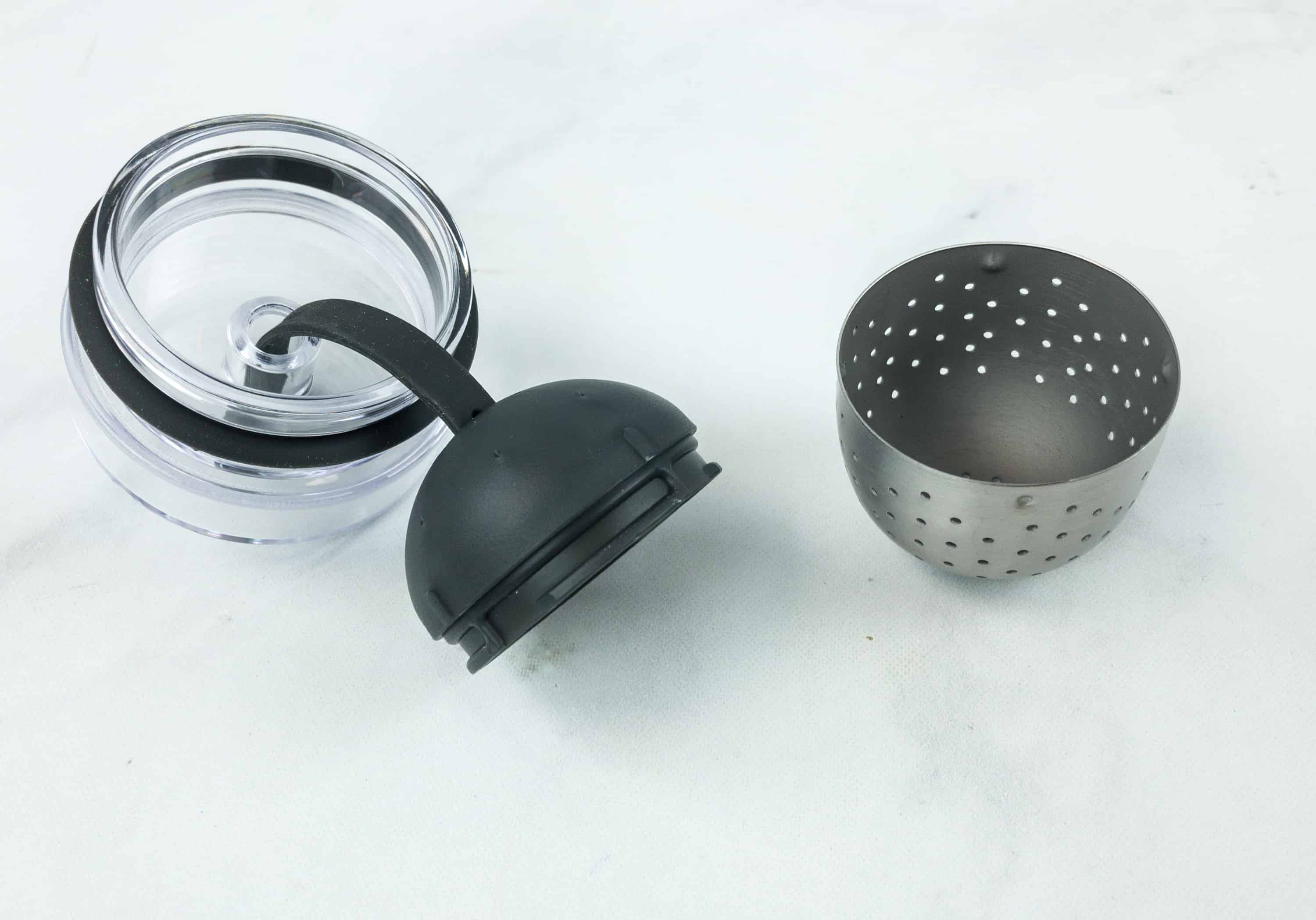 You can twist the strainer of the tea egg to attach to the silicone string. You can see and feel that it is made with high-quality standard and durable materials. I'm not a tea drinker, but my husband is duly excited by this pot – both he and our daughter make tea.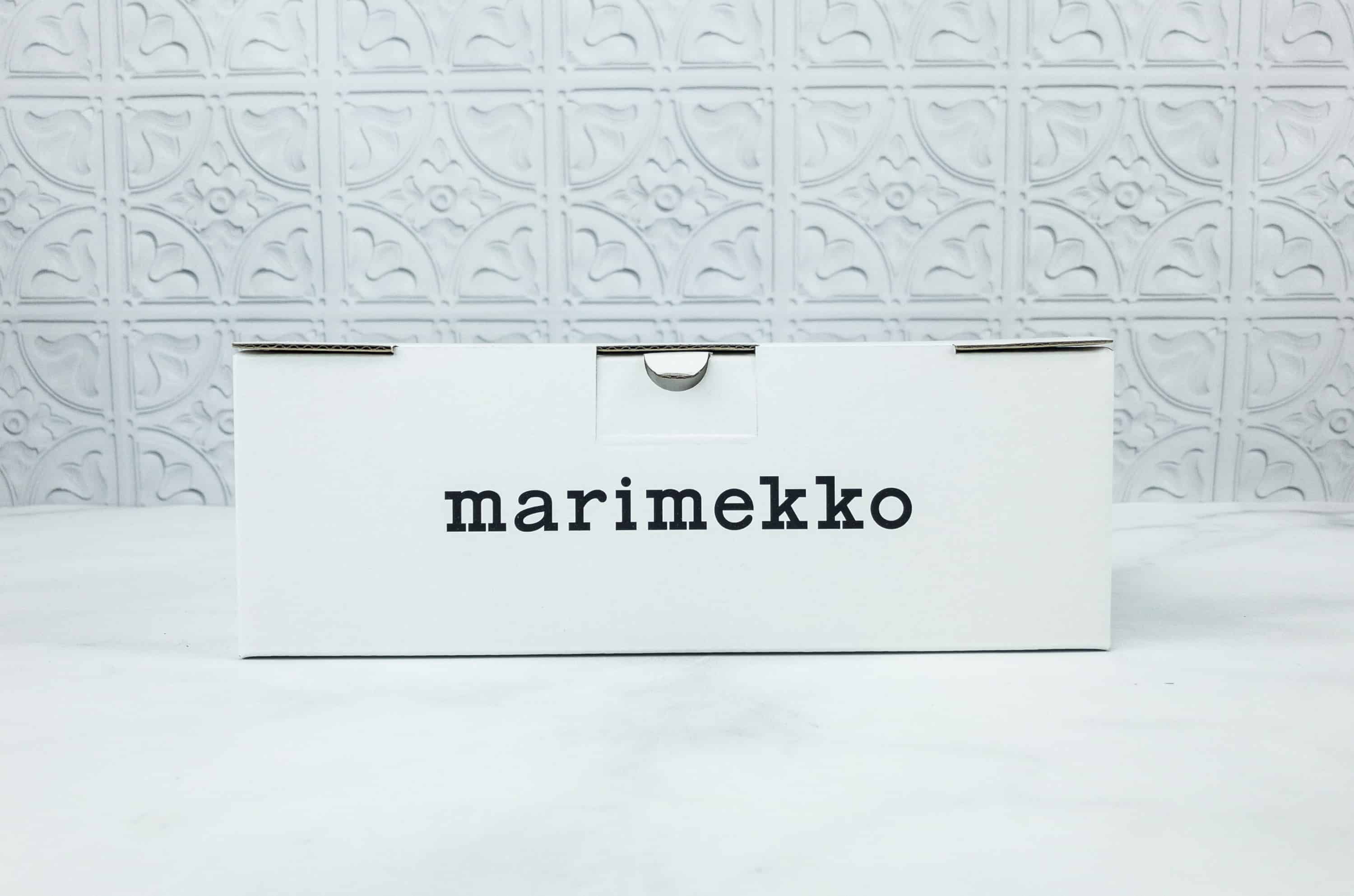 Marimekko Kaalimetsa Mugs ($22) We are in for a surprise! A tea party is not complete without the reliable fun cups right? This will make us more motivated to drink some hot tea!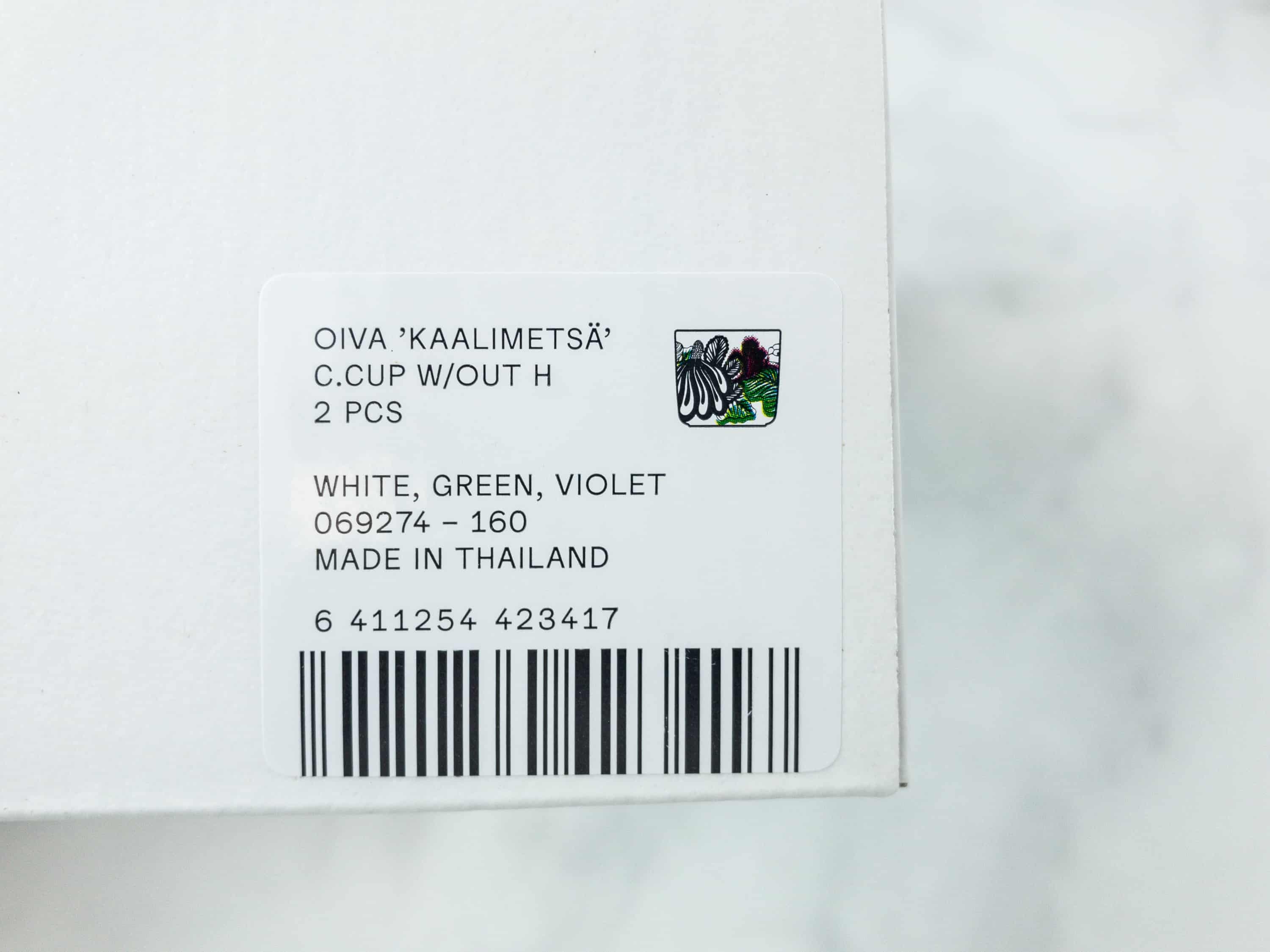 There's a sticker outside the box that has the barcode, description of the cup and the sneak peek of what the design looks like.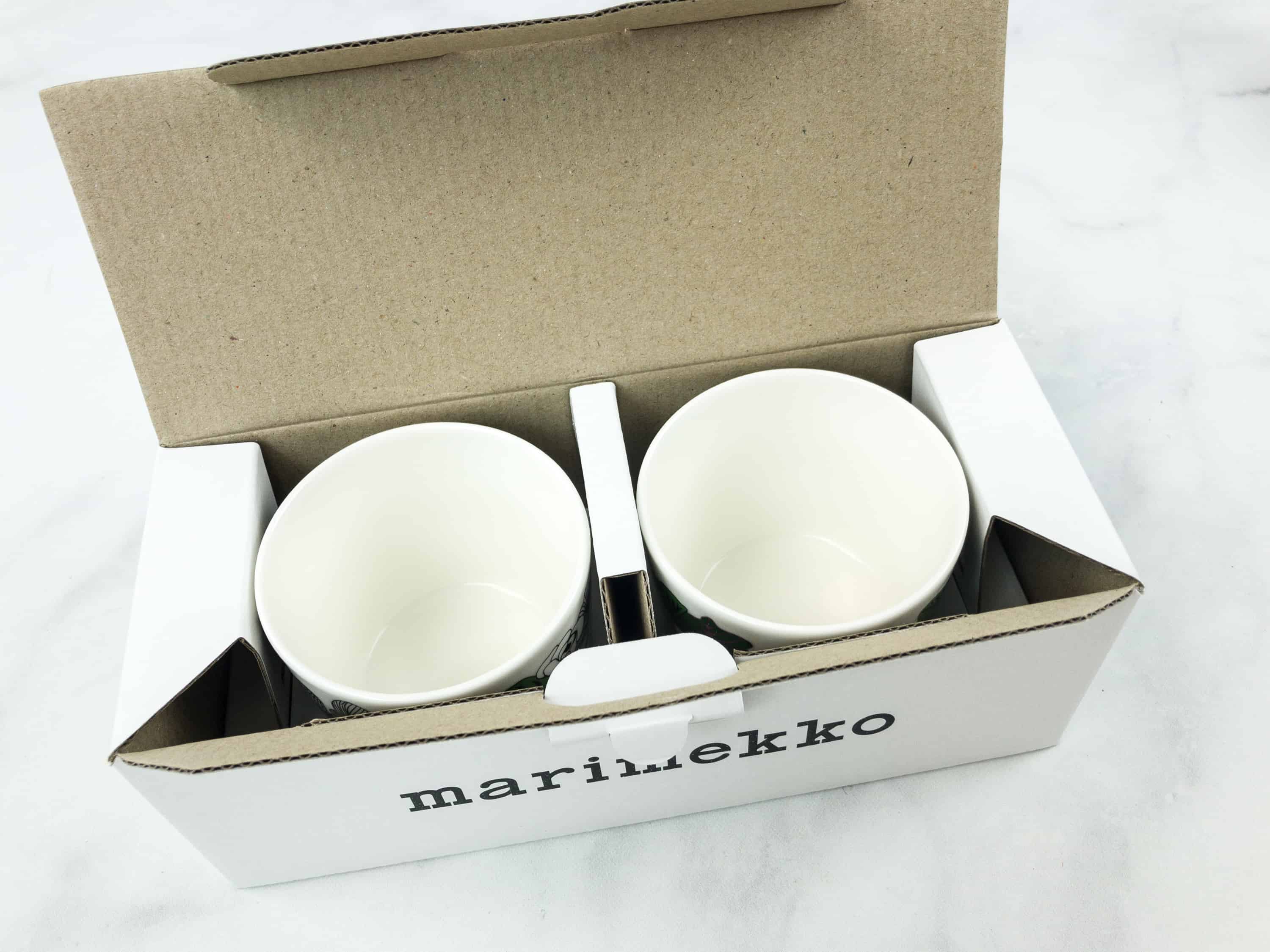 These white stoneware cups are made in Thailand.
It's oven safe, microwave safe, freezer safe, and dishwasher safe.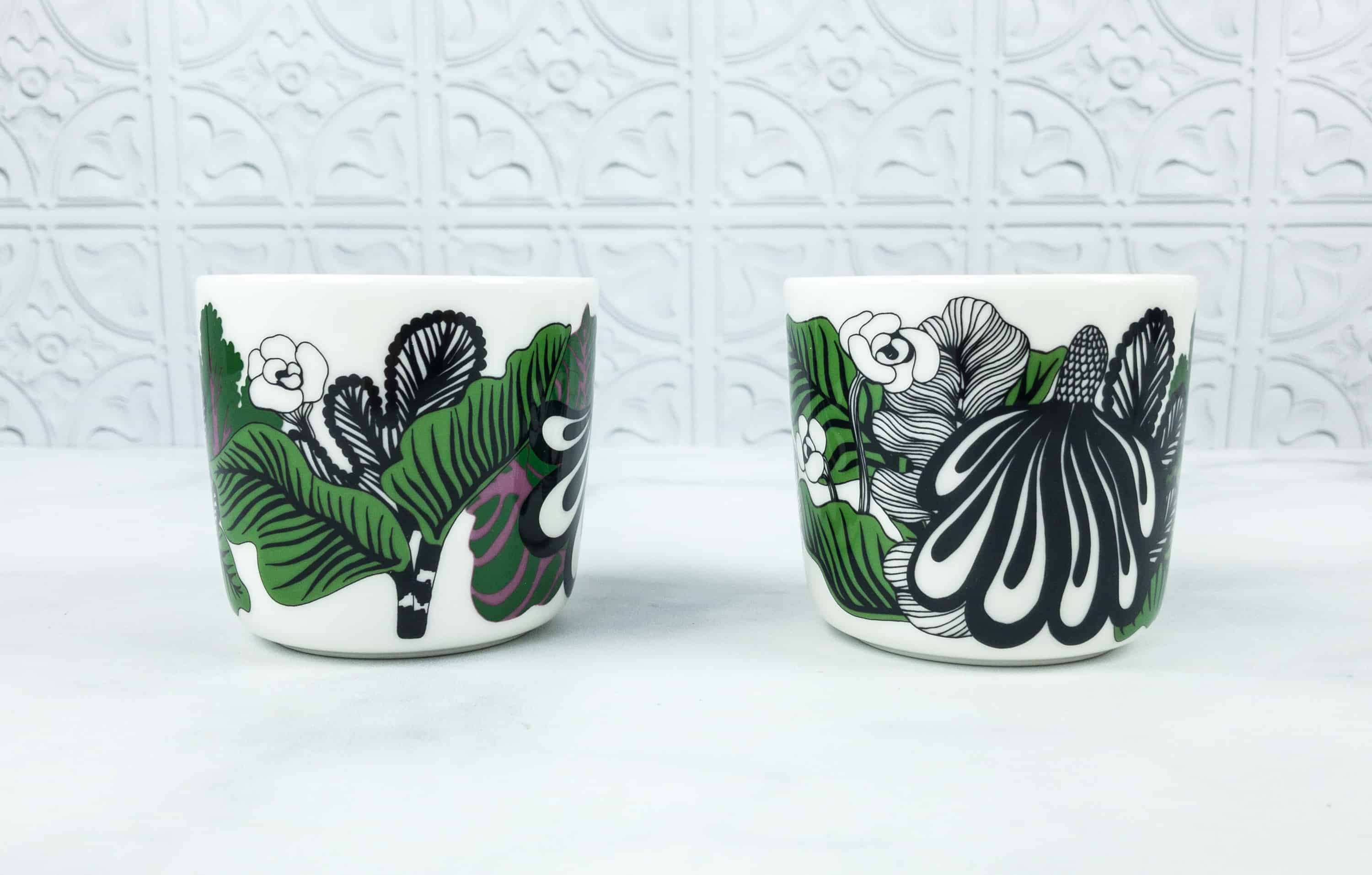 I love the classy design of the cups. They are bold and modern like the teapot. The design is adorned with Kaalimetsa pattern featuring vibrant tones or white, green and violet. Absolutely gorgeous and fit perfectly in my home. They're going to definitely have a place at my table, tea or no!
We got products worth $82 (which is only $3 short of the promised usual value of the box), and I still think this month's box is a win! (Even though I would love it more if I received another bonus product in there.) Tea lovers will be psyched that we received the teapot that contains 2 cups per serving and the 2 absolutely fabulous Scandinavian cups that are conveniently paired it with. It gives a classy flair to your afternoon breaks and the materials look and feel high-quality. Beautiful box for Scandi design lovers!
What did you think of Norsebox?