Nicely Noted is a monthly greeting card subscription. With every mailing, you'll receive a collection of handmade letterpress cards plus the stamps to send them. This is art to give away, not to keep! This subscription is absolutely perfect for anyone who wants to start (or continue) sending letters in the mail to family and friends.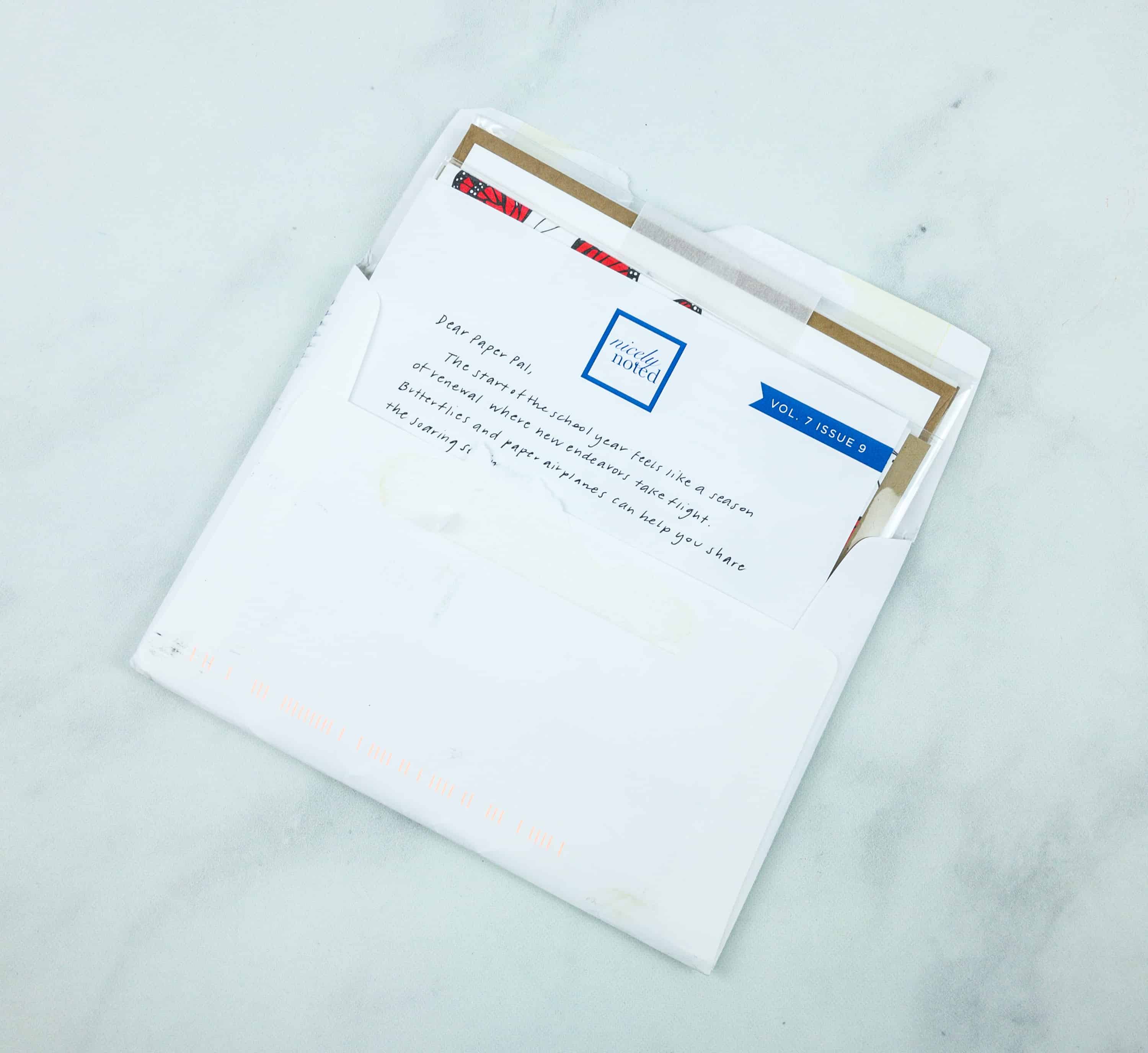 DEAL: You can get 20% off from your first month by using the code NICE20.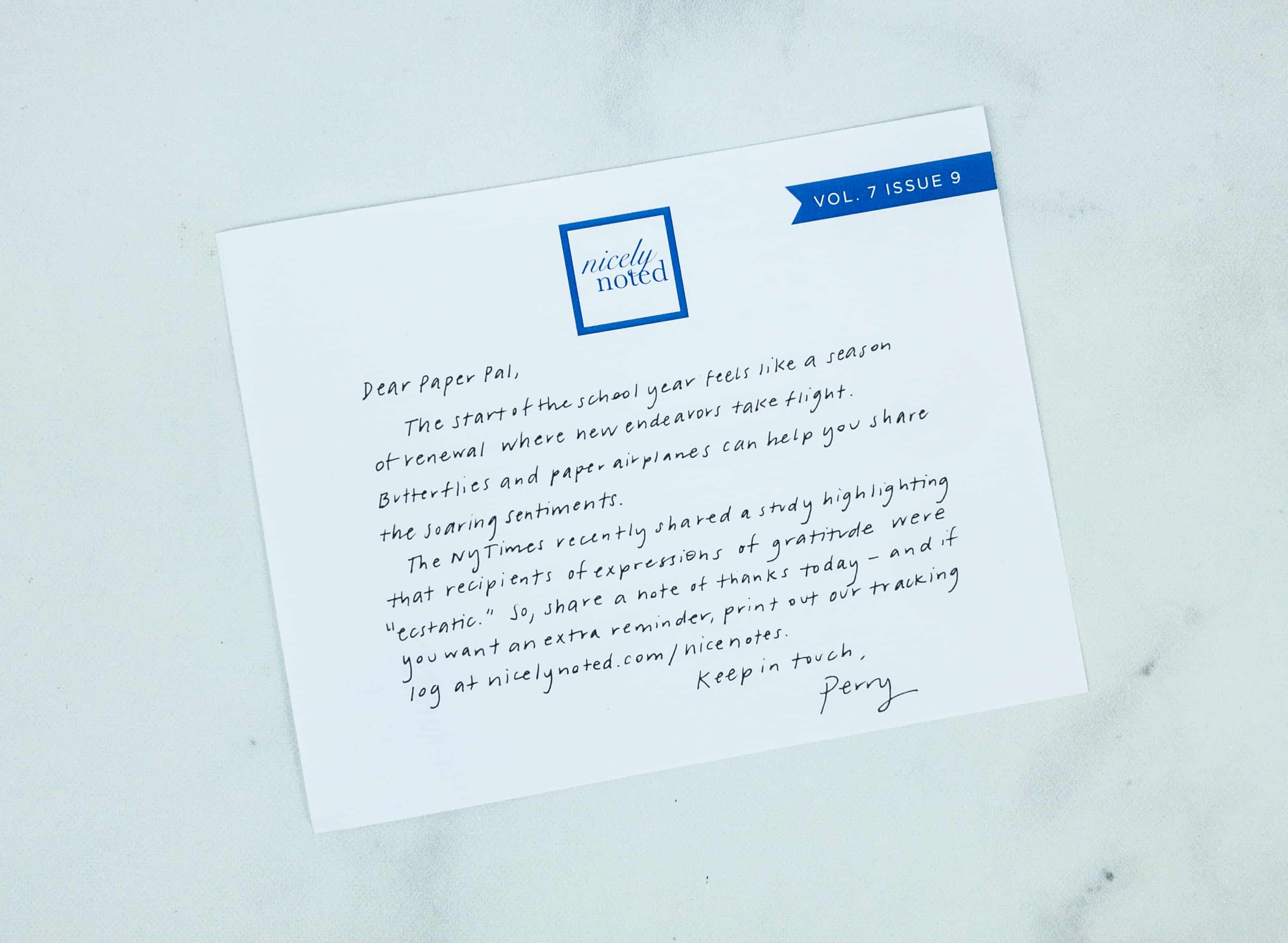 There's a letter from Perry of Nicely Noted!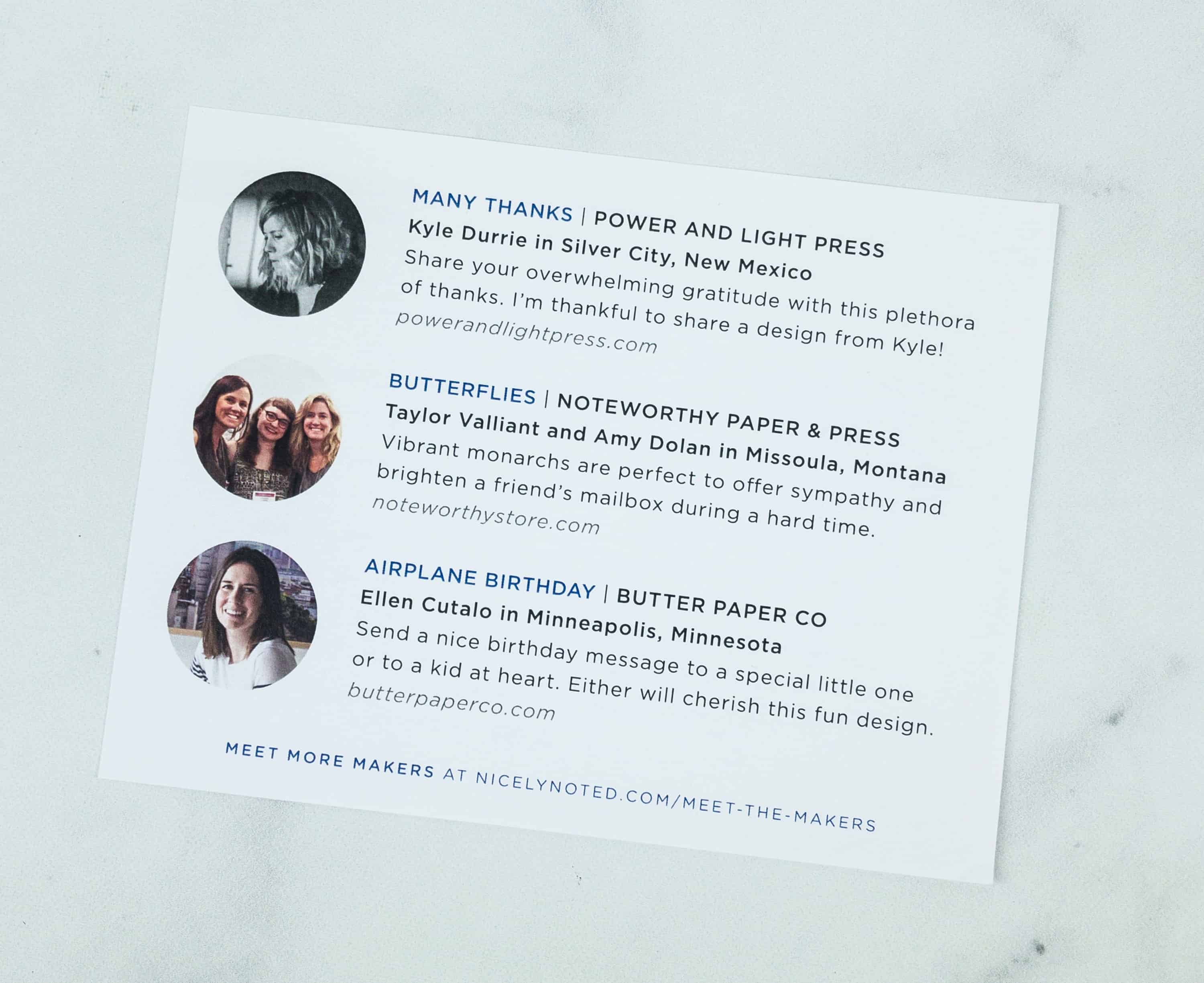 The card features artists behind this month's collection of letterpress cards. It's nice that Nicely Noted introduces their artists and the story behind them too.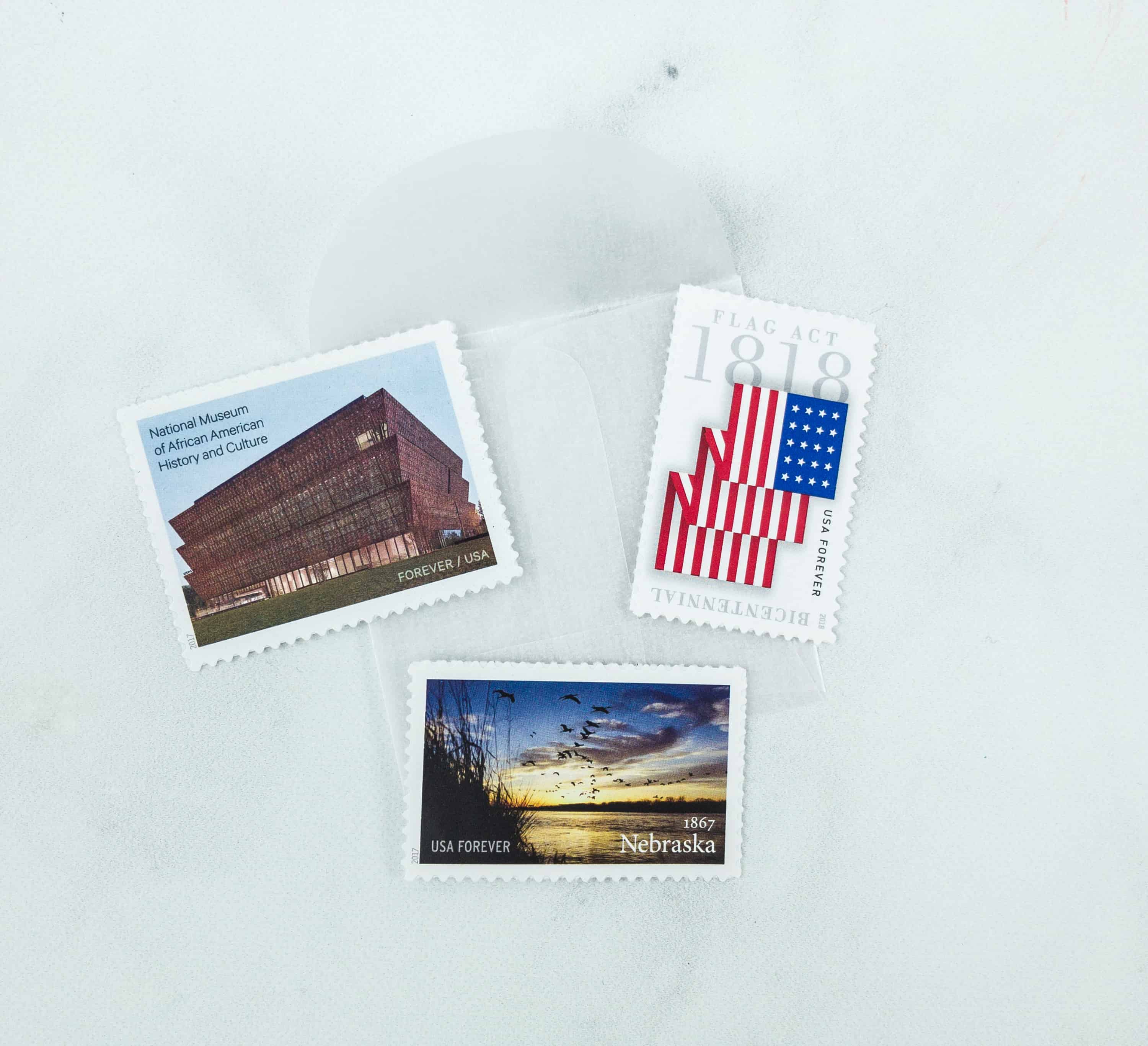 Mail Stamps. With every mailing, you will receive 3 stamps that you can mix and match with the cards.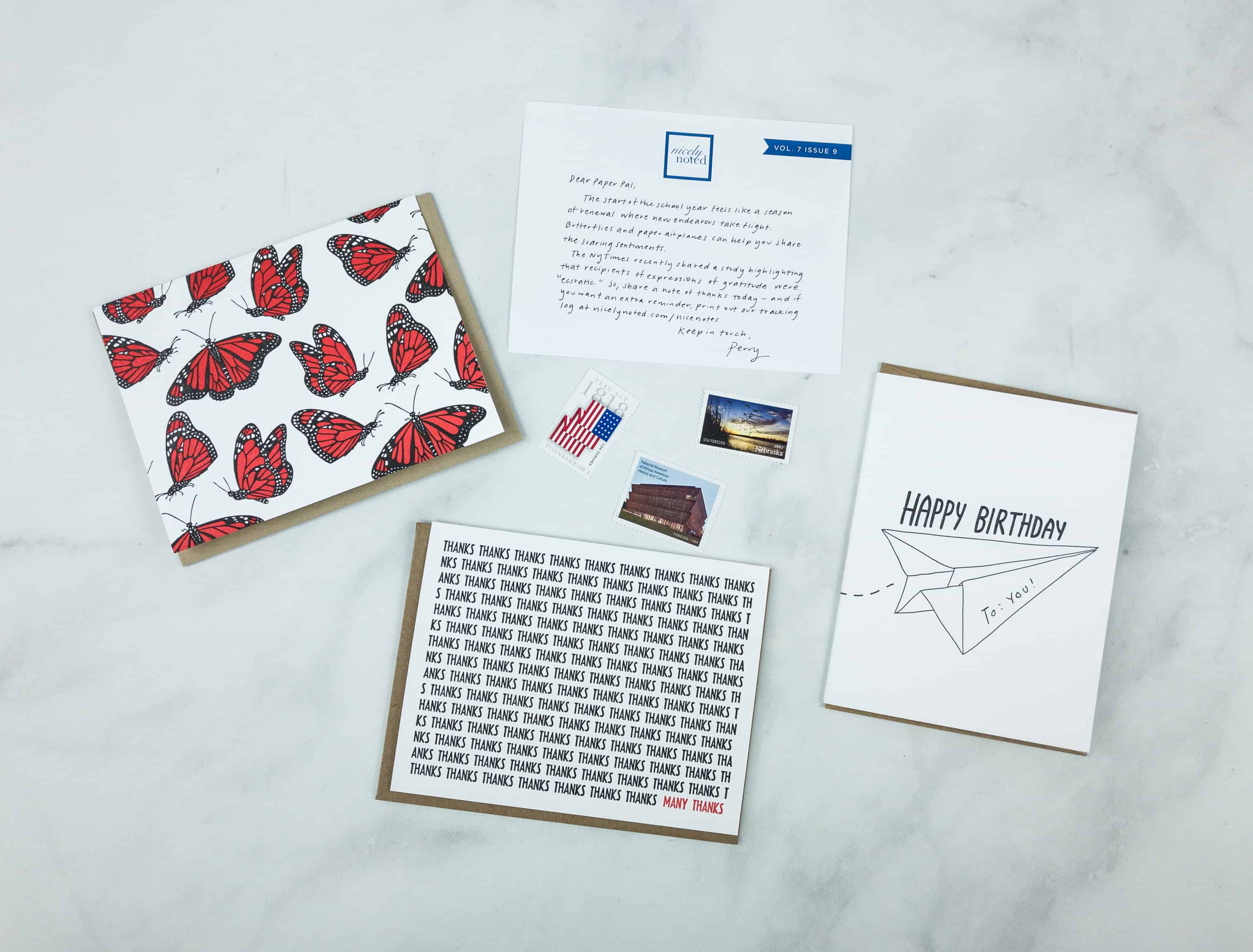 Everything I received this month!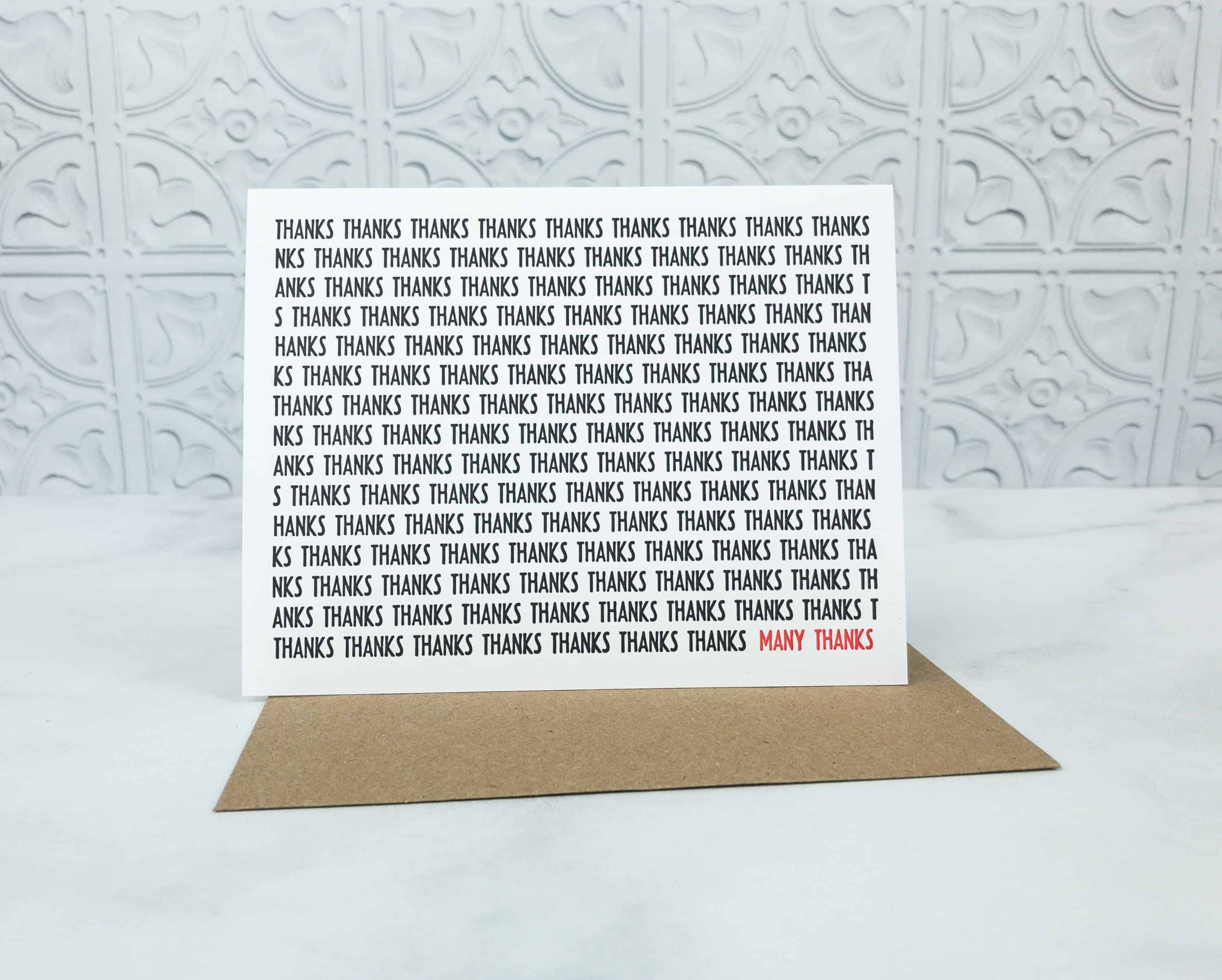 Power And Light Press Thank You Card ($5) With repeated "thanks" on the cover, this card will surely let someone know how much you appreciate them or what they did!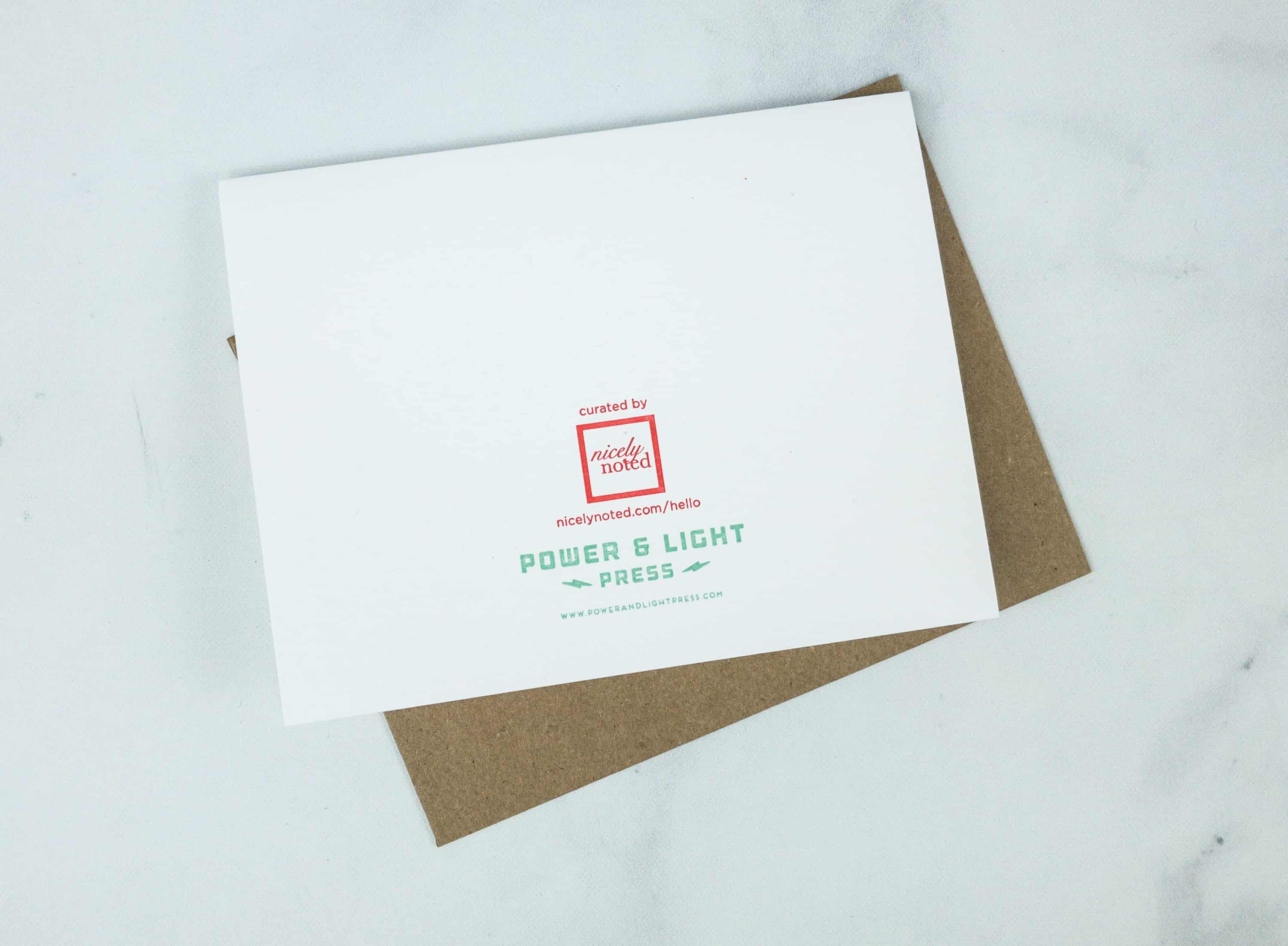 The logos of Nicely Noted and Power & Light are found at the back.
Noteworthy Paper & Press Butterfly Card ($5) These monarch butterflies look beautiful in flight! The card is handmade, making it extra special.
Noteworthy Paper & Press and Nicely Noted logo are printed at the back.
Butter Paper Co Happy Birthday To You Card ($5.50) Lastly, here's a card featuring a paper plane and a simple happy birthday greeting.
The dotted lines extend at the back. The logo of Butter Paper Co is also present.
I like the cards Nicely Noted sent this month. The thank you card and birthday card may be simple, but the message they send is surely clear. Meanwhile, the butterfly card is a non-occasion card, which means I can send it to a friend or loved one even on a random day, just to let them know they're remembered! I even have three stamps which I can mix and match with these cards. I love how Nicely Noted is making card writing fun and easy! I'm looking forward to more awesome cards, especially that the holidays are coming!
What do you think of this month's cards?