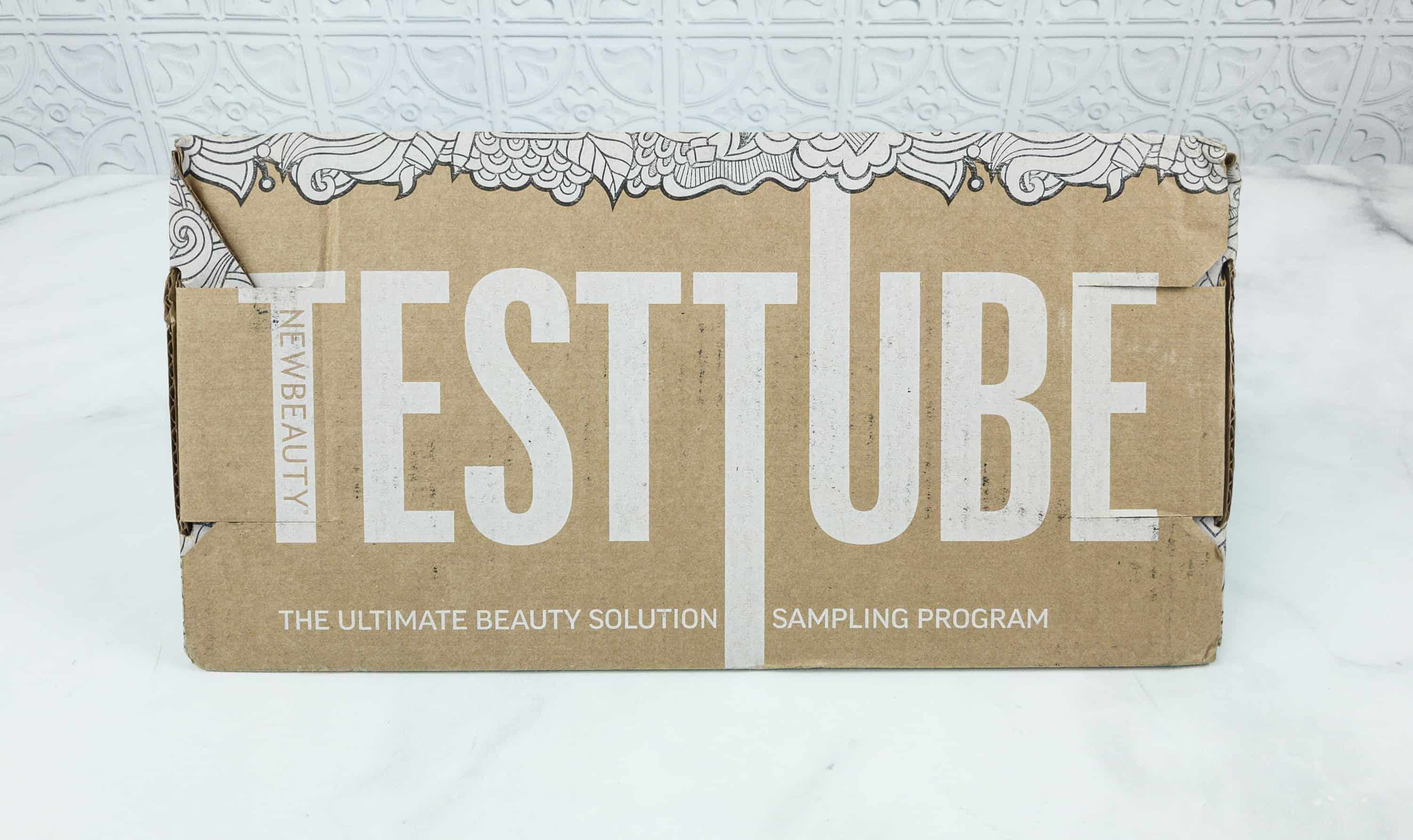 New Beauty Test Tube is a beauty subscription box filled with 10+ deluxe and full-sized luxury beauty products, plus a subscription to New Beauty Magazine, delivered quarterly. This subscription is $29.95 plus shipping and is delivered every other month.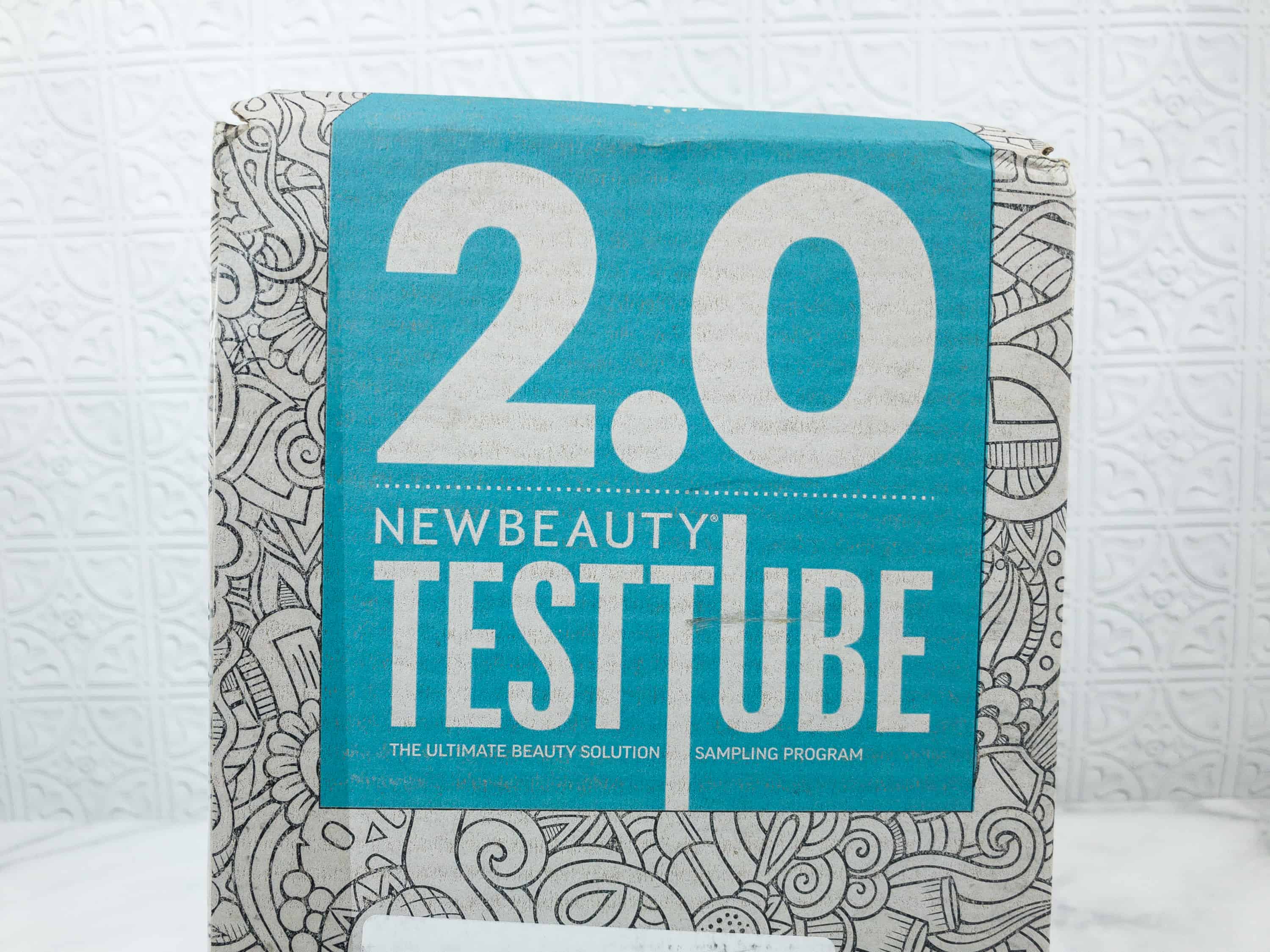 NBTT recently made some changes and now says that they offer "beauty solutions" that will help solve our biggest makeup, skin, hair, and body concerns.
Start testing now!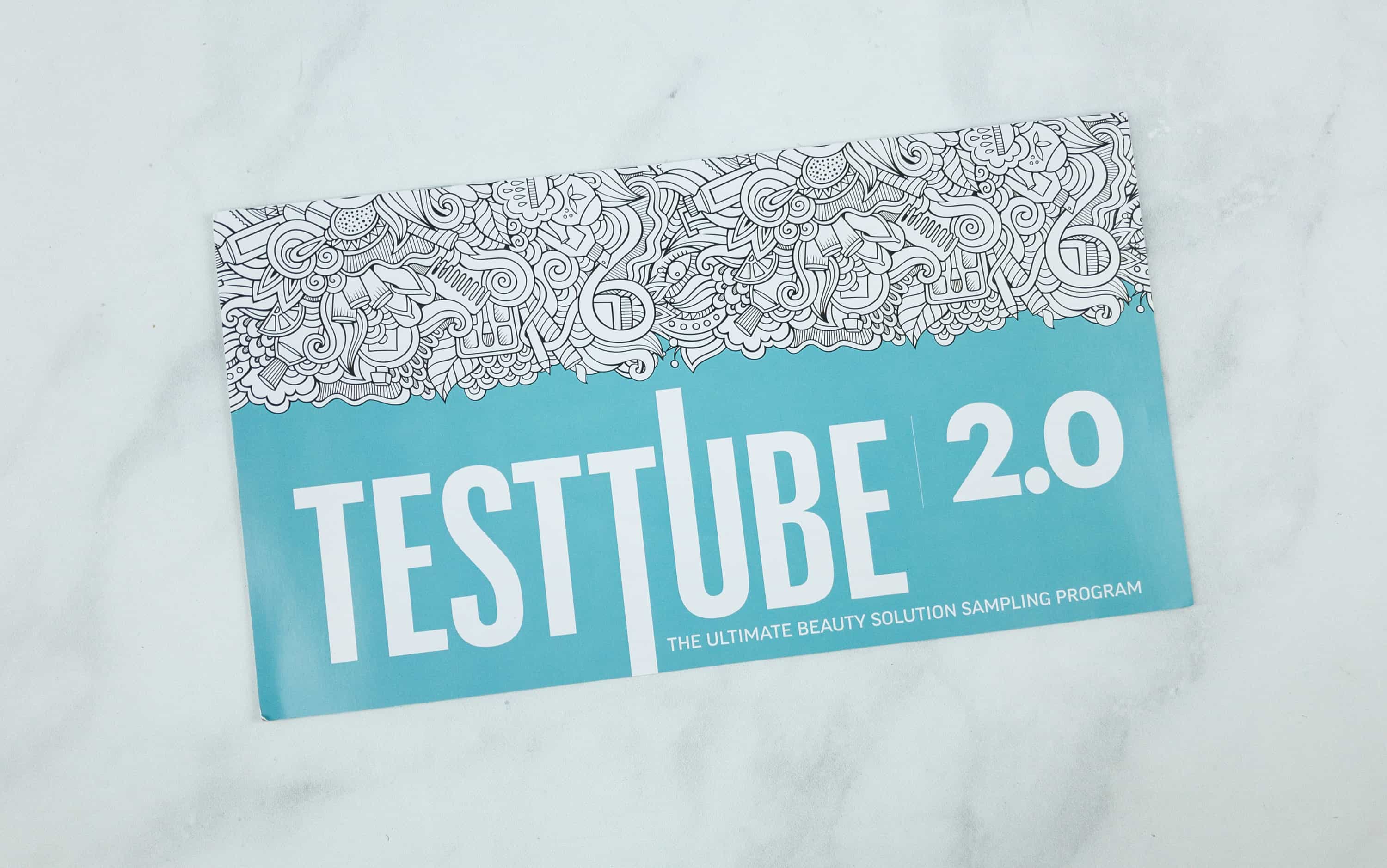 Each box comes with a lengthy product information booklet to teach you about everything in your haul.
The booklet has several pages of listicles, pointing out trends and hot topics in the world beauty.
Many powerful ingredients pop up over and over again in the best beauty products — these pages explain some of the science that makes these products so effective. The booklet also has product pages that are very detailed and list the problem, solution, retail price, and insight from the editors regarding each product.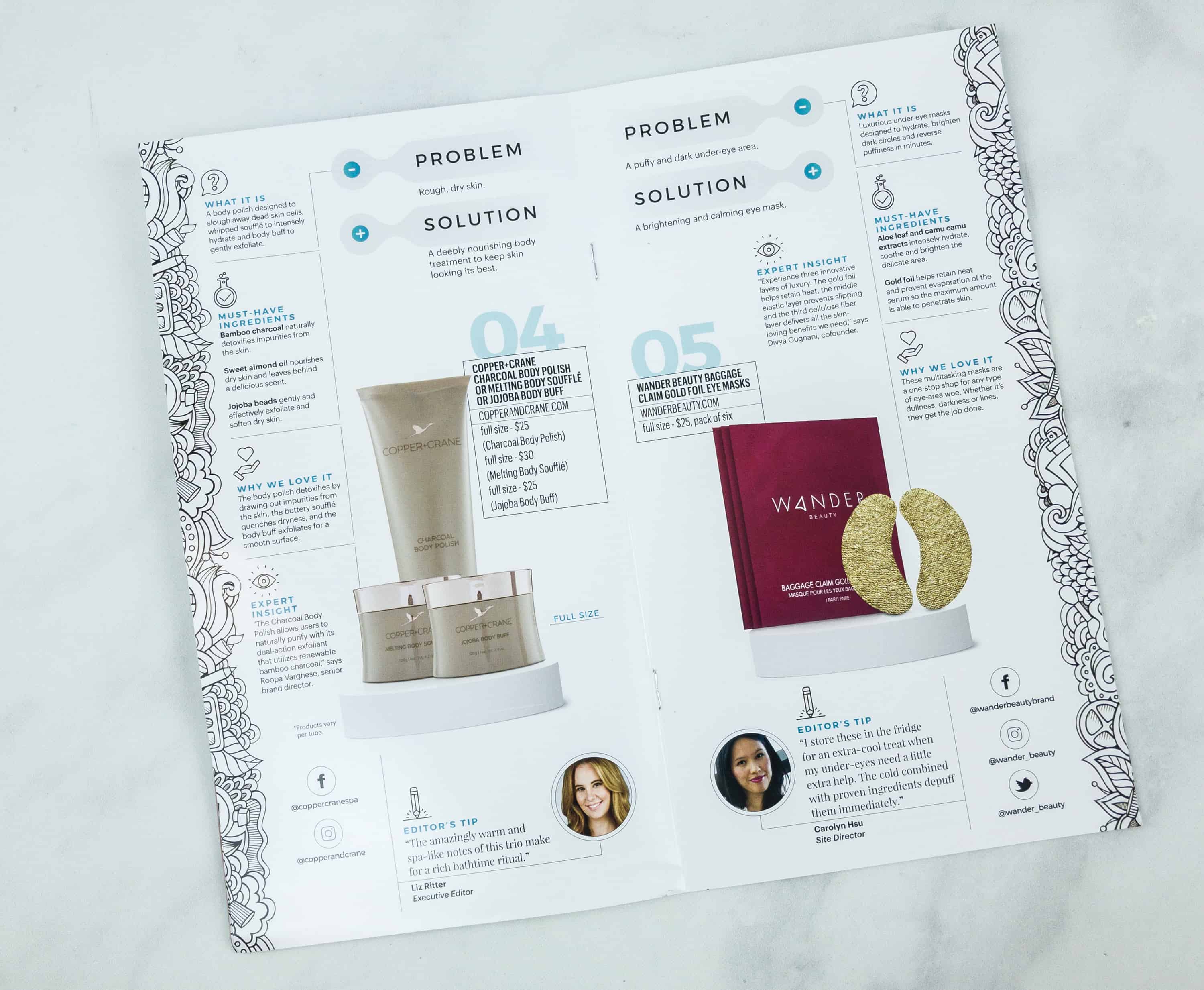 You'll notice those beneficial ingredients from the first few pages popping up all over the place. The price for a full-size version of each product is noted — you definitely get a sense of how much value is crammed into this subscription! I find the format really useful. It has tons of information, but it's broken down into quickly-scannable blurbs, and the Problem/Solution header is an instant snapshot of each product's purpose. Not every product in the tube gets listed in the booklet (sometimes! this subscription can be uneven), and there may be variations with the additional products – if there are any.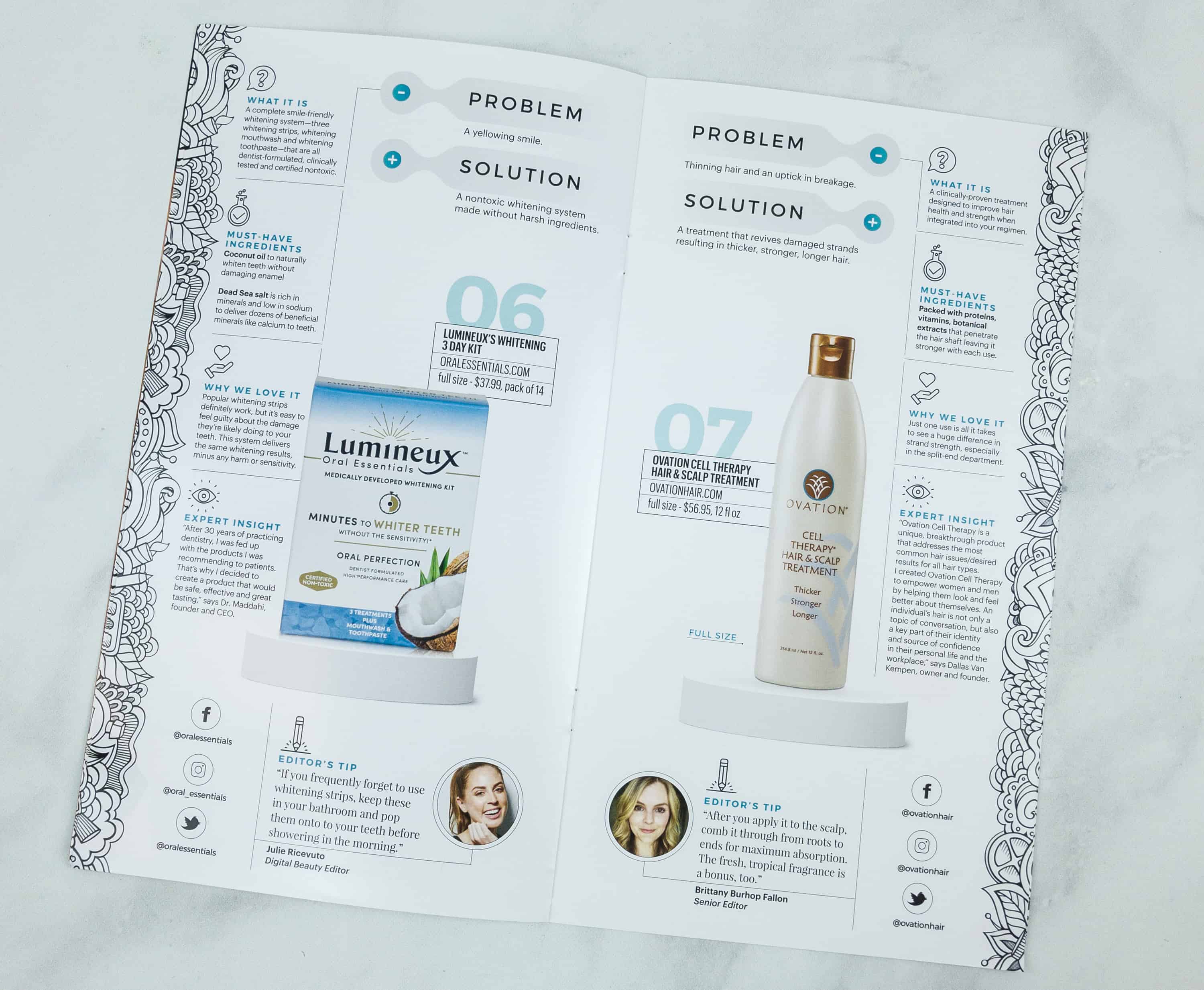 The layout is very easy on the eyes. It is not boring to read. You immediately know what the products are for and how they can help you.
There is also the editor's tip that can help you maximize its benefits. You know that they really believe in the products they included in the box because they are using the products themselves.
Everything in my box! NBTT promises 10 or more full-sized and deluxe sample-sized products and at least $150 value.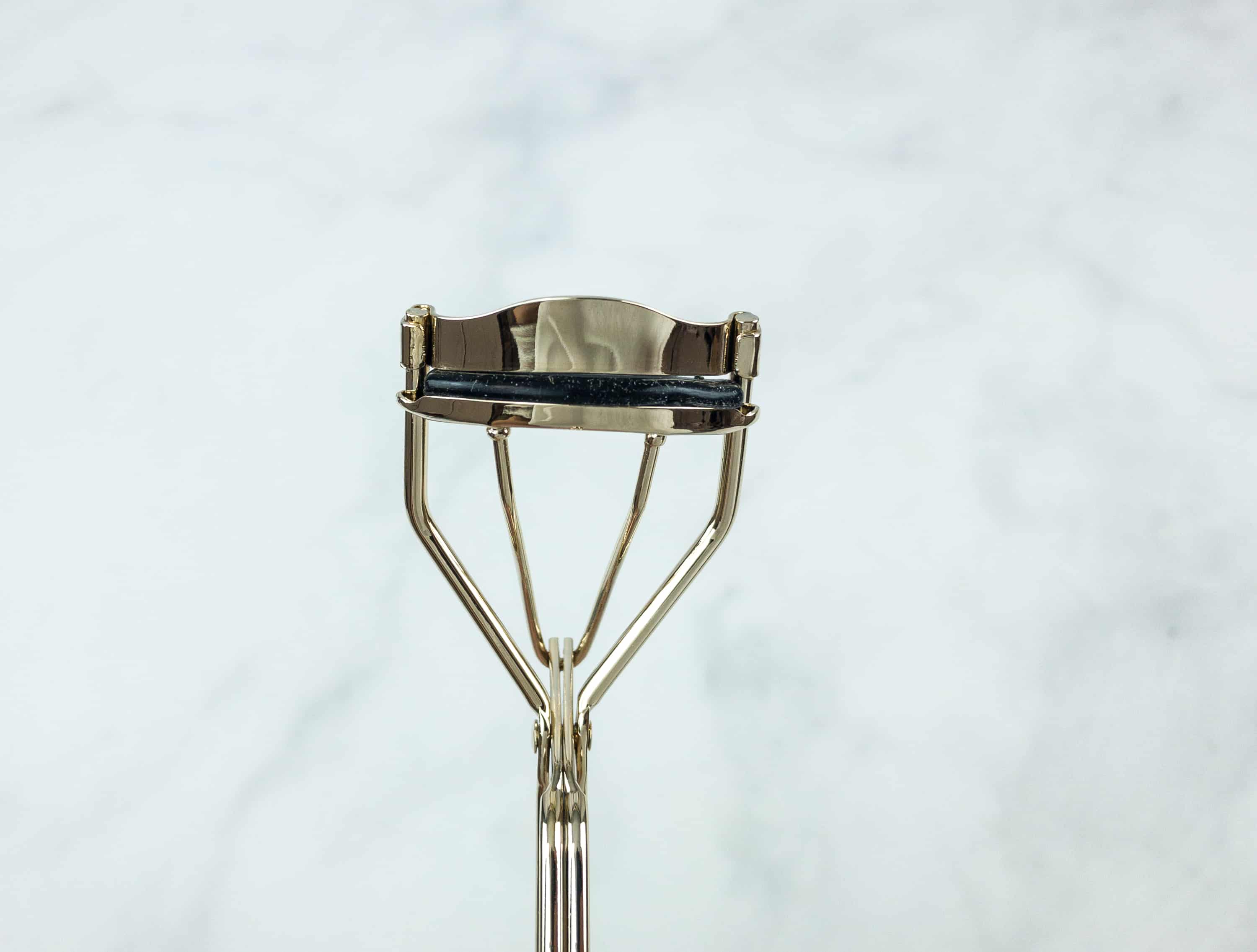 Battington Lash Curler ($16) If you are not gifted with long or thick lashes, you can definitely make them stand out with the help of this lash curler. It lifts and curls lashes effectively.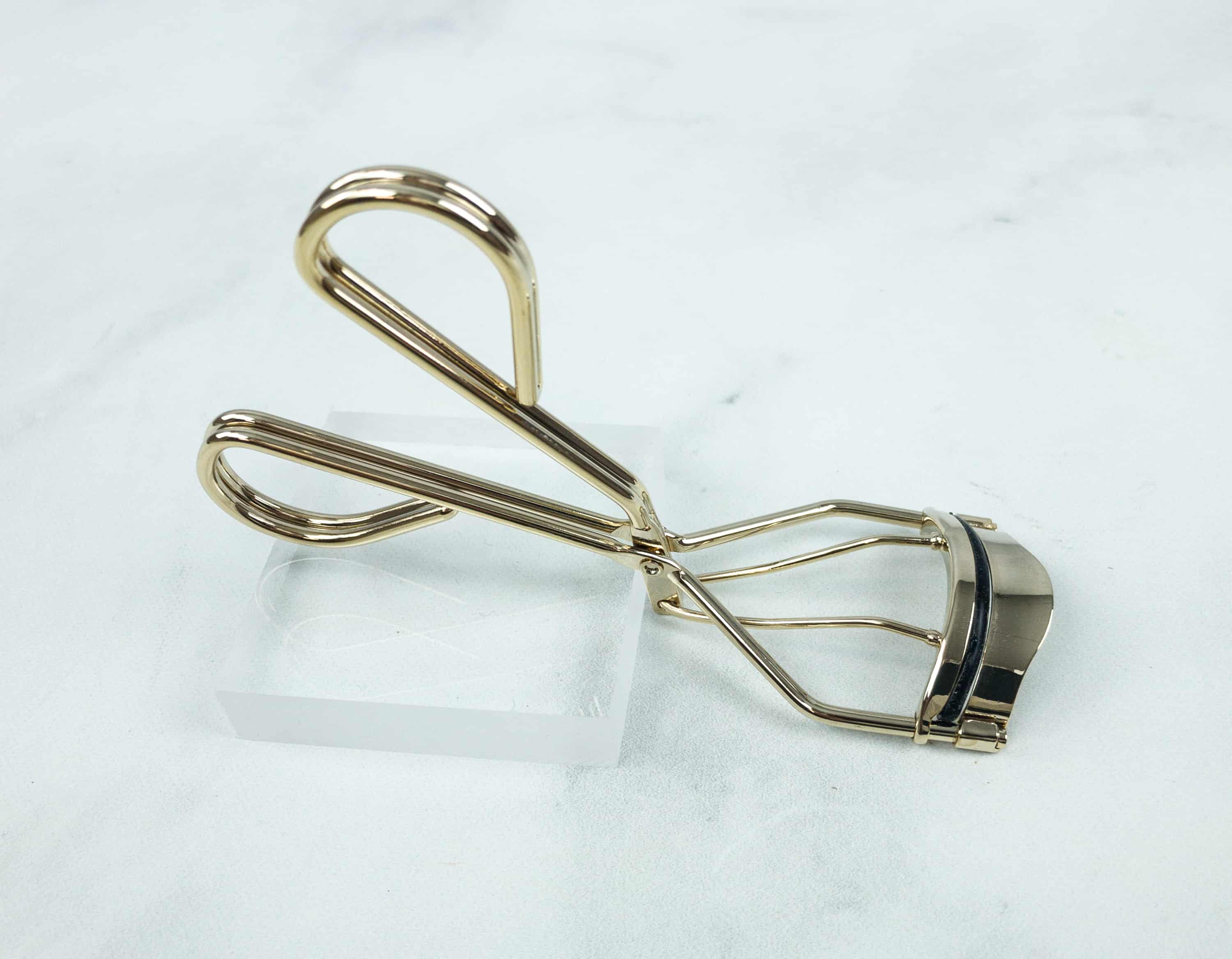 It has an easy grip and angled design to effectively pump those lashes full.
Wander Beauty Baggage Claim Gold Foil Eye Masks ($25) It's three pairs of gold foil eye masks to hydrate and brighten the under eye area. It retains and increases moisture to reduce the appearance of fine lines and wrinkles. Apply it to clean and dry under eyes and leave on for 10 to 15 minutes. Then just pat the excess serum unto skin for absorption. Hyaluronic acid, aloe leaf extract, and lavender oil are the key ingredients. It is free of sulfates, parabens, and phthalates.
Koh Gen Do Cleansing Spa Water Cloths ($16; $17 on the card) These are pre-moistened cotton wipes for easy and deep cleansing while nourishing and protecting the skin.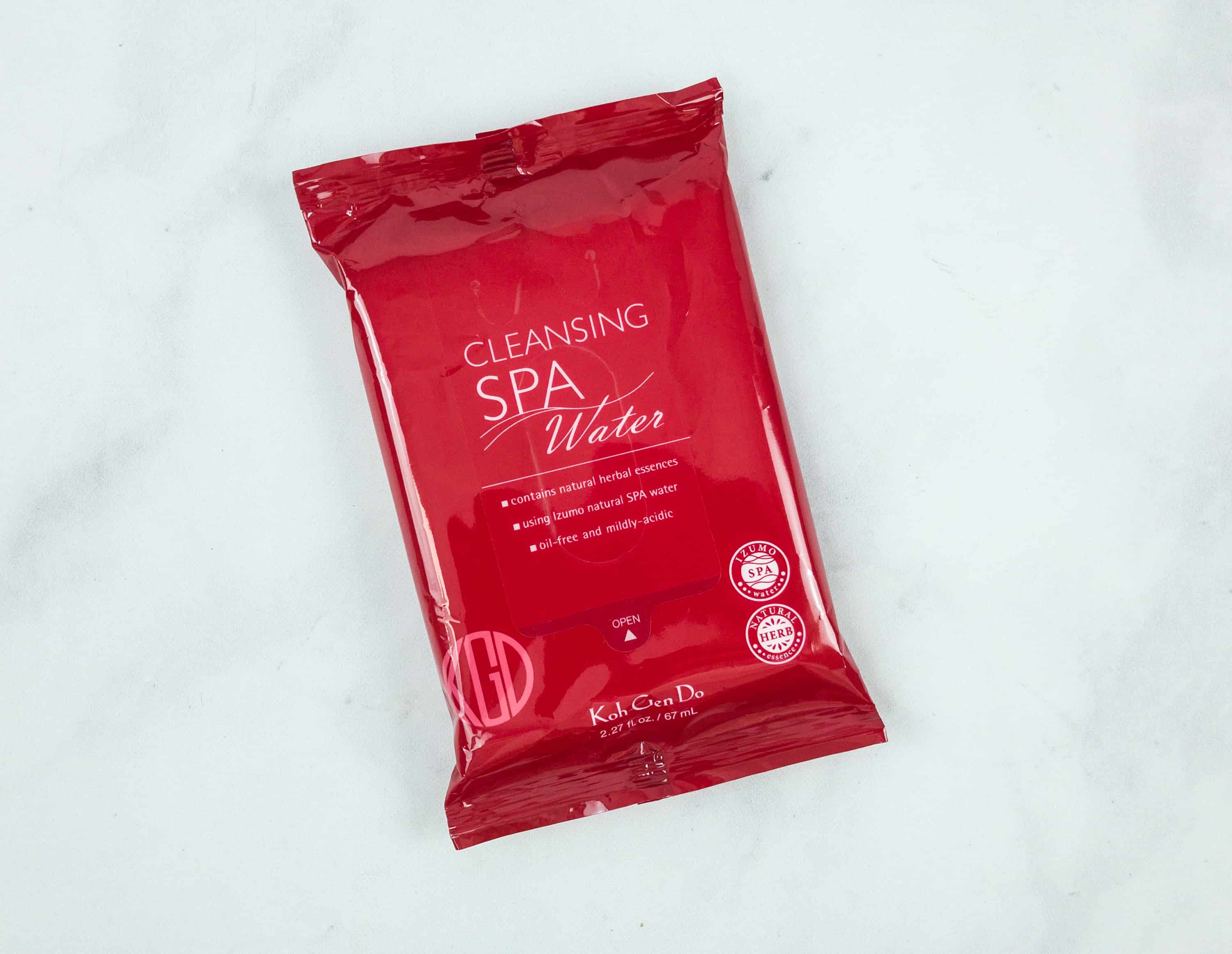 It is sulfate-free and phthalates-free. The hygienic resealable packaging prevents the product from contamination and drying.
It has a refreshing and relaxing scent. It also removes dirt easily without drying or tugging the skin. I love that it doesn't leave a sticky feeling after use.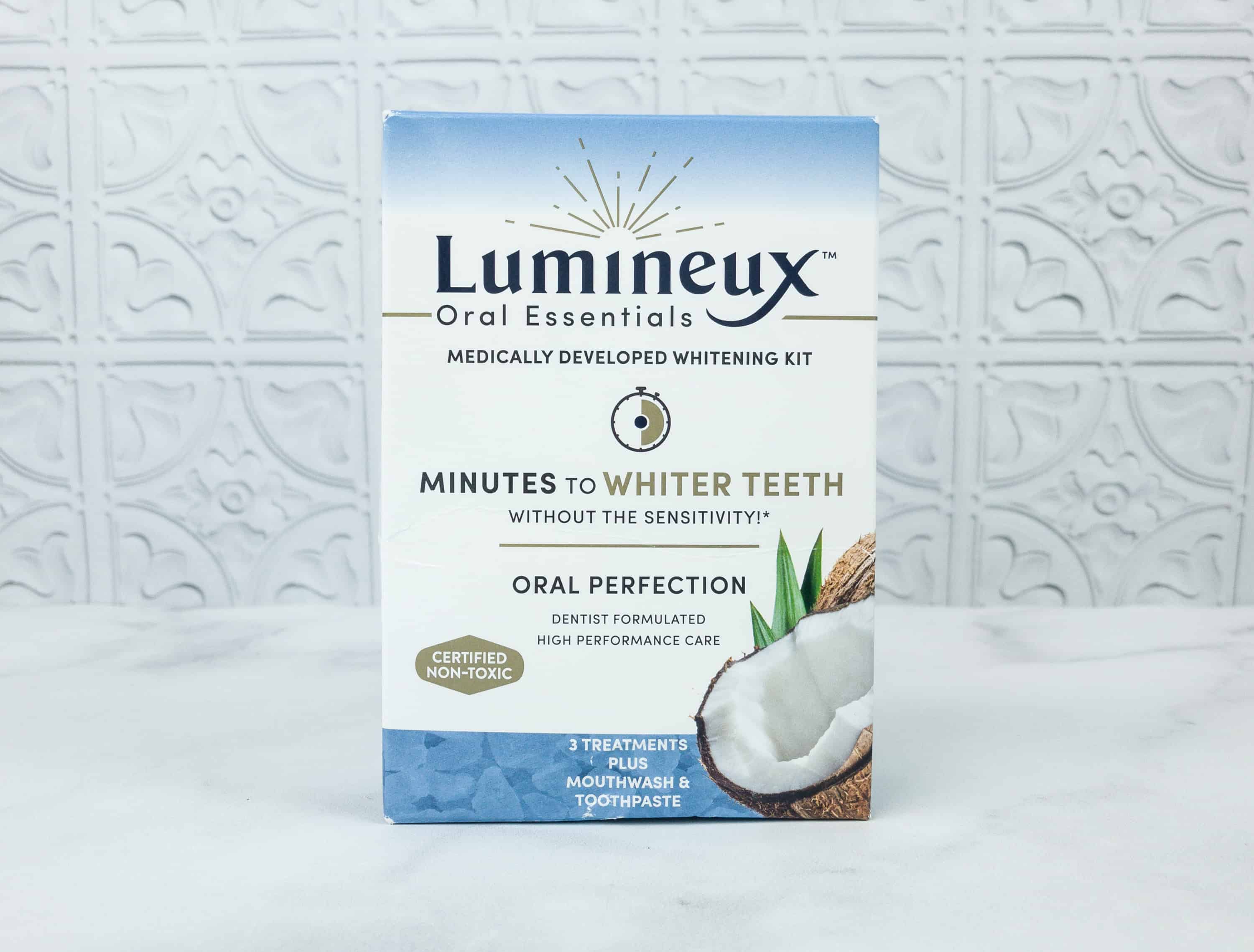 Lumineux's Whitening 3-Day Kit ($6.06) These strips will make way for the whiter teeth we always covet. One box contains 28 strips.
It has 4 main naturally-derived ingredients: mineral rich dead sea salt, soothing aloe vera, moisturizing coconut oil, and a potent concentration of essential oils. It has a mild minty and earthy flavor.
They also sent us Oral Essentials Whitening Mouthwash and Oral Essentials Whitening Toothpaste. Both are non-toxic and made in the USA. Together with the strips, they help removes years of staining minus the sensitivity.
Ovation Cell Therapy Hair & Scalp Treatment ($56.95) This hair and scalp treatment helps build hair strength from within. The microtechnology of complex proteins penetrates the cortex that reduces split ends and increase hair manageability. It is safe for color treated hair and can be used 2 to 3 times per week. It is formulated without sulfate, gluten, and parabens. It has a great fragrance and maybe it will make my hair fuller! It's totally a full size large bottle so there's enough to really test it out and see the effects.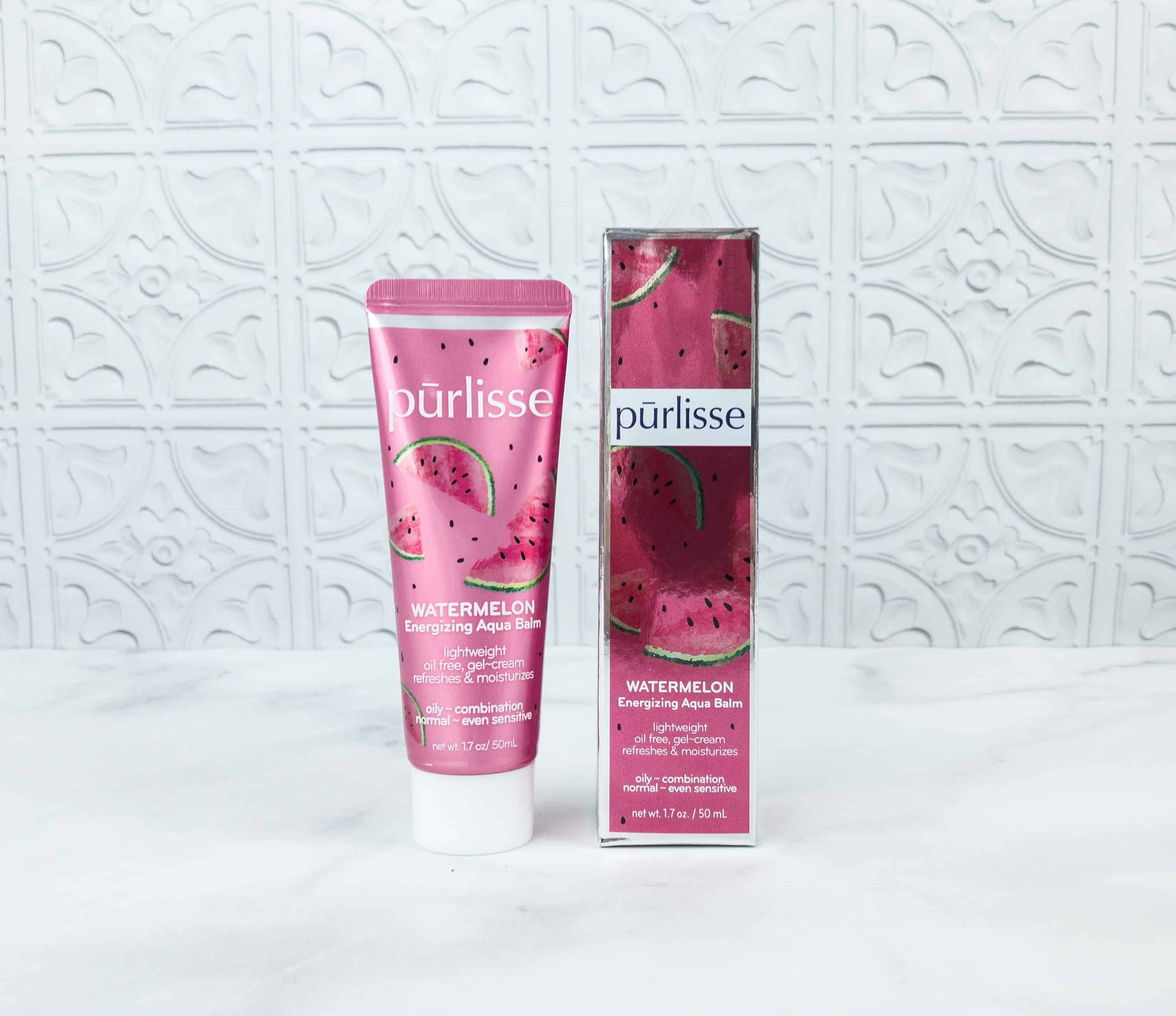 Purlisse Watermelon Energizing Aqua Balm ($45) Another full size of a product I already love! Featuring a unique oil-free gel-cream consistency, this balm refreshes, protects and energizes the skin. Key ingredients include watermelon, white tea, aloe vera, and cucumber. The formula is lightweight and non-greasy. It's idea for oily, combination, normal, and even sensitive skin. It has an amazing scent and I love the lightweight consistency of this product.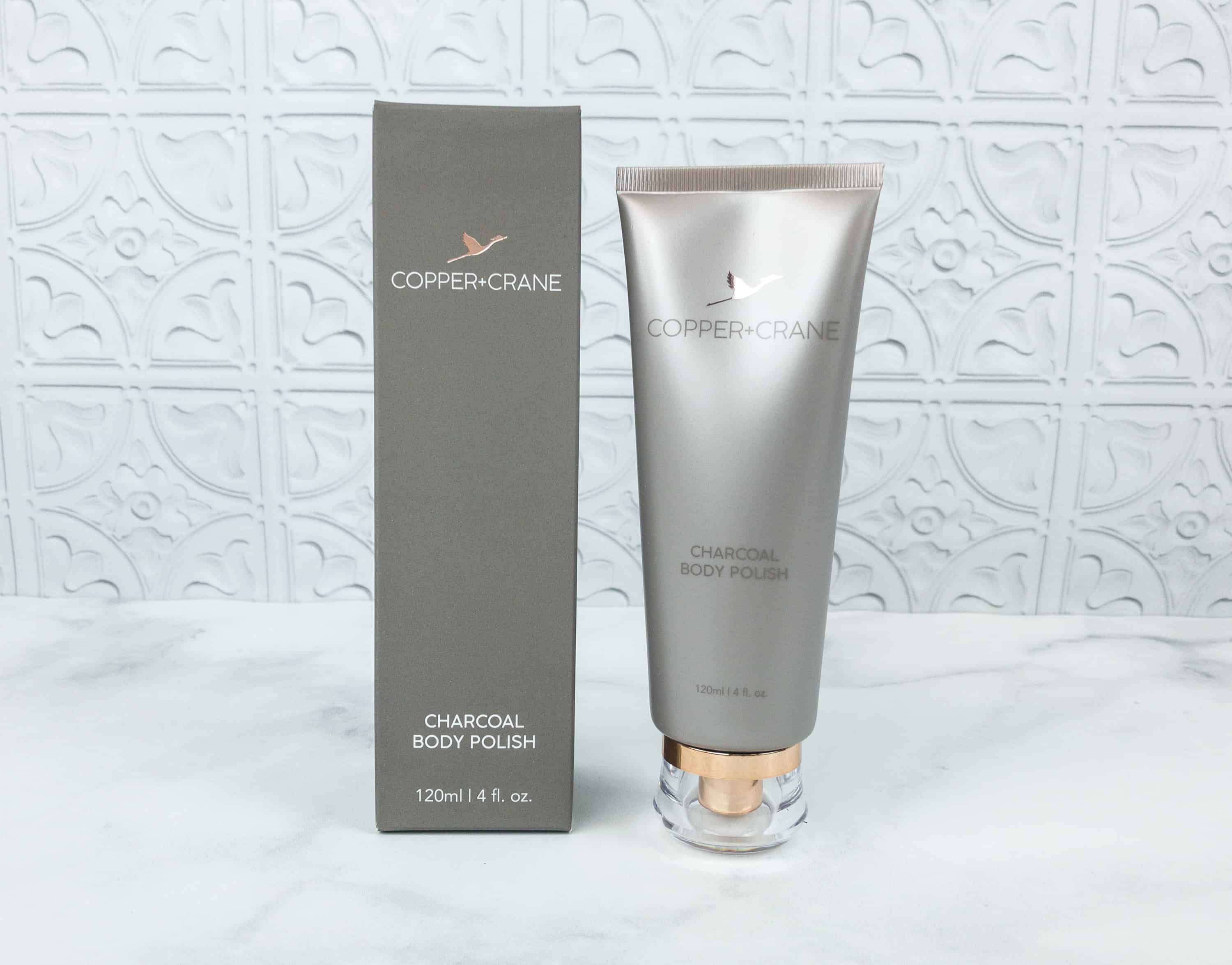 Copper + Crane Charcoal Body Polish ($25) Bamboo charcoal is the main ingredient of this body polish, which helps detoxify and purify the skin. To use, gently massage a generous amount onto wet skin in circular motion. Just avoid freshly shaven or abraded skin to avoid further irritation. The formula is hypoallergenic but effectively sloughs away dead skin cells and rinses away pore-clogging oils and dirt. It is free of parabens and sulfates, plus it smells great too!
Yu-Be Moisturizing Skin Cream ($16) Potent and fast-absorbing, this glycerin moisturizer that replenishes moisture and smooths rough skin. A little amount goes a long way. It's nongreasy and it doesn't contain artificial colors or fragrances.
Grande Cosmetics Grande Stay Put Lip Liner ($15) It's an invisible lip liner that defines the lips and makes it look plumper. You don't need to buy a different color every time and it instantly contours the lips and prevent the color from bleeding.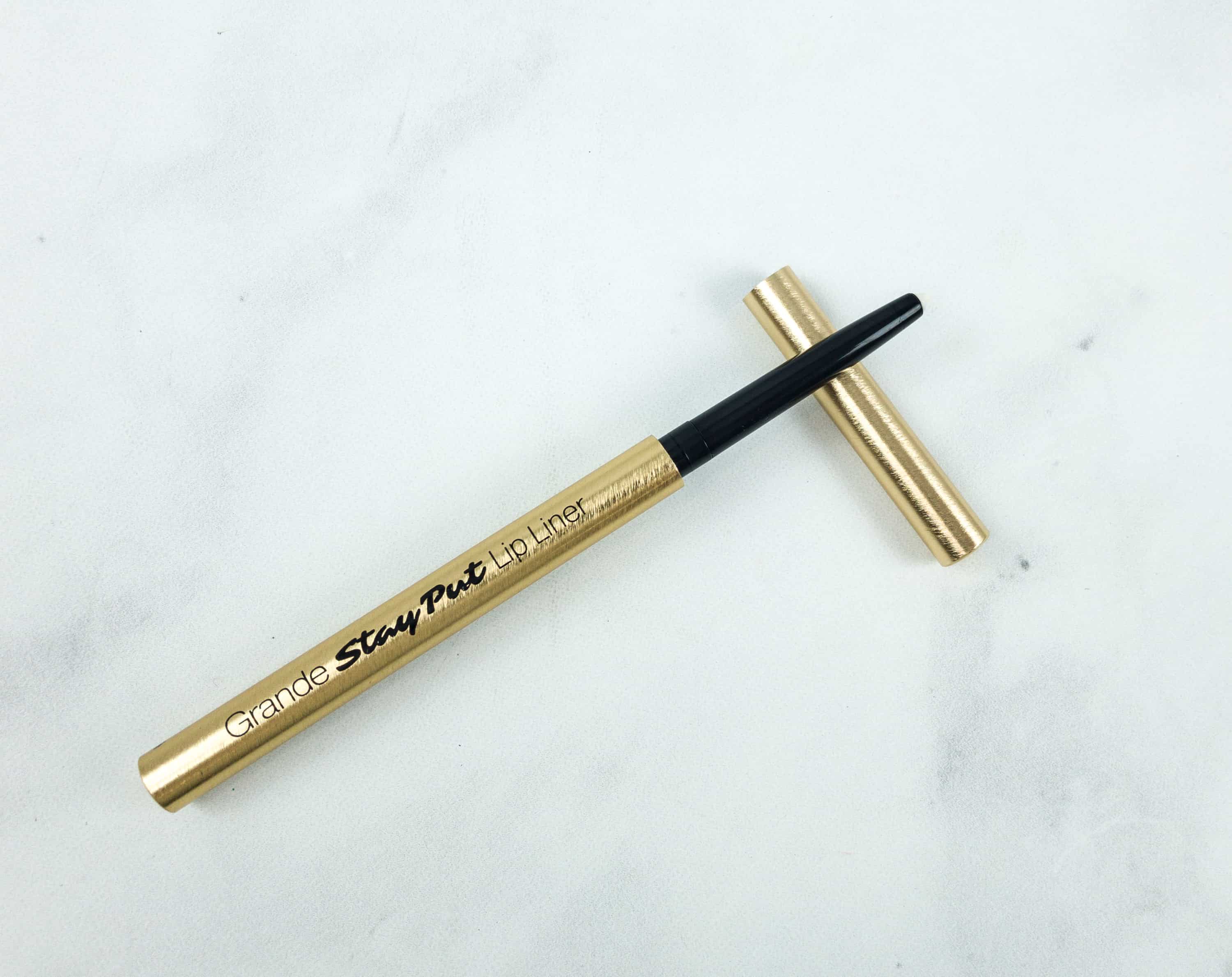 Twist the applicator until you see the tip and line the natural shape of your lips. Just start at the edge and define the arch and you are good to go. Finish the look by applying your favorite lipstick. It's hard to see the tip in this photo – it's clear and designed to prevent feathering.
I love everything in the box but the things that stood out was how quick the spa water wipes work, how instantly the gold foil masks brighten the under eyes, and how the invisible lip liner effectively helped to make the lipstick stay longer without smudging. The whitening strips along with the toothpaste and mouthwash were pretty useful too but I think the watermelon balm is a real score. Overall the products are worth $220 and I'm happy with this box because products can make a whole new routine for fall.
What do you think of this month's New Beauty Test Tube?