Mighty Body is a subscription that sends one natural body care item every month. Subscriptions cost $12.99 a month and shipping is free.
It comes from the same company as Mighty Fix! If you already have an existing Mighty Fix subscription, they will ship both of your items together.
DEAL: Use coupon code TRYMIGHTYBODY to get your first box for just $2.99!
The items are inside this nature-friendly recyclable bag.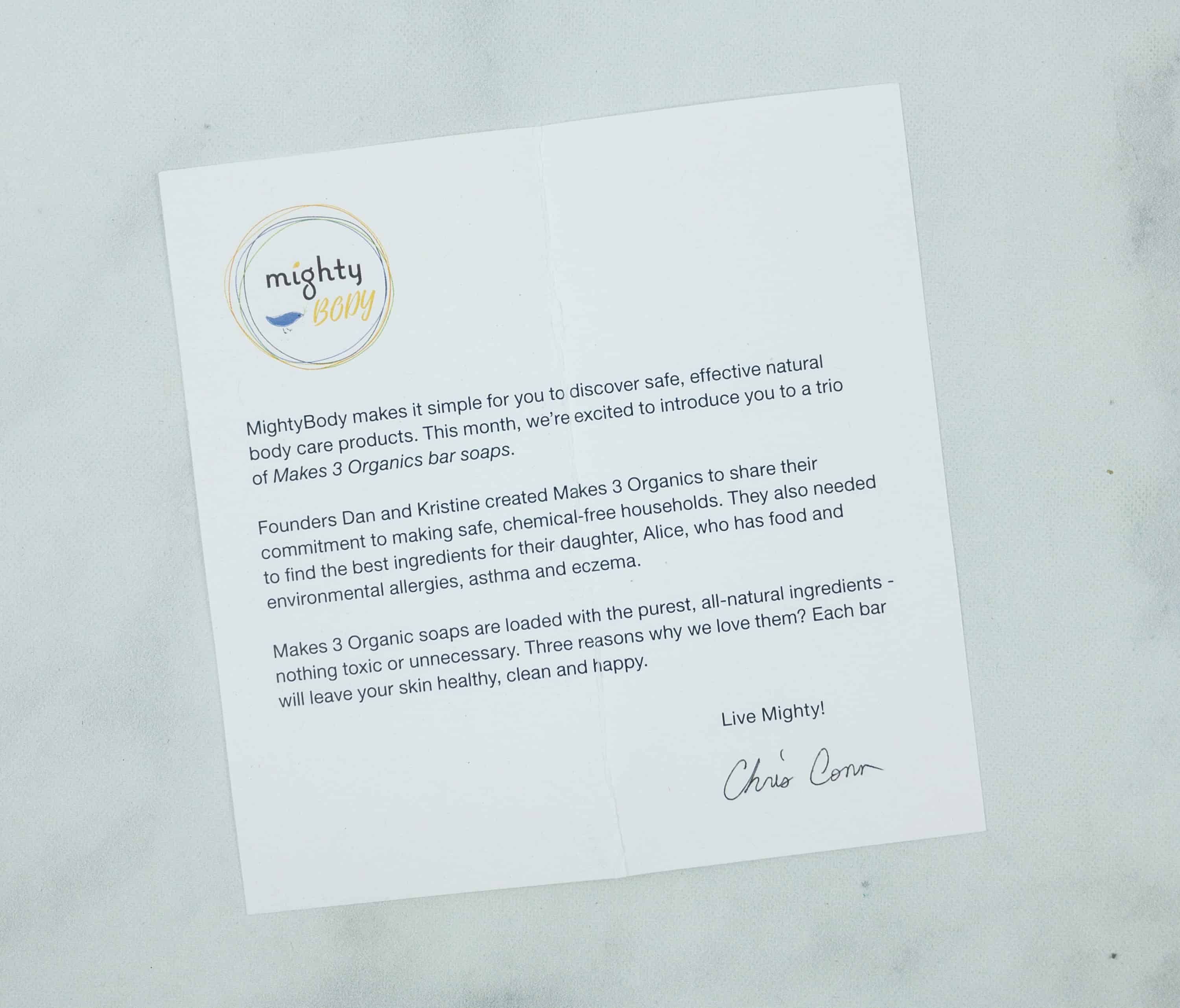 The box comes with an information card about this month's product.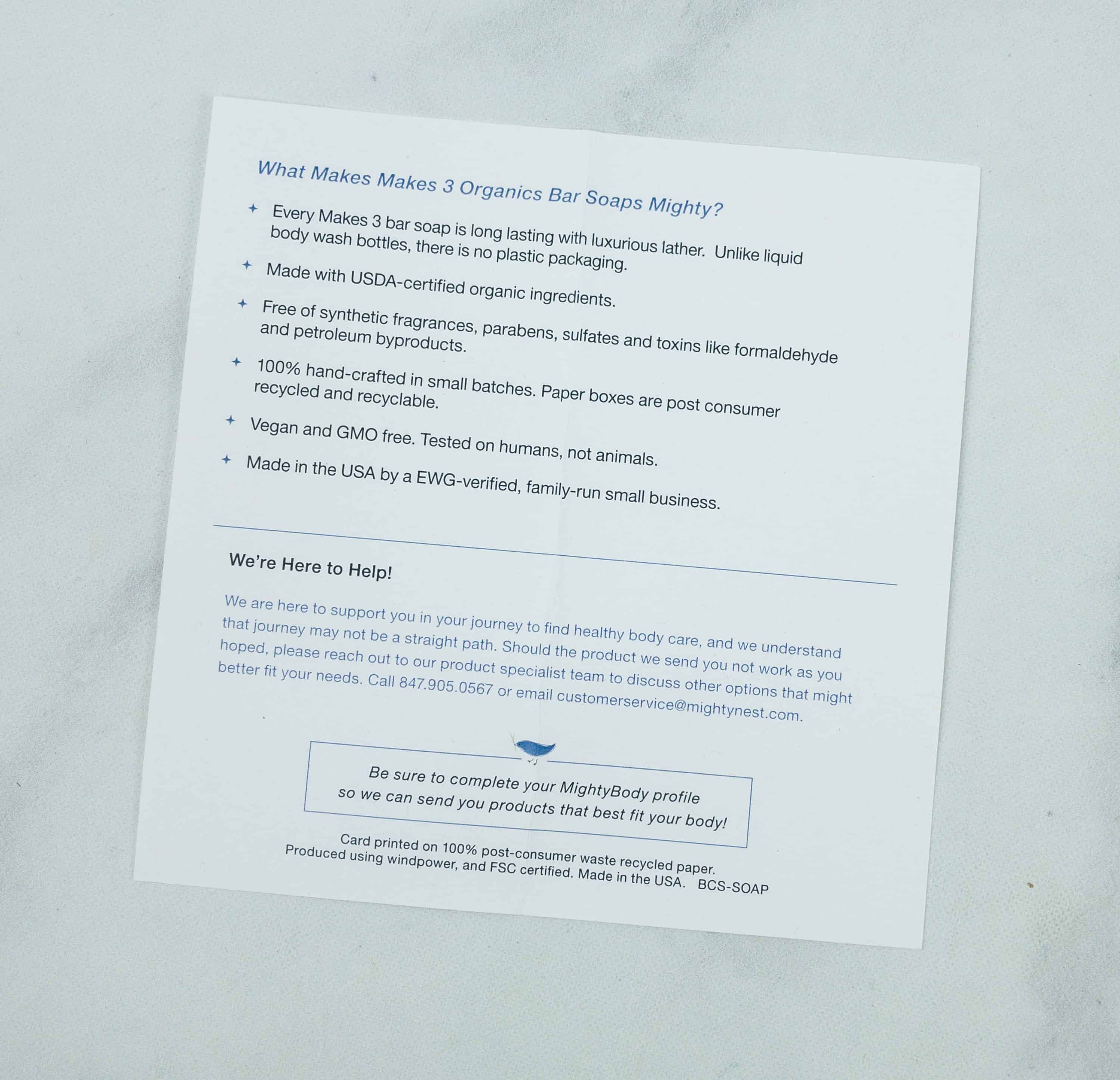 It contains information about why this month's featured product is so mighty!
Everything in the box!
The soap bars are in the same sizes with different colors representing their different scents.
The sides of the boxes indicate the directions of using, cautions, and the descriptions.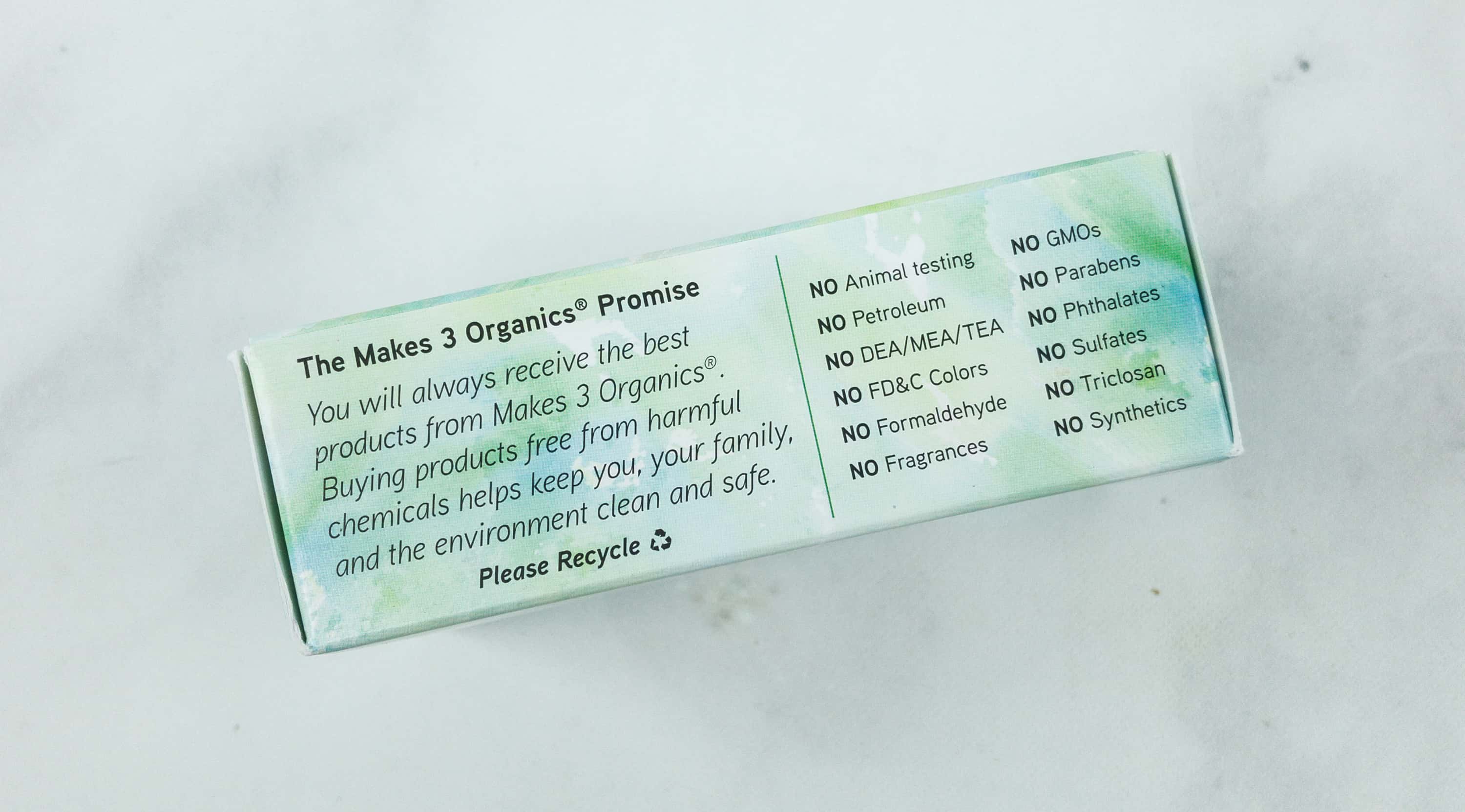 Even the box is recyclable. There's no animal testing and it's free of petroleum, formaldehyde, fragrances, GMOs, parabens, phthalates, sulfates, triclosan, and synthetics.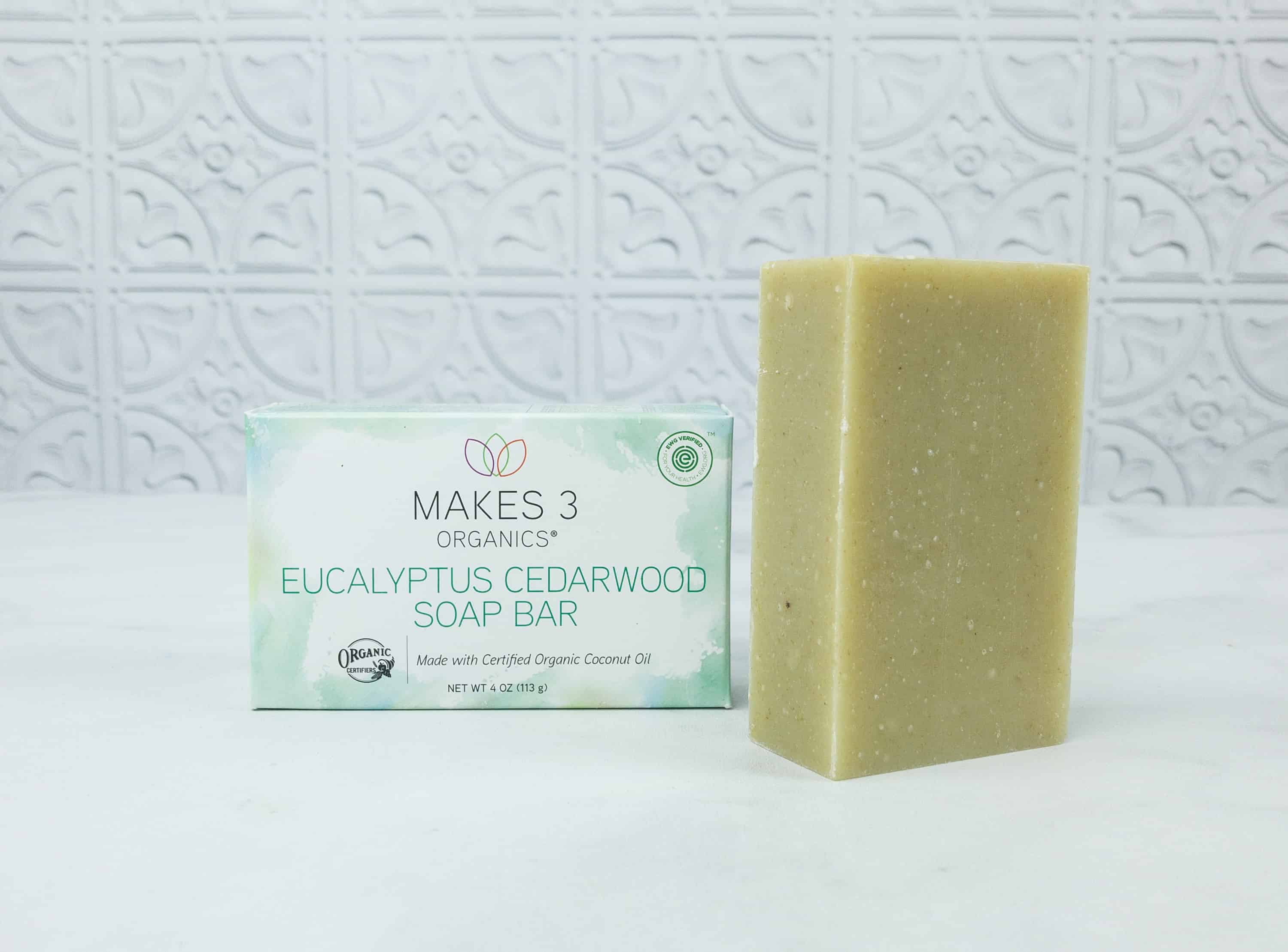 Makes 3 Organics Eucalyptus Cedarwood Soap Bar ($4.99) This variation has a refreshing, clean aroma of eucalyptus cedarwood essential oils. It makes skin naturally soft and helps revitalize your body. My husband grabbed this scent!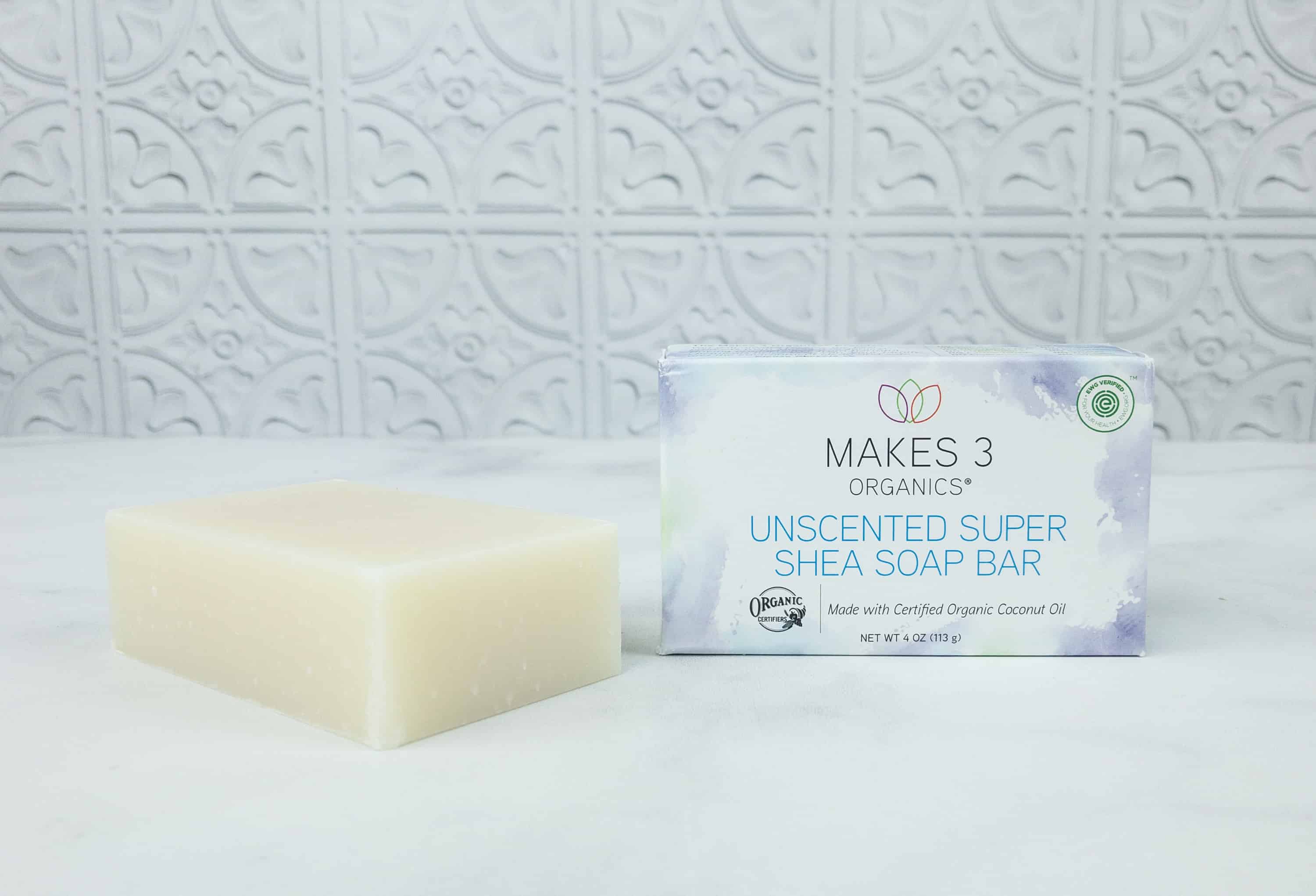 Makes 3 Organics Unscented Super Shea Soap Bar ($4.99) Shea butter is rich in cinnamic acid and vitamins E, D, C, F, and A. It helps your skin in a natural way and brings in extra moisture that makes skin super soft. It's good for sensitive skin and it doesn't have artificial ingredients that can cause irritation. We saved this bar for baby!
Makes 3 Organics Lavender Vanilla Soap Bar ($4.99) Lavender has calming properties, and also helps balance and cleanse your skin. This sleepytime scent smells delicious, and the kids scooped this one up!
These soaps are handcrafted and made with USDA Certified organic ingredients and processes so all products are guaranteed healthy and safe.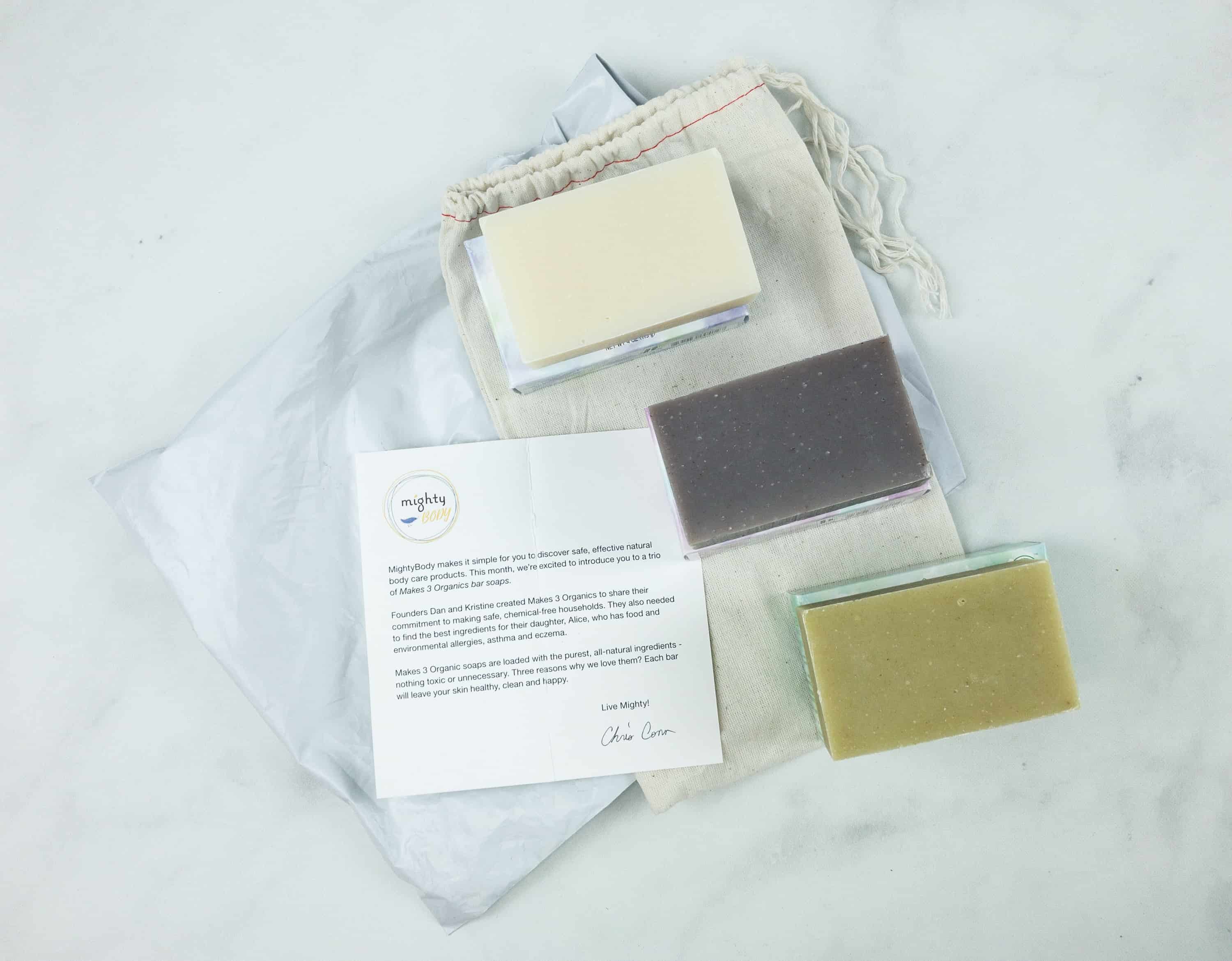 On top of natural oils, the soaps have glycerin to always provide soothing moisture. These soaps leave the skin healthy clean and long-lasting freshness.
I appreciate the different scents and the lingering smell from them when I opened the boxes. They cleanse the body effectively and moisturize it at the same time. The soaps don't strip the natural oils of the skin and there are no artificial ingredients so it's perfect for sensitive skin. Giving us three bars with different scents emphasize their range and you can choose your favorite out of the group, and there was a bar for every member of the family! The products are worth $15, too!
What do you think of this month's Mighty Body box?