Margot Elena Discovery Box is a quarterly box from the parent brand of Library of Flowers, TokyoMilk, Lollia, The Cottage Greenhouse, and Love & Toast and promises a $200+ value. This box is delivered four times a year for $49.99 per box plus FedEx Ground Shipping of $6.95 a box. With your purchase, you'll be enrolled in their seasonal membership and receive a box of beauty every 3 months delivered to your doorstep.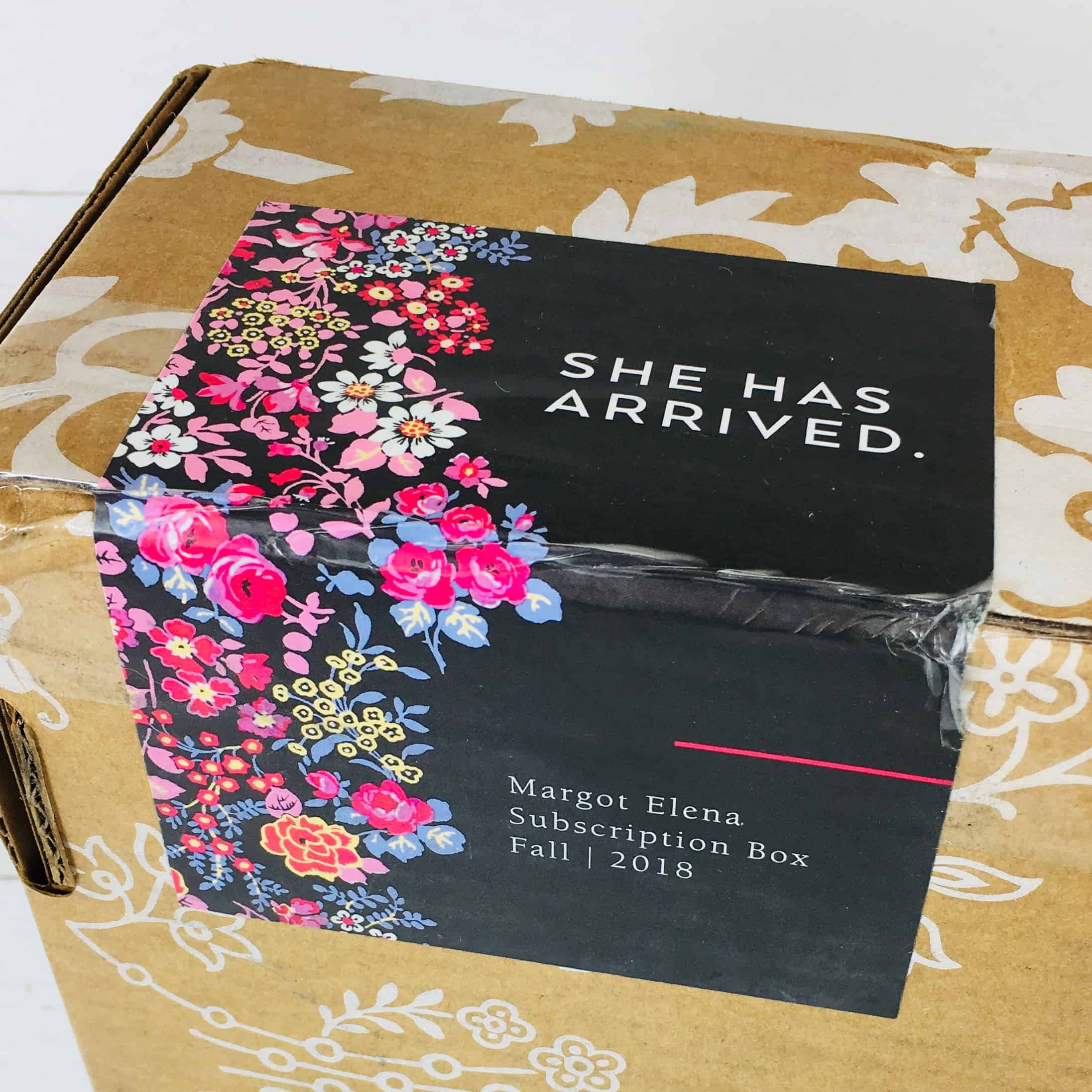 The box is sealed with a pink sticker. She has arrived!
Such a pretty box!
Even the inside lid is put to work!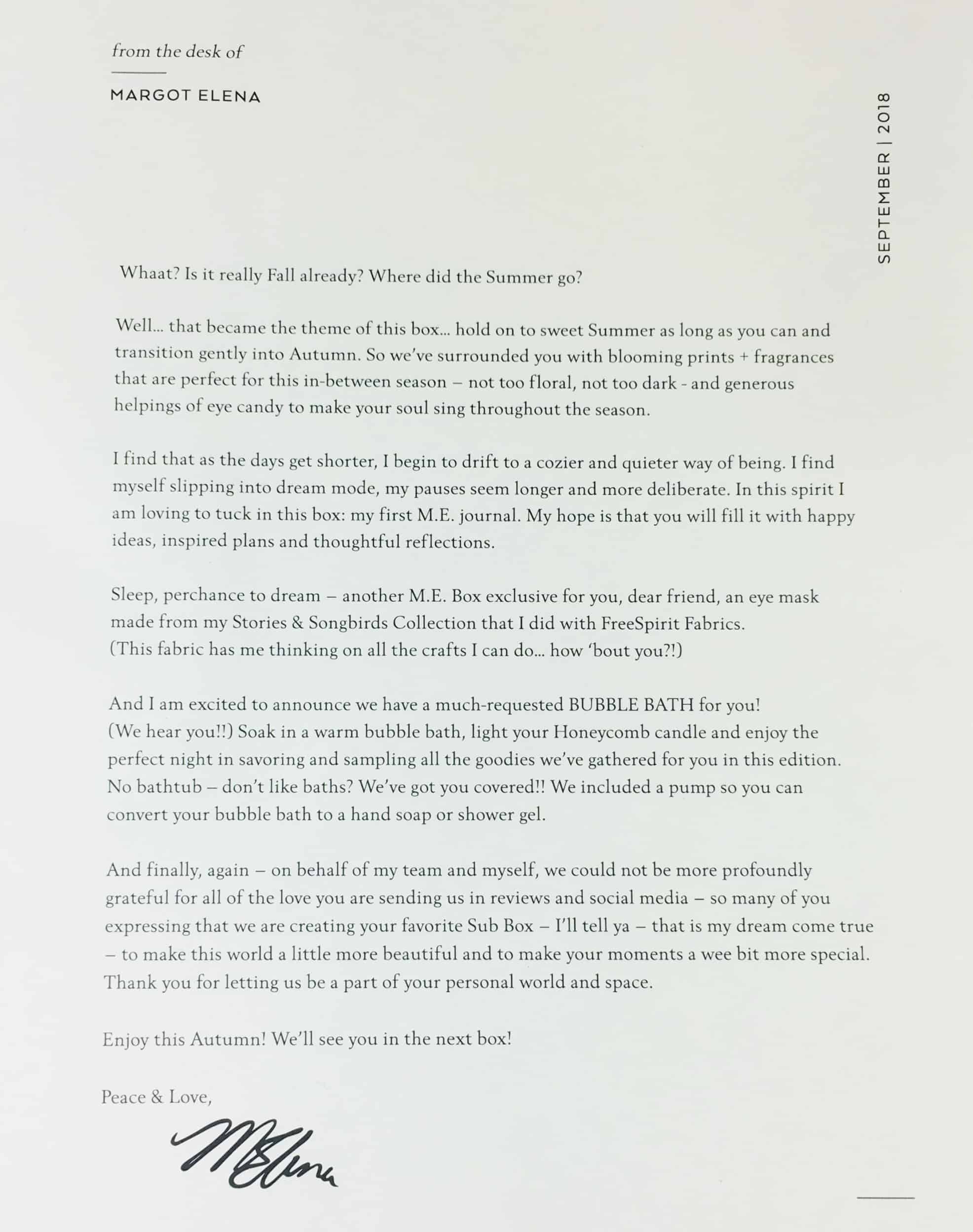 We are welcomed with a note from the curator.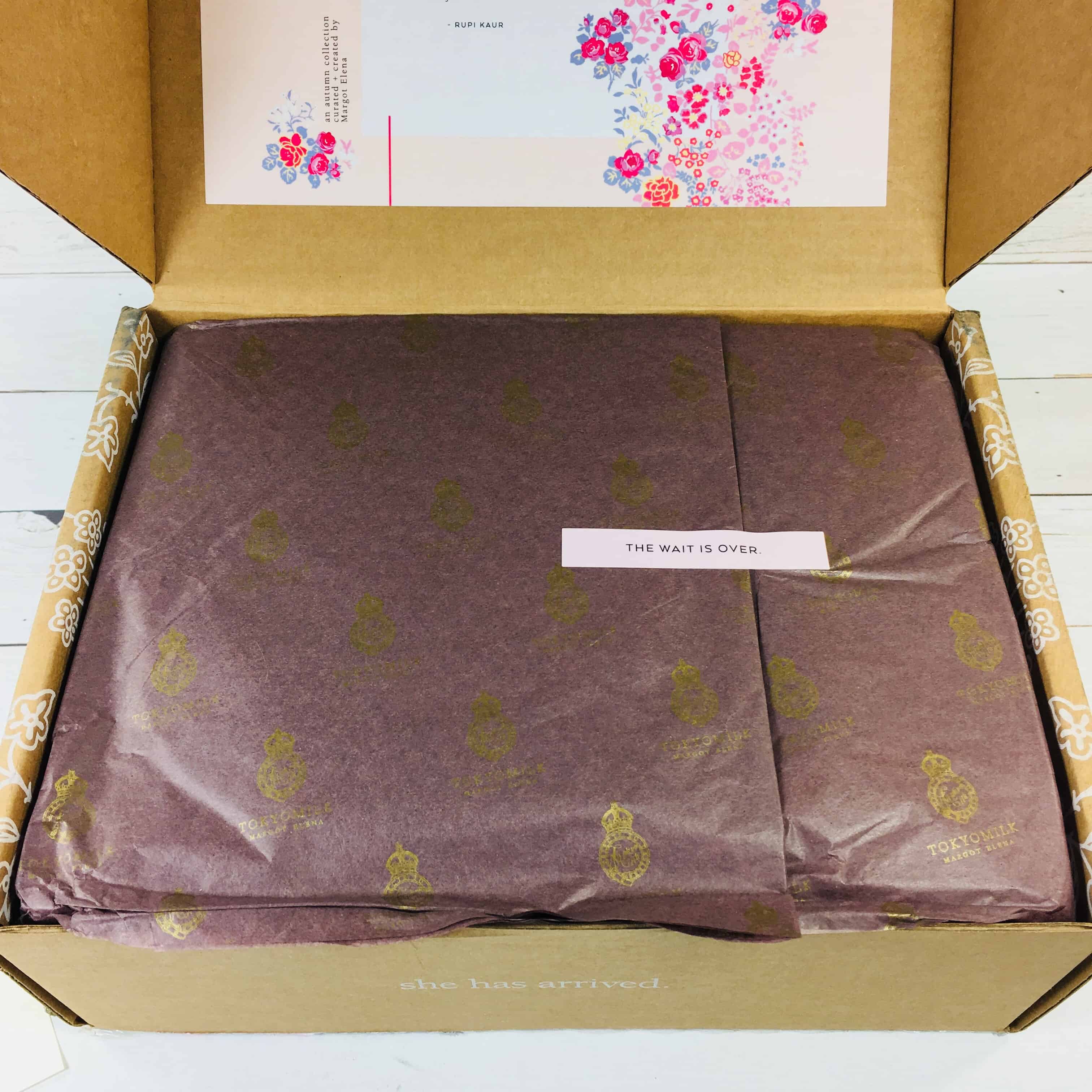 The contents are wrapped in purple paper with the TokyoMilk logo and was sealed with a sticker.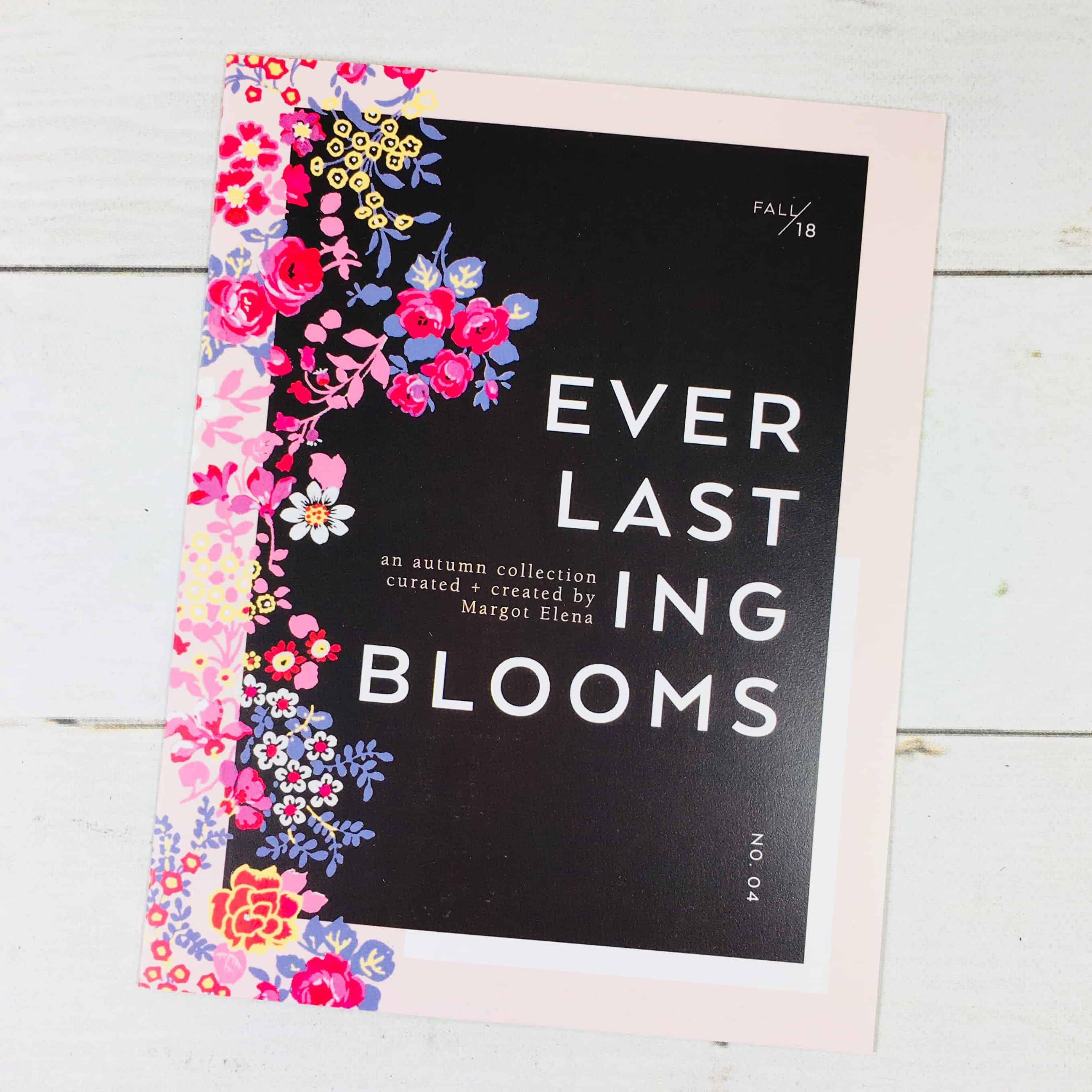 The info card from this box looks very elegant too.
There was a list of what's inside the box. That's about $217 retail value!
Share your pictures on social media and they may be featured!
Bubble wrap provided a nice cushion for the items.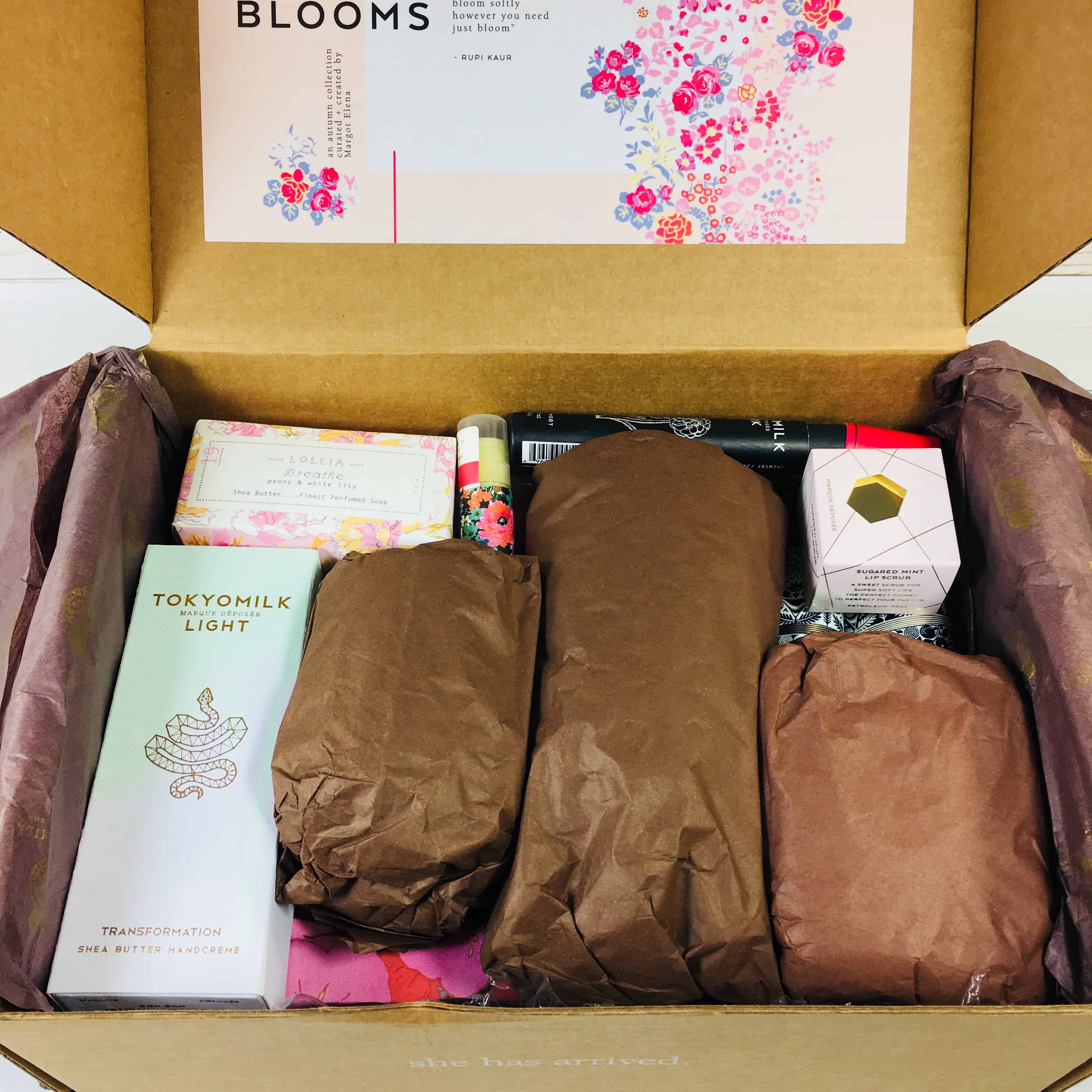 Then again, this box was packed so full there probably wasn't much room for wiggling.
I found additional bubble wrap and tissue paper around the glass items. This prolonged the unboxing experience and I felt like I was opening a box full of gifts!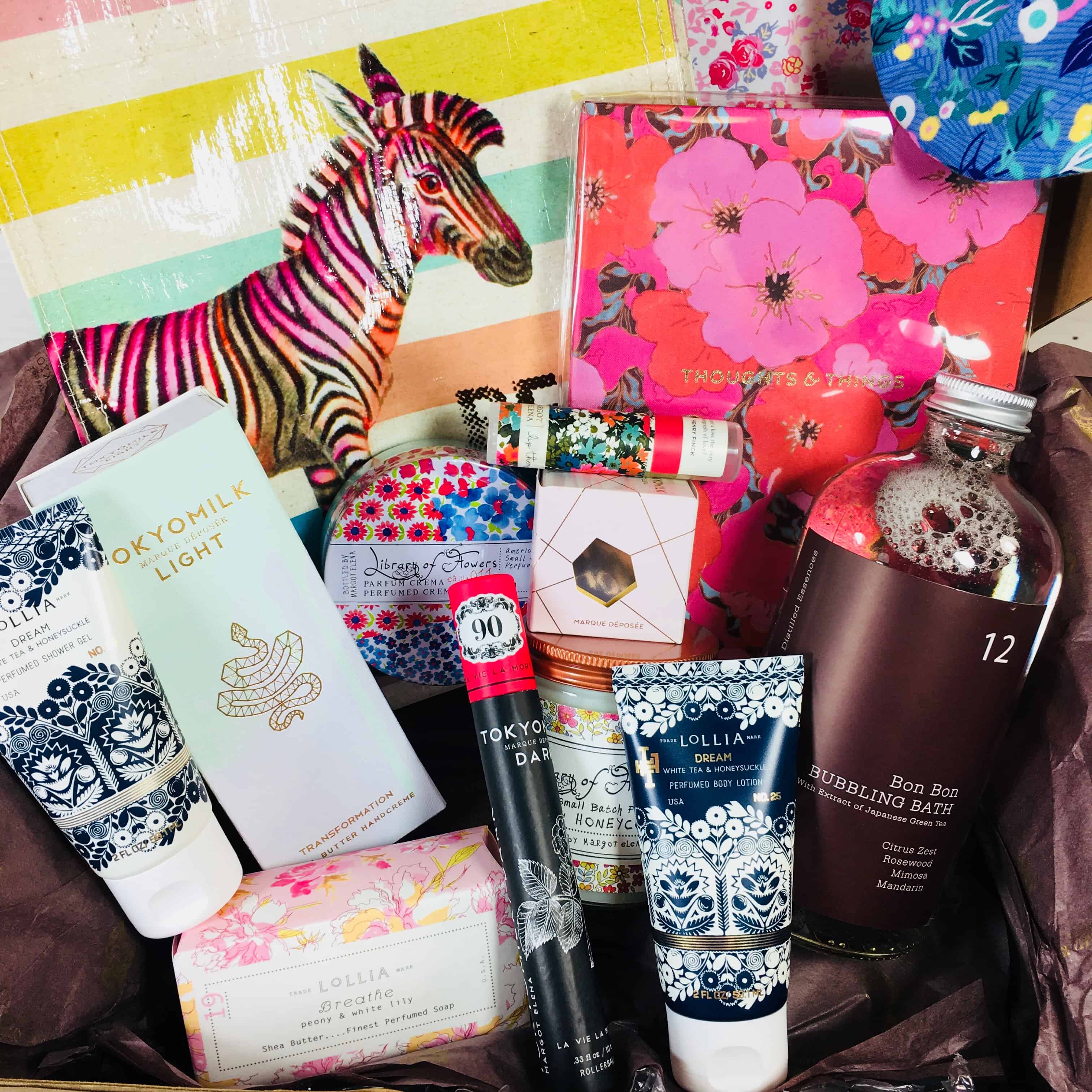 Everything in the Fall Discovery box! This was my first box from this lovely company, although I am no stranger to the Margo Elena product lines and receive them occasionally in other subscription boxes. Still, I was amazed and quite possibly cried tears of joy over the stunning selection and overall beautifulness of the complete experience.
Margot Elena Stories & Songbirds Eye Mask ($20) is listed as an exclusive item and after looking through pictures of other boxes online it looks like the pattern may vary from box to box. This print is from the Stories and Songbirds fabric collection and is called "Stardust/Twilight". I didn't know that Margot Elena offered fabric by the yard but there you go!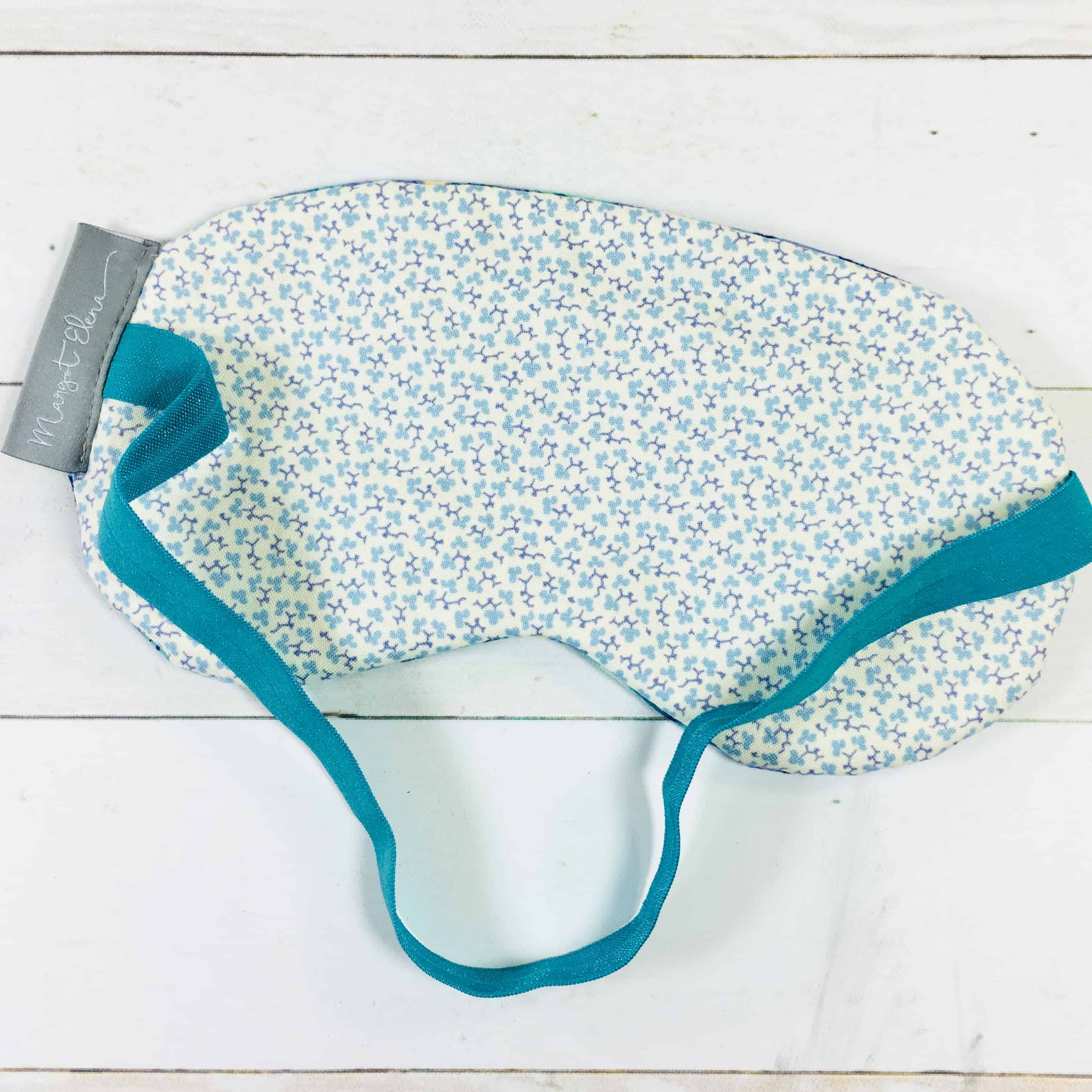 The back has complementary fabric, also from the same line but called "A Gal in Calico/Twilight". An elastic band keeps this close to the eyes but is not so tight as to cause a headache.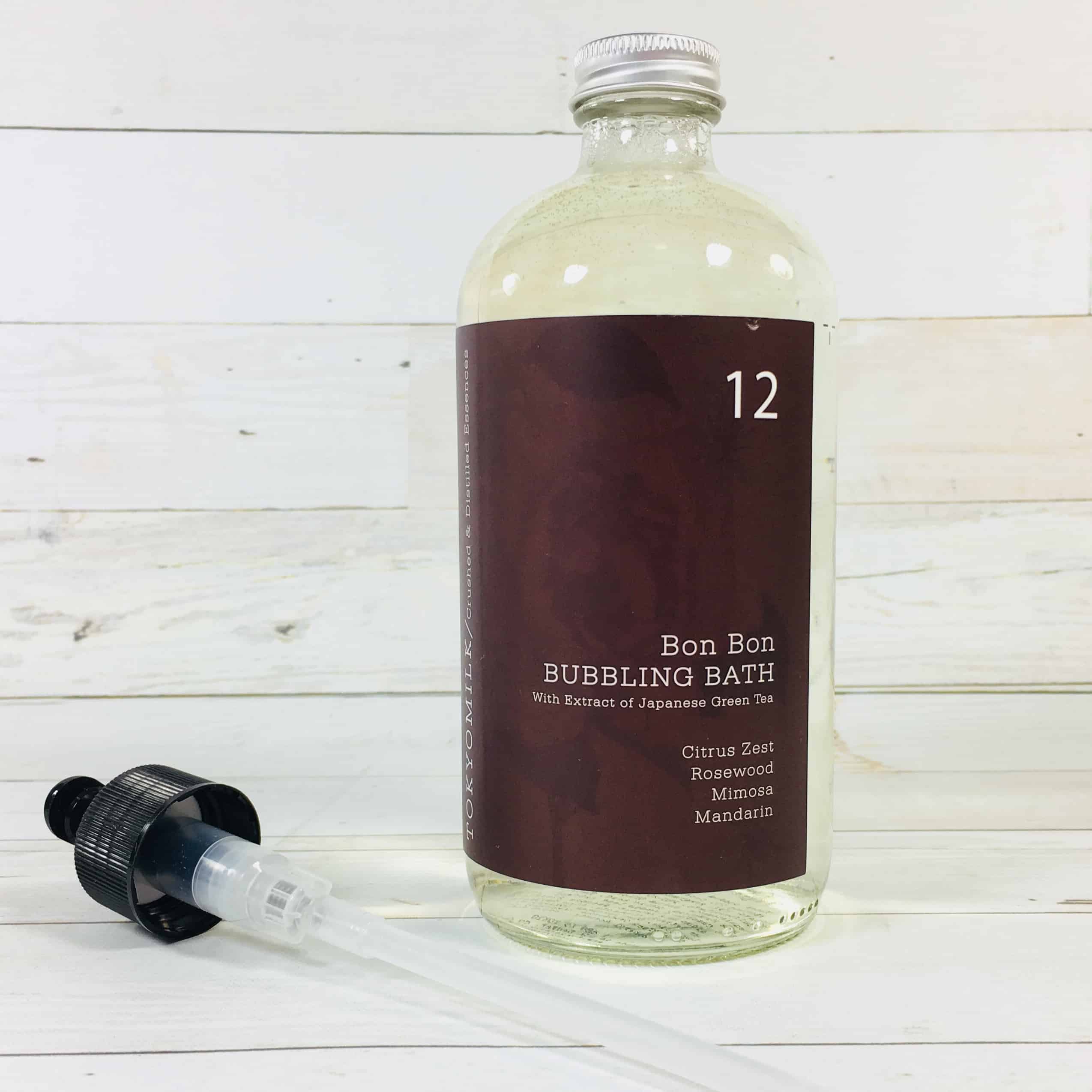 TokyoMilk Roses with Bees Bon Bon Bubbling Bath ($22) has notes of citrus zest, rosewood, mimosa, and mandarin and the featured fragrance says "Gin & Rosewater No. 12". It came with a pump so it can be used as a hand soap or shower gel (see, they thought of everything!). It smells amazing.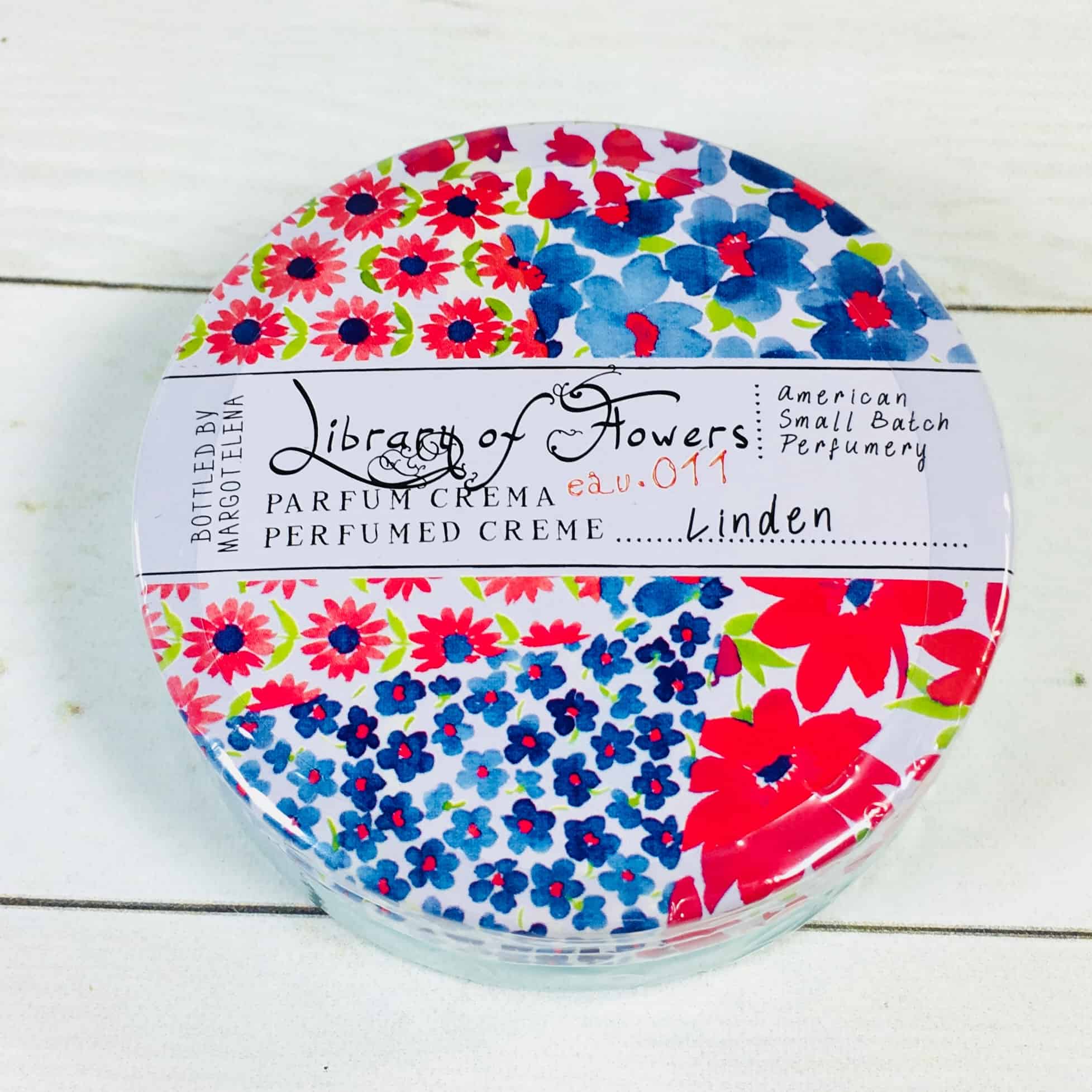 Library of Flowers 03 Linden Parfum Crema ($21) I am so glad I read up on this product before using it because it is perfume in a cream form, and NOT an all-over body cream! It has three times the power of the regular ME perfumes so just a dab will do ya.
Apply a bit to traditional pulse points. This scent has notes of linden blossom, narcissus, and clover honey. To me it smells powdery, floral, and bit sweet like honey. Again, you only need a touch of it and it has lasted for quite a while on my inner wrist.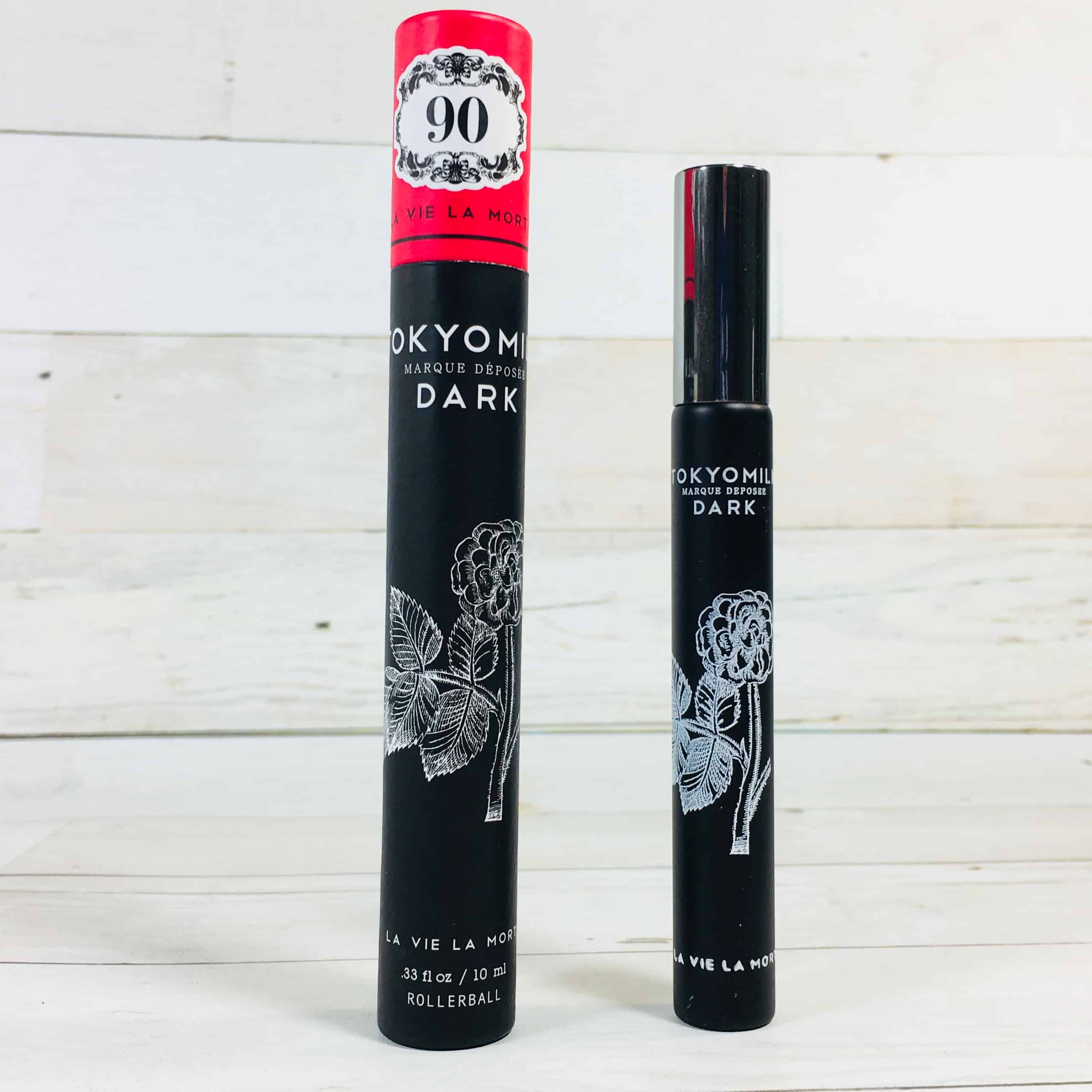 TokyoMilk Dark La Vie La Mort Parfum Rollerball ($22) I am familiar with this scent line after purchasing a quartet of mini-rollerballs at Sephora. It is an Oriental Floral scent and is meant to be unisex.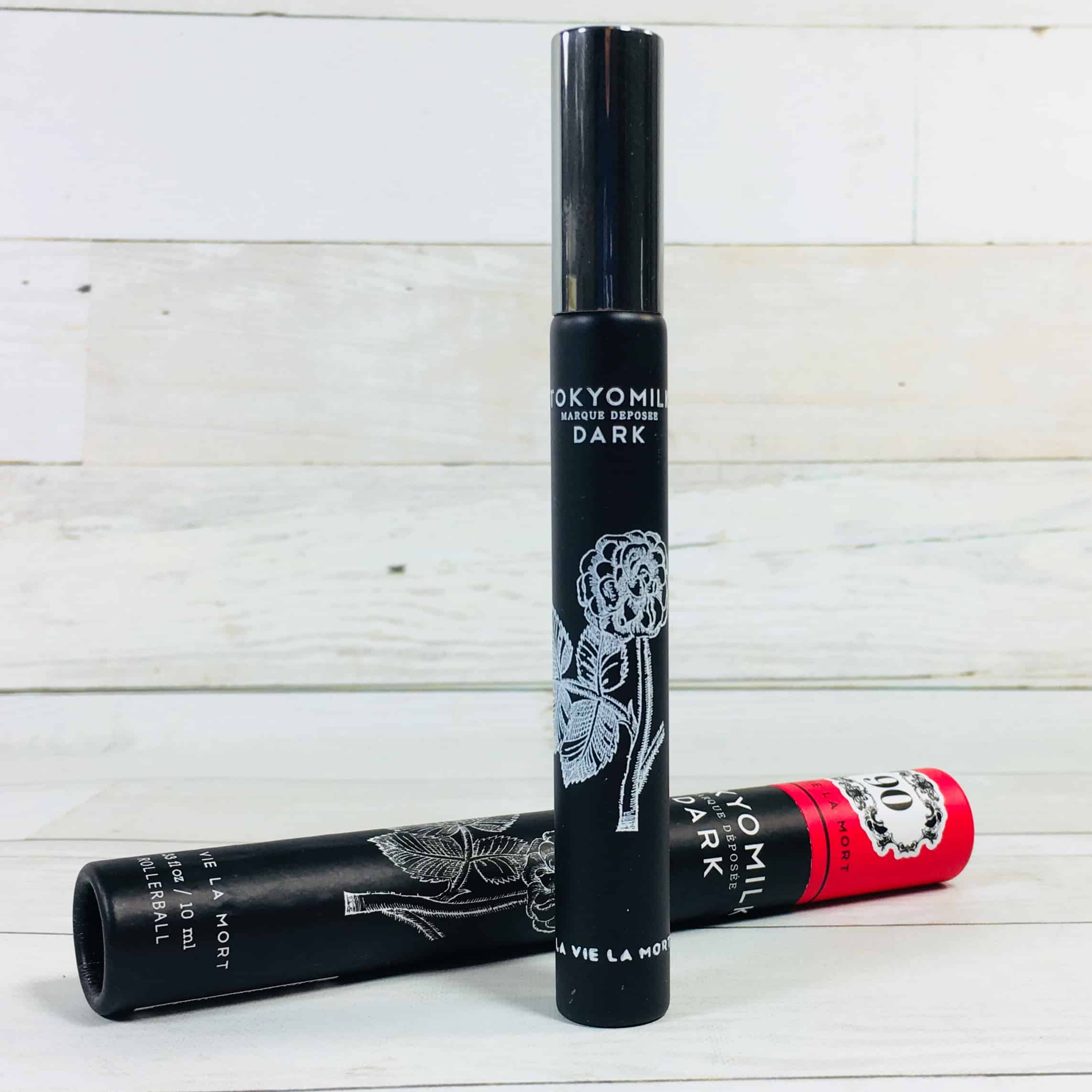 Scent notes include tuberose, jasmine, and hibiscus leaf.
It has a rollerball applicator so you can apply on the go. It smells floral, warm, and feminine.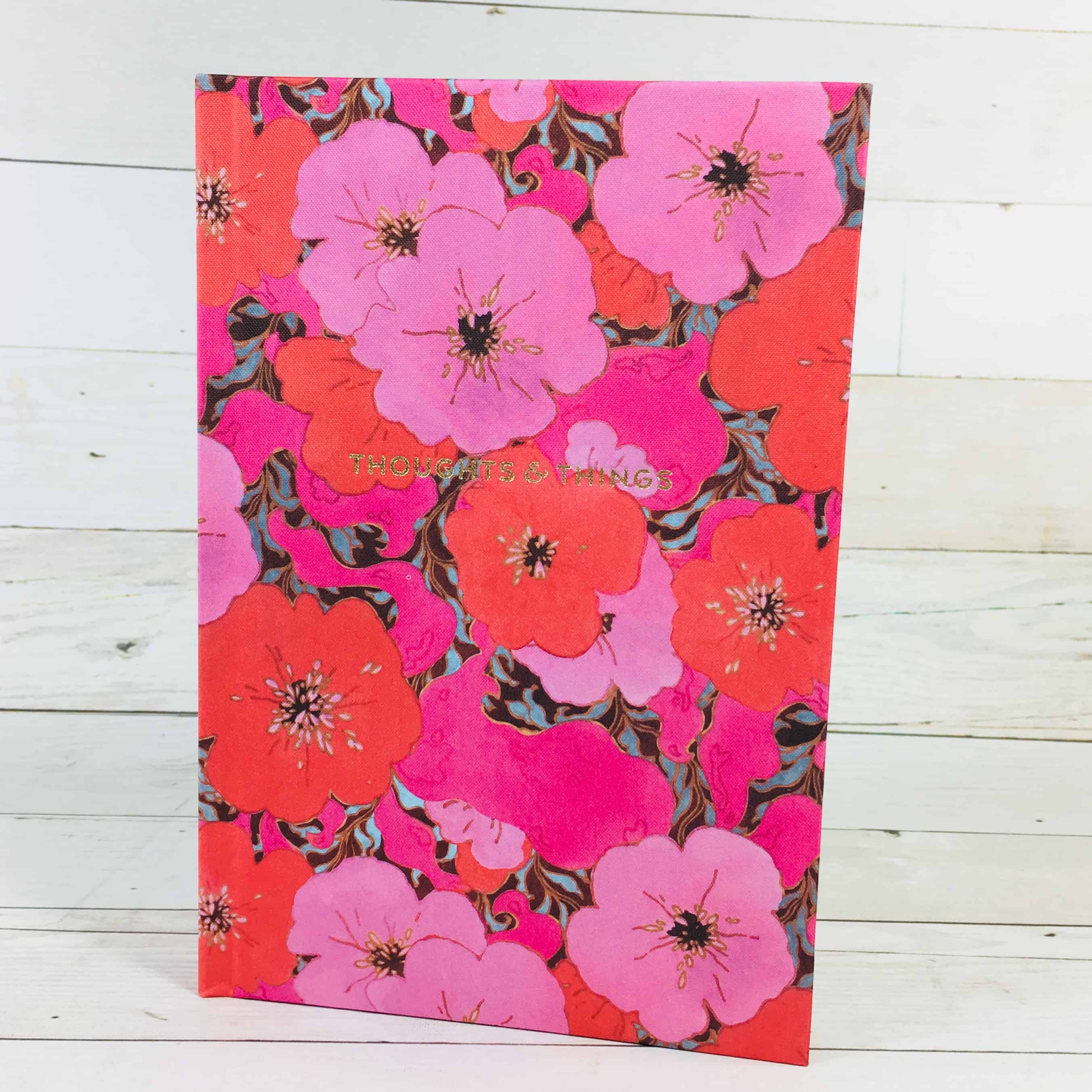 Margot Elena Book of Thoughts Floral Journal ($20) is a new edition to the product line that isn't available for purchase, at least not yet. The outside of the journal is covered in fabric and the words "Thoughts & Things" is in gold foil.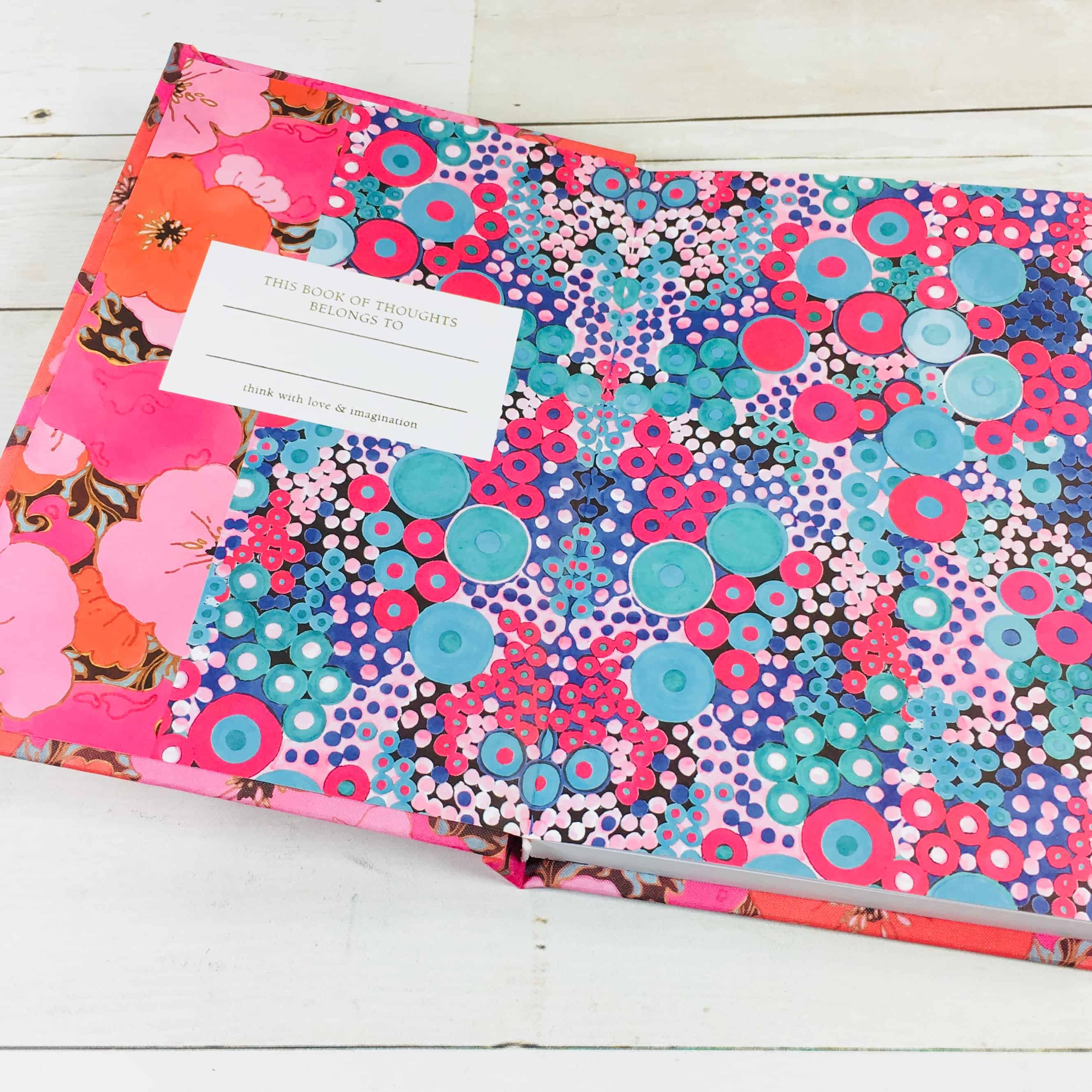 The inside front and back covers have a contrasting print and it is one of the prettiest journals I've ever seen.
The pages are lined and there is a pink ribbon page marker inside to mark your place.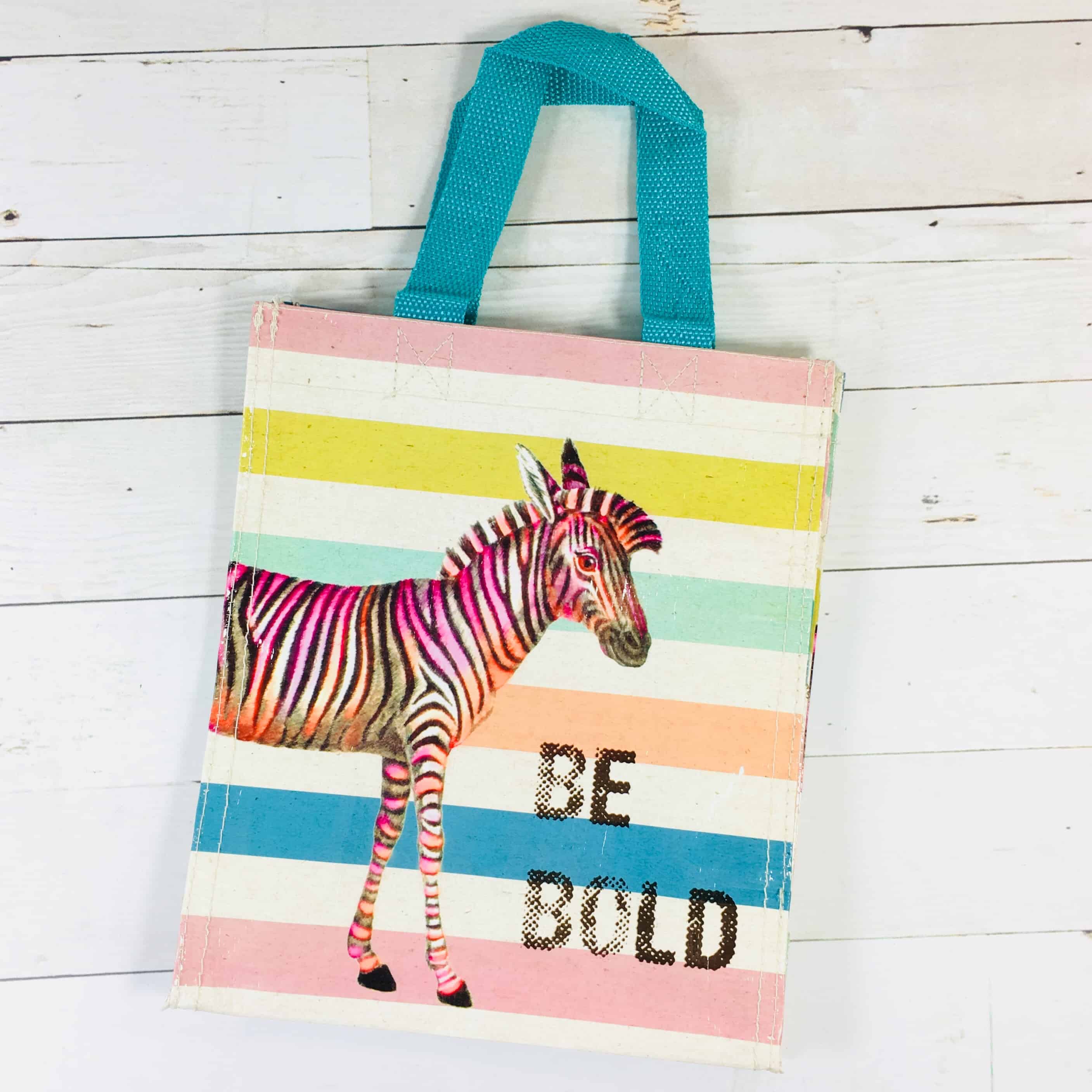 TokyoMilk Classic Small Tote Bag ($12) Like the eye mask, this product was sent in a variety of prints. It has a sturdy woven handle and is made of plastic.
My daughter recently asked me to bring a similar bag on my next visit to her college so she could use it as a lunchbox. I am so happy to have received this since it is perfect for her needs!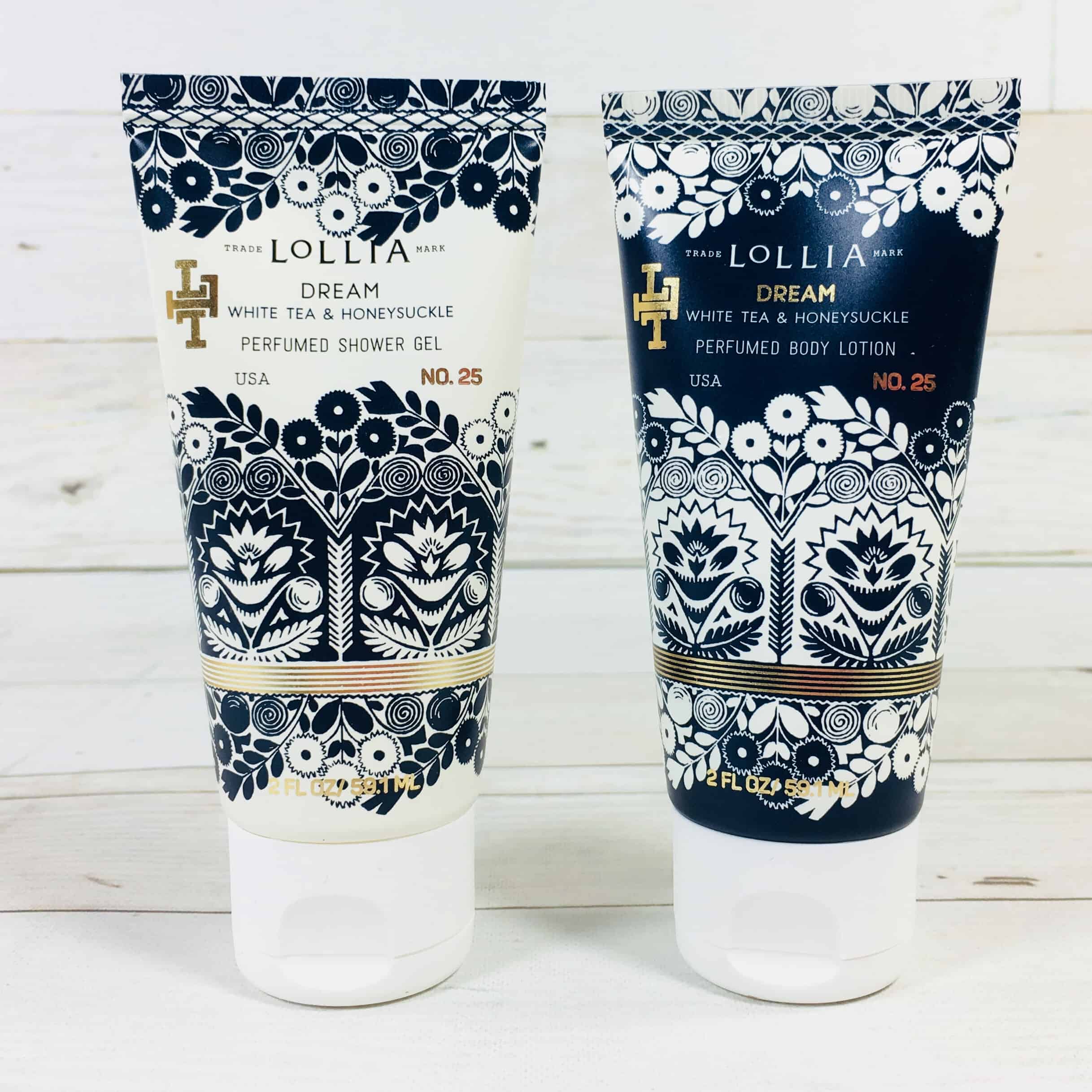 Lollia Dream Perfumed Shower Gel & Body Lotion ($26) Hmm, the info sheet said this was a shower gel and hand cream duo but the 2nd item clearly says body lotion. I found the gel online but can't seem to find a body lotion for this line so the value is taken from the card. I used the duo one morning and enjoyed the scent from the gel, which rinsed clean away, and the lotion, which lasted for the better part of the day. I didn't need to wear a separate perfume and I would say that the scent was clean, floral, and powdery. I would suggest using the perfumed lotion on the upper half of the body (and an unscented one on the bottom half) to help the container last longer. Or, if it is too strong of a scent, you could use the scented lotion on the bottom half and enjoy a lighter touch of fragrance as it wafts up from below.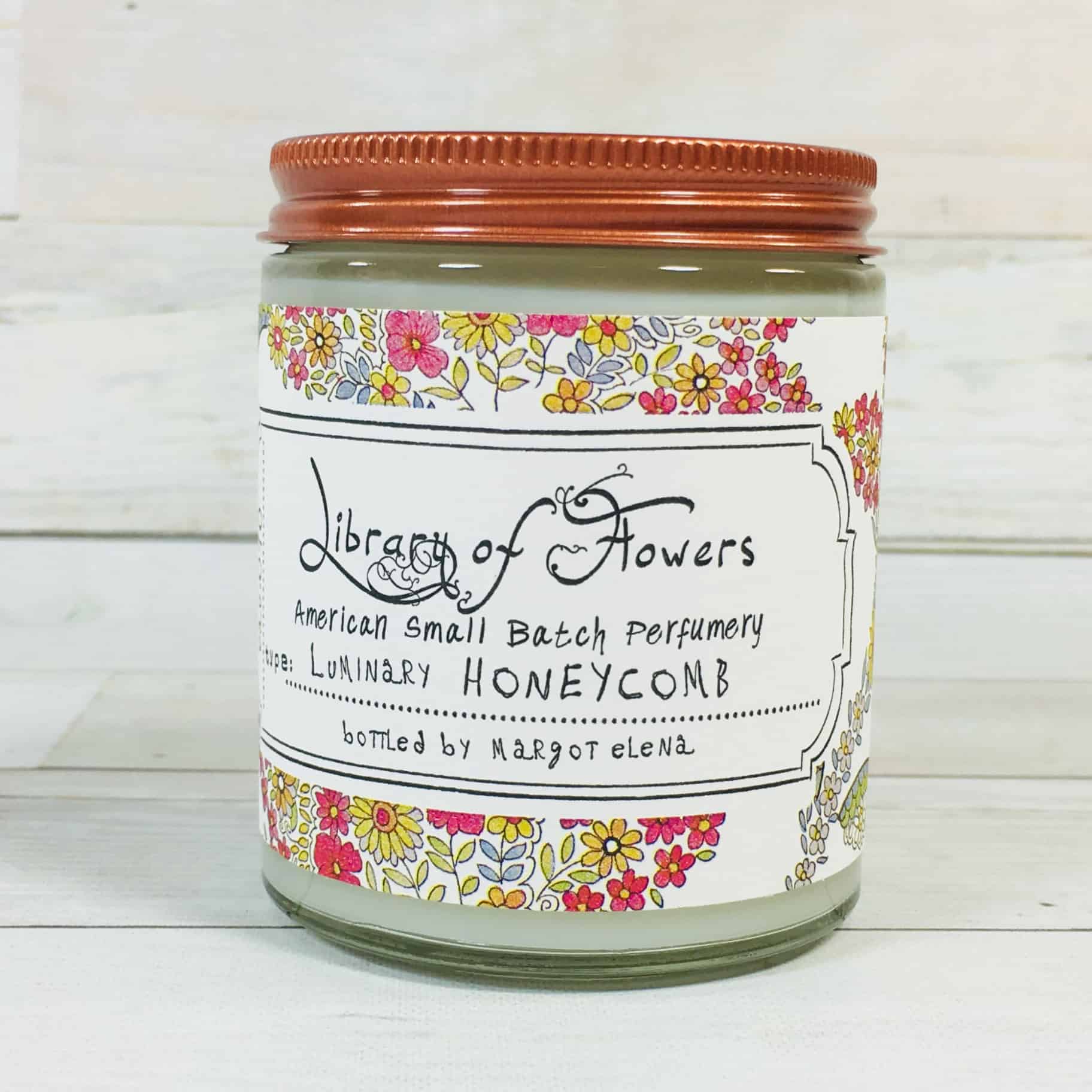 Library of Flowers Honeycomb Luminary ($16) I love a good candle and this candle is great! It is filled with 5 oz of soy wax and should burn for around 36 hours.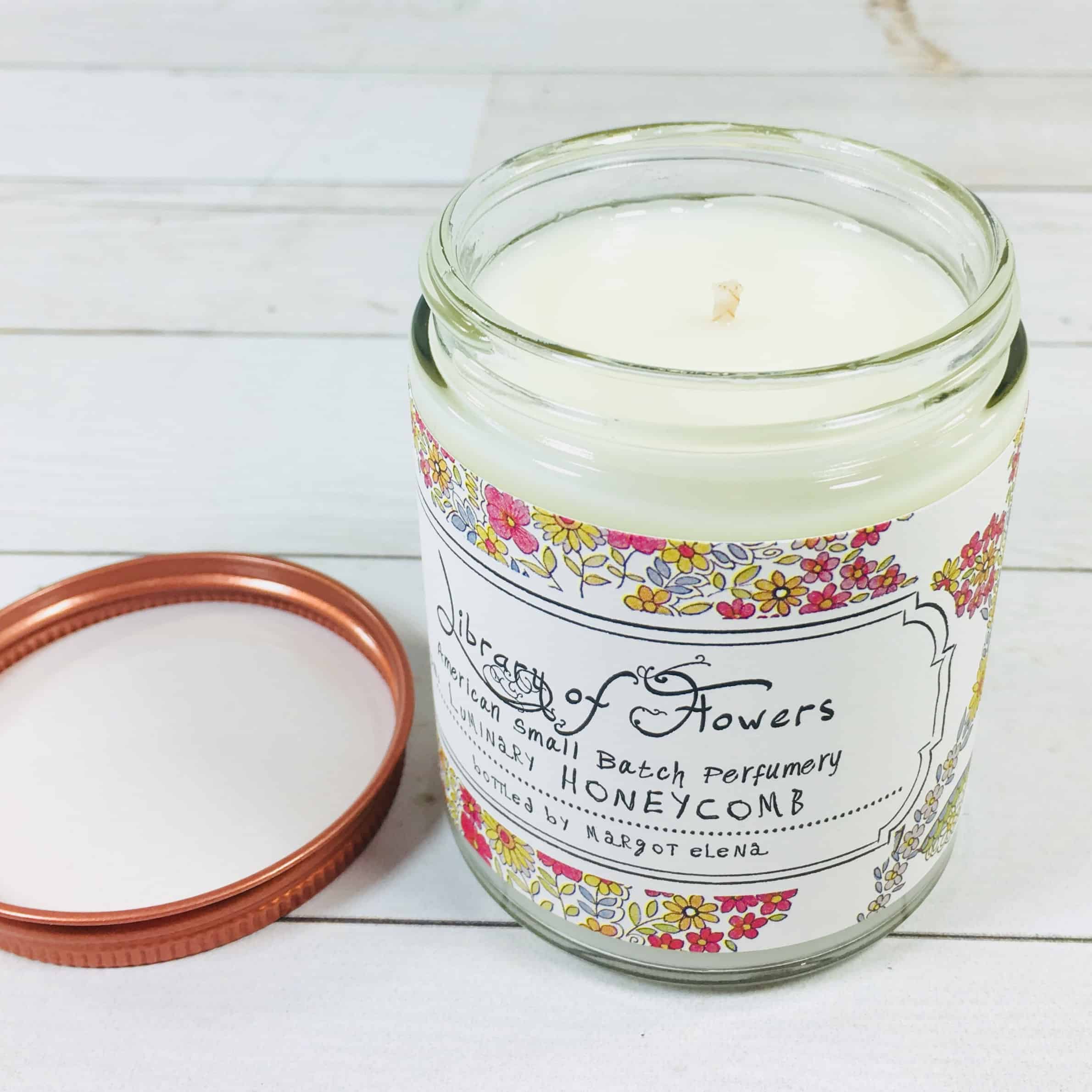 Scent notes include fig and honey and I would say it smells like honey and is sweet, floral, and warm. It gave a gentle fragrance while burning that wasn't overwhelming and it's just so pretty to look at, too!
TokyoMilk Light Transformation Shea Butter Handcreme ($22) I'm a sucker for a lovely hand lotion and this one is rich yet not greasy and smells exquisite! Scent notes include mandarin, tuberose, and amber and it is sweet, fruity, and comforting. Argan oil, shea butter, and other plant oils help enrich this luxe product.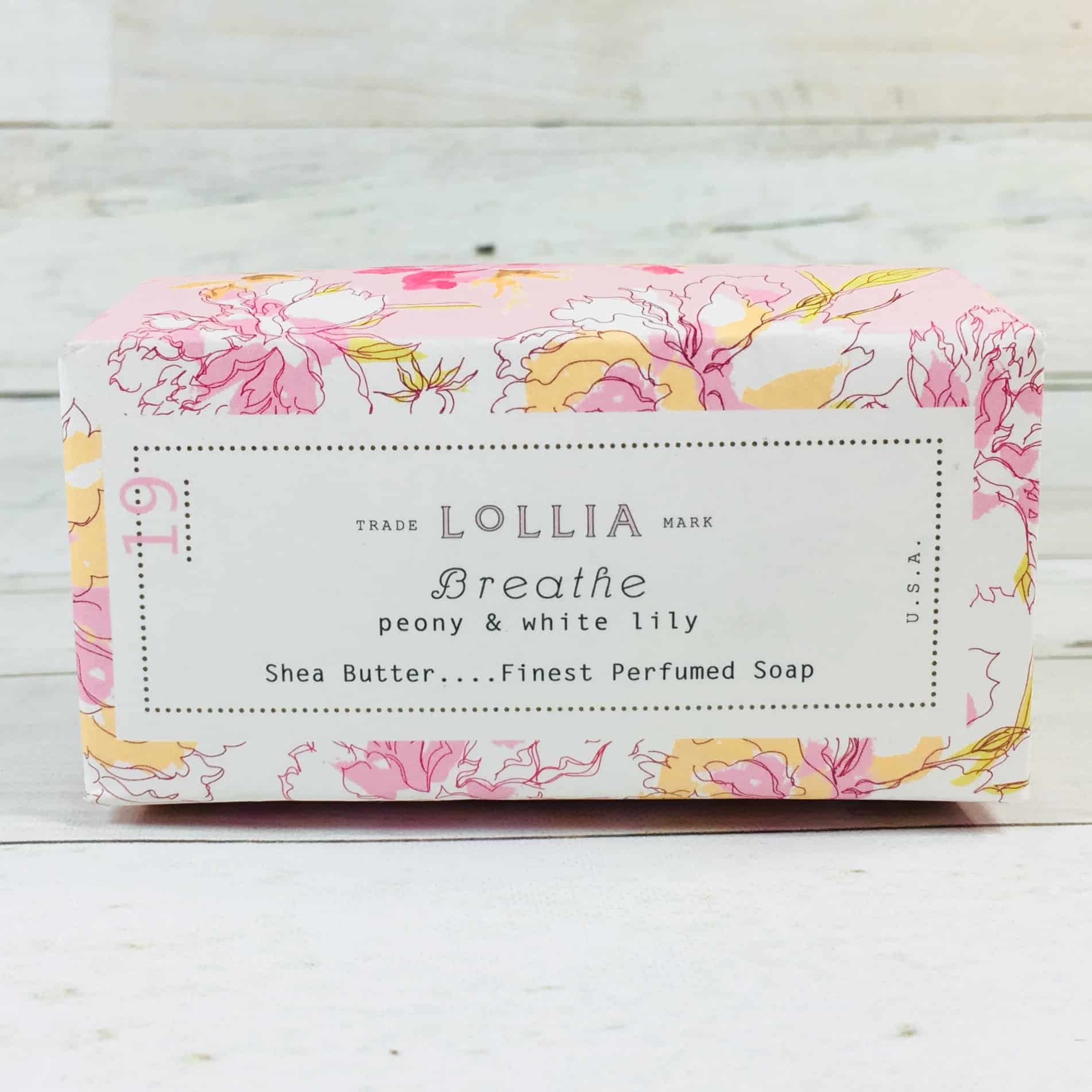 Lollia Breathe Triple-Milled Shea Butter Soap ($12) Breathe is scented with peony and white lily and is a very feminine and floral fragrance. Shea butter, coconut oil, and olive oil help nourish skin. This would also make a fragrant sachet when placed in a drawer with delicates.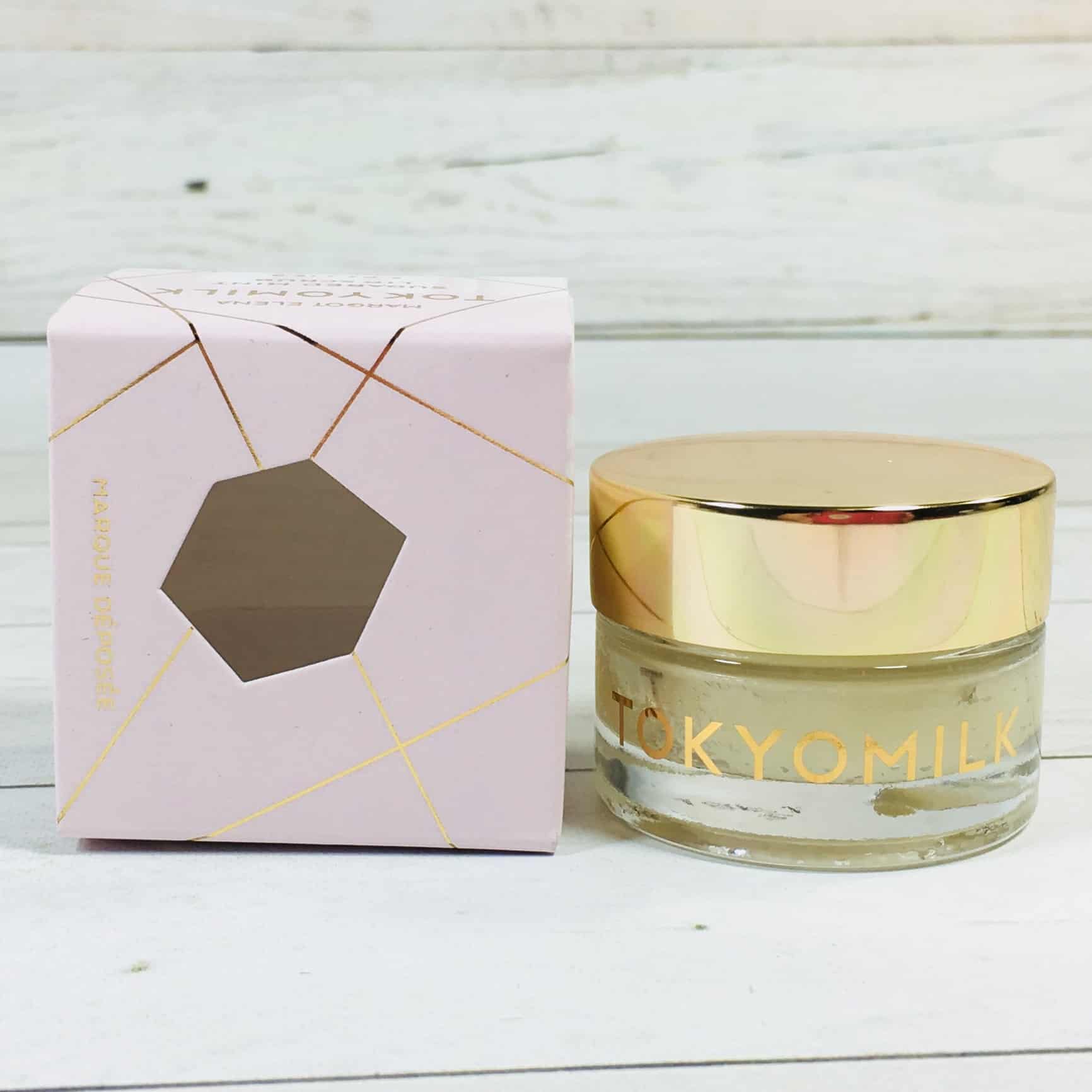 TokyoMilk Sugared Mint Lip Scrub ($16) All of these lovely floral fragrances in this box and I've found my most favorite scent of all, mint! This is a nice product to have on hand as cold winds begin to blow and leave lips worse for wear.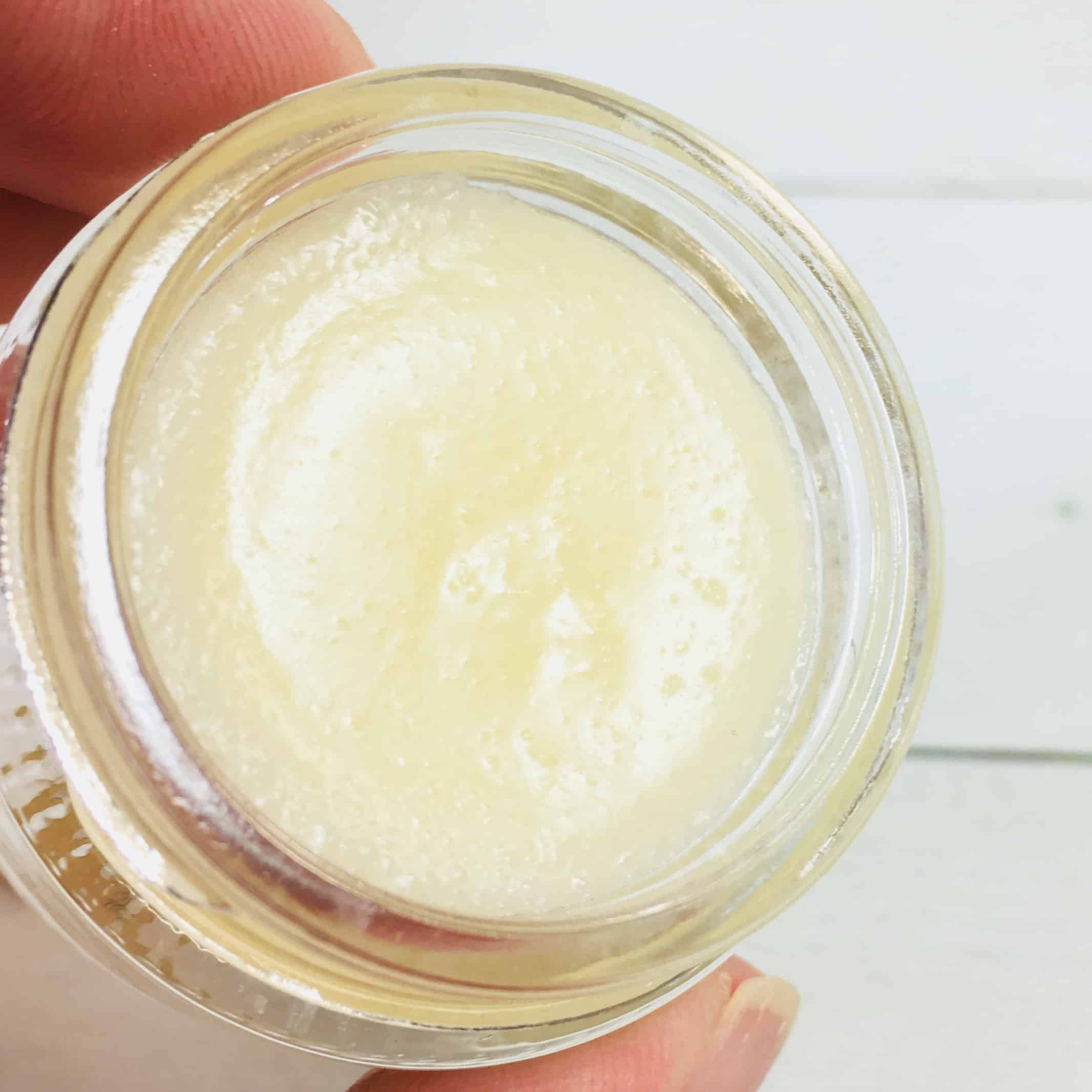 Sugar is the first ingredient in this scrub, followed by coconut oil and shea butter. It left my lips super soft and a little tingly.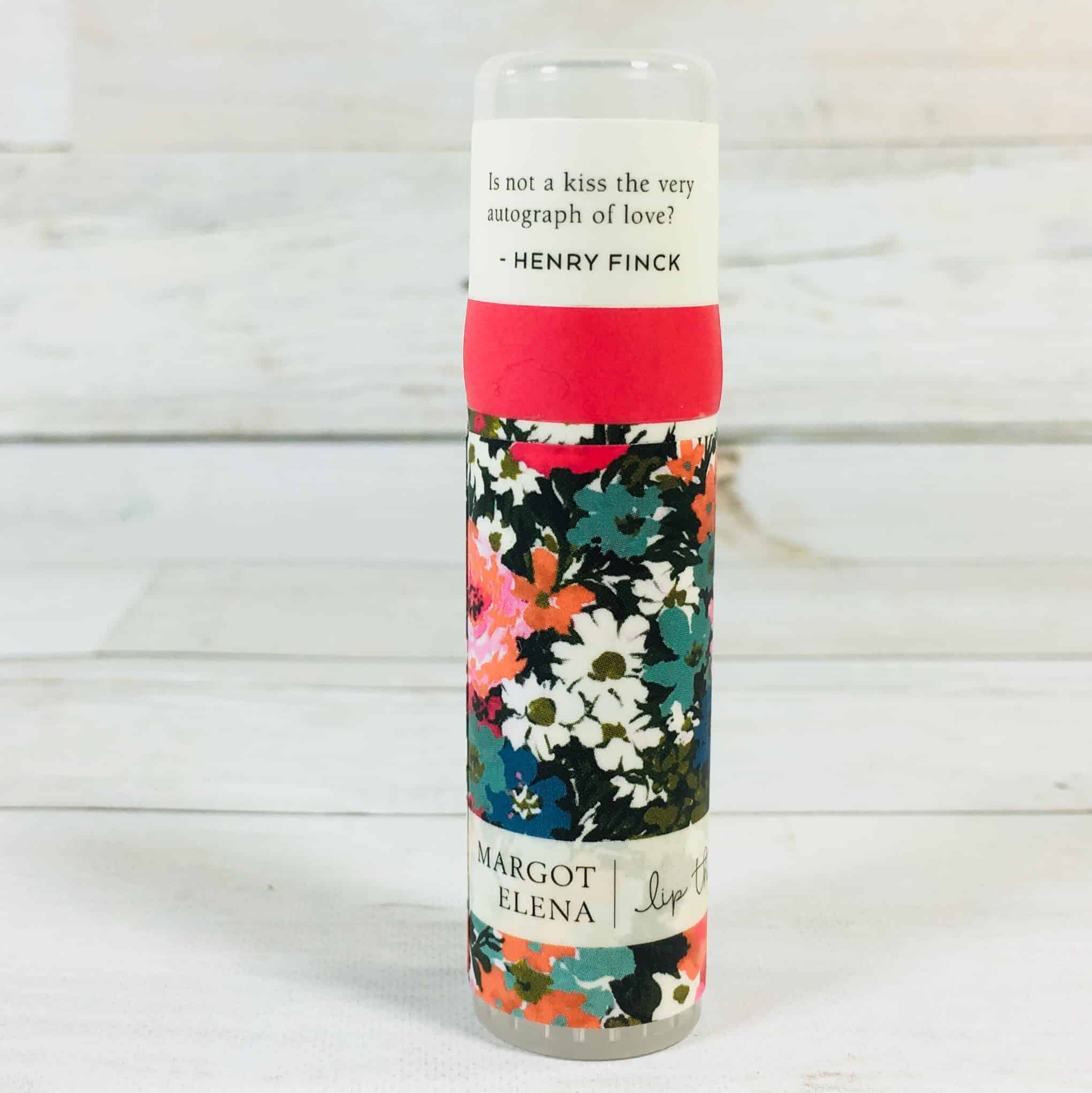 Margot Elena Cucumber Rose Lip Therapy ($8) Here is another exclusive item that I can't seem to find on the website. After using the lip scrub shown above, I slicked on this superb lip balm. I could not find a list of ingredients but my lips feel pretty darn good now.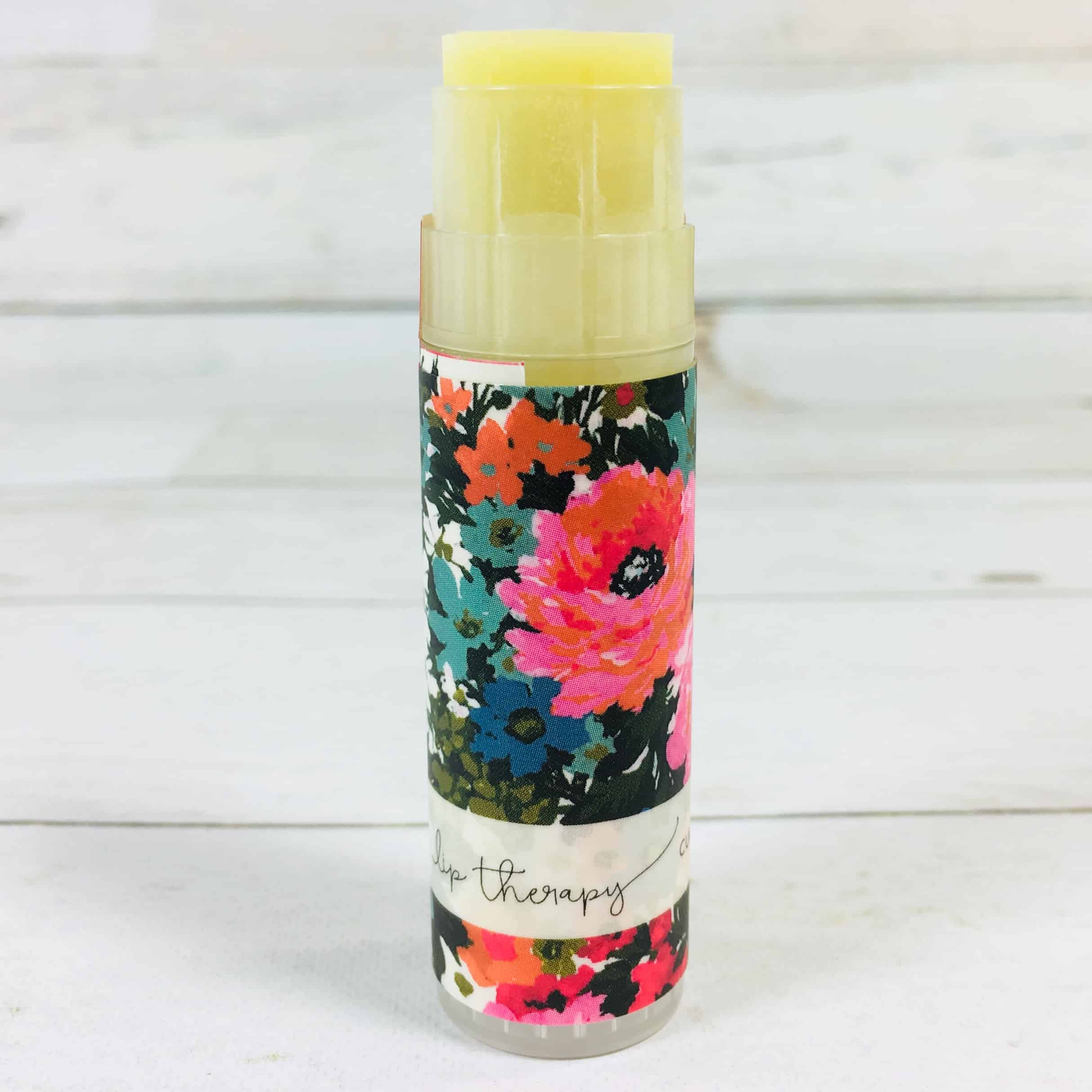 I was a little worried I wouldn't like the flavor but like everything else in this box, it was breathtaking.
I feel like I need a round of applause to play here in honor of the glorious Margot Elena Fall Discovery Box! This was one of the most thoughtful subscription boxes I have ever had the pleasure to open, everything was sublime to my eyes and nose. Not only was this an amazing box and value, but it would make a super special gift for a loved one. I think I would consider buying an extra box and keeping the items set aside as gifts throughout the year. Friend's birthday? Here's an amazing hand lotion. Hostess gift? Please accept this special candle. Of course, there's nothing wrong with spoiling yourself now and then either!
What do you think of this quarter's Margot Elena Discovery Box?
Visit Margot Elena Discovery Box to subscribe or find out more!