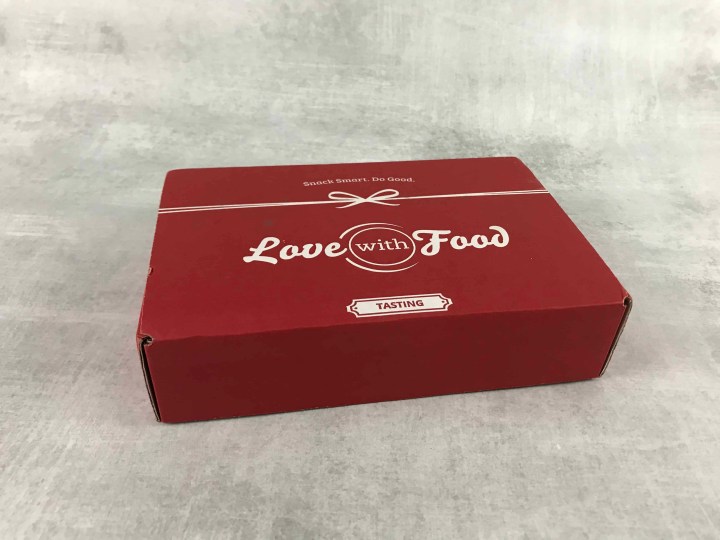 Love with Food is a popular snack subscription! It is a fun snack discovery subscription available in three versions: classic tasting box, deluxe/family size, and gluten-free. This is the Tasting Box, but you can see our reviews of the other versions too.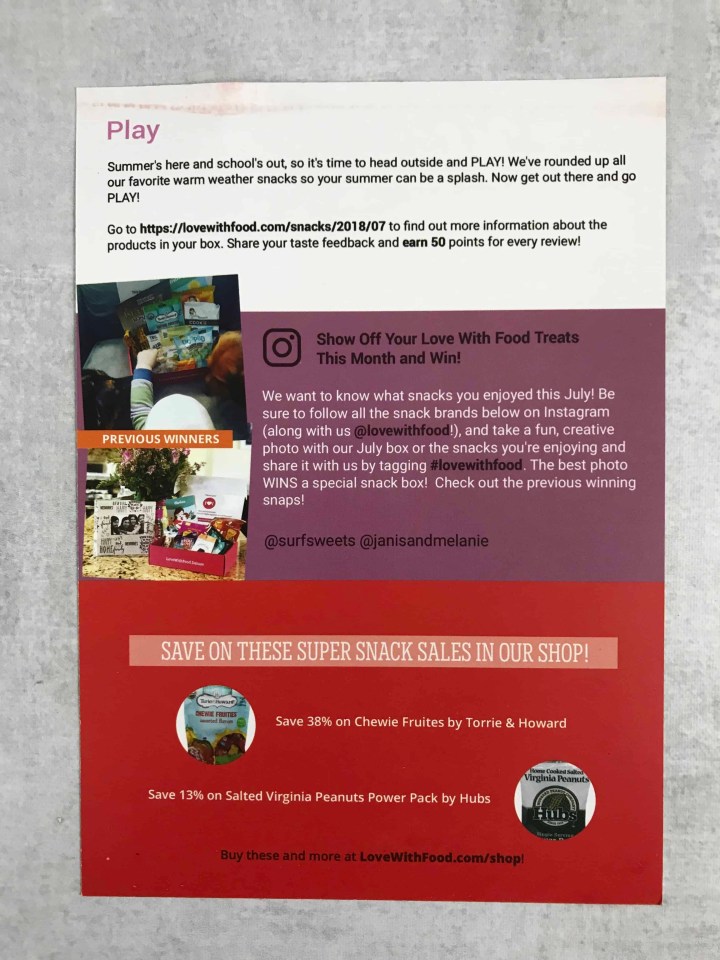 This month's theme for Love with Food is Play. It's all about living in the moment and taking advantage of those moments when time and life don't always permit. Oh, don't forget to do a review for 50 points plus you can get extra savings by shopping at their shop.
DEAL: You can try out Love With Food by using this link to get 25% off your first Deluxe Box or get your first Tasting Box for $7.99. You can also save 25% on your first Gluten-Free box by using this link. As always, Love With Food donates meals to charity with each box purchased.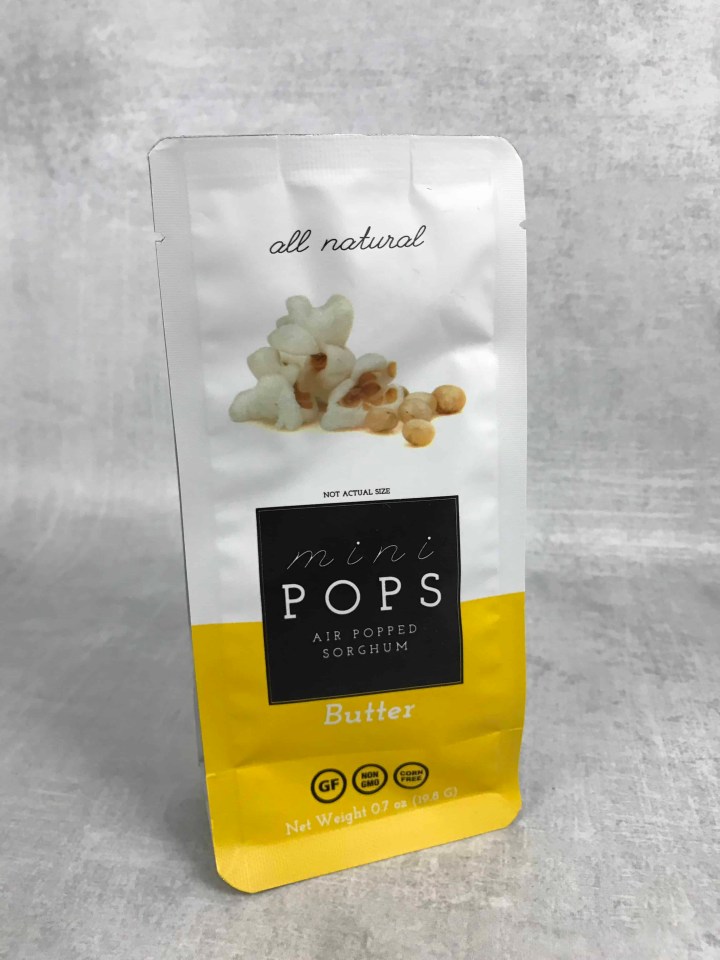 Mini Pops Air Popped Sorghum. I love popcorn and the crunchy/saltiness of the snack and really expected to have this snack taste the same, I could not have been more wrong. There were a lot of husks in this bag that got stuck in my teeth and the butter flavor was weak. I wouldn't suggest this snack to anyone unless they really need to clean their teeth.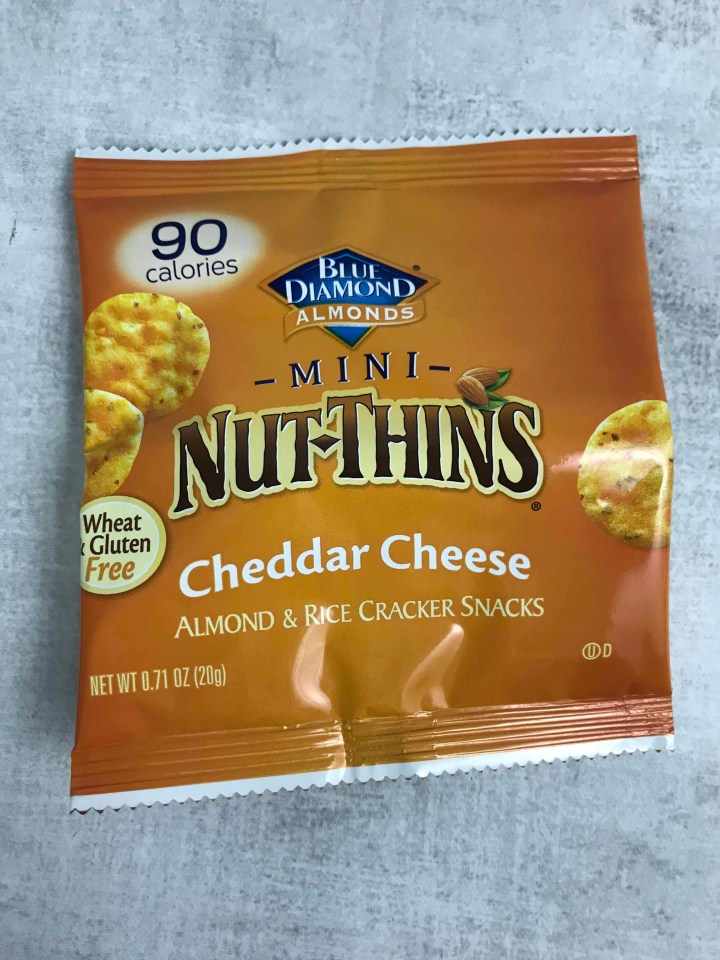 Blue Almond Nut Thins. Thank goodness this was an individually wrapped snack pack because I could have eaten my weight in these crackers. They are wonderful alone, with tuna or any other cracker pairing. I can't wait to try every flavor of nut thins, I can't get over how delicious they are. These might become the secret to my diet success.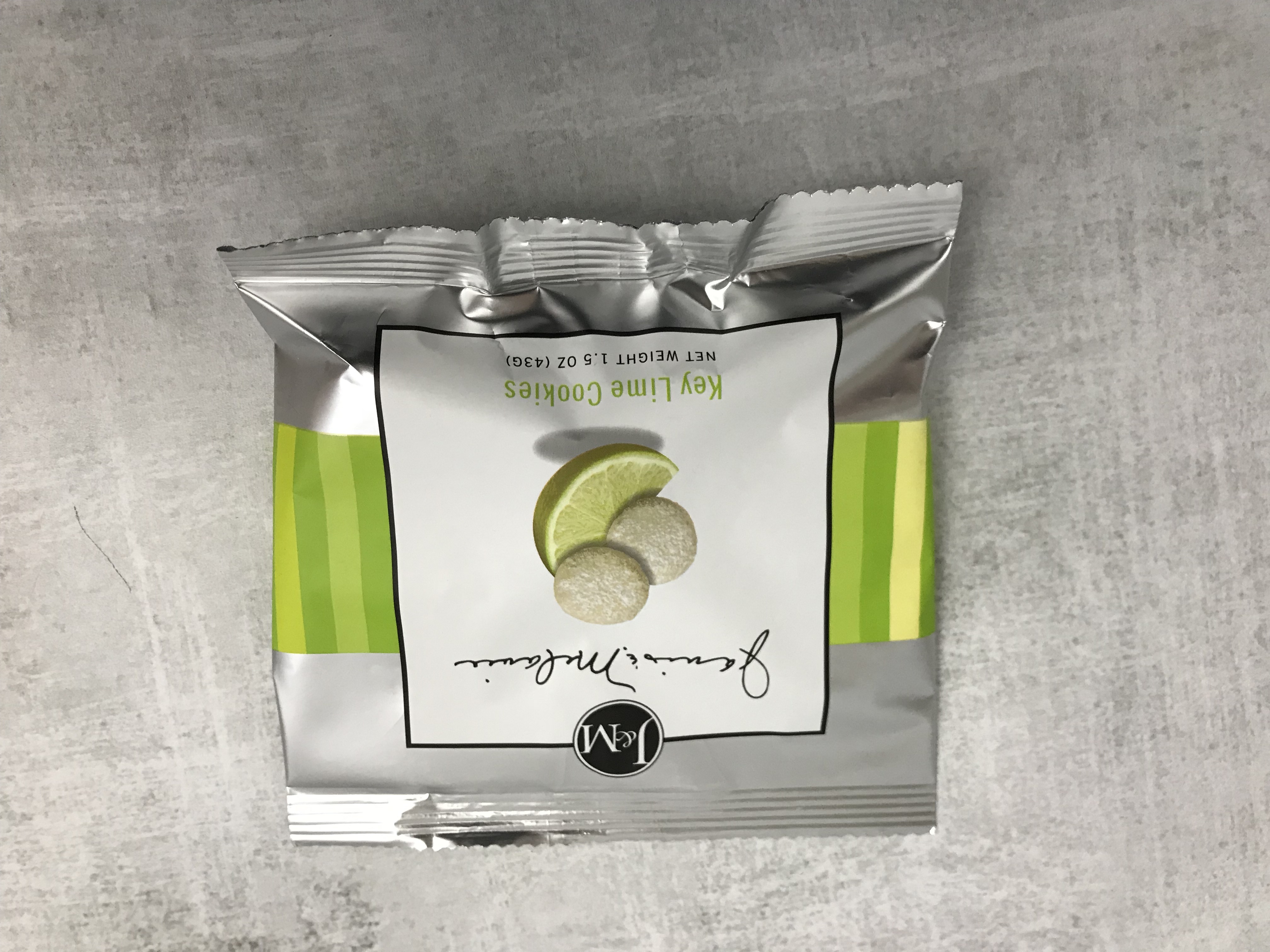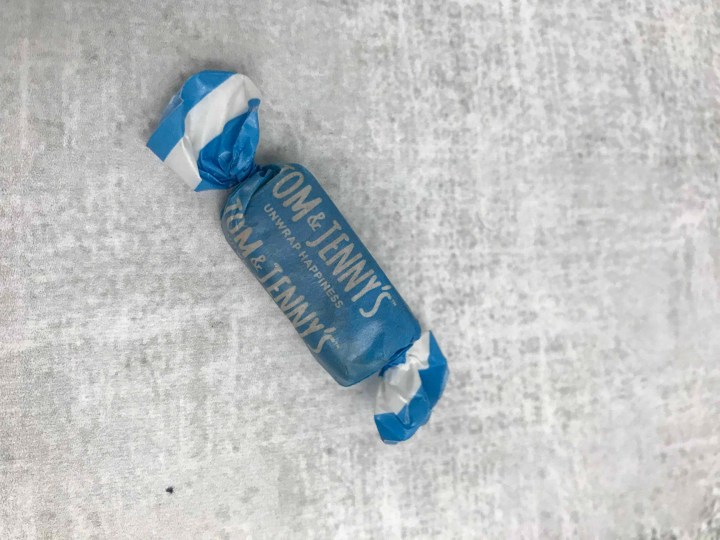 Tom & Jenny's taffy. This makes all other taffy look and taste inferior. It was perfectly chewy and the vanilla flavor was spot on, so glad I only received one so I couldn't gorge on this candy, it would be far too easy to do.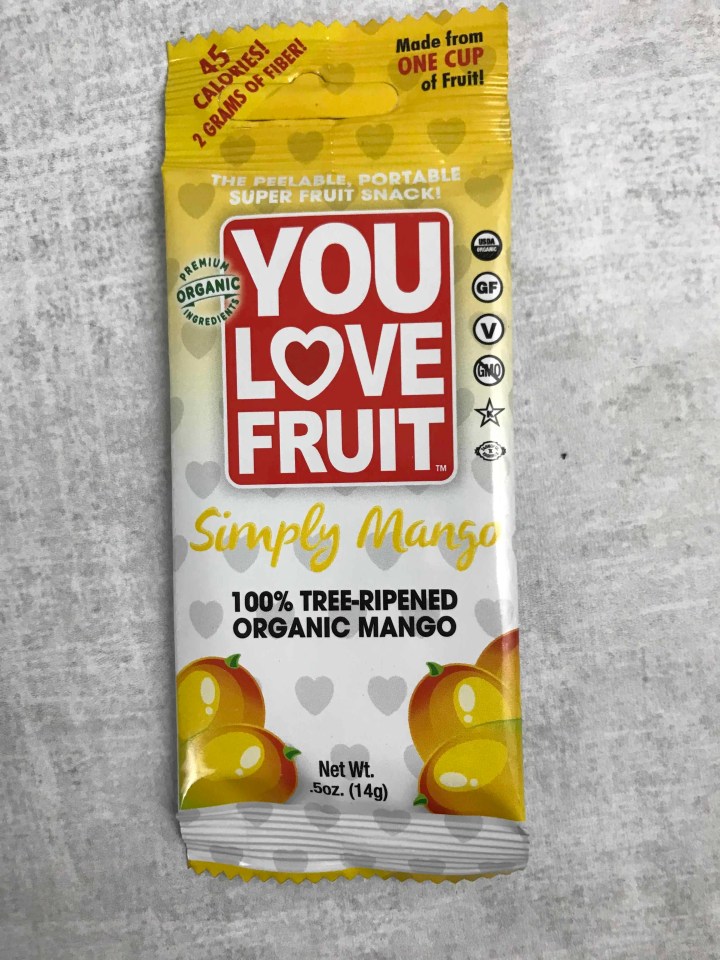 You Love Fruit in Simply Mango. I've had these before but must have eaten them after something else because I don't remember them being so good. These are little rounds of fruit leather and they are perfectly textured and sweetened. I was impressed that they tasted just like mangoes and they were almost better than candy. I'd like to try more flavors, these are perfect for backpacks and purses. I have also been known to steal them from my daughter's lunch.
Janis Melanie Oatmeal Cranberry Cookie. A soft-baked oatmeal cookie, that tastes like it came out of my grandma's kitchen. I loved that this cookie was good for dessert, snack or breakfast. The true test of a good cookie is how sweet it is without being sickeningly sweet and Janiz Melanie knows how to make a great treat.
Janie Melanie Key Lime Cookies. I am not a fan of key lime but I charged ahead and gave these a go. The citrus flavor was more general than the lime flavor. I liked the powdered sugar on top of each cookie. My husband, on the other hand, loved these cookies and even likes them better than a pie because they pop in your mouth so easily.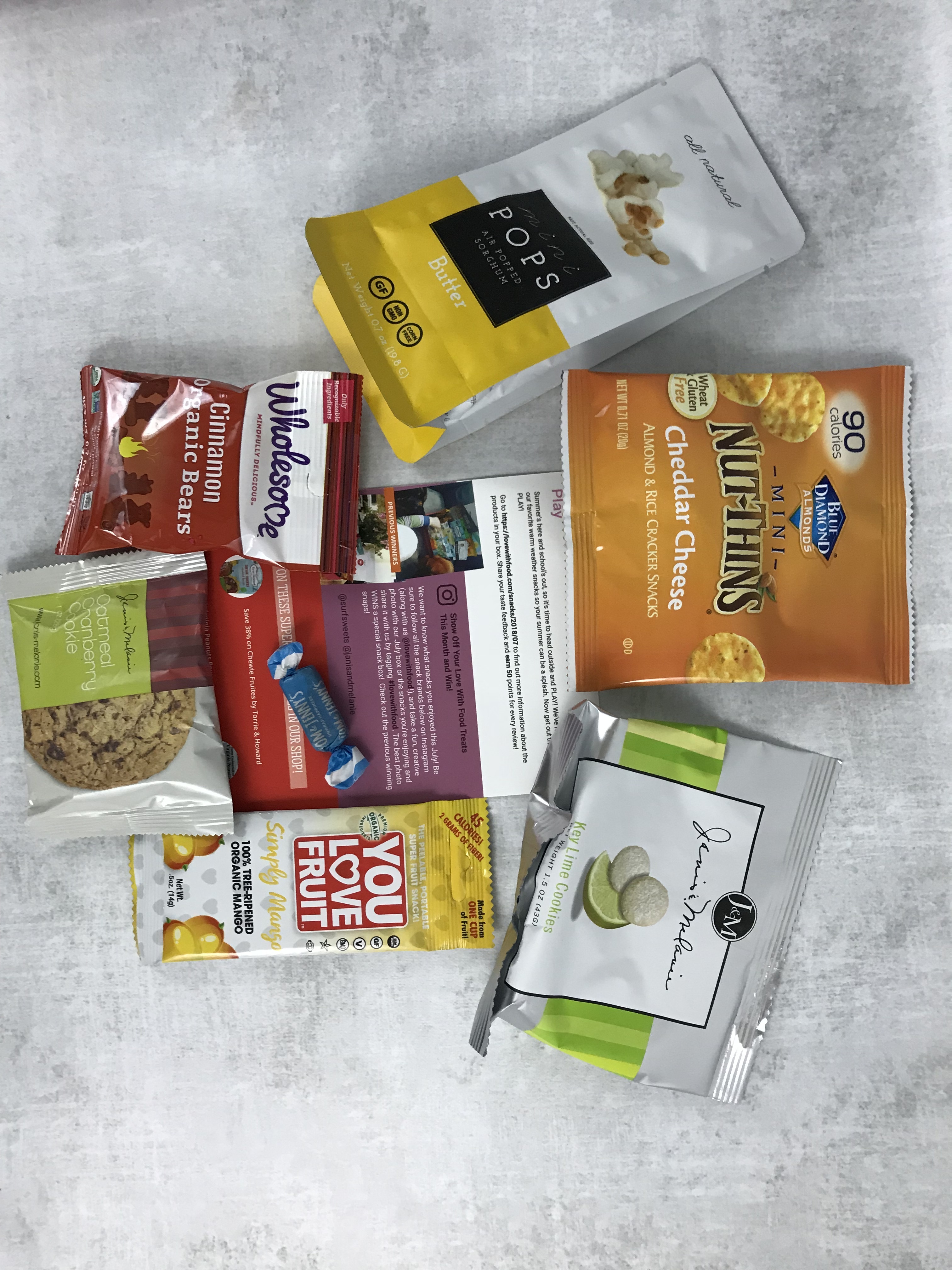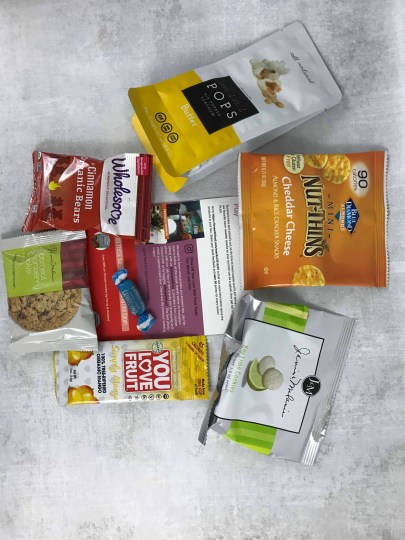 Love with Food is such a great way to find amazing new treats for happy snacking. In each box, I find at least one product that each member of my family loves, this month I found a few that I couldn't stand which is a new thing for me. It's great that I am able to get some good options for family snaking in one box. Love with Food makes it fun to switch from unhealthy options to healthier ones without losing any flavor and getting to see each other's faces. I can't wait to see what comes next!
What's your favorite snack this month?