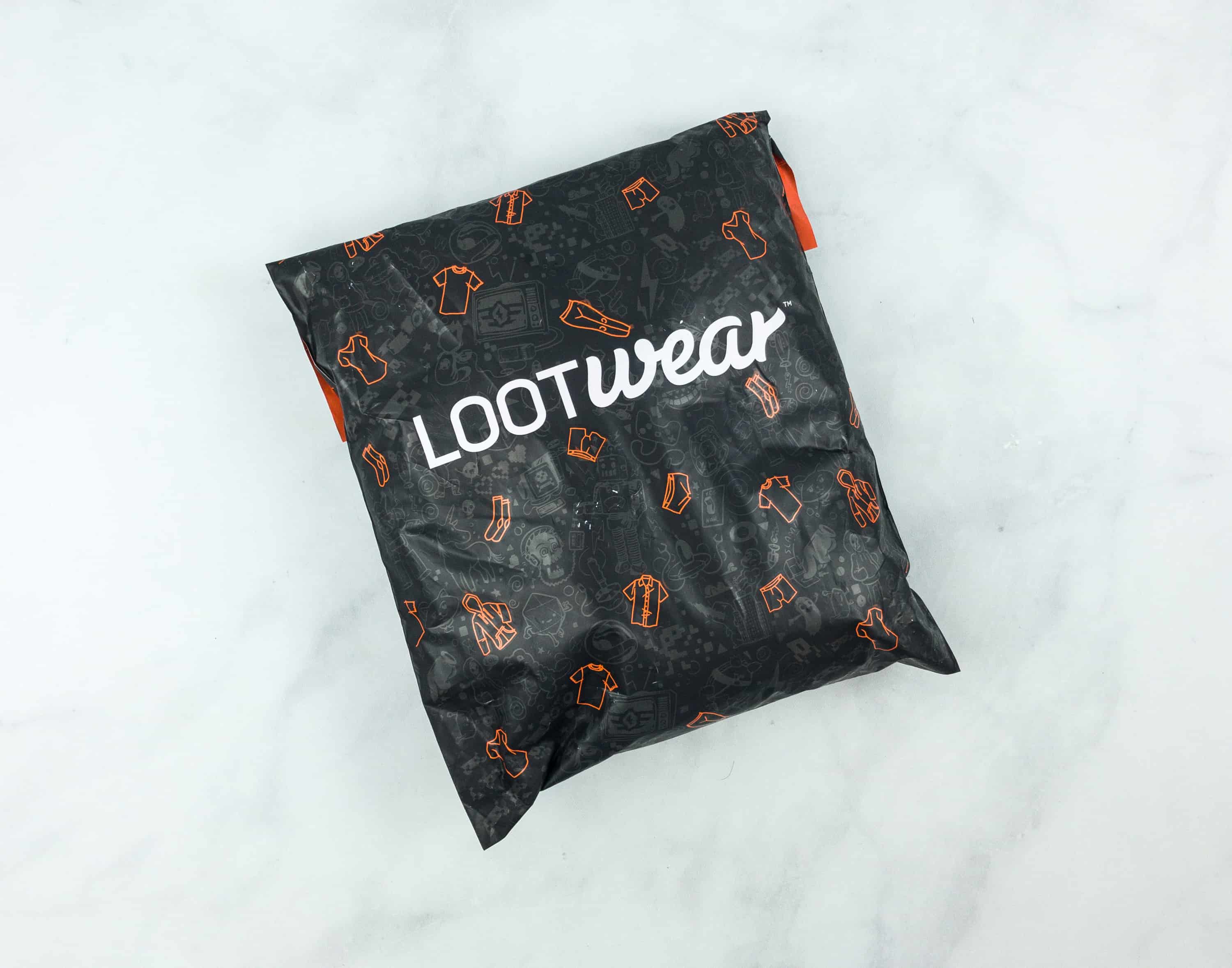 Loot Socks is one of the Loot Wear collections of monthly subscriptions from Loot Crate with exclusive geek and gamer premium wearable accessories with a monthly theme. Every month you'll get 2 pairs of epic geeky socks for $9.99 per month (or less with a longer subscription)!
You can also bundle the wearable and the socks for $22.99 or grab the  Risky Business (tee + undies + socks) bundle for $18.99! See our Loot Wear reviews for photos of the other subscriptions!
DEAL: Save 15% on Loot Wear subscriptions when you use this link and coupon code HELLOSUBSCRIPTION15. [Does not apply to Wizardry Wear] Get $3 off your first month with coupon code SAVE3. [Not valid on Undies]
TIP – check the theme monthly and skip for the month if you're not interested!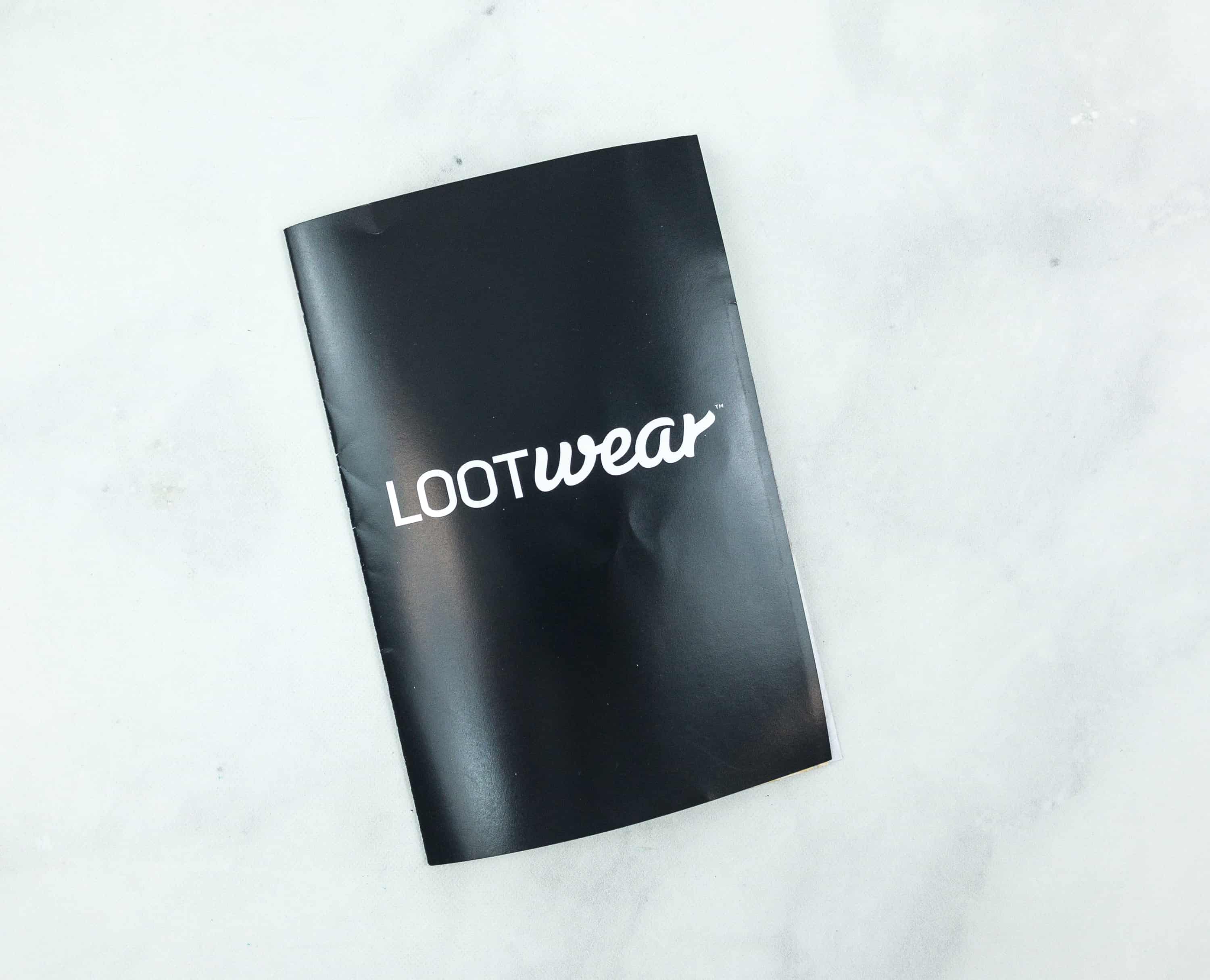 The package comes with a Loot Wear booklet.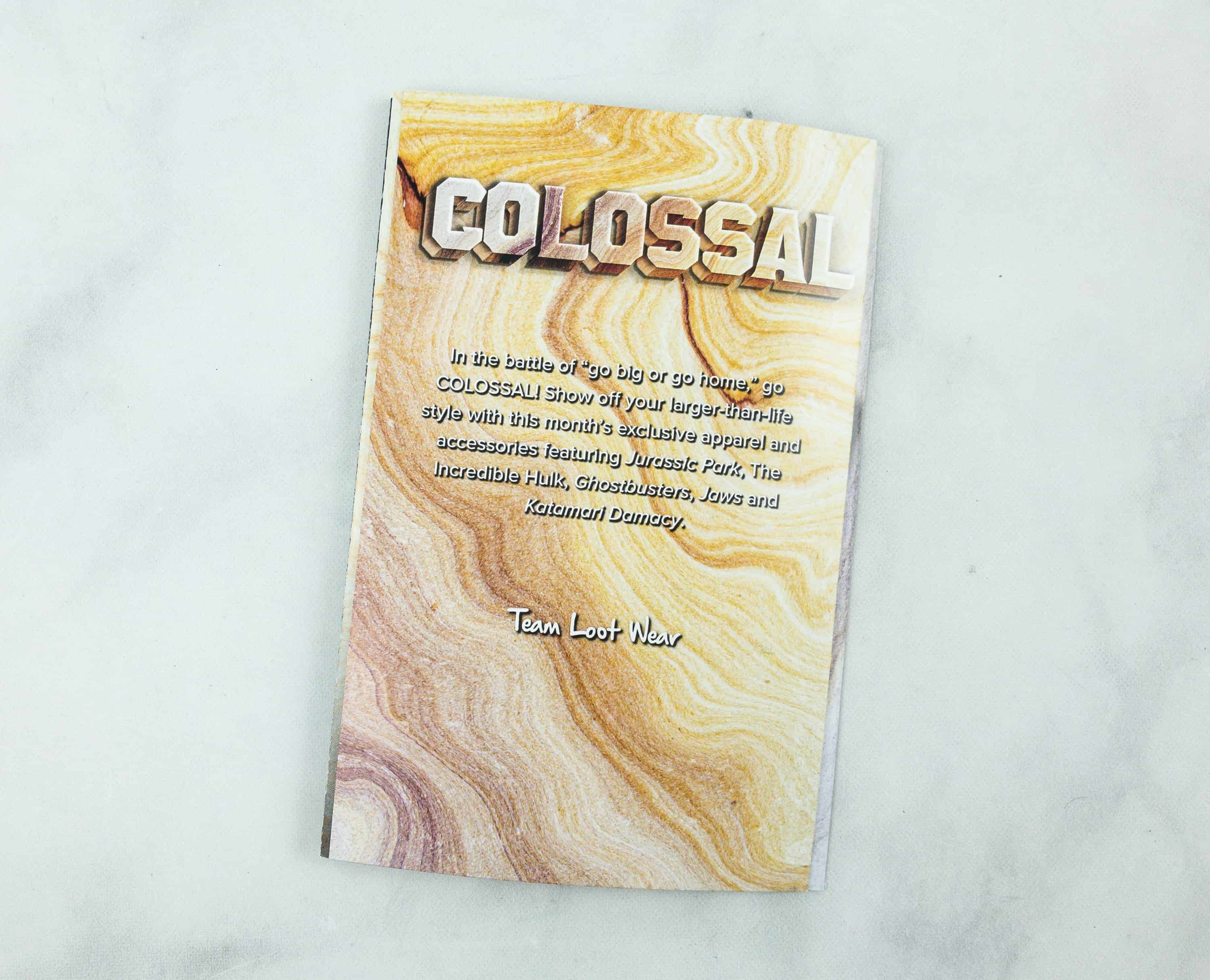 The June 2018 Loot Socks theme was COLOSSAL! This arrived in late August.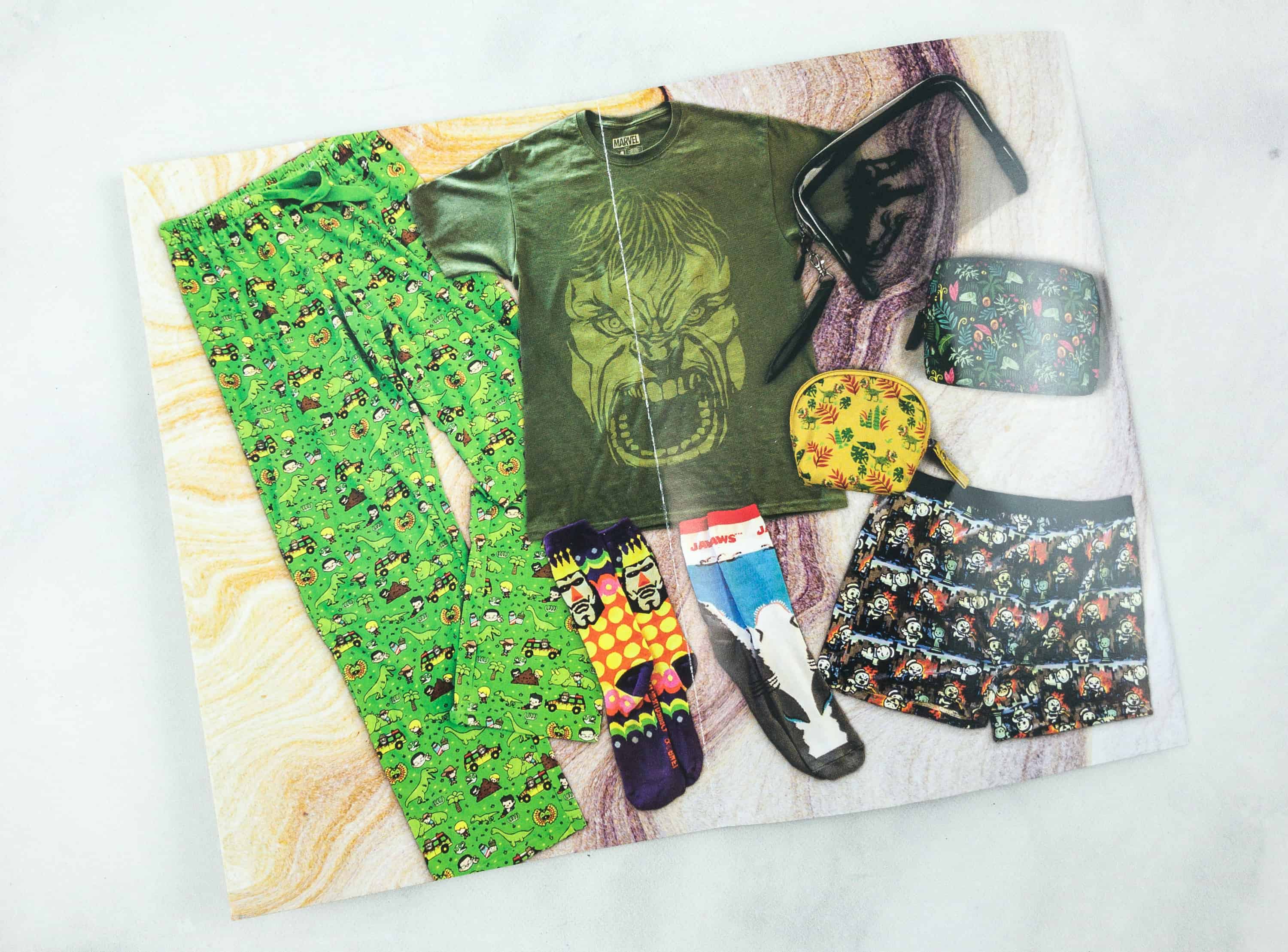 Your Loot arrives in a poly envelope, and it includes a peek at all the Wearables available for the month. Usually, they have a group photo too.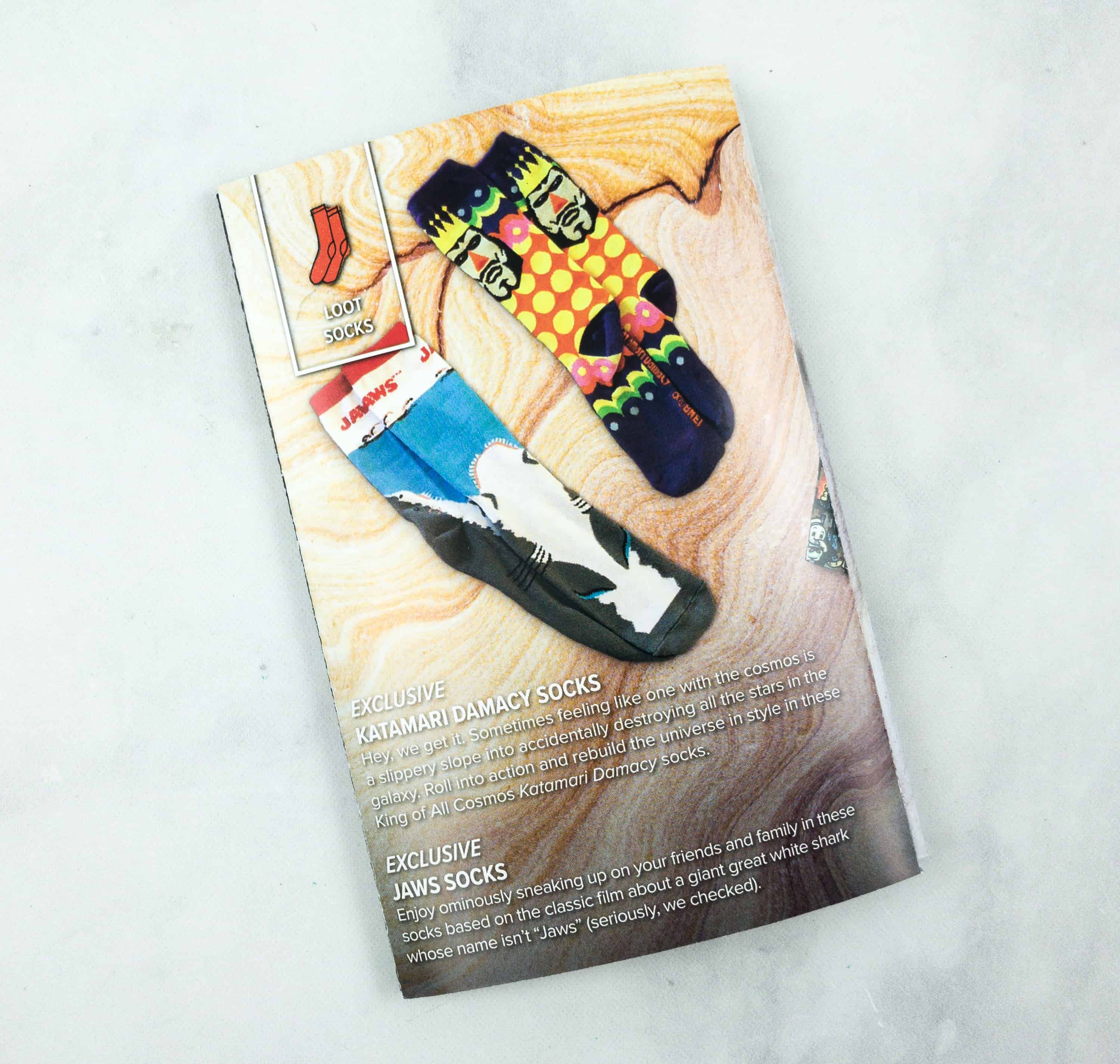 This accordion pamphlet describes all the Wearables available this month.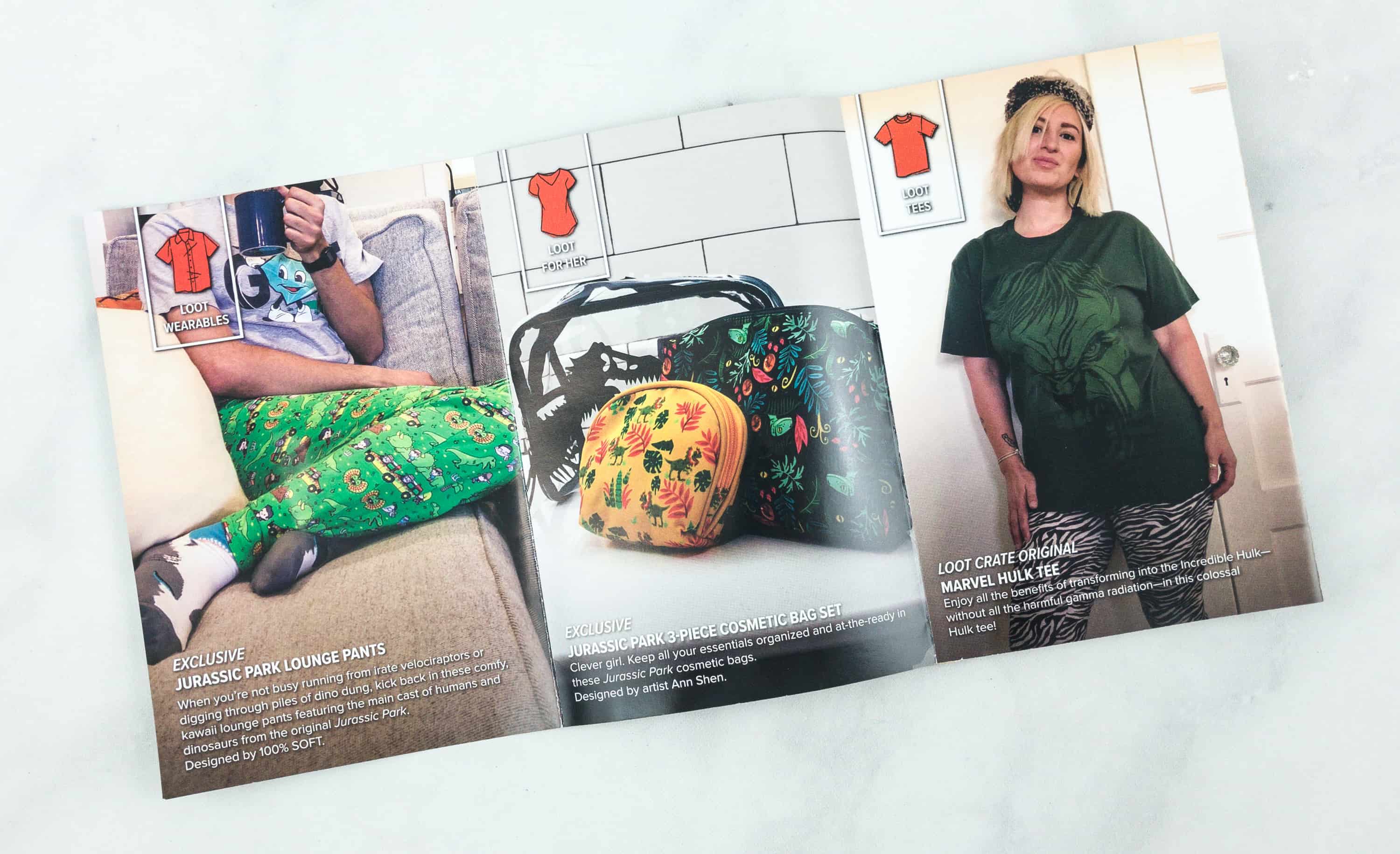 Month to month, the $9.99 price is great for 2 pairs of socks. It drops to $8.49 for both on a one year plan – and you can now skip months you're not interested in!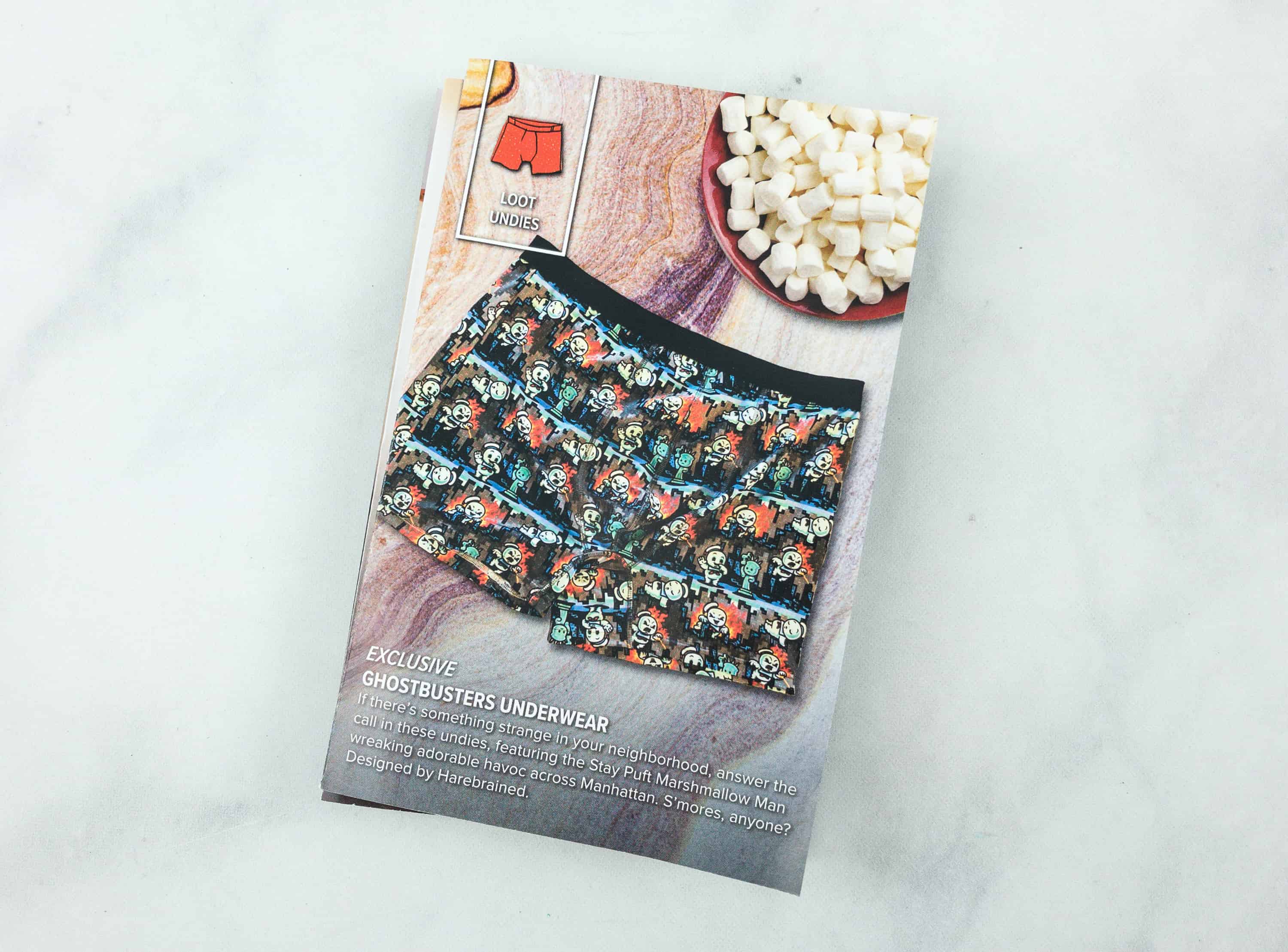 But what's more exciting about this crate is that most, if not all of the items are Loot Wear exclusives!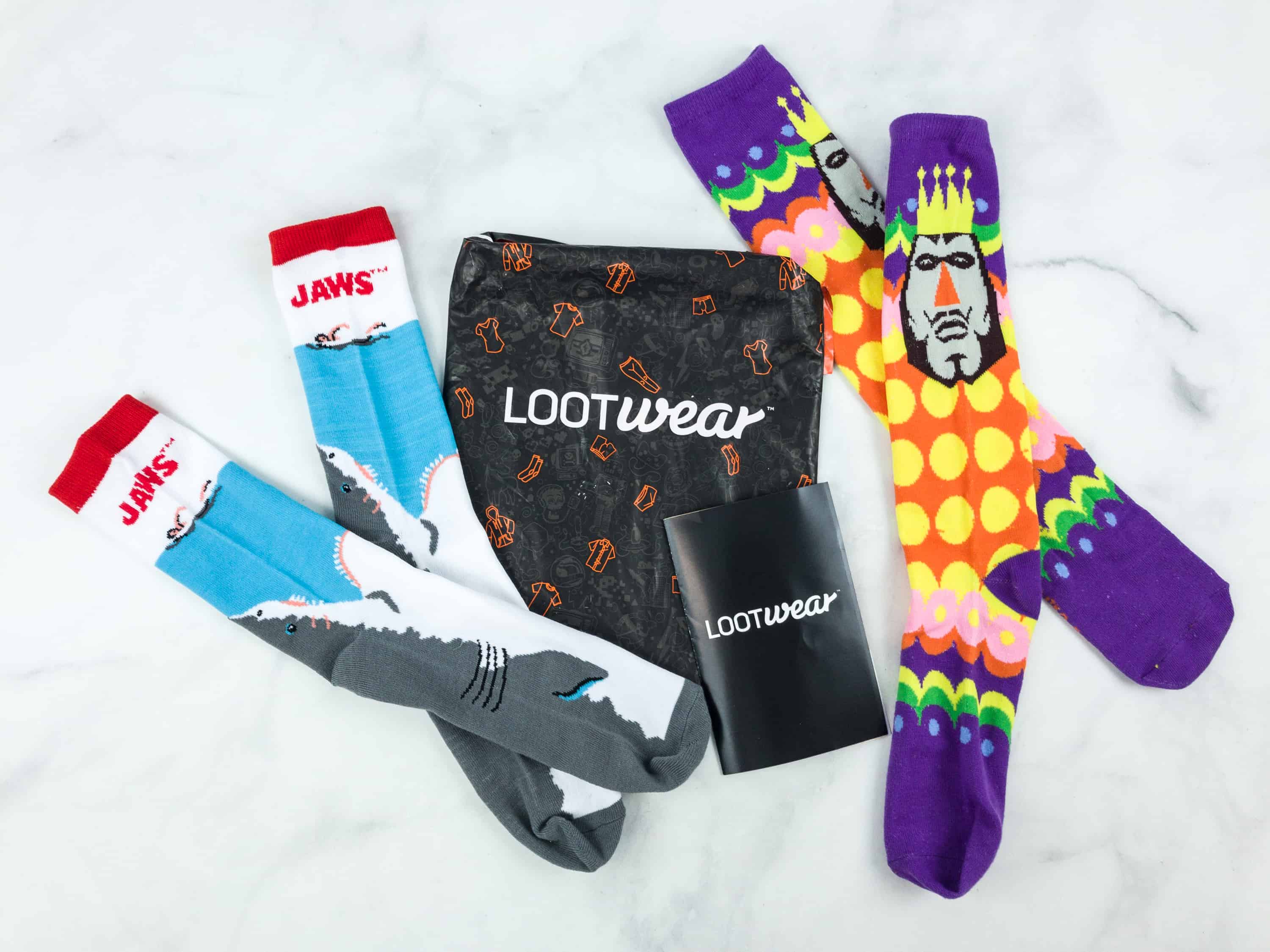 All the goodies for this month!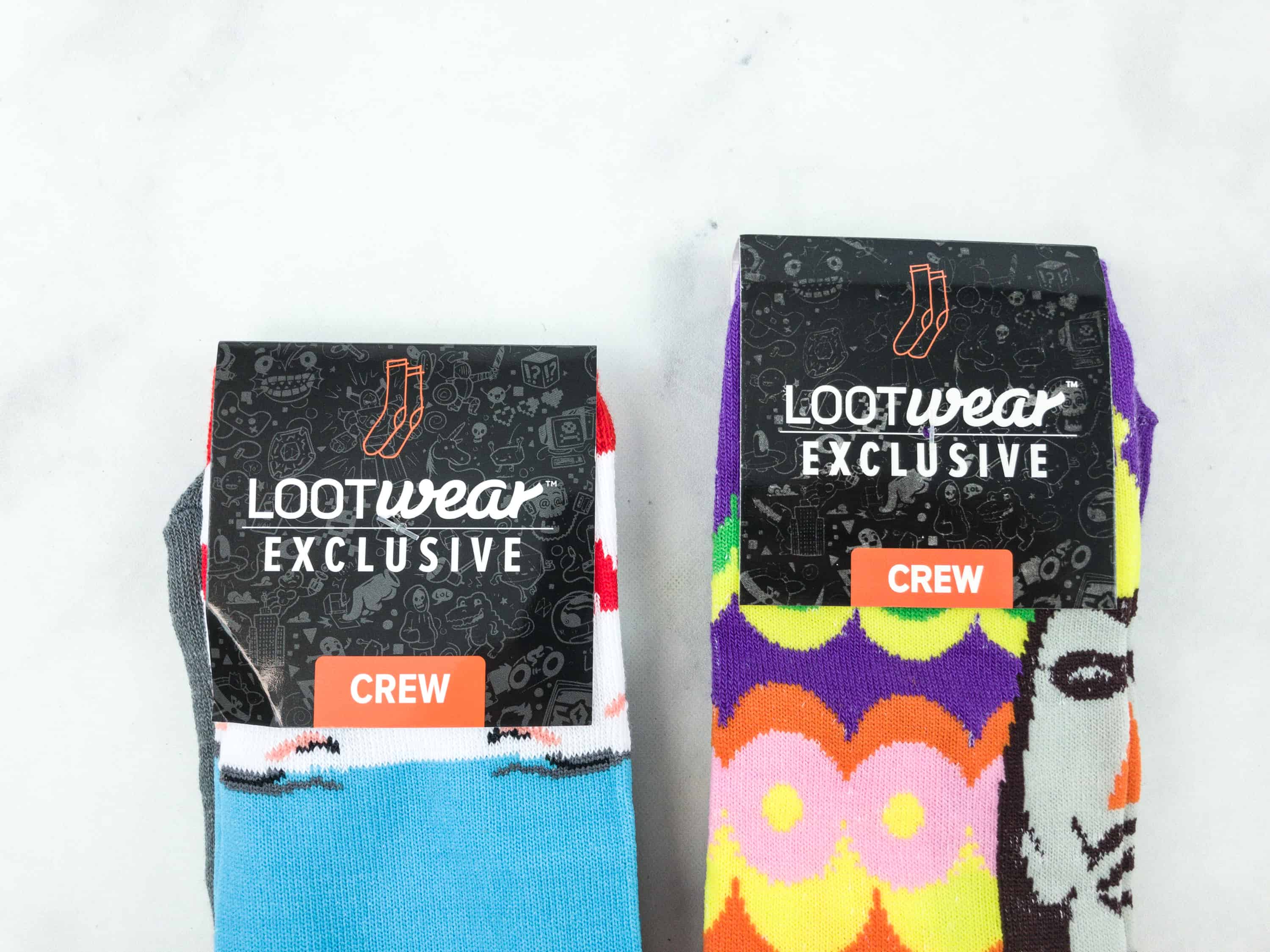 Loot Socks:  EXCLUSIVE Katamari Damacy Socks and EXCLUSIVE Jaws Socks. In this month's crate are two iconic characters, Katamari Damacy and Jaws.
Made with 97% polyester and 3% spandex, these socks are designed with comfort in mind.
Katamari Damacy Socks. Katamari Damacy is a popular console game that was designed specifically for PlayStation 2. The goal of the game is for you to gather as many rubber balls on Earth within a set time limit. It's fun, it's addicting, and anyone who knows this game will immediately get what your socks are all about.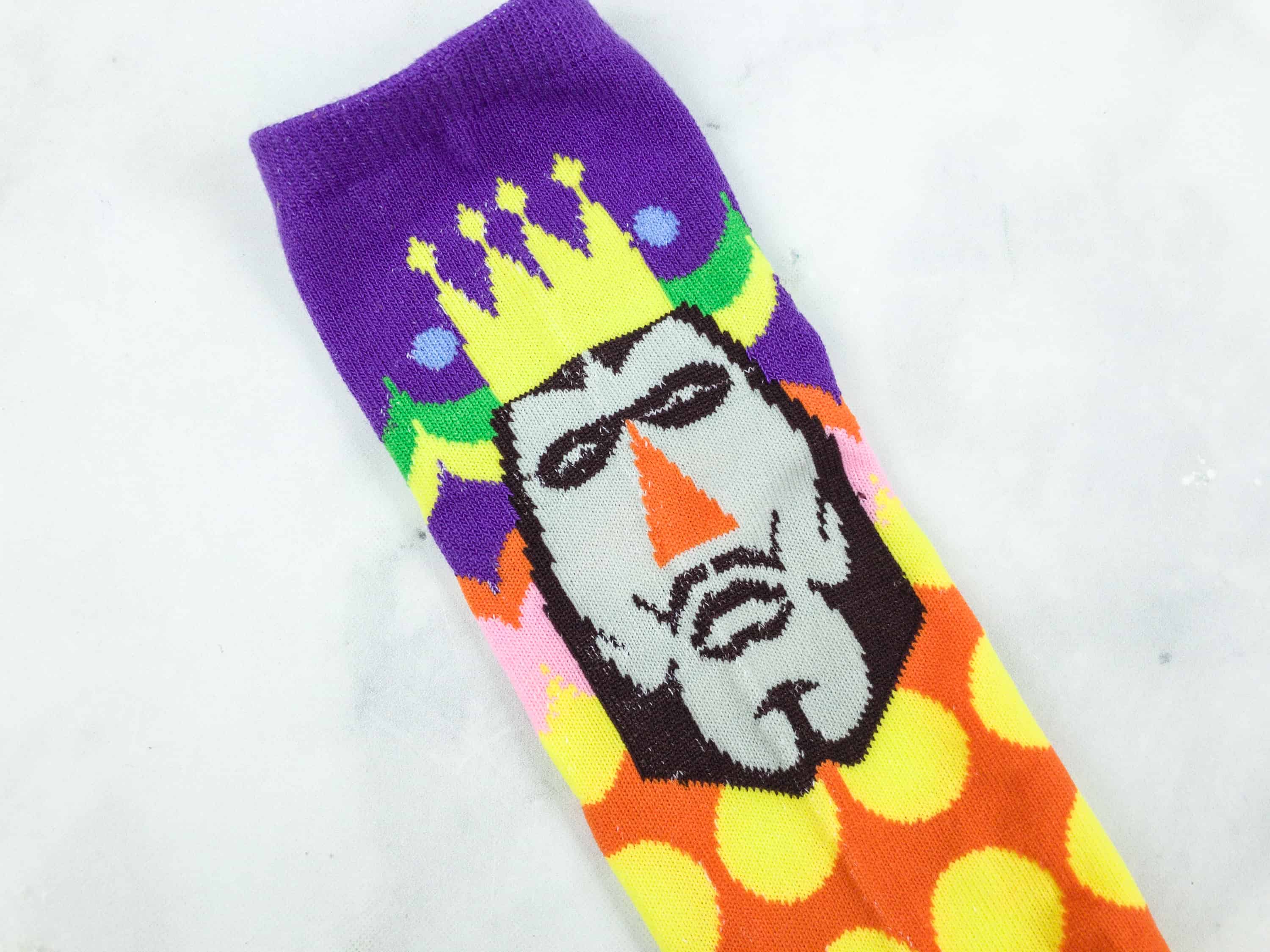 It features the King of the Cosmos who accidentally destroyed all the stars in the galaxy. I love the colors of this pair because it is a bit psychedelic in nature. I think this is a nice option if you are aiming for statement socks.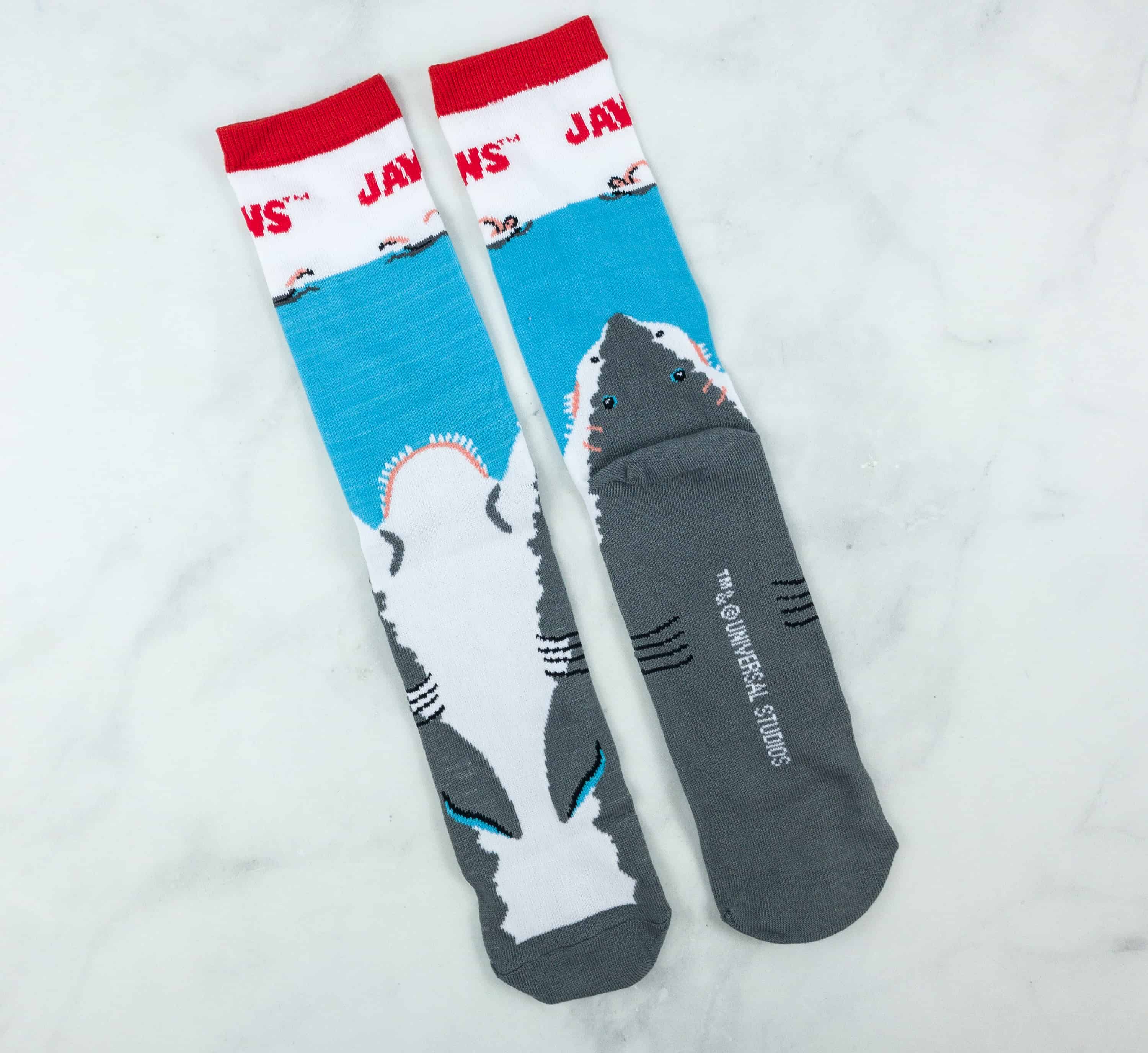 Jaws Socks. If you've never seen Jaws the movie, it's high time that you do. This pair of Jaws inspired socks makes it look like sharks are biting your feet, but they're comfortable and don't easily slip.
Take a closer look at the socks and you'll see the shark approaching the swimmers.
I love how the shark is placed from the toes to the heels and ankles. The combination of gray, white, and blue is just perfect!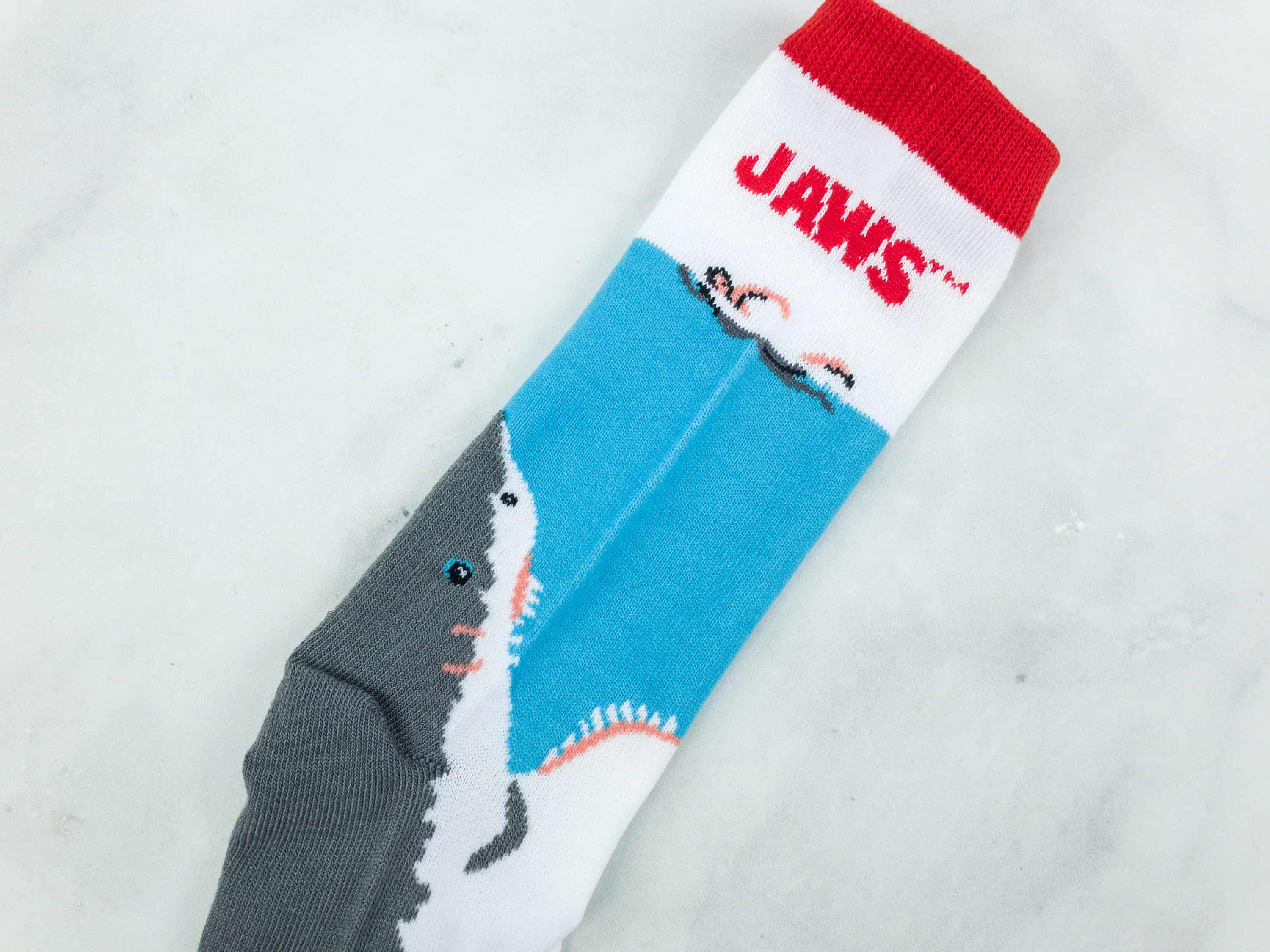 The designer has captured the sharp teeth of the shark perfectly. The details are amazing!
Loot Socks never fails to deliver fun and geeky socks! The groovy colors and designs of Katamari are perfect for those who want to make a fashion statement, while the Jaws socks are suitable for those who are looking to show off their love of this giant of the deep. Everything's comfy, and they are quite durable too! About that delay, we're hoping Loot Crate's recent funding infusion will eliminate that in future months!
What did you think of Loot Socks this month?