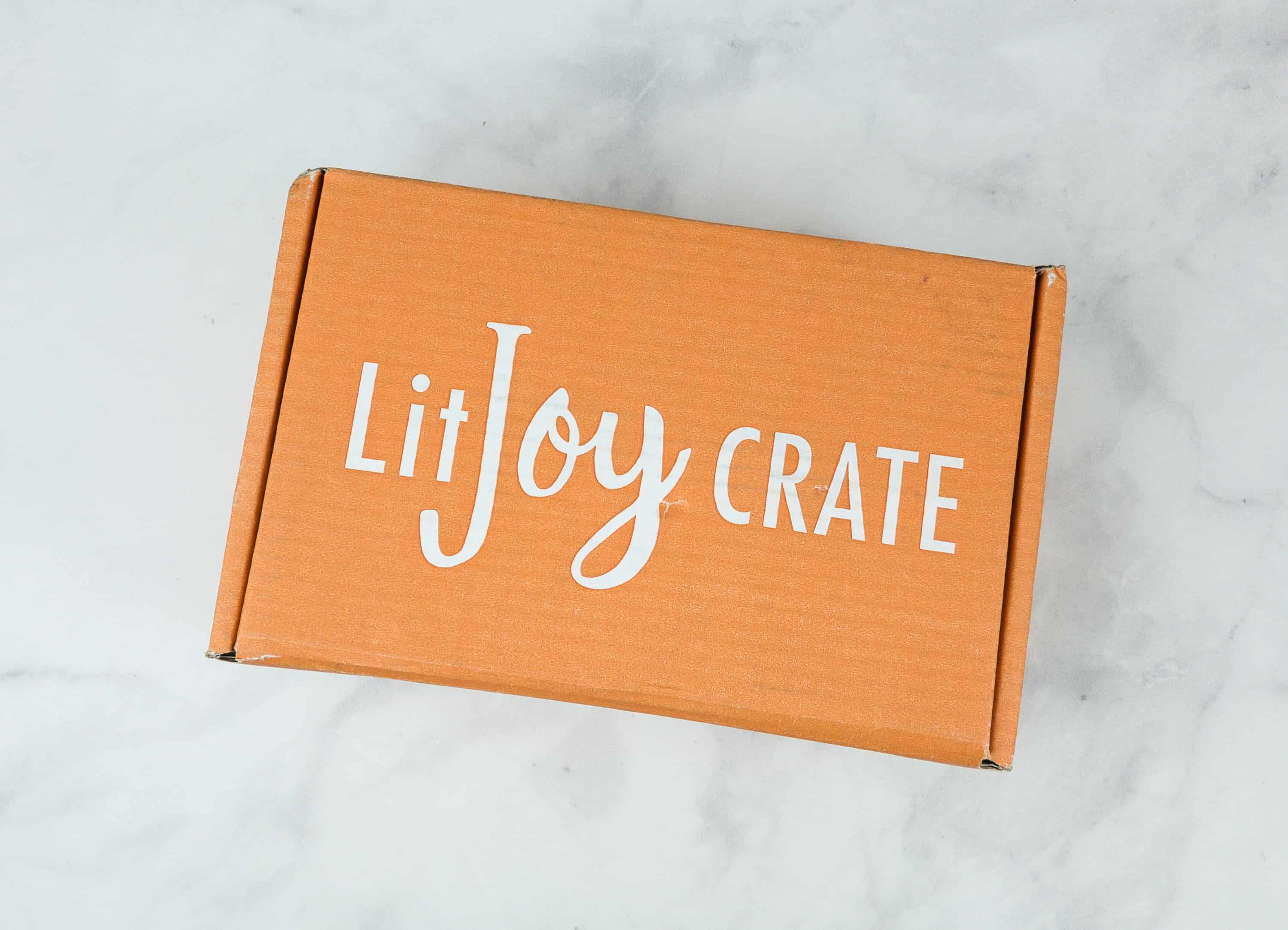 LitJoy Middle Grade Crate is a quarterly book subscription box for middle-grade readers. For $34.99 you'll get two middle-grade books plus 3-5 bookish items, all themed together.
DEAL: Save 10% with coupon code LITJOY10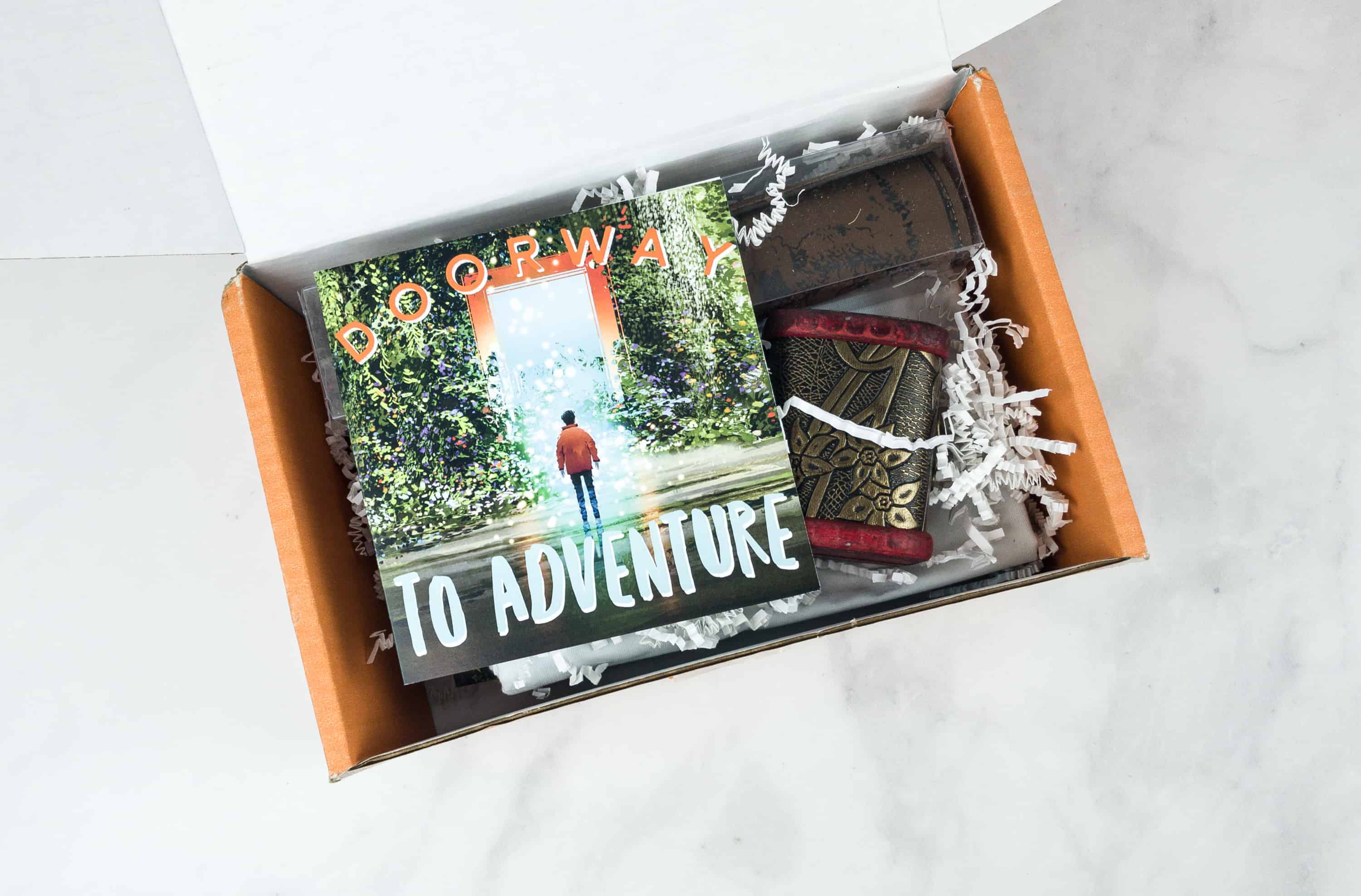 LitJoy also offers a young adult (ages 16+) subscription for $29.99 each, and each box comes with a book and 2-4 book-themed items.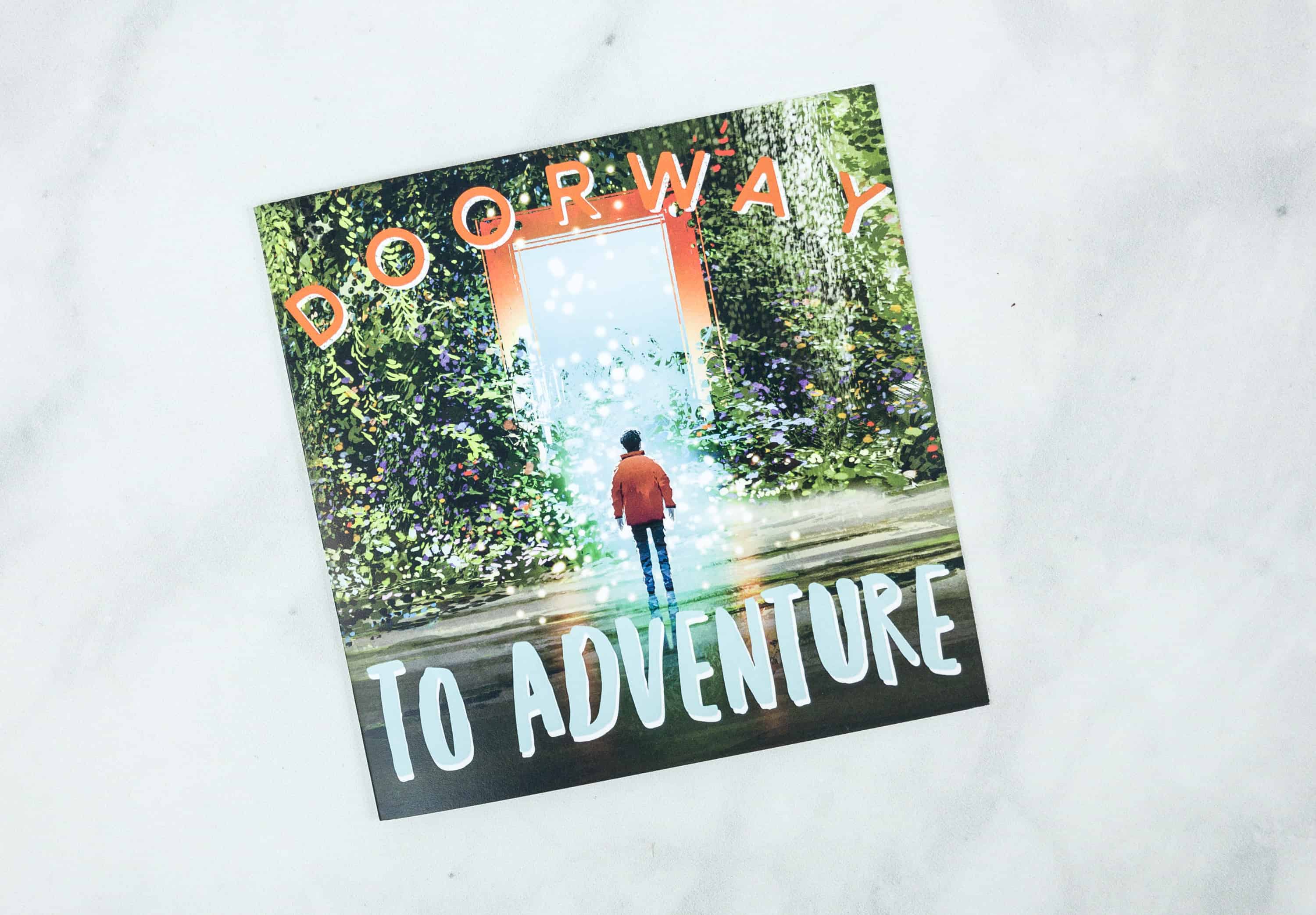 The theme this quarter is Doorway to Adventure.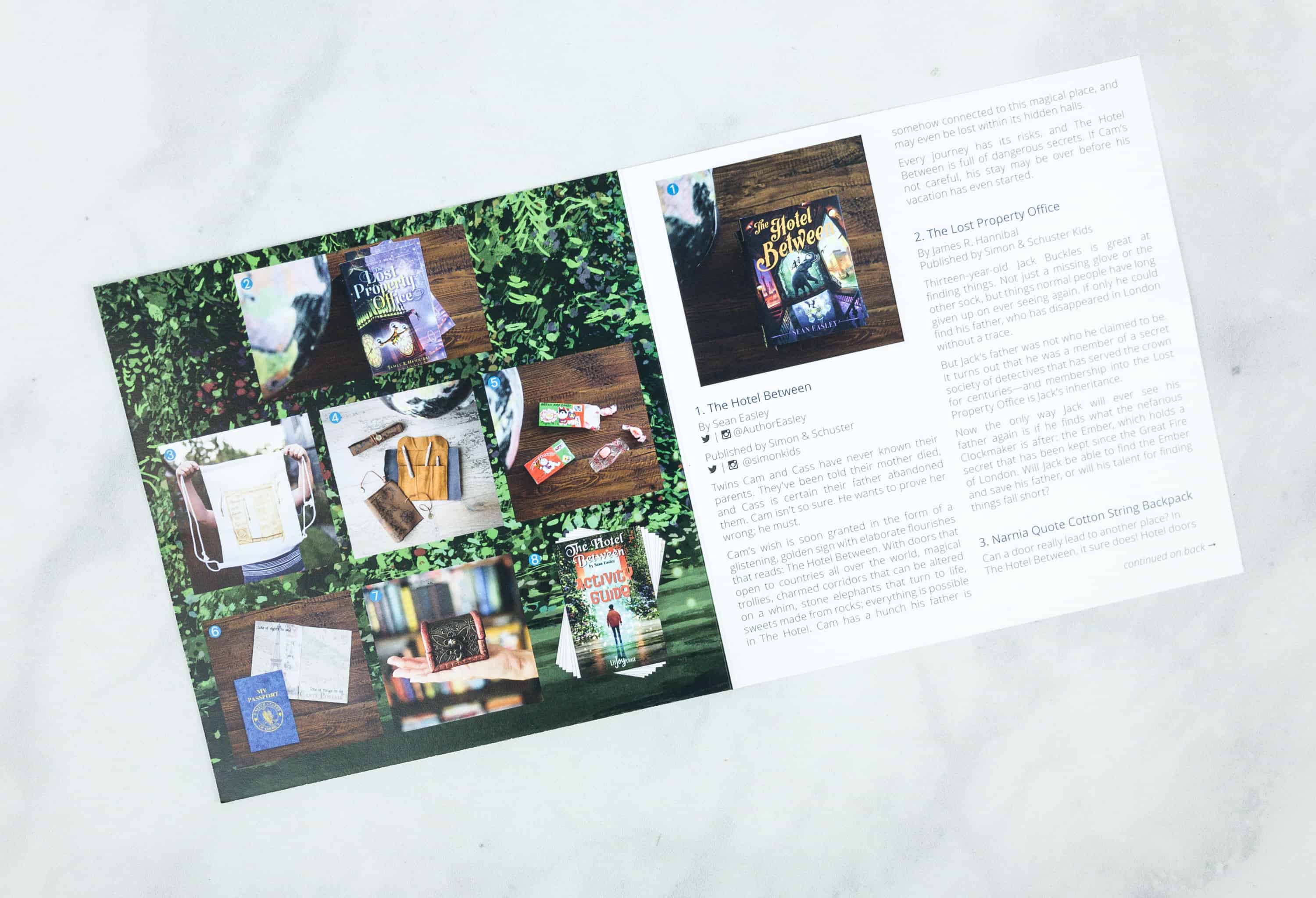 The info sheet has all the images of the books and the added items in the box.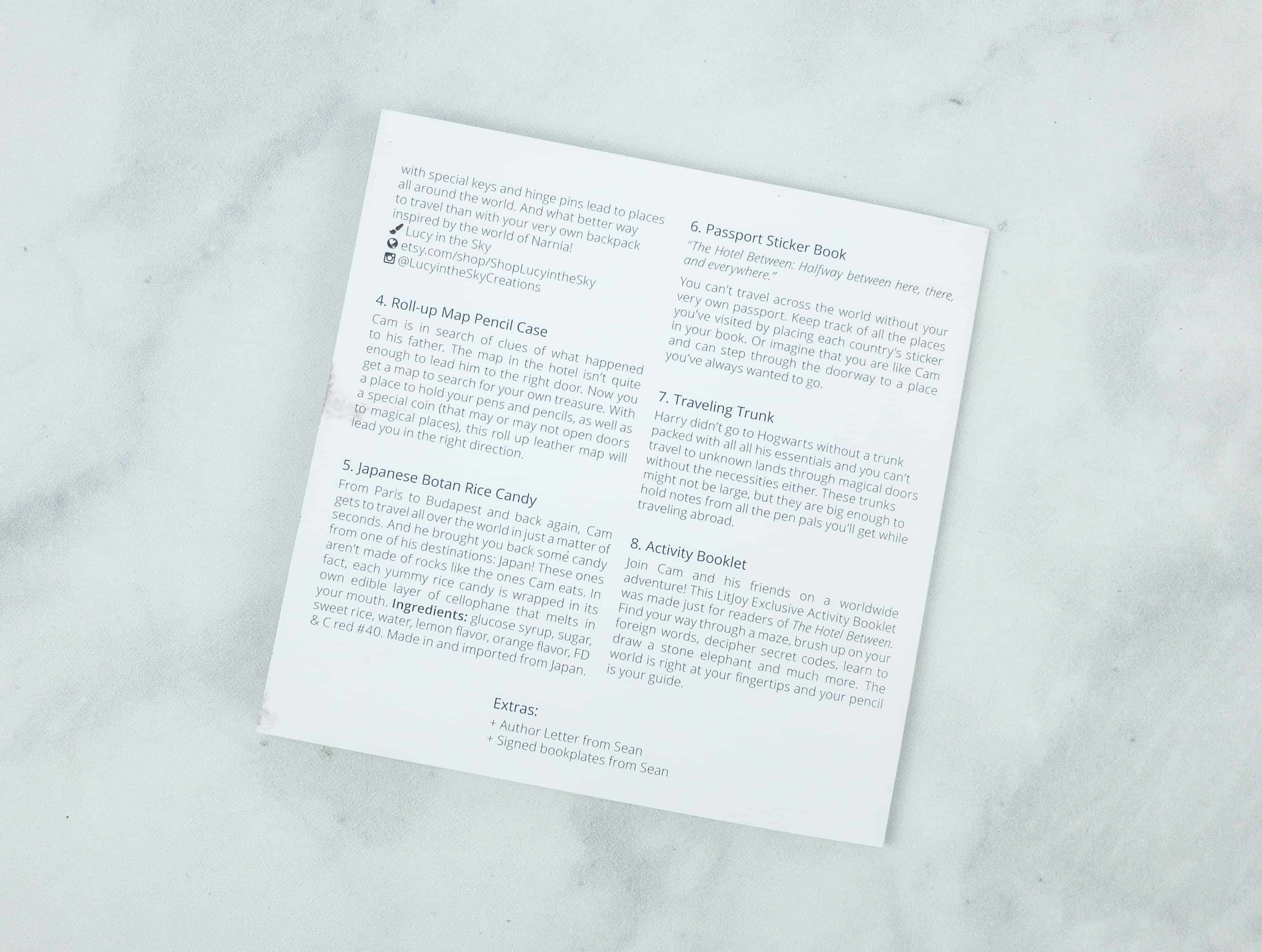 Plus it comes with a list of all the items and filled with loot info.
Everything in the Fall 2018 LitJoy Middle-Grade Crate!

Japanese Botan Rice Candy ($0.25) These soft and chewy candies taste lemony and orange-y!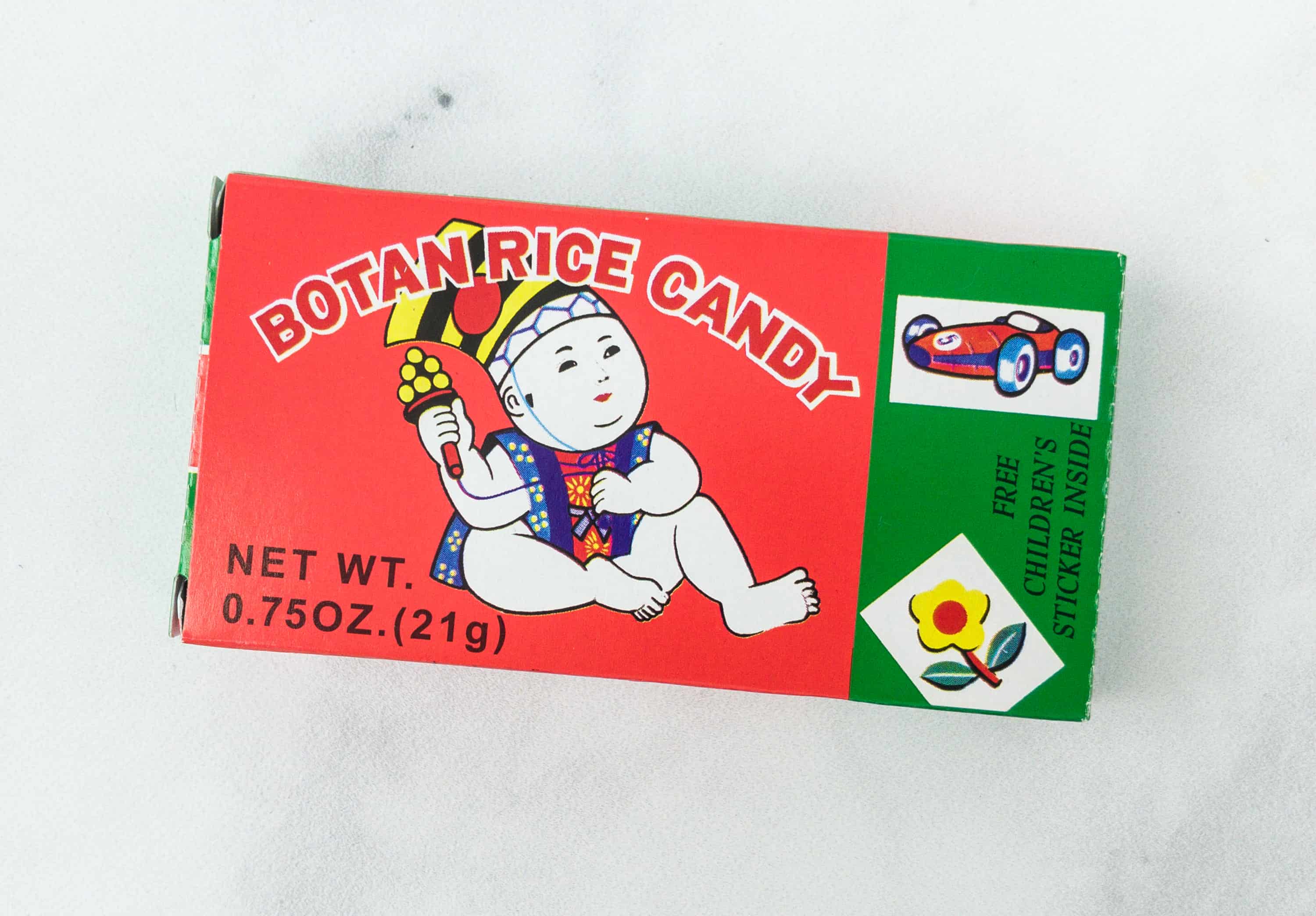 It's a good treat to bring during your adventures. It also includes a free print sticker.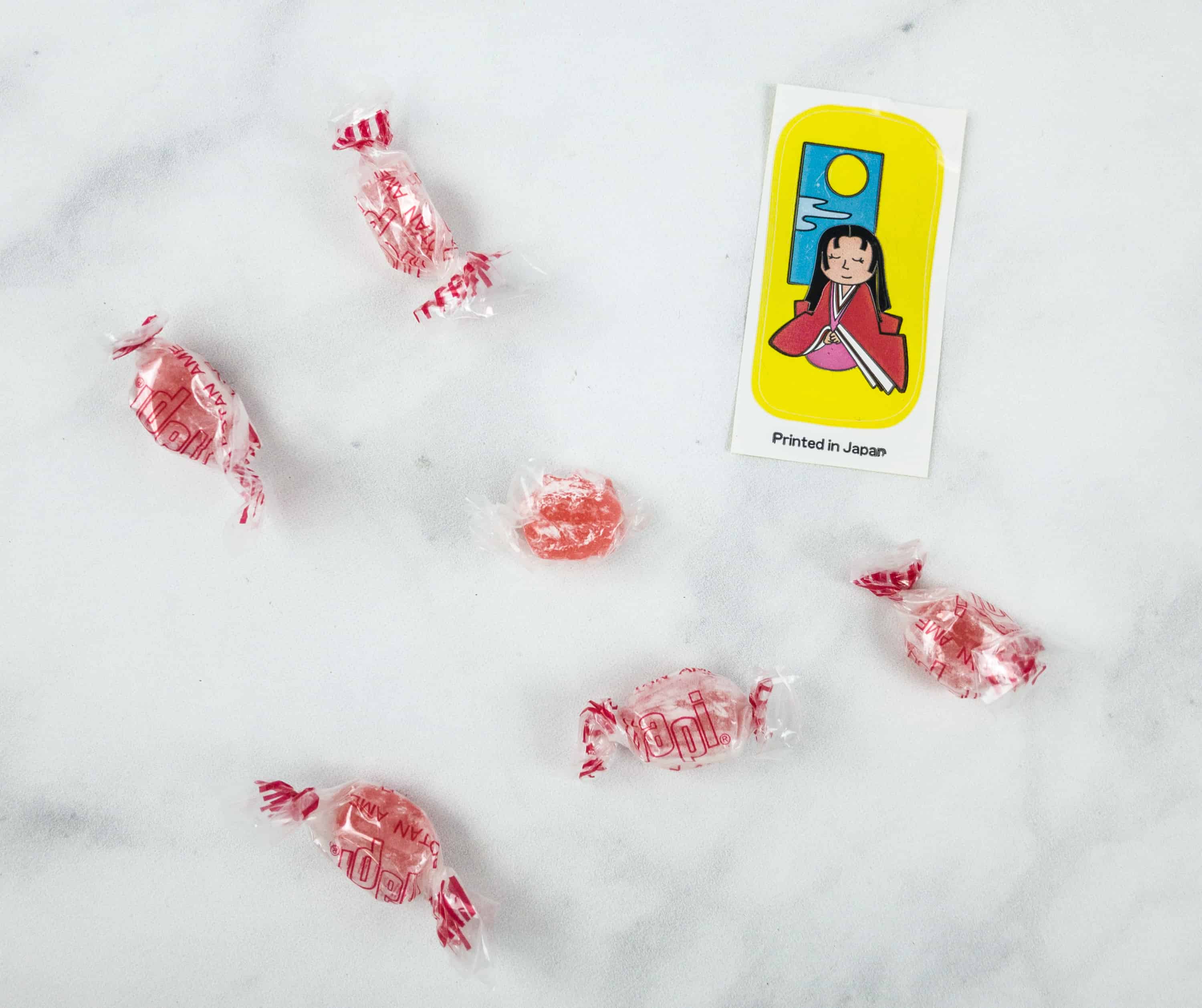 Each candy is individually wrapped in edible rice paper, or known as Oblaat. They may look like plastic but don't worry as they will dissolve in your mouth.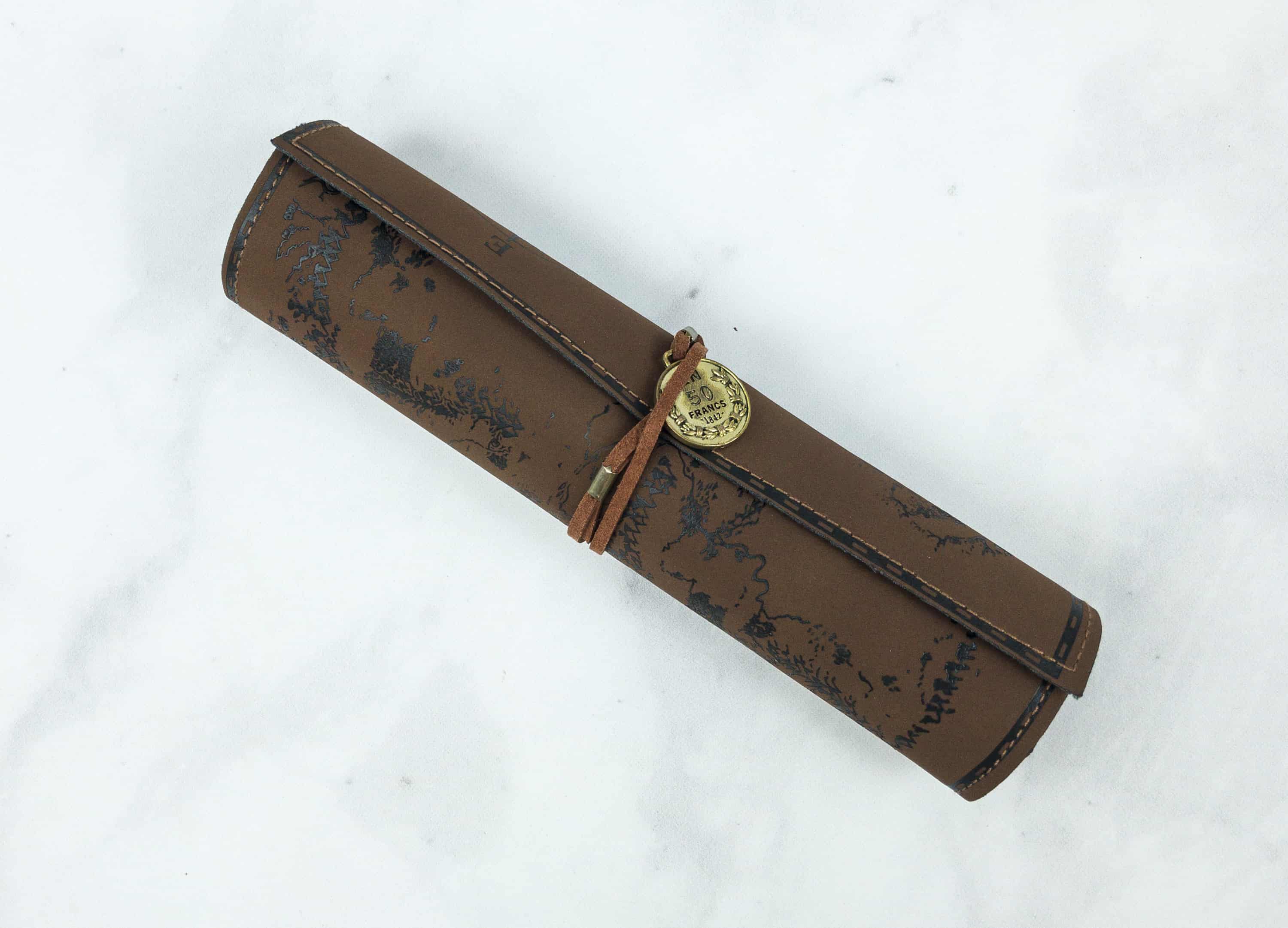 Roll-Up Map Pencil Case. At first, I thought this was just a rolled-up cloth map.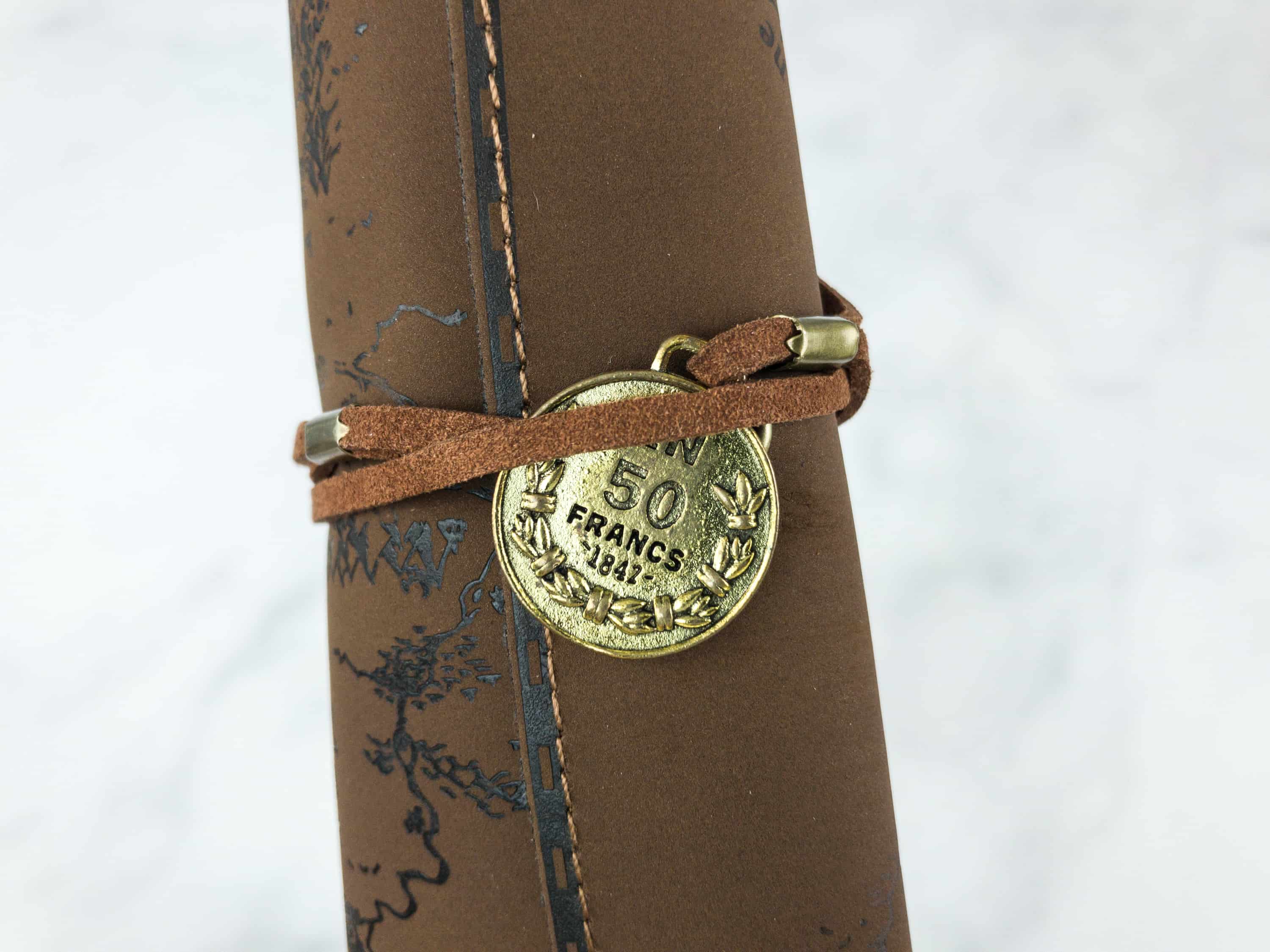 I also love the gold coin charm that's hanging at the end of the string enclosure.
There are several pockets inside the cool pencil case! they can fit more pens, and the fact that the whole thing is rolled-up won't make it look bulky.
Also, I love the vintage look of the map because of the color and material of the pencil case.
Narnia Quote Cotton String Backpack. To keep all the stuff we received this month, we also got a Narnia cotton string backpack.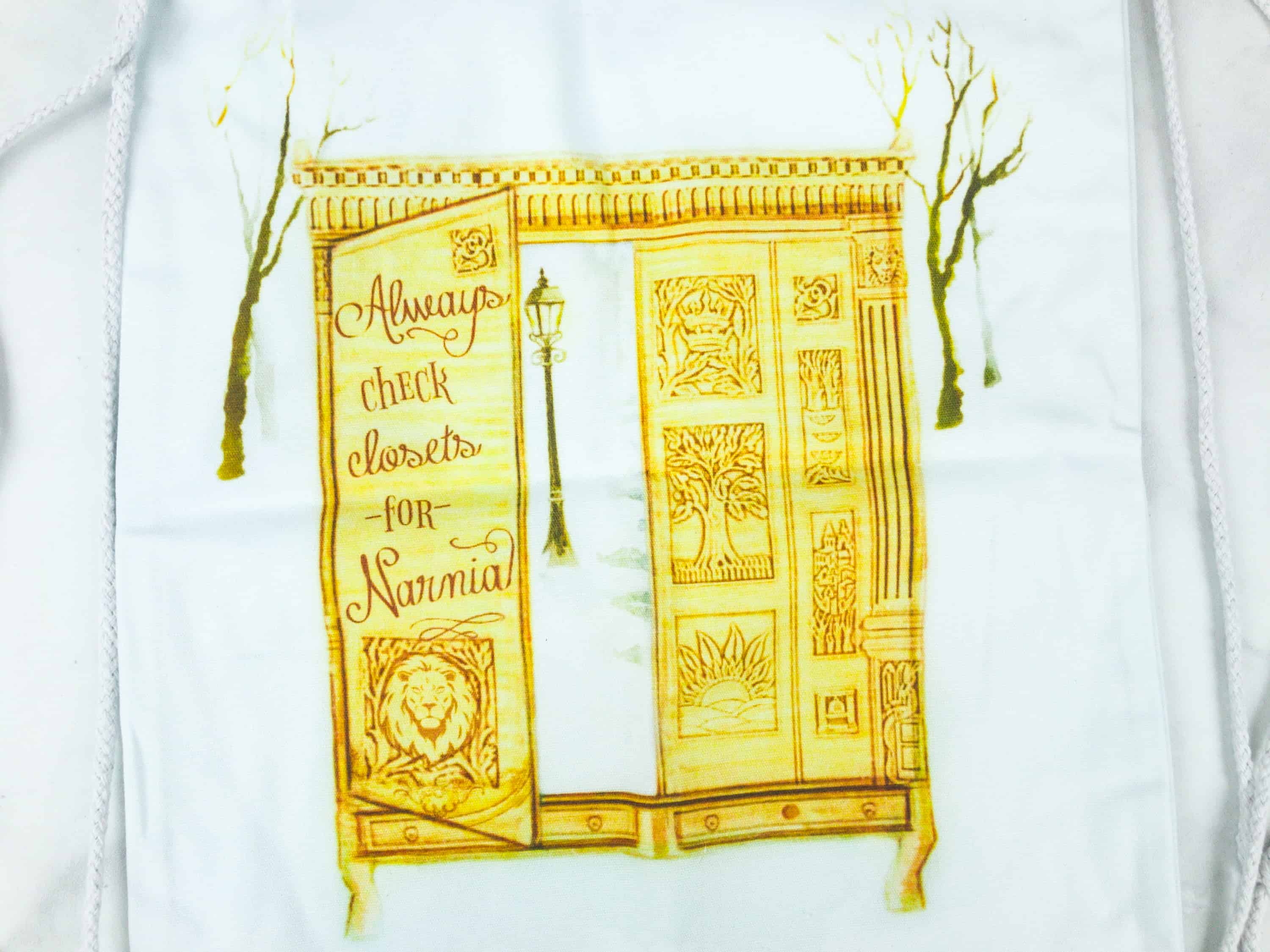 Always check closets for Narnia.
Enough said.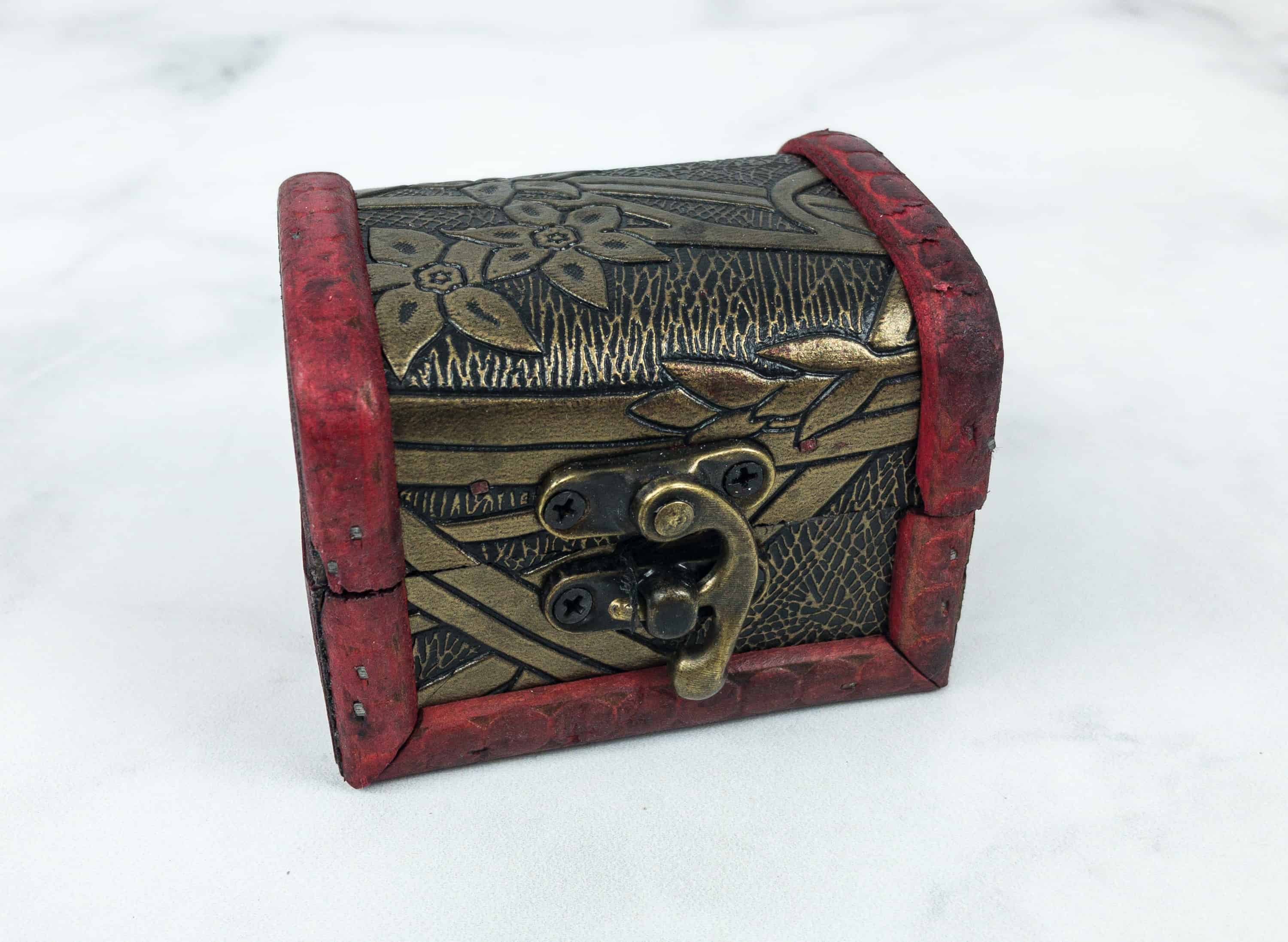 Travelling Trunk. Another cool item they included in this box is this another vintage looking Travelling Trunk!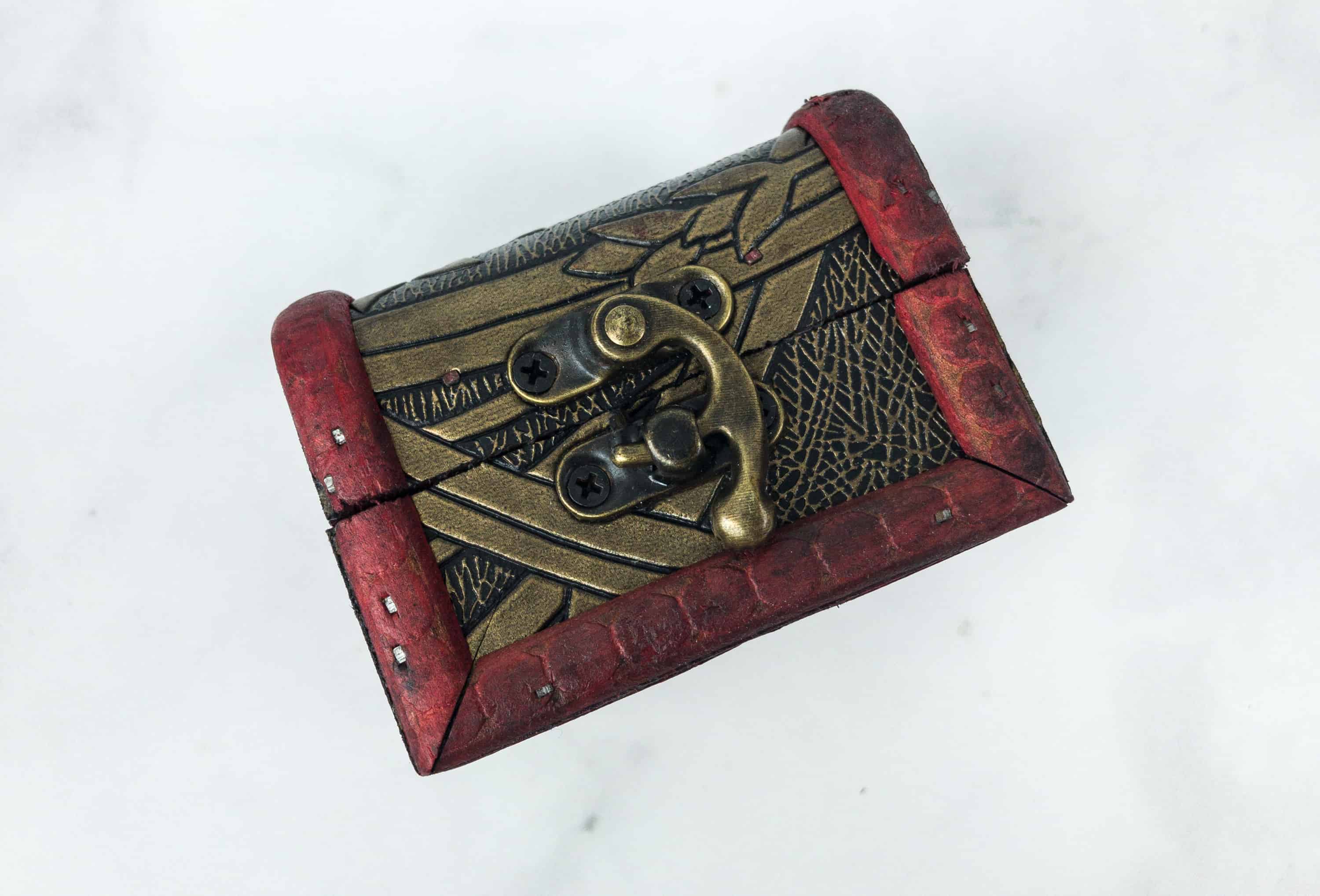 I love how they put together this cool compartment. And that steel color and wood finish makes it perfect to keep precious items.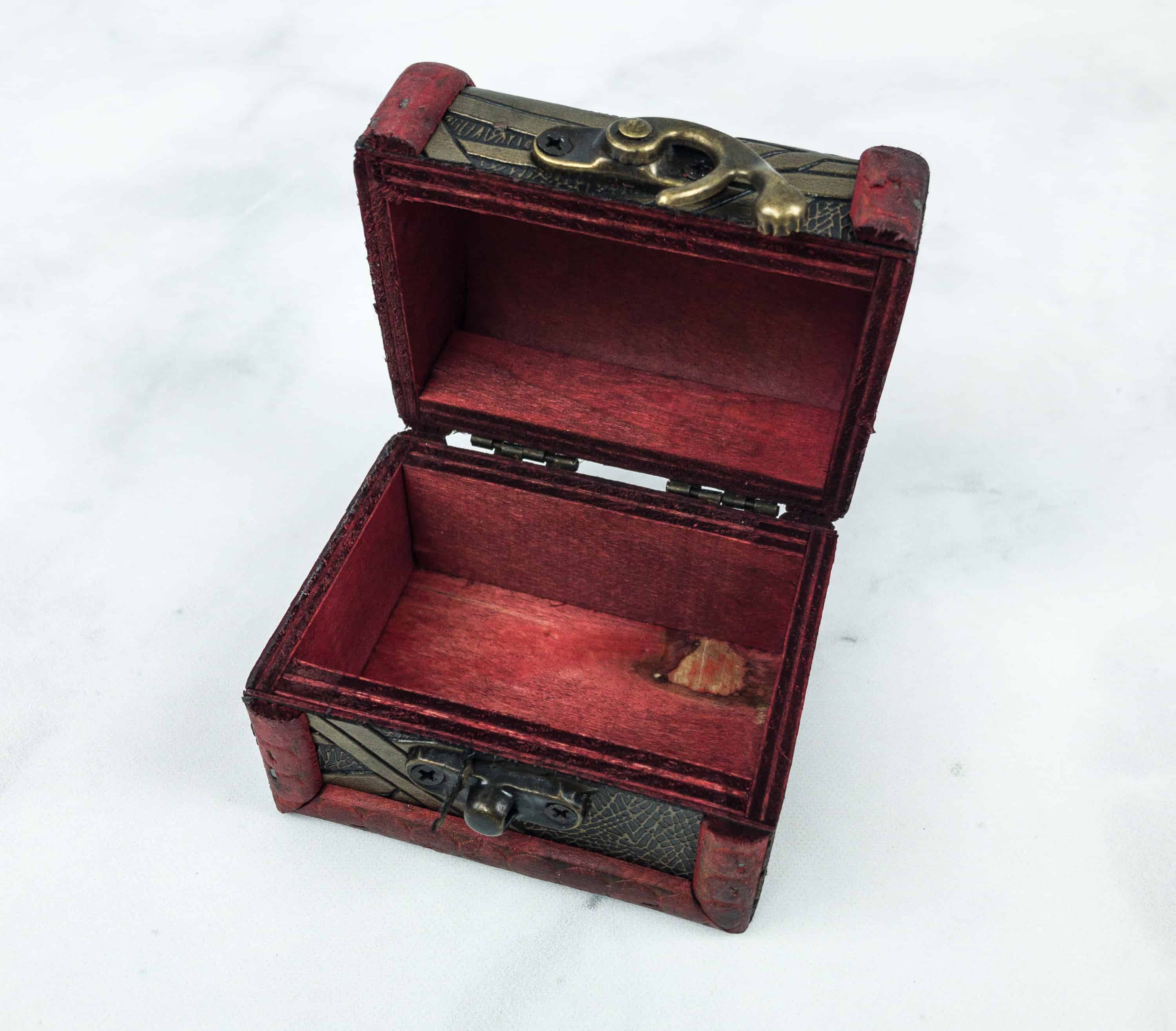 This will quite fit some of our precious stones, jewelry, and gold coins. It can also stand as an empty display on our bedside table!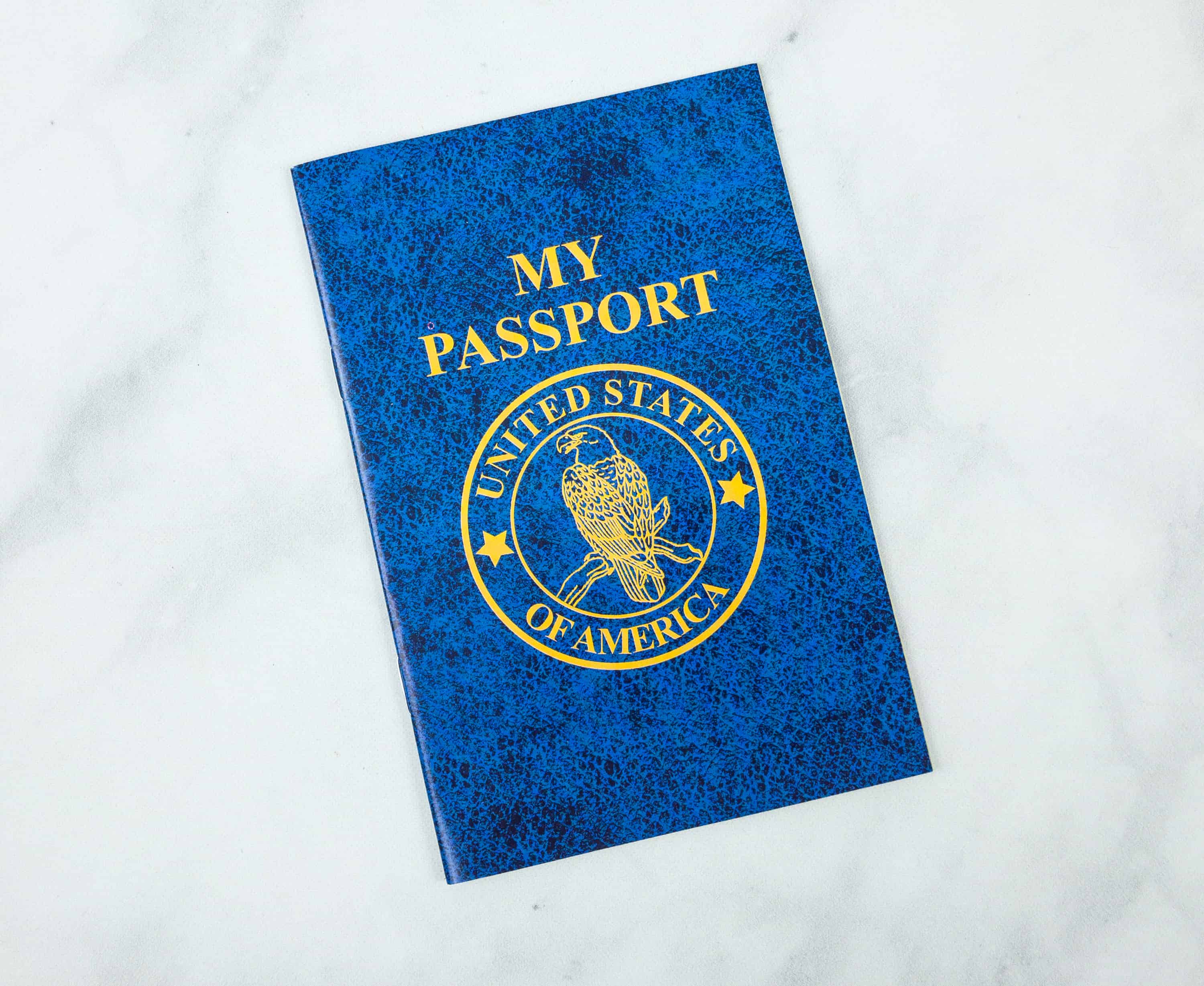 Passport Sticker Book. Everybody needs a passport to be able to travel around the globe!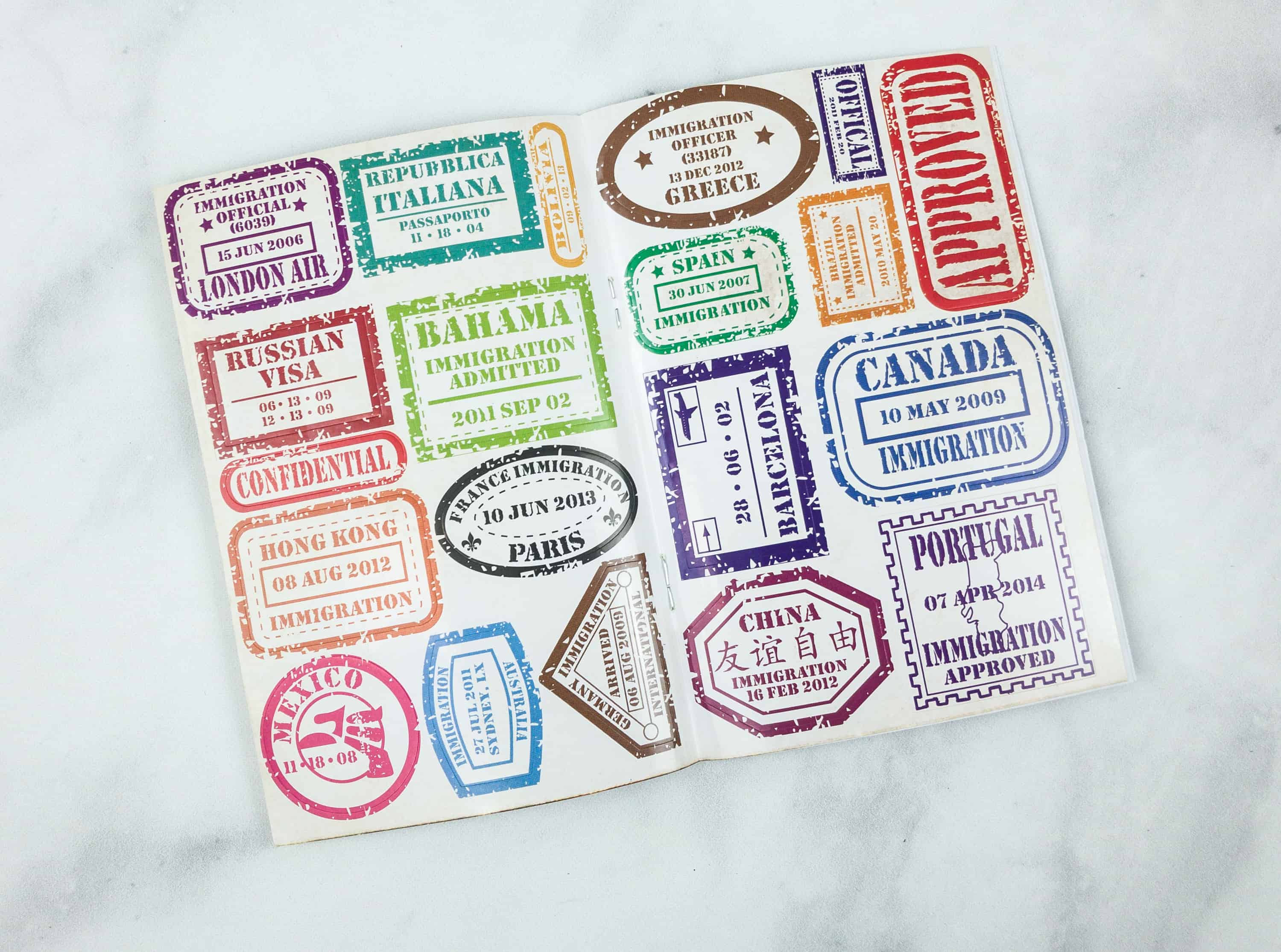 The sticker book includes different passport stamps, from different parts of the world!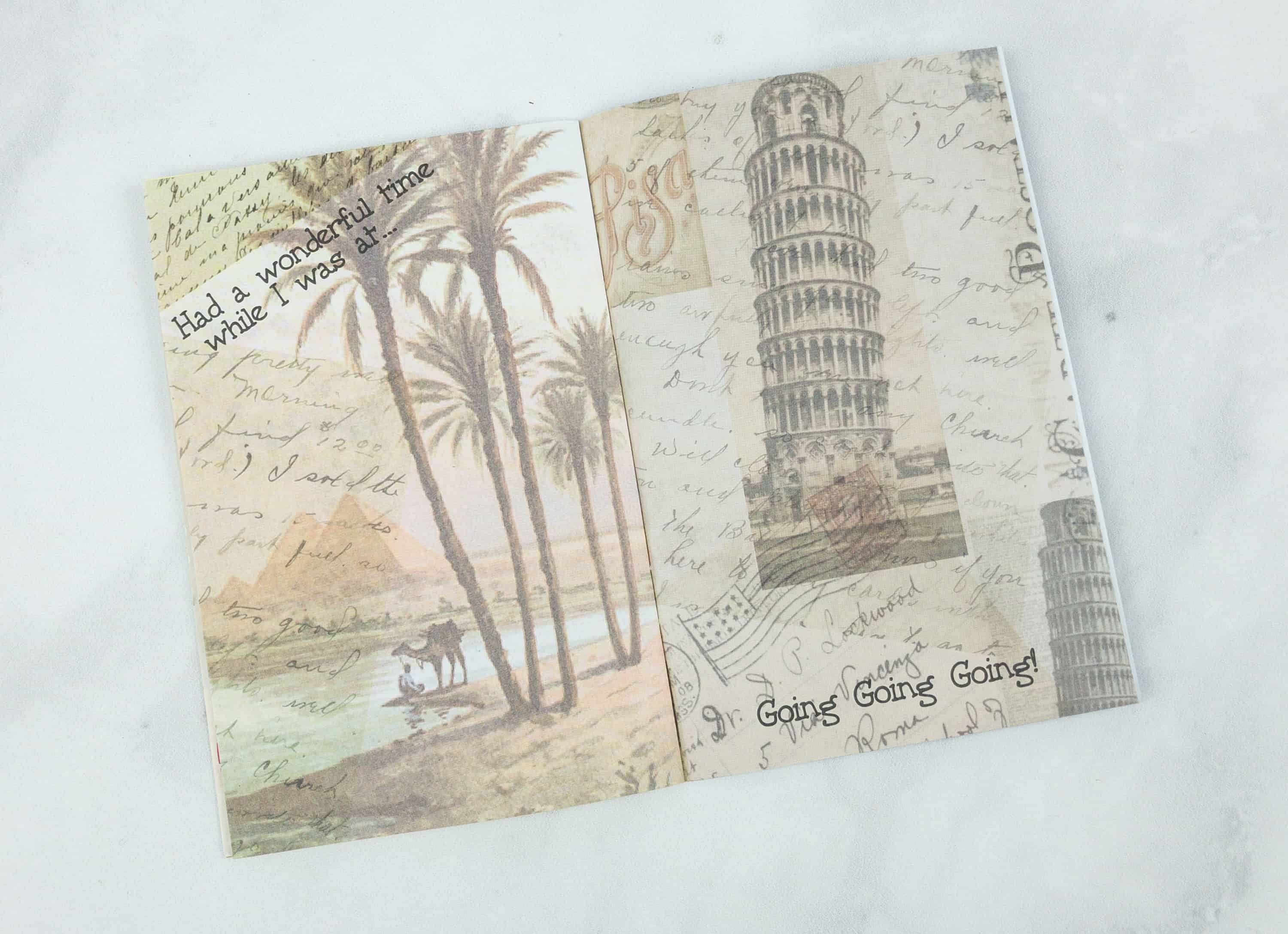 The pages also showcase different tourist attractions, like this page where it shows the beauty of the Pyramids and the leaning tower of Pisa!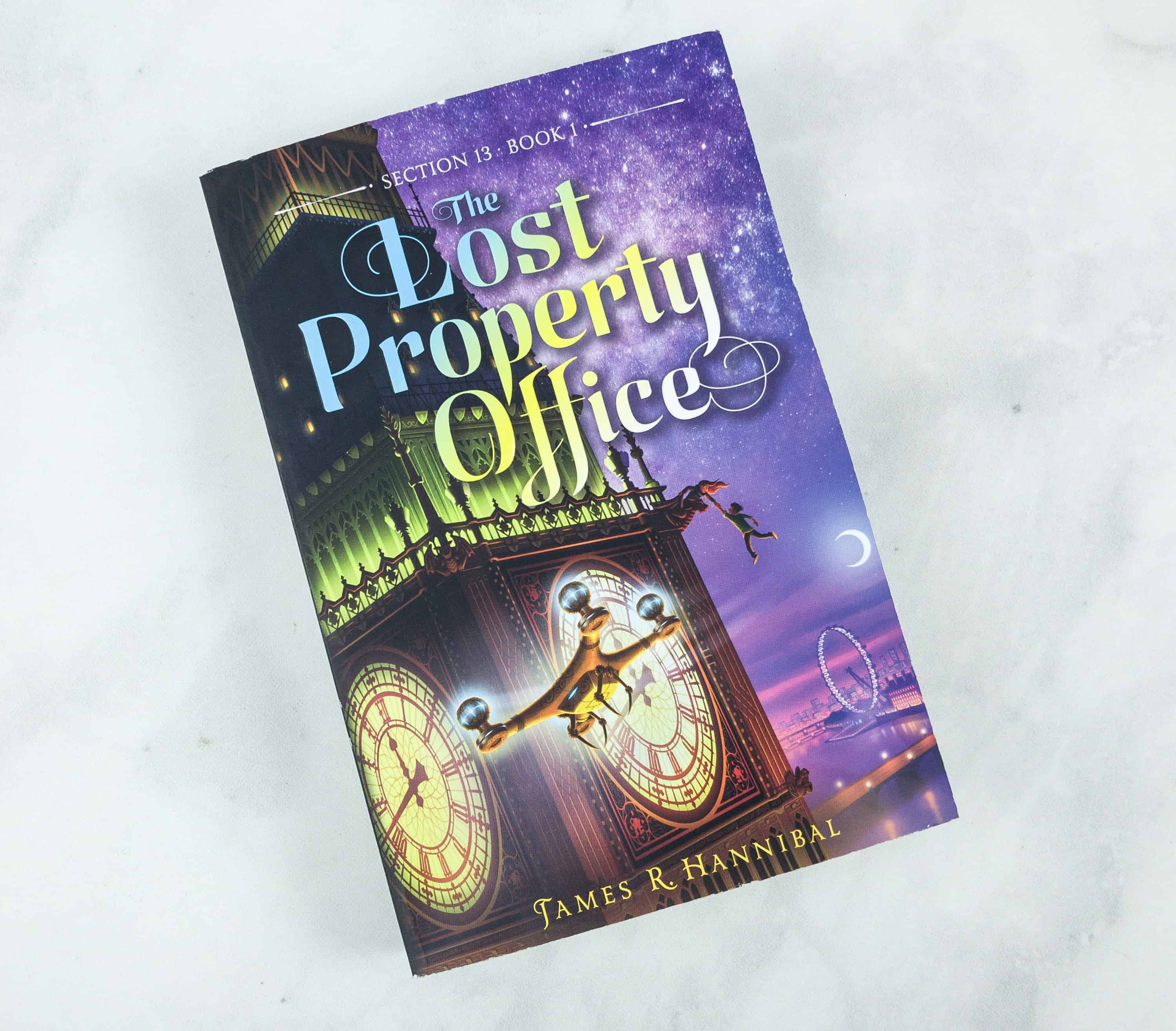 The Lost Property Office By James R. Hannibal ($6.21)
James R. Hannibal presents a thrilling adventure through history, complete with mysteries, secret items, codes, and a touch of magic in this stunning middle grade debut.

Thirteen-year-old Jack Buckles is great at finding things. Not just a missing glove or the other sock, but things normal people have long given up on ever seeing again. If only he could find his father, who has disappeared in London without a trace.

But Jack's father was not who he claimed to be. It turns out that he was a member of a secret society of detectives that has served the crown for centuries—and membership into the Lost Property Office is Jack's inheritance.

Now the only way Jack will ever see his father again is if he finds what the nefarious Clockmaker is after: the Ember, which holds a secret that has been kept since the Great Fire of London. Will Jack be able to find the Ember and save his father, or will his talent for finding things fall short?
The story is well-written, and even presents historical facts and mysteries.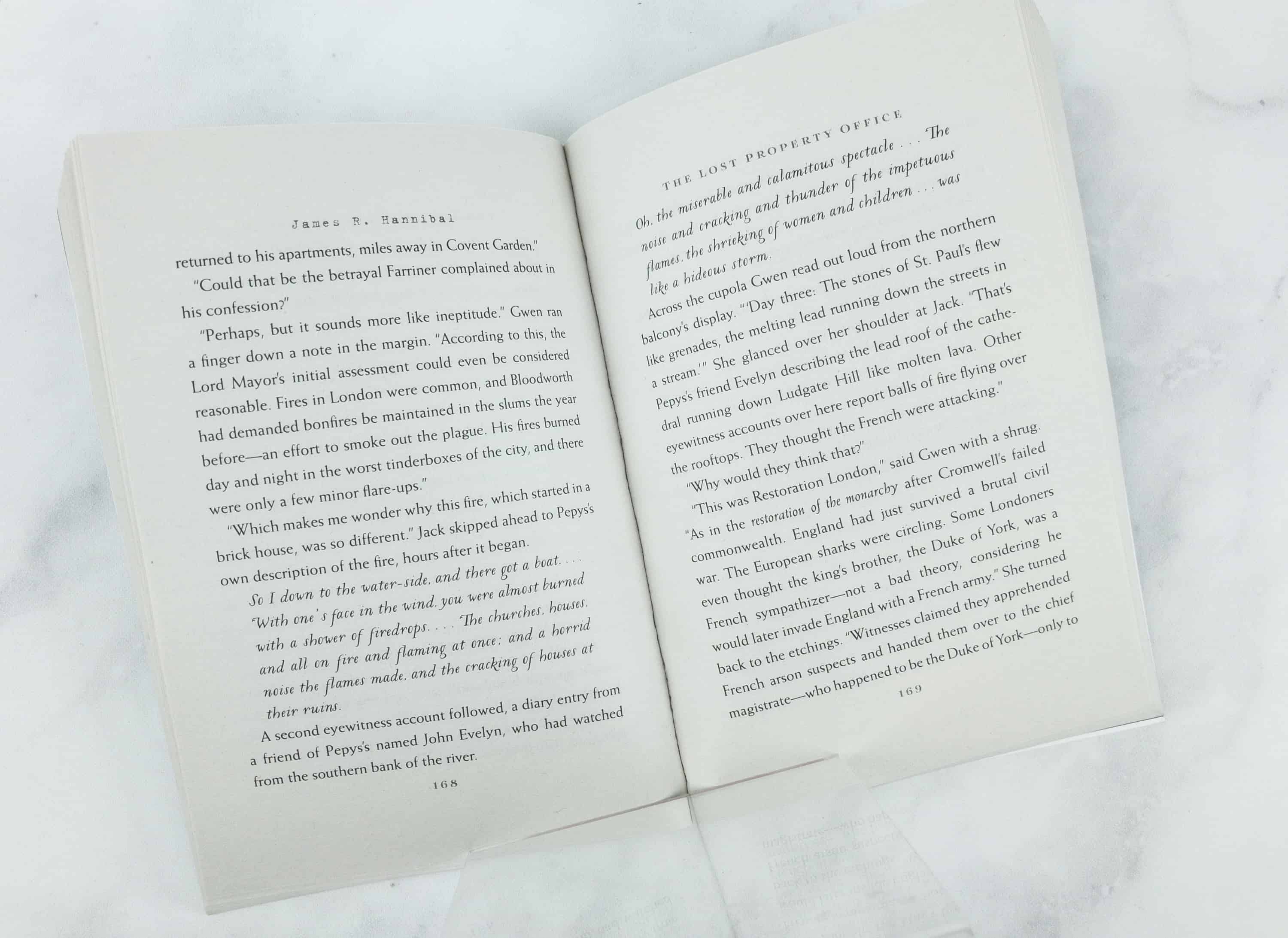 It's really an enjoyable read, especially to those aspiring detectives! The kids definitely love solving the codes in the story!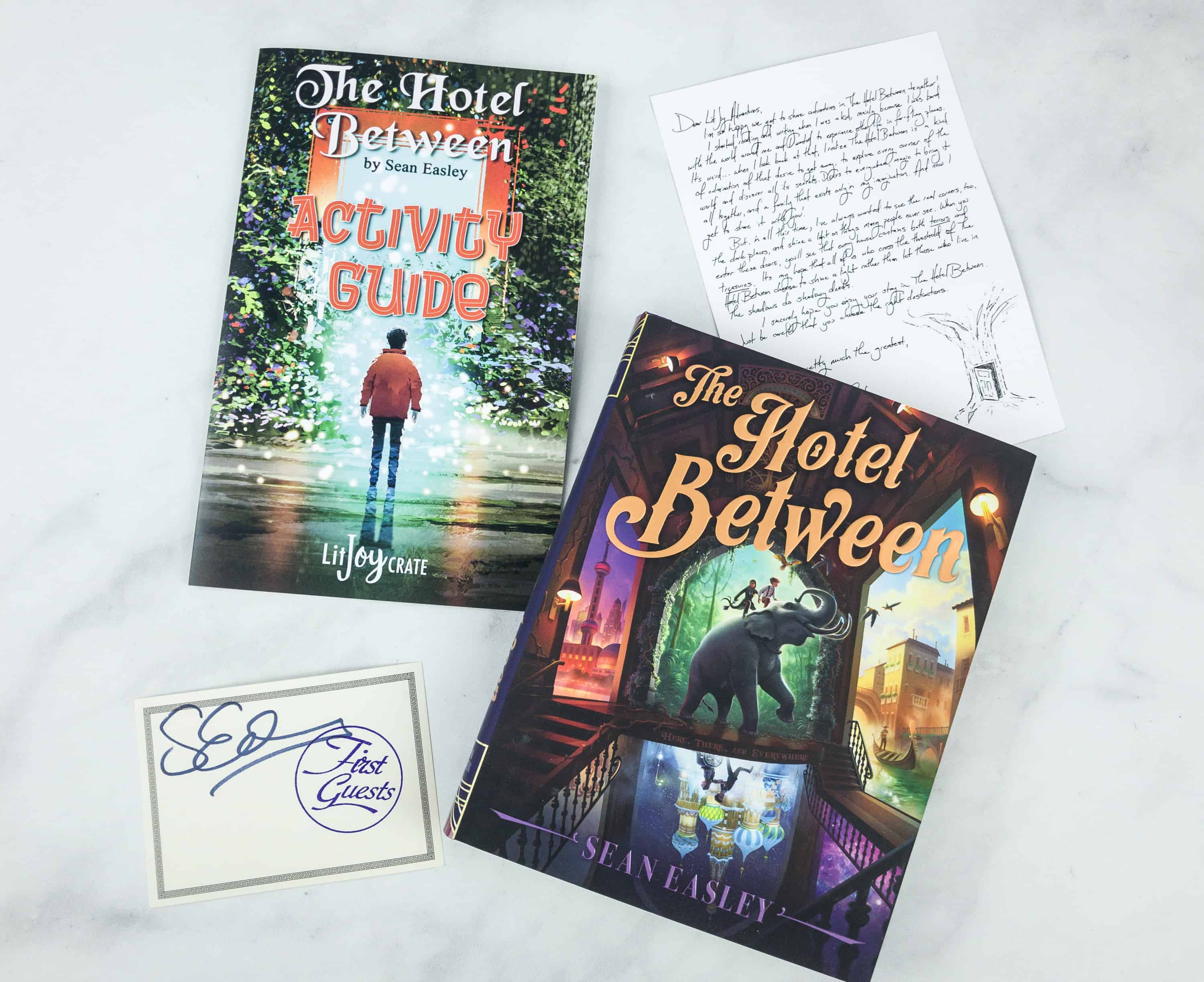 The featured book for this quarter is Sean Easley's The Hotel Between!
The Hotel Between By Sean Easley ($12.32)
A magical hotel, a mysterious tree, and a cryptic story about their missing father leads twins Cam and Cass on a worldly adventure in this enchanting debut novel that's perfect for fans of Escape from Mr. Lemoncello's Library and Wildwood. 

Twins Cam and Cass have never known their parents. They've been told their mother died, and Cass is certain their father abandoned them. Cam isn't so sure. He wants to prove her wrong; he must.

Cam's wish is soon granted in the form of a glistening, golden sign with elaborate flourishes that reads: The Hotel Between. With doors that open to countries all over the world, magical trollies, charmed corridors that can be altered on a whim, stone elephants that turn to life, sweets made from rocks; everything is possible in The Hotel. Cam has a hunch his father is somehow connected to this magical place, and may even be lost within its hidden halls.

Every journey has its risks, and The Hotel Between is full of dangerous secrets. If Cam's not careful, his stay may be over before his vacation has even started.

Here's a note from the author telling us how excited he was to show this adventure that was once just his imagination to the readers!

And there's the autograph sticker signed by the author!

The cover of the book is fantastically illustrated. It shows different places, and it sure made us feel that this will be one wild ride!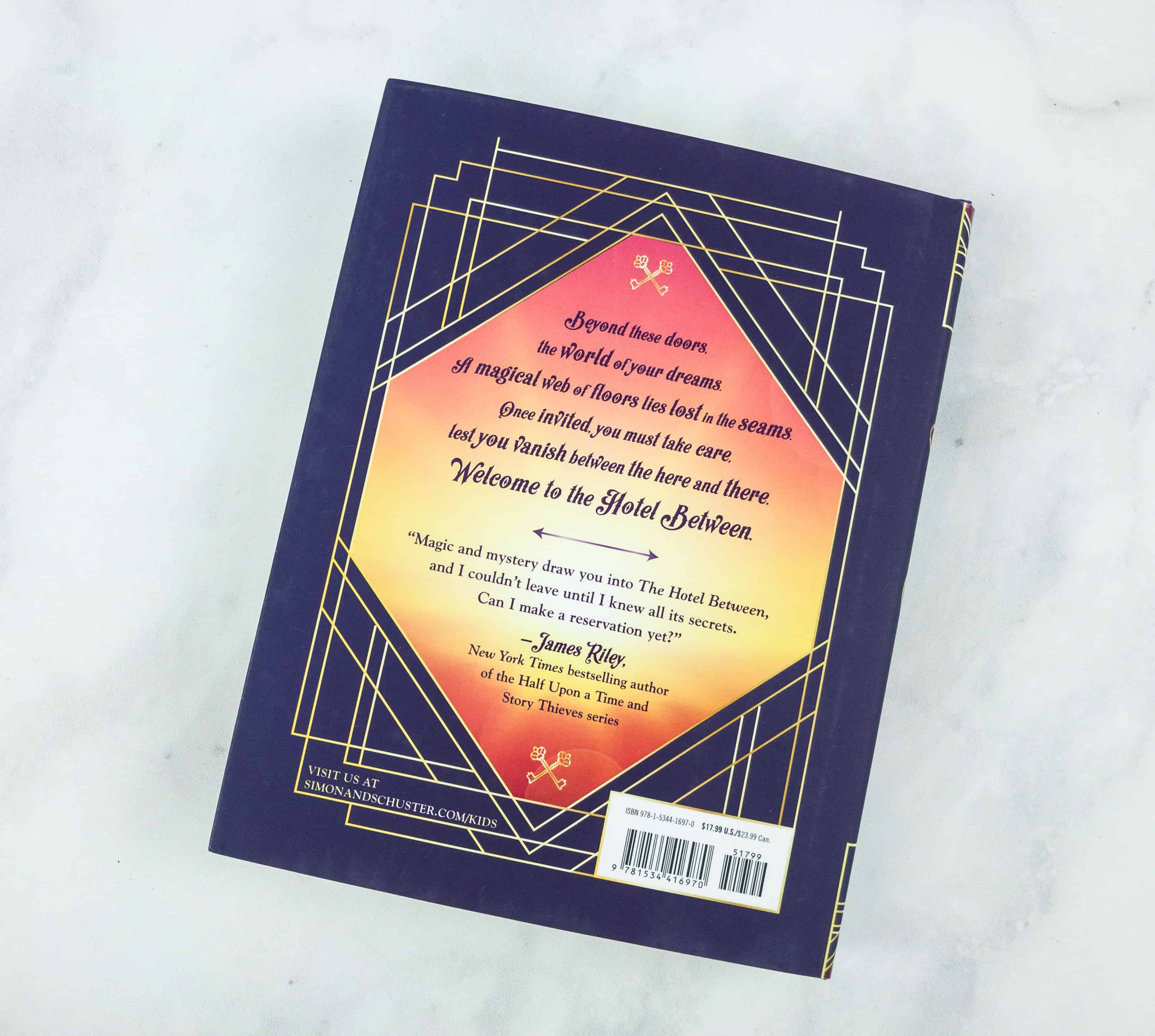 It's full of magic and mystery that I'm sure will appeal to kids, and those kids at heart!
The book's cover flap introduces us to the adventure that awaits the twins, Cam and Cass!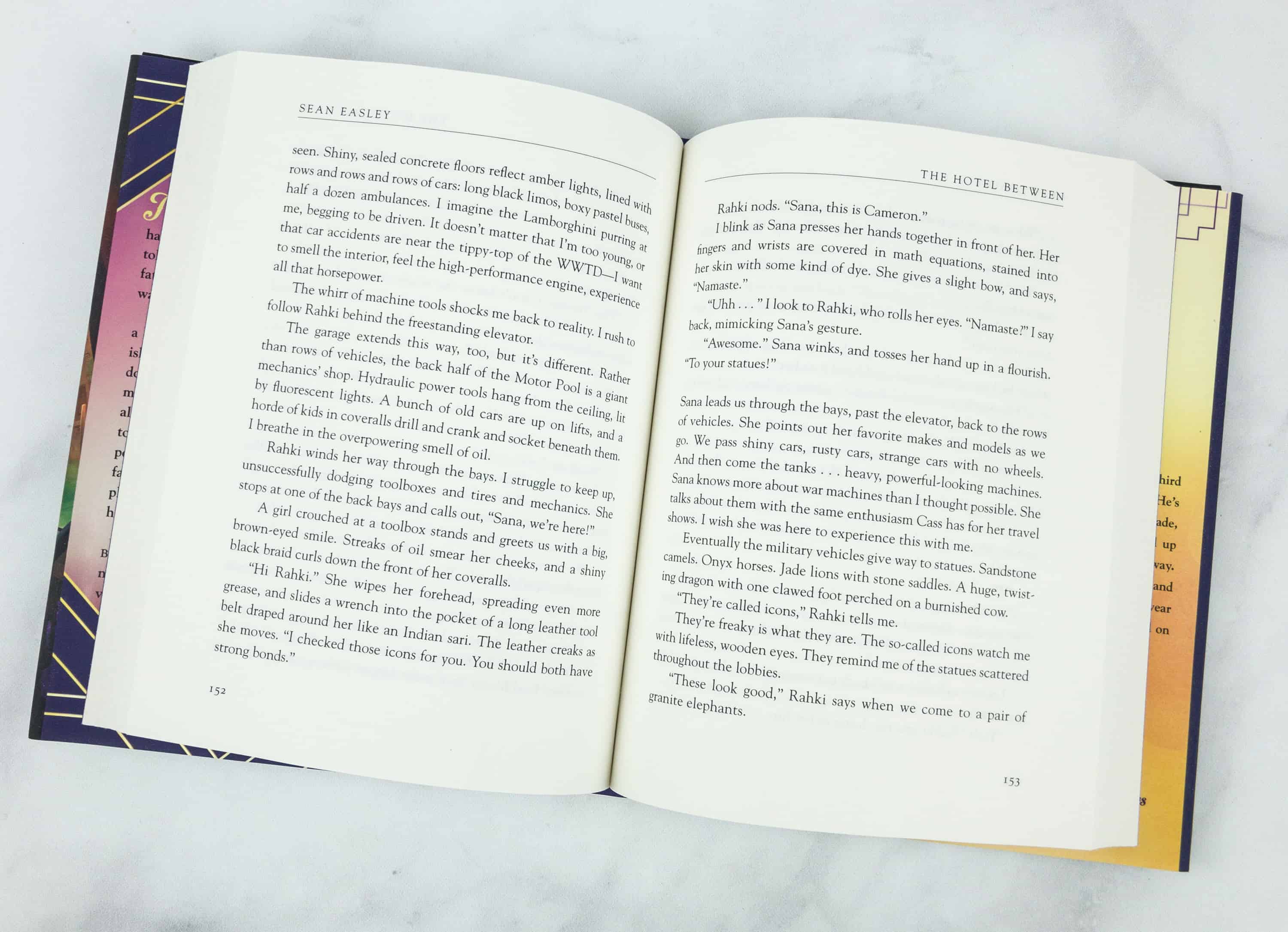 Aside from adventures, the story tells us a lot about the love of a family.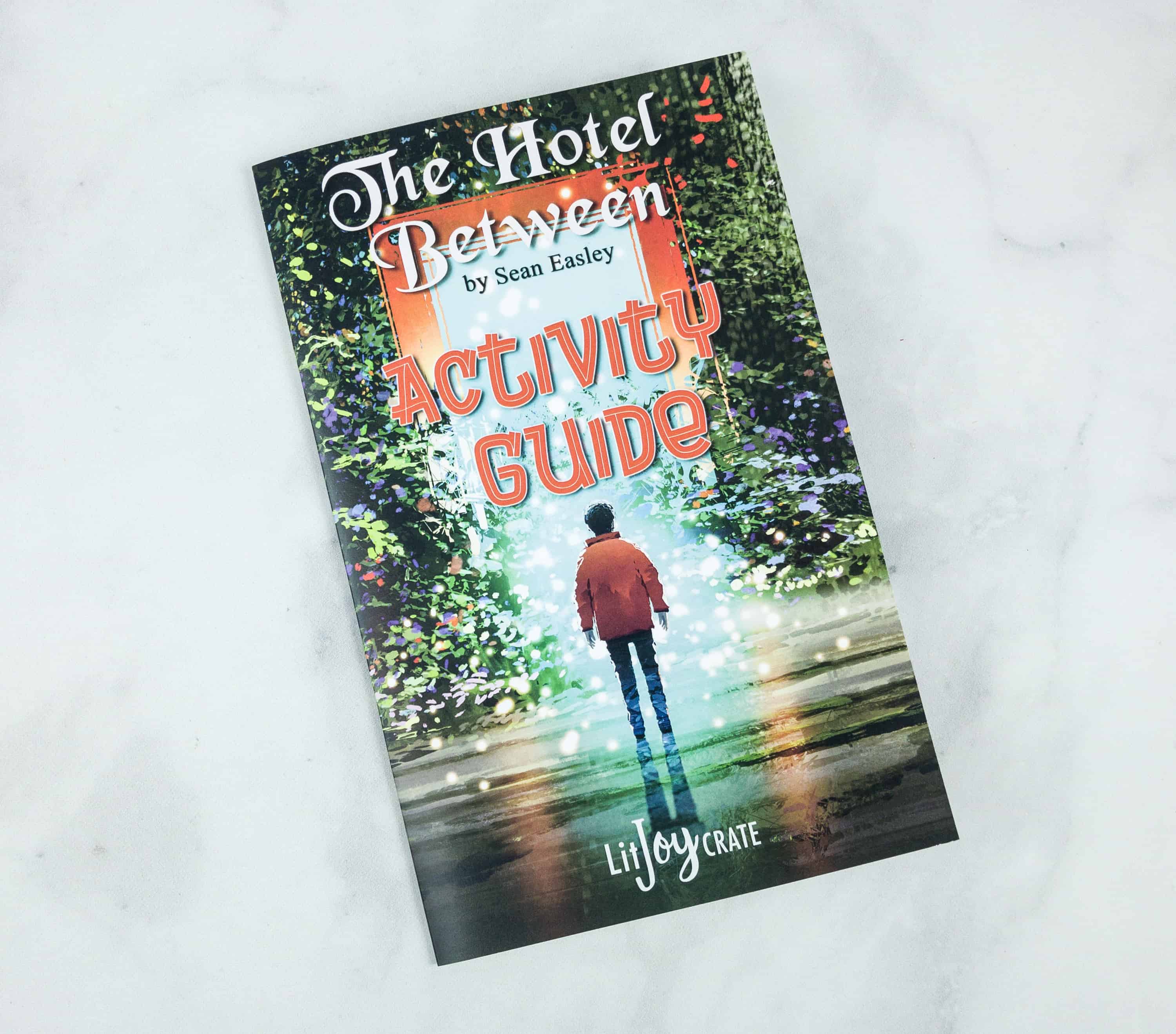 Like most of the featured books in this crate, this one came with an activity guide.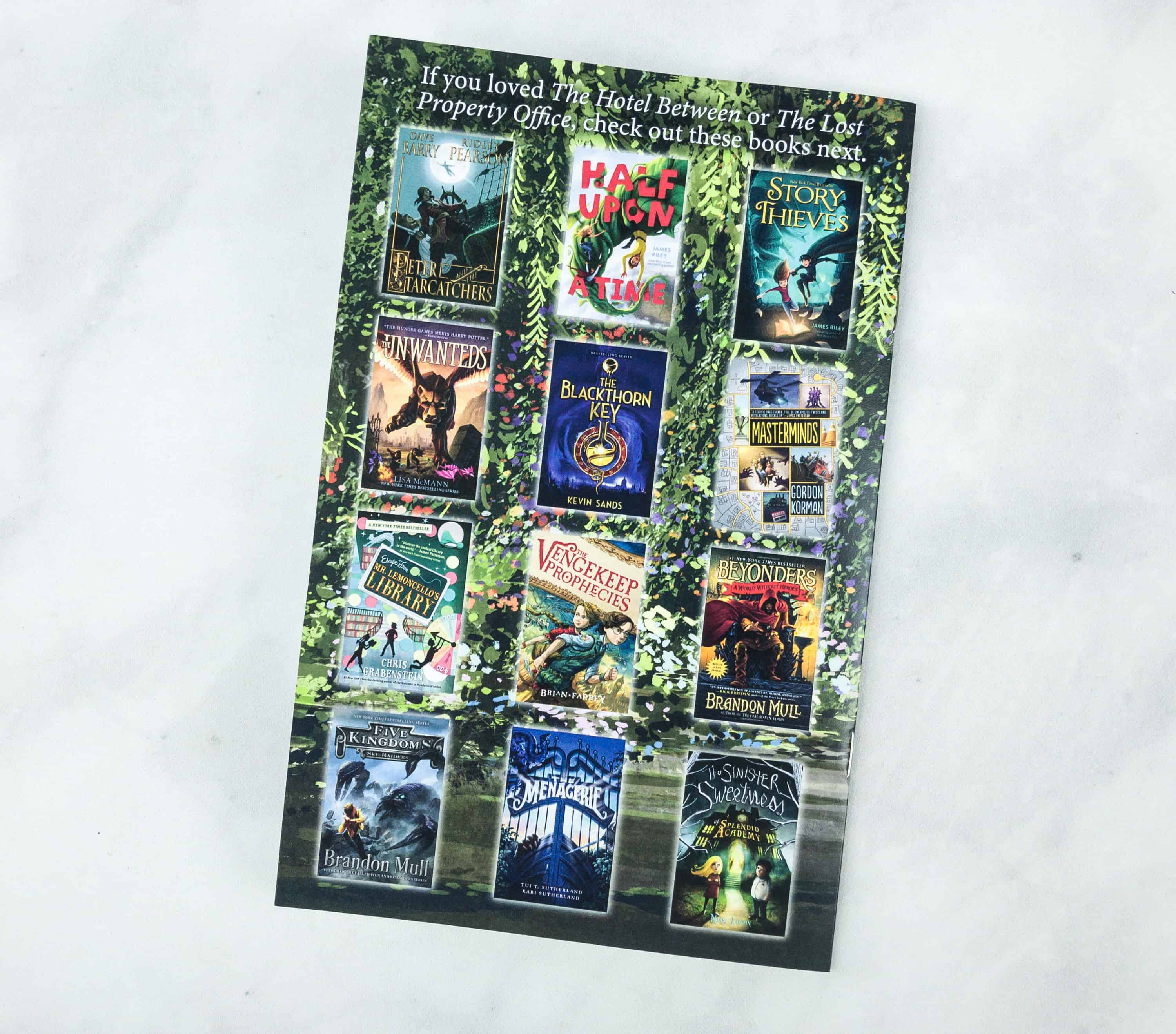 The back of the guide also gives us some other good titles.

One of the activities is finding your way out of this maze.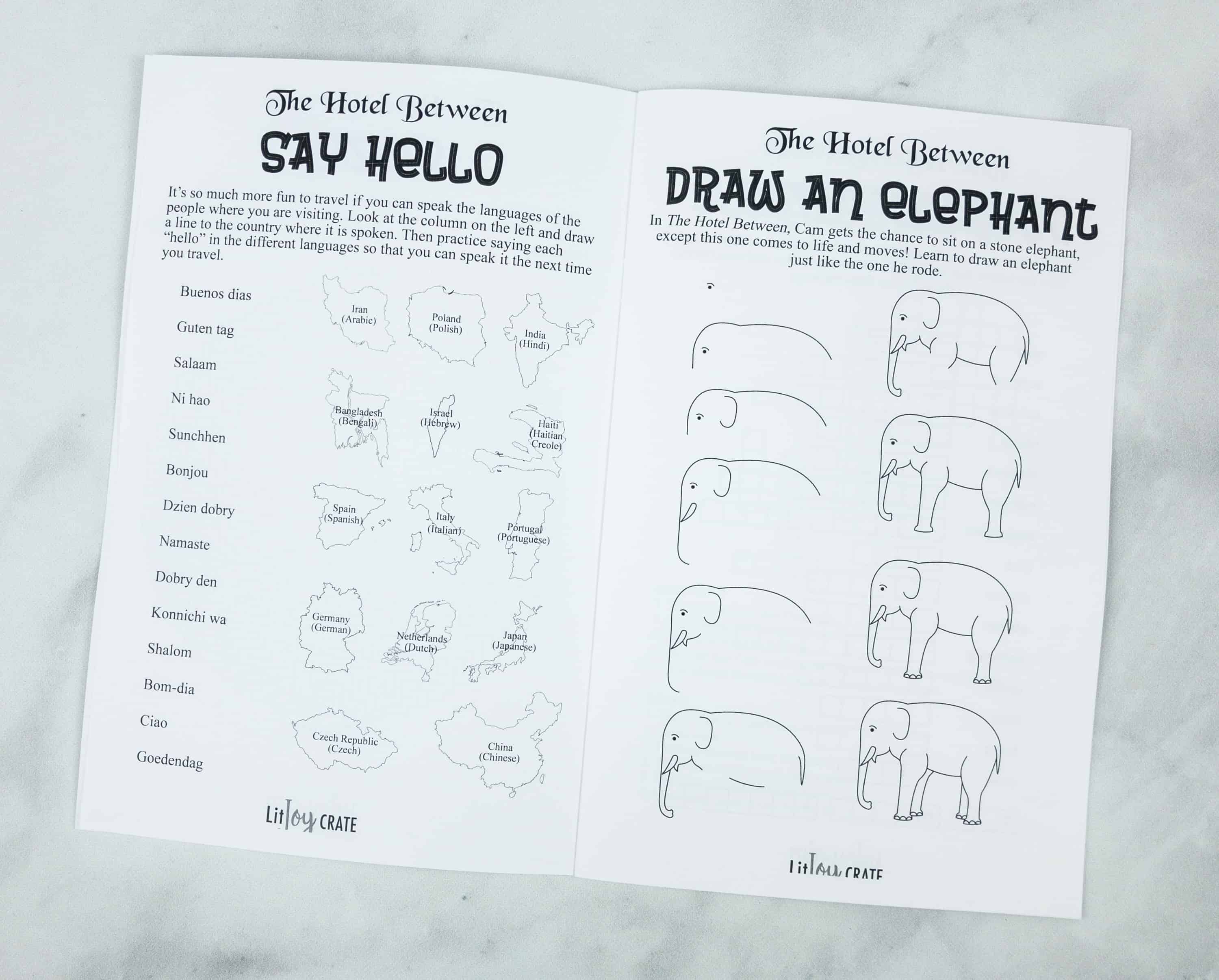 Want to learn how to say hello in different languages? There's a page for that! And the opposite page shows a tutorial on how you can easily draw an elephant.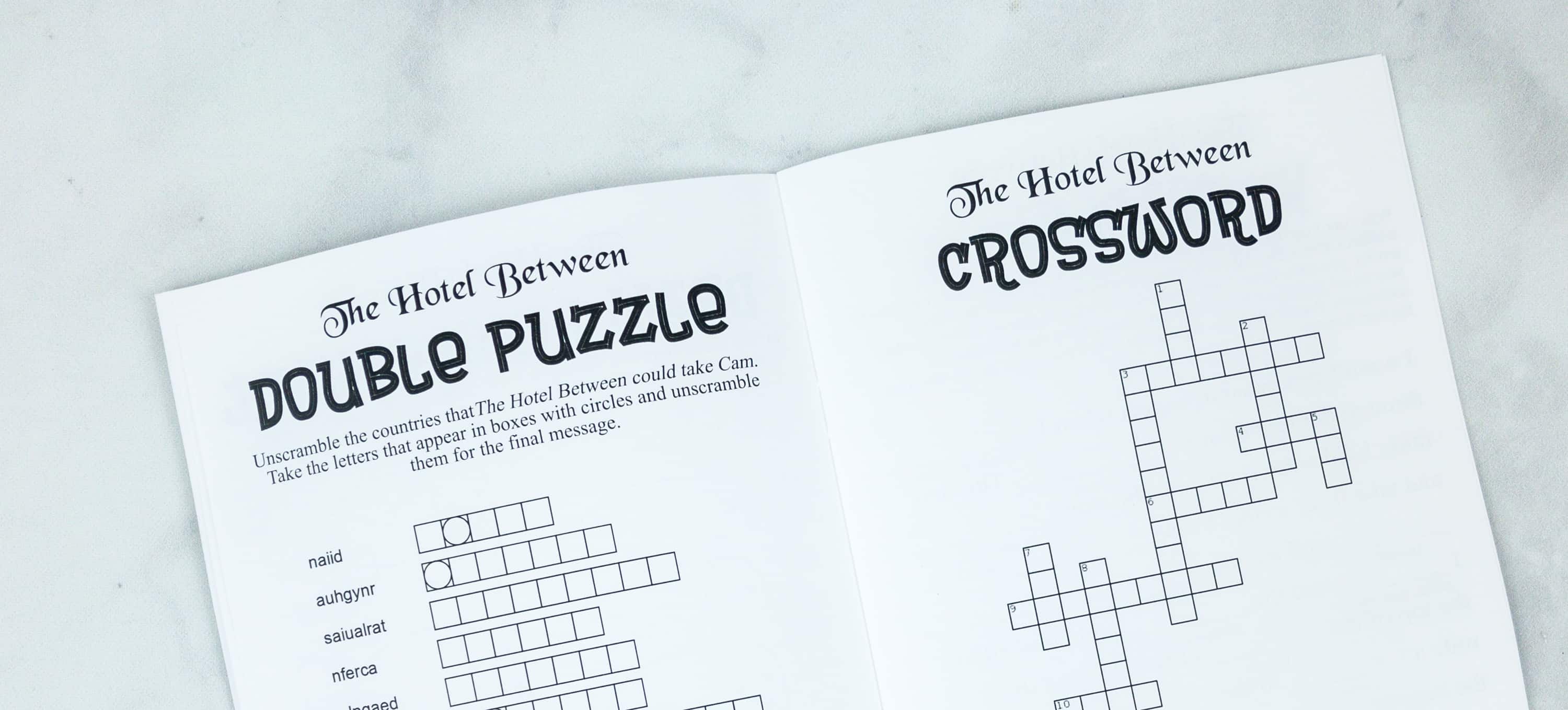 There are other puzzles that can keep the kids busy!
There's a MadLib too, and one of our favorites, Word Search!

We can also make our own coin design! How exciting!
I hope the kids will finish these mind-boggling activities without getting dizzy! I know they can do it!
My daughter is a certified bookworm, and she really loves this crate! This subscription is one efficient way to obtain good titles. The kids are always excited about new stories, especially of adventures, and this quarter's box just provided two good ones! Aside from taking us to different places while staying inside the comforts of our home, it also teaches us some of life's important lessons, especially the love for the whole family! Other stuff in the box are great inclusions too, like the pencil case and the rice candy! We had fun with the melting rice paper that covers the sweet treats! I hope Litjoy Crate keeps on providing great inspirational books, and we'll never ever get tired of reading them all.