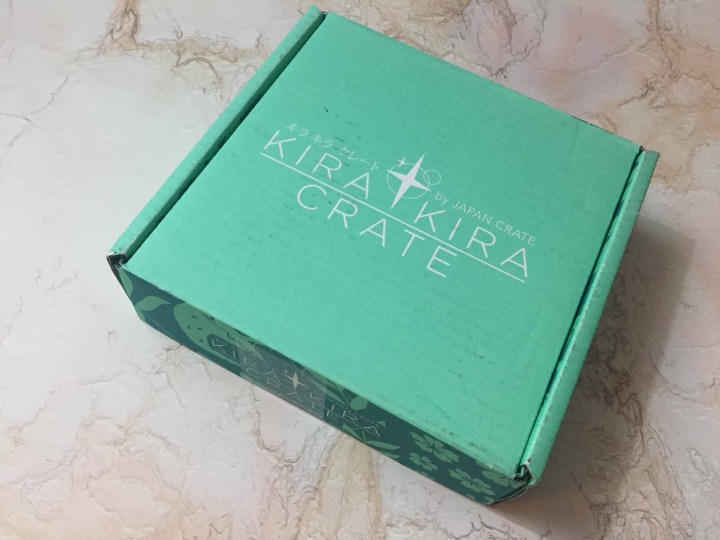 From Japan Crate comes Kira Kira Crate, a box dedicated to Japanese beauty! Kira Kira means "to sparkle" and with this box full of makeup, skincare, and other tools from Japan, you will sparkle as well!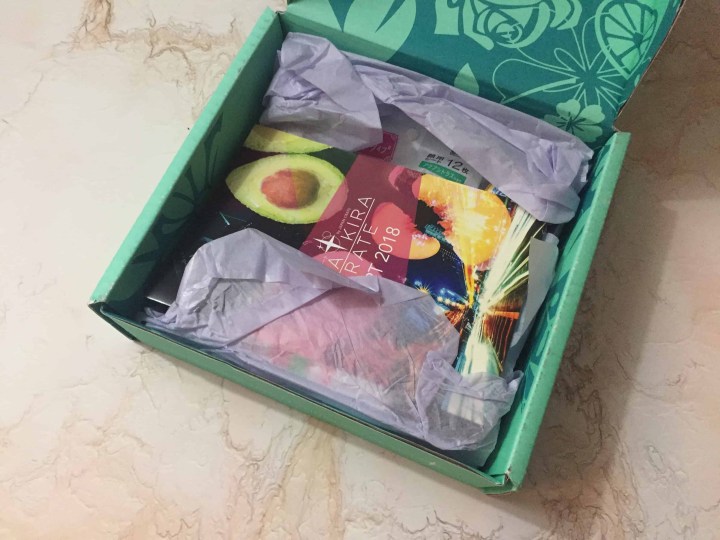 DEAL: Save $3 on your first box! Use coupon code HELLO.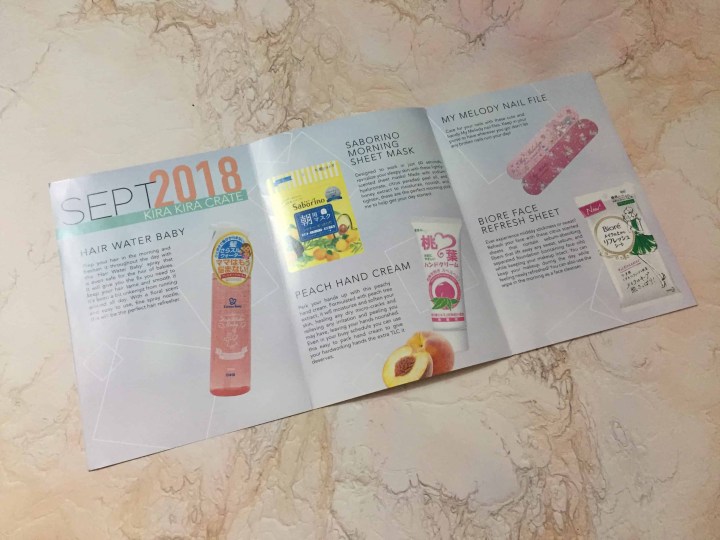 The booklet included with the box has a brief welcome letter, a list of the products included, and additional pages give English instructions for each product.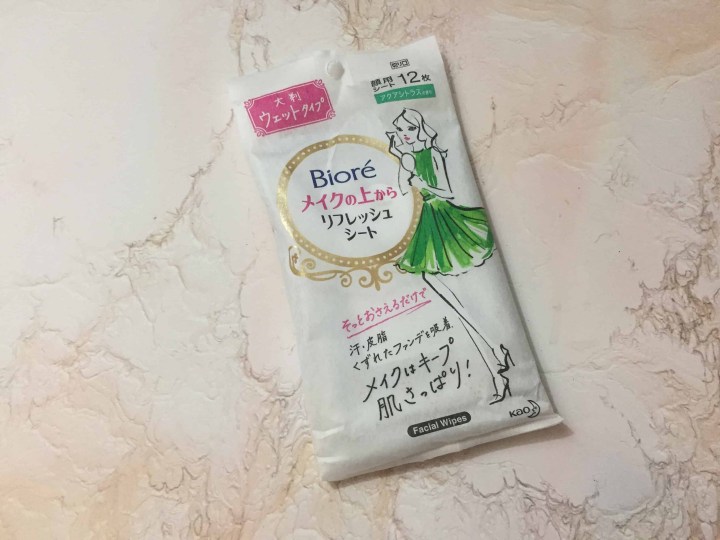 Biore Make Refresh Sheet — Biore is famous for their skincare products, and I'm a fan of their body wipes (or sarasara sheets) especially in summer. This is a pack of 12 facial sheets which you can use over your makeup to blot up excess oil without disturbing your foundation.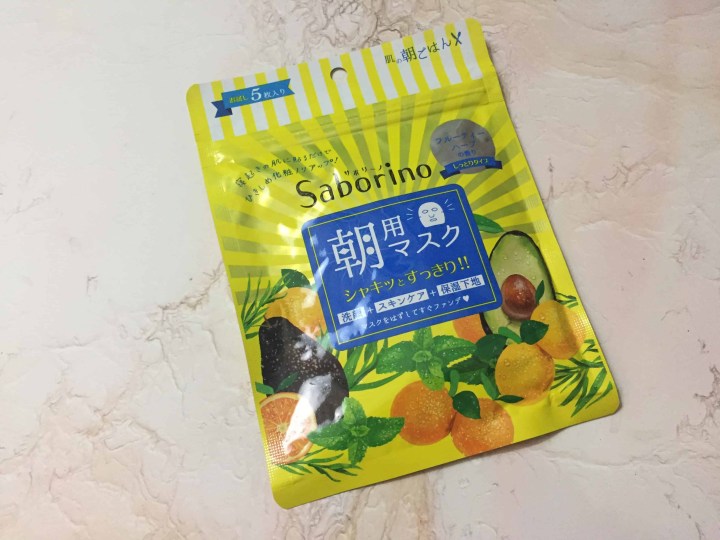 Saborino Sheet Masks — I was SO excited when I saw the spoiler for these, as I have wanted to try these 60-second sheet masks for months. The gimmick is that they are so effective, you only need to wear them for a minute for them to cleanse, tone, and moisturize your skin. Saborino is also cruelty-free, which is great to see.
Lishan Baby Hair Water — A gentle hair refresh that is safe enough to use on babies. It has a light floral scent and can be used to smooth down messy hair or refresh it to remove odors.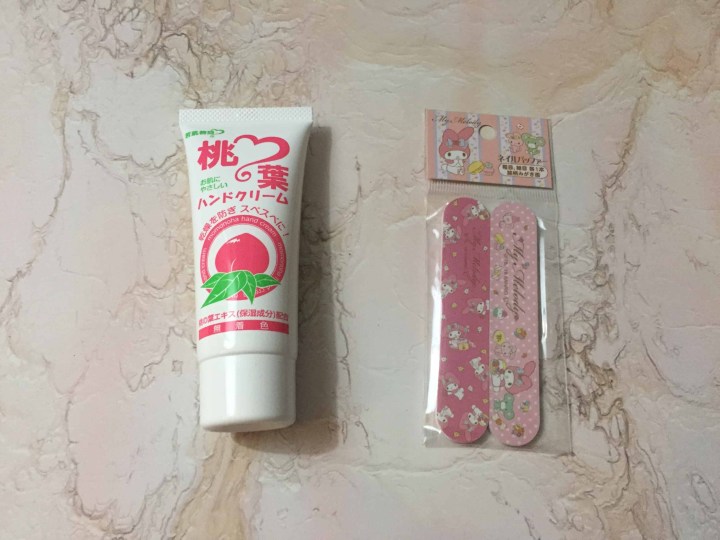 Hand Cream — A small tube of peach extract hand cream to keep hands hydrated and soft.
My Melody Nail Files — A kawaii set of two nail files feating the adorable My Melody!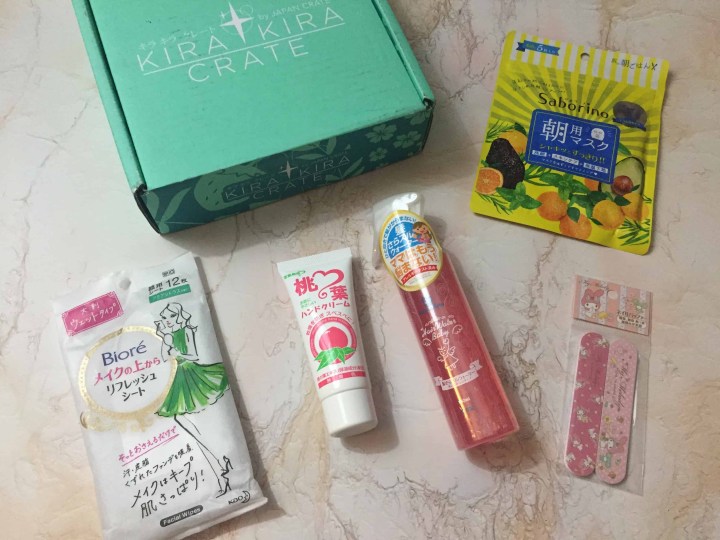 This is probably one of my favourite Kira Kira Crates as it features some products I really want to try! I'm happy we were sent multiple sheet masks and the My Melody nail files are sooo cute!
Did you like this month's items? Let us know in the comments!