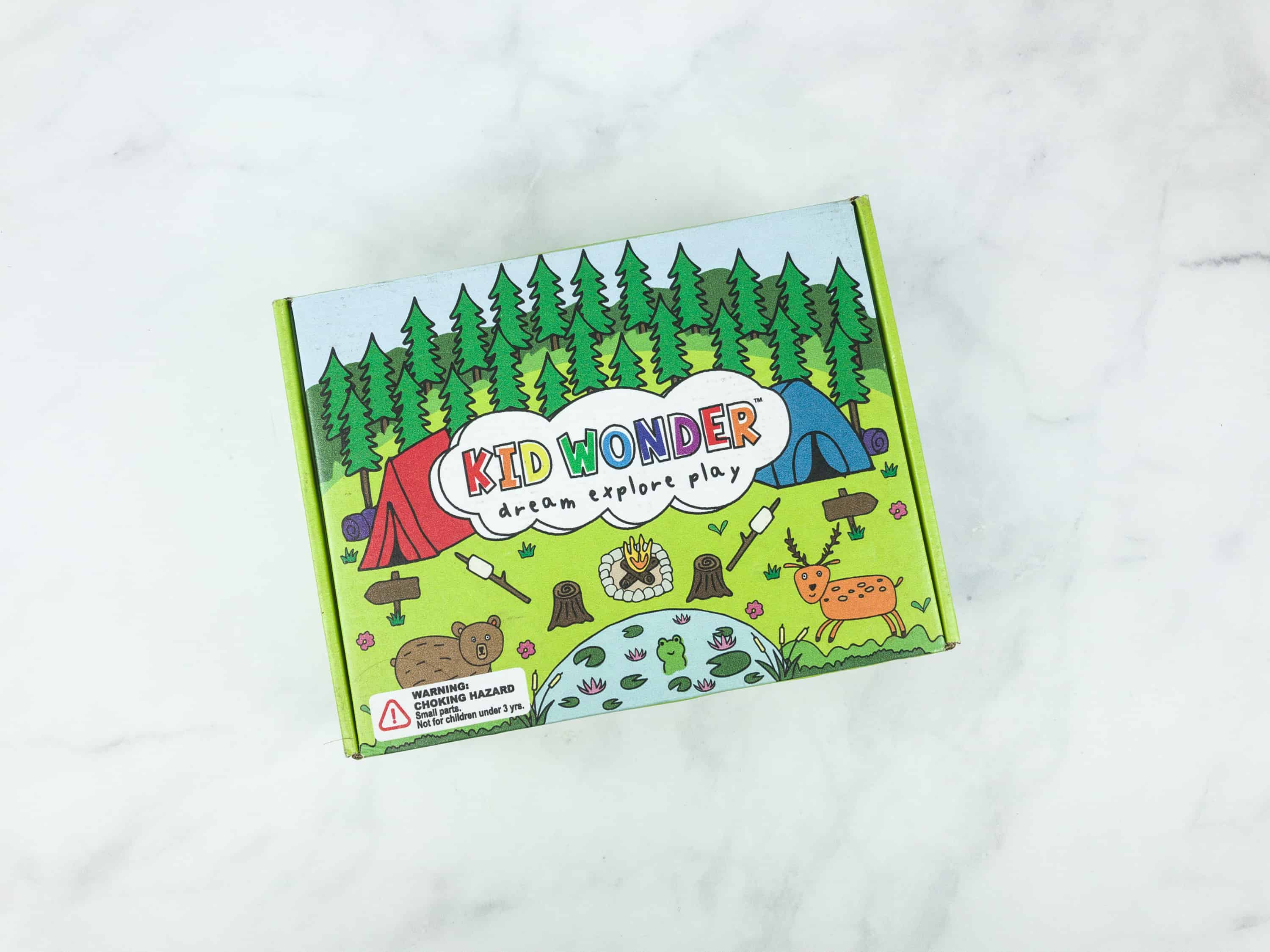 Kid Wonder is a monthly kids subscription box by Little Dreamers. Each month, this Activity Kit will contain various crafts and projects designed according to that month's theme and usually includes supplies such as glue, scissors, paint and paint brushes and even smocks for the messier crafts. This box is intended for kids 3-6 years of age who love to create, play and explore through dramatic play. The box starts at $24.95 per month. If you're looking for a box that's older than the stated age range on the box, no worries, my almost 8-year-old had a blast with these activities too.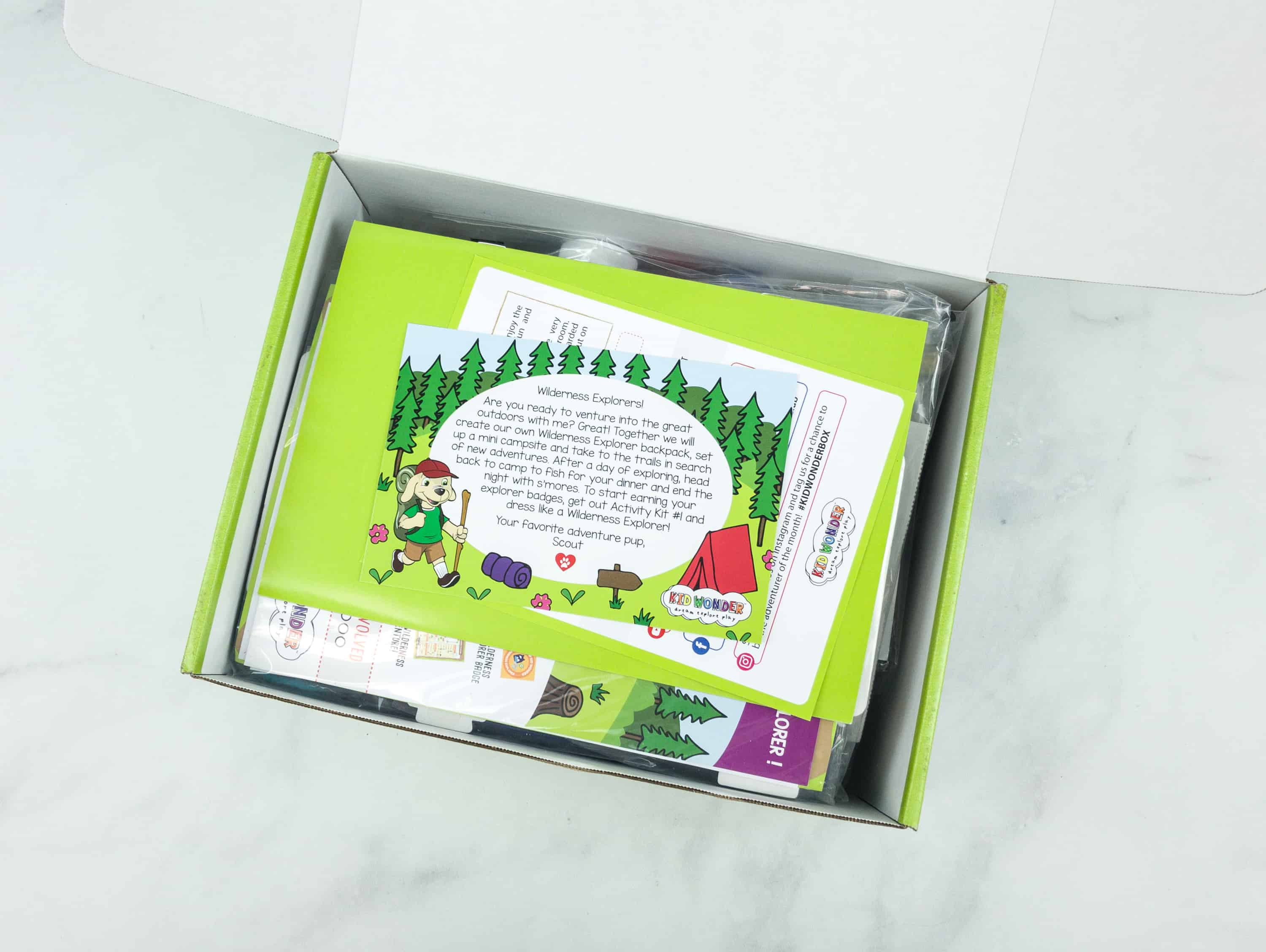 As usual, the activities are separated into different packs.
DEAL: Get 30% off your first subscription! Use coupon code HELLO30.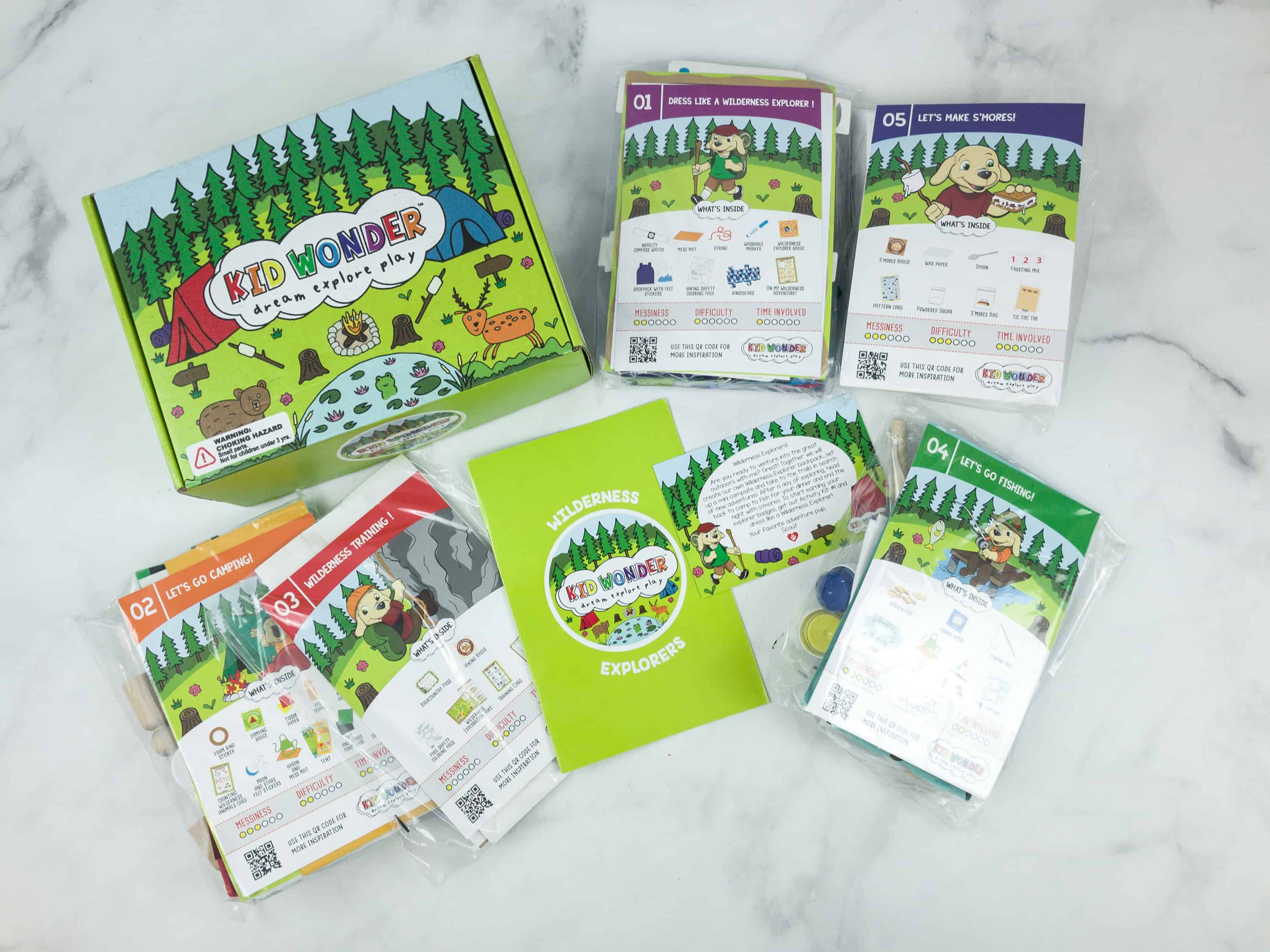 Everything in my box!
There are 5 kits that bring the wilderness to our home!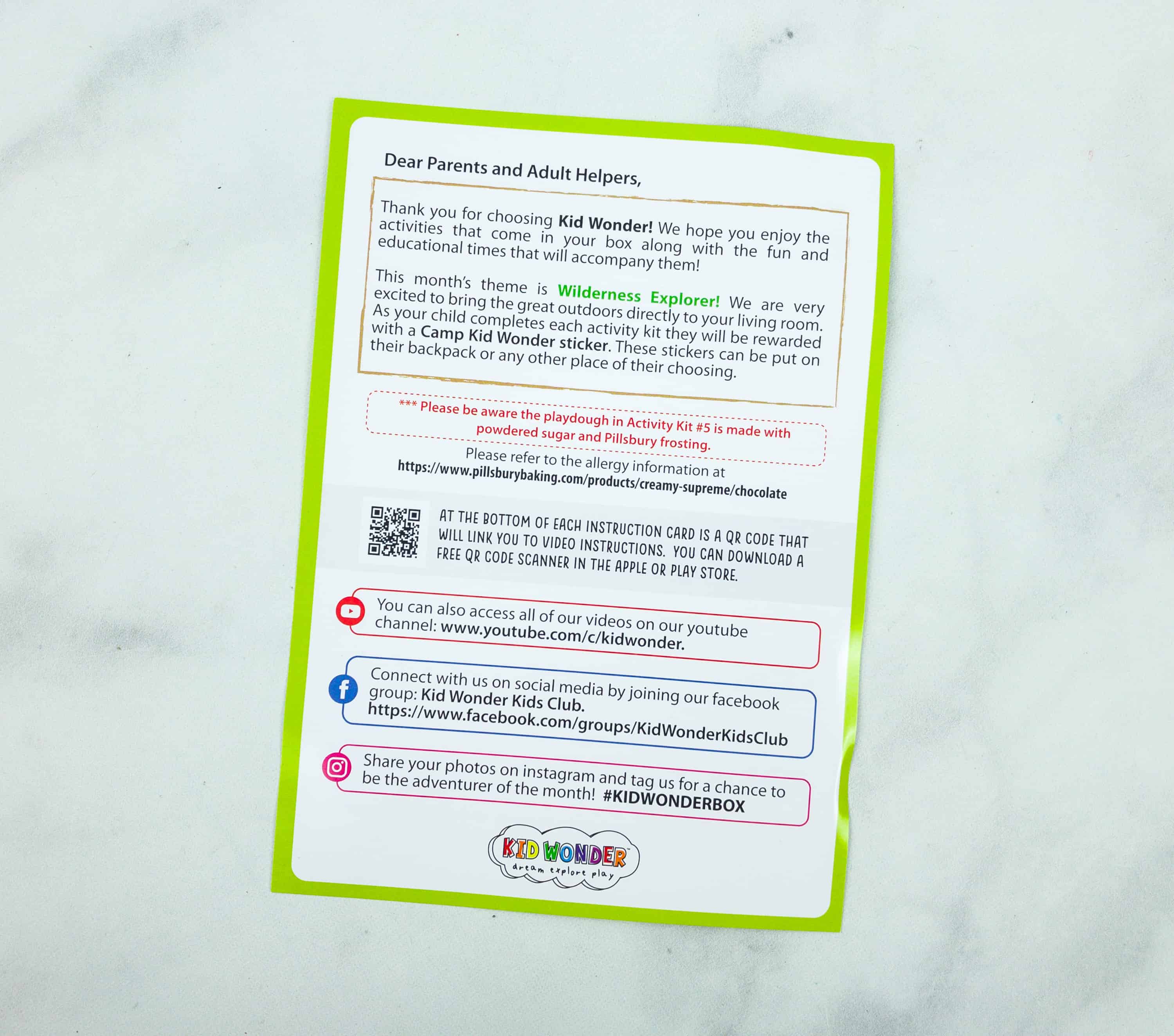 This month's theme is Wilderness Explorer!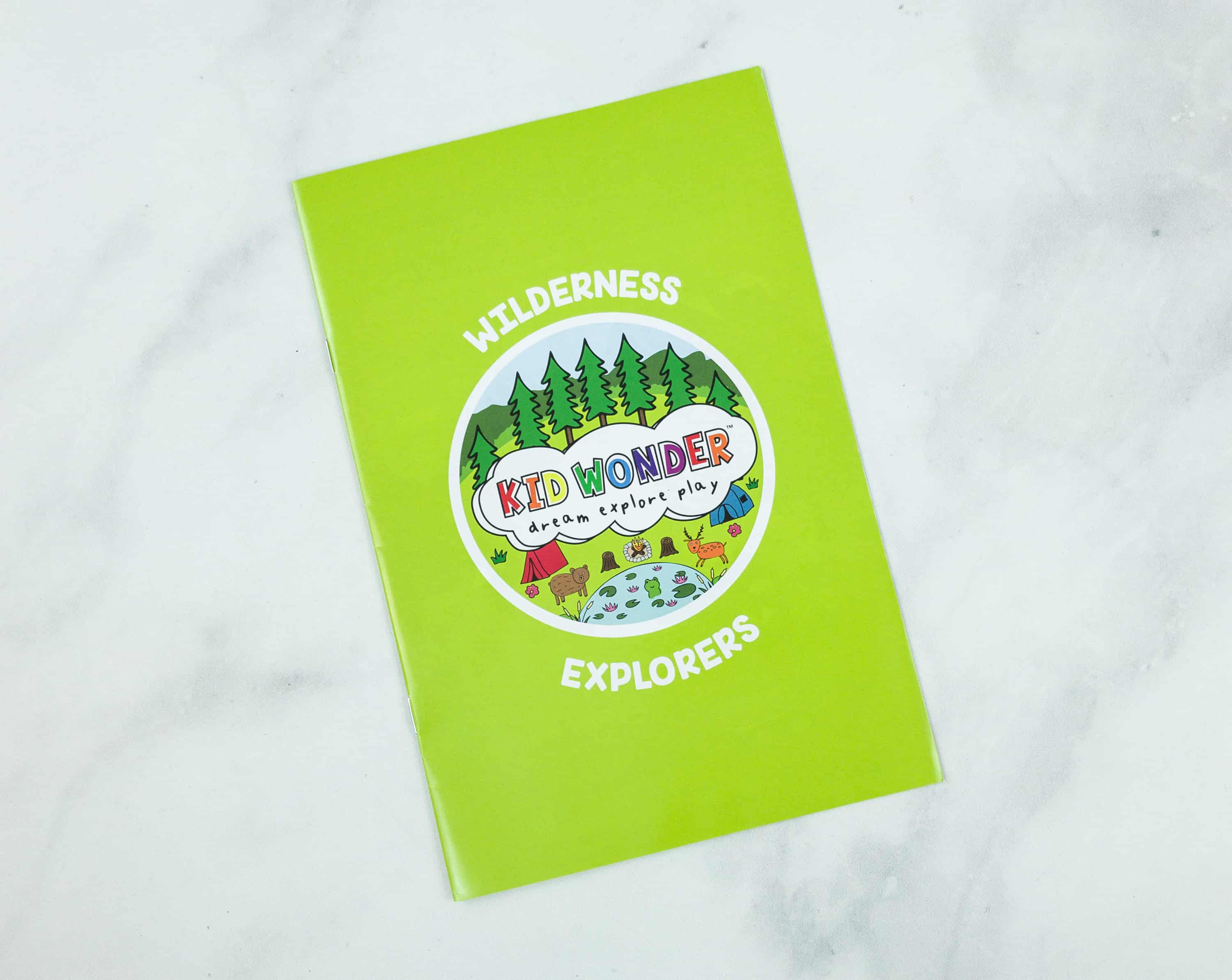 There are 5 activity packs in this box. Every activity kit comes with a guide stating the messiness level, difficulty level, and the time needed so you'll know what to expect. There's also a QR code on the activity pack sheets that you can scan to get more inspiration for your projects!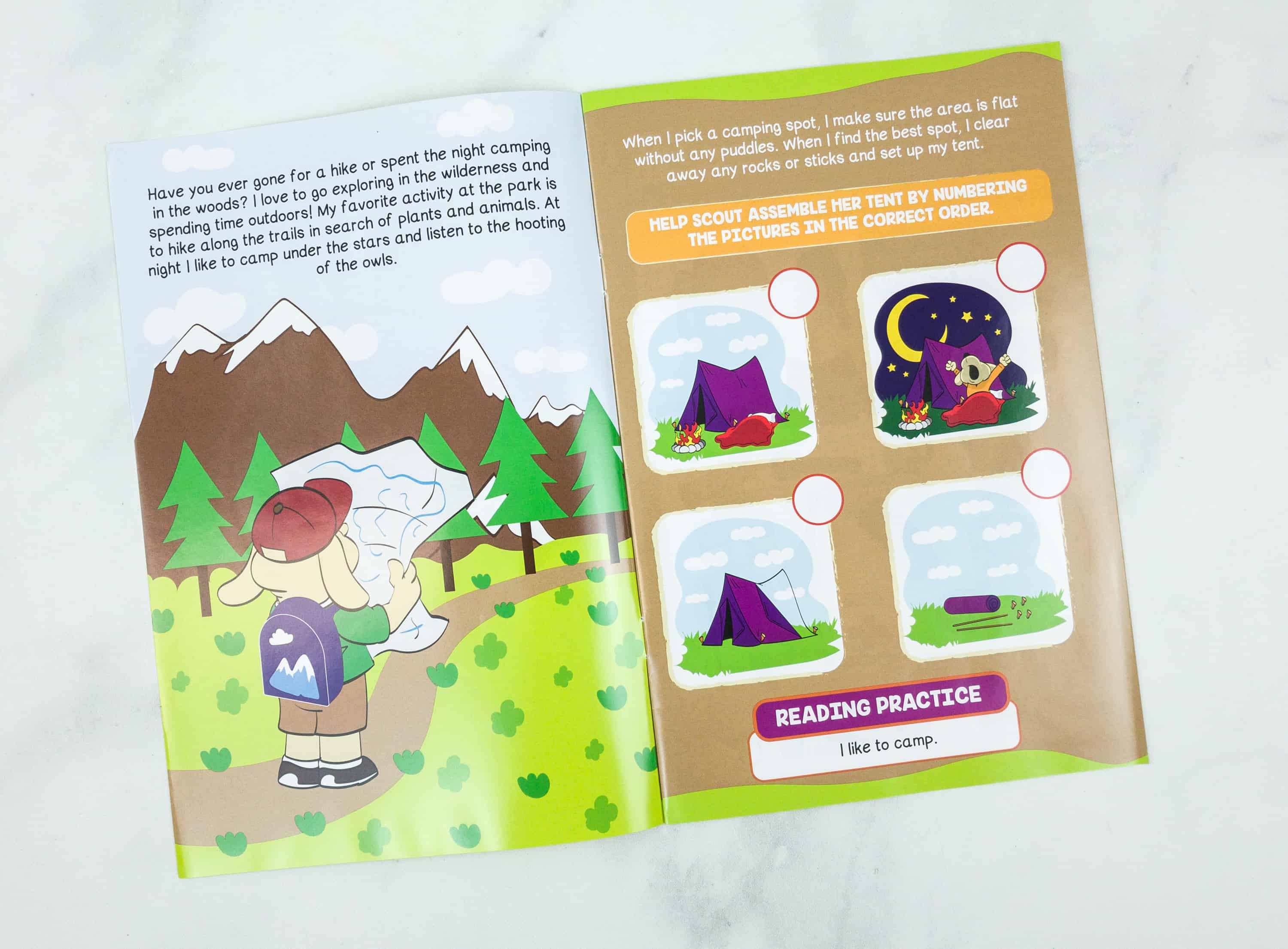 There are a lot of things to do in the wilderness and a lot of things to explore. This box will give us an insight into how fun those activities will be.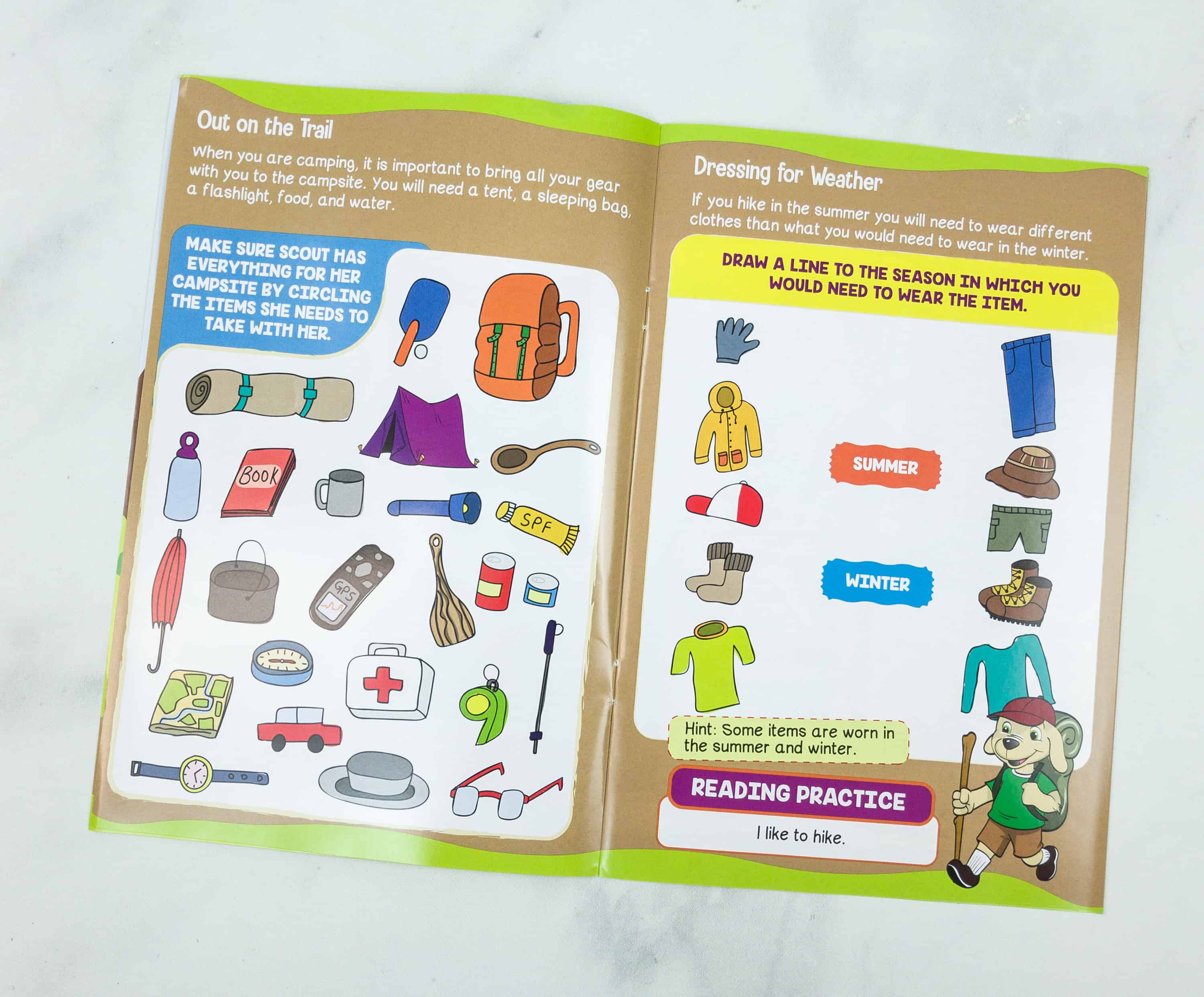 These are the games that test if you know what to bring during a camping trip and what to wear in different seasons.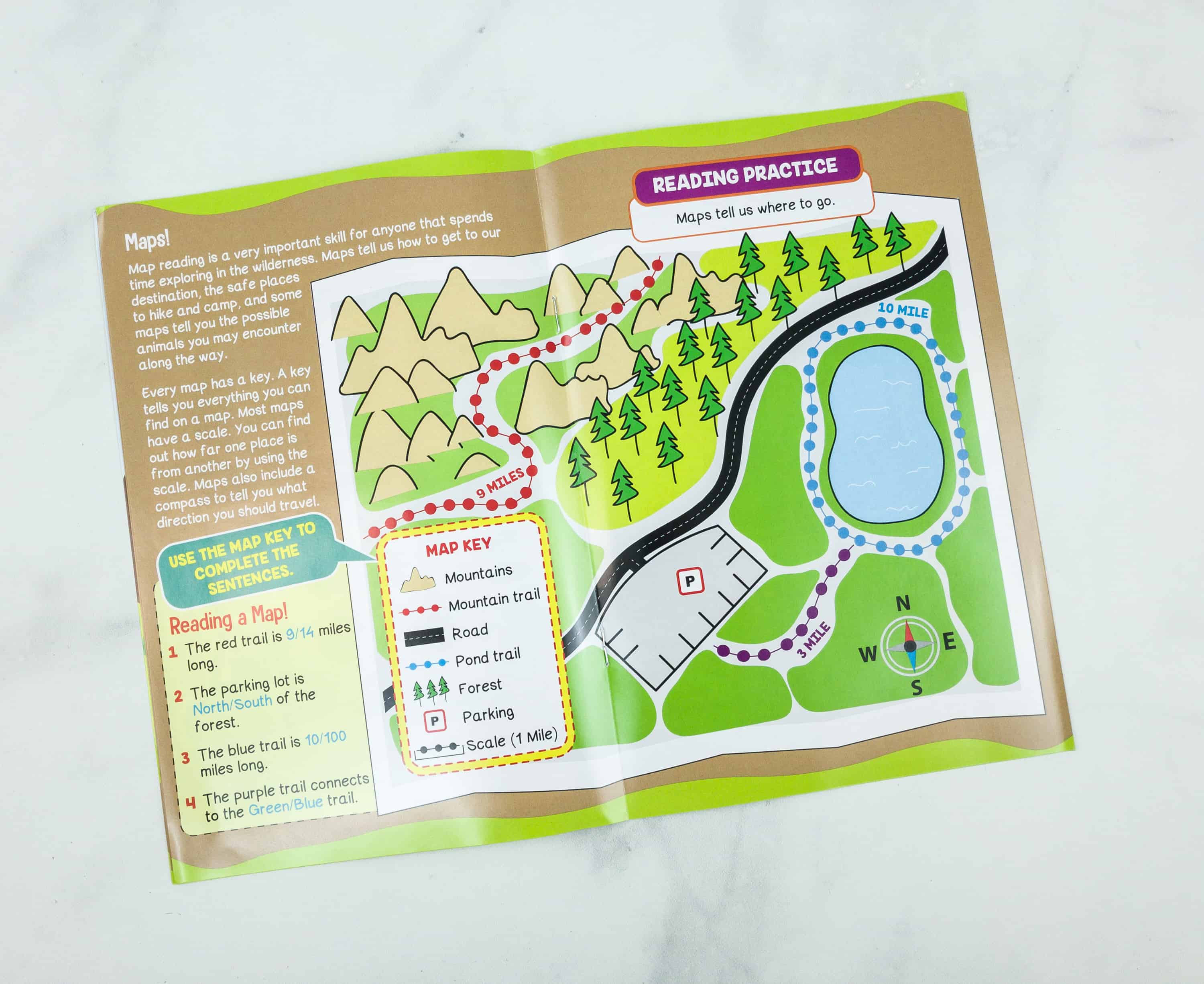 This can be useful when you are out and about because sometimes we don't have wifi in the wilderness. You have to know how to read a map and how to distinguish important landmarks using the map key.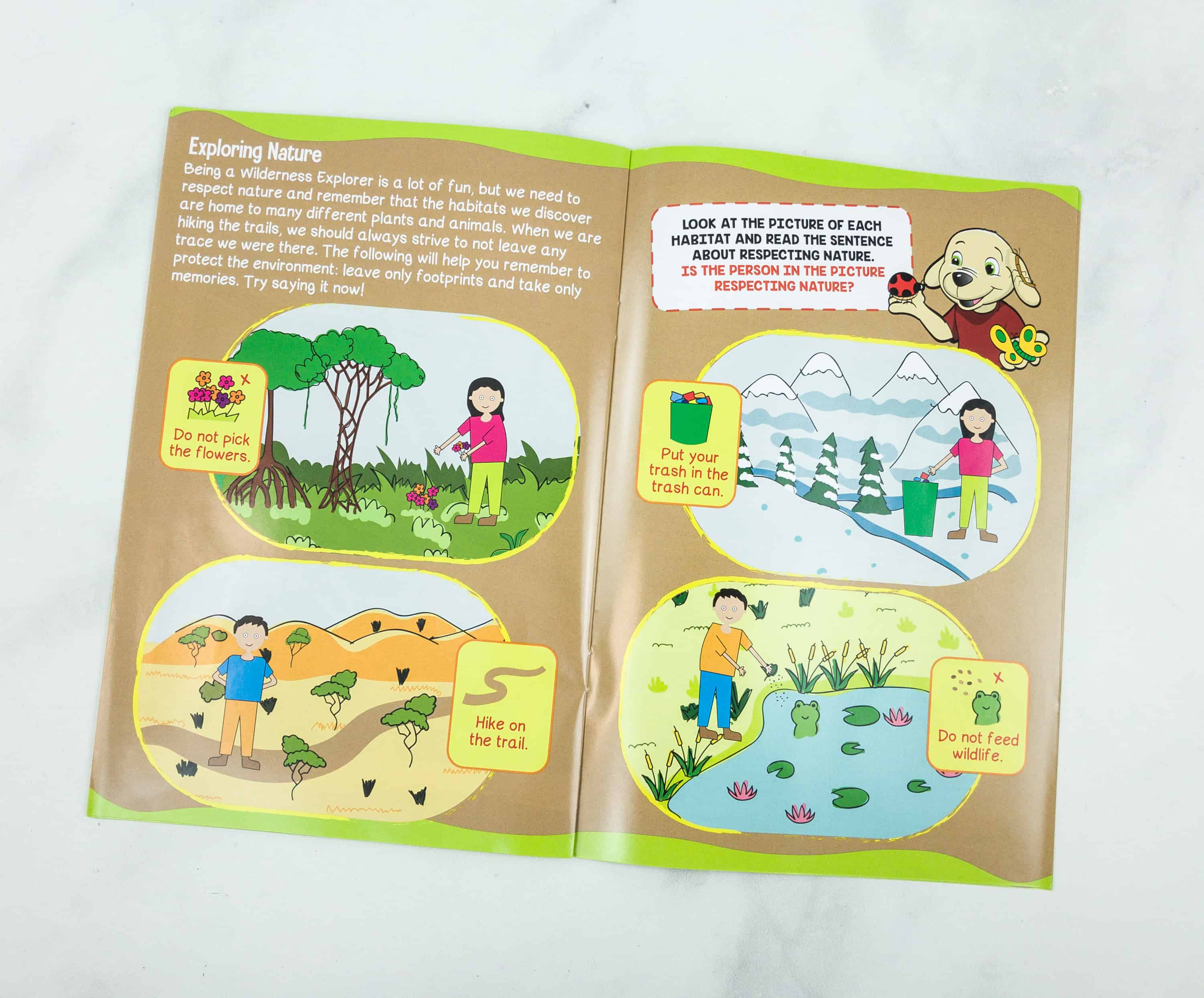 There are certain guidelines to be followed in the wilderness to promote safety and cleanliness of the environment.
In this page, you will know what type of animals live in a certain type of environment. If ever you go to those places in real life, it is good to be aware so that you'll also know the dos and don'ts of that place.
My son is doing a good job!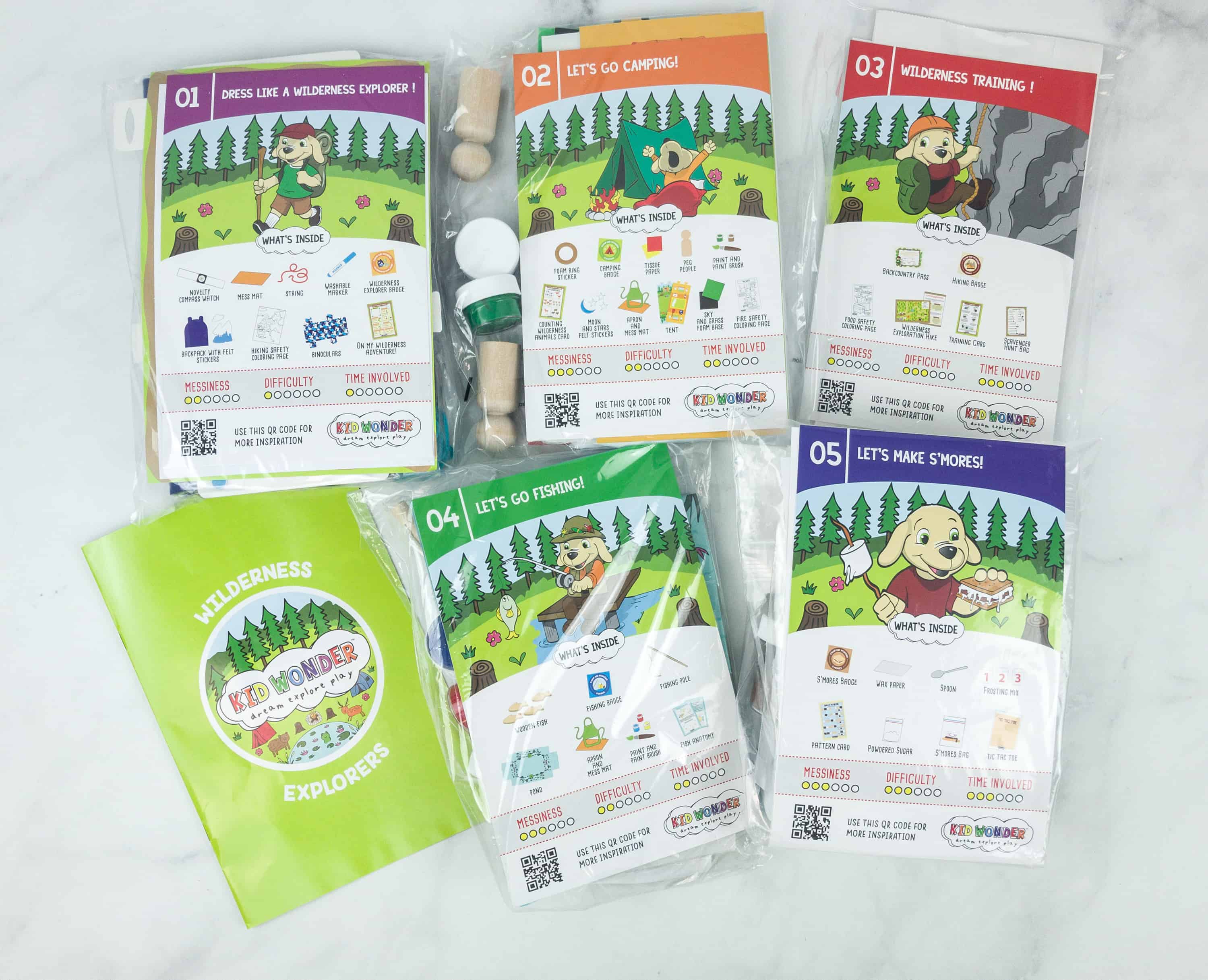 These are the 5 kits with the booklet. Each kit has sets of instructions and it's best to spread them out a little – there's SO much in this box!
Activity No. 1: Dress Like A Wilderness Explorer! We have some paper crafts, compass, crayons, a string, the instruction guide, and a sticker.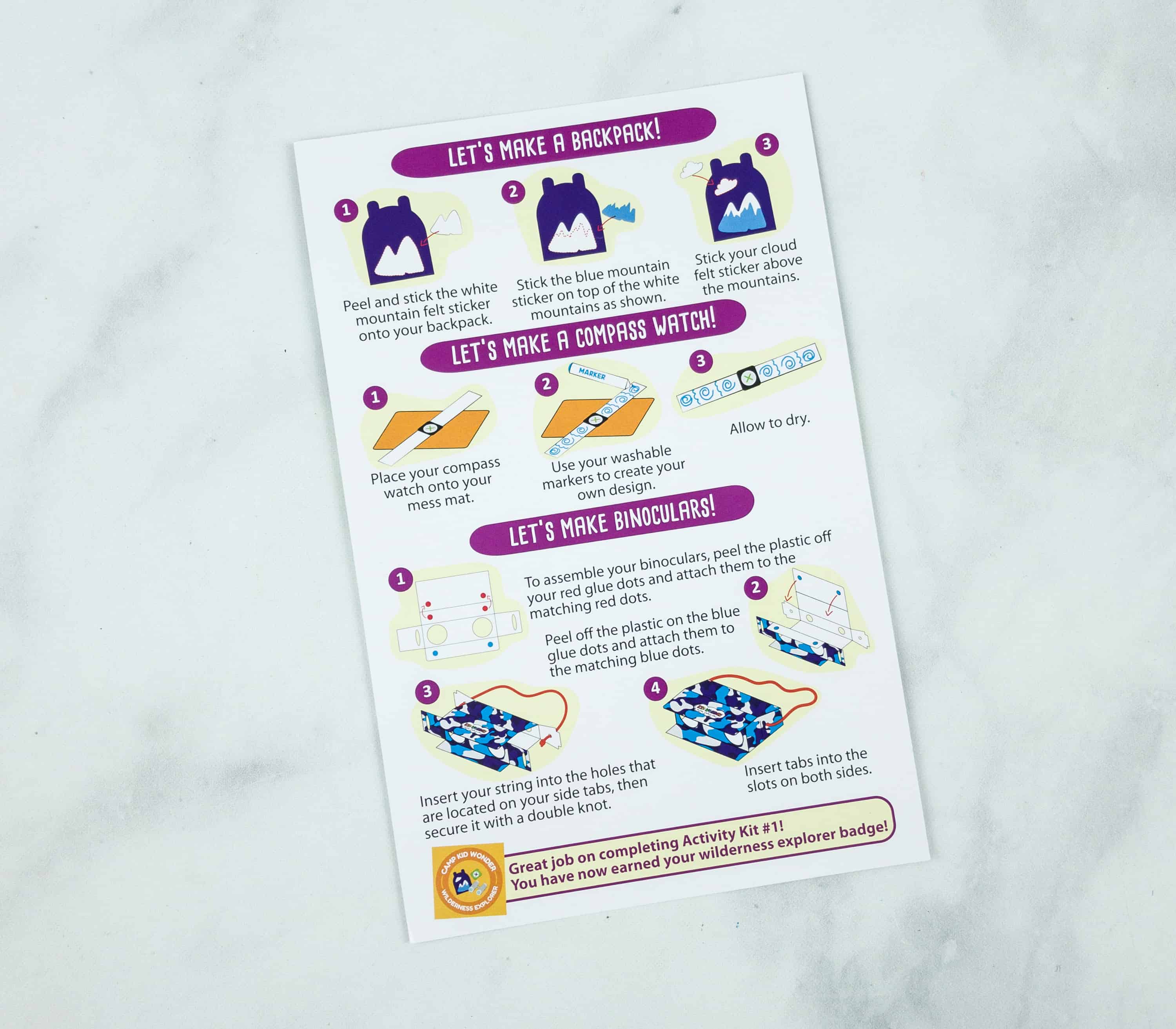 For the first kit, we have to accomplish making a backpack, compass watch, and binoculars.
He warmed up with this coloring activity.
Then, he stuck the designs to his backpack carefully.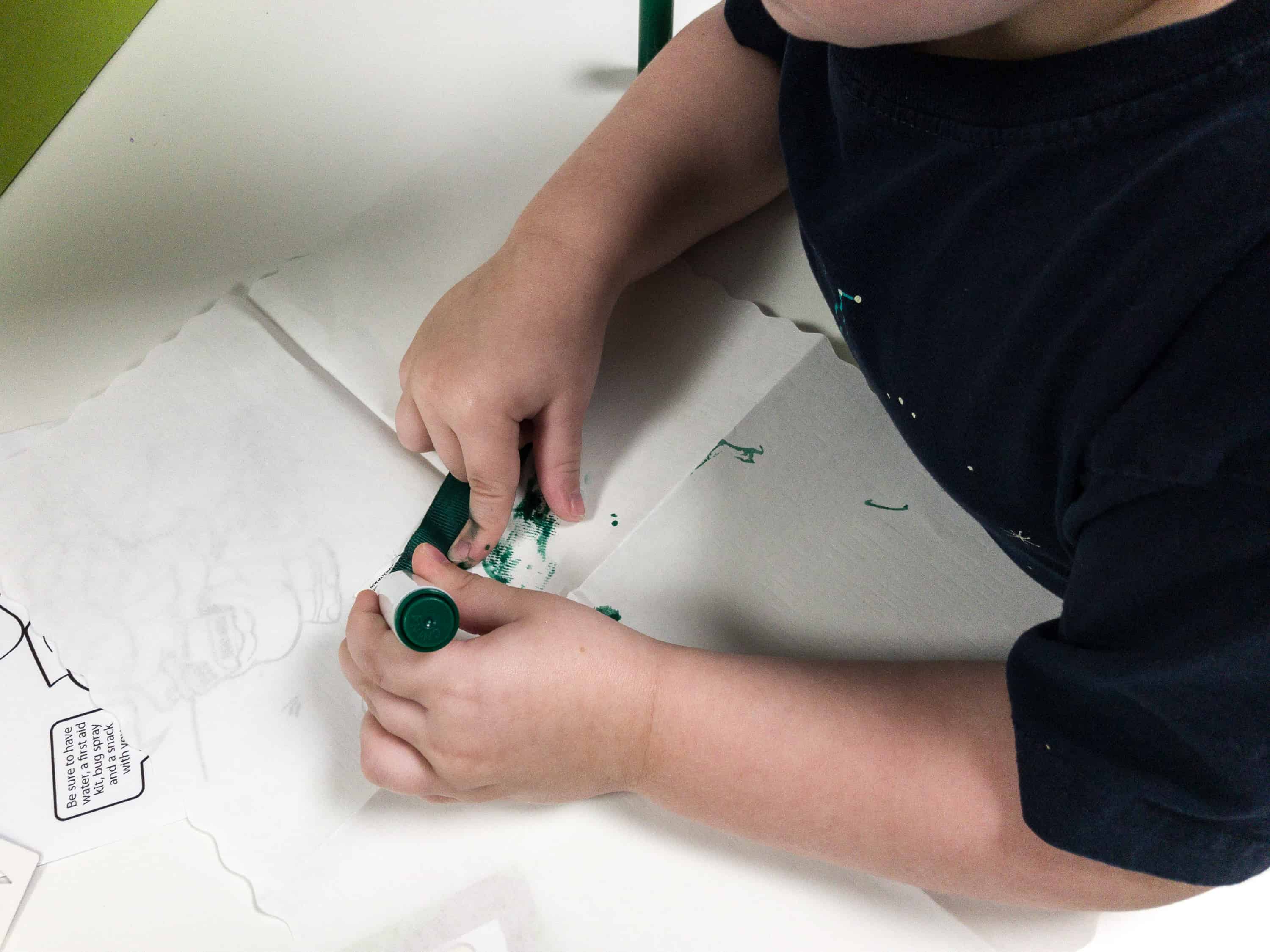 Instead of designing, he colored the whole bracelet green.
Now, it looks like he has a new watch. This is a convenient thing to have when hiking or camping, it's easily accessible and you will not lose it.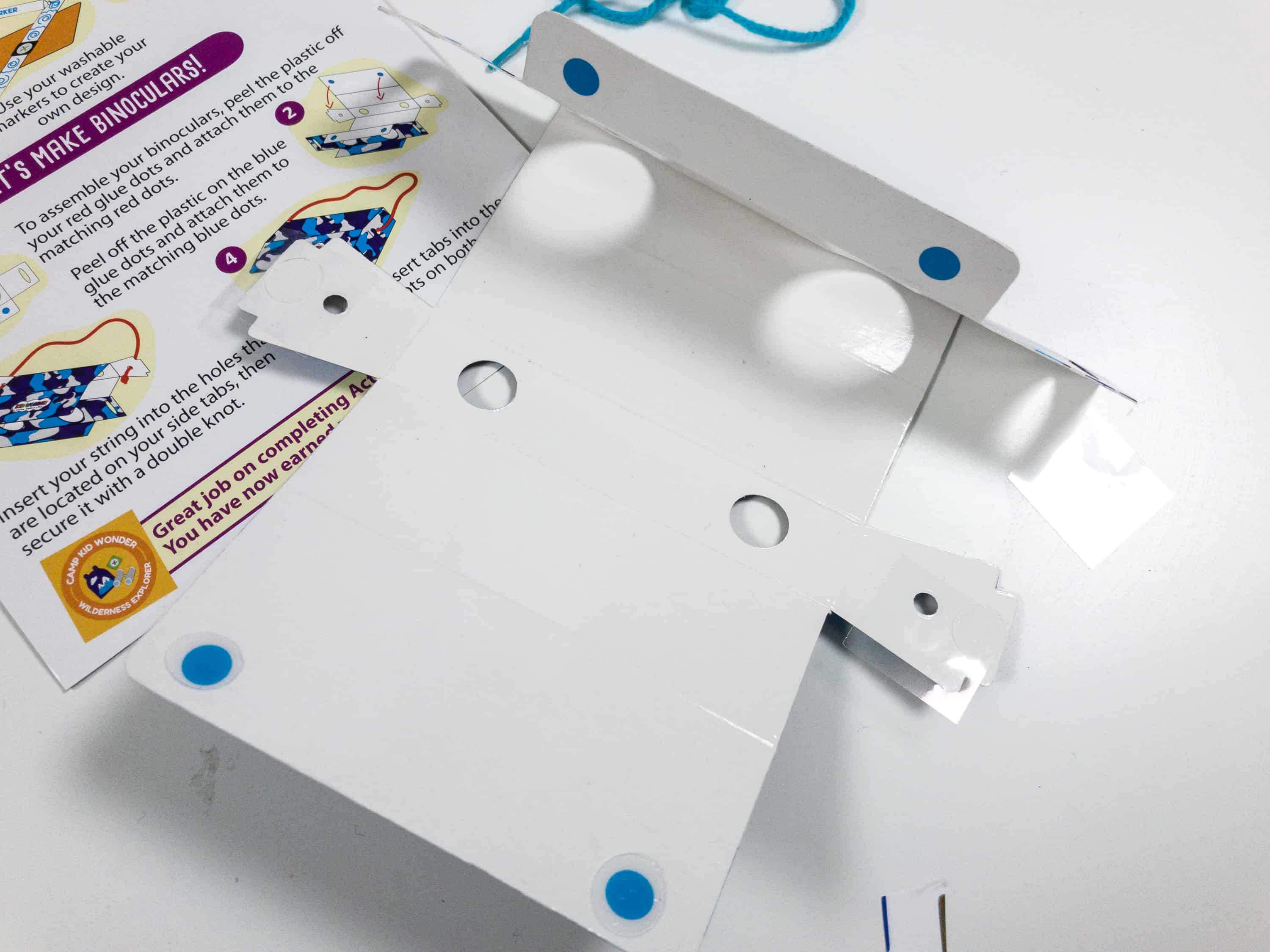 The illustrations in the instruction card were crystal clear so we were able to transform this cardboard into binoculars.
He's so happy with his new pair! We attached the string into it so he can always bring it when sightseeing.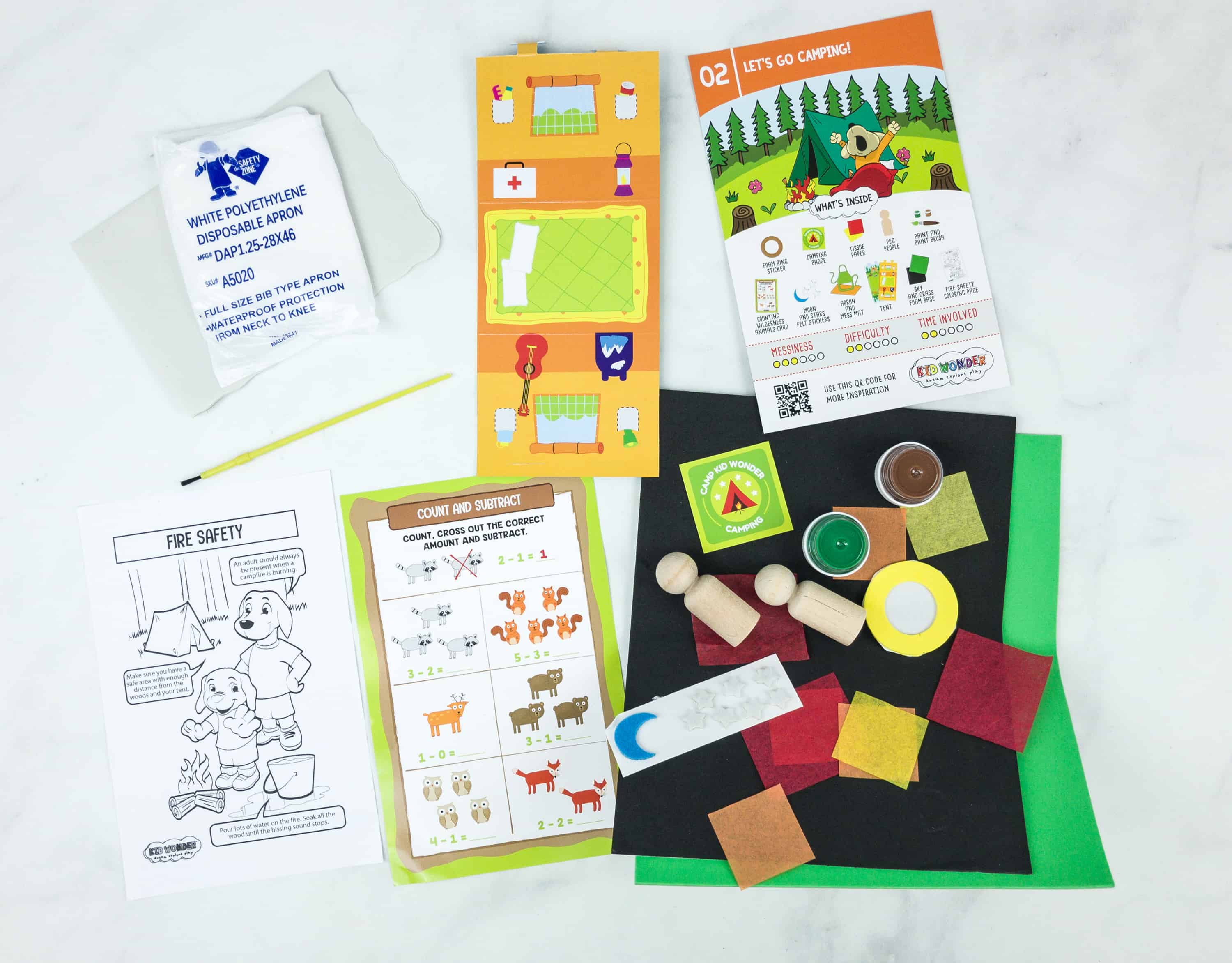 Activity No. 2: Let's Go Camping! There are a lot of pieces of paper and crafts to be able to make a good campsite.
In the second kit, we'll be able to assemble a tent, make campers, and make a fire!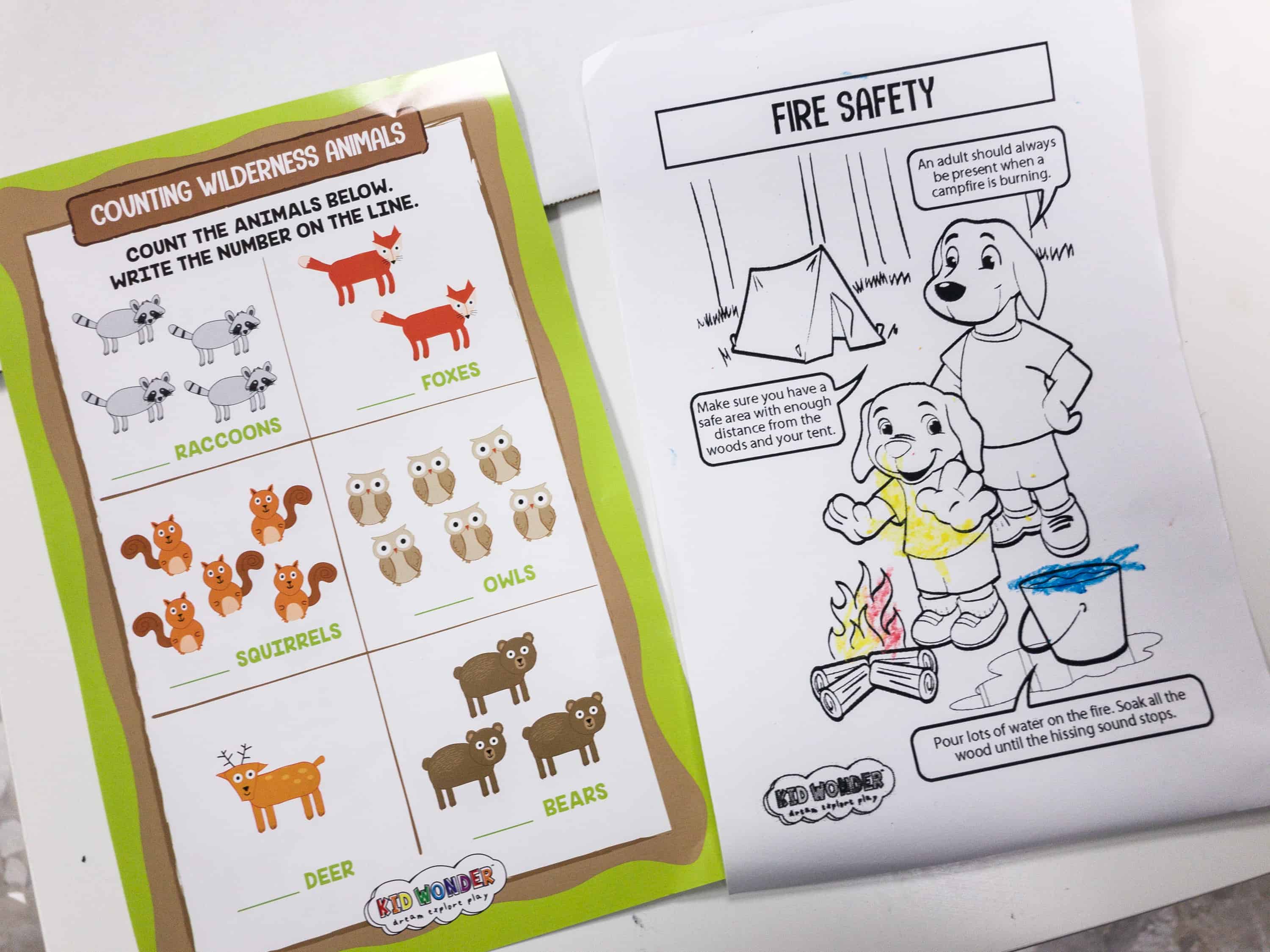 He colored his fire safety sheet to start off this kit! We were also able to review his number skills.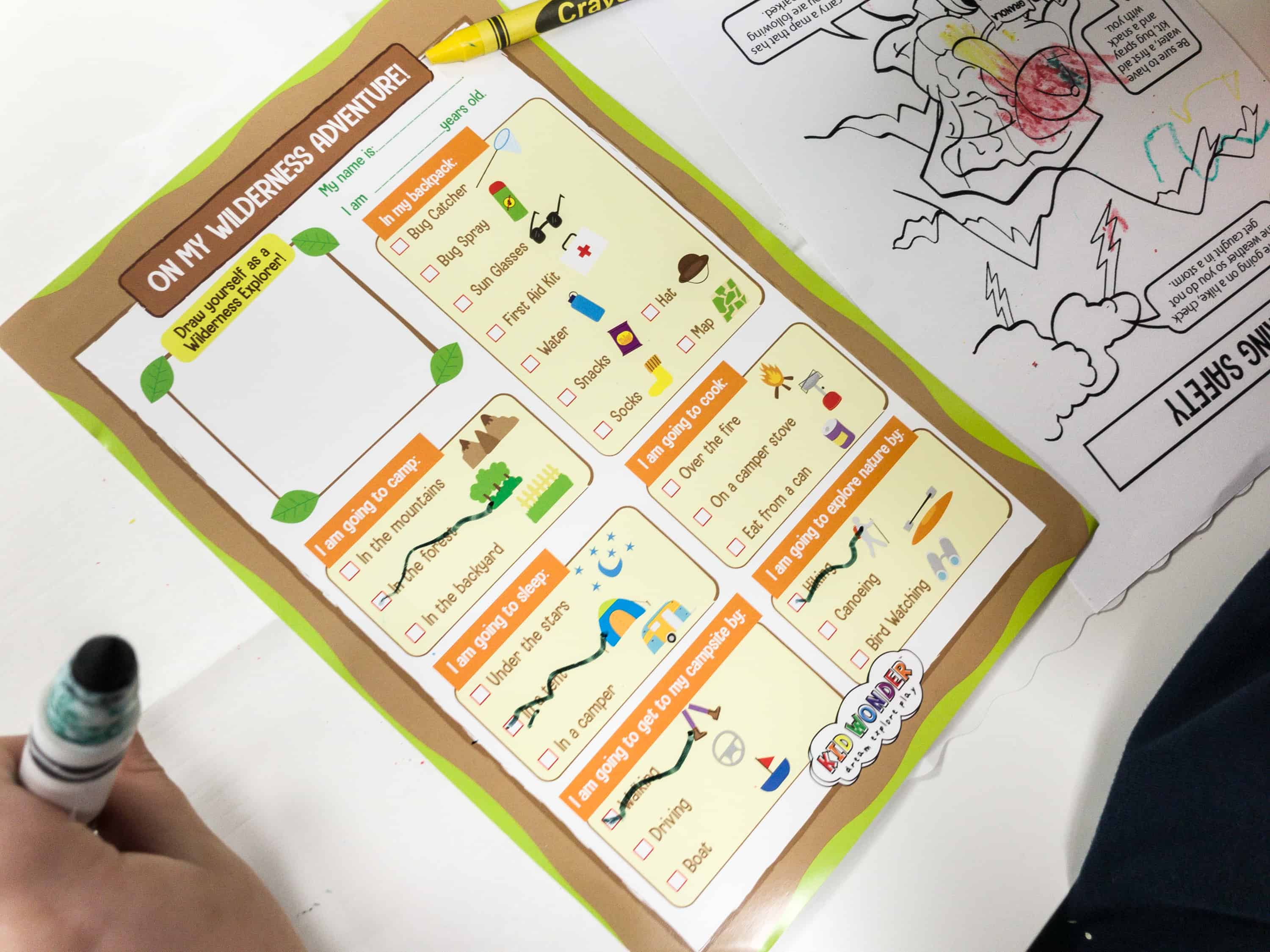 He picked where he was going and what he was taking on his big camping trip!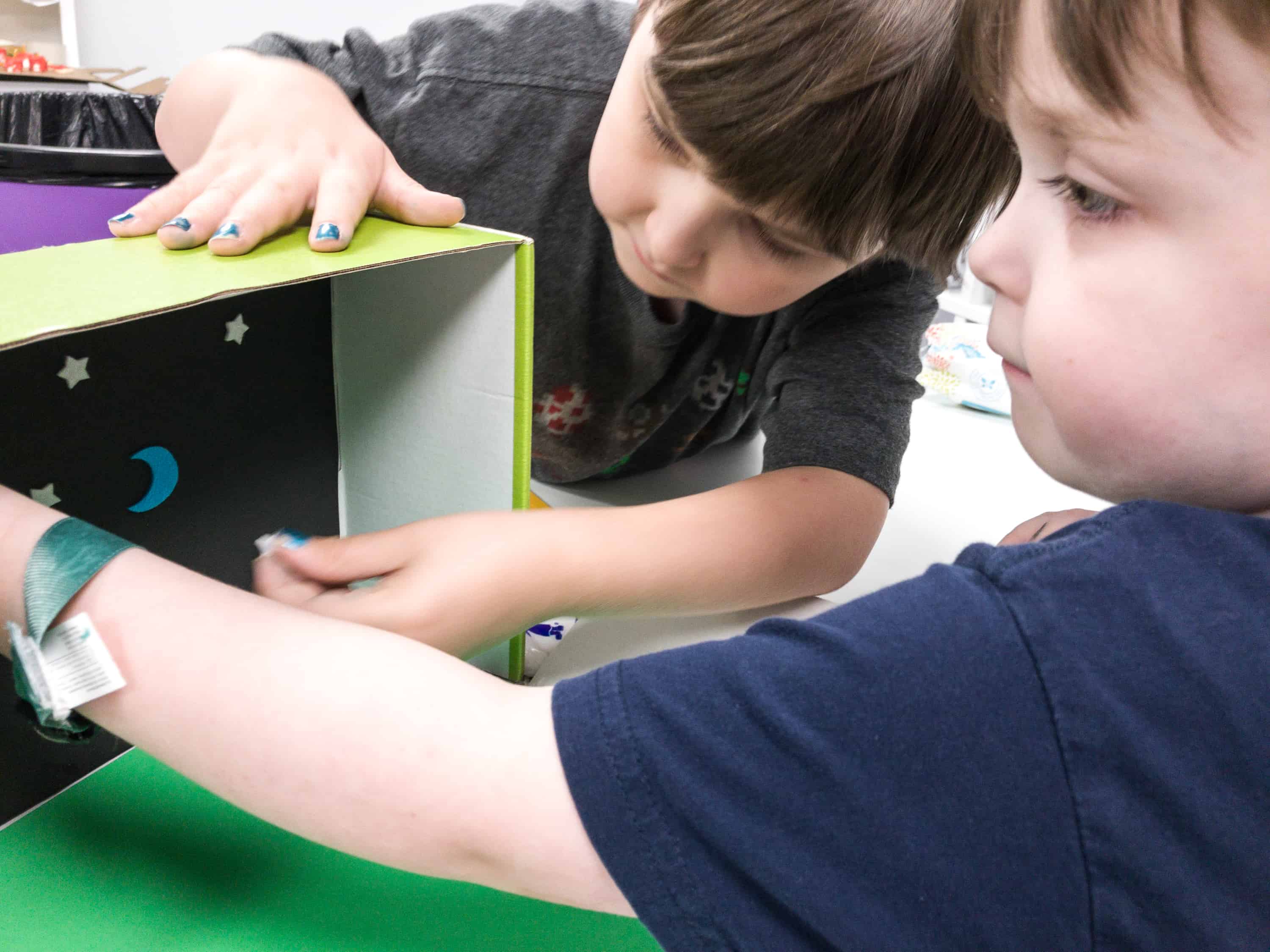 I let my older son help him. They stuck the moon and stars on the box to create a relaxing ambiance.
We folded this into a triangle and made it as our instant tent!
He crumpled the pieces of paper to make a bonfire.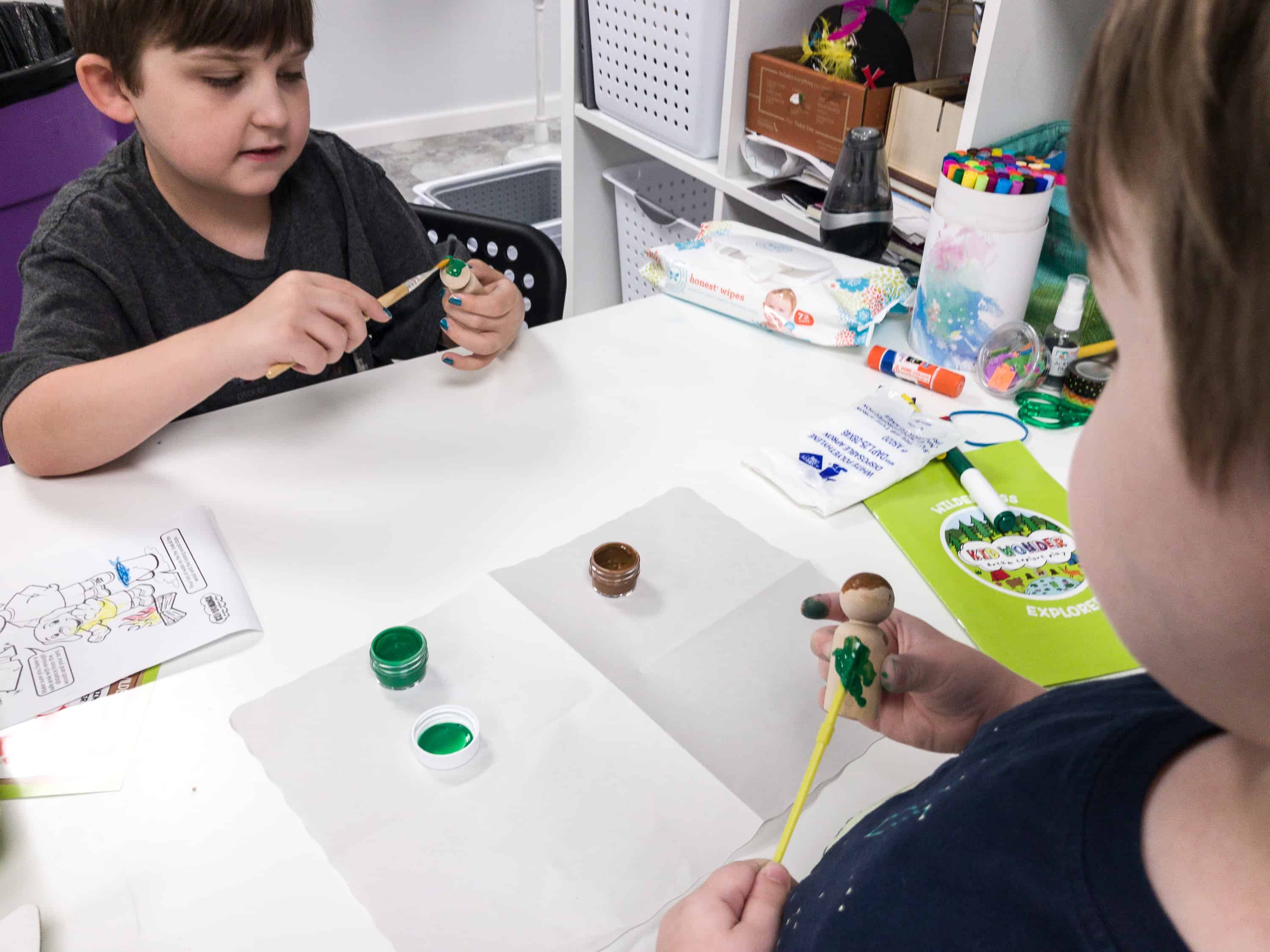 The kids also painted the woodworks to transform it into a camper.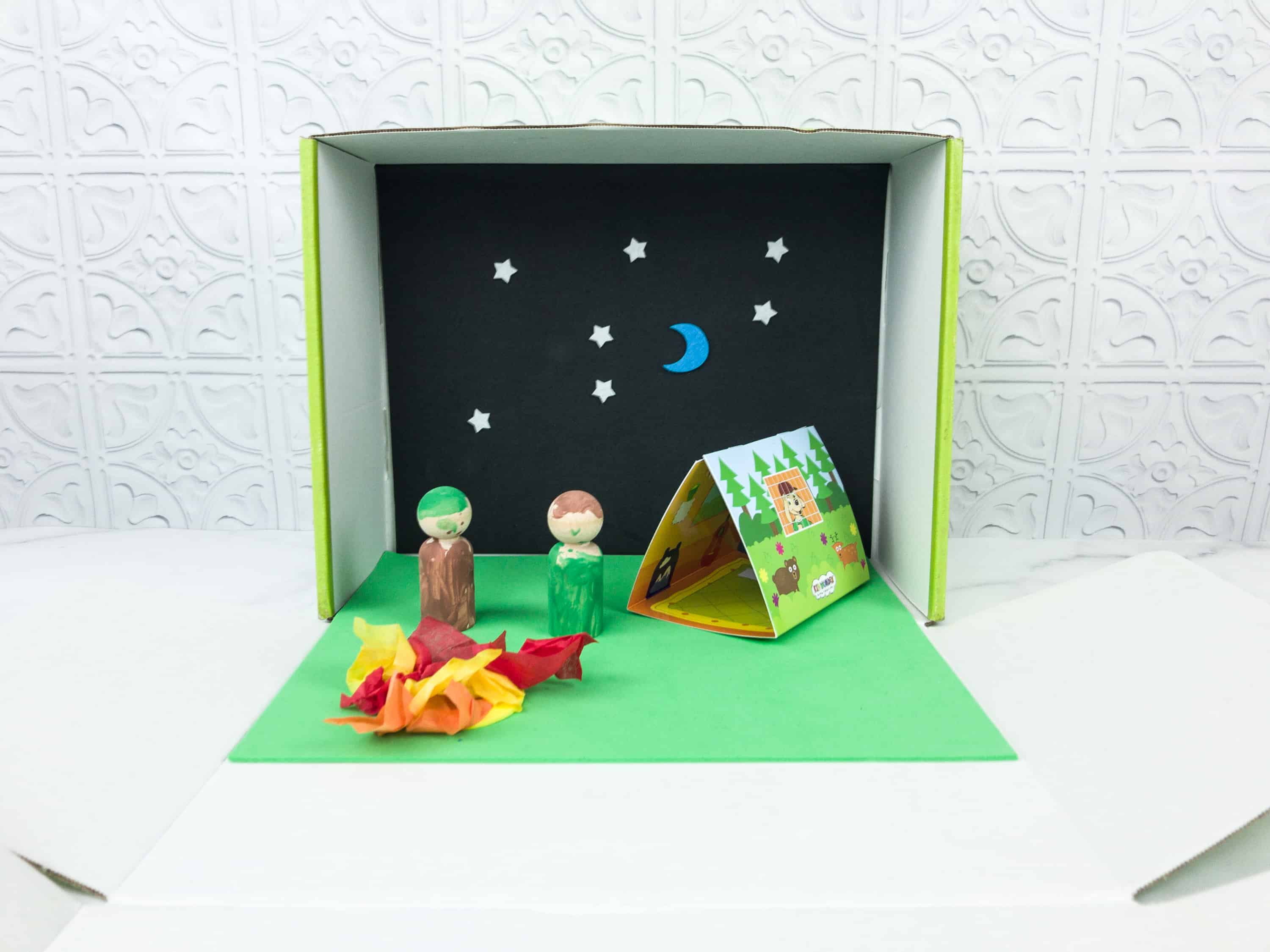 They imagined that they were campers having the tent and bonfire, relaxing under the starry sky.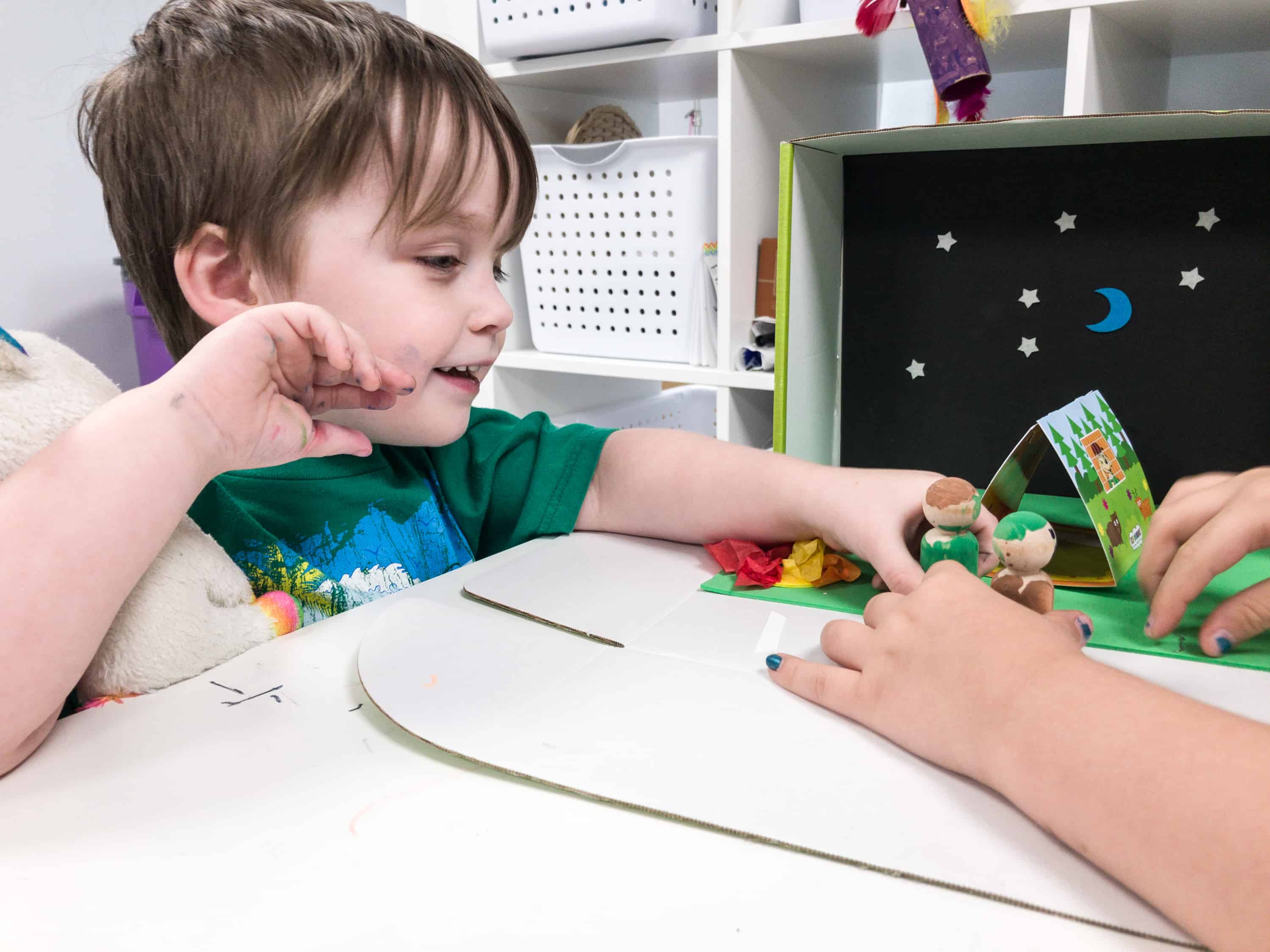 So fun to transform the box itself into a superfun playset!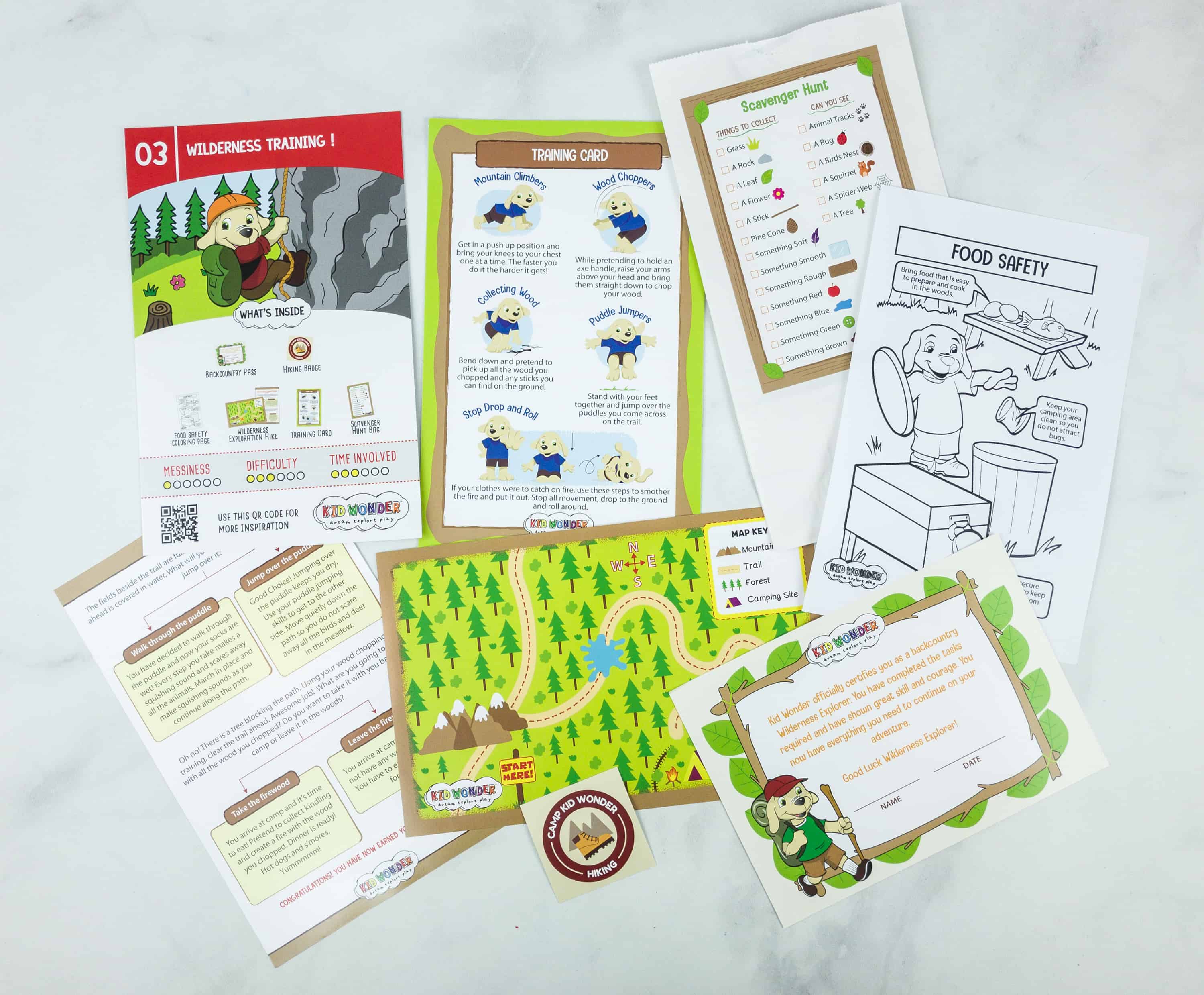 Activity No. 3: Wilderness Training! We can't go on and expect to survive in the wilderness without having training, right?
The third kit aims to teach us the basic ropes of hiking in the wilderness.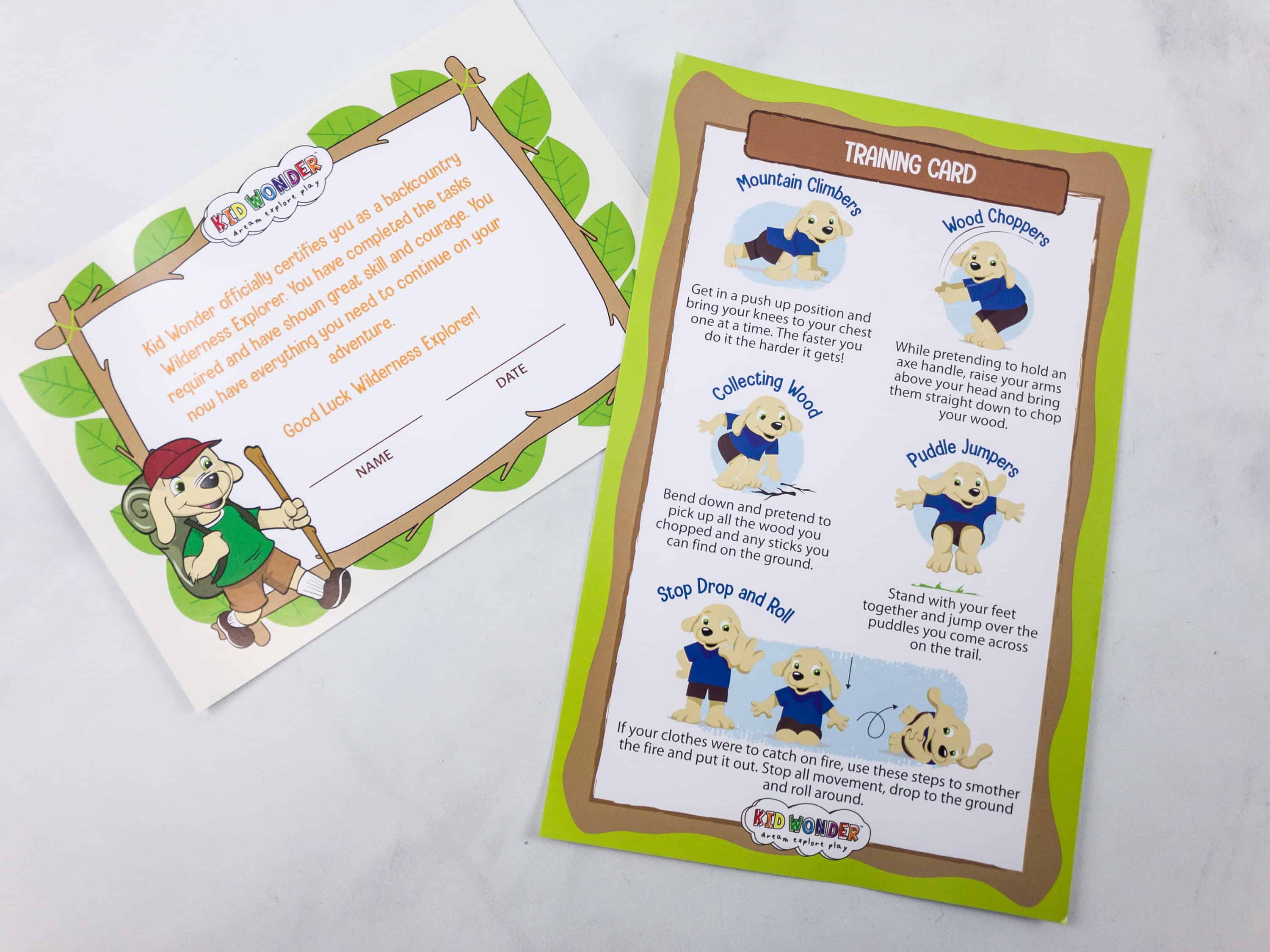 Like every training we had, they never forget to give us a certificate for a job well done. There's a training card that illustrates the essential things you do in the wilderness.
He's so happy when he finished his training. I think he is ready to test the new things he learned!
I read the story and made them choose on which adventure they want to take. I gave them the map and they were so into it!
We were doing some imaginative role play here and their mountain climber exercises!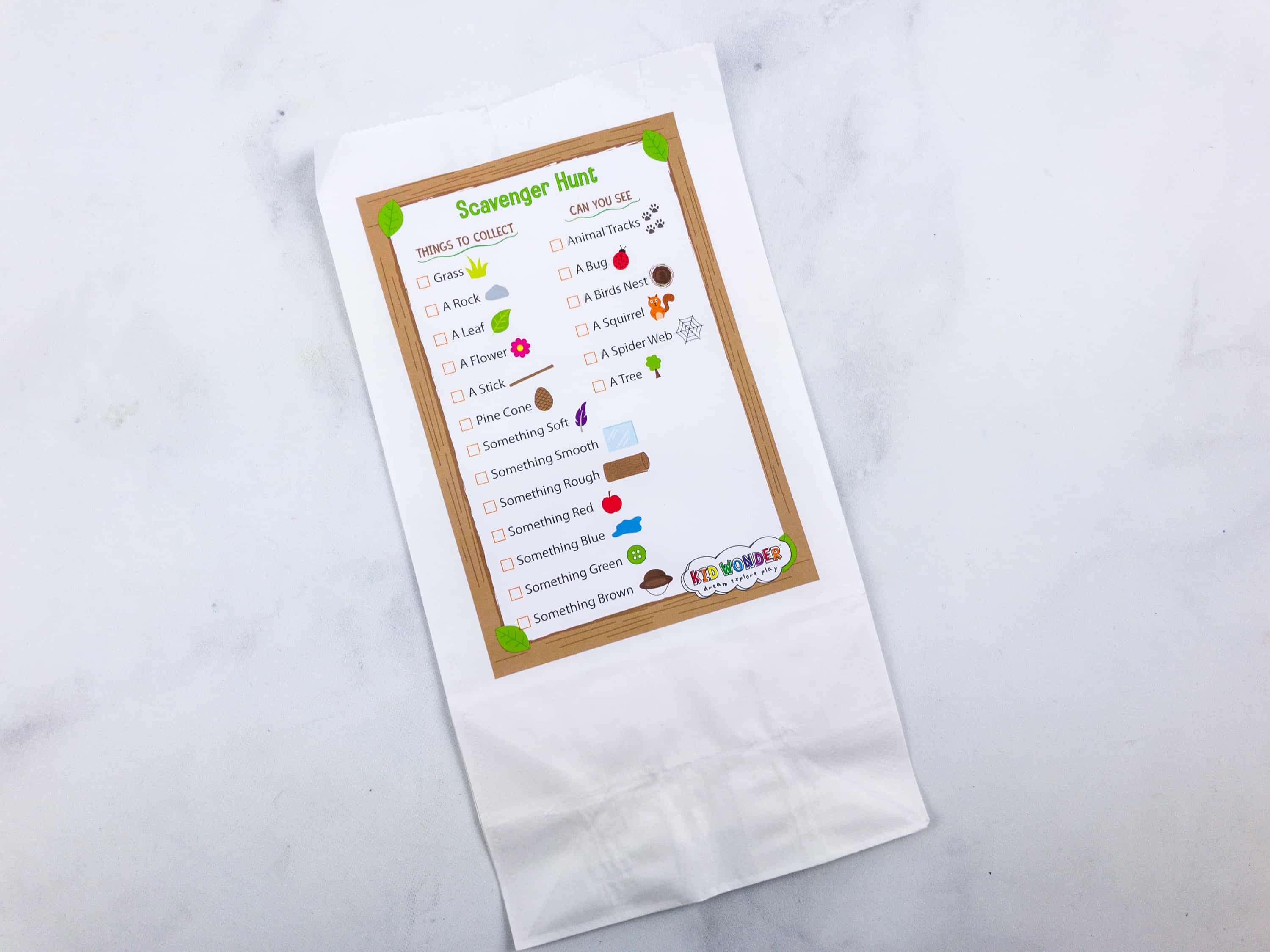 A scavenger hunt paper bag! They will go around outside to find the things listed on the paper bag, tick it off, and put it in.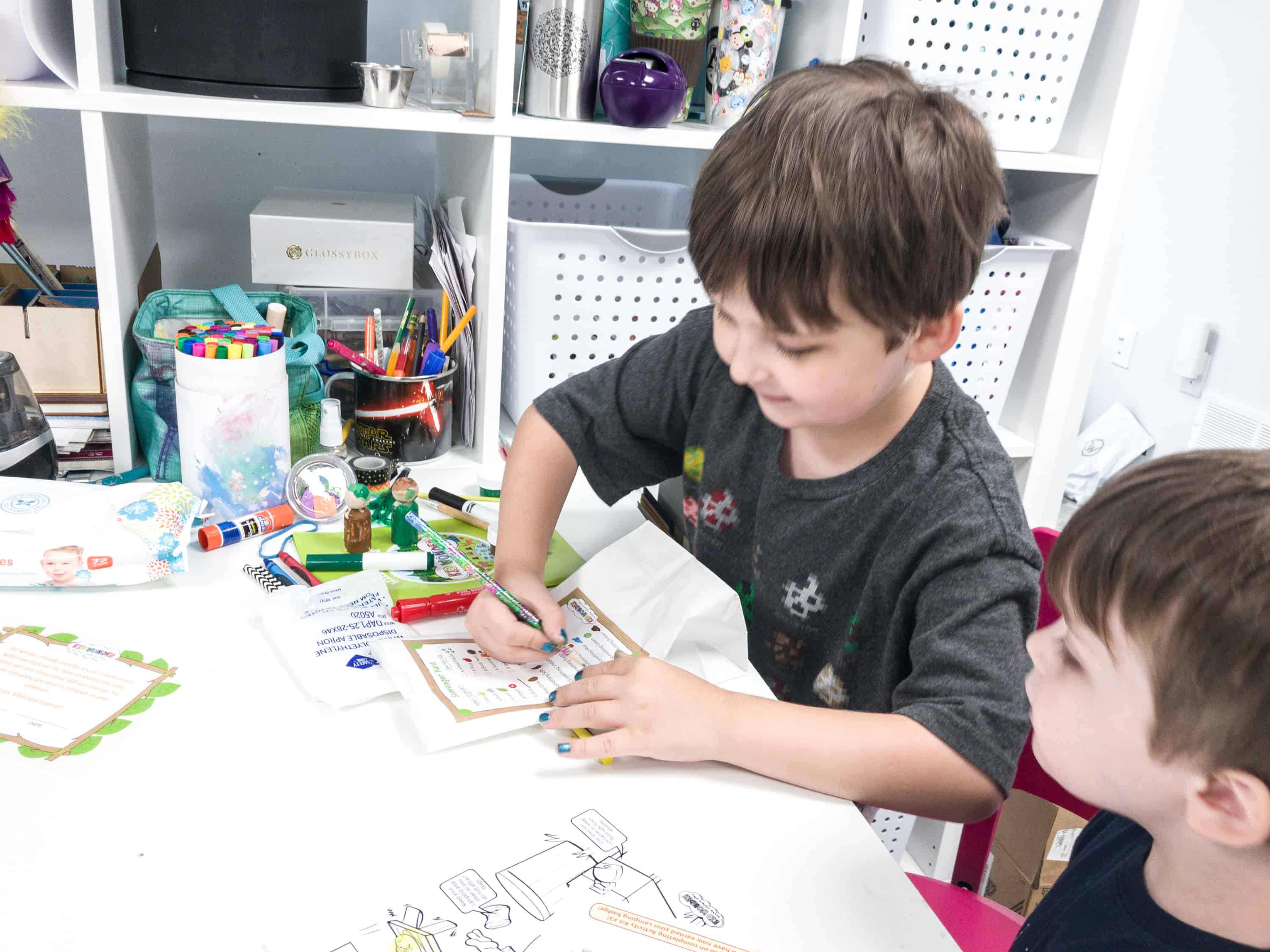 My older son ticked the things they found.
It was pouring when we did this, so they found items inside, so there weren't as many natural things – but they still had a total blast!
Activity No. 4: Let's Go Fishing! We need something to eat! This kit teaches us the parts and life cycle of the fish! There are paint, disposable apron, paintbrush, wooden fishes, and the cardboard box.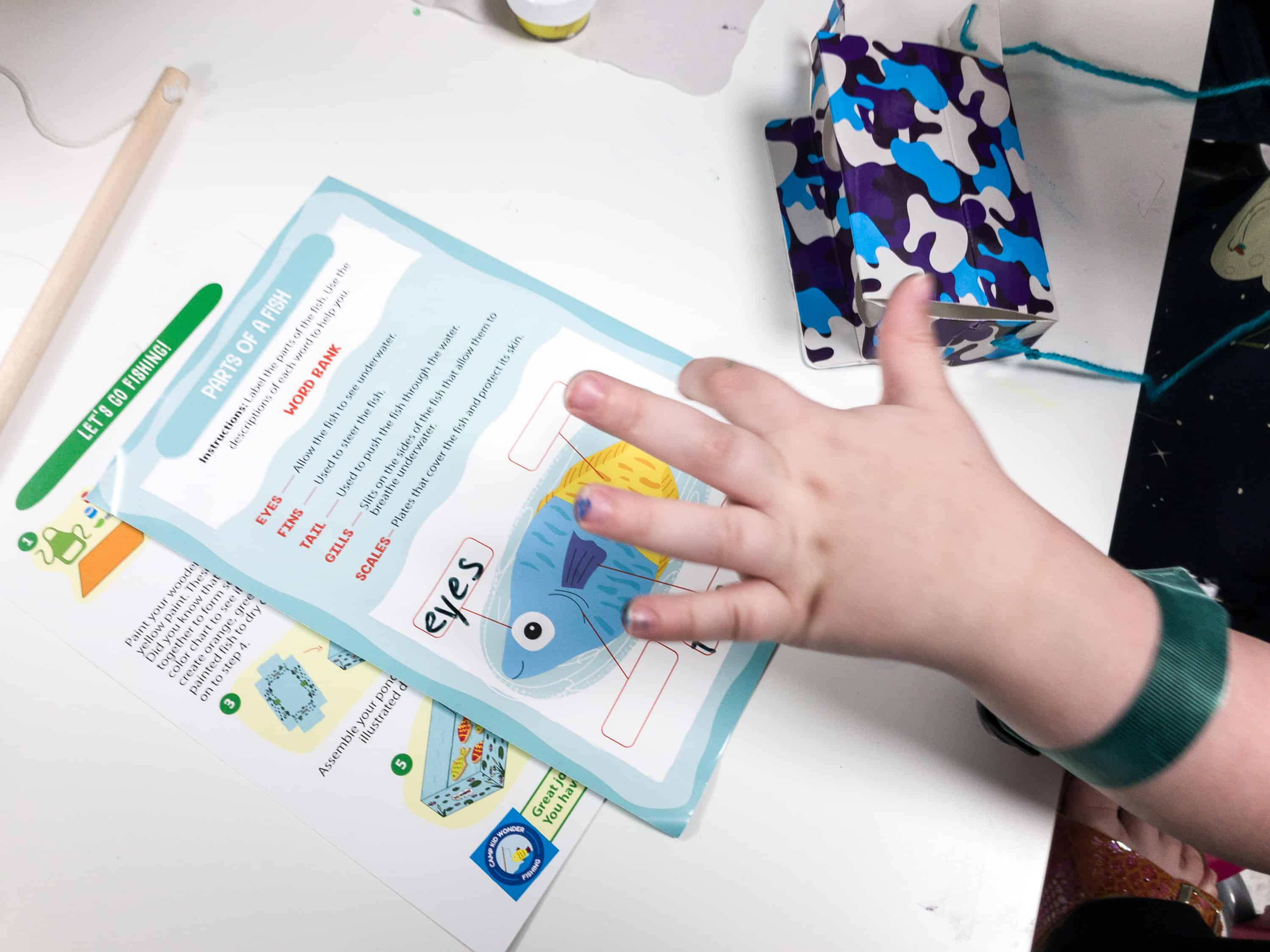 First – the parts of a fish!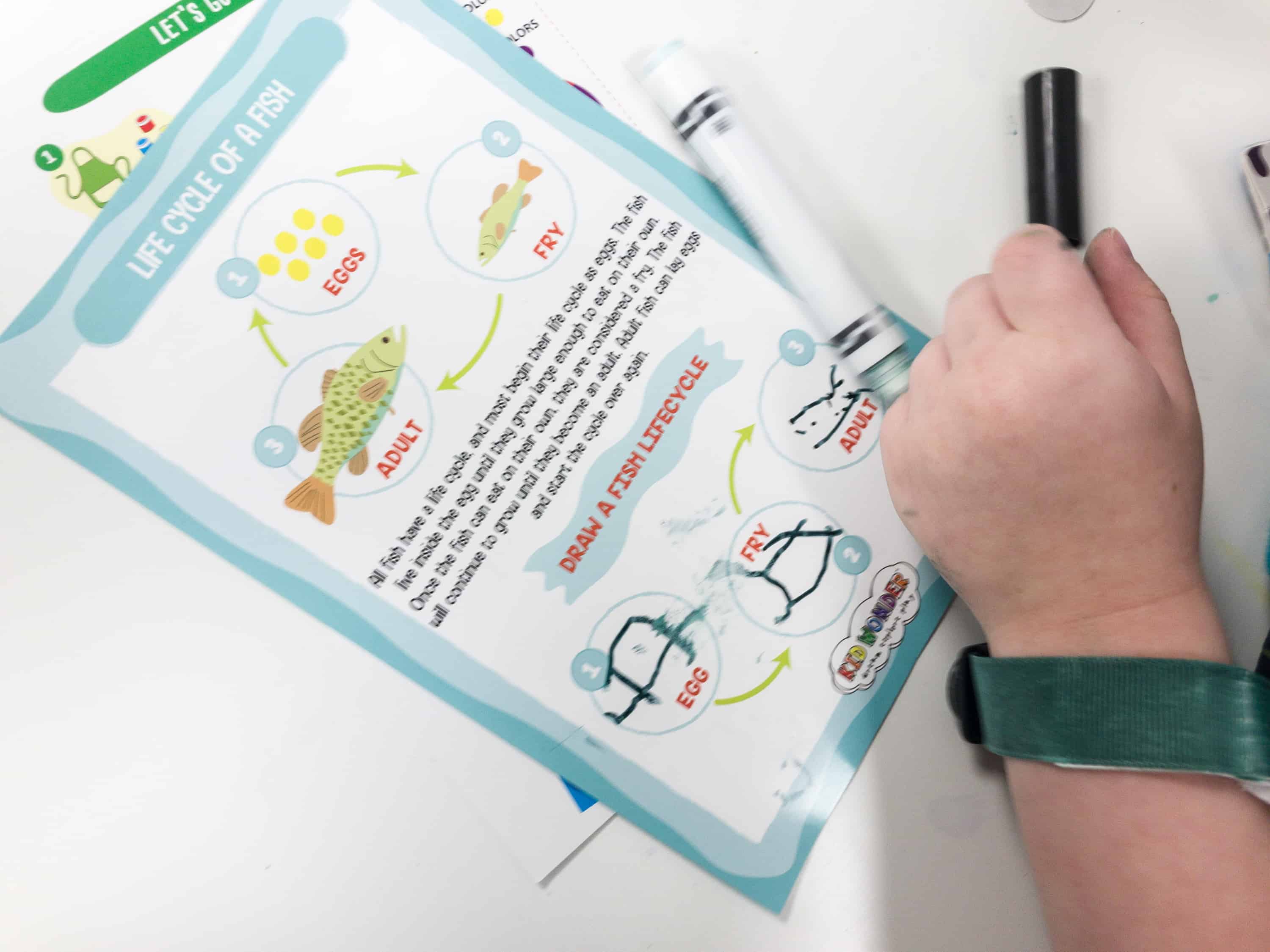 He drew his own version of the fish's life cycle. This is so cute I could die.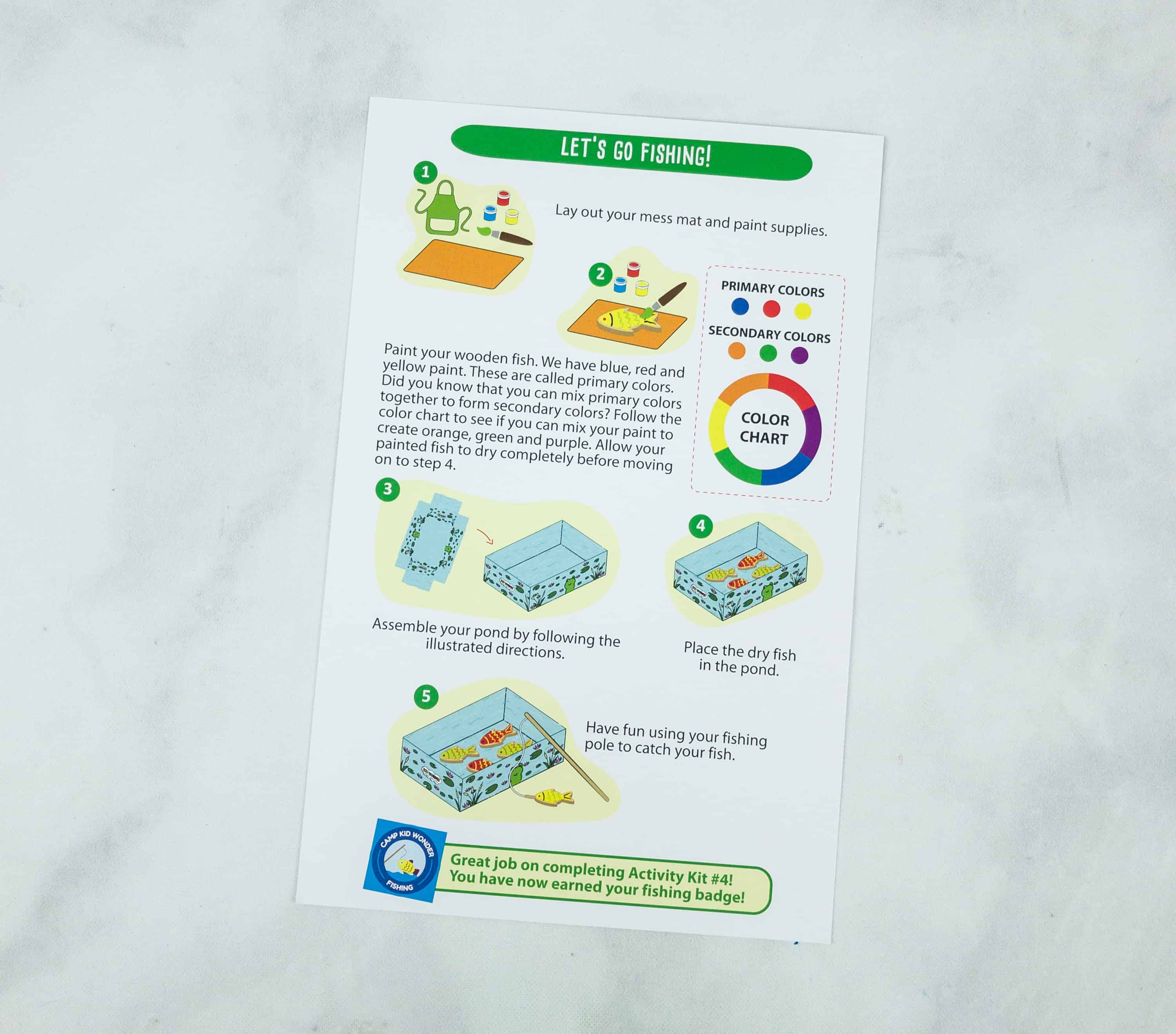 The instructions were simple. It is easily understandable and illustrated beautifully.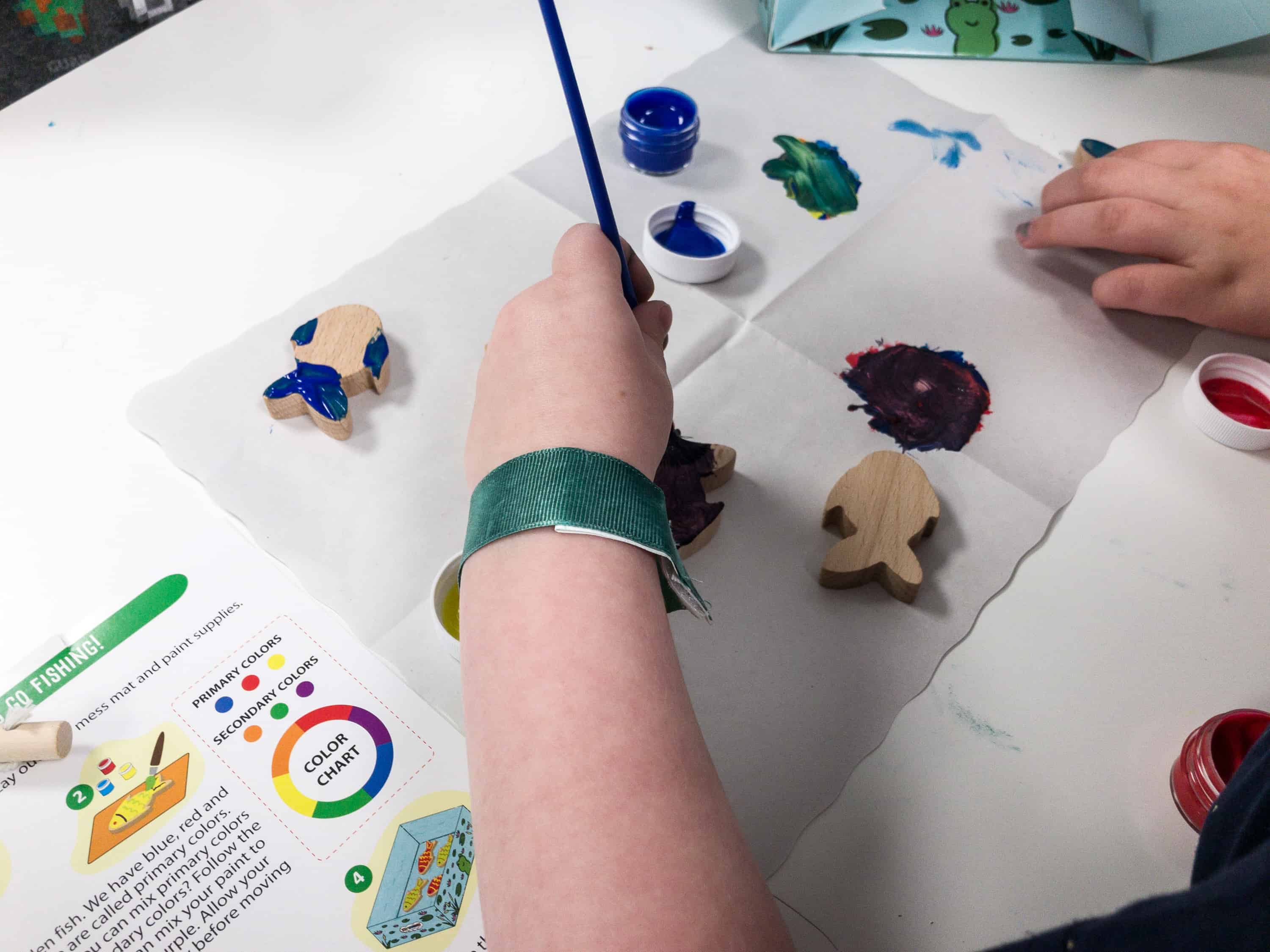 My younger son is doing his favorite task, painting!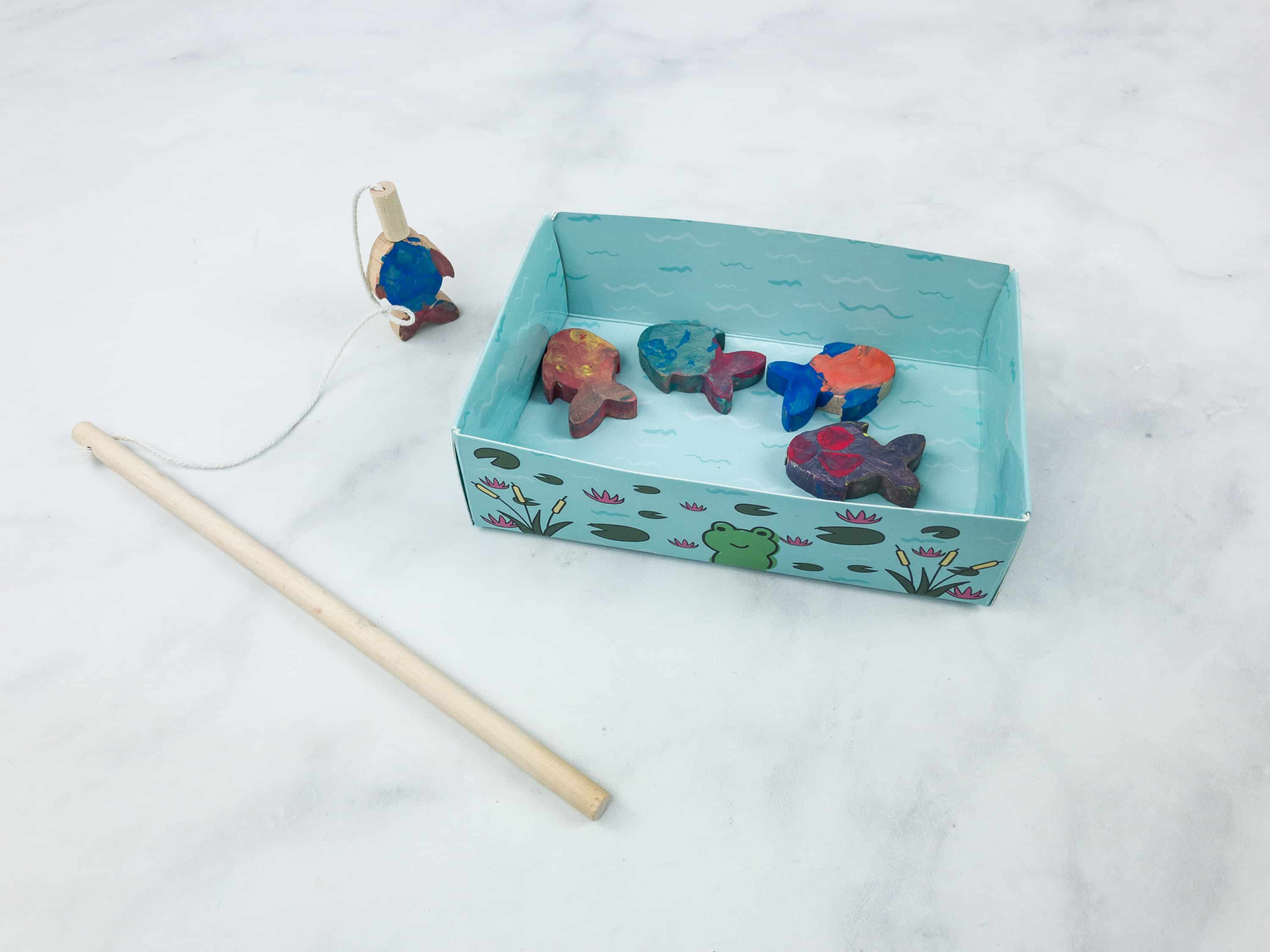 I think he did a great job in mixing and exploring new colors. We folded the cardboard into a box and placed the wooden fishes there and set up the fishing rod and bait.
Activity No. 5: Let's Make S'mores! Last but definitely not the least, a campsite will never be fun without s'mores!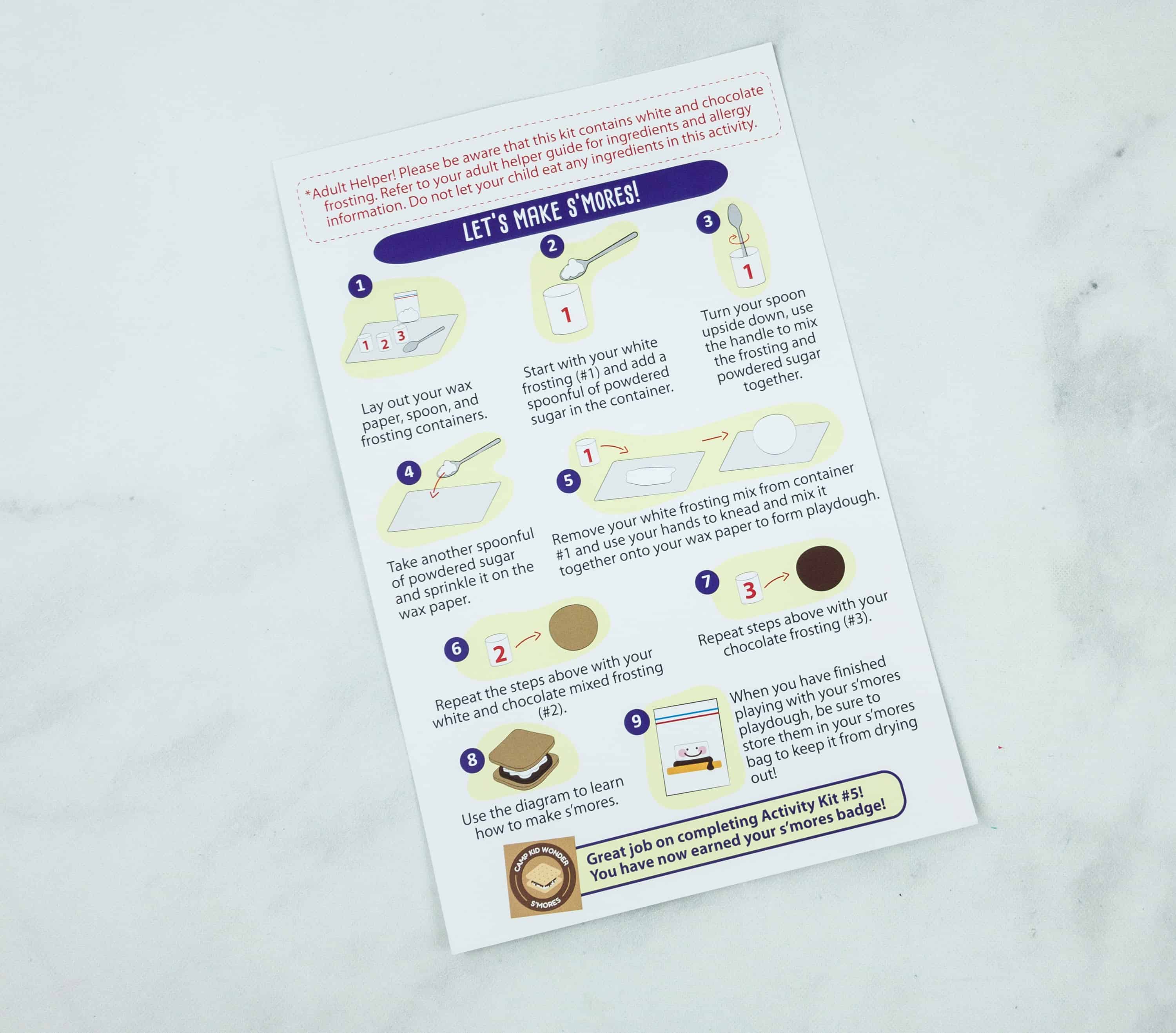 Please remember to not let your kid eat any ingredients in this activity. They really wanted to but it was just as fun to play with the ingredients and the final doughs! We mixed the powdered sugar with the frosting and made some sweet smelling play dough!
Now the big sister is in on it too. She's helping with the kneading!
They became instant bakers and all were helping each other.
We stacked them all together and this is our finished product – a smore!
Love the layers! They did a great job!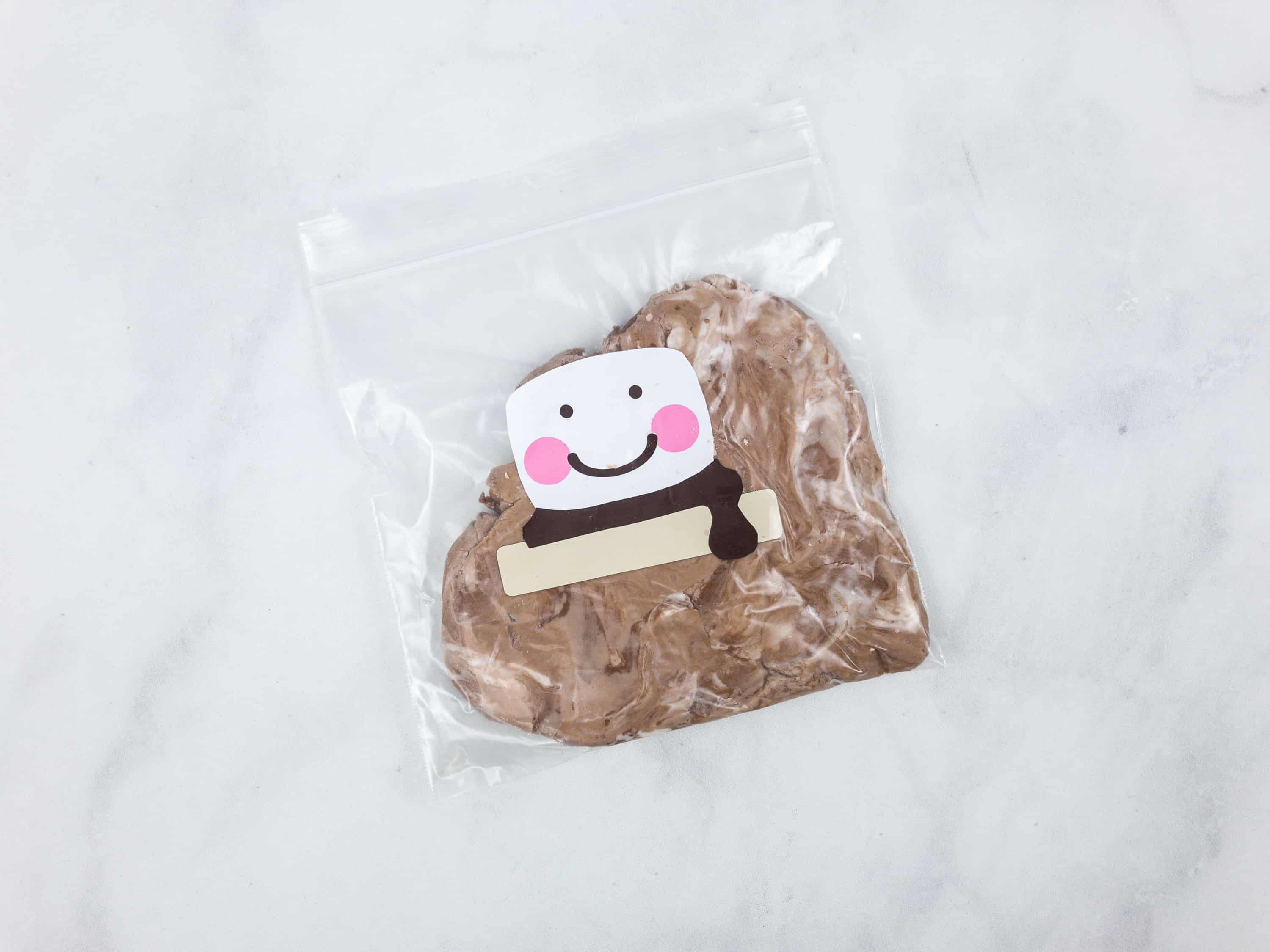 We squished up our s'more and stored it in the bag to keep the dough from drying out so we could play with it again!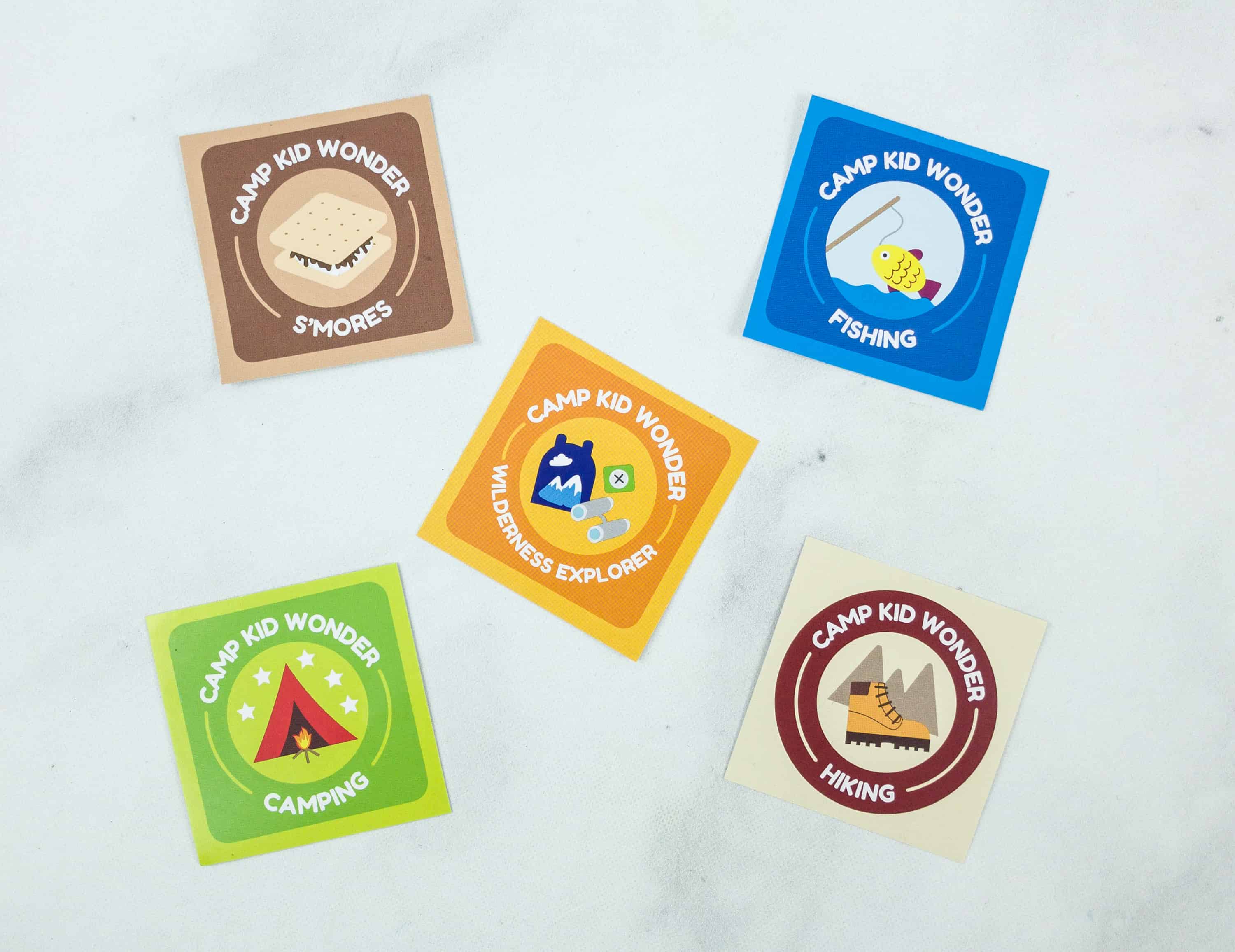 We have 5 additional collectible stickers!

This is the sneak peek card for next month!
This box always gives us exciting activities! The theme of the wilderness was evident in every kit. I love that the kids will be able to apply what they learned in the future when they do experience the wilderness in real life. It is important to learn about the safety measures and I think the box gave them an insight of the dos and don'ts and the possibilities of adventure. The kids enjoyed making crafts, painting, and art so they had a blast with this box. I thought the new additions to the box – the coloring sheets and stickers – were really fun, and nothing was taken out. This box is amazing and just jampacked!
What do you think of the Kid Wonder Box?
Visit Kid Wonder Little Dreamers Box to subscribe or find out more!