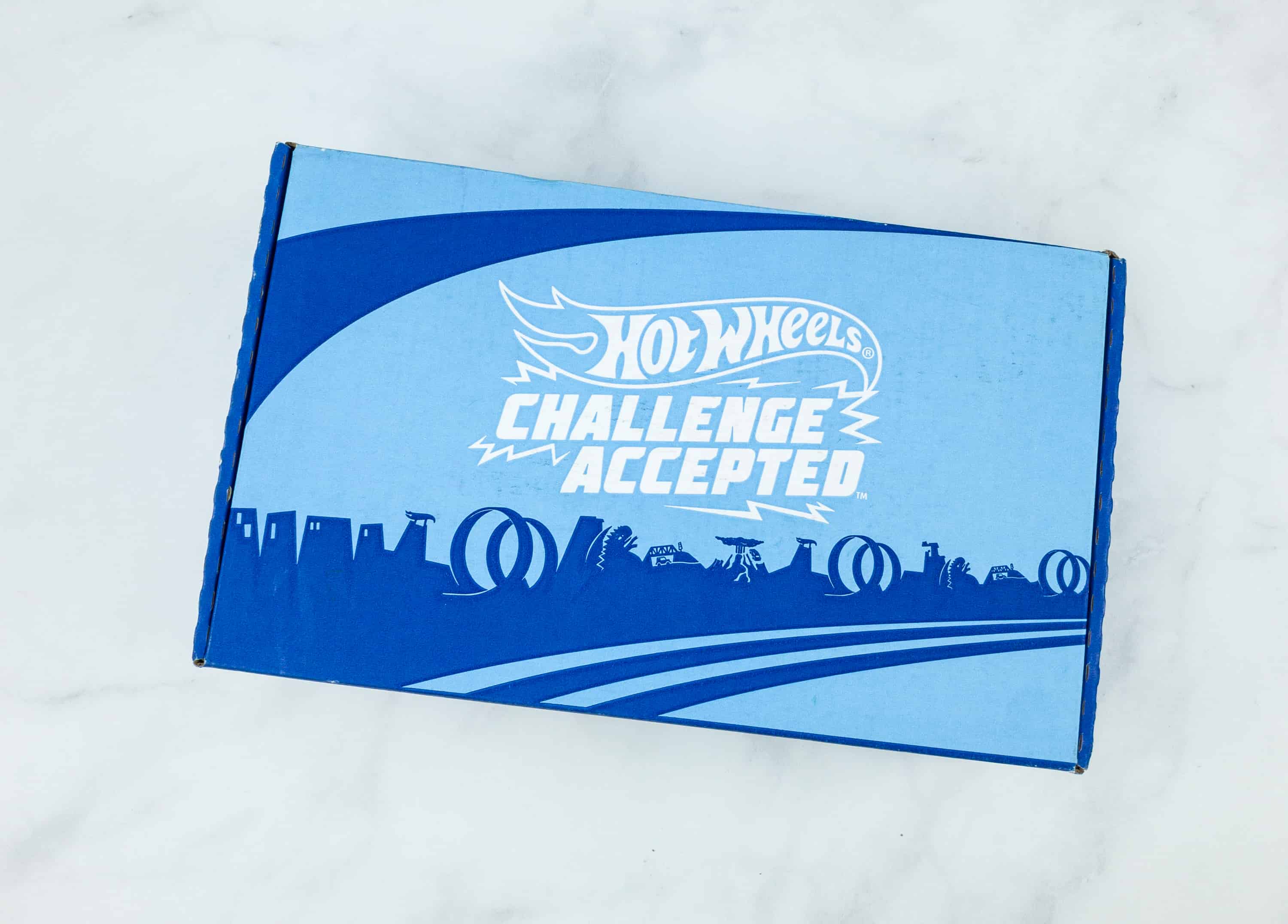 The Hot Wheels: Challenge Accepted Pleybox is a bi-monthly toy subscription box featuring Hot Wheels! There's over $45 value in every box with unique and exclusive merchandise that promises to keep kids busy for hours! Every 2 months, the subscription provides 3 out-of-the-box stunts, reconfigurable box and track pieces, early access to new cars, and exclusive apparel.
This box is always a hit with my kids with tons of play value! The box can also be used as a track upgrade. You can check out the other designs you can make using this box on the Pleybox booklet.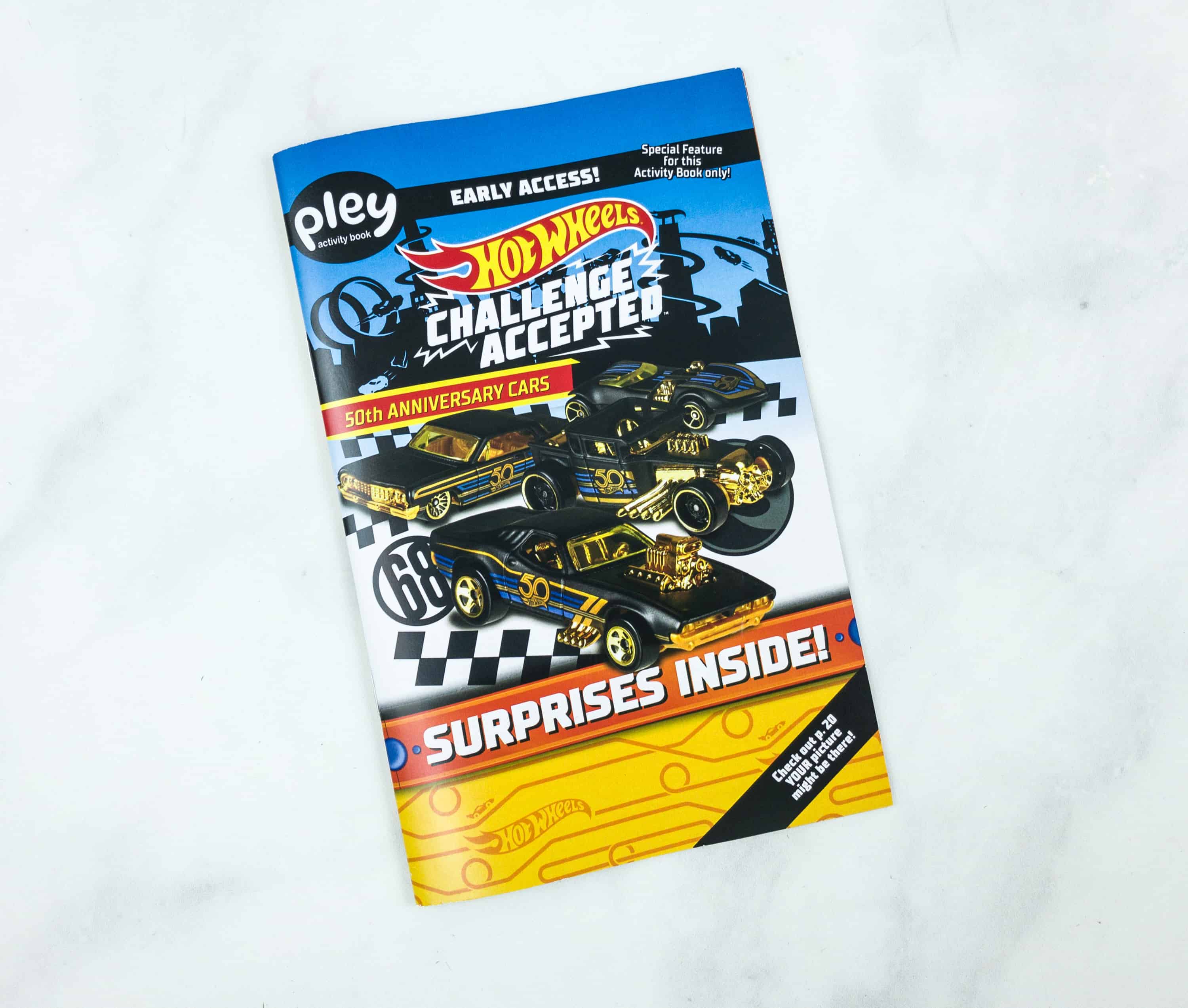 Activity Book ($4) The box includes a Hot Wheels Challenge Accepted activity booklet.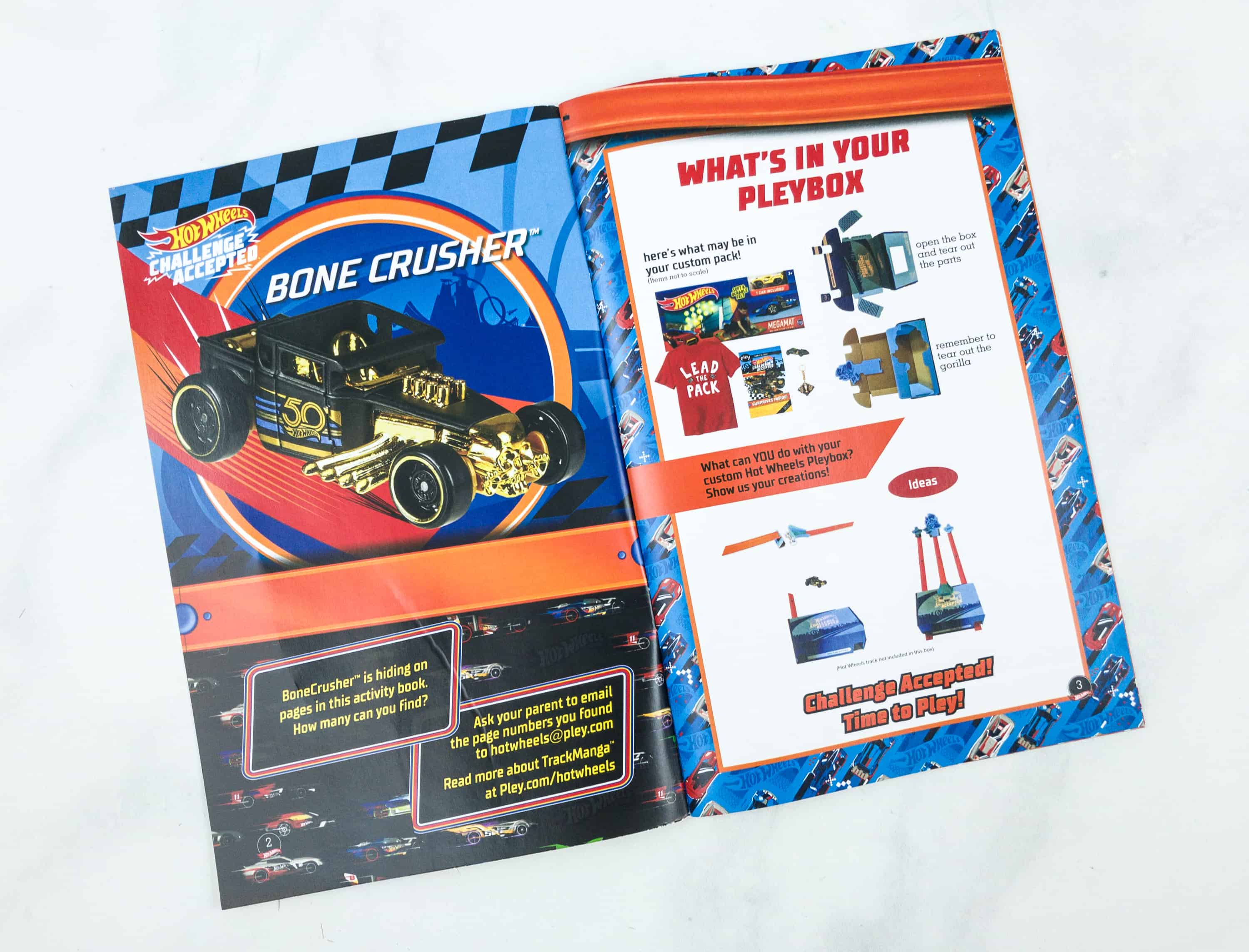 The activity booklet includes ways on how to build your own race track with tracks from previous boxes and use some household items to upgrade it.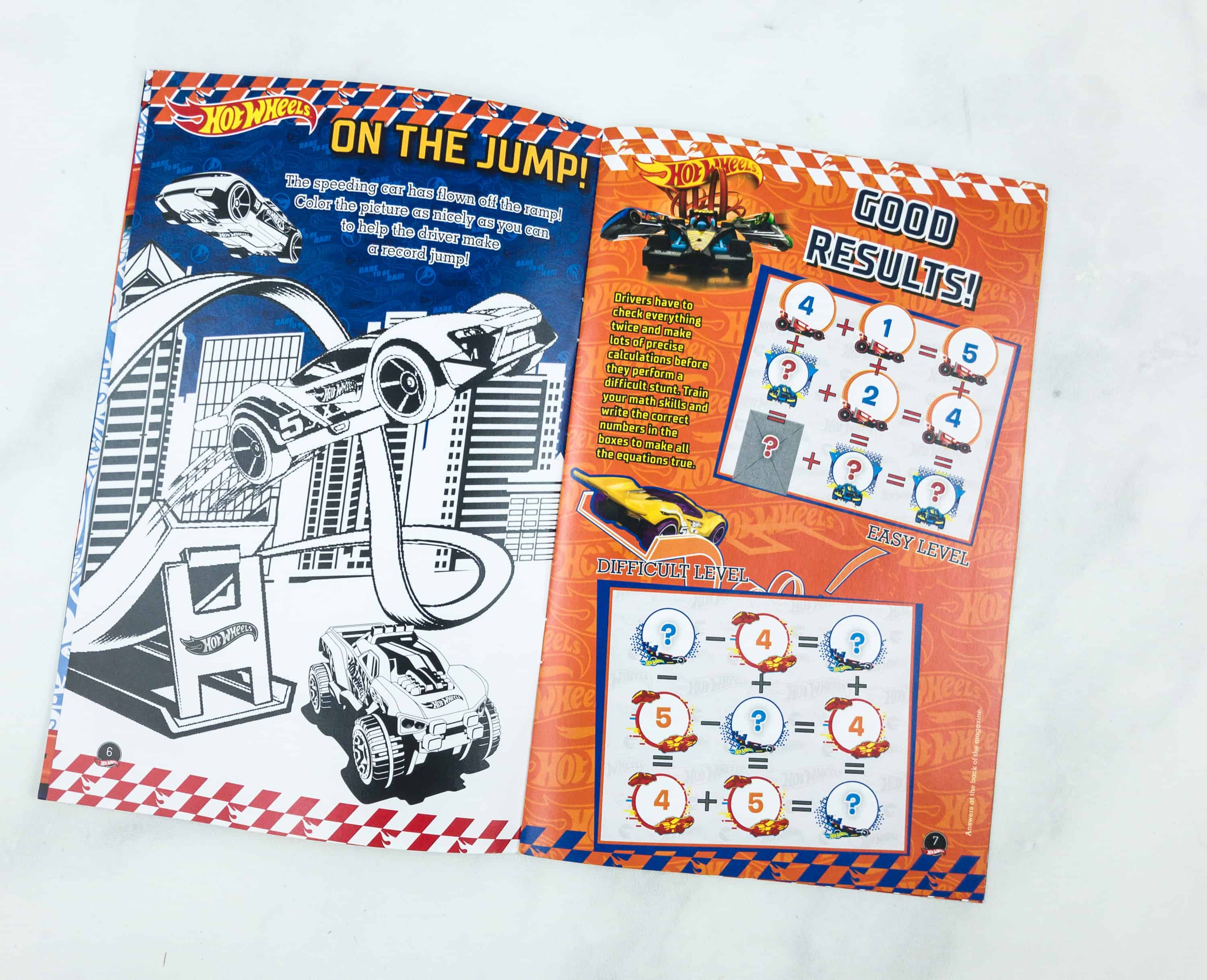 The book wouldn't be complete without fun activities for the kids.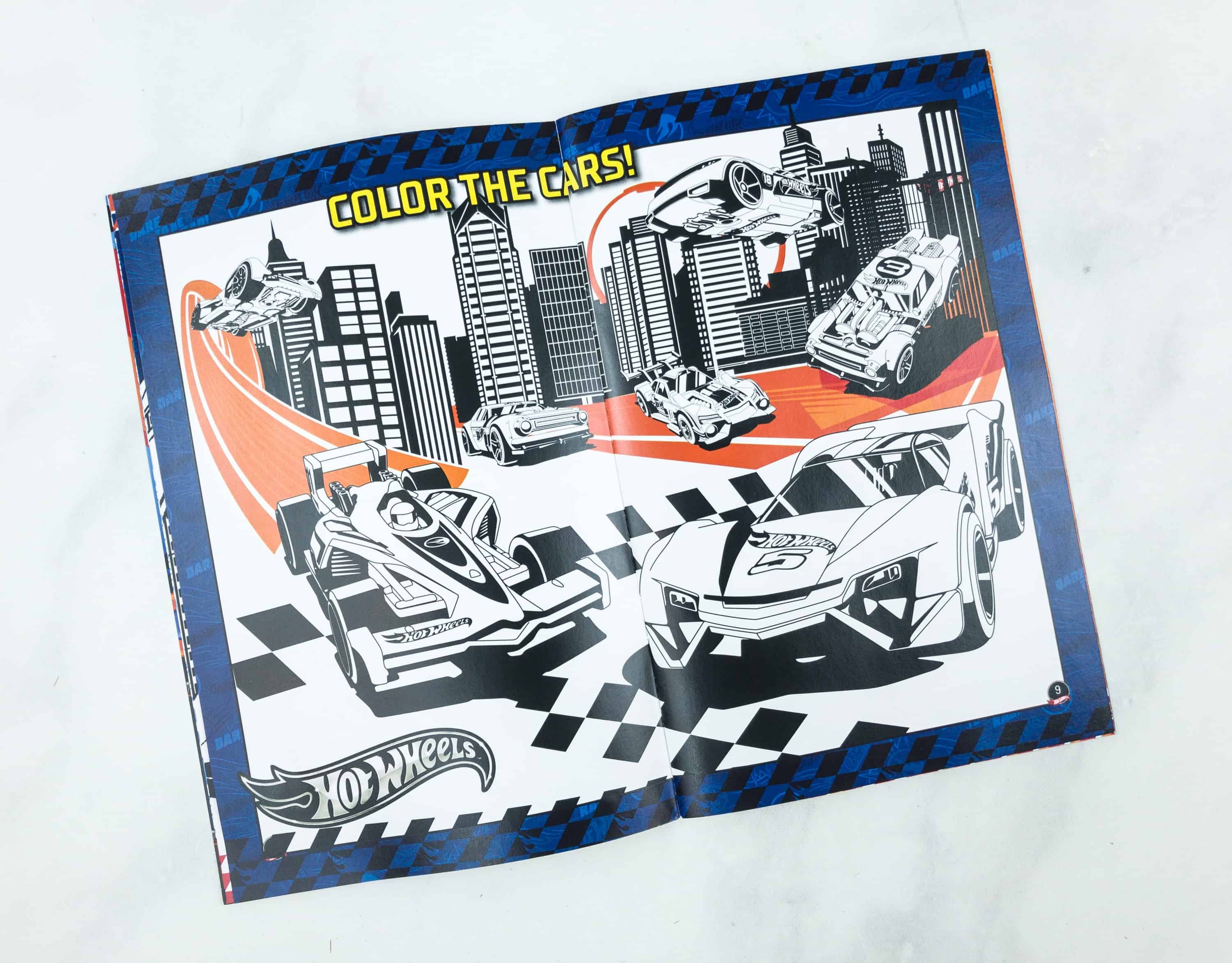 The booklet also dedicates a special page for coloring multiple Hot Wheels.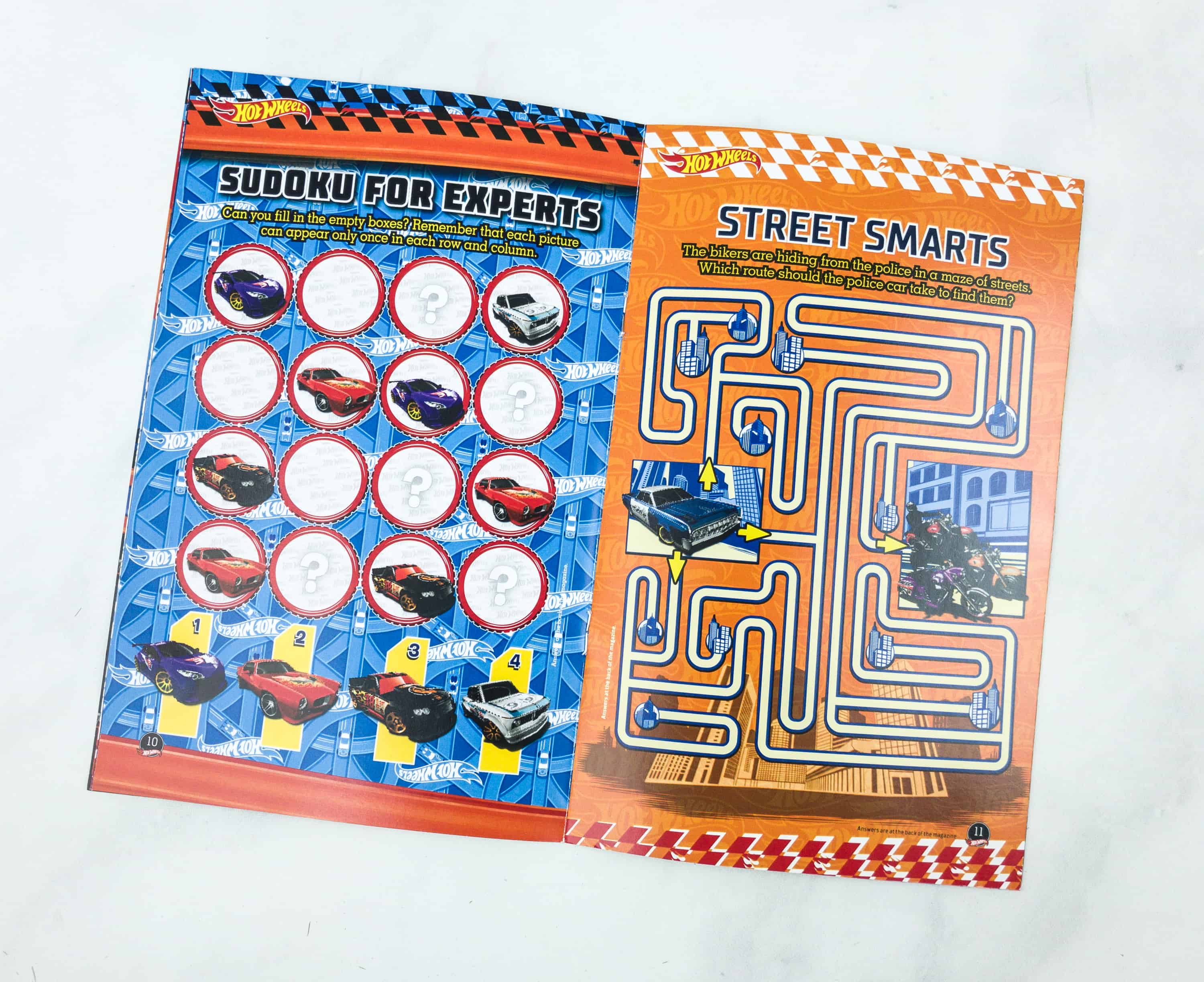 Activities like this make a great bonding time for parents and kids, and it is these extras that make the Hot Wheels Pleybox a true activity box and not just a toy subscription. These photos are only half of the activity book pages!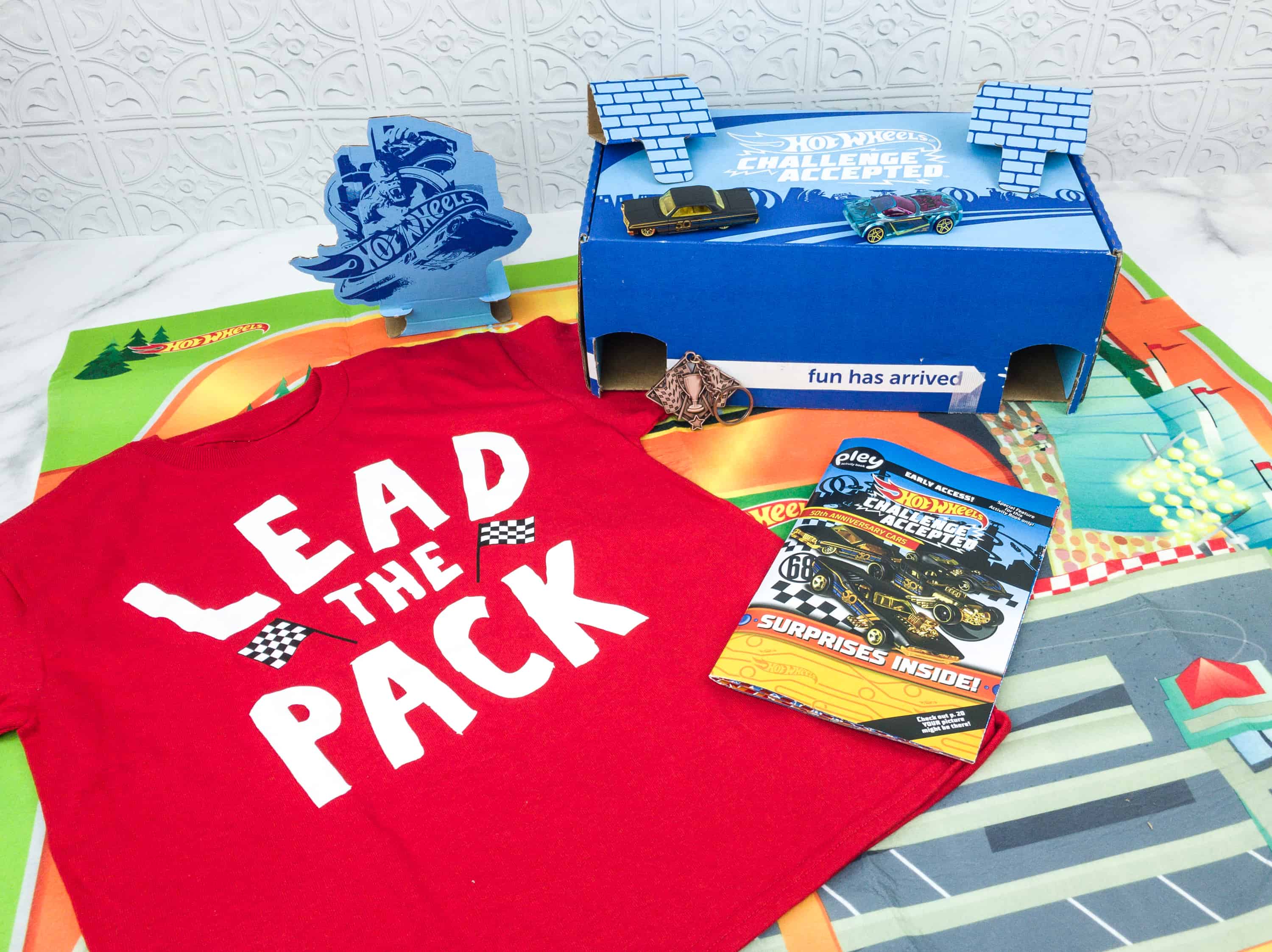 Everything inside this edition of the Hot Wheels box!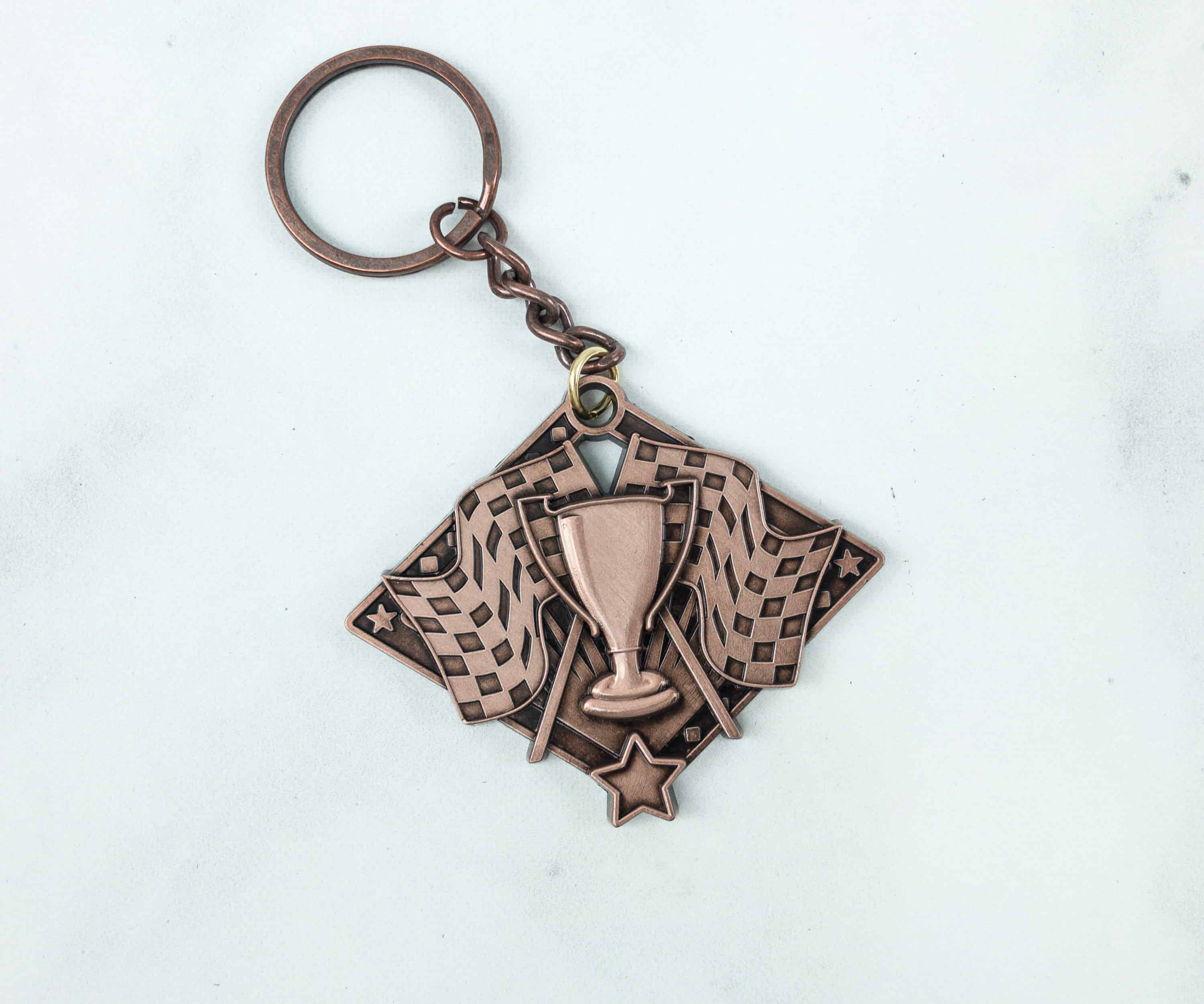 Racing Keychain ($2.99) It has a nice bronze color that certainly adds excitement to your racing collection. The keyring seems durable enough to secure multiple keys.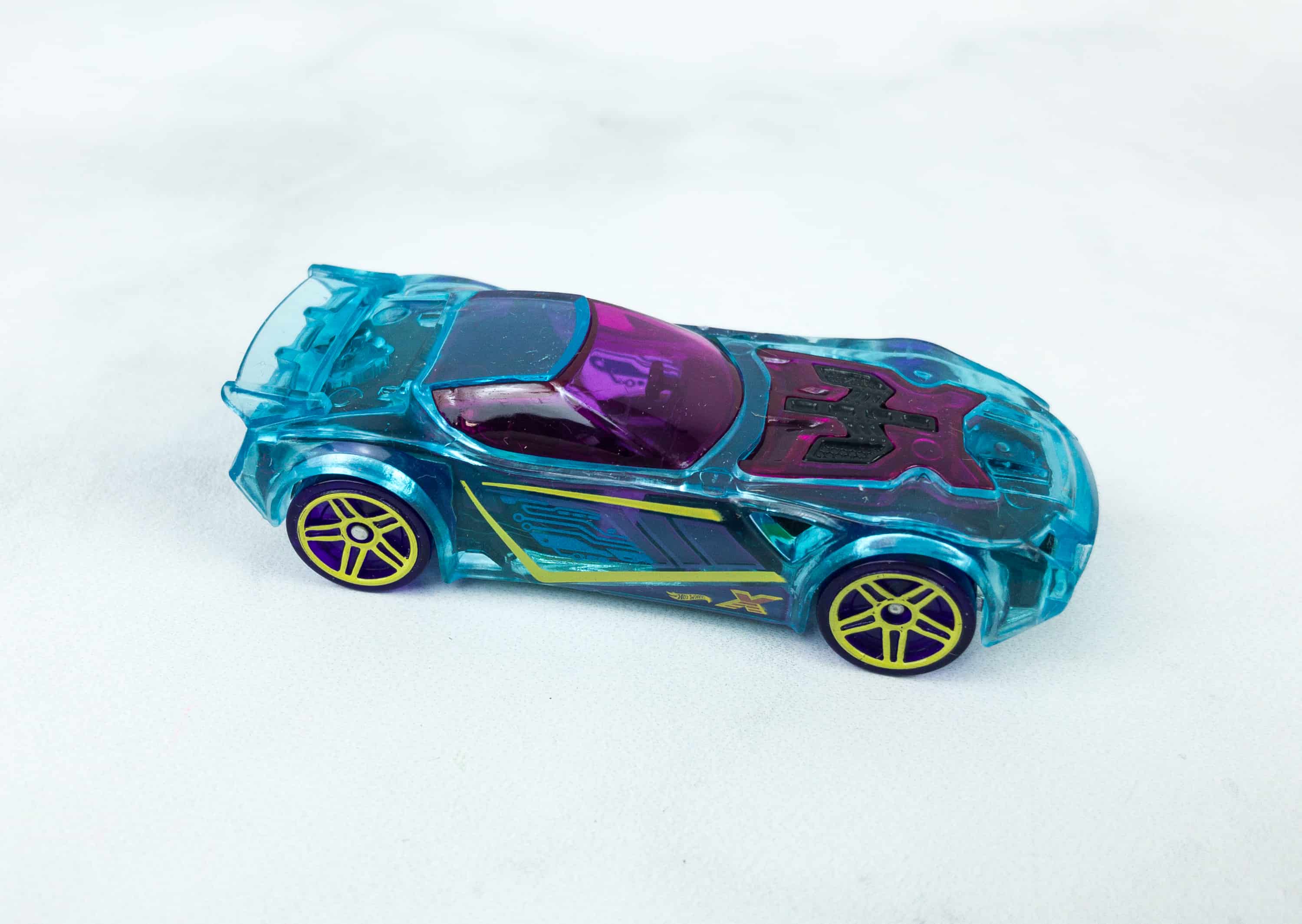 50th Anniversary Car, Assorted ($1.99) This is the Hot Wheels 2017 X-raycers Nerve Hammer #6/10. It's an awesome futuristic car. It is made with translucent plastic with a nice contrast of turquoise body and purple windows.
It reminds me of a trendy version of Batman's car.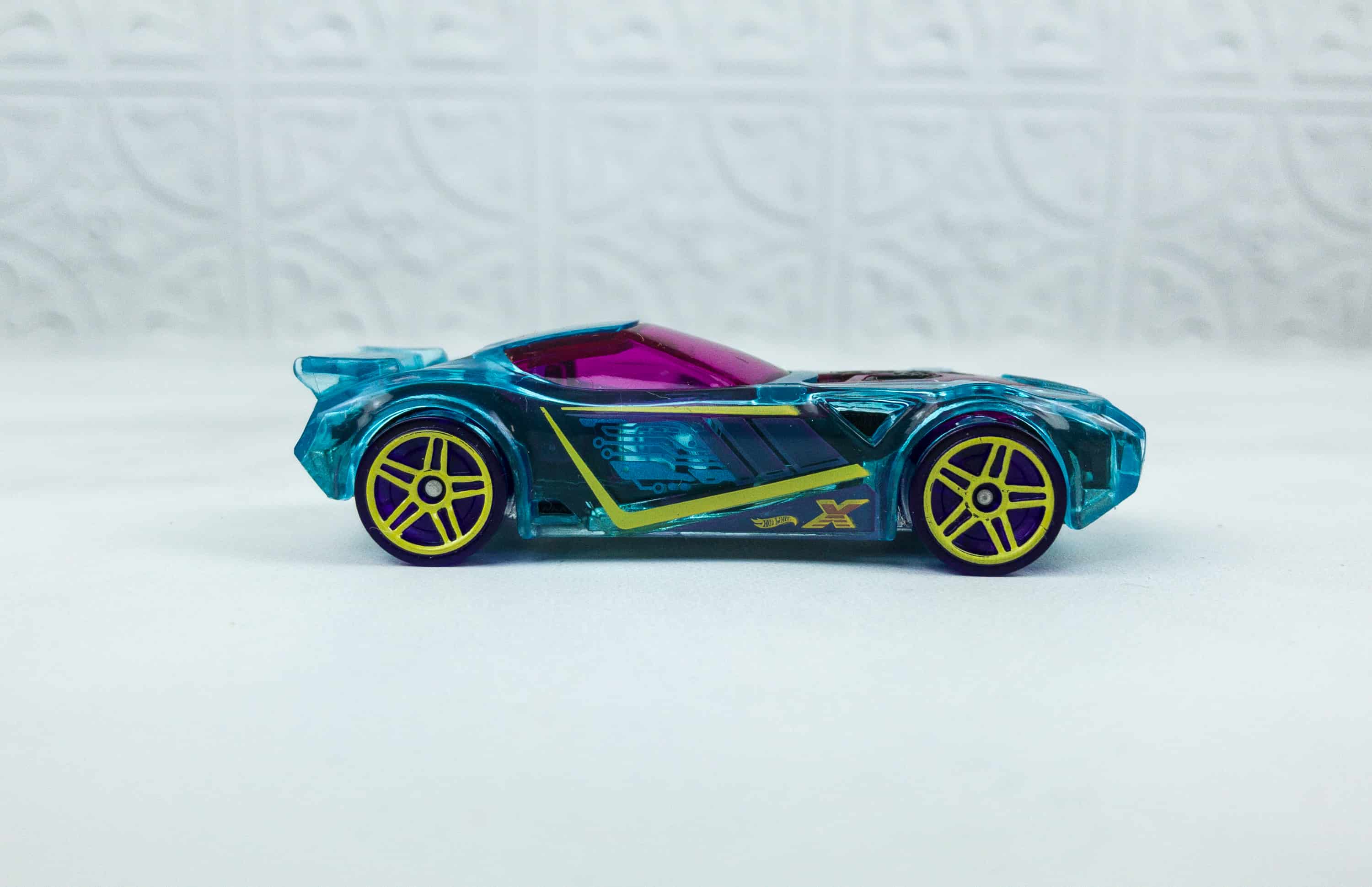 It has a metal base and well-designed casting. The colors of wheels standout out too and suits well with the turquoise and purple combination.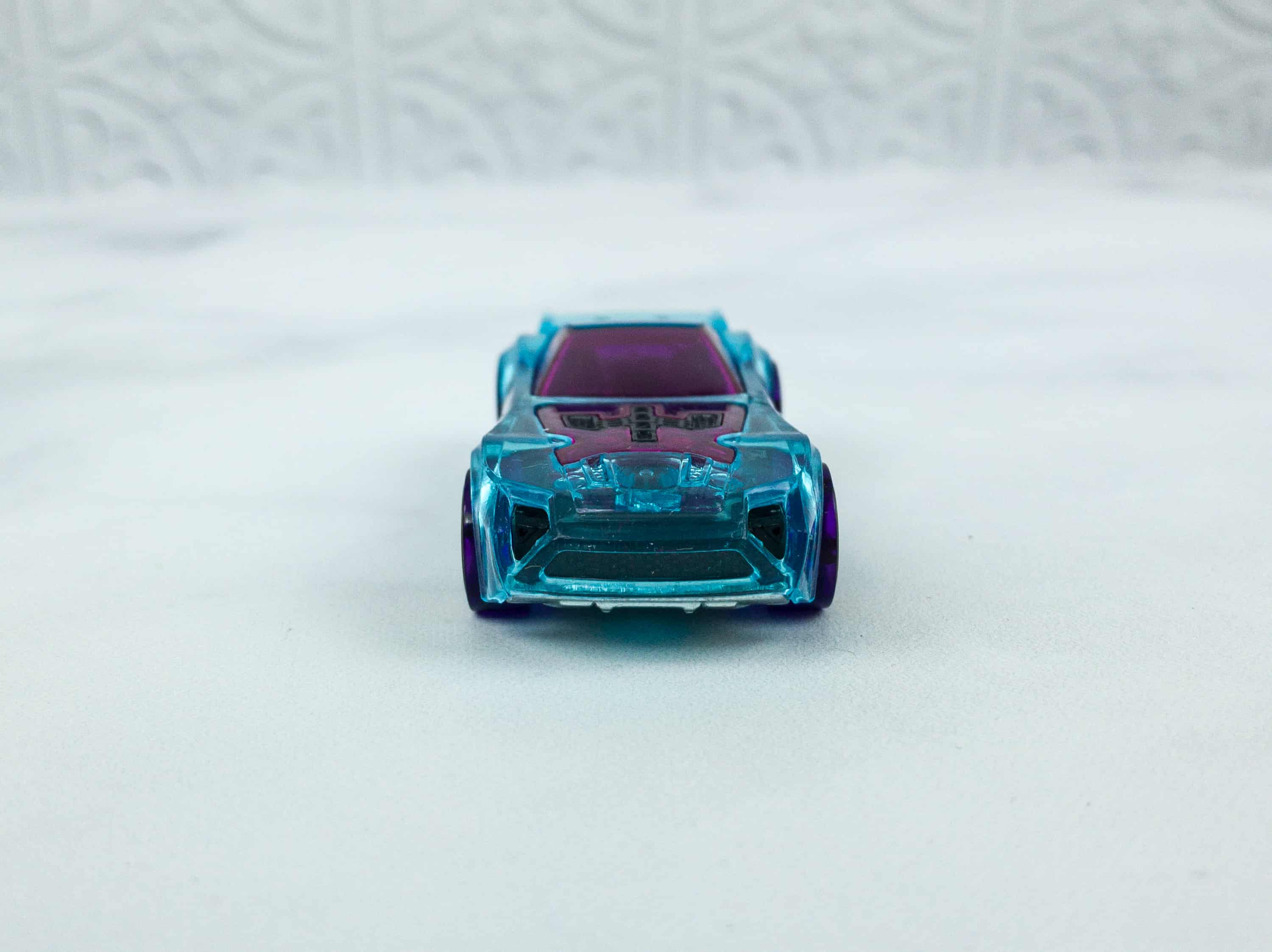 Looks like it's ready to race!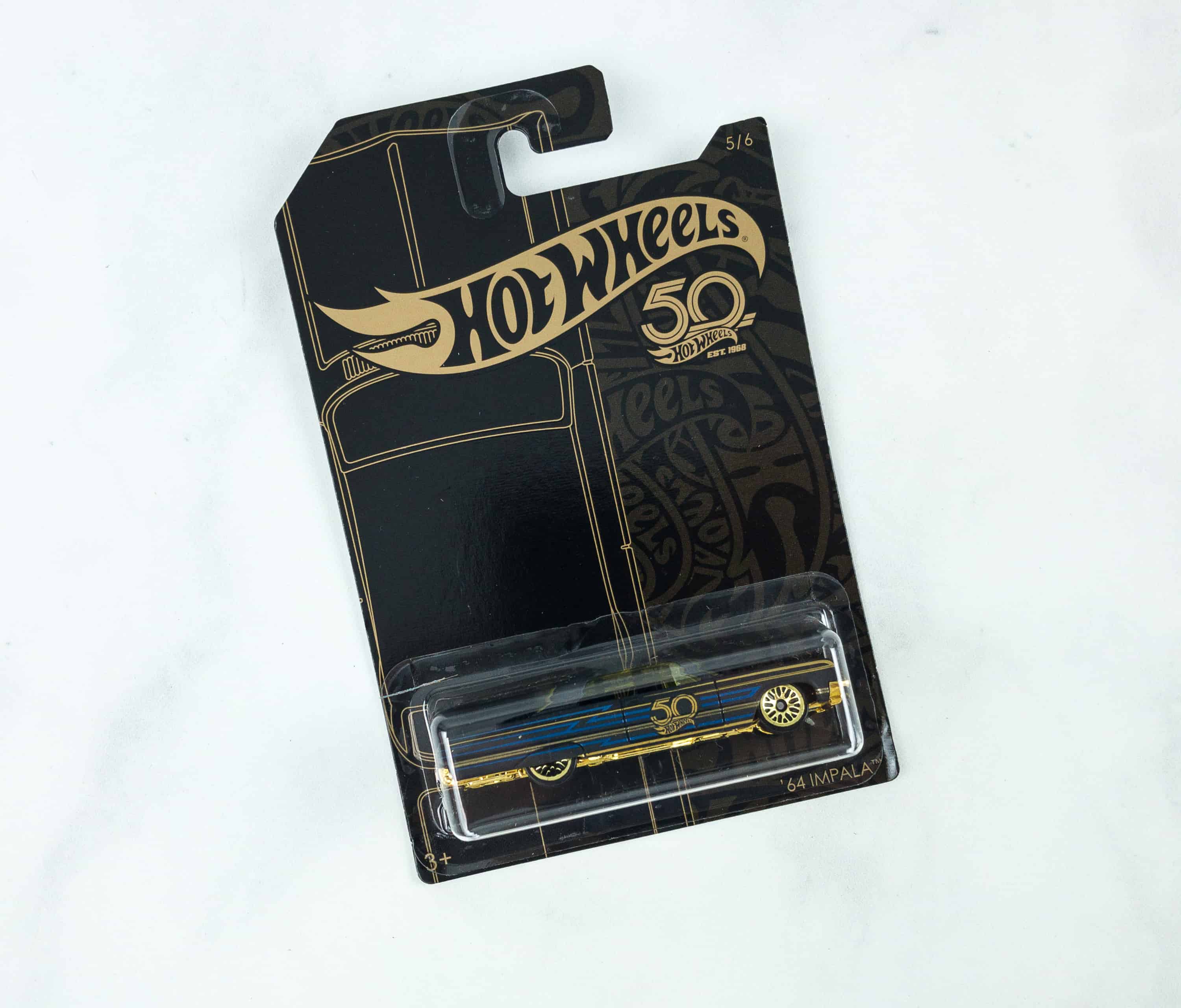 Hot Wheels 50th Anniversary '64 Impala ($1.99) This belong to the Black and Gold Collection along with the other 6 cars.
The collection includes Bone Shaker, Twin Mill, Rodger Dodger, '68 Dodge Dart, '64 Impala, and '65 Ford Ranchero.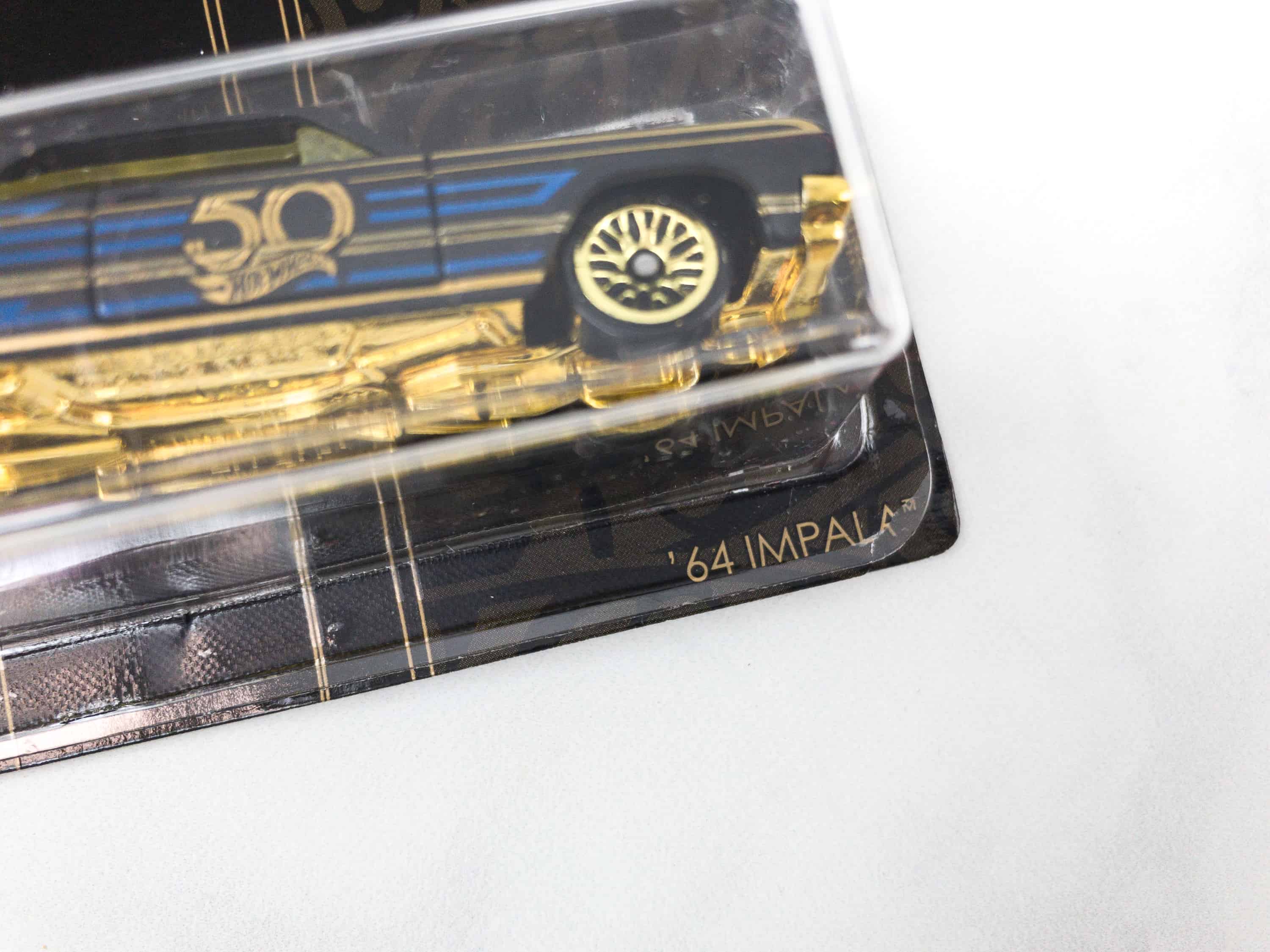 They gave us the '64 Impala!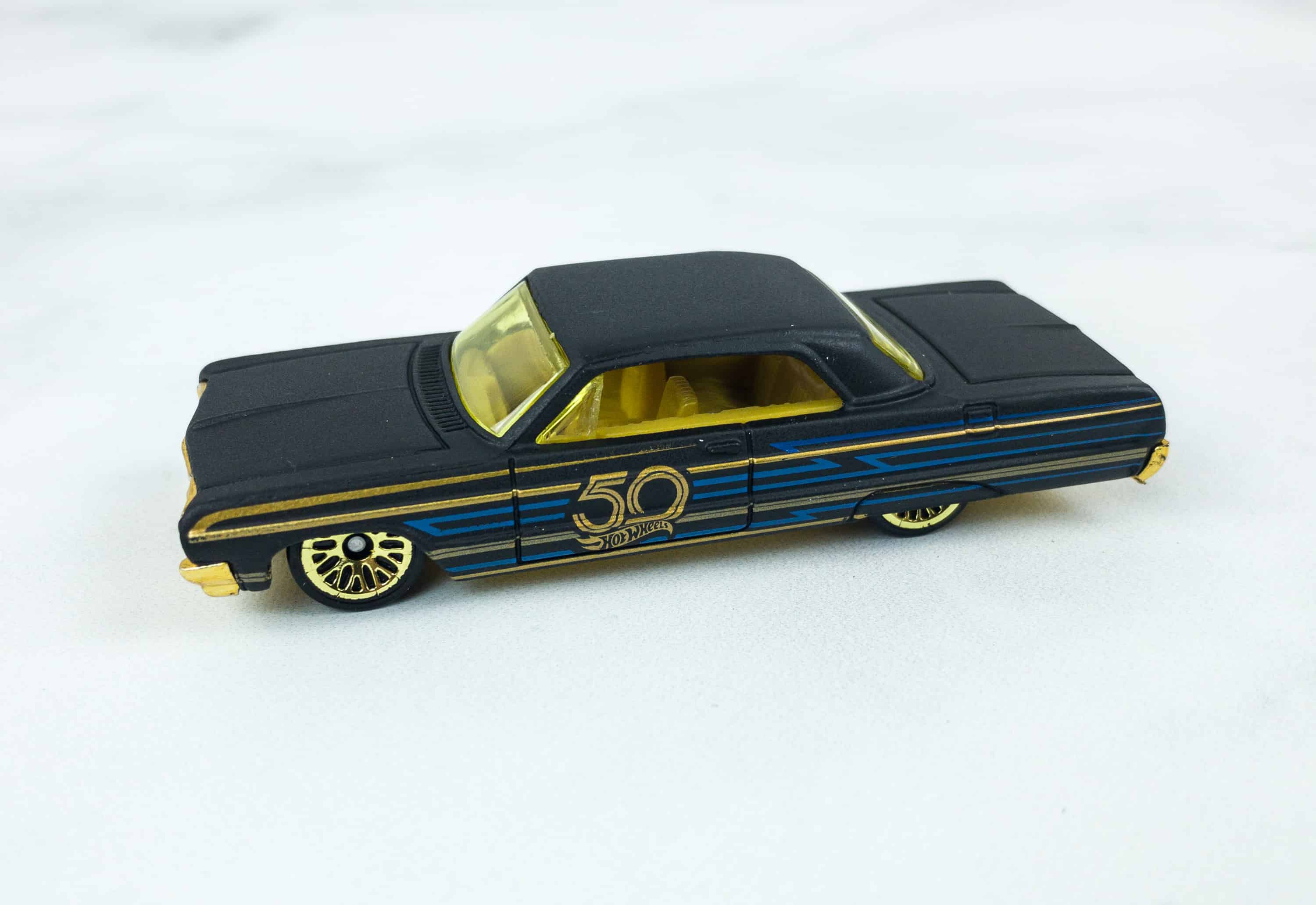 The '64 Impala started the era of muscle cars. This collection truly commemorates the American Classics.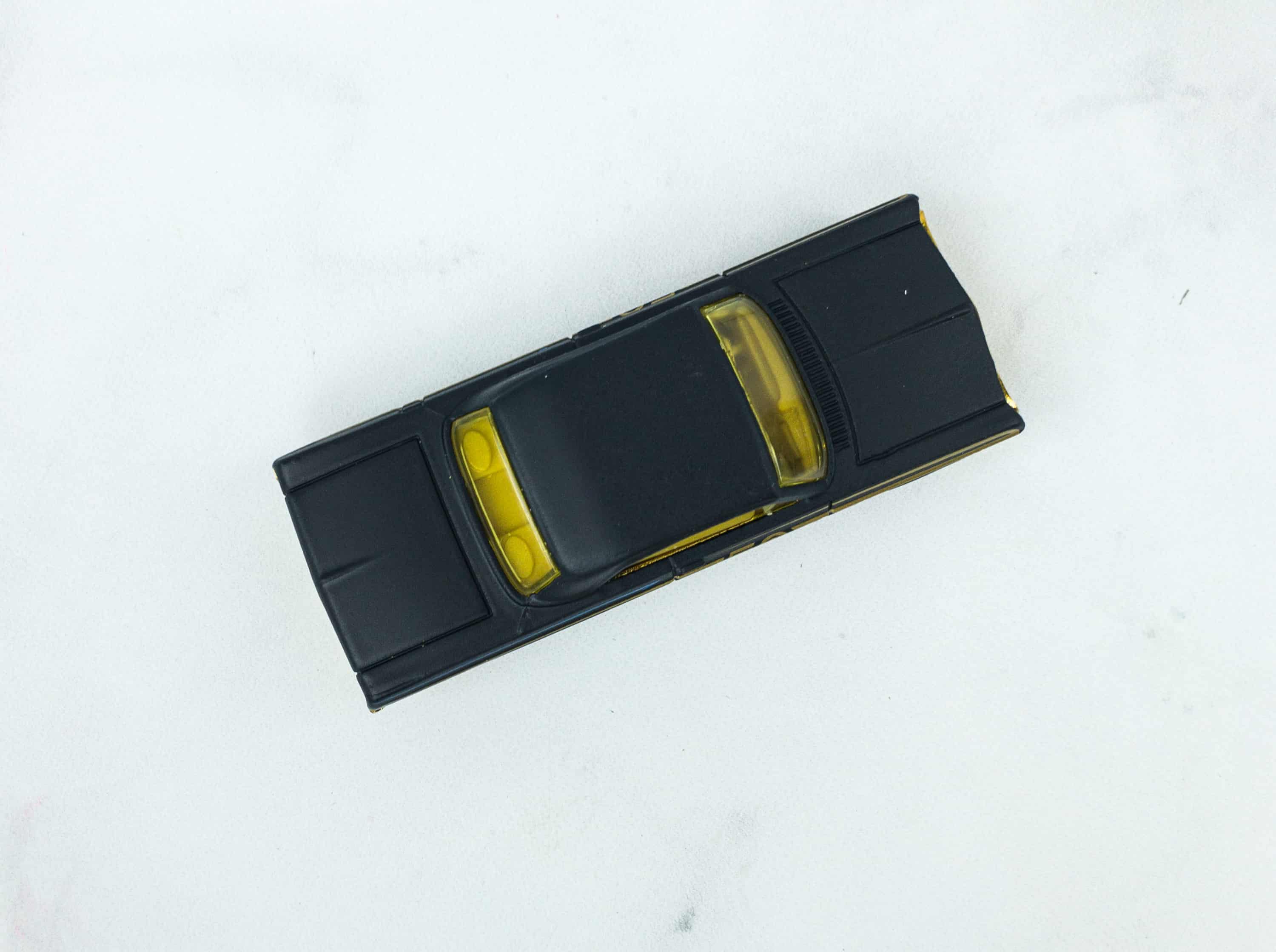 The black body is a good contrast to the yellow windows and gold detailing.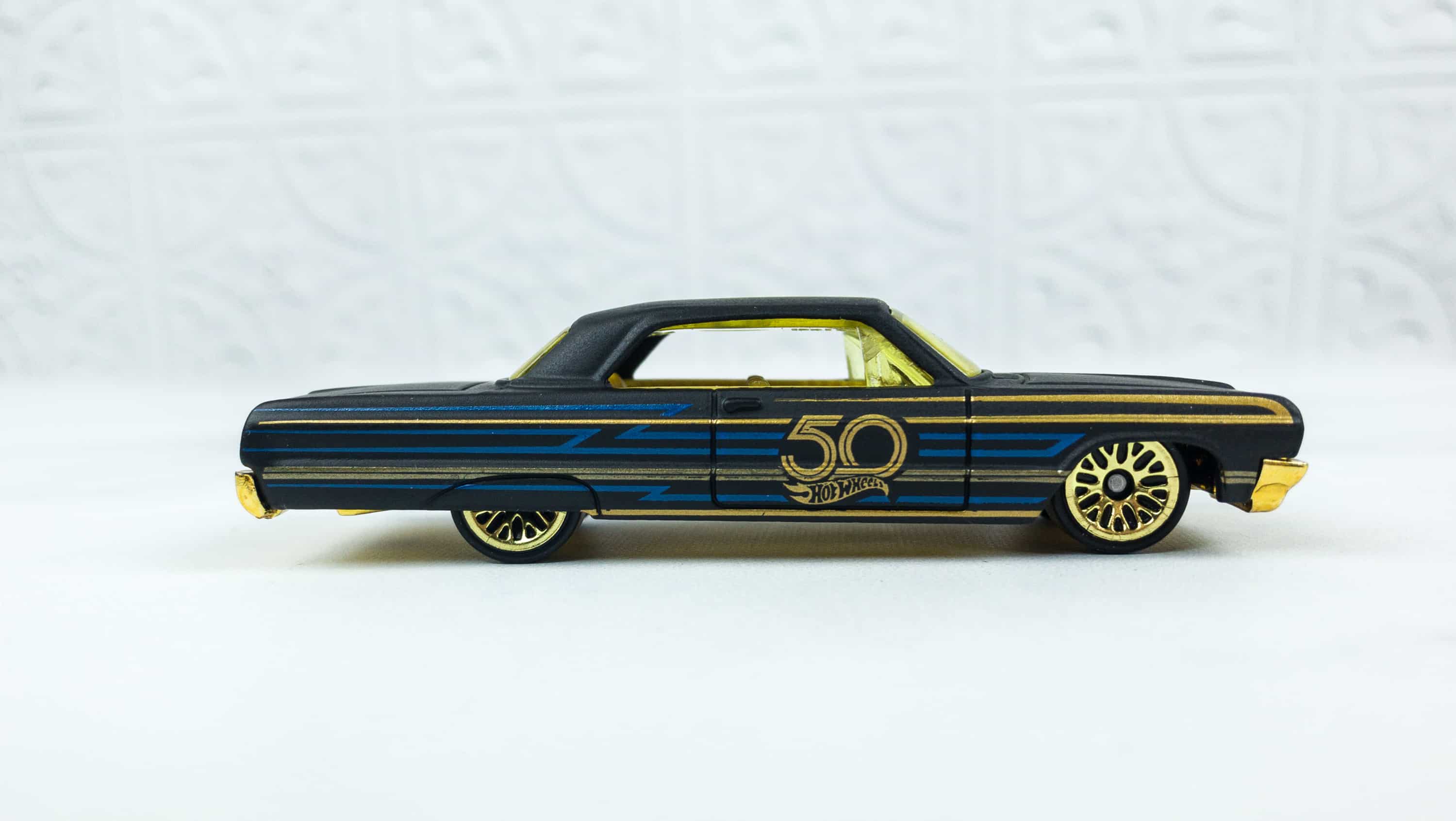 A true car of a boss don't you think? Cue in some hip-hop music and hydraulics.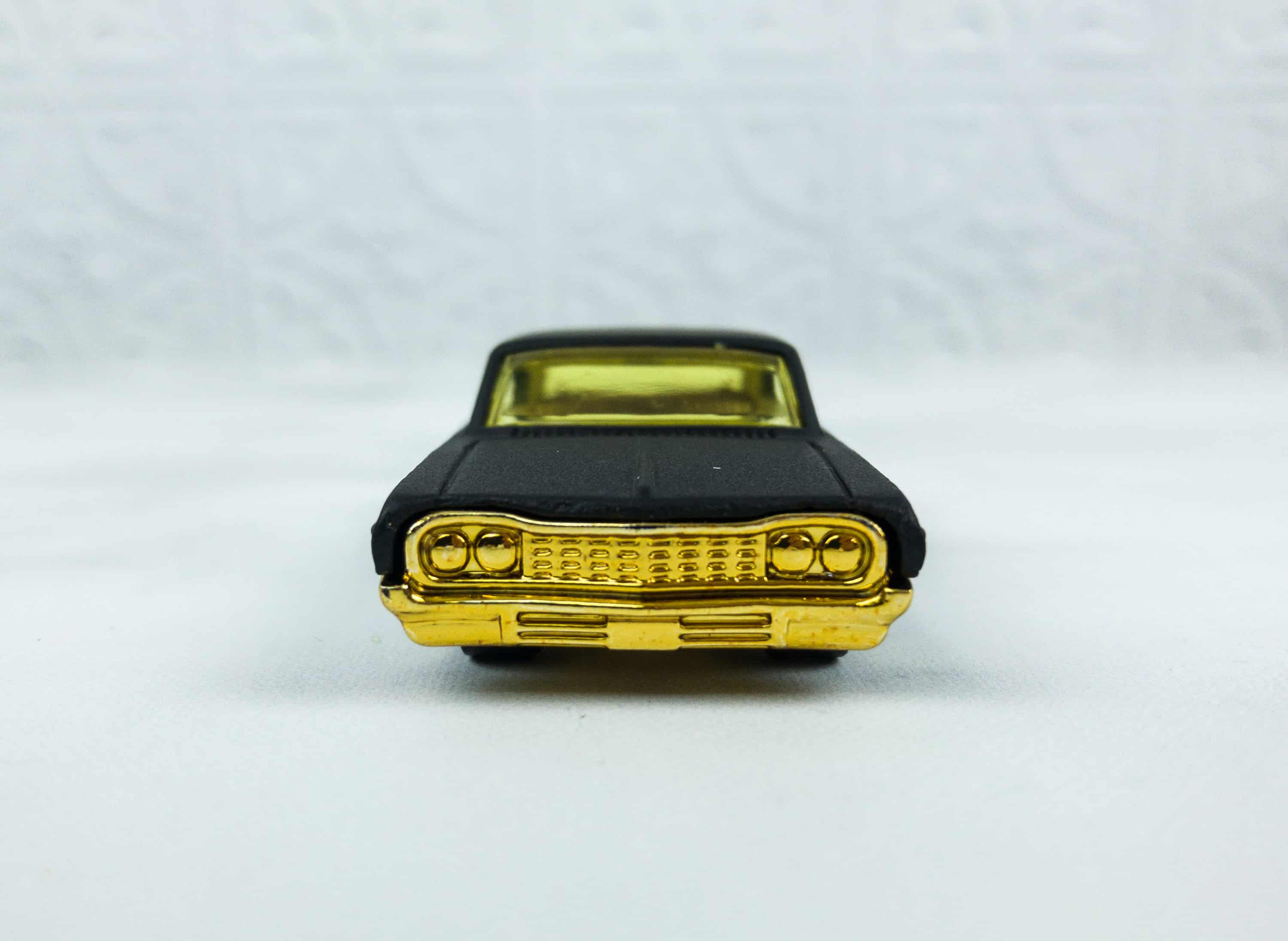 The gold details in front, back and wheels certainly add a classy touch to the car.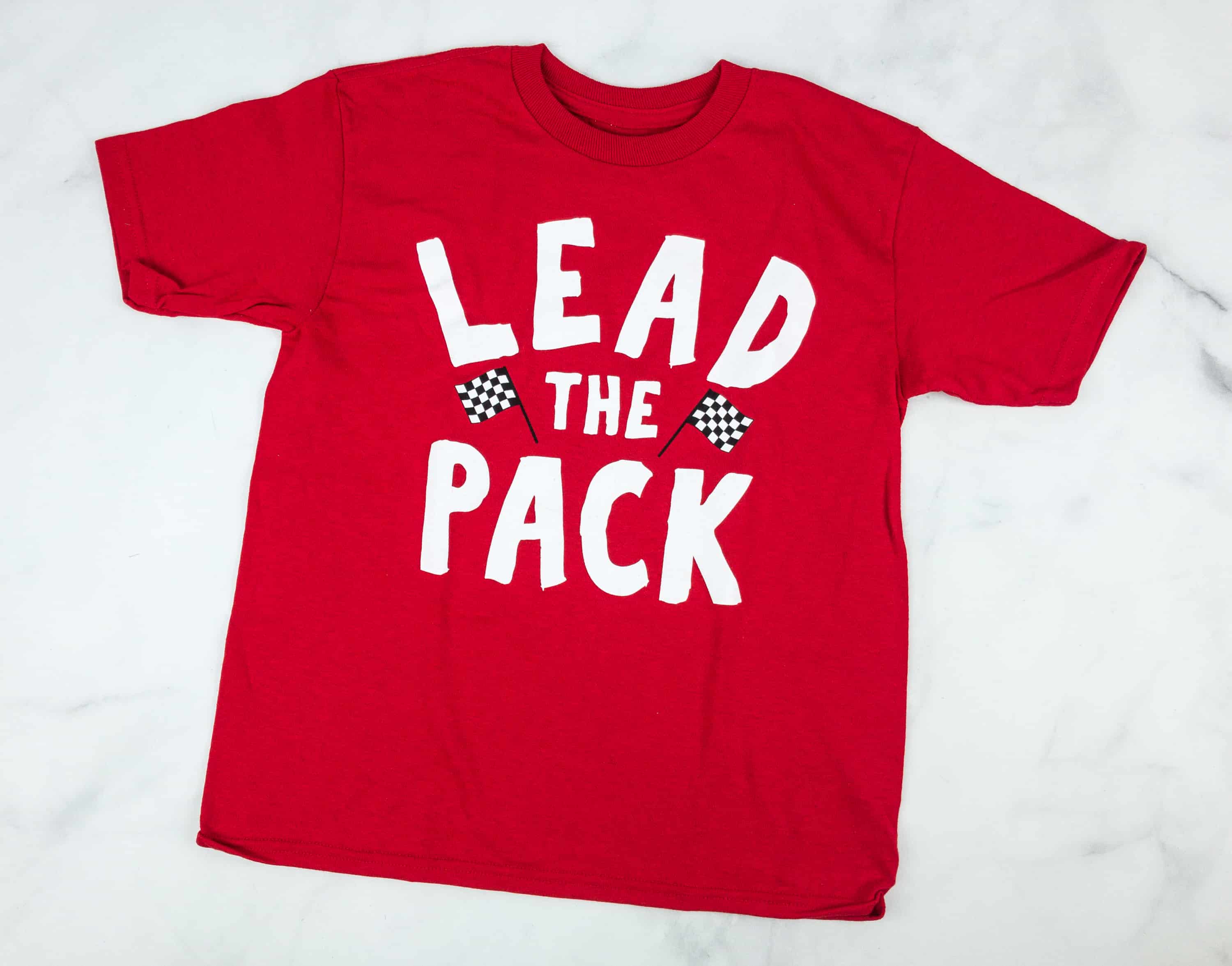 Awesome T-Shirt ($15) If you are going to lead the pack, might as well make them all see you with this comfortable bright red shirt!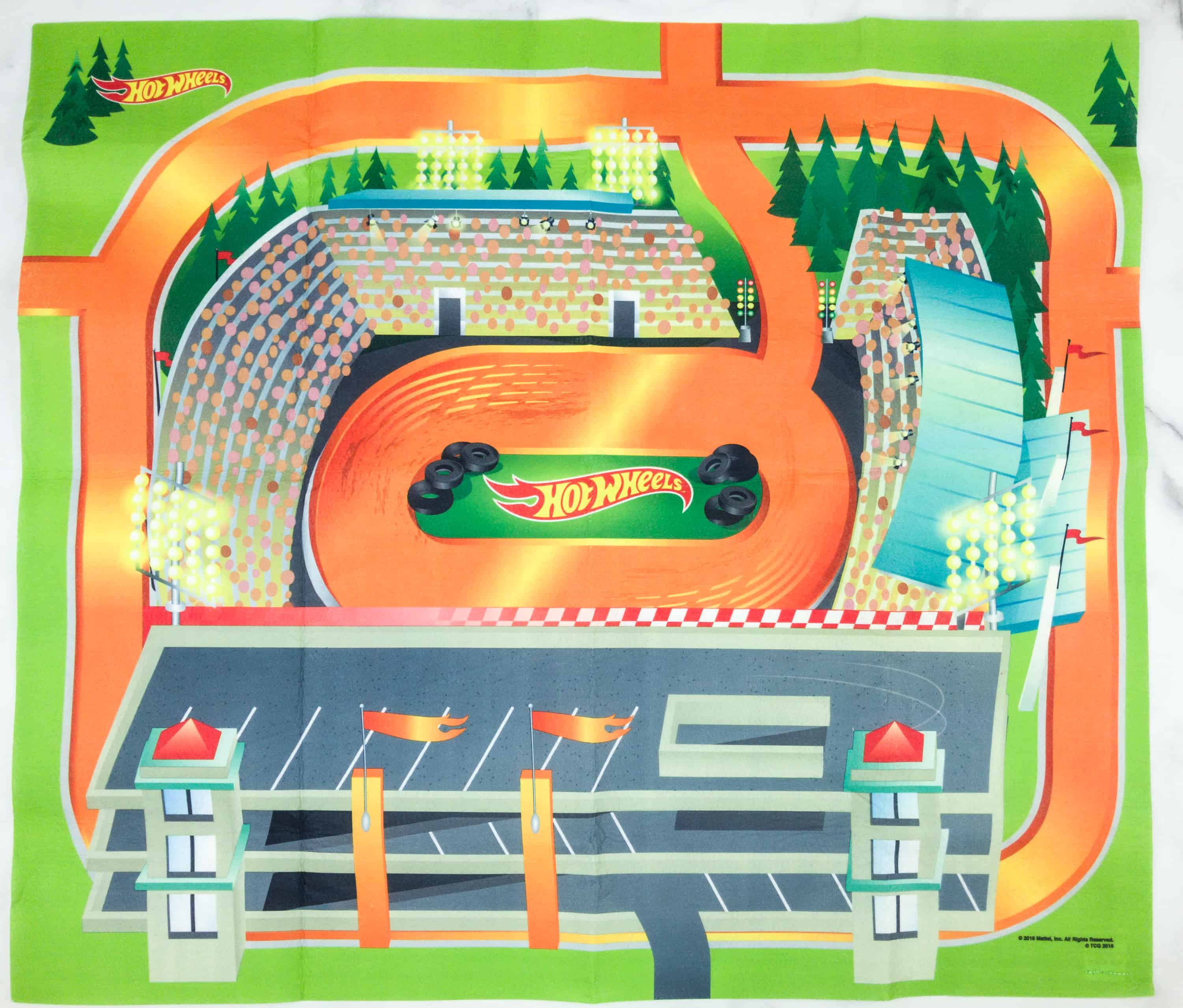 Hot Wheels Mega Mat ($14.99) I'm all for imaginative play! We can play laps with this mega mat. We can also attach this to other mega mats to have relays and use it as the ending for our mega tracks!
There were no tracks for this box but we do have a mega mat. There's fewer items but we also played a little bit with the box and cut some of the parts to transform it into having tunnels and ramps. The shirt and keychain are welcome additions. We liked that the cars looked cool and different from the other featured Hot Wheels. We look forward to playing more with this box!
Are you getting the Hot Wheels Pleybox?