The Gourmet Cheese of the Month Club delivers artisanal and handmade cheeses from around the world. Each month you will receive three approx. ½ lb. Artisan Cheeses, to include a worldly variety of traditionally made, farmhouse cheeses, all for $35.95,. Each is a hand-cut selection that has been carefully tended and aged and made from quality and natural ingredients. You can also customize your cheese club membership, from the mode of payment to shipments.
Since the package contains cheese products, it is advised that the package should not be left in direct sunlight.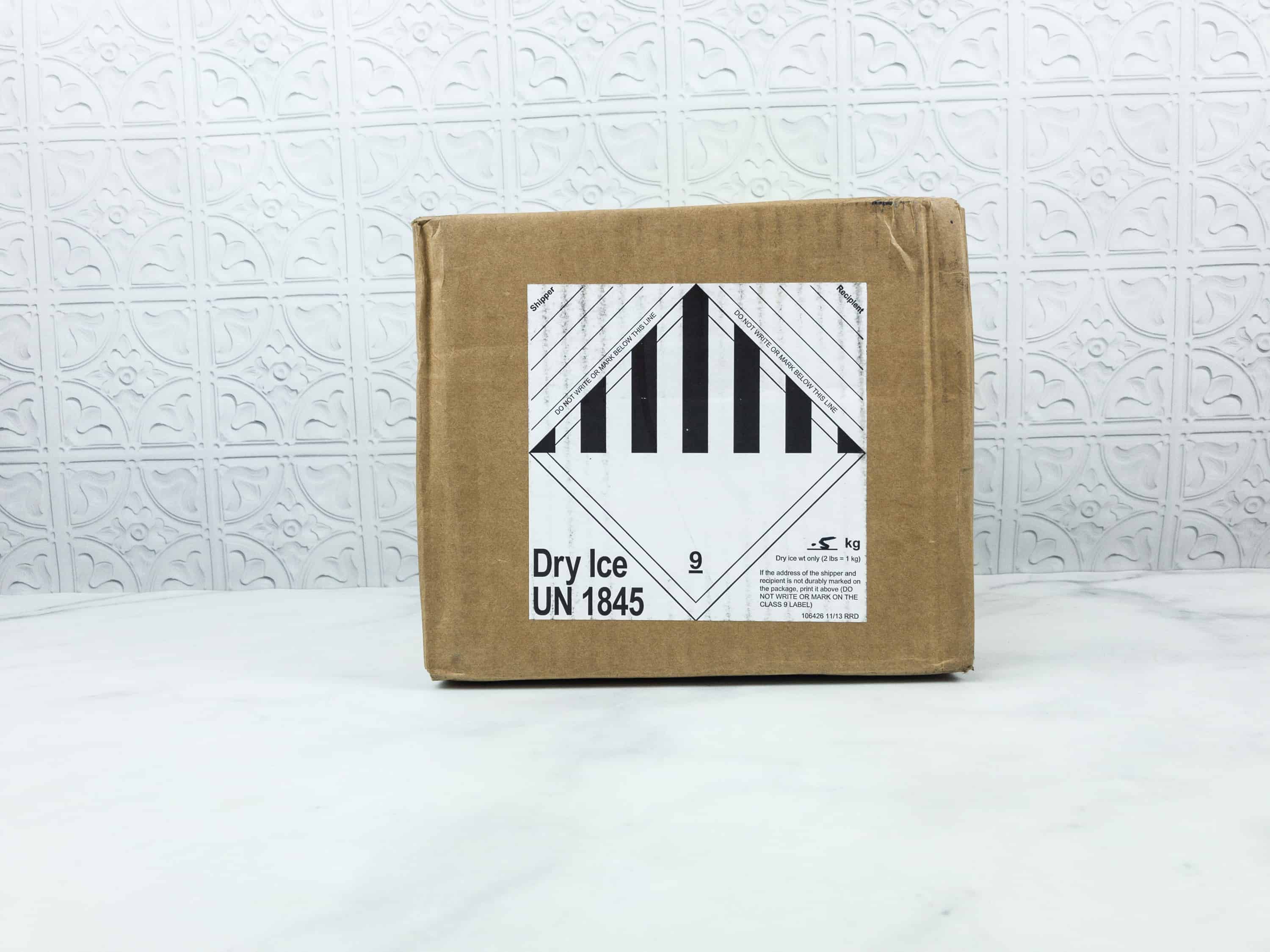 They include some dry ice in the box to help keep it cool.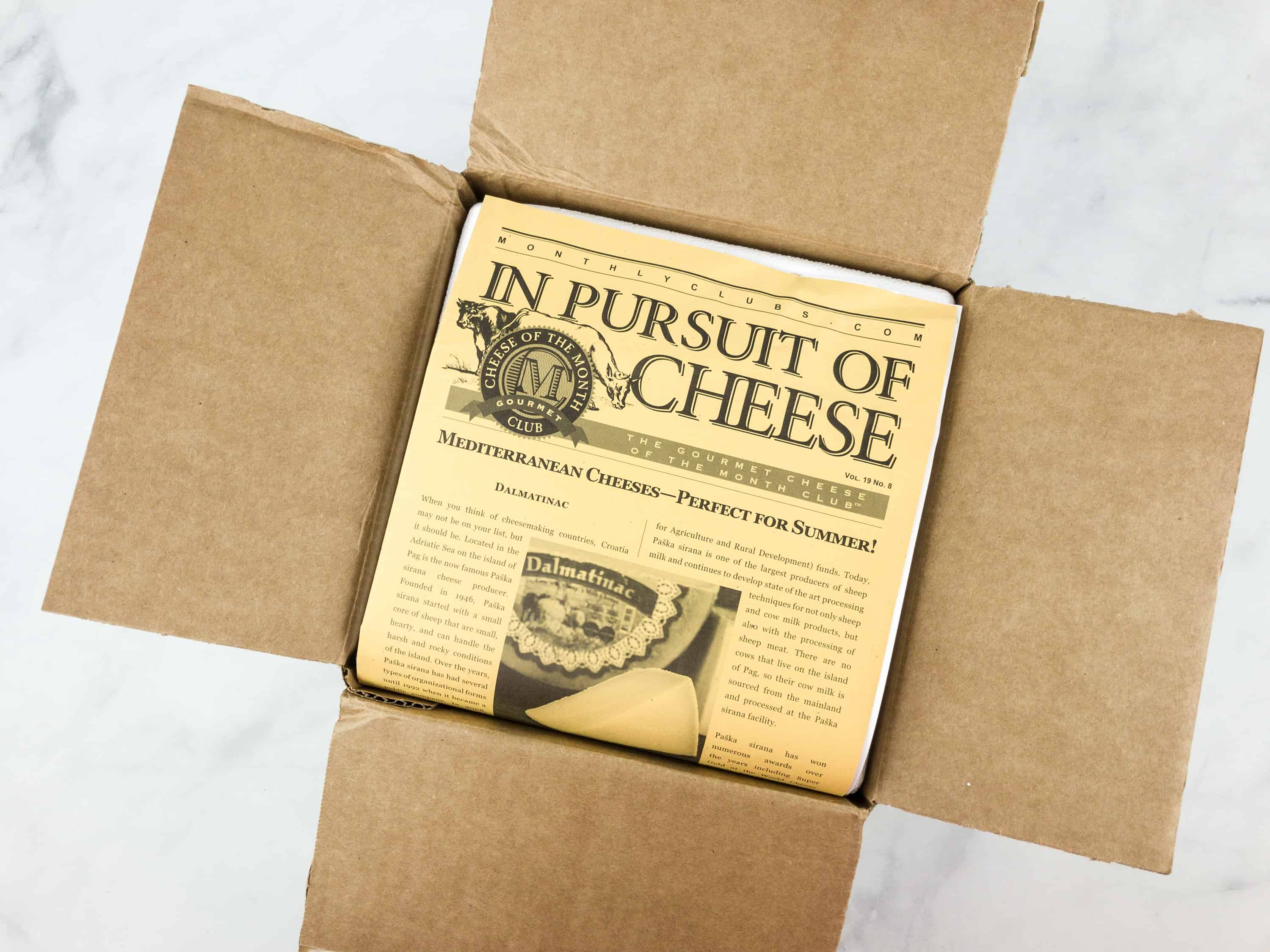 This box features a selection of Mediterranean Cheeses! These originate from warm climes, so they are ideal for Summer enjoyment.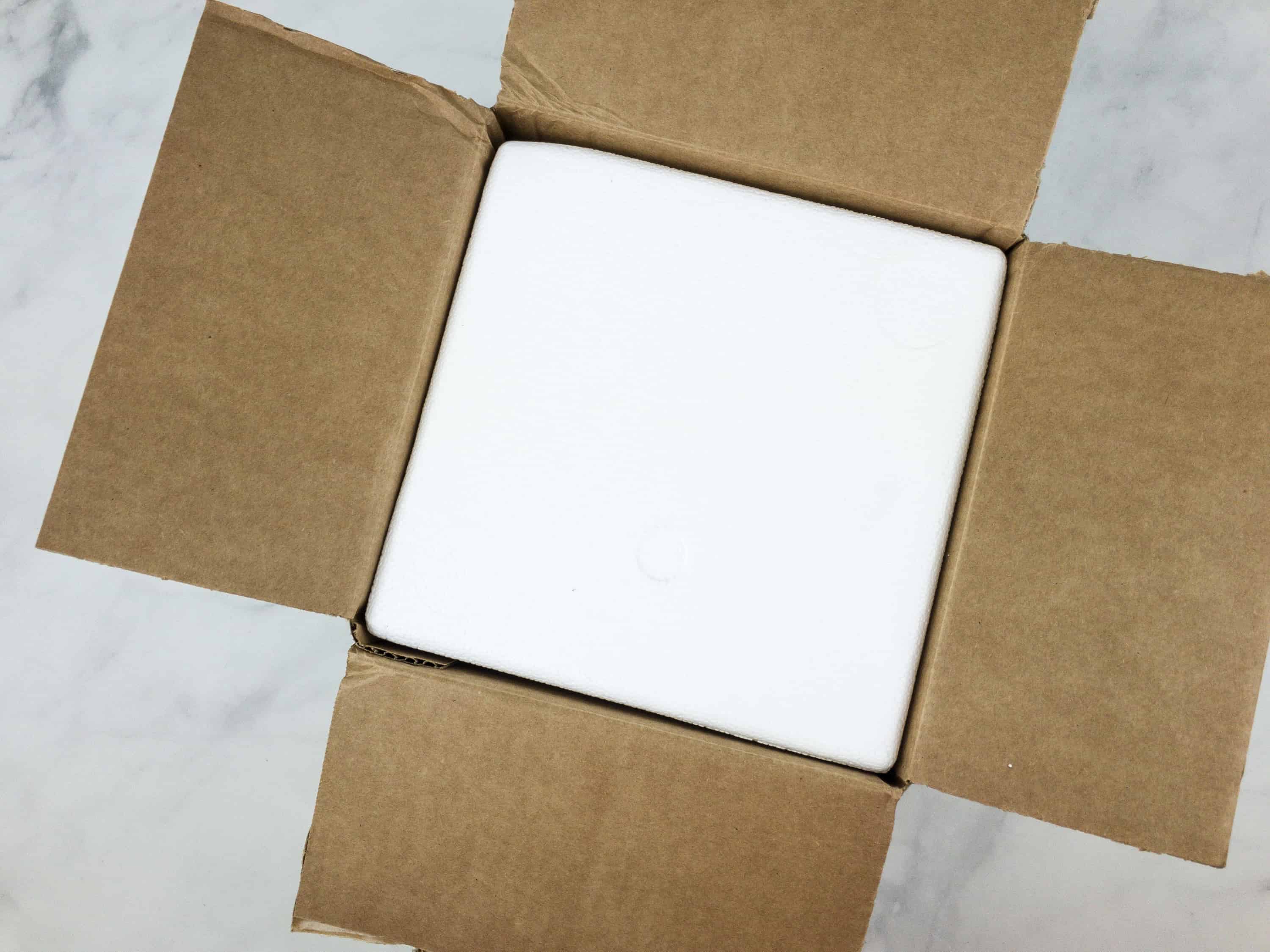 The cheese is shipped in a hard-sided styrofoam cooler for maximum protection.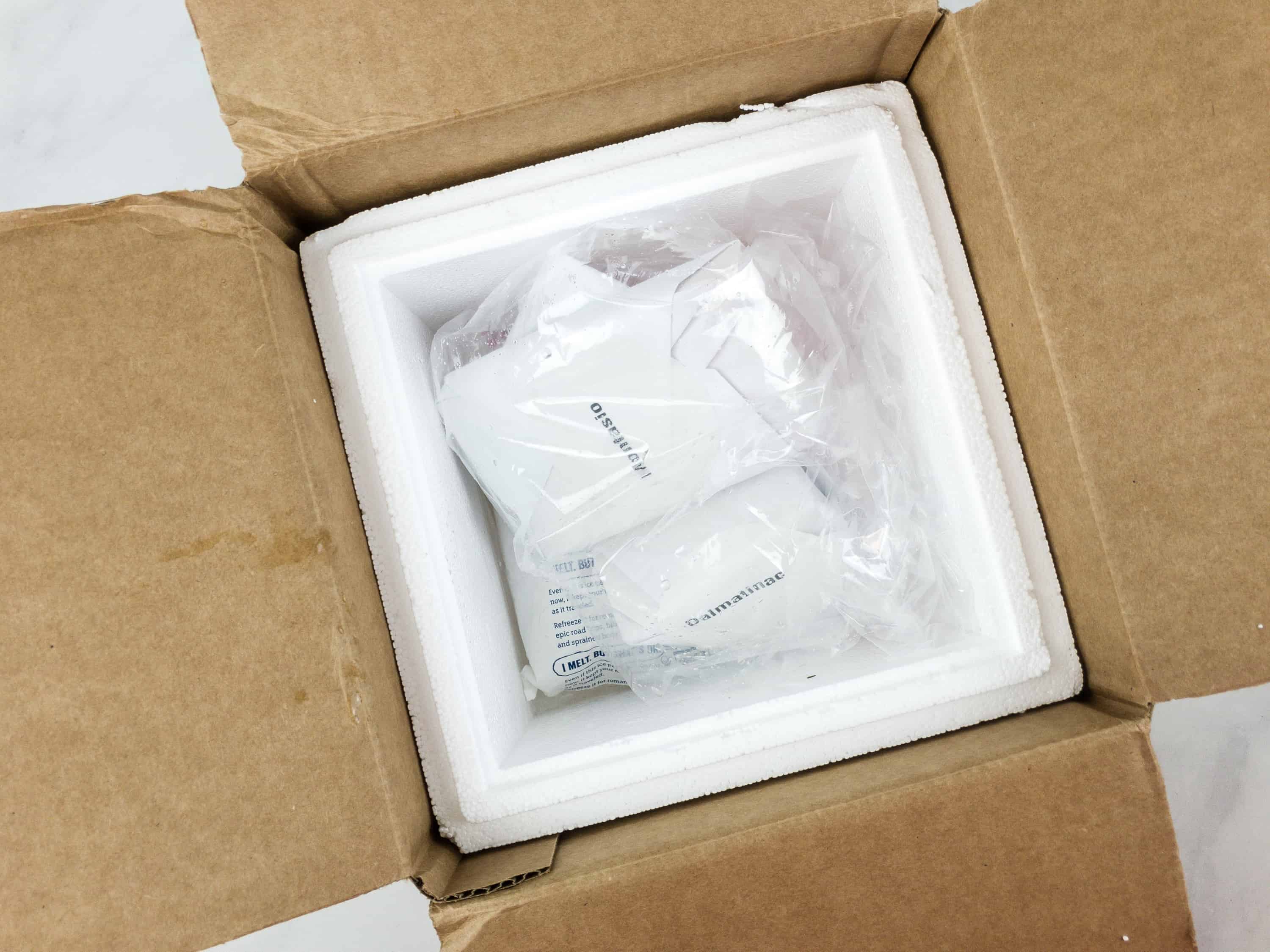 The cooler relies on a mix of both dry ice and regular ice packs to keep the cheese from getting too warm.
There's a pamphlet that explains your membership and options for sharing the joy of cheese with others!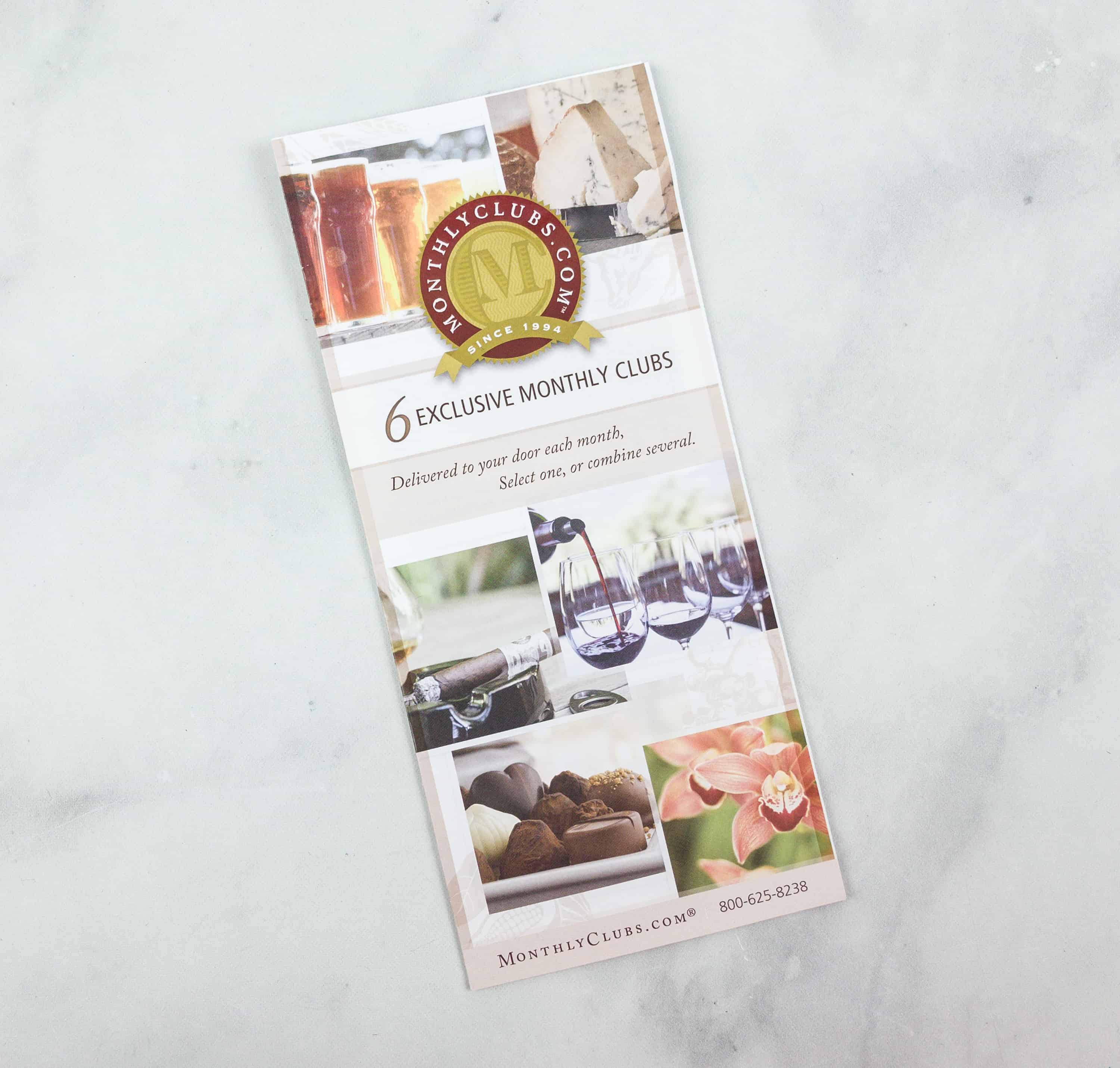 The Gourmet Cheese of the Month Club is just one of the 6 clubs offered by MonthlyClubs — they kindly include a pamphlet introducing you to their other clubs.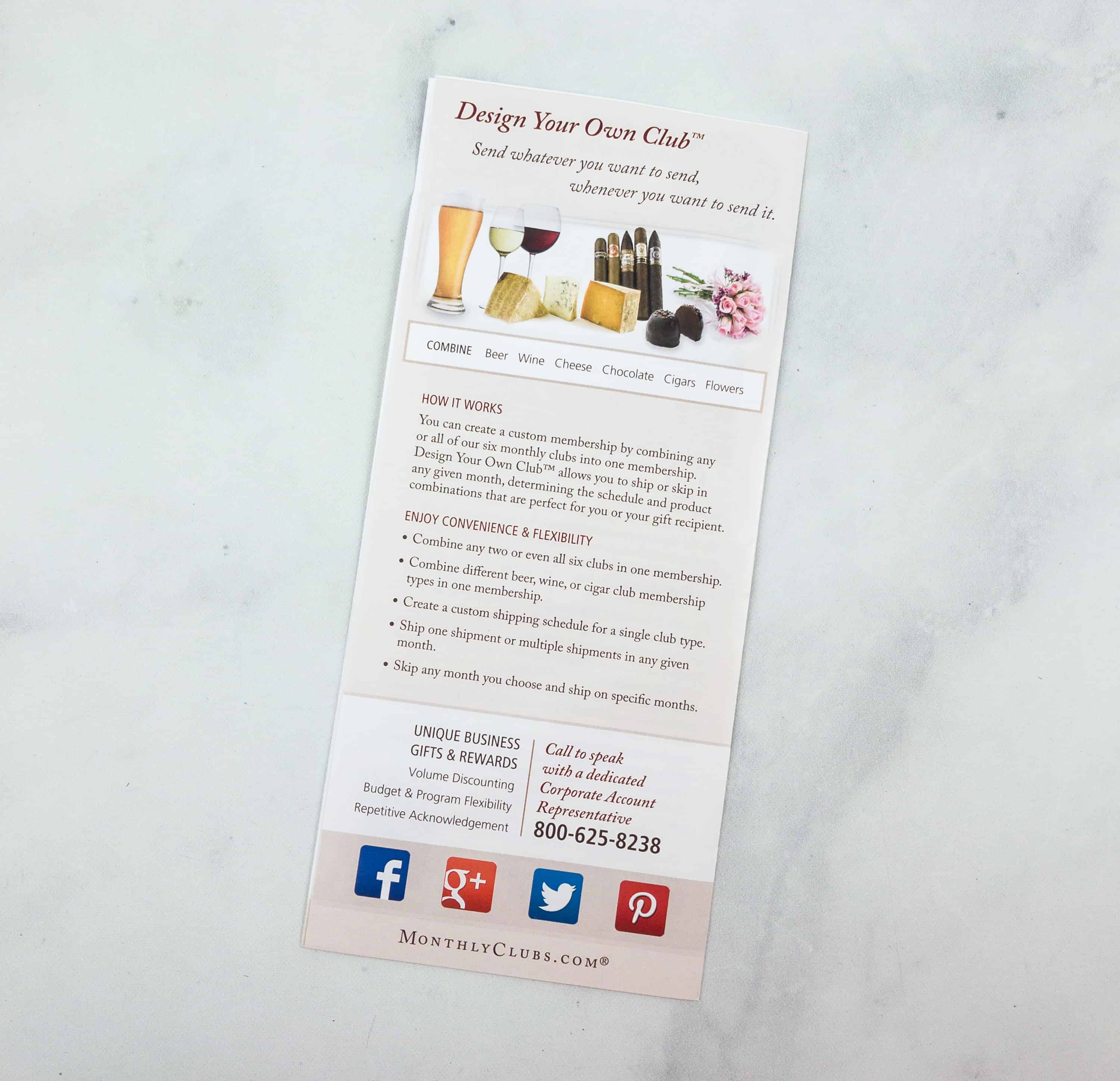 You can design your own club by combining any of the six clubs. Talk about personalized!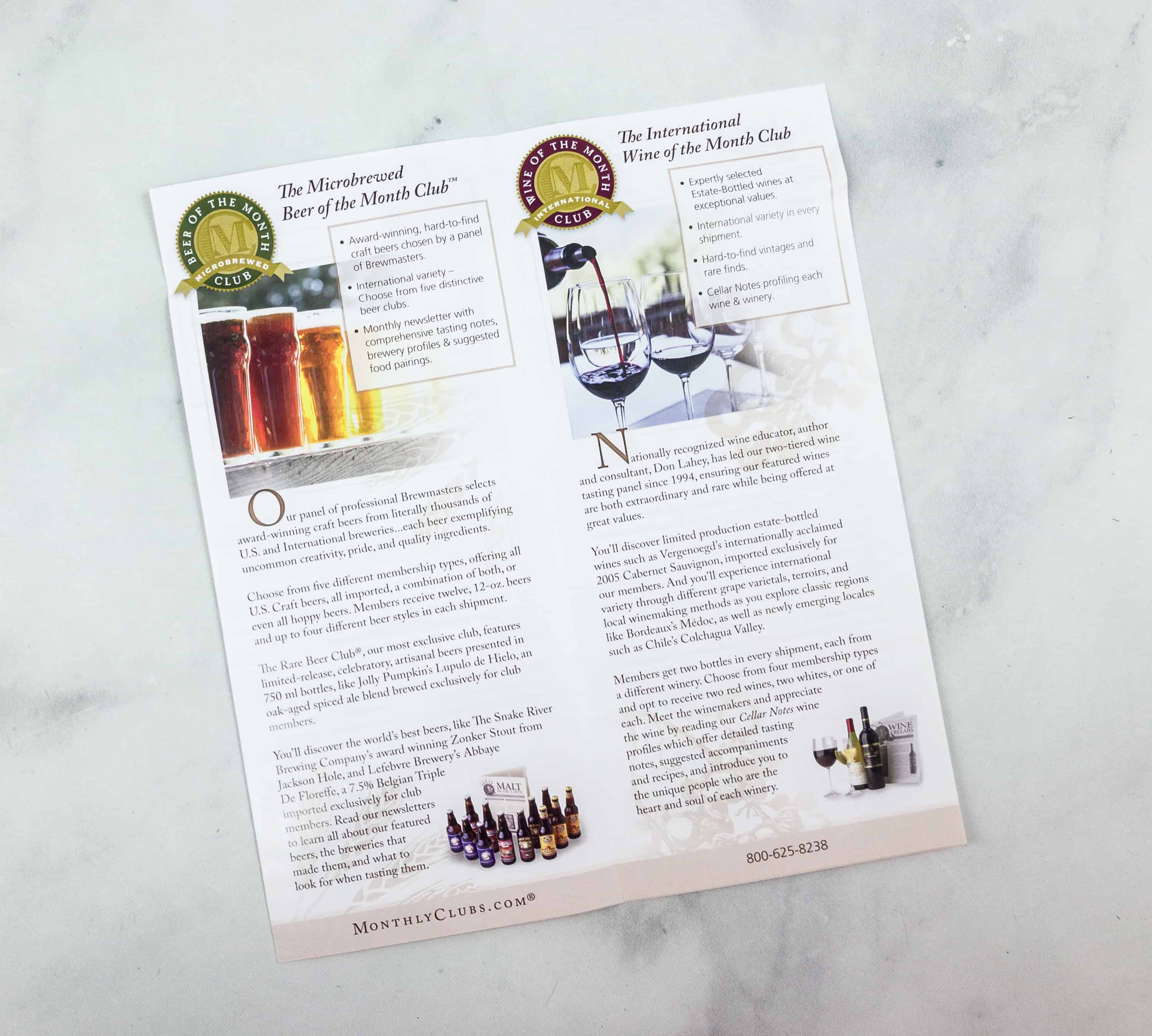 MonthlyClubs also offers the Microbrewed Beer of the Month and the International Wine of the Month clubs. These would be good pairings for the Cheese club.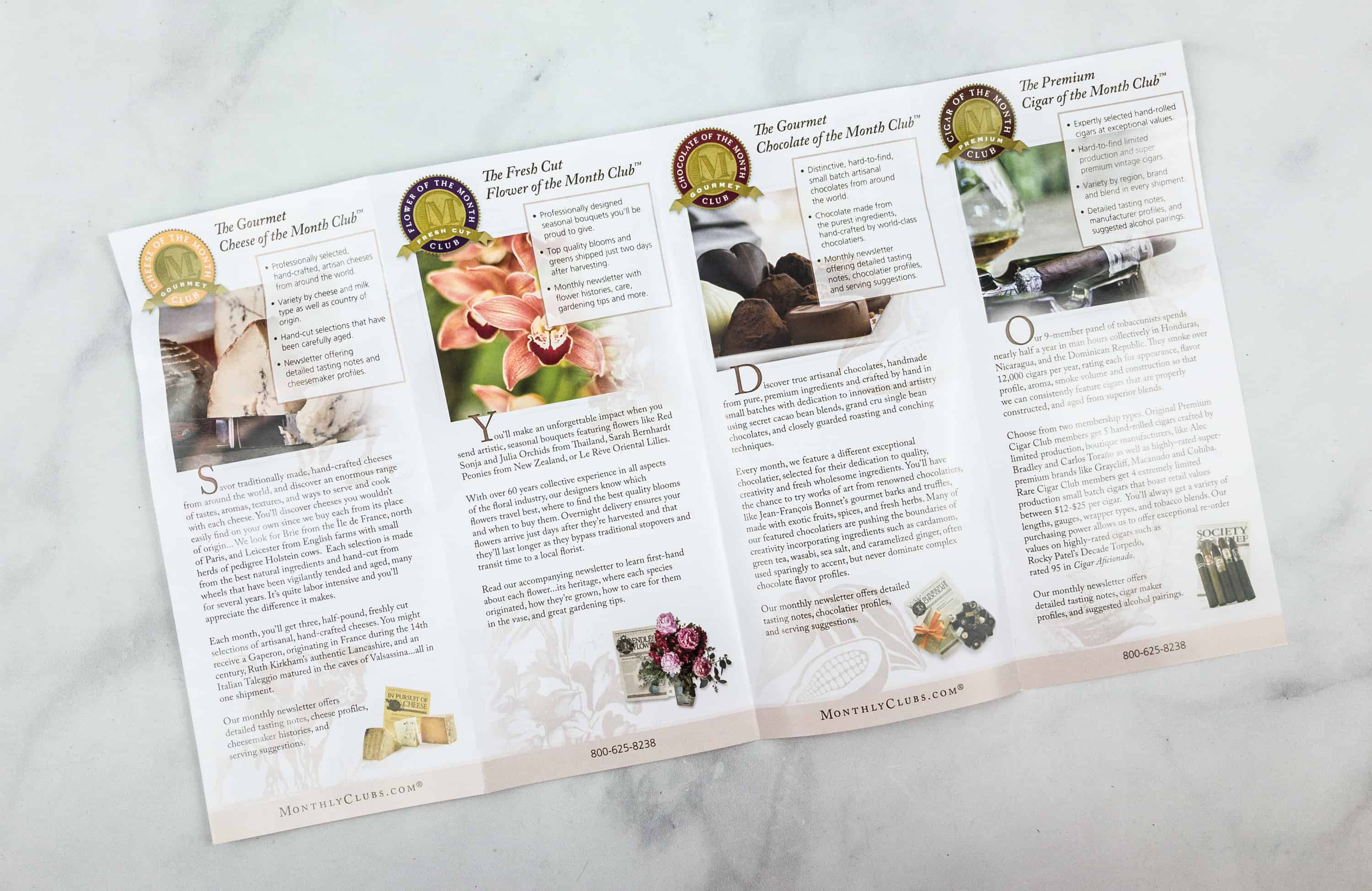 Aside from those mentioned above, they also have clubs for fresh cut flowers, gourmet chocolates, and premium cigars.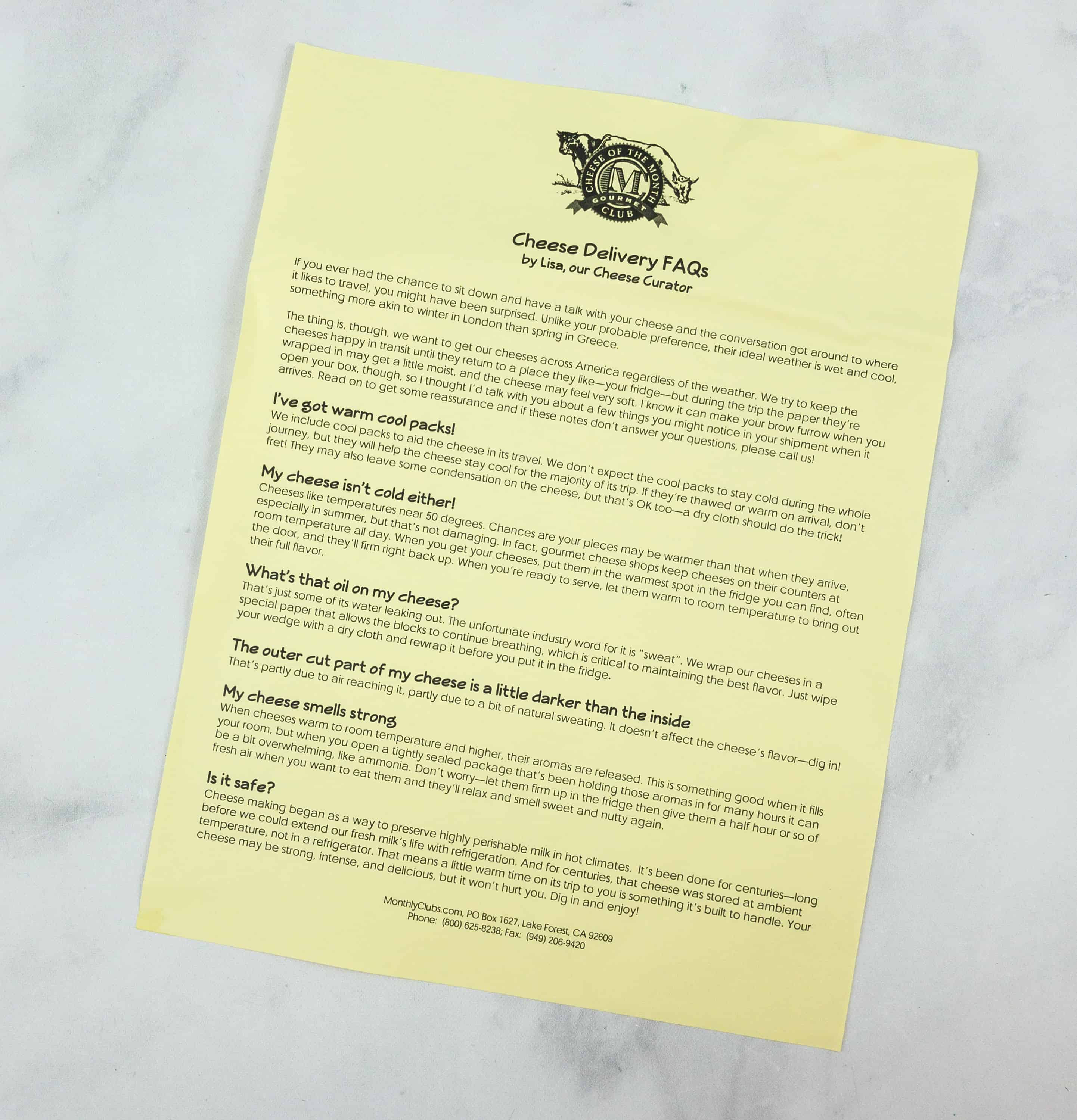 I was pleased to see that they included an FAQ sheet to address potential concerns about the appearance and temperature of the cheese. It was reassuring to get expert advice on the subject, so we we knew not to worry if our cheese didn't arrive cold, or if it was damp or pungent.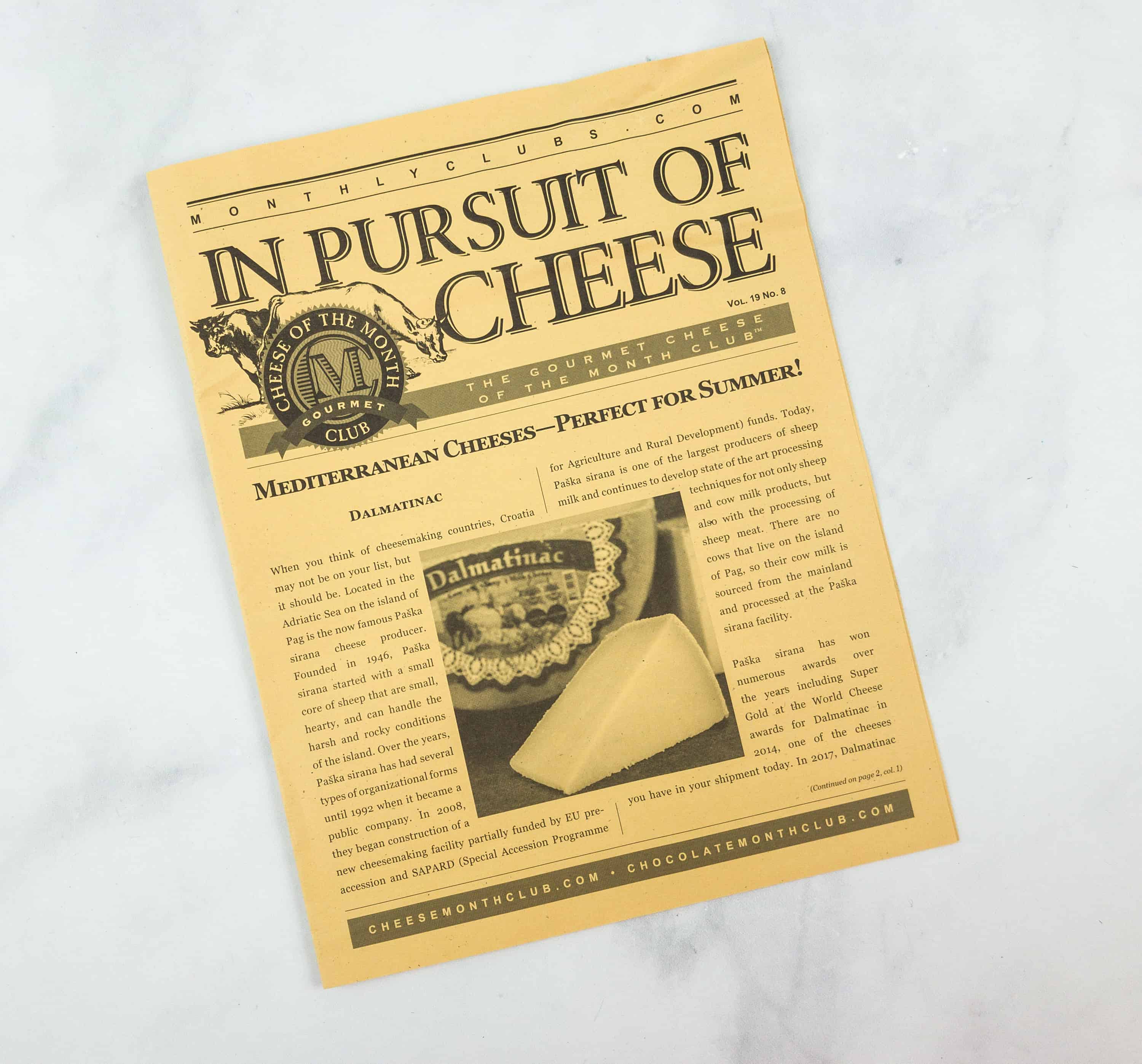 The Cheese of the Month info sheet looks like an old broadsheet!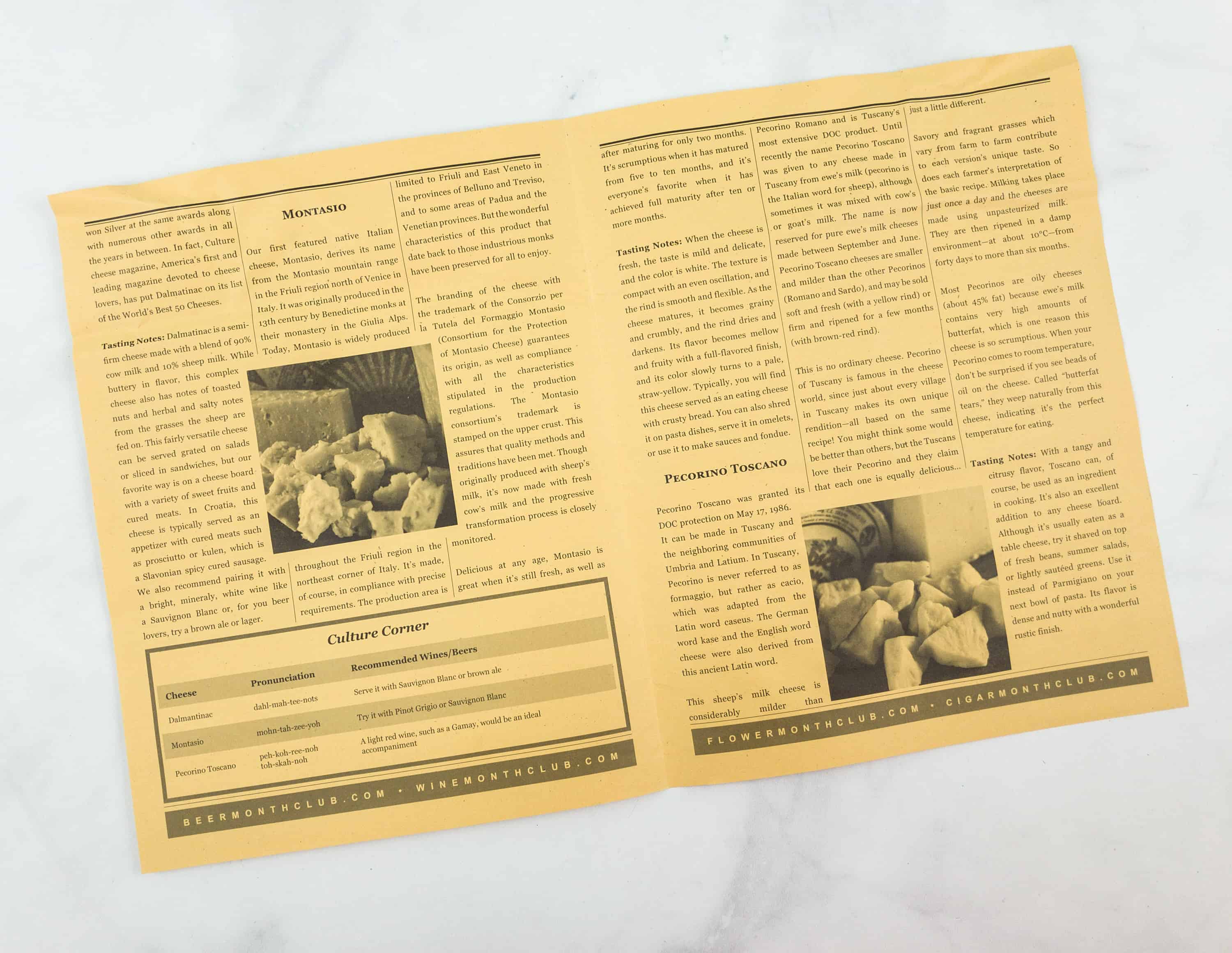 It contains some great background info and tasting notes on the three cheese selections, including suggested wine or beer pairings. They even have a pronunciation guide!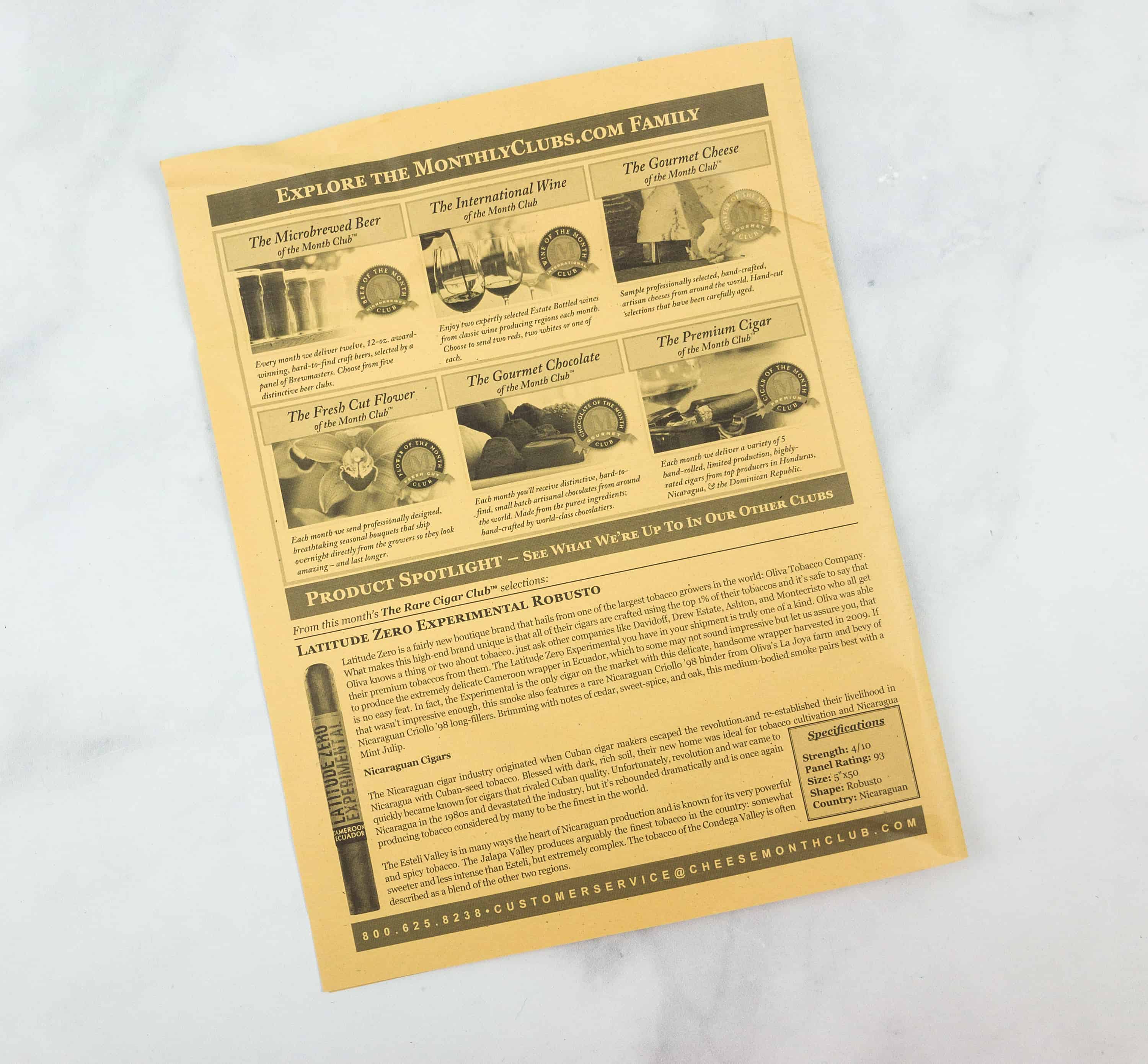 They also included product spotlights for each of the other clubs, just in case it sparks your interest.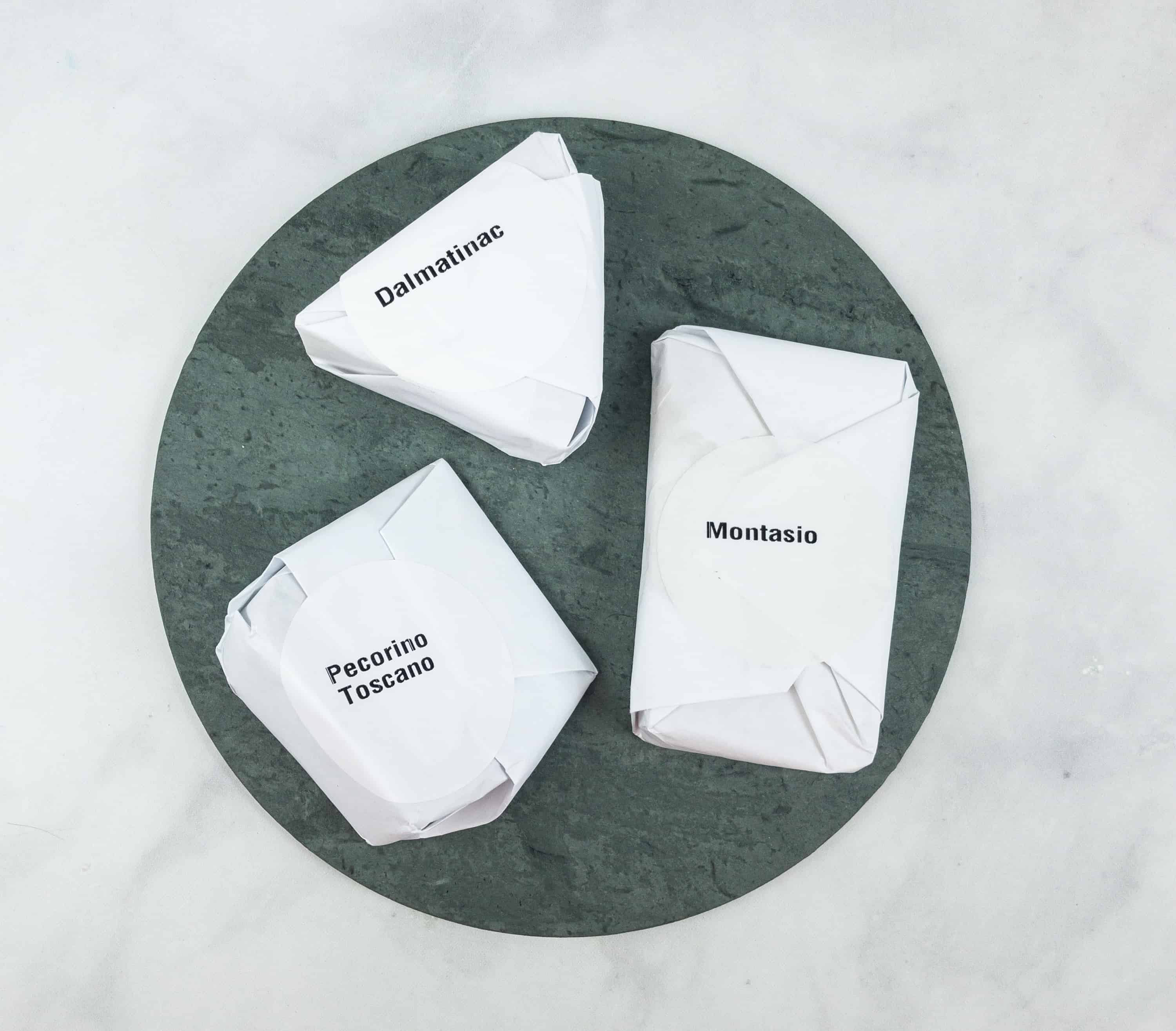 Everything in my box! We got Dalmatinac, Pecorino Toscano, and Montasio.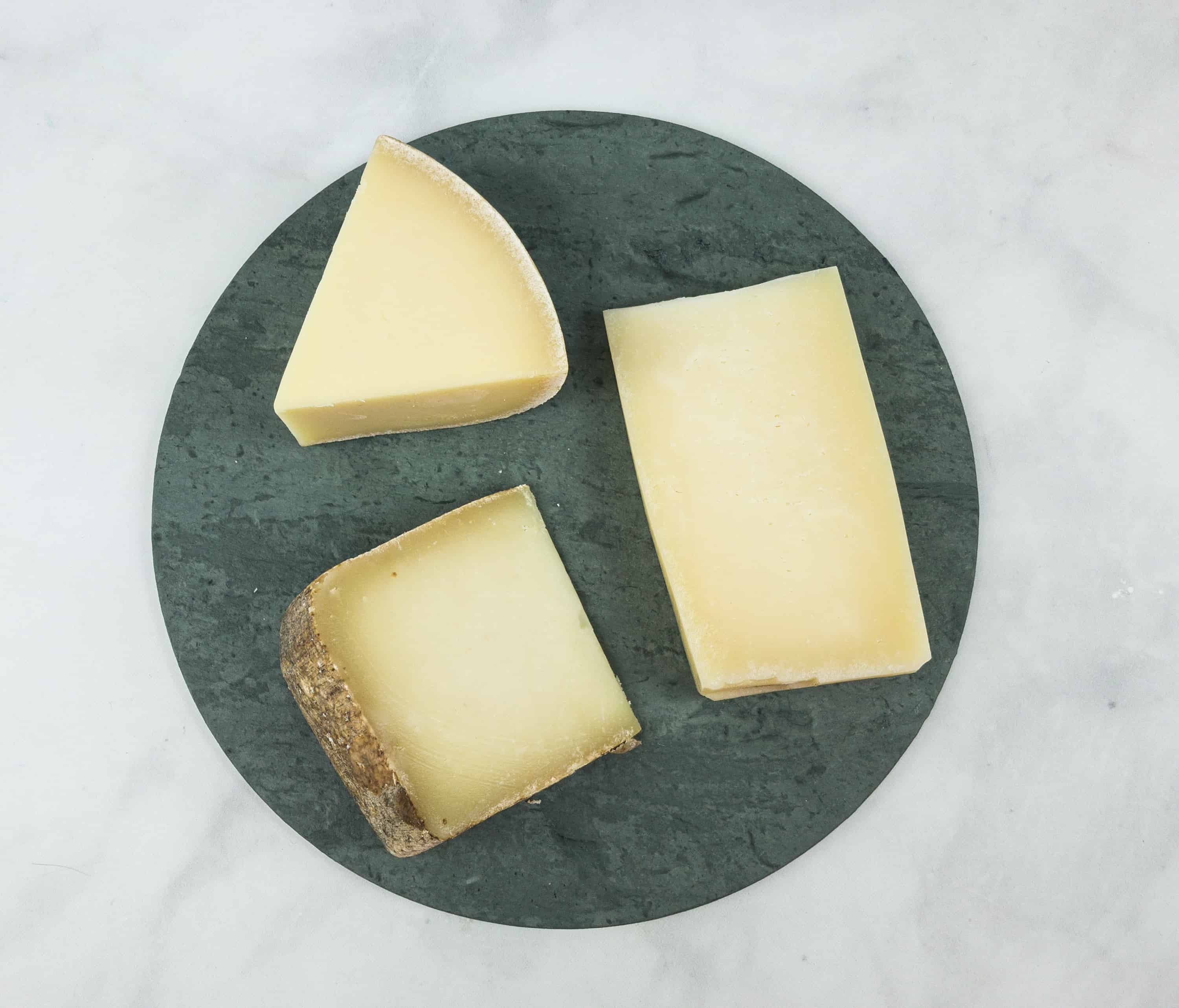 Mediterranean Cheeses are ready to plate cheeses! Our three selections are all pretty firm — we needed a blade for slicing, but they were easy to serve without further need of utensils.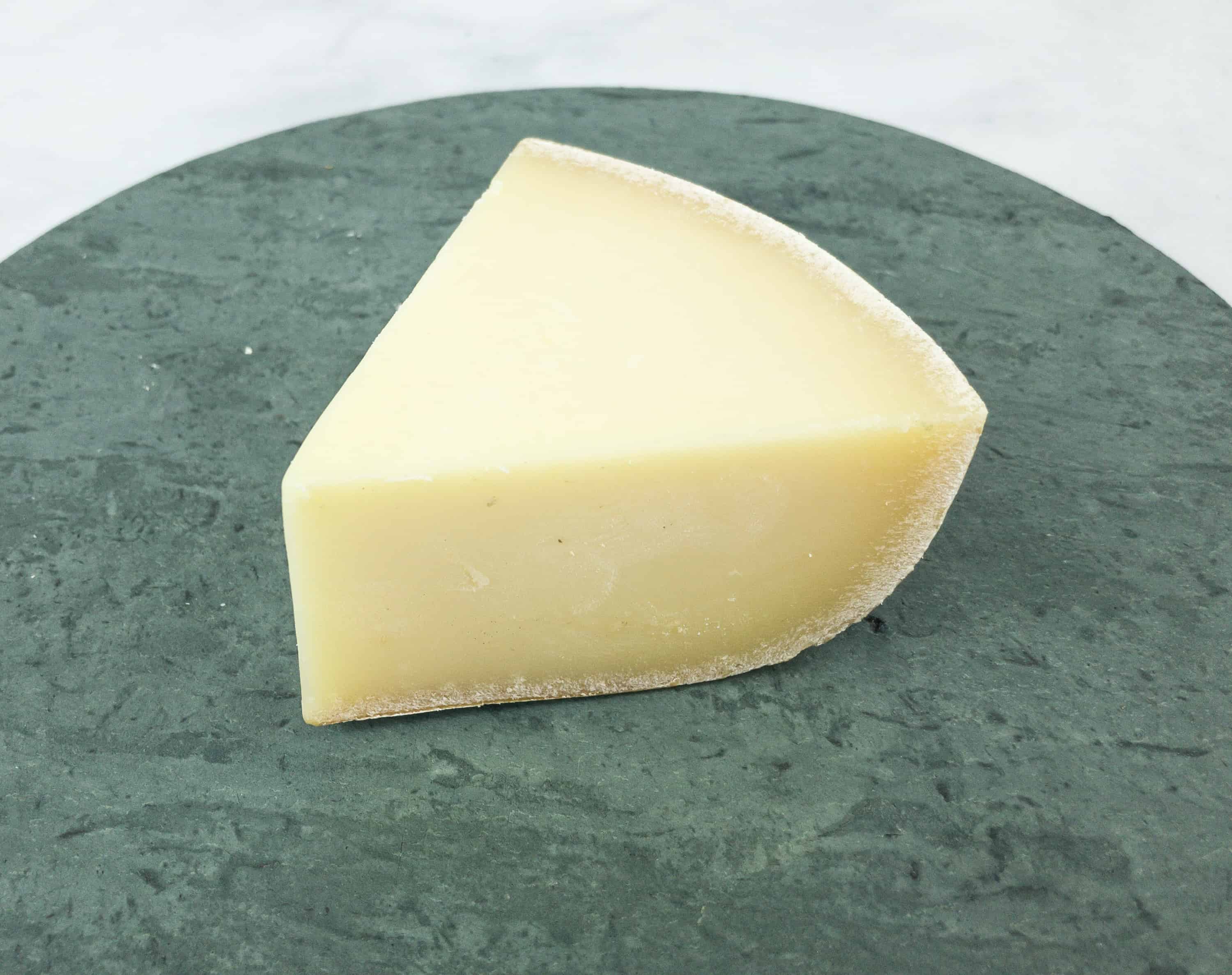 Dalmatinac. This semi-firm cheese originated in Croatia and is made of 90% cow's milk and 10% sheep's milk.
It tastes buttery with notes of toasted nuts and a hint of herbs. The sheep's milk lends a bit of salt and personality to this very approachable cheese. The rind is pretty bold looking, but it was about as mild as the cheese itself.
It's a versatile cheese that is equally good grated on top of salads or sliced and served with bread or sandwiches. It is, of course, great for a cheeseboards and goes well with sweet fruits or spreads and cured meats. Suggested drink pairings include bright white wine, brown ale, or lager.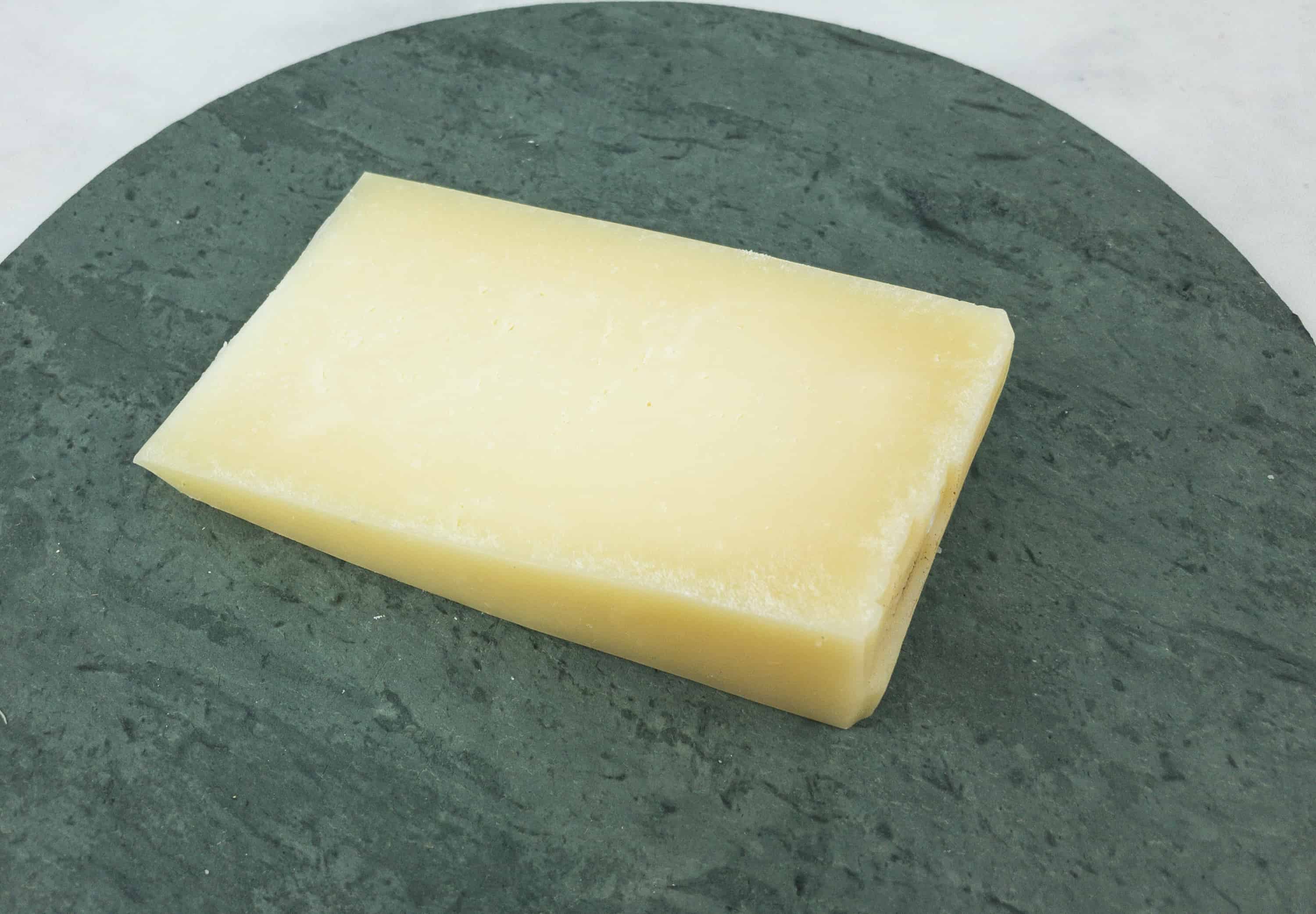 Montasio. This Italian cheese originates in the Montasio mountain range in the Friuli region north of Venice. It's originally produced with sheep's milk but now made with fresh cow's milk. It's a cheese that becomes even better with age. Though tasty fresh, it is at its best when matured 10 months or more. We couldn't wait that long!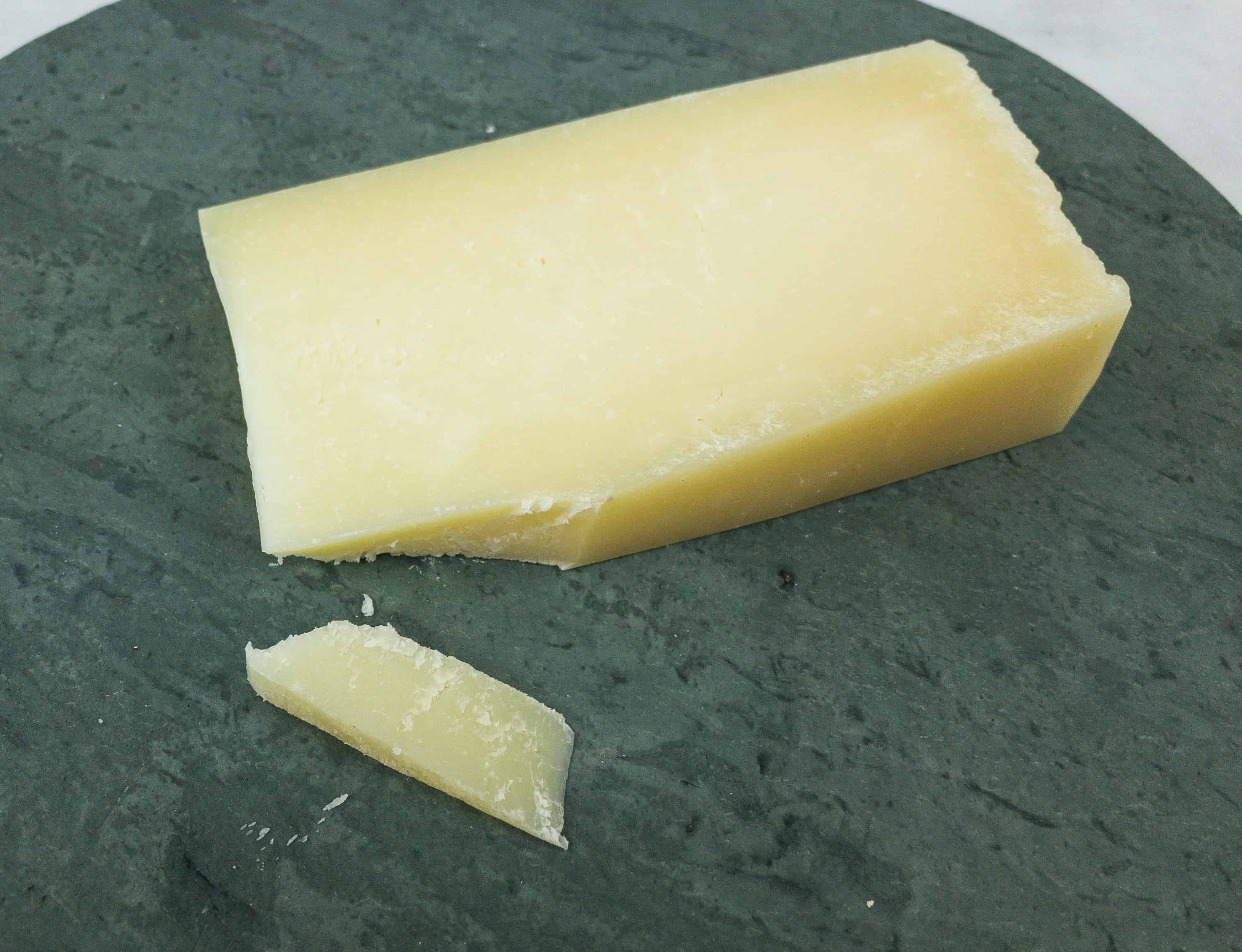 While fresh, it has a mild and delicate taste. With maturation, the texture becomes grainy and crumbly, while the flavor becomes mellow and fruity. It's recommended for eating with crusty bread, pasta, omelets, or for use in sauces and fondue. Our cheese was relatively young, as it was still firm and mild. It had a slightly waxy texture, a bit like a Parmesan, but the flavor was akin to a mild Cheddar.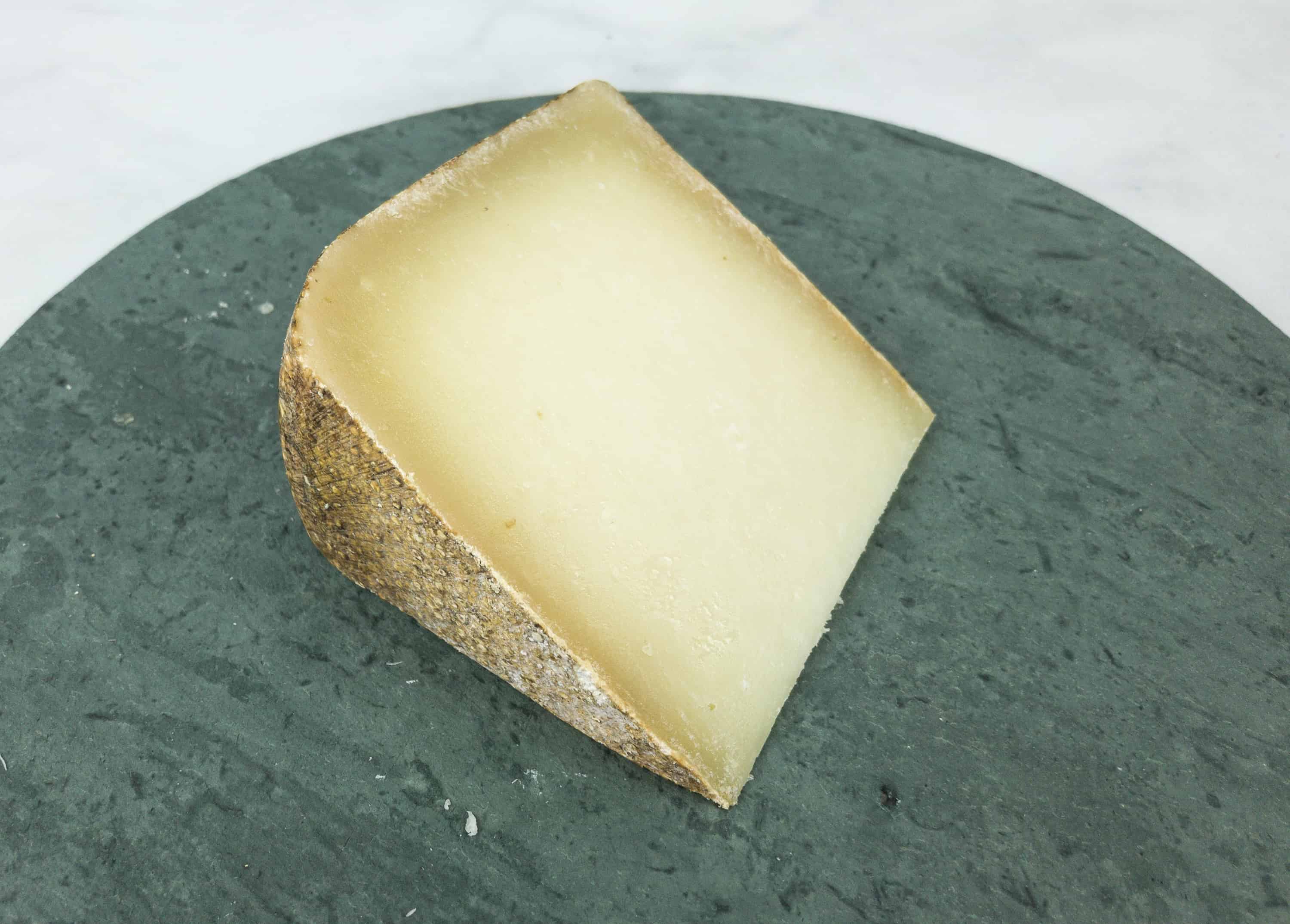 Pecorino Toscano. This famous cheese is made in Tuscany using unpasteurized ewe's milk. It is ripened in a damp environment, creating the bold rind.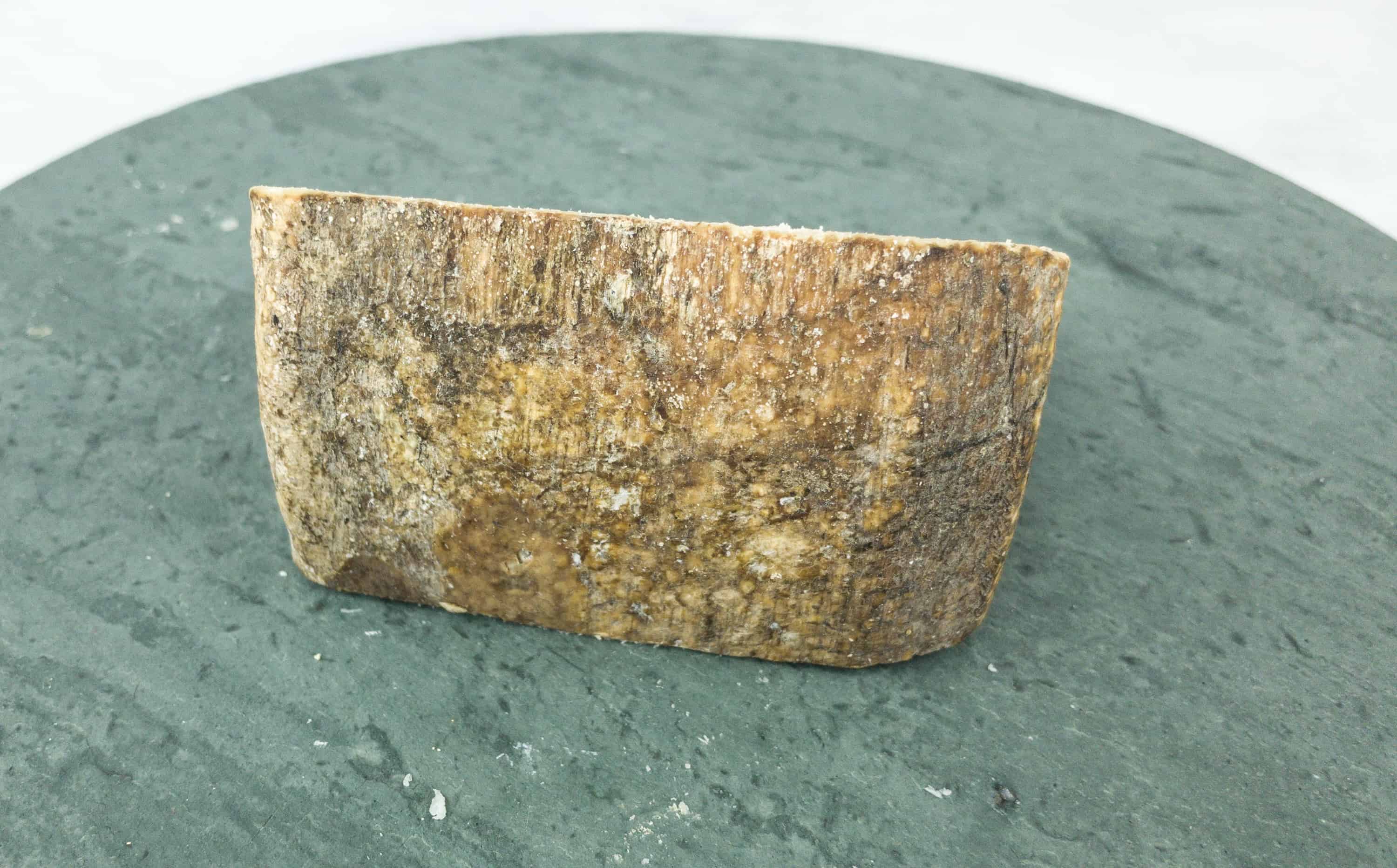 The cheese is oily when at the proper temperature, due to the high butterfat content. At room temperature, it produces butterfat tears! It tastes tangy and a bit citrusy. The rind is really impressive looking.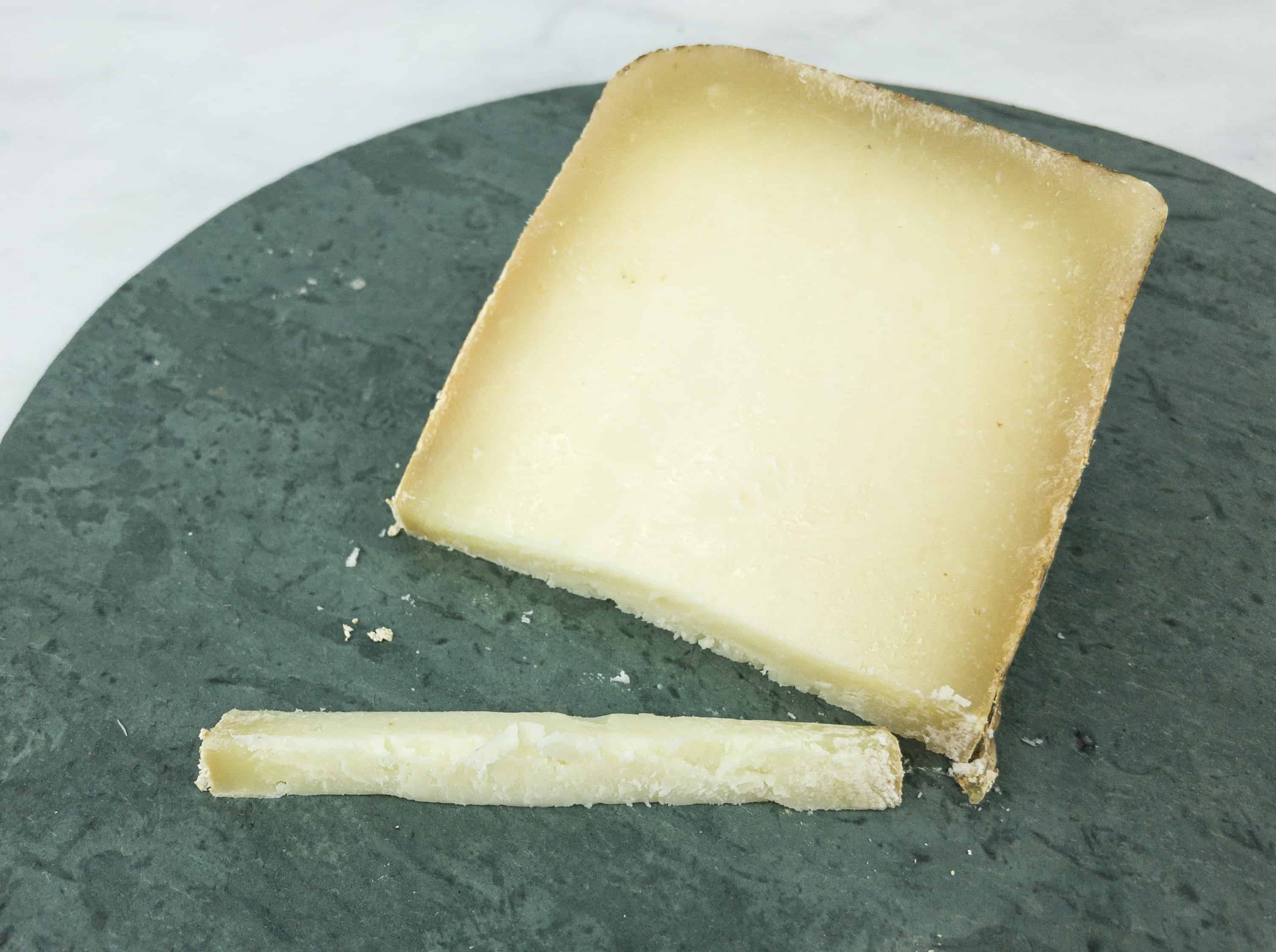 Perfect on a cheeseboard, this cheese can also be shaved atop fresh vegetables and greens. It is also good with pasta. This was the most intense cheese of the trio. It was a bit different than the familiar Pecorino Romano, which tastes to me like a more potent Parmesan. Instead, its flavor was reminiscent of a mild blue cheese, but with a very nutty flavor.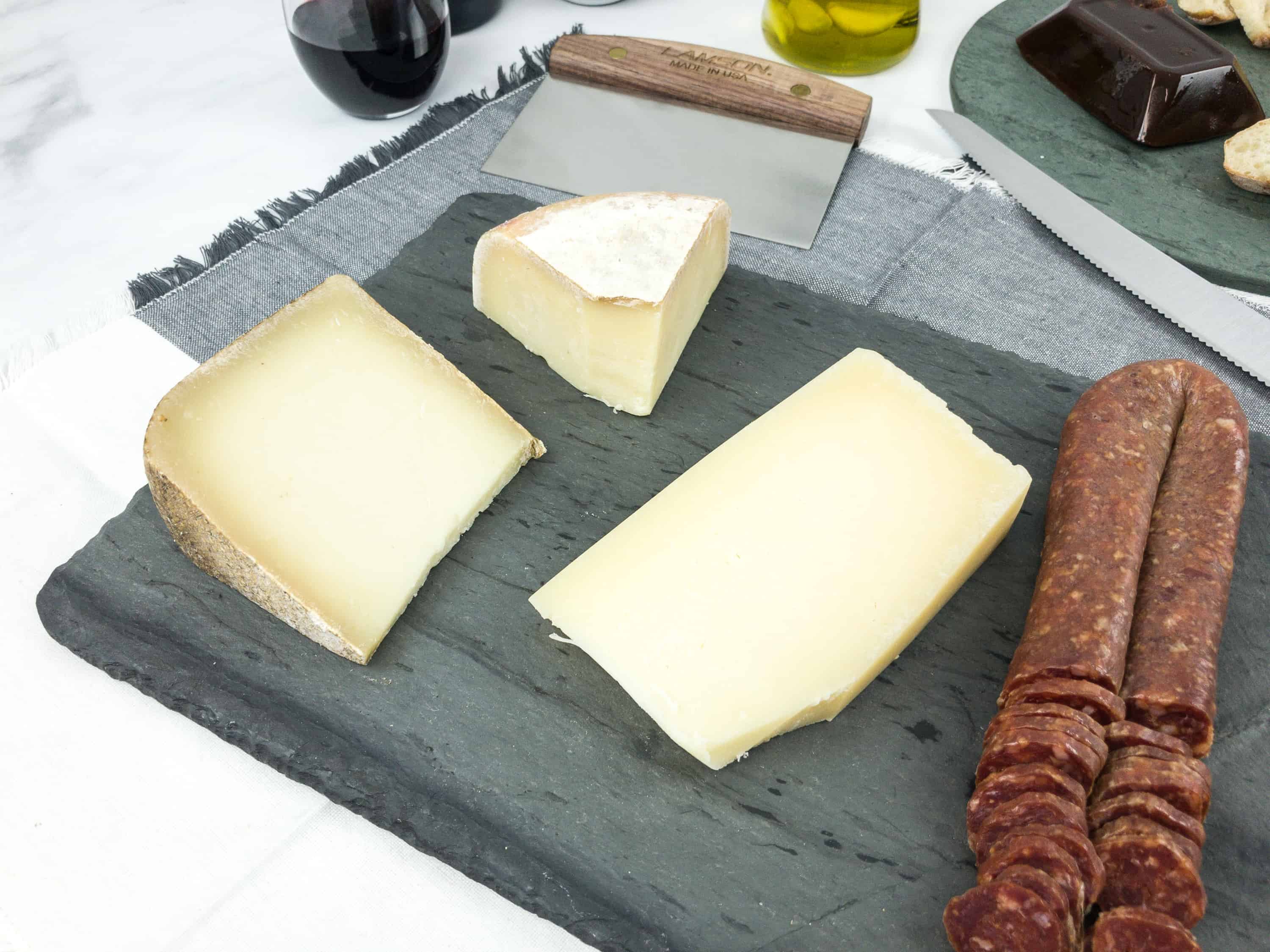 The cheeses are perfect on a cheeseboard. One should probably progress from the Montasio to the Dalmatinac and then to the Pecorino, but I jumped between the three and found them to be equally enjoyable in any order. We sliced up some ciabatta and deployed some lovely American Salami from a recent Robb Vices box. The Spanish-style Salami was a great pairing for these Mediterranean cheeses.
A great cheese is a beautiful thing. Three great cheeses is even better. Whether with wine, grated or melted atop a dish, or paired with bread, these versatile selections are delicious, unique, and fun to enjoy. This club should make any cheese connoisseur happy. It delivers gourmet cheeses, often hard to find, and takes us on a great adventure around the globe, three cheeses at a time!
What do you think of this month's Gourmet Cheese of the Month Club?
Visit Gourmet Cheese of the Month Club to subscribe or find out more!