Geek Fuel EXP is the new quarterly version of Geek Fuel. This box is filled with geek accessories and apparel with exclusive games, toys, gear, collectibles, and all things epic with at least $100 in value. This box always includes a Steam game code and costs $57 + $8 shipping per quarter. See more info on this move here.
This box is still available!
DEAL: You'll save $5 on your first box with this link – no coupon code needed!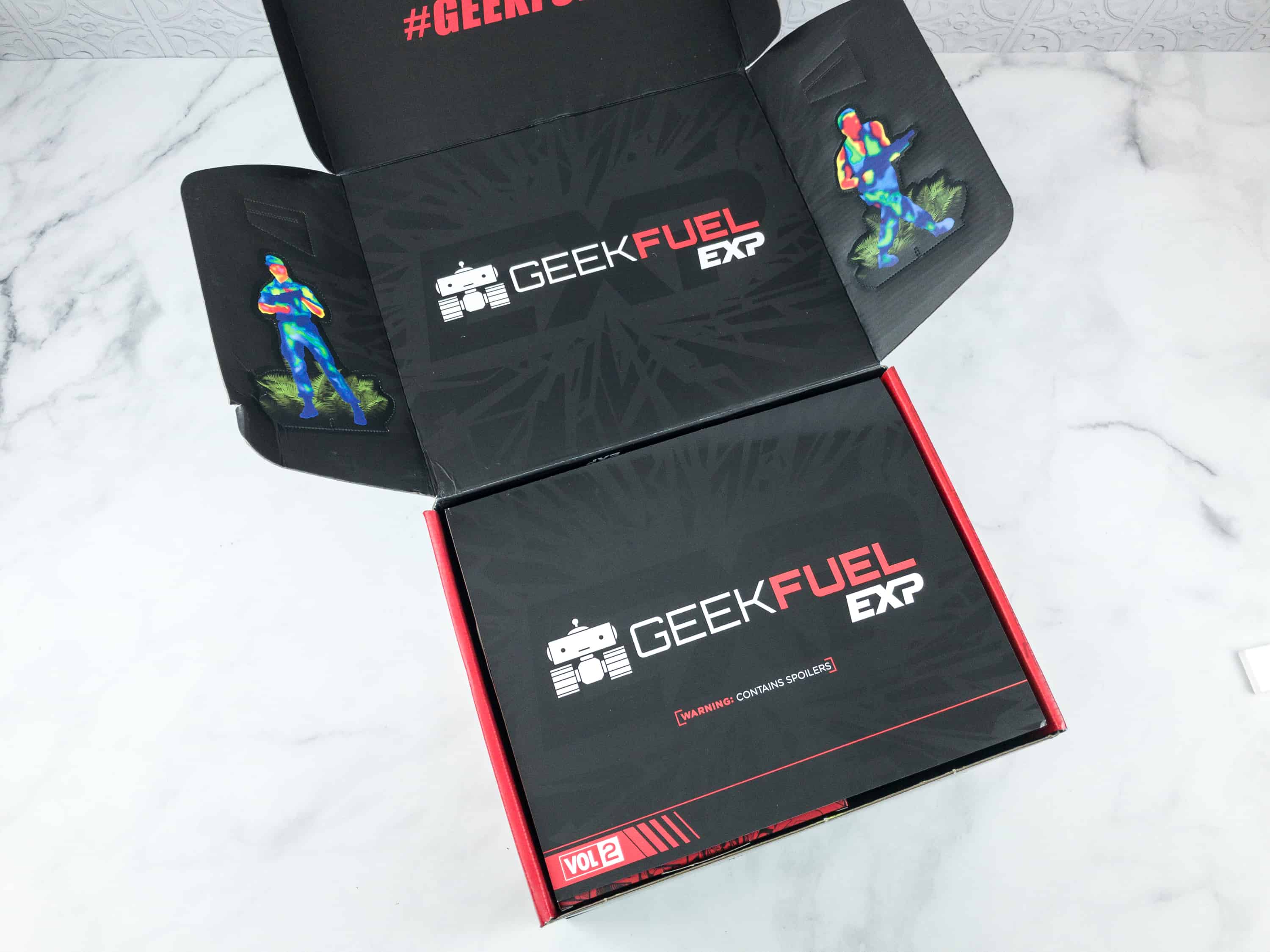 This box made me all hyped up!
The box is full to the brim!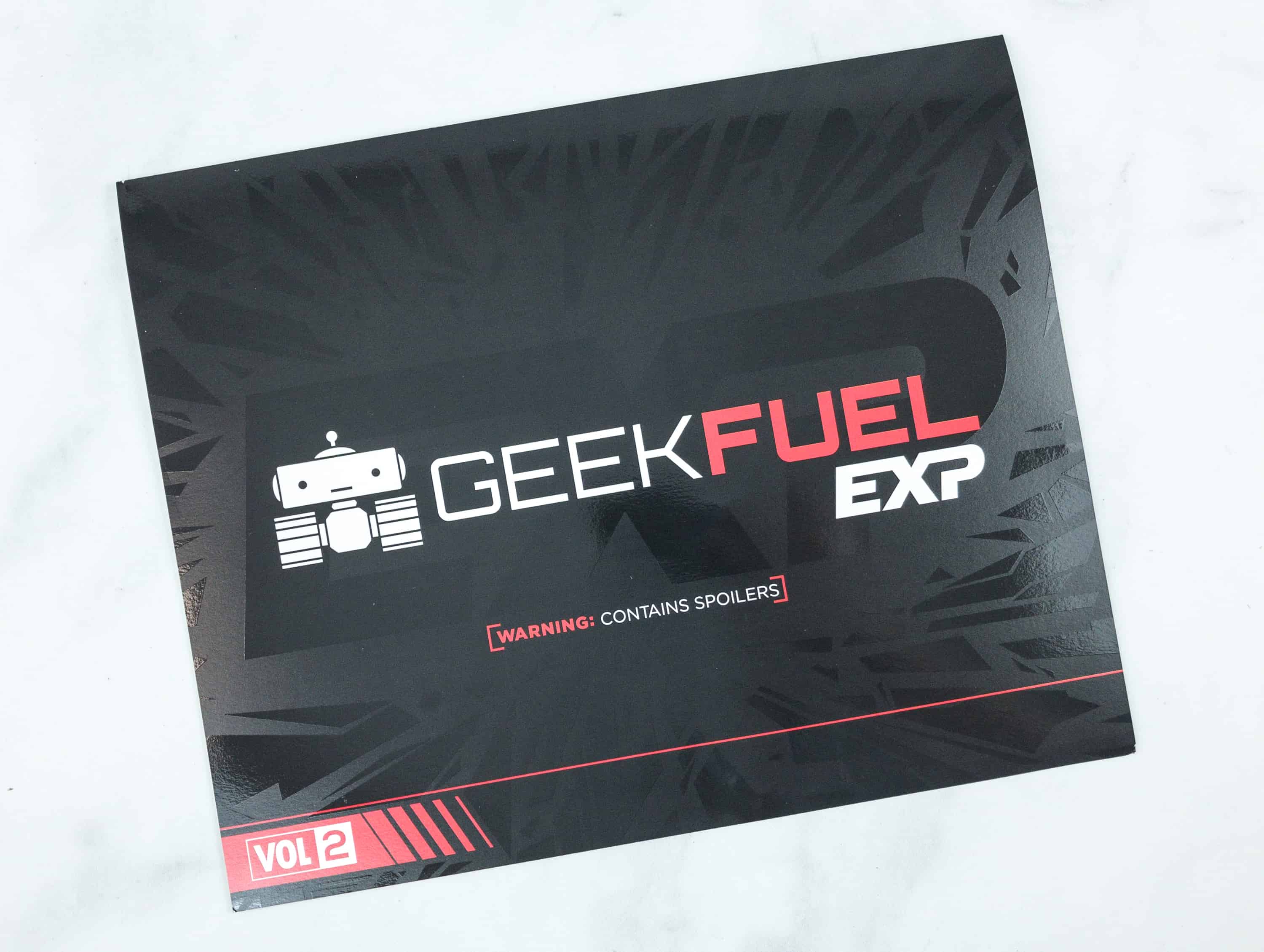 Every box includes an info card.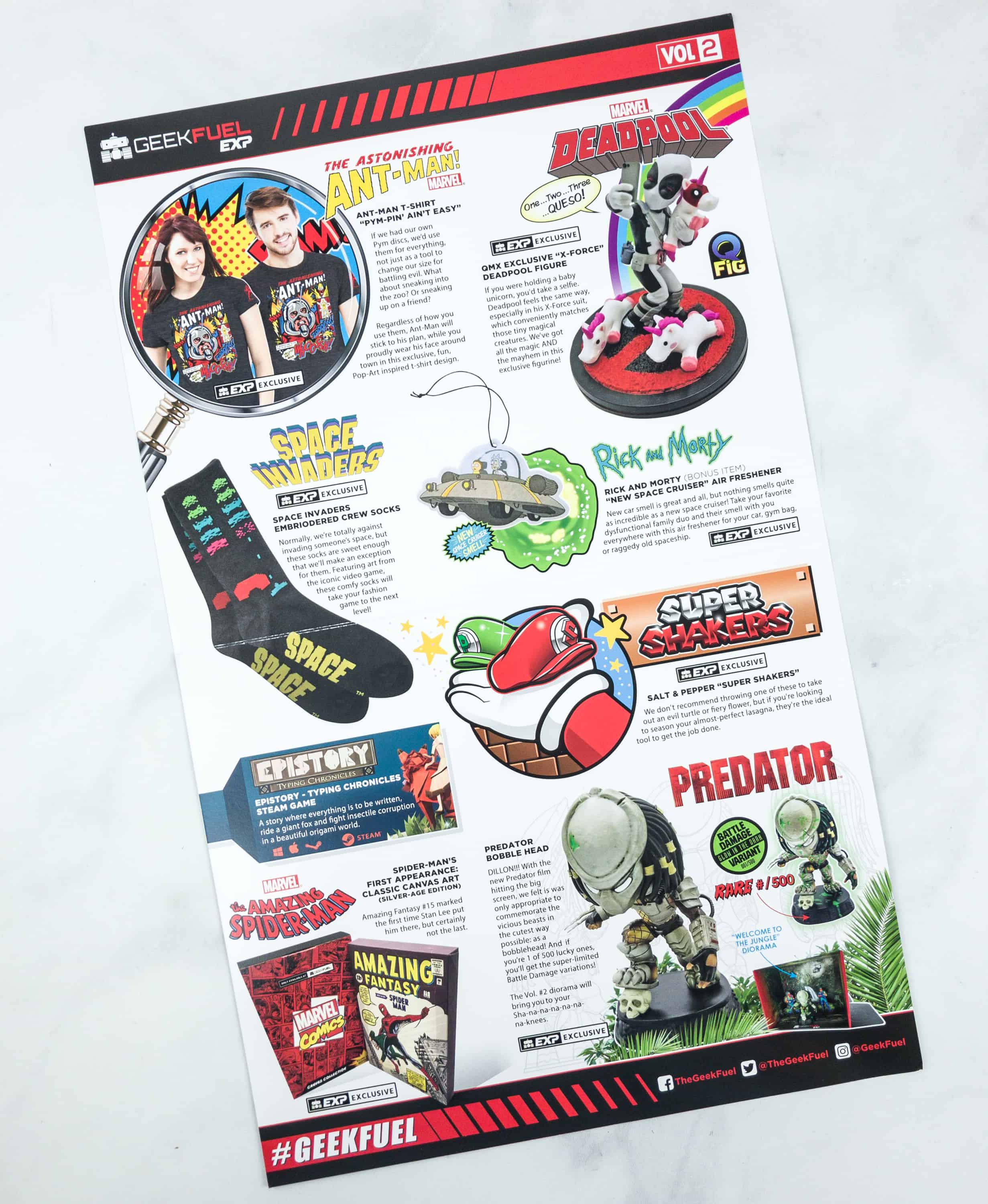 It has a rundown of all the items in the box.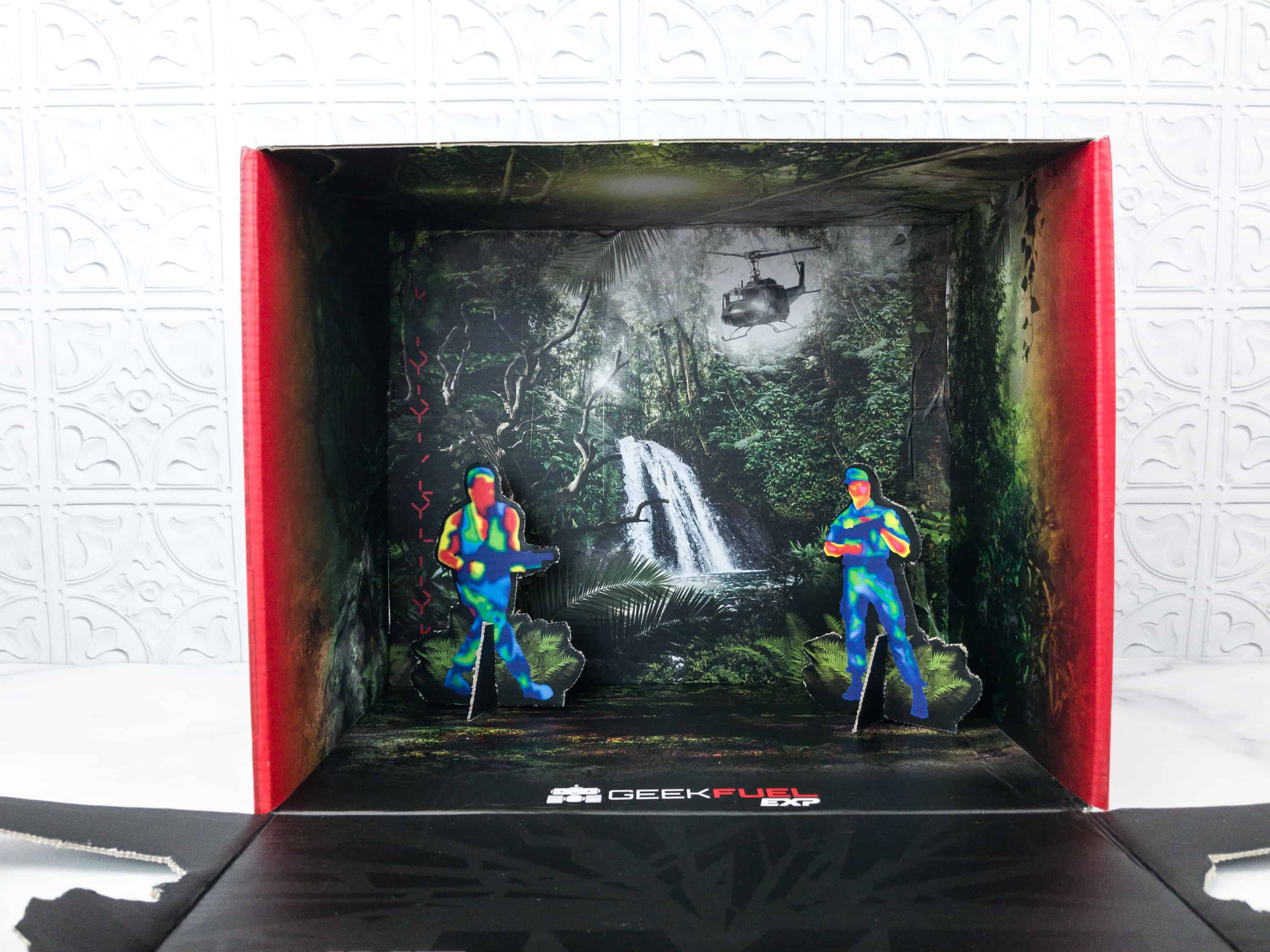 You can turn this box into a jungle diorama!
Armed guys are also included to complete the setup!

Everything in my box!
Rick and Morty Air Freshener. As a BONUS item, we got this air freshener featuring Rick and Morty.
This freshener is made from ingredients selected to produce exquisite, aromatic blends. Well, that's what's written on the back of the packaging and I'm taking their word for it.

Rick and Morty look surprised on this air freshener's design. It can be placed inside a bag, a room, or in the car.

I am definitely hanging this on my car as it will work as a cool car decoration too.

Even when you turn it on its back, the details are impressive!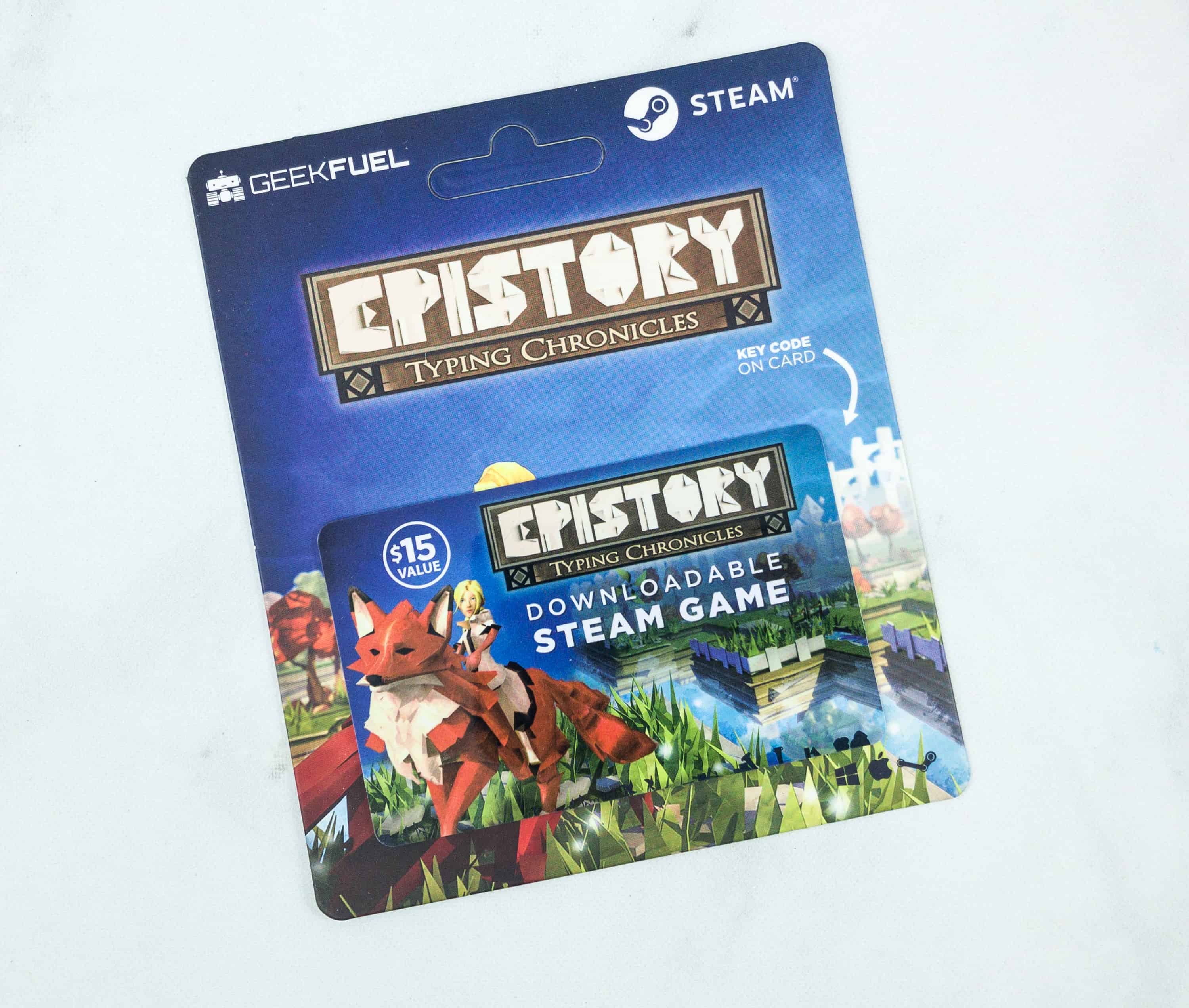 Epistory Steam Game. Unlike the past box which did not include the Steam game card, this box already has it, and it's Epistory!
Epistory immerses you in an atmospheric action/adventure game where you play a girl riding a giant fox who fights an insectile corruption from an origami world. As you progress and explore this world, the story literally unfolds and the mysteries of the magic power of the words are revealed.
This action Role Playing Game (RPG) is an atmospheric adventure typing game, and it is about a writer lacking inspiration who asks the help of her muse to help write a book.
BTW, I should probably note that I didn't get the game code from the first box via email, and I had to email quite a few times about it, but finally got my very own copy of TypoMan. What's up with the typing theme?!

Space Invaders Crew Socks. I love this classic game, and the design of this pair of socks is on point! It's very nostalgic! Or retro, depending on your perspective!
The pair of comfy socks is made of 98% polyester and 2% spandex.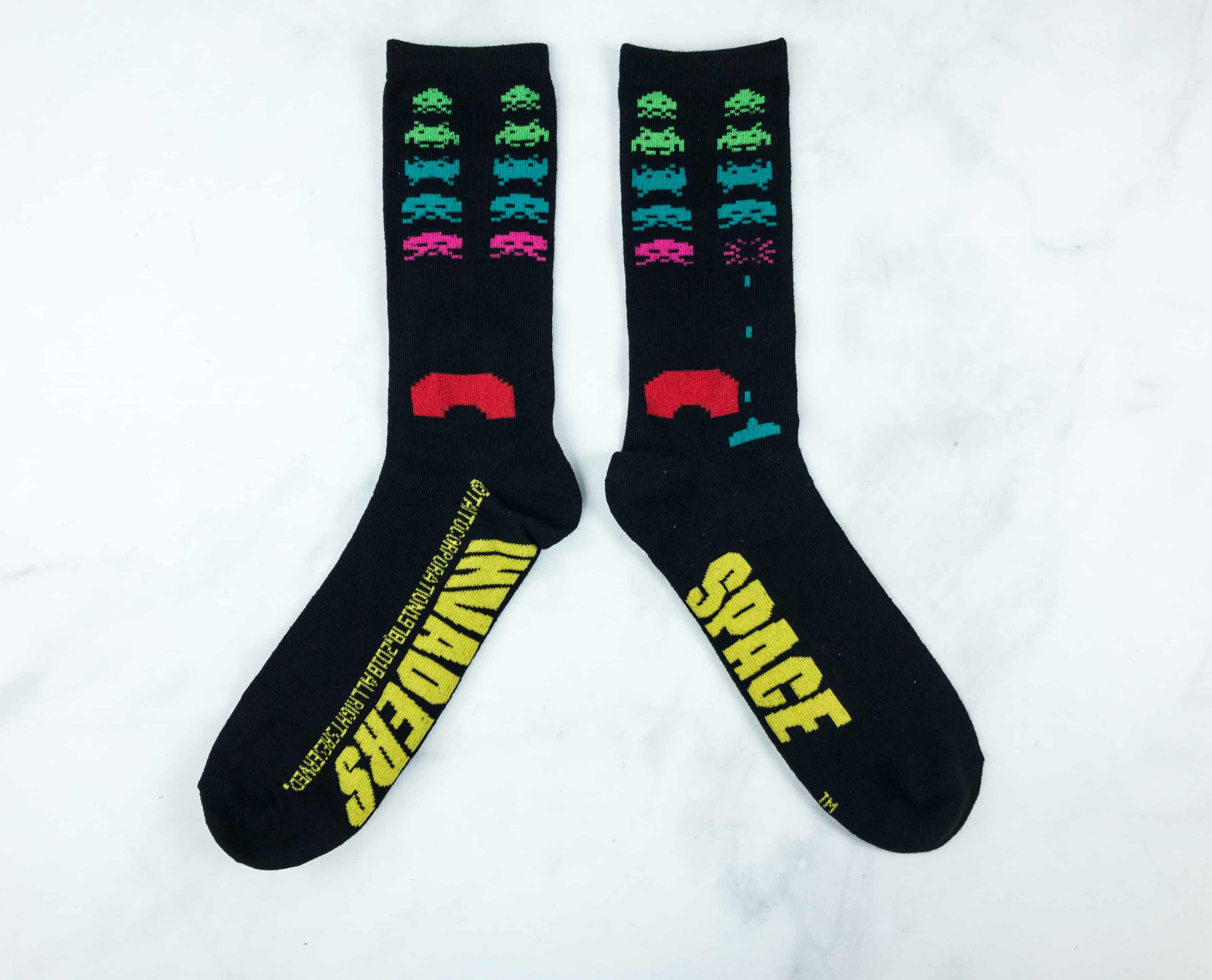 The embroidered design definitely reminds me of the game, shooting the multi-colored descending aliens with my laser cannon.
You probably wanted to hear the game after seeing the socks, so here you go.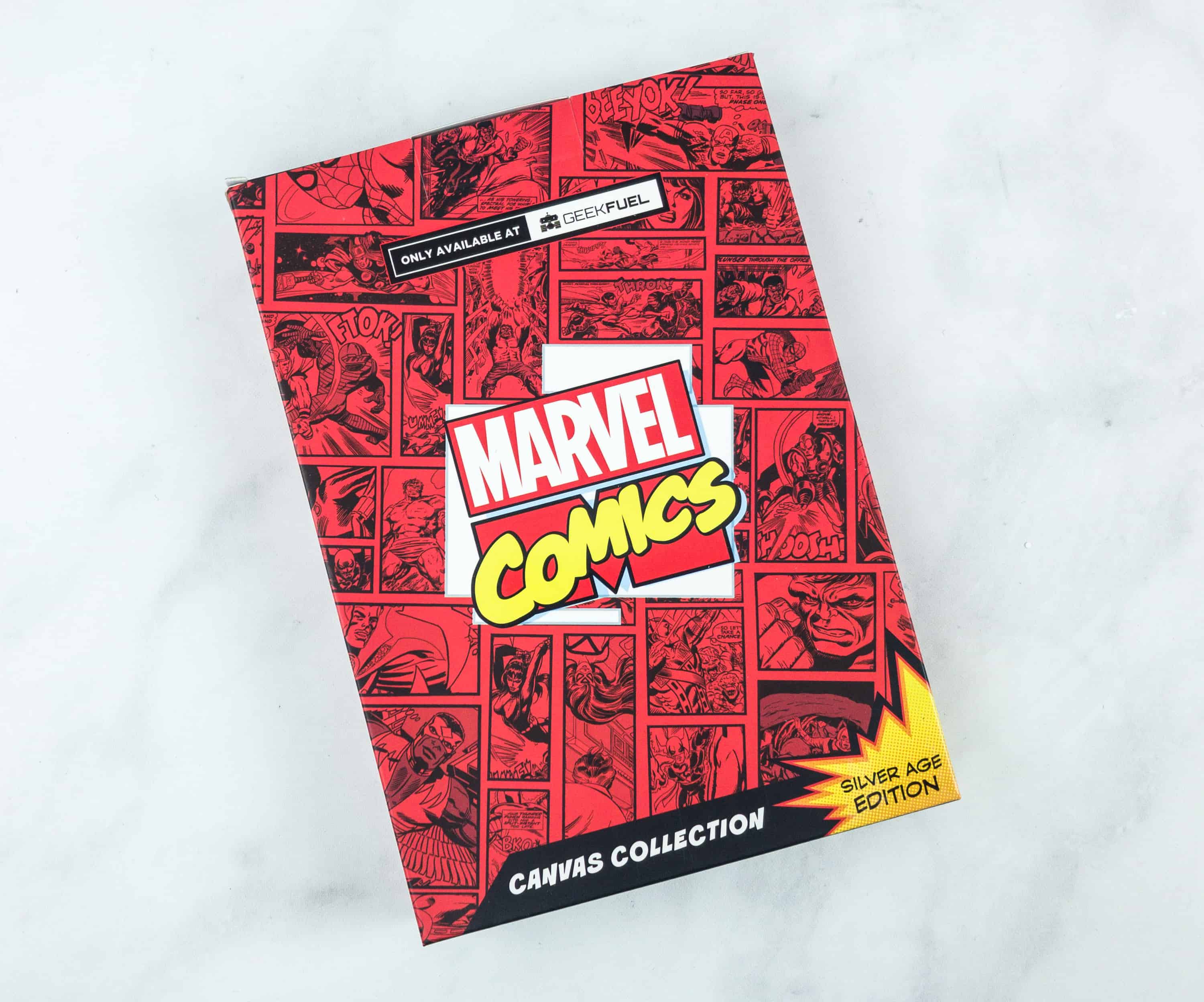 Spider-Man First Appearance Canvas Art. I think canvas art prints will become staple items in this box. This month, we got the first appearance of Spidey in this Silver Age edition.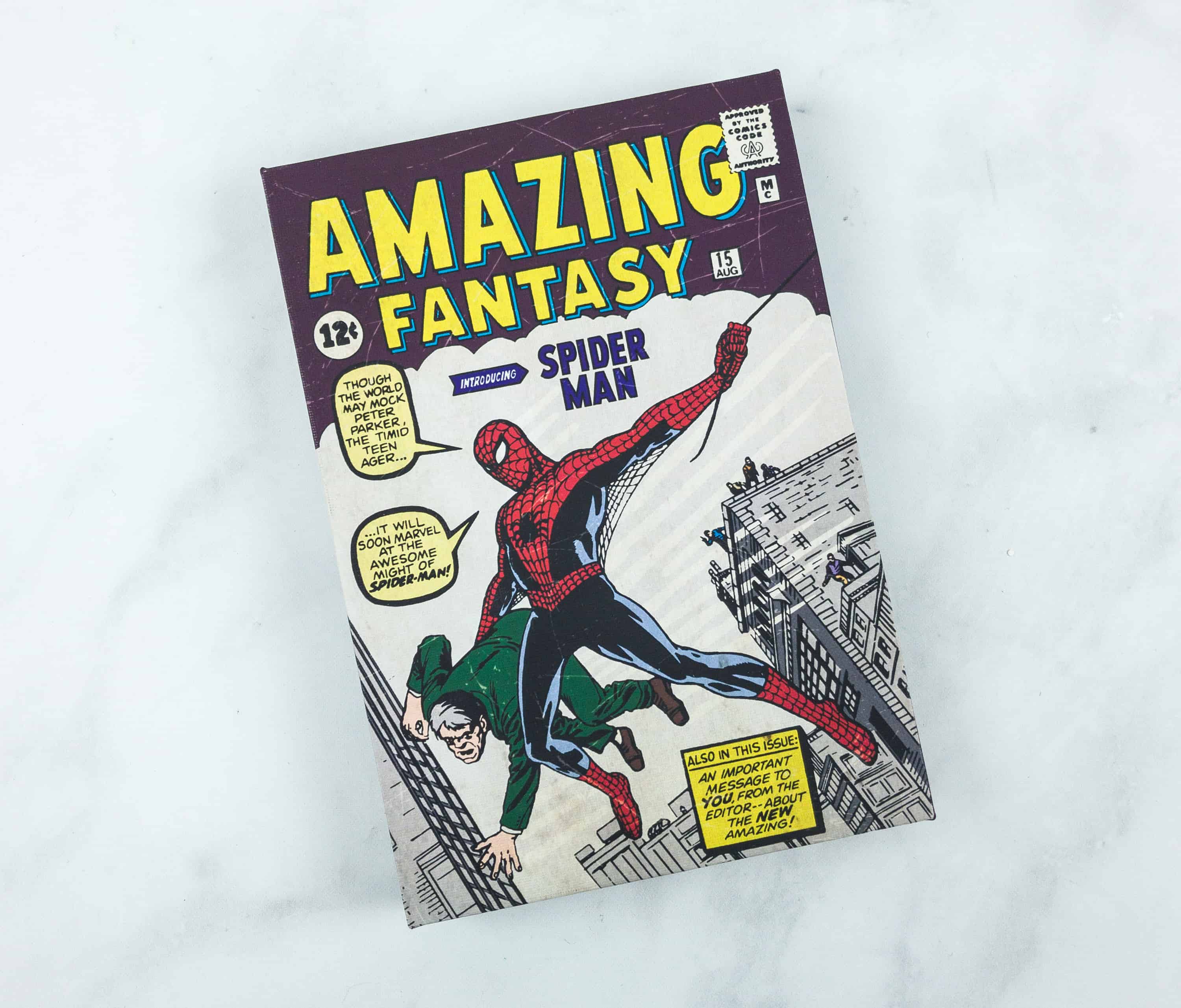 It features the cover of Amazing Fantasy #15, and it's one of the most iconic covers in the entire superhero comic scene. It was published on August 10, 1962.
The art is supported by a wooden frame, and it's securely stapled at the back.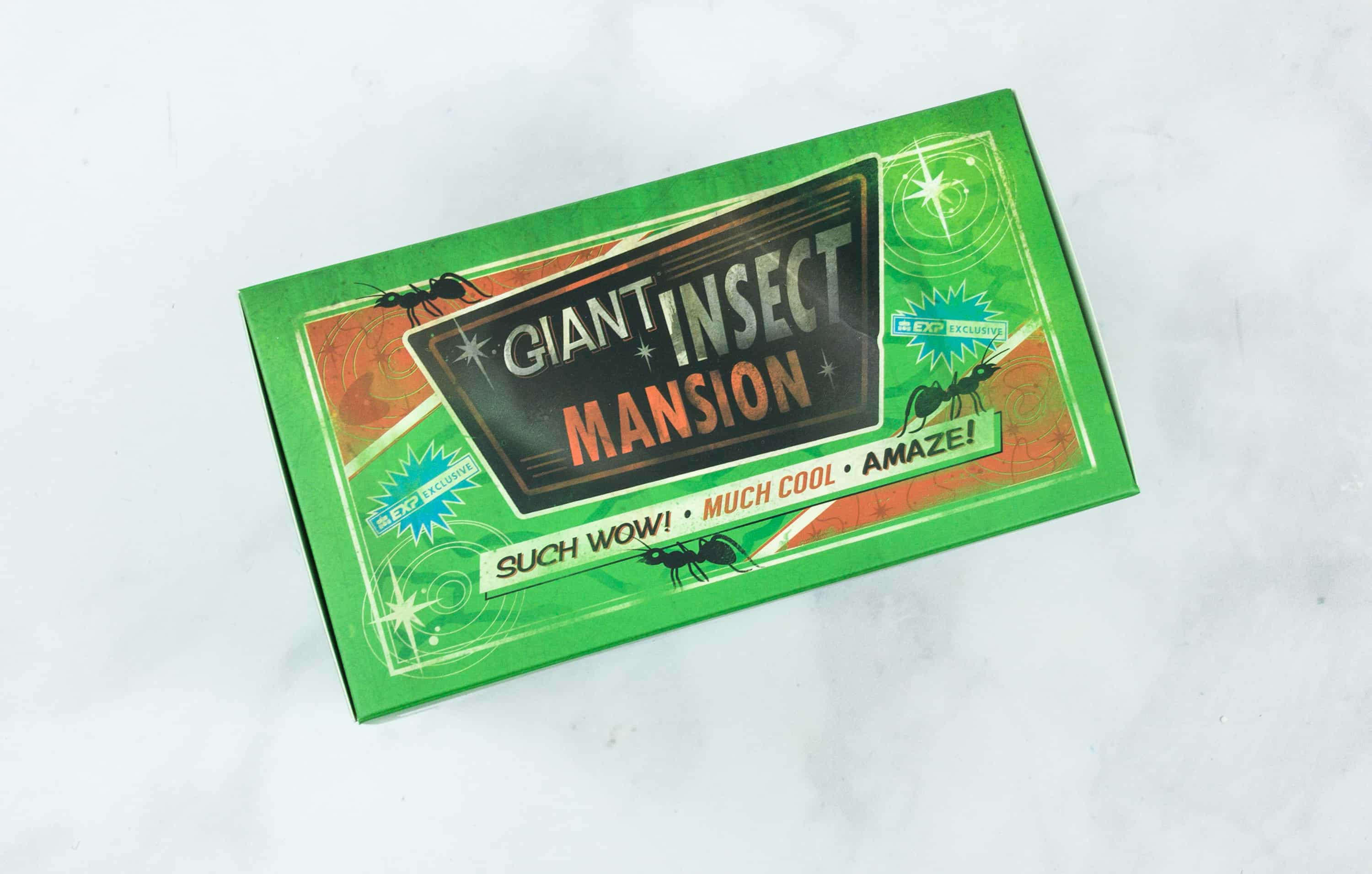 Giant Insect Mansion. WOW! We got a mansion for bugs!
This seems weird but this would really mean that I can keep ants and other insects that I would want to keep in check.
I think these holes at the back that can be easily poked will serve as the air pathway for the insects inside to be able to breathe and survive.
Oh wait, it's not a ant house, but it does have one inside!
Ant-Man Comic Shirt. I won't be needing Pym particles to be able to look cool like Ant-man! This awesome shirt will do!

I love the comic reference of the shirt that includes a lot of SFXs too!
And on one of the sleeves, the actual size of Ant-man is printed so you can compare how small yet terrible he is!

Qmx Exclusive X-Force Deadpool Figure. Yay for the UNICORNS on this figure… And double YAY that they're with DEADPOOL! 
 It's an exclusive variant of the Qmx #Unicornselfie fig.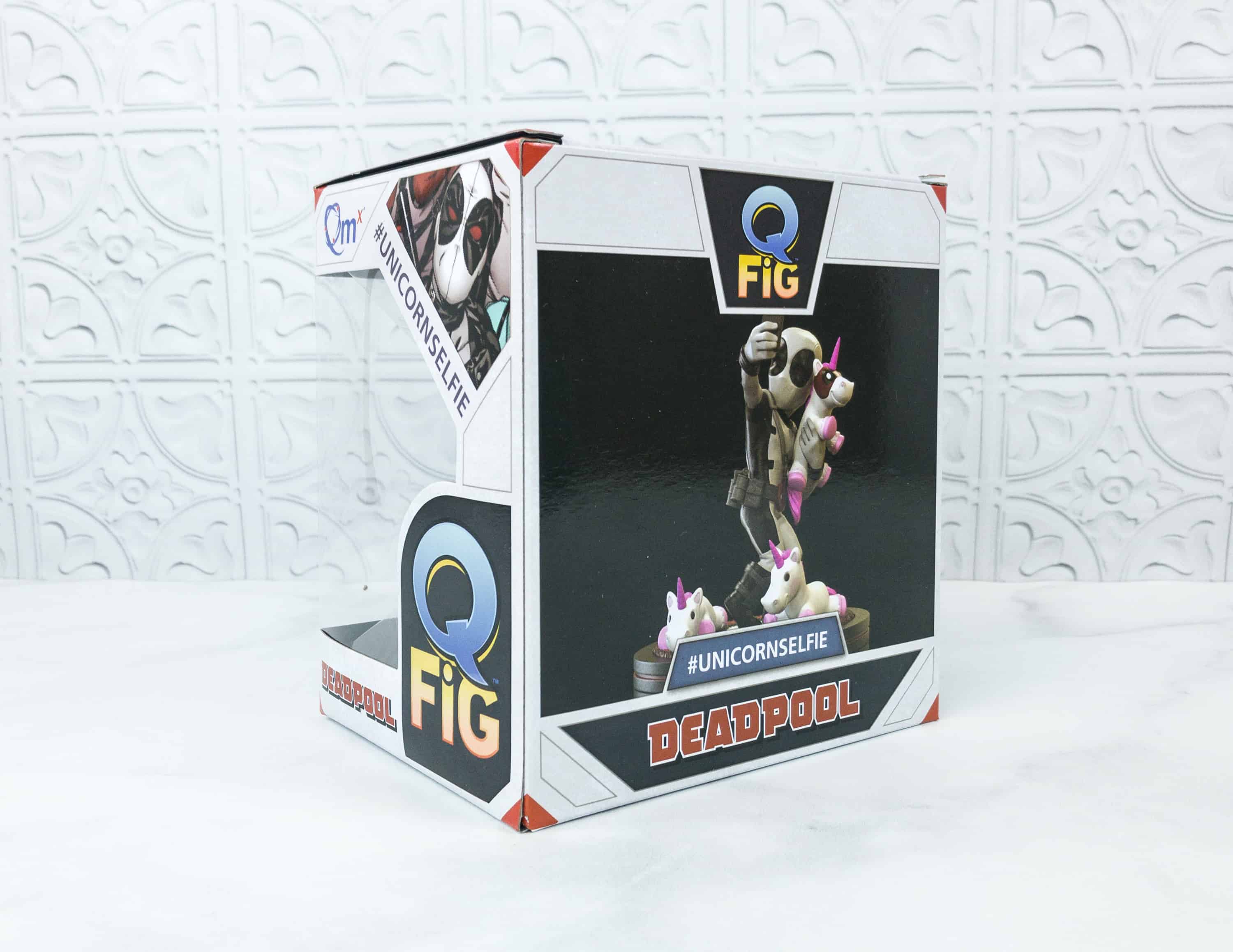 The figure came in a displayable window box.
I love it! It shows him hugging one of the unicorns while taking a selfie, while the other two are lying on the base.
I can say that this is definitely one of the best Deadpool figures I have received, EVER!
No wonder, Deadpool is one of the best superheroes for me! He's really extraordinary!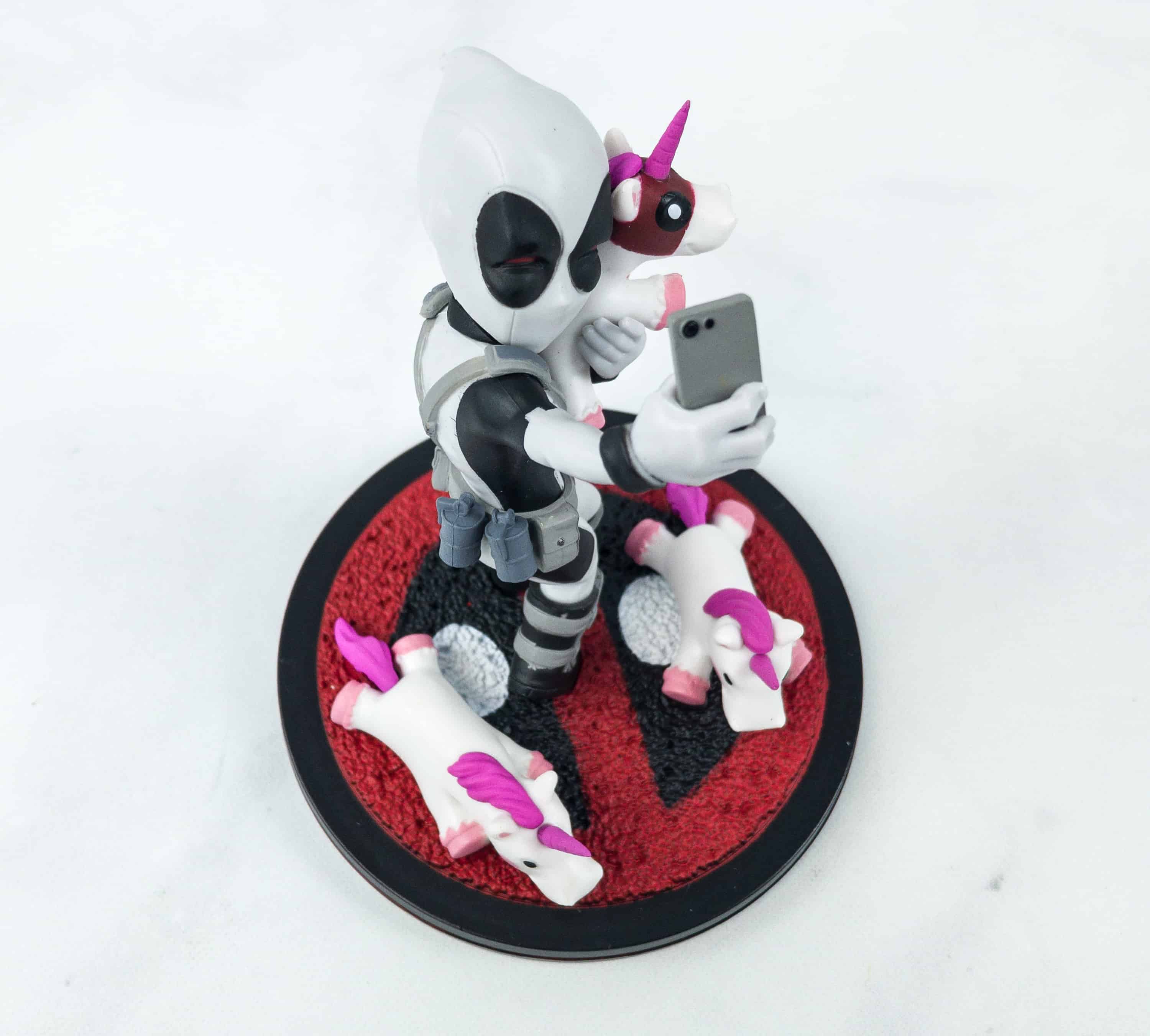 Not in his usual black and red suit, this figure is in black and silver.

Predator Bobble Head. Another figure we got from this box is Predator who looks ready to attack!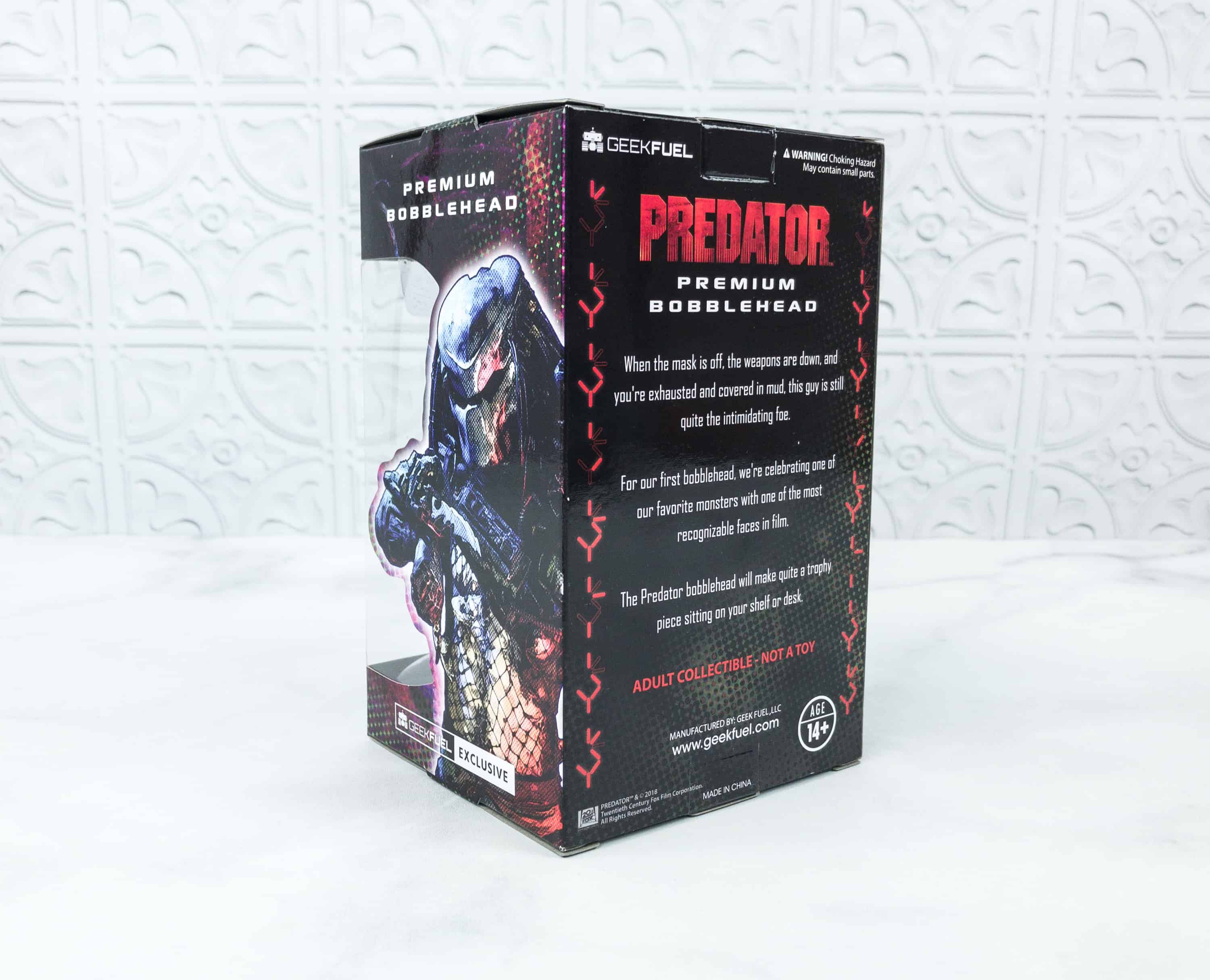 It's Geek Fuel XP's first bobblehead!
The details on this figure really captured the intimidating and quite scary nature of the Predator!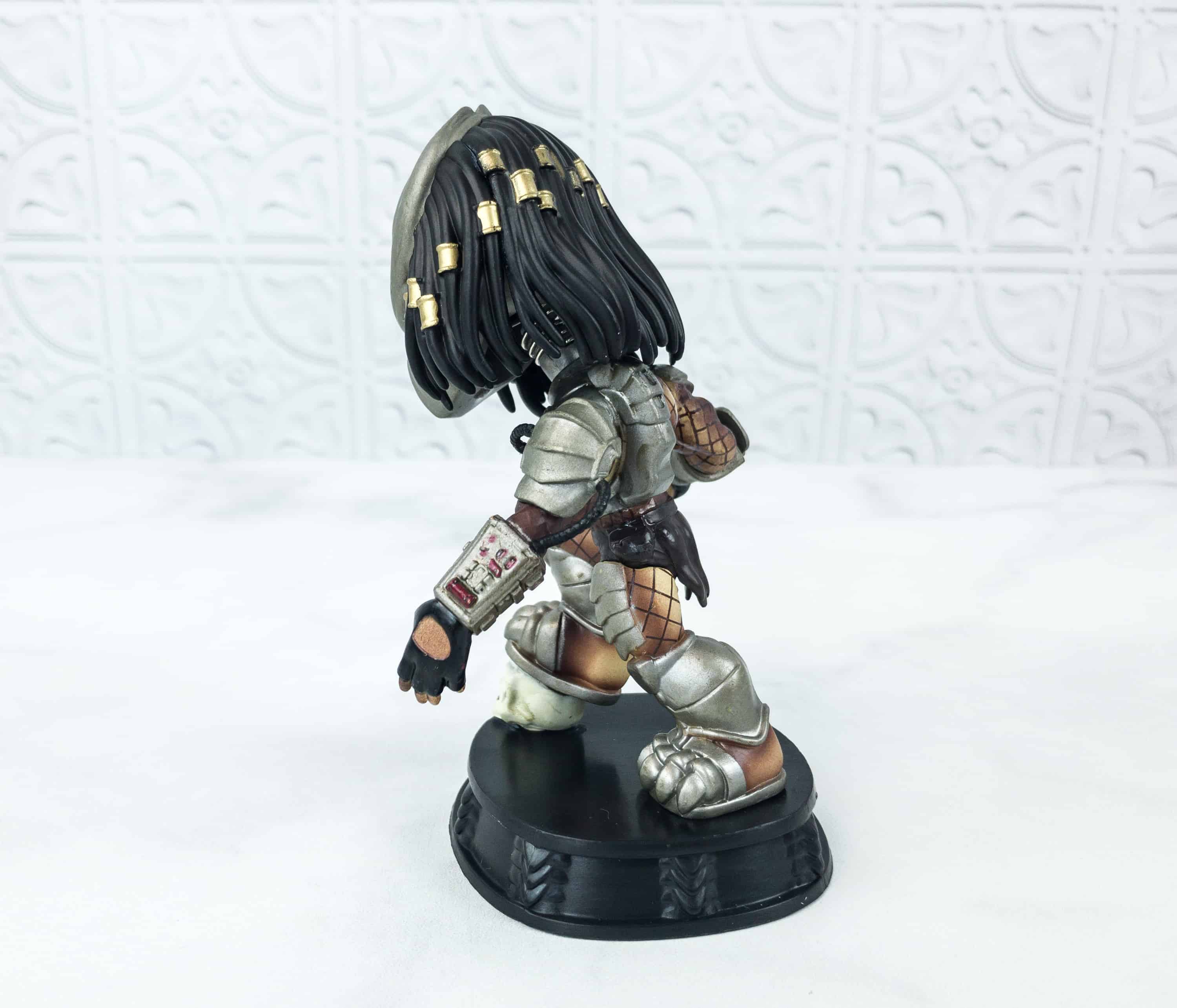 The paint job is exceptional too!
I will definitely have to make a shelf full of monster figures along with this one!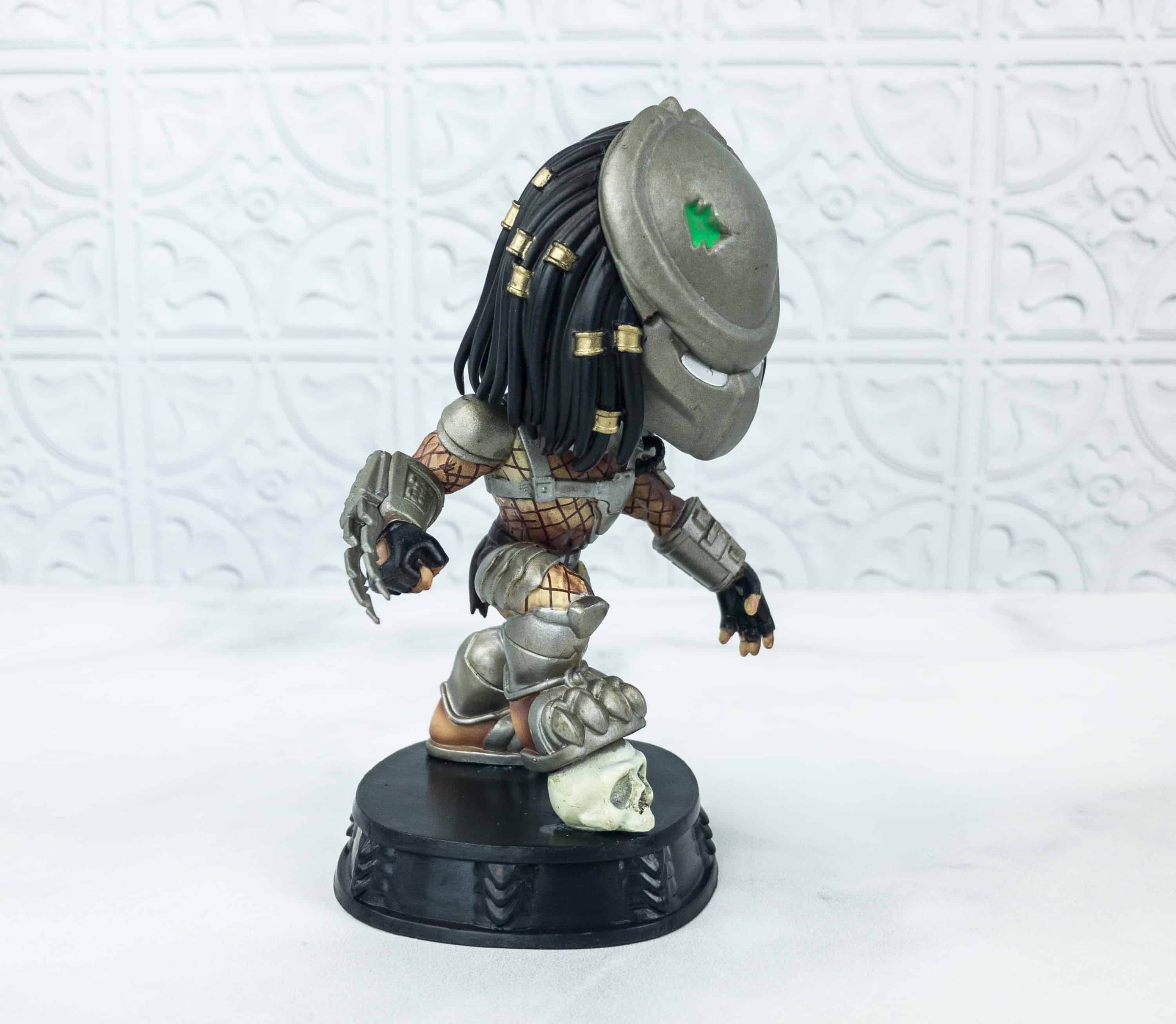 The Predator has one of the most recognizable faces when it comes to scary creatures!
Stepping on a skull added a darker vibe to the figure.
And he goes well with the diorama! Just be careful not to fall for his trap.
Mario Salt and Pepper Shakers. I didn't expect to get a cool pair of household items from this box!
These condiment shakers are inspired by the Super Italian plumbers' caps!
Instead of the letters 'M' for Mario and 'L' for Luigi, the letters 'P' and 'S' are what's printed on the caps. Obviously, they stand for Salt and Pepper!
Each of the shakers has plugs at the bottom, where you can place the seasonings.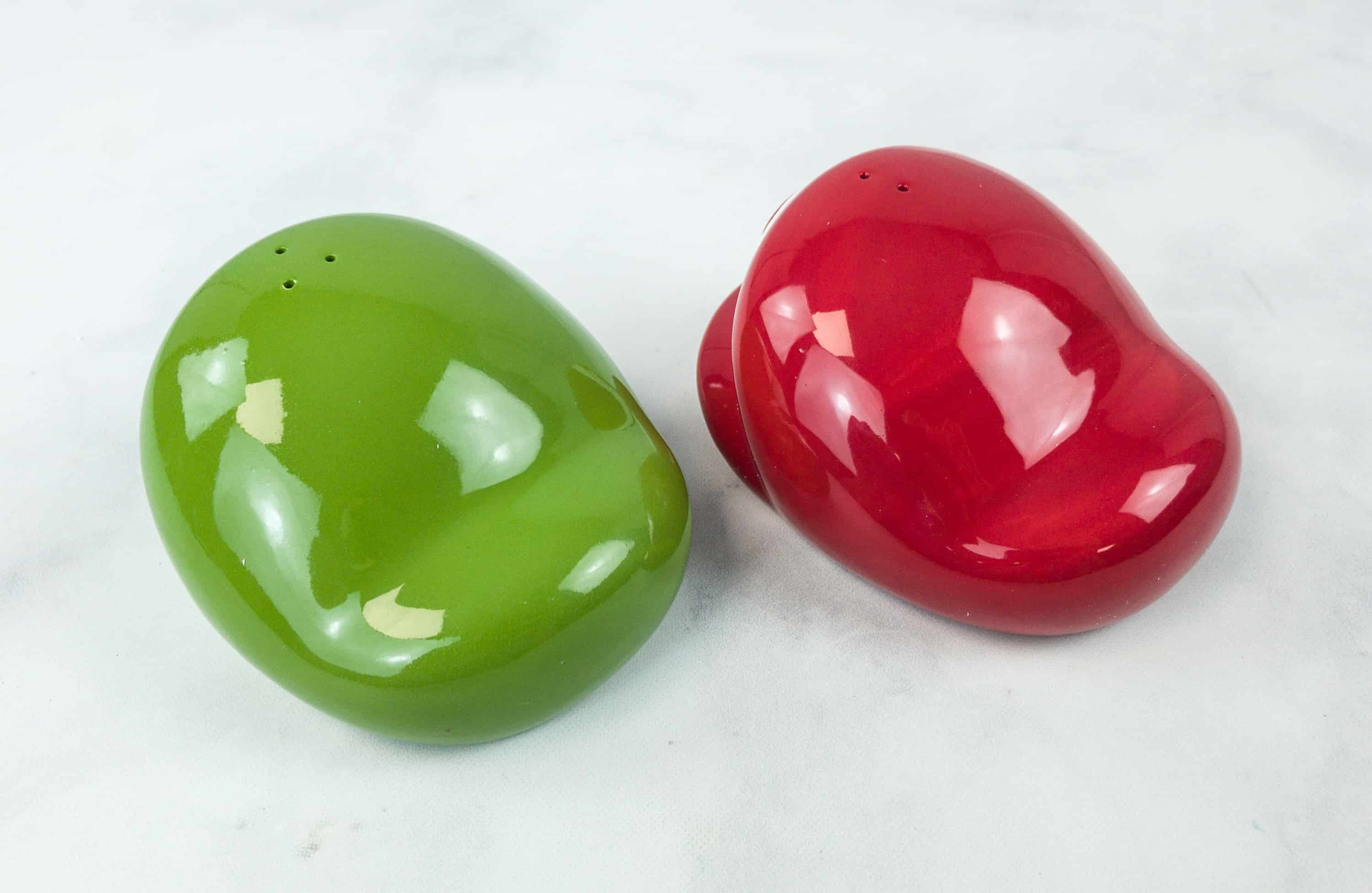 There are smaller holes on top. They're easy to use, just when you need to season and add some flavor to your dishes!
The first box was a hit, and this Summer box outdid it. My favorite is the Deadpool fig coupled with another favorite of mine, the unicorns! I love their selection of covers and artwork! The quarterly waiting game is definitely worth it and I thought this box hit all the high notes and had a good mix of current franchises in the limelight, with a reach back to the past to classic favorites!
What do you think of this month's Geek Fuel box?